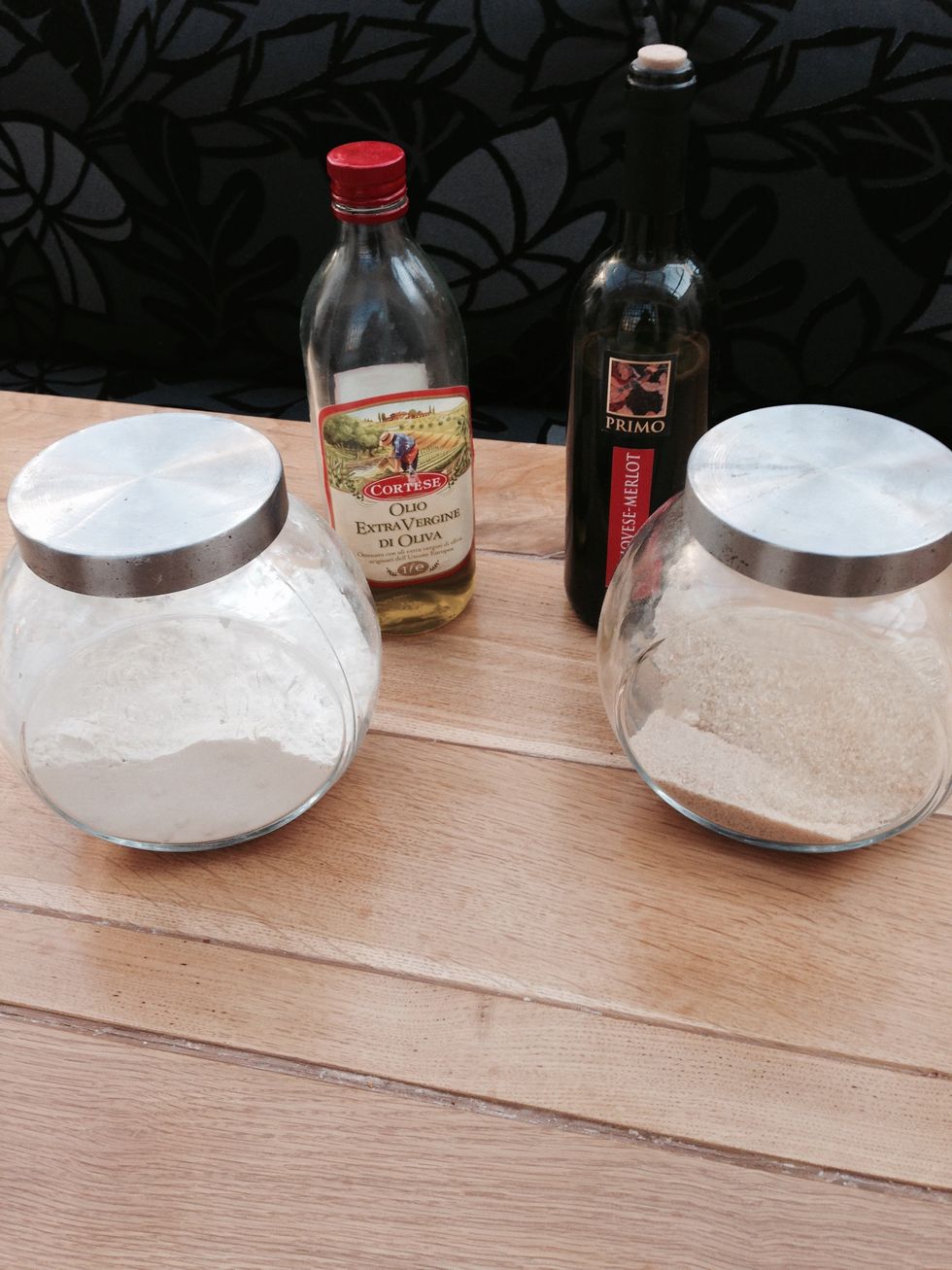 these are the ingredients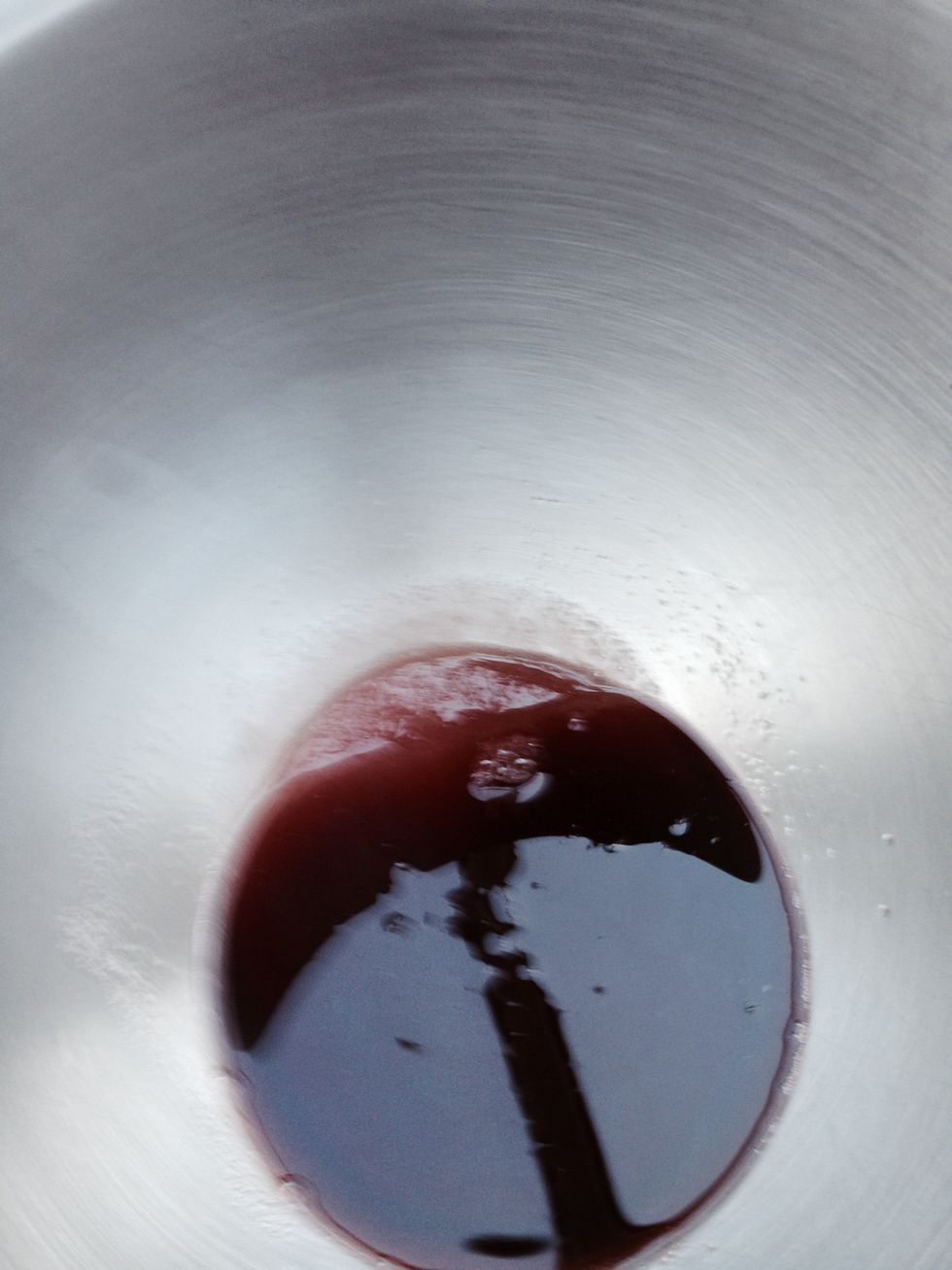 mix the sugar with the red wine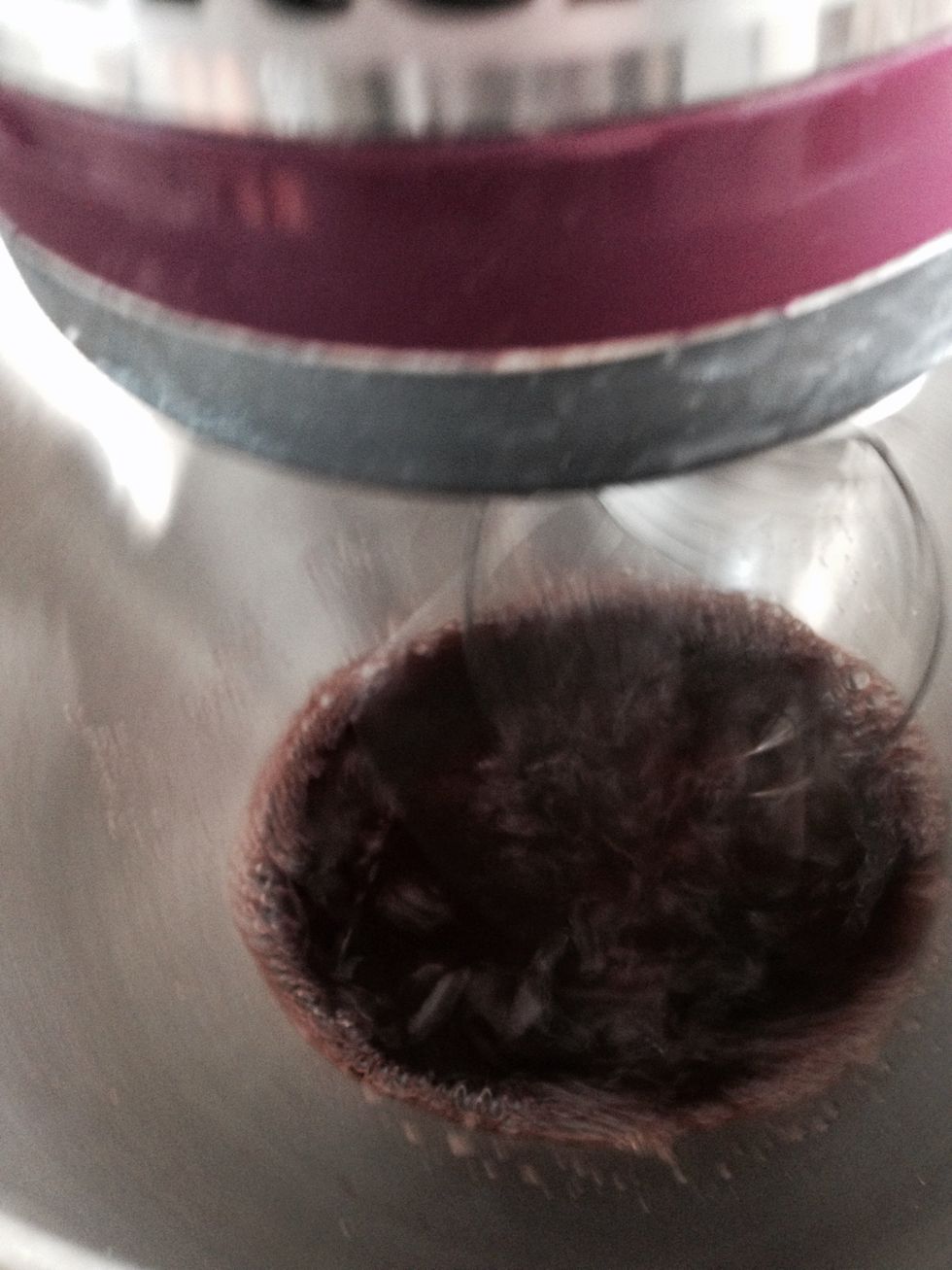 this time we use and eletric mixer you can as well do it by hands,slowly start adding flour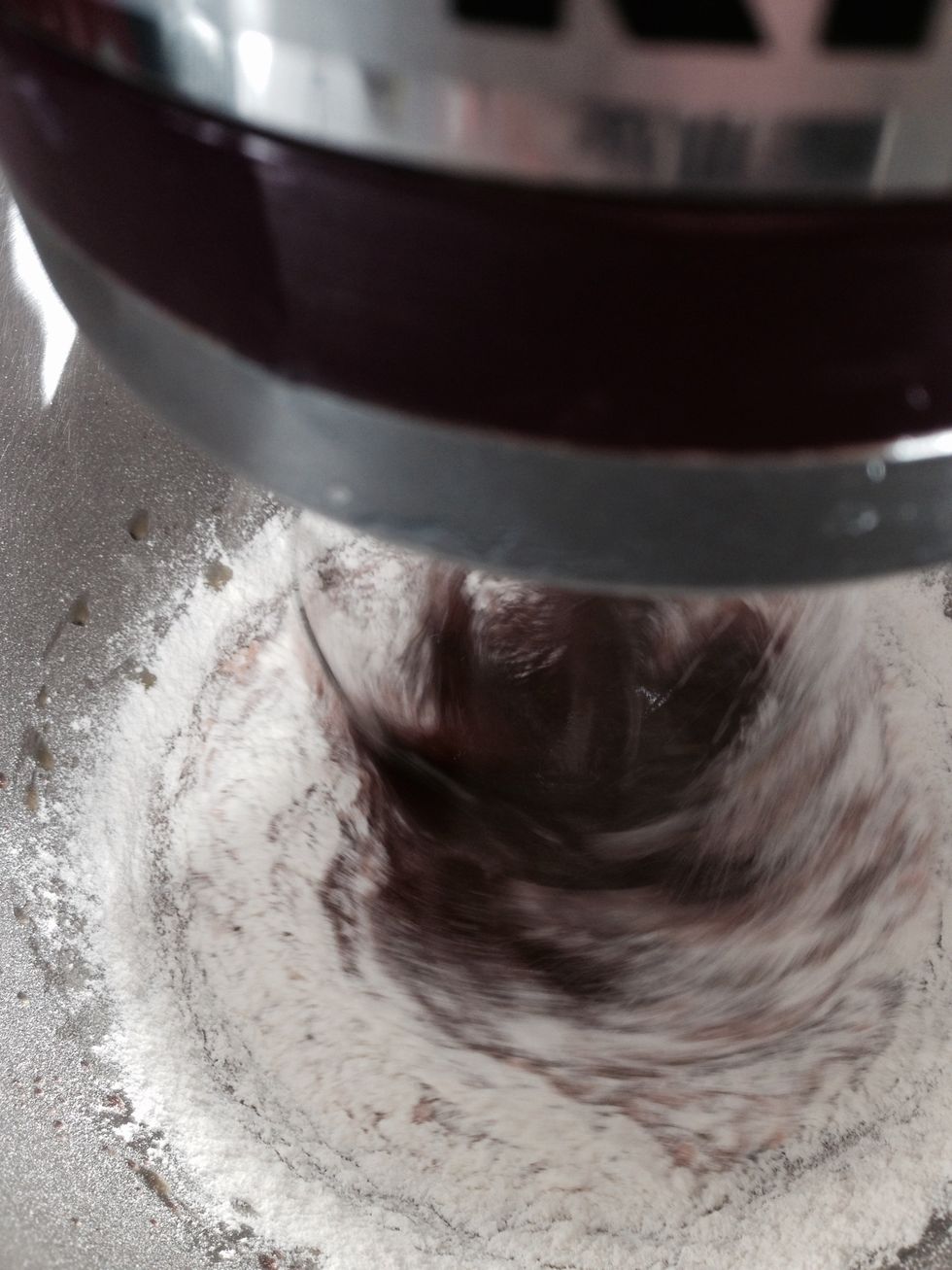 the mixture will look very wet,dont worry keep it mixing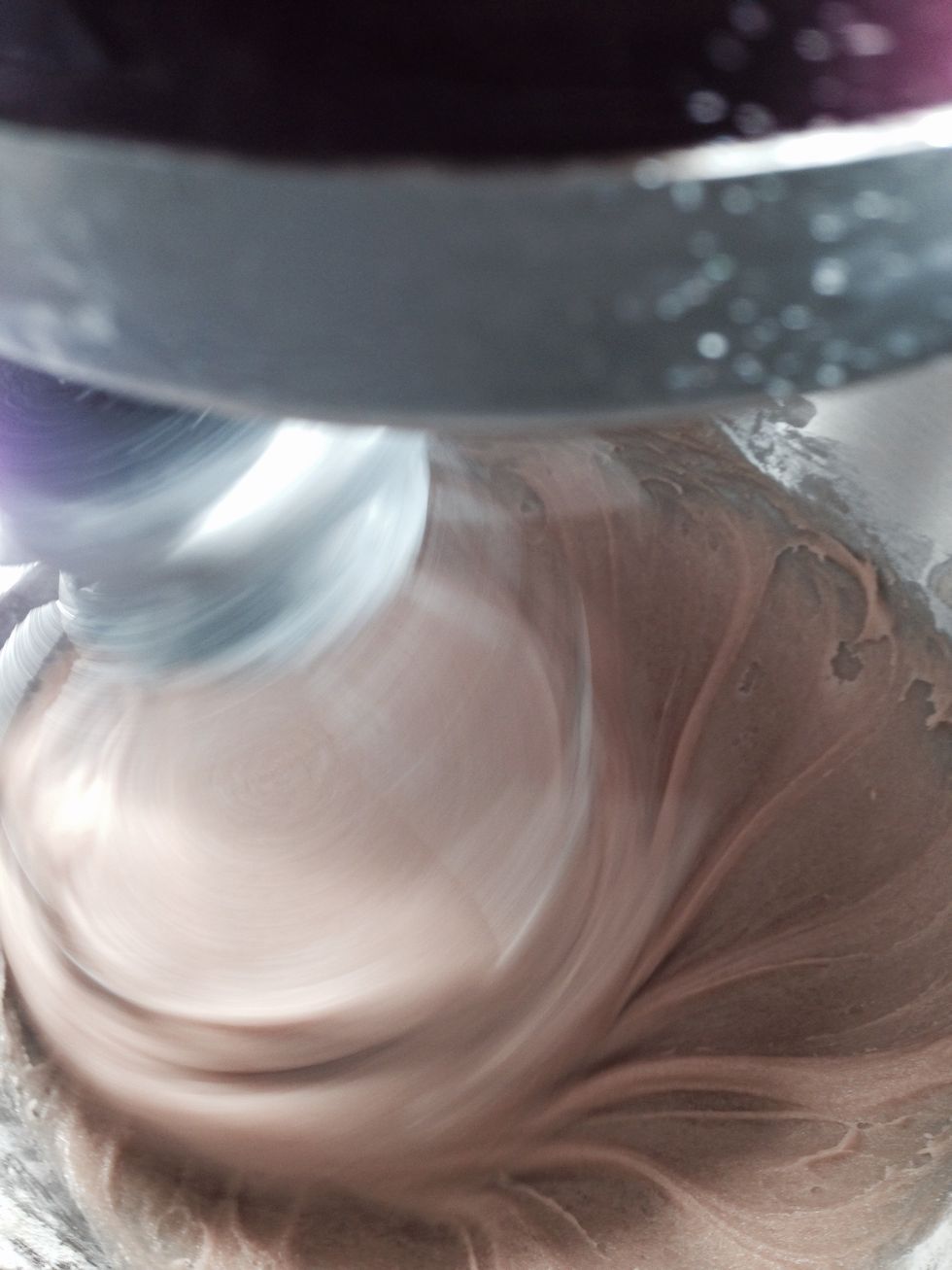 add the oil to the mixture you will have elastic mixture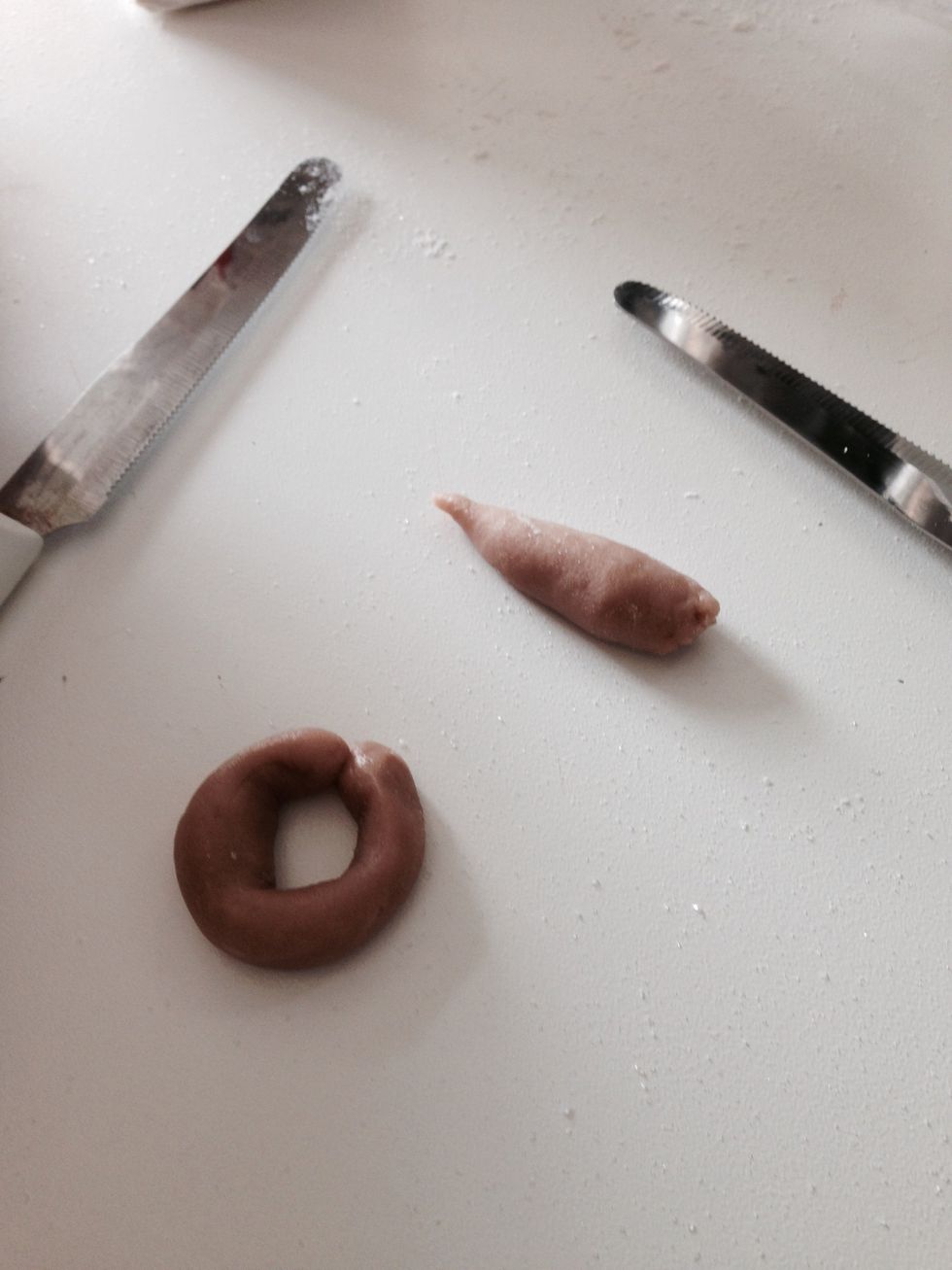 with a litte piece of dough create a sausae like shape than turn it around your finger to create a round shape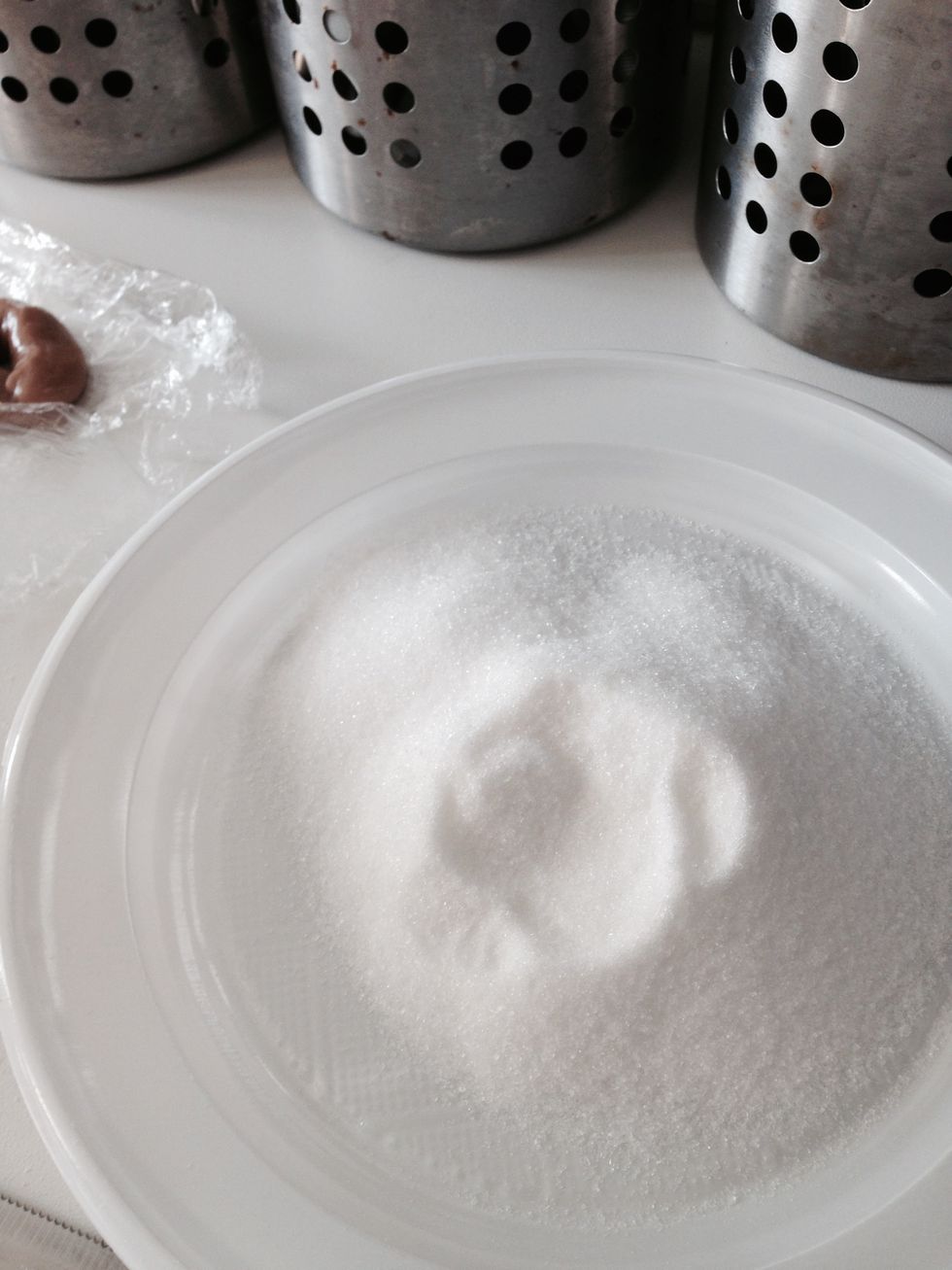 roll the top of the biscuit on the brown sugar..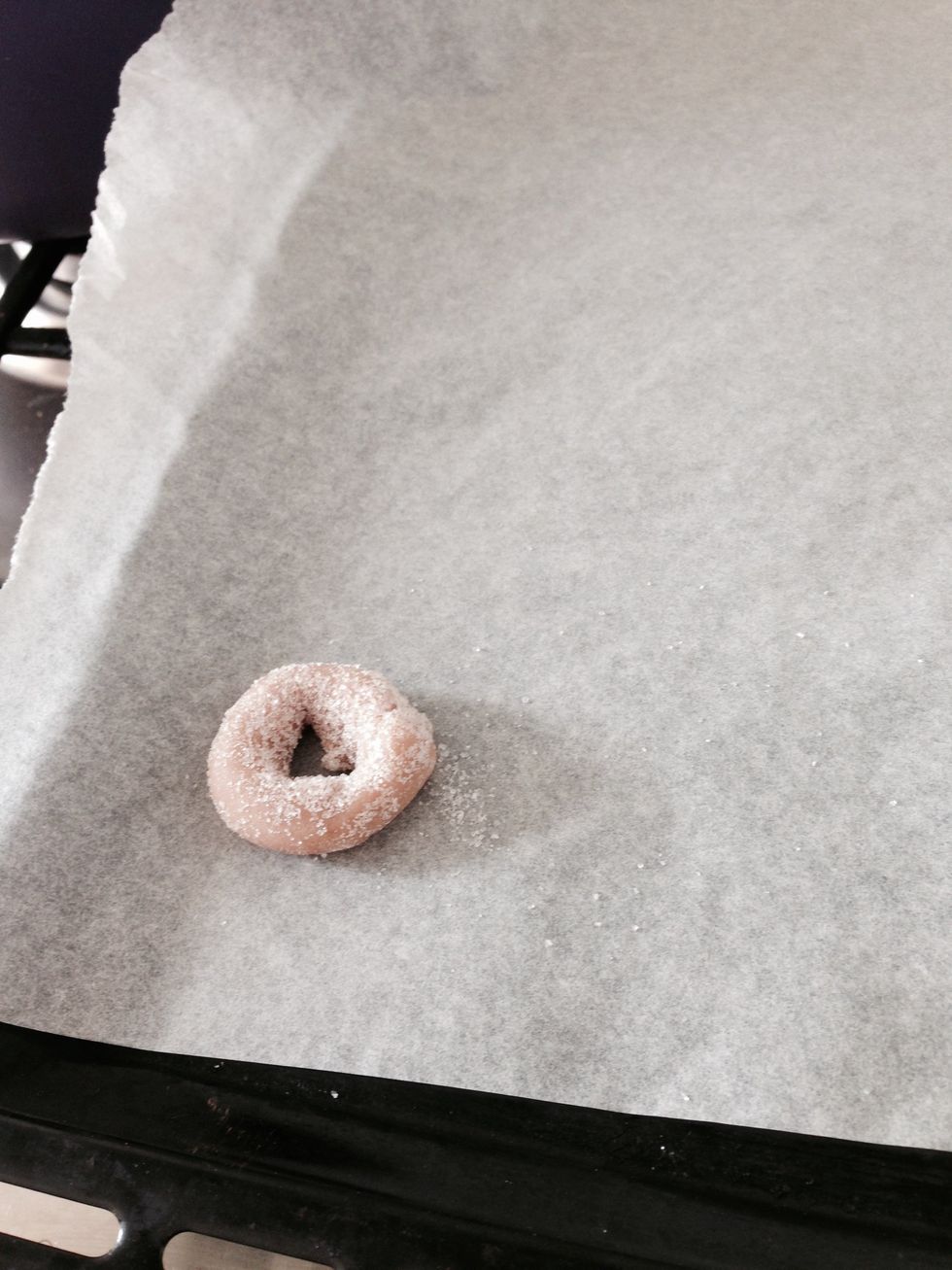 Put it on a baking tin line with greaseproof paper on a hot oven 180 for 20 minutes than for 10 minutes on a lower temperature. they should feel crunchy but not too hard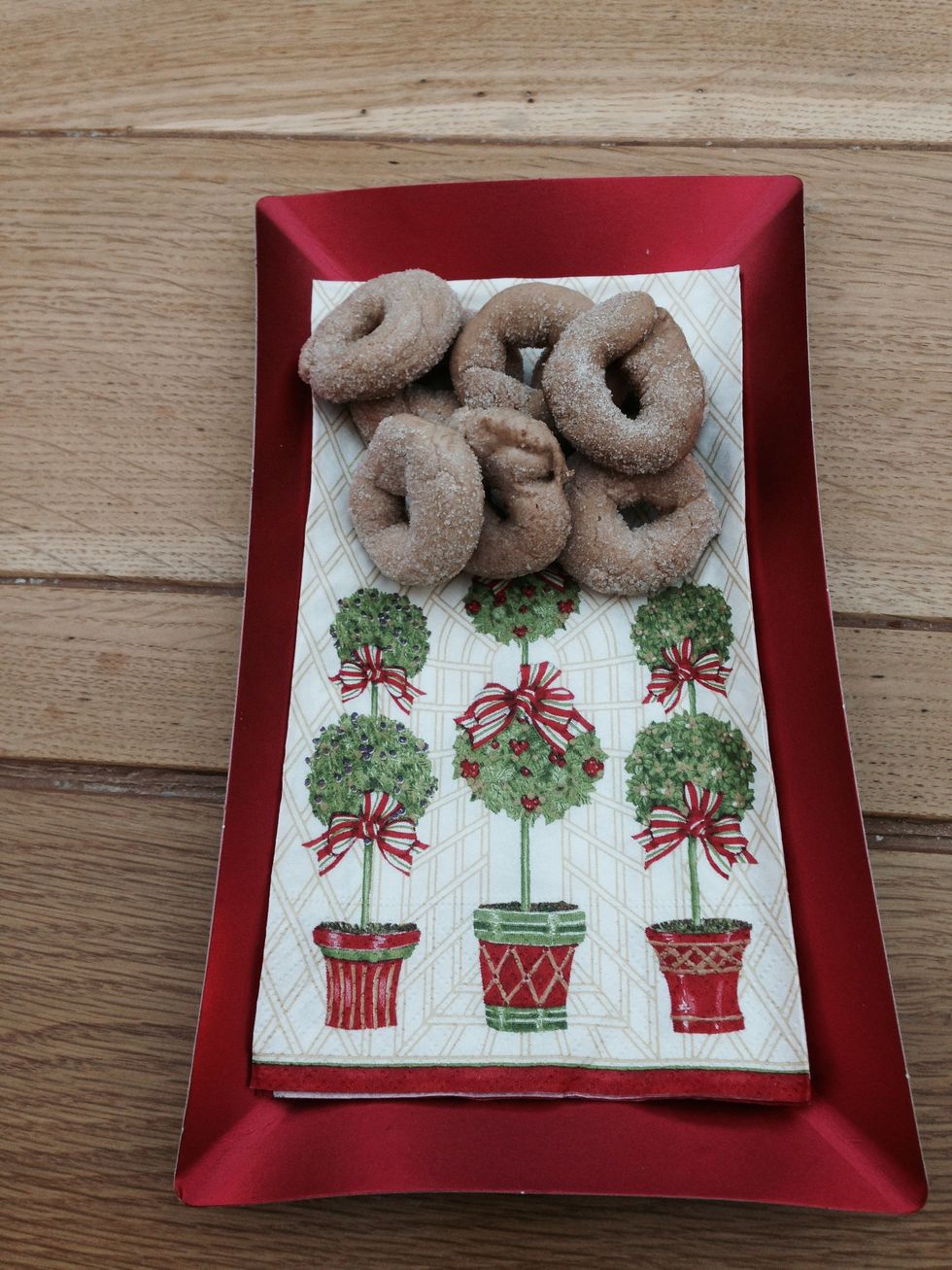 And here they are ready to serve! They are a delicious treat with a cup of coffee or a glass of wine.
c 1 cup of olive oil
c 1 cup of red wine
c 1 cup of sugar
c 3 cups of flour
Tbsp 4 of brown sugar
Fabio Bongianni
Fabiolous Cooking Day is a course designed by Fabio Bongianni putting together Italian food and Italian culture.