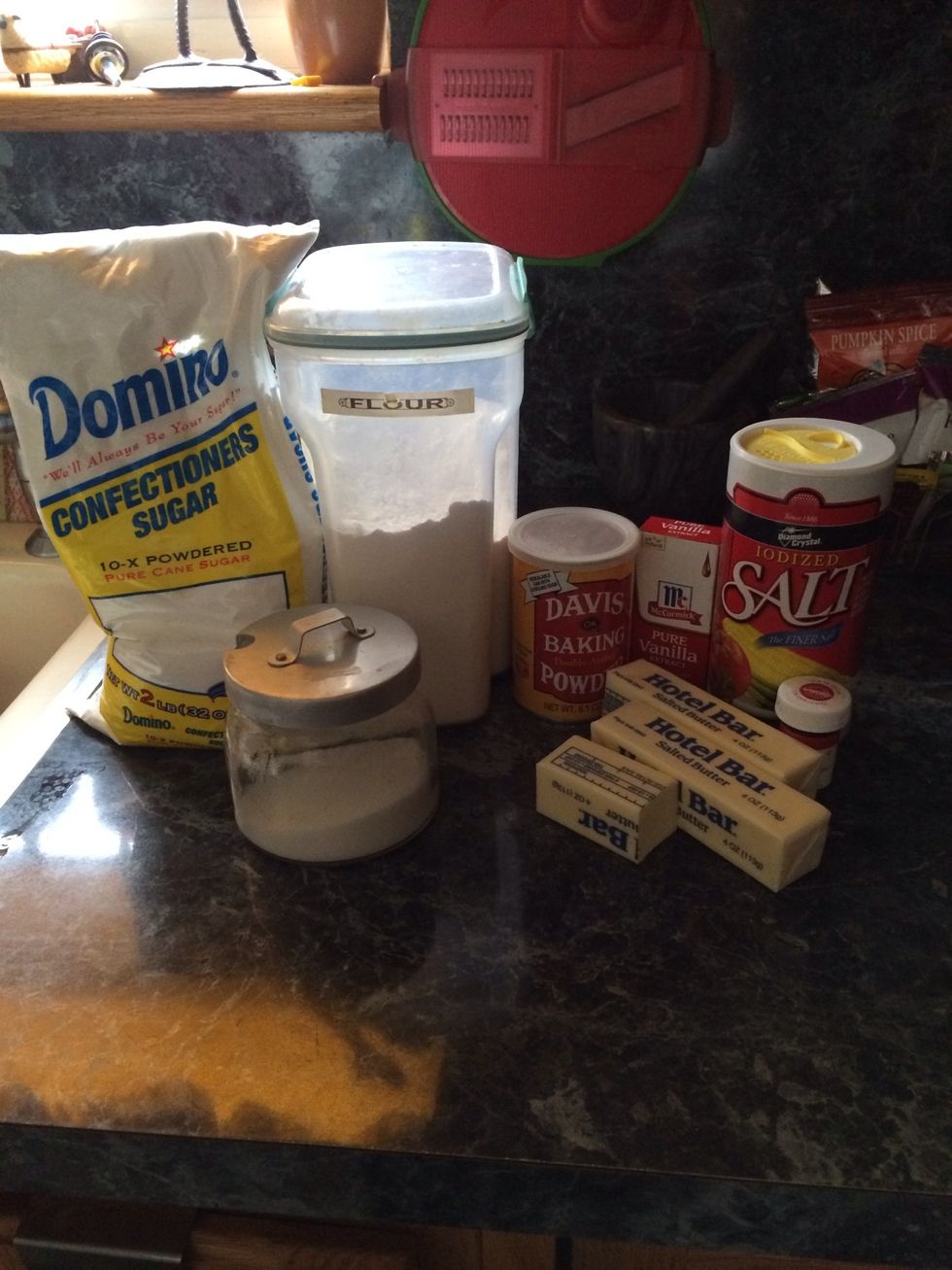 Ingredients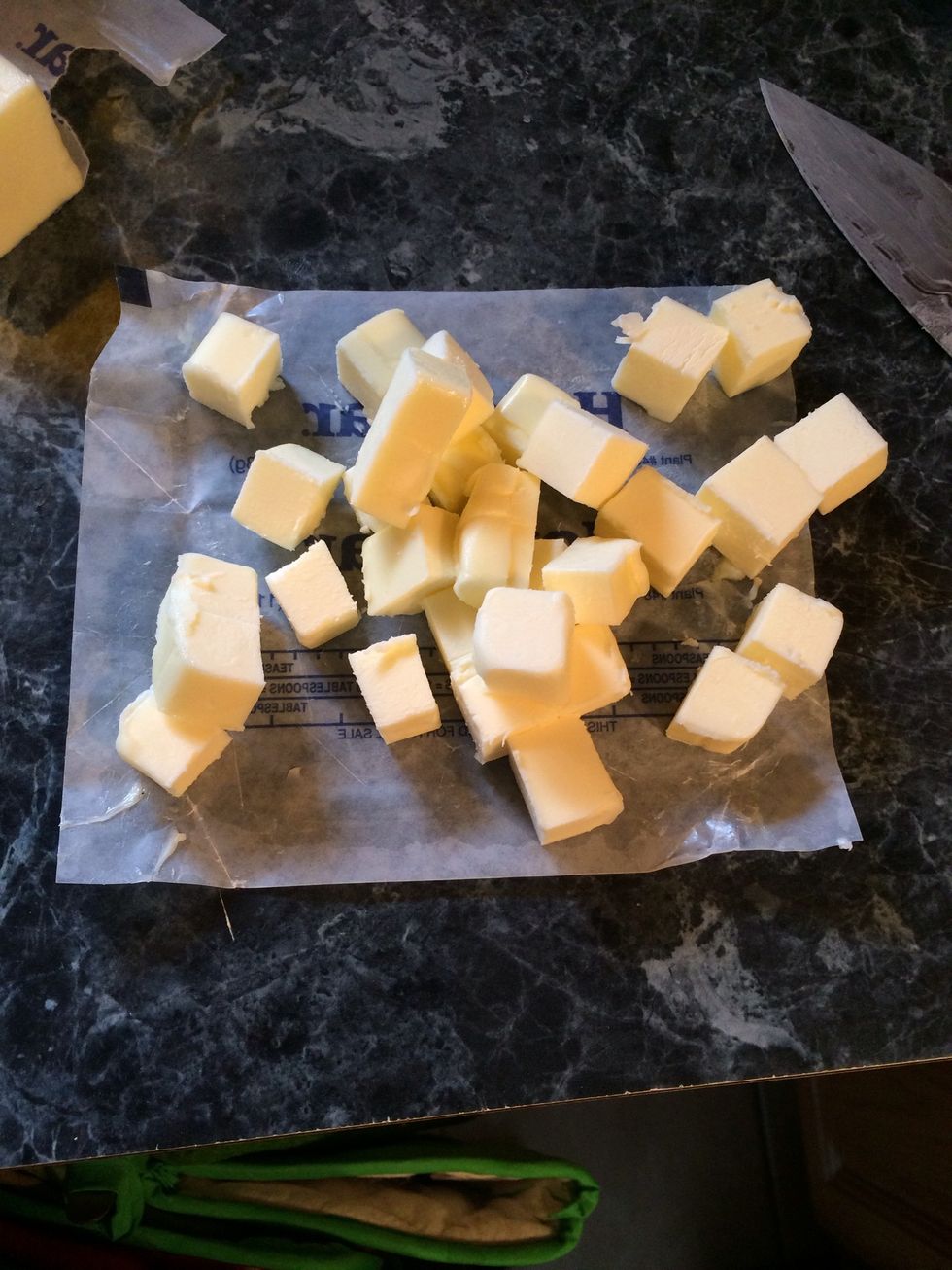 Before we start cut the cold butter into chunks, set aside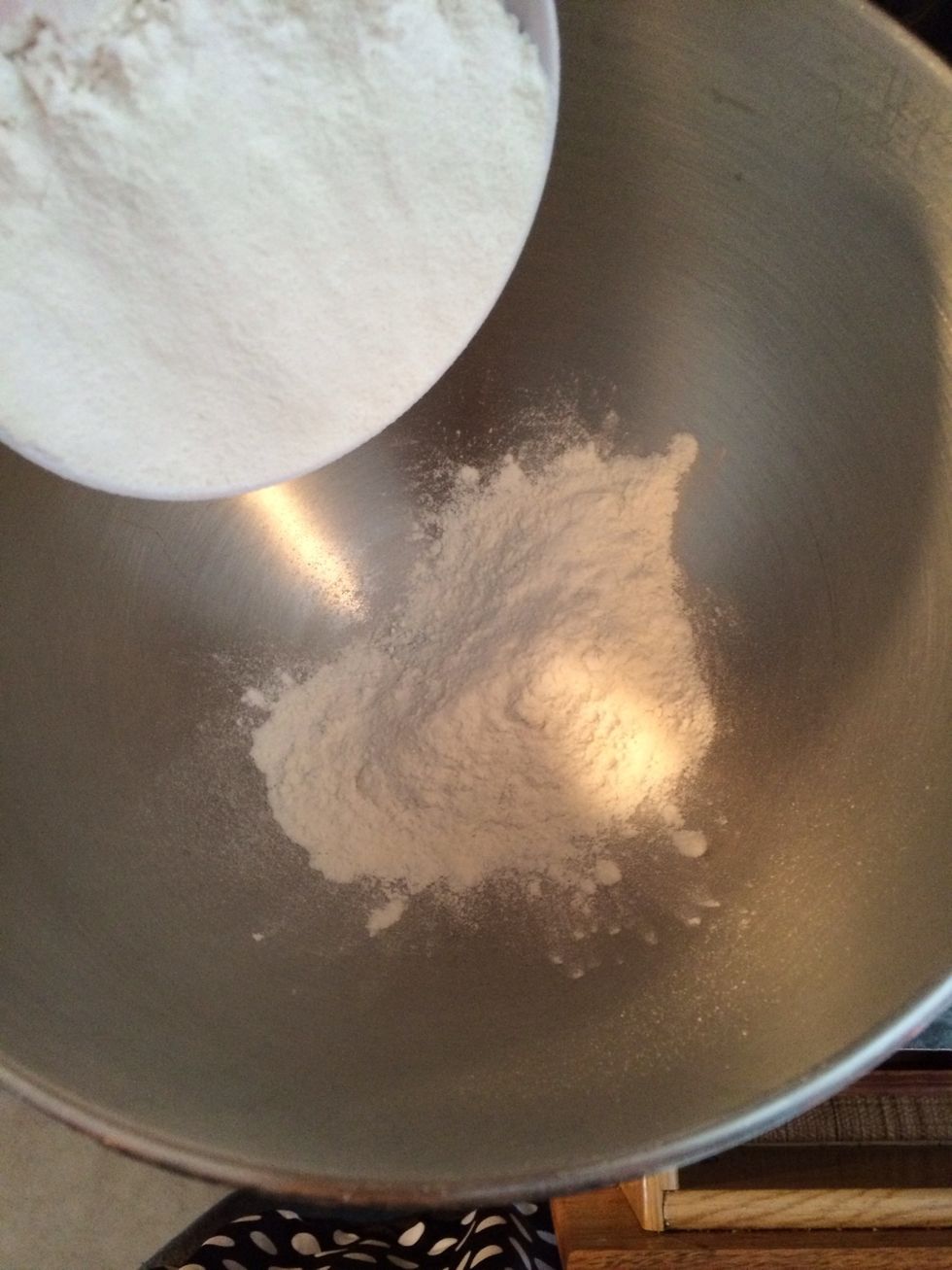 Let's start now. Take your flour and put it in your stand mixers bowl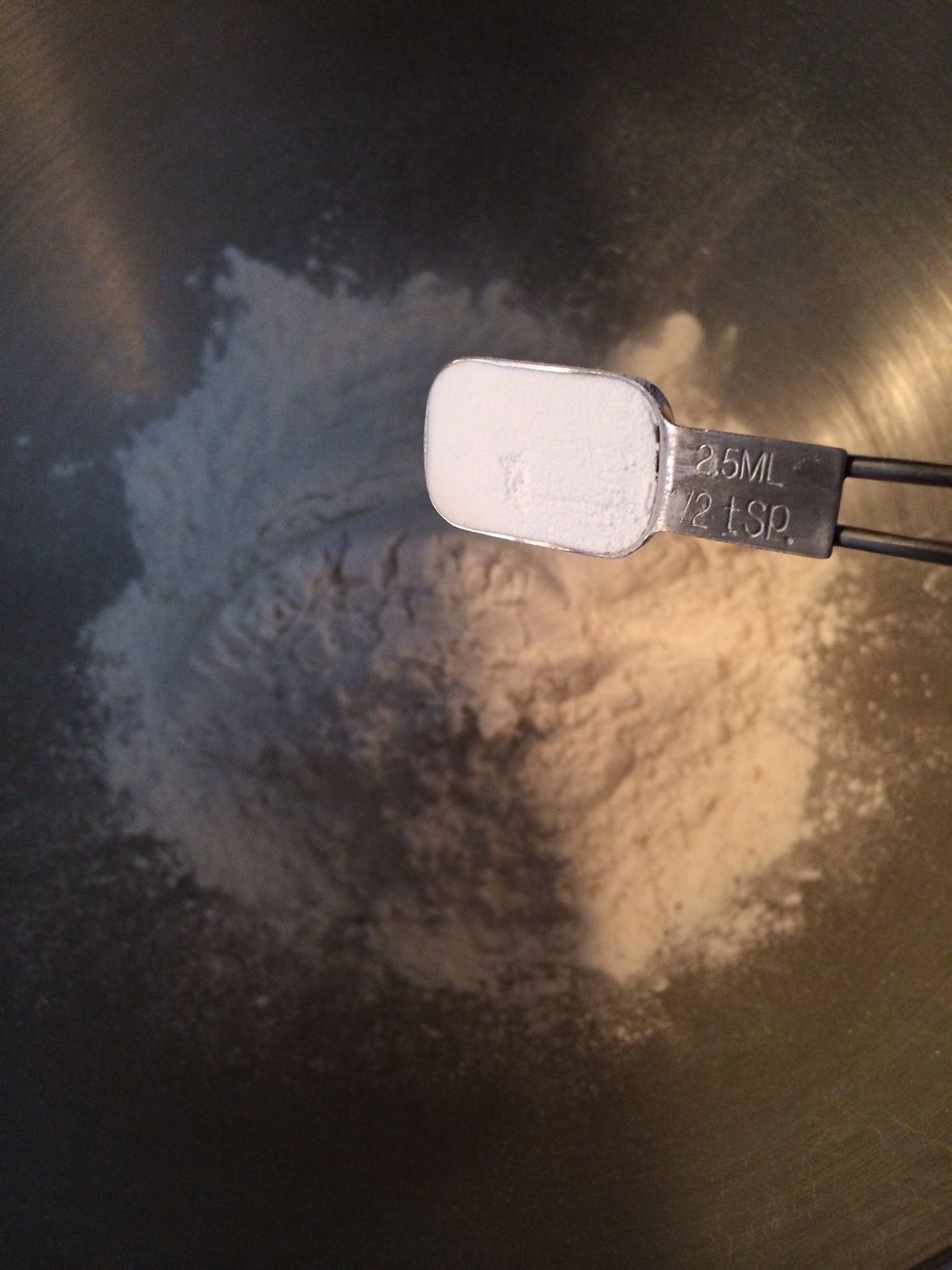 Next add the baking powder
The powdered sugar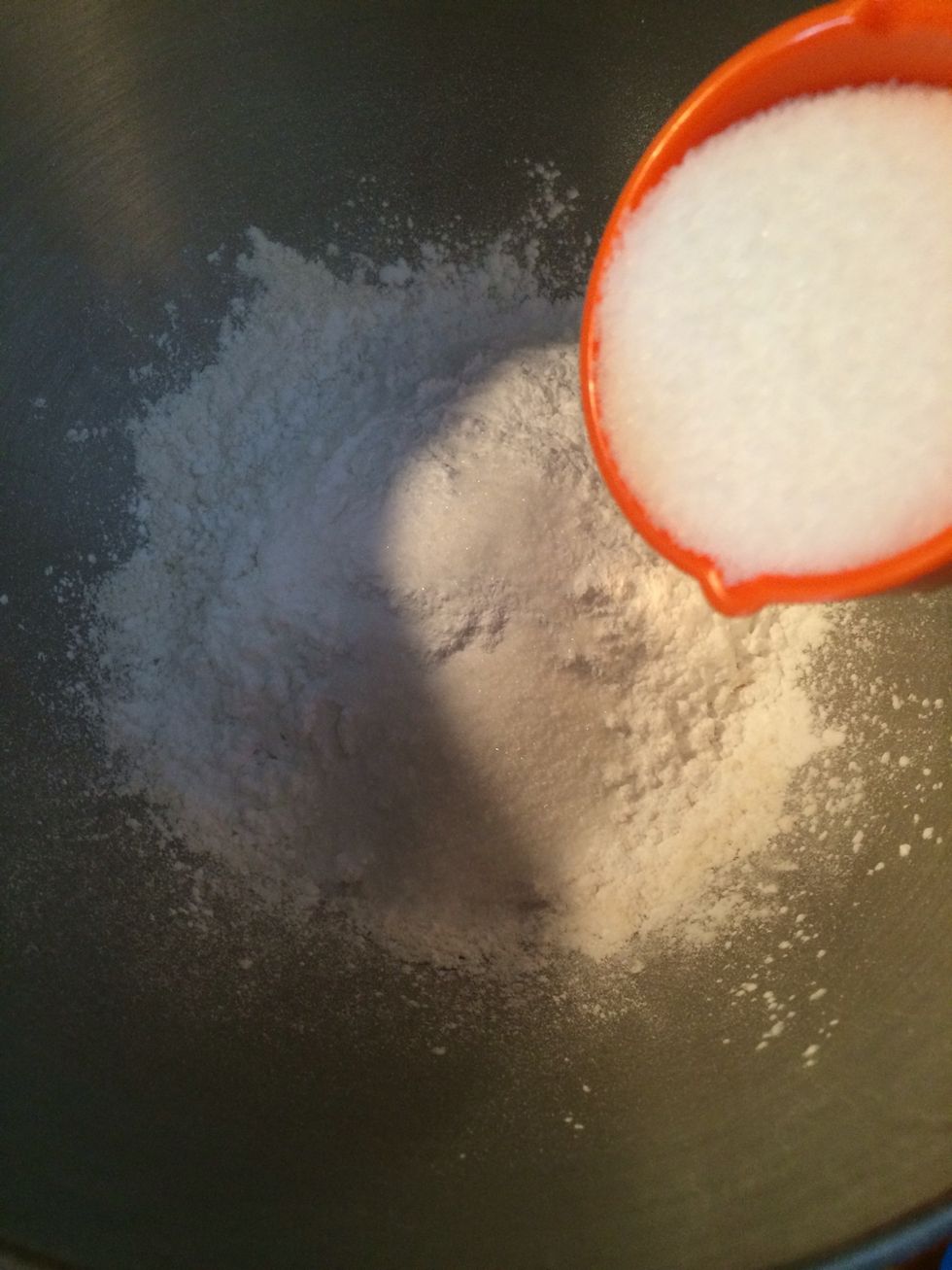 And lastly the granulated sugar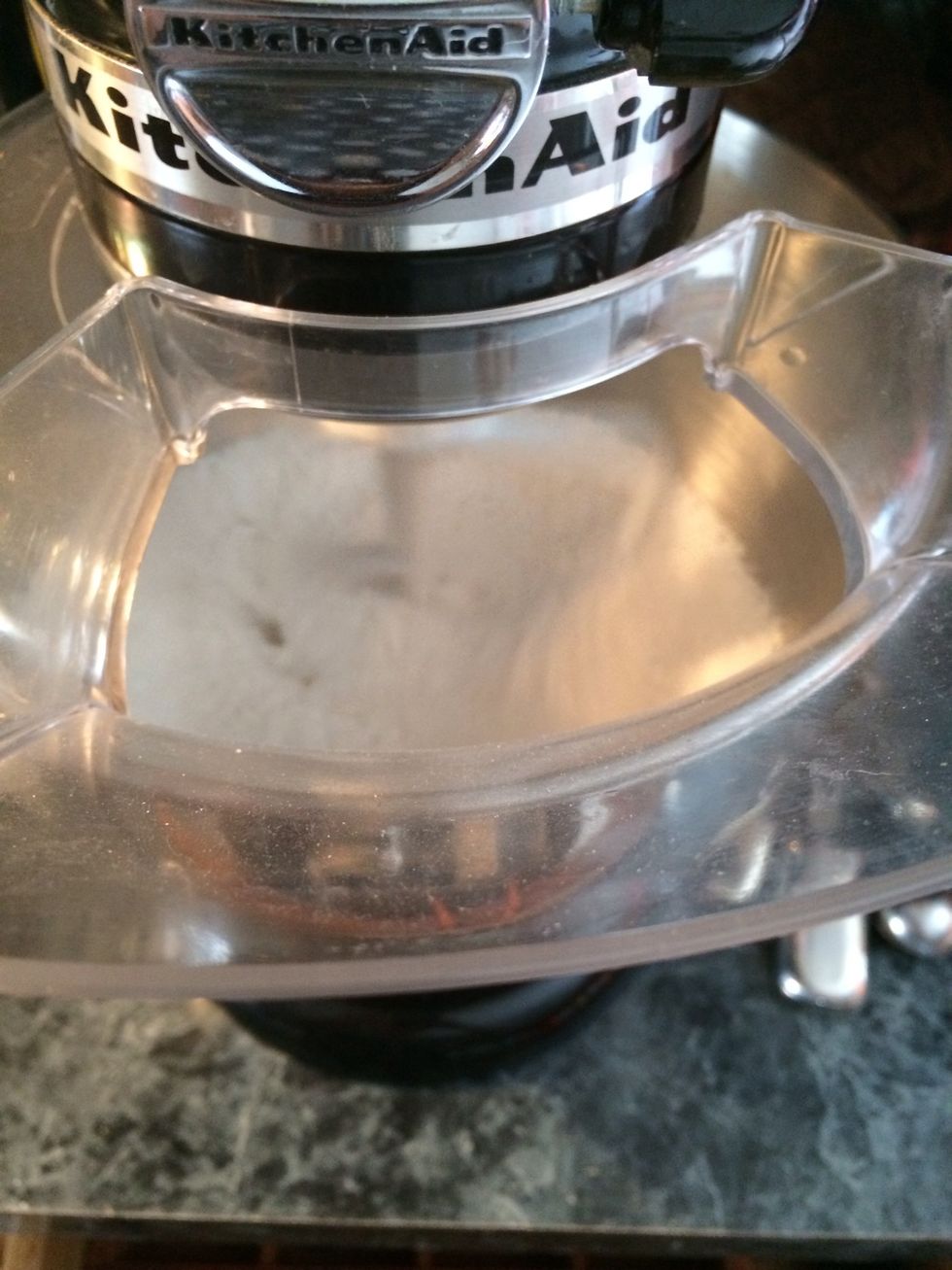 Give it a whirl just until blended, keep the mixer on medium for next step.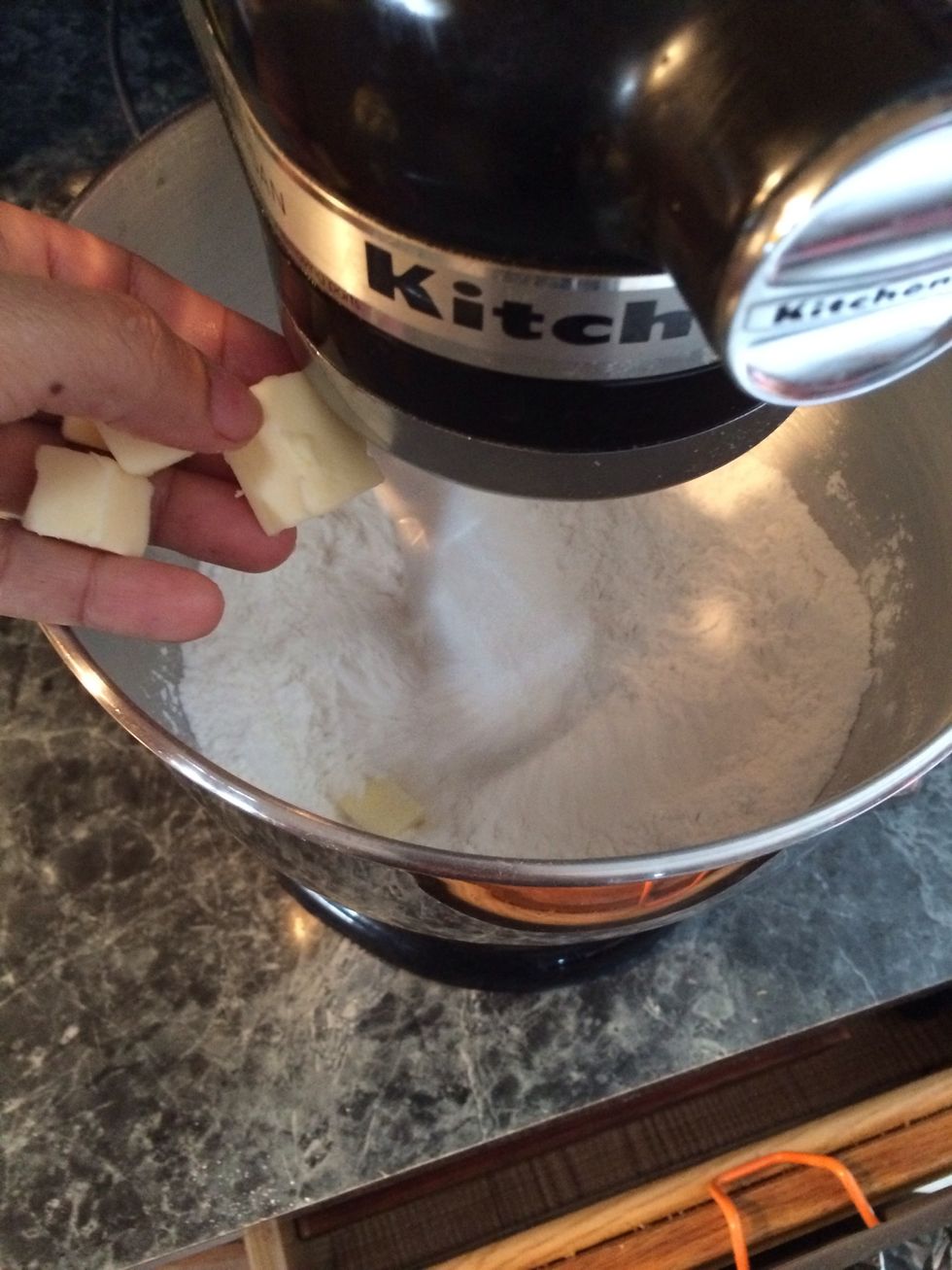 Remember those chunks of cold butter? Well it's time to add them to the flour a little bit at a time. Do not dump it all at once😒😉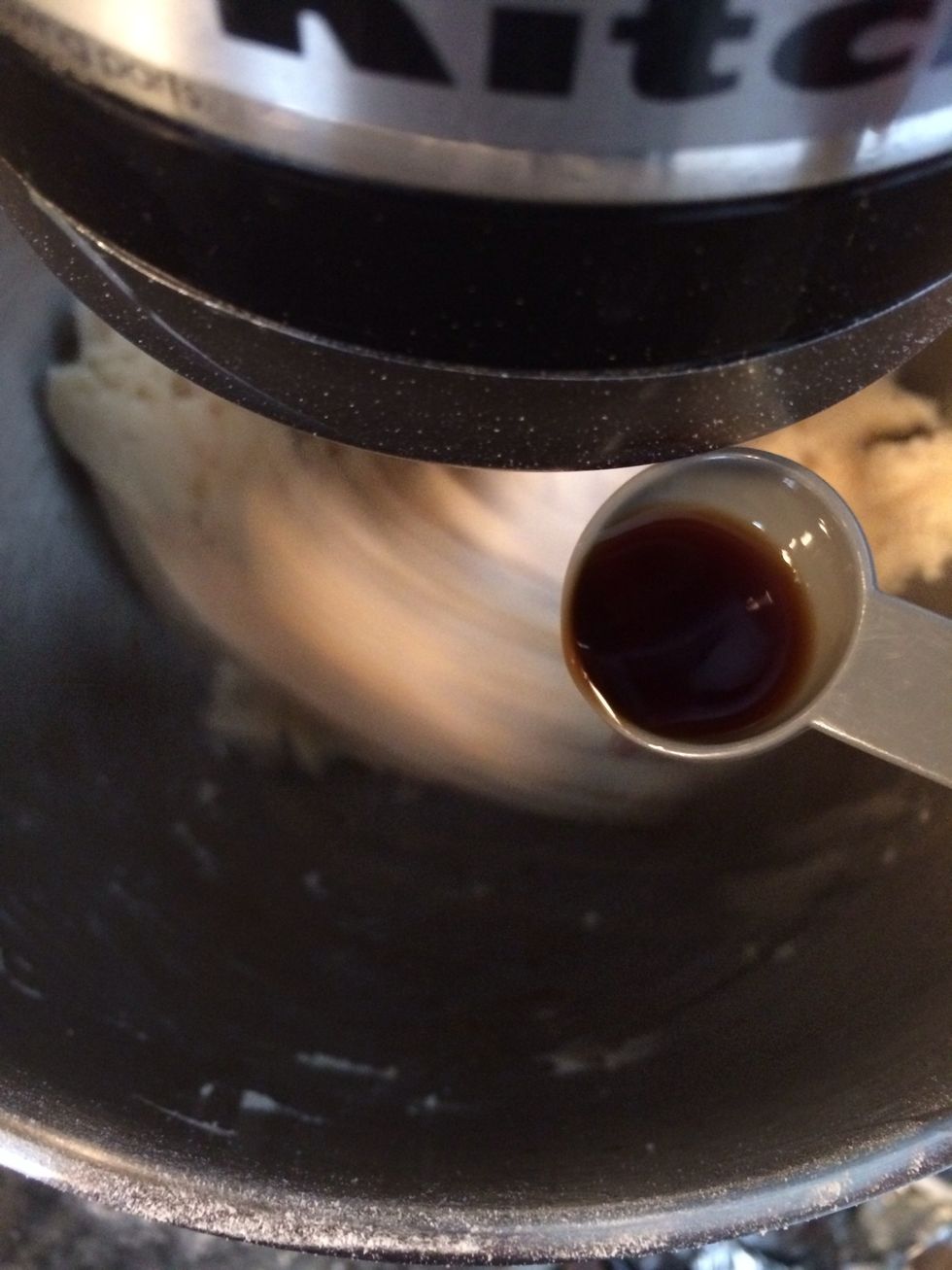 When all the butter is incorporated add the vanilla extract.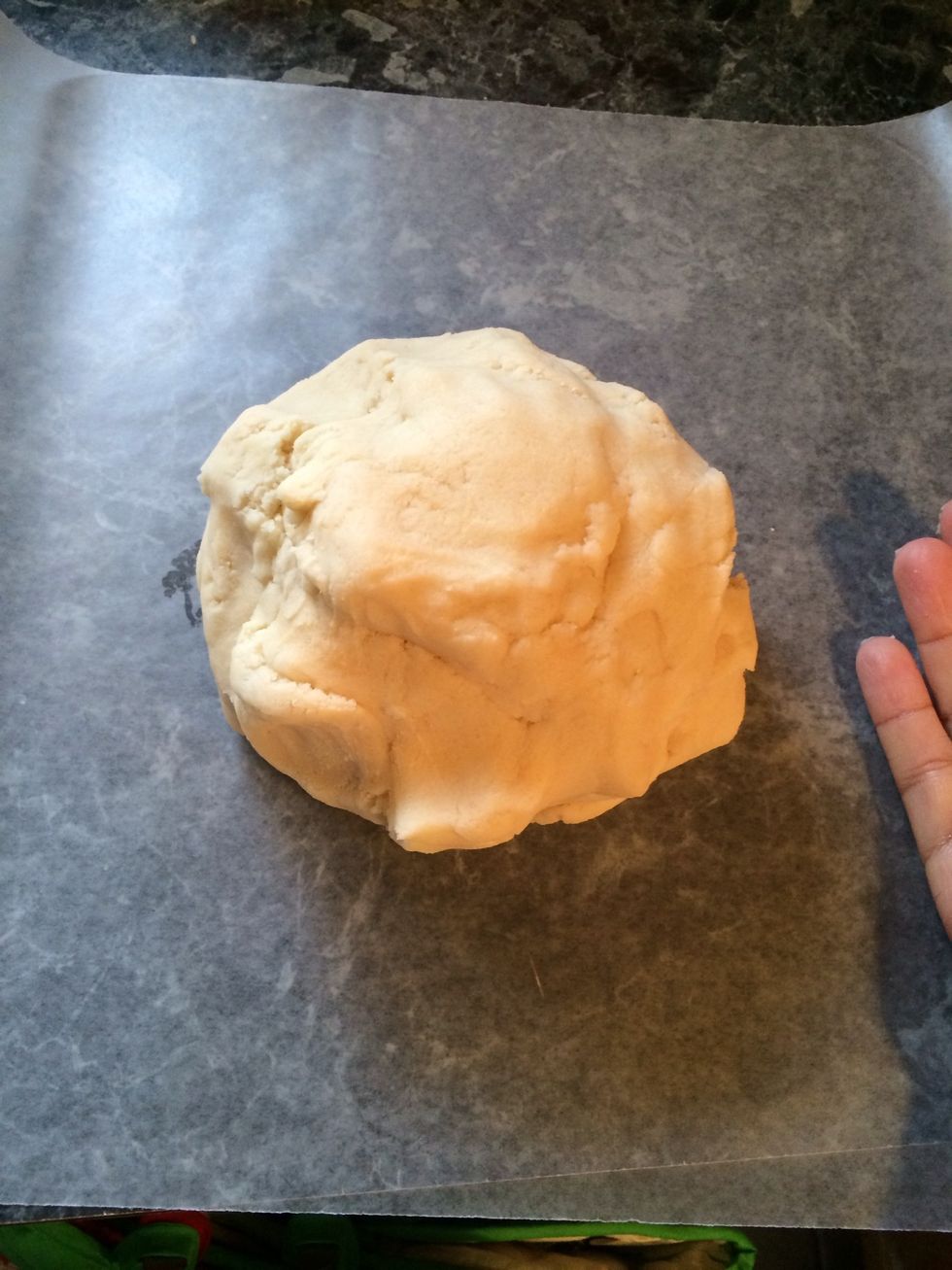 Remove the dough into wax paper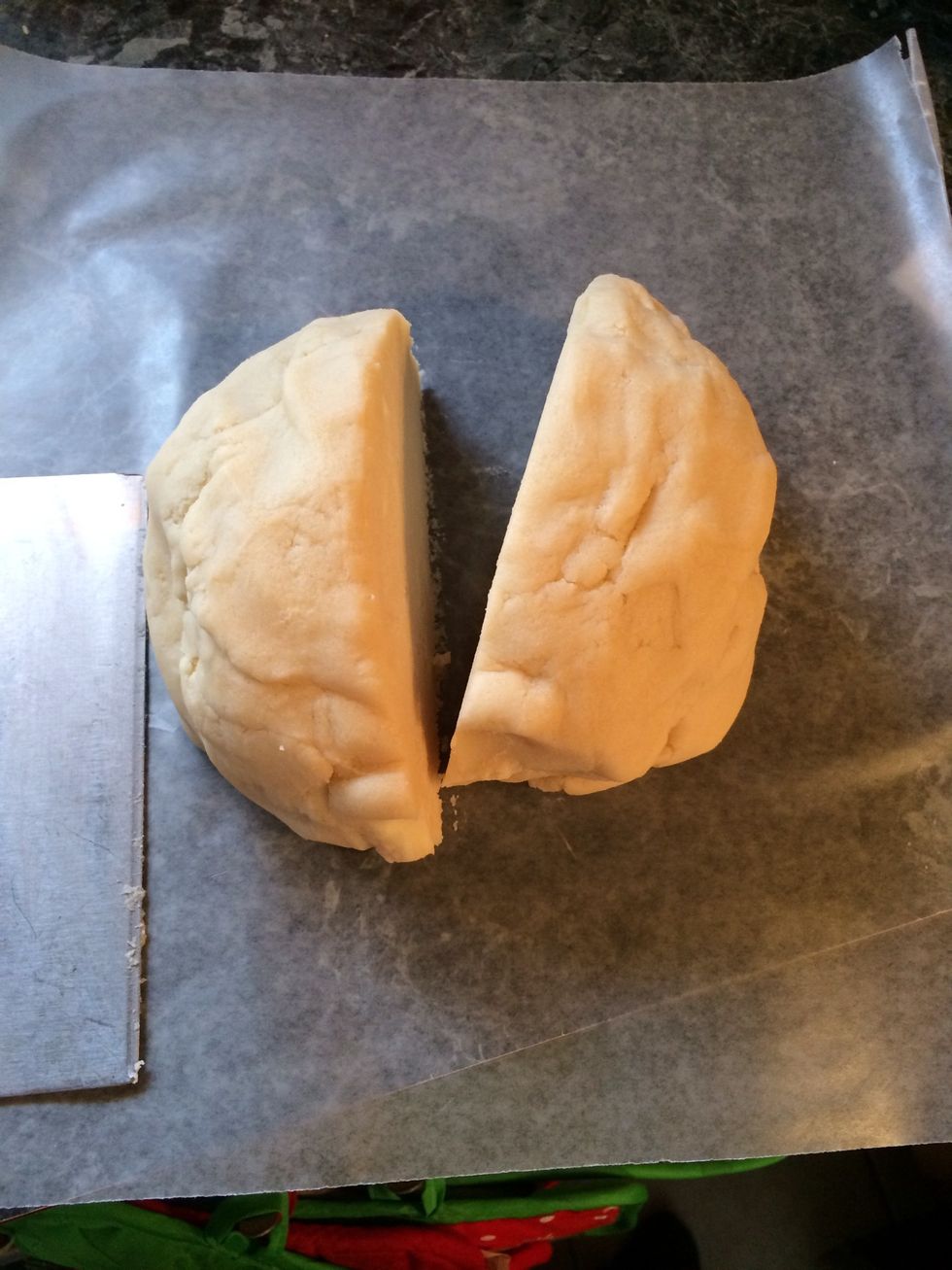 Divide it equally into two.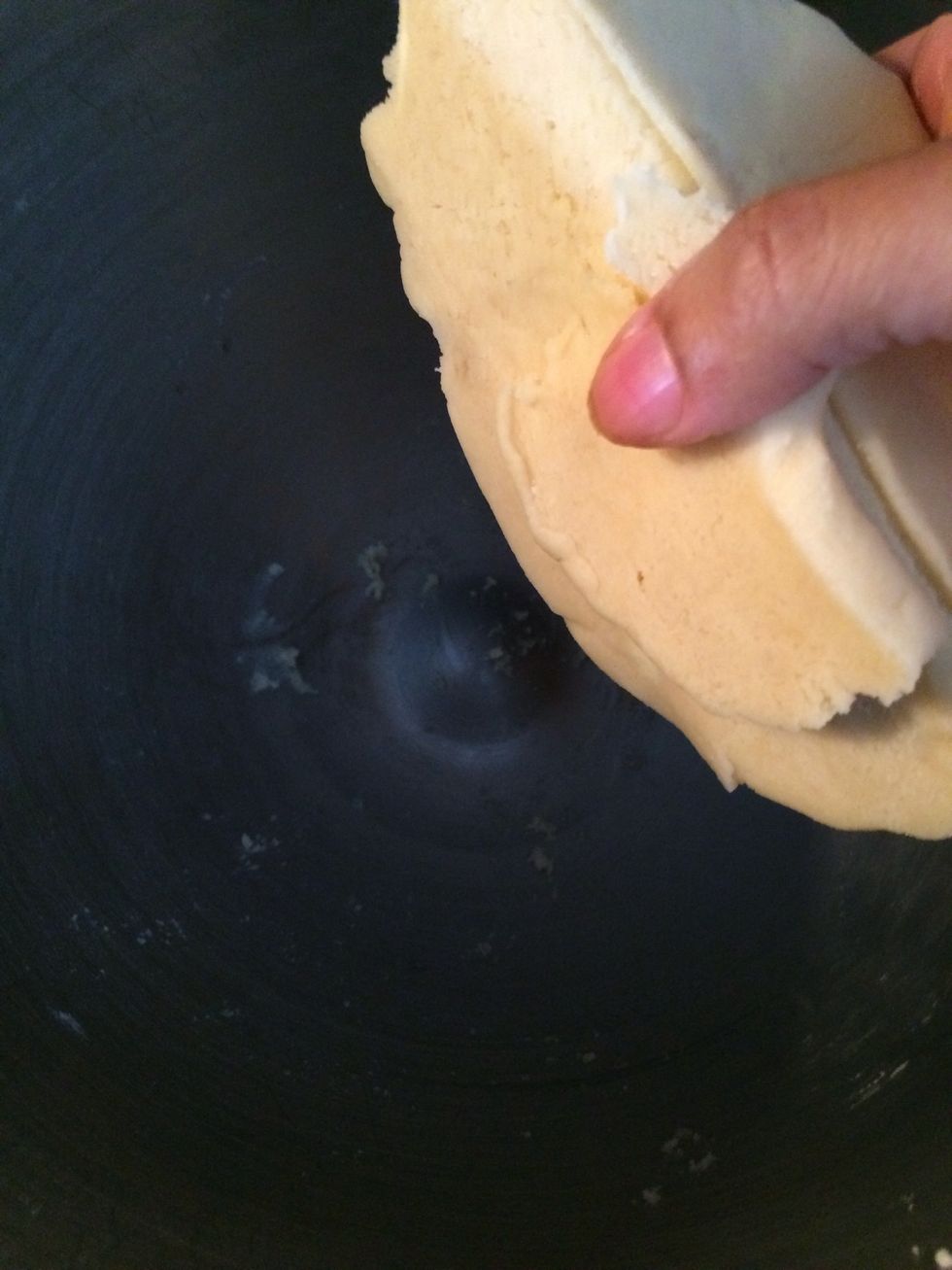 Take one of the portions and put it back into the mixer bowl.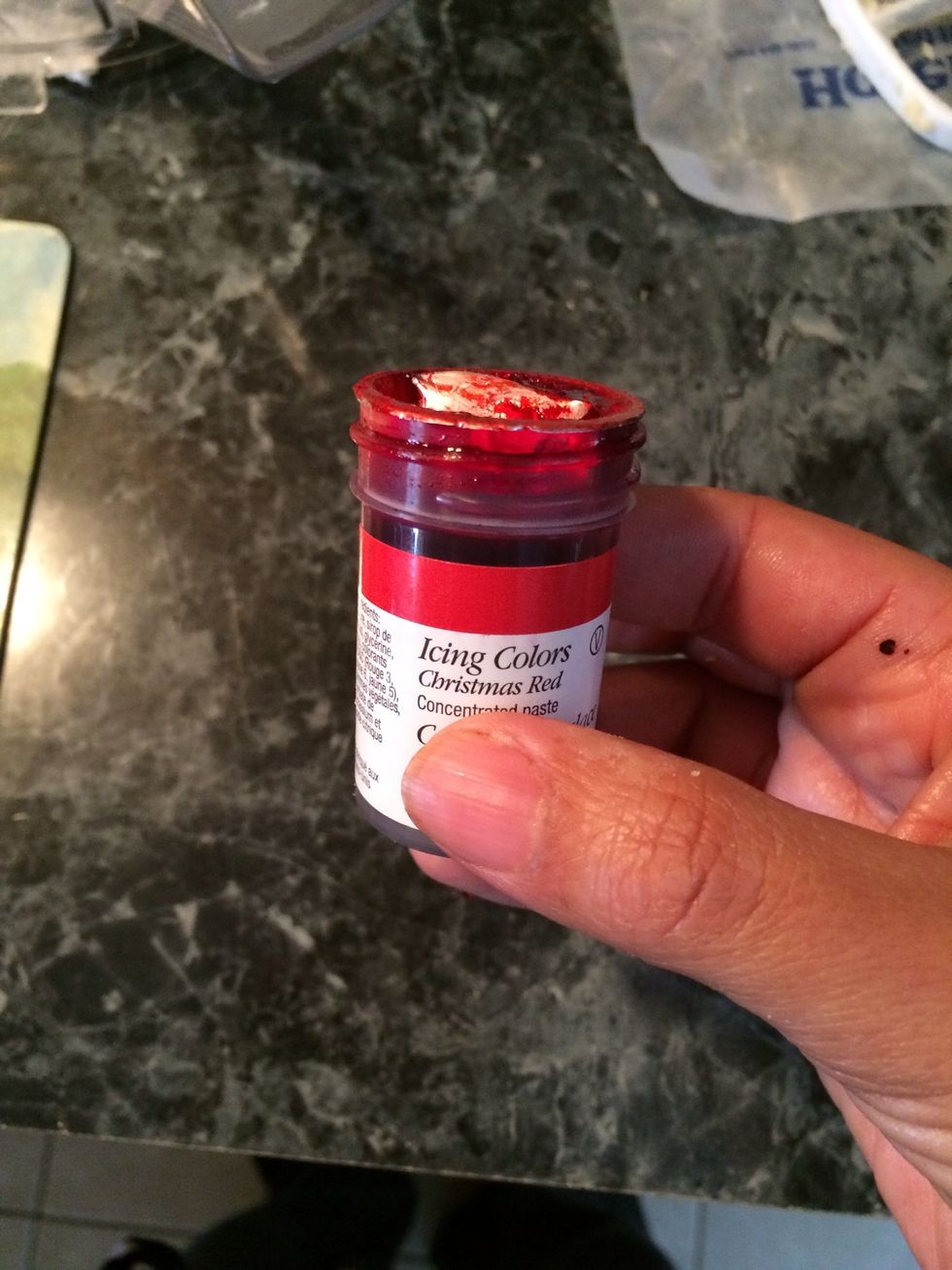 I will be coloring this portion red. You can use any color you want. Green is cool. I did that color last yr.😀
I am using Wilton gel colors. Using a toothpick I took the amount necessary to color my dough. If you are using liquid food coloring add a few tbs of flour to the dough to prevent wetness.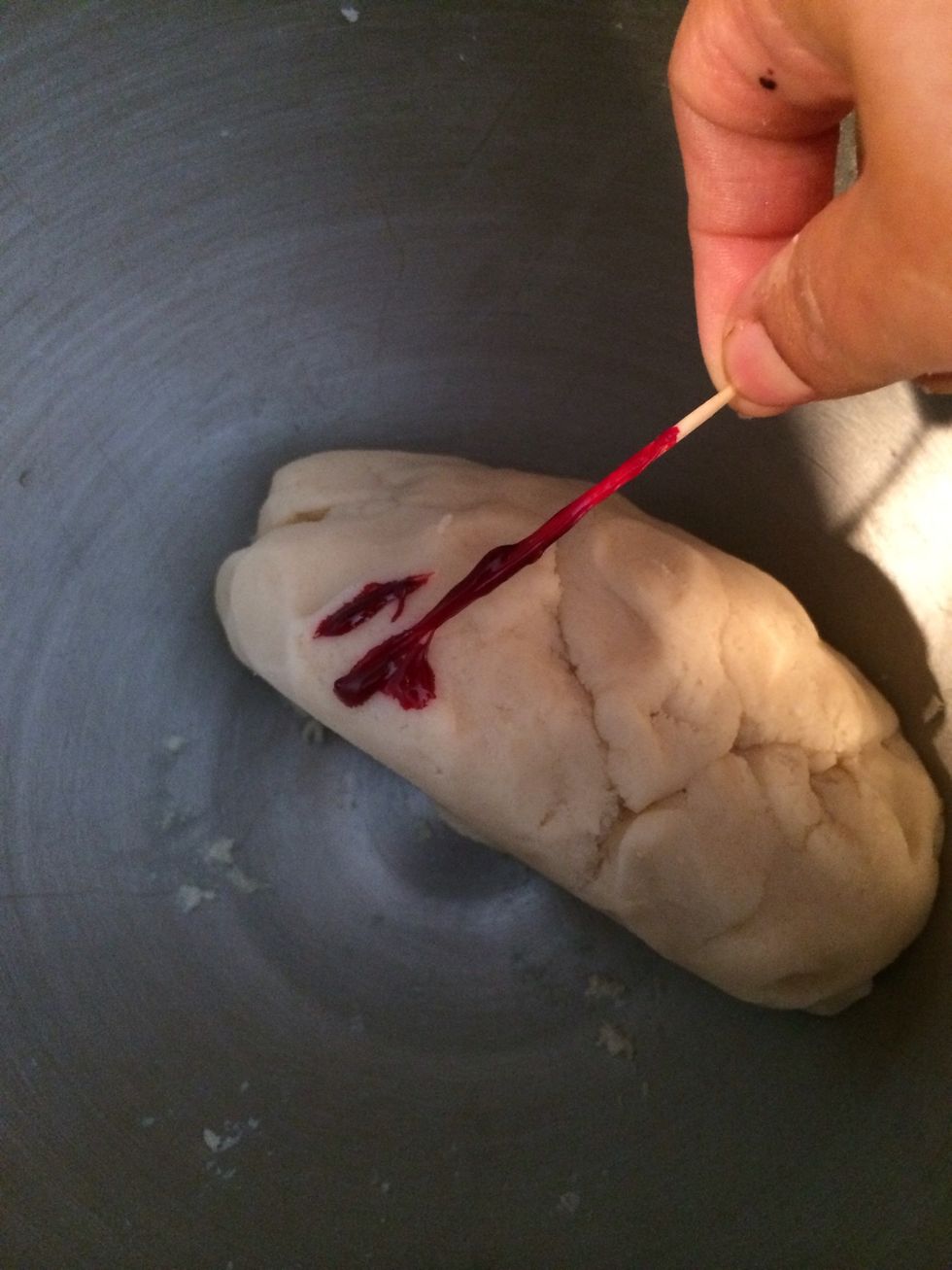 I painted the dough with the toothpick.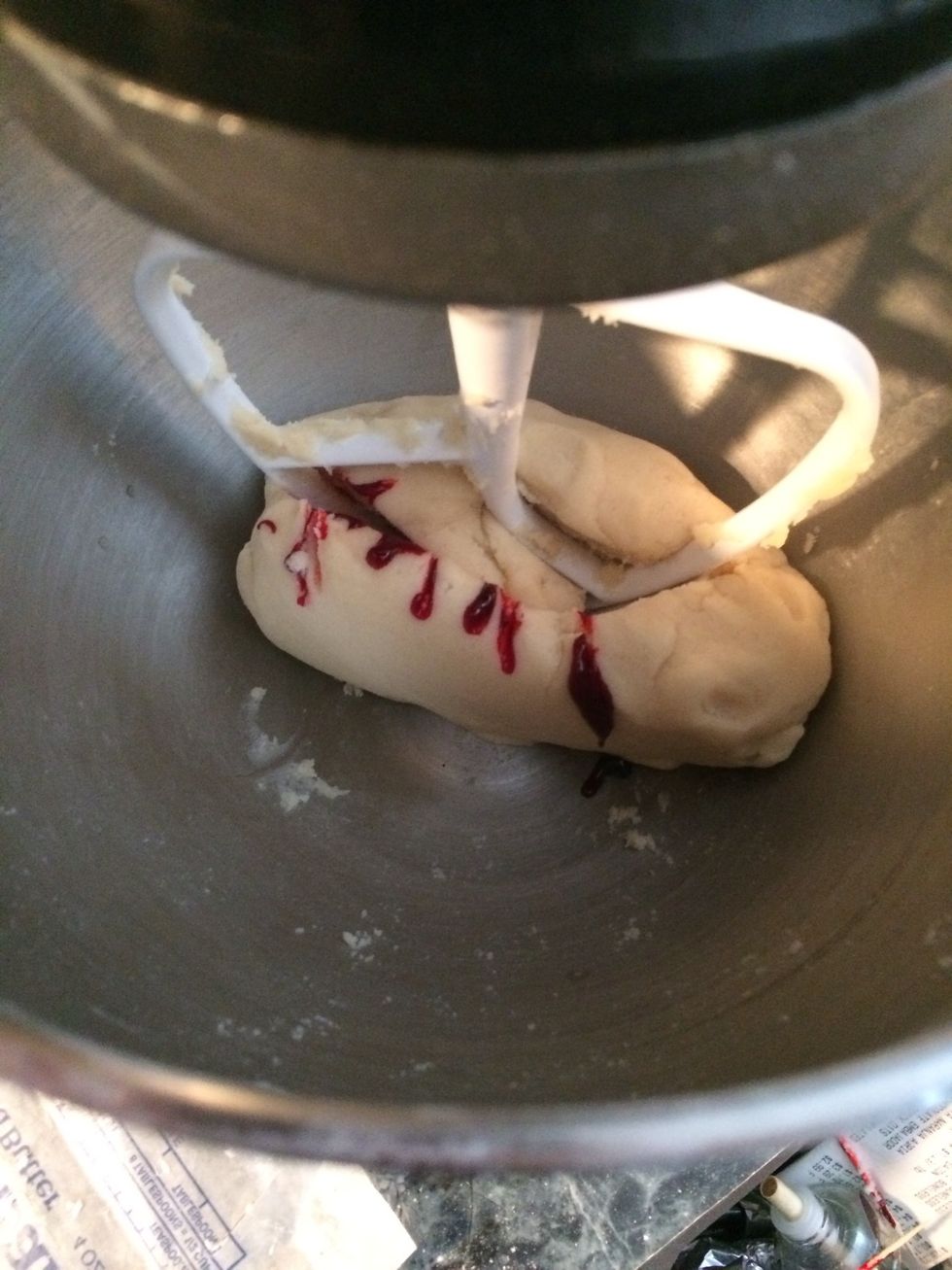 I than mixed the dough on low until I reached the color I wanted.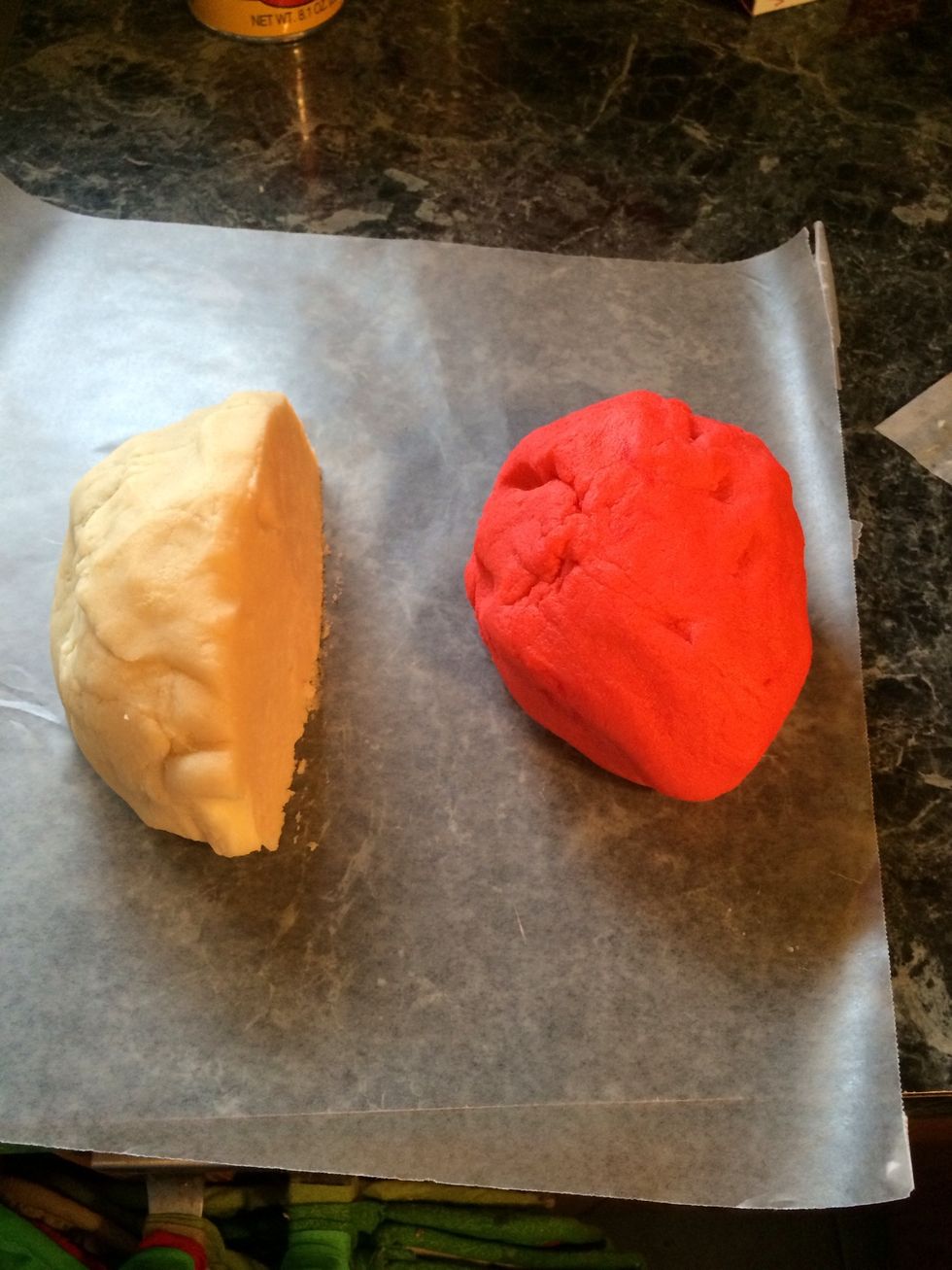 I took out the dough which is now red.☺️
I took the white portion of the dough and put it in between two sheets of wax paper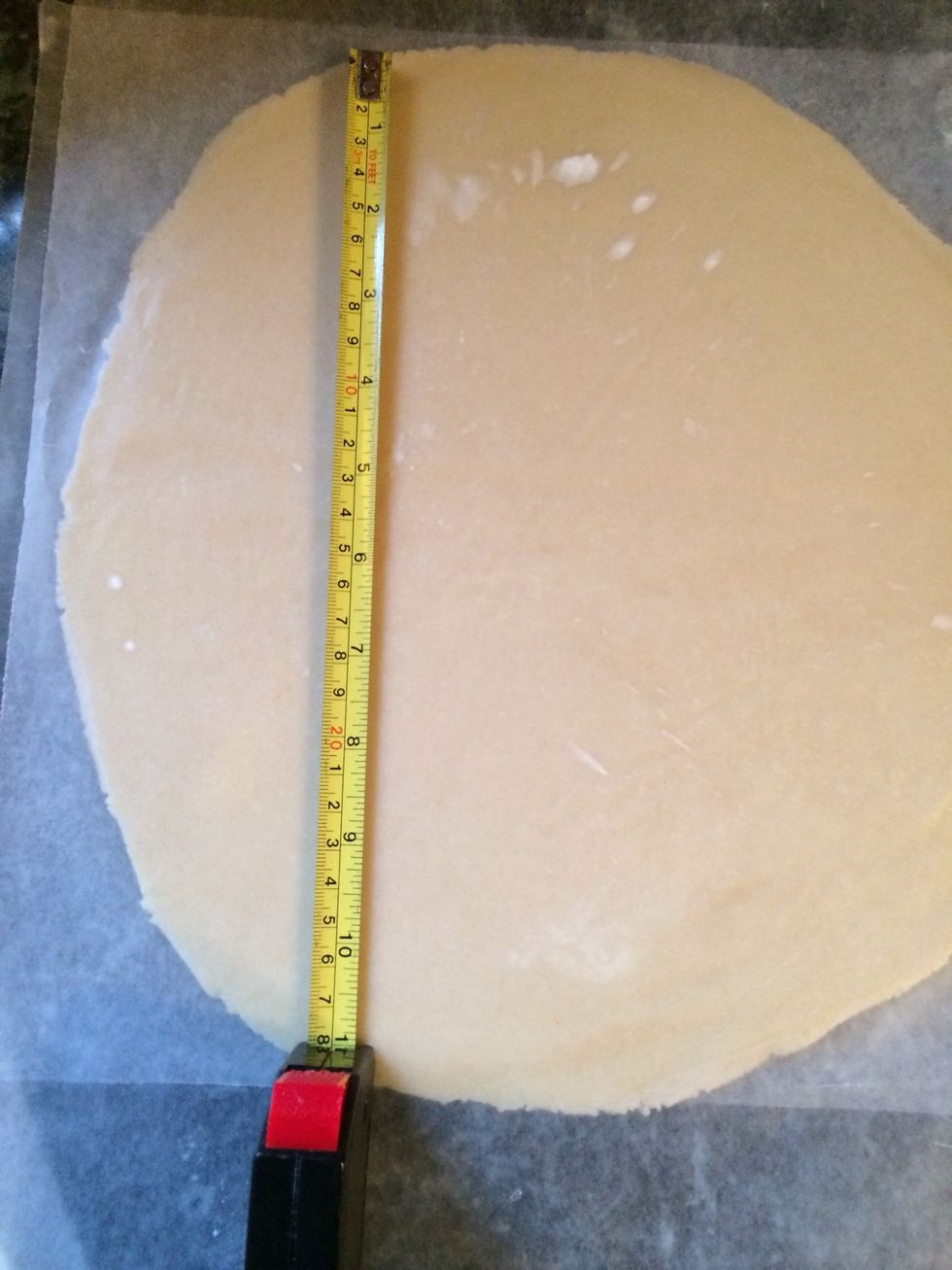 I rolled the dough until it was the size I needed, which is 11x9 inches
Just measuring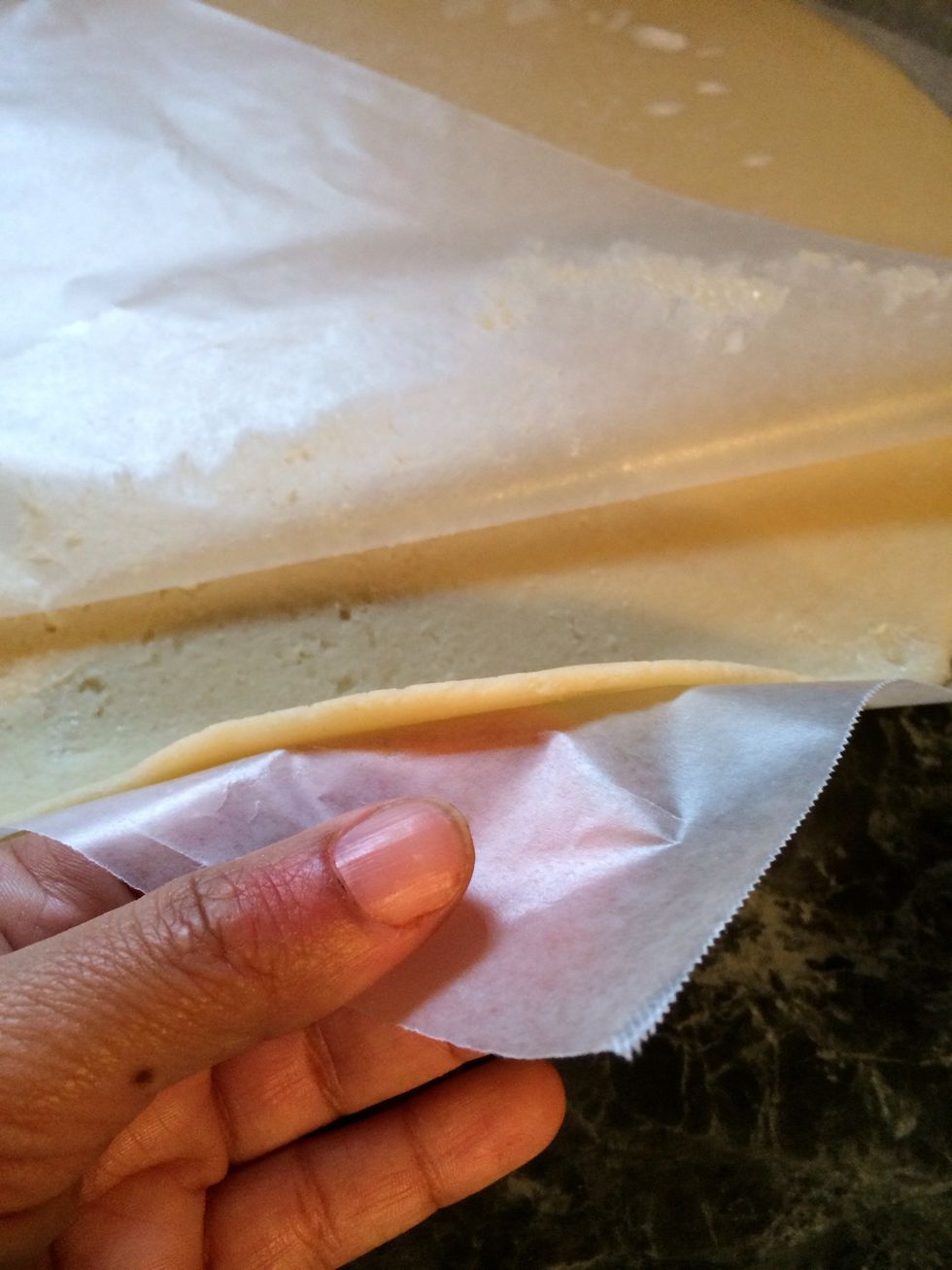 1/4 inch thick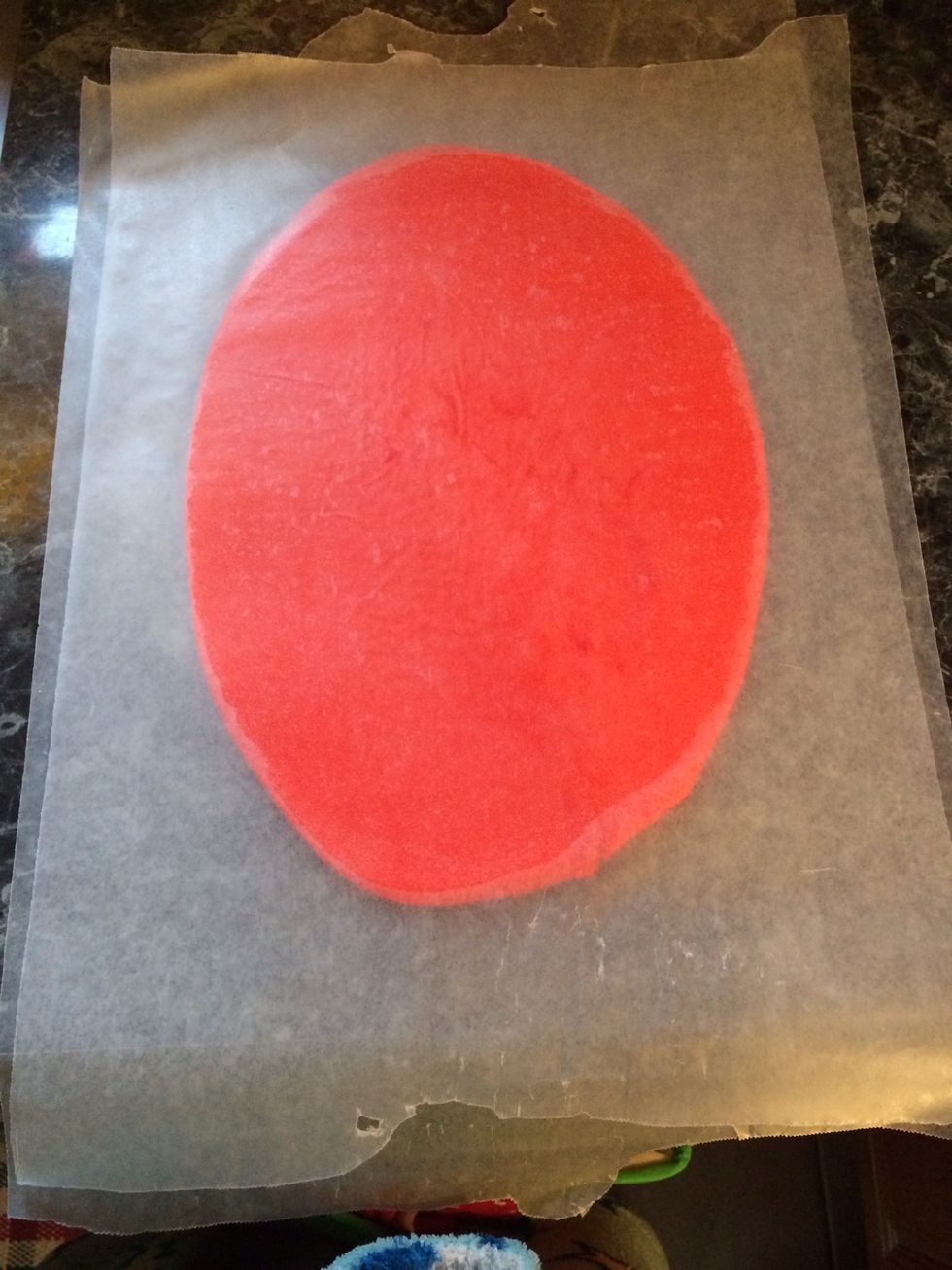 I did the same with the red dough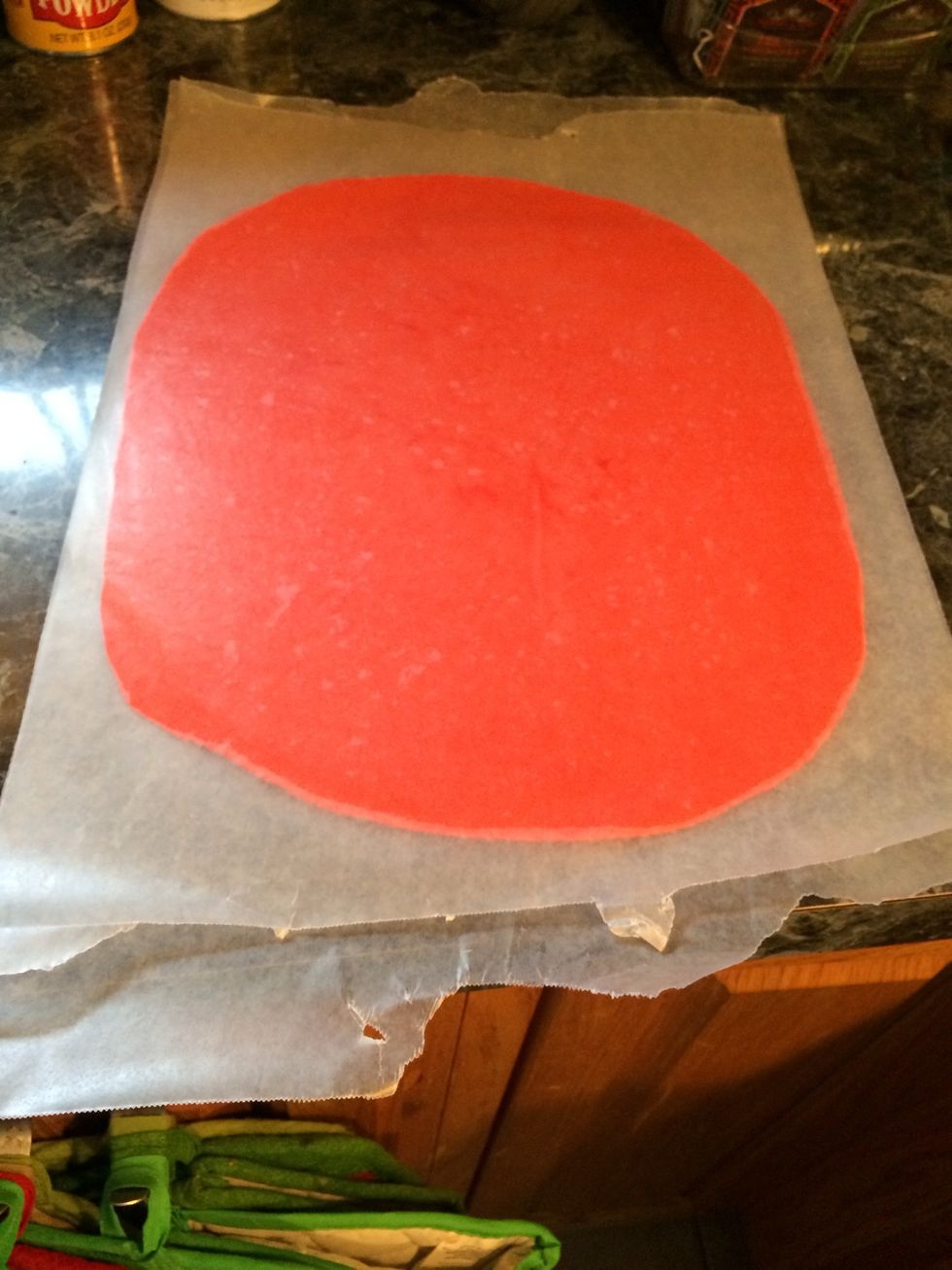 My red dough has been rolled out.
After two hours I remove the sheets of dough from the fridge.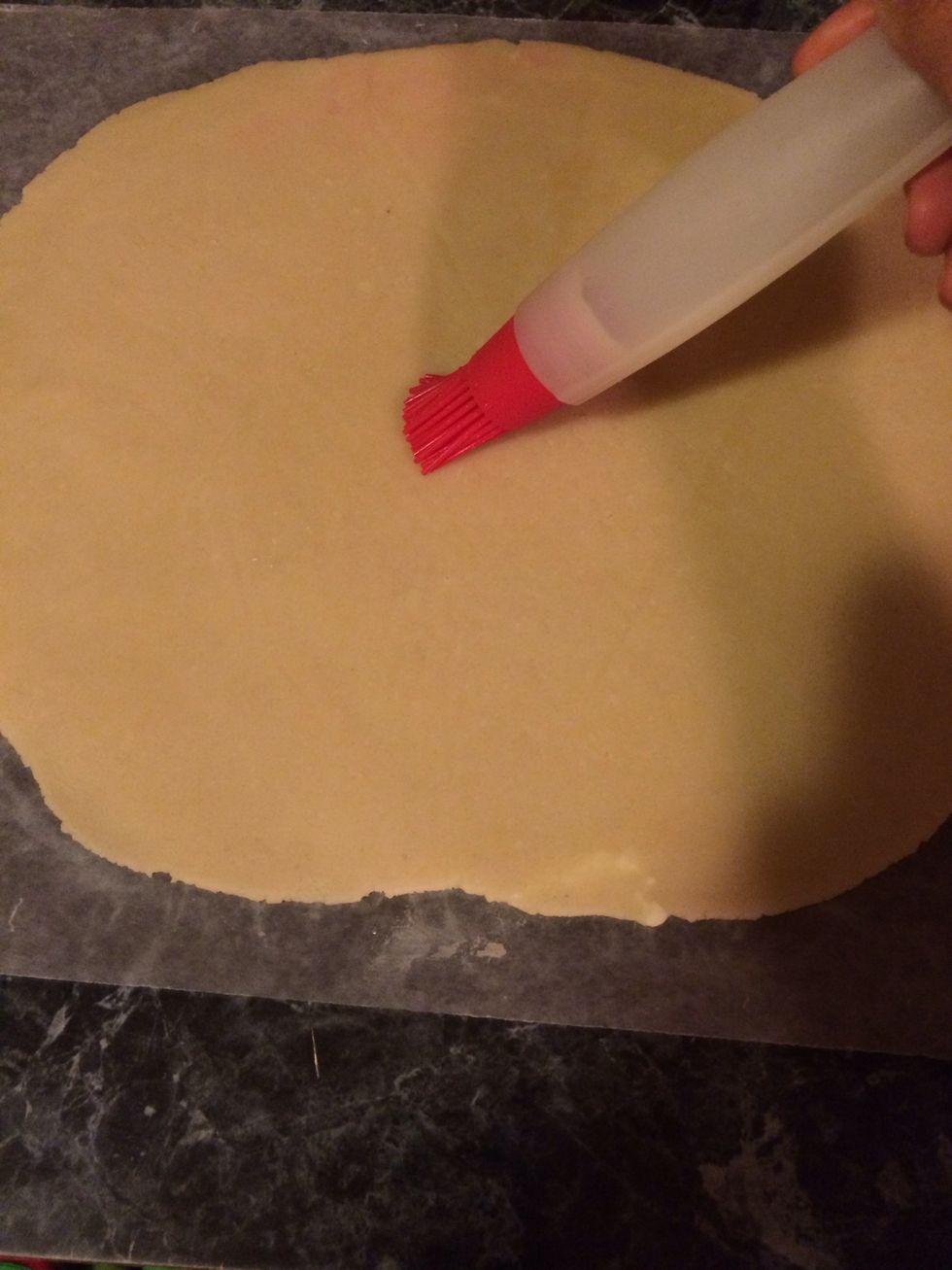 I remove the top sheets of the wax paper and lightly brush the white dough with water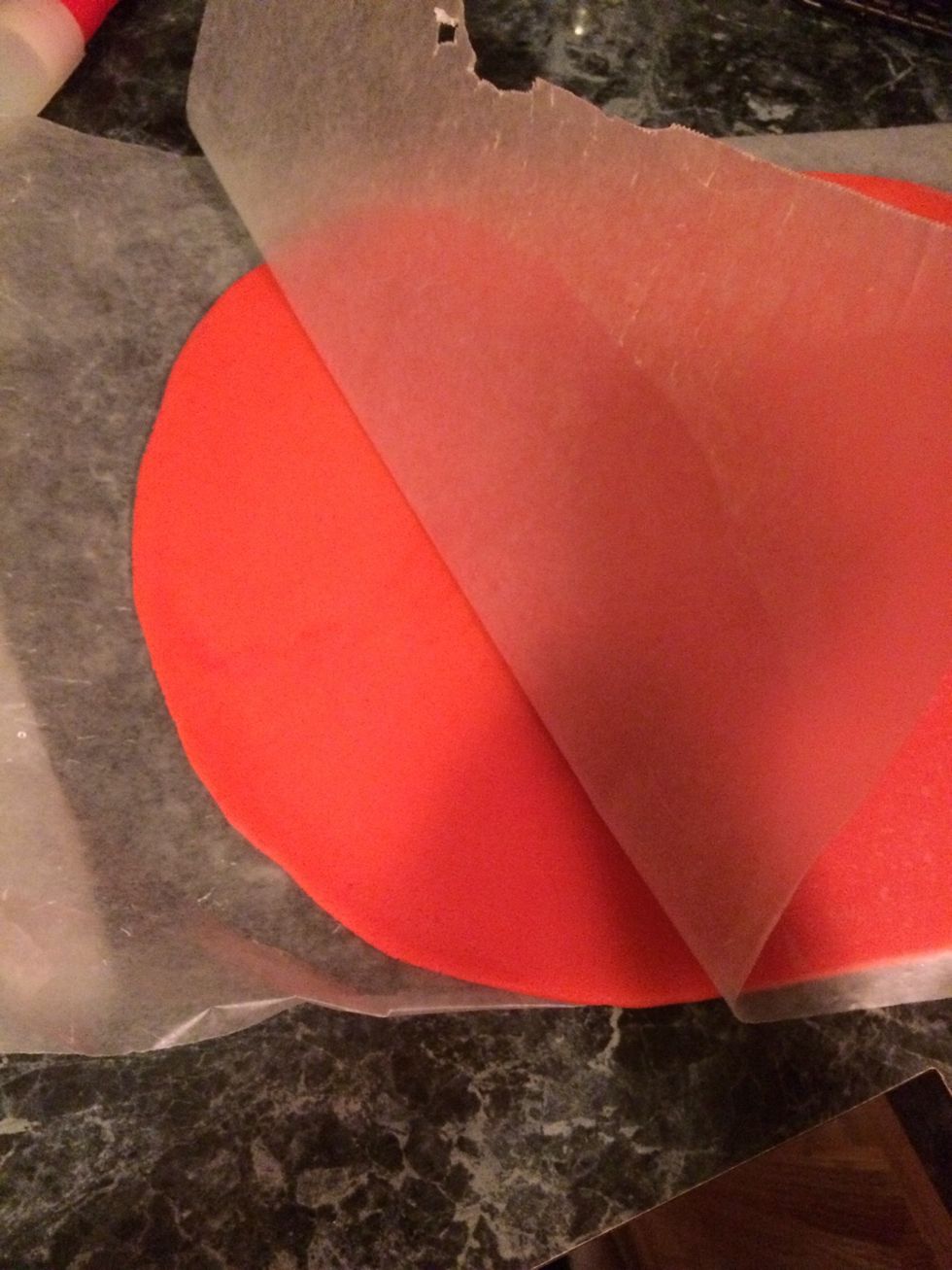 I remove the top wax paper from the red dough and then I flip the red dough onto the white dough carefully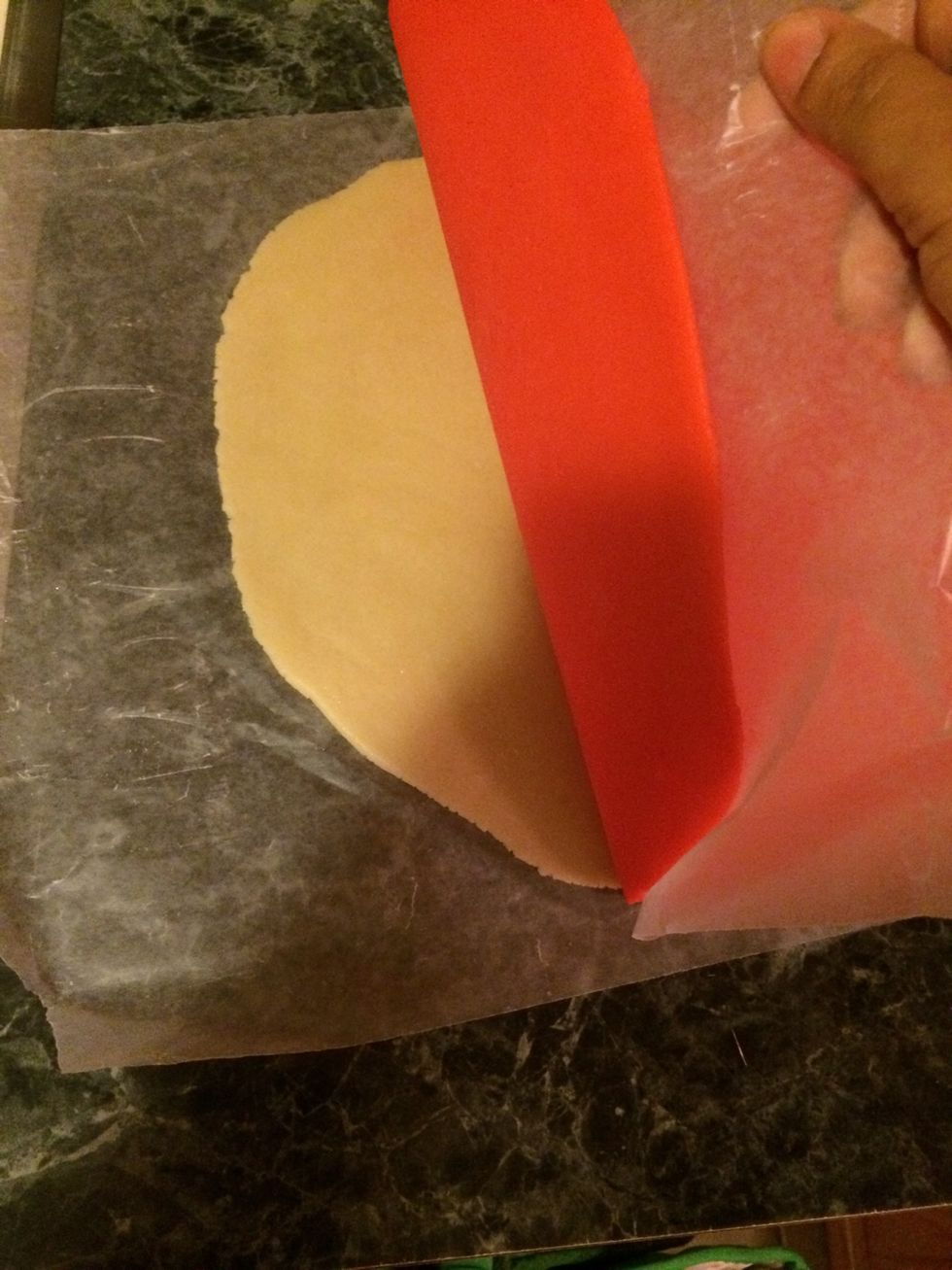 And evenly of course 😜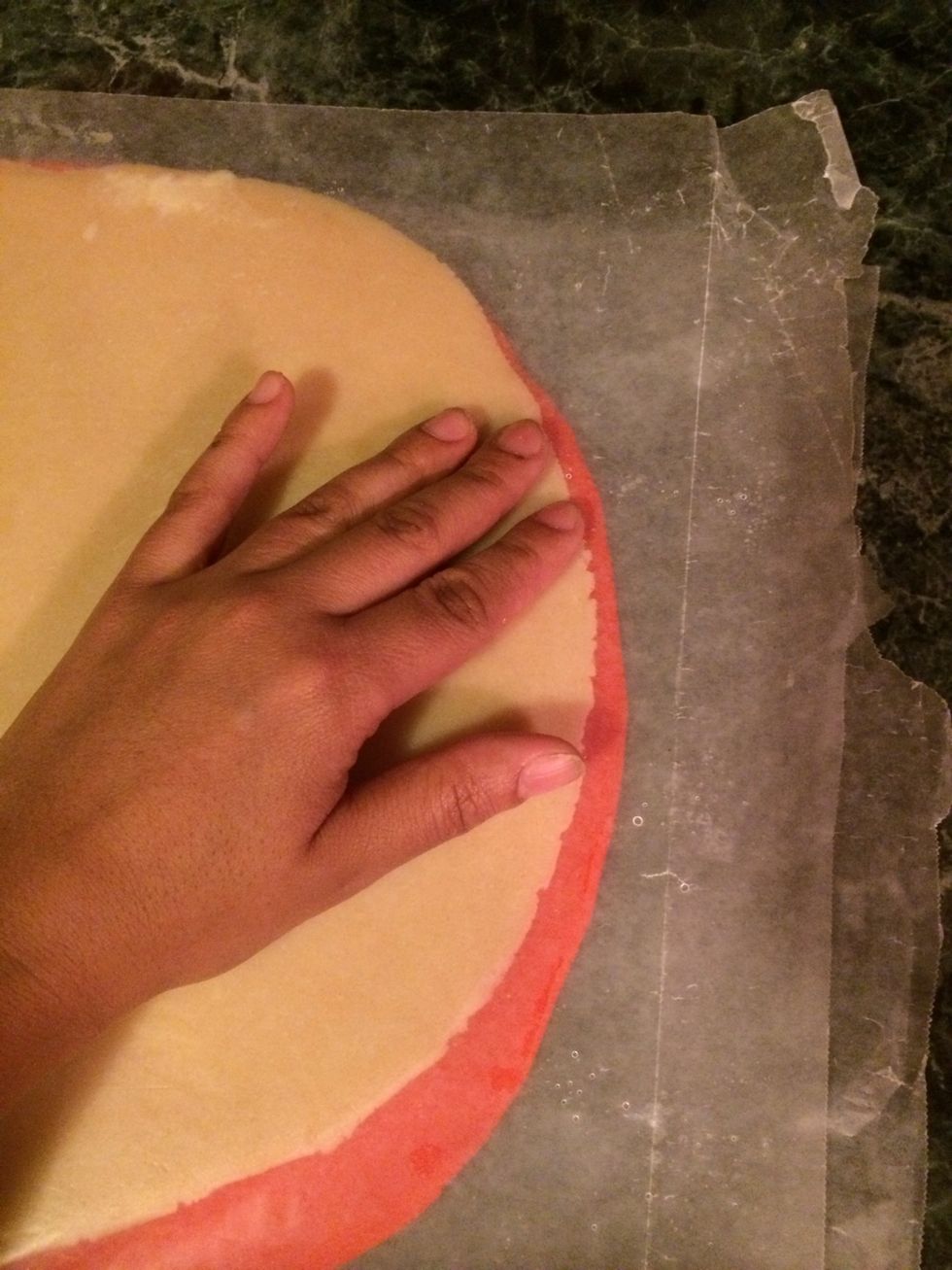 Pressing the edges gently to seal them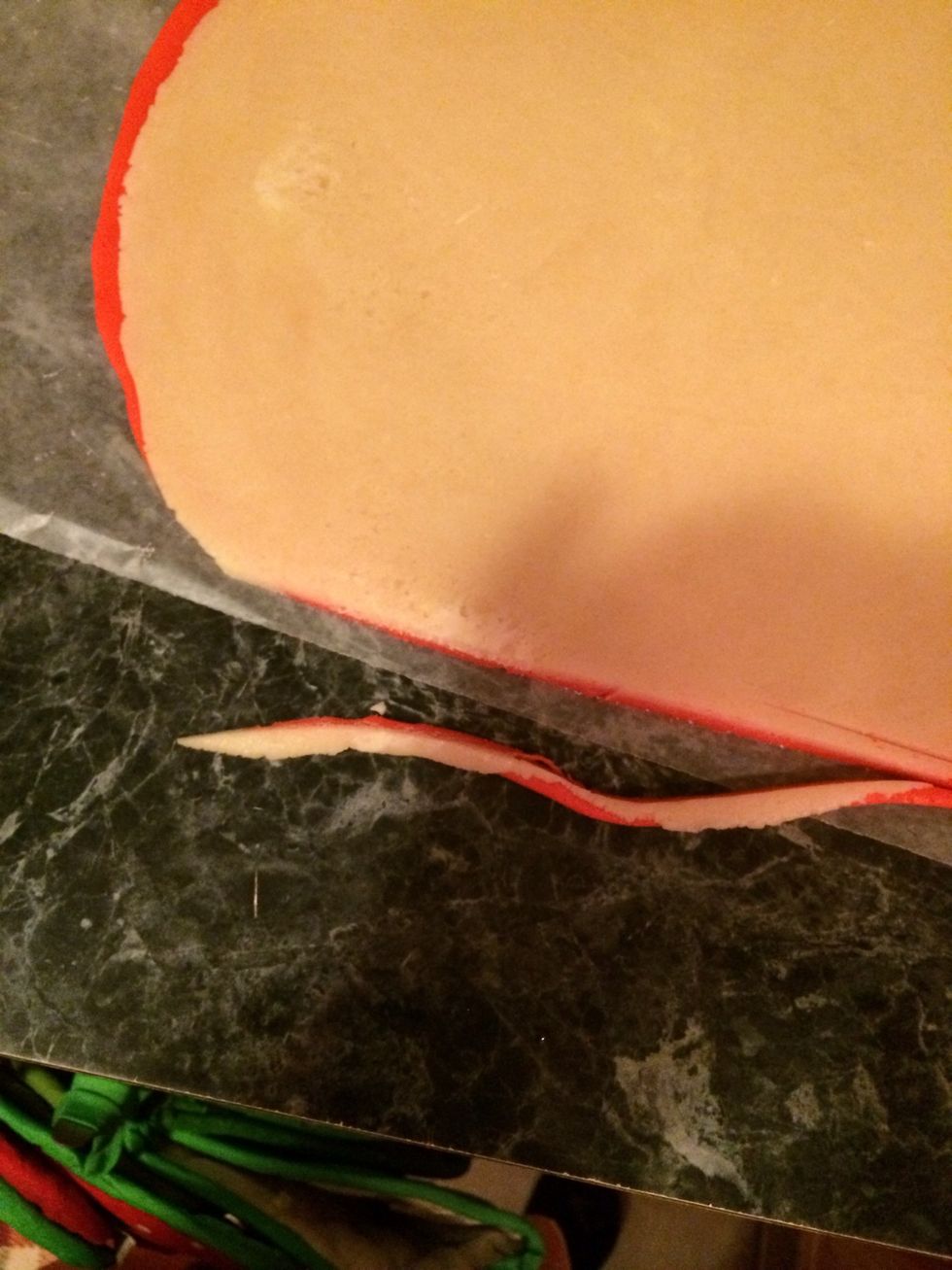 Using a knife I trimmed the uneven edges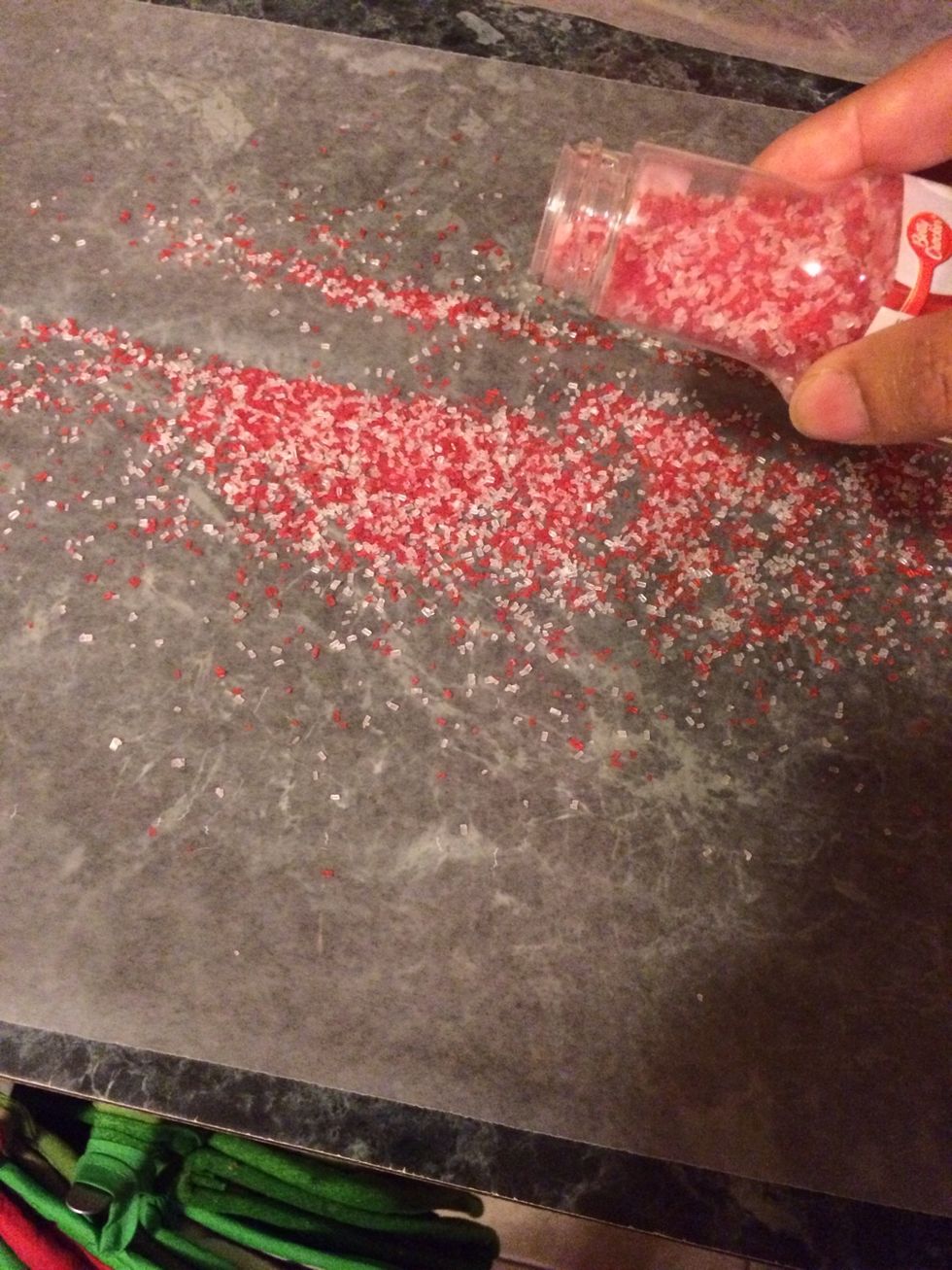 Sprinkle whatever color sprinkle or nonpareils onto a piece of wax paper the size if the cookie log
Get the roll and gently start to cover the log with the sprinkles or colored sugar.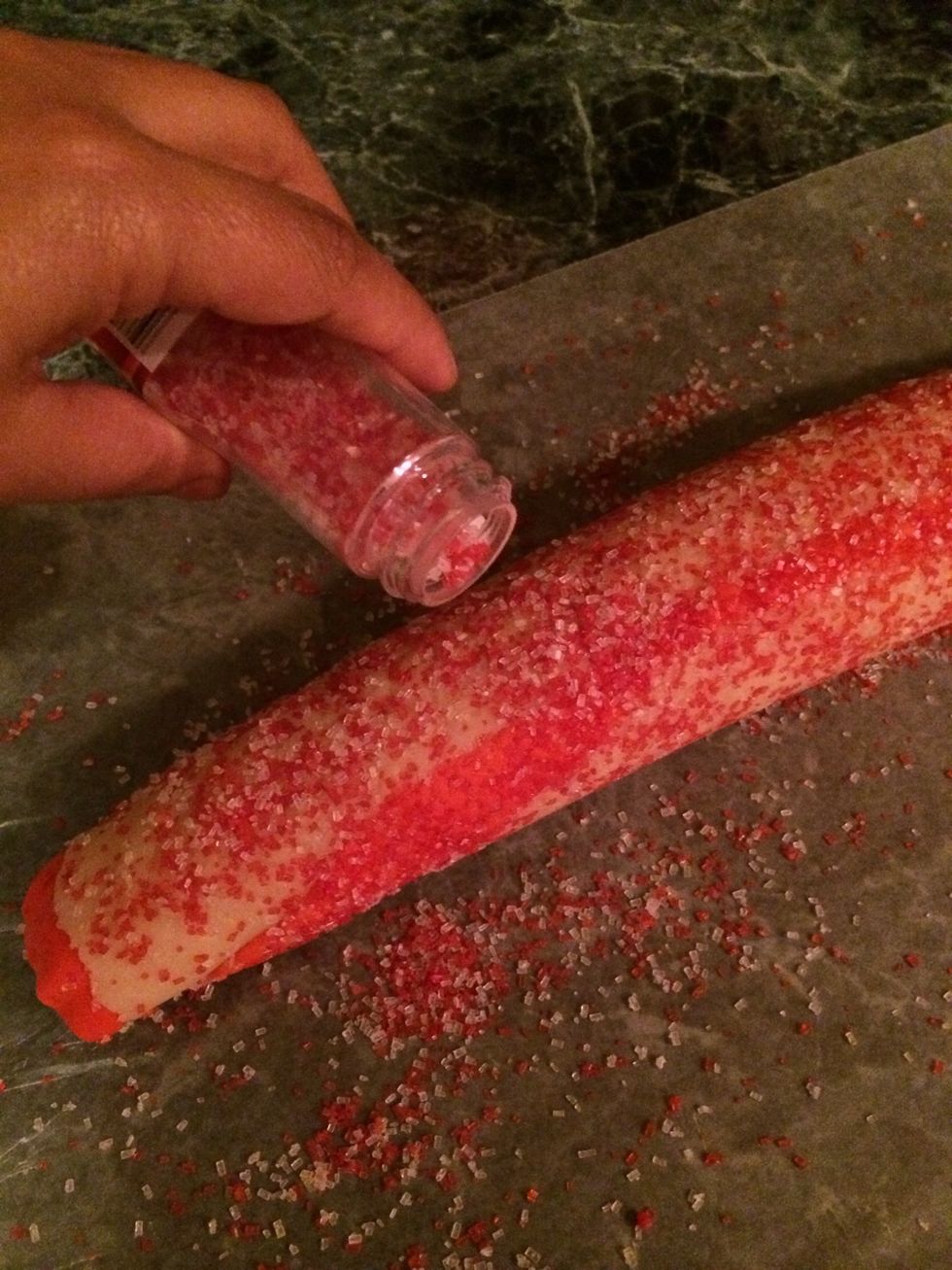 Pour more sprinkles over the log and pat it on if you need to cover some spots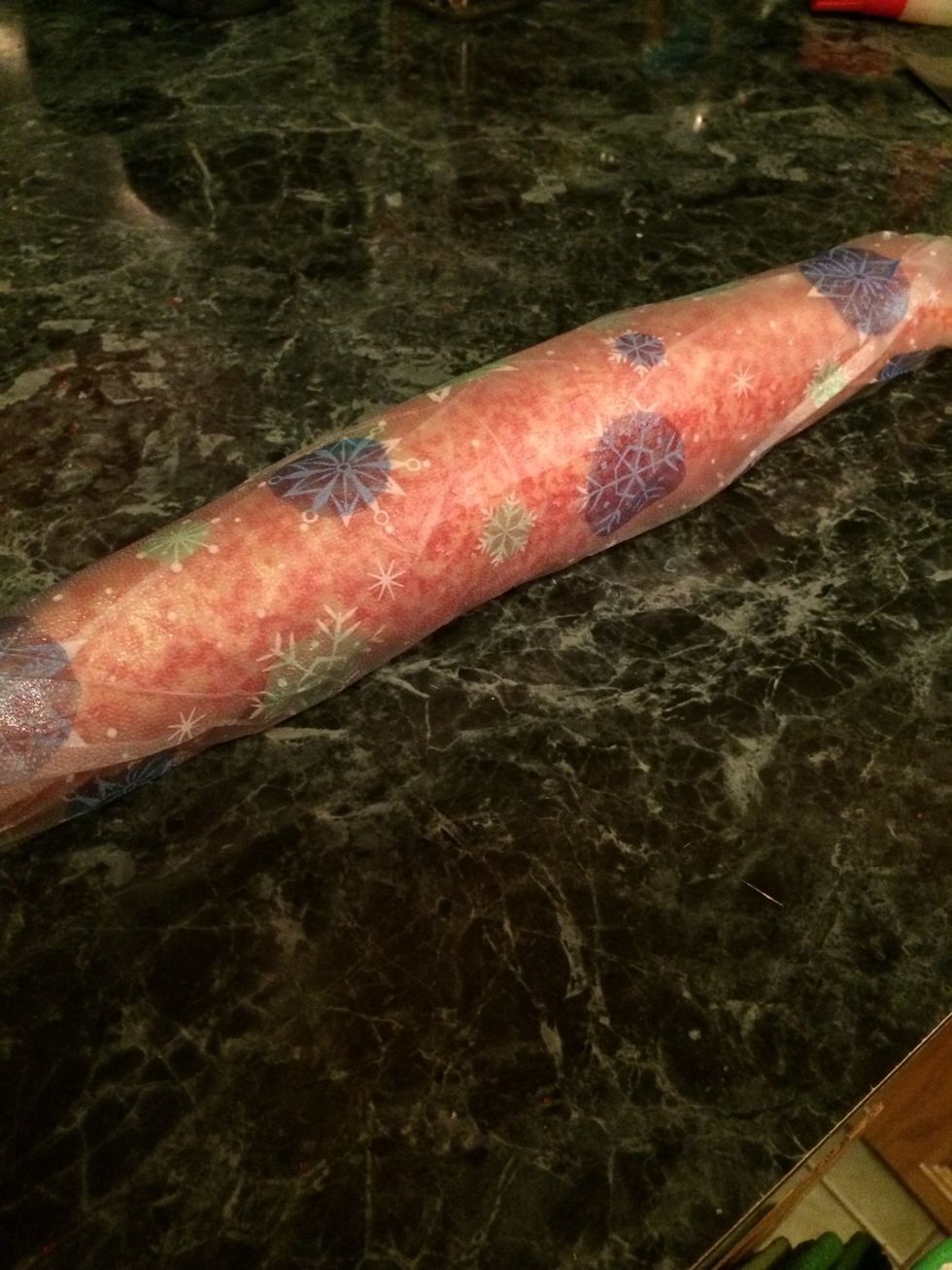 Take the roll and store it in a plastic sheet and refrigerate for 4-5 hours
It's been 4-5 hours. I have taken the dough out of the fridge. It's time to bake them cookies. Line a cookie sheet with parchment paper and preheat your oven to 350 deg.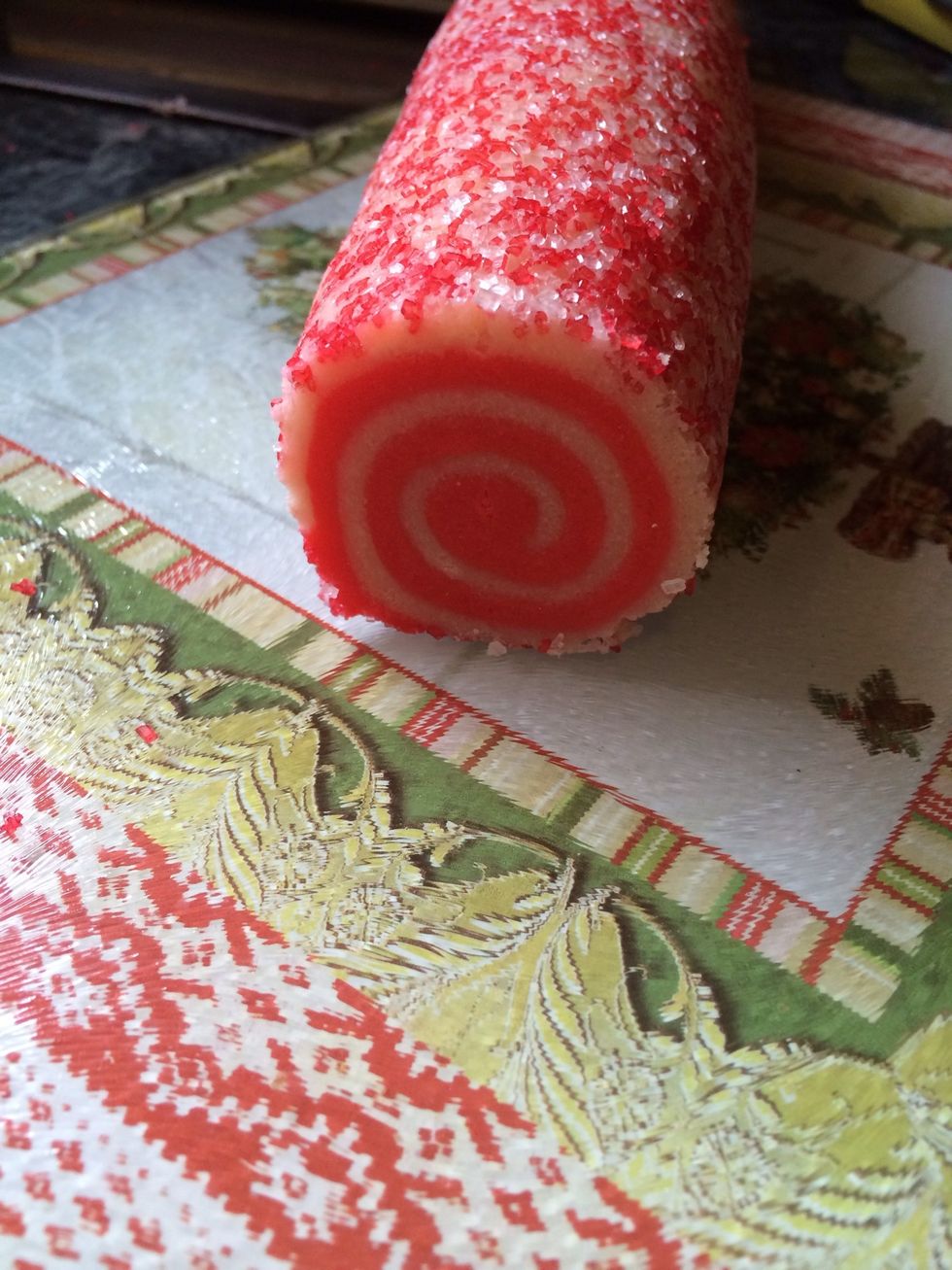 I cut 1/4 inch thick cookie slices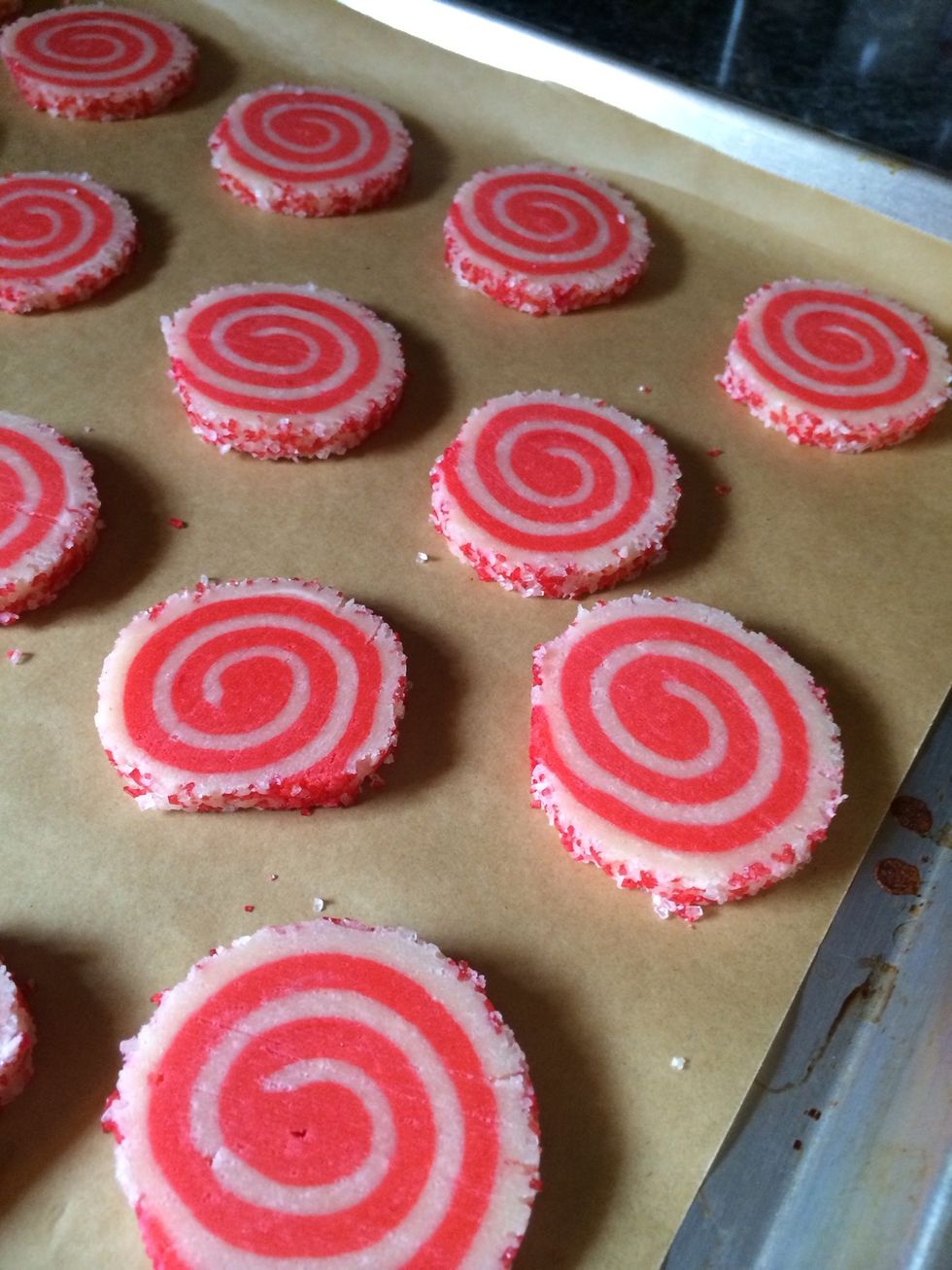 and placed them on the parchment paper.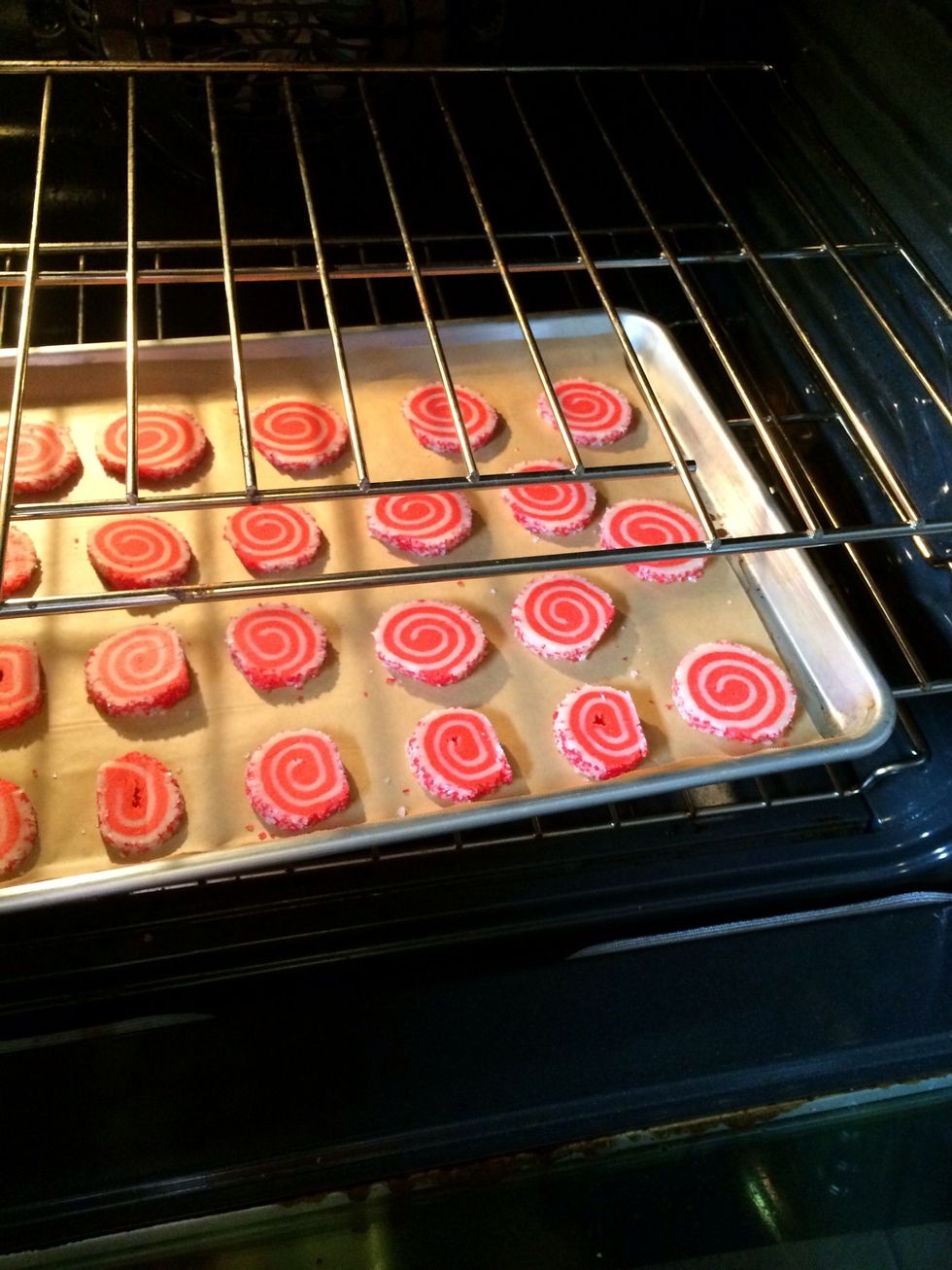 I then placed these yummy cookies into my oven for 14-17 minutes to bake until the edges were lightly golden brown.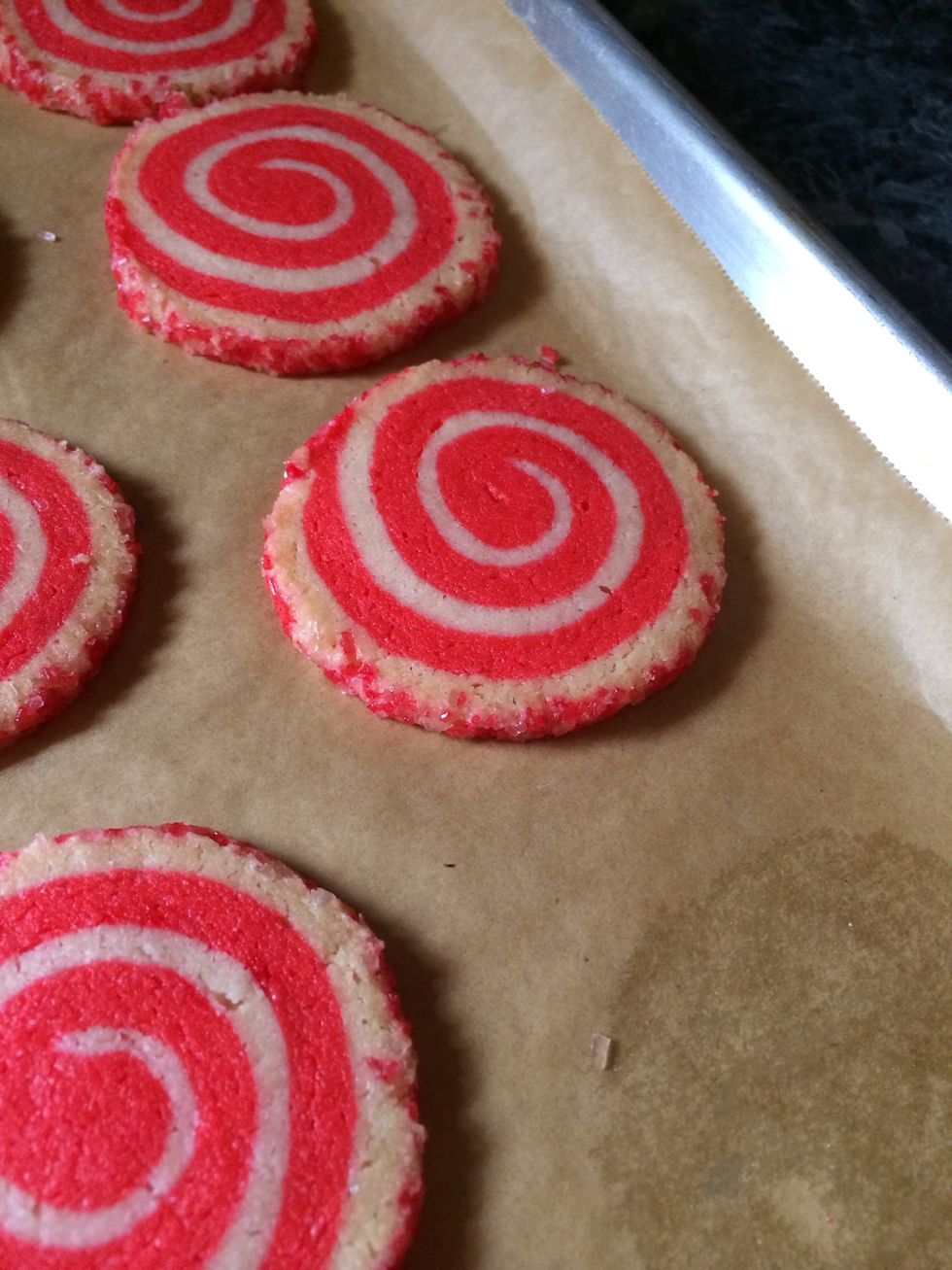 My cookies are done. Do you see the light golden edges.☺️ I left them on the cookie sheet for about 5min to cool off before attempting to remove them onto a cool rack. You so the same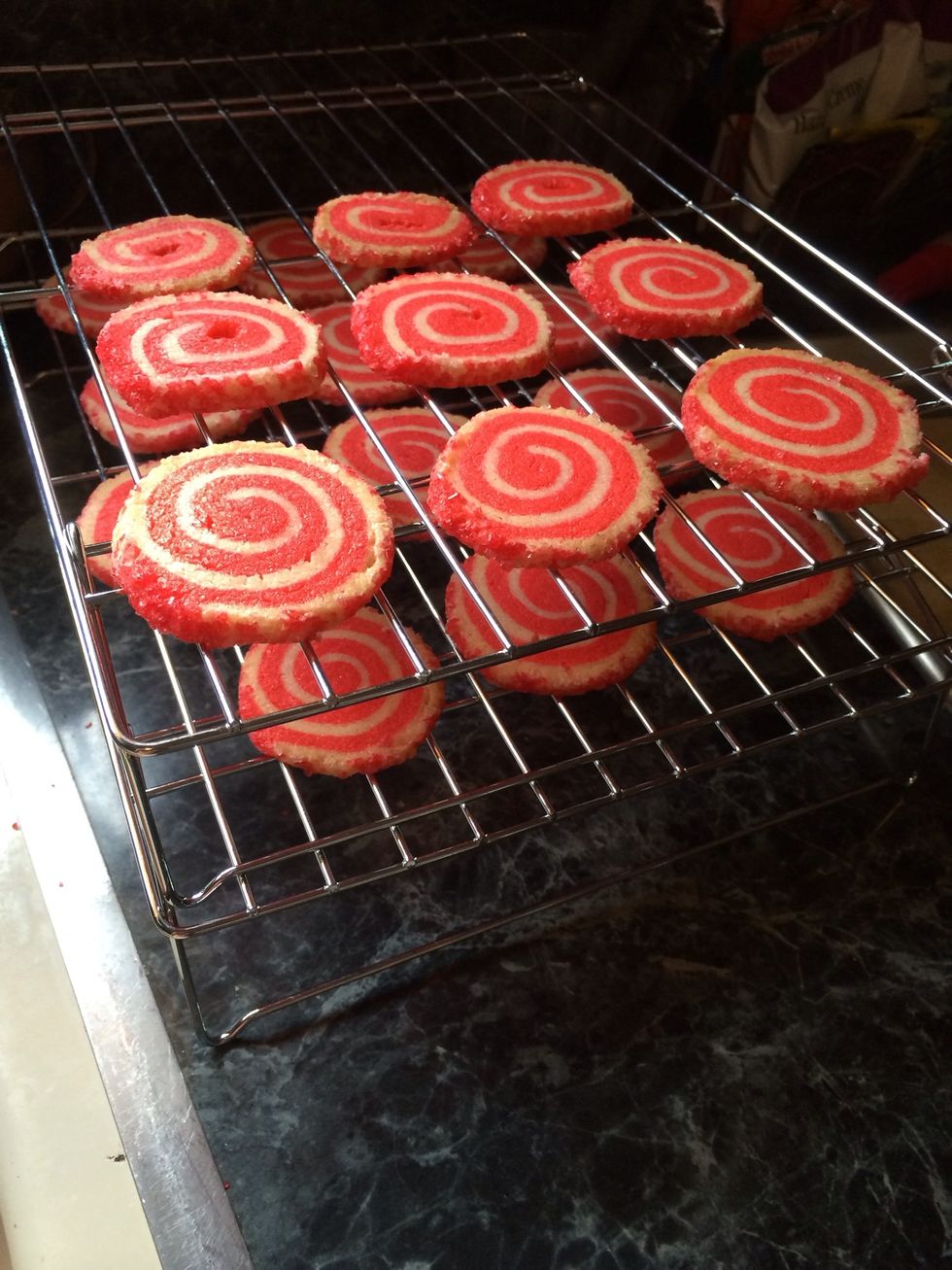 Off to the racks they go to cool off completely😍
They have cooled. It's time to put them in boxes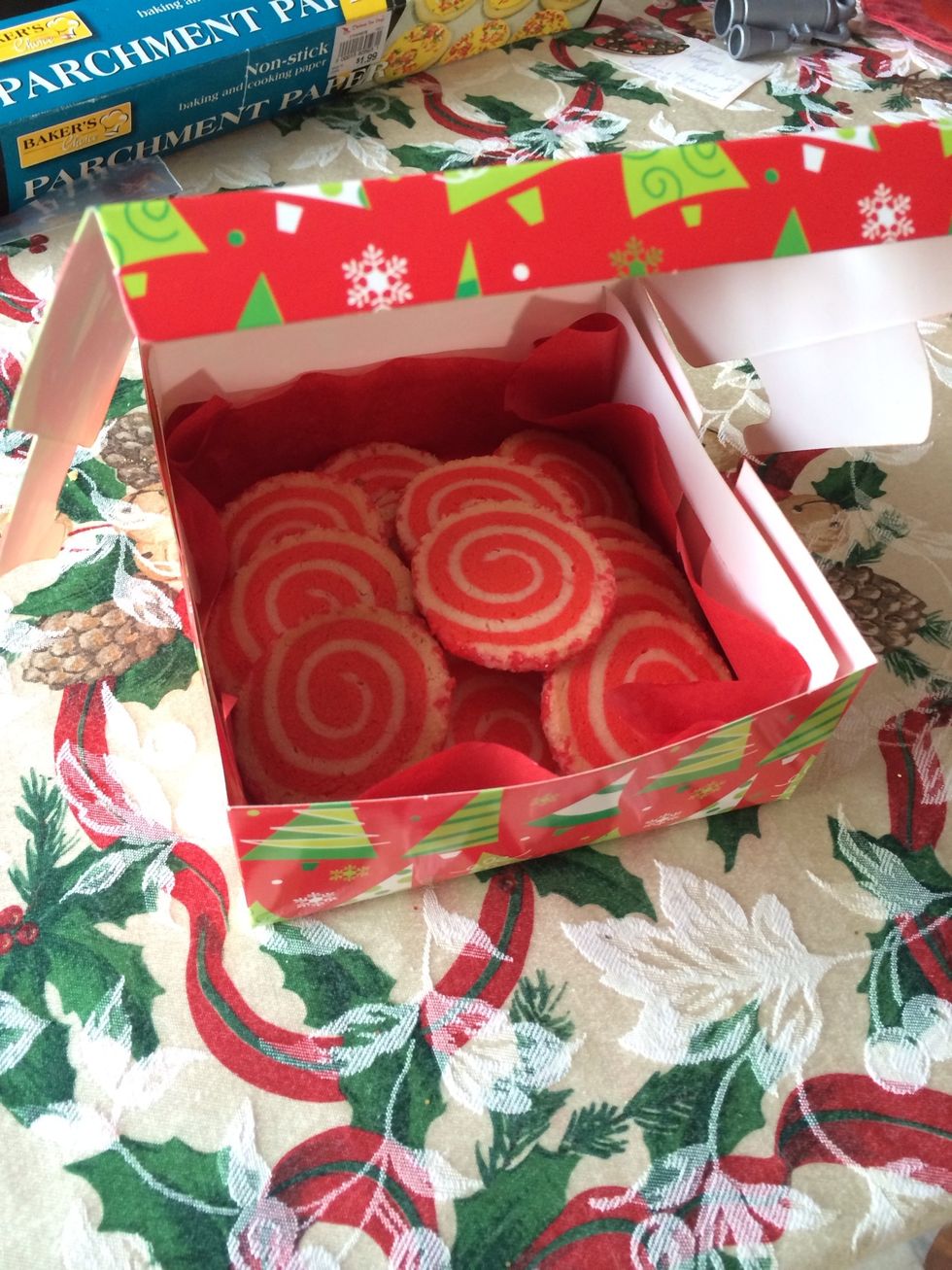 These cookies are so good. They also look pretty. Pretty enough to give away or for your next cookie swap. Hope you enjoyed my guide. Thank you Pinterest for wonderful recipes!!😀😃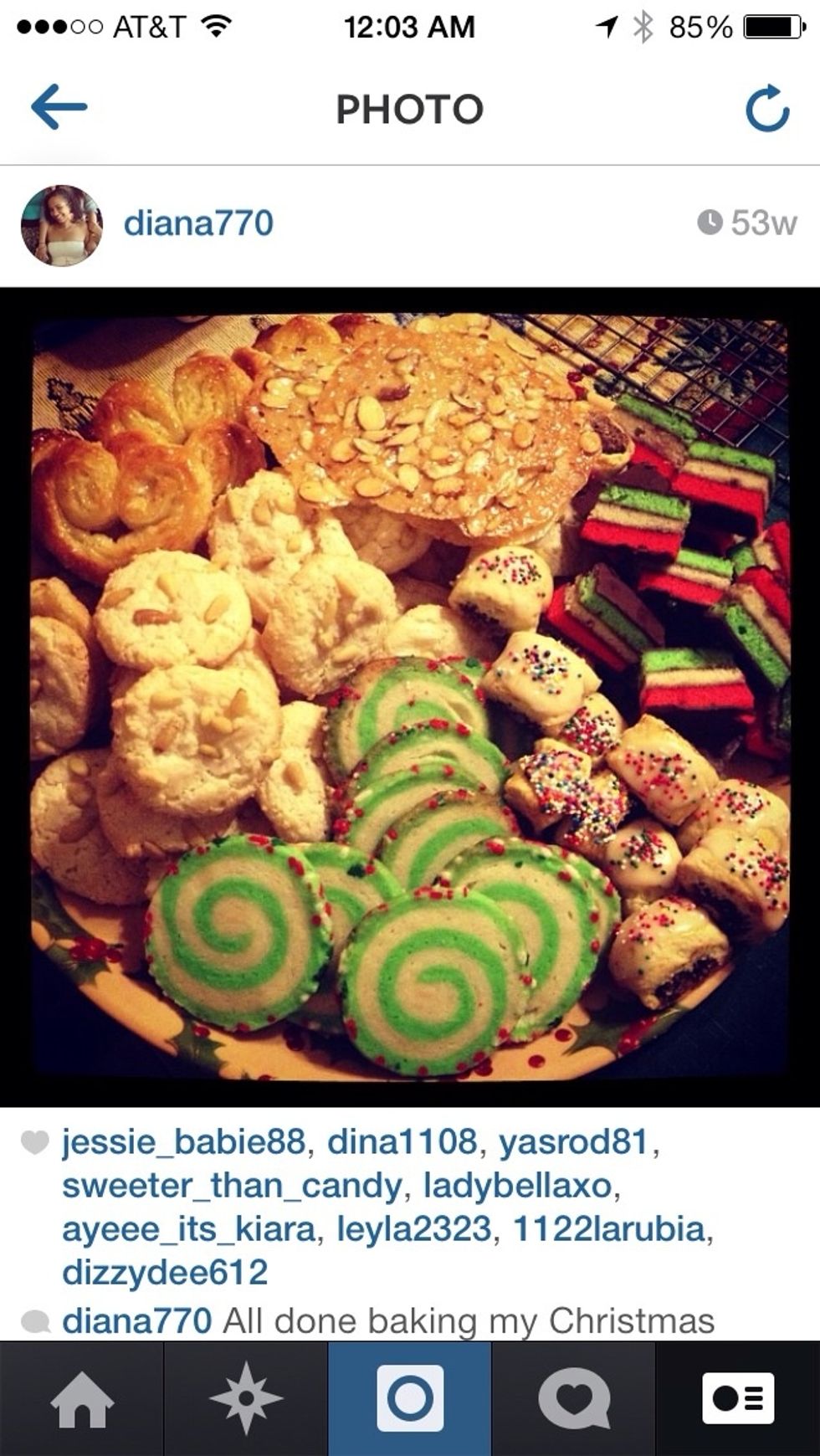 Last years cookies I made. I used green food coloring instead😁
2.0c All purpose flour+2 tbs
1/2tsp Baking powder
2/3c Confectioners sugar
1/4c Granulated sugar
1/2 Sticks of salted butter, cold
1.0tsp Vanilla extract
1/2tsp Red food coloring
Holiday sprinkles