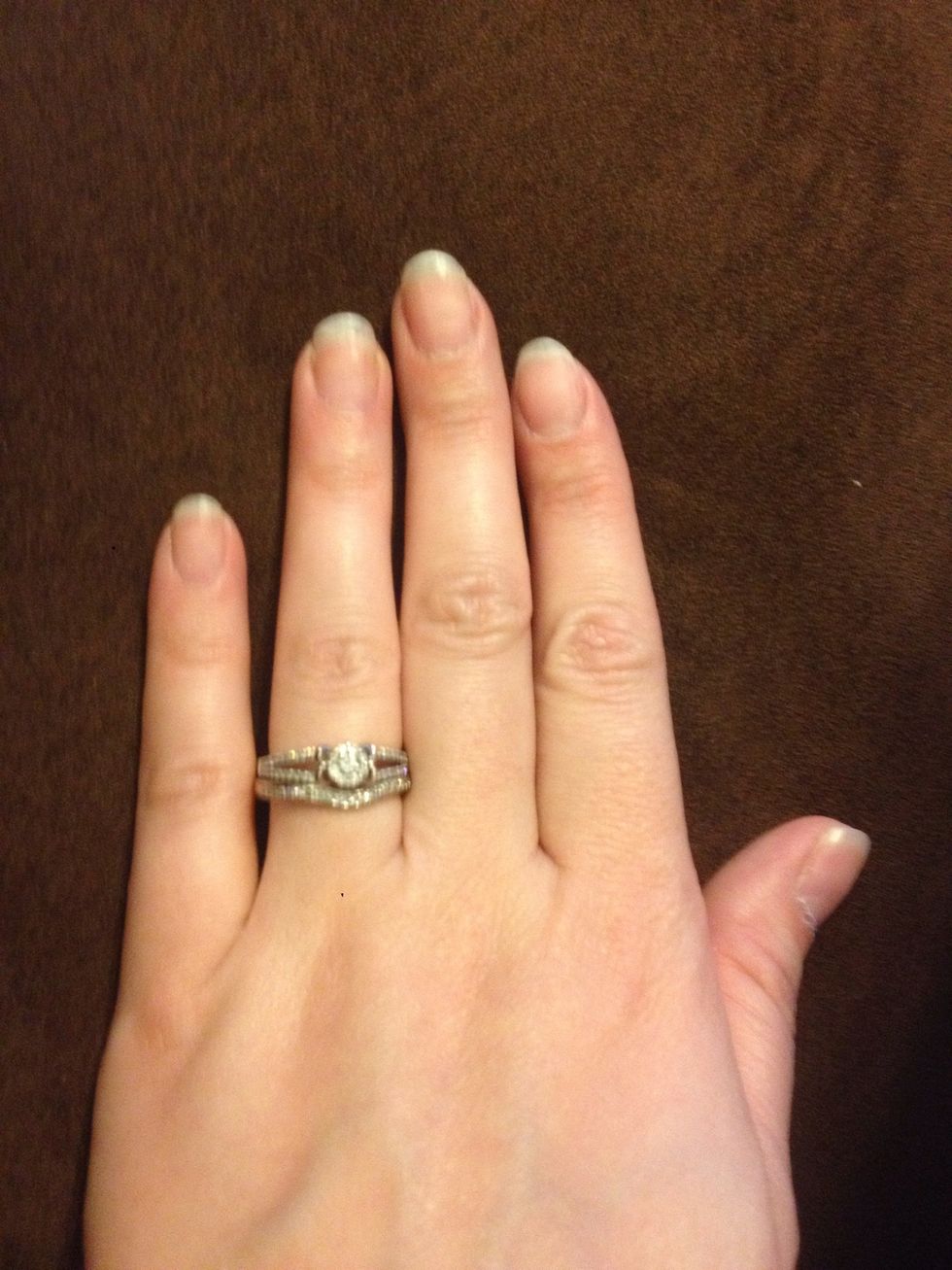 Begin with clean nails
Take your favorite base coat and add a layer onto all your nails
Take a red/maroon color polish and apply it to the pinky, pointer, and thumbs on each hand
Take a glitter/silver and apply onto the ring finger, and a white polish onto the middle finger. Layer the glitter as desired because it can be thin. I did like 6 layers!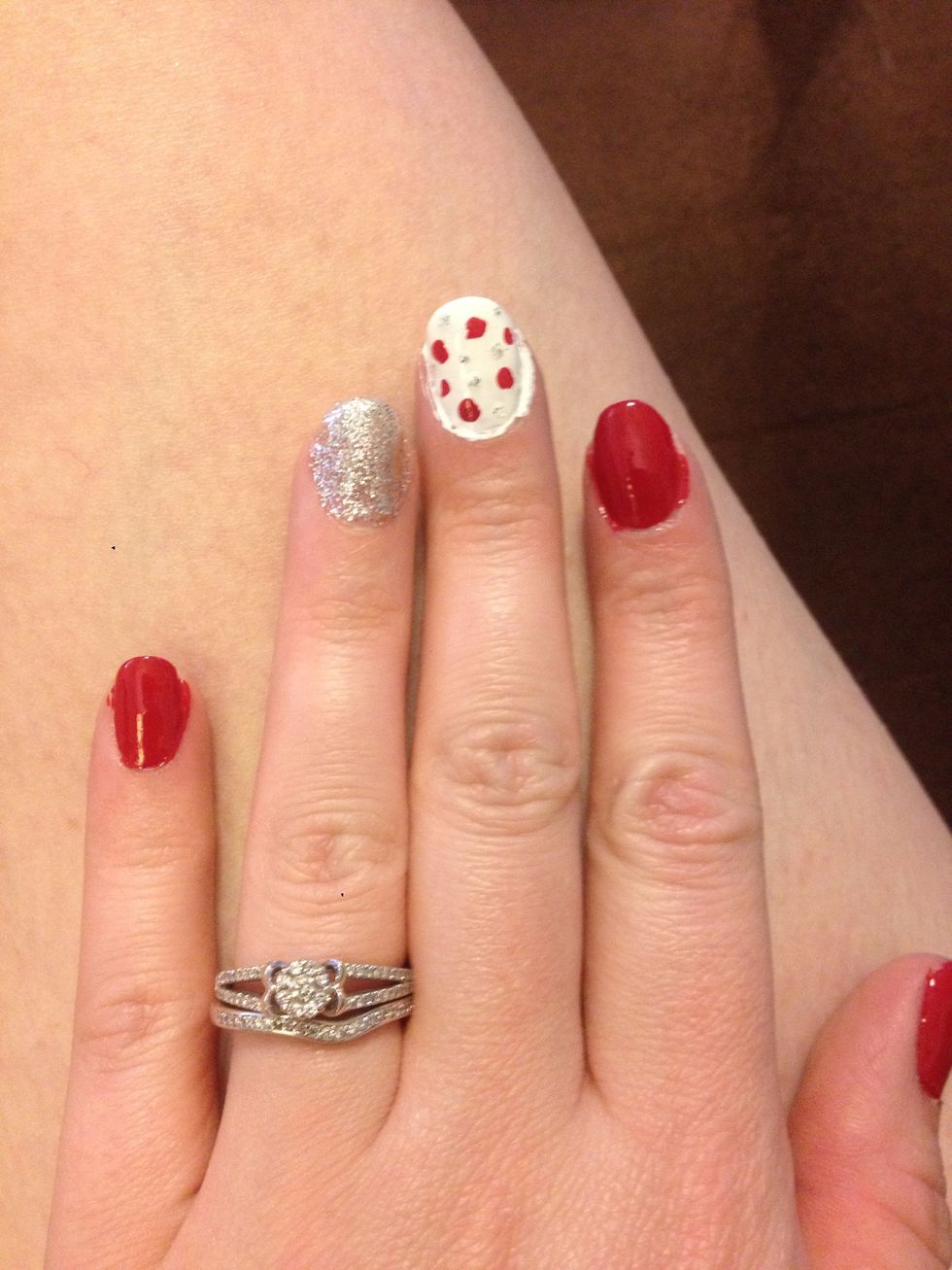 Finally, take a dotting tool and make red and silver polka dots on your white painted nail!
apply a top coat and clean around the finger for any excess paint and wa-lah! Super easy, fast, and cute!
Polish remover
Dotting tool
Polishes
Q-tips
Stephanie Cooper
I am bold, corky, crazy, and a little weird. I love all things, and trying new things! Have any requests? Ask! I will try it!!!