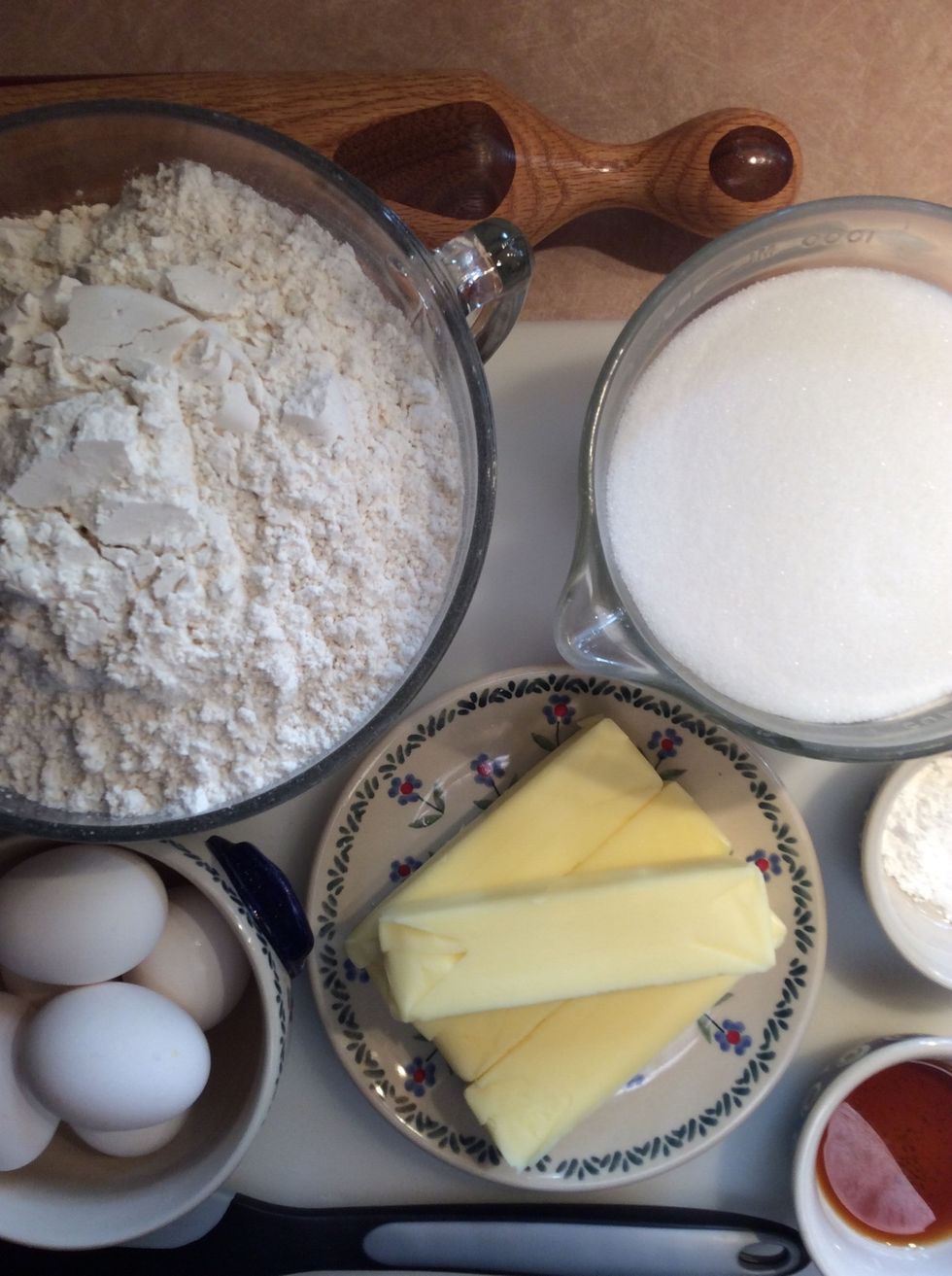 Gathered ingredients; room temp unsalted butter, 4 cups sugar, 1 tsp pure vanilla extract, 6 eggs, 9+ cups flour, 1 tsp baking soda and 1 tsp cream of tartar.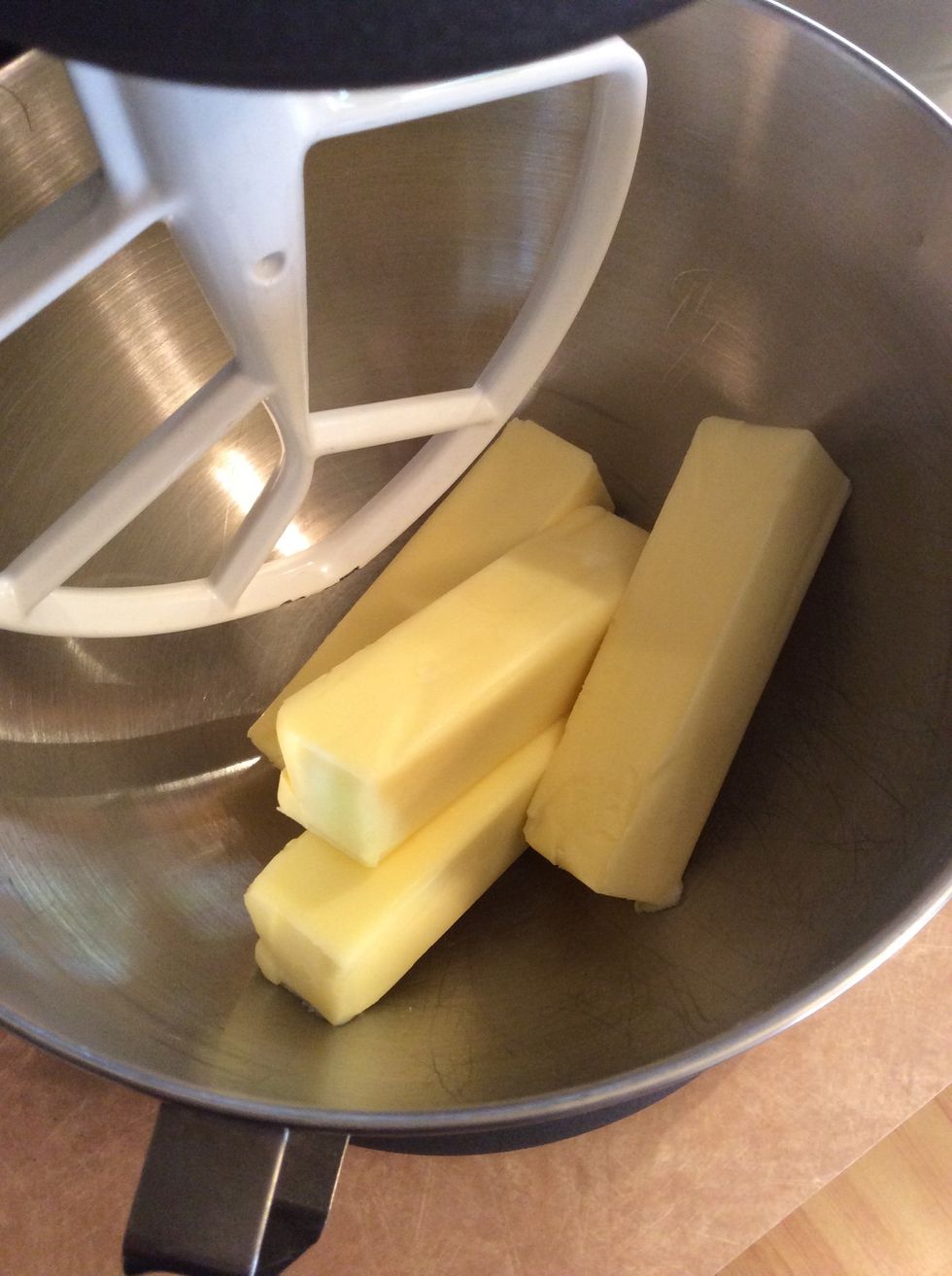 Place 1 pound of unsalted butter in a stand mixer with the largest bowl and fitted with a paddle. It's very important to use unsalted butter, it will alter the taste greatly if you use salted butter.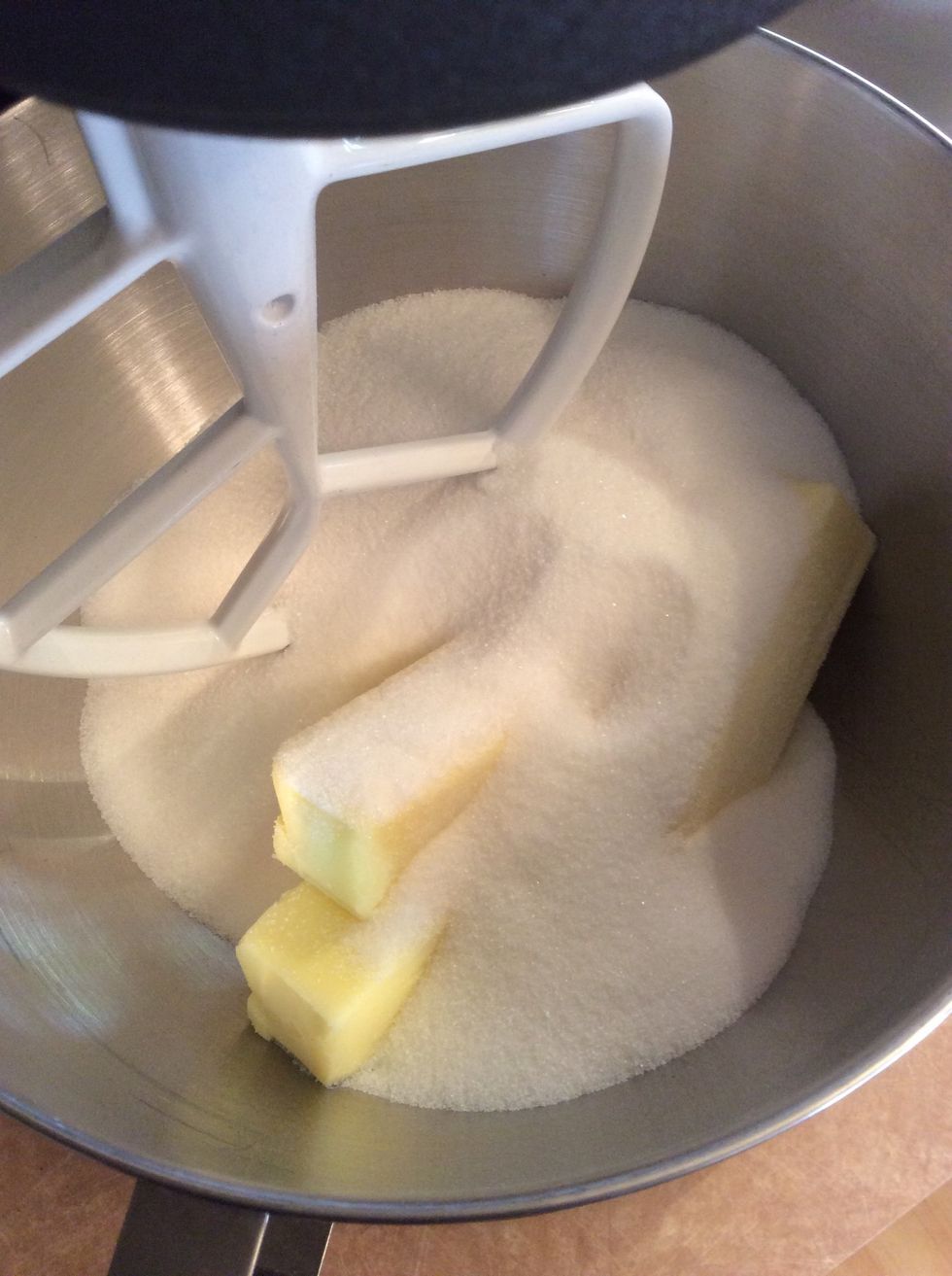 Add sugar.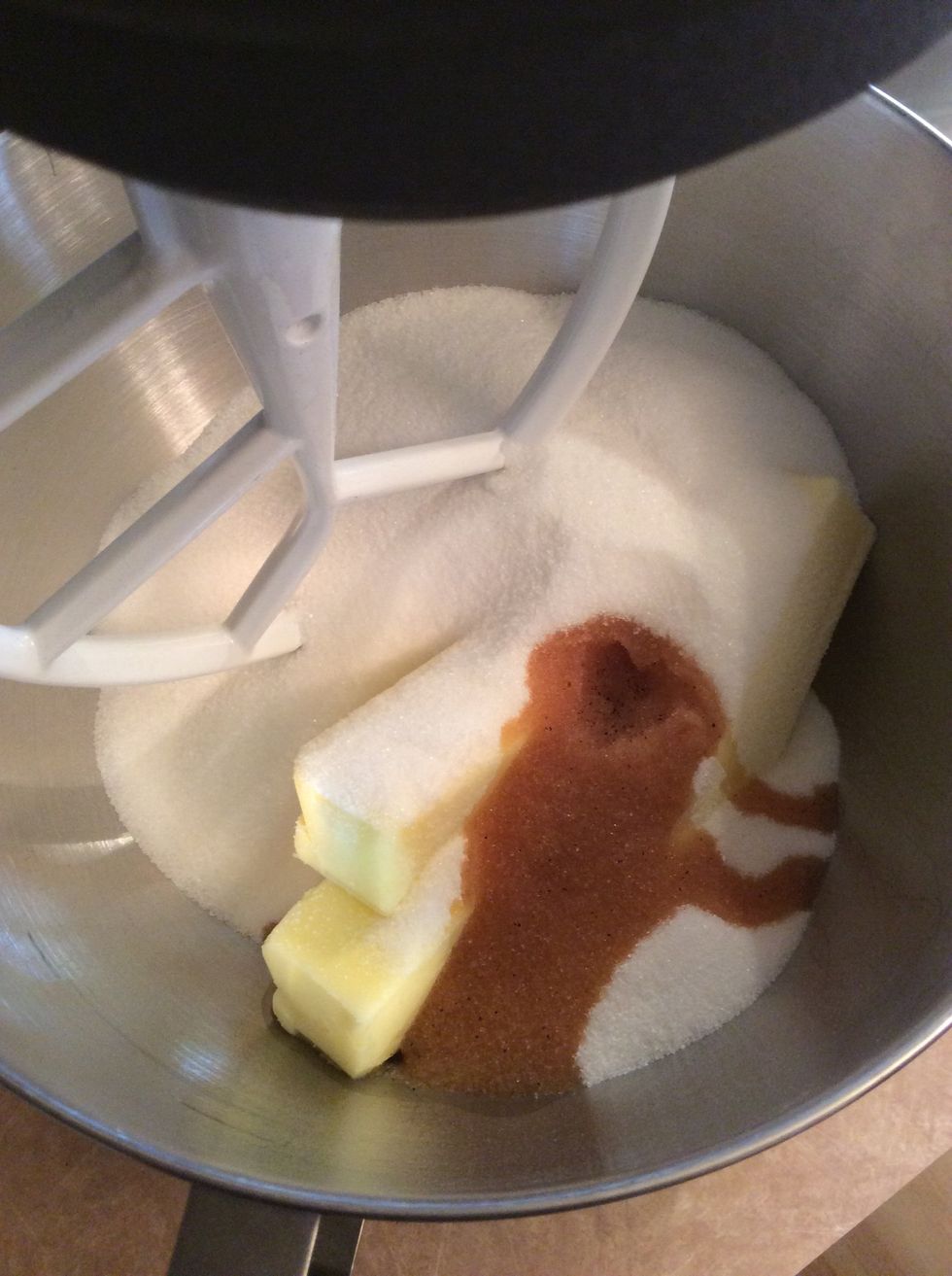 Add pure vanilla extract.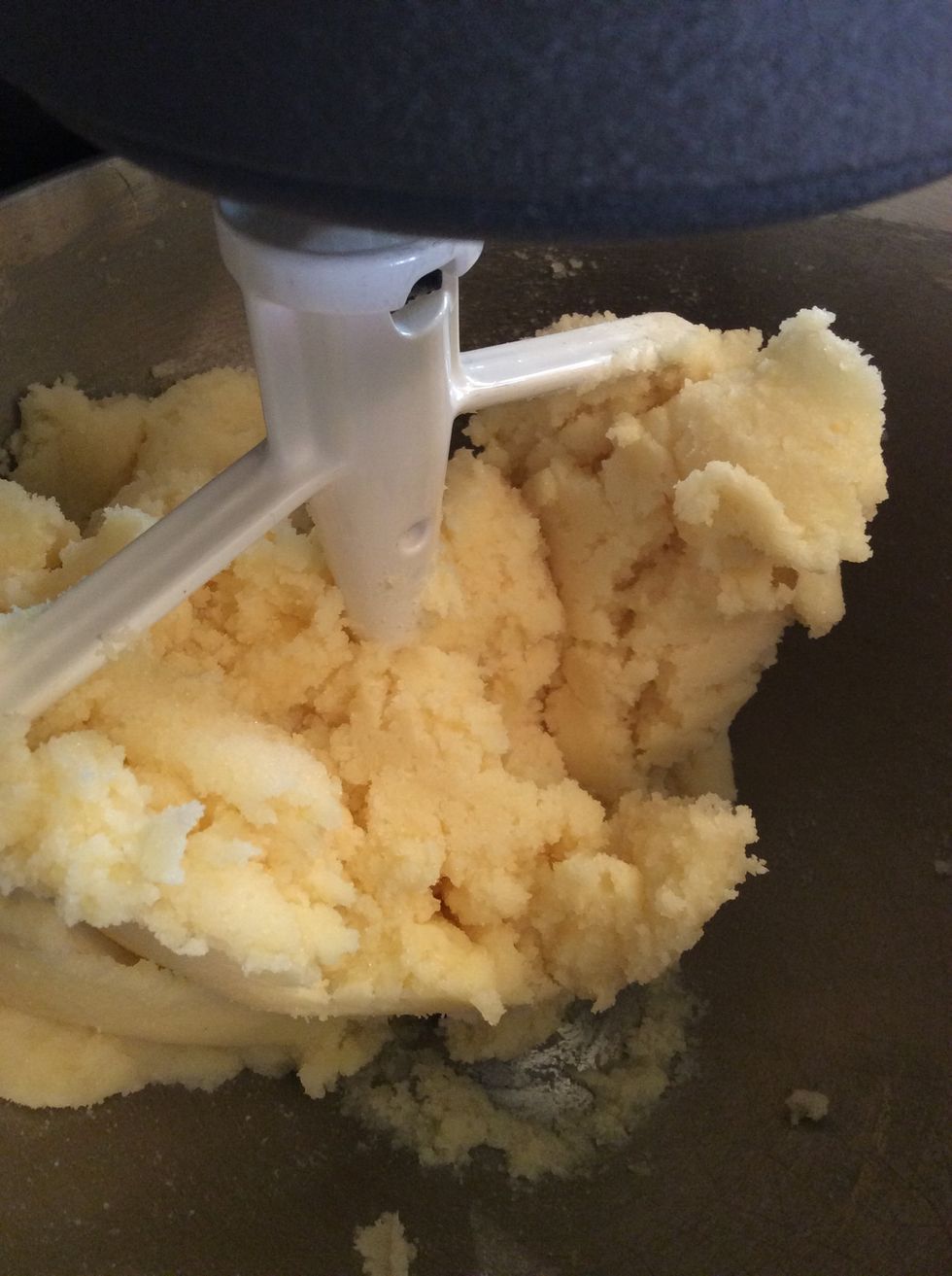 Blend together until creamy and resembles wet sand.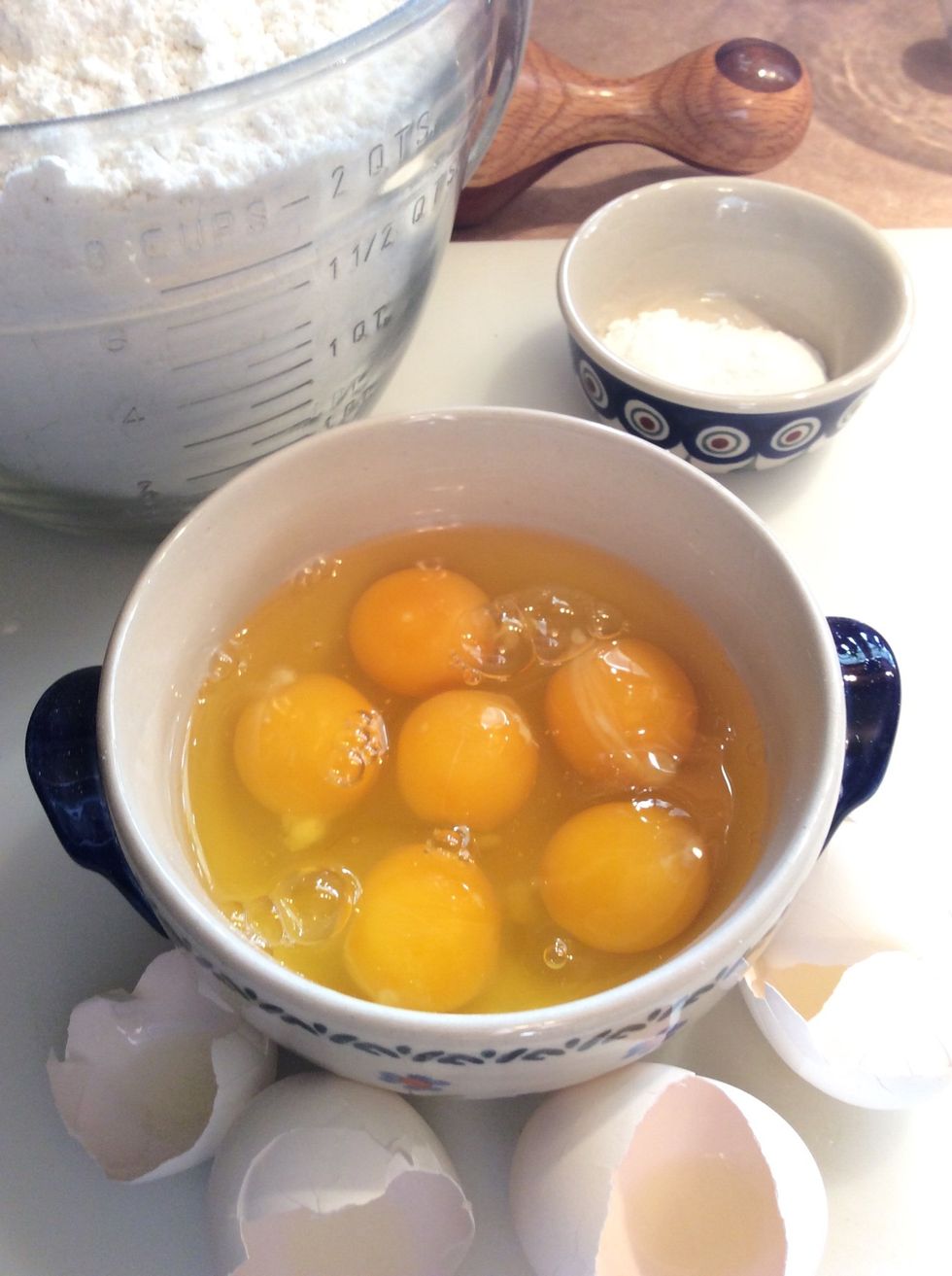 Remove eggs from shells.
Add eggs one at a time and blend thoroughly.
Butter, sugar and eggs will look very wet.
Add all flour except 1cup, reserve for later. Add baking soda and cream of tartar with the flour.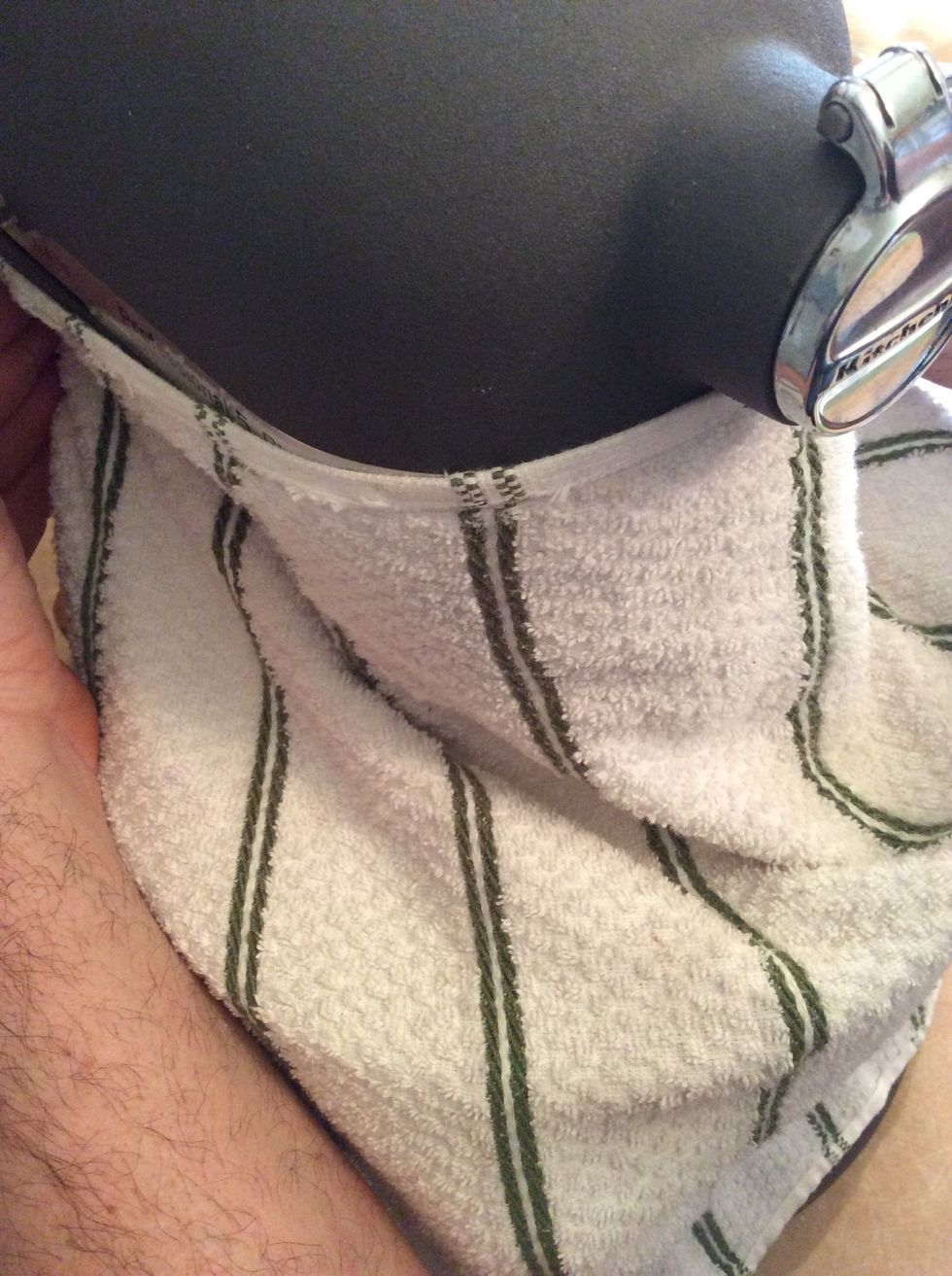 *NOTE This step can be done in this mixer or like when I was a child helping mom, I mixed this recipe by hand in a very large bowl. For this mixer I held a towel around the bowl to keep flour in bowl
Be careful when using the mixer with the towel around the bowl. The towel helps keep everything in the bowl.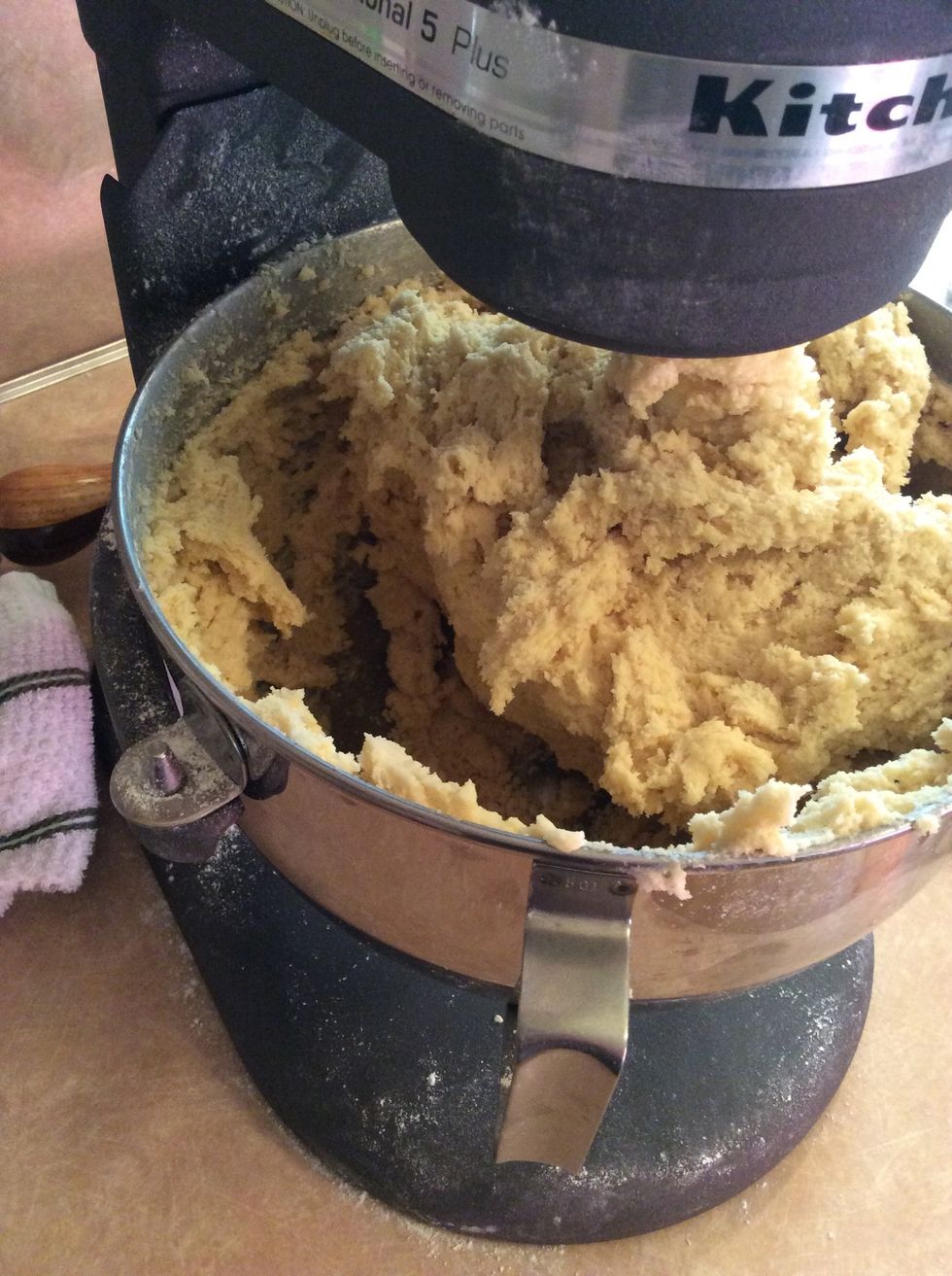 Even with the towel around the mixer, flour gets everywhere. This is where mixing the dough by hand really helps. Many times dough on the bottom of the bowl doesn't get thoroughly blended.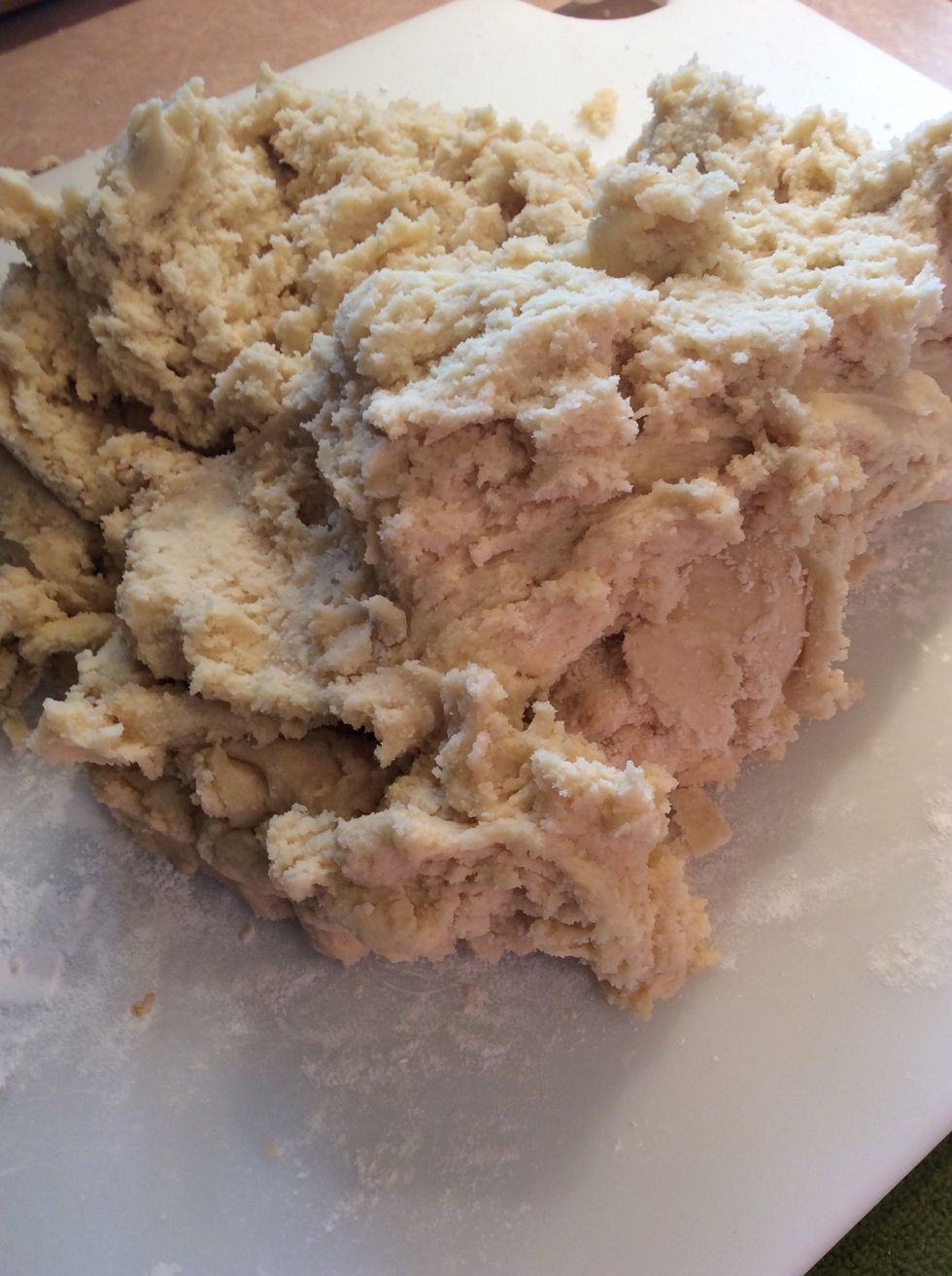 Using the reserved flour, sprinkle 1/2 the flour out on a work surface. Turn the dough out on to a floured work surface. Add remaining flour. Kneed together lightly until flour is worked in.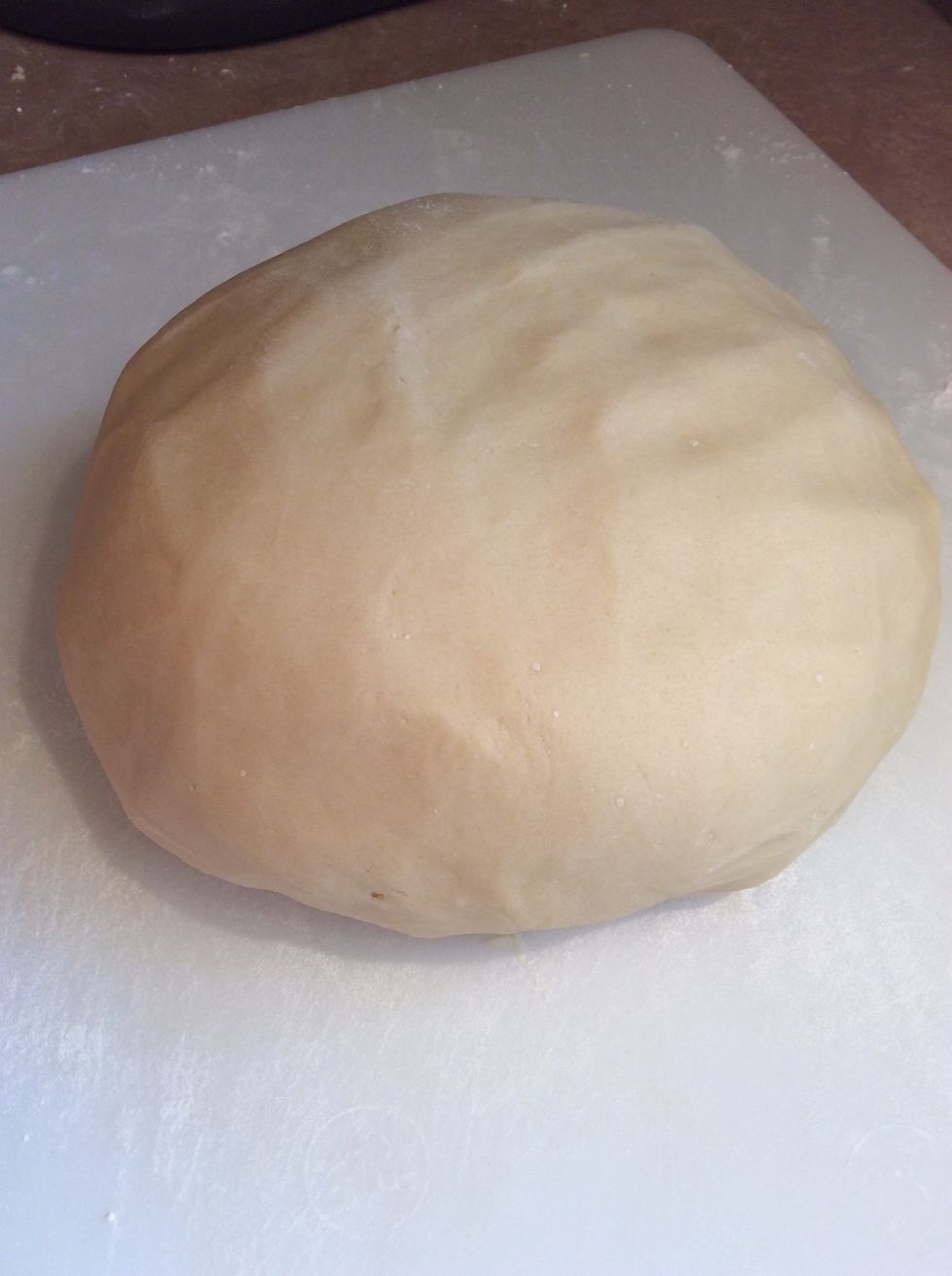 Flour has been worked in lightly.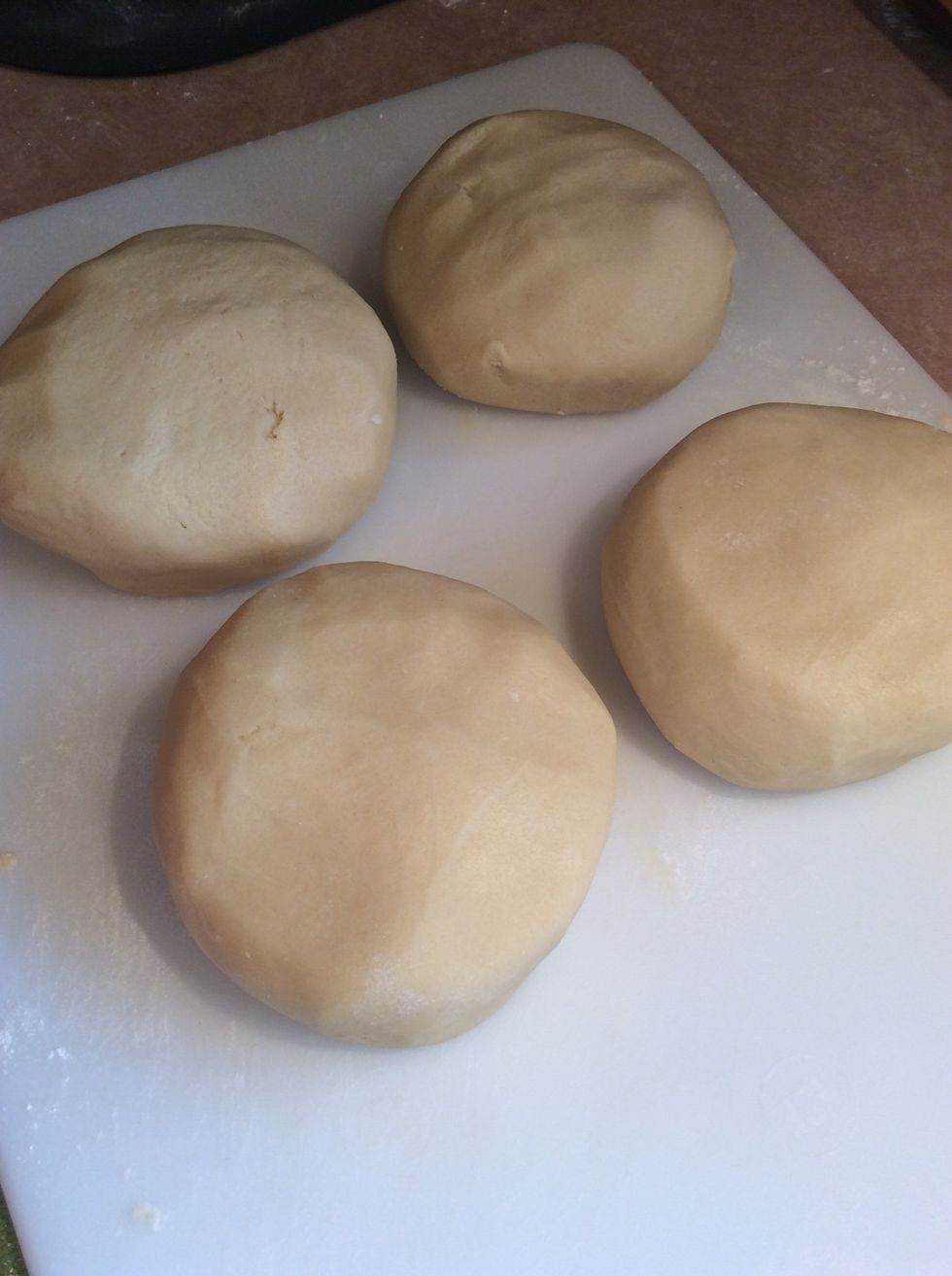 Divide dough into 4 equal parts.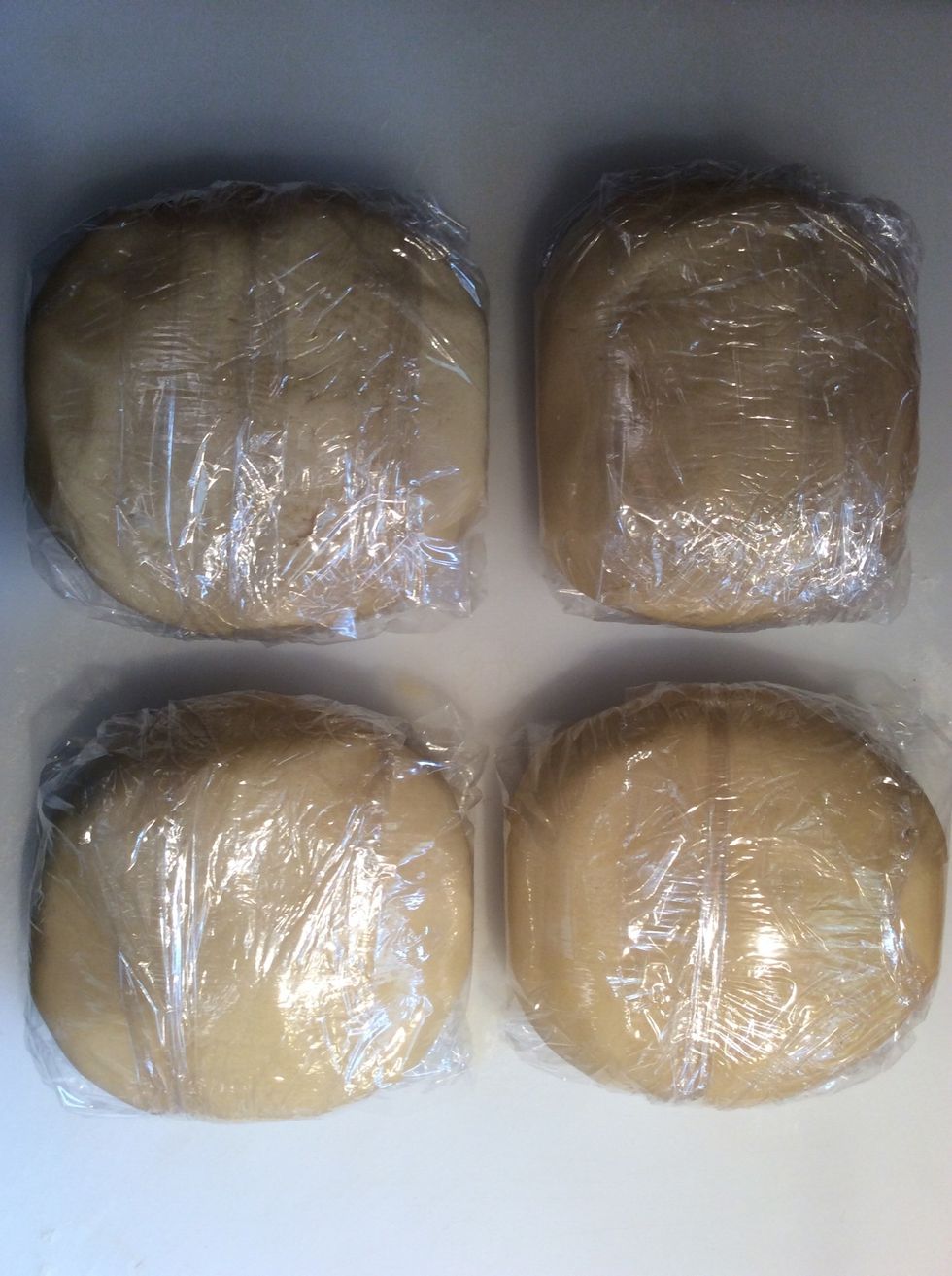 Wrap in plastic film. Refrigerate for several hours or overnight.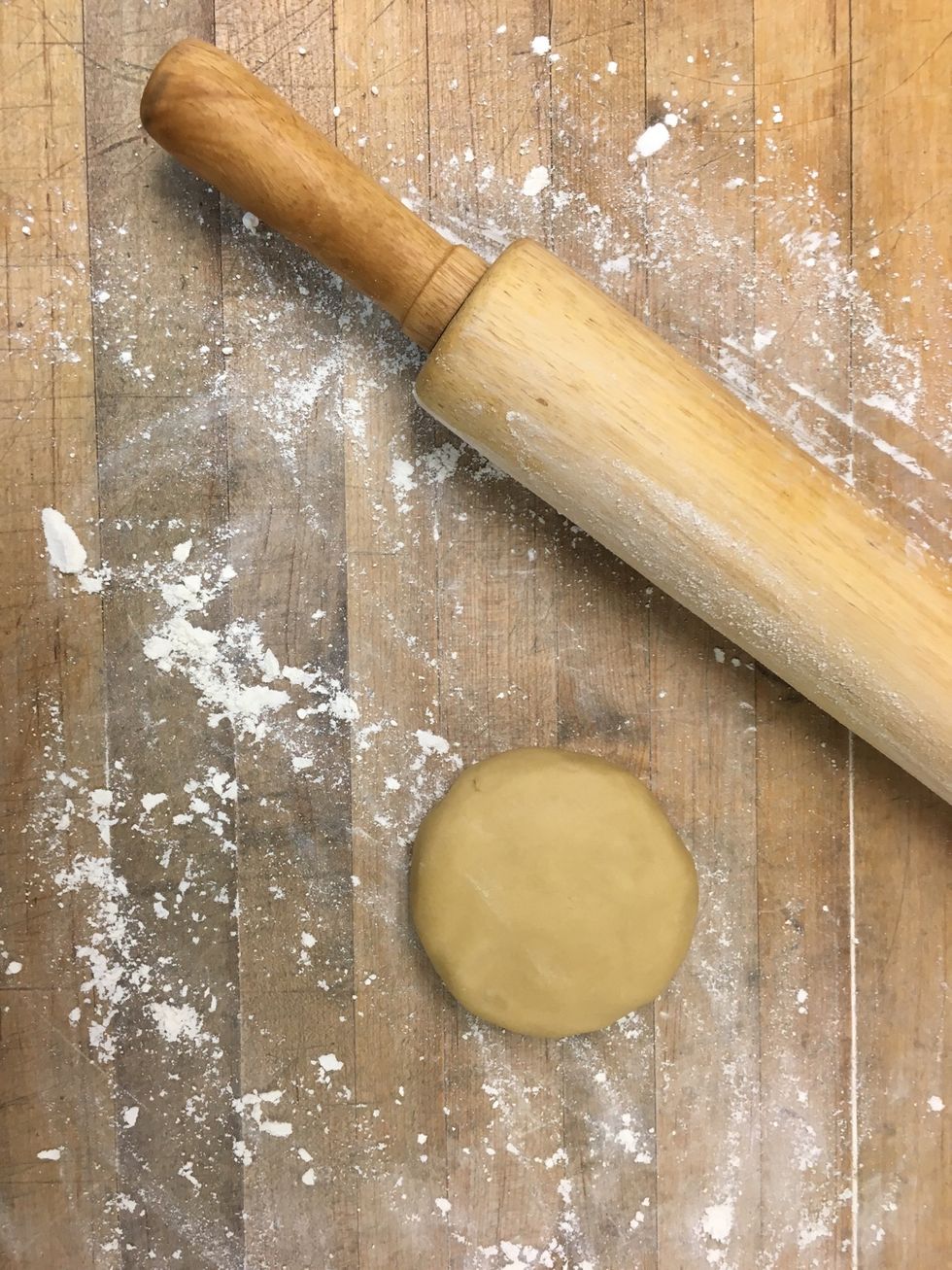 Bring dough out of refrigeration when ready to make cookies. Turn cookie dough out onto a clean floured work surface.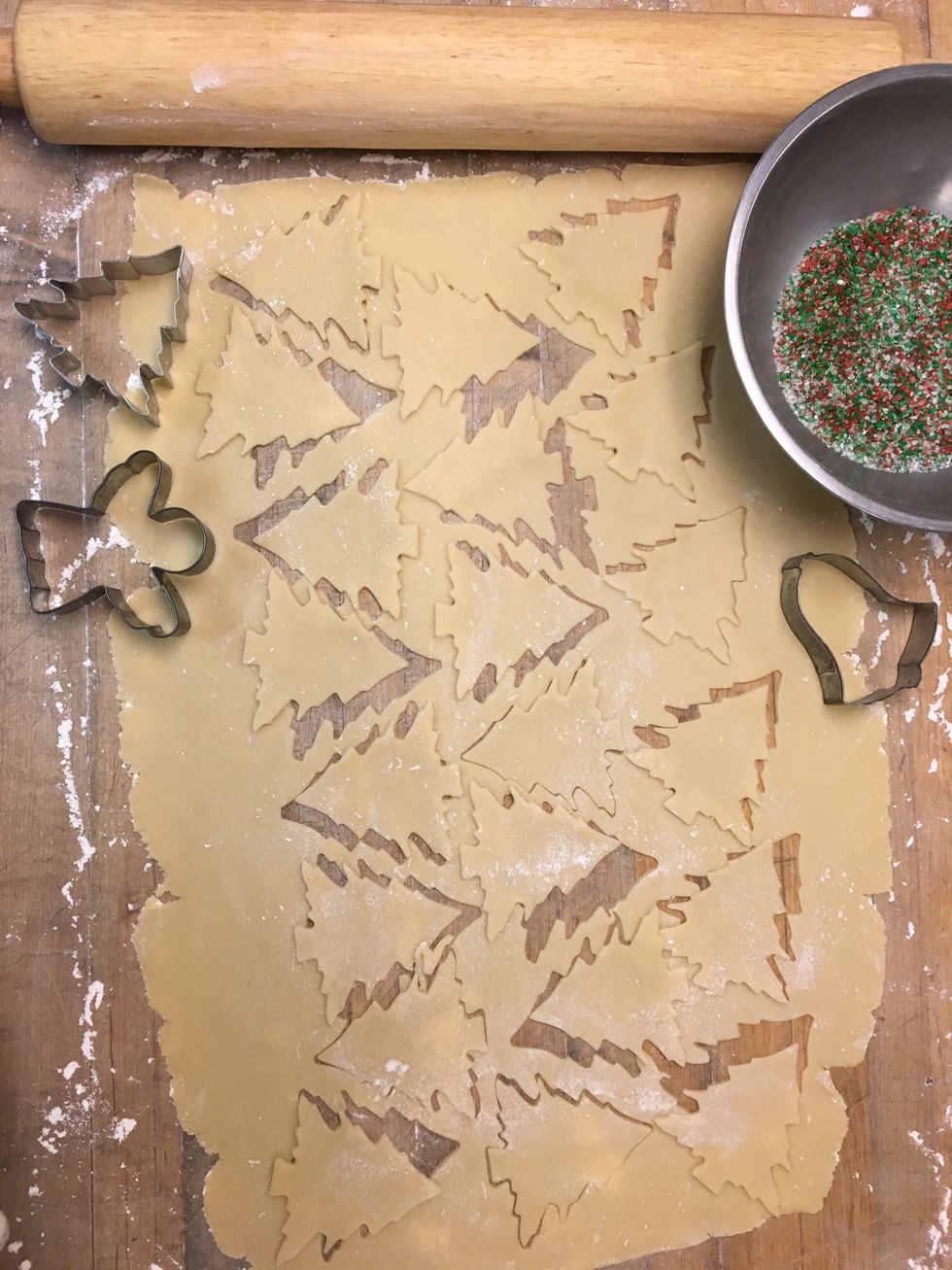 Using a well floured rolling pin, roll back and forth in repetitive motions until desired thickness. Flour may be added between rolling to prevent the dough from sticking to the table or rolling pin.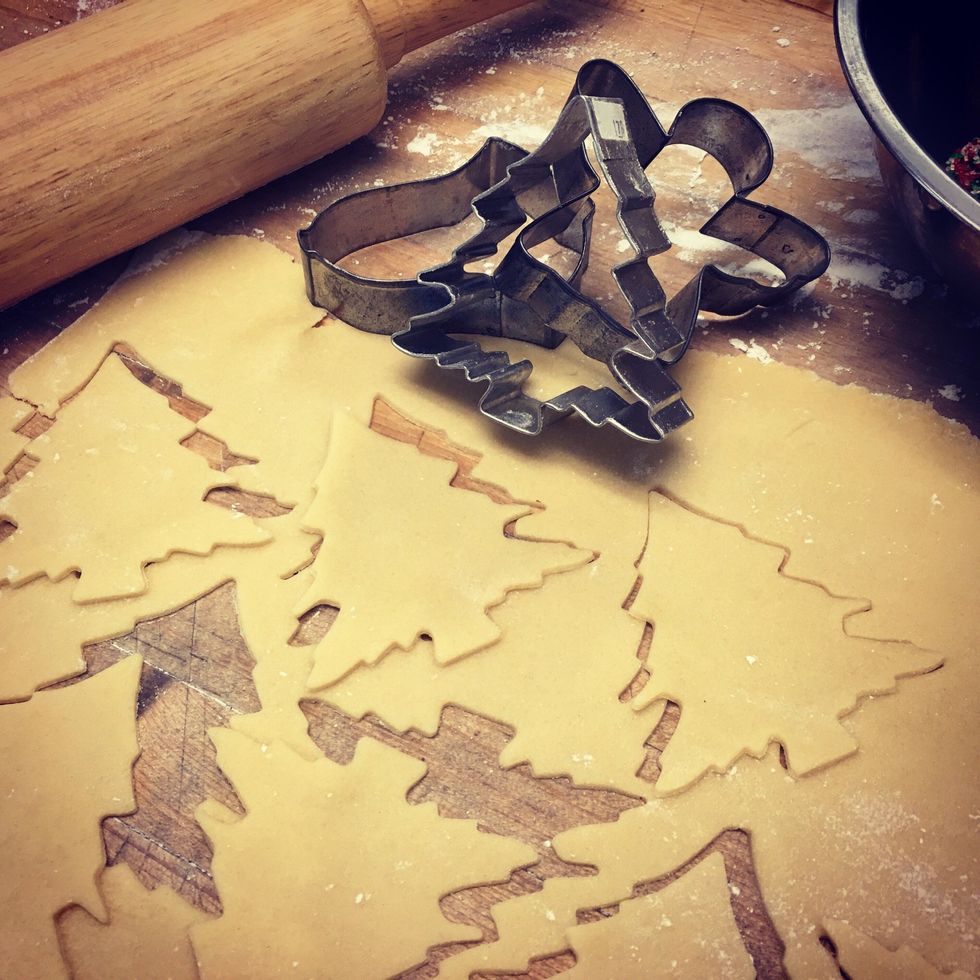 Cookie dough should be rolled as thin as possible; 1/8 inch thick or less. I use traditional cookie cutters for our Christmas cut out cookies; trees, angels, presents, bells etc.
When baking at work, I use parchment lined sheet pans. At home a use regular plain baking cookie sheets.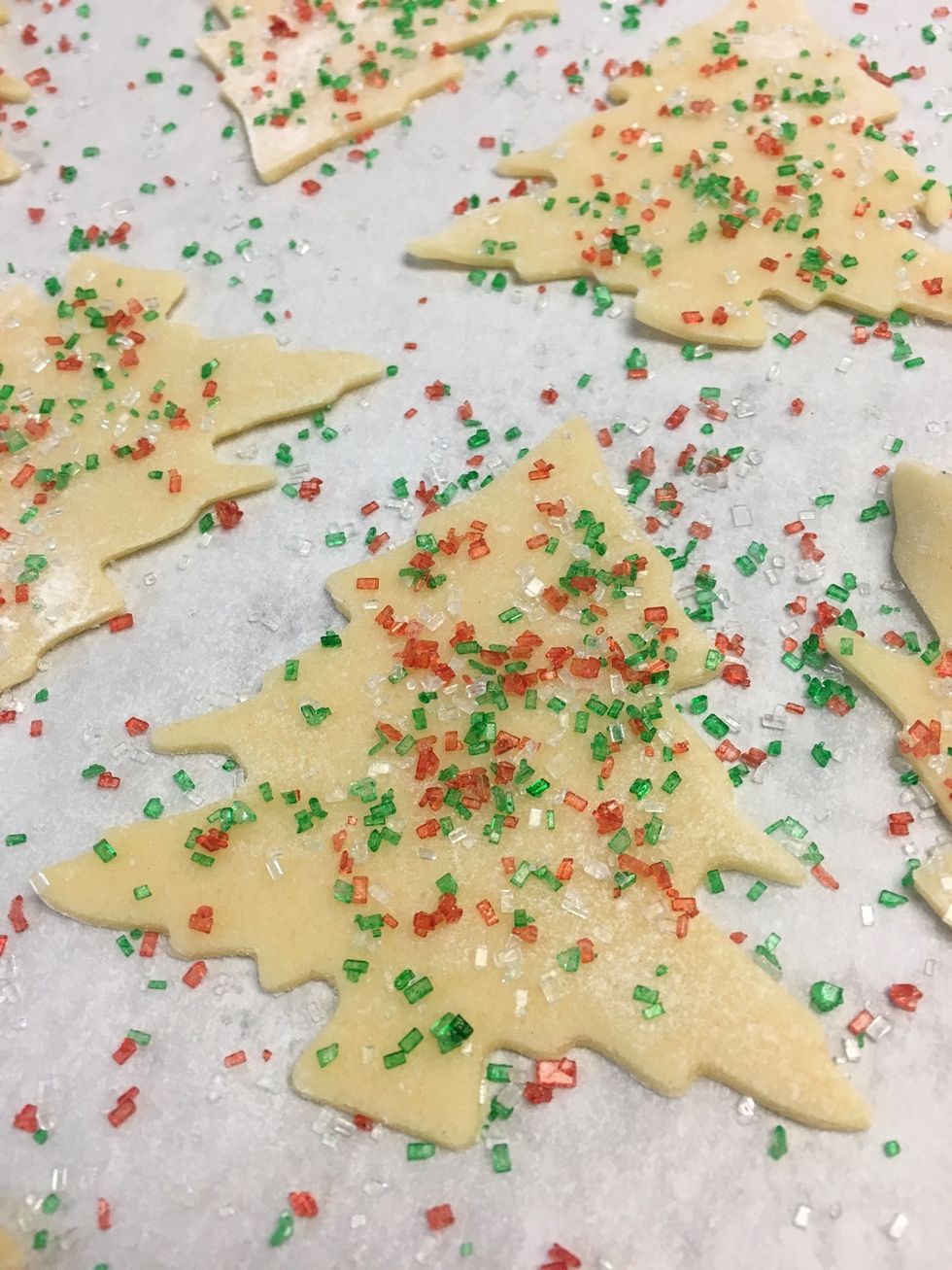 Cookies are placed on baking sheets and garnished with traditional colored crystal sugars.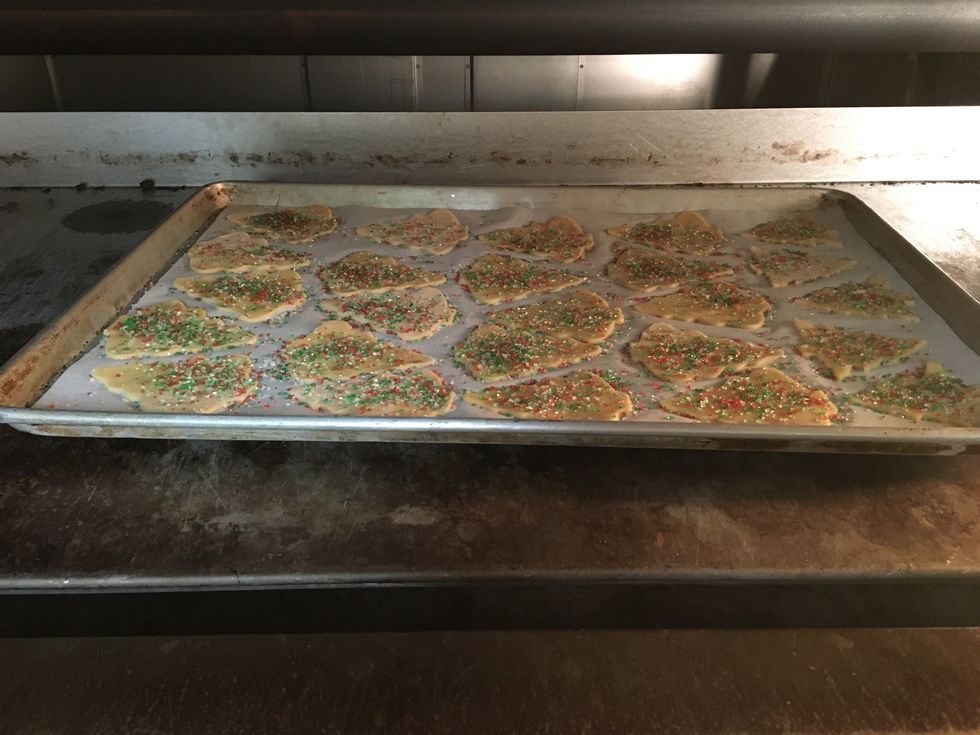 Place cookie sheet in the center of a preheated oven, 350 degrees f. 10-12 minutes.
Golden brown! Yummy! This our families' favorite cookie of all time.
One of our family Christmas traditions involve making these cookies. We get together in early December and make these cookies. There are so many cookies that we share with the entire family.
Cookies and milk for Santa!
I'm so glad that I can share our family cookie recipe with your family. I hope that you enjoy them as much as we do. Merry Christmas! 🎄 Enjoy! ❤️
1.0lb Unsalted butter
4.0c Granulated sugar
1.0tsp Pure vanilla extract
6.0 Eggs
9.0 All purpose flour
1.0tsp Baking soda
1.0tsp Cream of tartar
Colored sugar for decorating
Yield: approx 10-12 doz
Joseph Feiertag
A career pastry chef. My favorite dessert is creme brûlée. I love making anything with chocolate, blueberries, maple syrup or anything flavored with bourbon!
Northeast, Pennsylvania USA