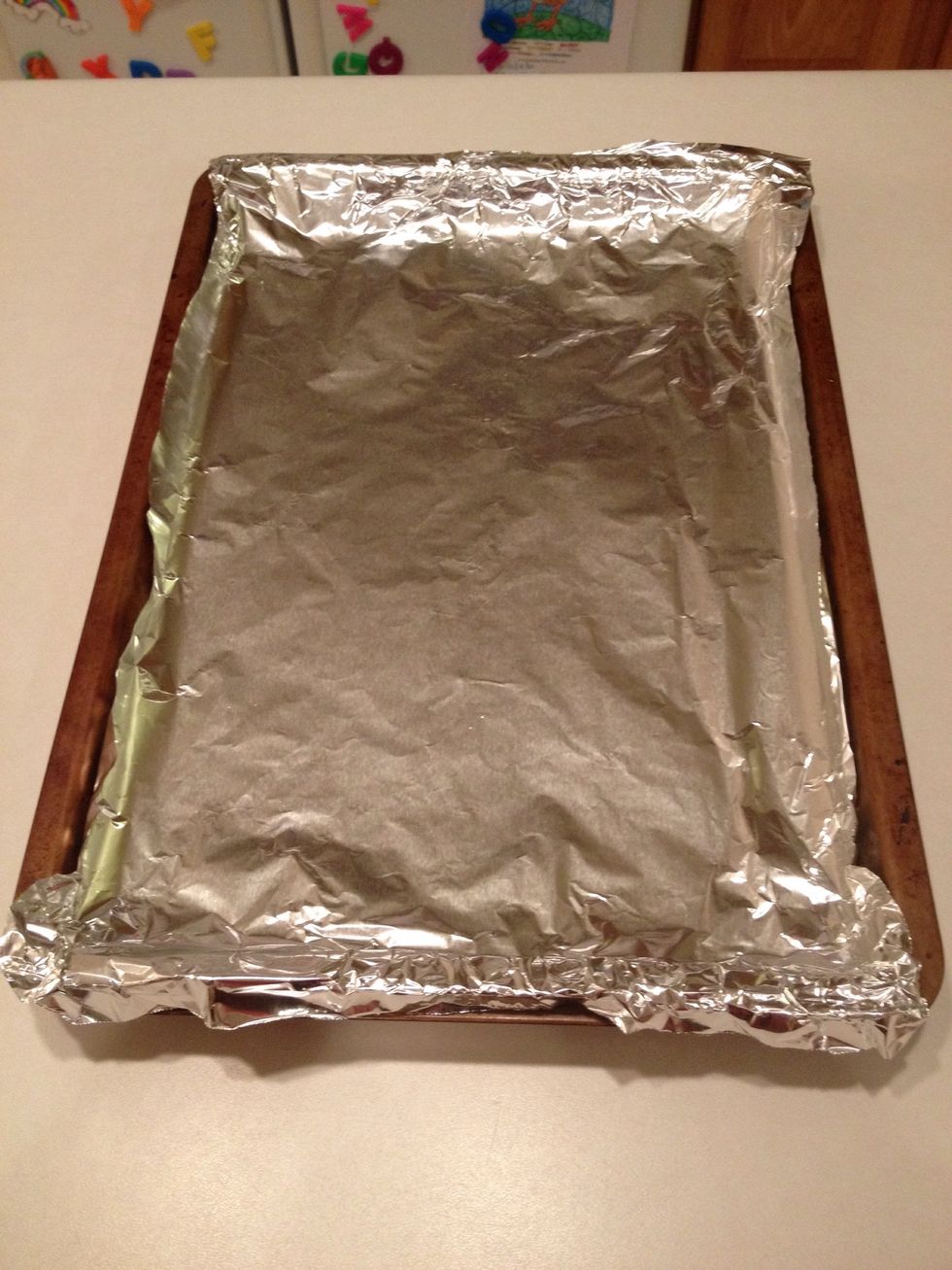 Cover a baking pan with aluminum foil. Make sure your pan has raised edges.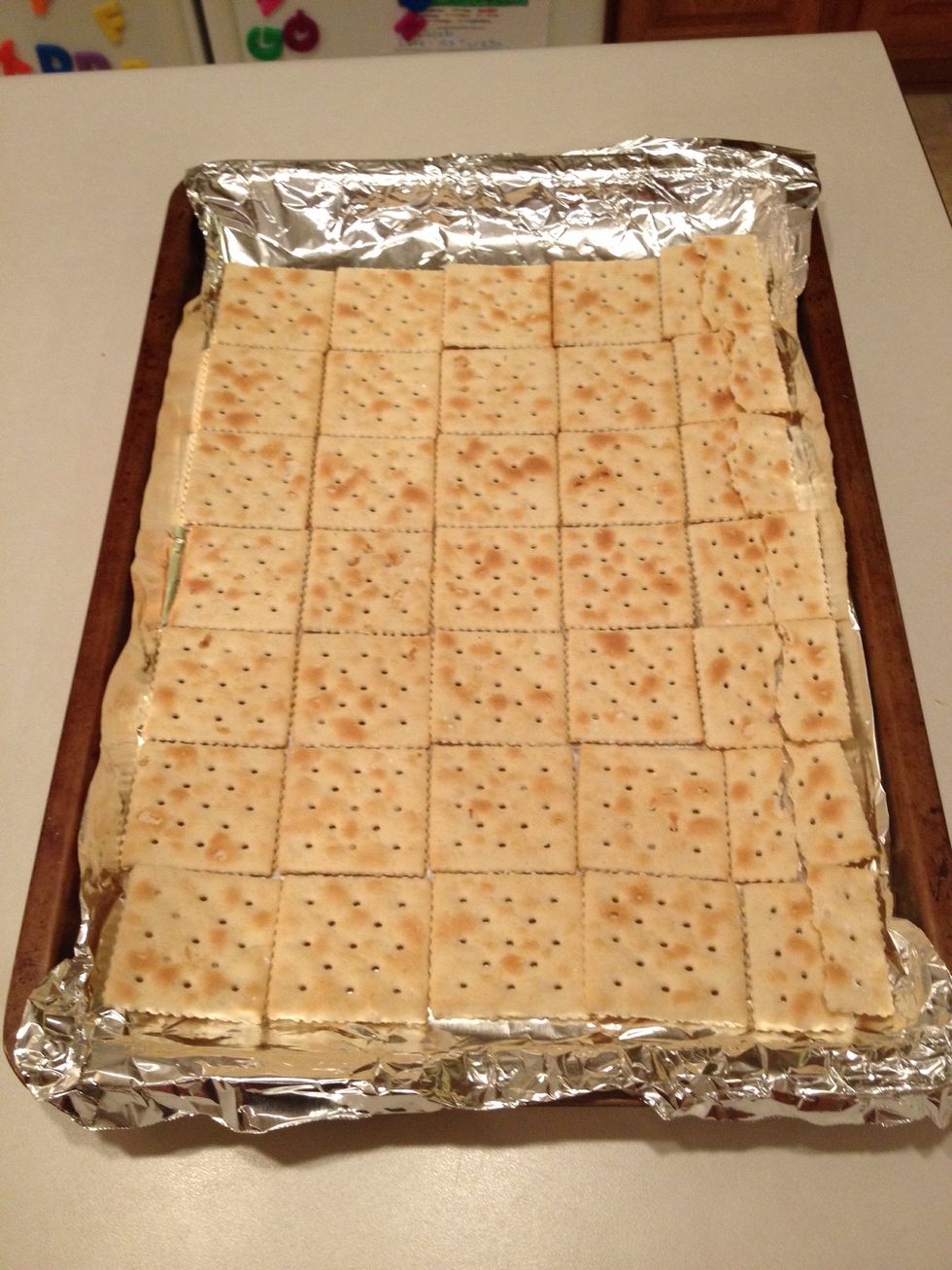 Lay out saltine crackers across the foil. Use cracker pieces to fill in edges if necessary.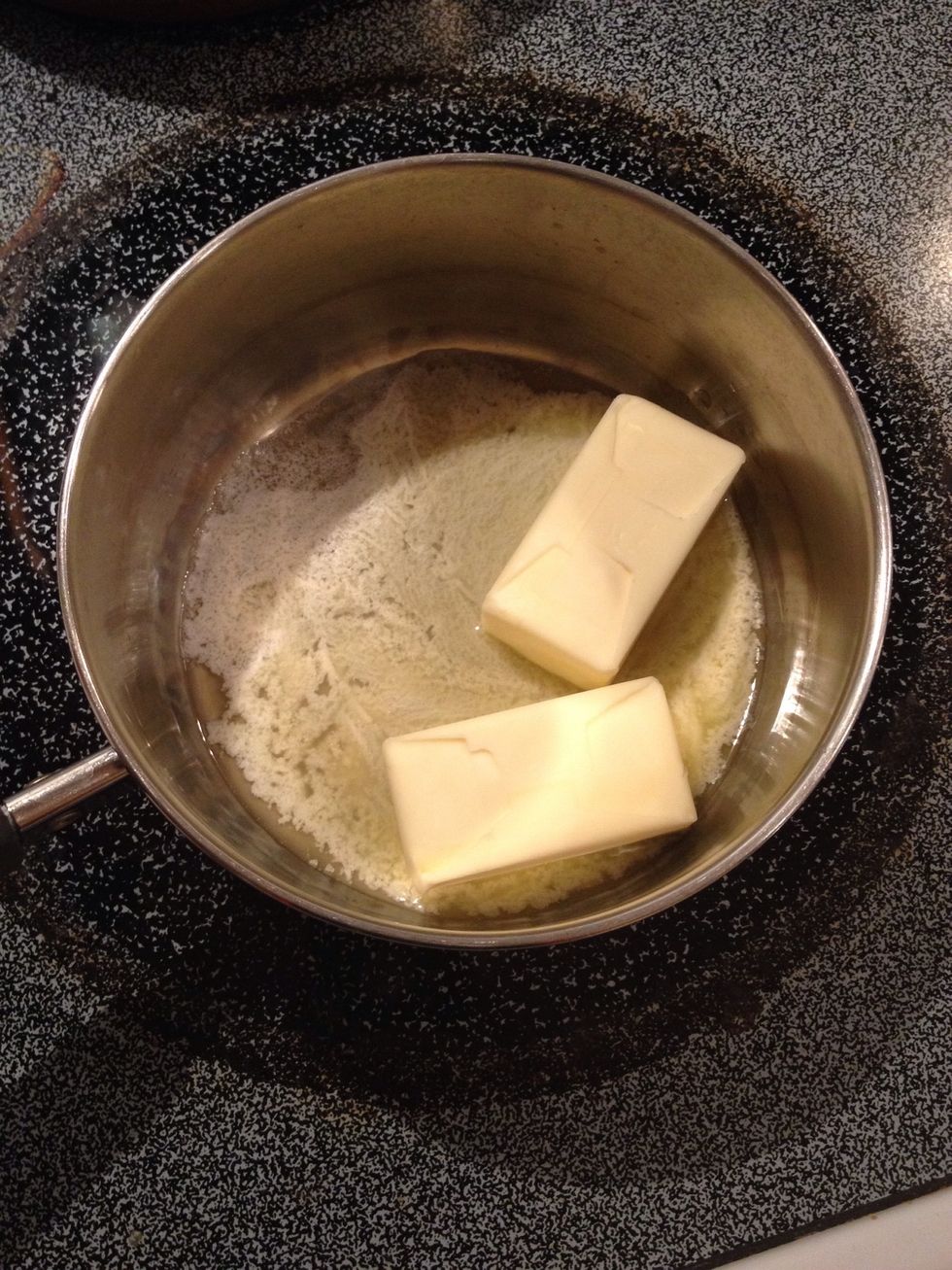 Melt butter in a saucepan. DO NOT USE MARGARINE! It must be butter or the recipe will not work correctly.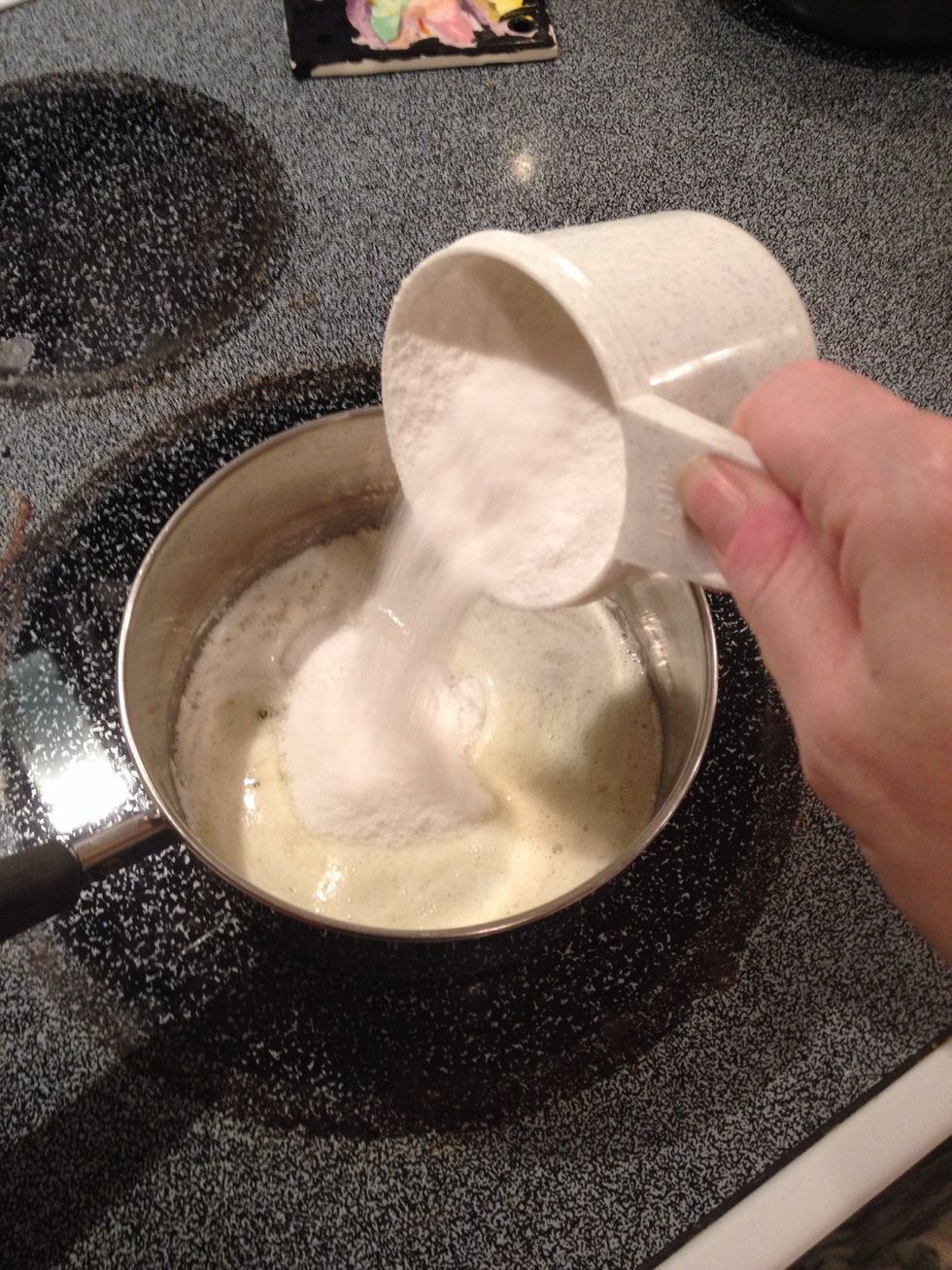 Add sugar. Stir for 3 minutes over a low boil.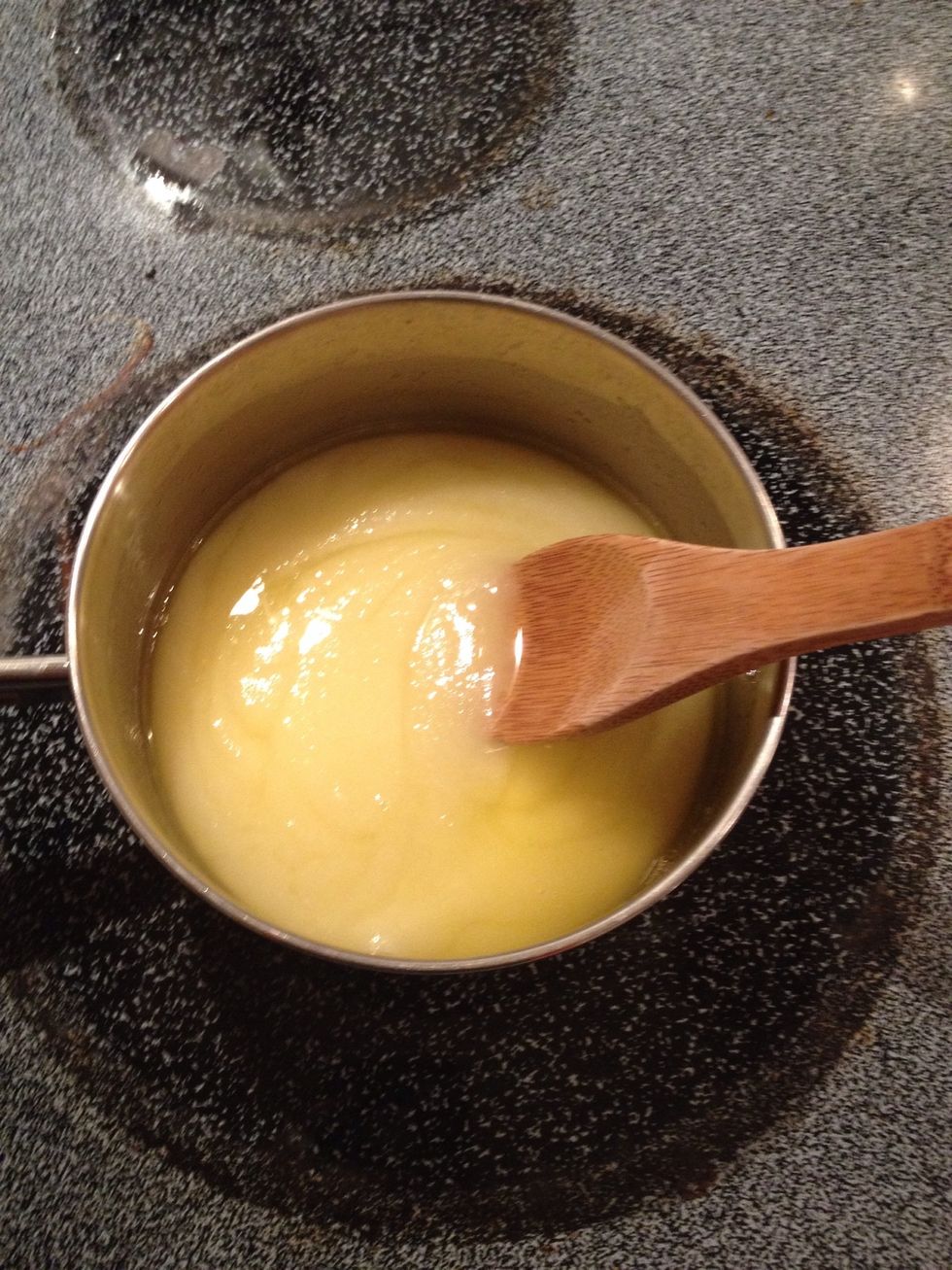 Stir constantly as mixture thickens.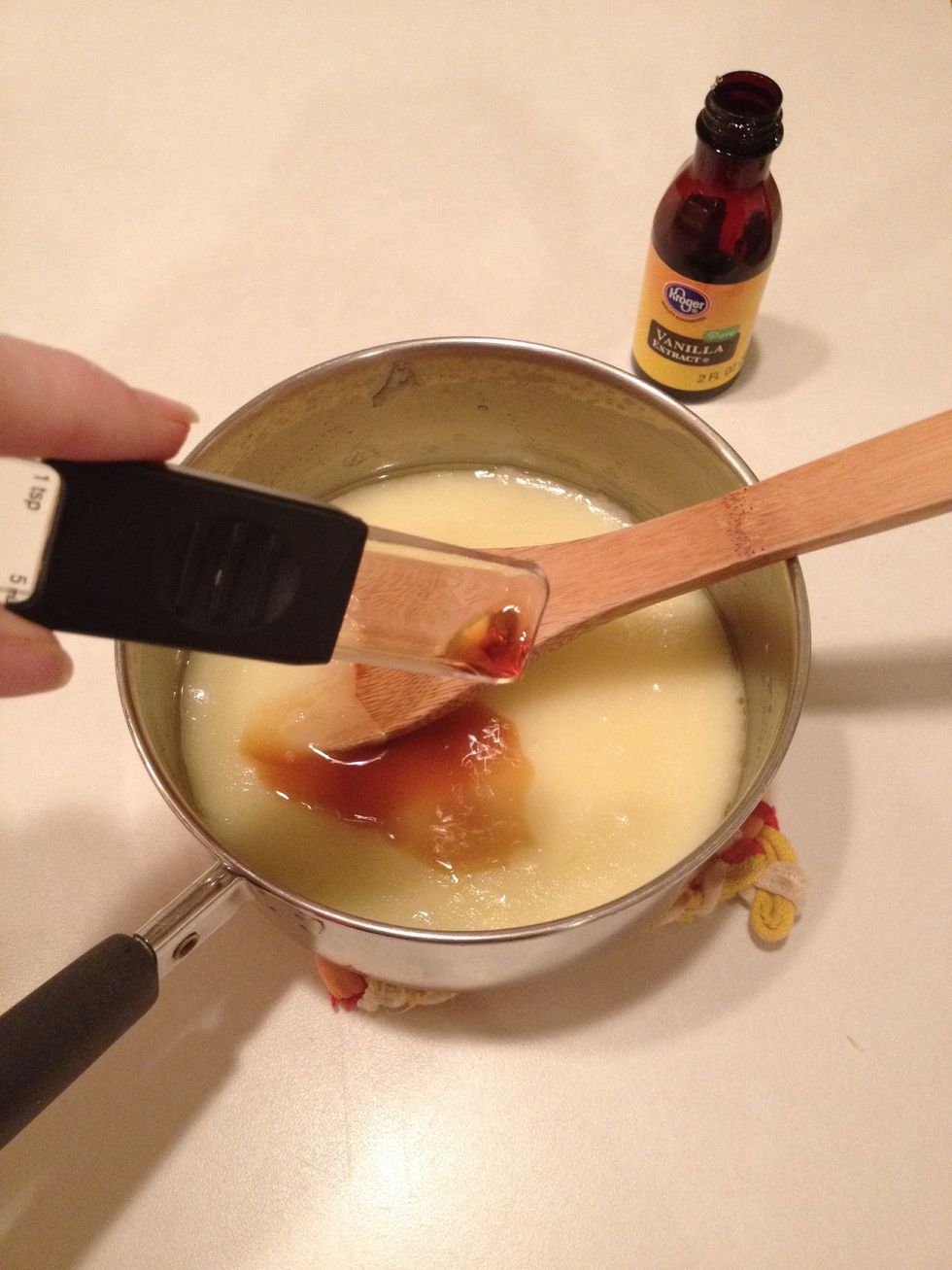 Remove from heat. Add vanilla.
Stir well.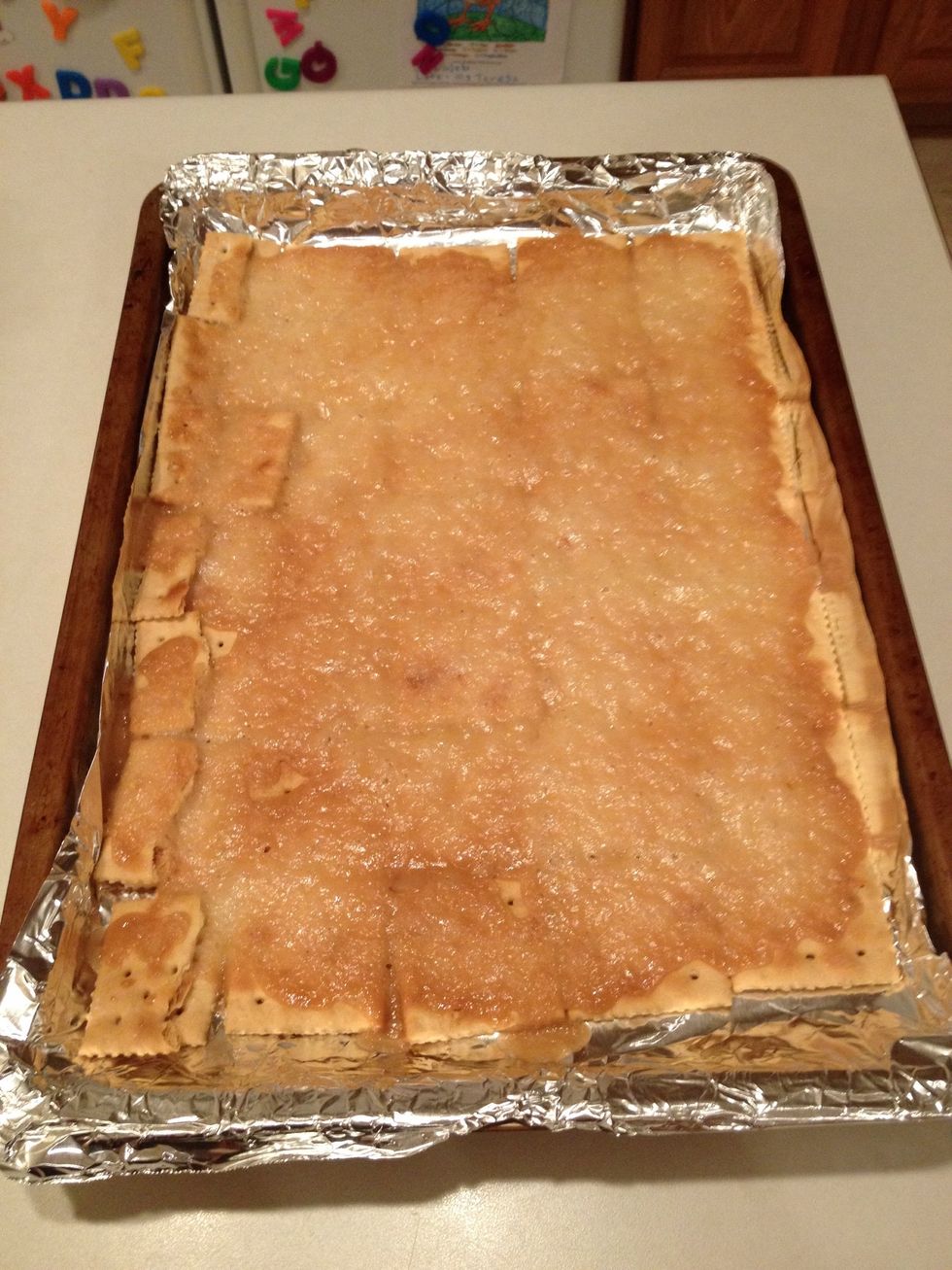 Pour mixture evenly over crackers.
Open your bag of chocolate chips.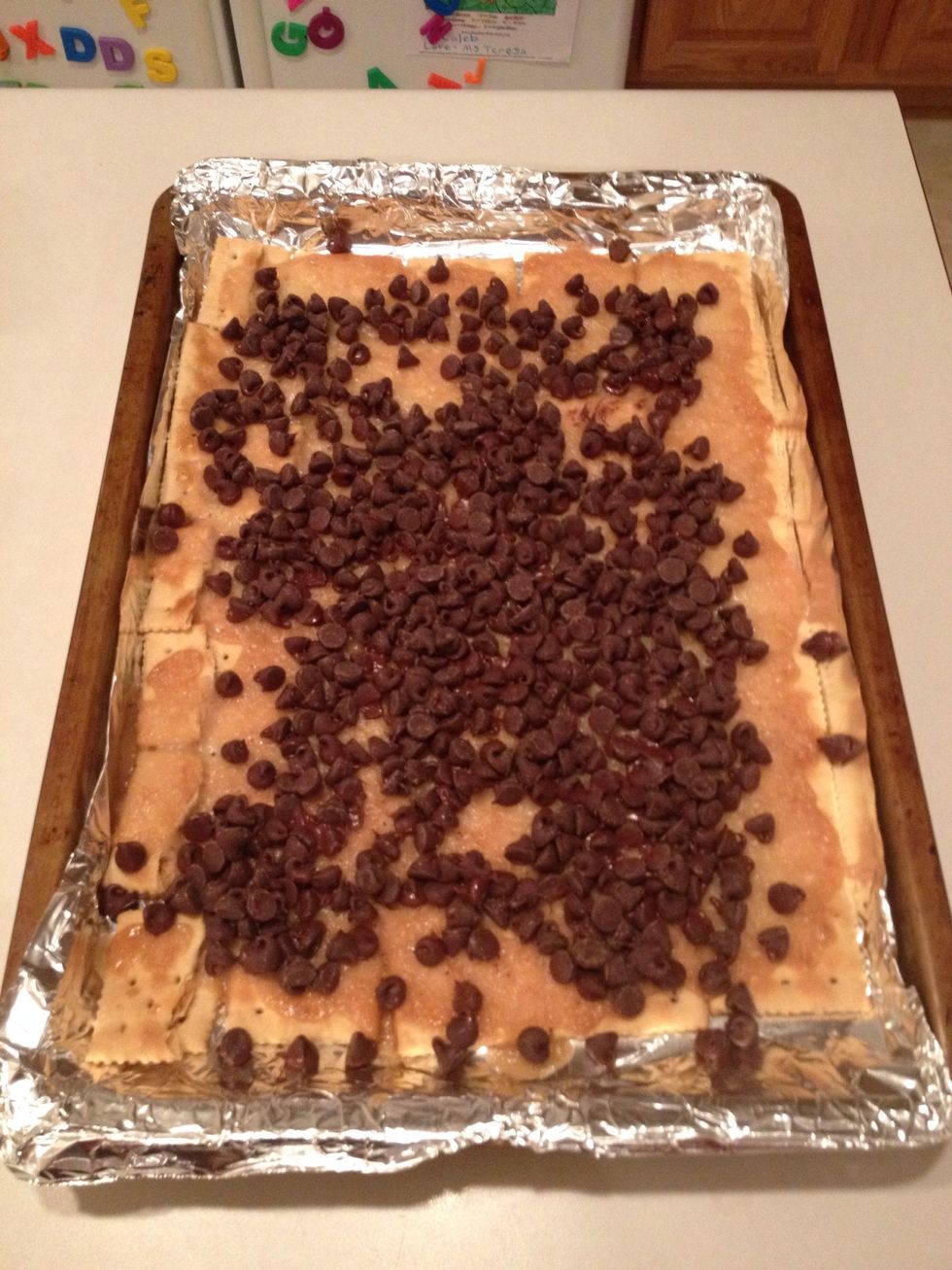 Sprinkle chocolate chips over mixture. Yes - the entire bag!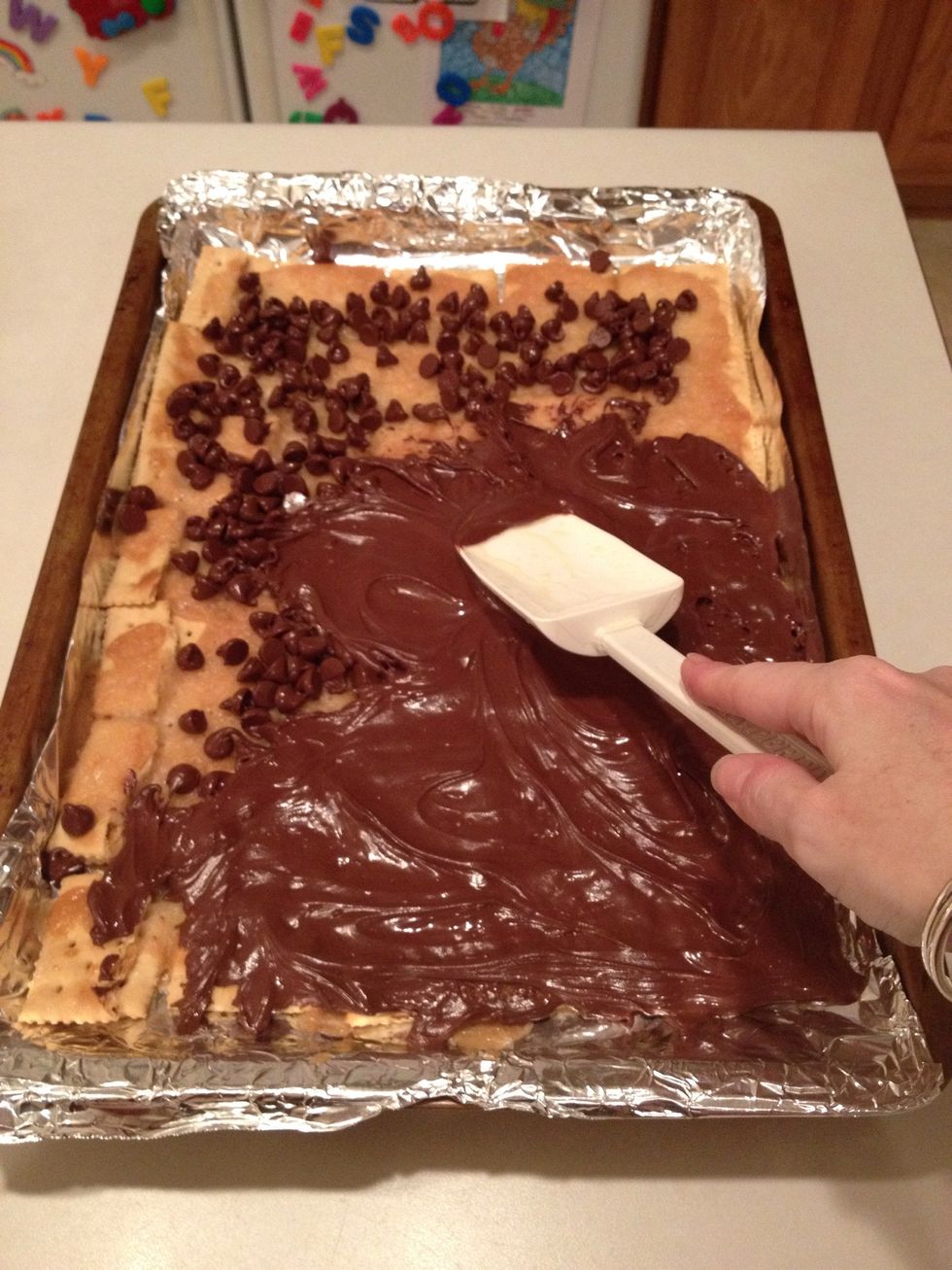 Wait a few minutes for the warm mixture to start melting the chocolate chips. Spread evenly with a spatula coated with cooking spray.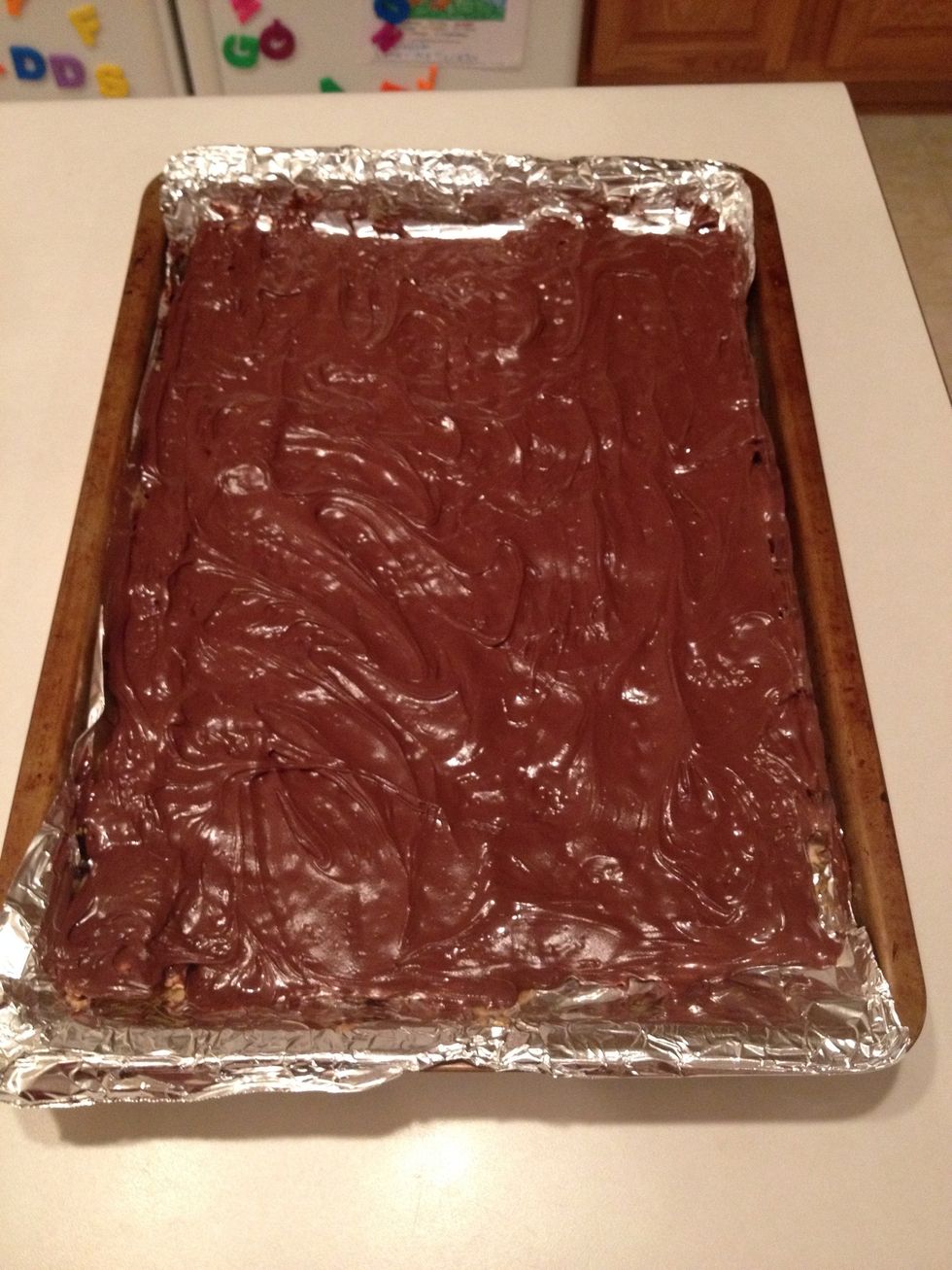 It will look like this when done.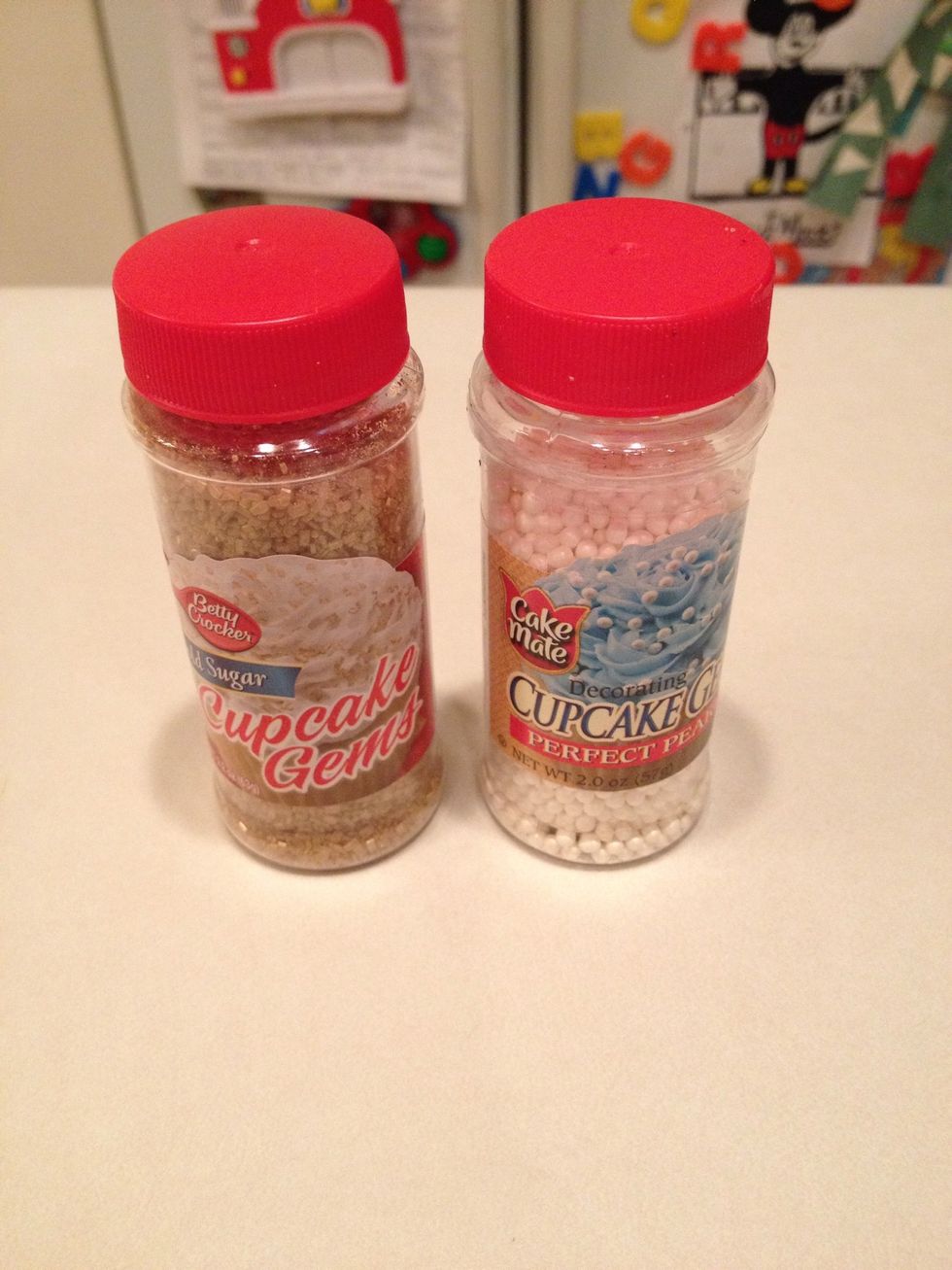 Grab your toppings! For half of my batch I used these fancy sprinkles.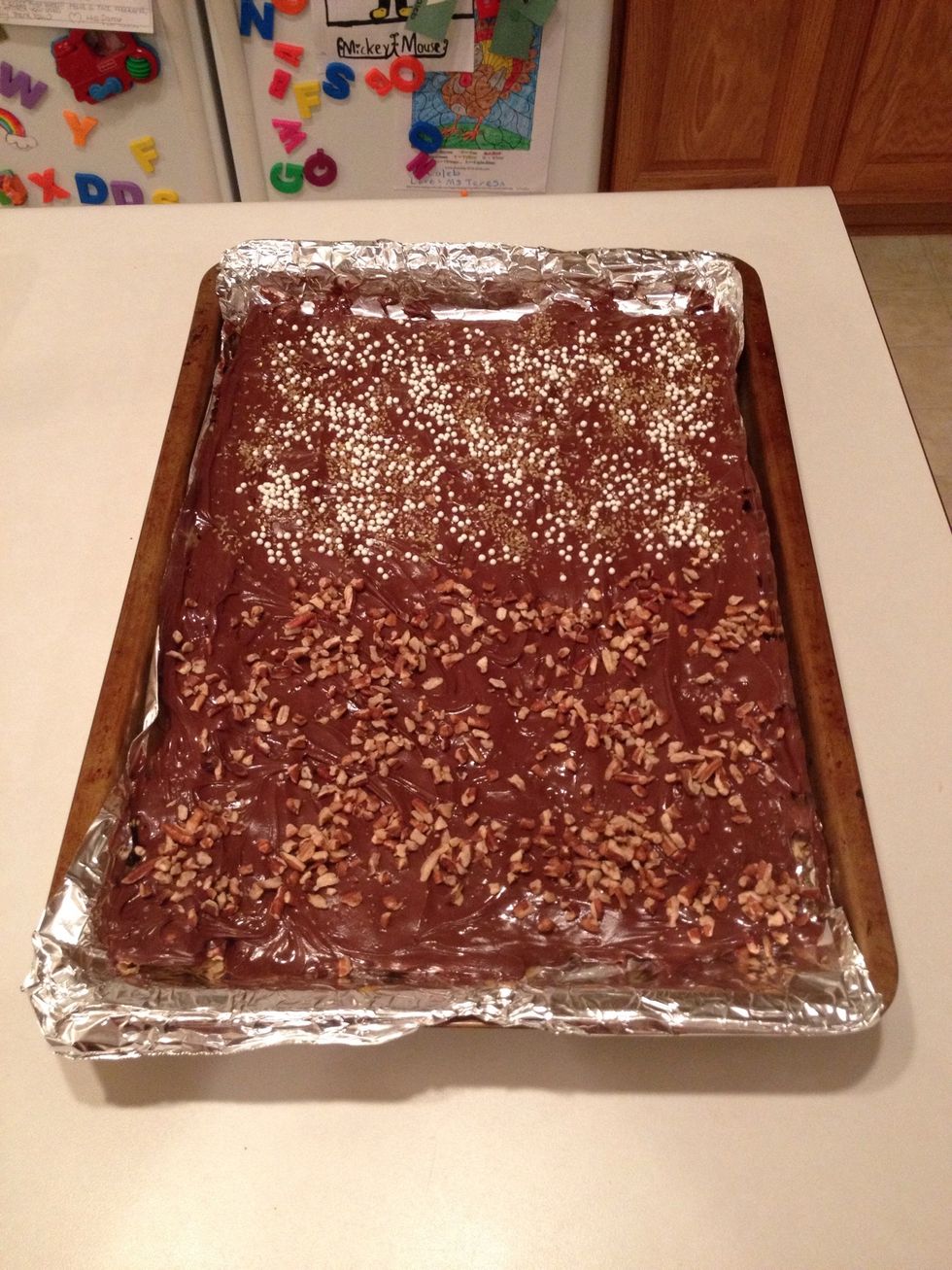 For the other half I used pecan chips. No matter what you decide to use, sprinkle your topping evenly over the chocolate. Place in the refrigerator until chocolate hardens.
Remove from refrigerator and gently lift from pan.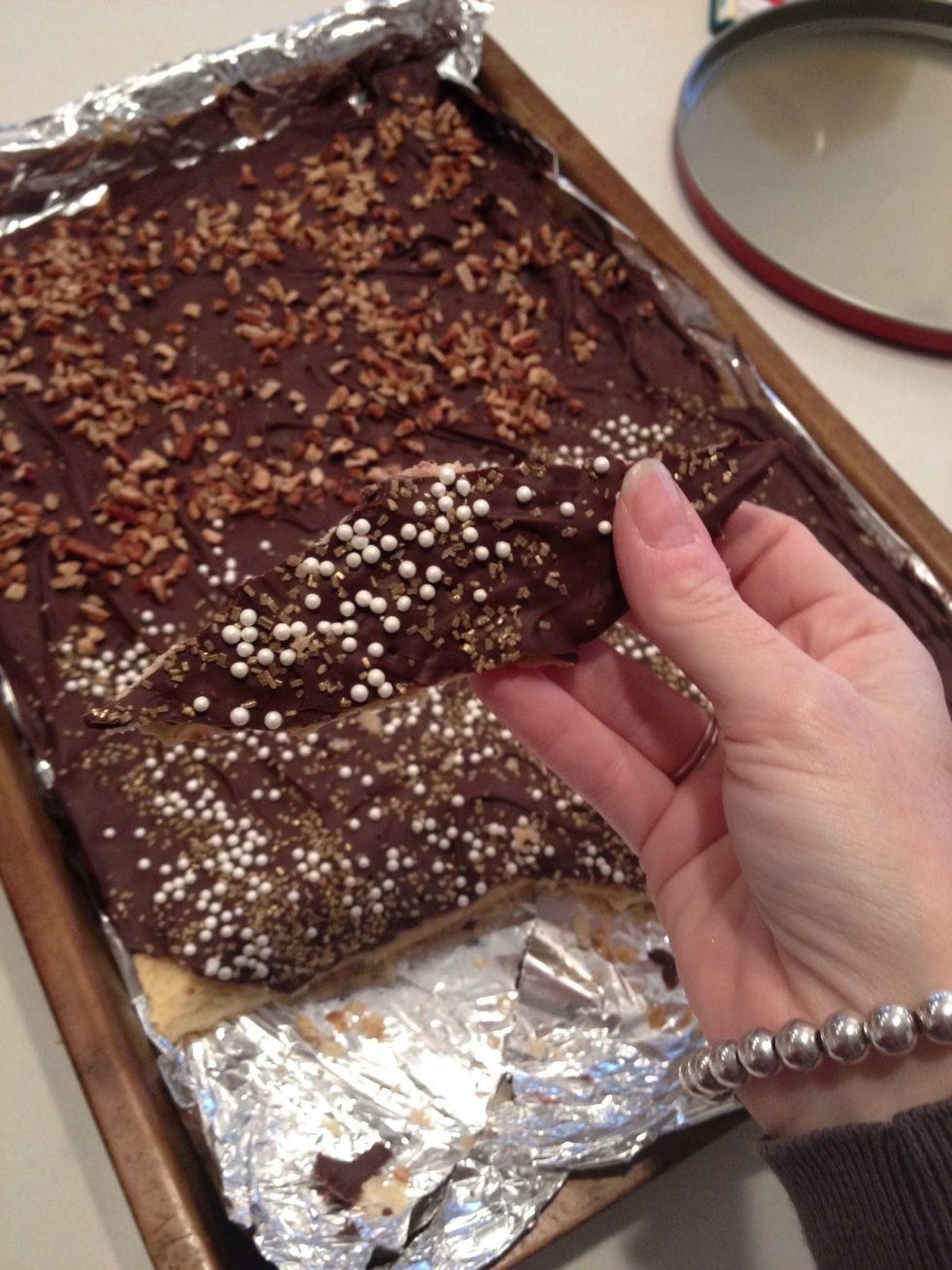 Break into small pieces.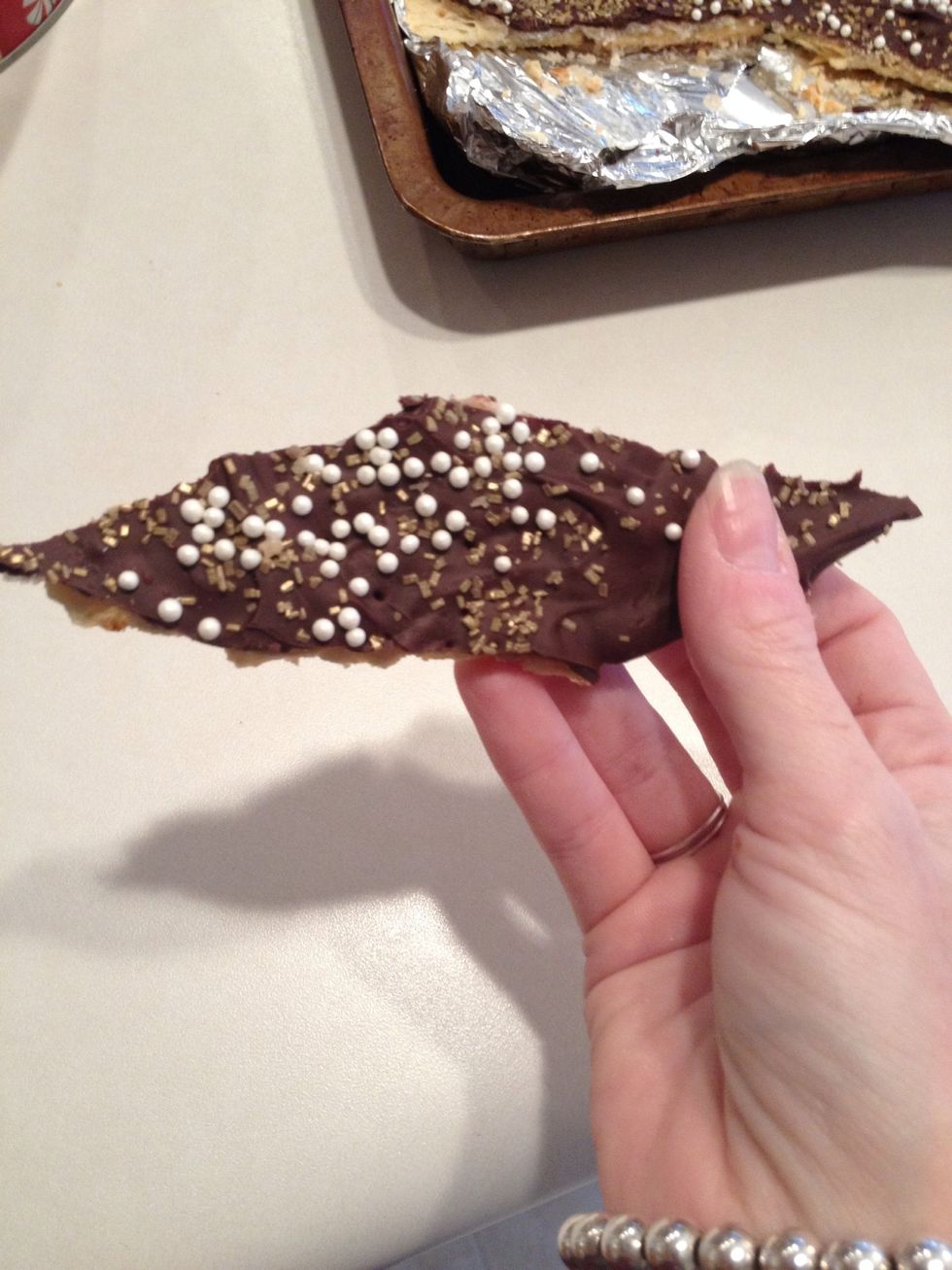 Like this.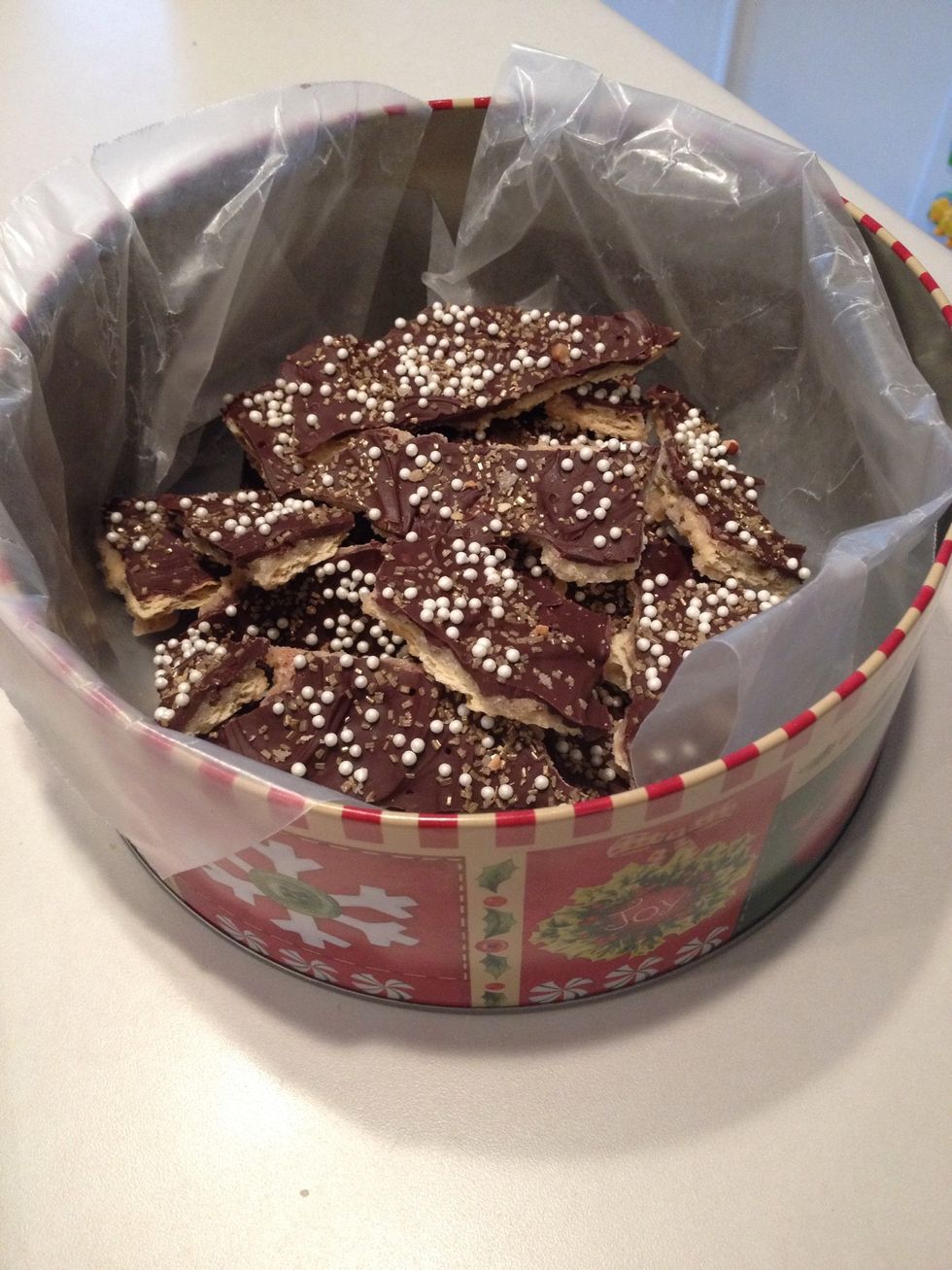 Place crack (get it? Crack...er!) in a bowl or container.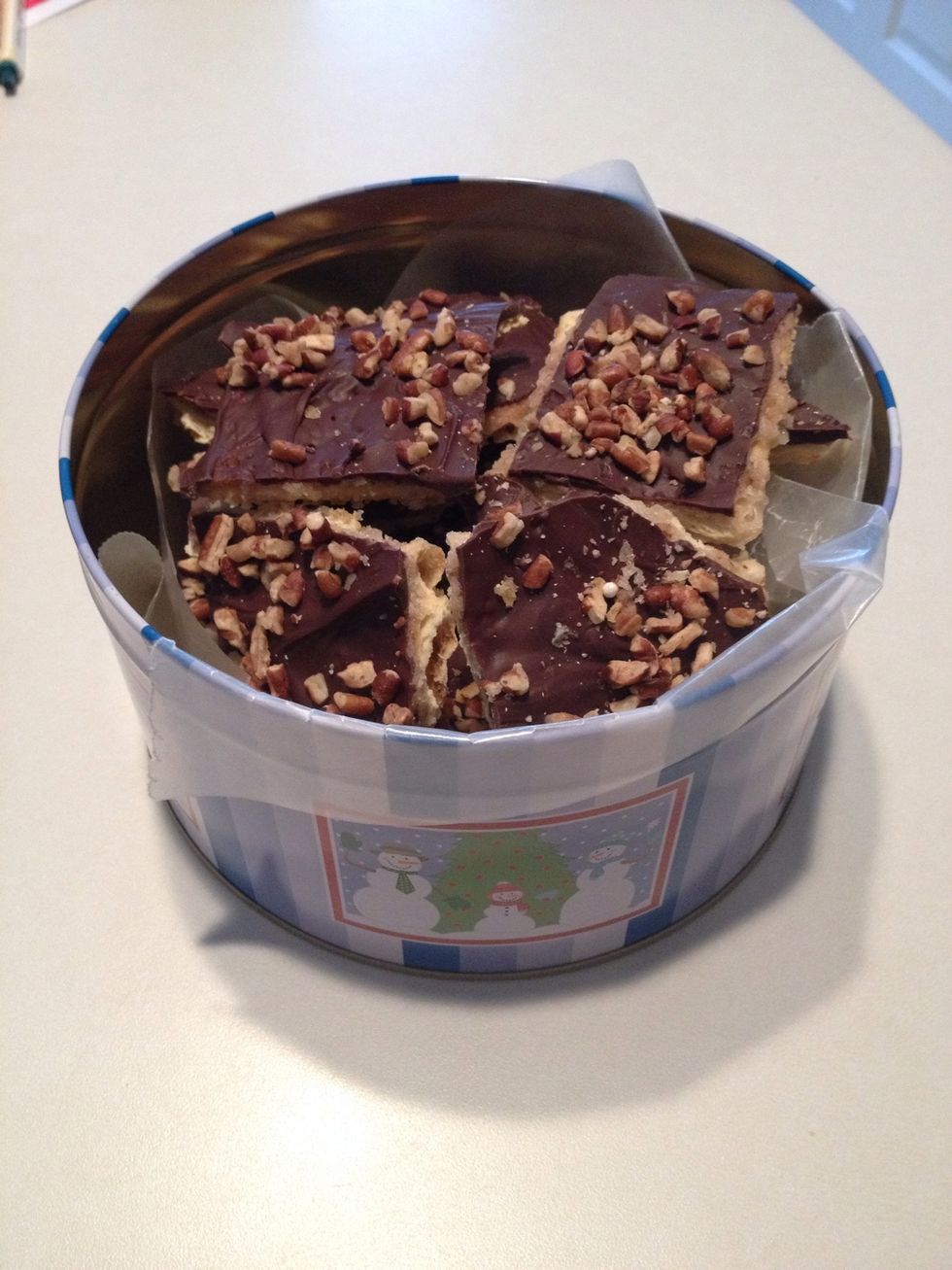 This is my pecan batch.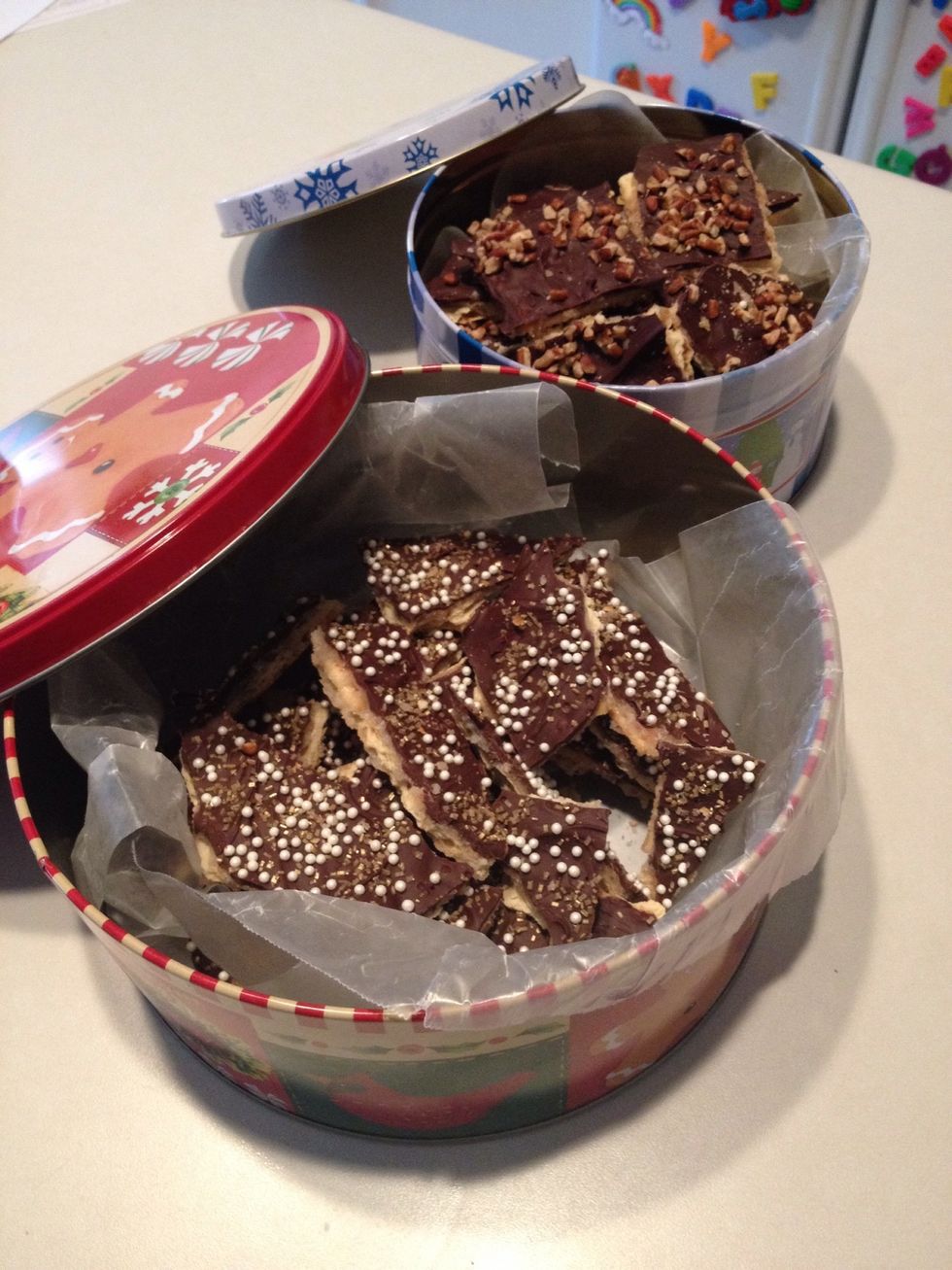 Serve and enjoy!
1.0 Sleeve of saltine crackers (approx 25-35)
1.0c Butter (do NOT use margarine!)
1.0c White sugar
1.0c Regular sized package semi-sweet chocolate chips
Pecan chips or decorative sprinkles
1.0tsp Vanilla
Cooking spray