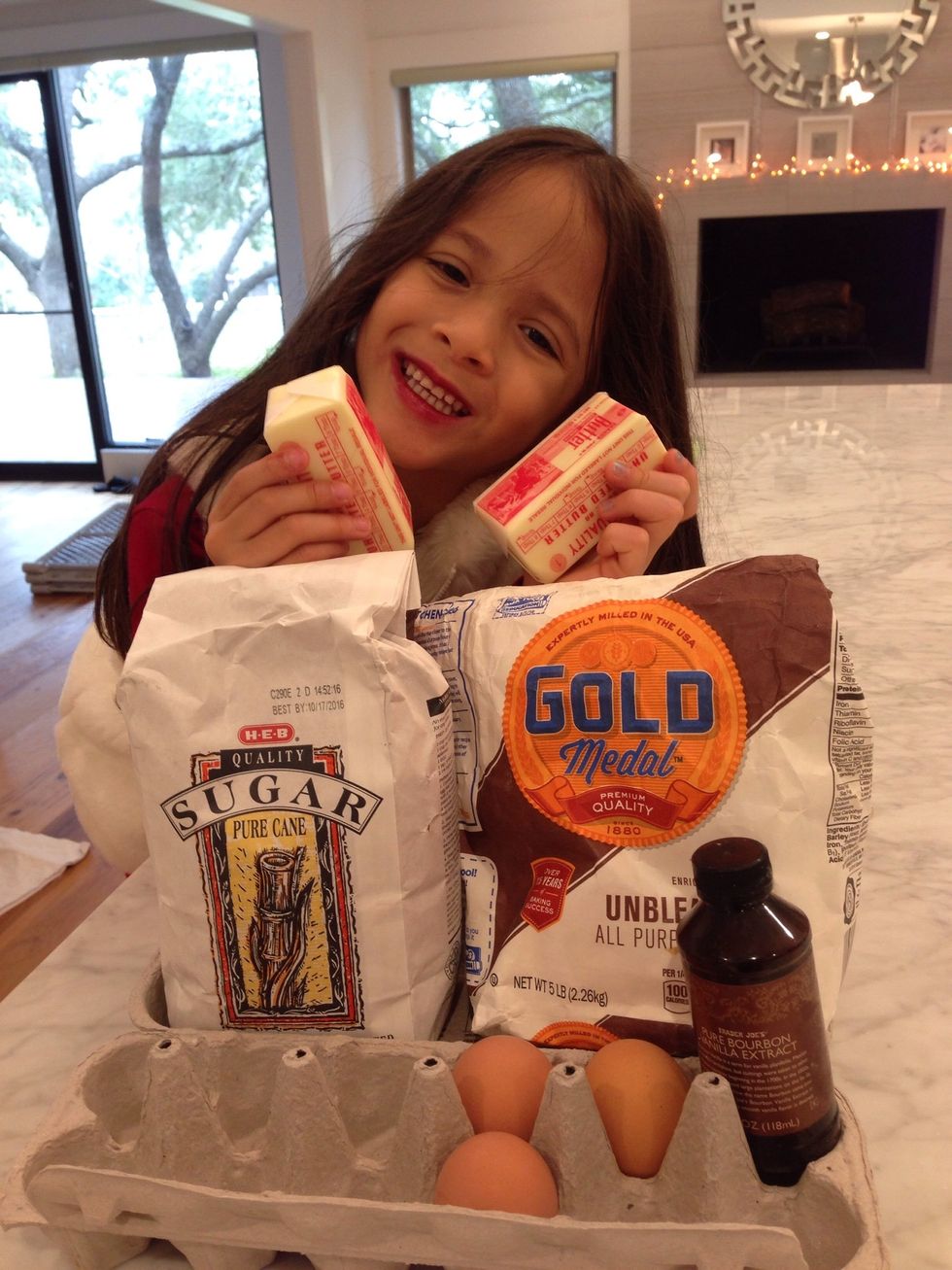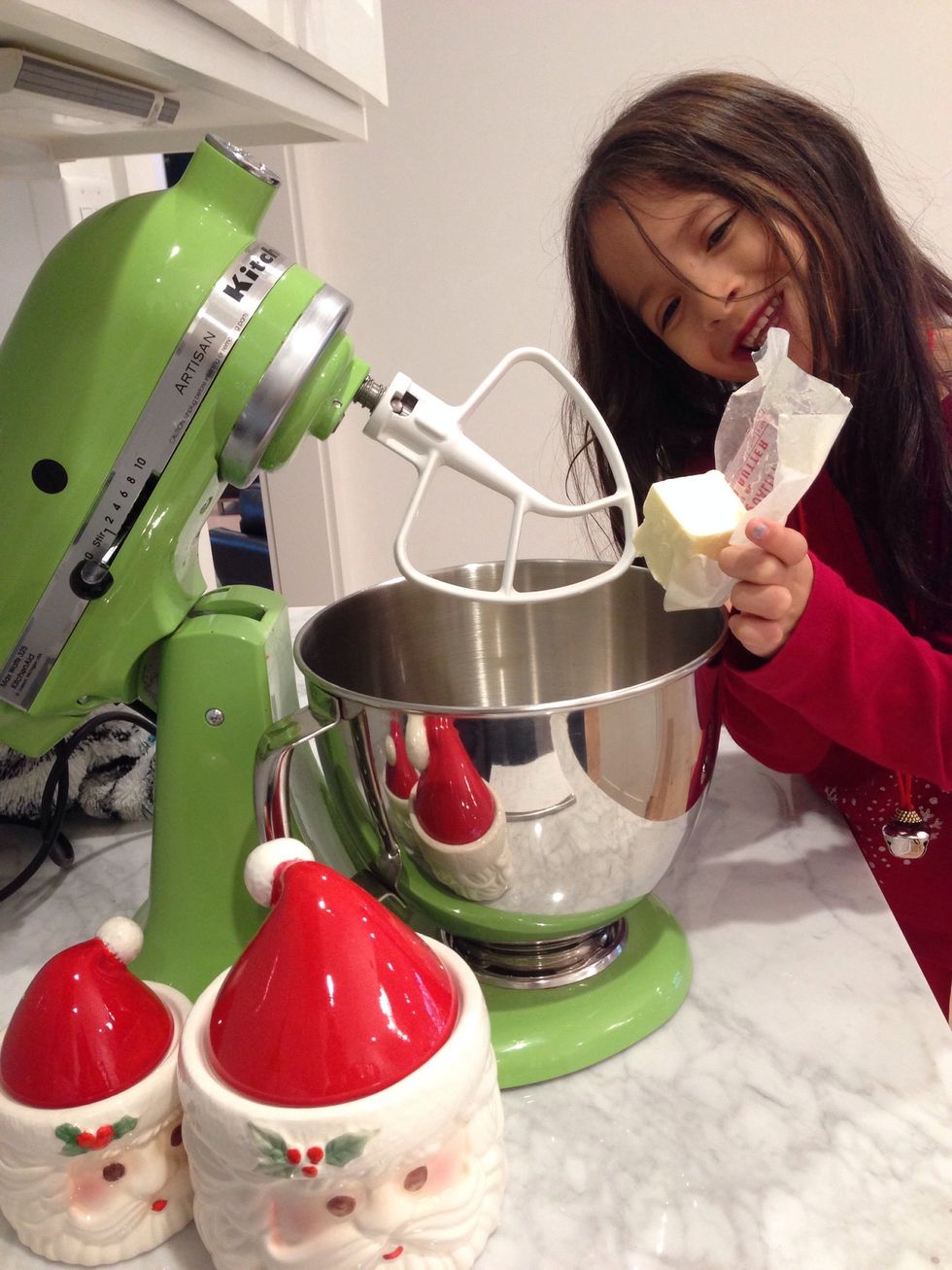 Cream butter and sugar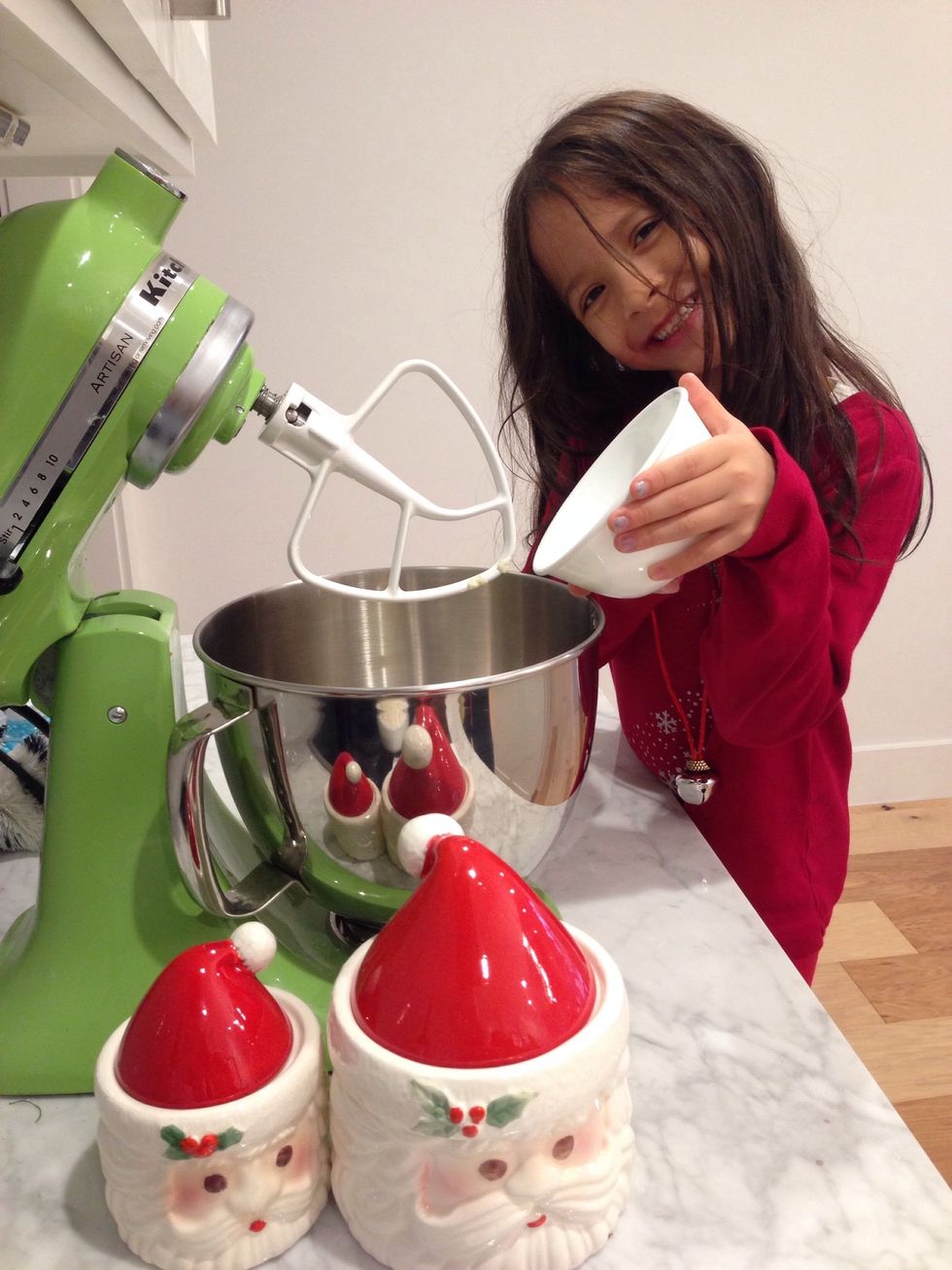 Until creamy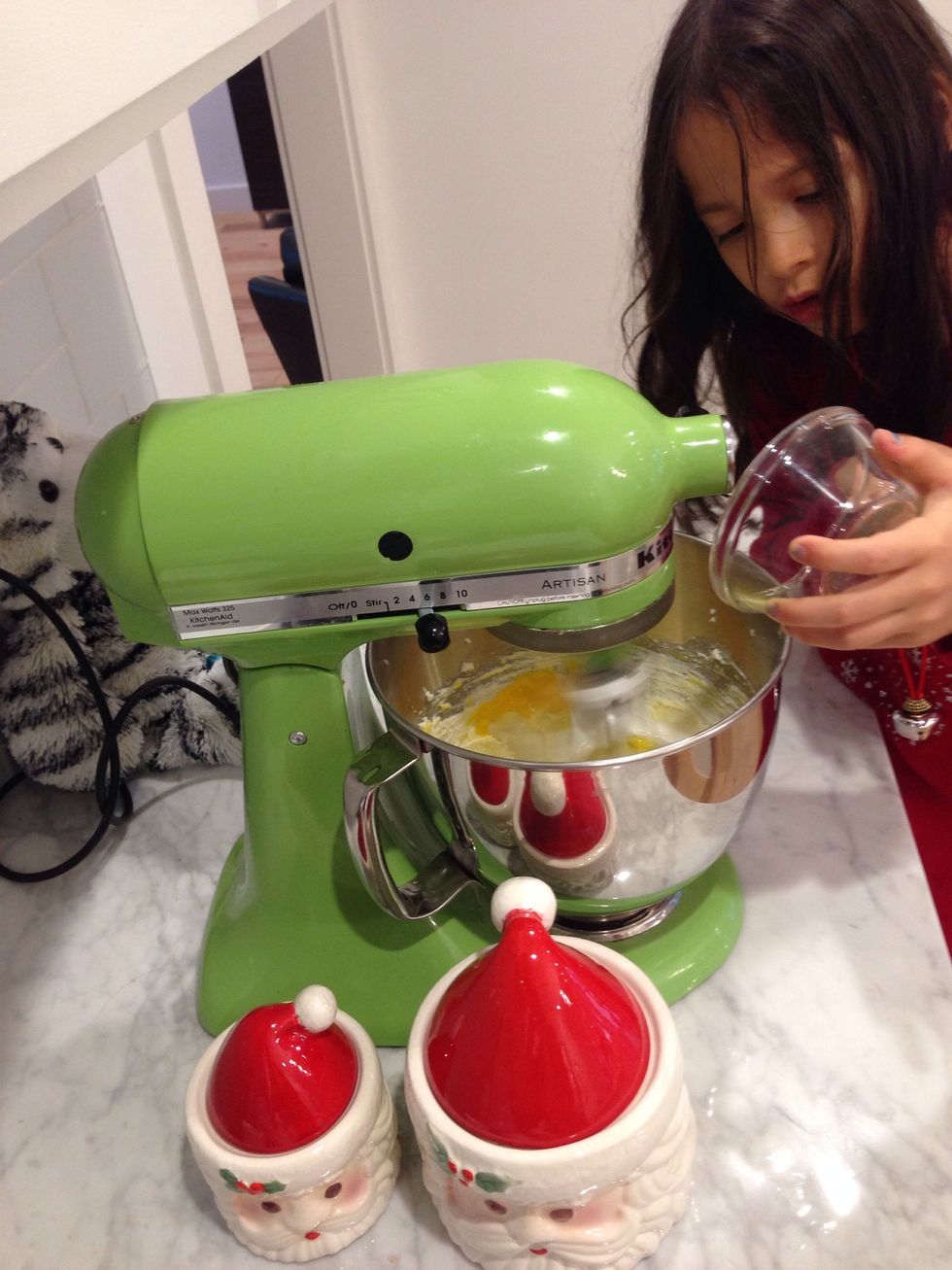 Add yolks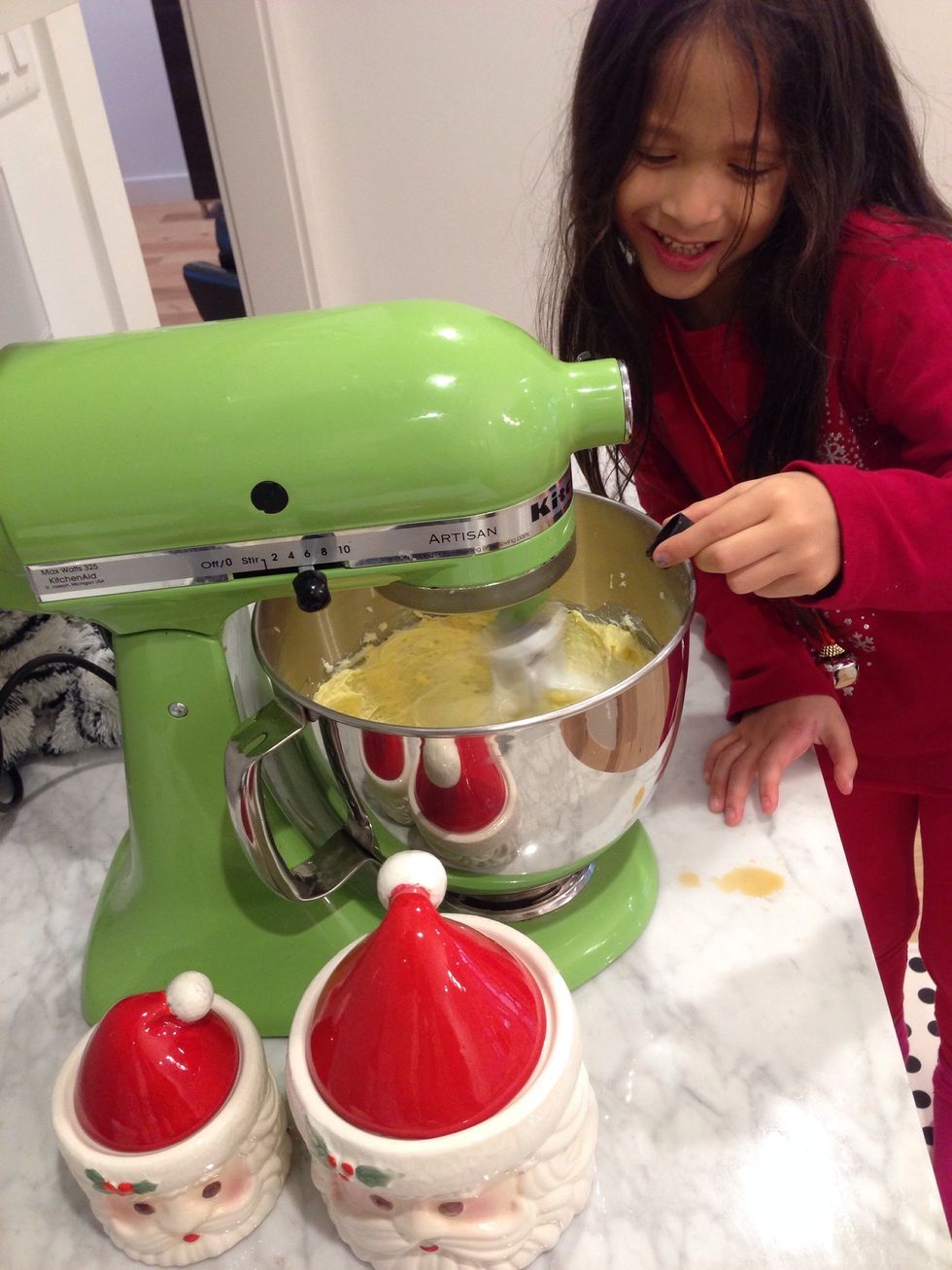 Add vanilla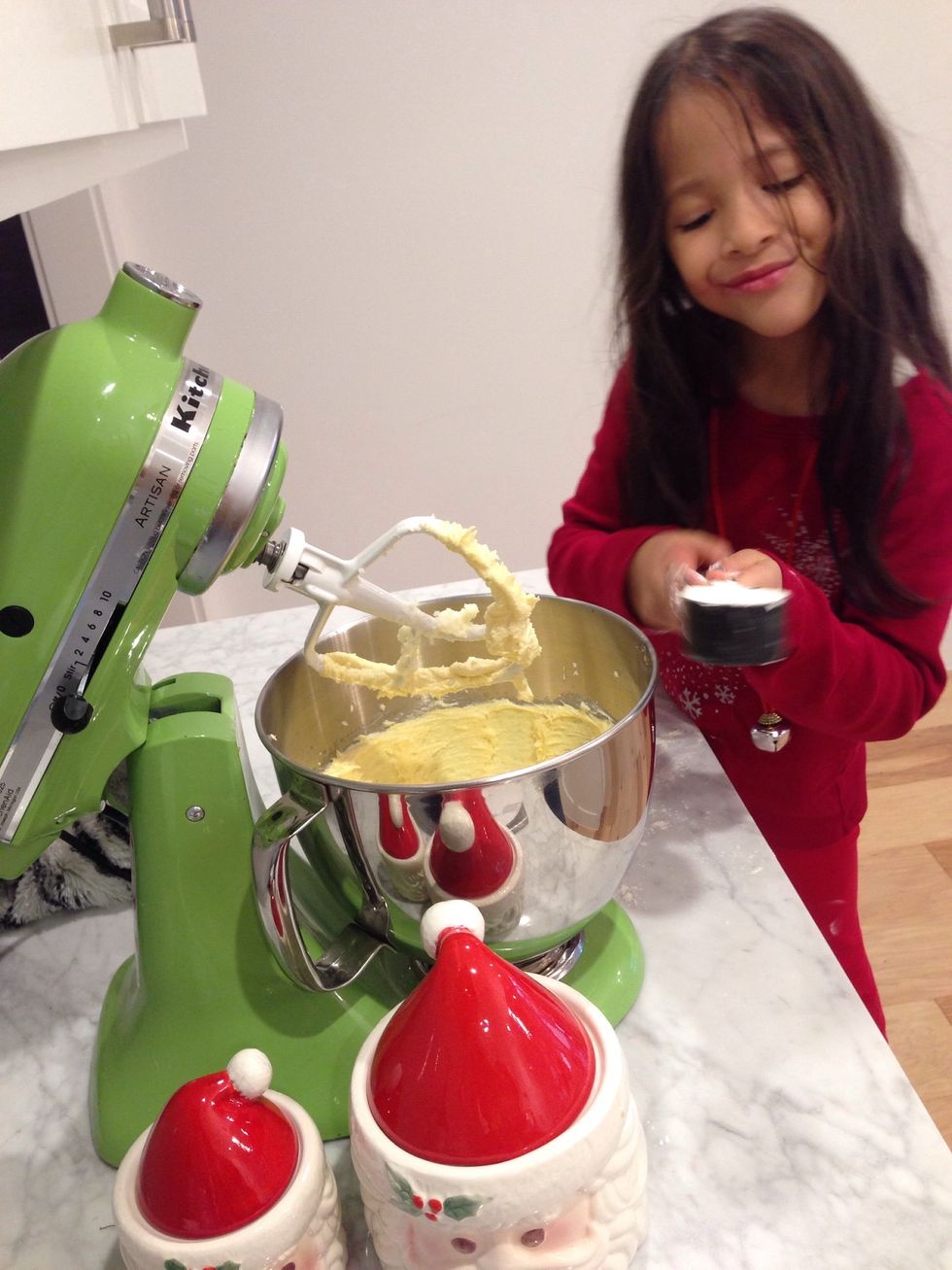 Add flour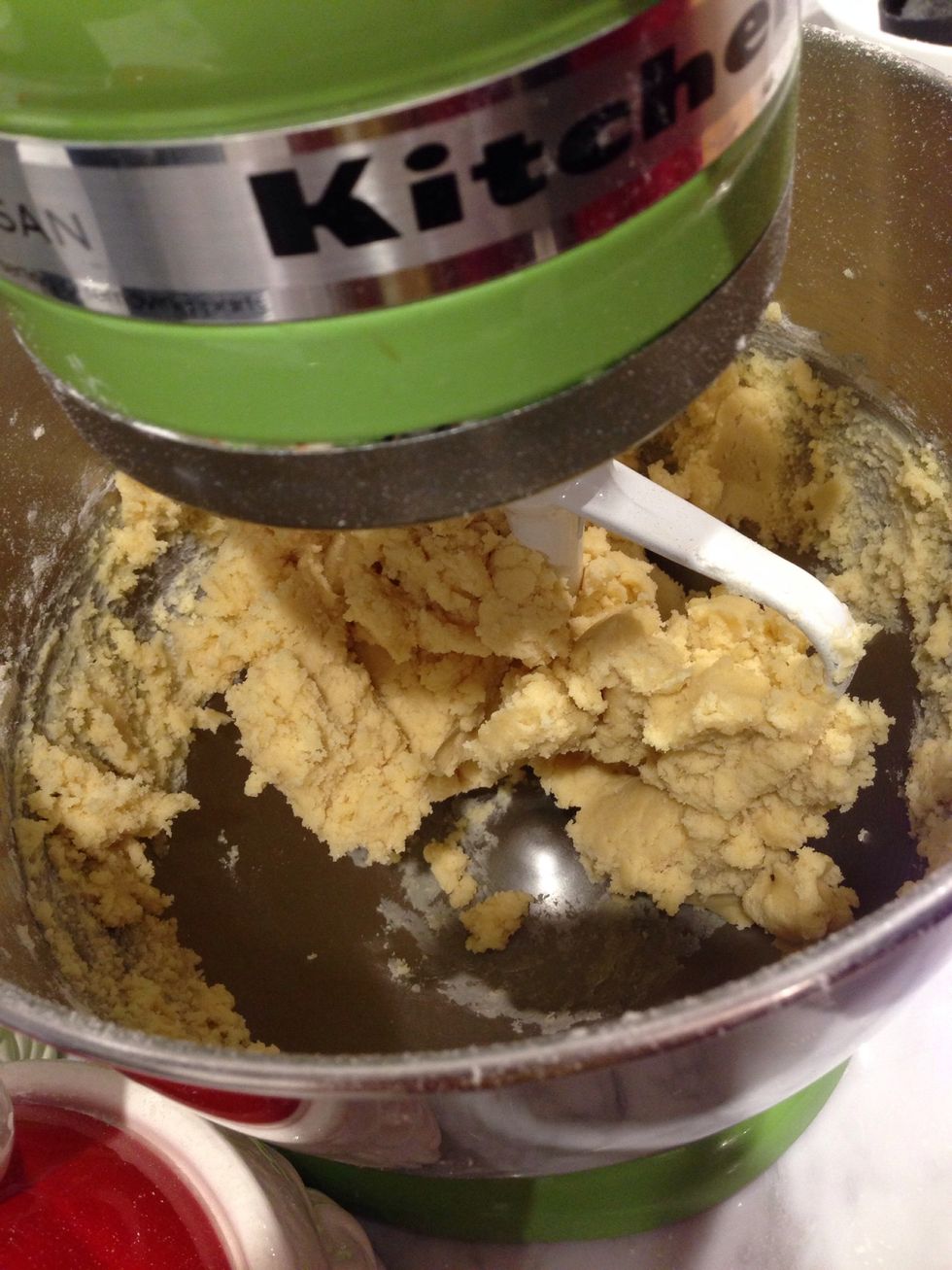 Mix until it forms a big ball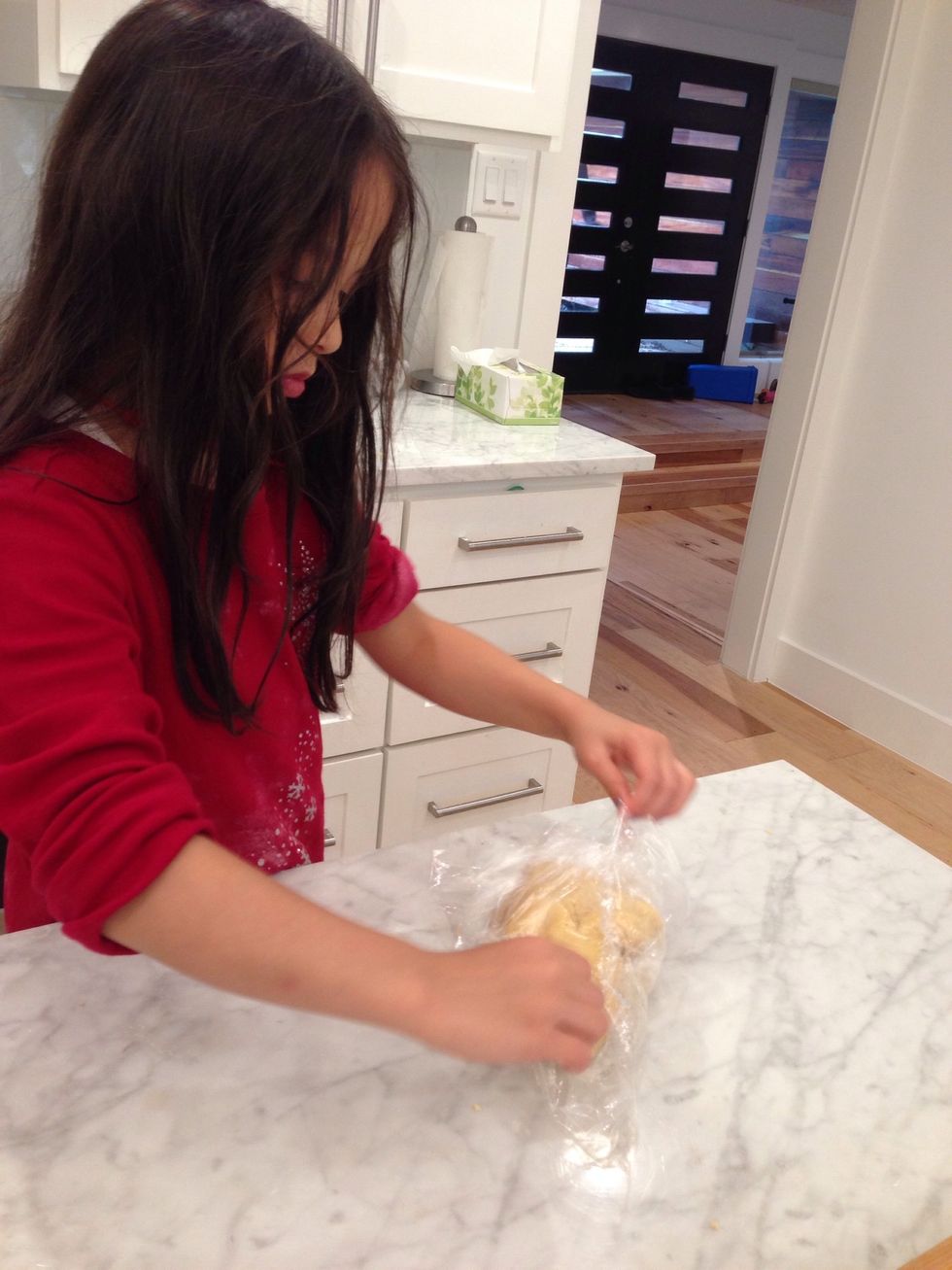 Wrap with plastic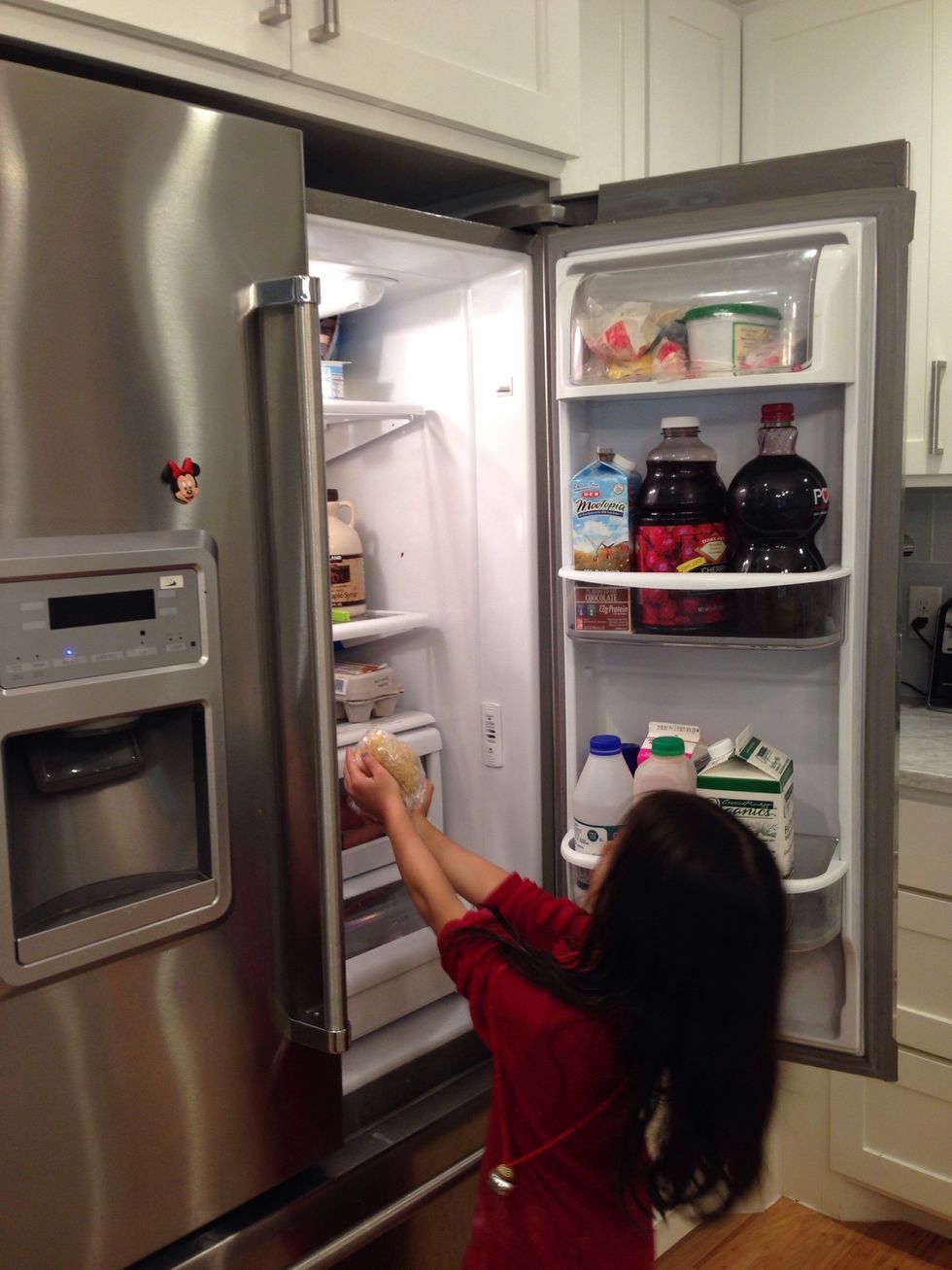 Chill 1-2 hr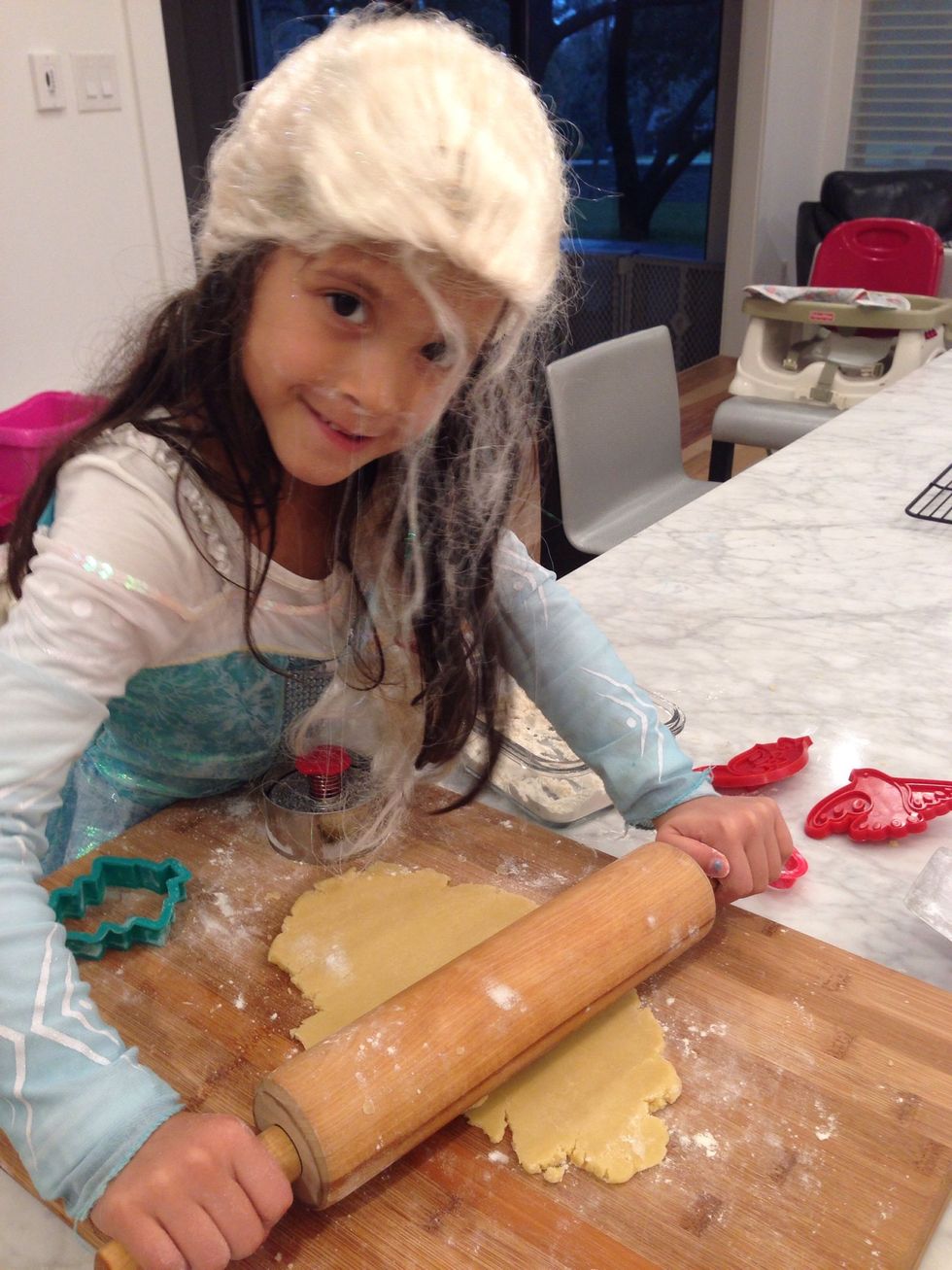 Roll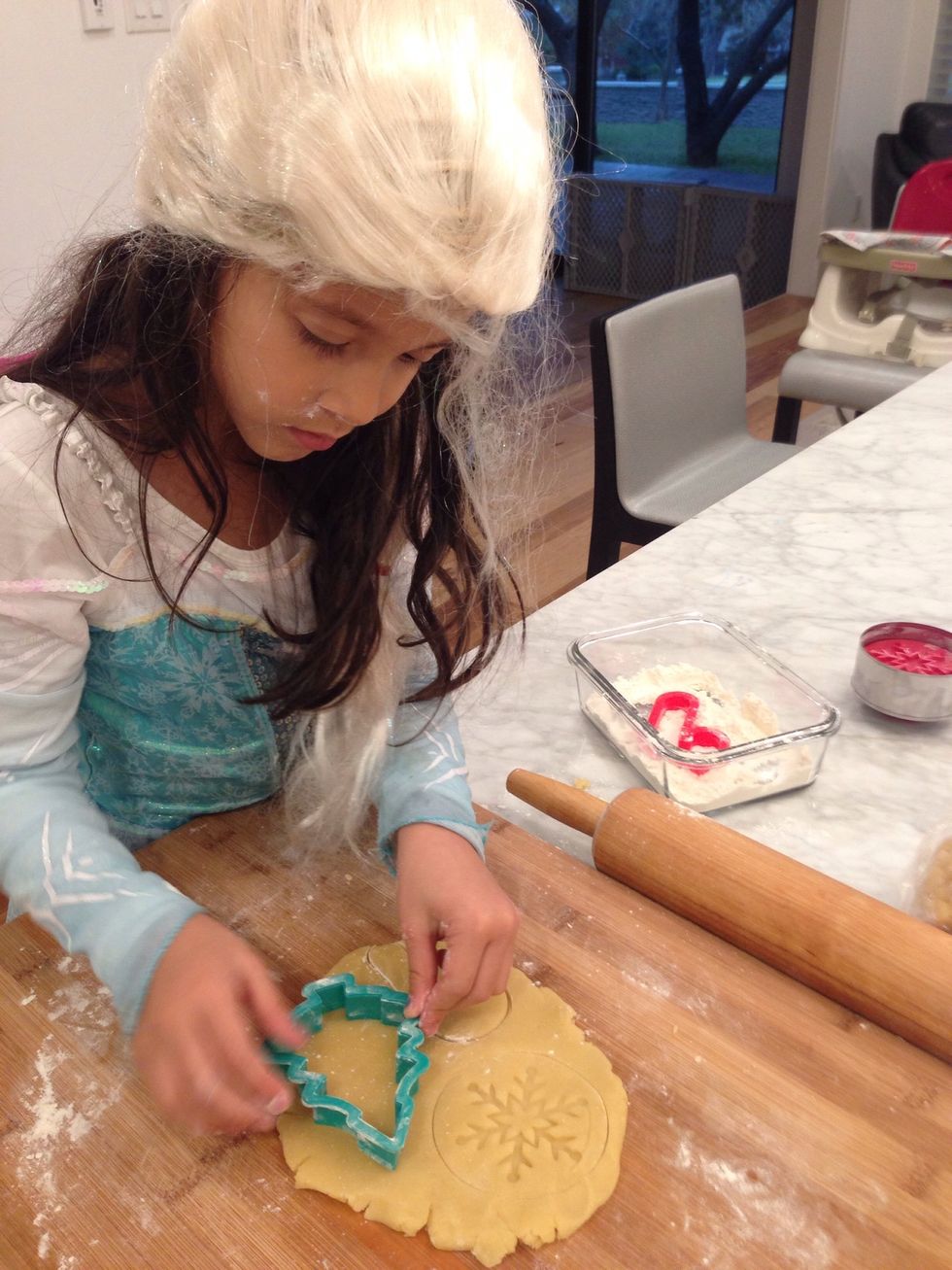 Cut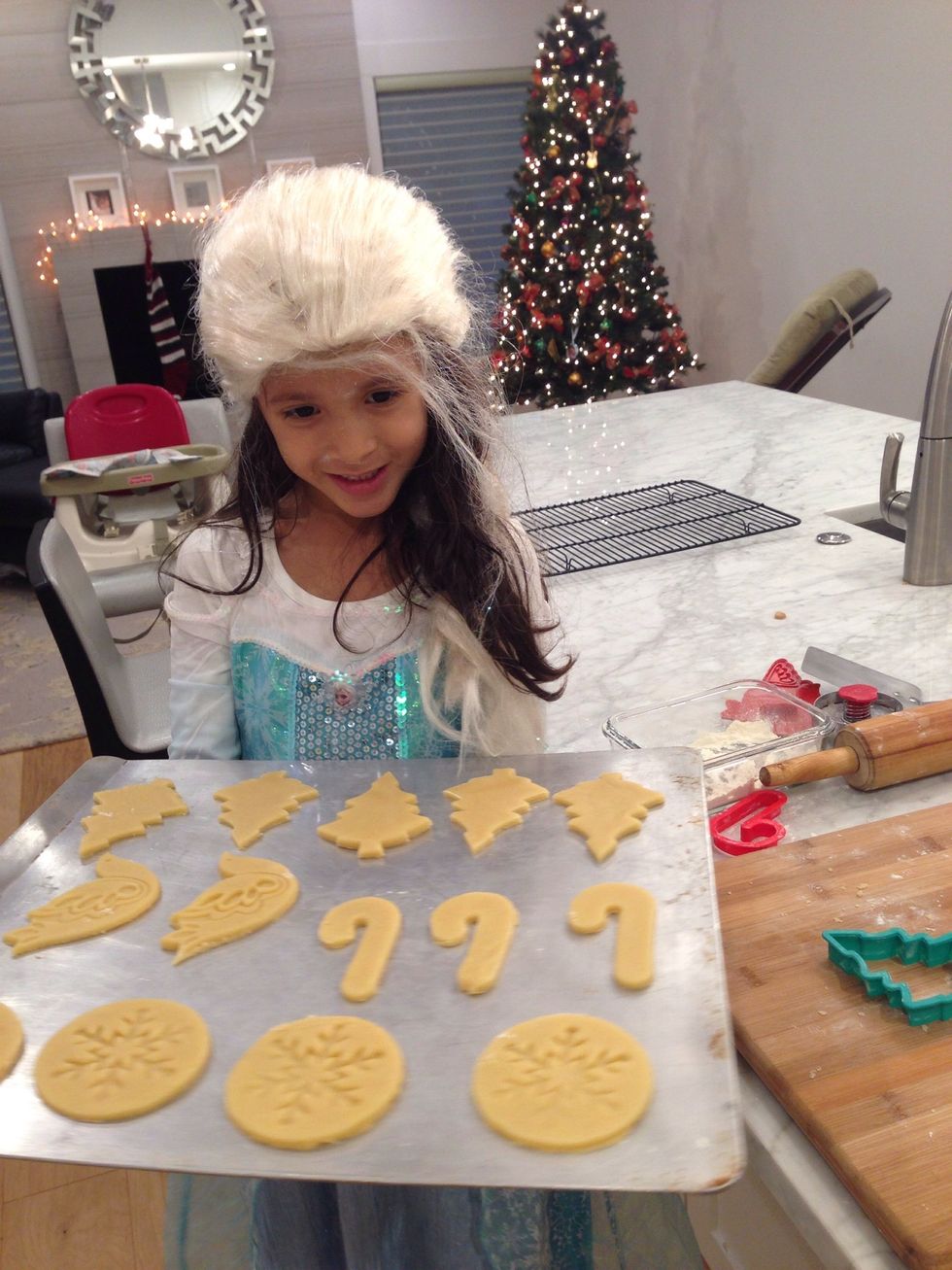 Turn on Christmas music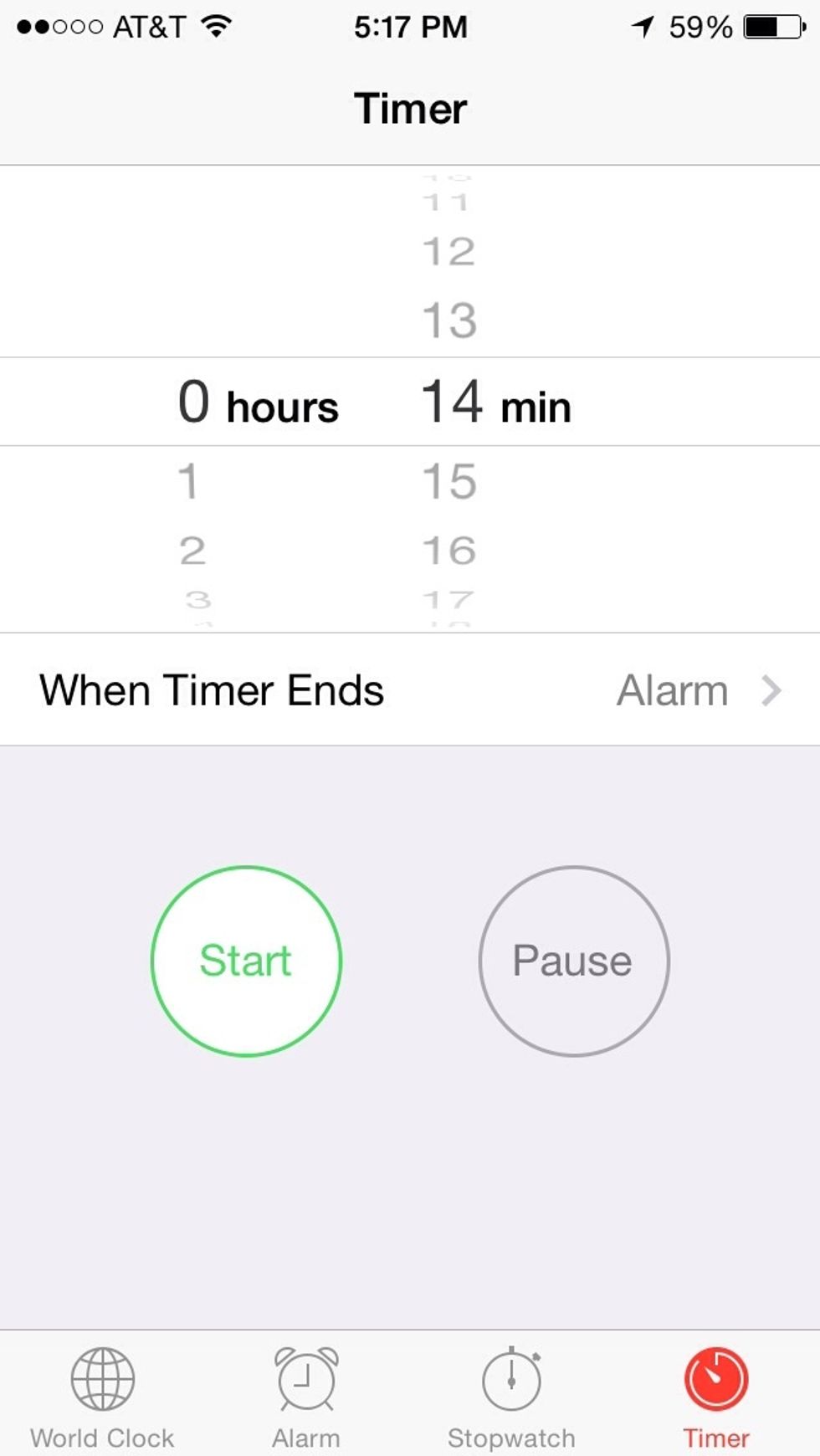 Bake 375 F , 14 min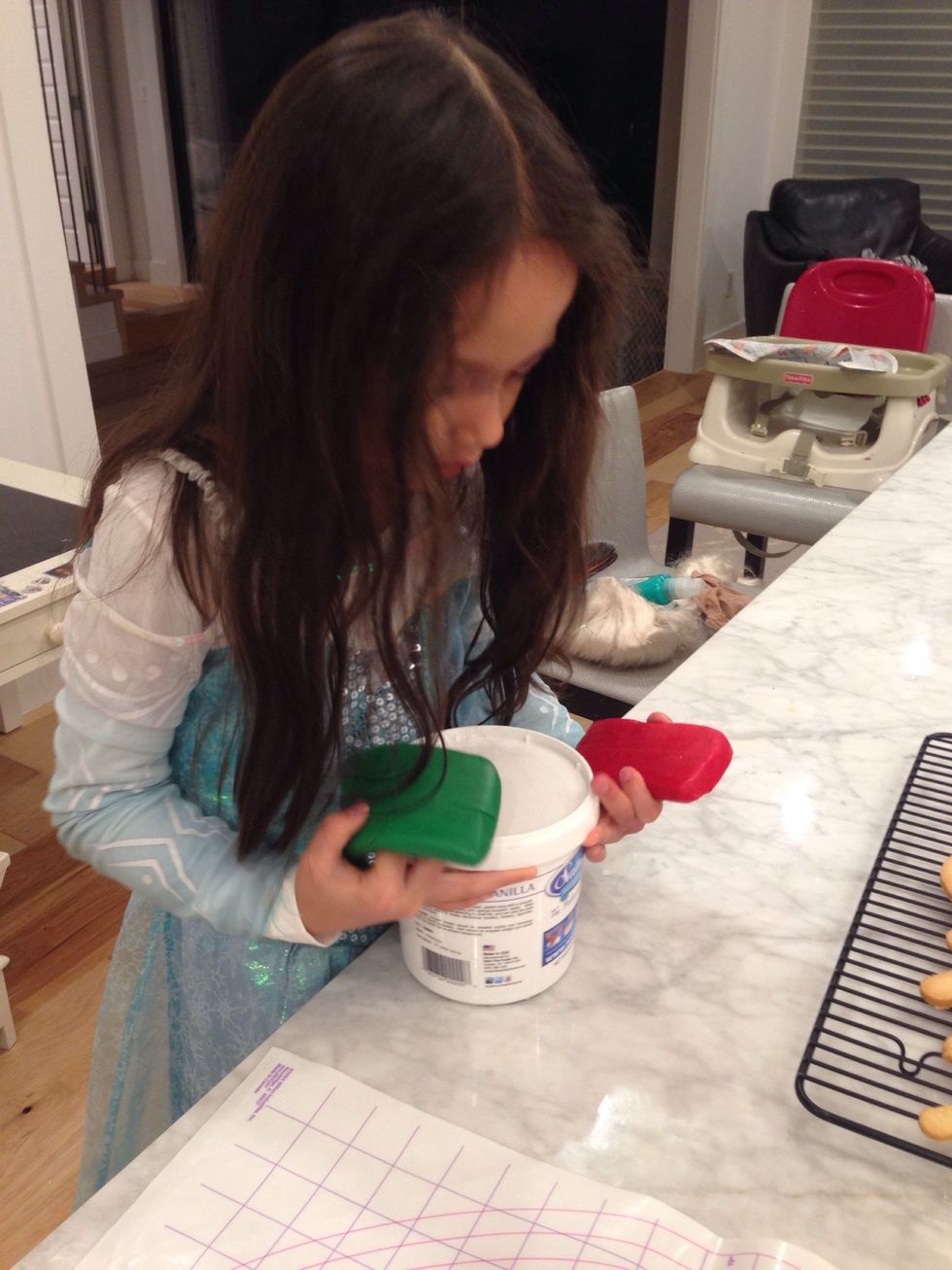 Prepare fondant of your color choices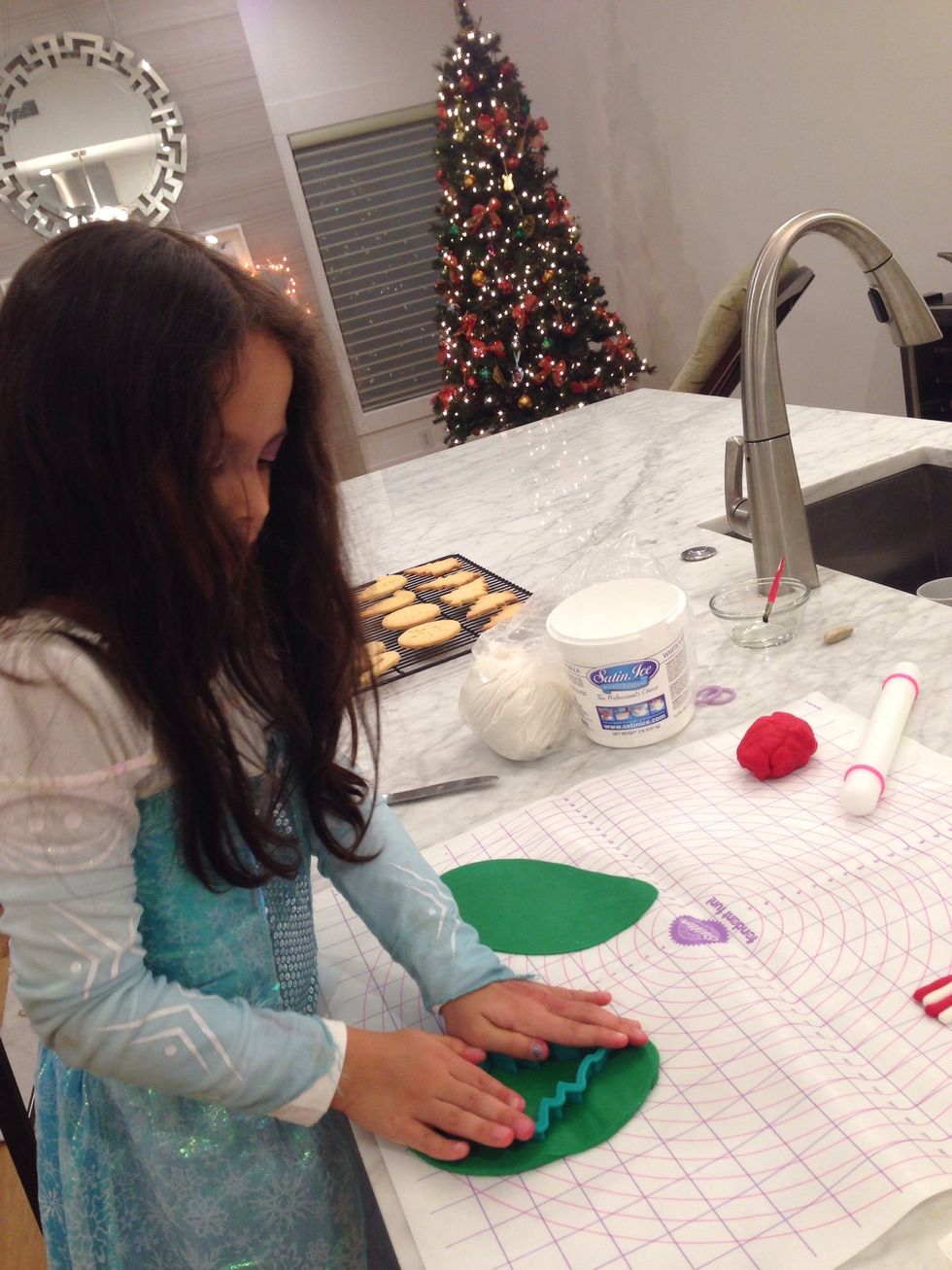 Roll and cut with the same cookie cutter
Brush cookie with little water to make fondant stick well. Then patch the matching fondant on the cookie.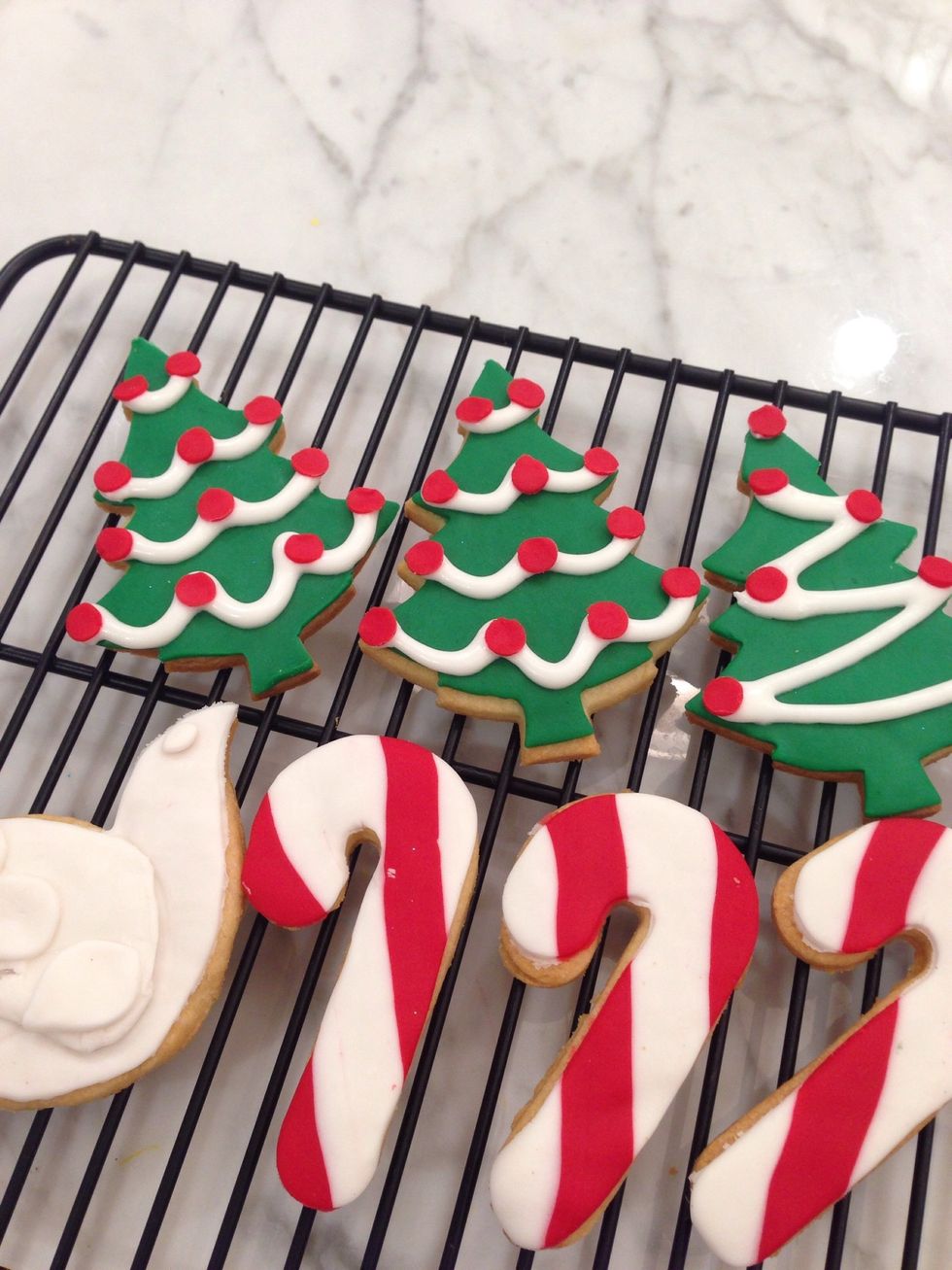 Merry Christmas and happy holiday.🎄🎄🎄🎄
1.0 Stick of Butter
0.0c Sugar
2.0c Flour
3.0c Yolk
0.0tsp Salt
0.0tsp Vanilla
I-Craft I-Cook
We are 8 y o and 4y o . Live at home with mommy/ daddy. I like pink and purple color.