Who doesn't love rice bubbles coated in your favourite chocolate bars, especially during Xmas. It is the perfect gift & treat.
2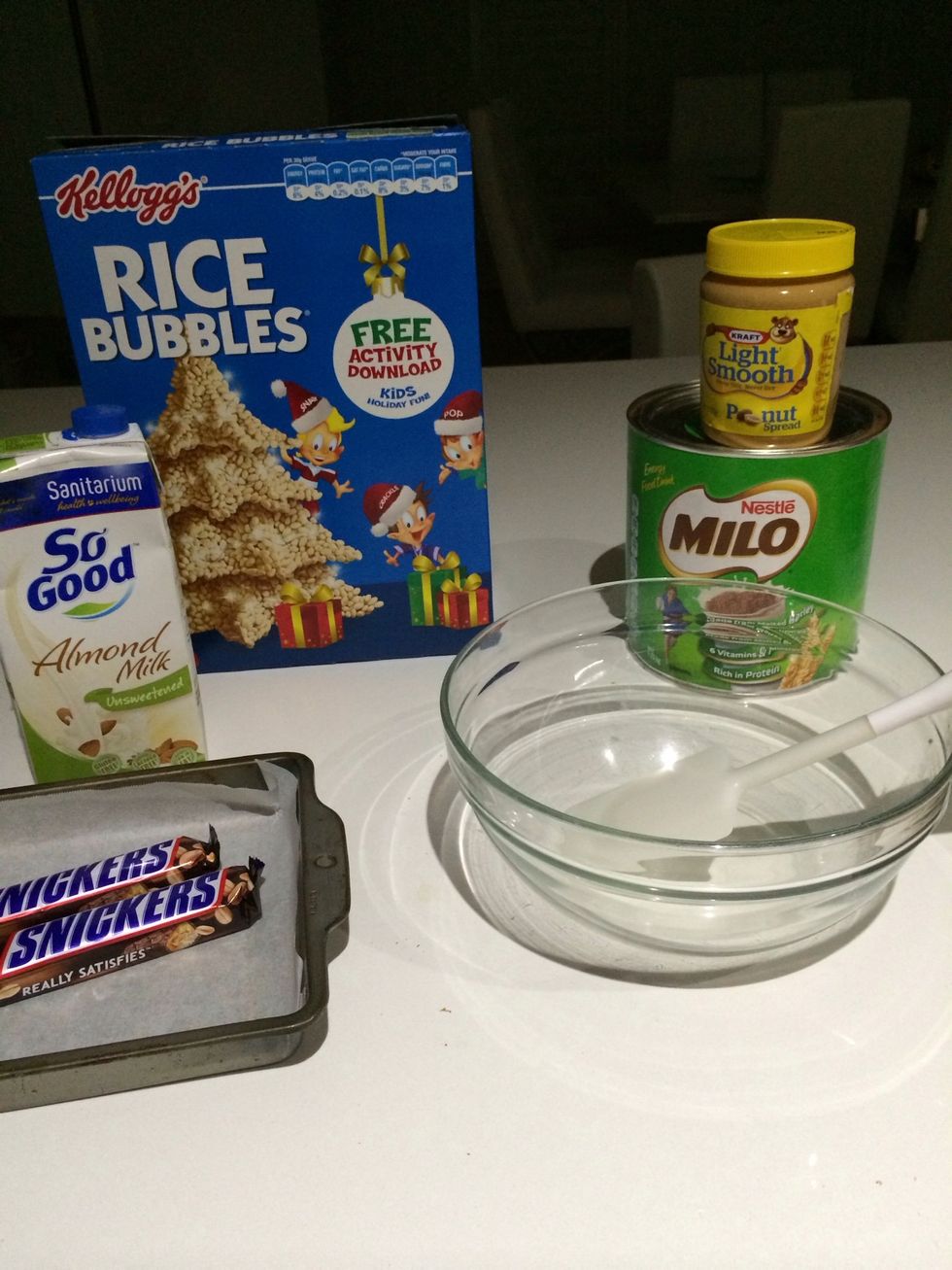 Gather ingredients.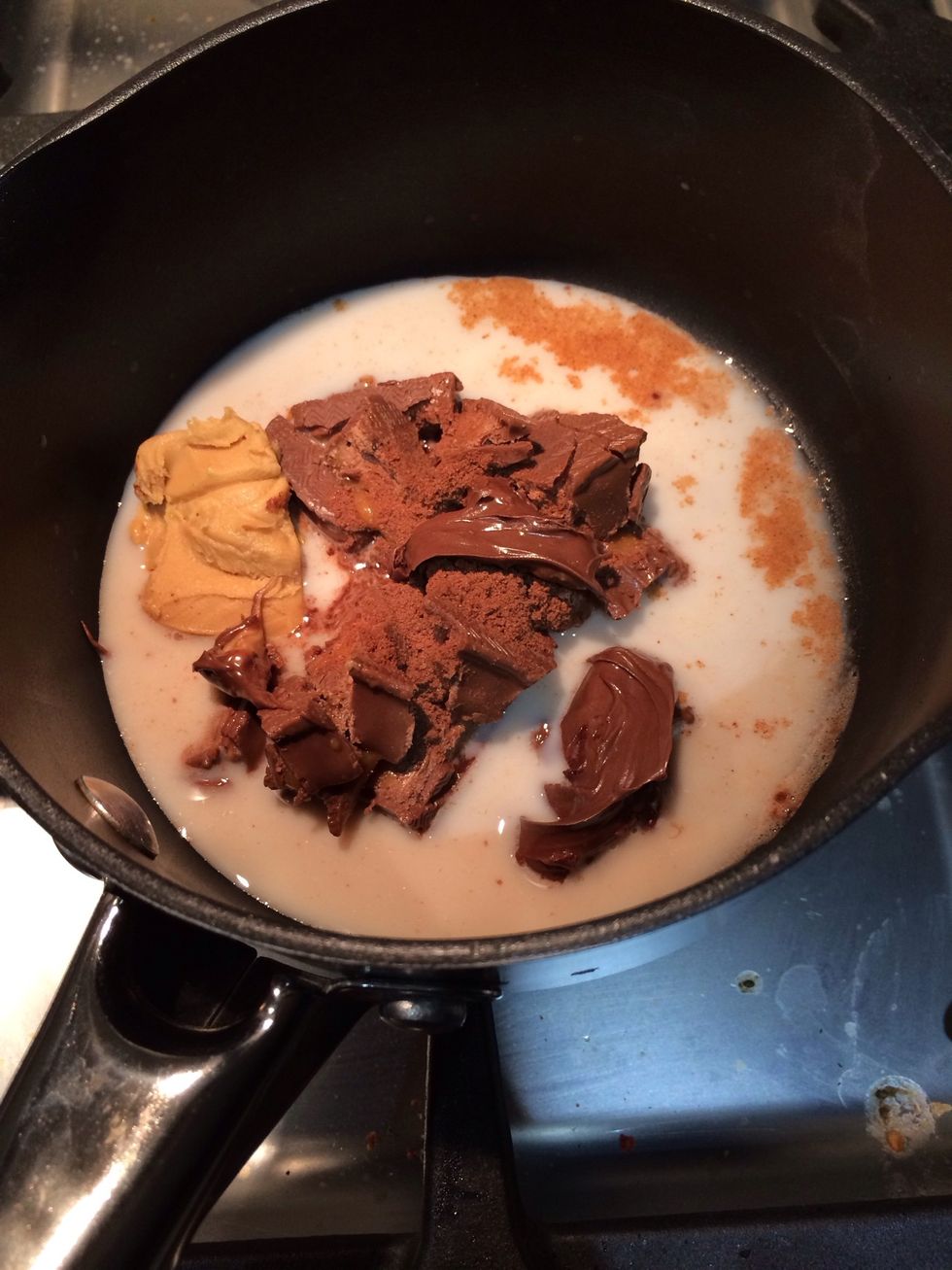 Put chopped chocolate bars, peanut butter, milk and milo in a small saucepan on a low heat.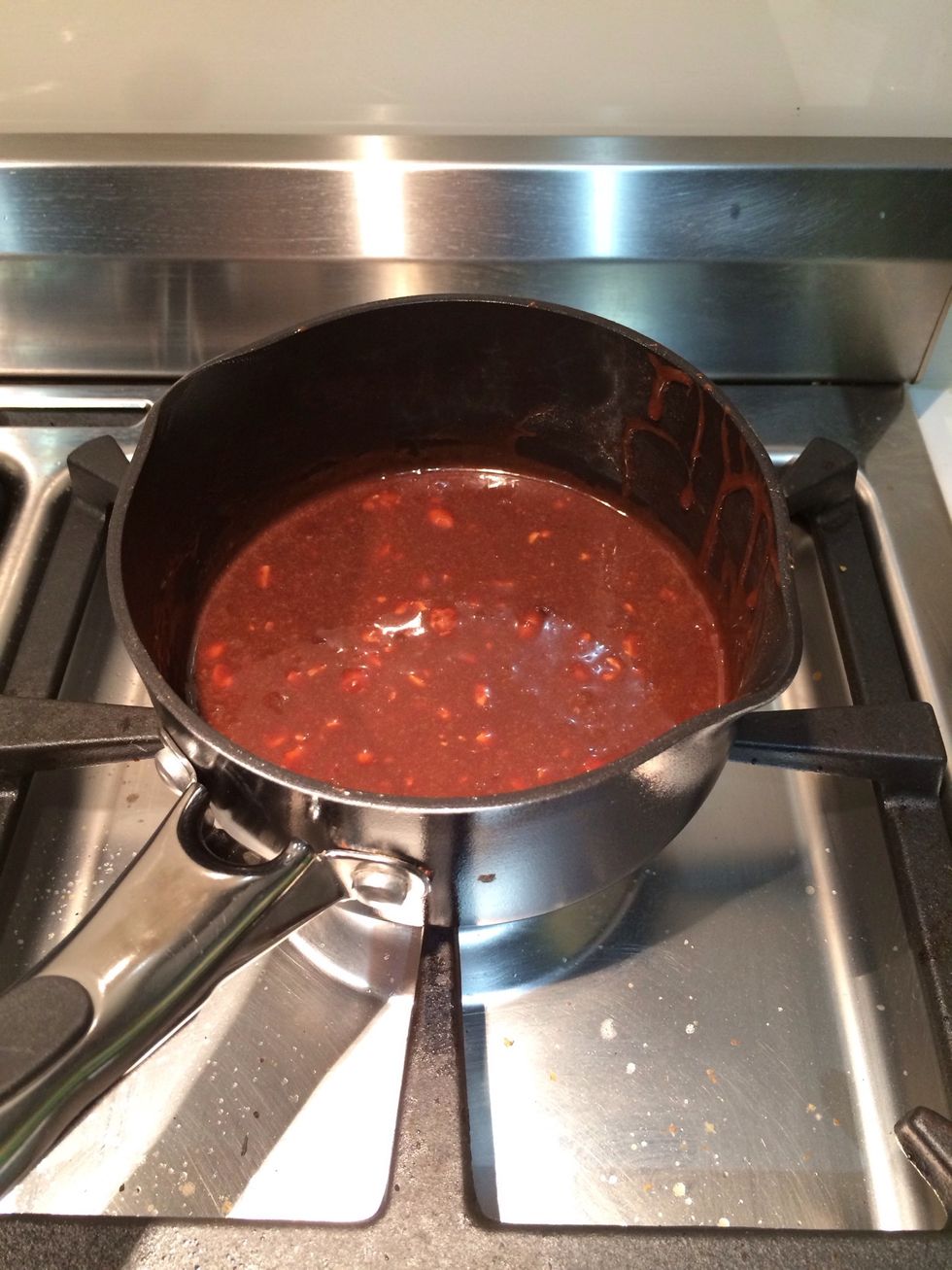 Stir the chocolate molten until richly melted.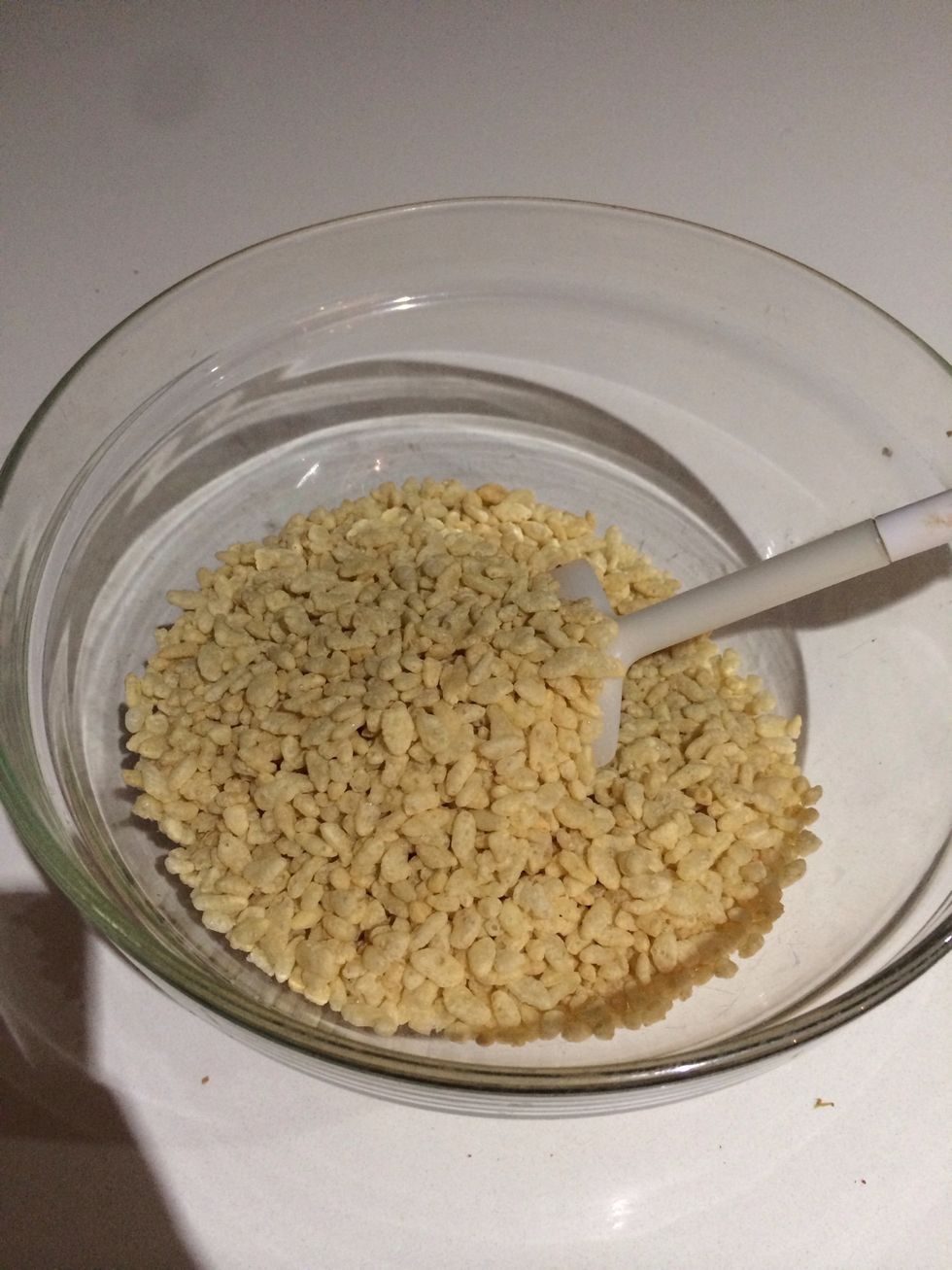 Measure 4 cups of rice bubbles and place it into a large bowl.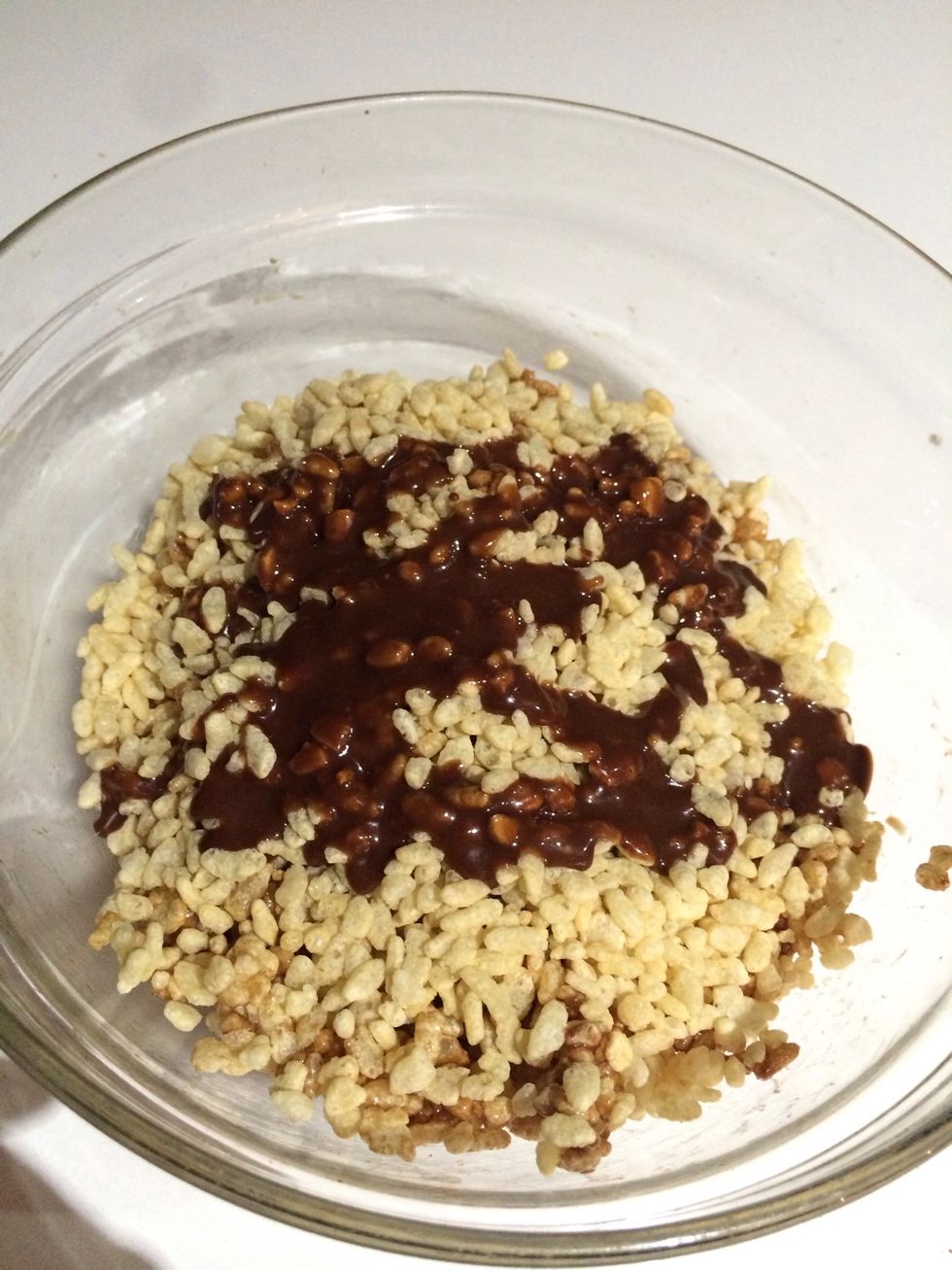 Drizzle the 3/4 of the gooey chocolate lava onto the rice bubbles and combine so every grain is coated.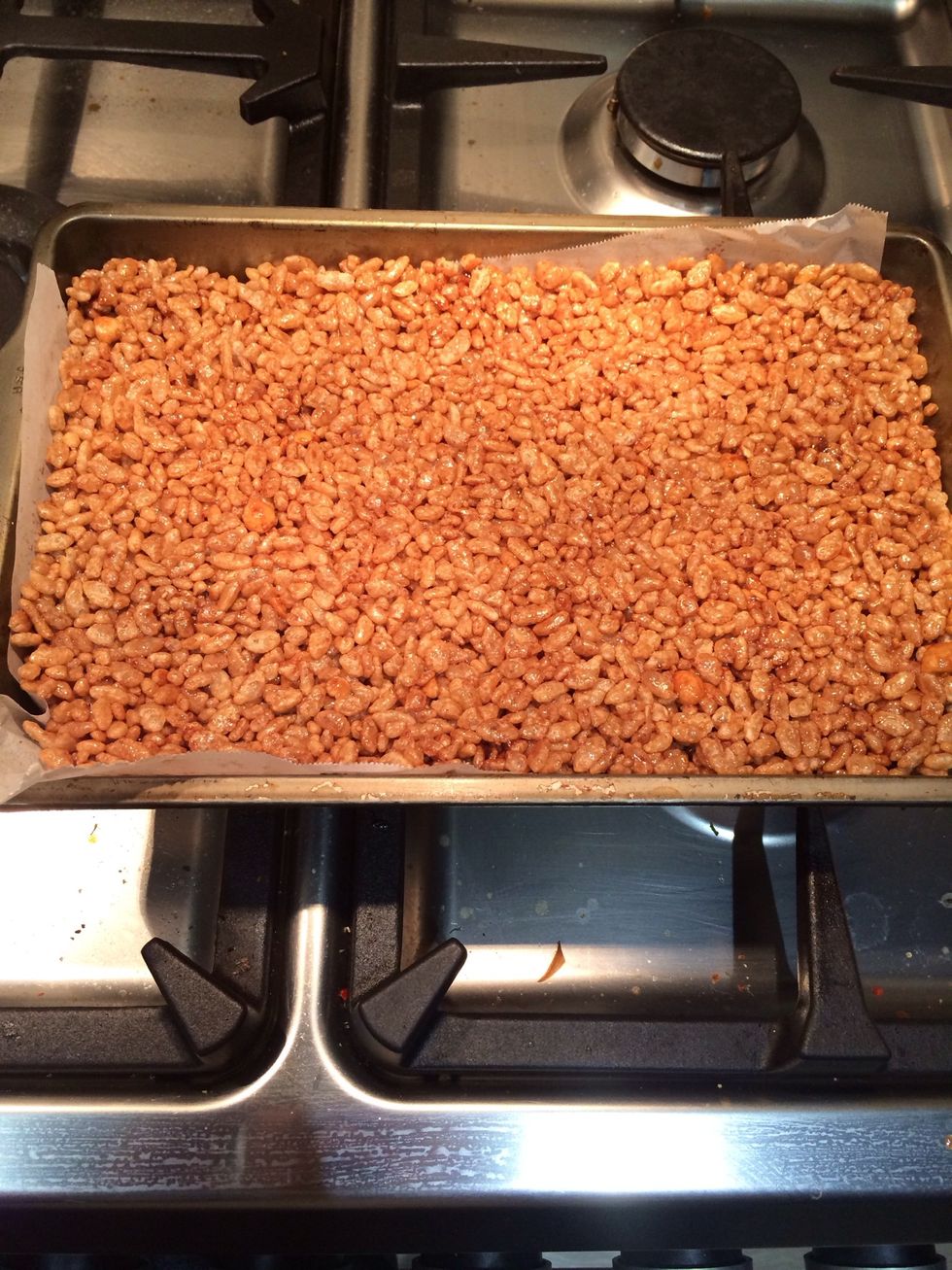 Press mixture firmly into lined tray.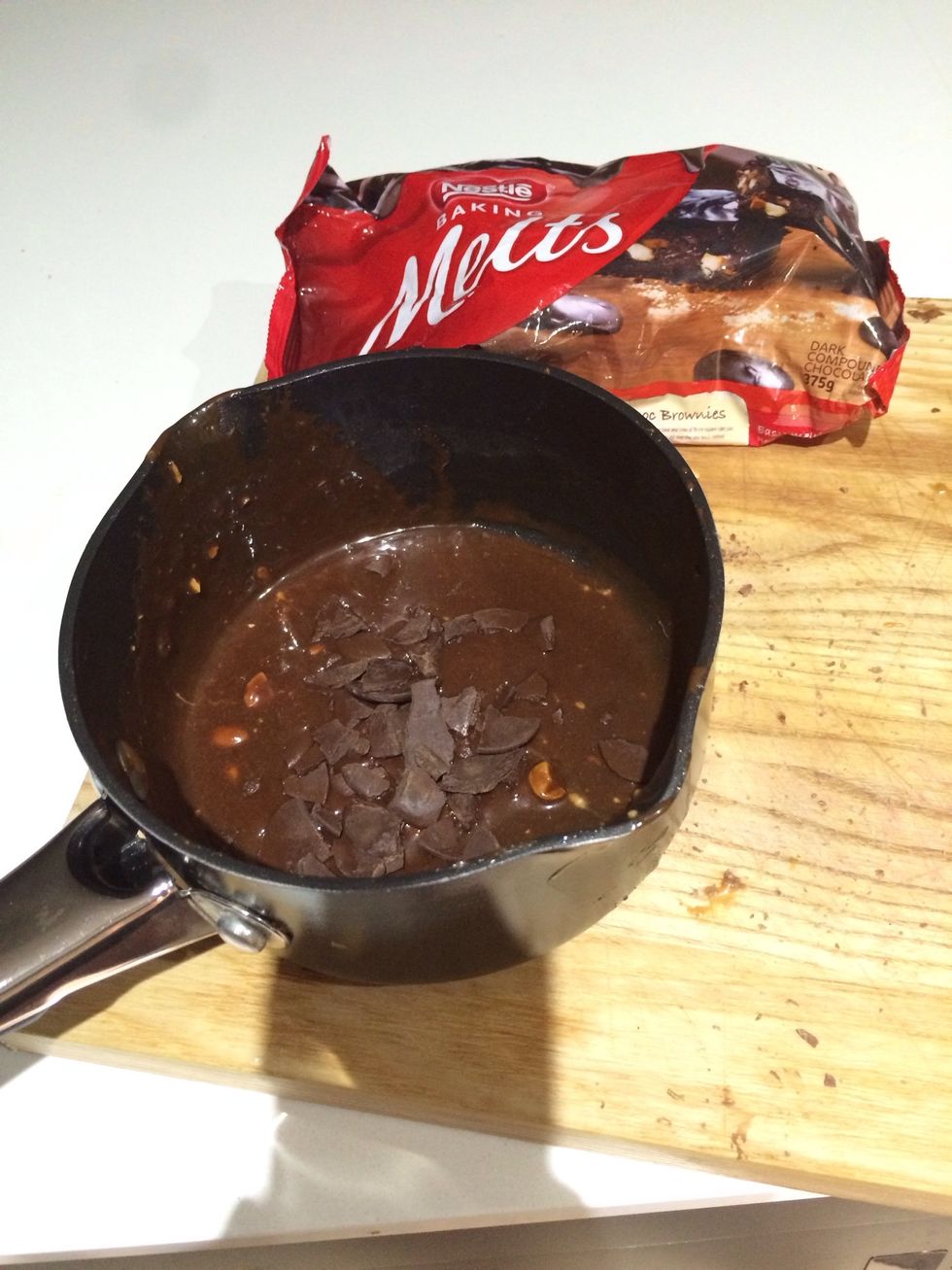 Place dark chocolate buttons into saucepan & melt.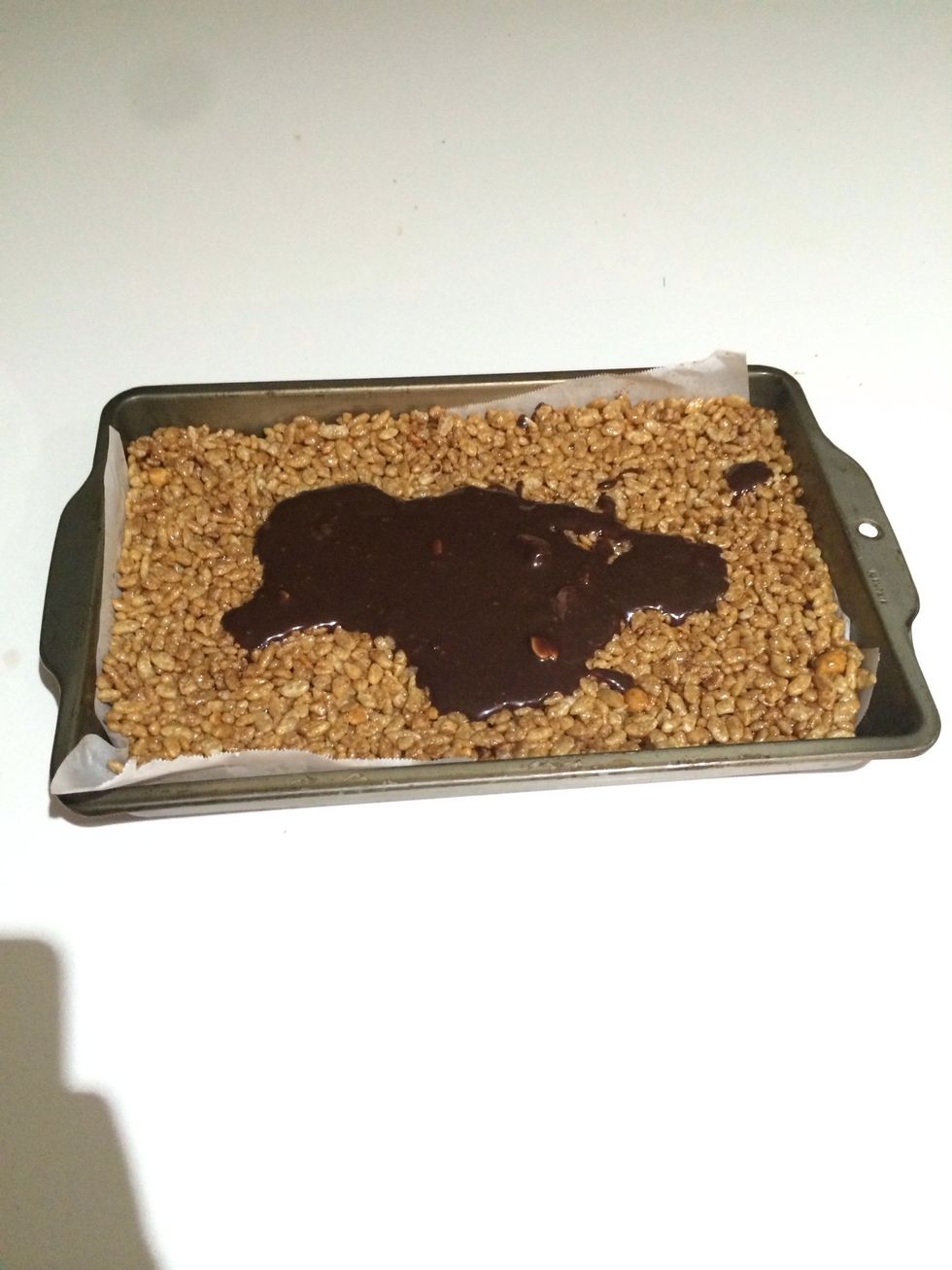 Pour chocolate gloss onto the rice bubbles.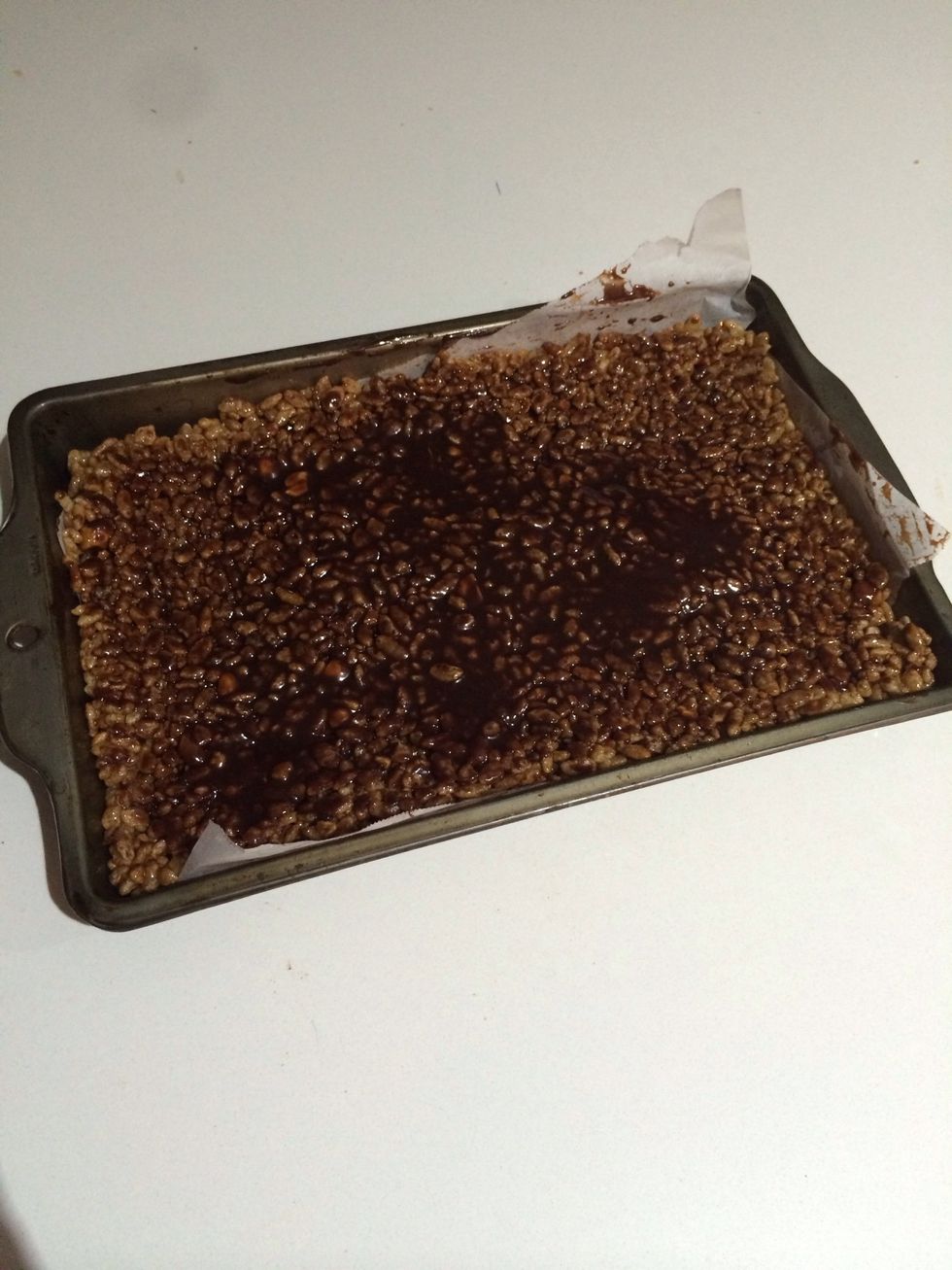 Smooth it out & place in the fridge for 1-2 hours.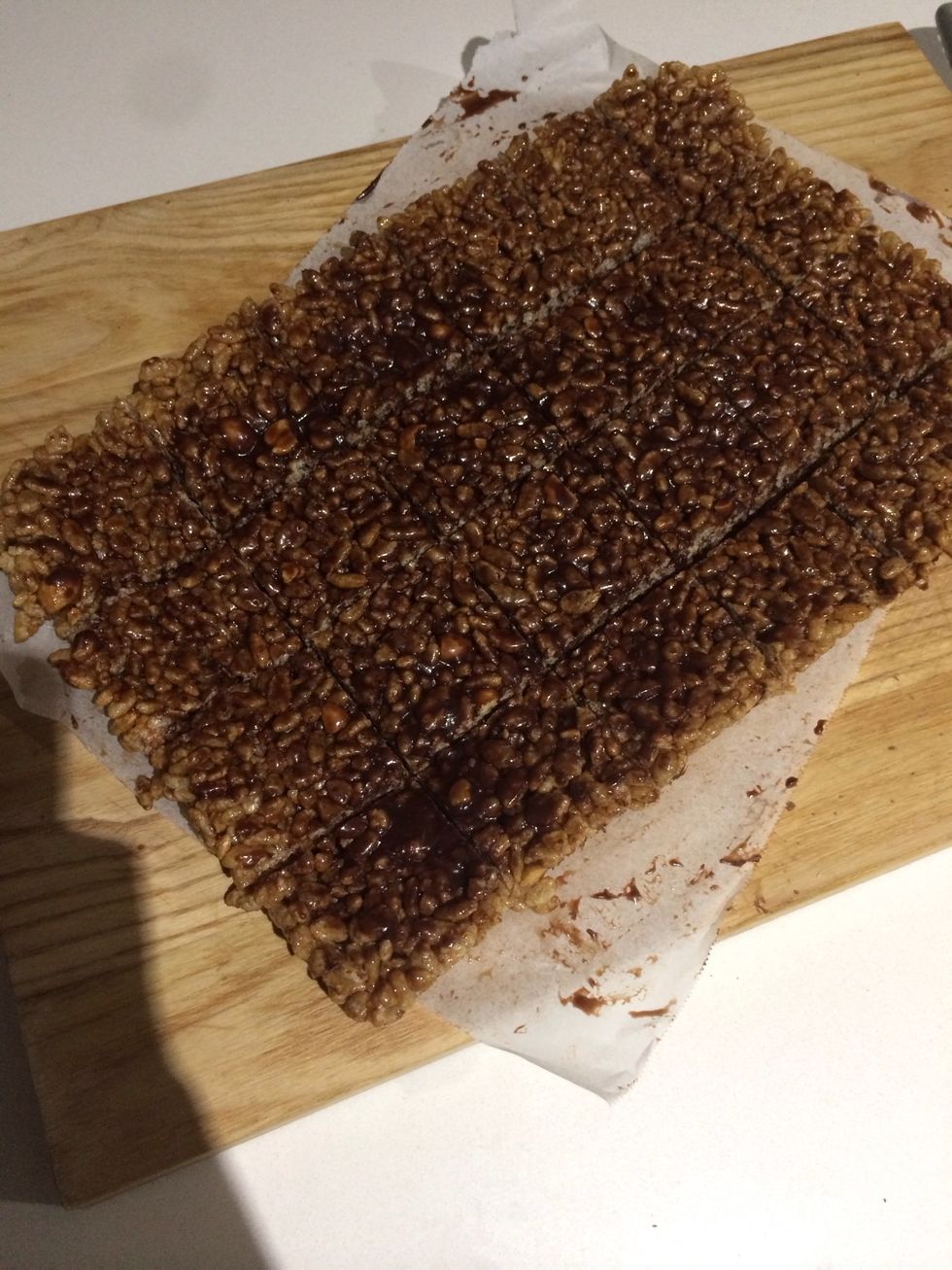 Cut chocolate rice treats into squares.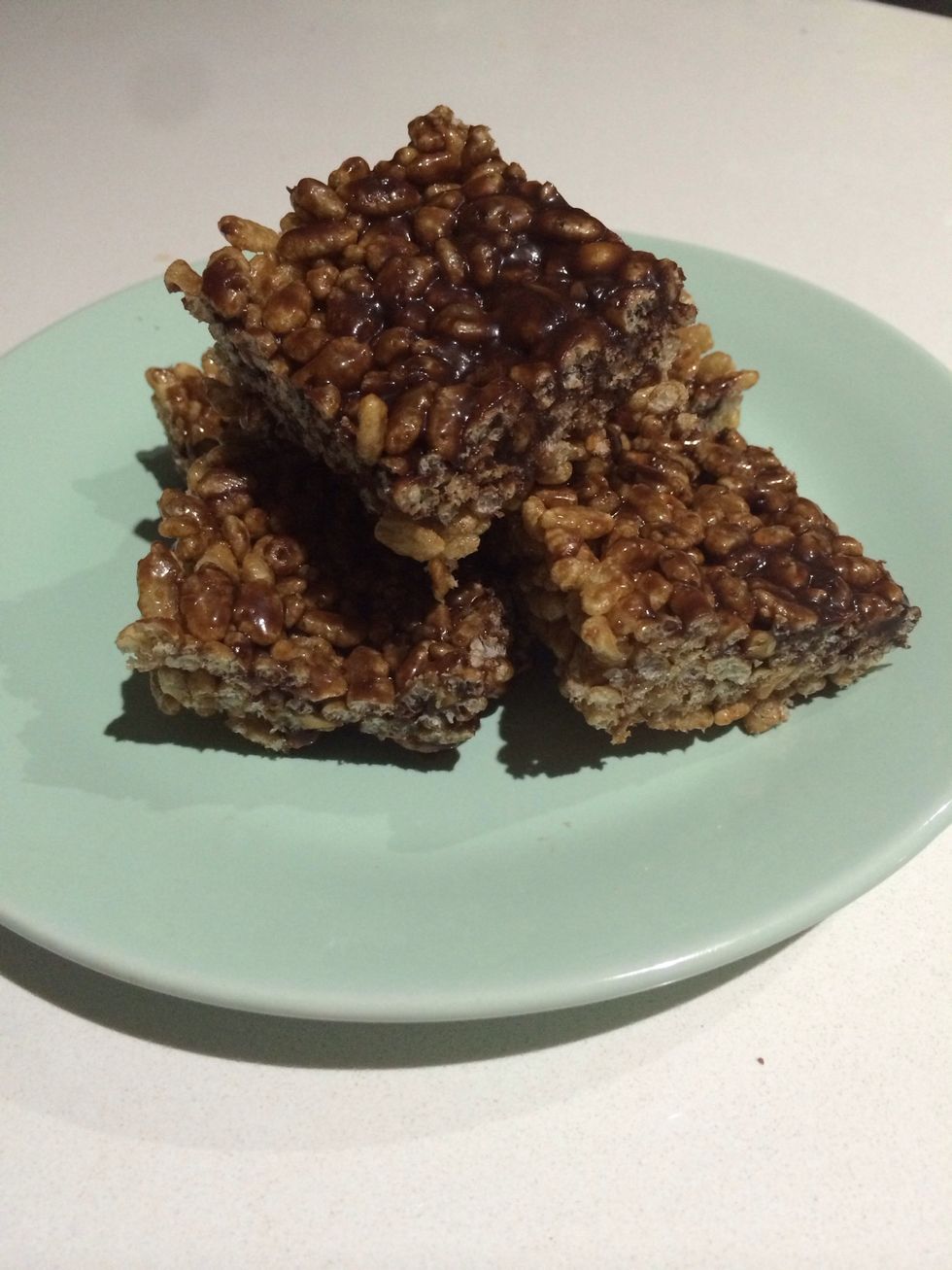 Serve, they are great as a christmas gift wrapped in cellophane or in a cute box!🎅🎁
4.0c Rice Bubbles
2.0c Snickers Bars (or any other chocolate bar)
0.0c Almond Milk or Milk
1.0Tbsp Peanut Butter
2.0Tbsp Milo
0.0c Dark Chocolate Buttons