How to make christ-centered st. patrick's craft
Make Christ-Centered St. Patrick's Craft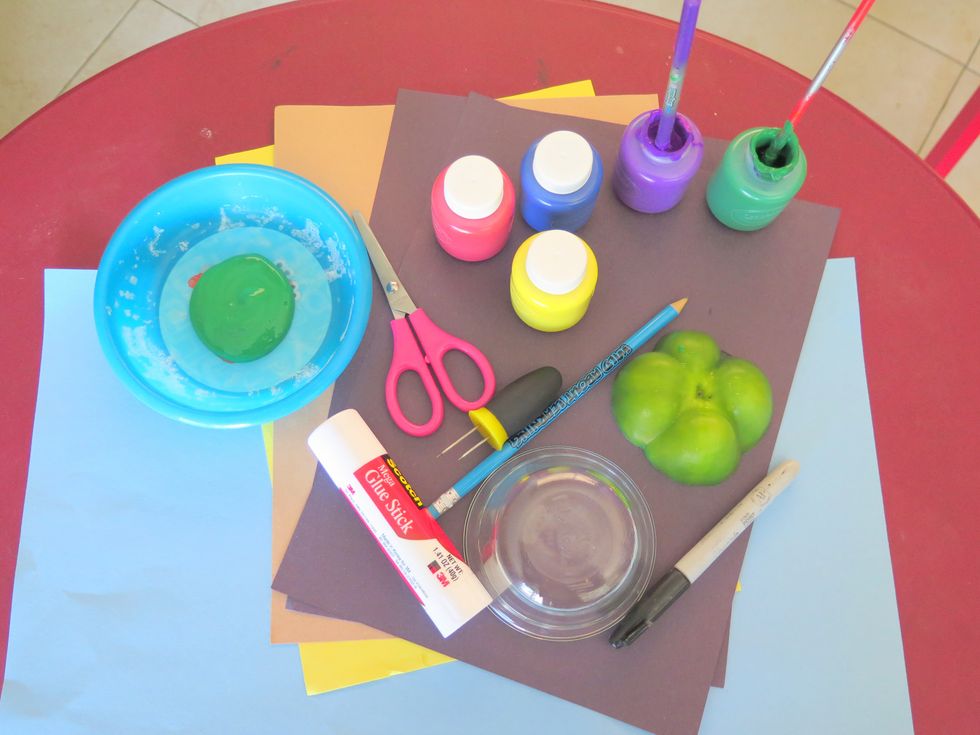 I wanted to do a St. Patrick's Day craft with a message about Jesus. Dani Rea and her friend Emelie are both 3. I kept it simple developing their knowledge of colors and sensory skills with painting.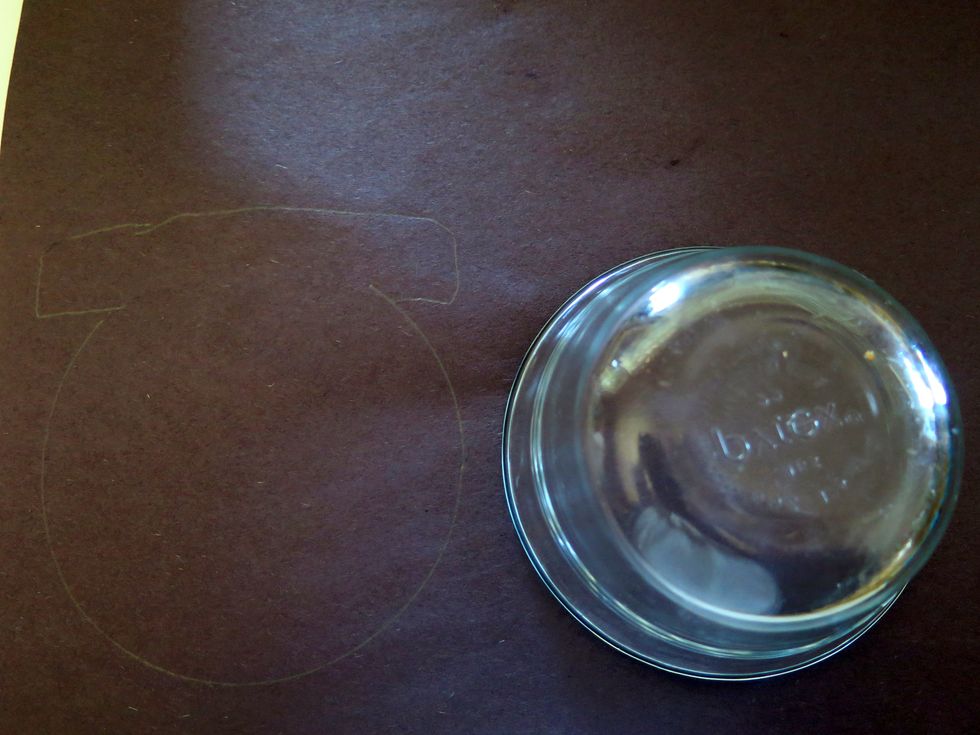 With the black or brown construction paper, use a small glass bowl or anything similar as a template to trace the "pot."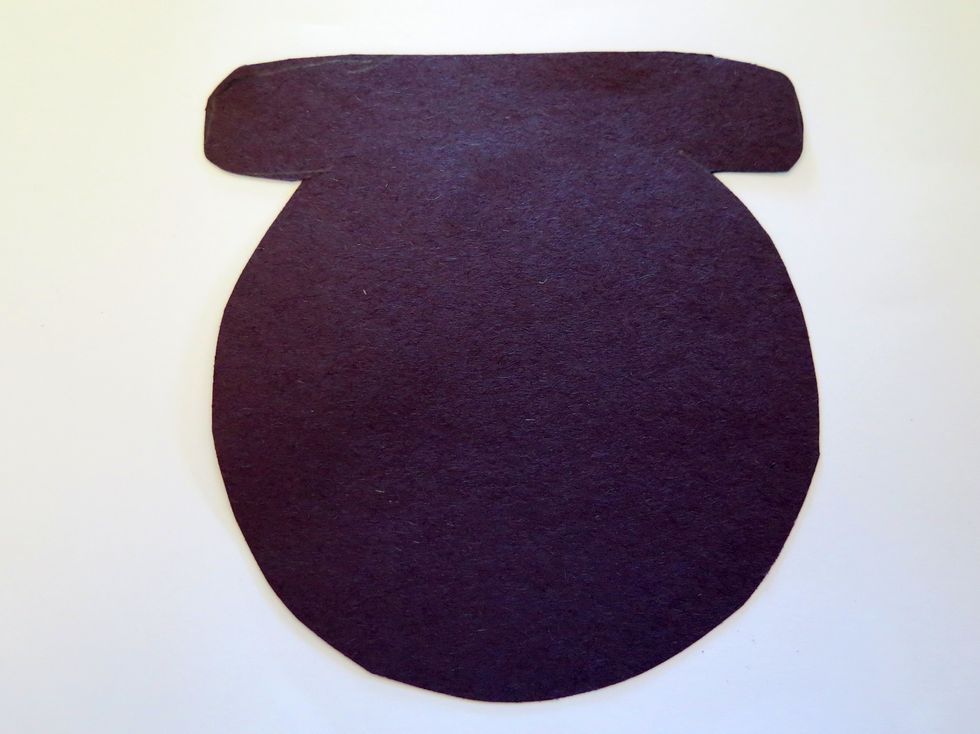 Then it's easy to free-hand draw the lid part.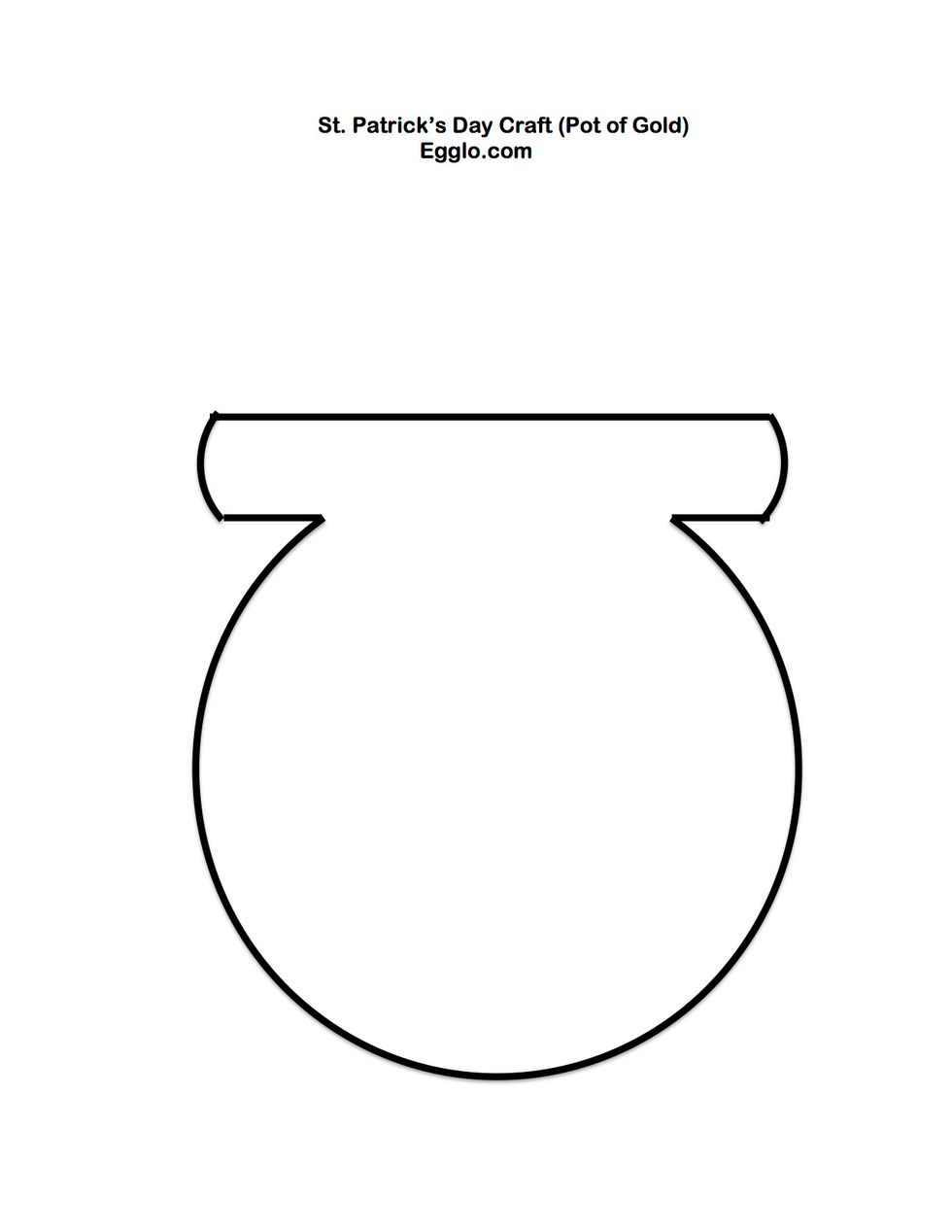 Or you can print out this template onto brown or black paper. Or cut it out and use it as a template to trace the pattern onto colored construction paper.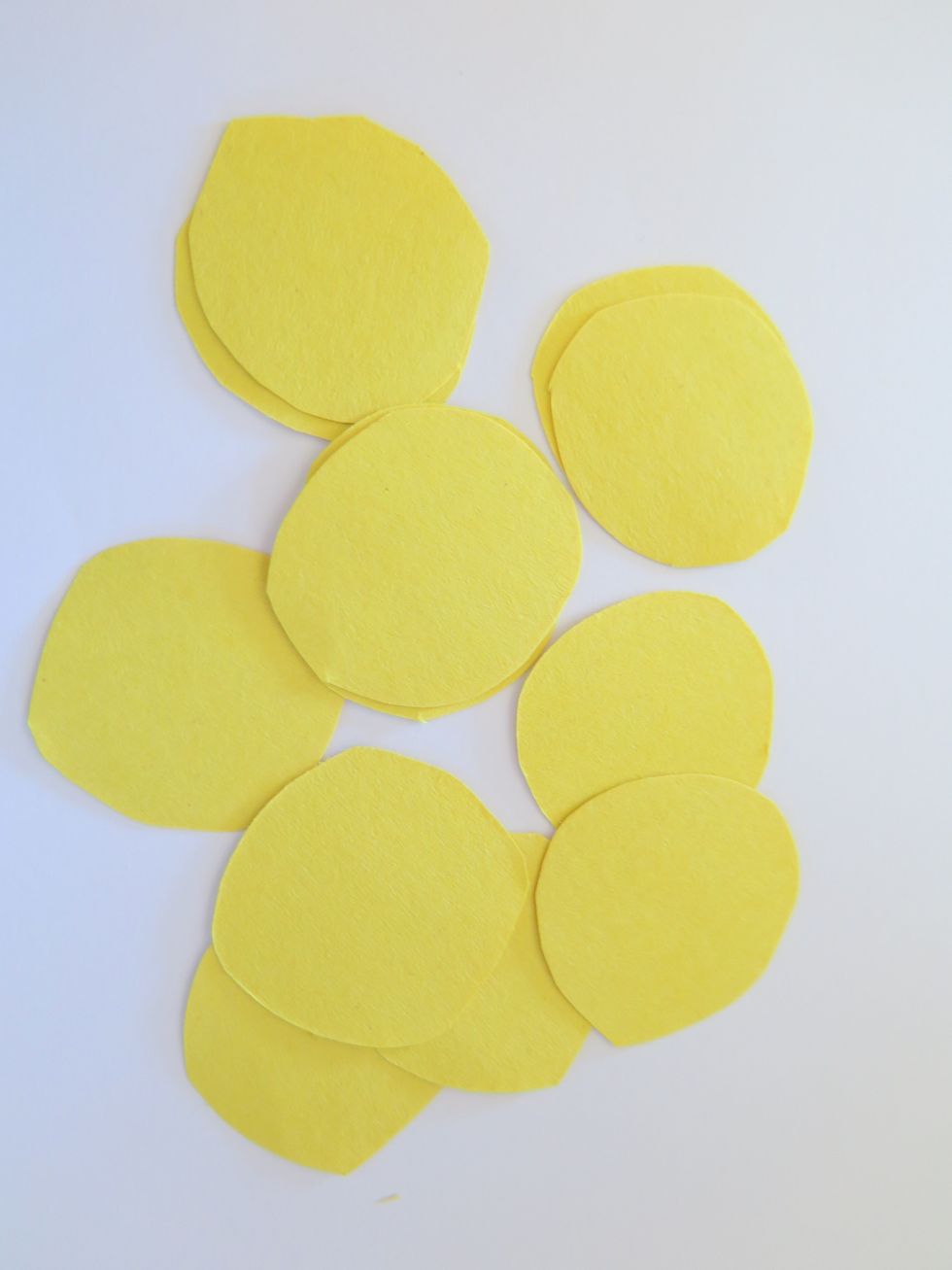 With yellow paper draw a bunch of little circles and cut them out. These are going to be the "coins."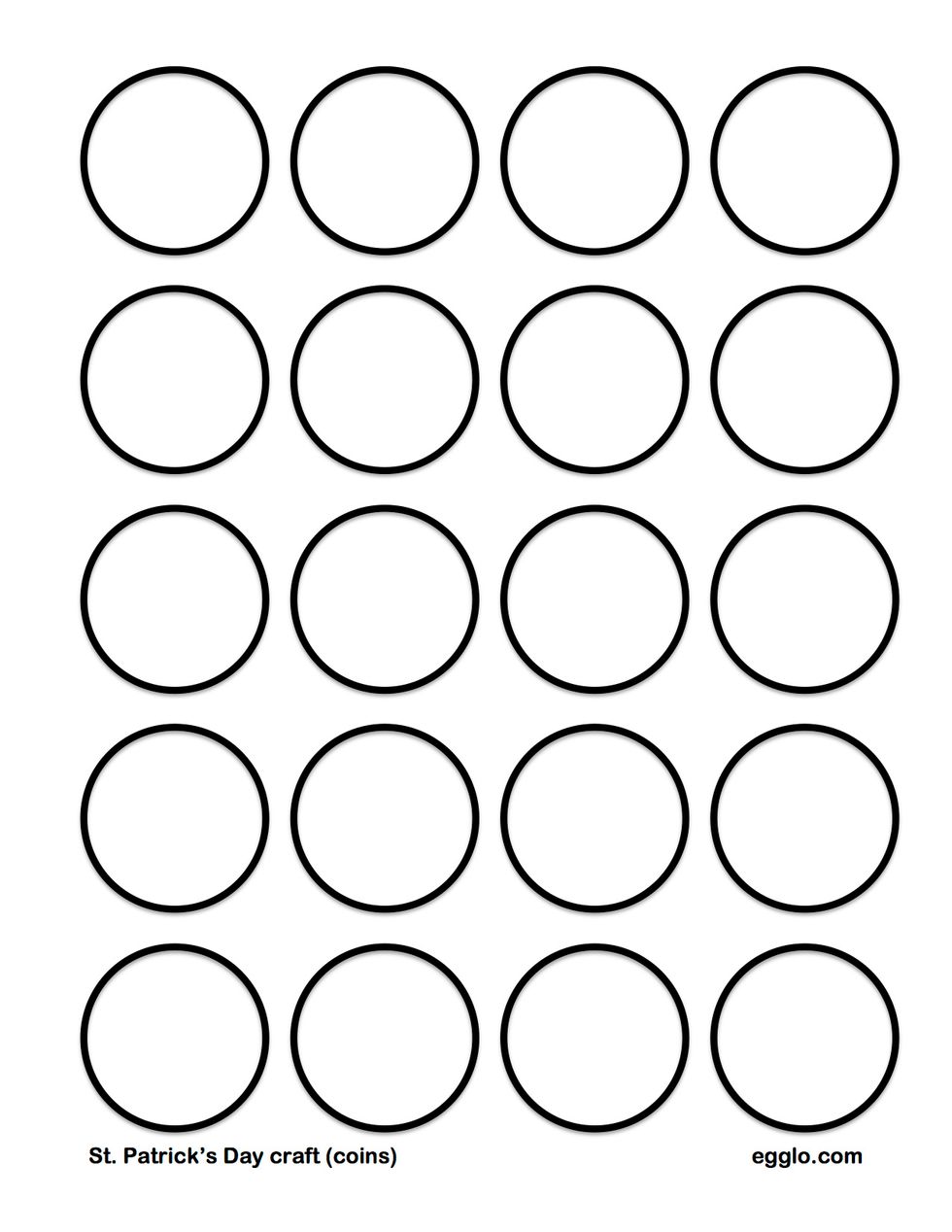 Here is a template for the coins to make it easy. Just print it out on yellow paper.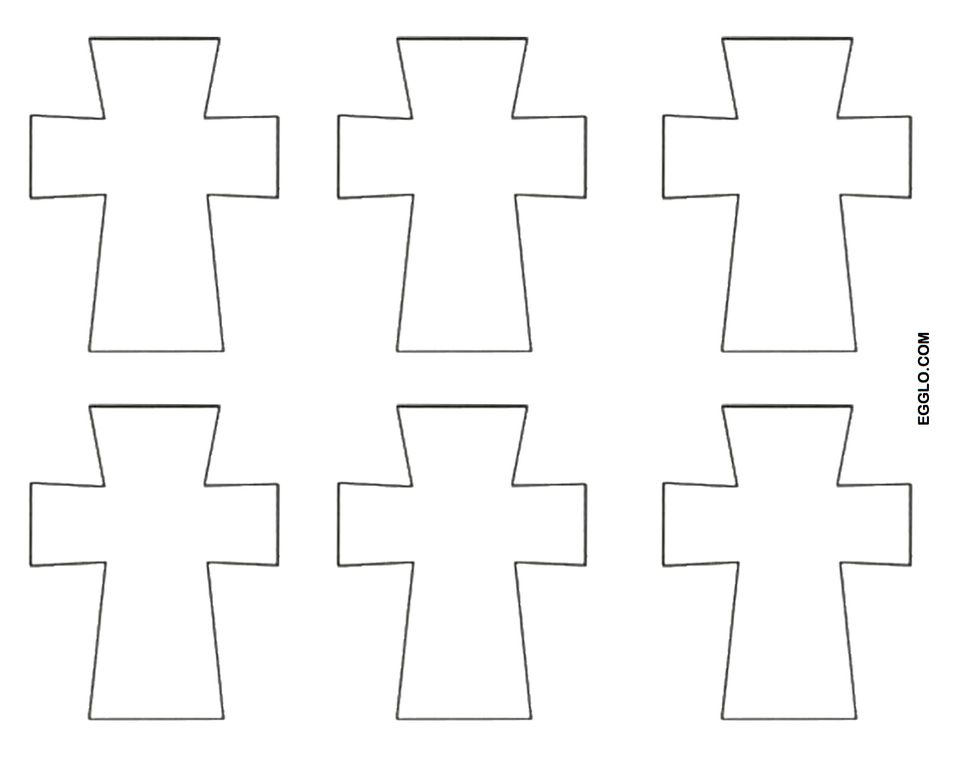 Here's a template with cross that can be cut out. Or you can simply draw one.
Glue the cross onto the pot.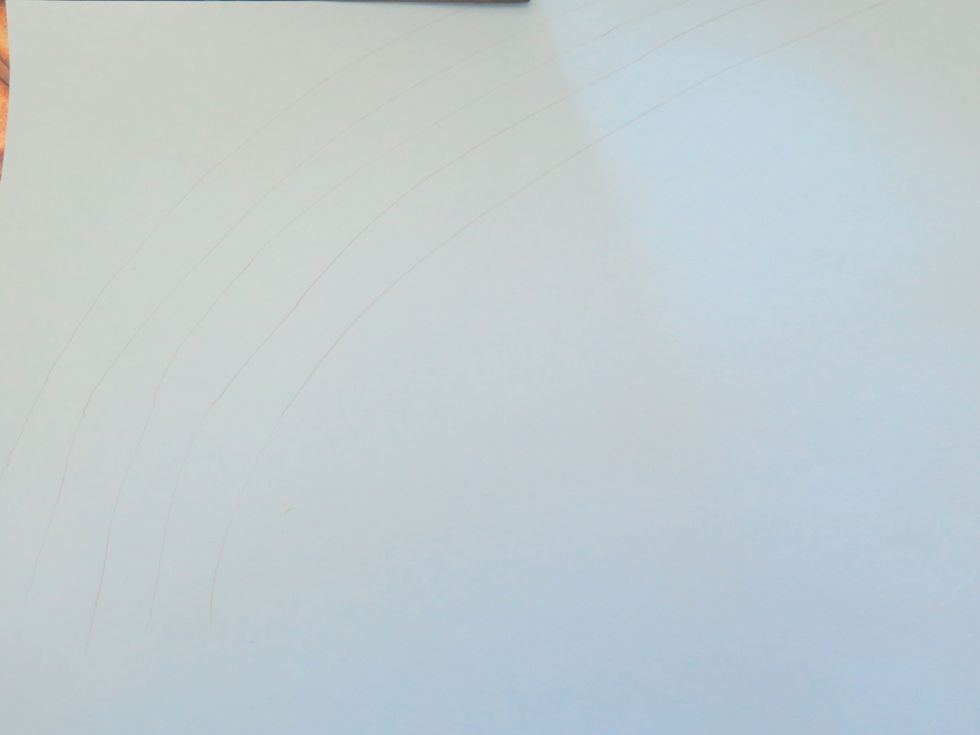 I drew lines on the poster board to help the girls paint the rainbow. But you could let kids paint their own rainbow.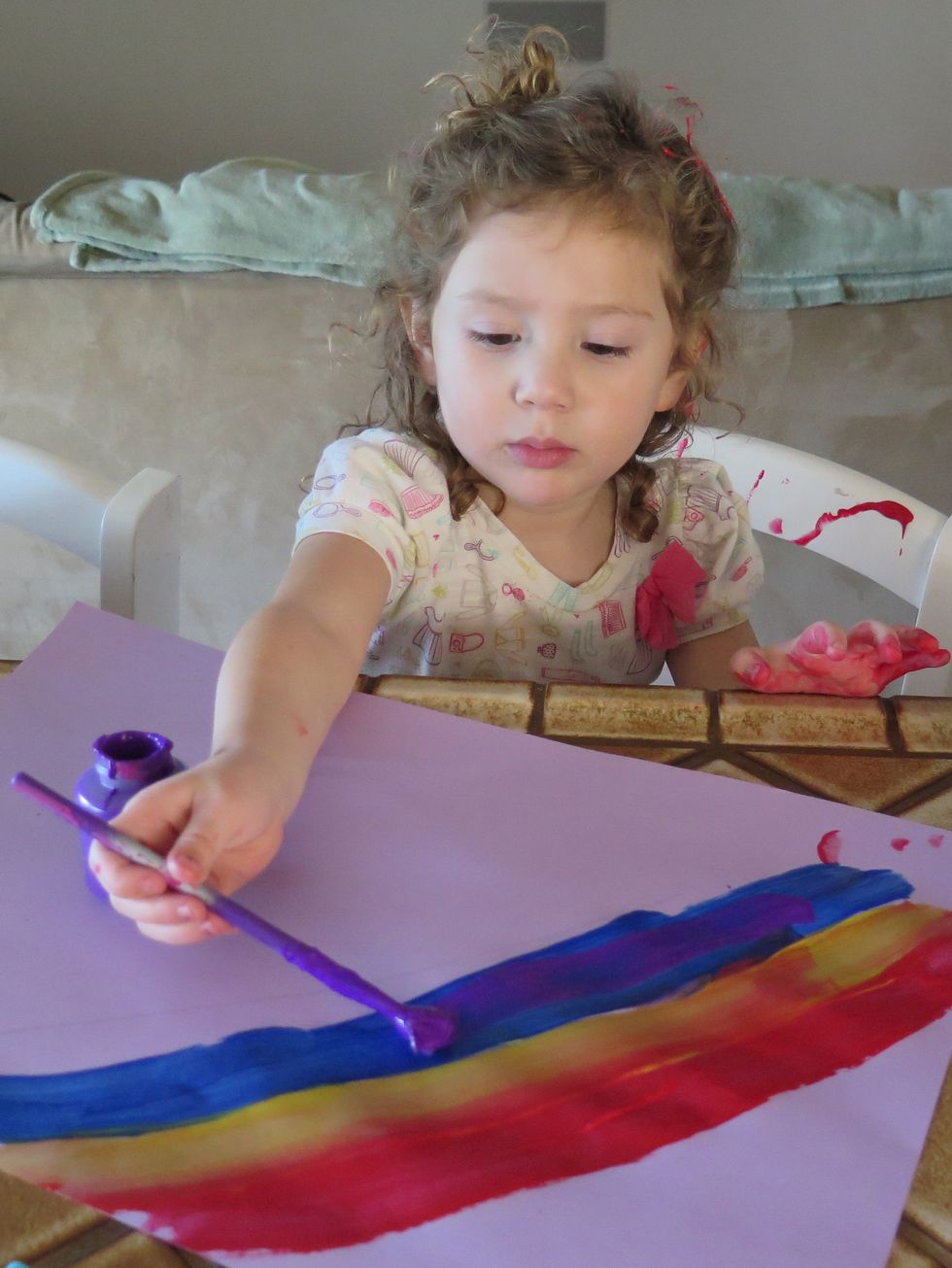 Now it was time to paint. I put a little dot of paint in each line so the girls would know where to paint each color. Of course you can also let kids paint it however they want.
Glue the pot onto the paper under the rainbow and the coins on the pot.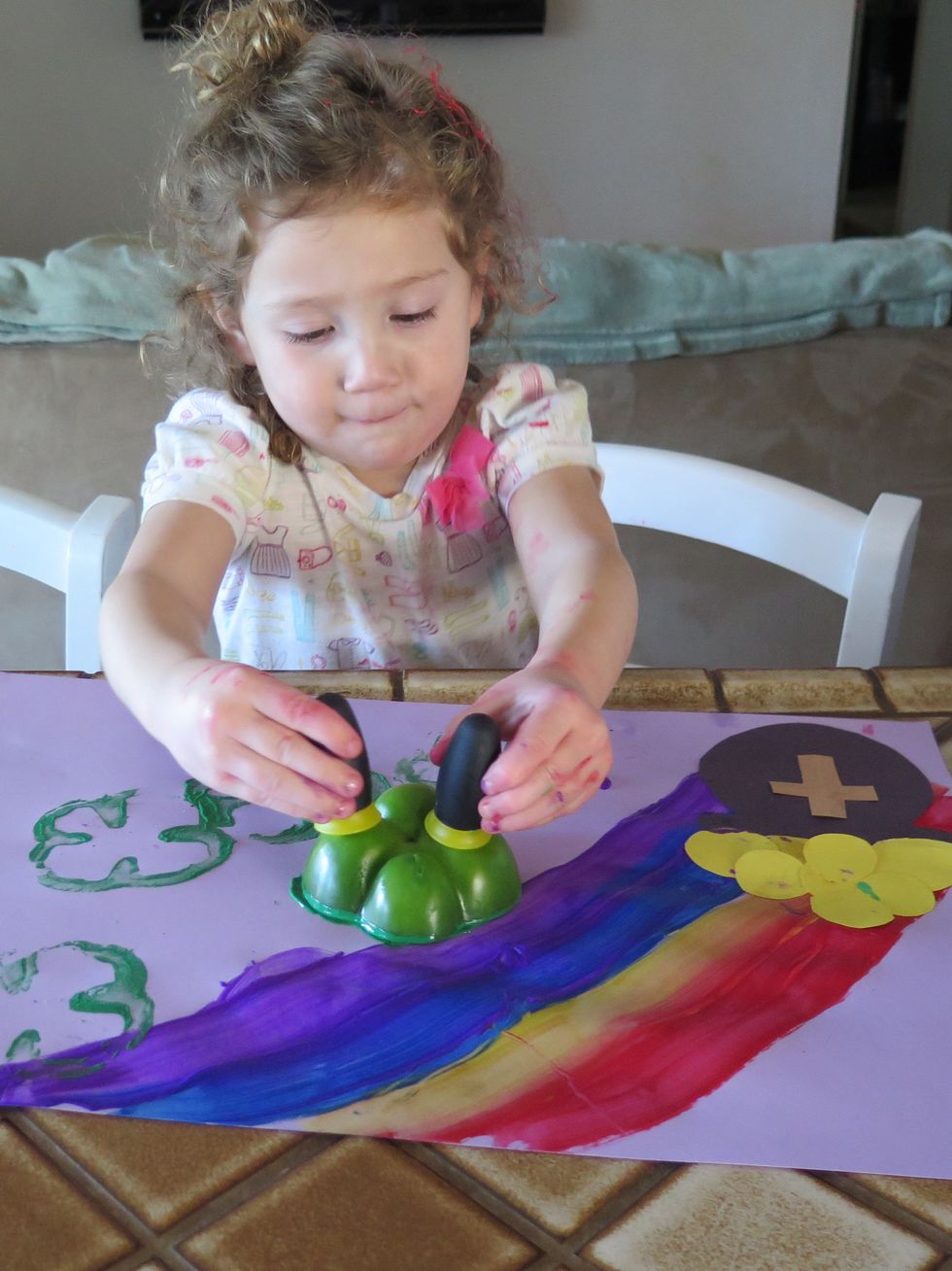 Cut the bell pepper in half. Insert the corn cob holders into the pepper to make stamping it easier. Otherwise it's hard for little hands to grip. Let the kids stamp away!
Dani Rea asked what shamrocks were. This was a great opportunity to talk about the Trinity. God the Father, the Son and Holy Spirit are one, like the three parts of the shamrock make one leaf.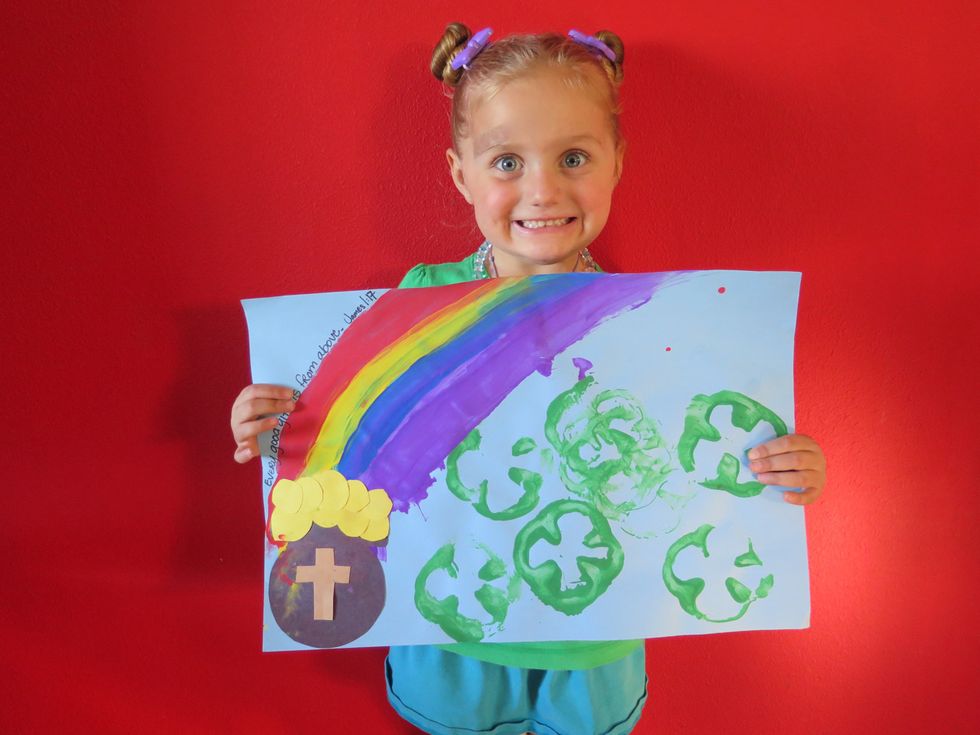 Dani Rea asked where shamrocks come from. The point of the lesson: James 1:17 Every great gift comes from above.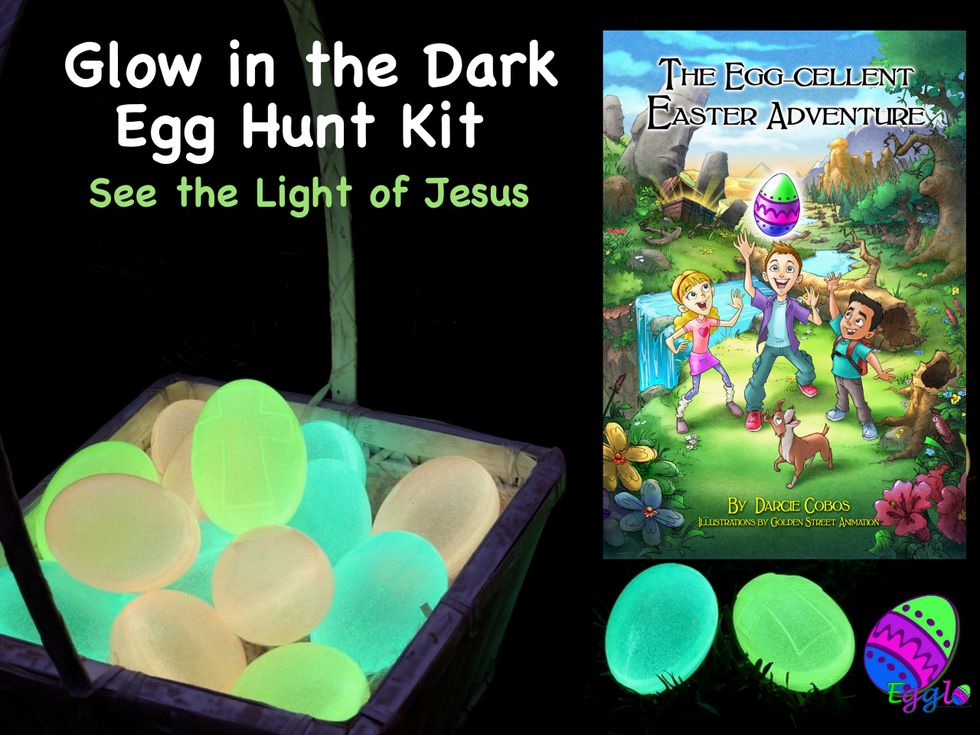 Find free children's activities with meaningful messages at egglo.com/blog. Our purpose is to teach children about Jesus. Egglo features the glow-in-the-dark Egglo Egg hunt to see the light of Jesus.
Bell pepper
Poster board- large
Corn on the cob holders
Paint- red, yellow, green, blue, purple
Construction paper- yellow, black, brown
Pencil
Glue stick
Marker
Bowl or plate for paint
Scissors
Egglo Eggs
Egglo Eggs is an exciting, interactive, glow-in-the-dark Easter Egg hunt program designed to keep the focus
 on Jesus and teach your kids his truths.