Our oldest daughter is getting married, so my husband is feeling a bit sad and old. To cheer him up, I'm going to make his favourite sweet, choux pastry.
7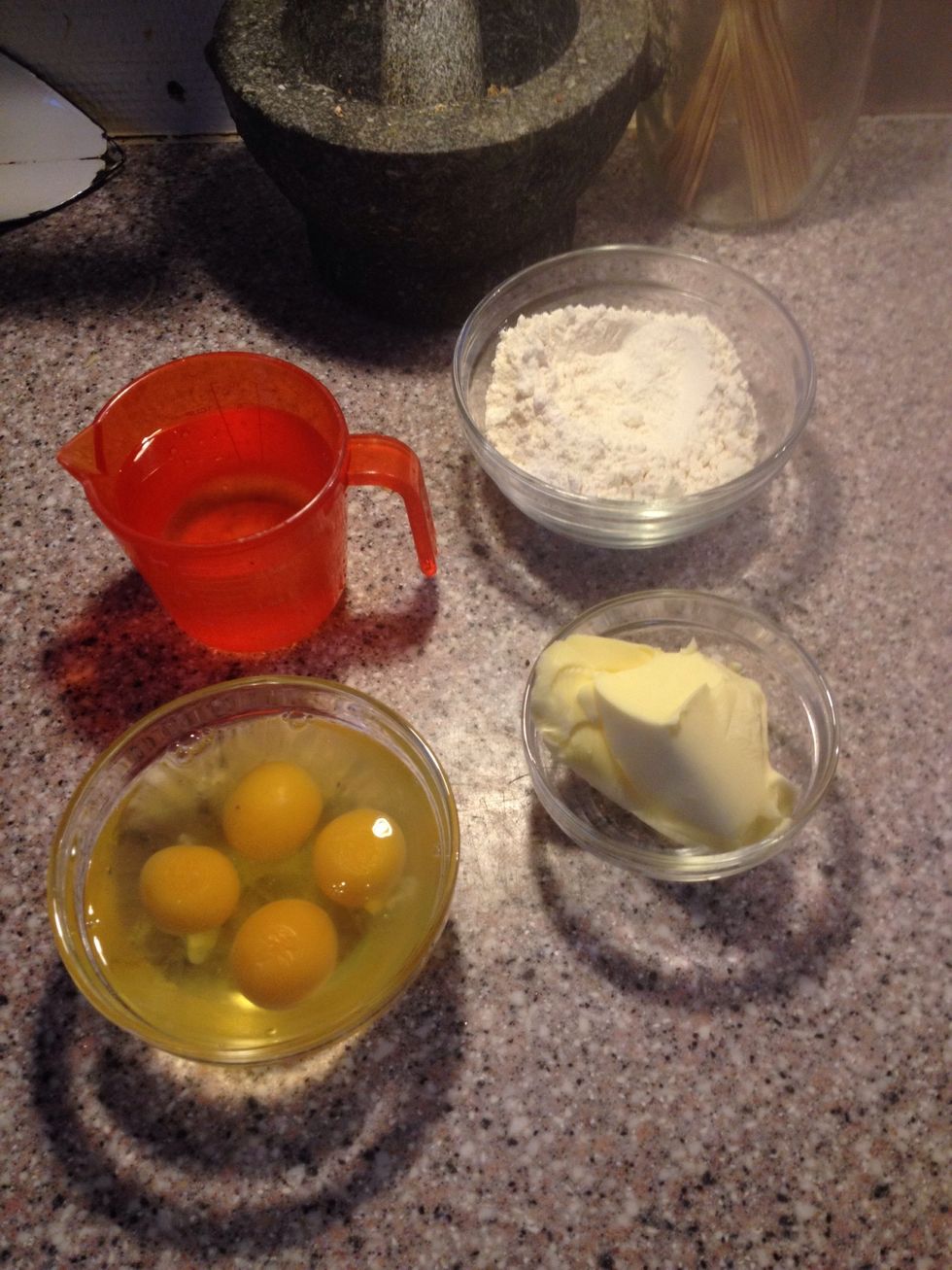 Turn your oven on at 390°F/200°C. Pour water into a pot and add the butter. See supply for measurements.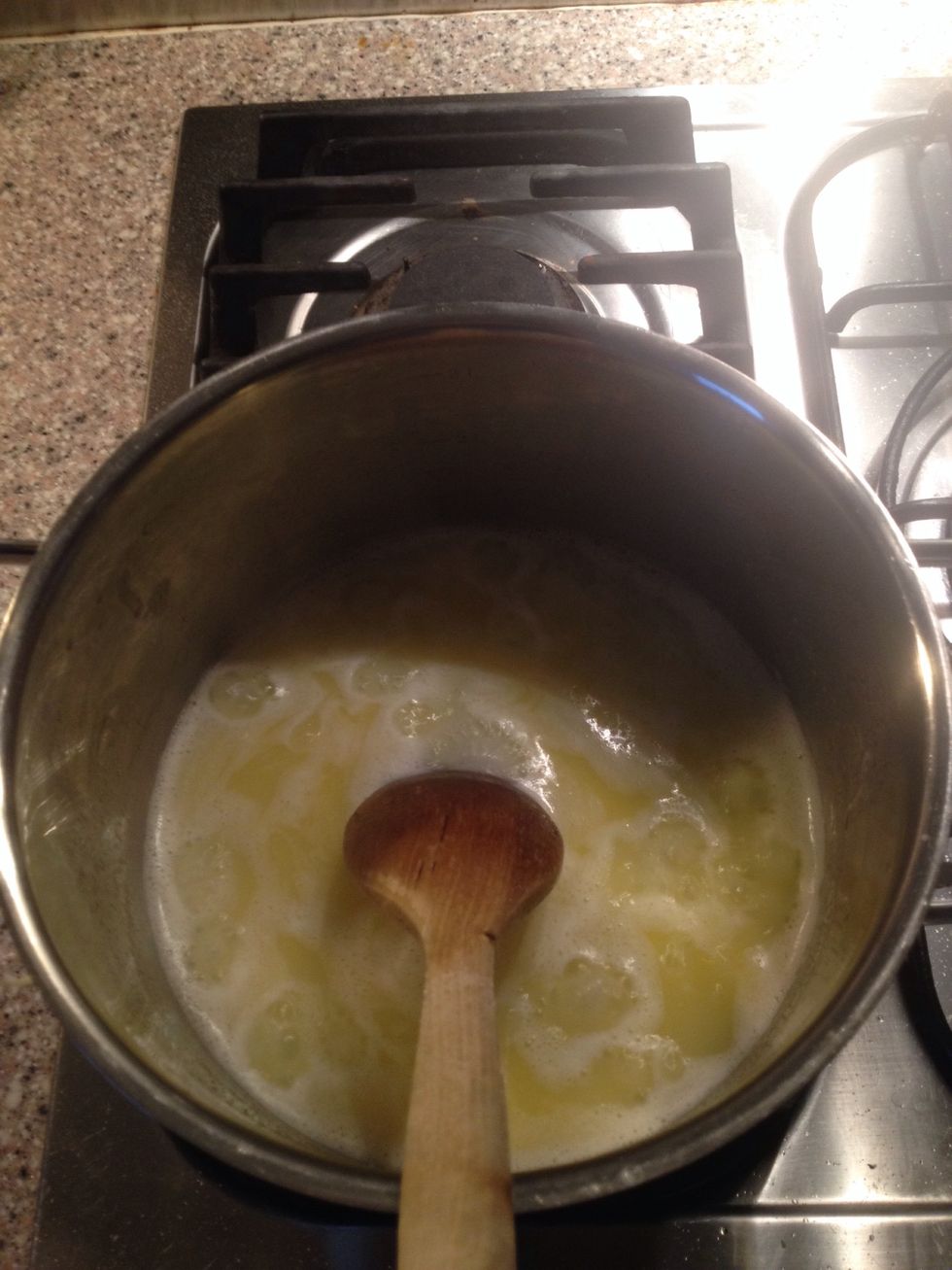 Bring the water and butter to the boil.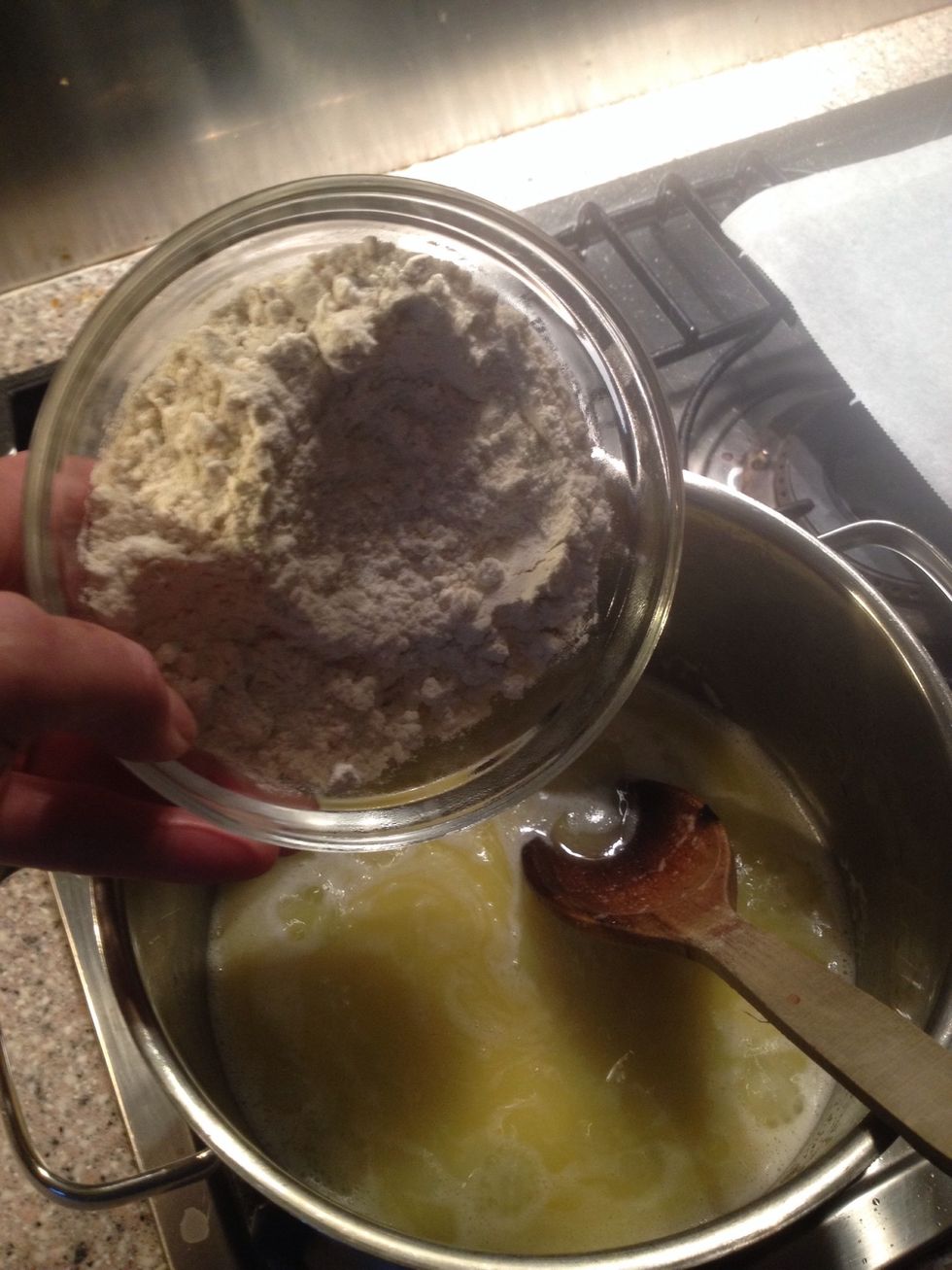 Add all the flour to the boiling water/butter mix.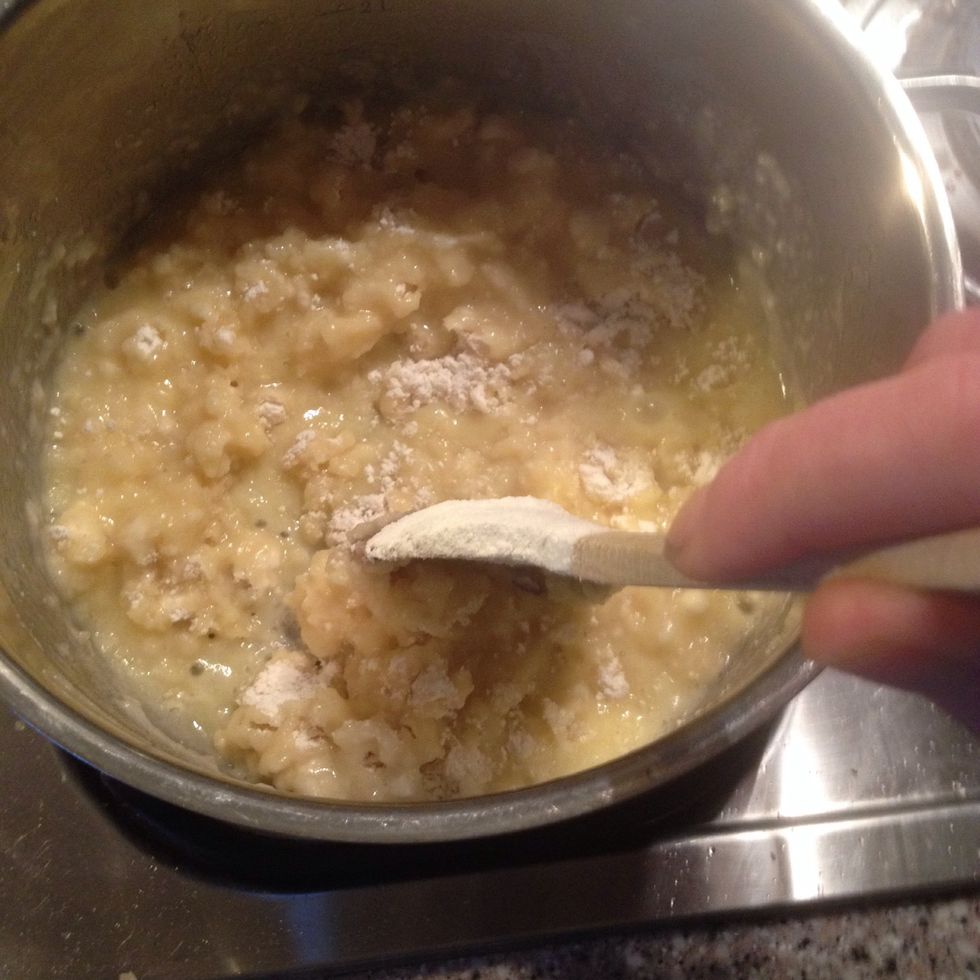 Stir until you have a lump of dough.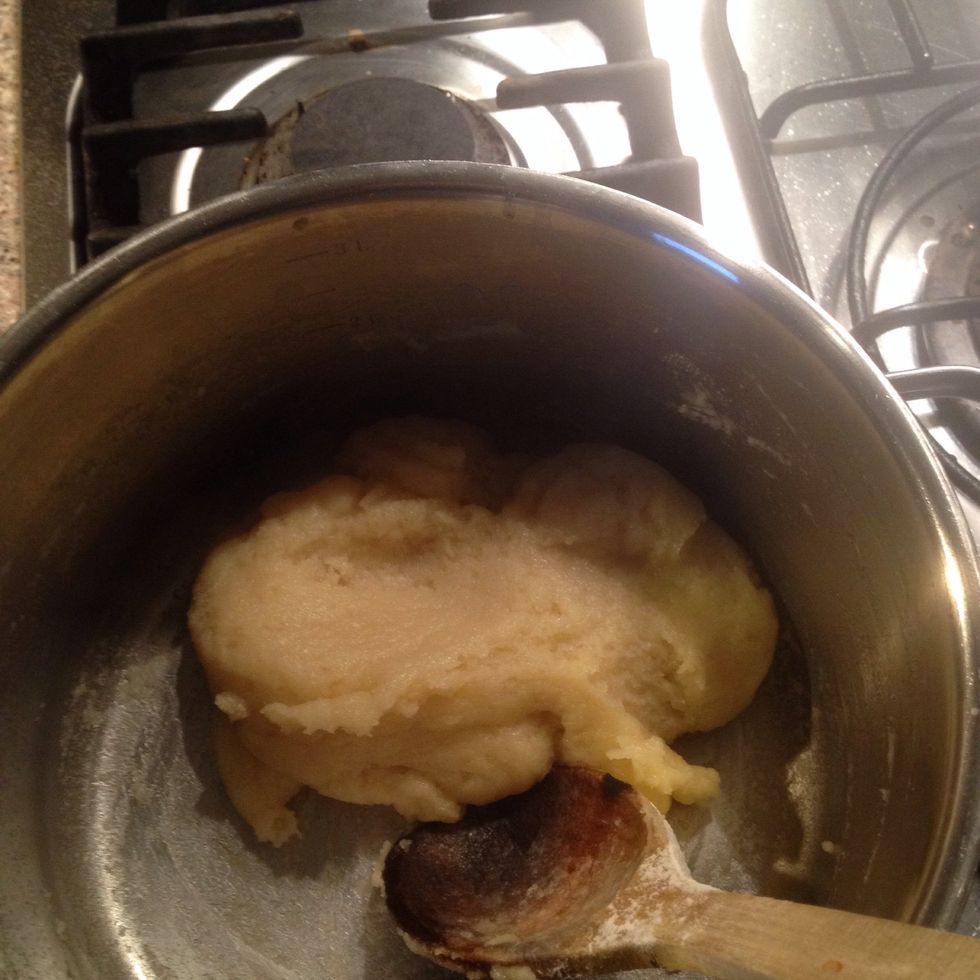 Lump of dough. Turn off the heat and let the dough cool down for 5-10 minutes.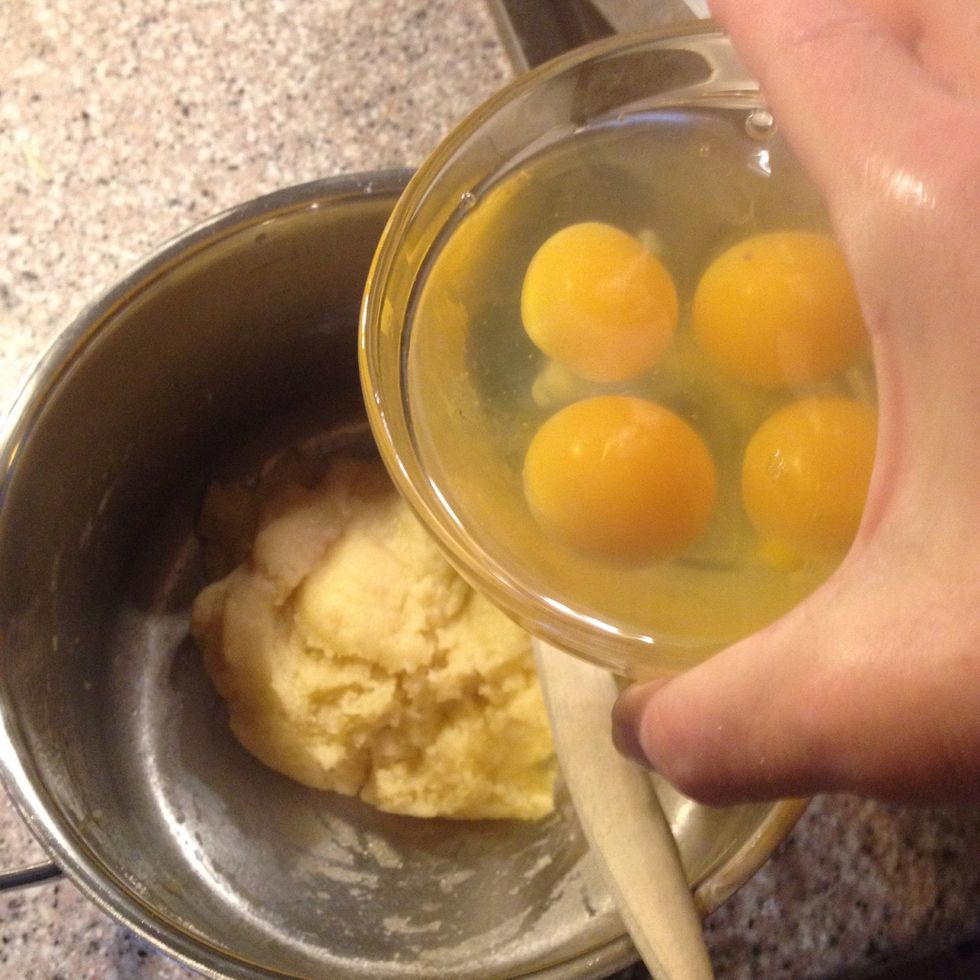 Add one egg at the time. You may not need all 4, it depends on the size of your eggs.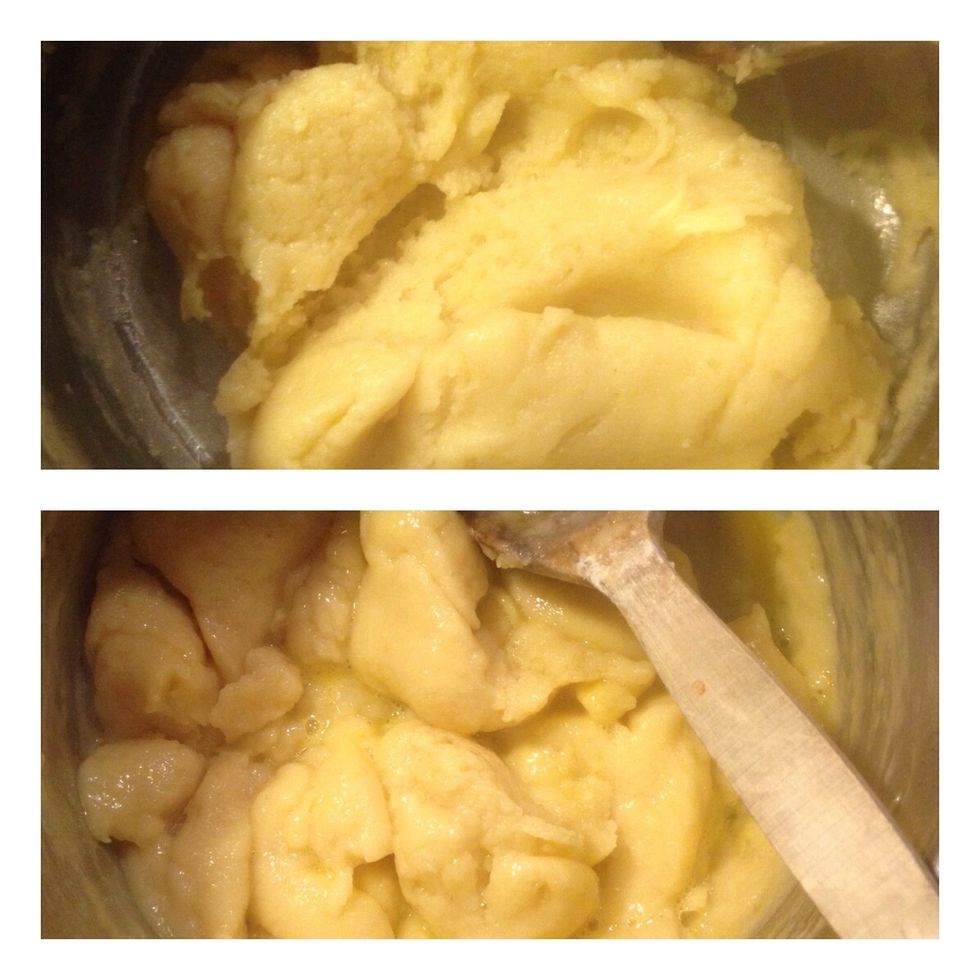 Top picture shows the dough after the first egg have been added. Bottom picture shows the dough just after I added the second egg. Stir in the egg until your dough forms a lump again.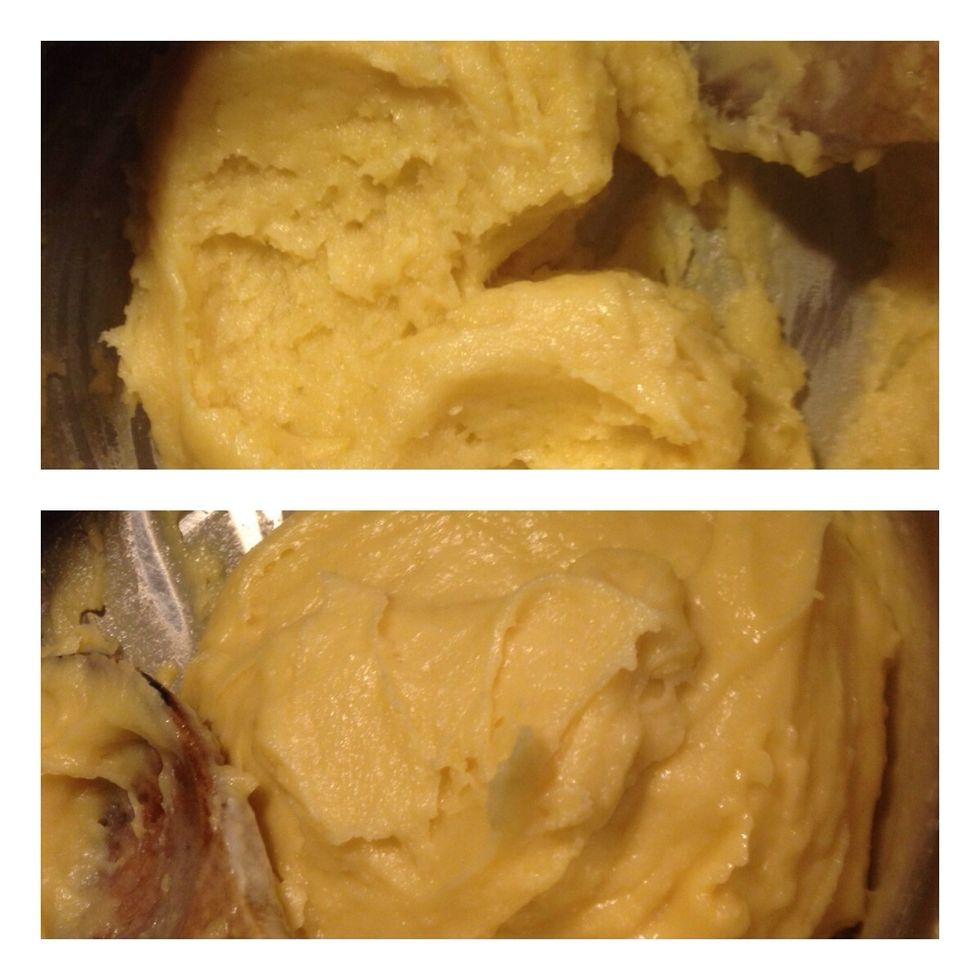 Top picture shows the dough after the second egg. The dough is a bit gritty and does not shine. Bottom picture shows the dough after the third egg. It is now smooth and shiny. I only needed 3 eggs.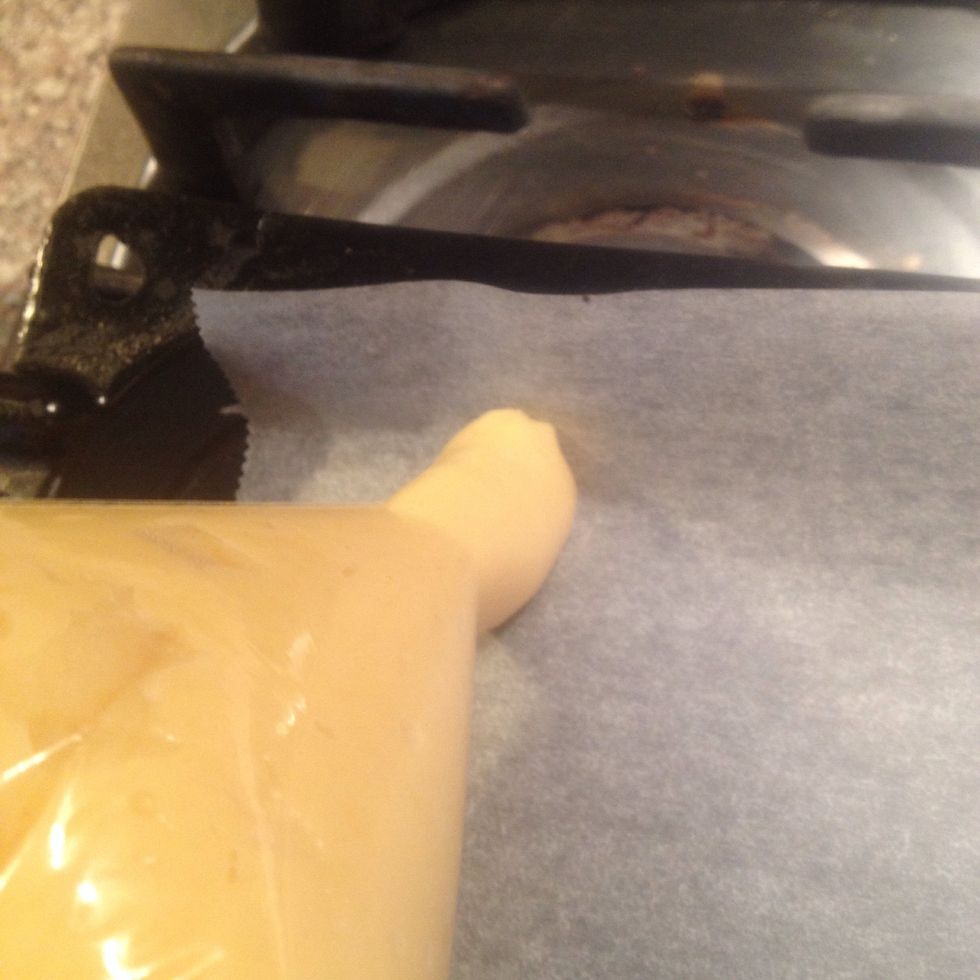 Use two spoons or as I did a plastic bag. The choux will double in size so space them well. Bake for 20 minutes.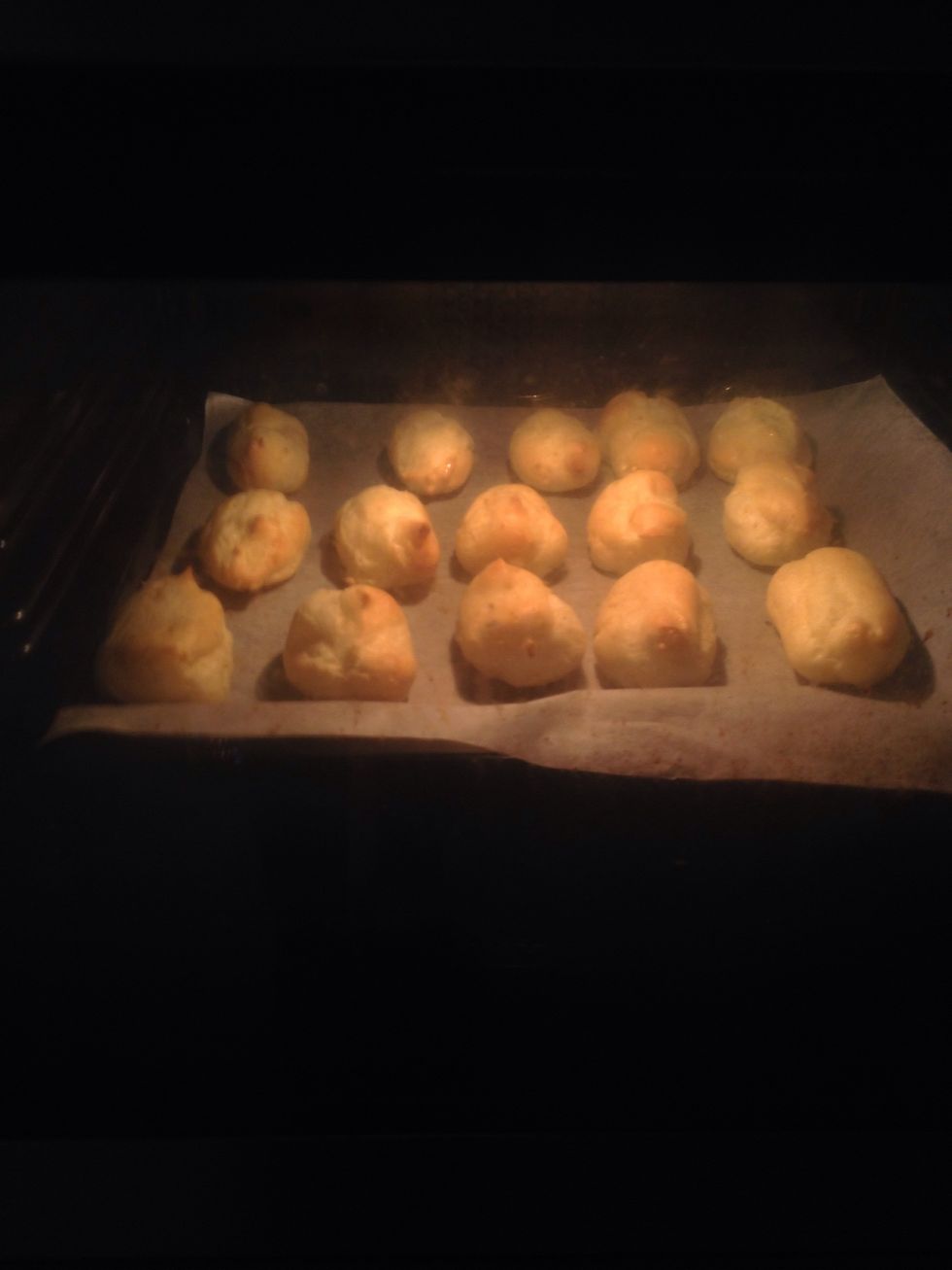 DO NOT OPEN THE OVEN THE FIRST 10 MINUTES. If you do, they will collapse. Trust me.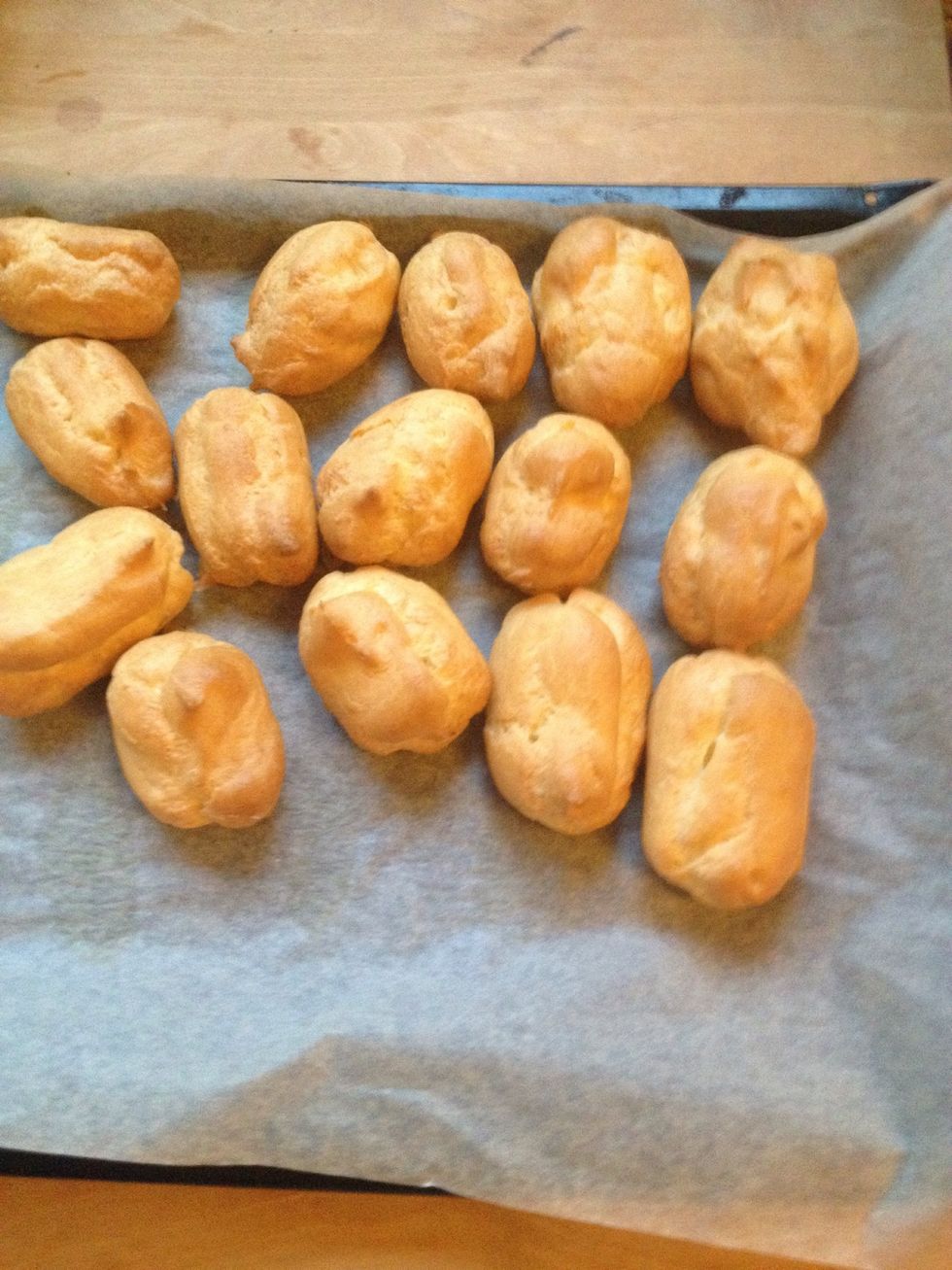 After they are done, either turn off the oven and open the door a bit, so they cool down slowly, or take them out and cut a slit in the side to let the steam out.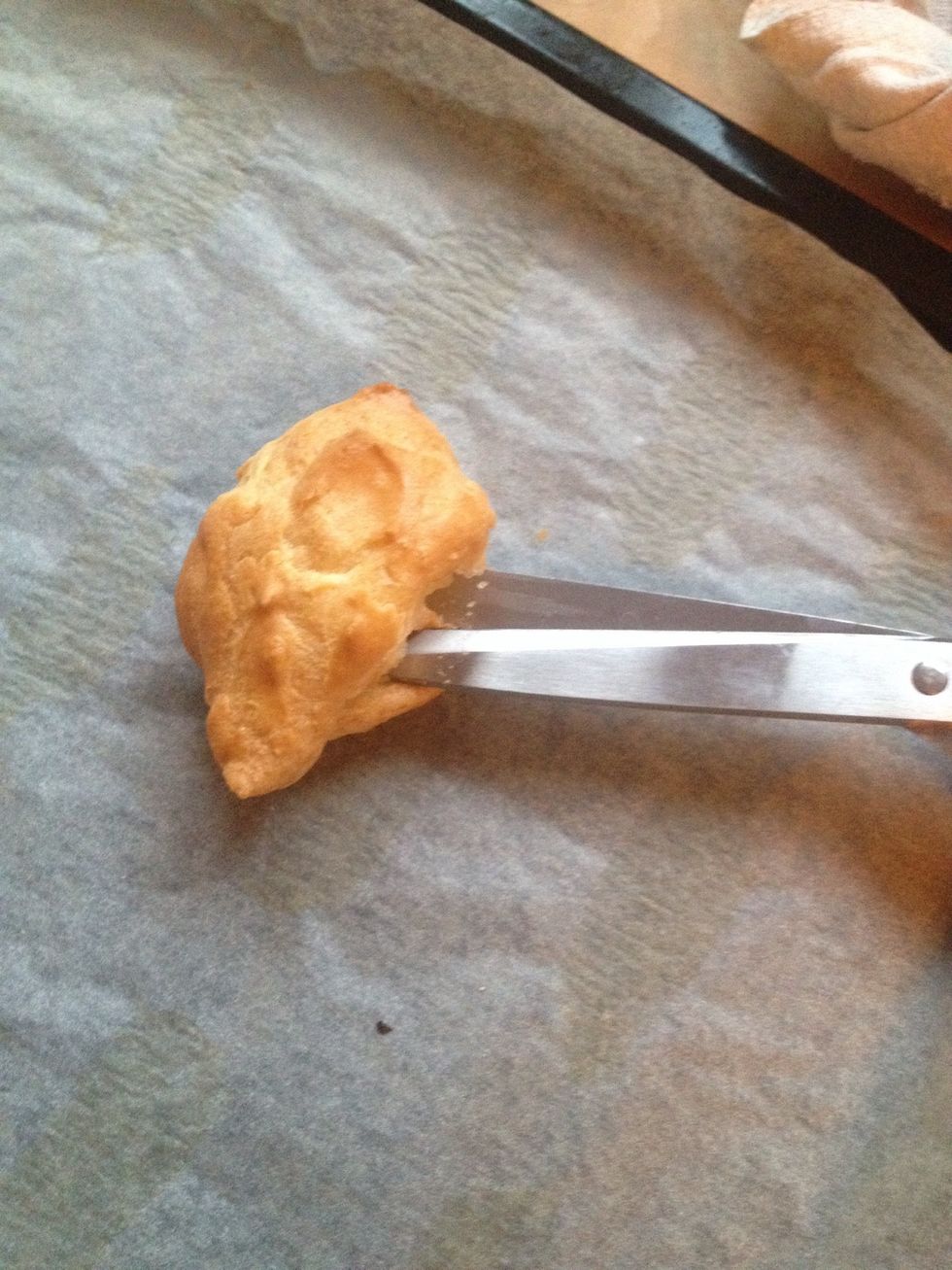 Use a pair of scissors, it is easiest. If you don't do this, they will collapse due to the hot steam inside.
Fill them with cream, ice cream, garlic cream cheese or what ever takes your fancy. Dust with icing sugar or chocolate sauce if you fill them with something sweet.
4.0 Eggs
1.0c Water
100.0g Butter
130.0g Flour