How to make choux pastry
My mom have been making this pastry for over 20 years 😊 yield: 21 medium sized pastries, bonus 1 if you count the little one 😉
5
Put water and butter into medium sized saucepan, stir until butter is melted and bring to boil, add a pinch of salt.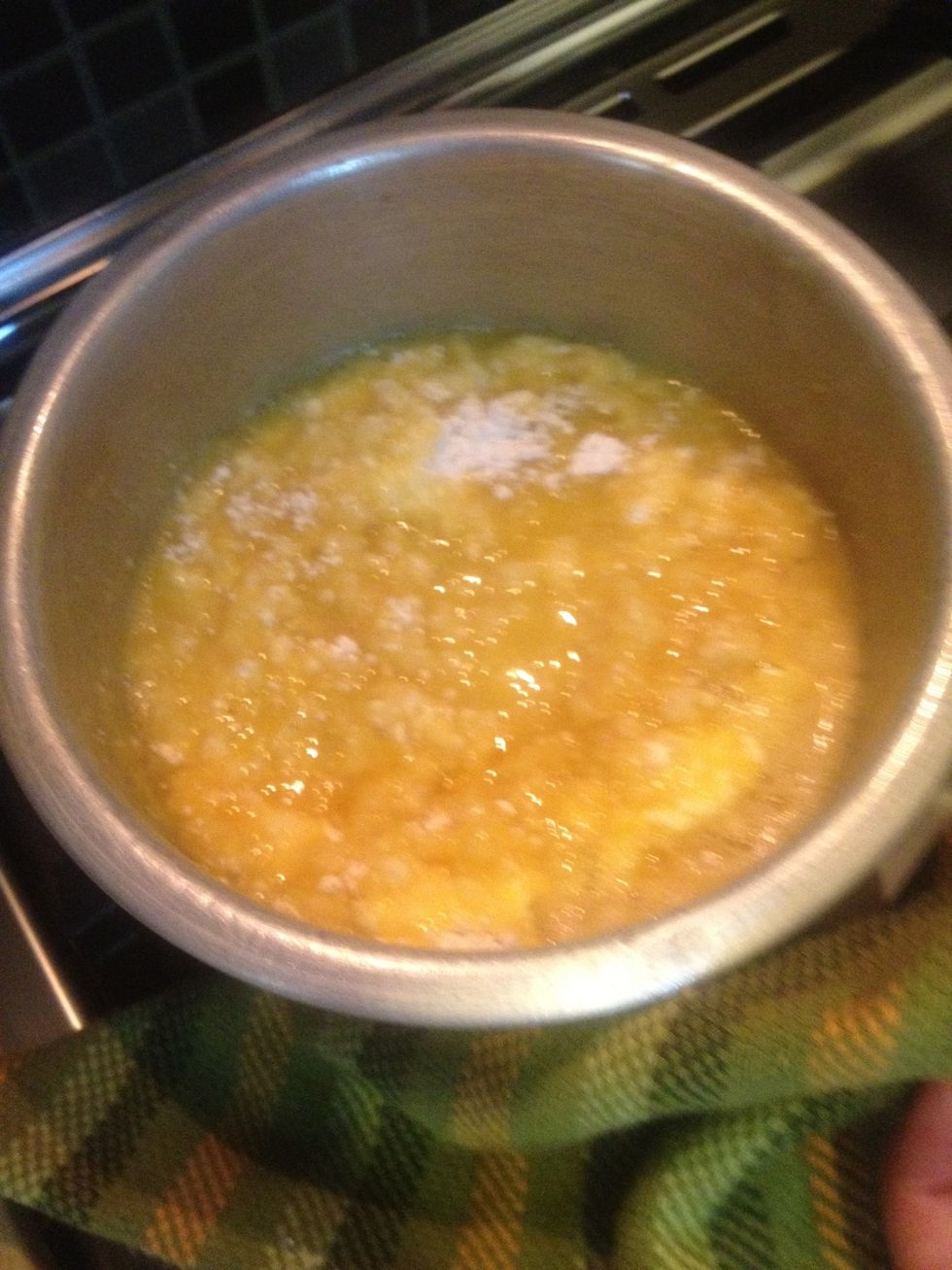 Remove from heat immediately and add flour all at once, blend well.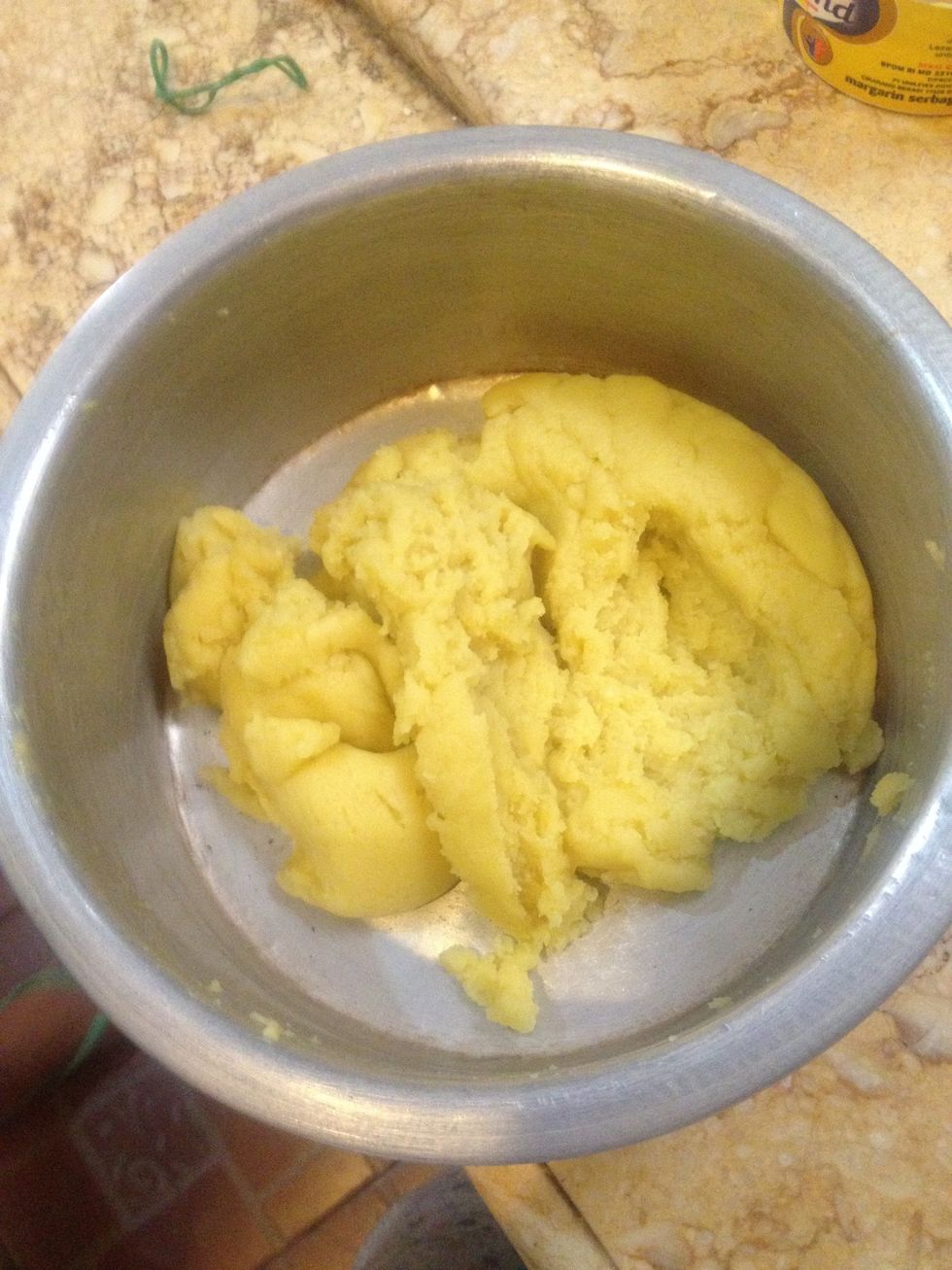 Stir vigorously with wooden spoon until mixture leaves the sides of the pan and forms a smoothish ball 😊 allow to cool for 2 mins.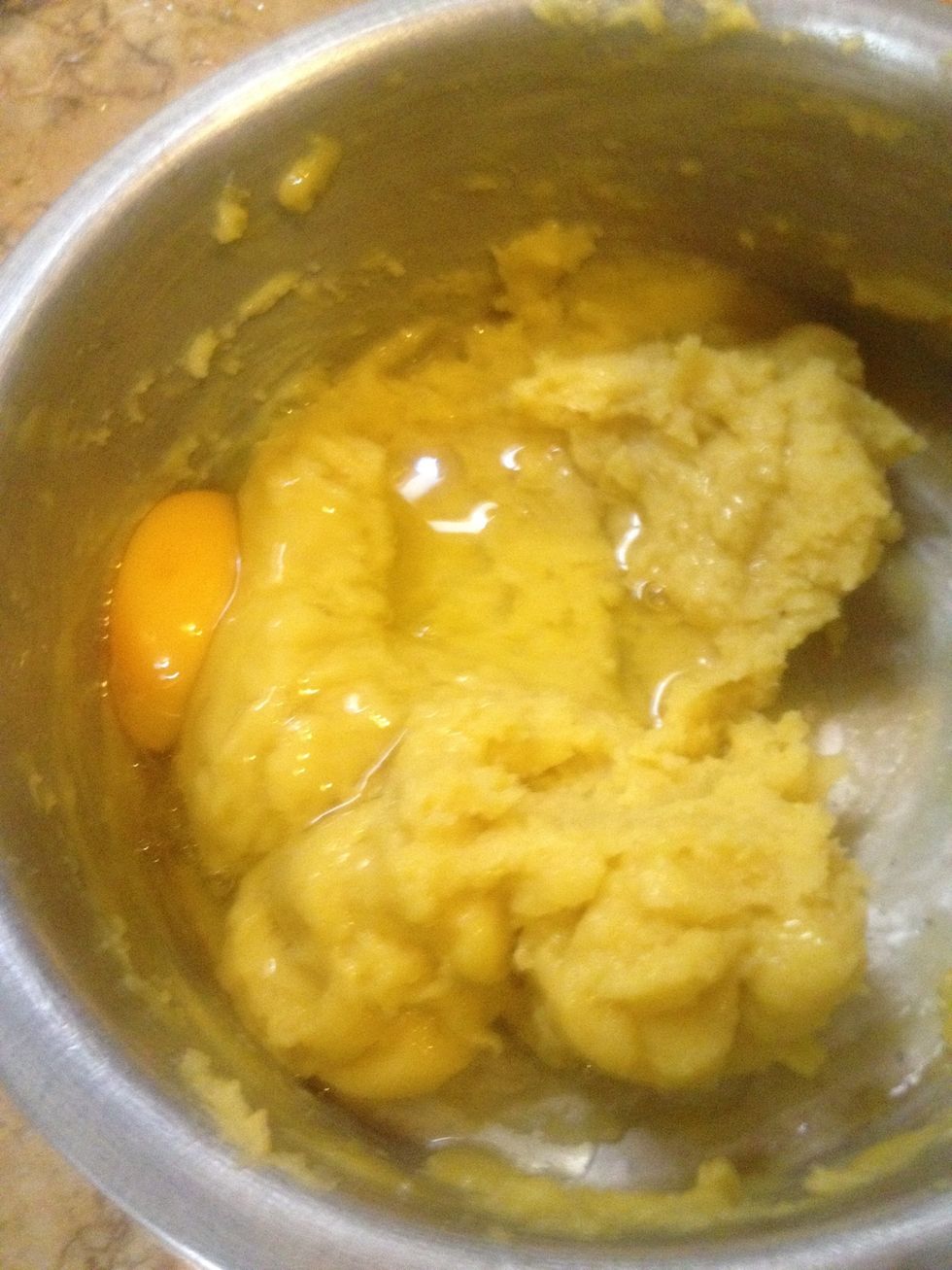 Add egg, one at a time, beating througly after each addition. Beat until the mix is smooth and glossy.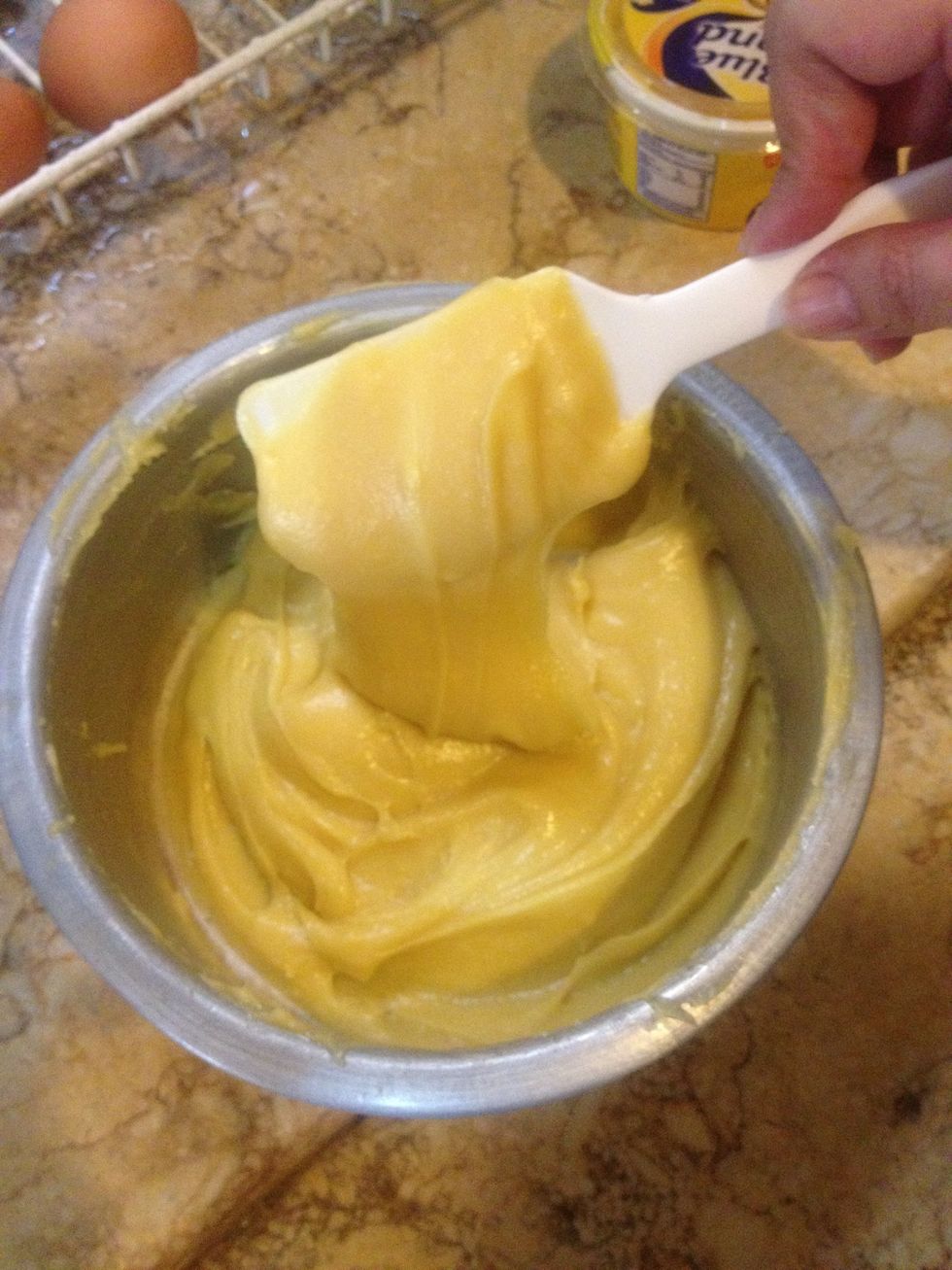 Like this.
Put it into the oven, bake for 45 minutes or until golden brown 😄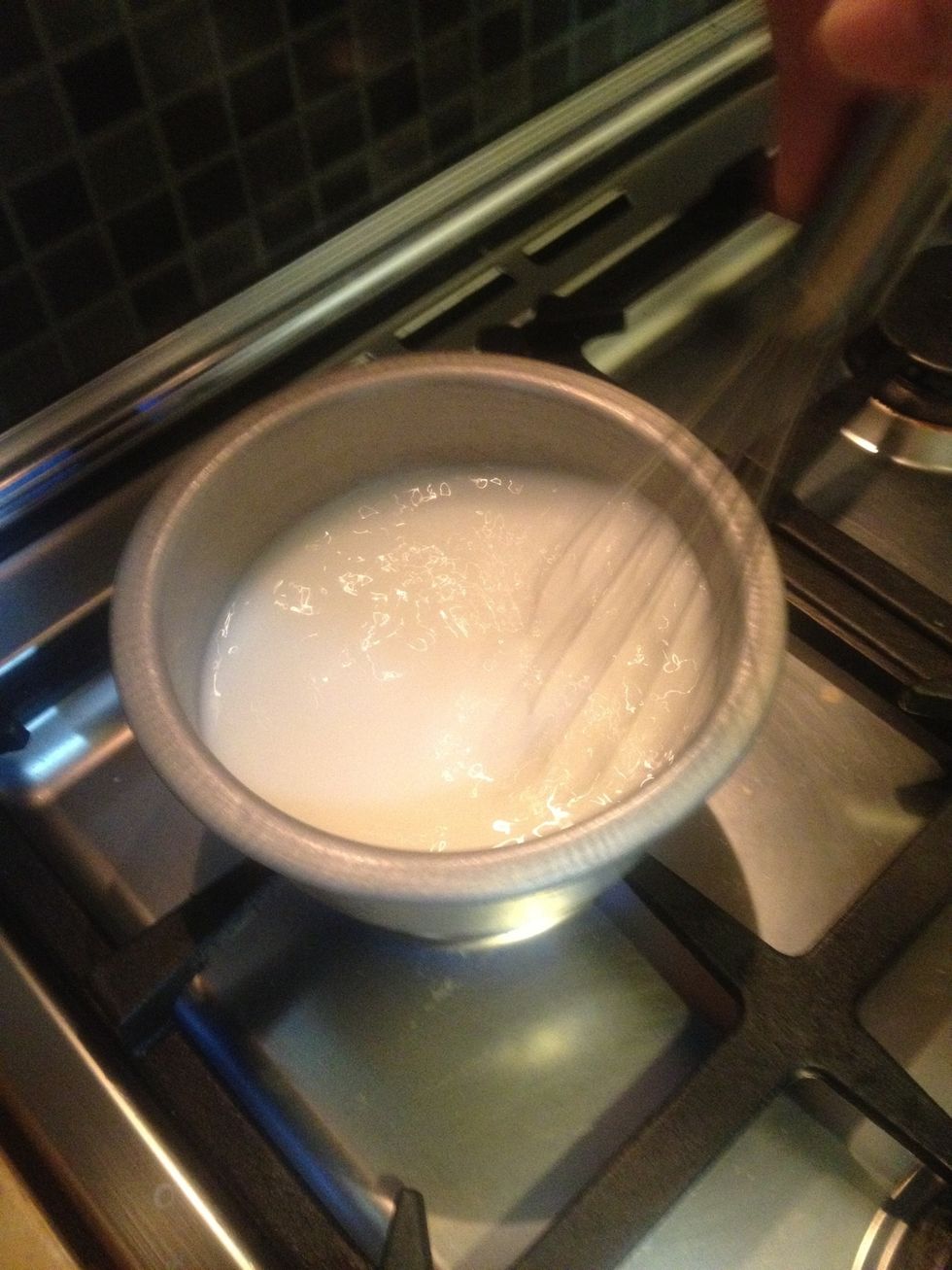 While we bake the pastry, heat 1 1/2 cup of water and 1/2 cup of condensed milk in a medium sized saucepan.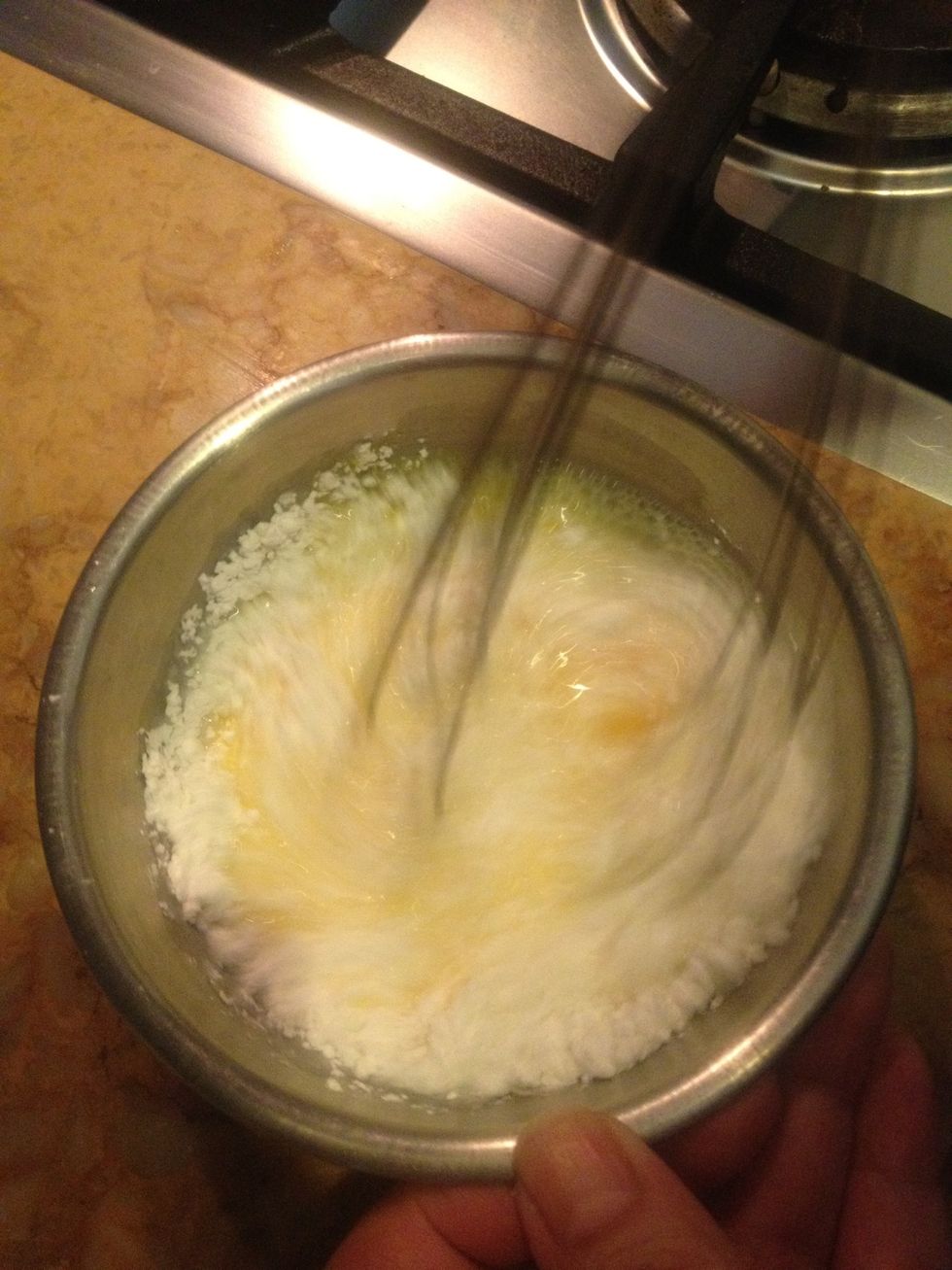 Add 3-5 tablespoons of the water&milk mixture into the egg yolk&cornflower mixture, blend well, make sure there is no lump.
When there is no lump in the 2nd mix (eggyolk+cornflower), add it into the medium saucepan, blend well.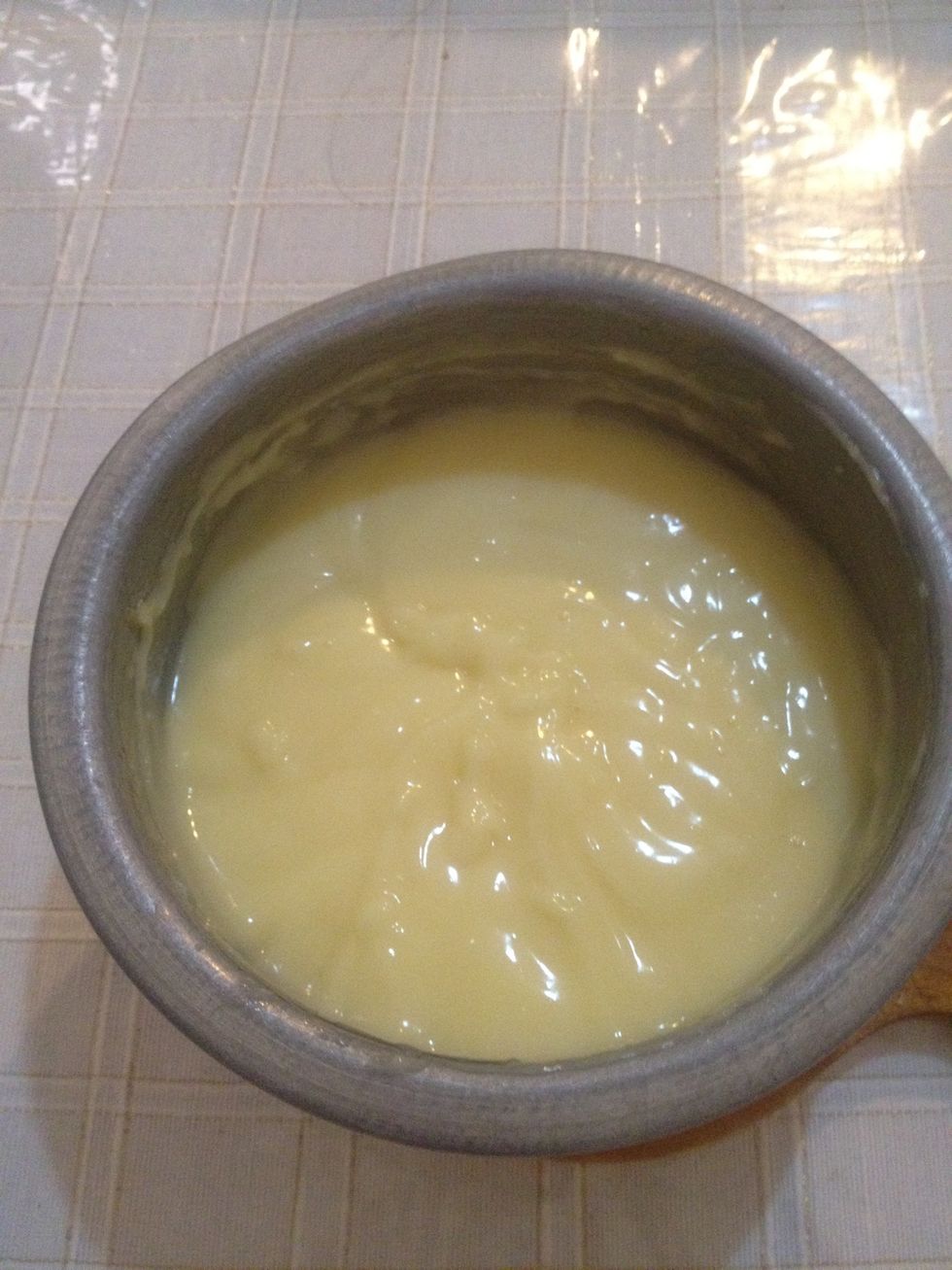 It should look like this.
If your puffs did not rise, either there is too much liquid, flour was added before water boiled or your oven was too cool.
If your puffs came out soggy, the mix was beaten insufficiently, puffs not sufficiently cooked, or the oven door was opened too soon.
If your puffs did not hold shape, it was either because of the insufficient beating between addition of eggs, or mixture not cooled sufficiently when you added it into the tray.
It should come out looking like this 😃
Enjoy!! Have fun making this easy Choux pastry ☺
1.0c flour
1.0c Water
1/2c 1/2 cup butter
3.0 eggs (60 grams)
1/2c Water
1/2c Condensed milk
1.0 Egg yolk
2.0Tbsp Corn flower
1.0tsp Vanilla extract