Brown the pork. Session with salt & pepper.
Like so. Move to a pot deep enough to fit the rest of the ingredients.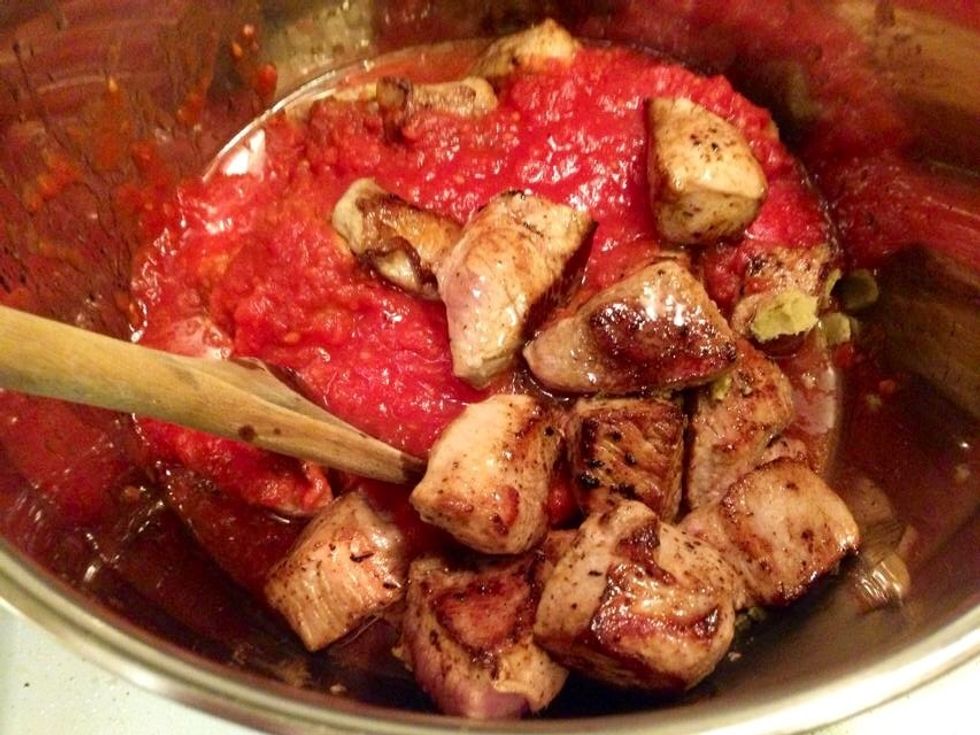 Add canned tomatoes.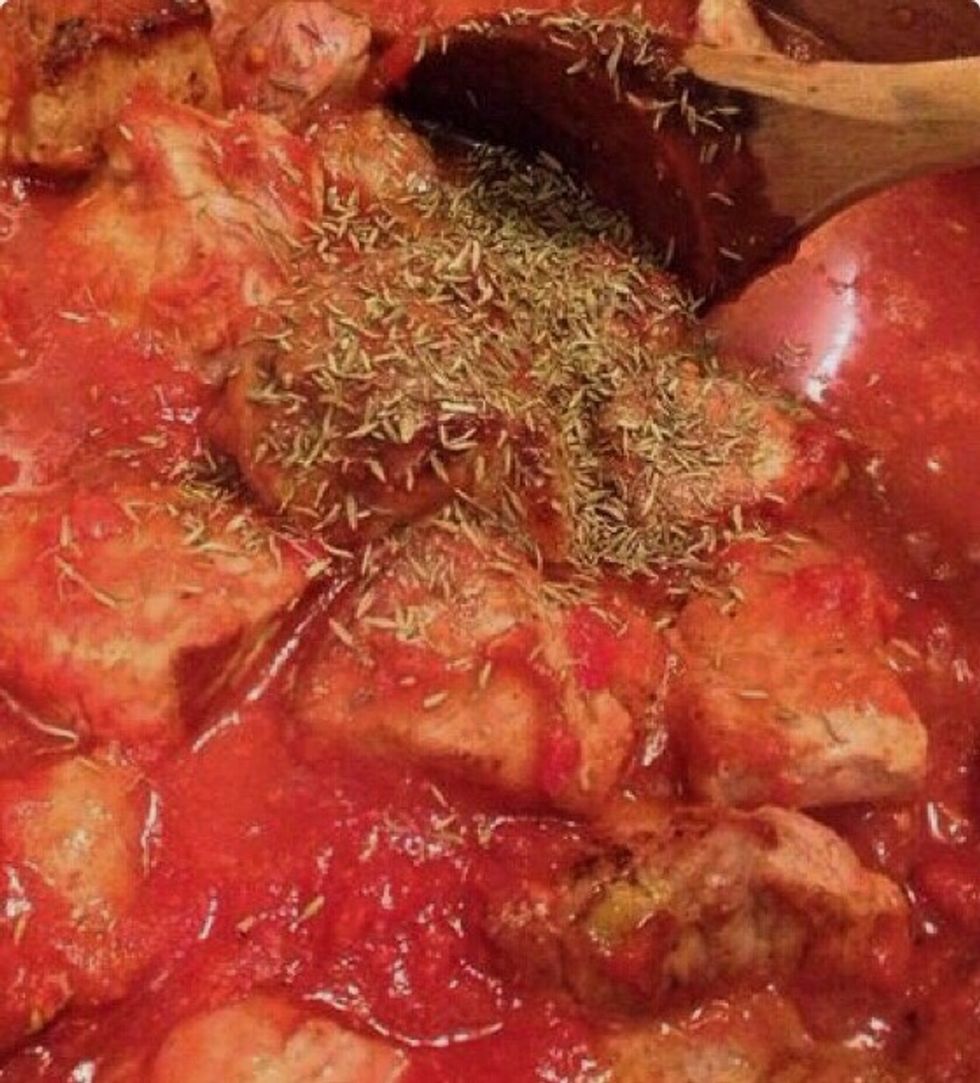 Add thyme, chicken broth and water. Cook for 1 hour or until the pork is tender. Prep the shallots and garlic.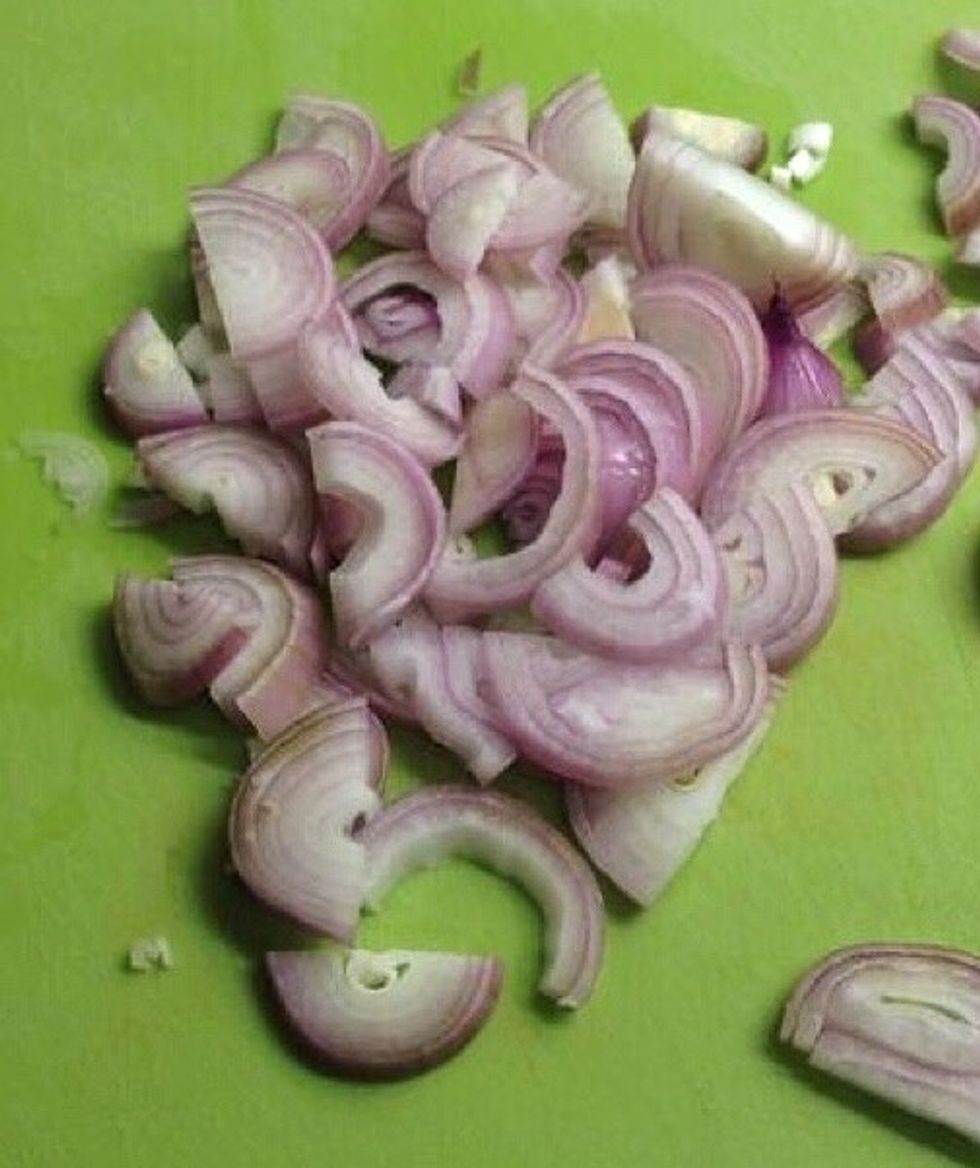 Chop the shallots and the garlic. Now you have earned a break. Read a book or a magazine.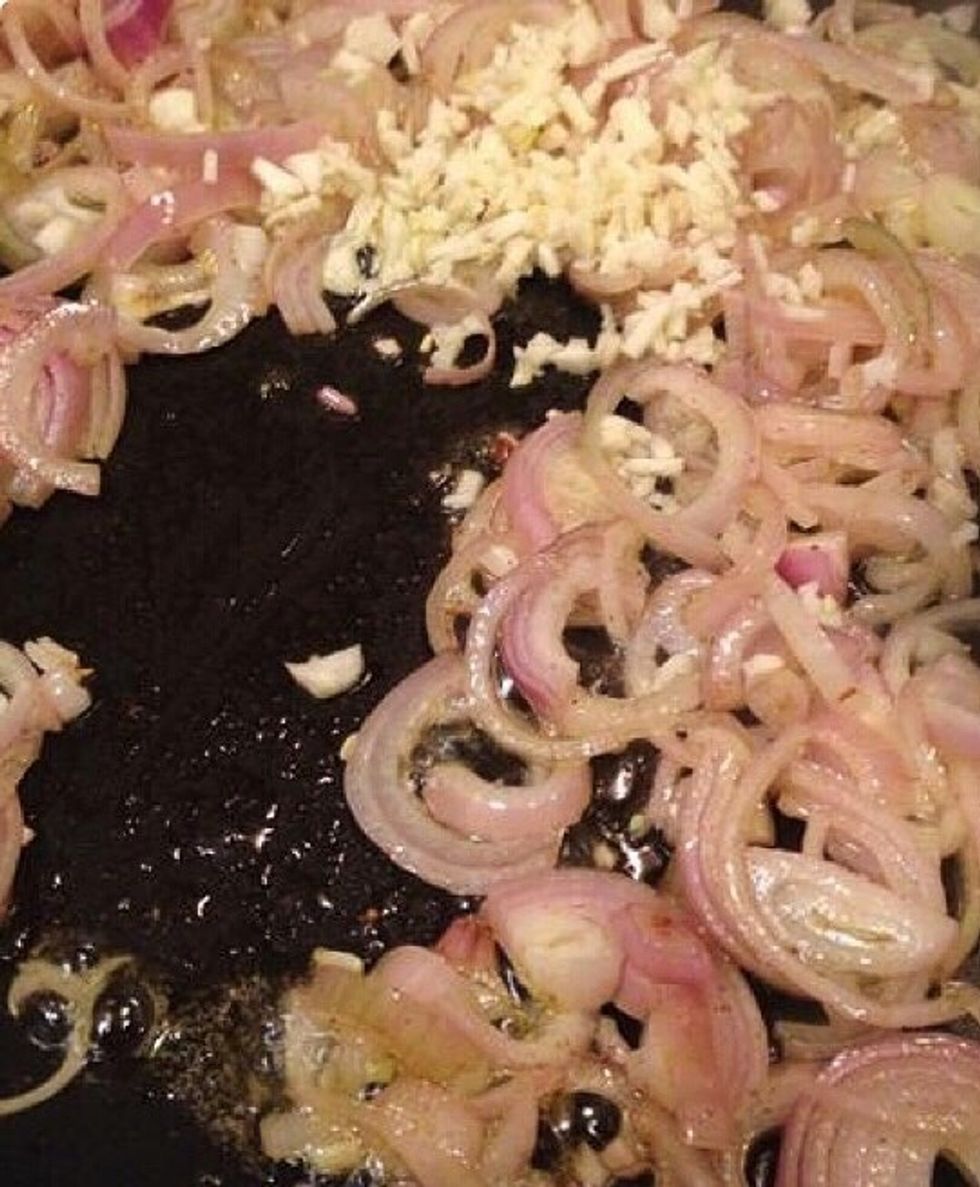 When the meat is about done soften the shallots and garlic in some olive oil.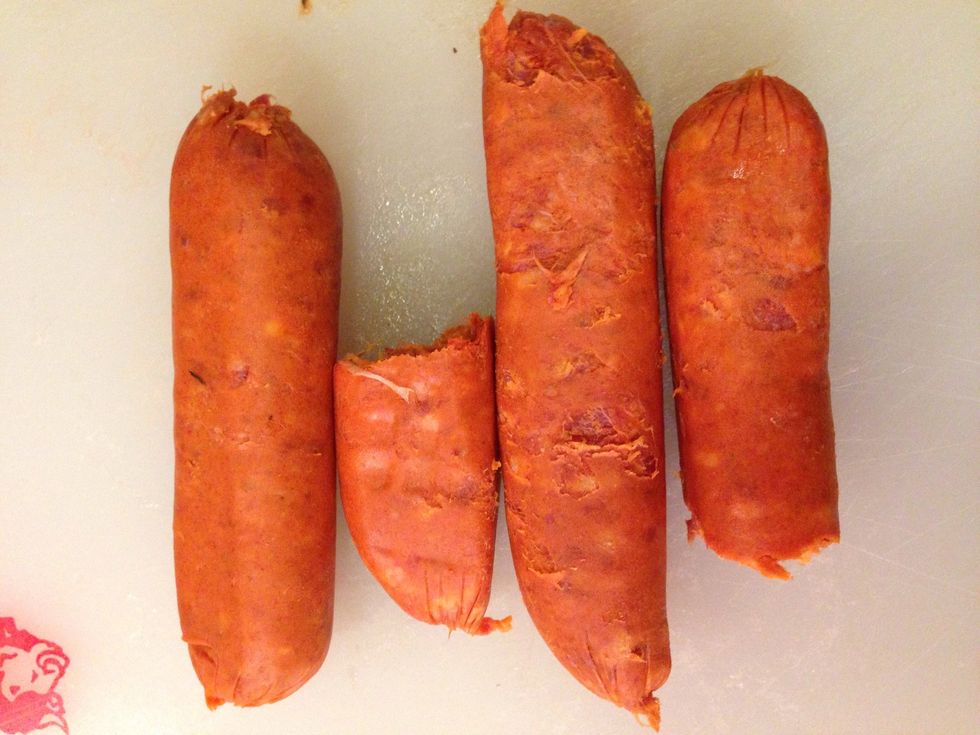 Chop the chorizo.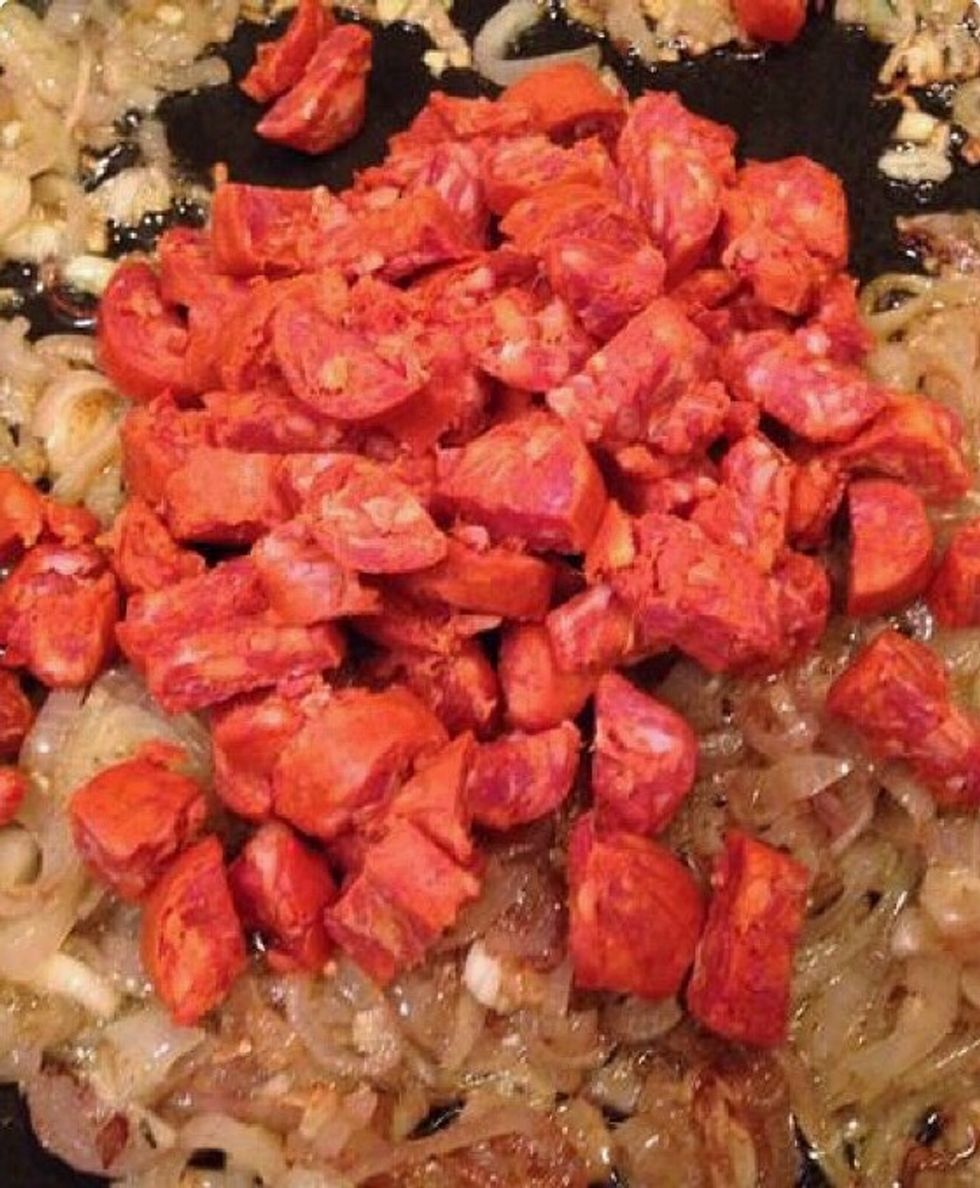 Add the chorizo to the shallots and garlic. Stir and cook the chorizo about 10 minutes.
Like so.
Add the chorizos and shallots to the pot with the pork. Stir.
When tasting it I thought it was a bit salty. By adding some honey the tomato base also tastes more of tomatoes. It could also work to add some fresh tomatoes.
Add the beans. Once they are heated up your dinner is ready!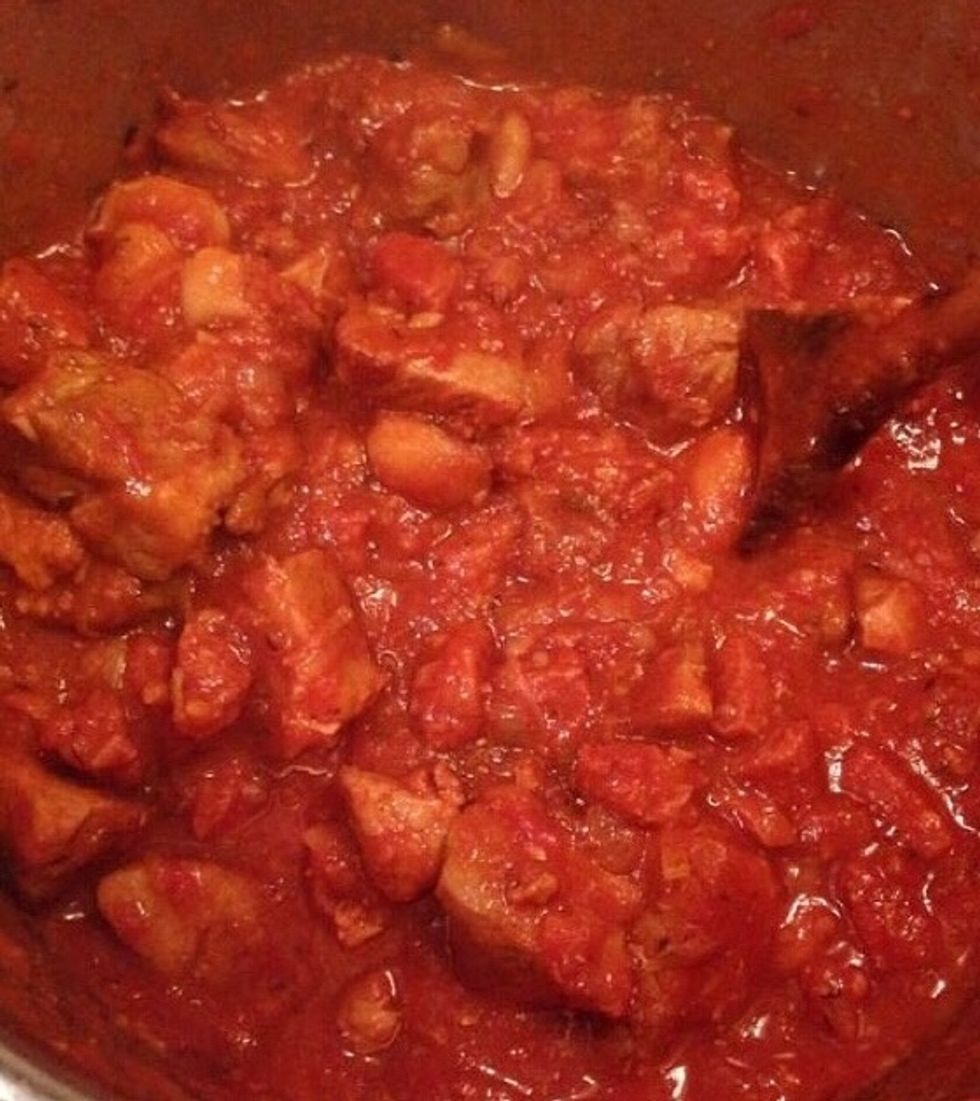 We served it with sourdough baguette but choose whatever is your favorite.
800.0g Pork pot pieces
150.0g Fresh chorizo
1.0Tbsp Butter
400.0g Canned tomatoes
300.0ml Water
1.0Tbsp Thyme
1.0 Stock cube (Chicken broth)
5.0 Shallots
1.0 Garlic clove
300.0g White beans
Salt
Black pepper
Karin Siöö
Lives in Sweden. Gets inspiration from trips, blogs & international students I meet at work.