I'm using soy chorizo in this recipe so vegetarians can enjoy these puff pastry "wheels" too. I took this savory appetizer to a party for Dia de Los Tres Reyes (3 Kings Day) & it was a big yummy hit!
66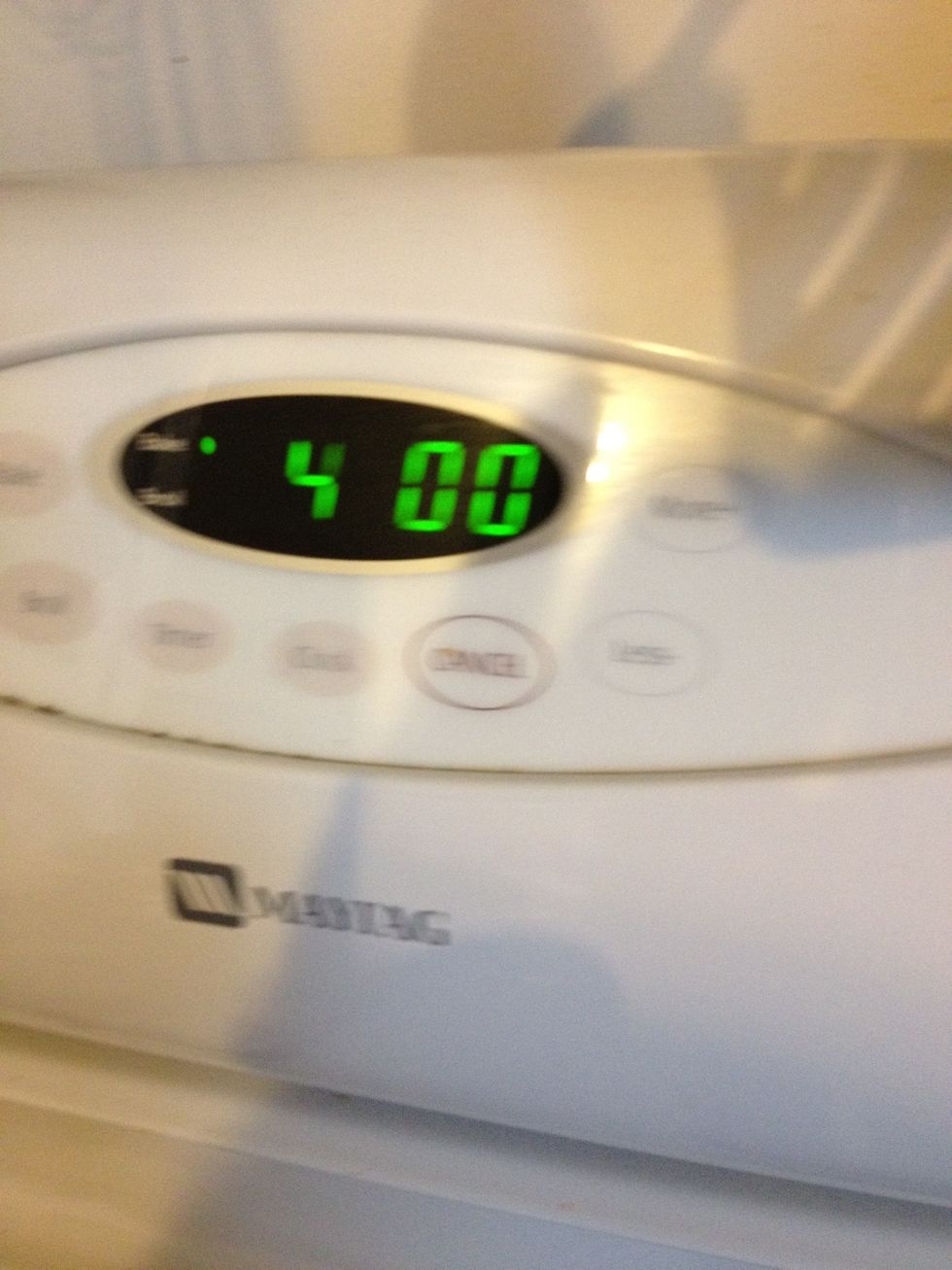 Preheat your oven to 400°F. I made this based on my tastes & what else was being served at the party I was taking them to. BUT you can use different or more or less of the ingredients I listed.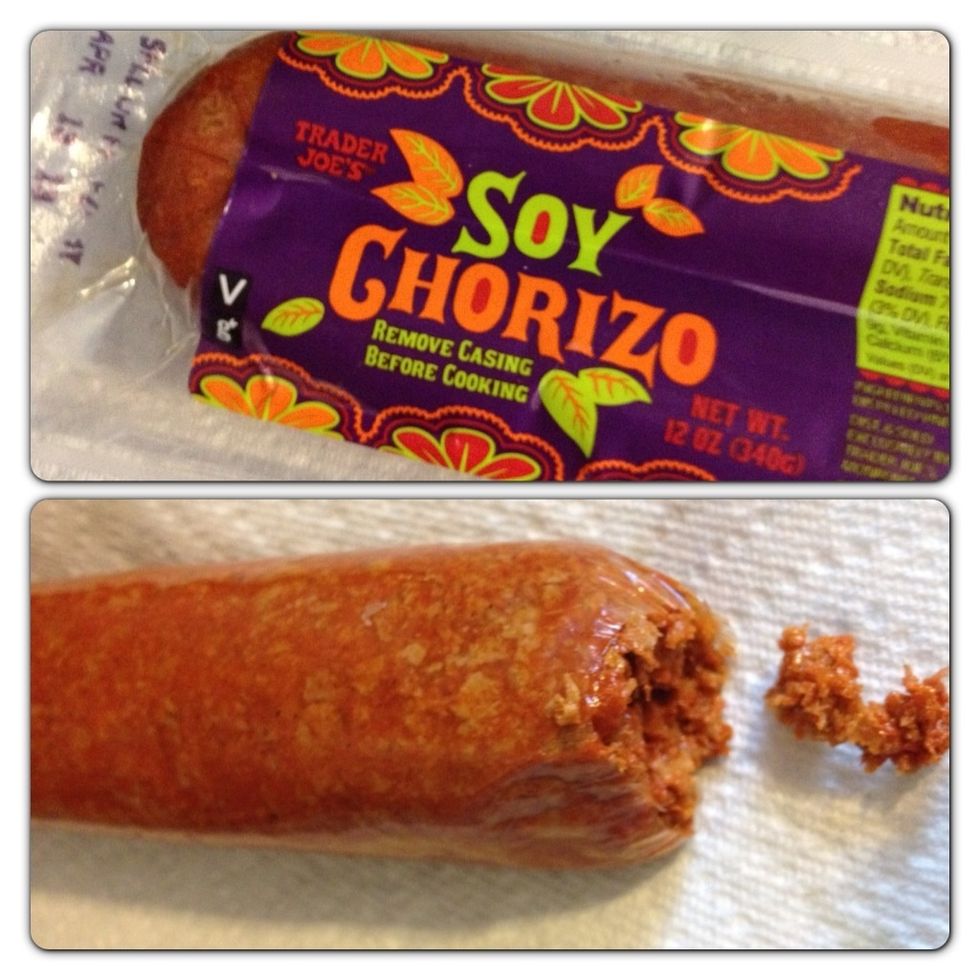 I'm using soy chorizo (so vegetarians can also have some) but you can use the real thing if you prefer. Snip the ends off because we're going to remove the chorizo from the casing…
Put some oil in a pan, heat it up, squeeze the chorizo out of the casing and this is what you are left with.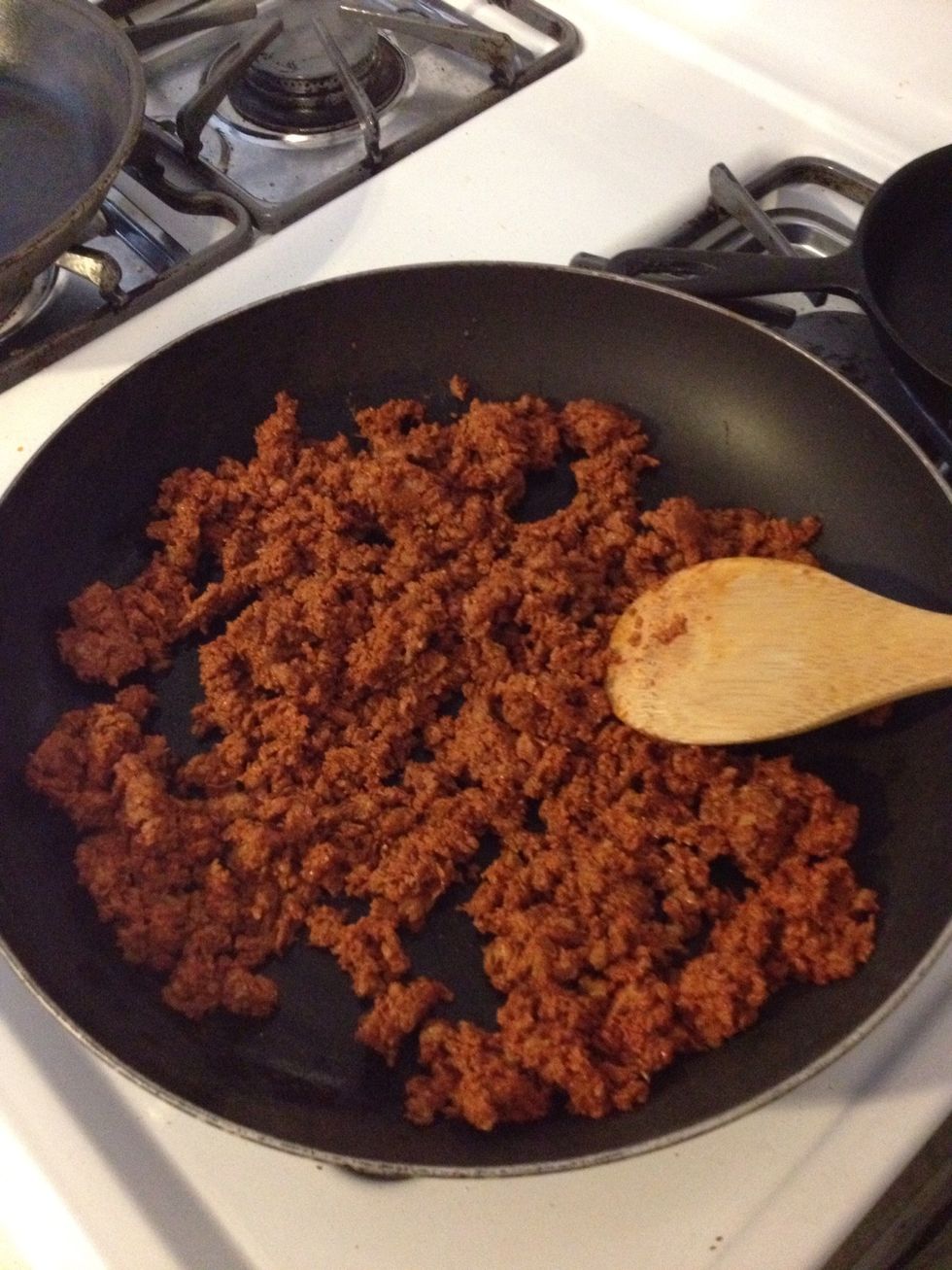 Sauté the chorizo until browned.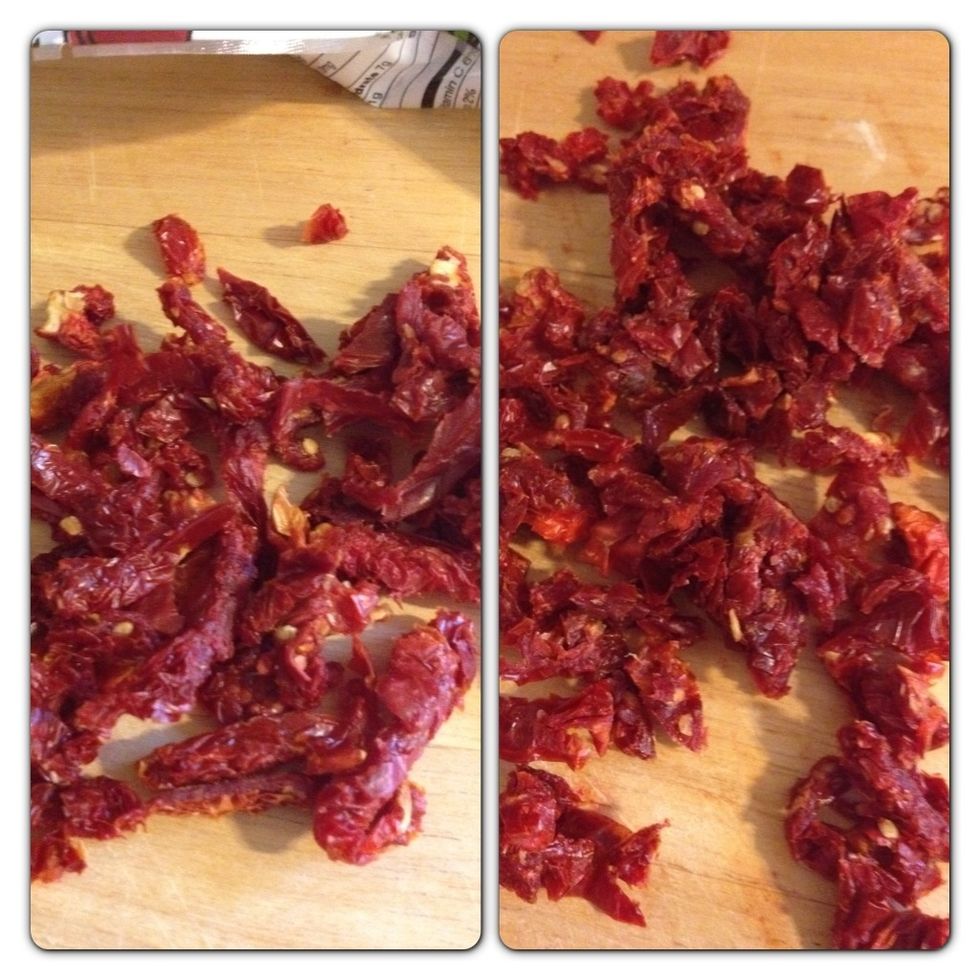 Meanwhile chop sun dried tomatoes into smaller pieces.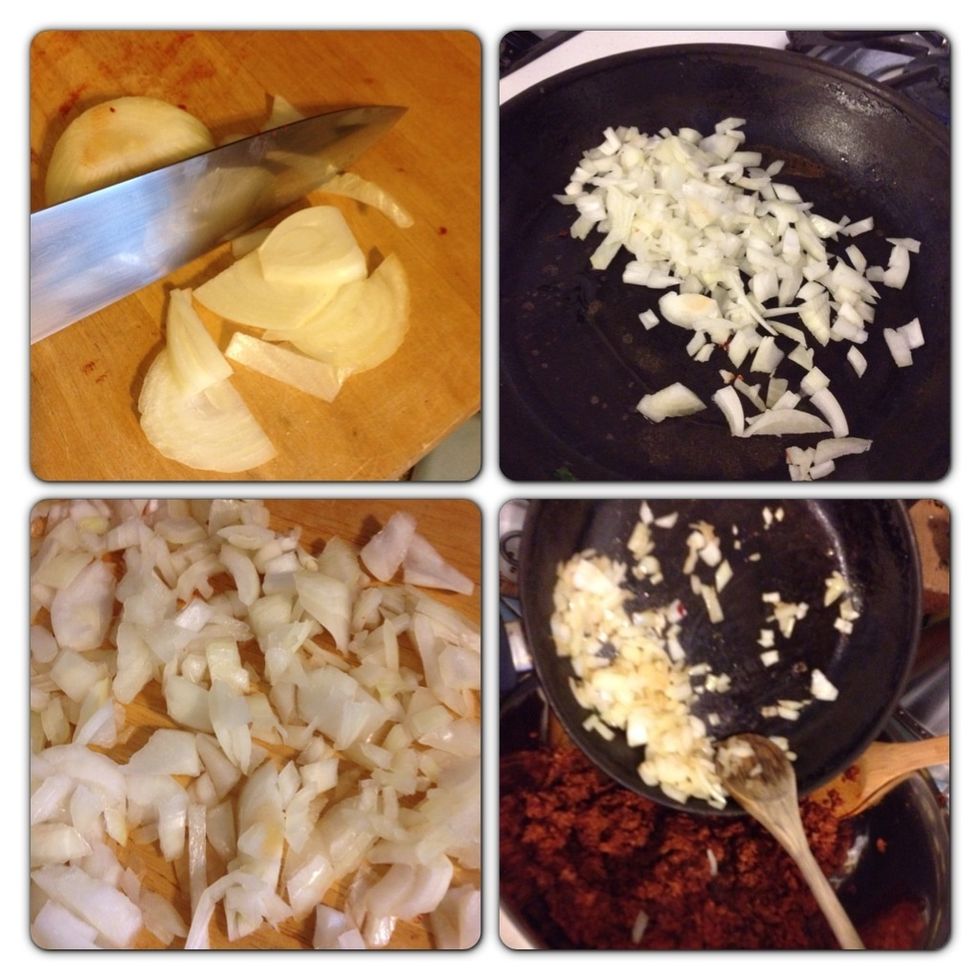 I used 1/4 of a large onion. Chop it up, sauté in a little oil and then add to the meat mixture.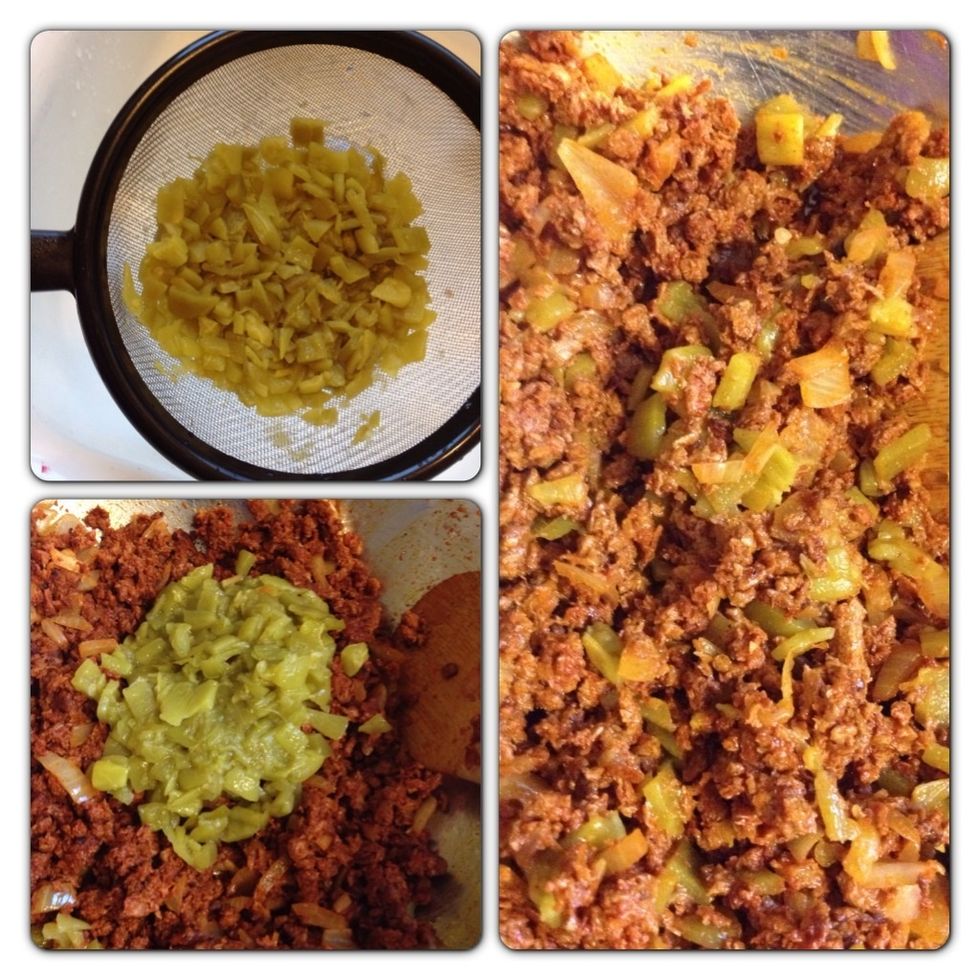 Drain and rinse the green chili and add that to the mix. If you prefer, you can use red or green bell peppers (but if you do, sauté them first.) You can also use spicy chiles like jalapeños.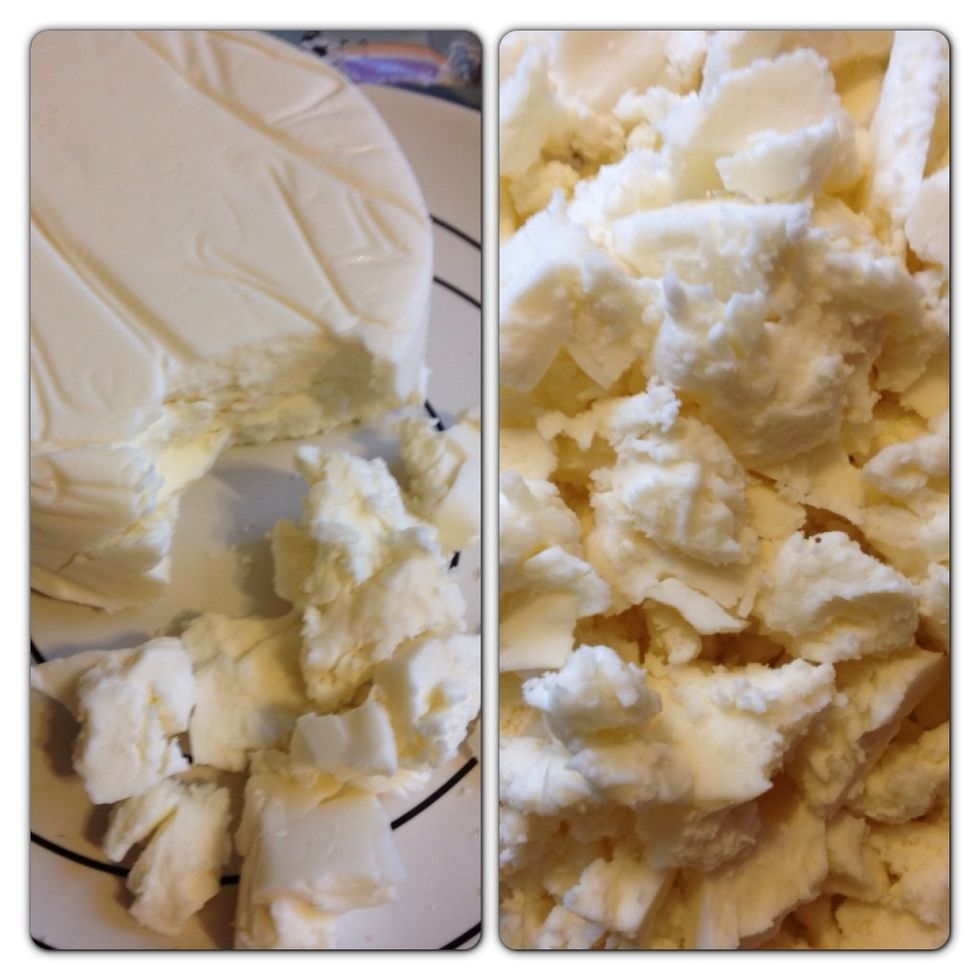 Crumble "Queso Fresco" or "Asadero" Mexican cheese into smaller pieces. ¿No tienes queso Mexicano? No problema. You can use mozzarella or any other creamy cheese that melts well.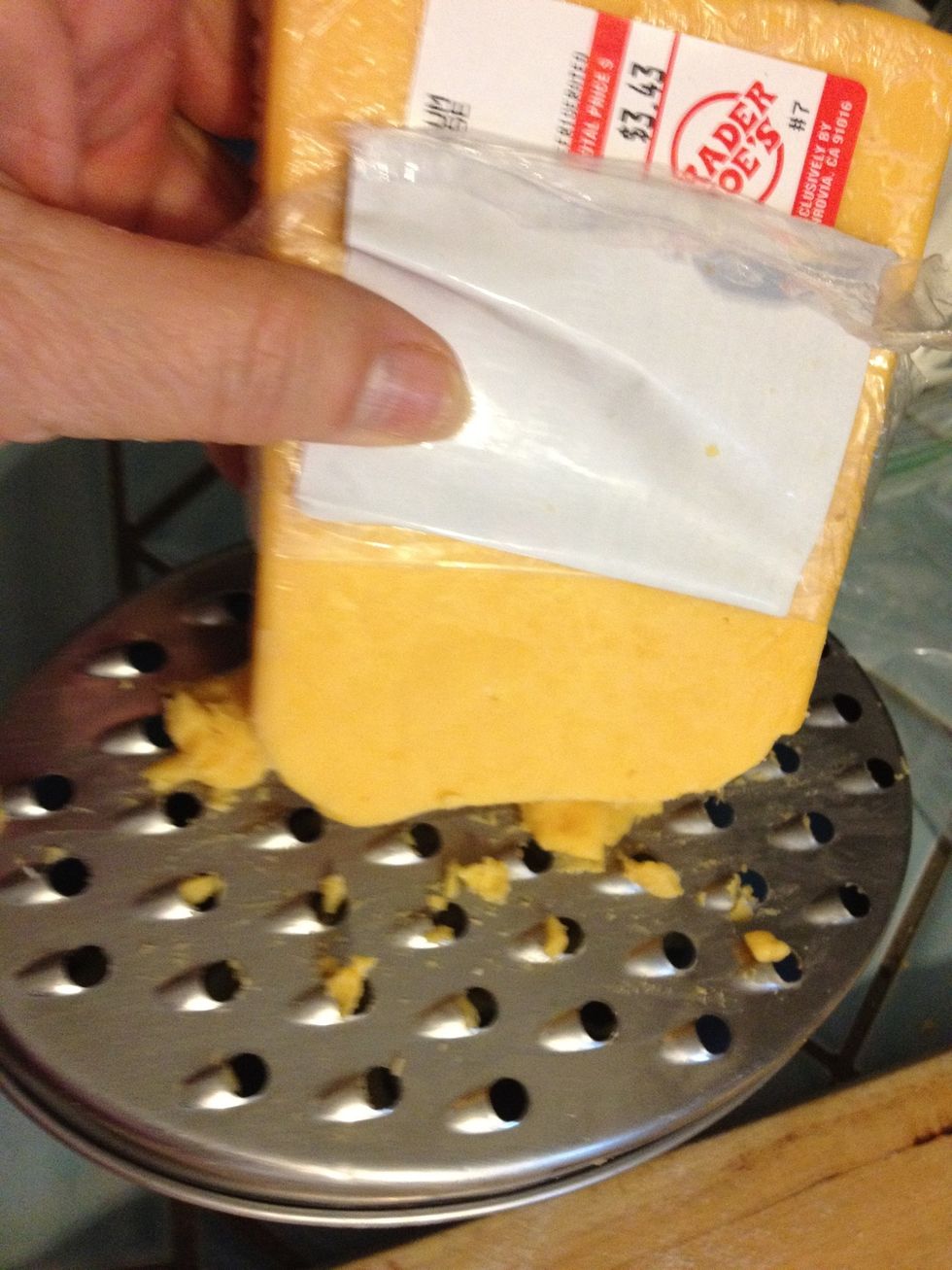 I also grate some cheddar cheese to throw in some color - you'll see why in a minute.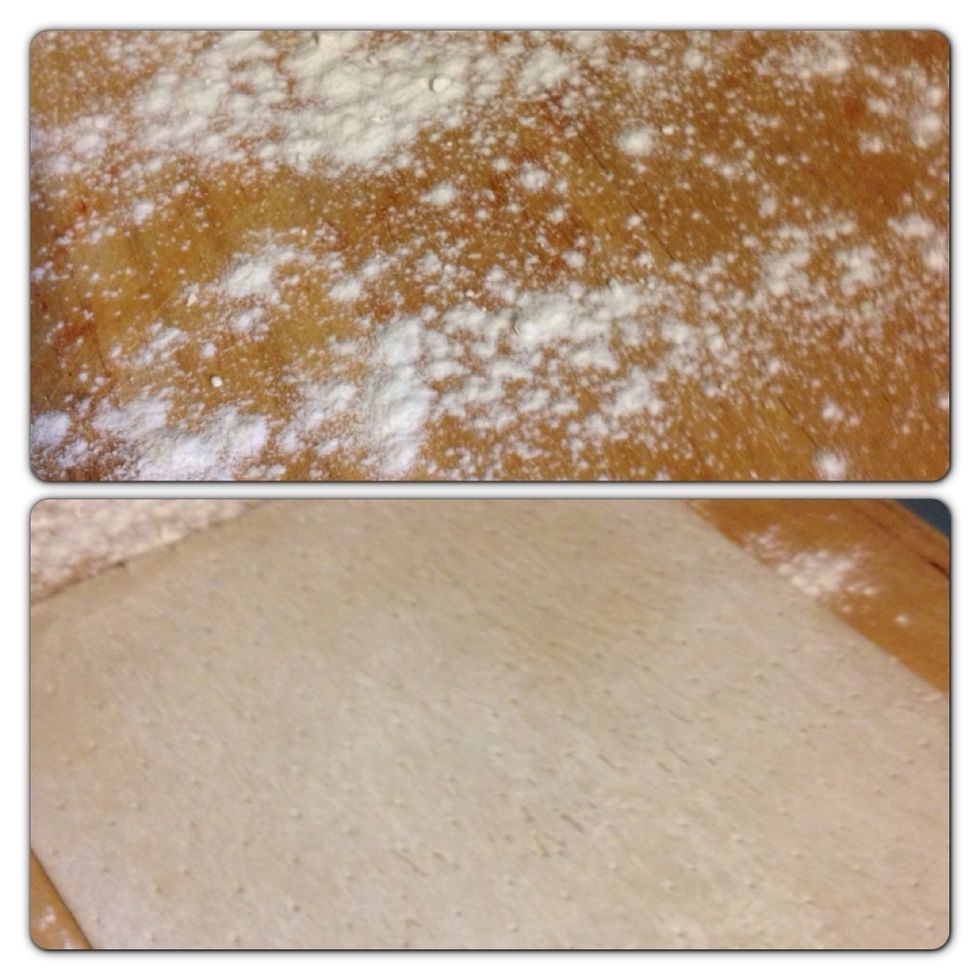 Flour your work surface and lay out a sheet of puff pastry. I'm using frozen sheets which I've defrosted per package instructions.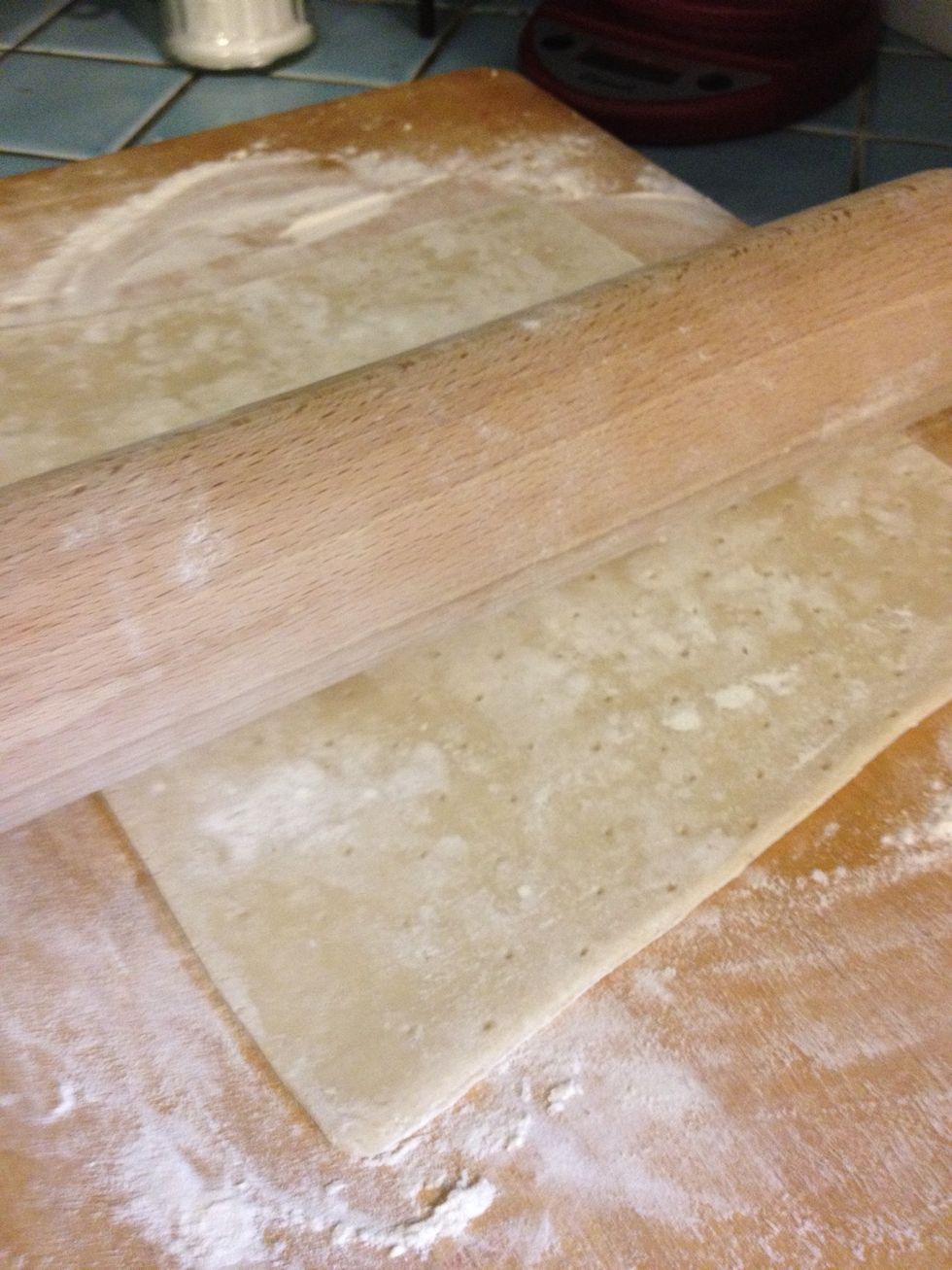 Using a rolling pin ( or a clean bottle) roll the pastry out until you have a rectangular shape.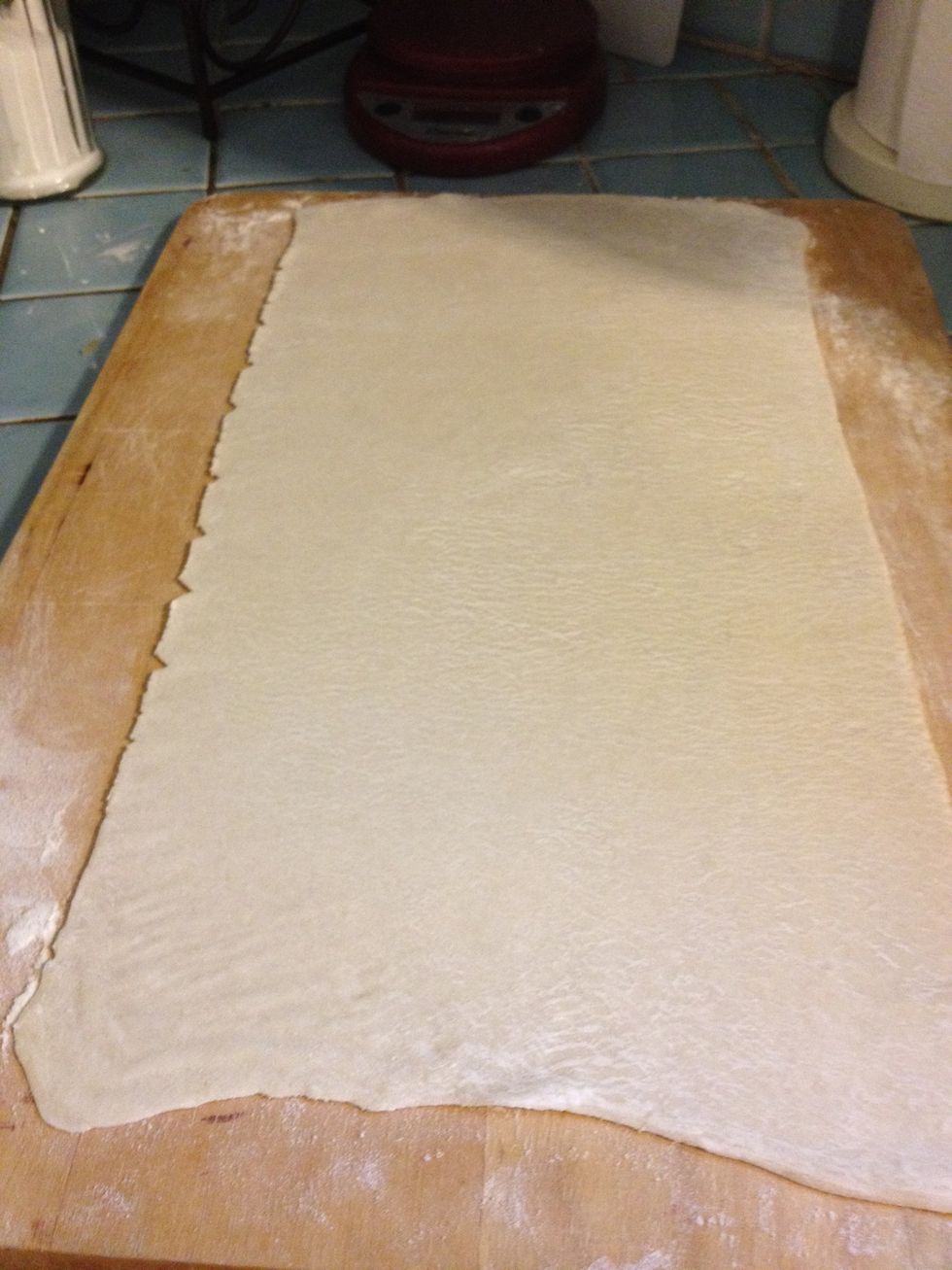 Like this...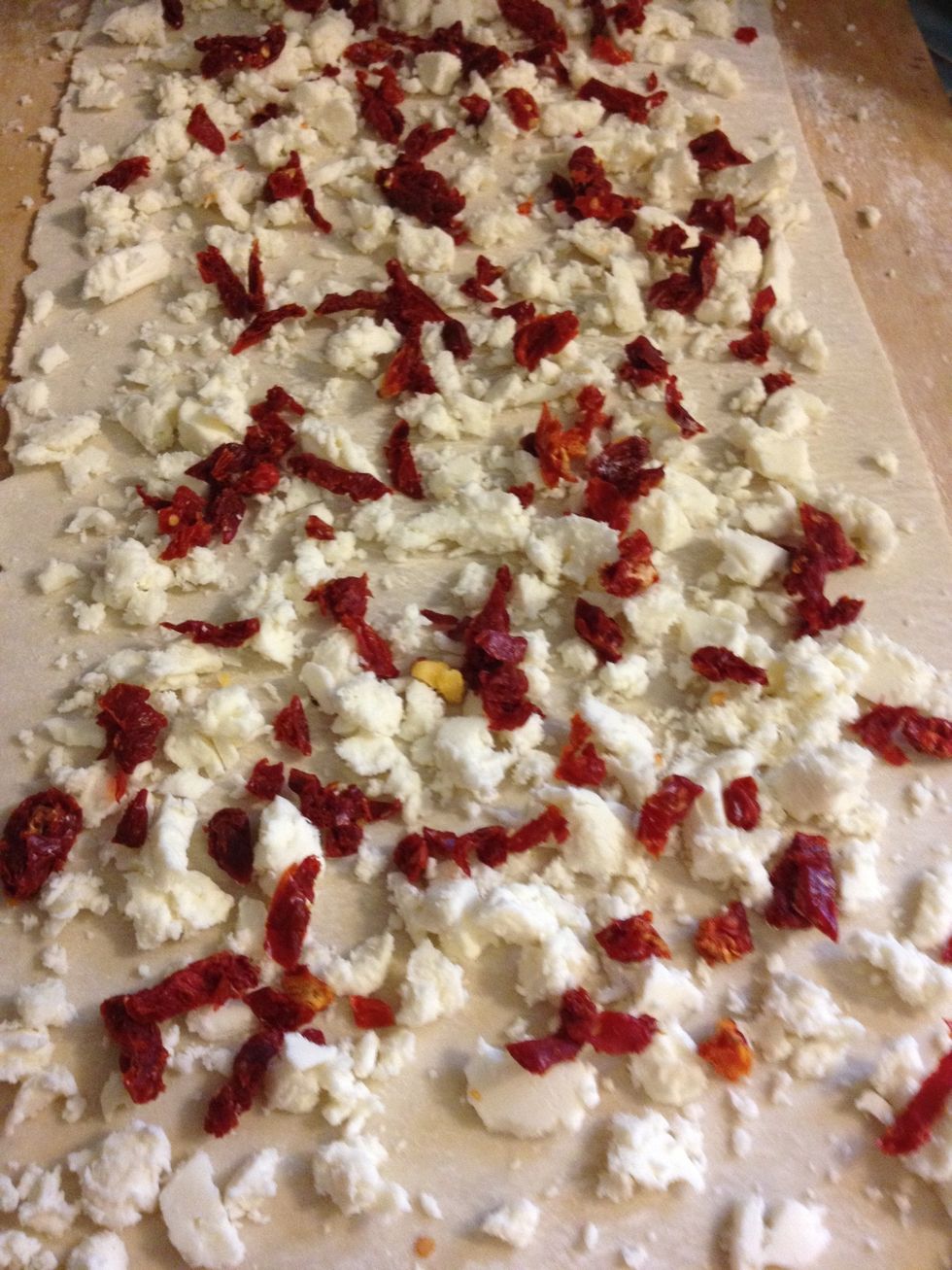 Leaving some space along the edges, put down the crumbled white cheese, then the sun-dried tomatoes...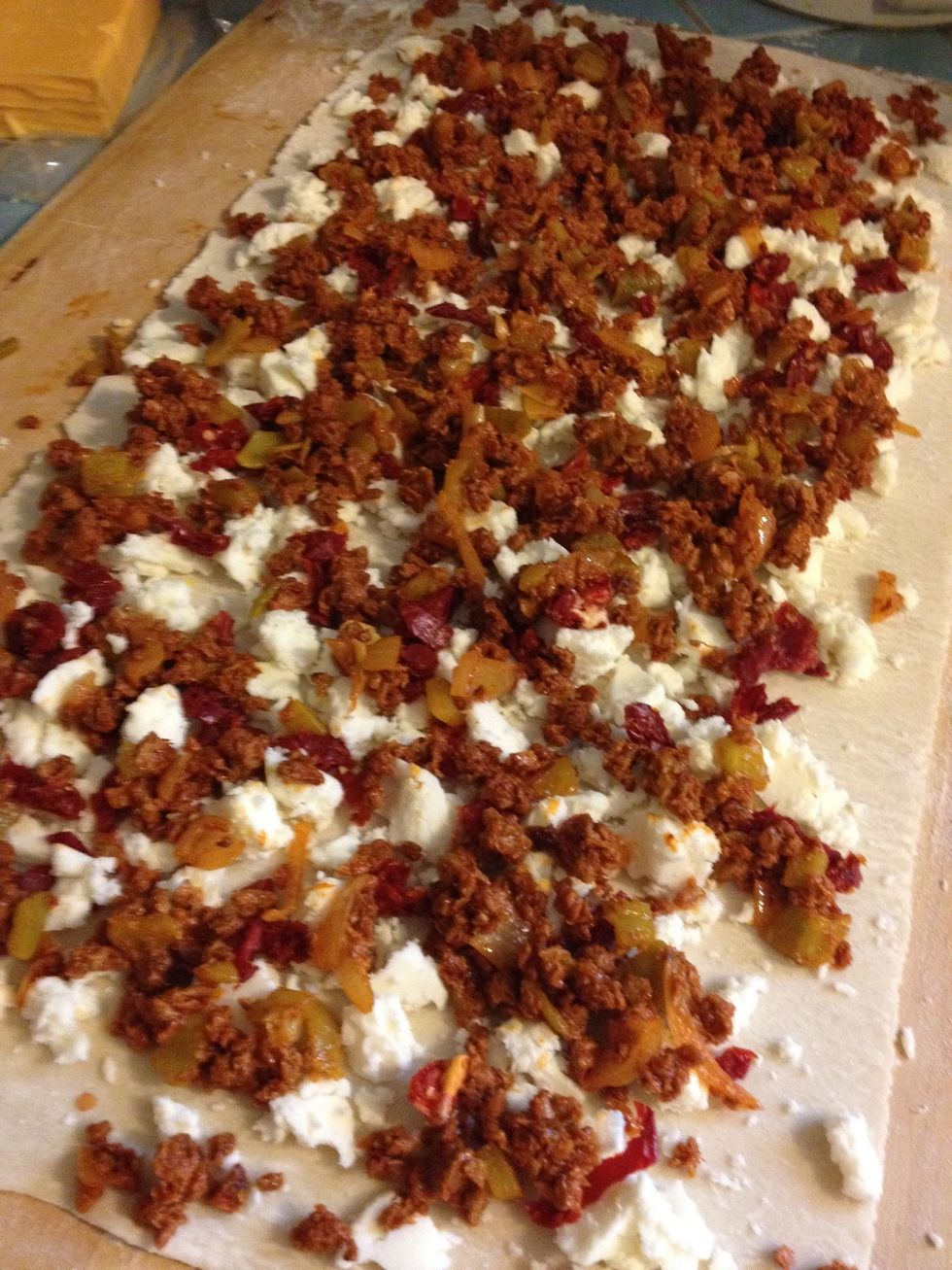 ...then put on your crumbled chorizo/onion/peppers mixture...
...and top it off with the cheddar cheese. So colorful, eh?!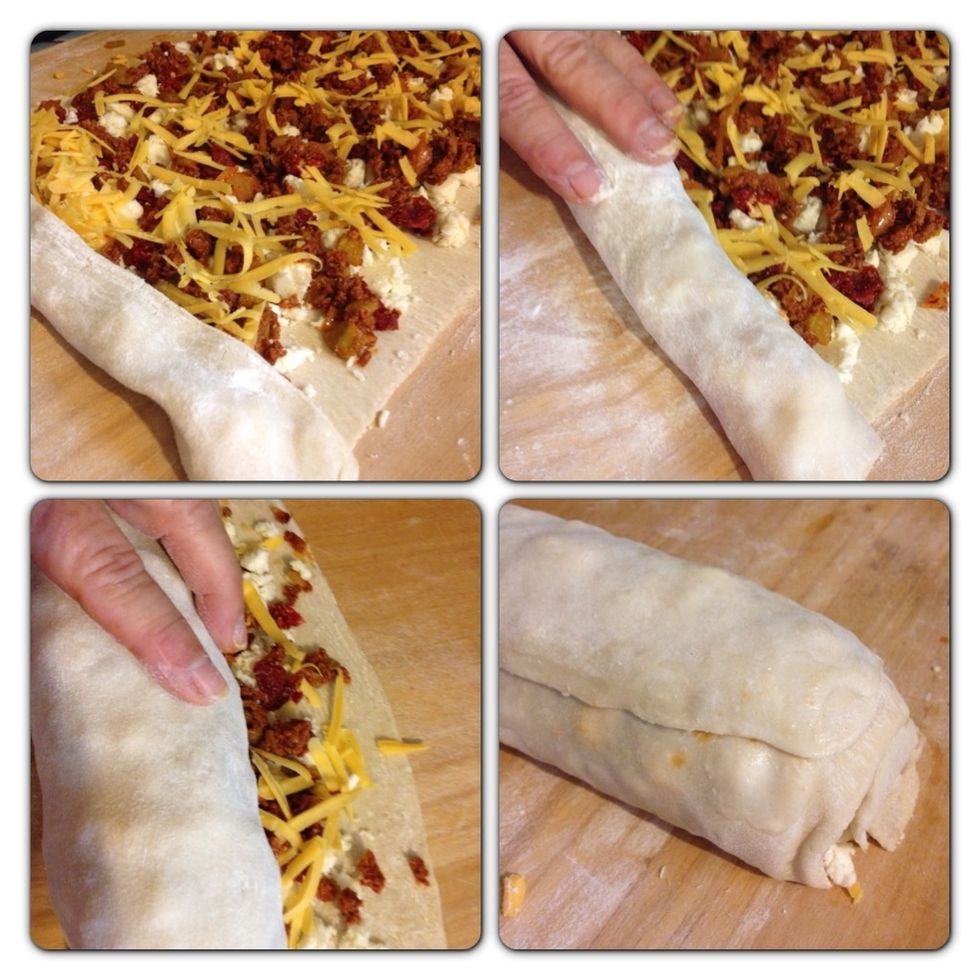 Now here's the fun part - we're going to roll this baby up! Easy...slow and easy. There, you got it! Wet the final edge to create a seal.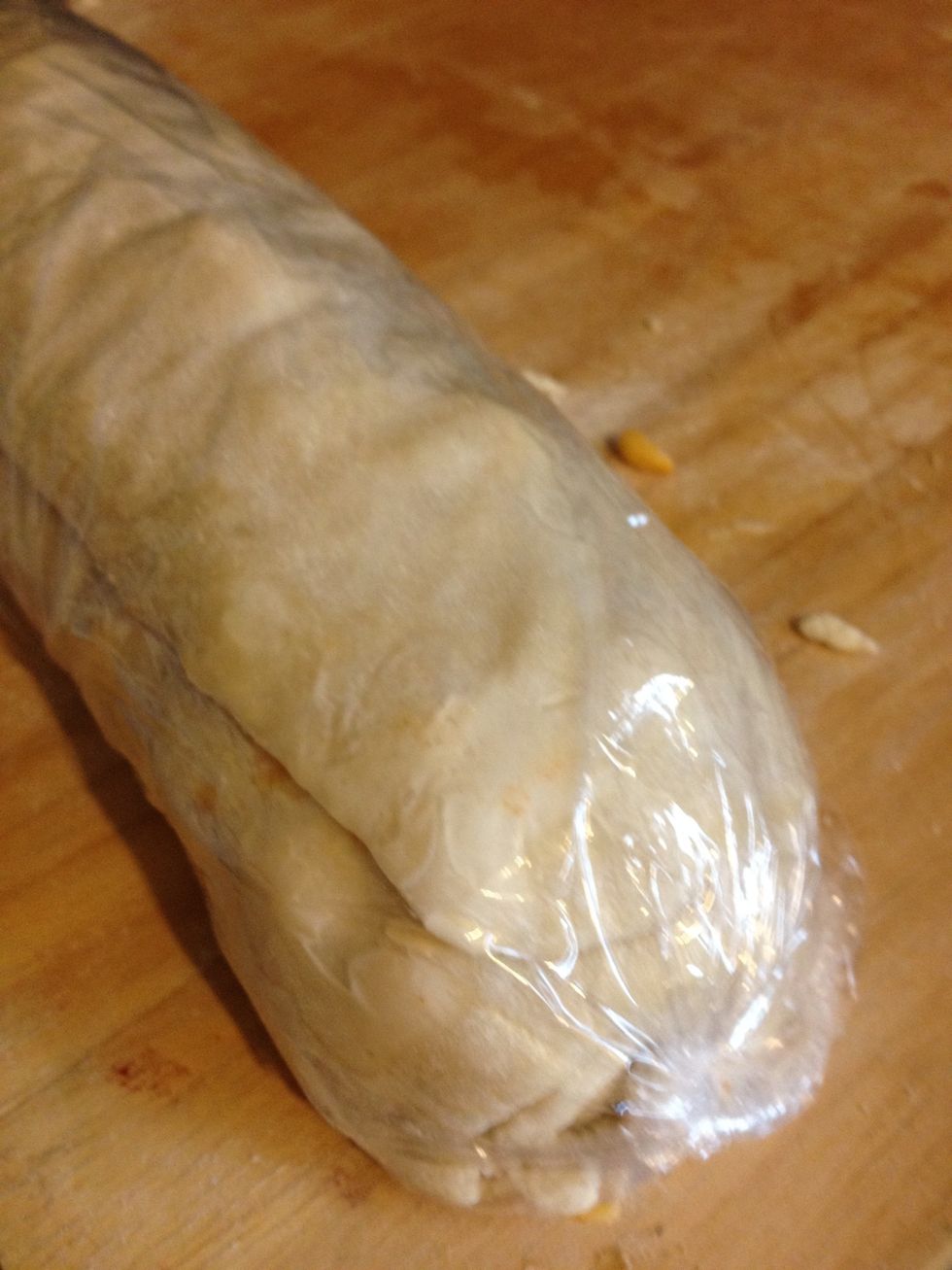 Now wrap your log in plastic wrap and ...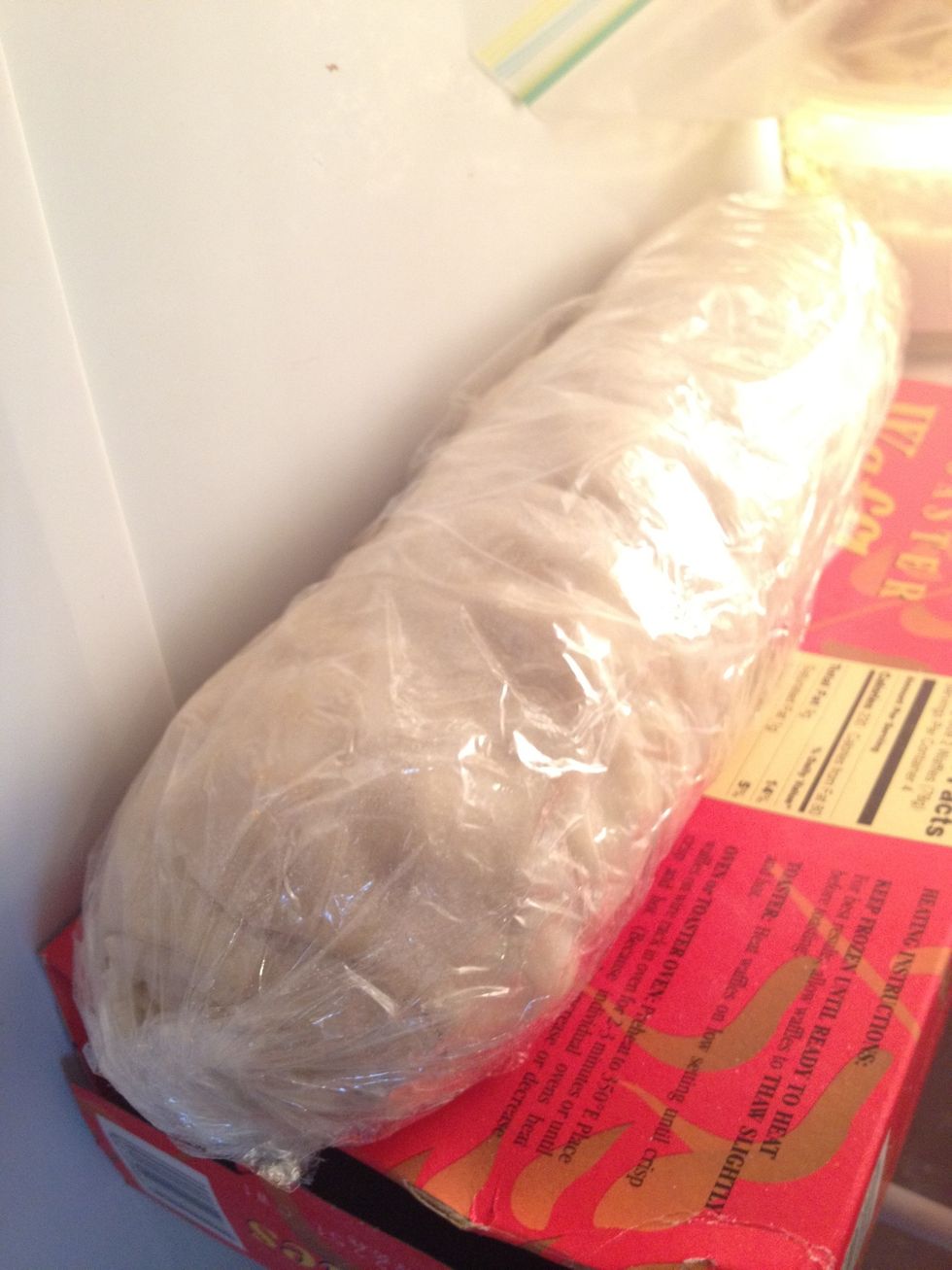 ...put it in the freezer for about 10-15 minutes. You don't want to freeze it, just make it firm so it will be easy to slice...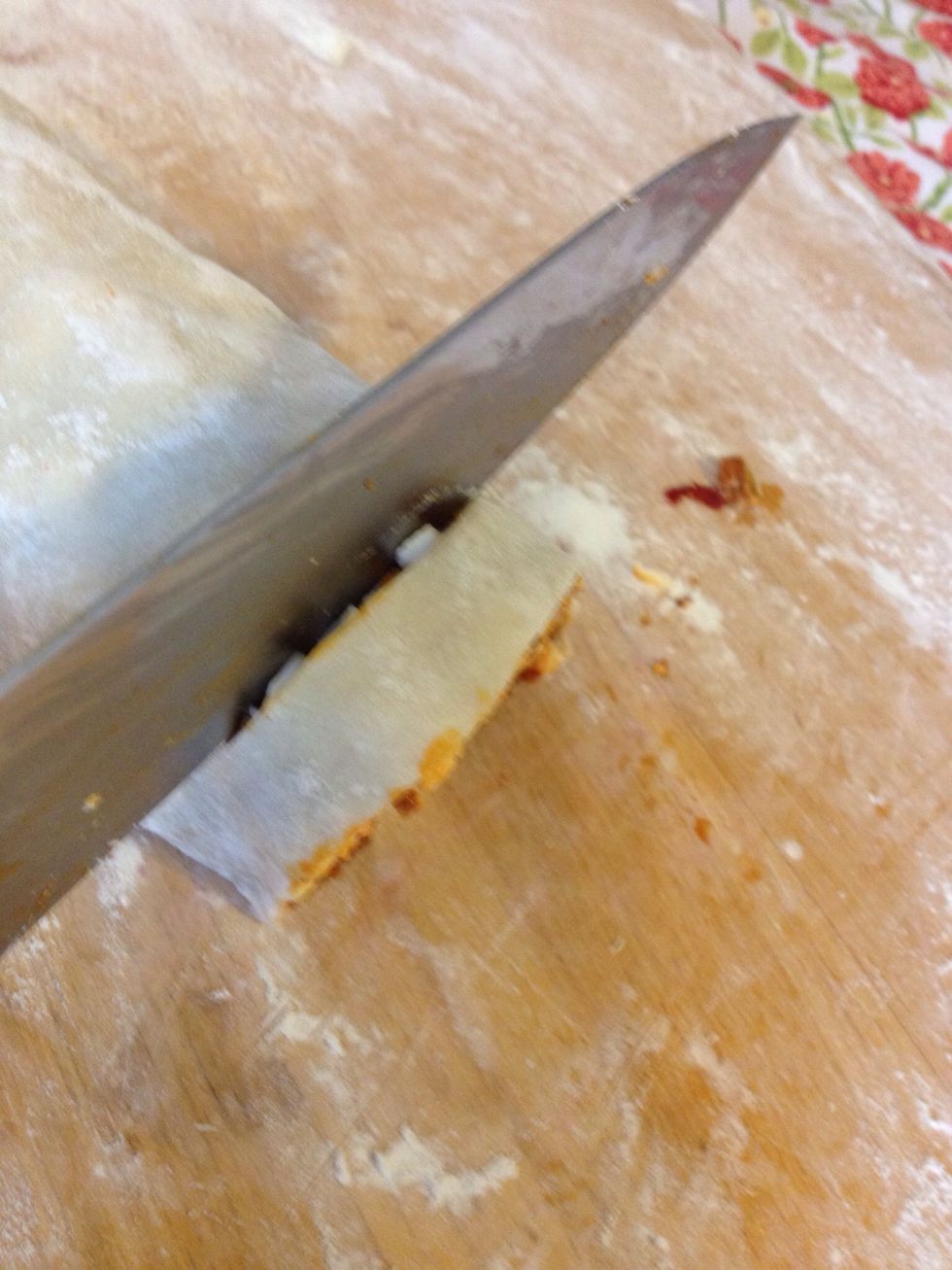 ...like this. Cut your "log" into 1/2 inch slices (sorry for the blurry photo 🙌) and then...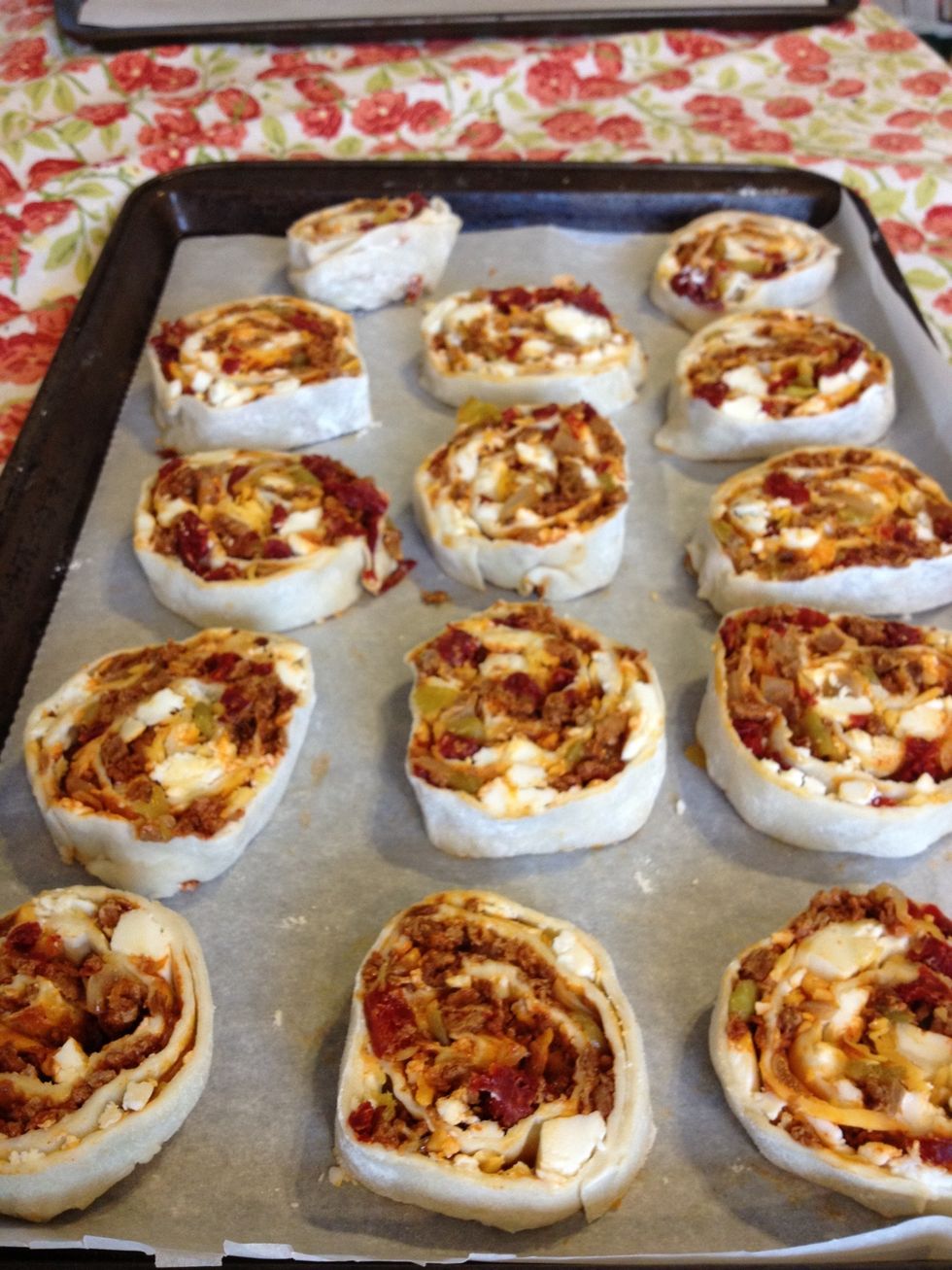 ...lay the slices out on a cookie sheet lined with parchment paper. Then into the oven they go for about 15 minutes - they're done when the pastry is golden brown and the cheese has melted.
Like this! Yum!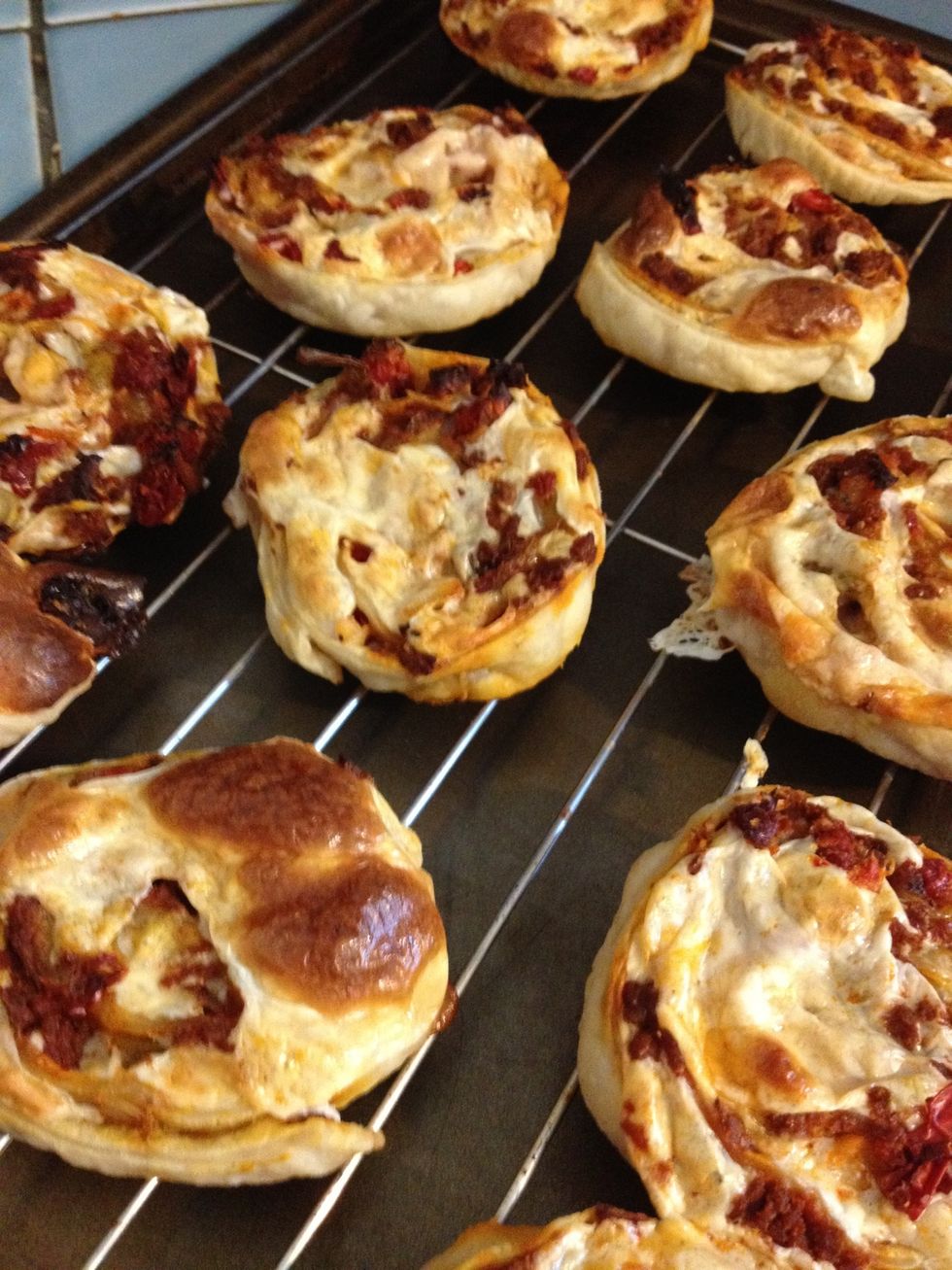 Set these "pinwheels" on a rack to cool though they are especially yummy served warm. Be sure to sample one before serving them to others 😜!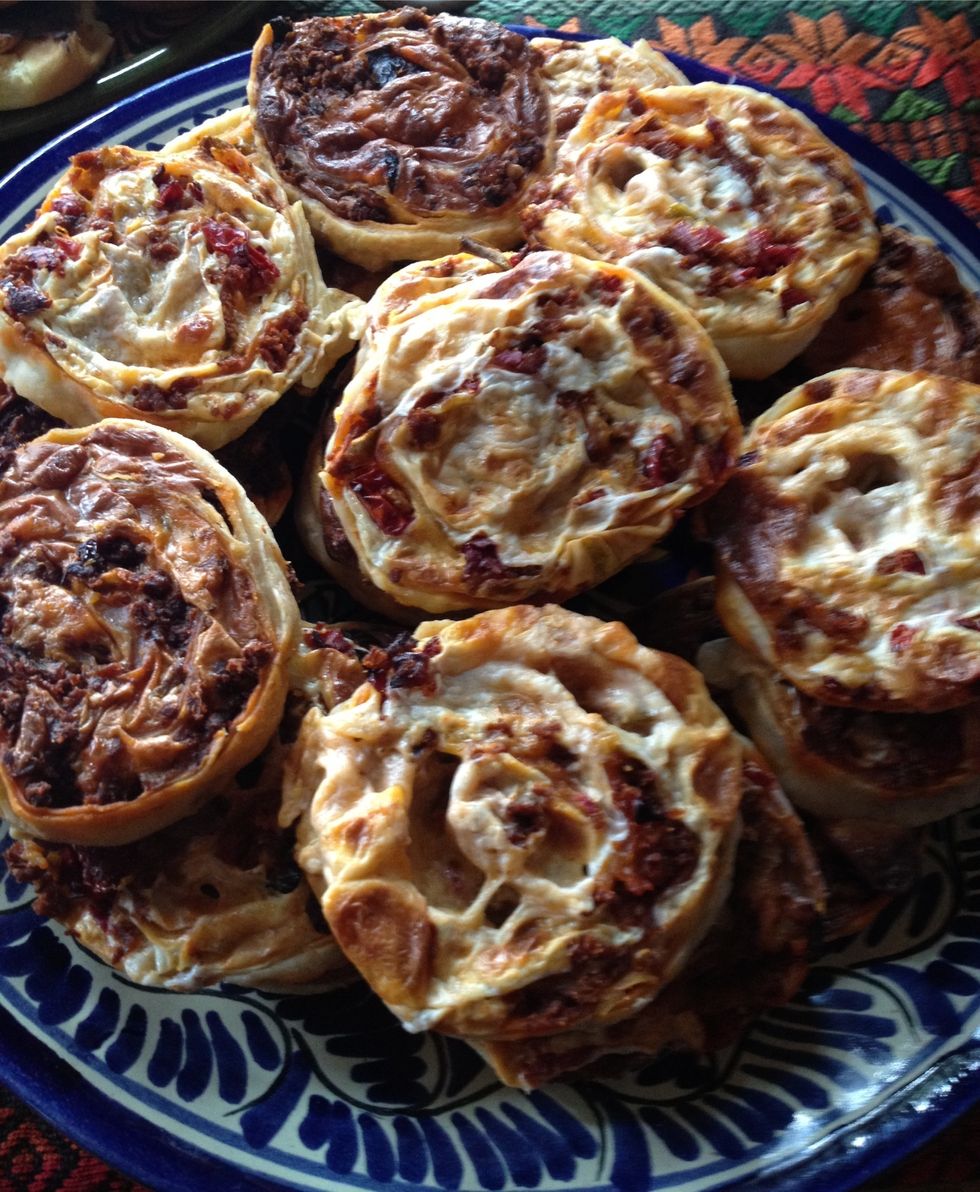 So there you have it - an easy AND delicious appetizer! And remember you can add or subtract any ingredients you especially like (or don't like) to make it your own. Share any suggestions in comments.
6.0oz Soy Chorizo or real chorizo
1/2c Sun-dried tomatoes
1/4 Large onion
2.0oz Green chiles (1/2 of a small can)
6.0oz Queso Fresco cheese wheel (or mozzarella)
1/2c Cheddar cheese
Flour to dust work surface
NOTE: the above measurements are approximate.
Felicia Gustin
I love to create! All kinds of things. Food, crafts, jewelry, art, photos, theater, events, history, social justice. My proudest creation is my daughter!