Make Chopped Salad With Pesto Vinaigrette
256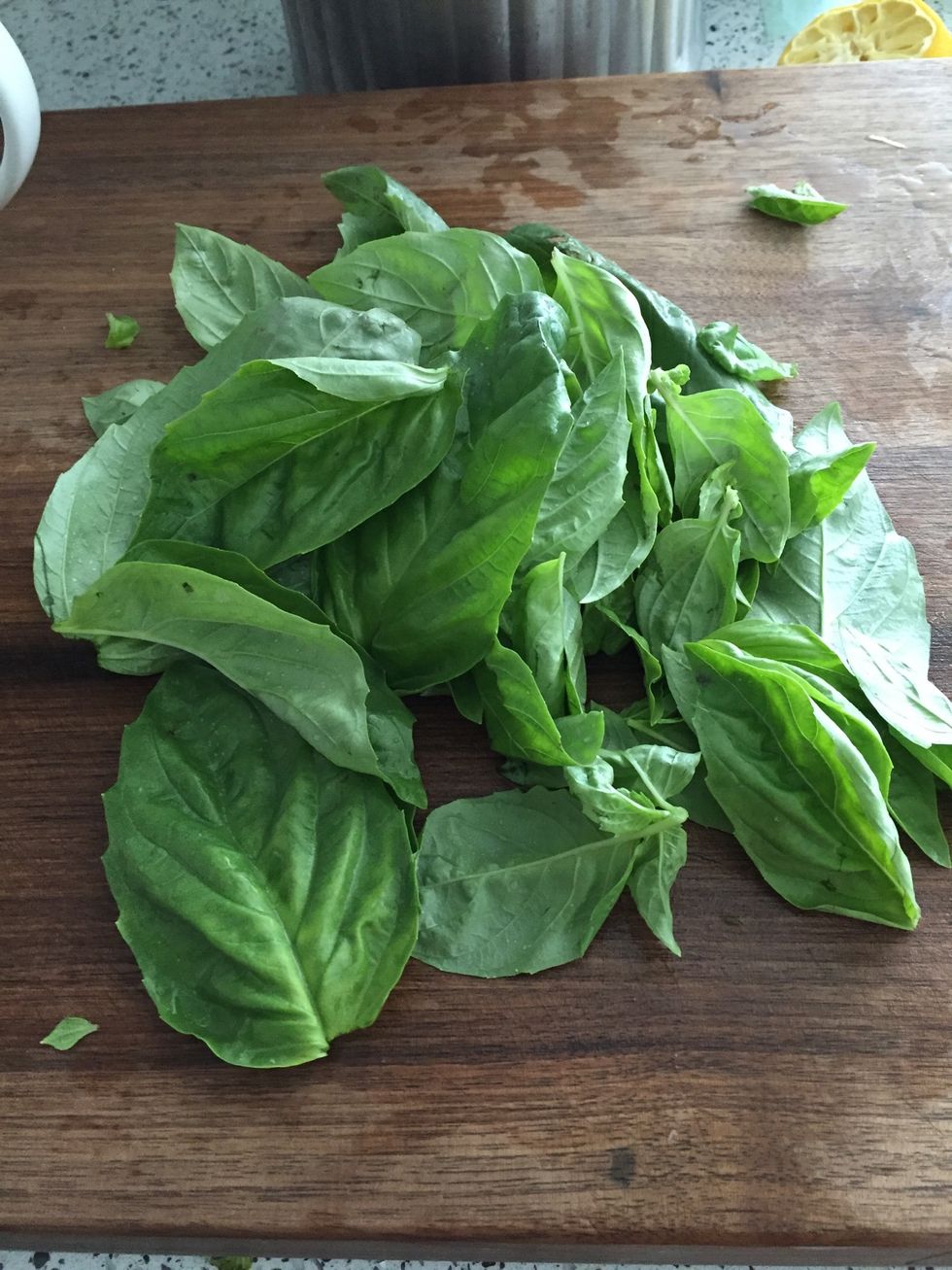 Put 2 cups of fresh basil leaves in food processor with steel blade.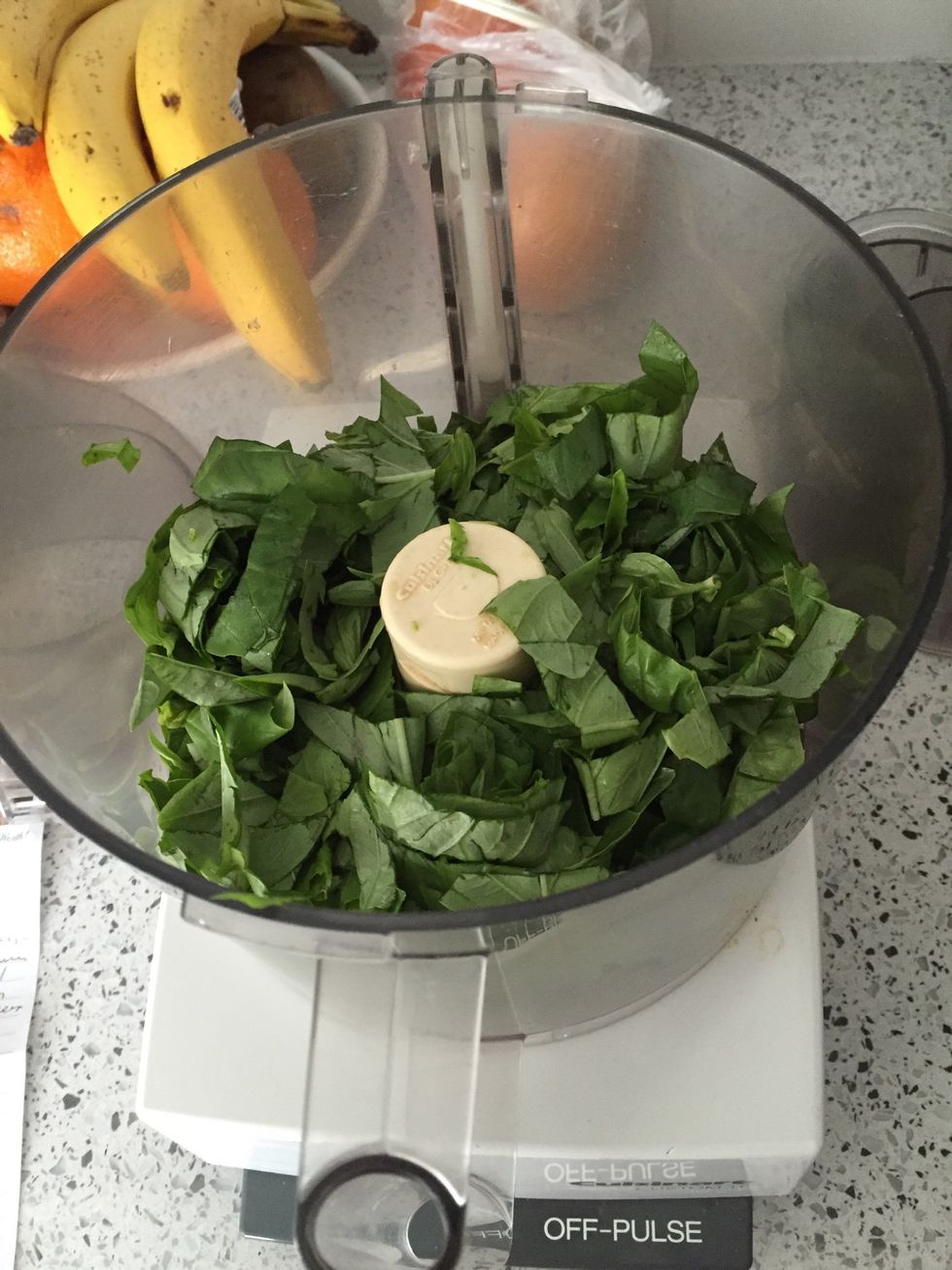 Ready for the rest of the dressing ingredients.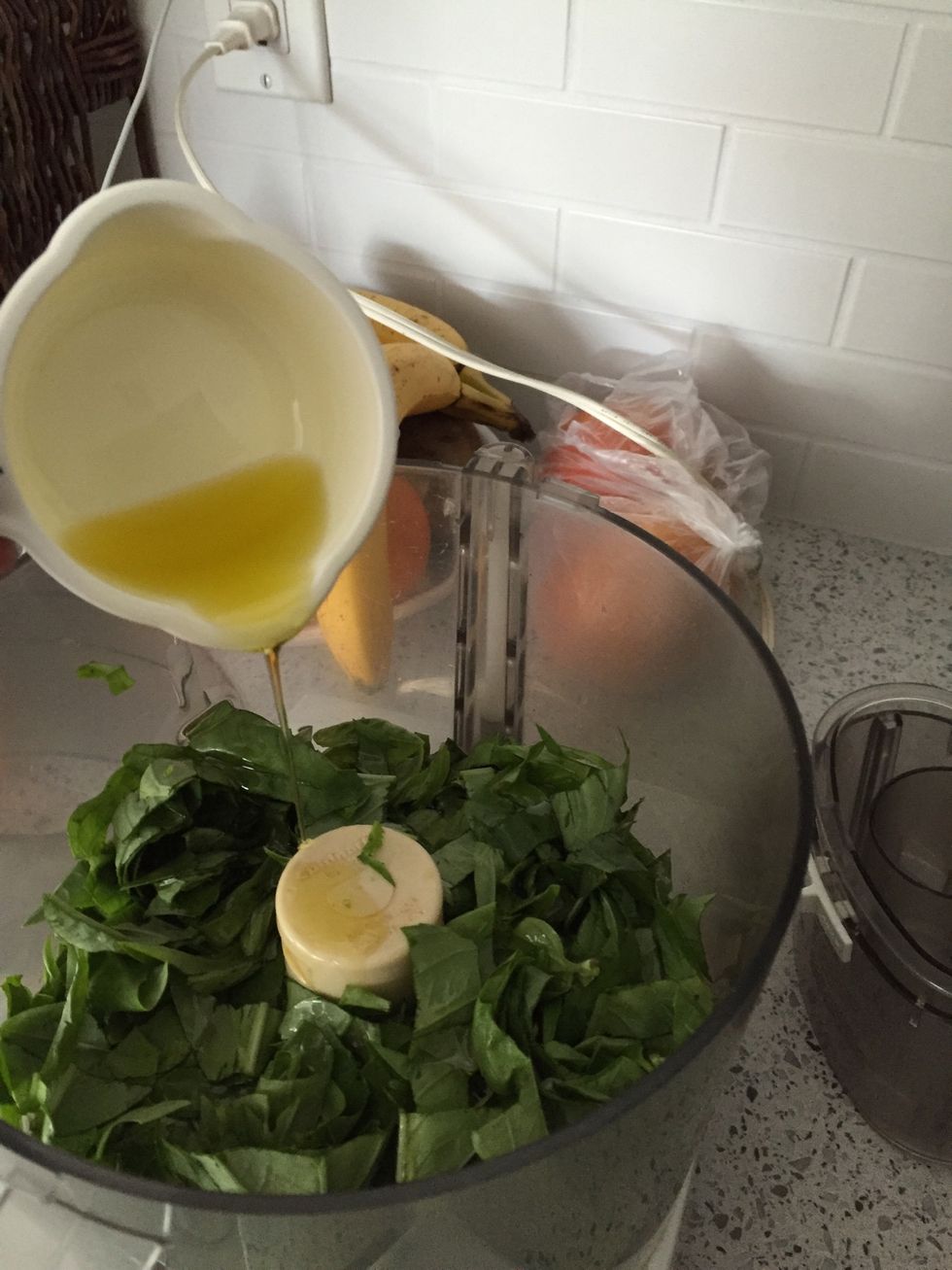 Drizzle in 1/2 cup olive oil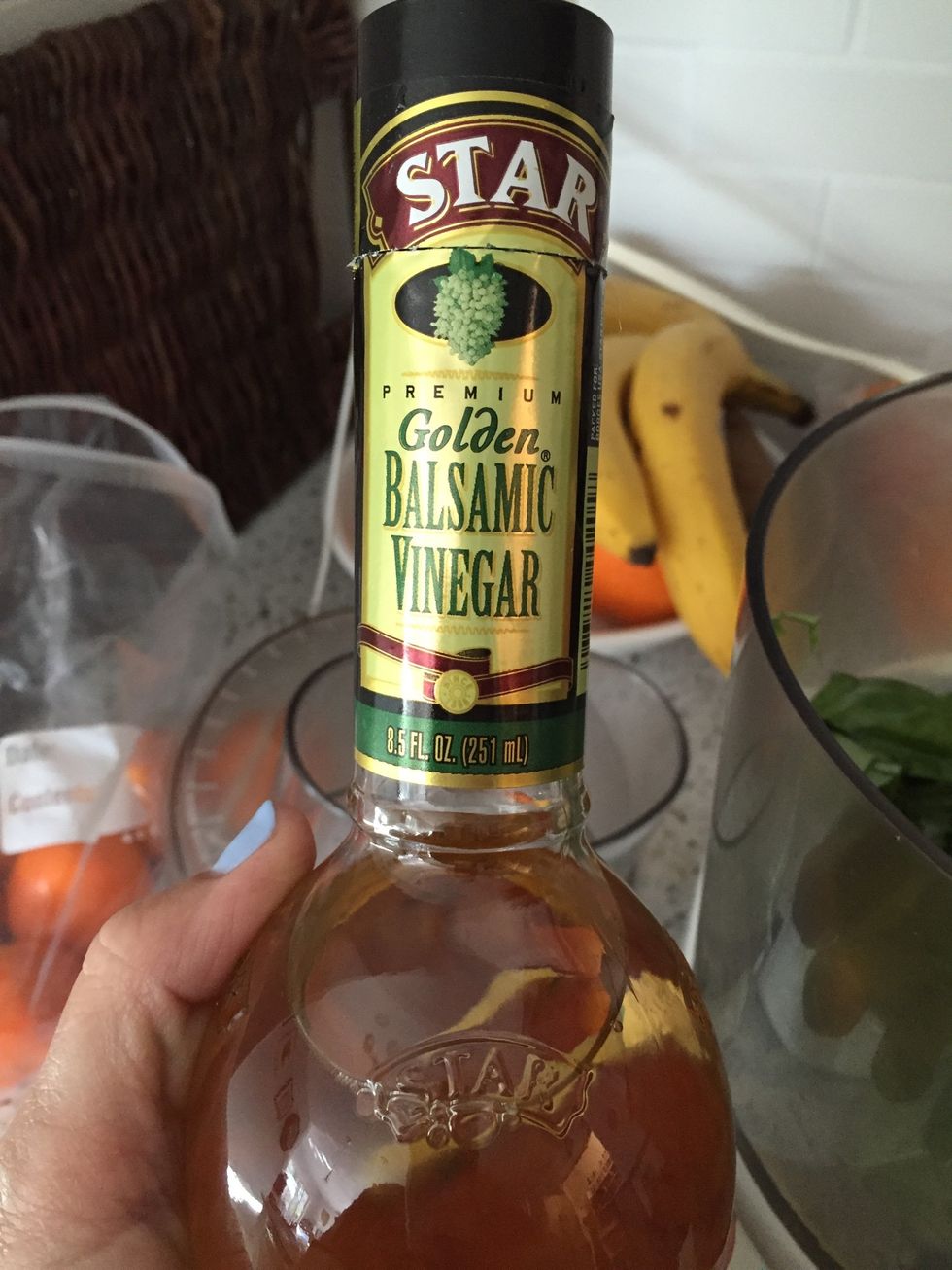 Add 3 Tbsps balsamic vinegar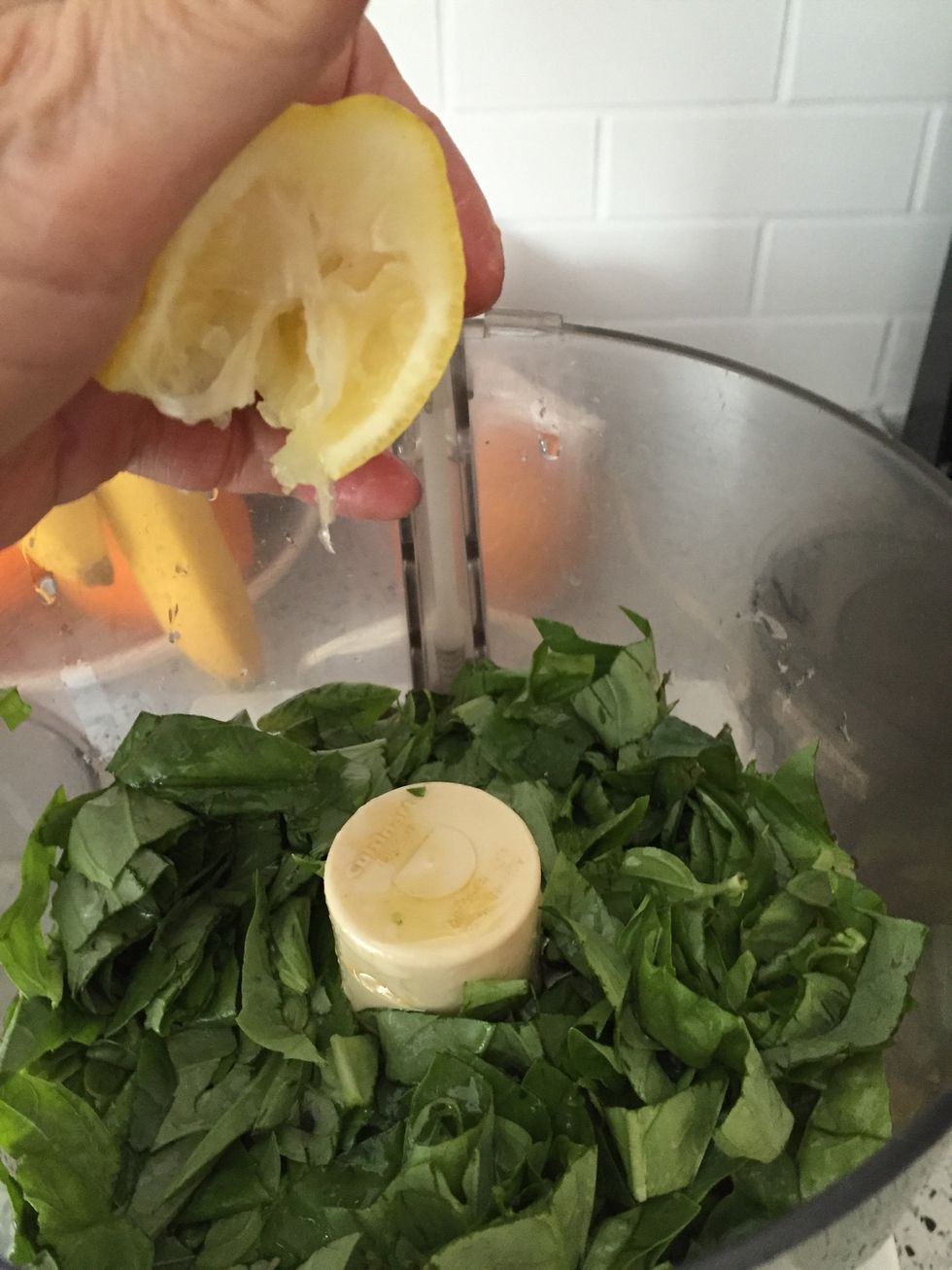 2 Tbsps fresh squeezed lemon juice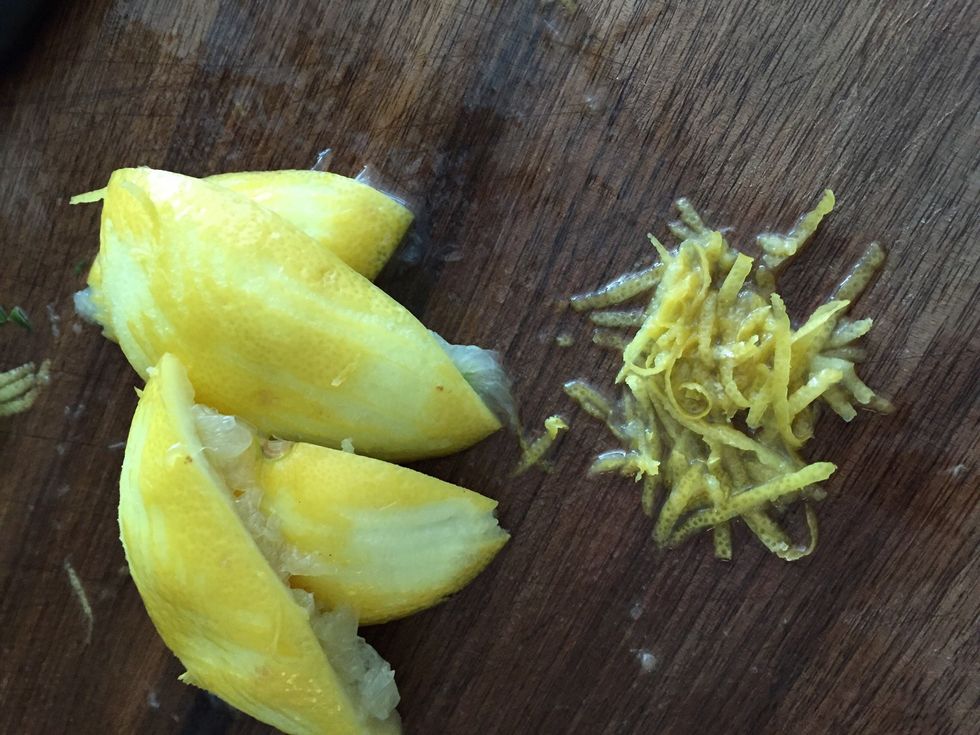 1 tsp lemon zest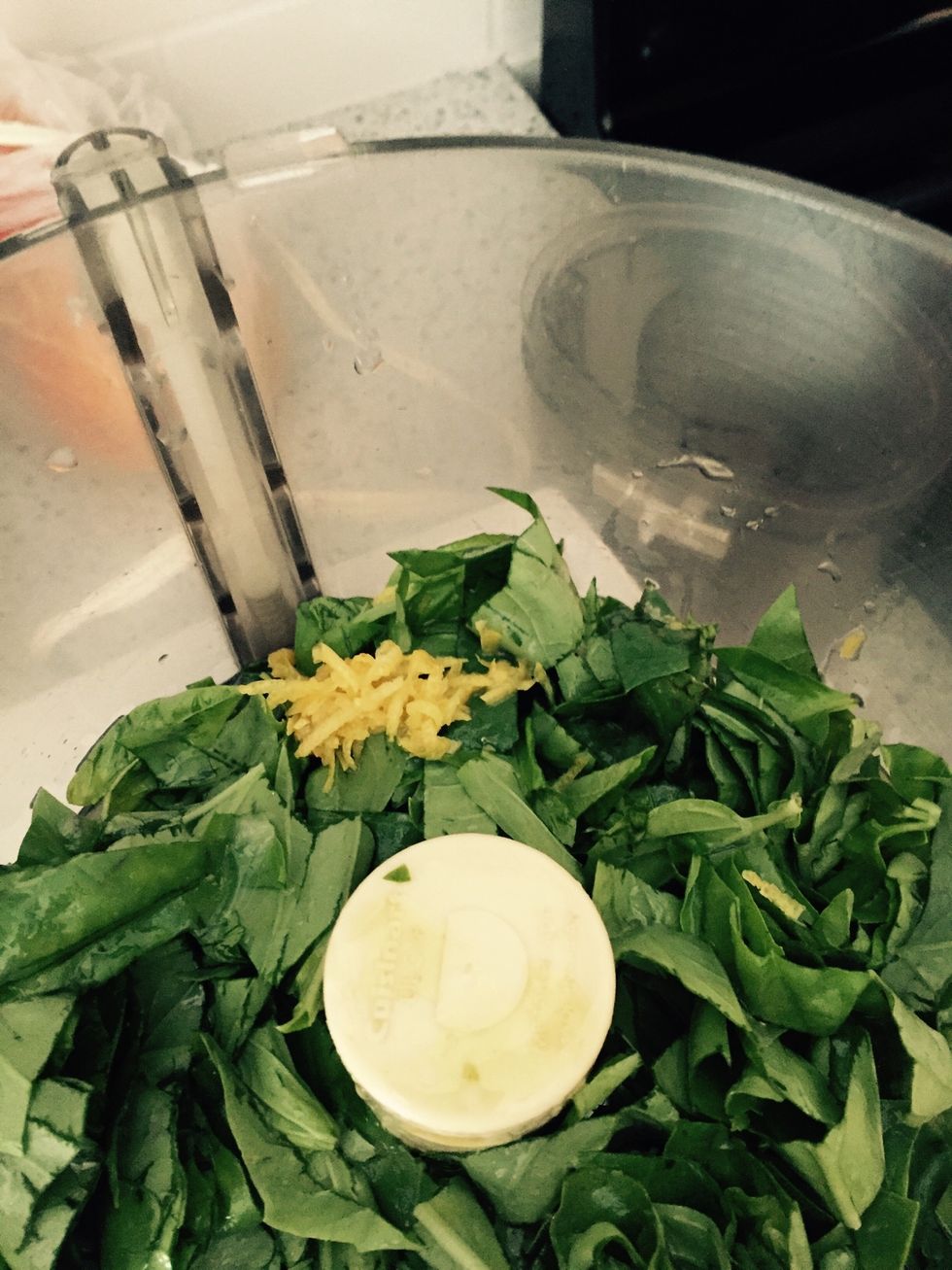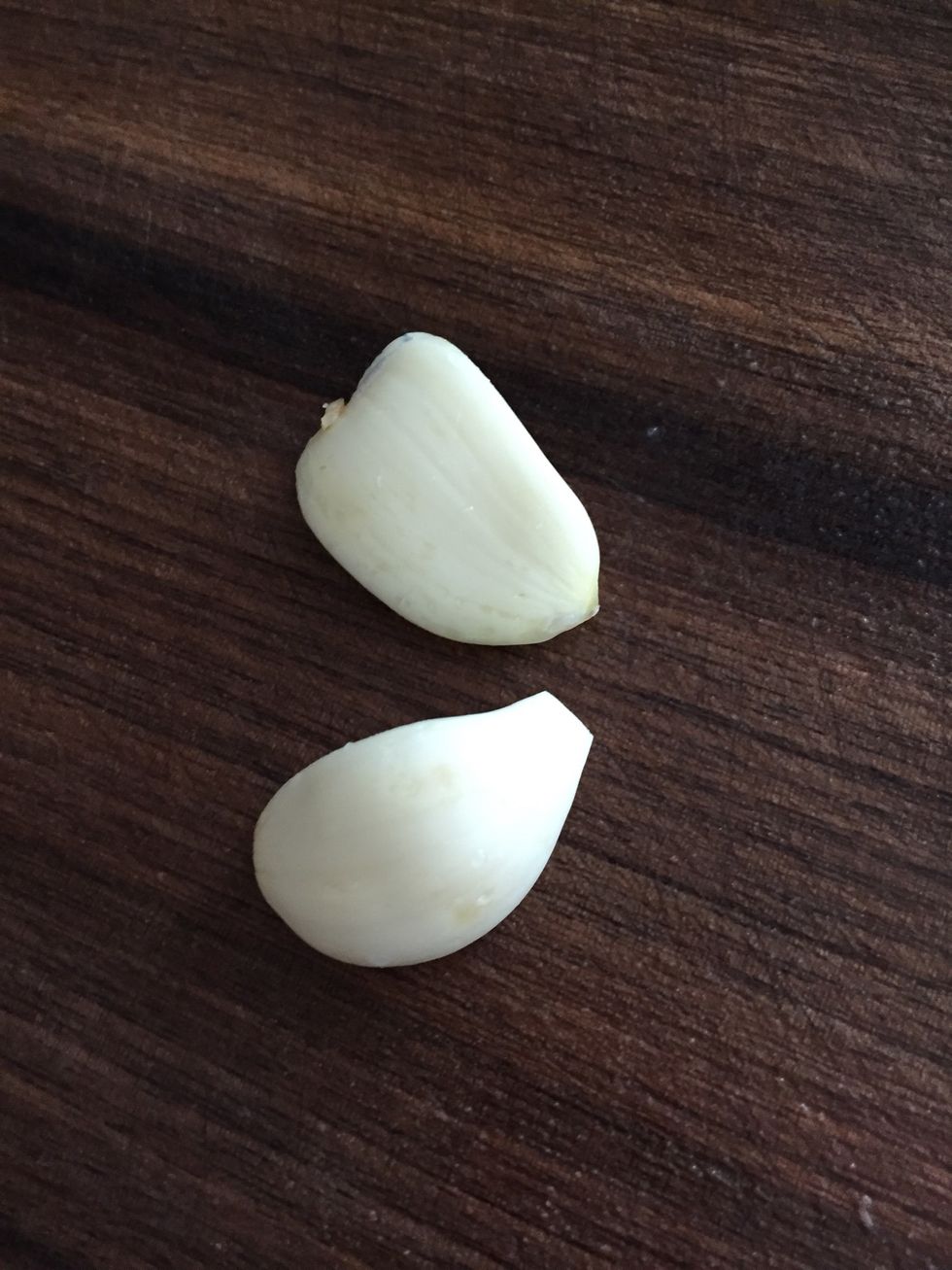 2 cloves garlic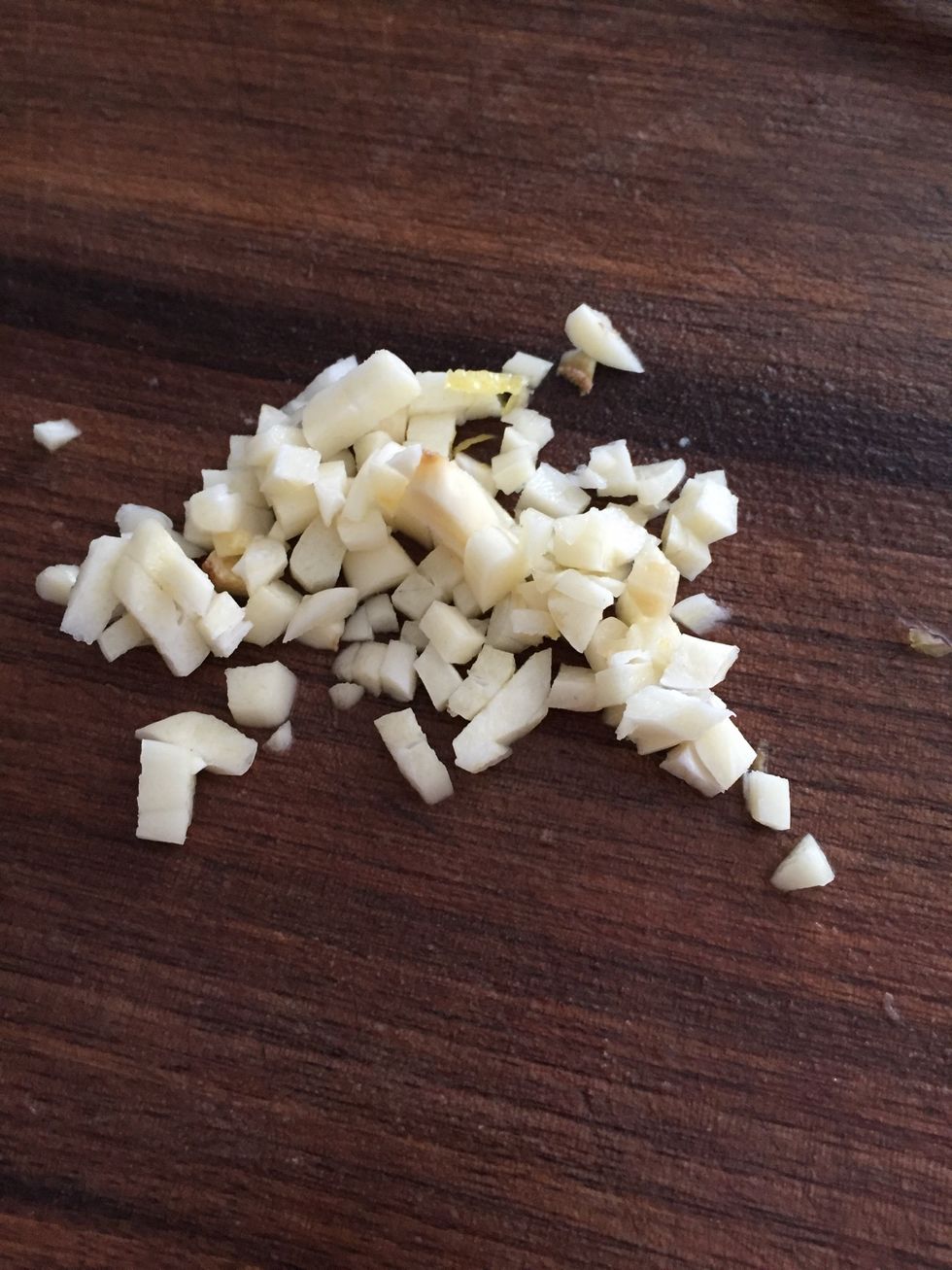 Chopped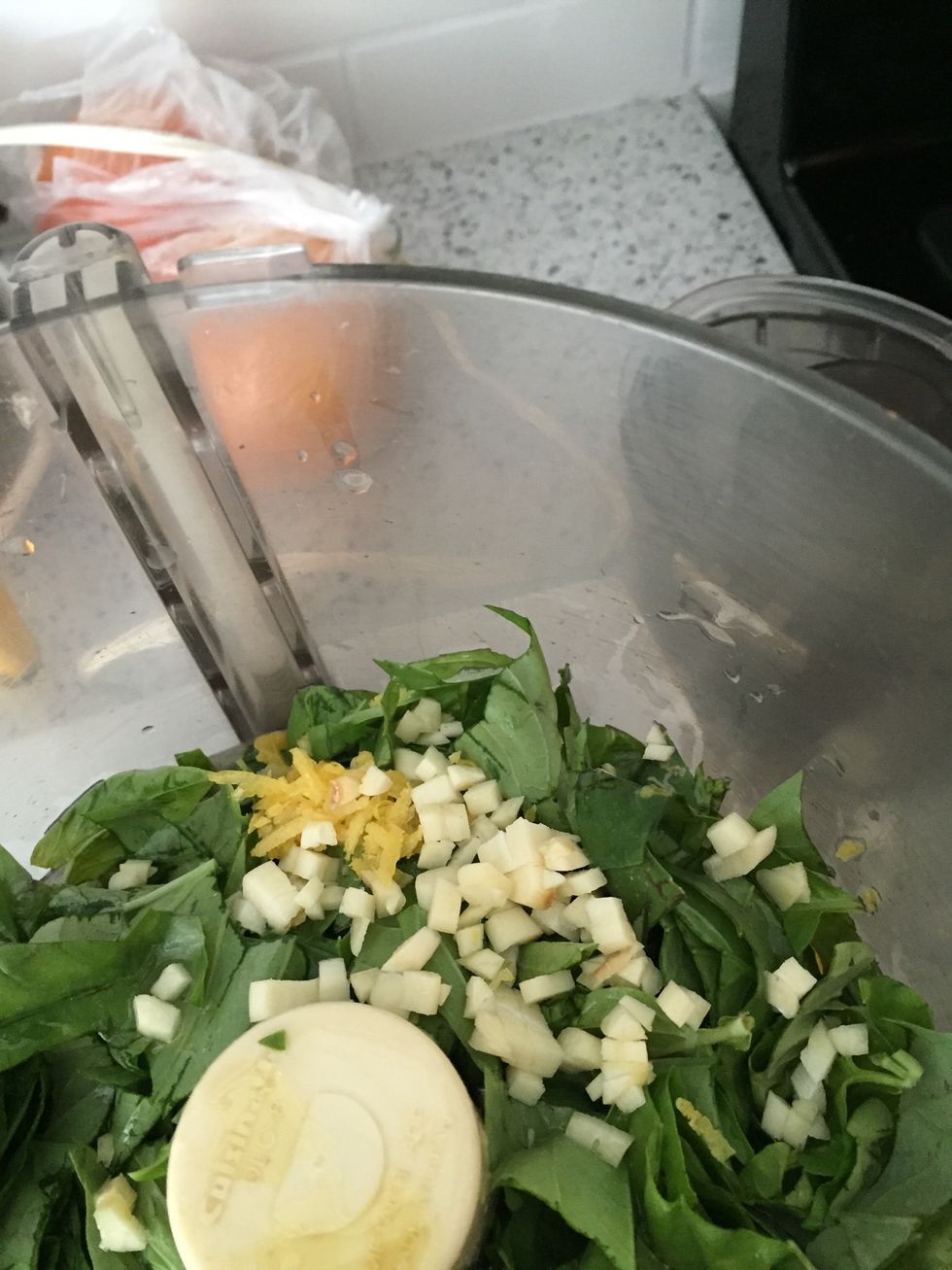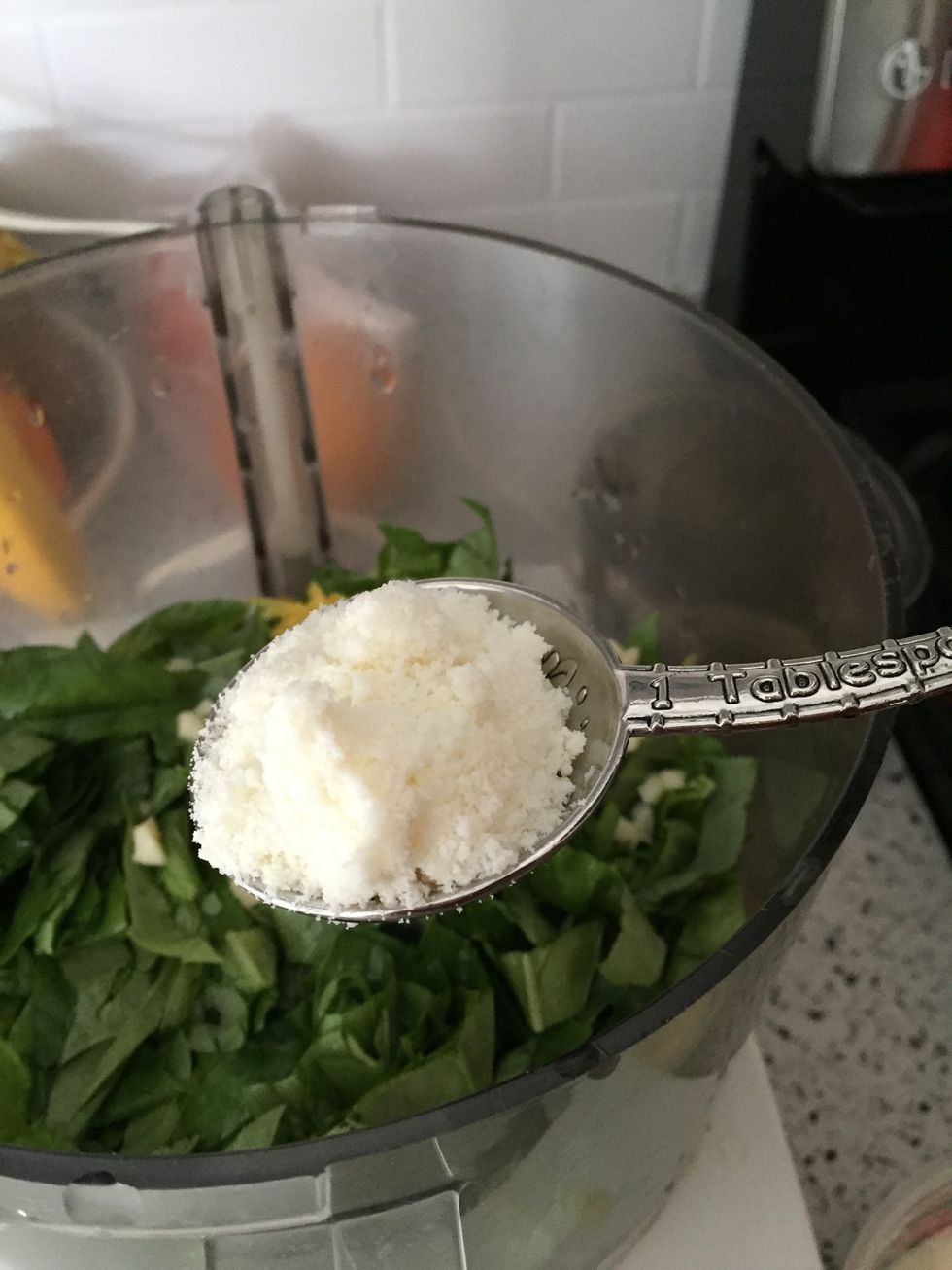 1 Tbsp grated Parmesan cheese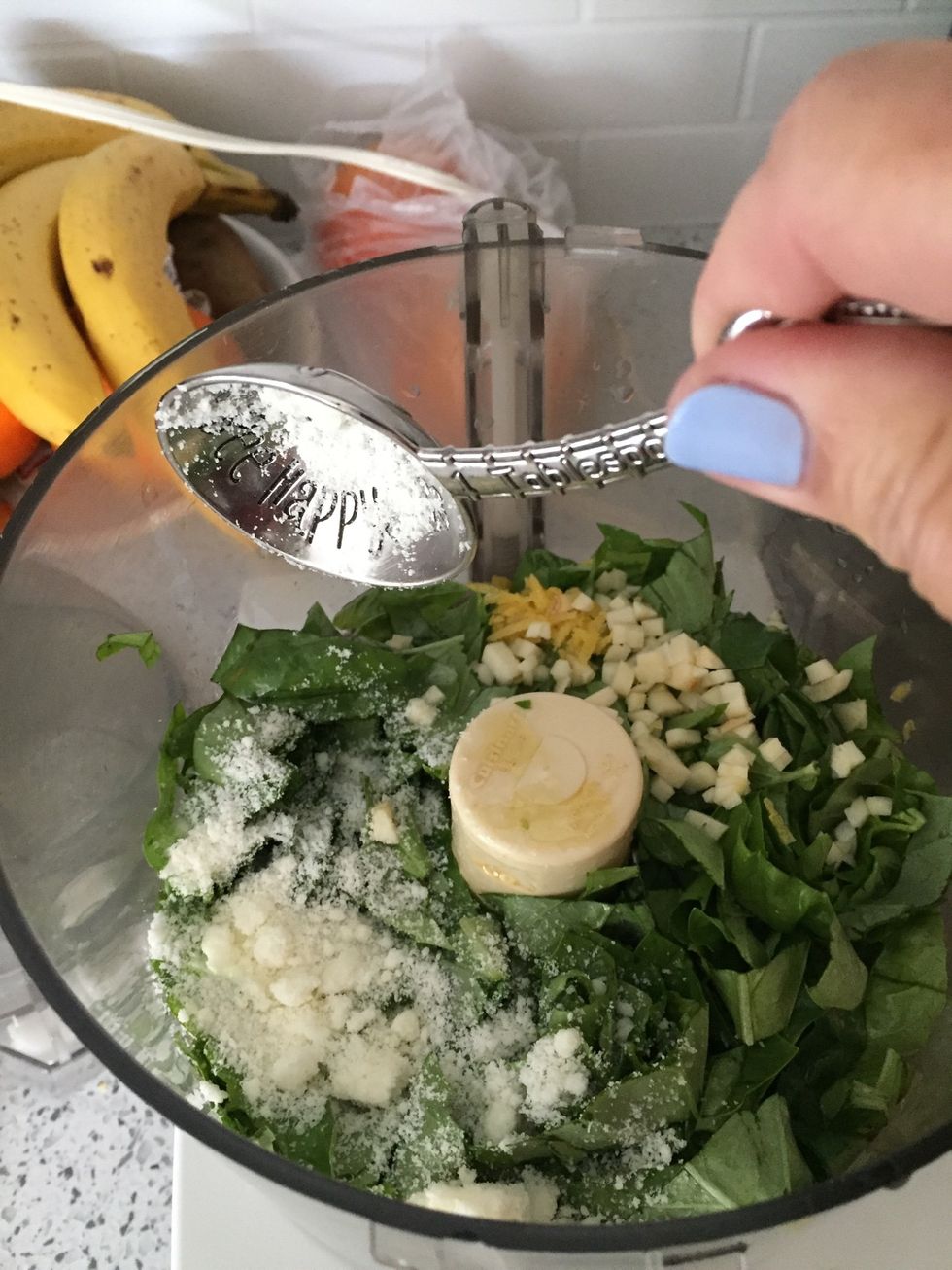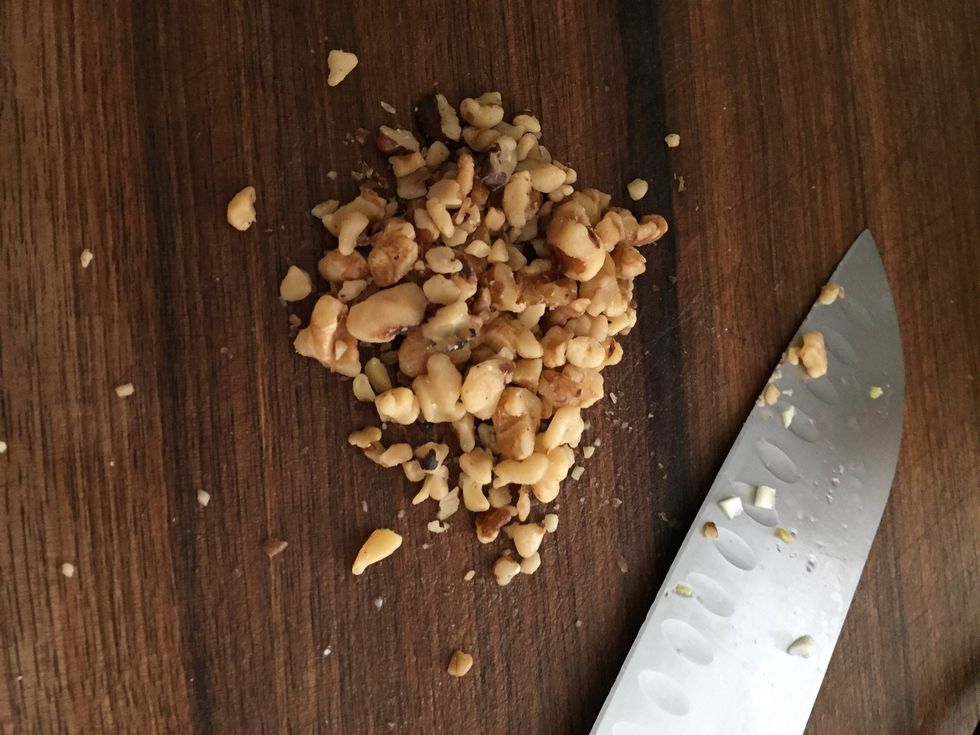 1 Tbsp chopped walnuts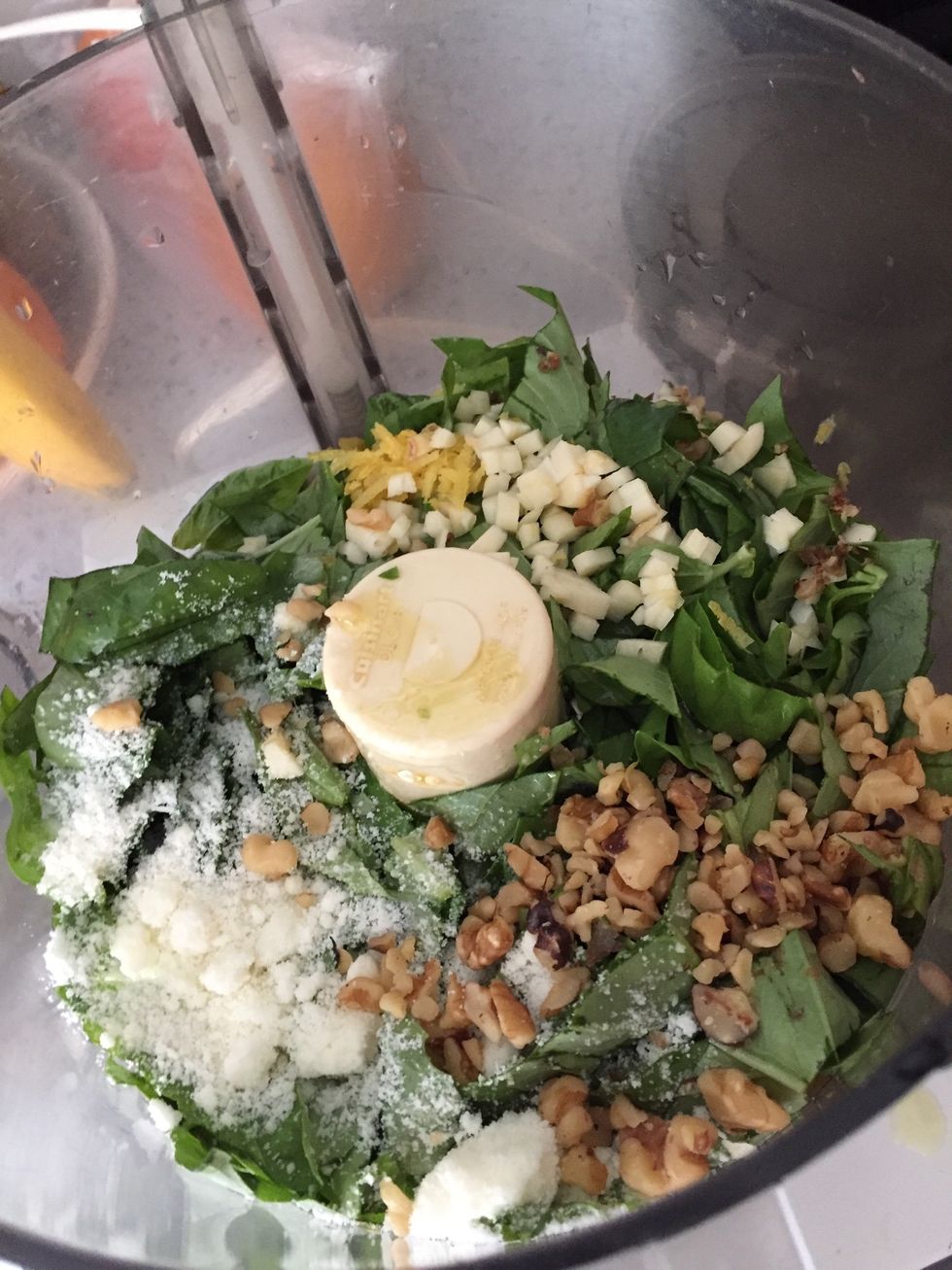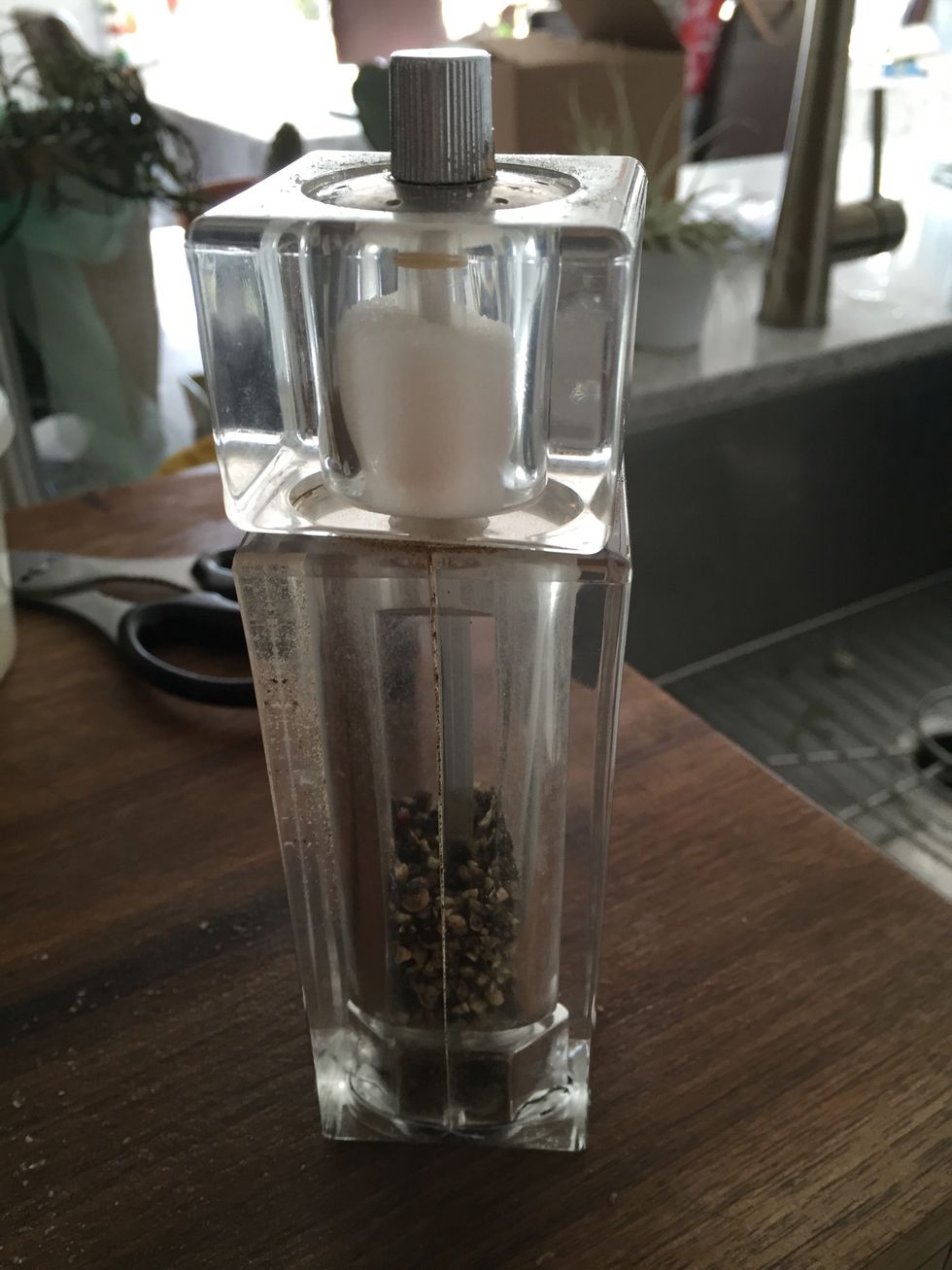 Salt & Pepper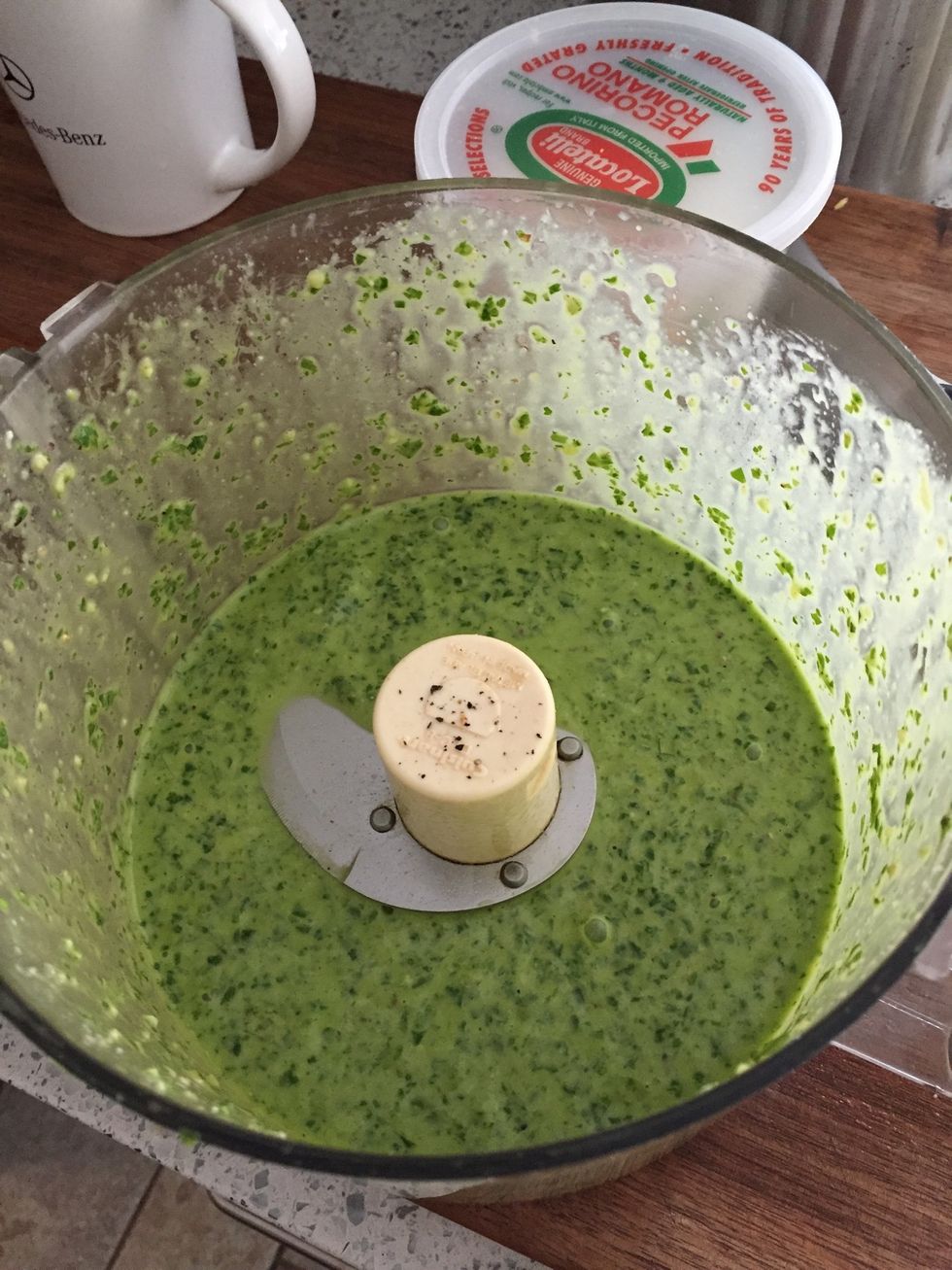 Process until smooth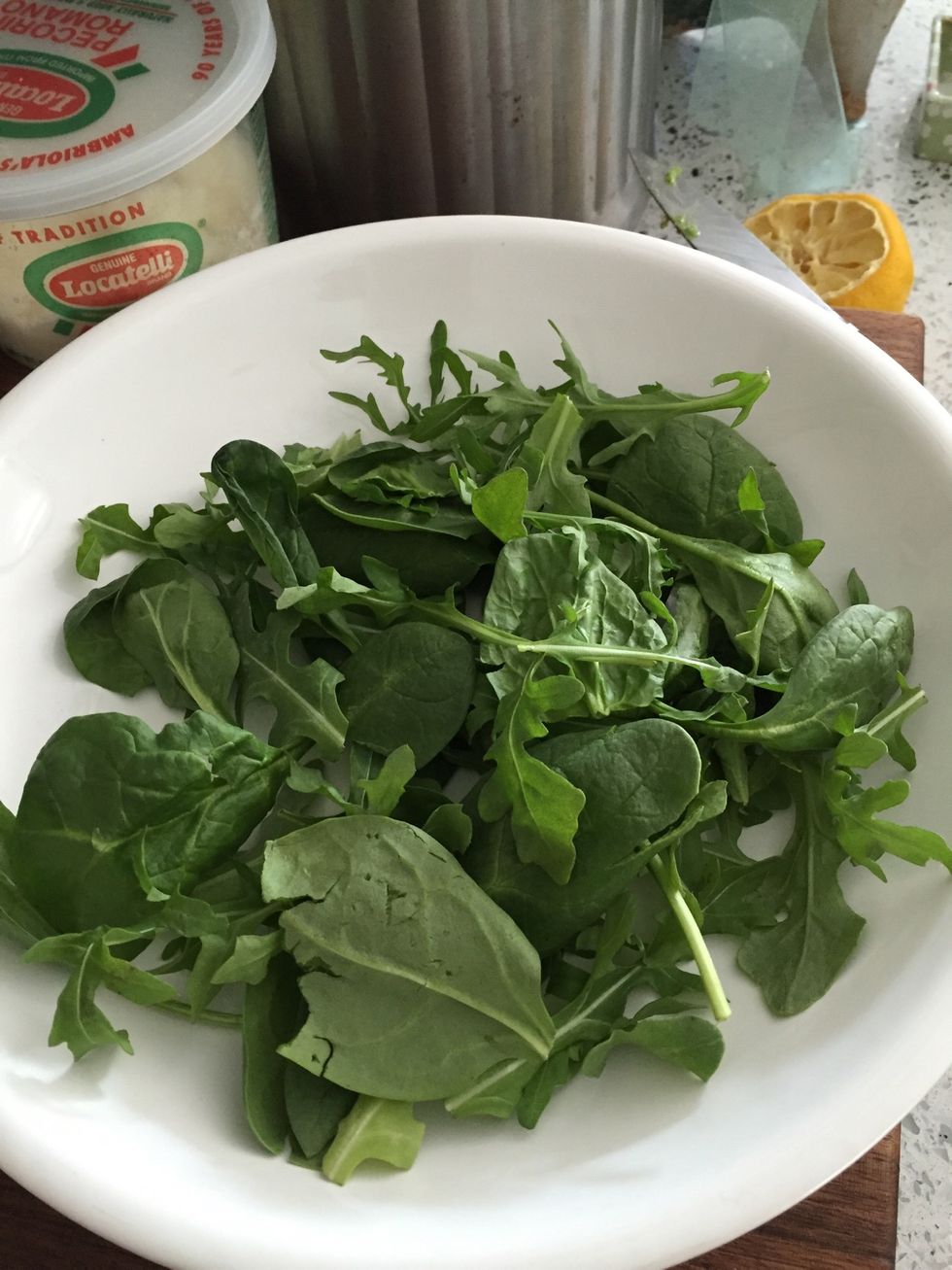 Salad with spinach & arugula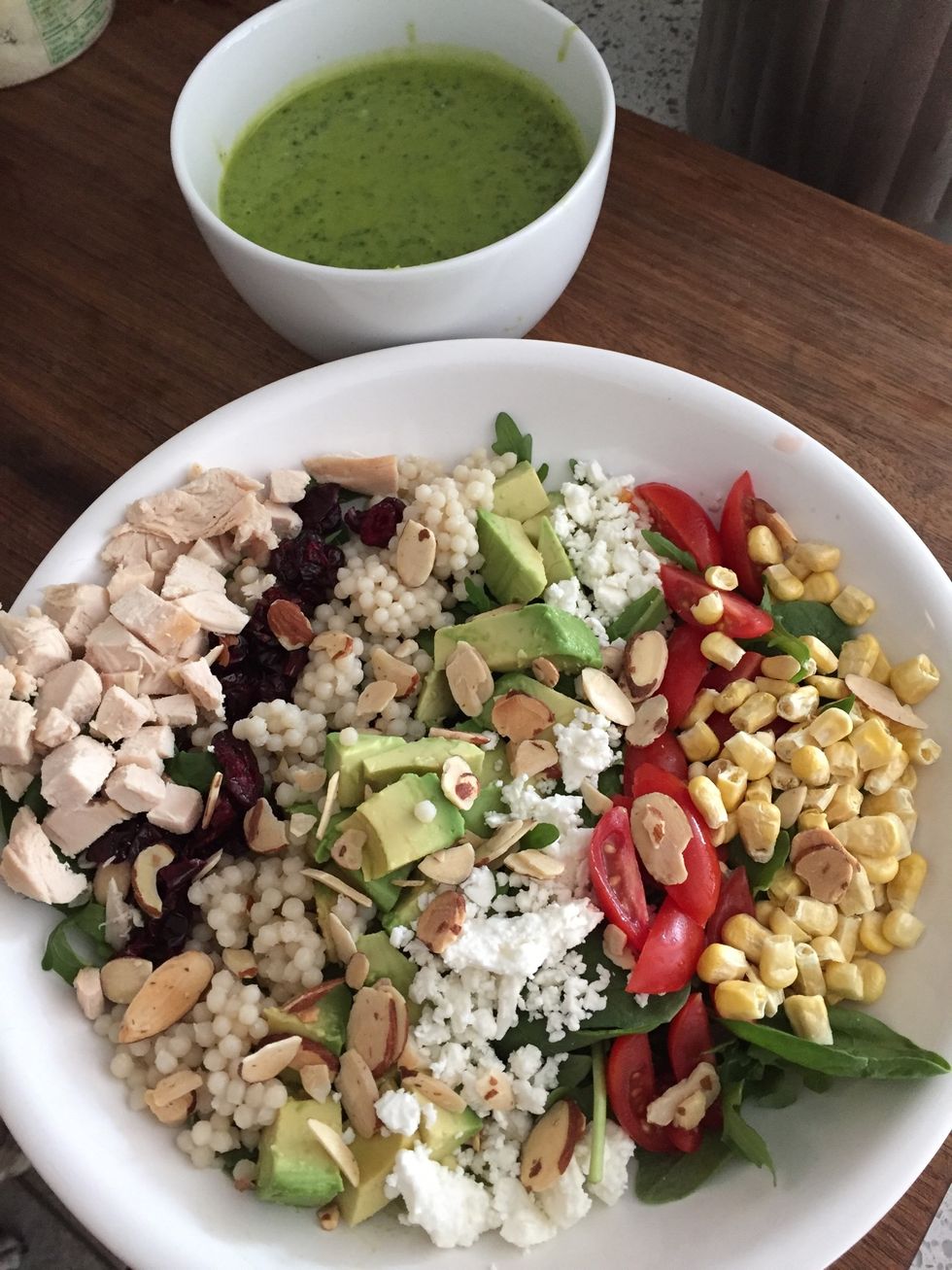 Add chosen ingredients: cooked, sliced chicken breast, dried cranberries, pearl couscous, avocado, feta cheese, tomato, and freeze-dried corn. Enjoy!
2 cups basil leaves
1/2 cup olive oil
3 Tbsps. White Balsamic Vinegar
2 Tbsps. fresh lemon juice
1 tsp. grated lemon zest
1 tsp grated parmesan
1 tsp chopped walnuts
2 cloves garlic, minced
Salt & Pepper
Spinach/arugula
Avocado
Freeze dried corn
Pearl couscous
Roasted chicken breast
Dried cranberries
Sliced almonds