Got this recipe off a friend and it's chocolatey goodness!
5
Preheat oven to bake at 180 C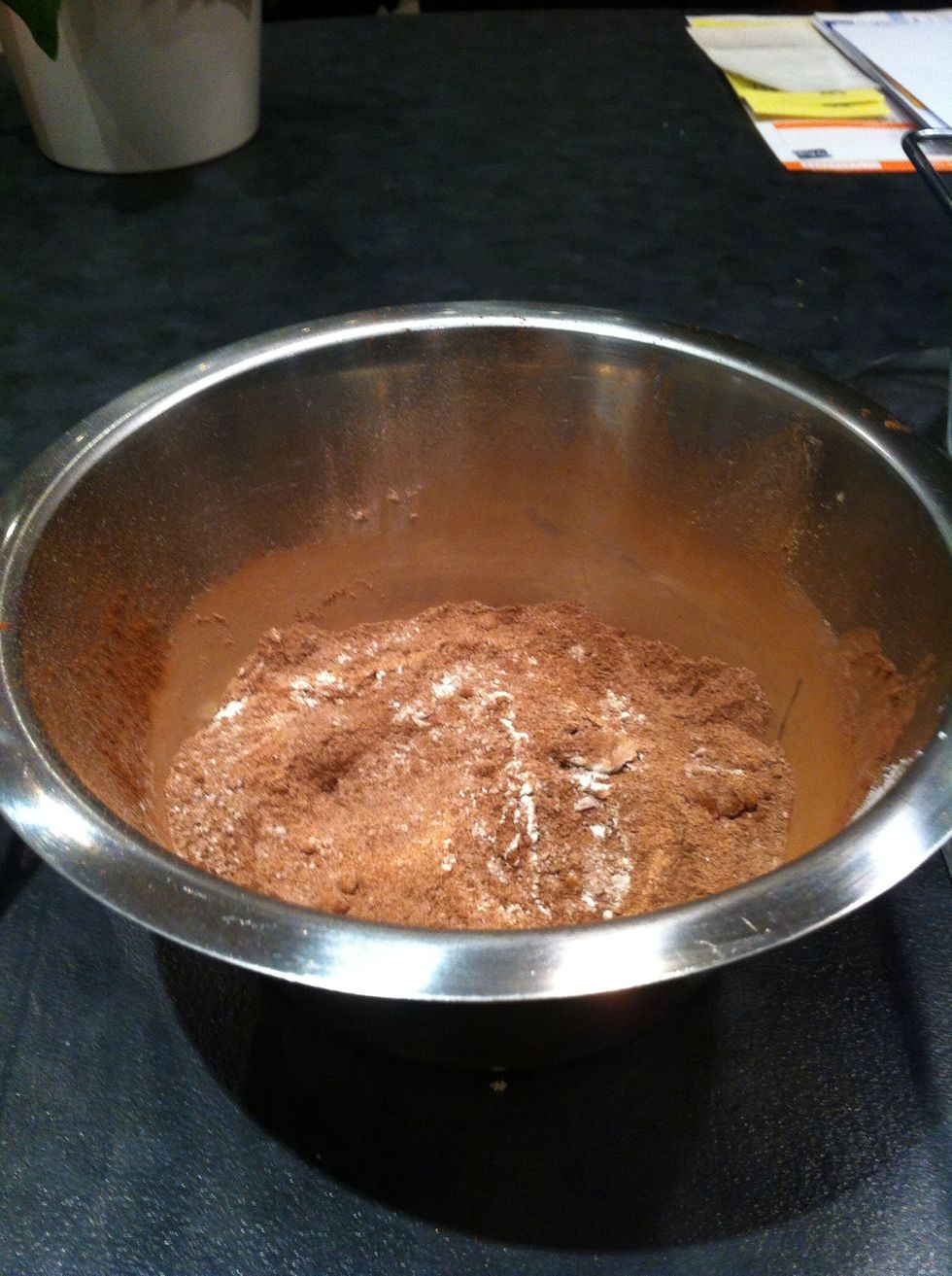 Mix dry ingredients in a bowl - flour, sugar, baking powder and cocoa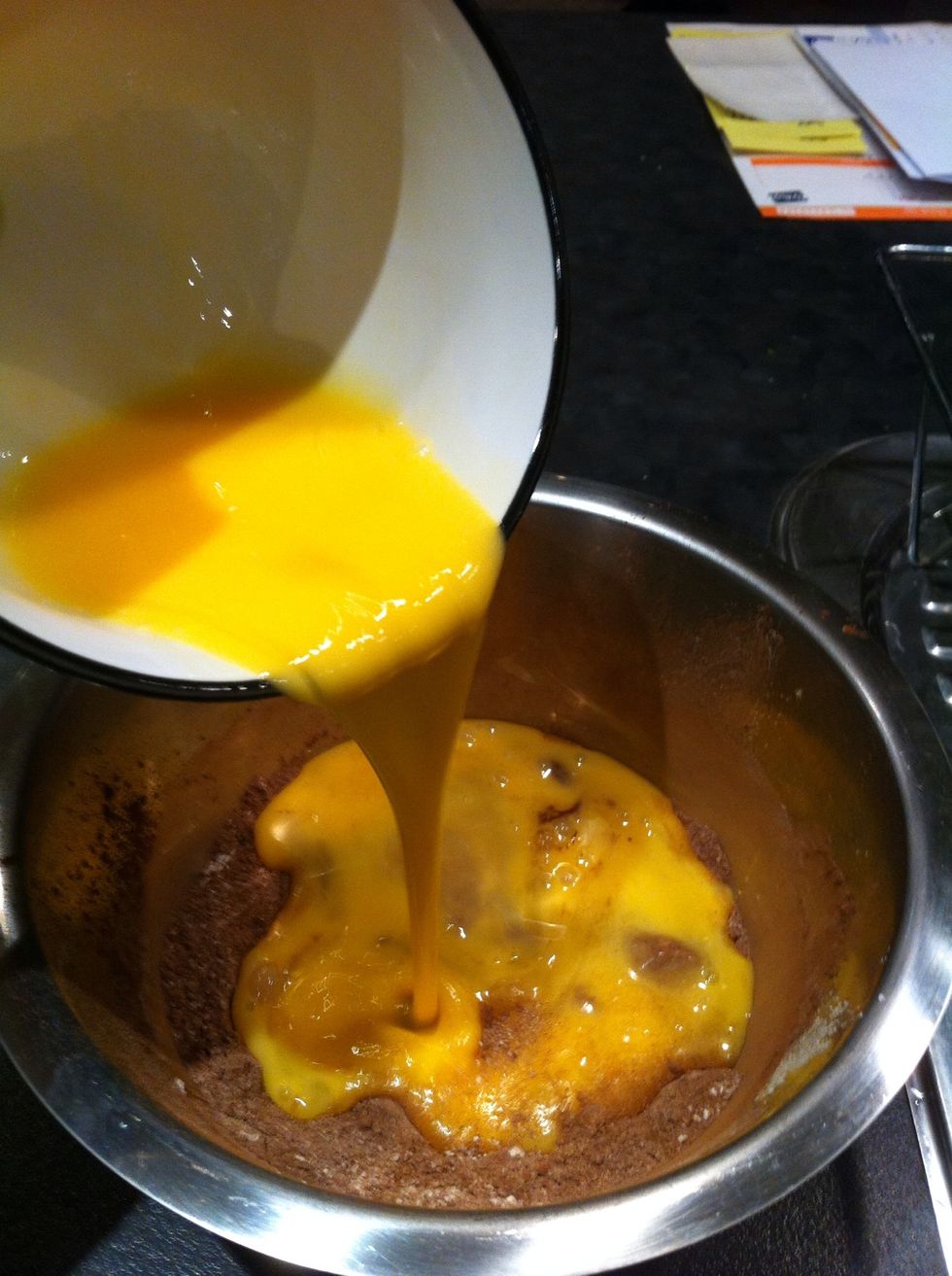 Add the beaten eggs and mix thoroughly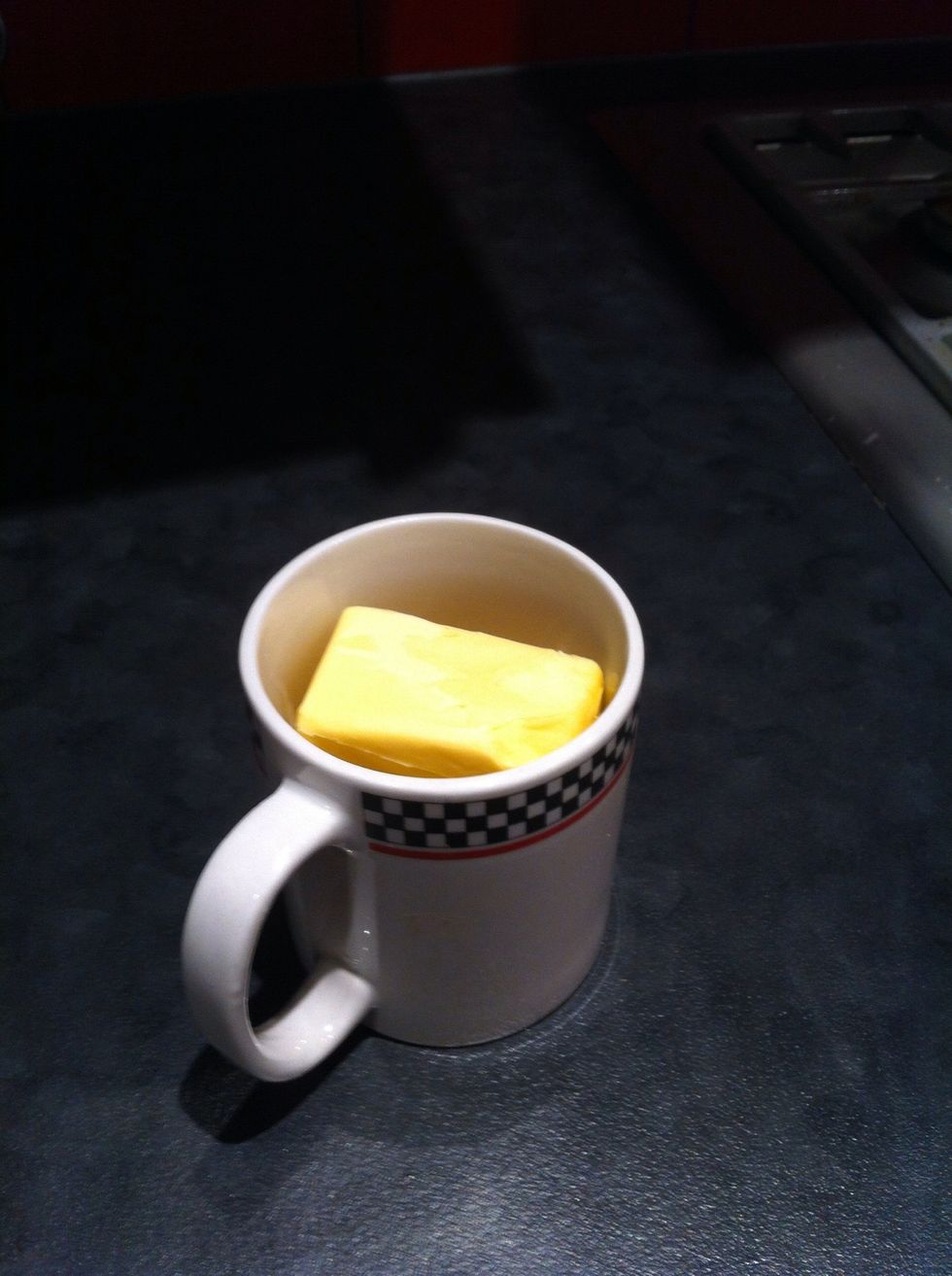 Melt the butter - I usually put it in a mug and microwave for 20 - 30 seconds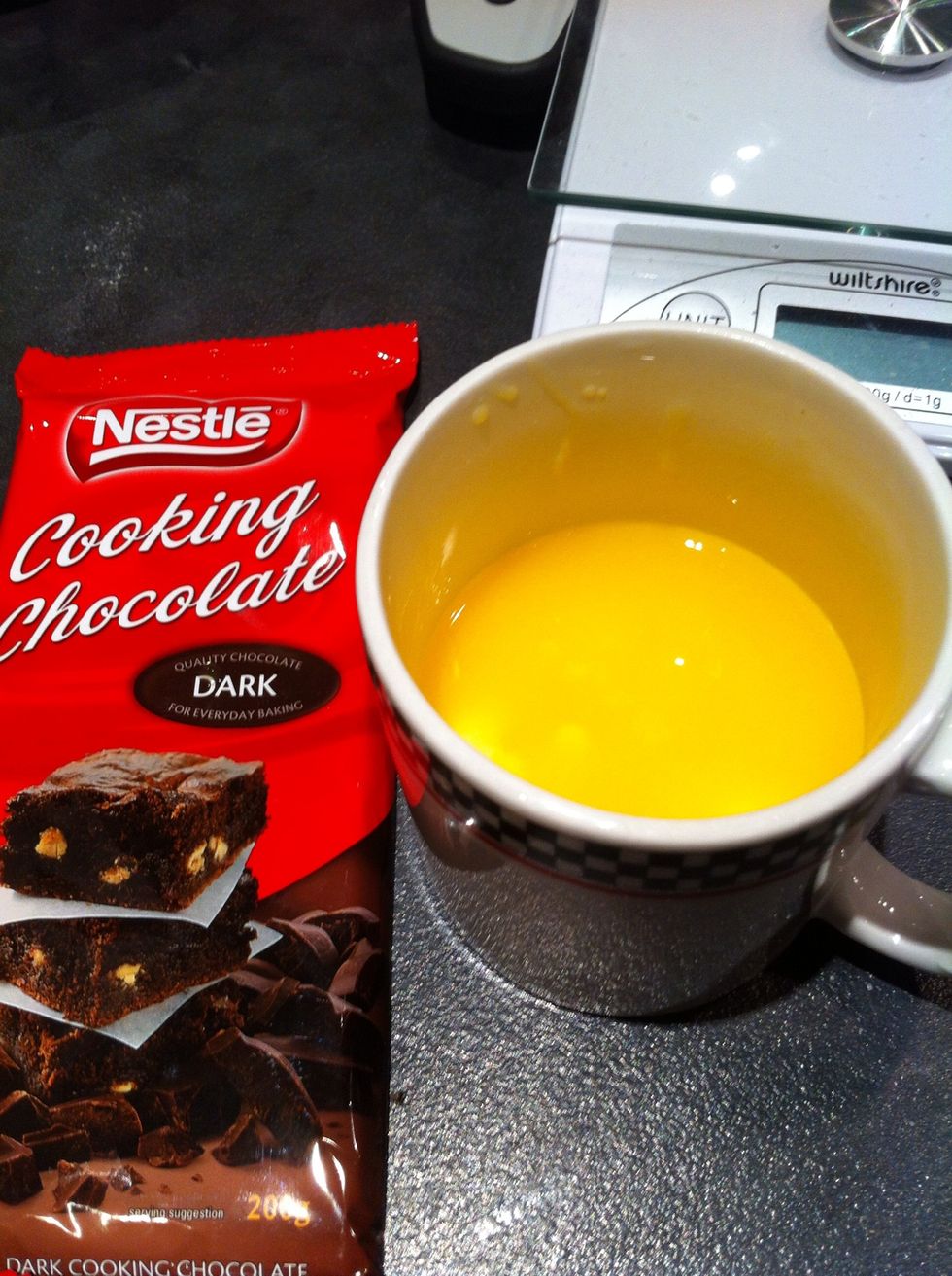 Crush the cooking chocolate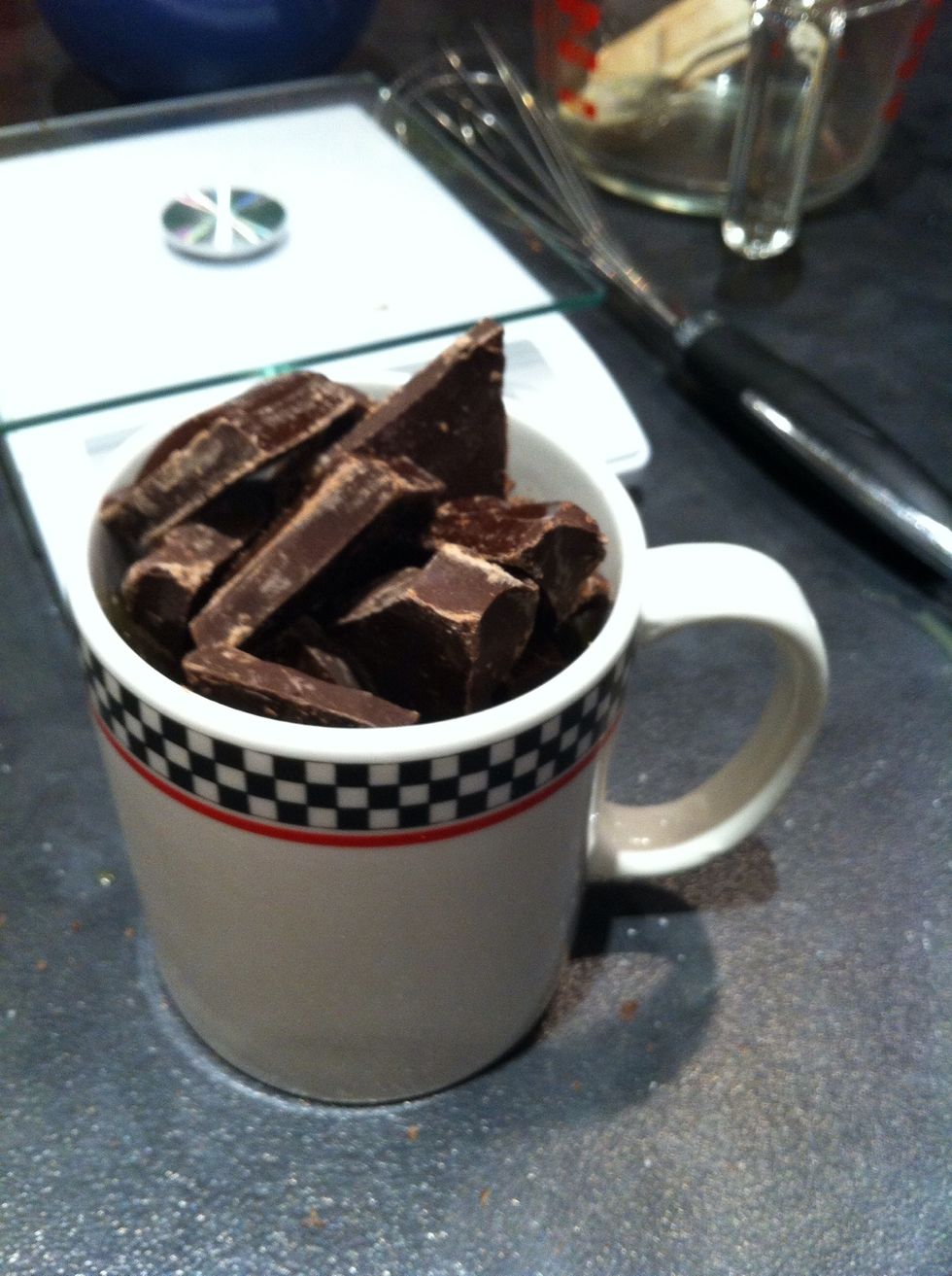 Dunk the cooking chocolate into the mug containing melted butter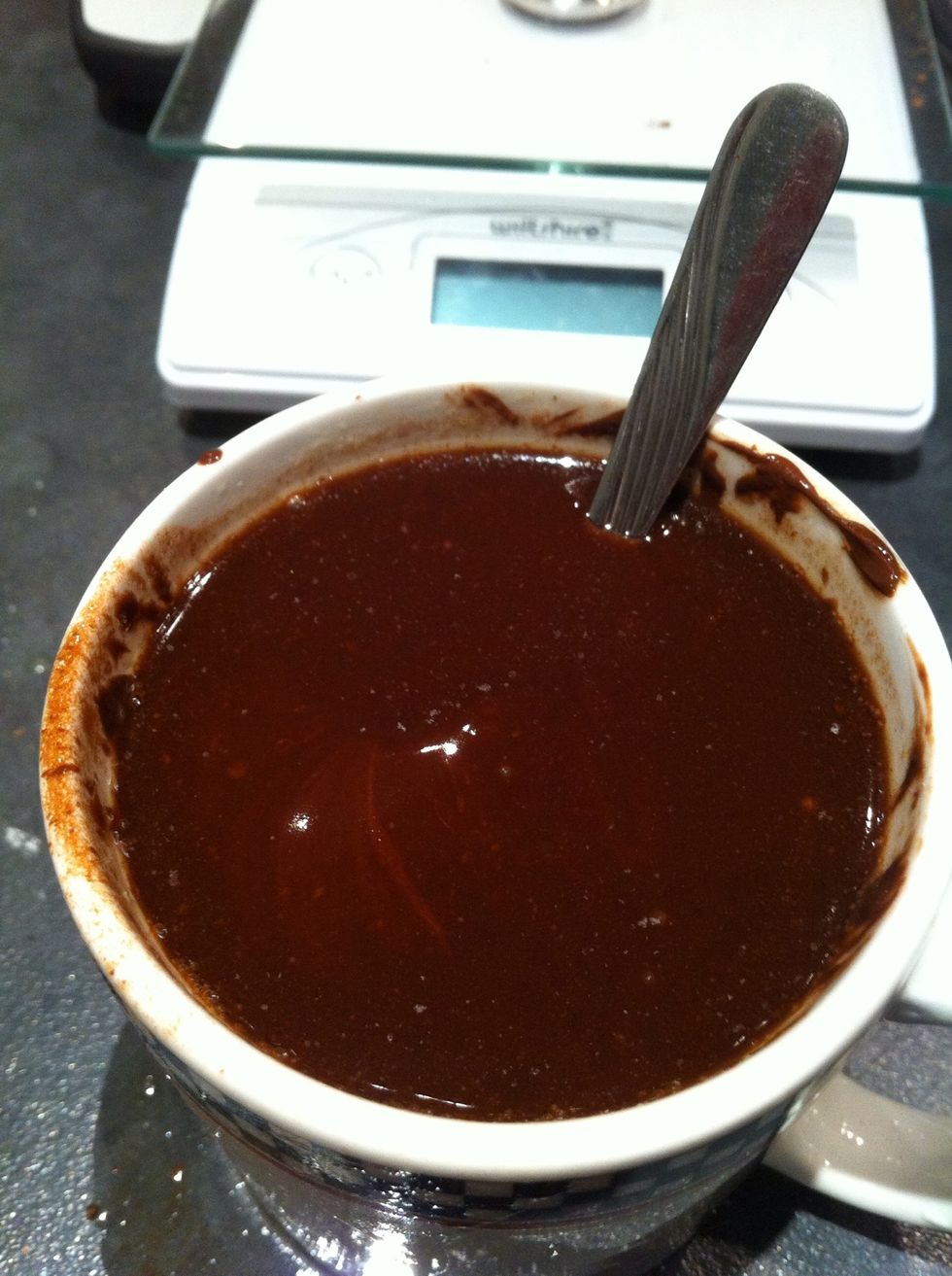 Microwave again to melt the chocolate. Mix well so butter and chocolate are mixed and there are no lumps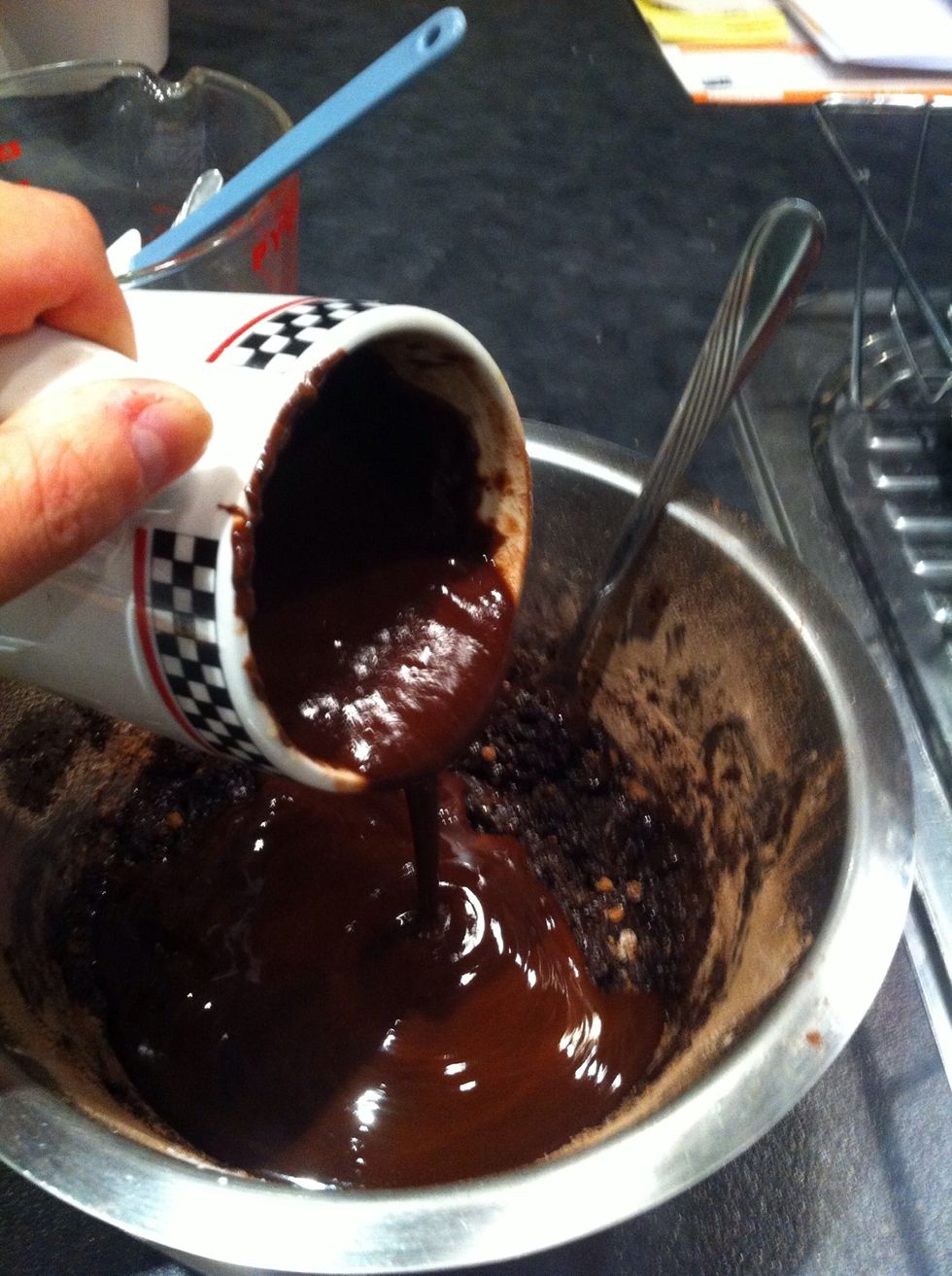 Add chocolate/butter to the egg/dry ingredient mixture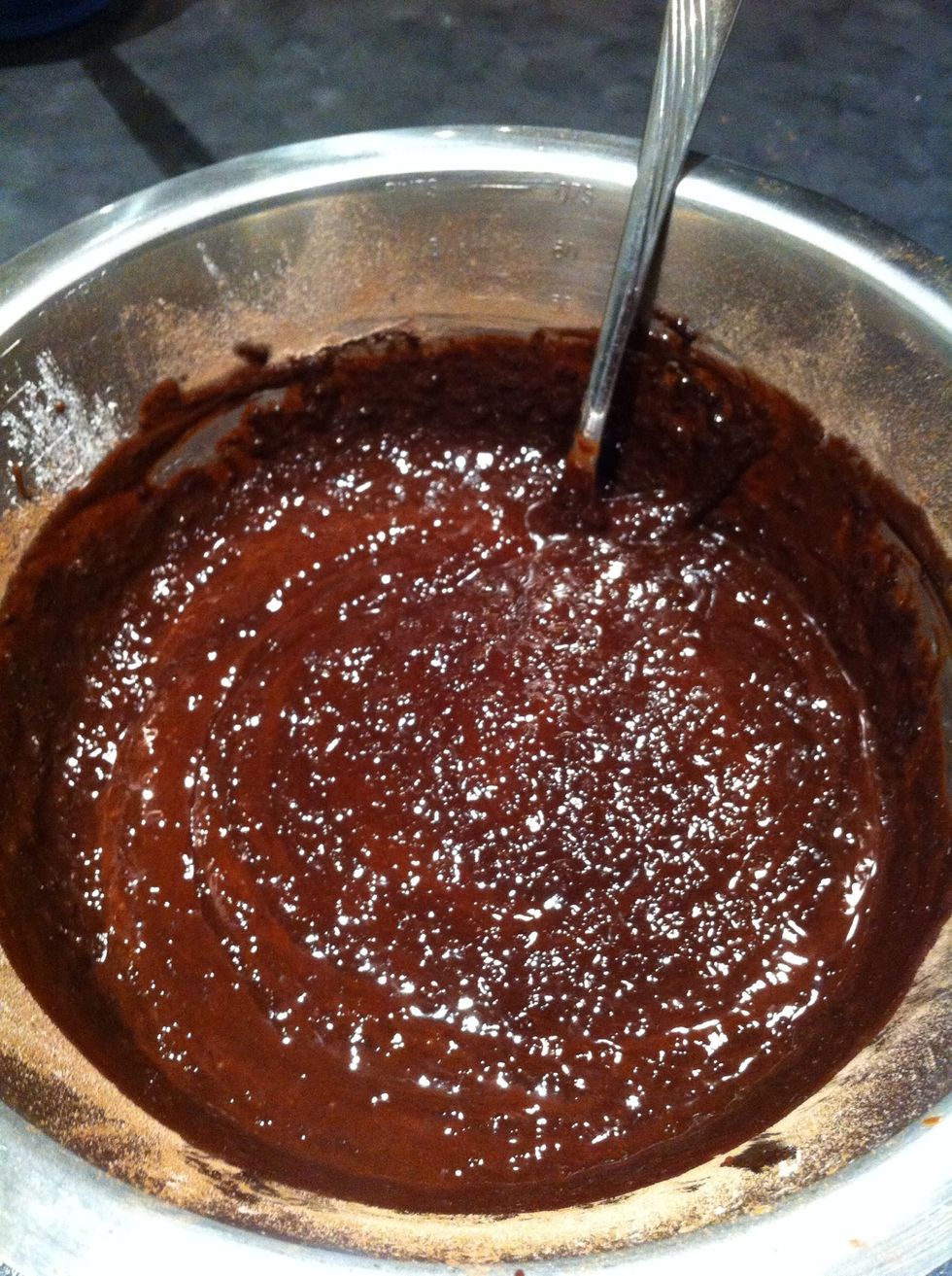 Mix well - looks like a weird mixture so don't worry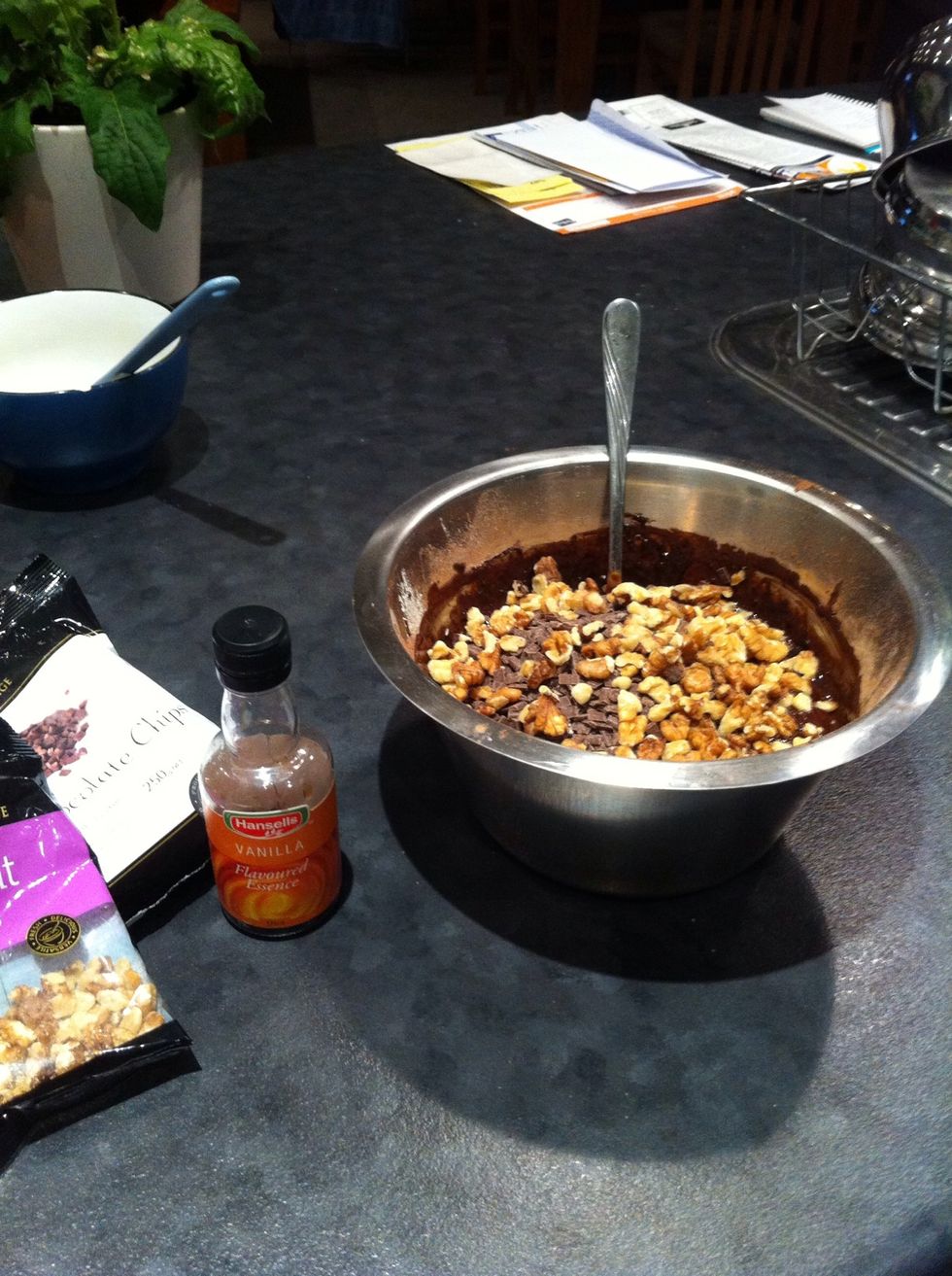 Add vanilla essence, walnuts and chocolate chips - don't use all the chocolate chips! I usually use about 50 g of chocolate chips and 60 g of walnuts. Fold it in the cake mixture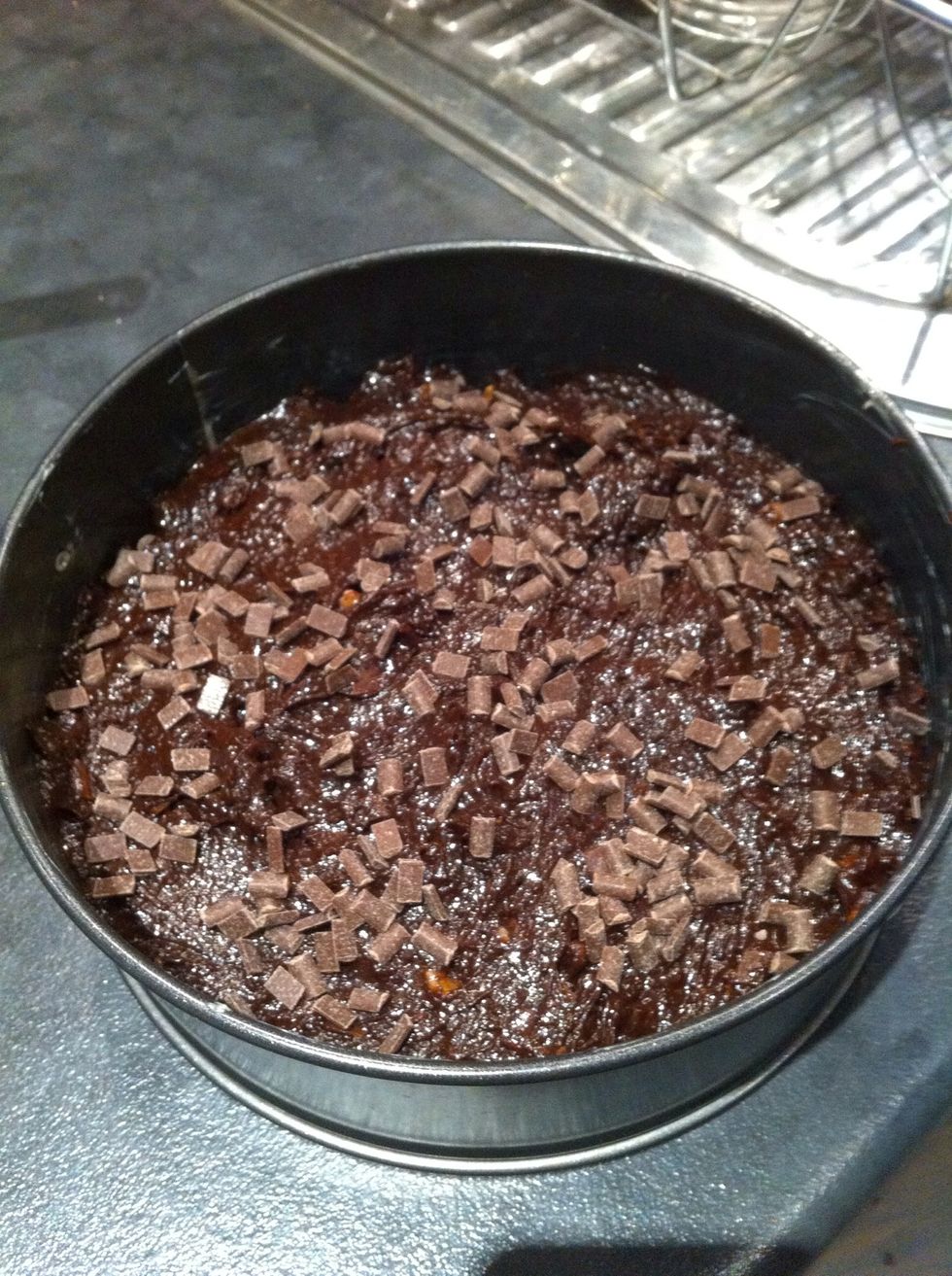 Pour and spread into a cake tin. Sprinkle chocolate chips on top of the cake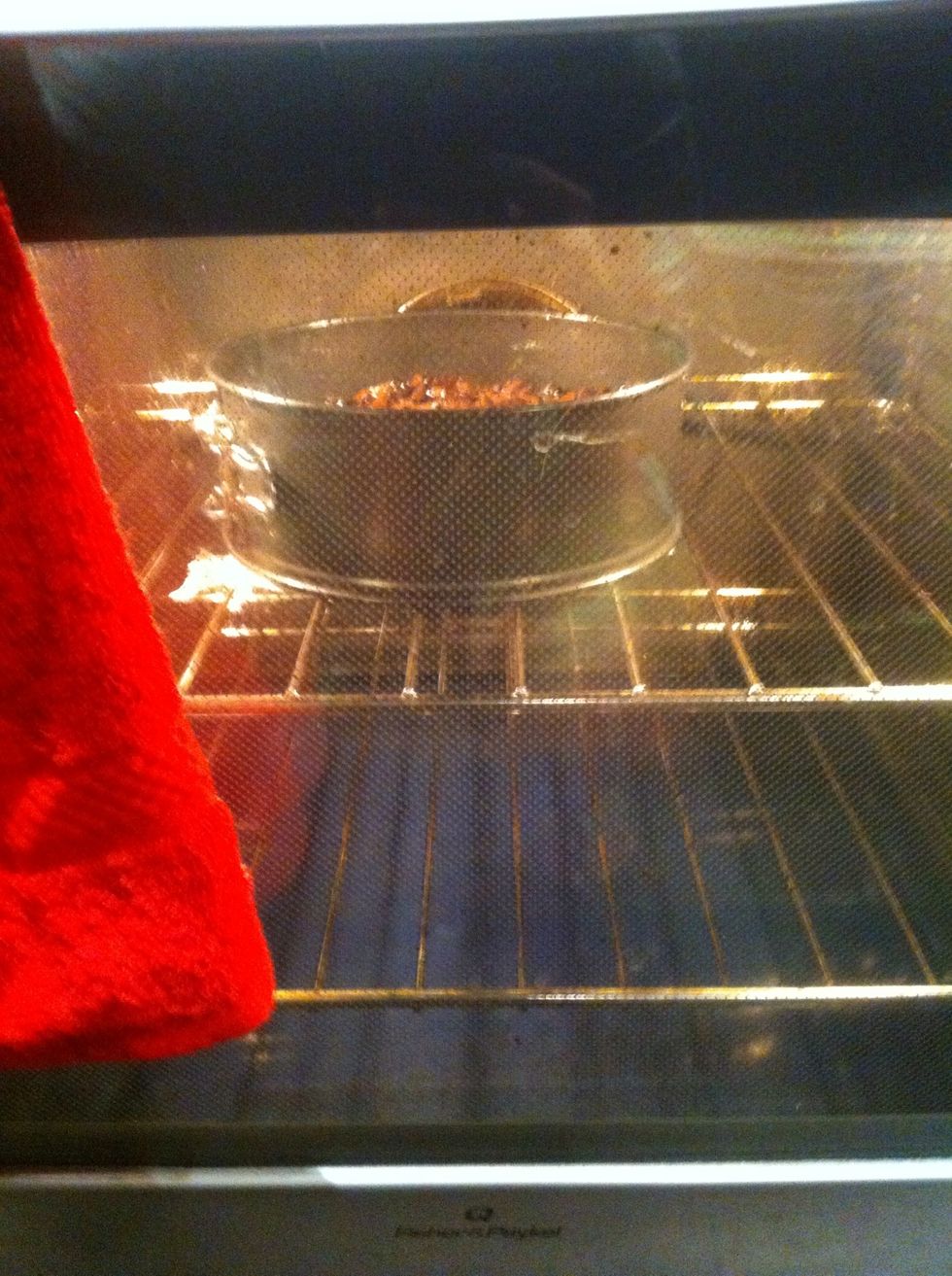 Bake in the oven for 30 - 40 minutes or when skewer comes out clean. Don't over bake or it'll dry out the cake.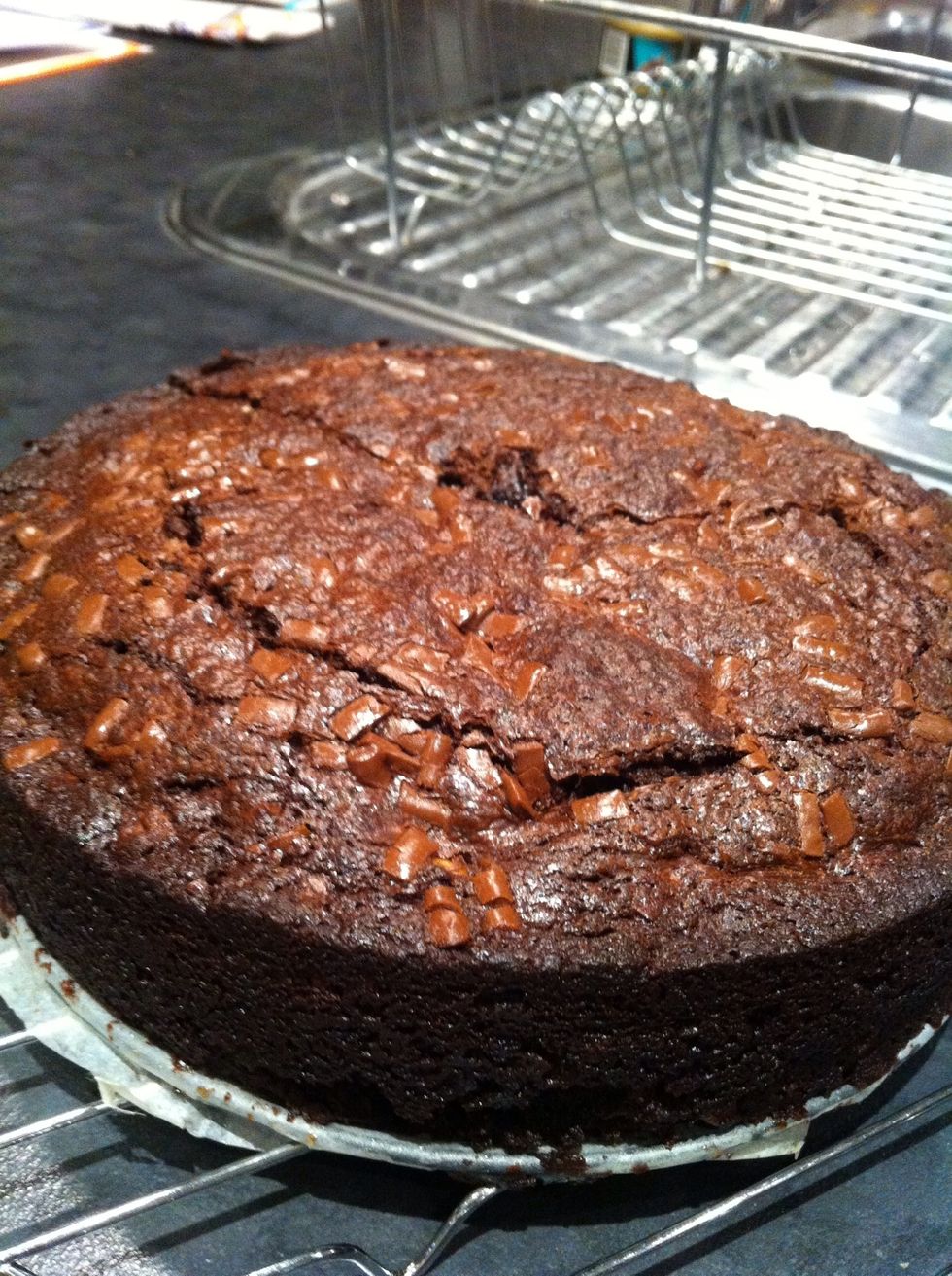 Enjoy!
100.0g Flour
50.0g Cocoa powder
1.0tsp Baking powder
150.0g Sugar
3.0g Beaten eggs
125.0g Butter
200.0g Cooking chocolate
1.0Tbsp Vanilla essence
Chocolate chips - lots!
Crushed walnuts