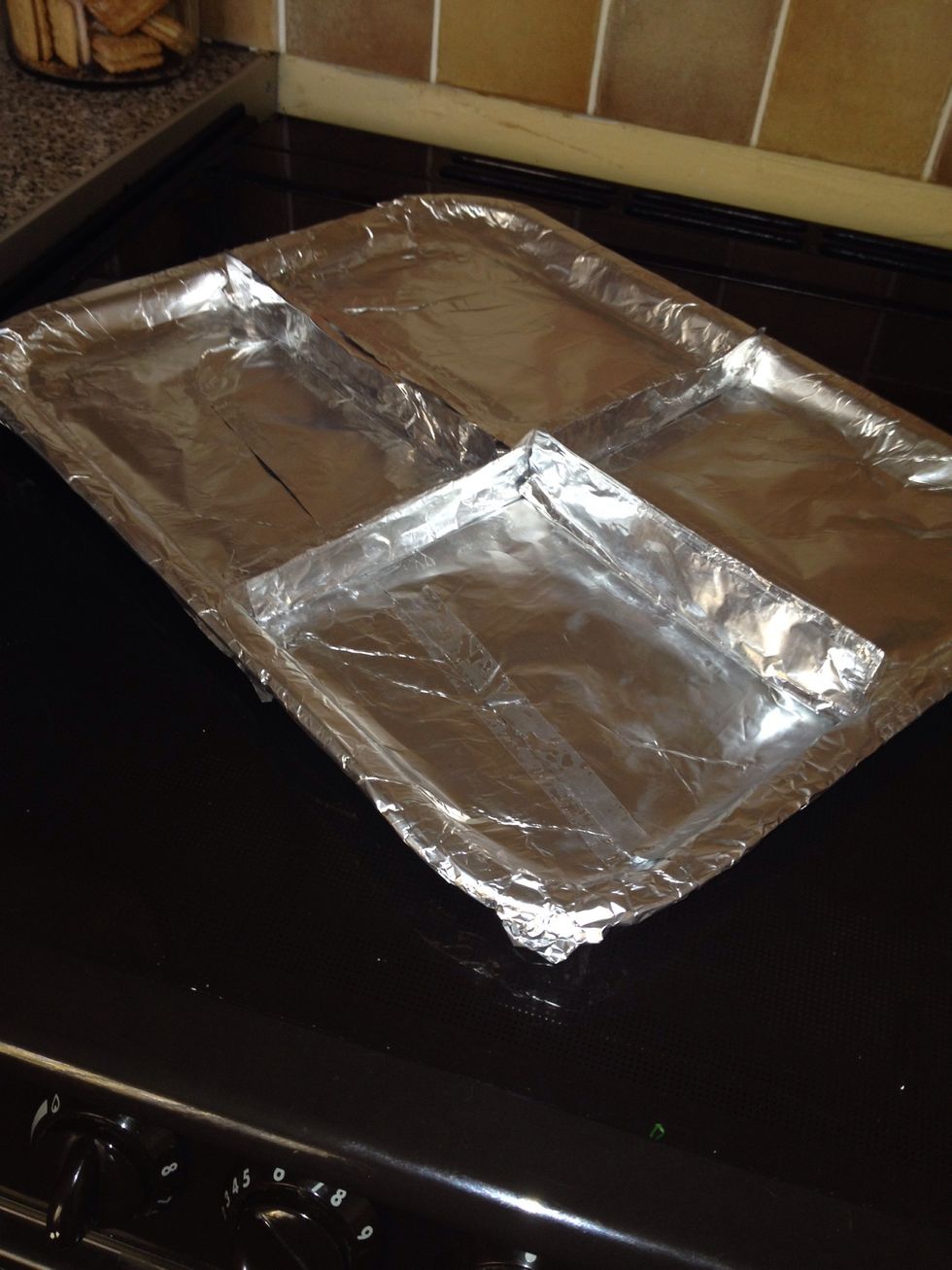 Firstly you need a mould. I took this idea from azeliaskitchen.net. Cover a baking tray in foil and tape down folded pieces of foil for sections. Use moulds if you have them.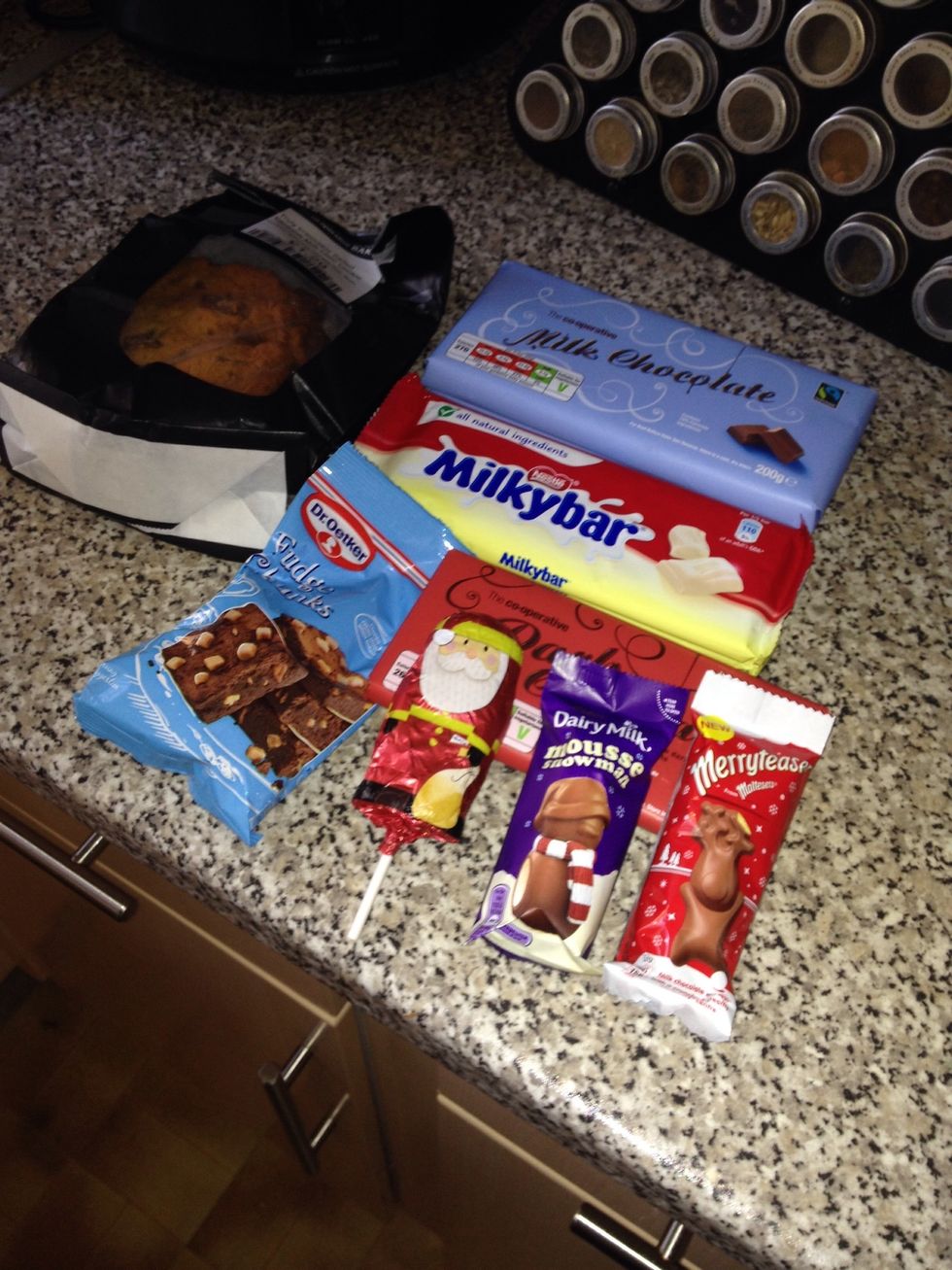 Gather together your goodies. I chose christmas characters, cookies and fudge pieces. I also sketched out an idea of what I wanted to create with these.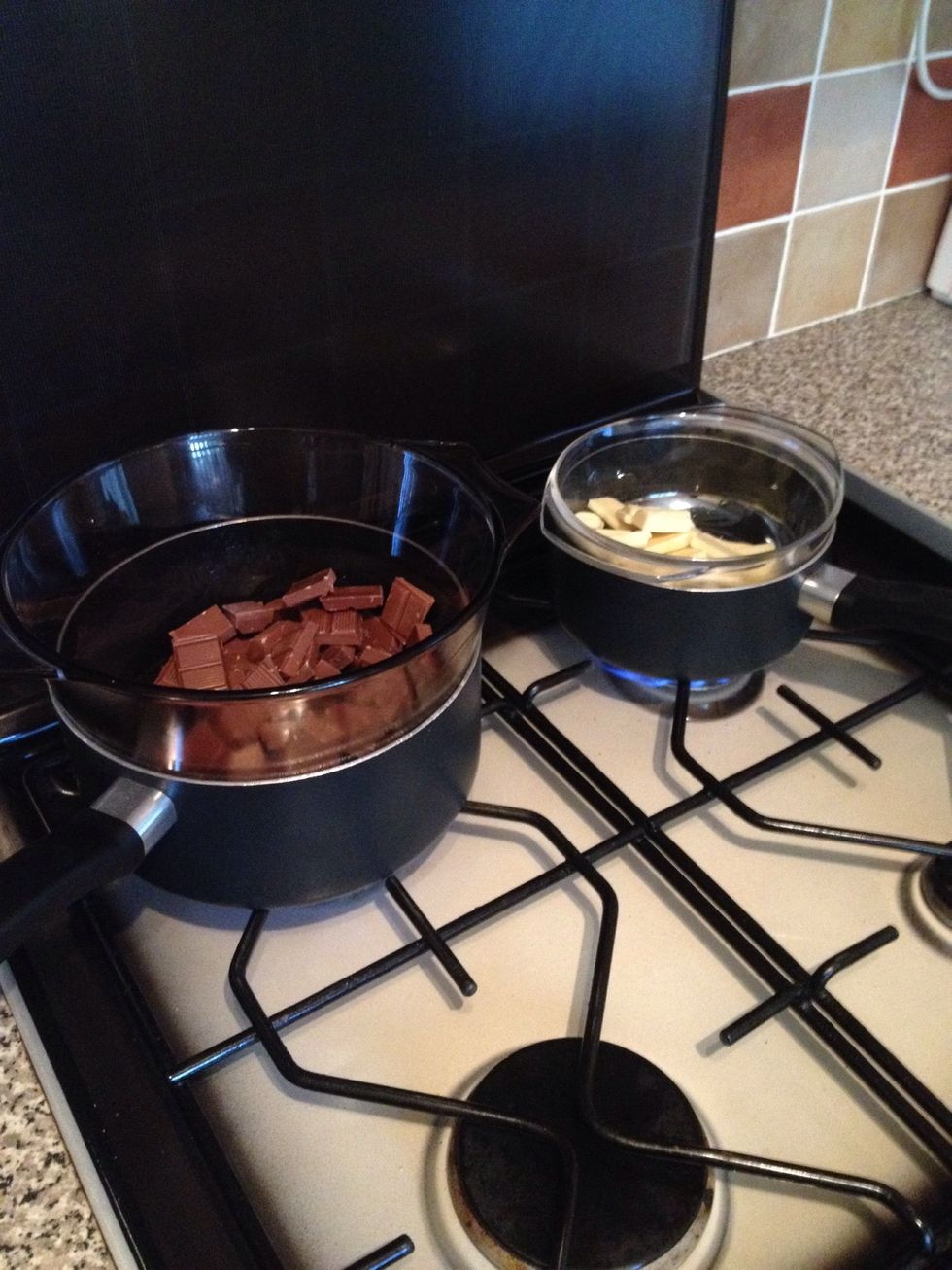 Melt the chocolate using a saucepan of boiling water with a glass bowl on top. Stir gently as it melts and don't let it overheat!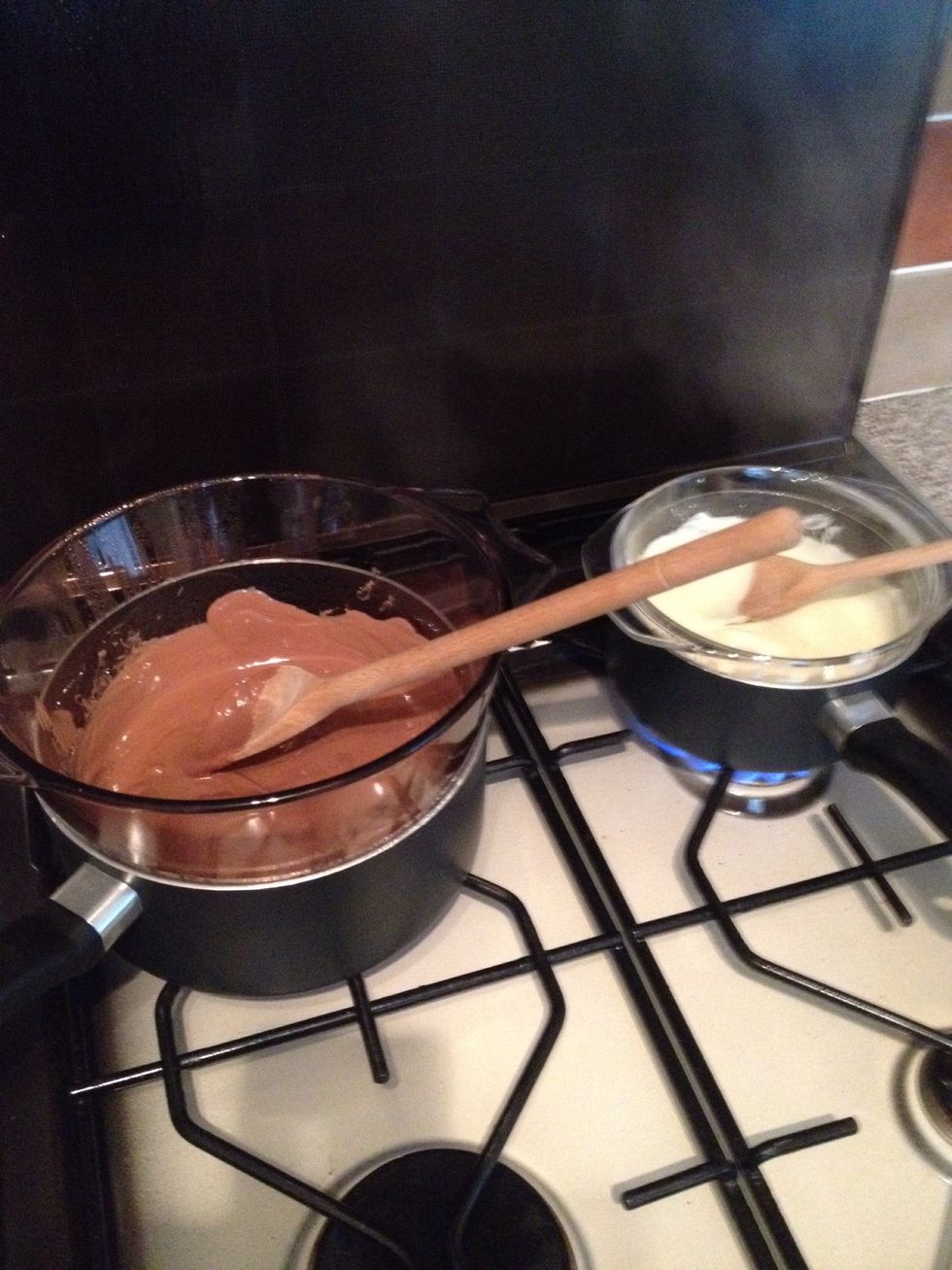 Perfect runny chocolate! Take off the heat as soon as you have this consistency.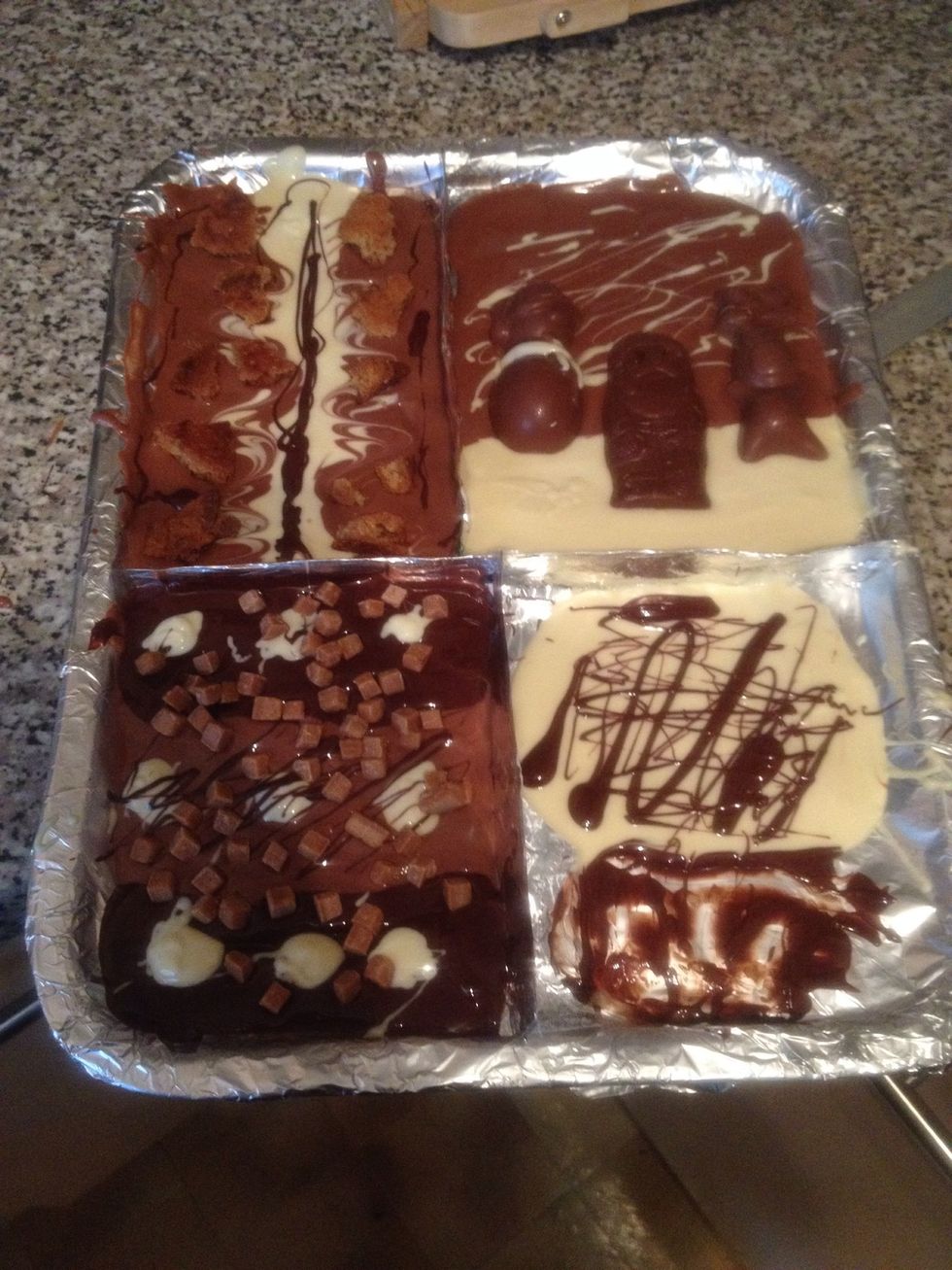 Spoon into your moulds and create whatever design you want. The possibilities are endless. Hold a spoon up high to create the thin lines. Have fun! Stick in the refrigerator for a couple of hours.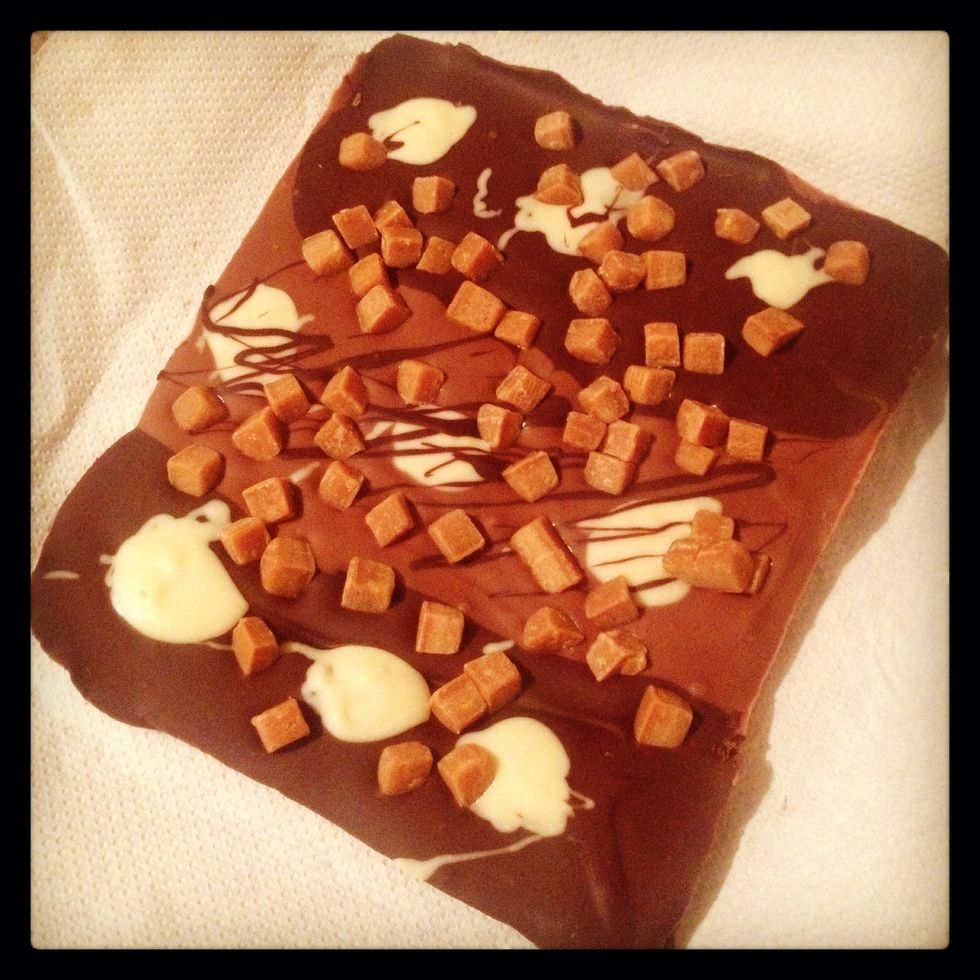 Finished fudge slab! The beauty of using foil is that you can peel away with ease.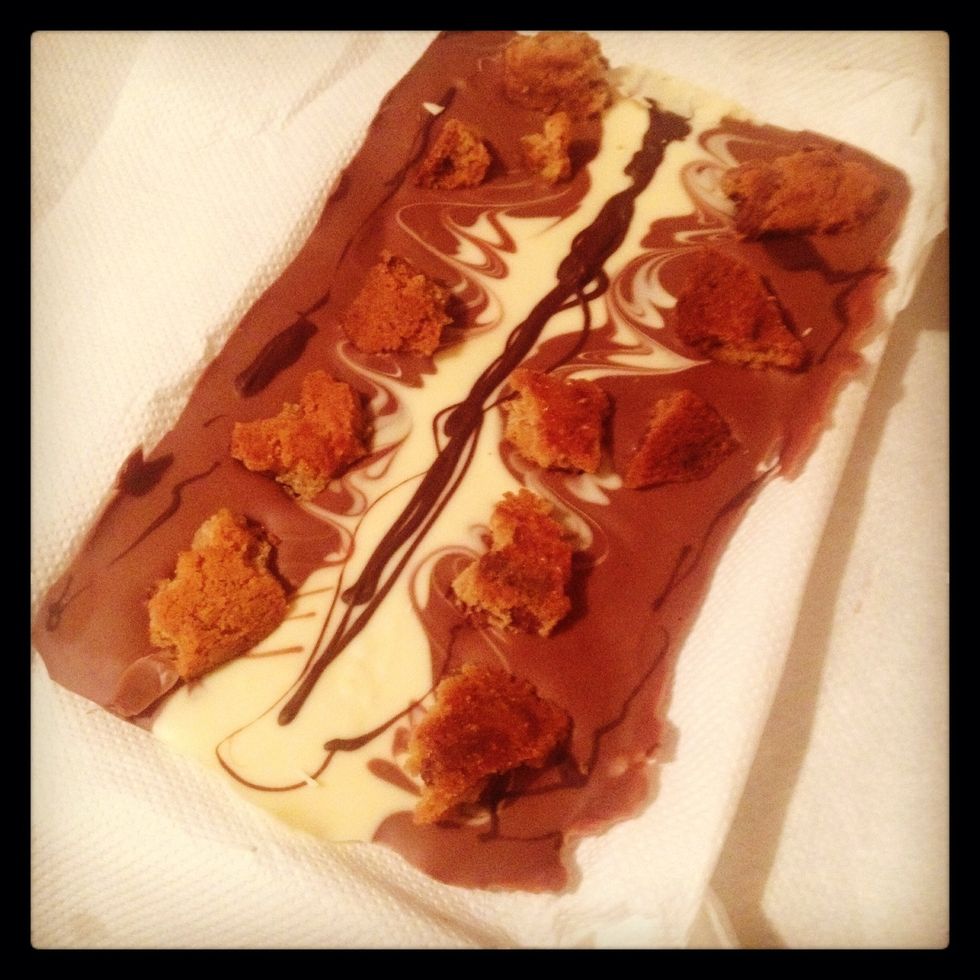 Finished cookie slab - this one tasted gorgeous!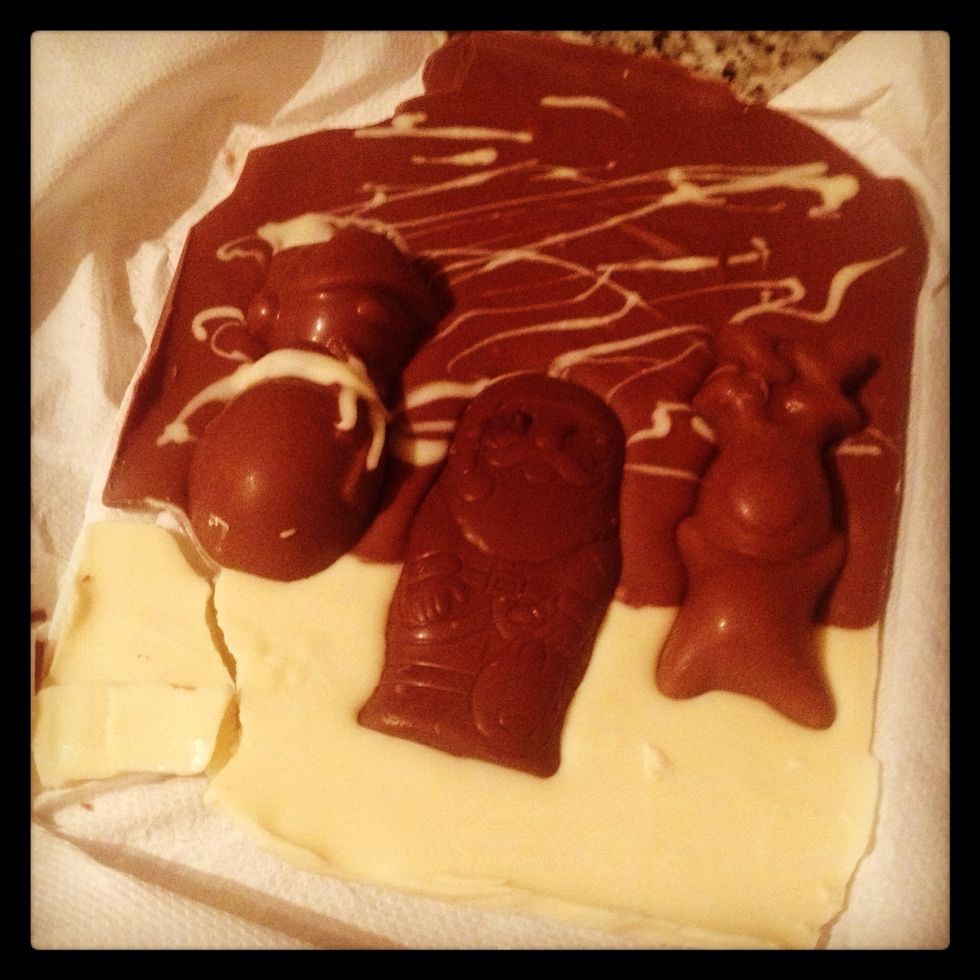 A slightly broken christmas slab as I didn't even out the chocolate quite enough, but still a lot of fun and great for christmas presents.
Milk chocolate
Dark chocolate
White chocolate
Baking tray or mould
Foil
Saucepan
Bowl
Wooden spoon
Decorations ie cookies, fudge pieces
Radstock, Bath And North East Somerset, United Kingdom