The sour cream can easily be changes for something else - fx yoghurt! As go for the chocolate: just use the kind, you have lying around at home :)
Mix sour cream (2,5 dL), soft butter (170 g) and eggs (2) together...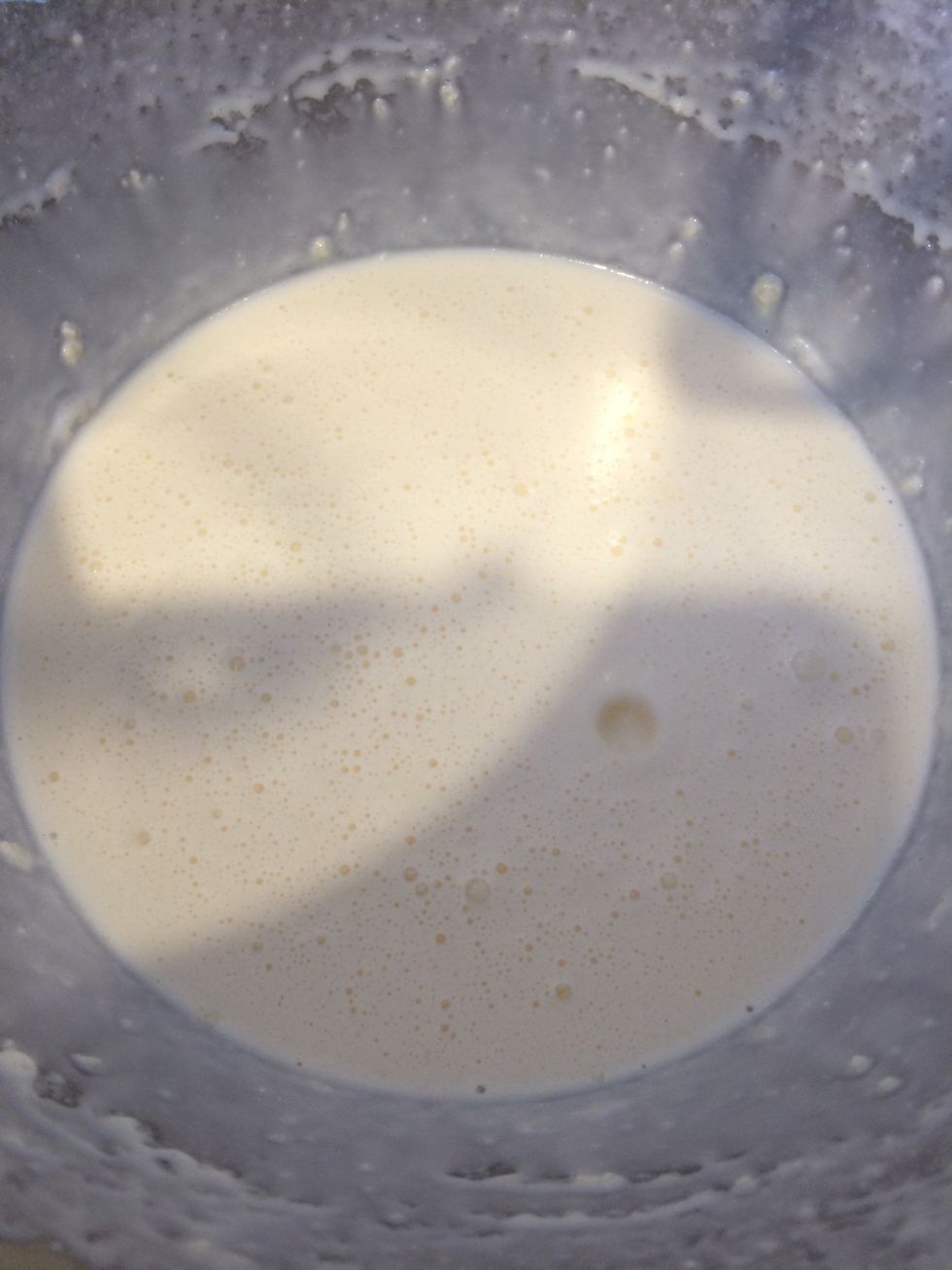 ... Until it looks something like this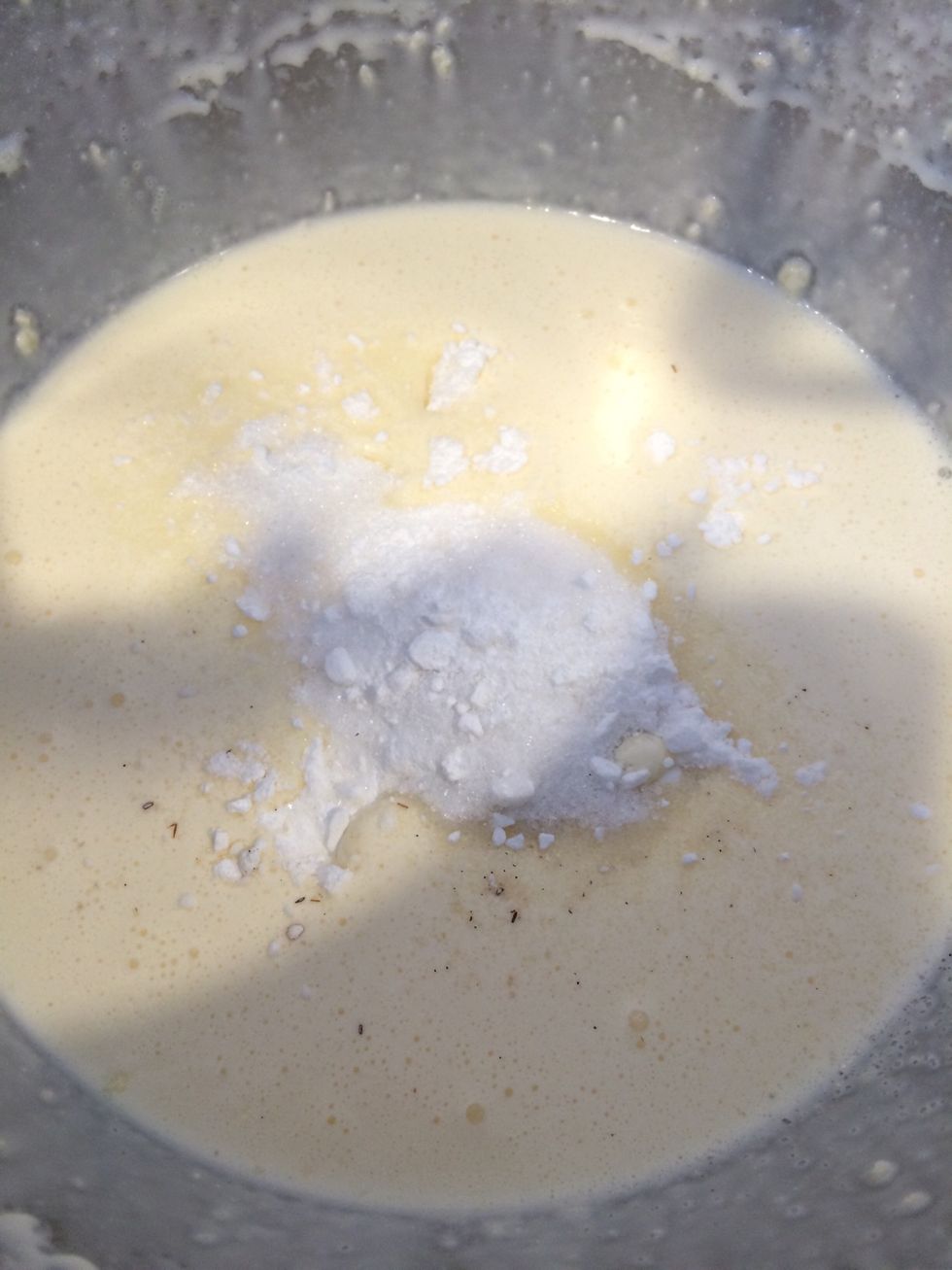 Add sugar (70 g), baking powder (25 g), vanilla sugar (2 teaspoon) and salt - mix everything together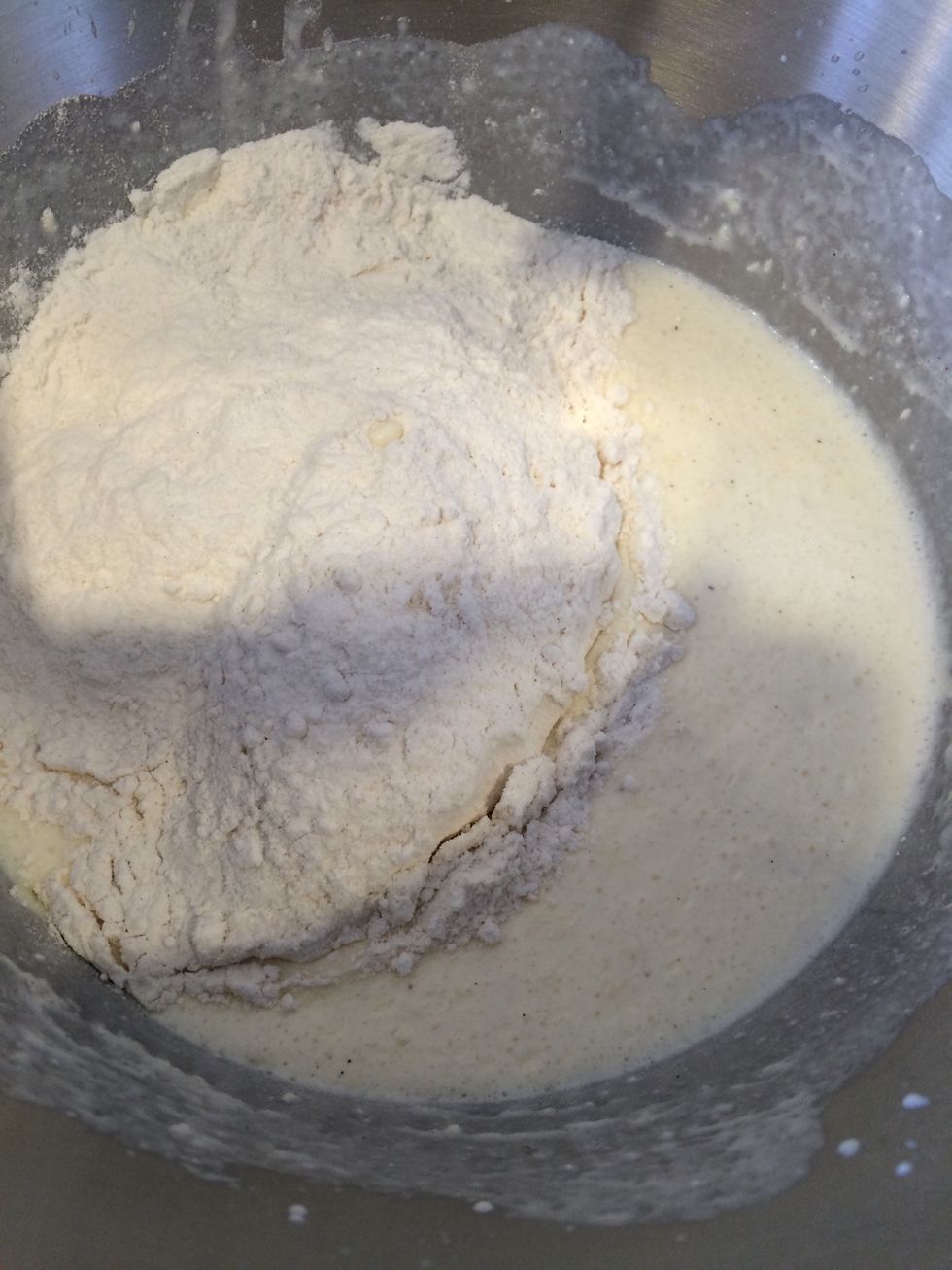 Add the first 300 g of flour - and mix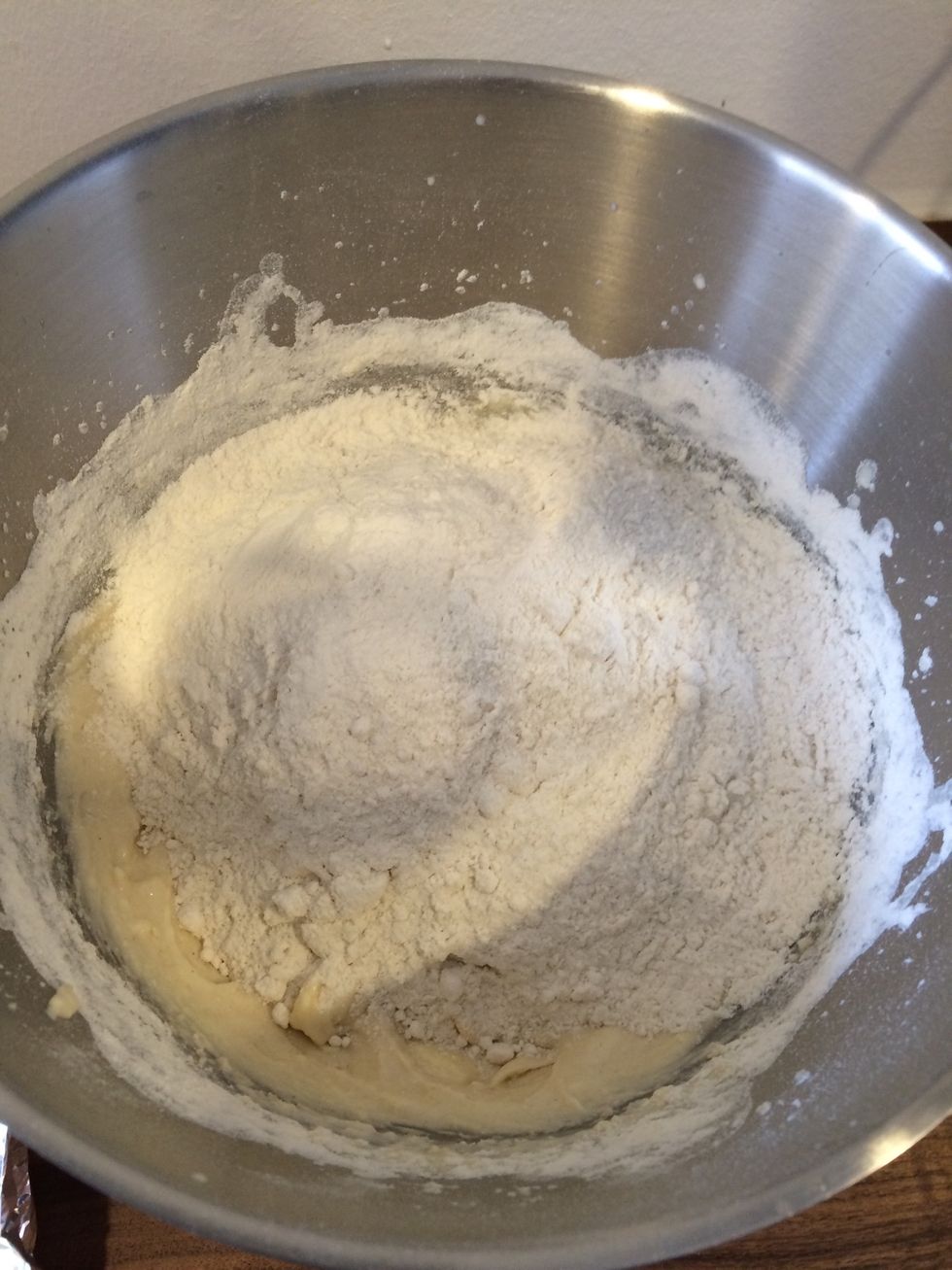 Add the last 300 g of flour and mix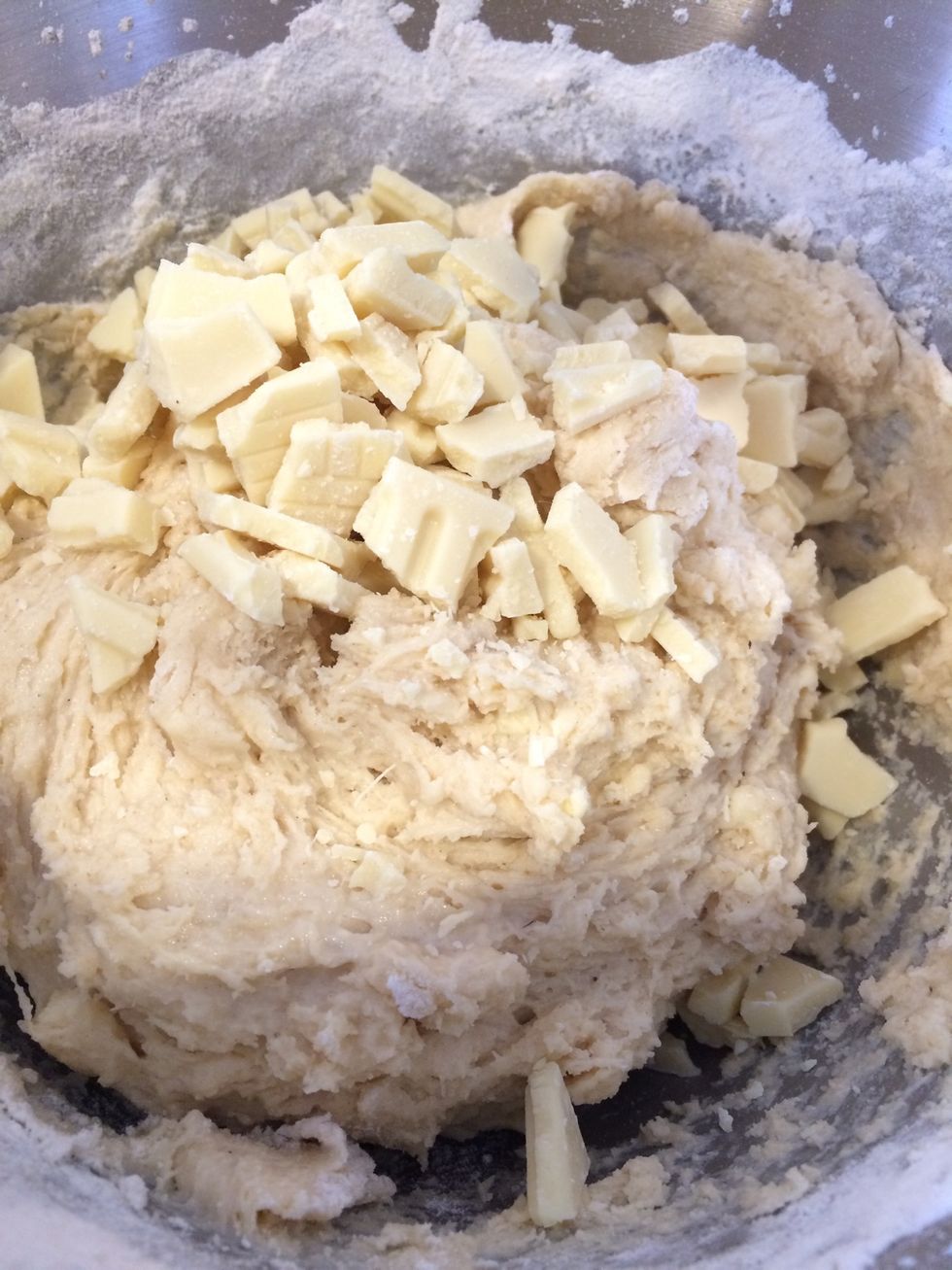 Add chopped chocolate (150 g)
Mix until smooth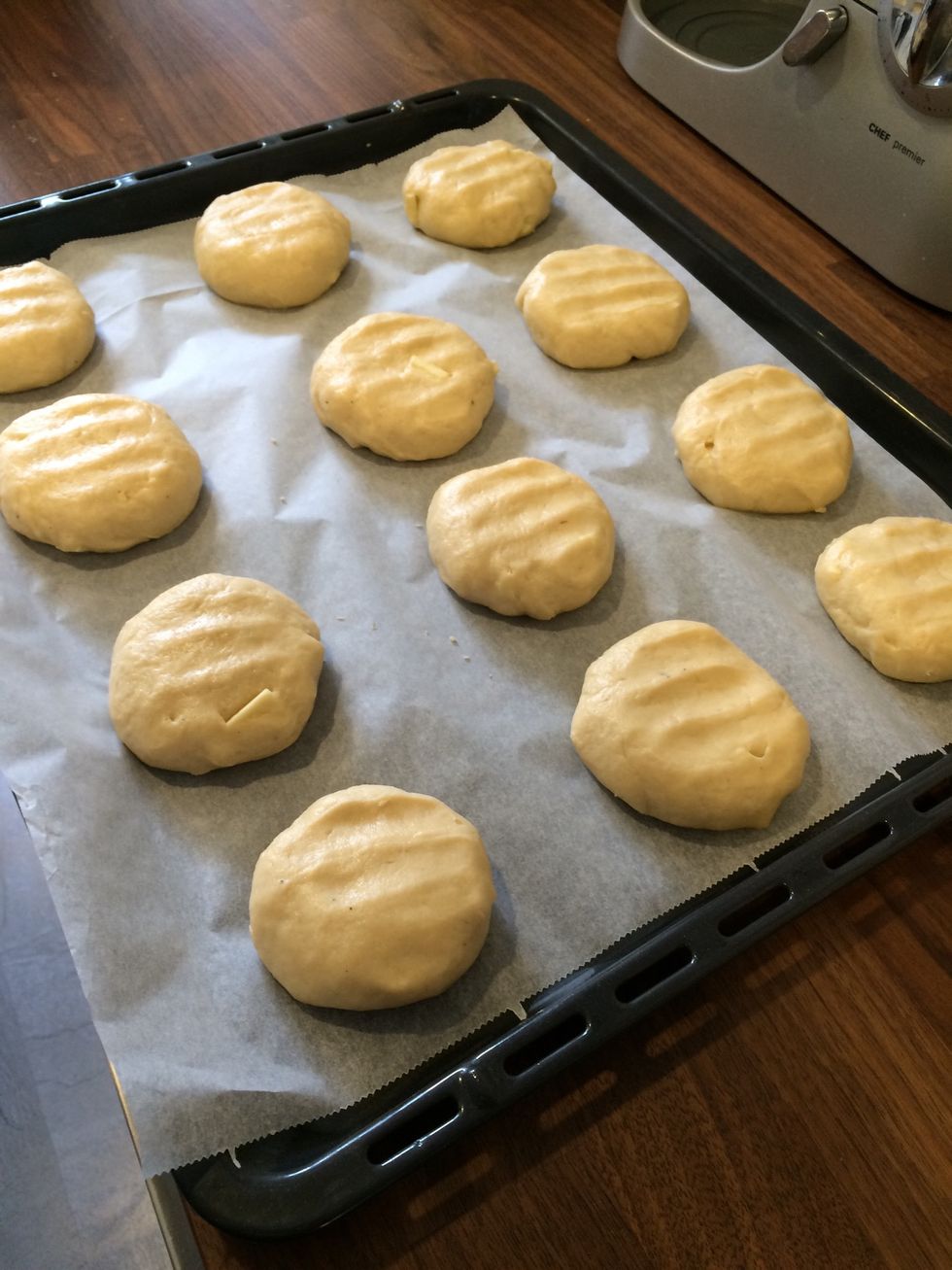 Make 12 buns and add them to a baking sheet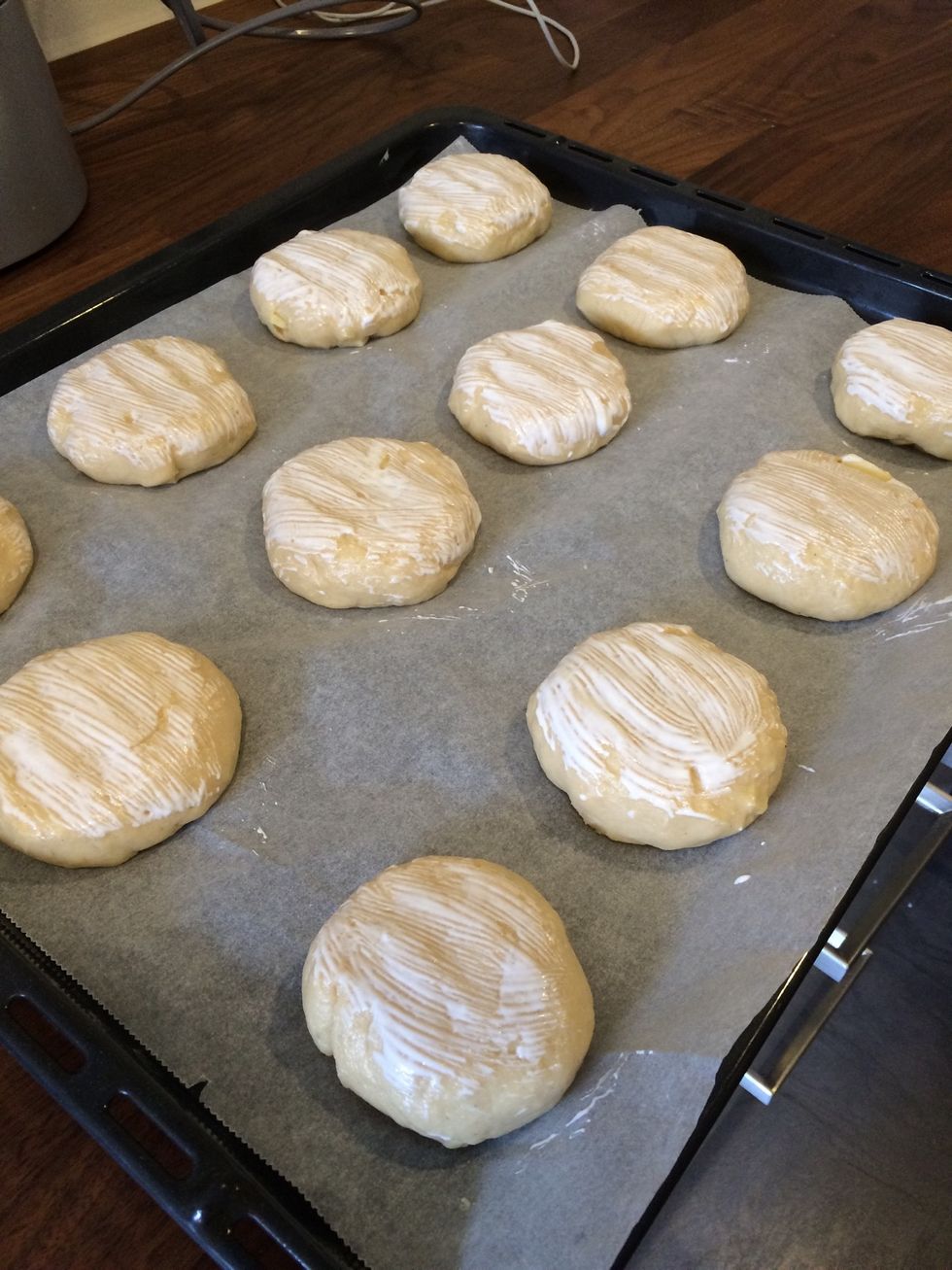 Brush with sour cream
Bake for 13 min. At 200 degrees Celsius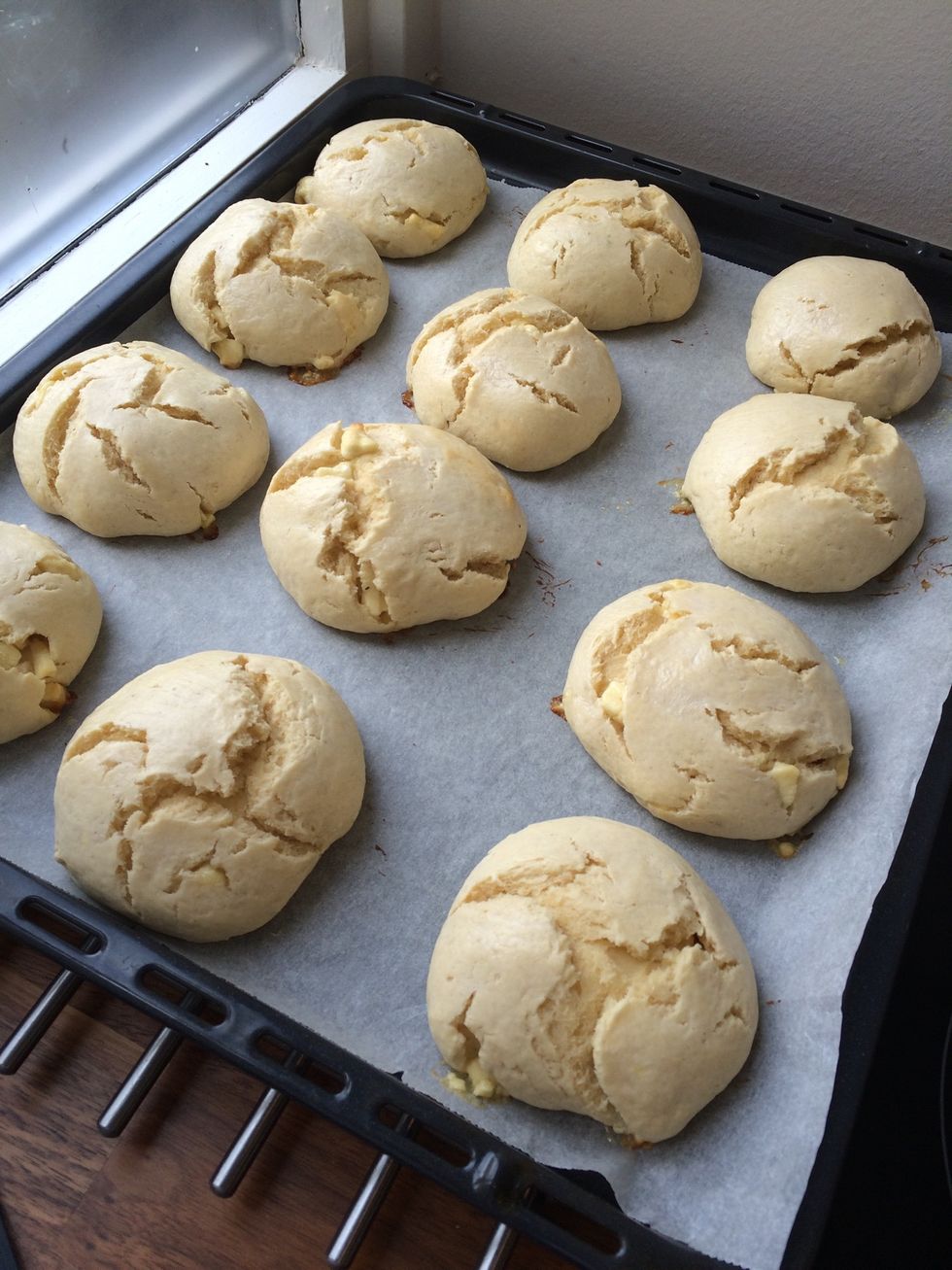 And then they are done! Enjoy!
250.0ml Sour cream
170.0g Soft butter
2.0 Egg
70.0g Sugar
25.0g Baking powder
2.0tsp Vanilla sugar
1.0pch Salt
0.6kg Flour
250.0g Chocolate