I adapted this recipe from http://www.cupcakeproject.com/2013/06/chocolate-cupcake-recipe-the-ultimate-chocolate-cupcake-test-baked-by-50-bakers-and-counting.html
24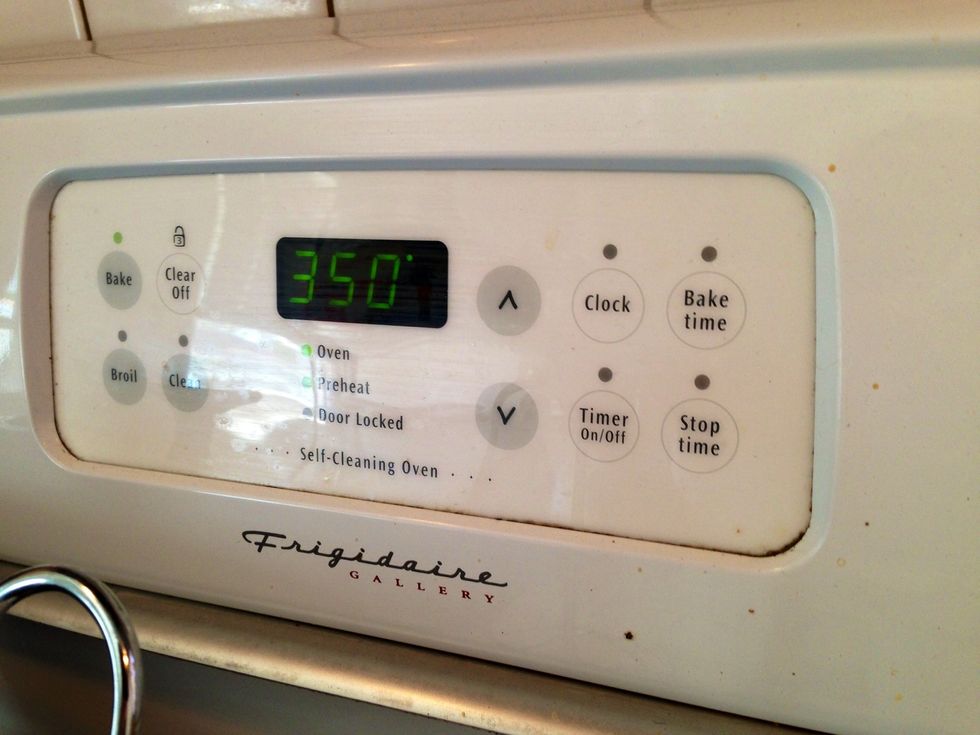 Preheat the oven to 350 degrees
Sift together the cocoa powder, flour, salt, and baking powder. Set aside.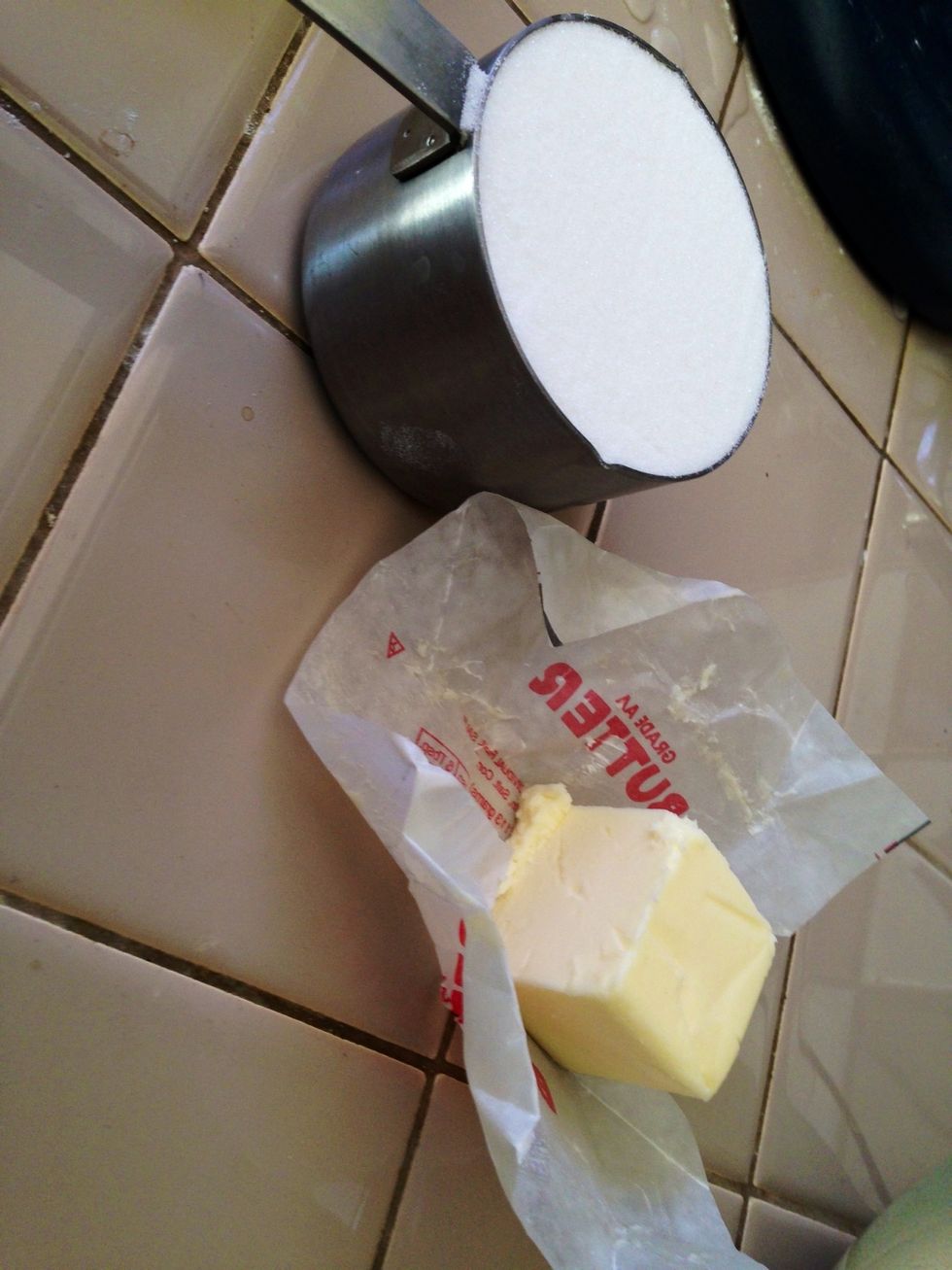 Take your butter out to soften and measure out your sugar.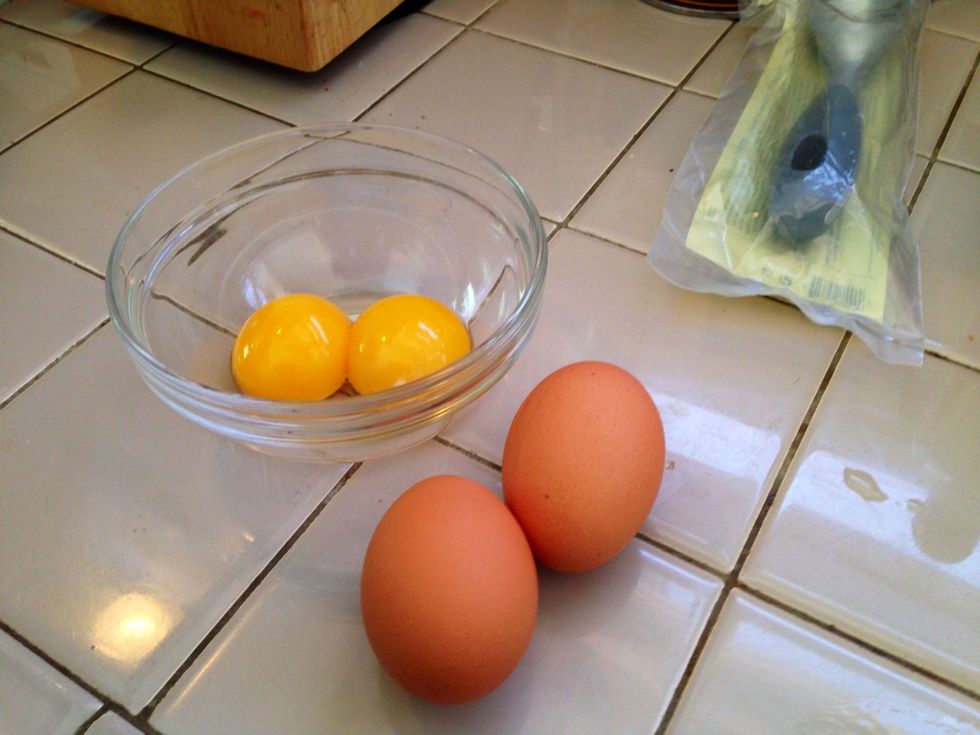 Take your eggs out and let them get to room temperature. Oh and the water too.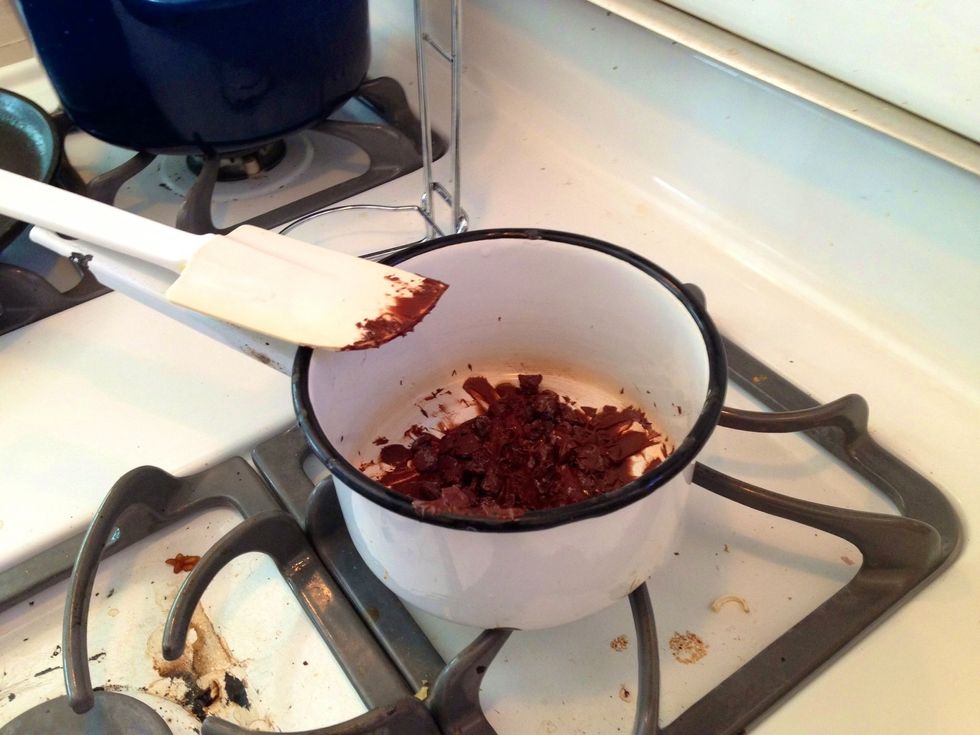 Melt your chocolate.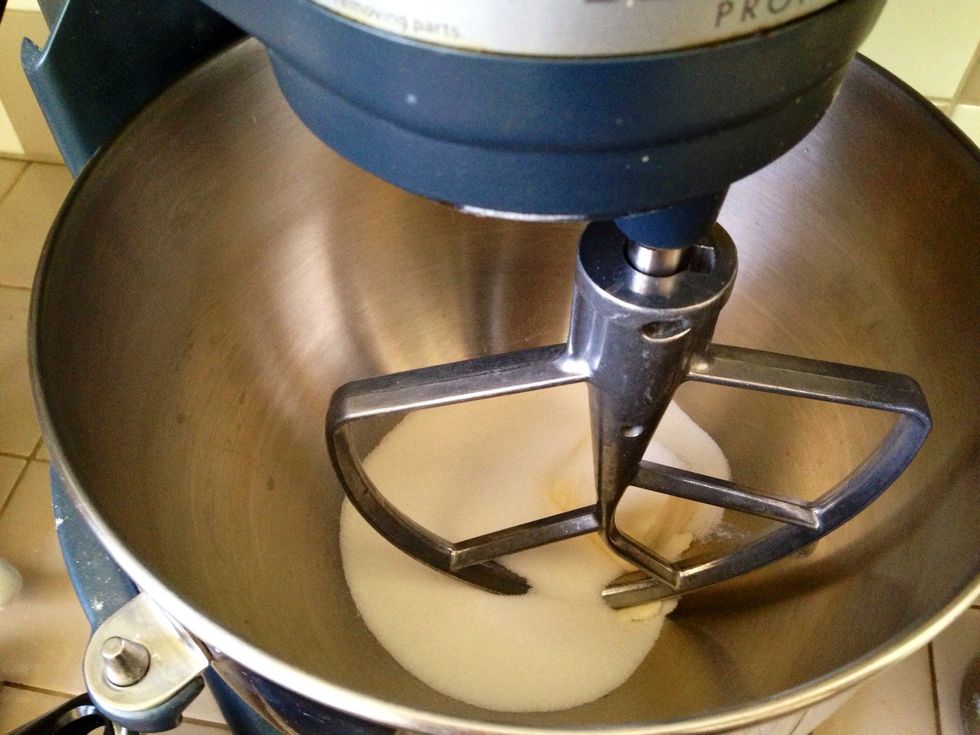 Add softened butter and sugar in the mixer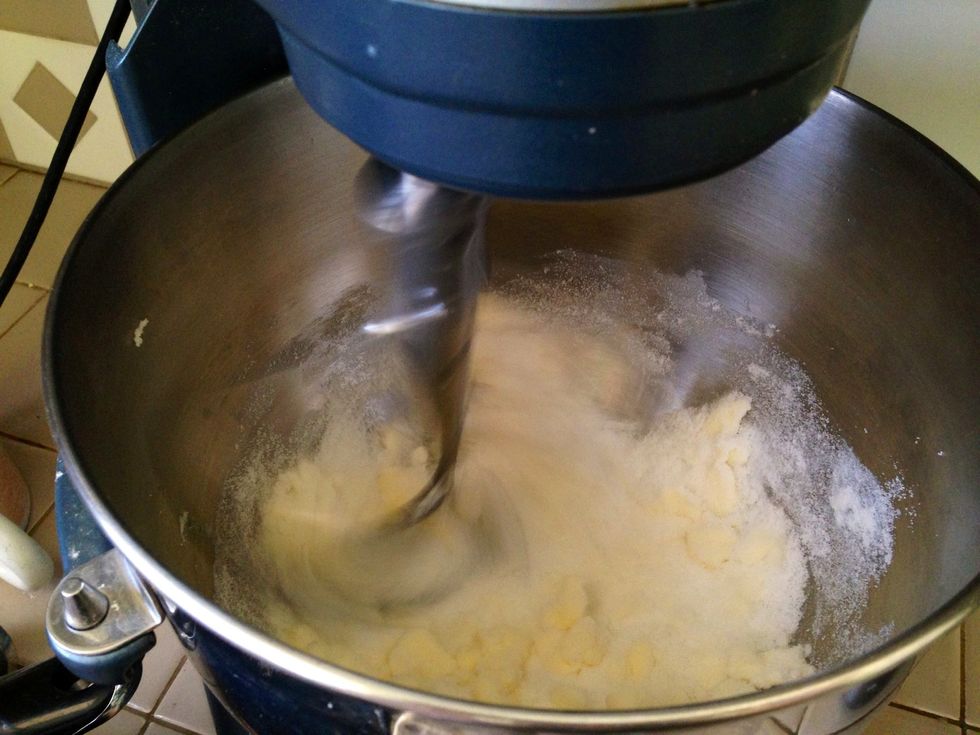 And mix until it looks like wet sand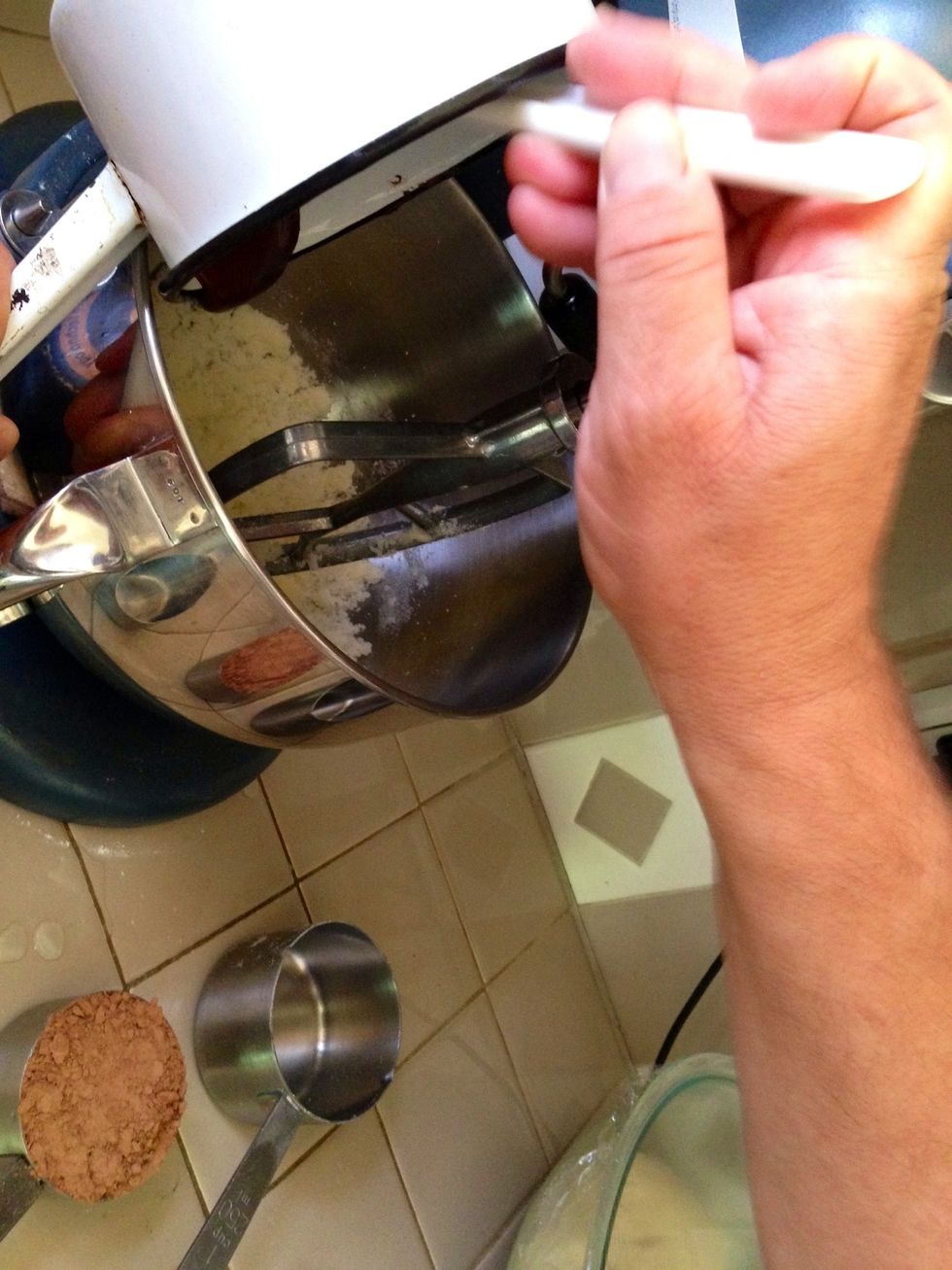 Add in the melted chocolate
Add eggs and yolks one at a time until fully combined. Next add in oil, vanilla, and sour cream. After thats mixed in add the dry ingredients in three parts slowly.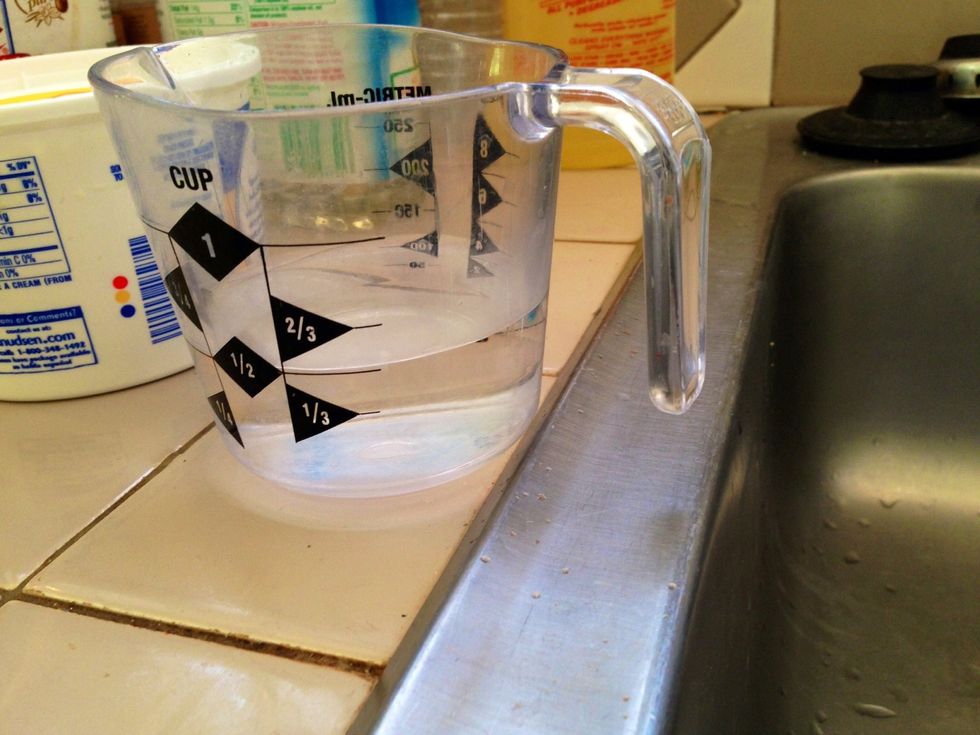 Get the room temp water and add slowly to the batter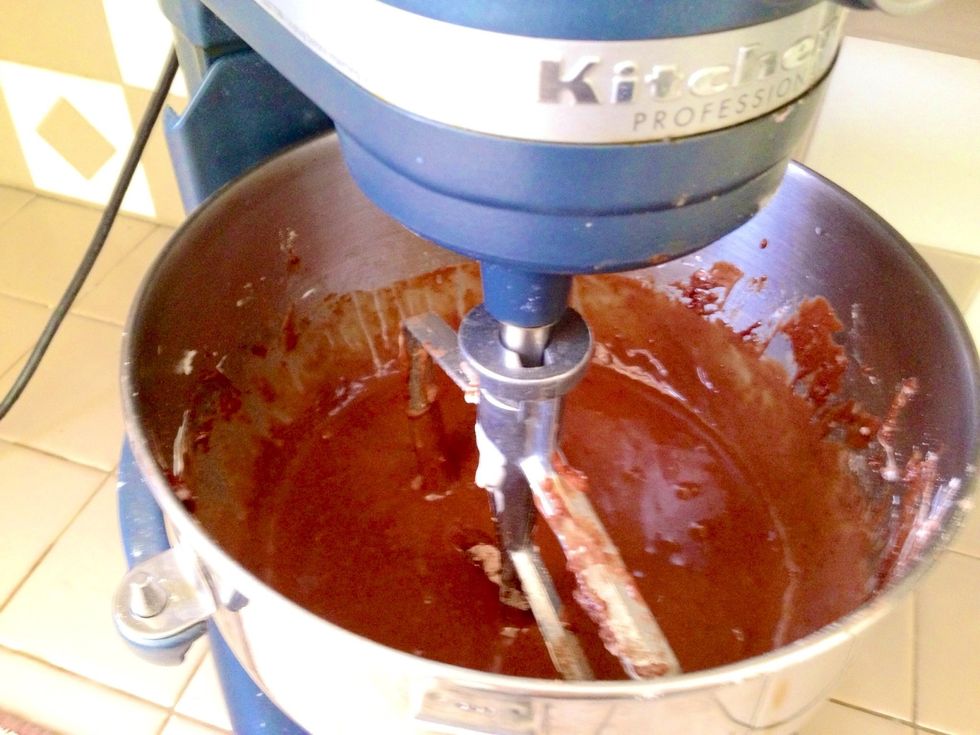 Whoops i forgot a picture of adding stuff :)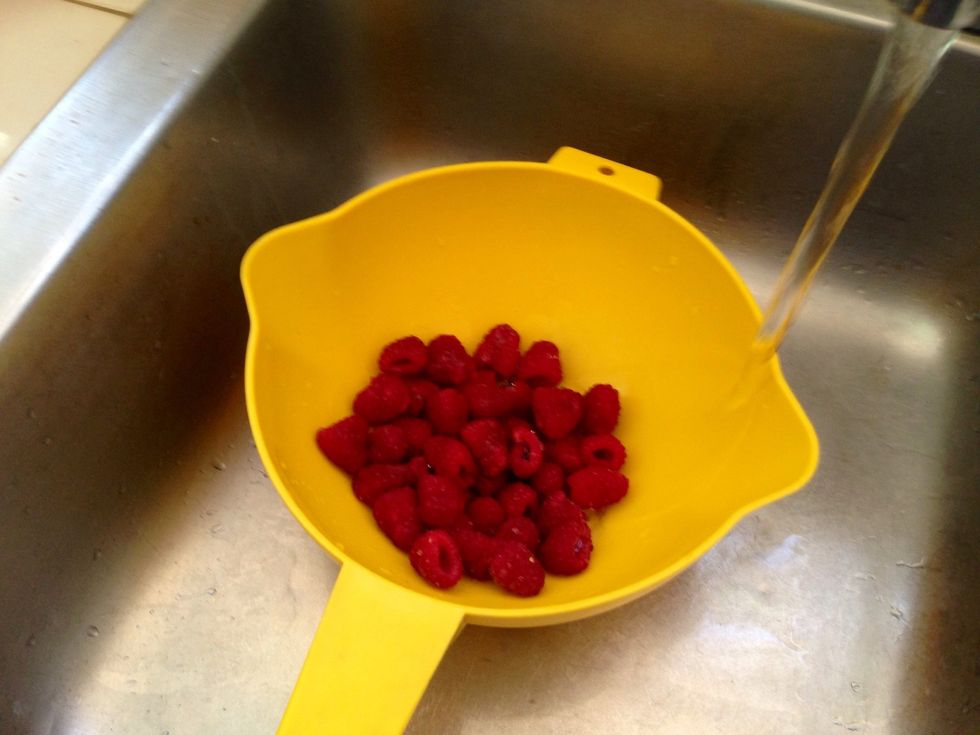 Yum rasberries :) make sure you wash them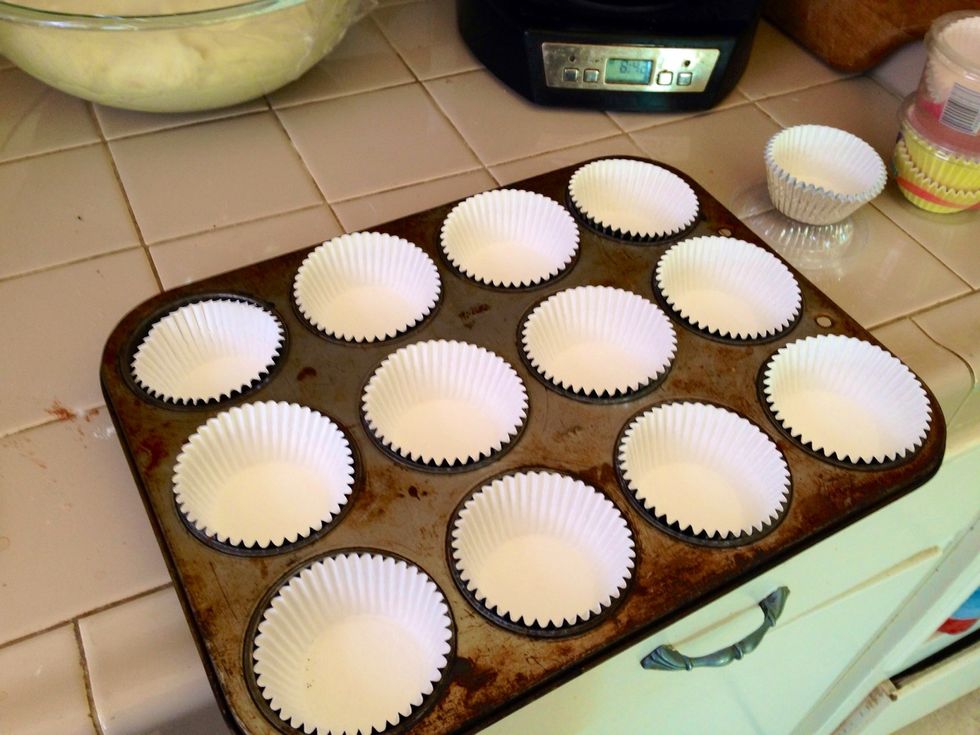 Get your tin and put the liners in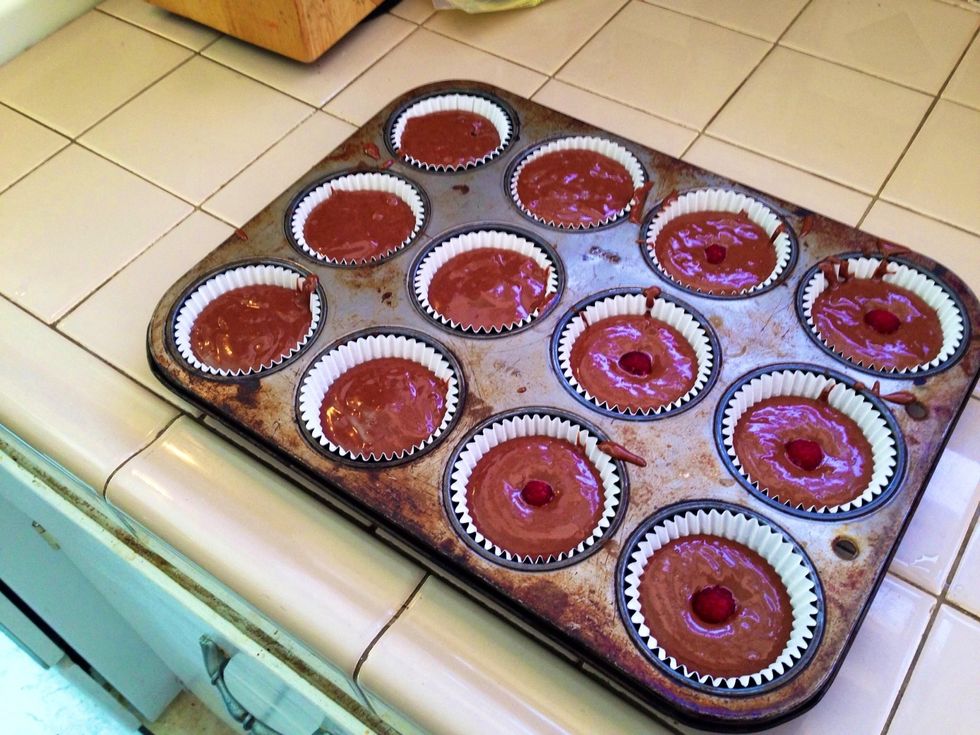 Pour the batter in and place a raspberry in the center. Bake these for 18 minutes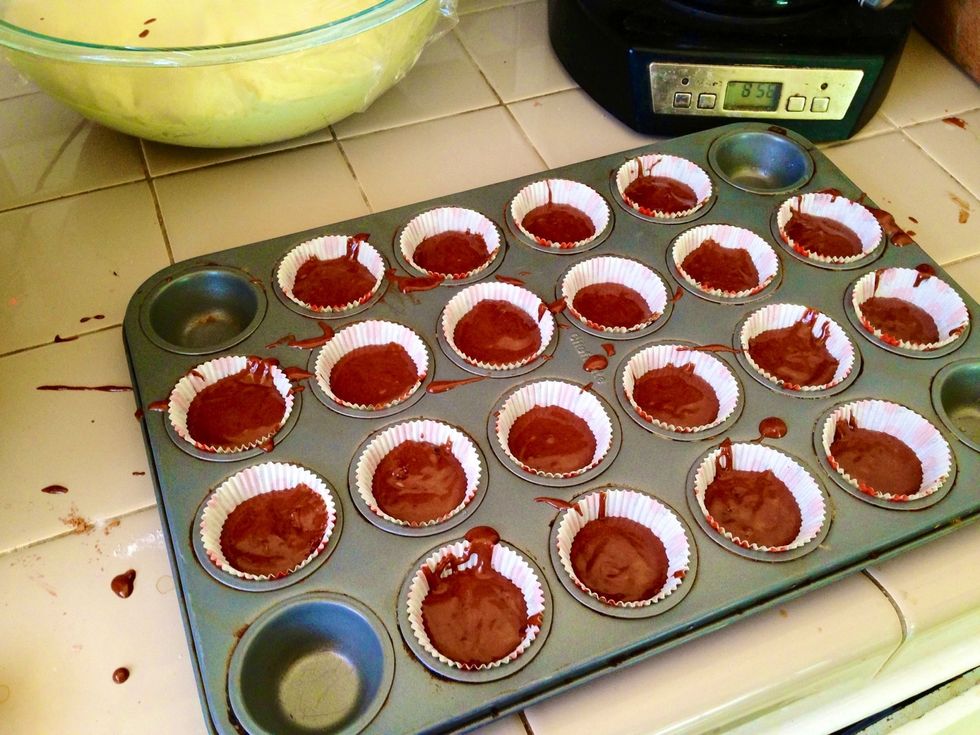 Minis!! I had extra batter so i made some! Bake these for 12 minutes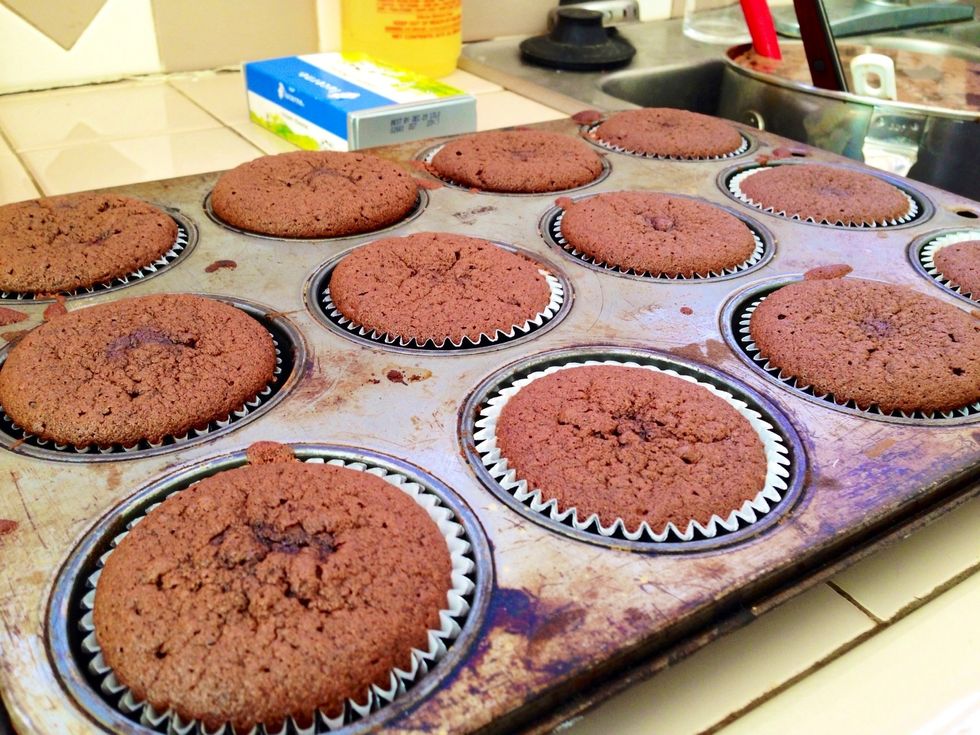 Cupcakes are done!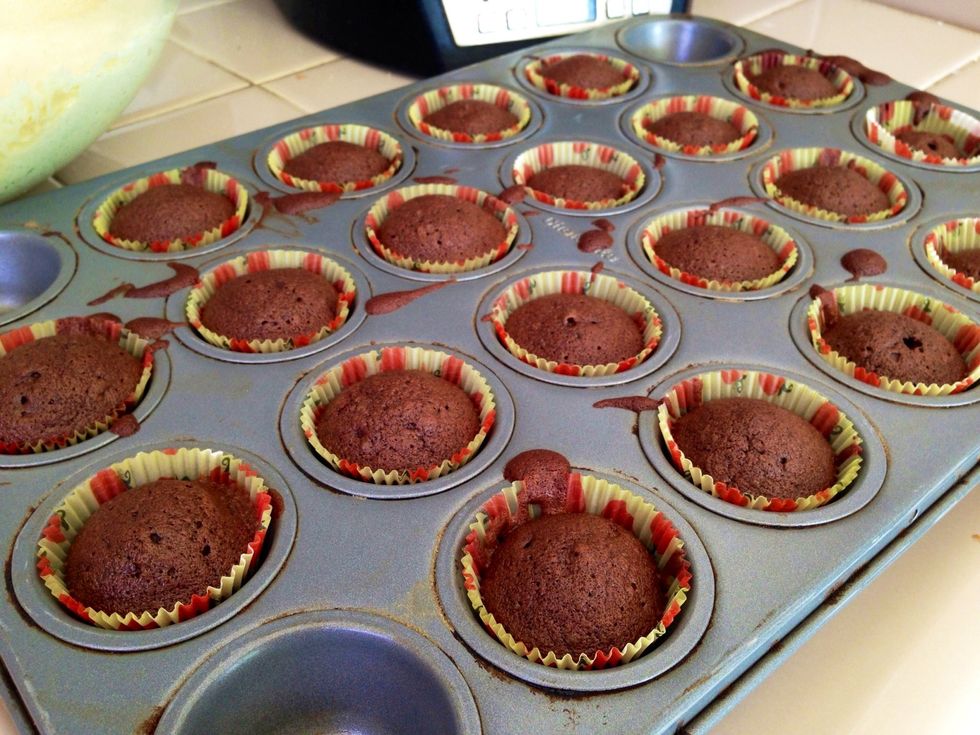 Minis are done too!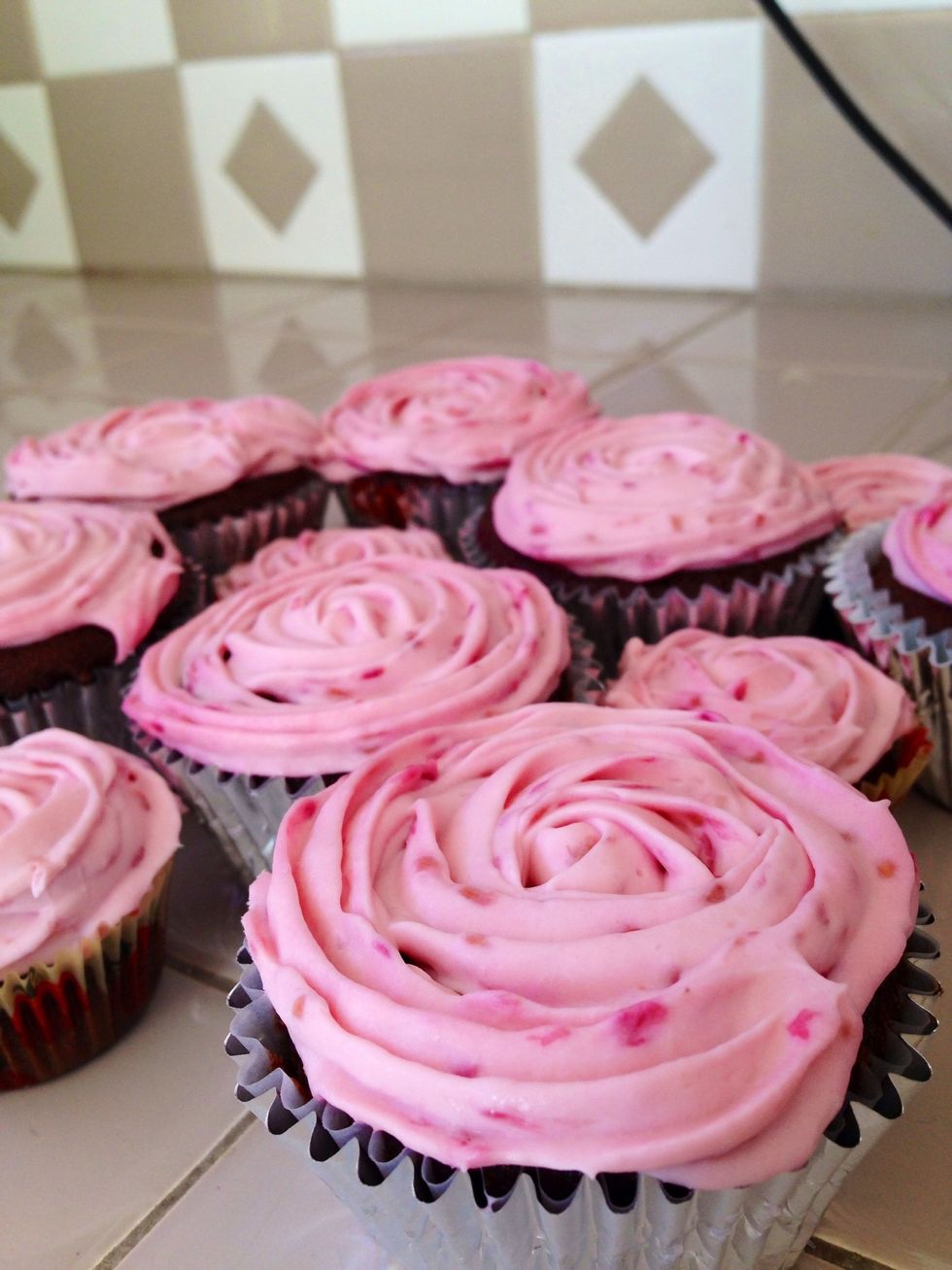 This is the final product with my rasberry cream cheese frosting. If you want to use it i made a guide on it, but you can use any icing you want. Enjoy!
1/4c Unsalted butter
1.0c Granulated sugar
2.0oz Chocolate
2.0 Eggs
2.0 Egg yolks
1/2c Vegetable oil
2.0tsp Vanilla extract
1/3yd Sour cream
1.0c AP flour
1/2tsp Salt
1/2tsp Baking soda
1/2c Cocoa powder
1/2c Water