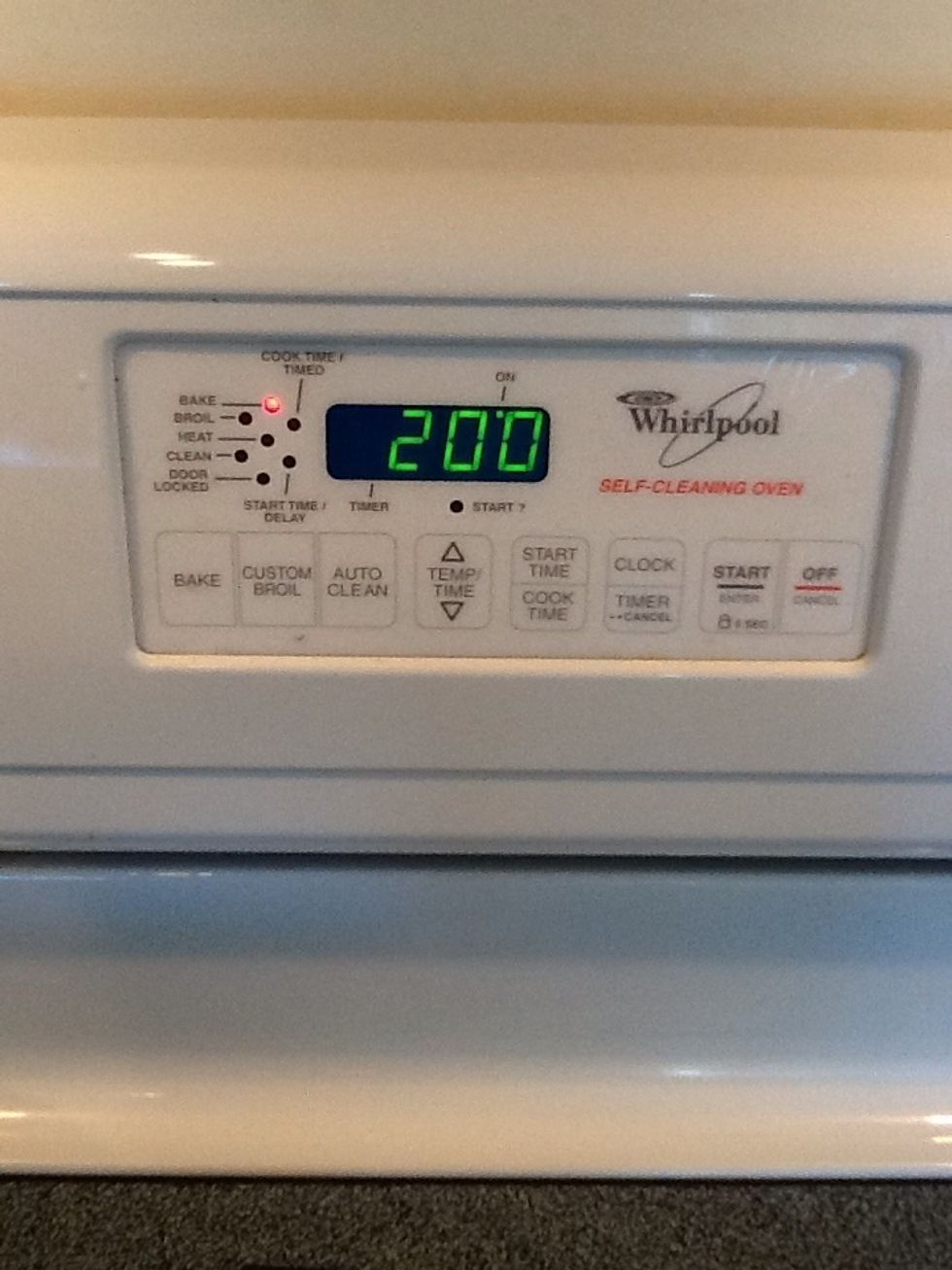 Preheat oven to 200 degrees.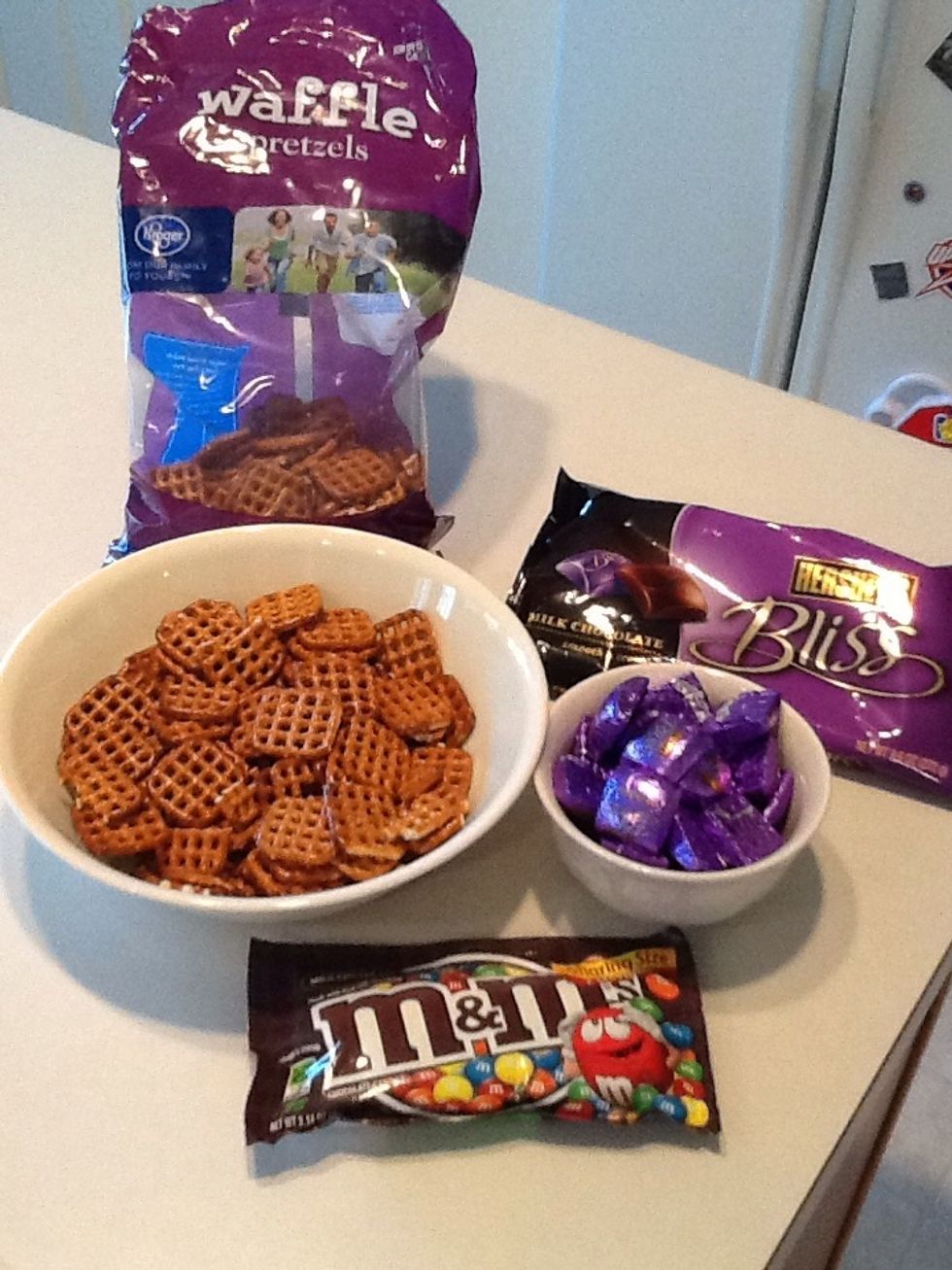 Gather ingredients.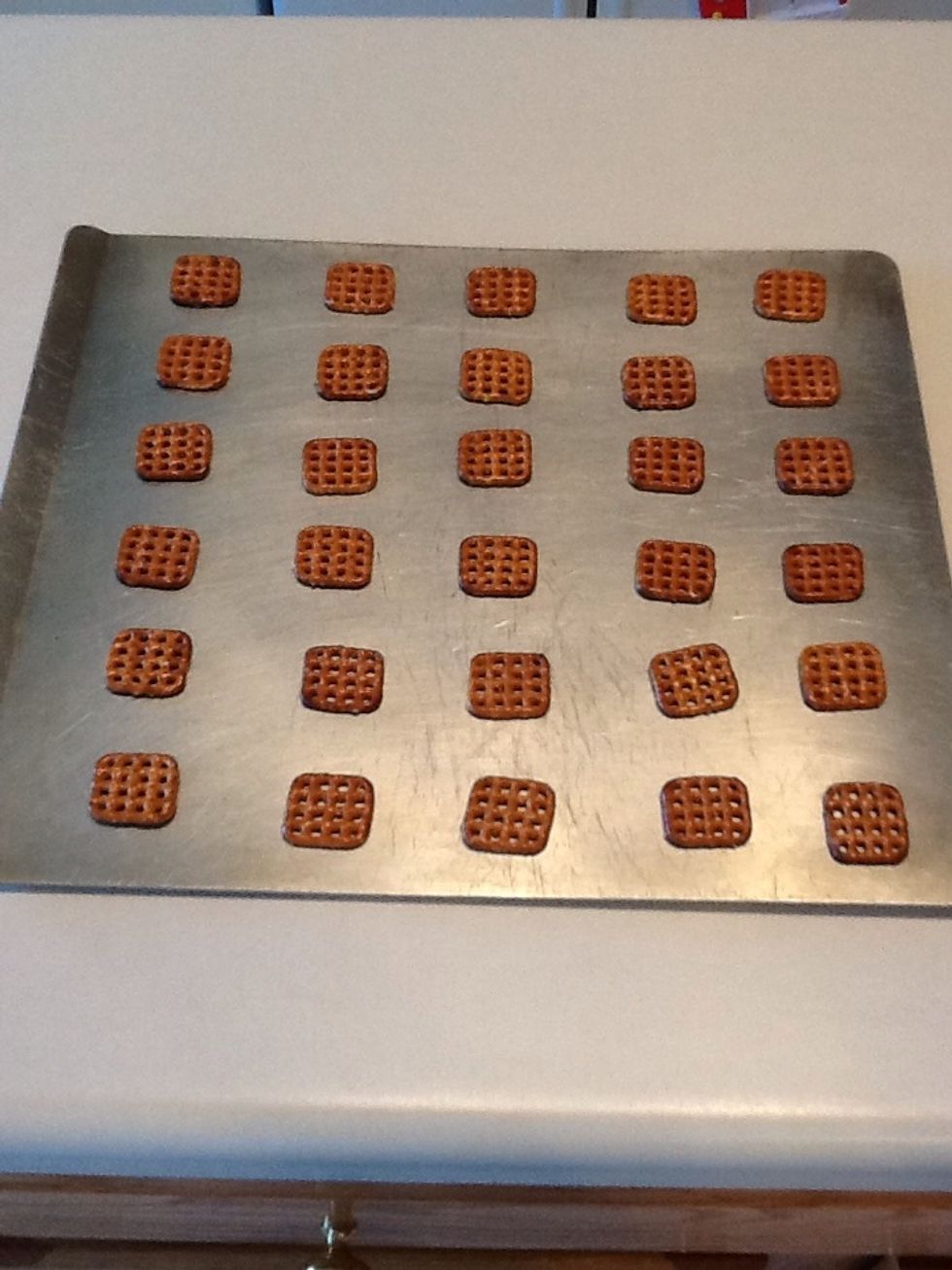 Lay out the pretzels on a baking sheet. I make 6 rows of 5 pretzels each. (No cooking spray needed!)
Unwrap Hershey's Dove chocolates and put one on each pretzel.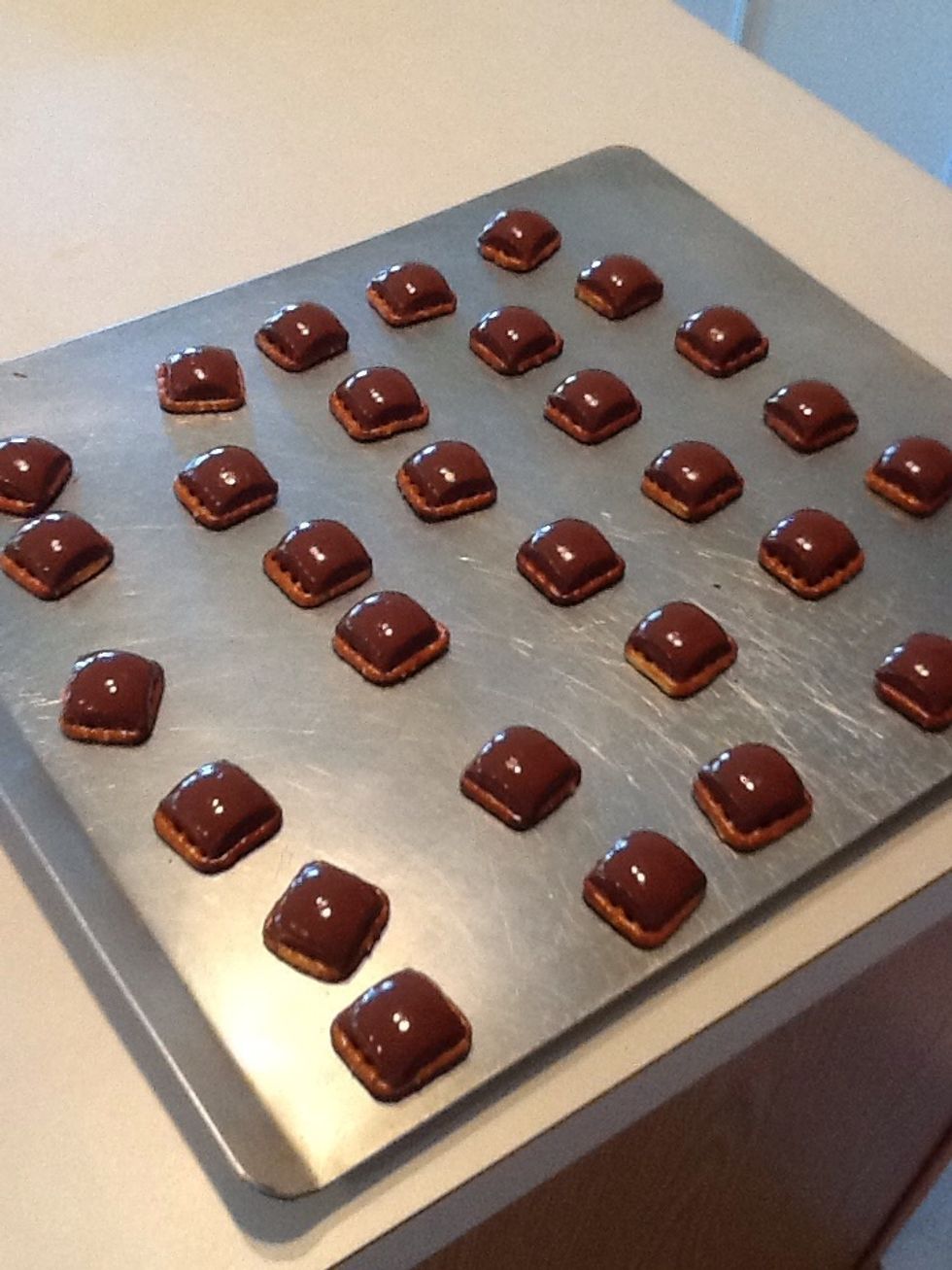 Bake in oven for 5 minutes. Chocolates should be shiny, but not completely melted. Be careful removing from the oven - they can slide easily!
Open M&Ms and press one into each chocolate.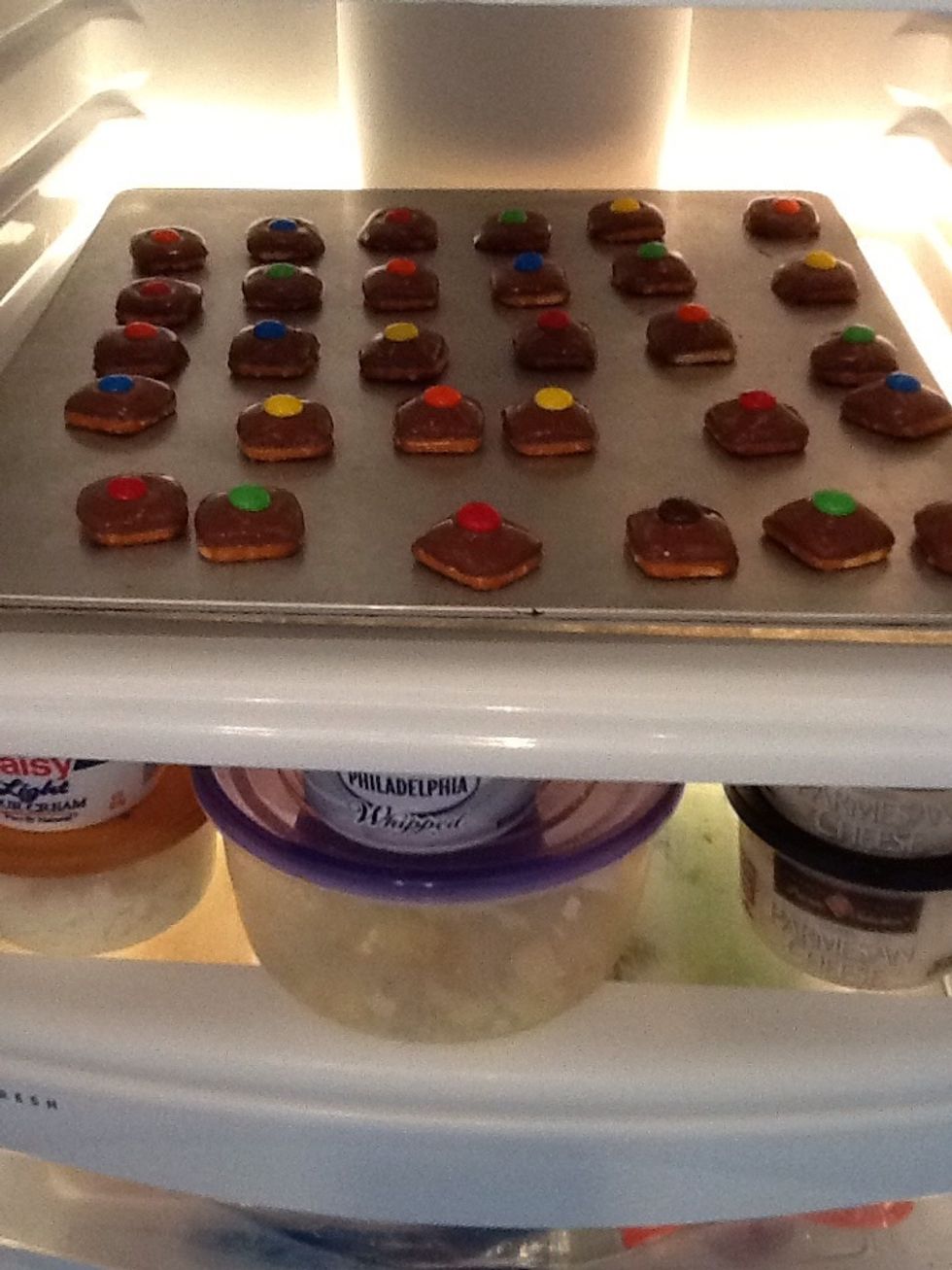 Place chocolate pretzels in fridge until chocolate is hardened (about 15-20 min.)
Serve and enjoy! Yum!
1/3 Bag of waffle pretzels
1.0 Bag of Hershey's Dove chocolates (9.6 oz)
1.0 Bag of M&Ms candy (3.14 oz)