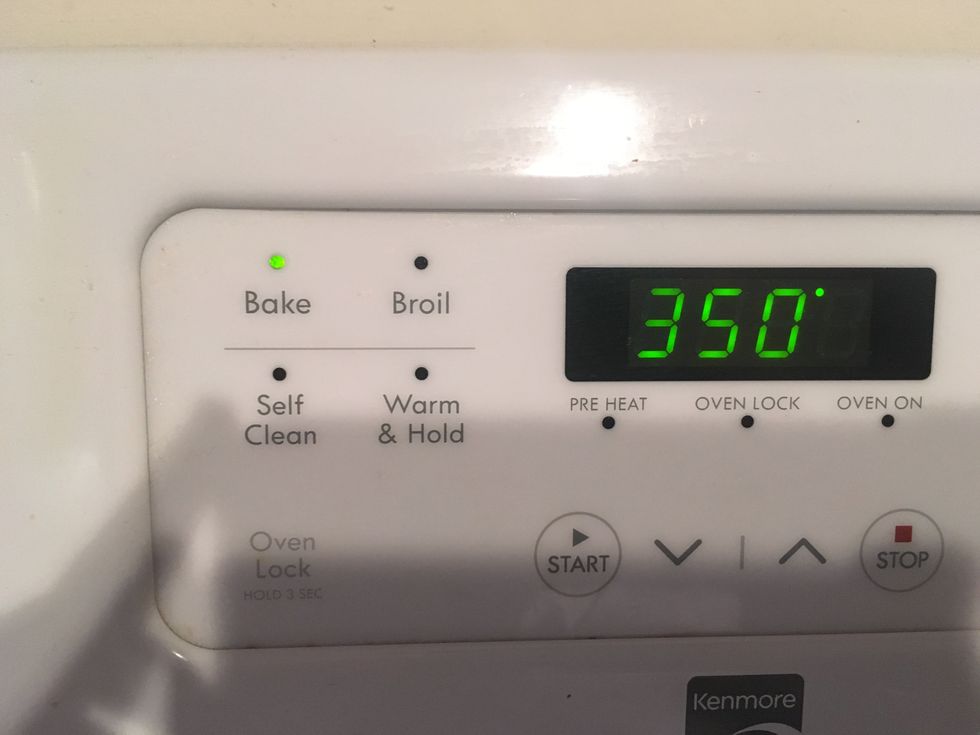 Preheat oven to 350 degrees Fahrenheit.
Gather all of your ingredients and get ready to bake!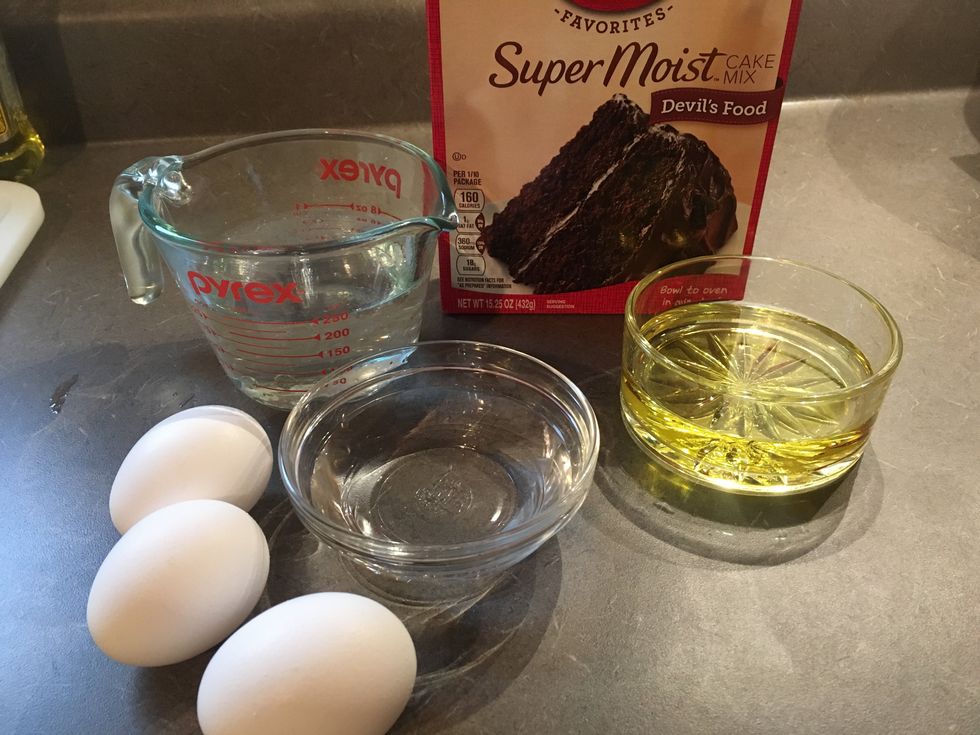 Measure out 1/2 cup oil, 1 and 1/4 cup water and 3 large eggs
Put your cake mix, oil, eggs, and water together in a large bowl.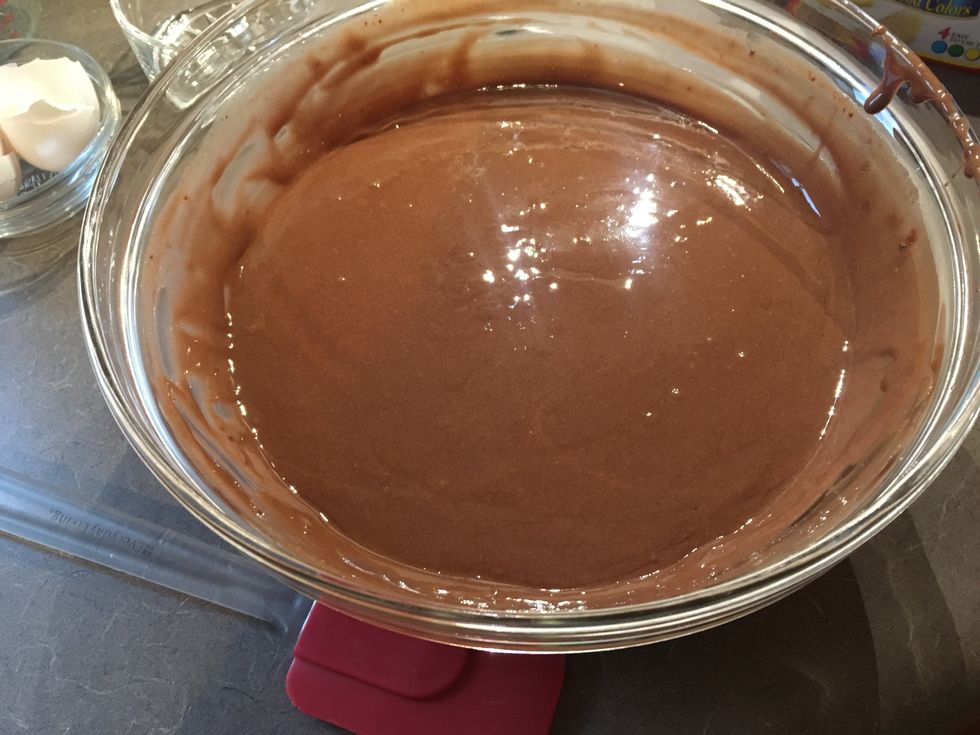 Whisk to combine. This may take up to 3 minutes, make sure that there are not chunks left in the mixture.
Be sure to oil the bottom of the pan that you use!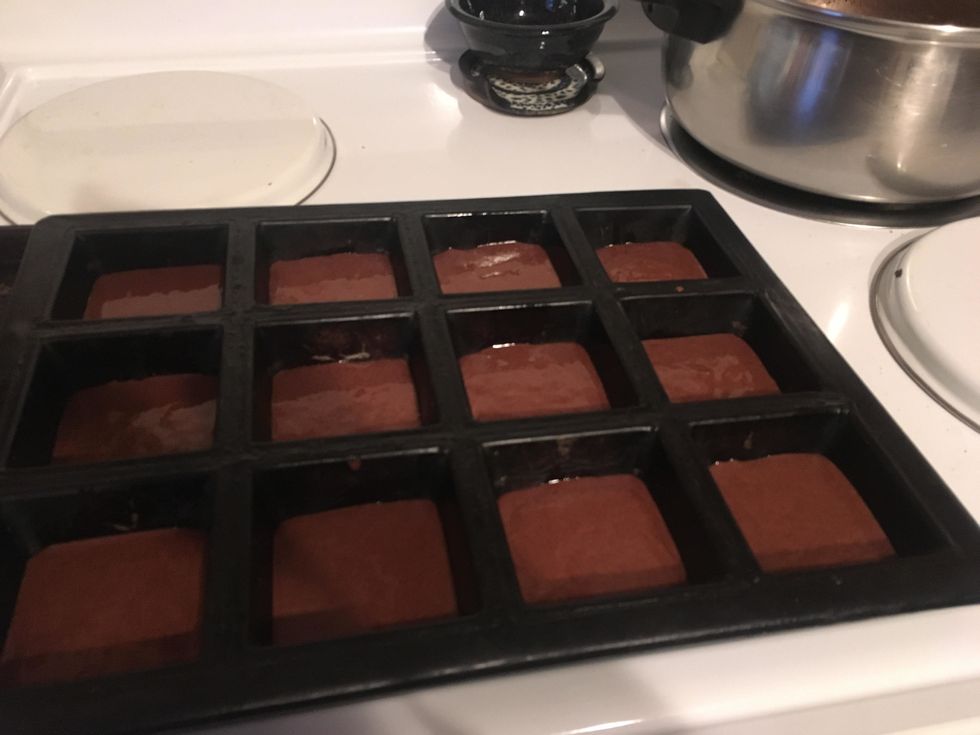 Pour your batter into a square baking pan, make sure to not fill it more than half way. The cake needs room to rise.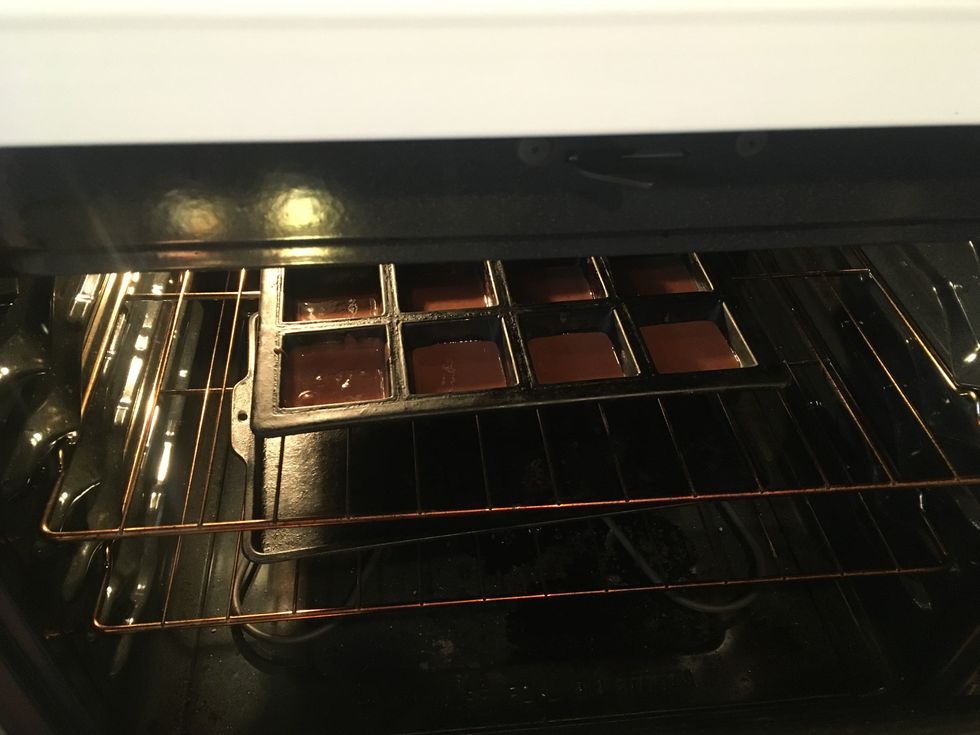 Put in the oven. If you have a muffin or cupcake tin, you will leave them for 15-19 minutes. If you have a cake pan, it will be 25-35 minutes. Check up on them periodically and change time accordingly
Once the time is up, remove the cake and allow it to cool to room temperature. Then put it in the refrigerator for 4 hours.
After cooling remove the cake from the pan. Grab the knife and cutting board.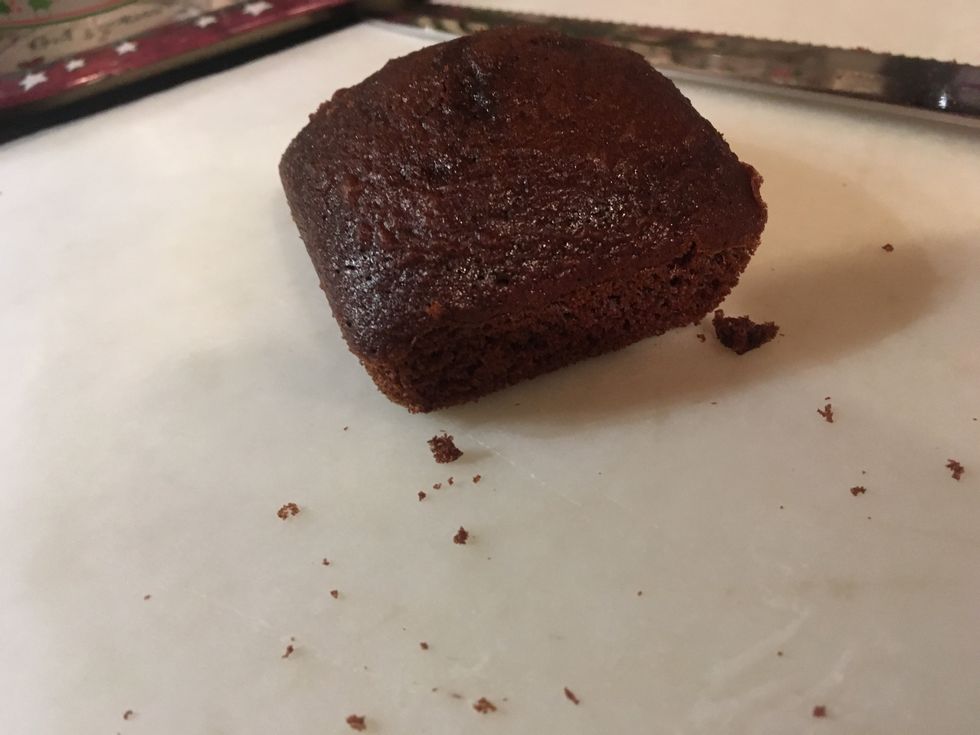 Cut the mounded top of the cake/muffins. If needed cut the cake in half horizontally to make 1/2-1 inch slabs.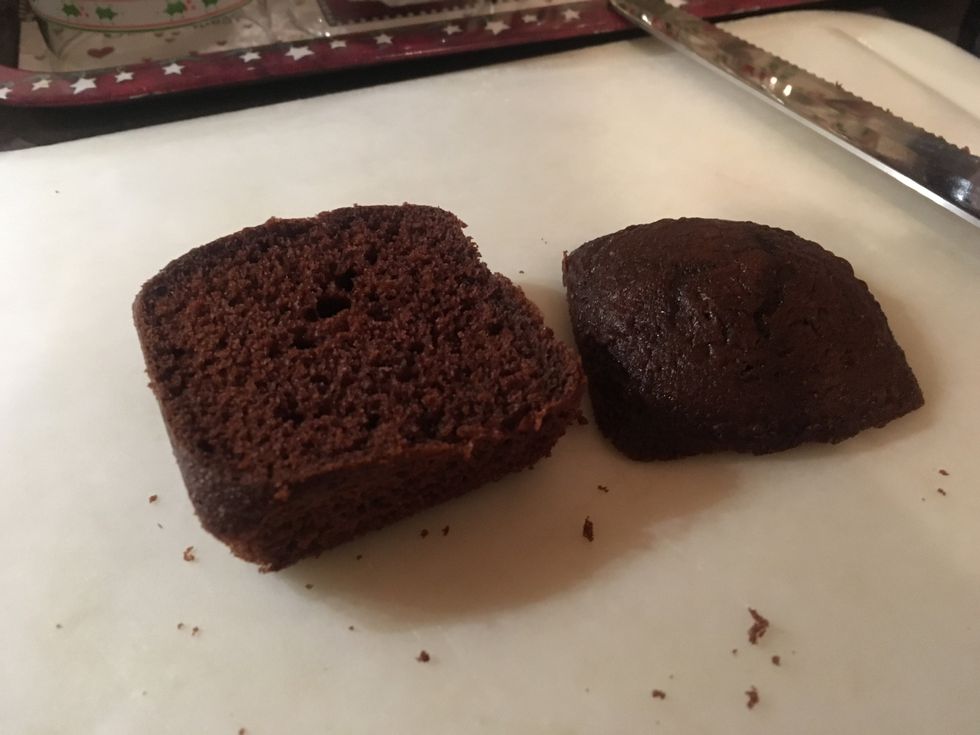 The top is scrap and will not be used. The bottom will get cut in half, either diagonally or vertically.
Then cut in half again the opposite direction.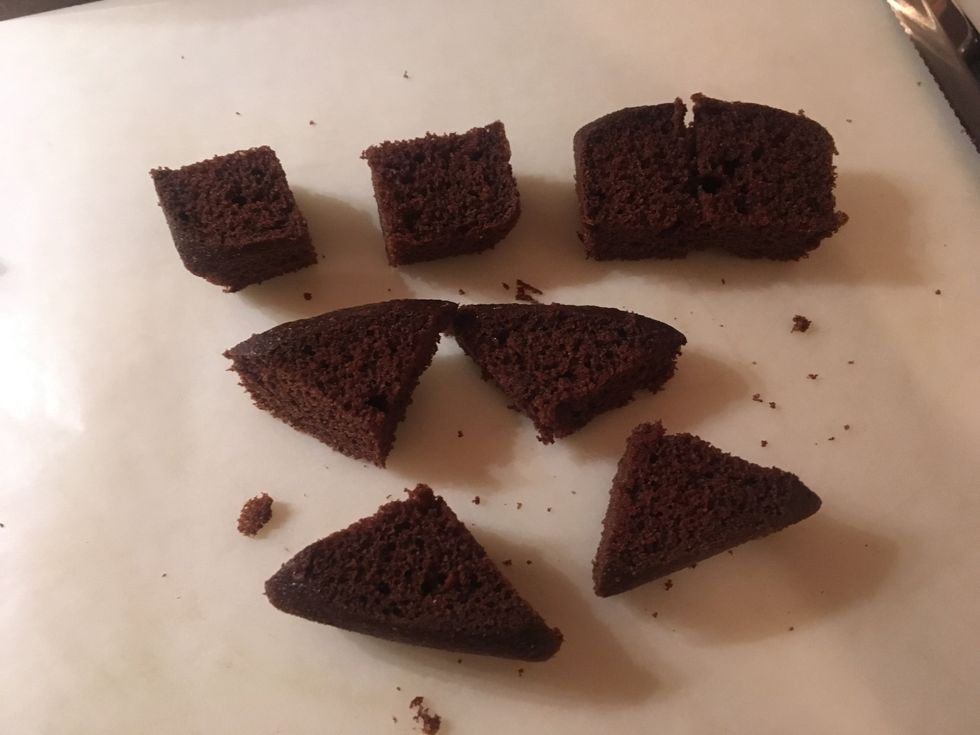 Pair up pieces by size.
Put icing on the top of one in the pair and stack the other on top of it.
Arrange the stacks on wax paper about an inch or two away from one another.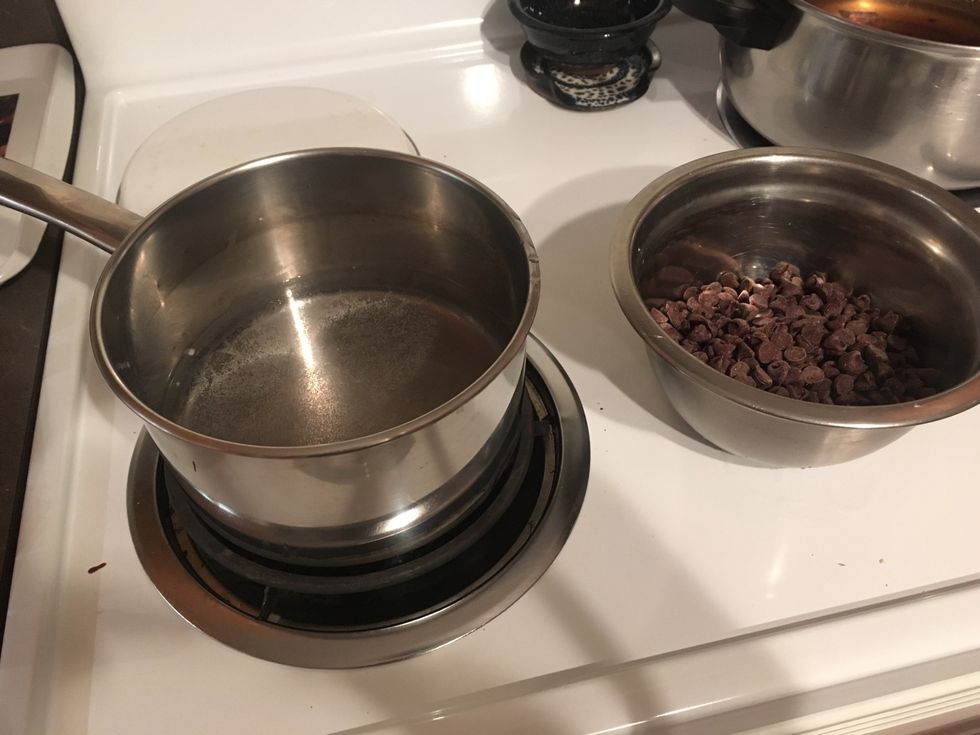 I don't have a double boiler so I'm making do with a pot of boiling water and a bowl. Put chocolate chips into the bowl and melt them into a chocolate sauce.
Add 2 tablespoons of oil to the chocolate sauce to make it less dense and flow better.
Once the chocolate is ready pour it over the stacks separately.
Once all of the stacks have been drizzled, place them in the refrigerator for at least 2 hours. It's best if they're left overnight.
10.0oz Semi-sweet Chocolate
1/4c Water
3.0 Large Egg
1/2c Oil
1.0 Chocolate Cake Mix
1.0 Square Cake Pan
1.0 Wax Paper
1.0 Cooking Rack
1.0 Large Knife
1.0 Double Boiler
1.0 Wax Paper
1.0 Whisk
1.0 Mixing Bowl
1.0 Spatula
1.0 Non-stick Spray
1.0 Measuring Cups
1.0 Measuring Spoons
1.0 Cutting Board
1.0 Icing
1.0 Butter Knife
1.0 Spoon