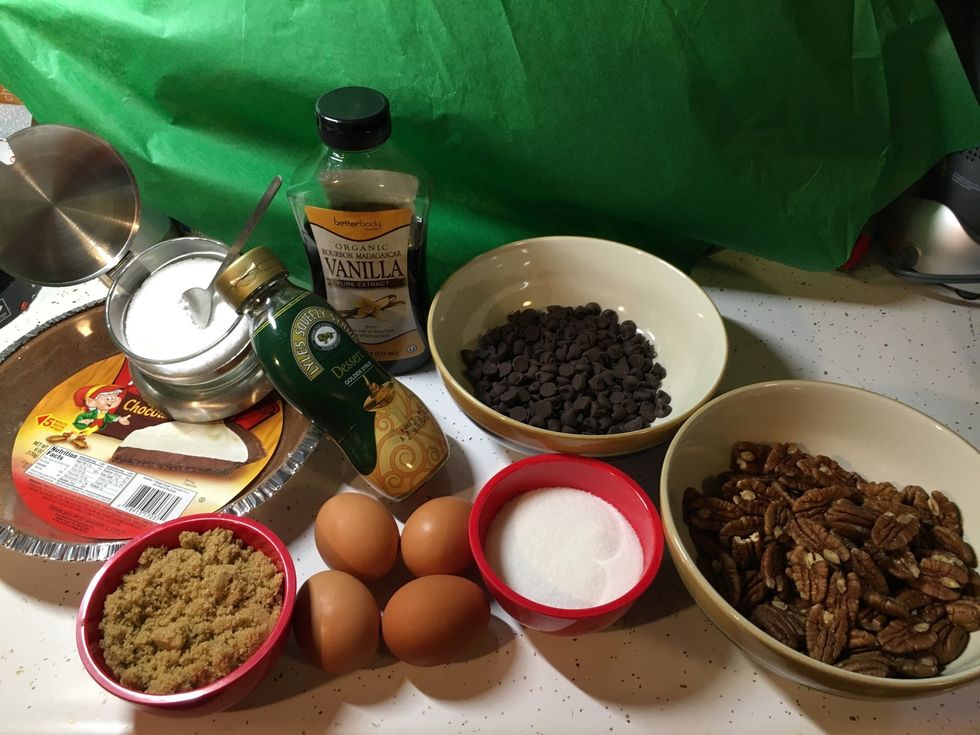 Preheat your oven to 300 degrees. Yes, three hundred.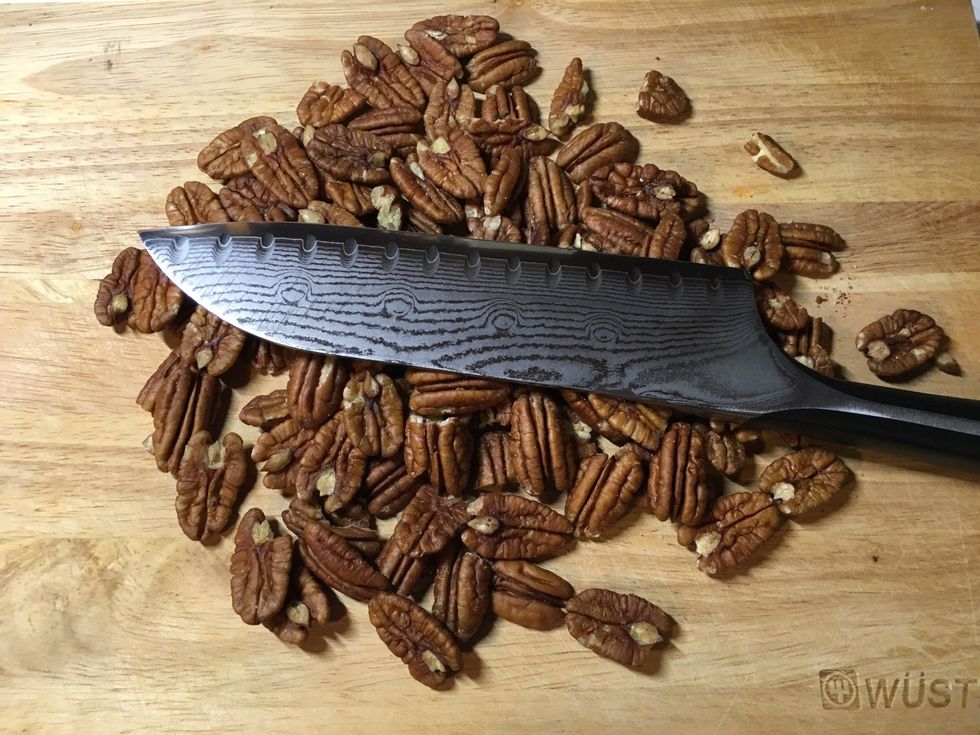 While you can leave them intact, you'll get a better result if you coarsely chop them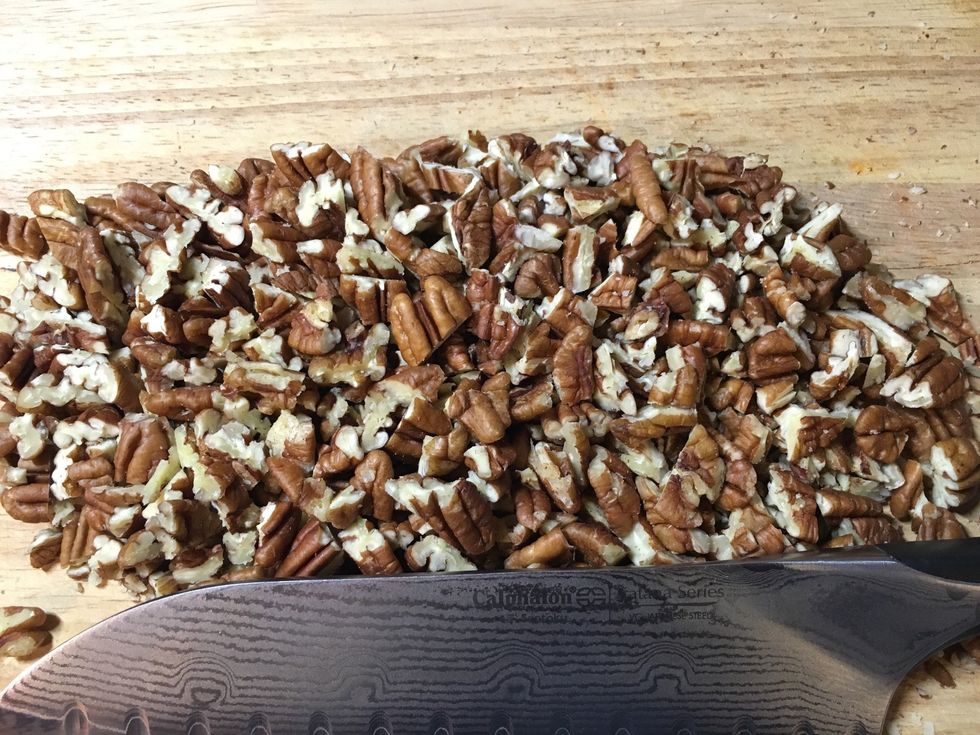 Chopped Pecans!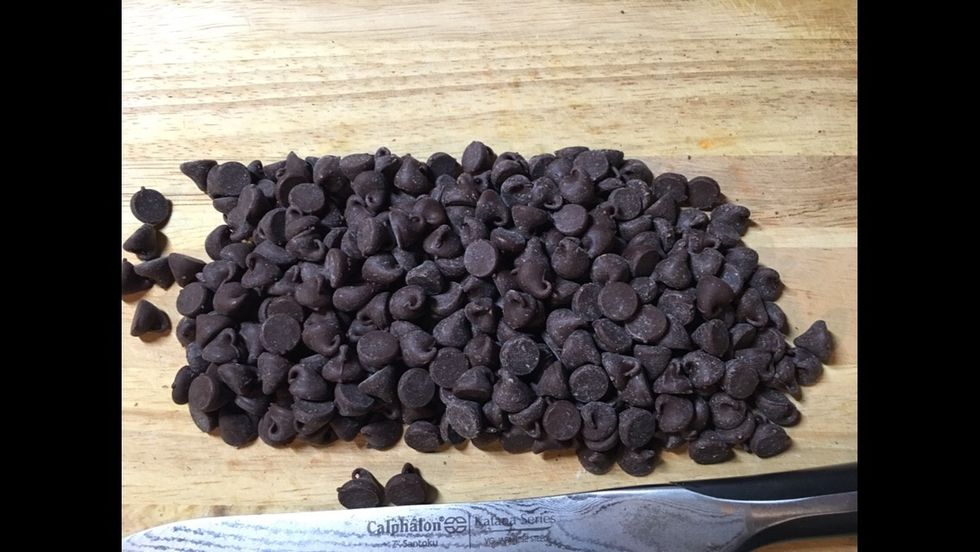 Same with the chocolate. Chop or don't.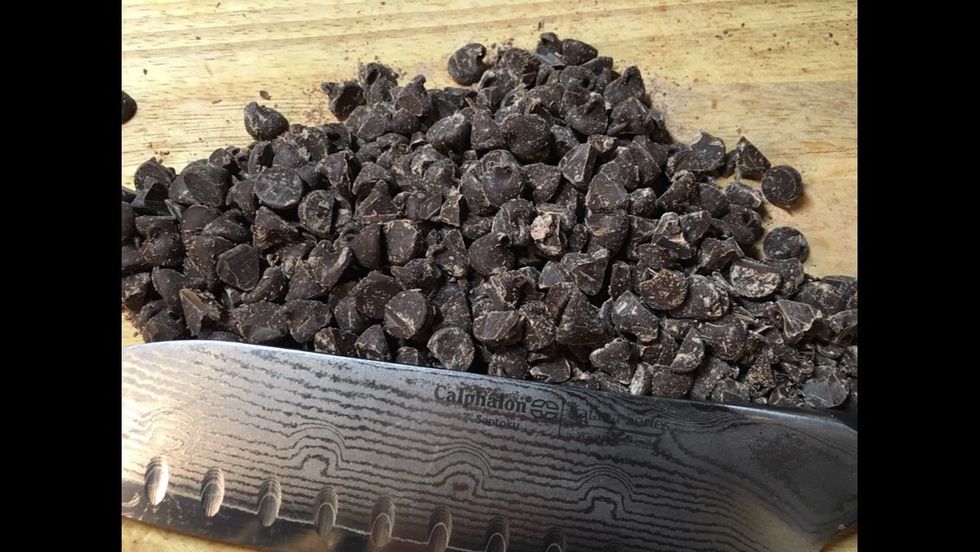 I say chop!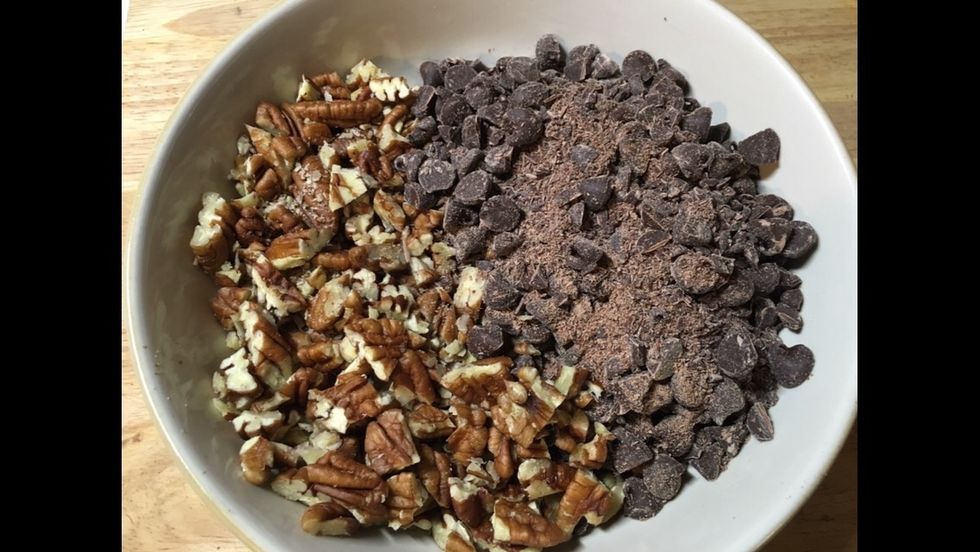 Mix the solids together as set aside.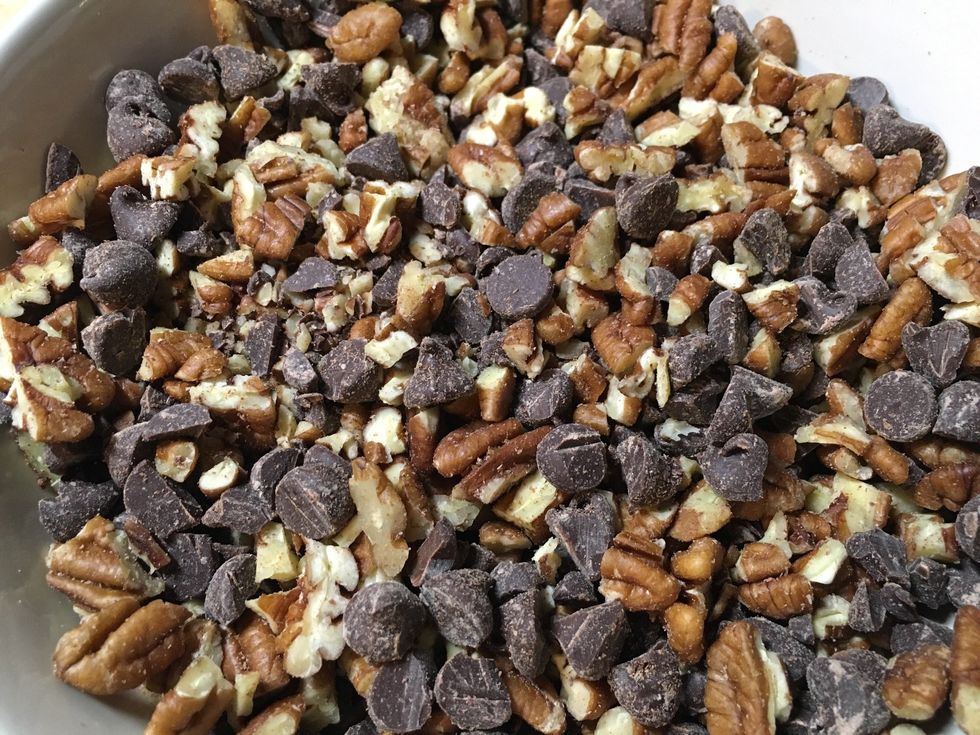 Pecans and Chocolate Chips, living together? Mass hysteria!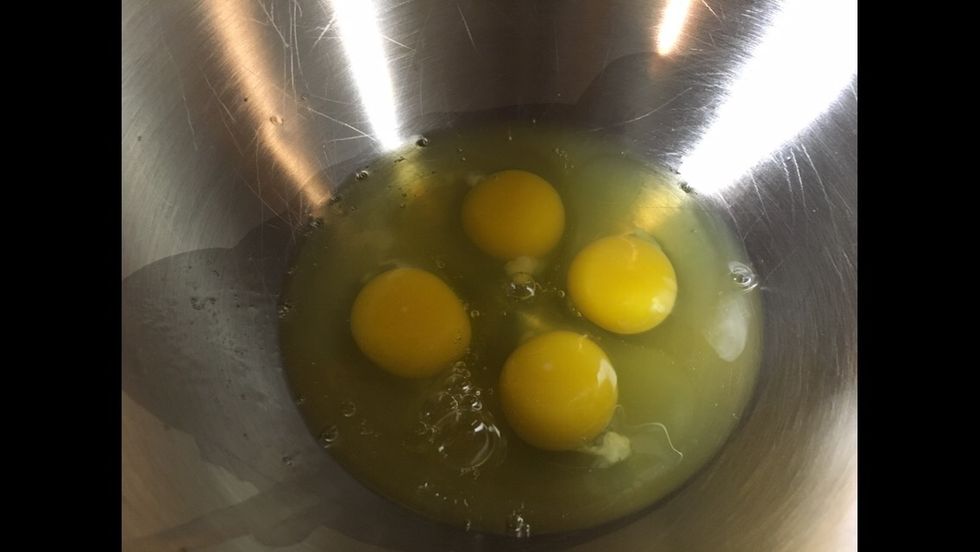 Scramble the eggs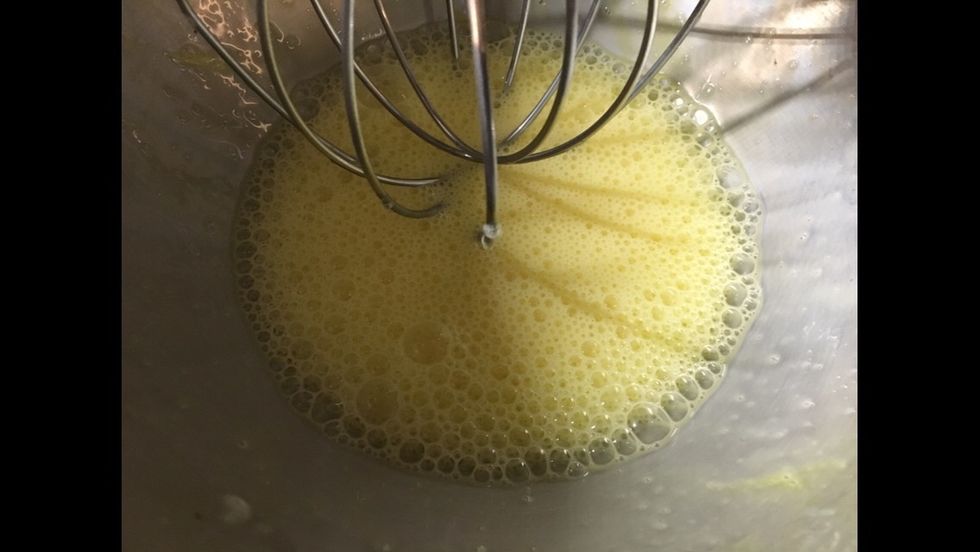 You can do this by hand, but the more ingredients you add, the harder this is going to get.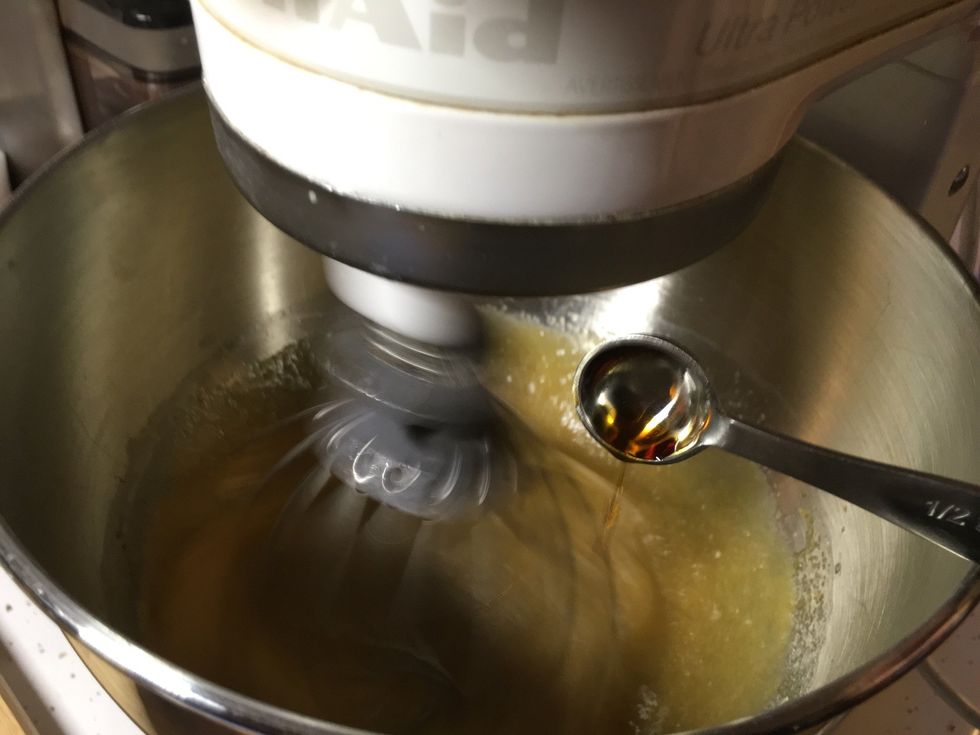 Add the vanilla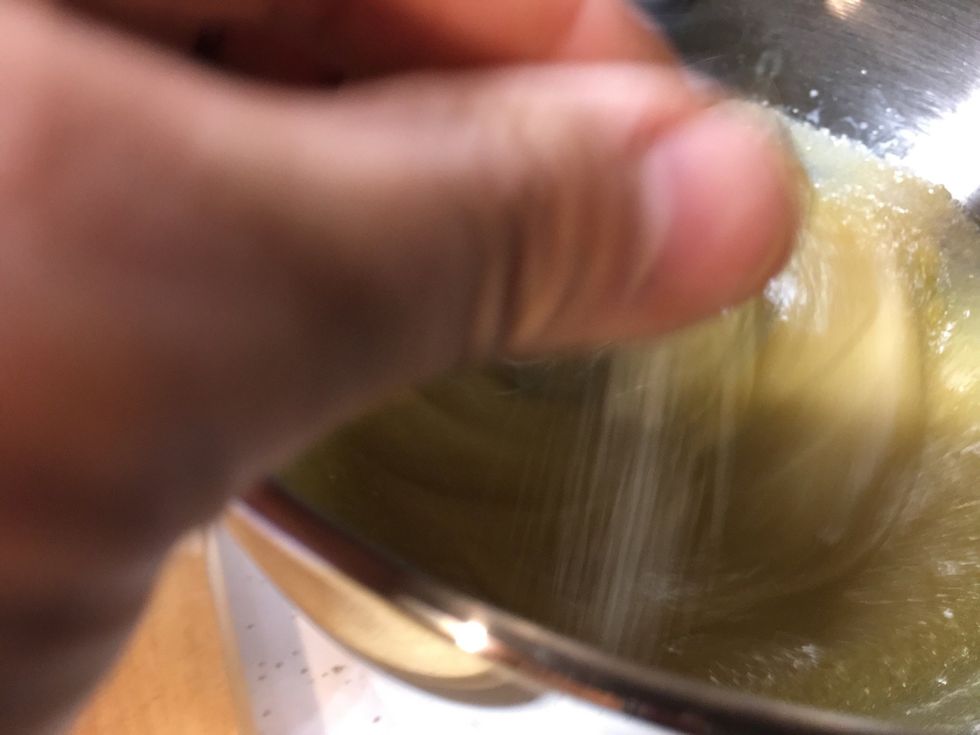 Pinch of salt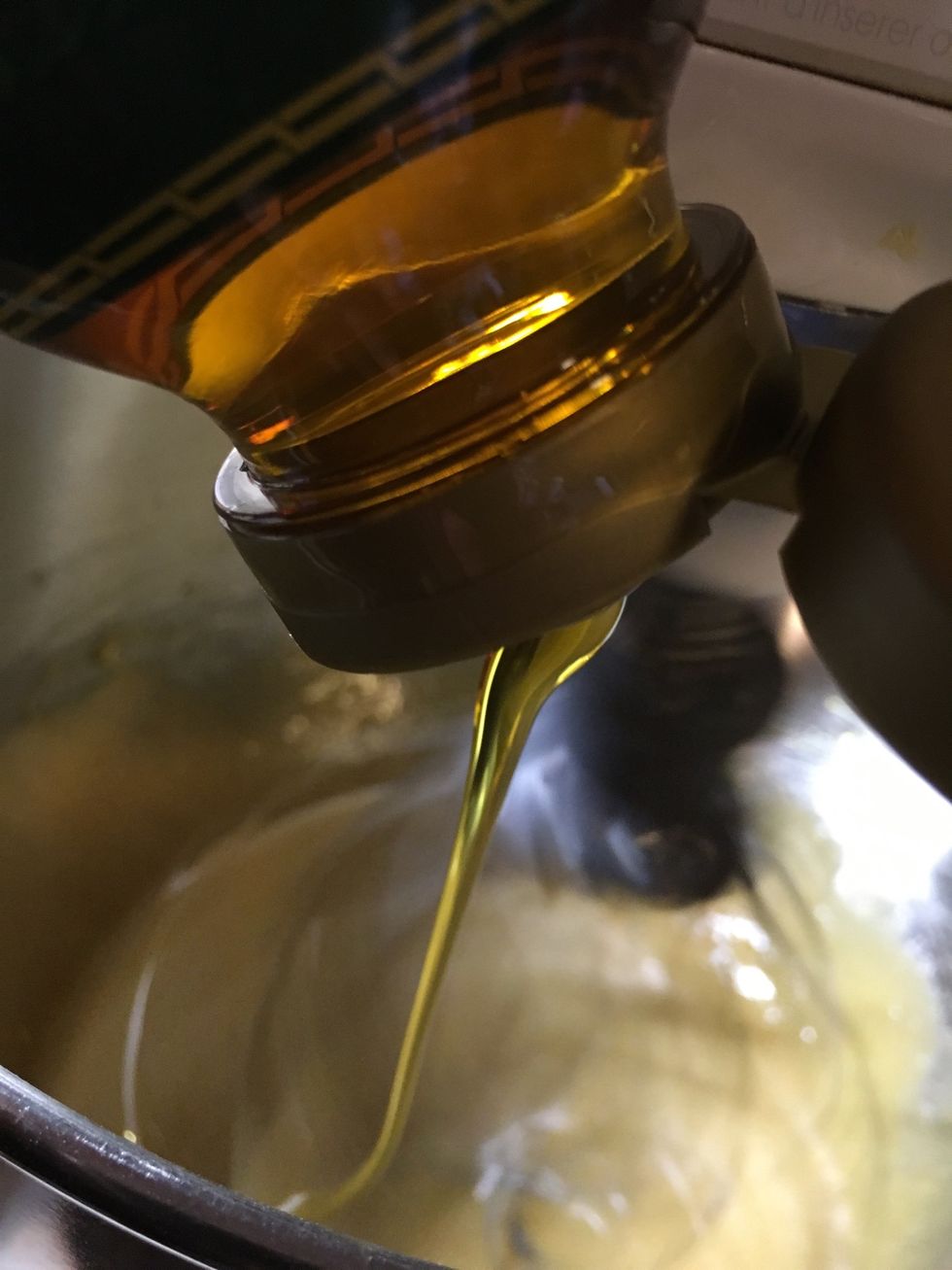 Now the Golden Syrup. I prefer this over corn syrup. It's made from sugar cane. Yes, you can use Corn Syrup if you must.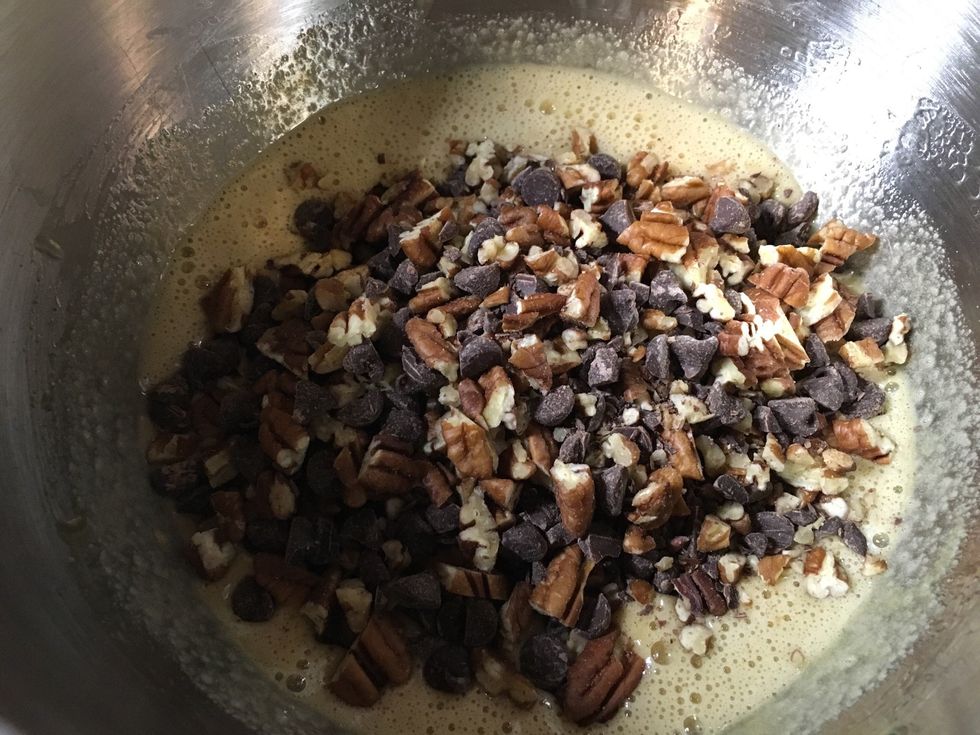 Dump the pecan/chocolate mixture into the liquid. Fold together.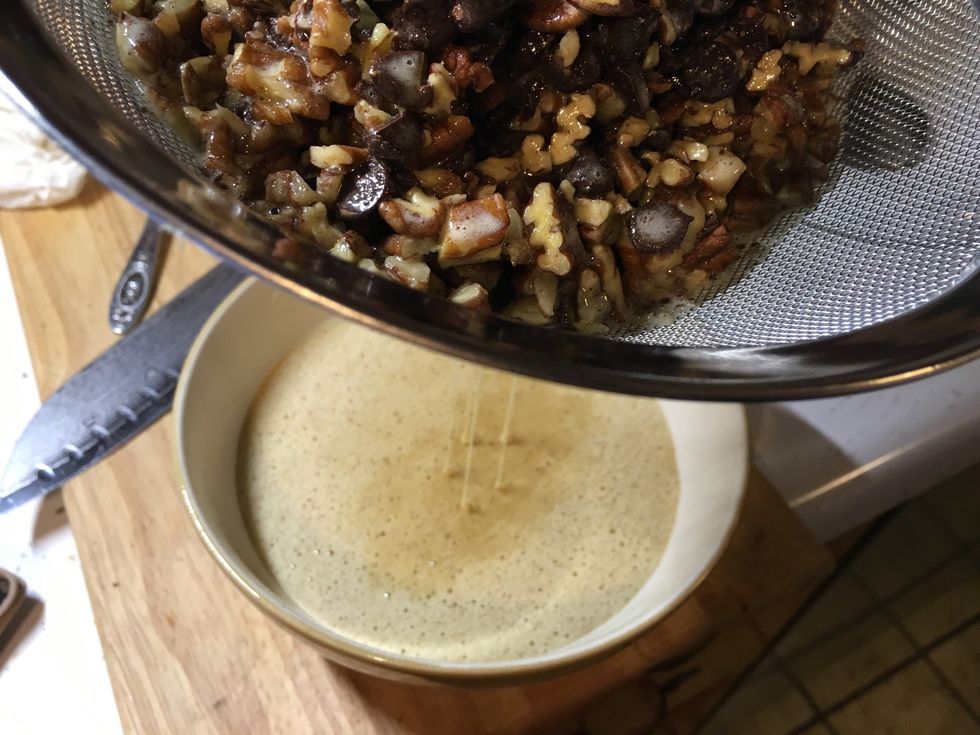 Drain. Wait... Drain? Yes, depending on the size of your crust, you'll probably end up with more wet than you need. Trust me.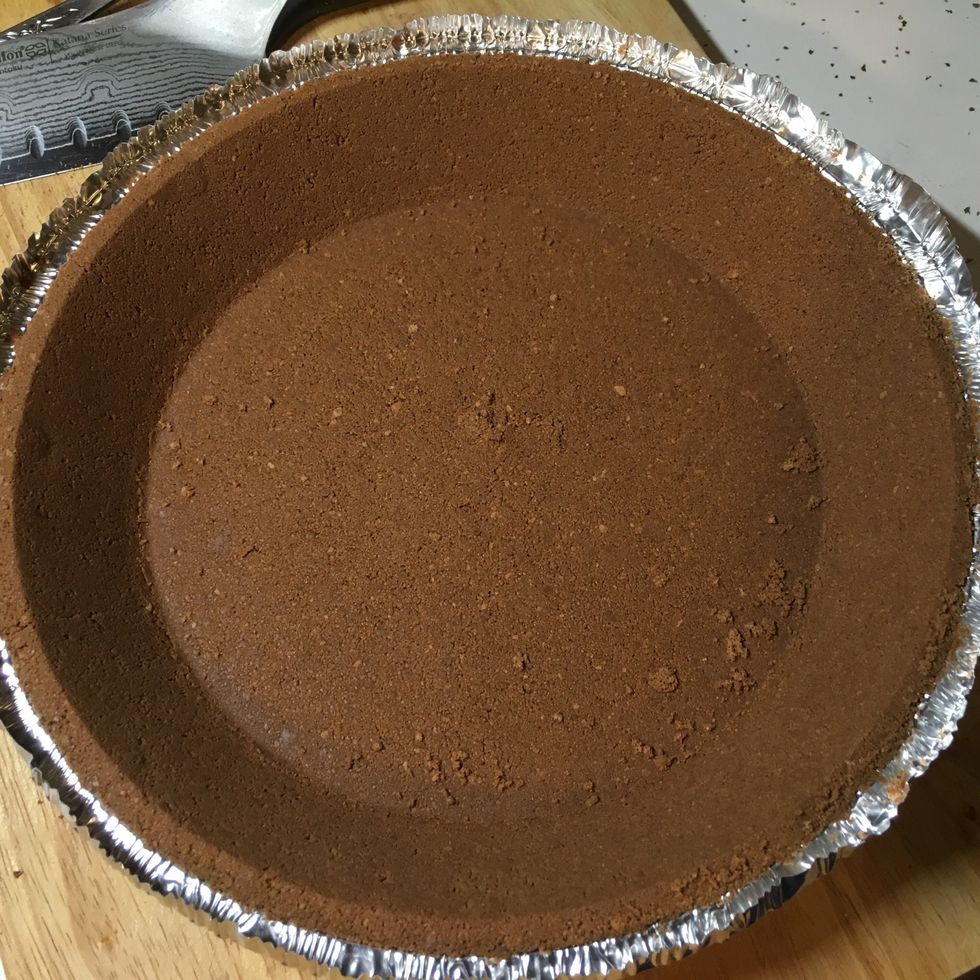 I prefer a pre-made chocolate pie crust.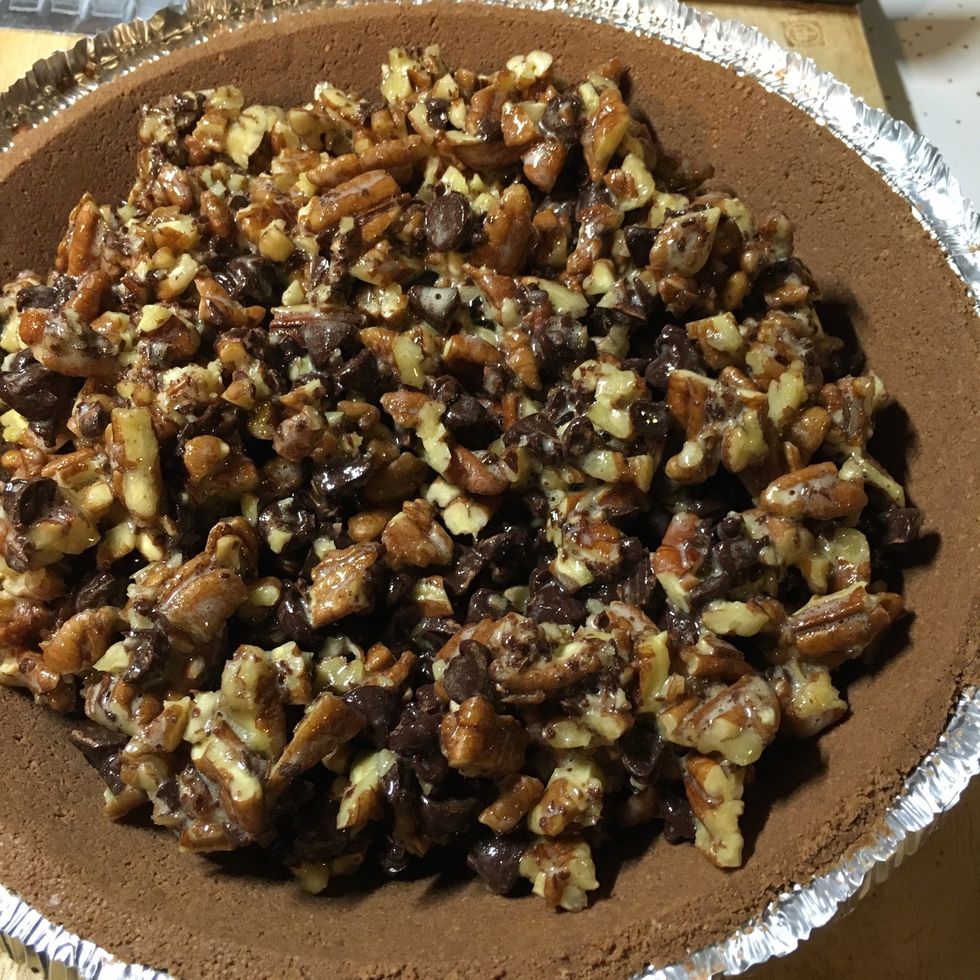 Dump the saturated pecan/chocolate mixture into the crust.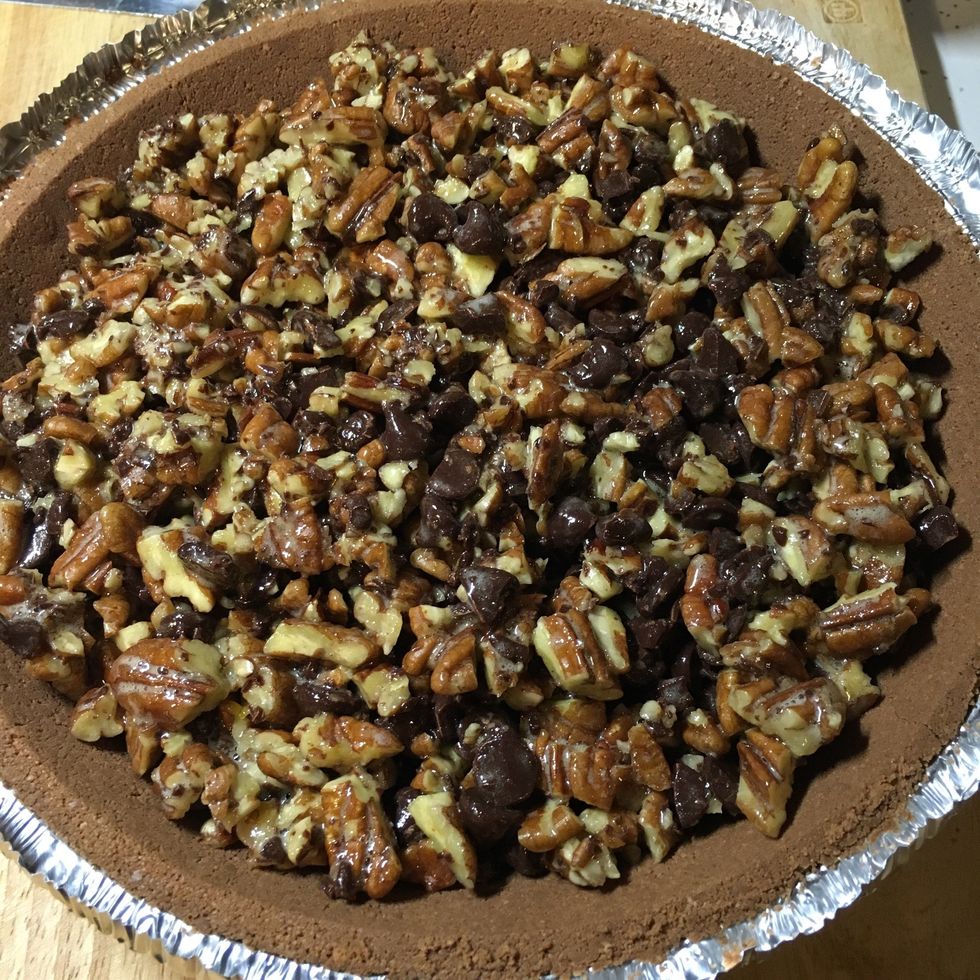 Spread it out, but don't pack it.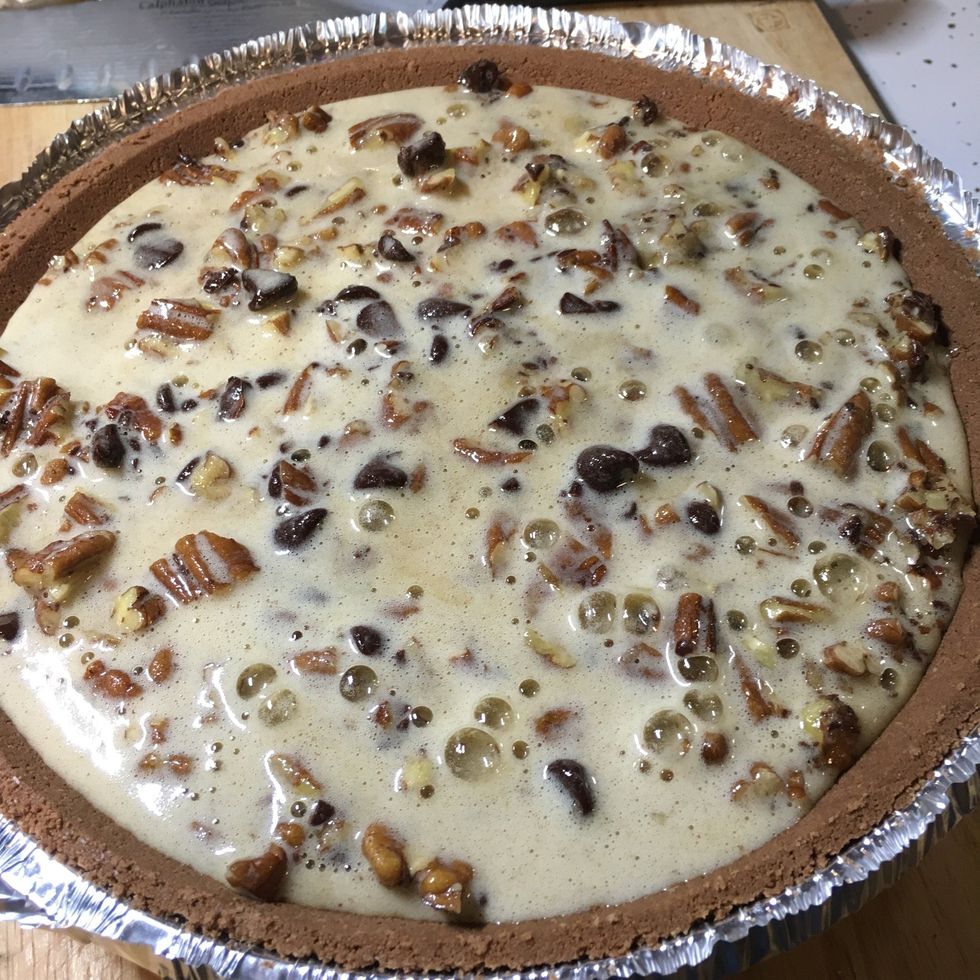 Like this. Let it sit for a few minutes.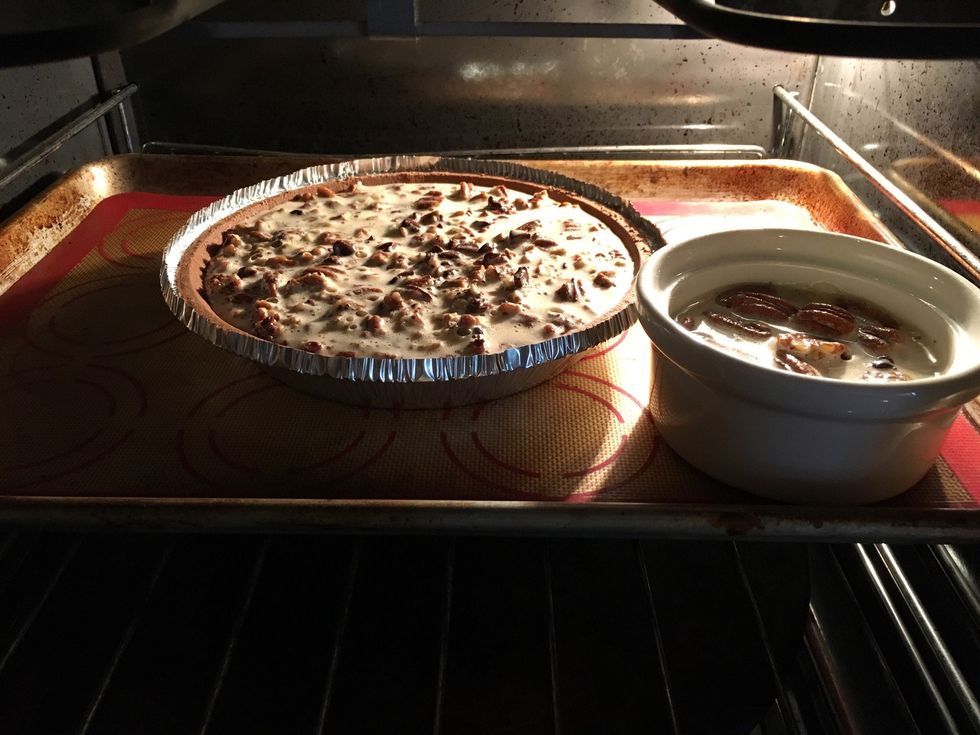 Put your pie (and ramekin) on a sheet pan and into the 300 degree preheated oven. 50-60 minutes. Remember, three hundred. No higher.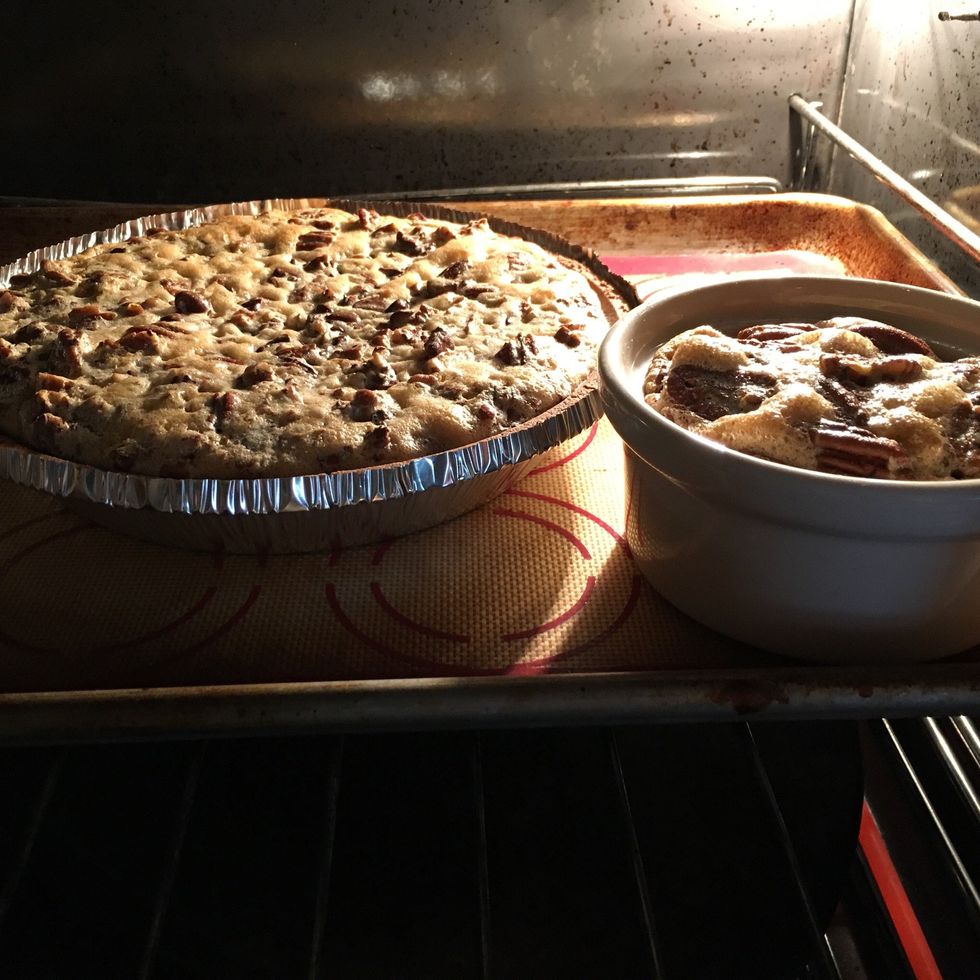 30 minutes down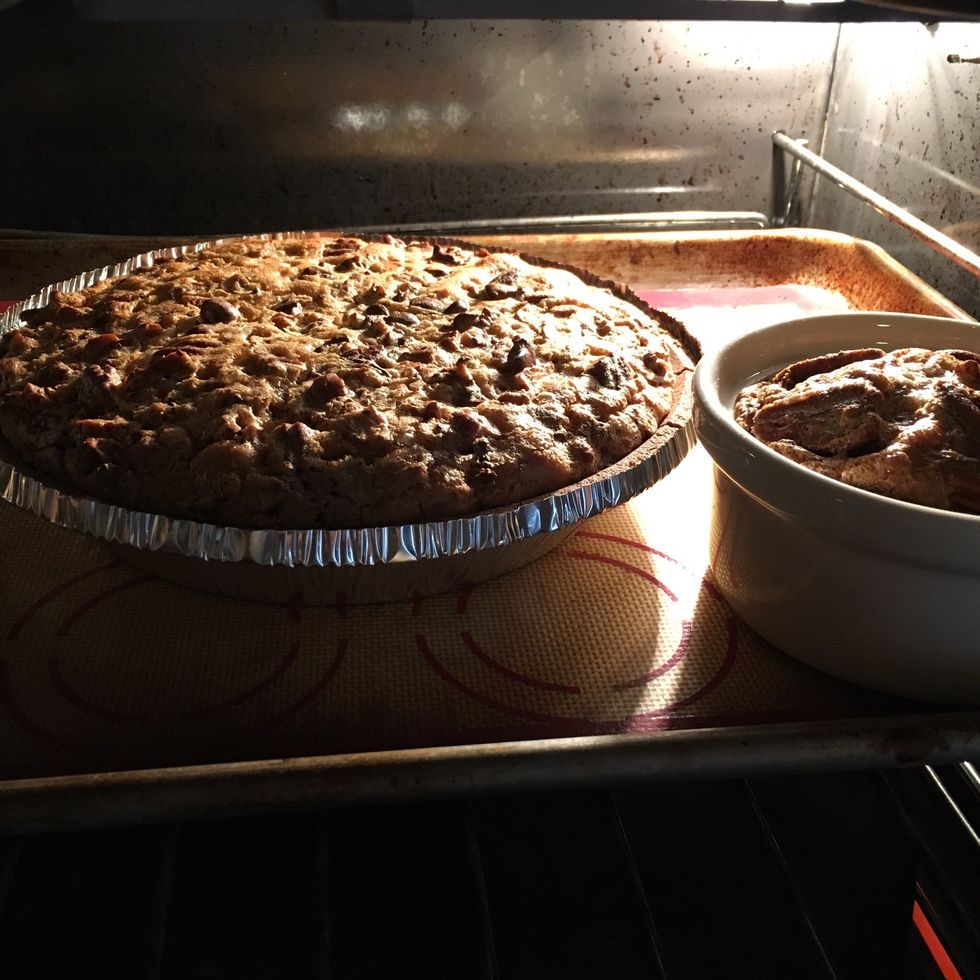 50 minutes. Cooking times vary.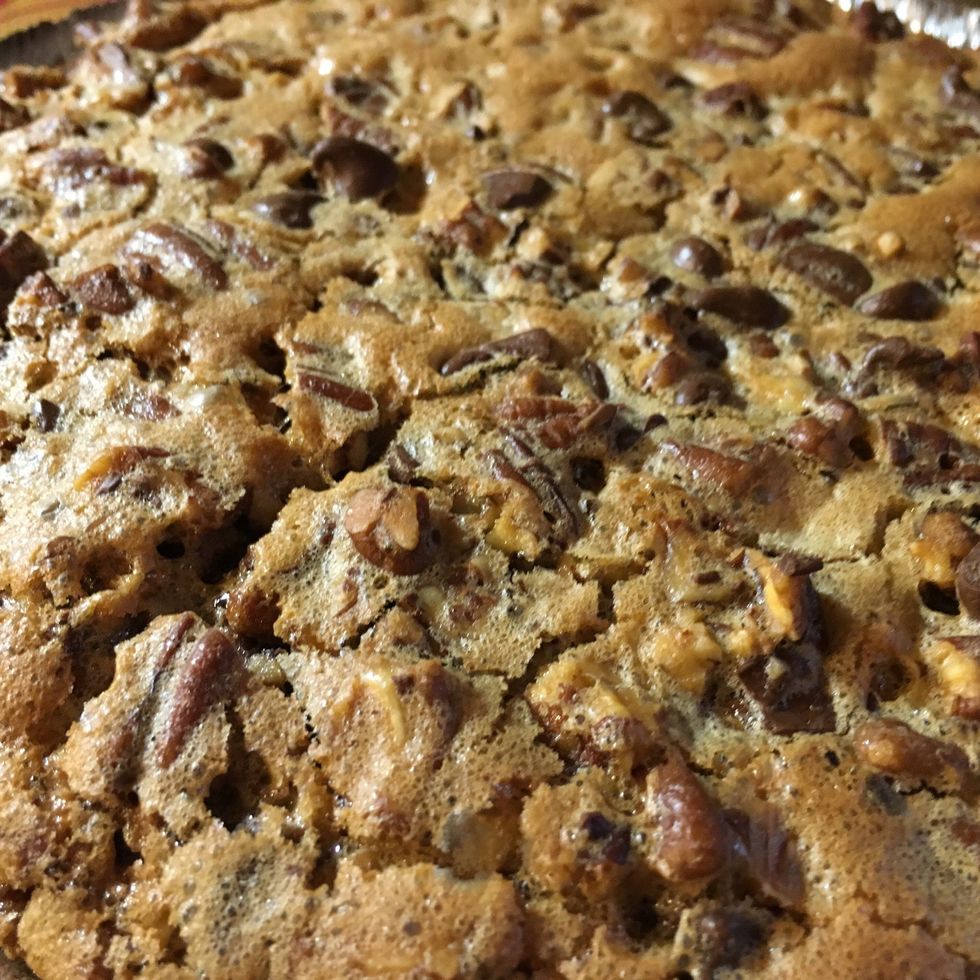 Welcome to your pie!!!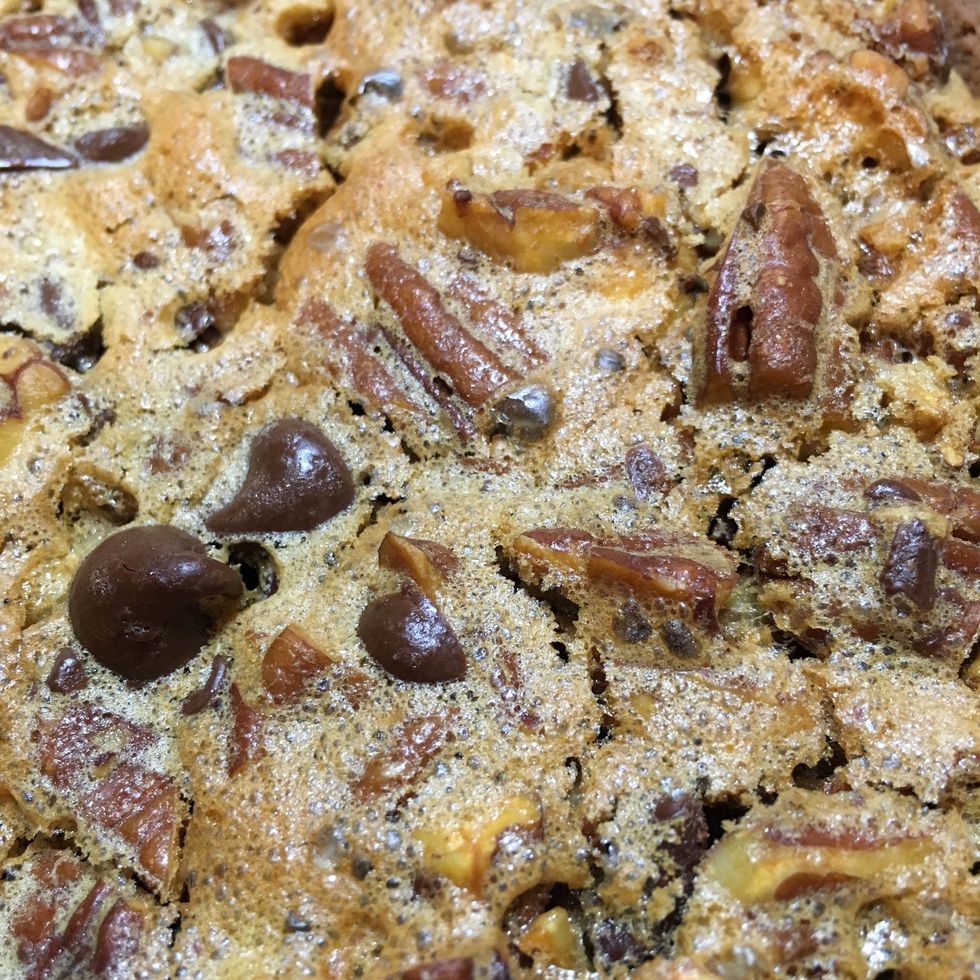 Let it cool for about an hour before cutting. Any earlier and you'll have a gooey mess. But hey, if that's what you're into then go for it!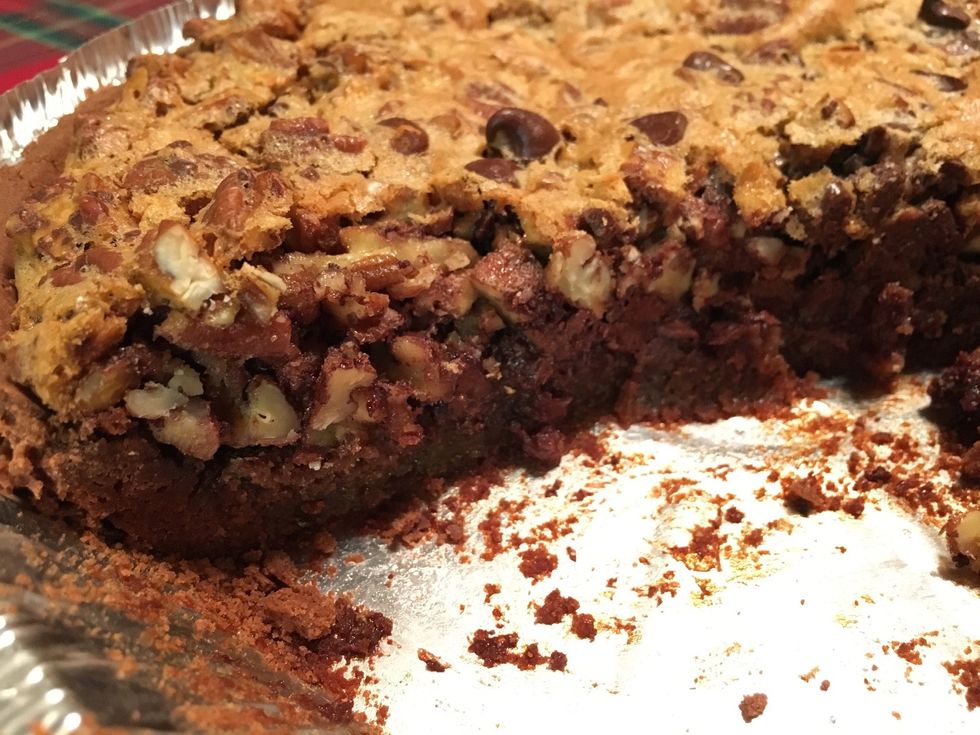 Happy Happy! Joy Joy!
1.0c Pecans
1.0c Semi-Sweet Chocolate chips
1.0 Pie Shell
4.0 Eggs
0.0c Sugar
0.0c Light Brown Sugar
0.0c Golden Syrup
0.0tsp Vanilla Extract
1.0pch Salt