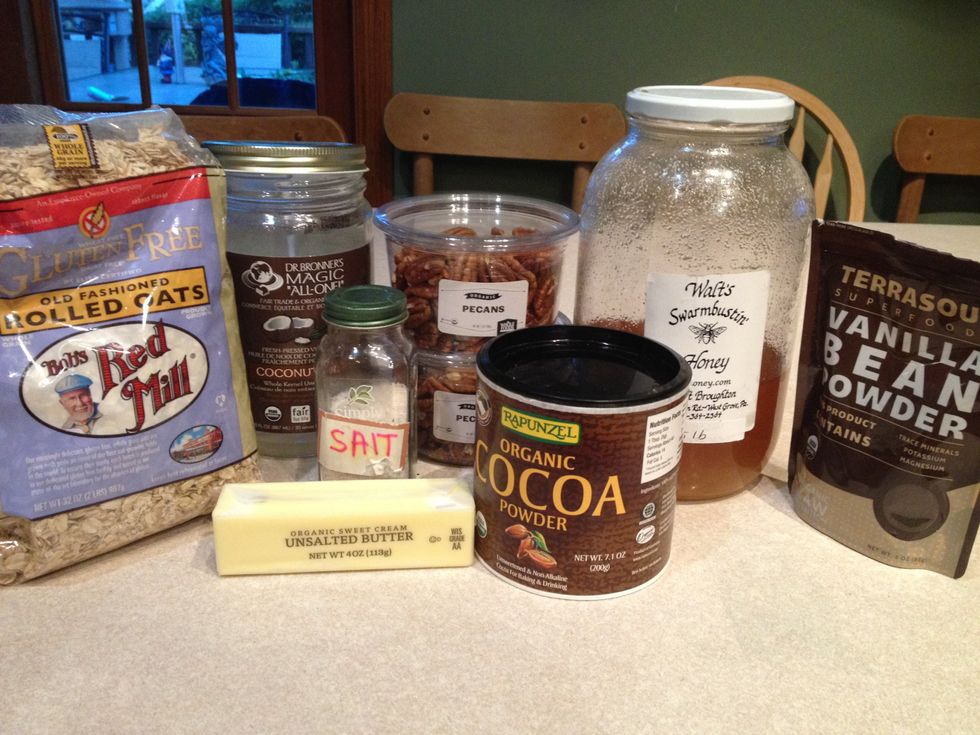 Here are the ingredients I used. Preheat the oven to 325 degrees. And line a baking pan with parchment paper.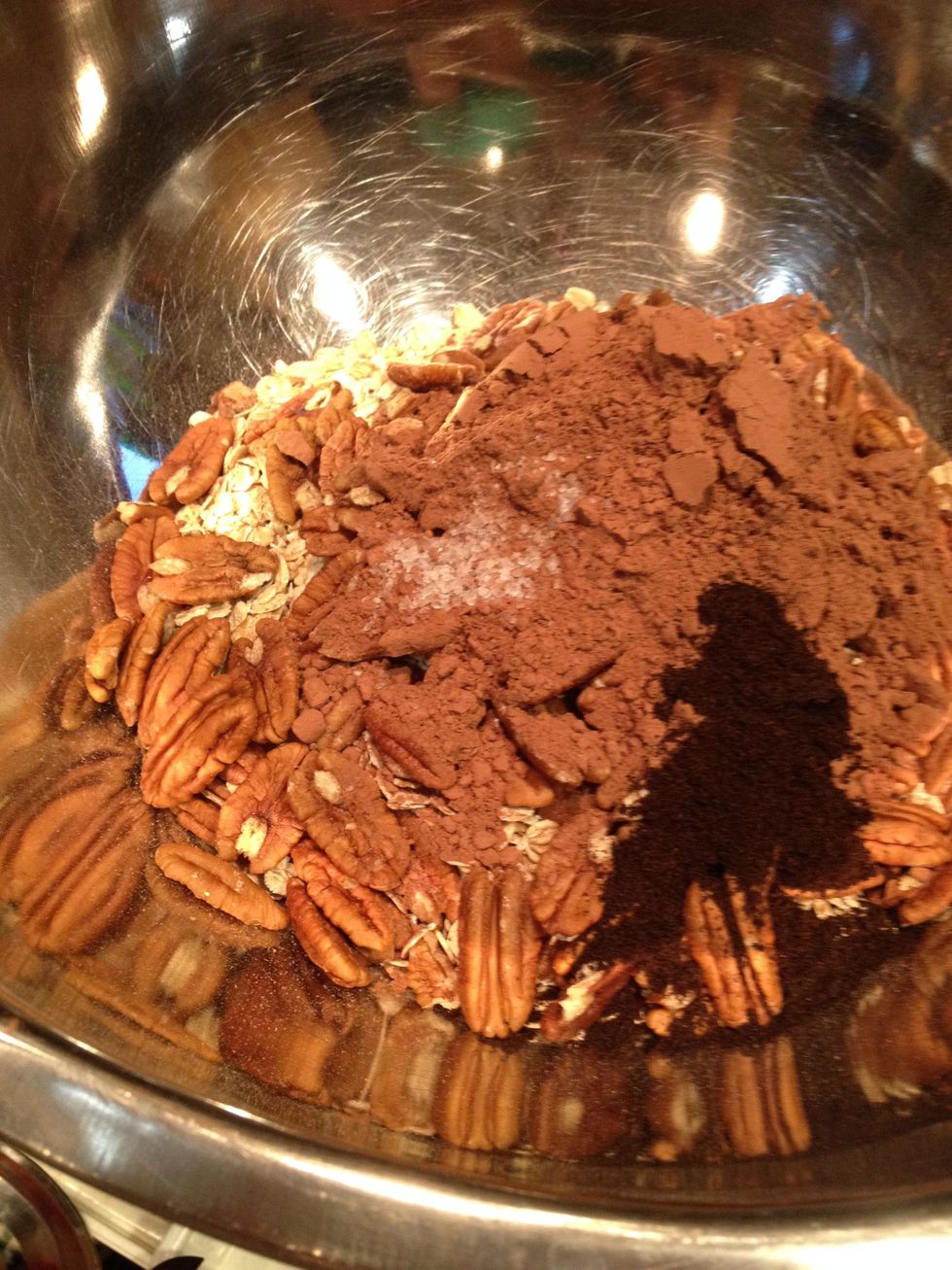 Add all the dry together in a large bowl.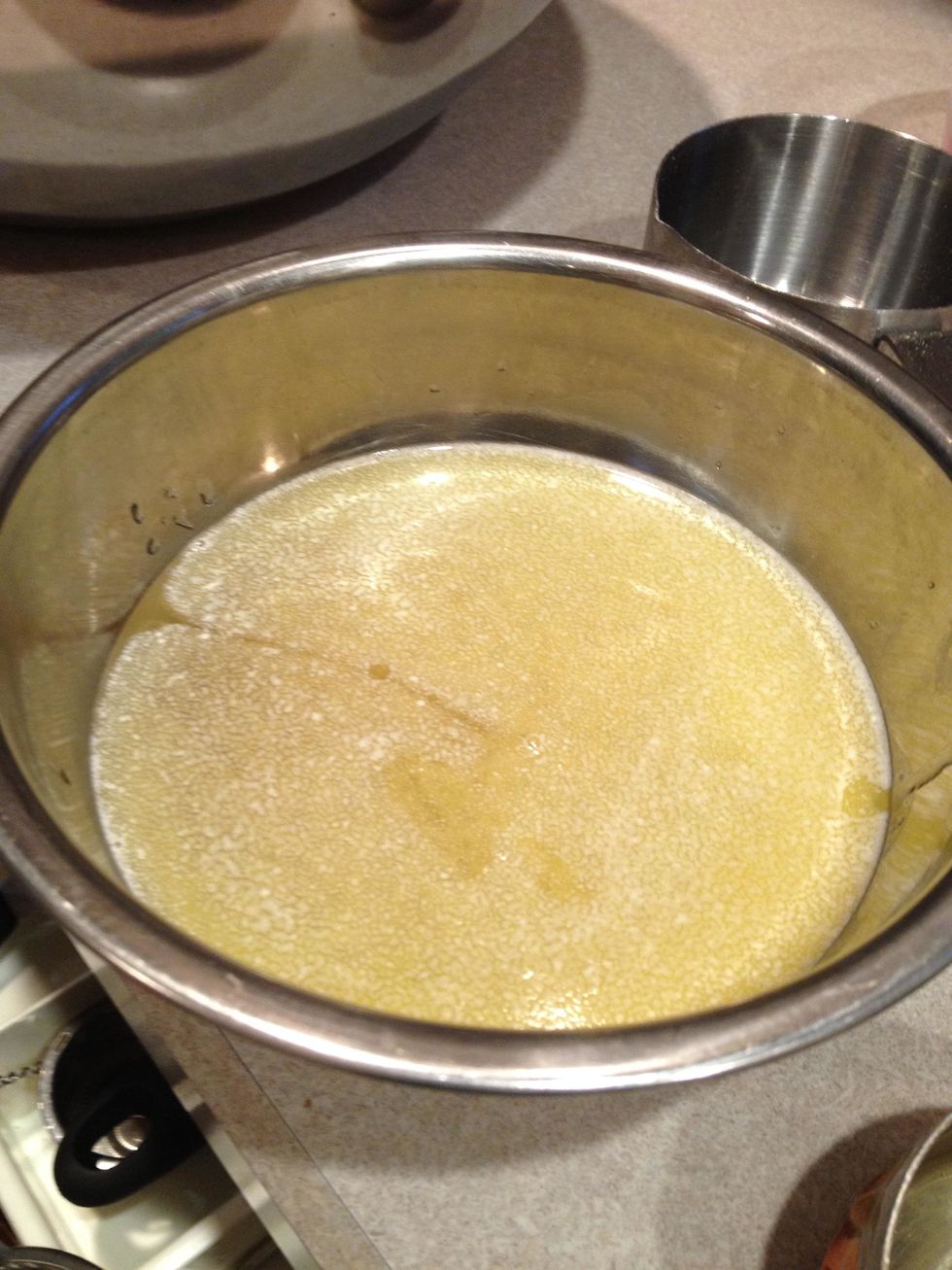 Add the wet together in a smaller bowl.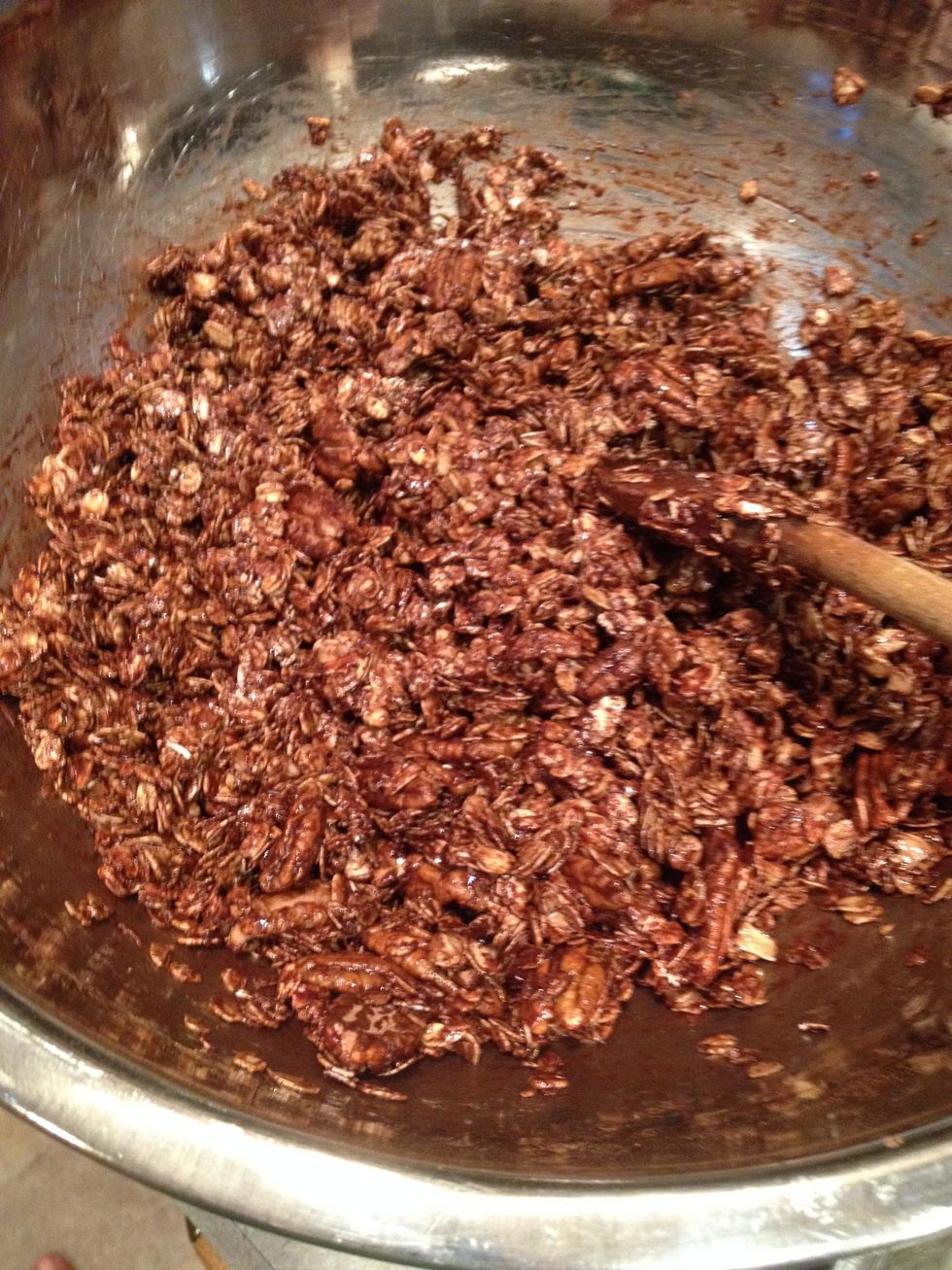 Pour wet into dry, and stir until combined.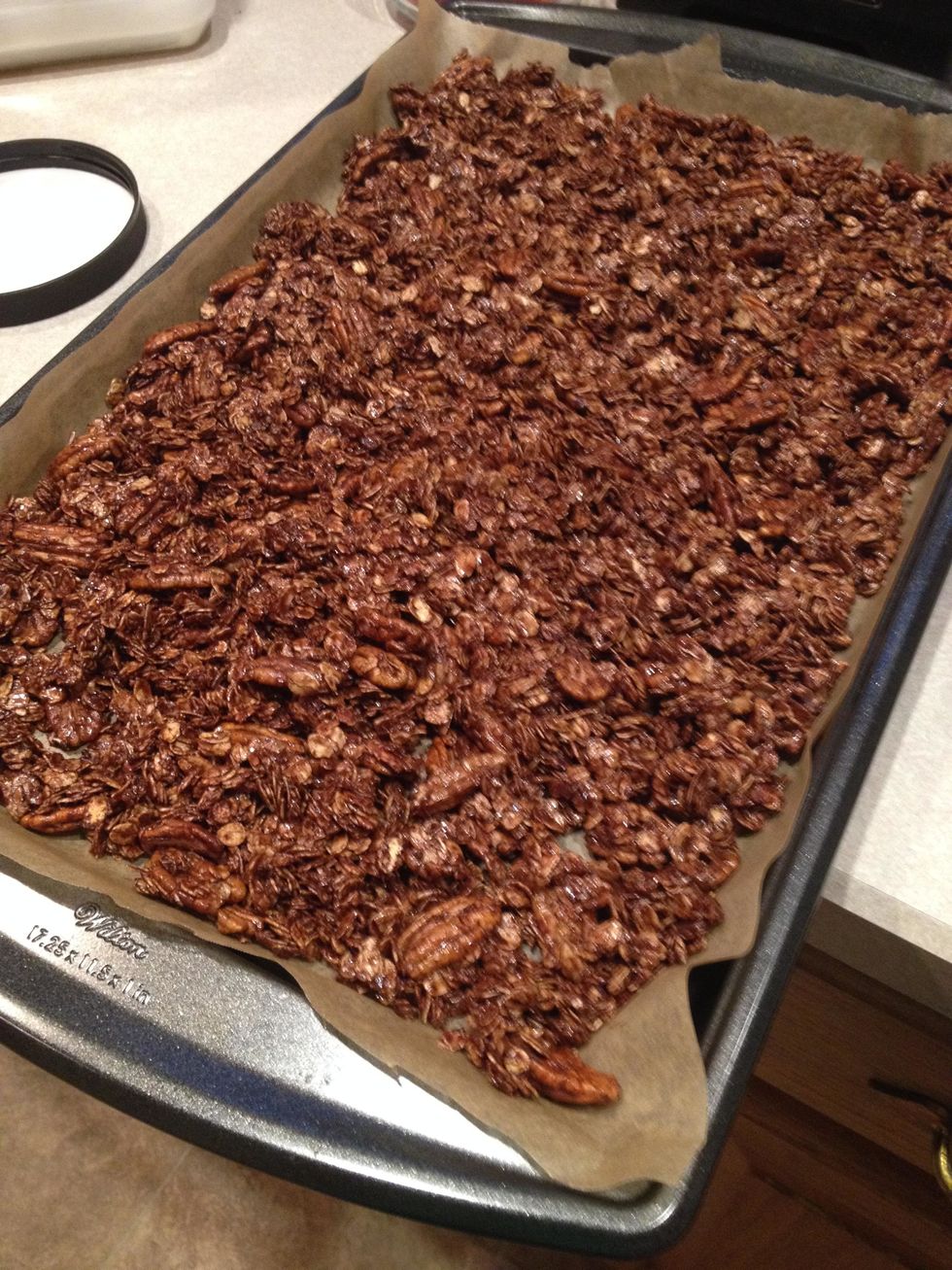 Spread it out evenly onto 1 parchment lined baking sheet.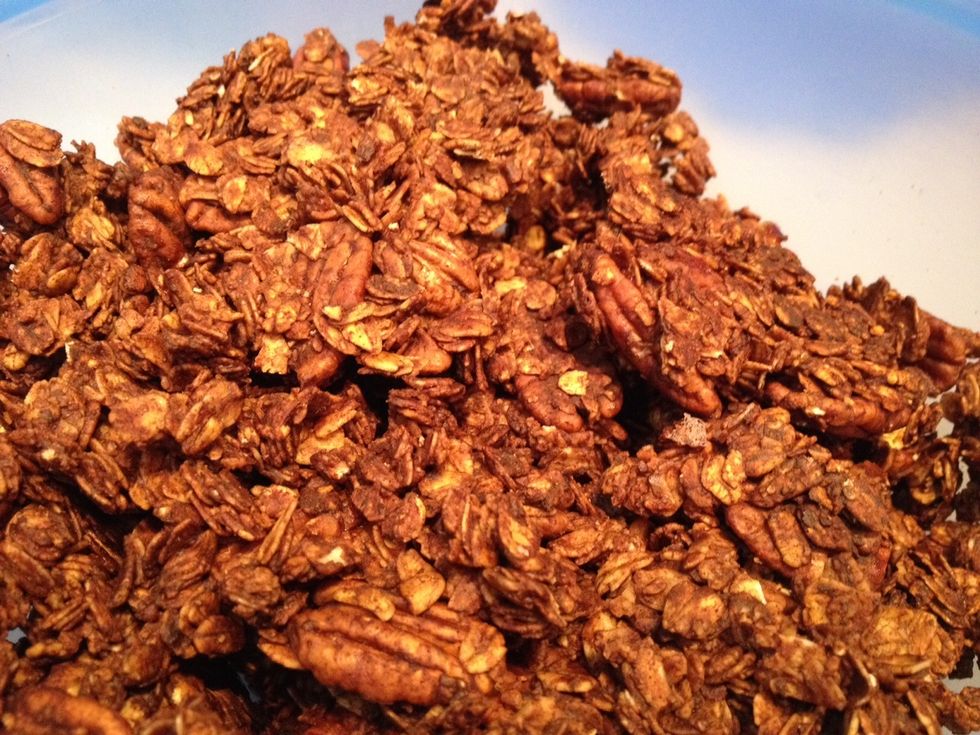 Bake for 20 minutes, then turn the pan and bake 20 minutes more. The chocolate tends to burn easily so if your oven runs hot then it may be less time. Let cool completely before breaking.
Visit my website for other recipes and blog posts about food and health www.chefamandaanderson.com
4.0c rolled oats
2.0c pecans
1/2c cocoa powder
1/4c turbinado sugar
1/2c honey
2.0tsp vanilla powder
1/2tsp salt
1/4c butter, melted
1/4c coconut oil, melted