They're easy and delicious and amazing and special and yay!!!!!! And no I'm not 5 I'm 21 but s'mores gets me pumped!!!!
11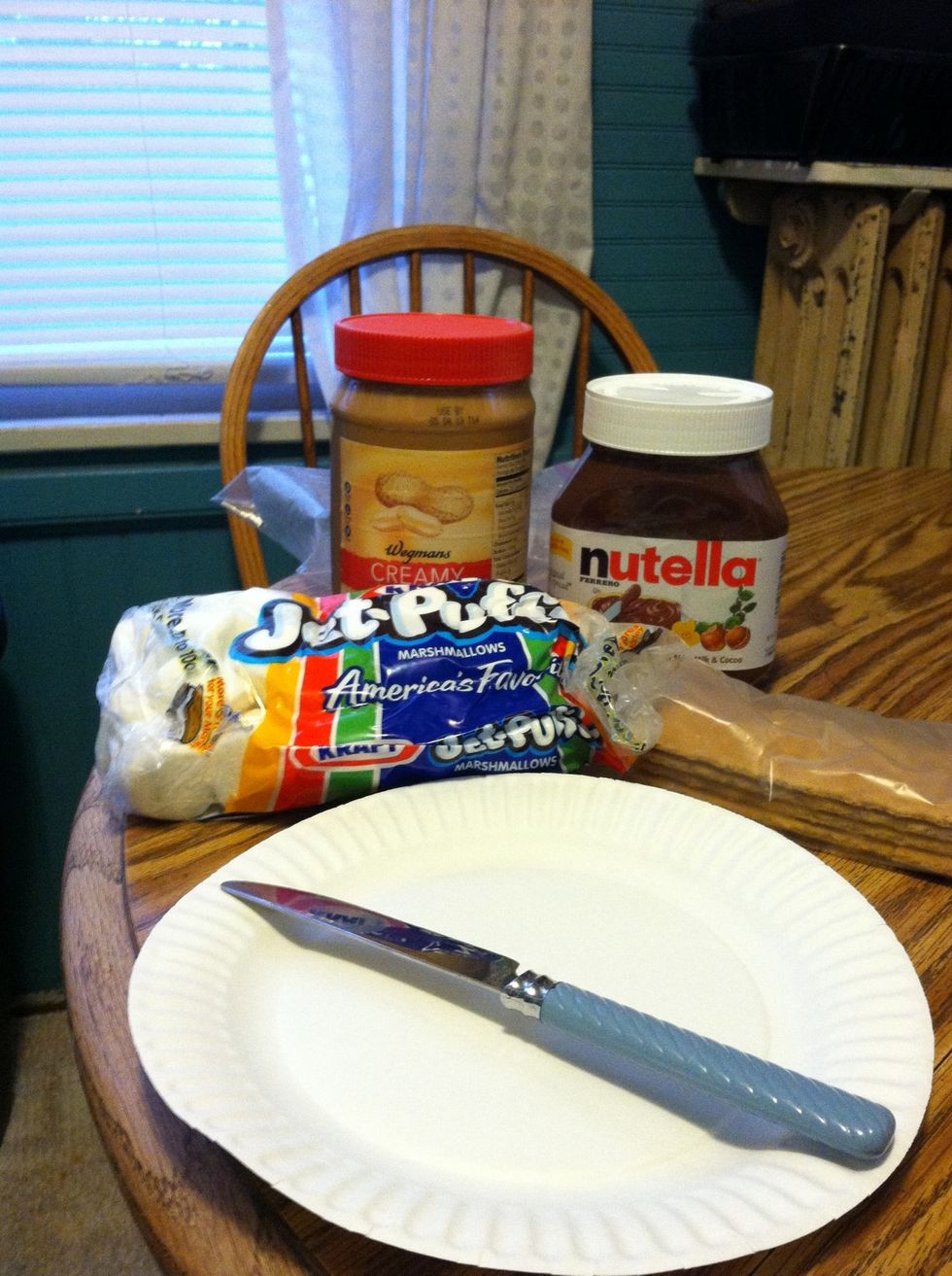 Here's what you need not including a toaster oven. You could make some variations on this.. Marshmallow v fluff, chocolate bar v Nutella, toaster oven v microwave. This is just the way I like it!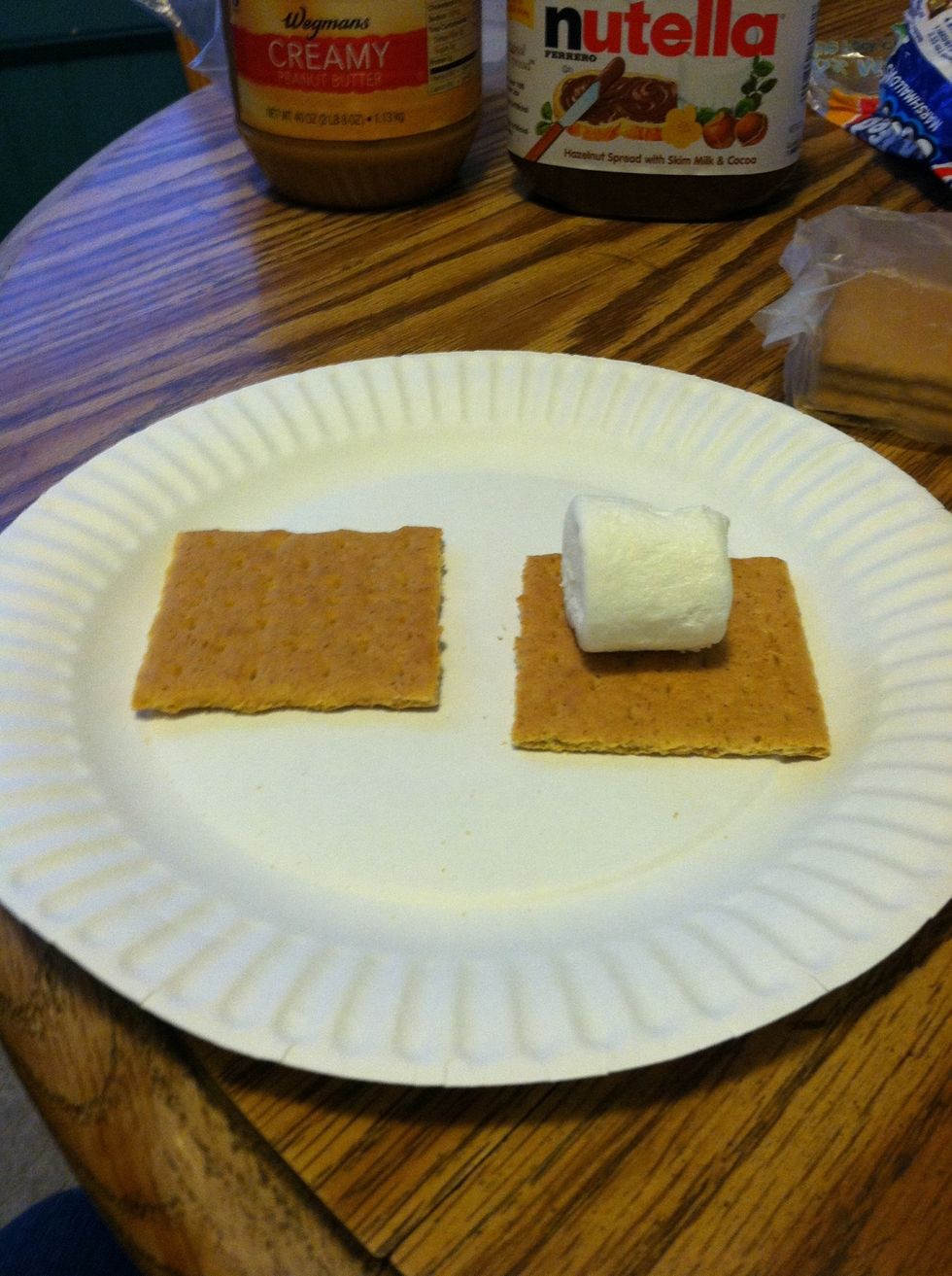 Break the graham cracker in half and put a marshmallow on one half!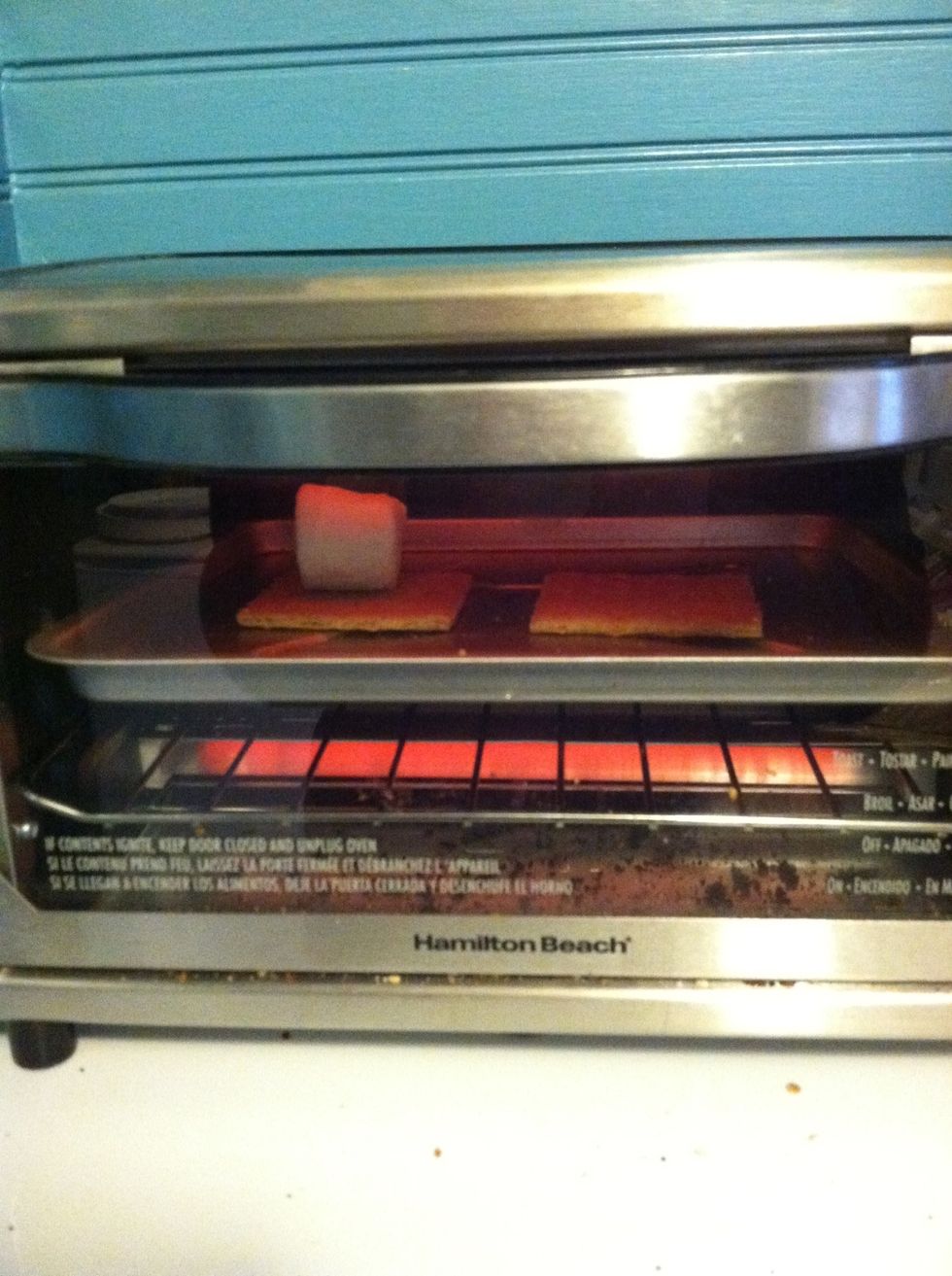 Put it on your toaster oven tray and toast it.. I just do it for a minute or two.. Watch it because it cooks pretty quickly and will burn! When you take the tray out use a mitt it will be hot!!!!!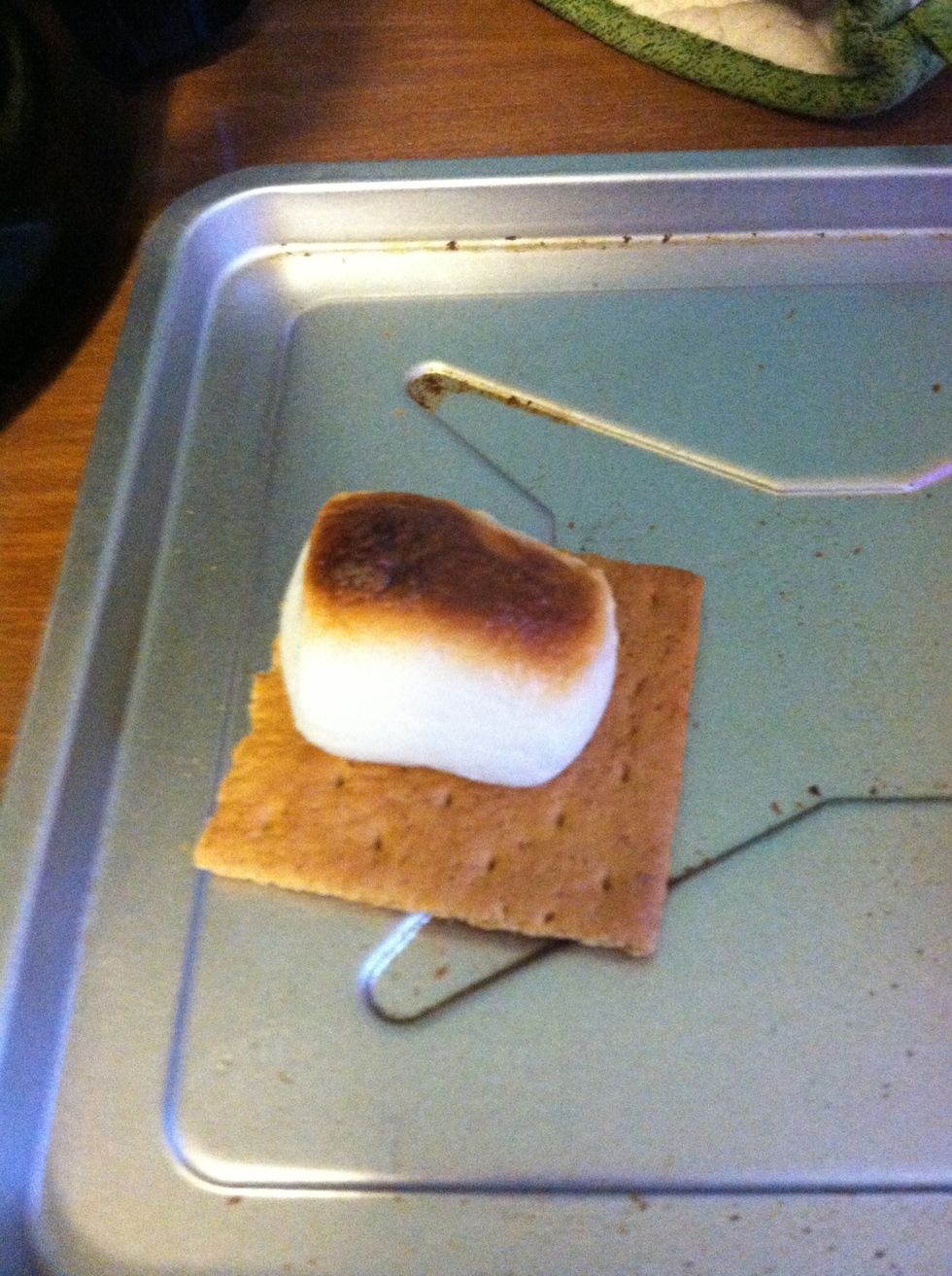 Take it out!! This marshmallow looks a little burnt but its gonna be awesomeee the trick is to keep it in a little longer so the whole thing melts!!!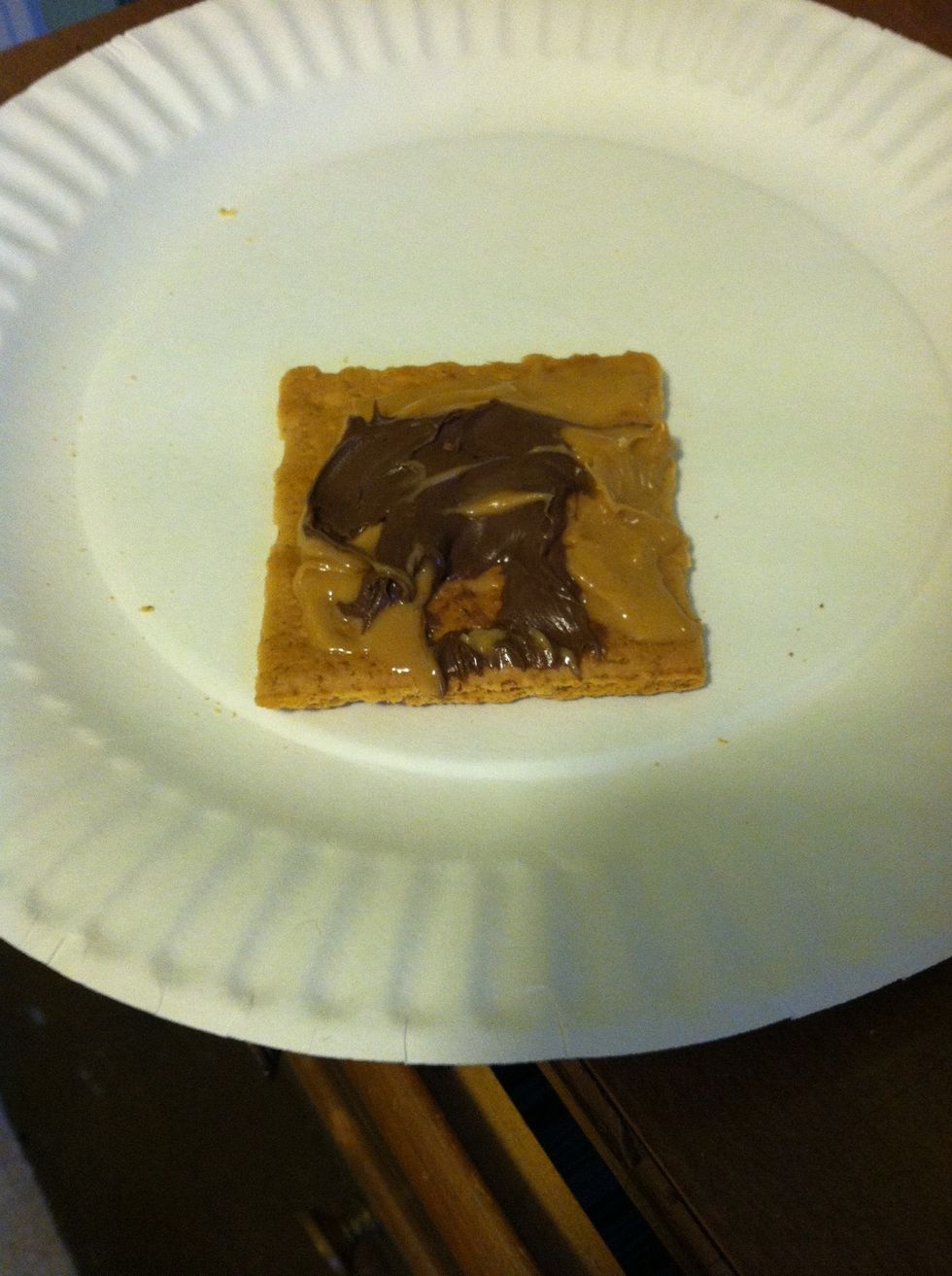 Take the other half out and spread a little pb and some Nutella on (or whatever other choc you have) I put this half in the oven too because it melts everything better!
Put them together!! Now you have an amazing s'more that kinda tastes like Reese's!
1 marshmallow
1 graham cracker
Nutella or chocolate
Peanut butter
Knife
Toaster oven