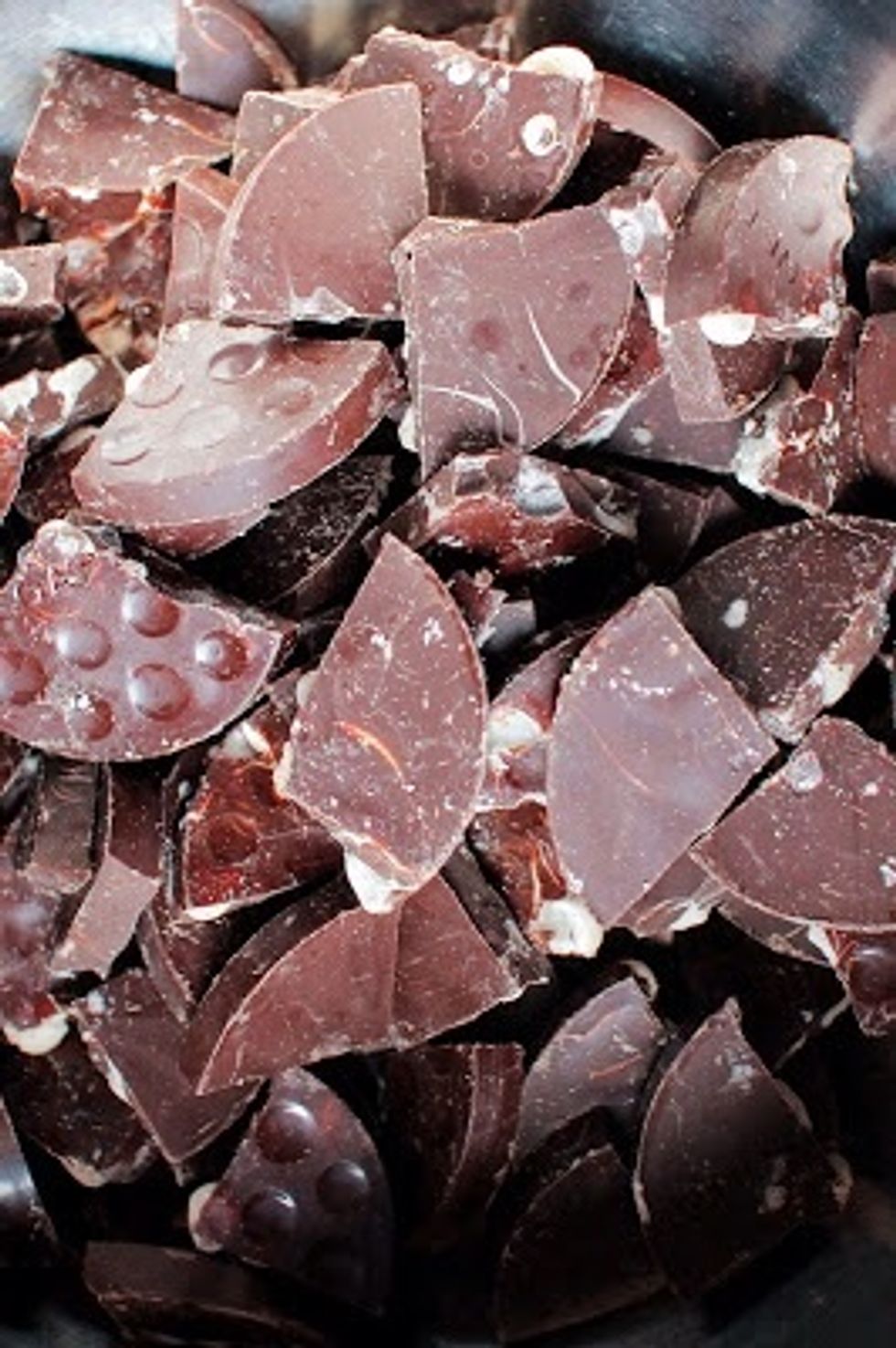 Chop the chocolate into pieces and set it aside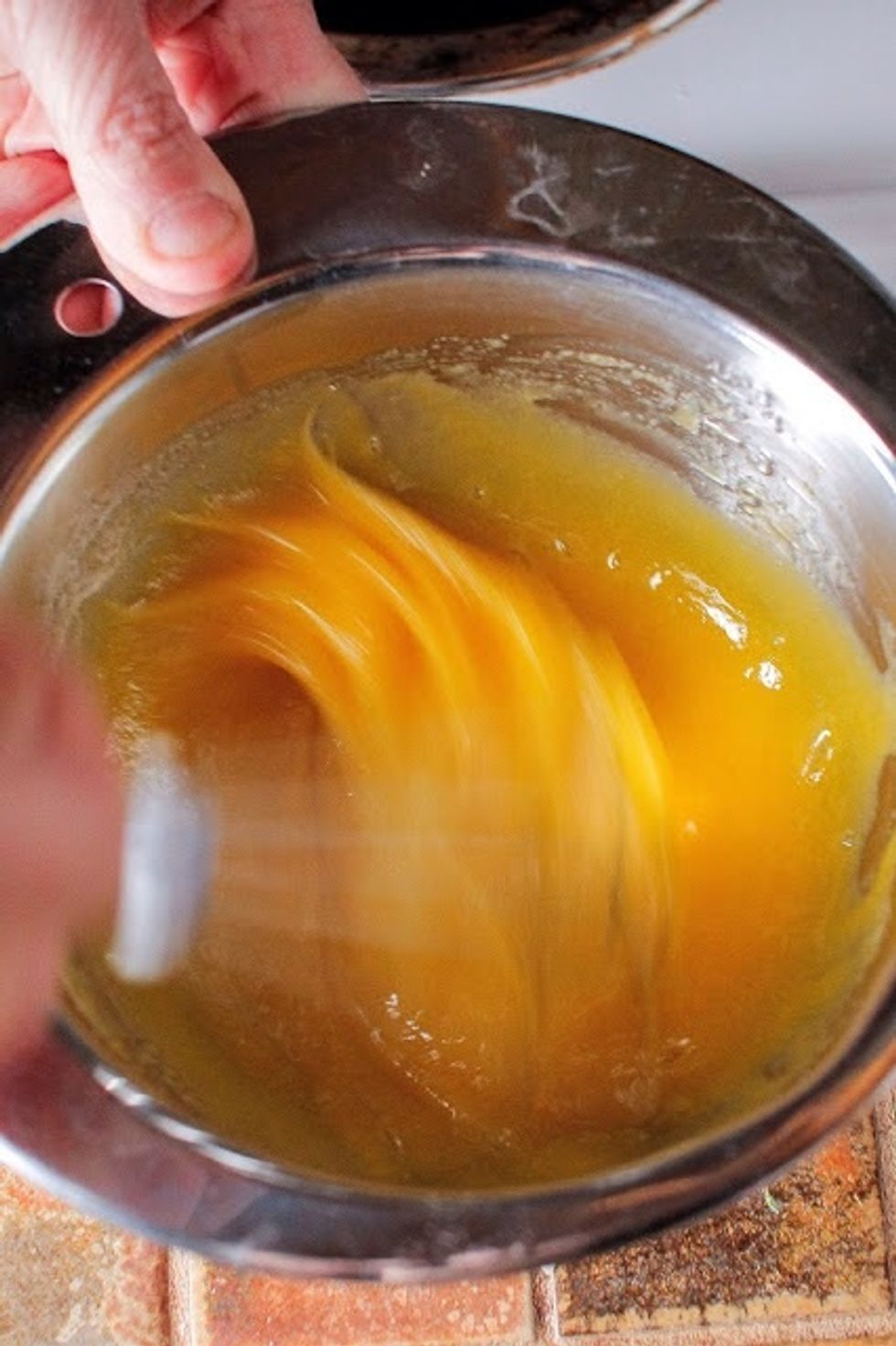 Whip the egg yolks, sugar, and a pinch of salt together in a metal bowl and set aside
Heat 3/4 cup of cream in a pot . When the cream is hot slowly drizzle it into the metal bowl of egg yolk mixture.
Keep stirring while you do this, otherwise you will have scrambled eggs not a custard base for the mousse.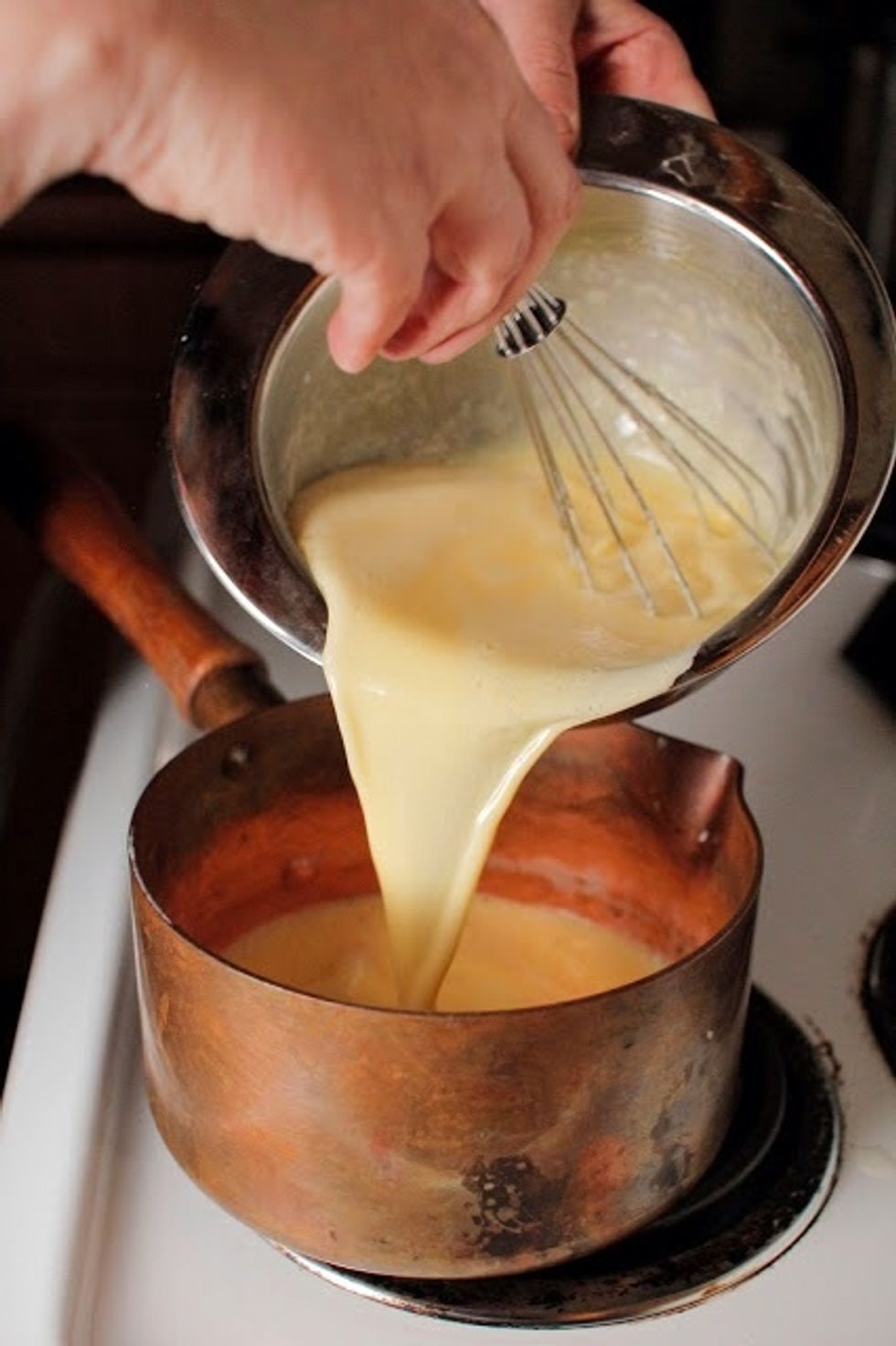 Once the cream and egg mixture is well whisked in the metal bowl, pour it back into the pot.
Now it's time to cook the custard.Keep the heat on medium low and stir it constantly. It's ready when your thermometer reads 160 degrees.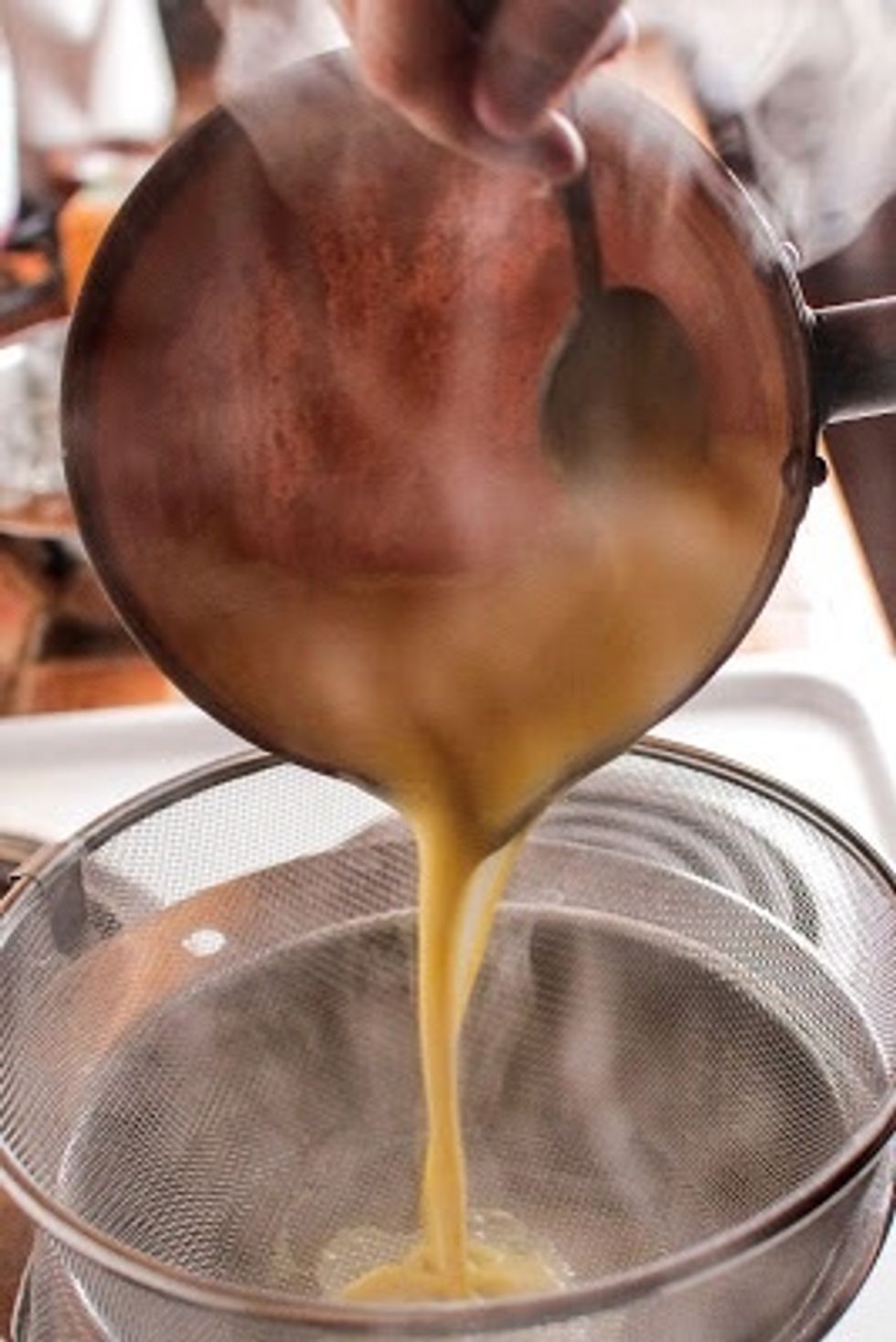 When the mixture has reached 160, pour it through a fine strainer into a bowl.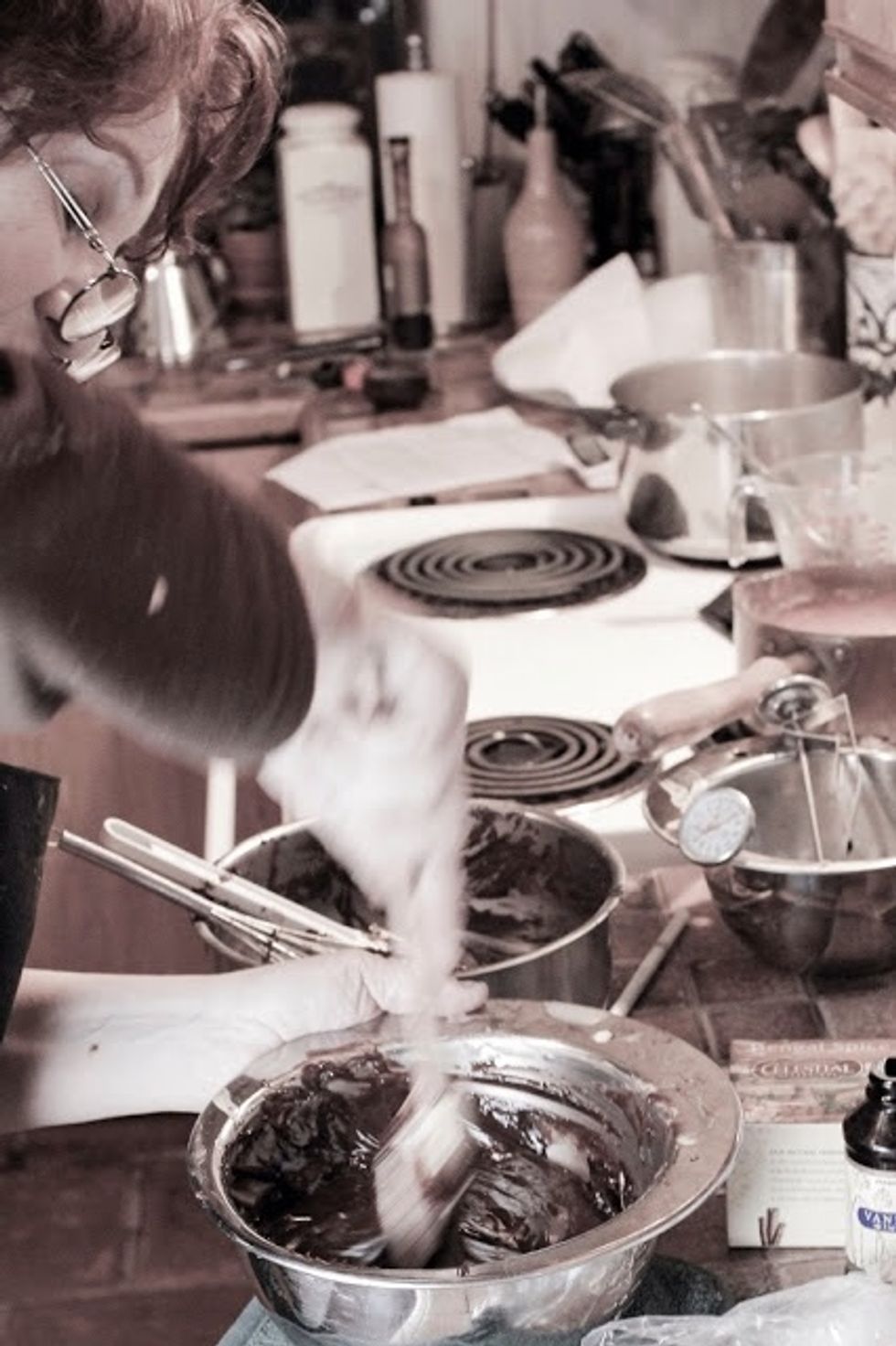 Add in the vanilla. Melt your chocolate pieces in a metal bowl over a pot of boiling water. When the chocolate has melted (it doesn't take long) blend it into the custard.
Whisk the chocolate until it's smooth and glossy then set it aside to cool. When it's cooled (also happens fast) start whipping the cream. Whip 1 and 1/4 cups of cream into barely stiff peaks.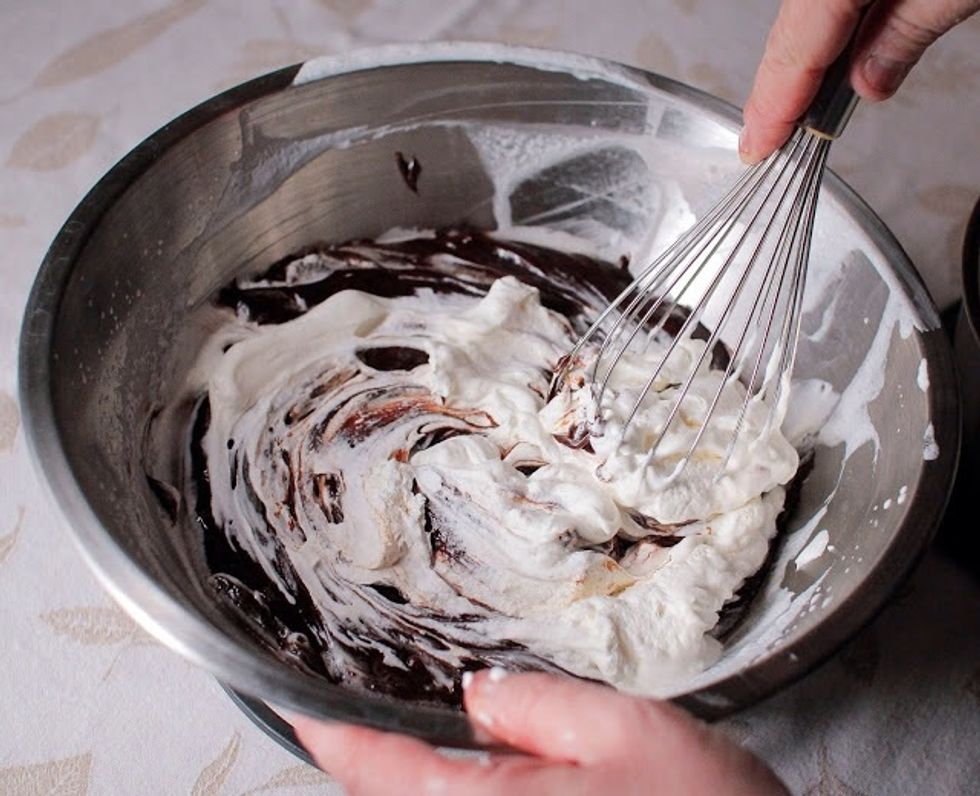 Take the whipped cream and whisk about 1/4 of it into the mousse well. This will lighten the color and make it easier to work with.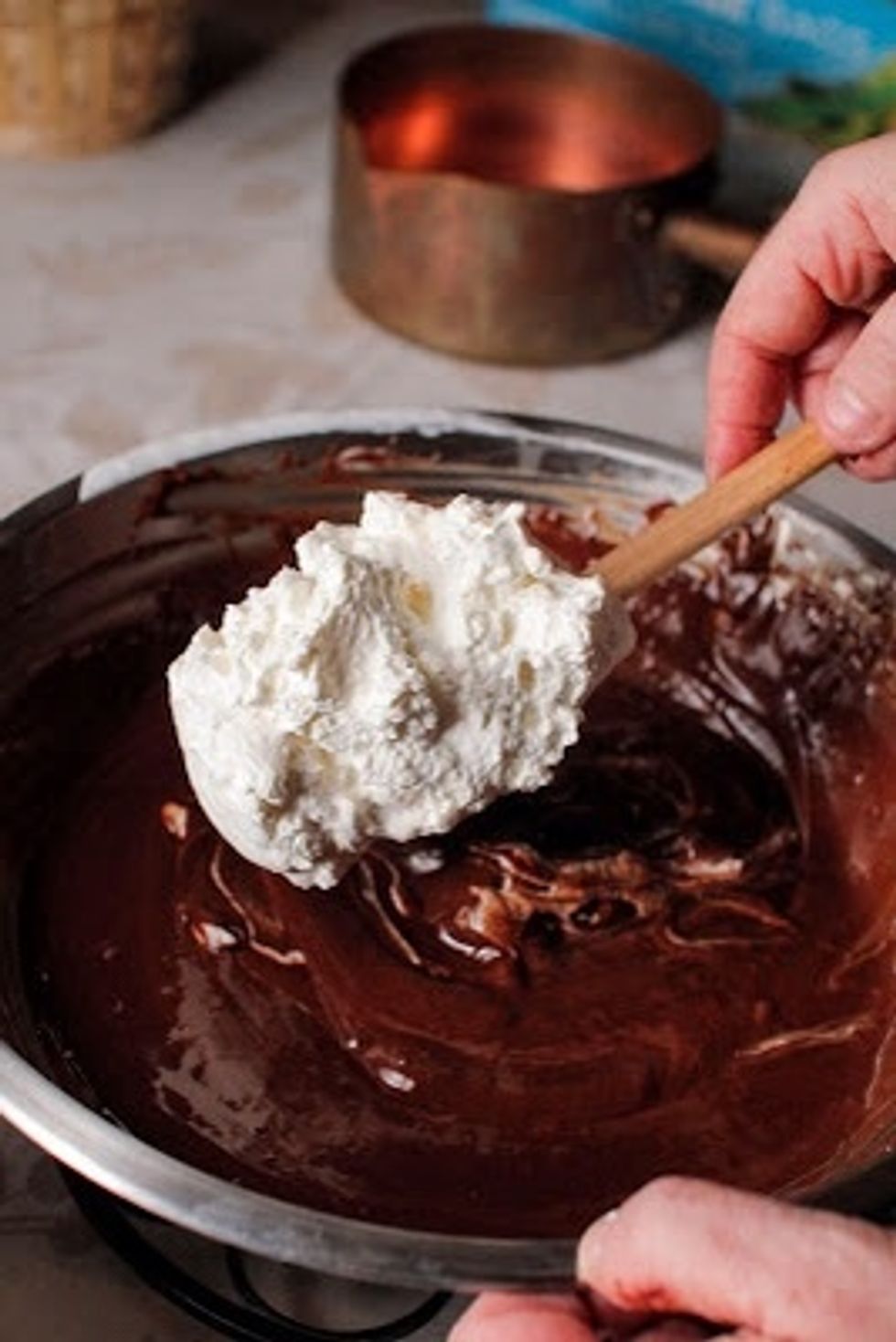 Gently fold the rest of the whipped cream into the mixture.
Until it's all folded in.
Spoon the mousse into individual serving glasses, cover them in plastic wrap and chill for at least 7 hours.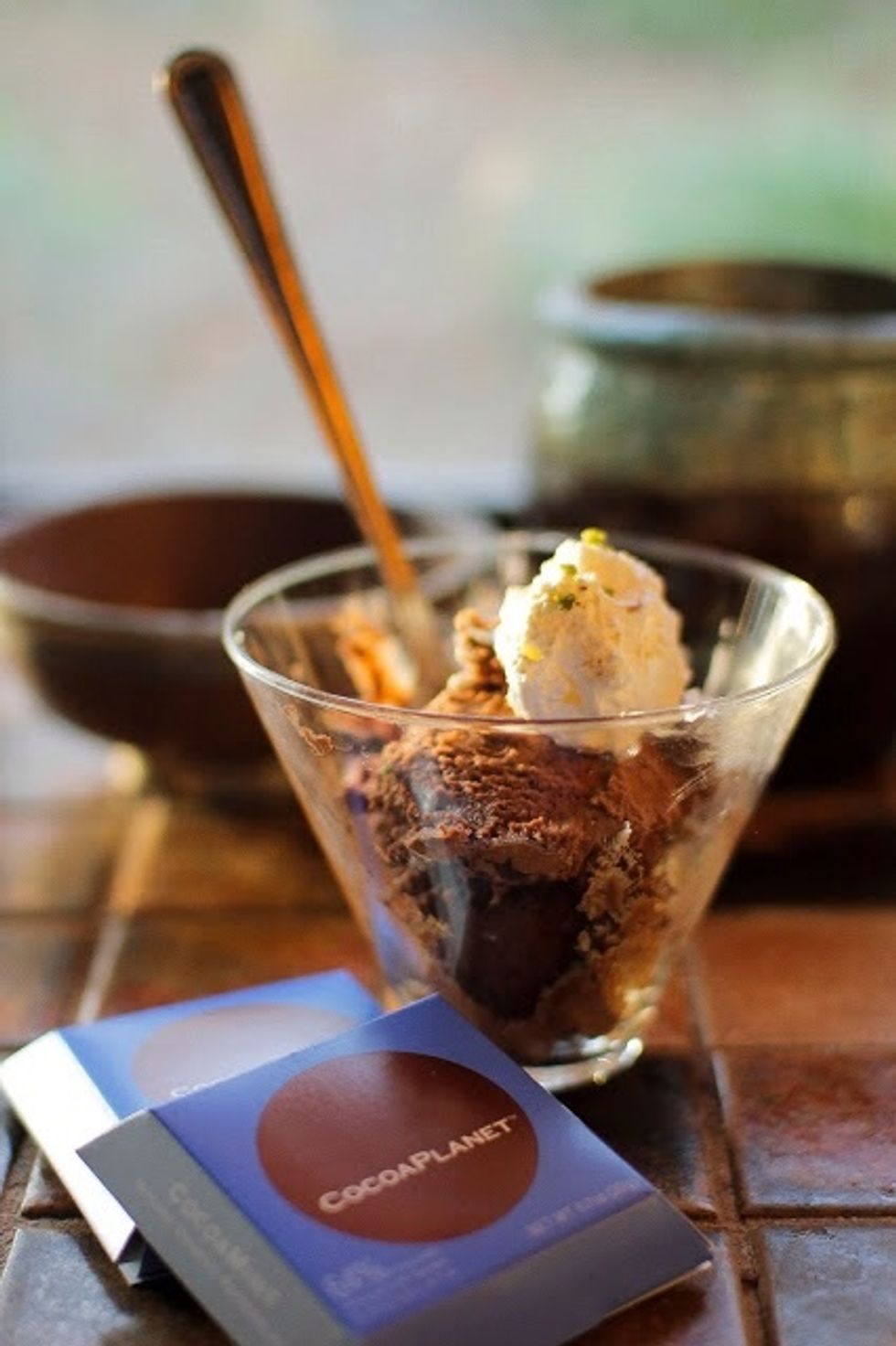 Top each serving with unsweetened whipped cream, sprinkle with mint crystals, and serve it up!
7.0oz Semisweet chocolate. I use CocoaPlanet chocolate
4.0 Egg yolks
1.0tsp Vanilla
3.0Tbsp Sugar
2.0c Whipping cream
Mint crystals
Salt
Kathy Gori
Screenwriter, long time Indian cook, lover of Indian foods, Saturday morning Cartoon voice. For more recipes visit my website www.thecolorsofindiancooking.com