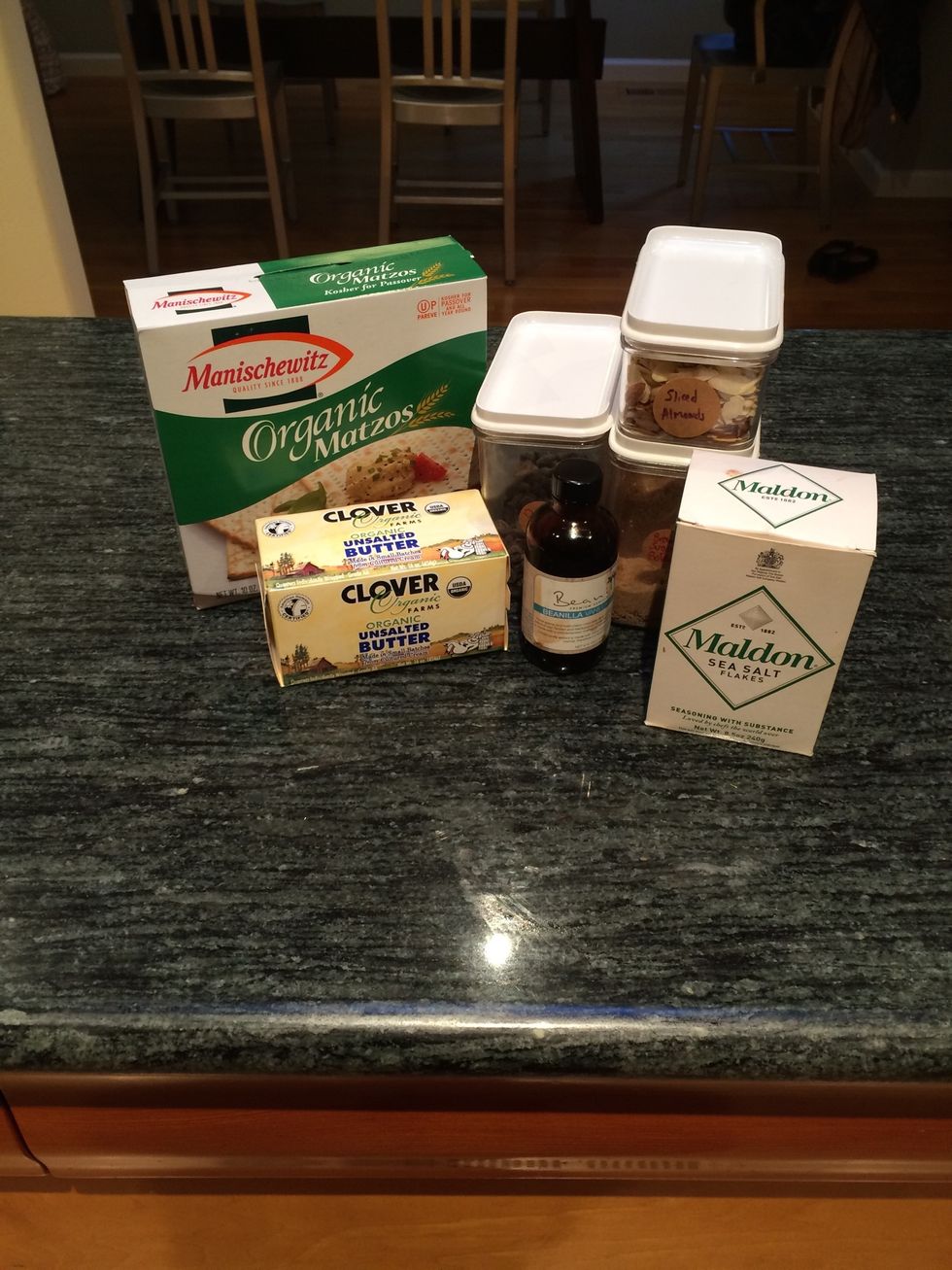 Gather the ingredients. You can use either bittersweet or semisweet chocolate, in chip or chopped form.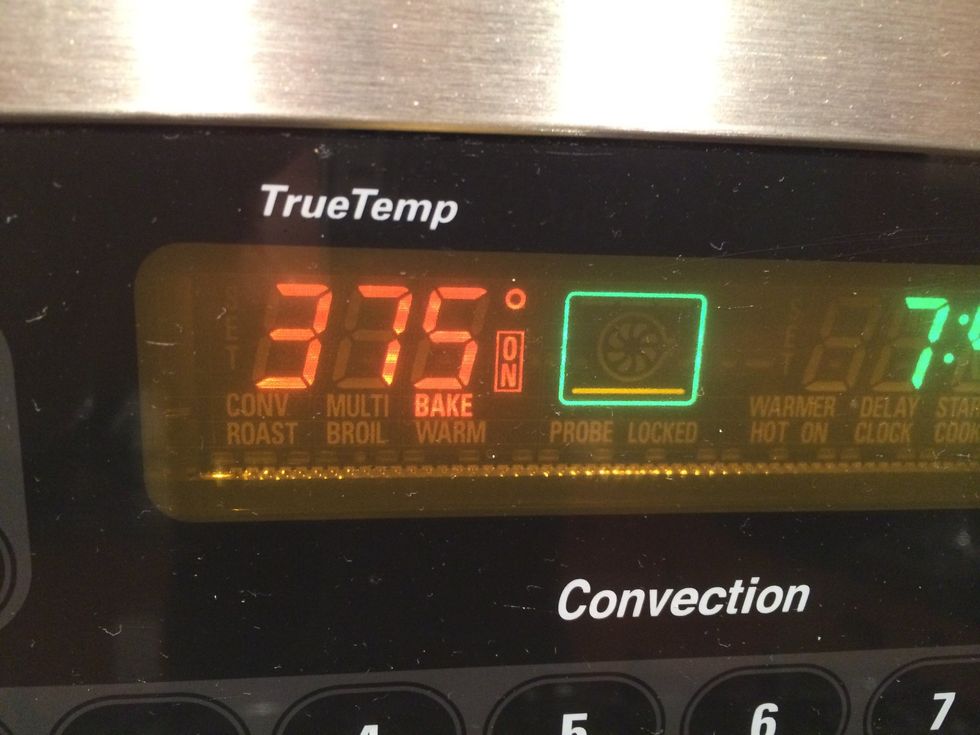 Preheat the oven to 375F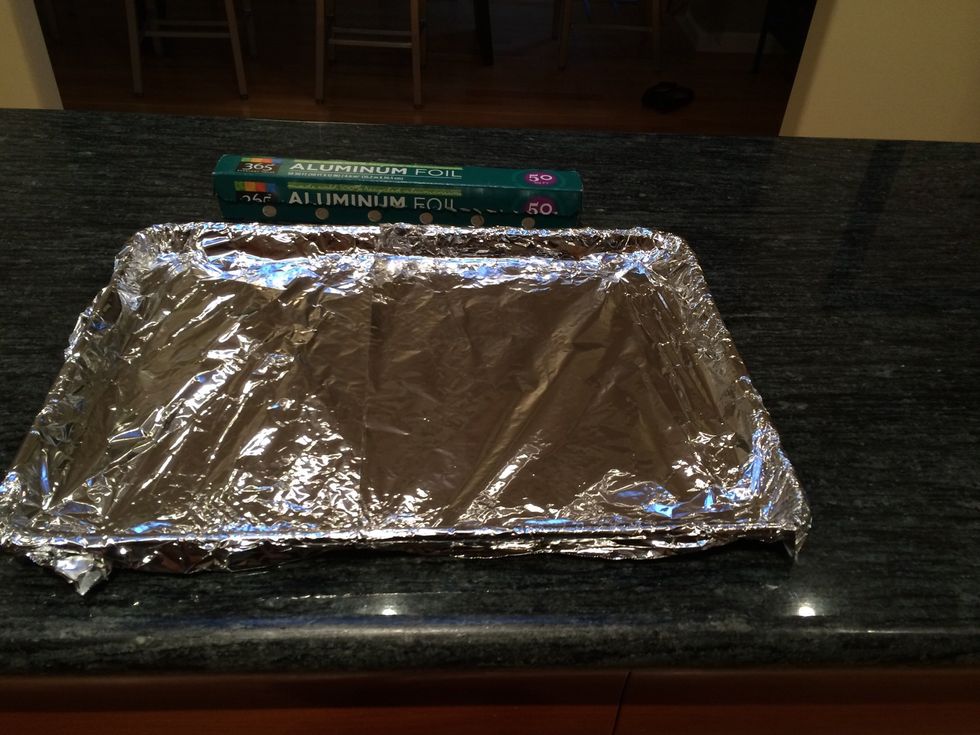 Line a cookie sheet with tin foil. Make sure to cover the edges.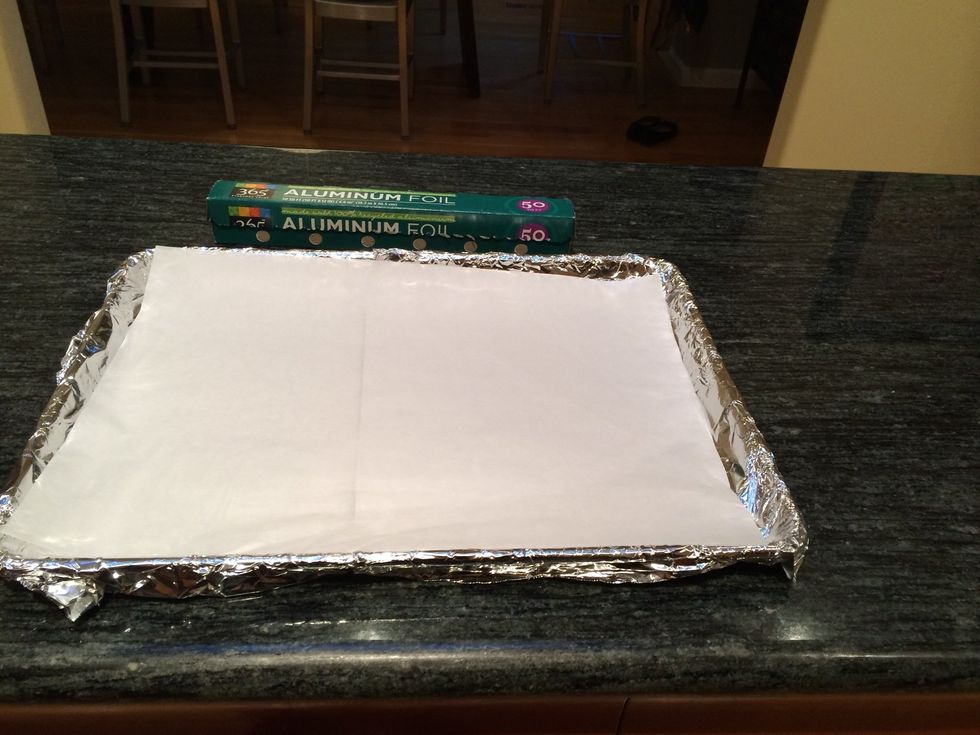 Place a piece of parchment paper over the tin foil.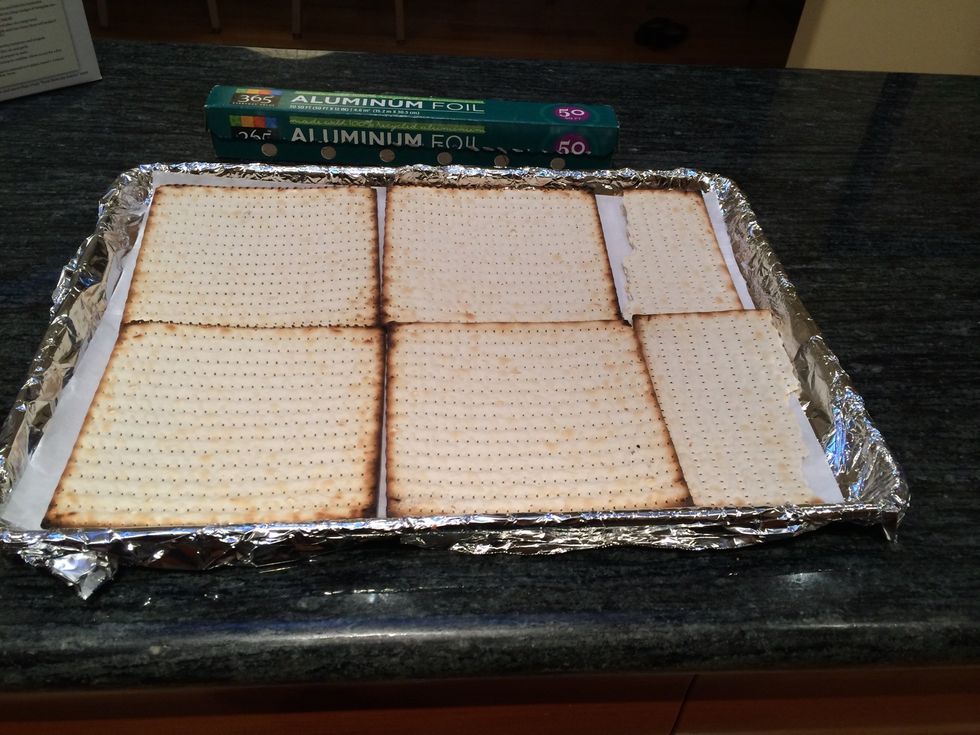 Line the cookie sheet with matzohs, breaking the pieces so that they cover evenly.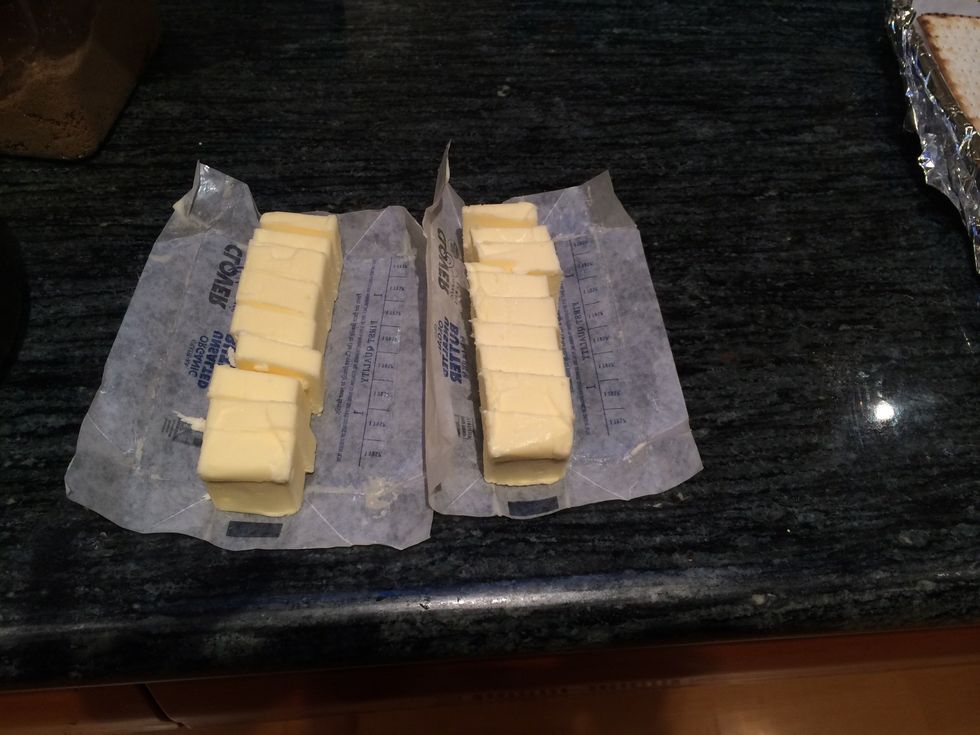 Slice the butter into chunks.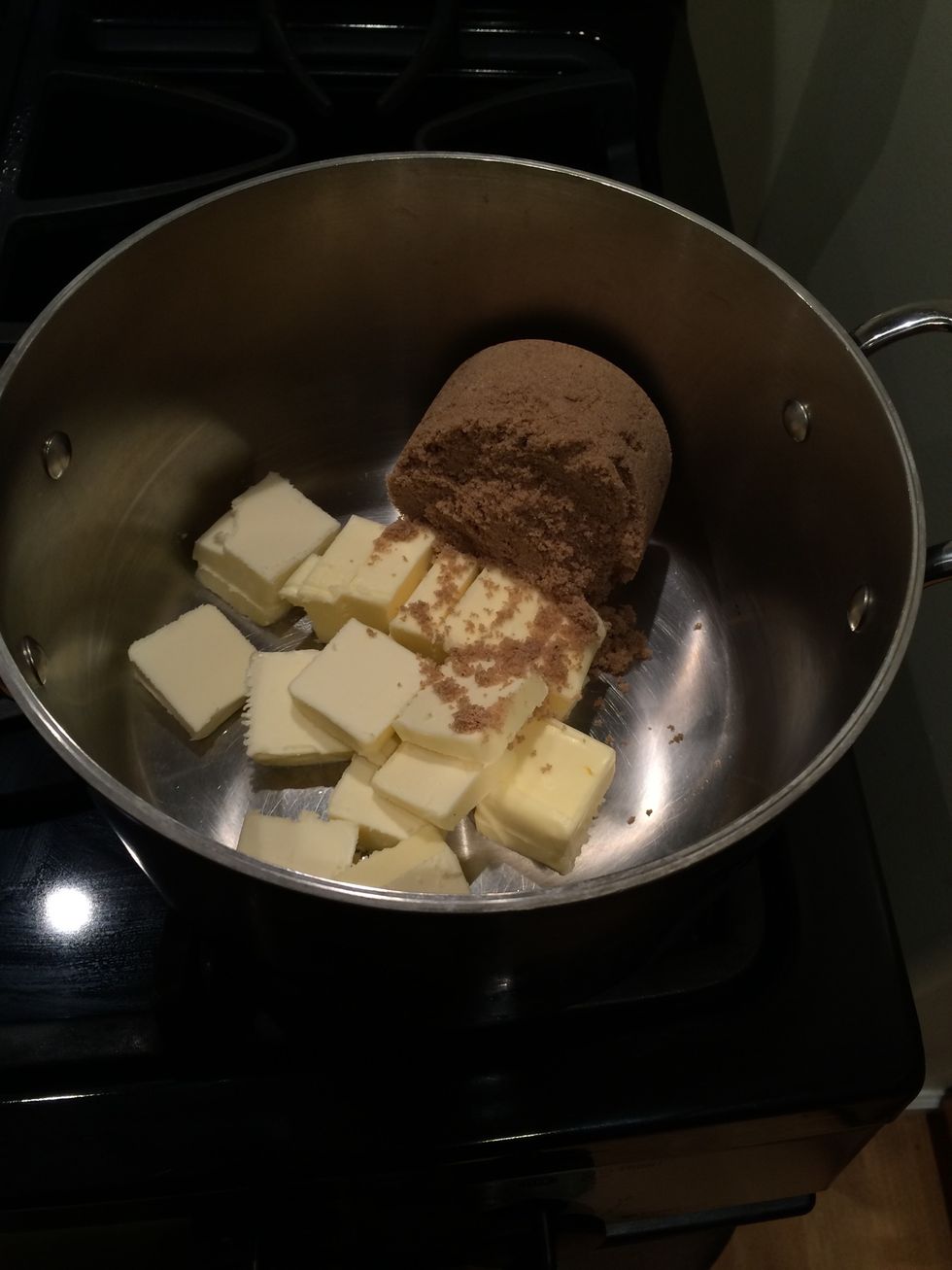 Melt the butter and brown sugar together in a heavy saucepan, over medium heat. Make sure to stir the mixture as it heats.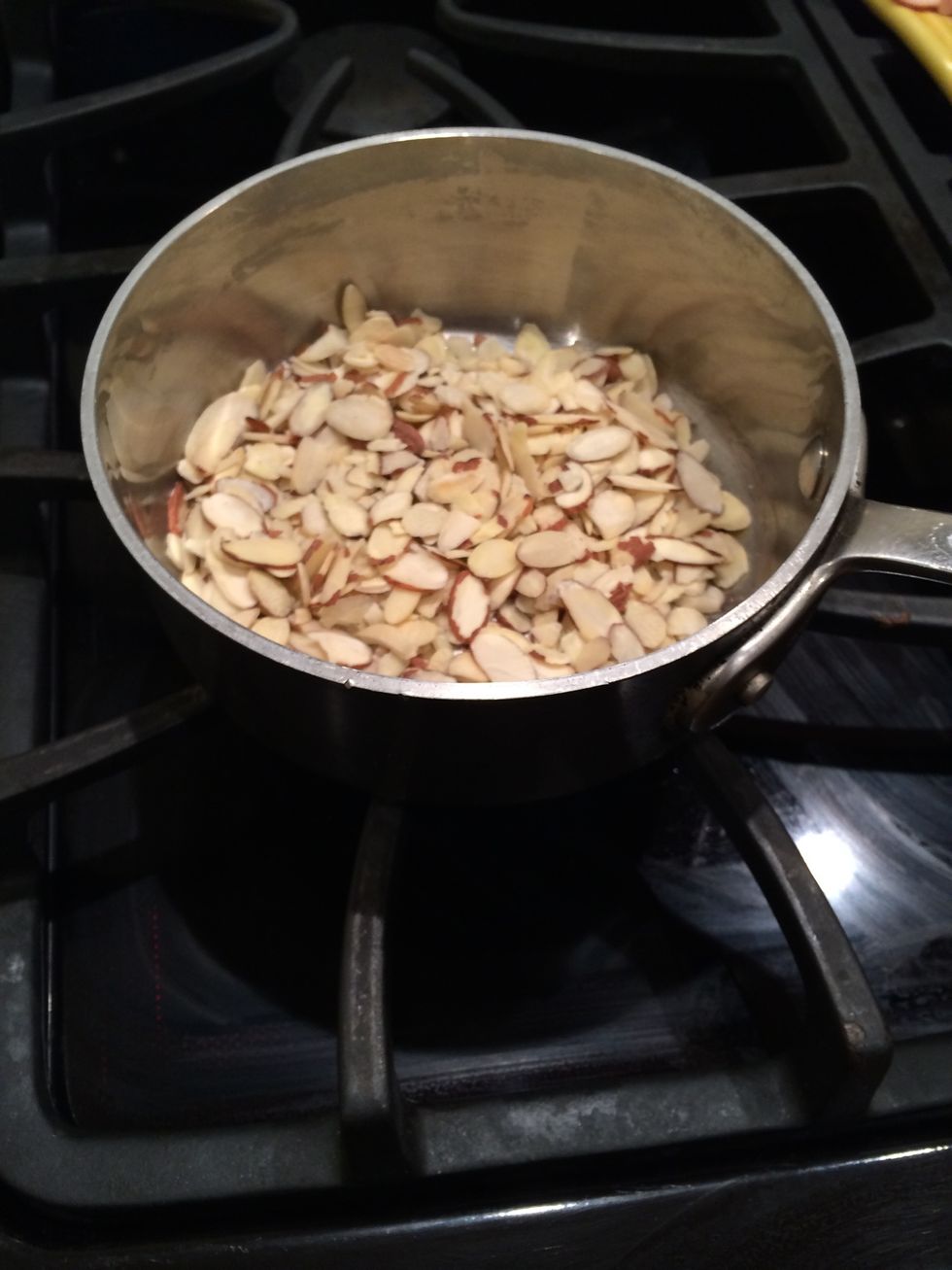 Meanwhile, toast the almond slices.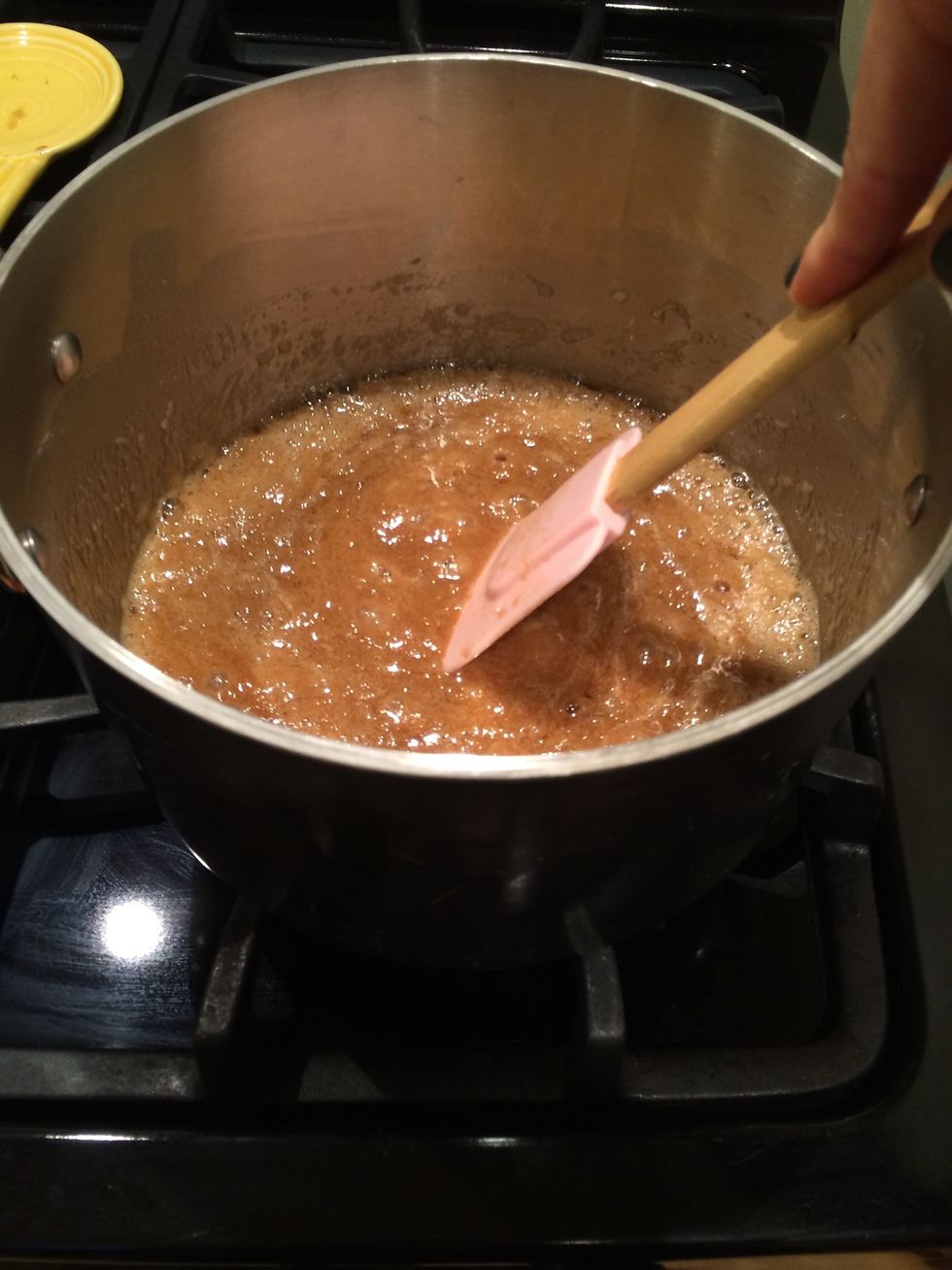 After the butter and brow sugar mixture has been heating for a couple minutes. it will come to a boil. Boil for 3 minutes, stirring constantly.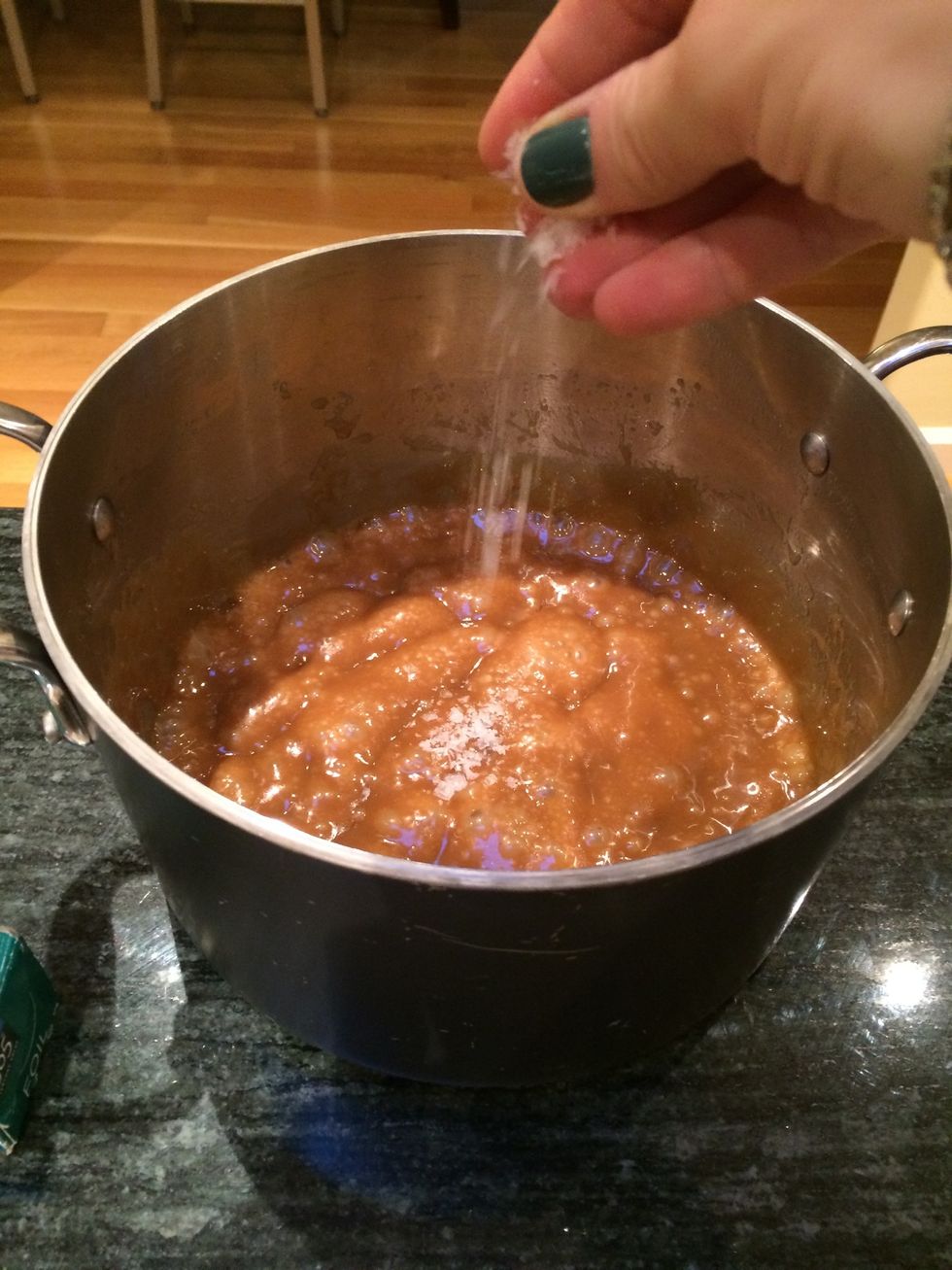 Remove from heat, and add the salt.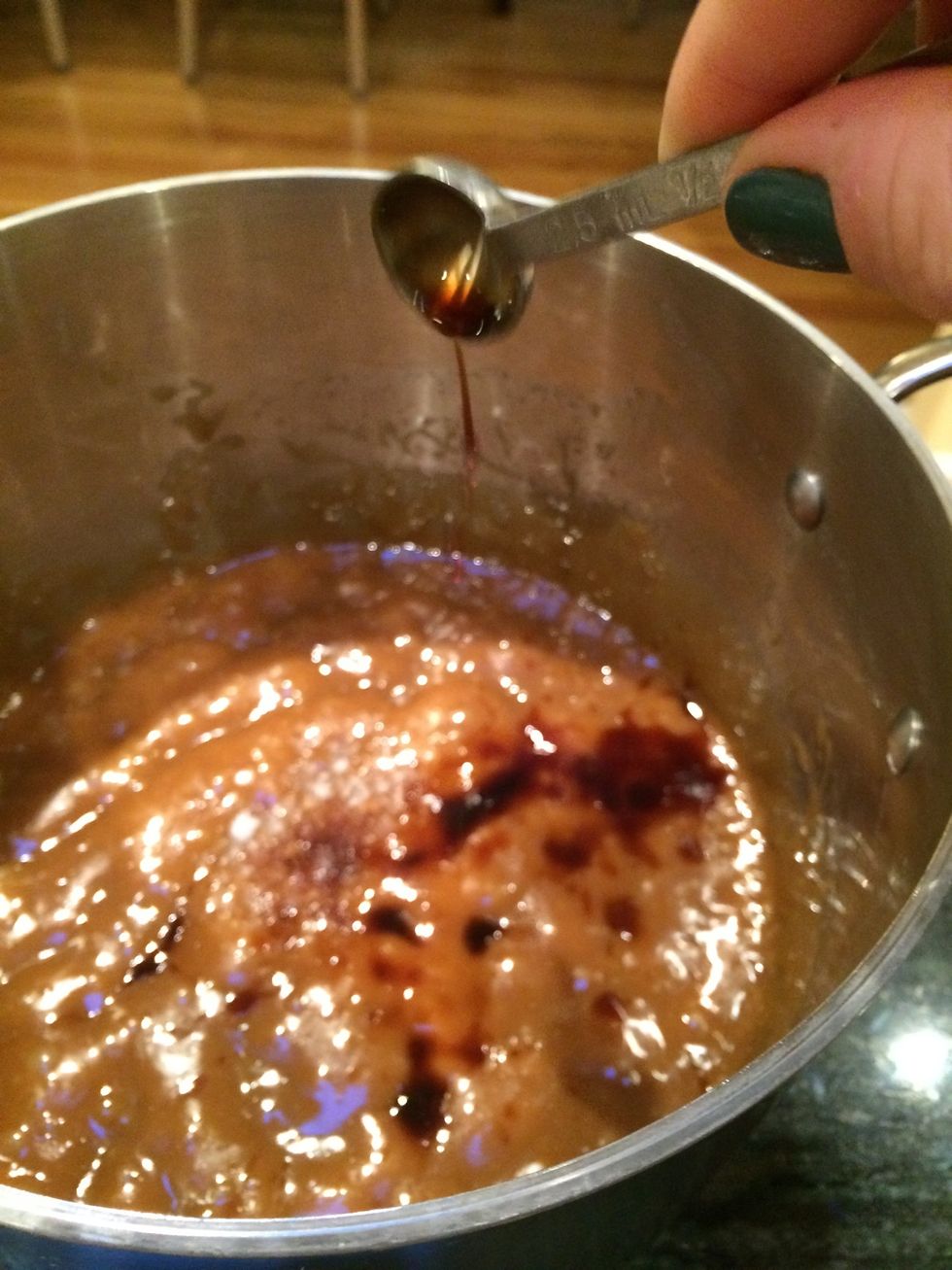 Add the vanilla.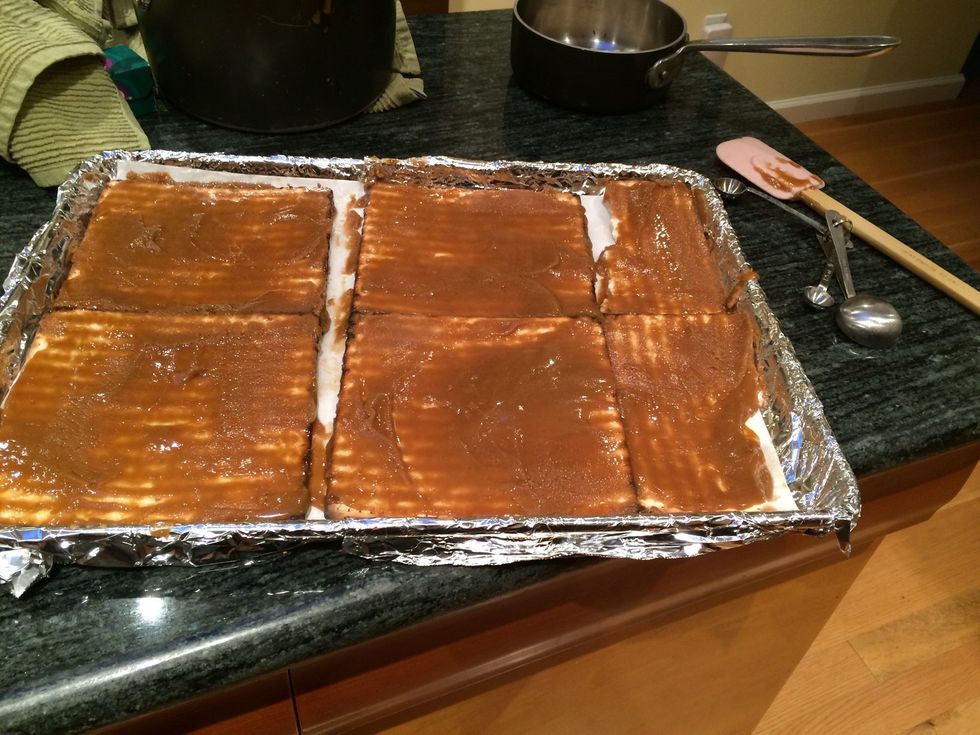 Pour the mixture over the matzohs and spread evenly.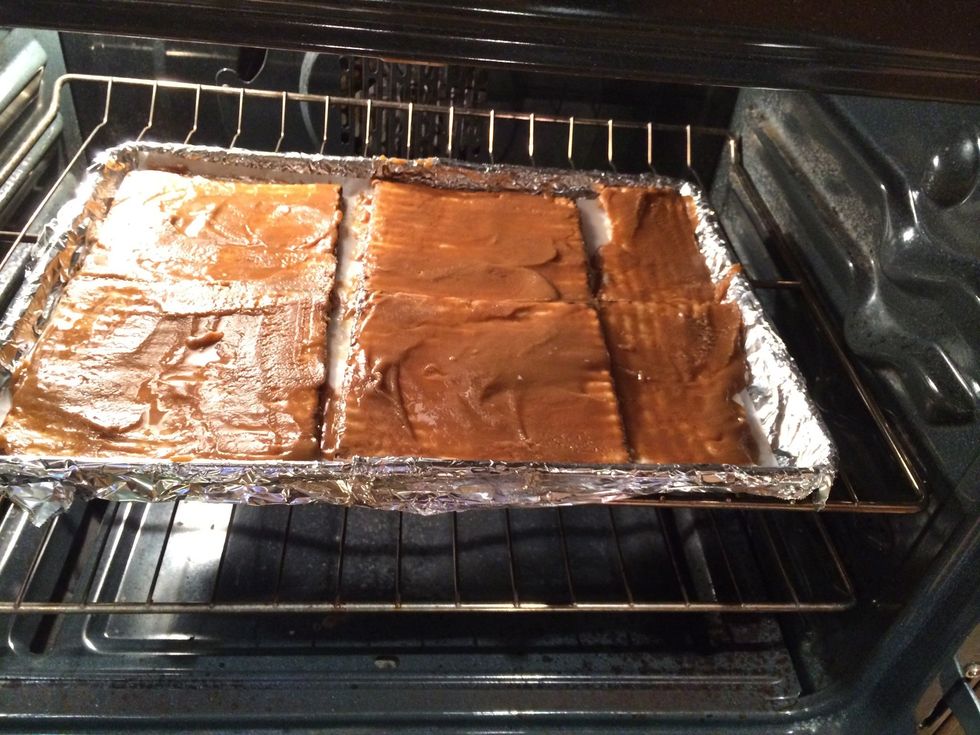 Reduce the heat on the oven to 350, and bake for 15 minutes.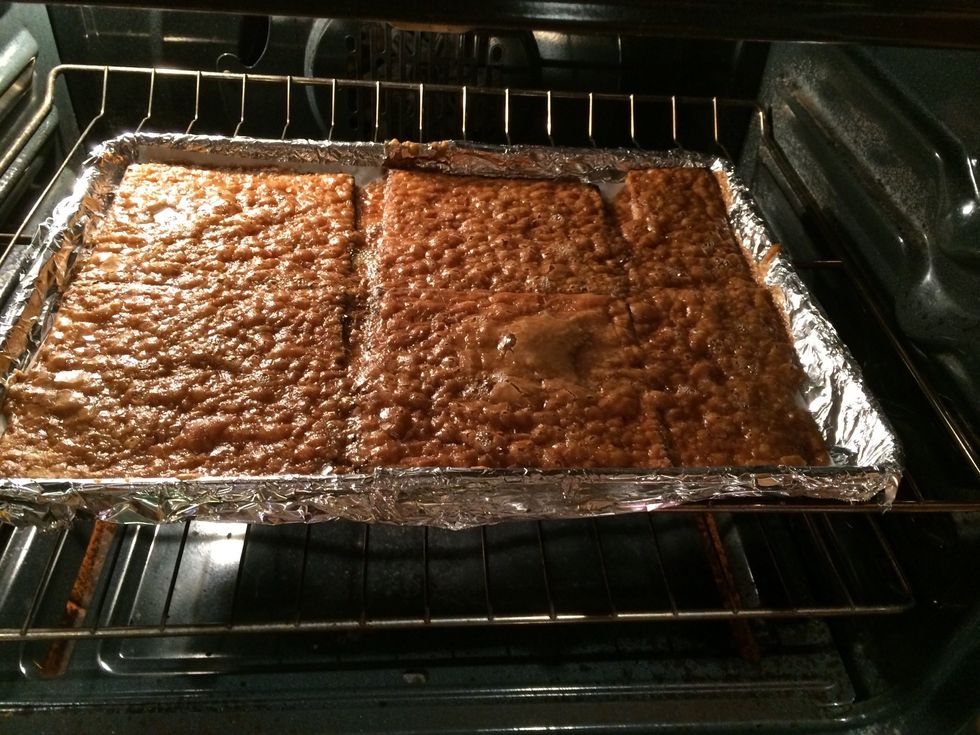 As it bakes, the butter and sugar mixture will bubble. Make sure that it is not burning. If it seems to be burning, reduce the heat to 325F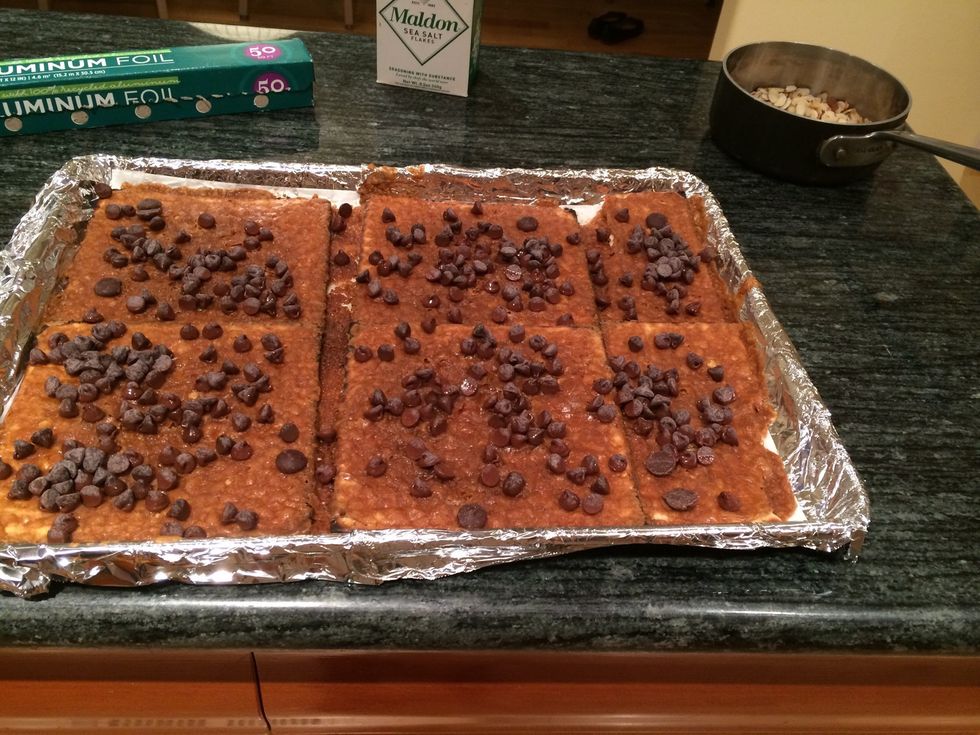 Remove from the oven and sprinkle the chocolate on top immediately. Let stand for about 5 minutes, so that the chocolate melts.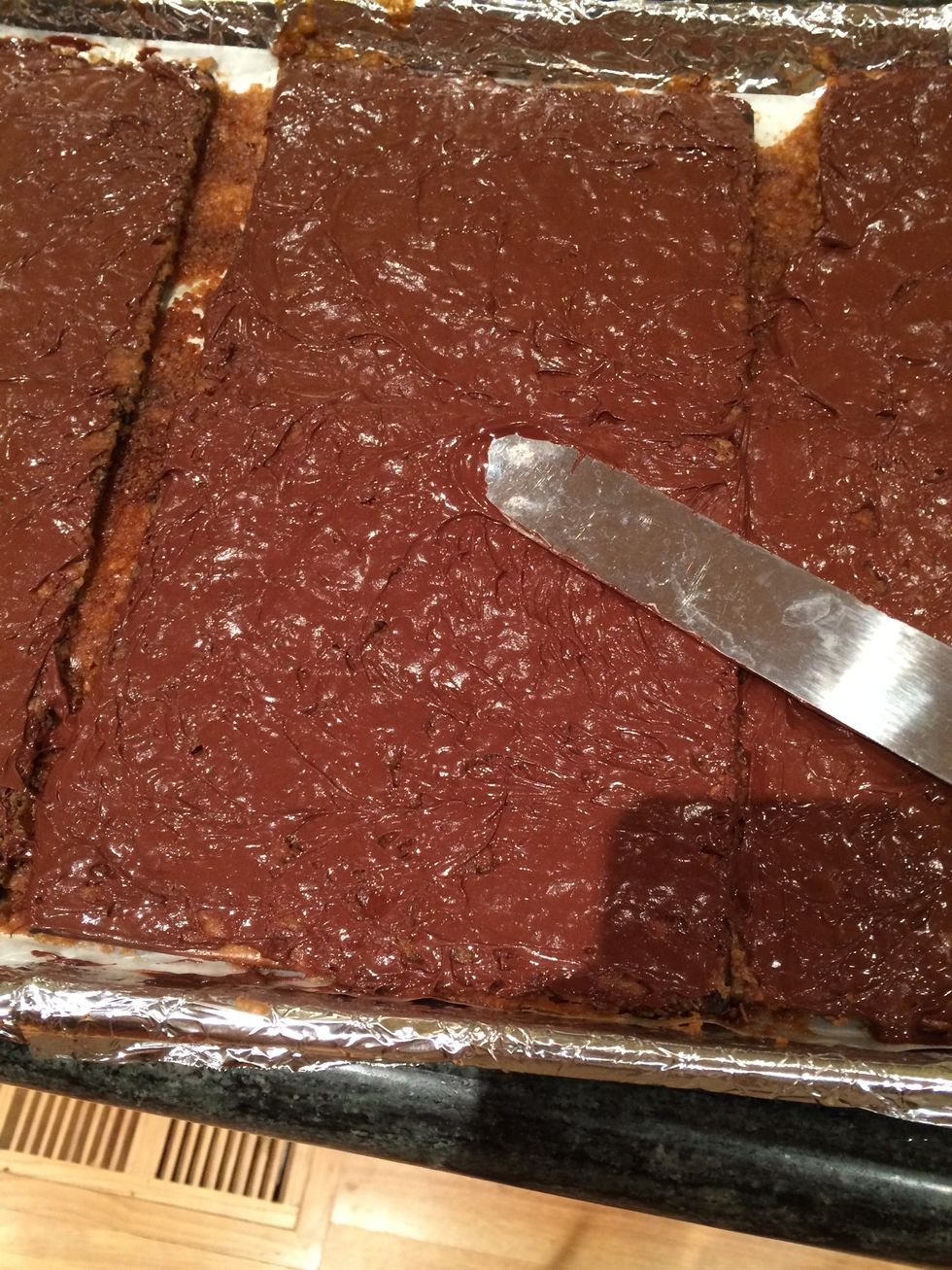 Use an offset spatula to spread the chocolate in an even layer.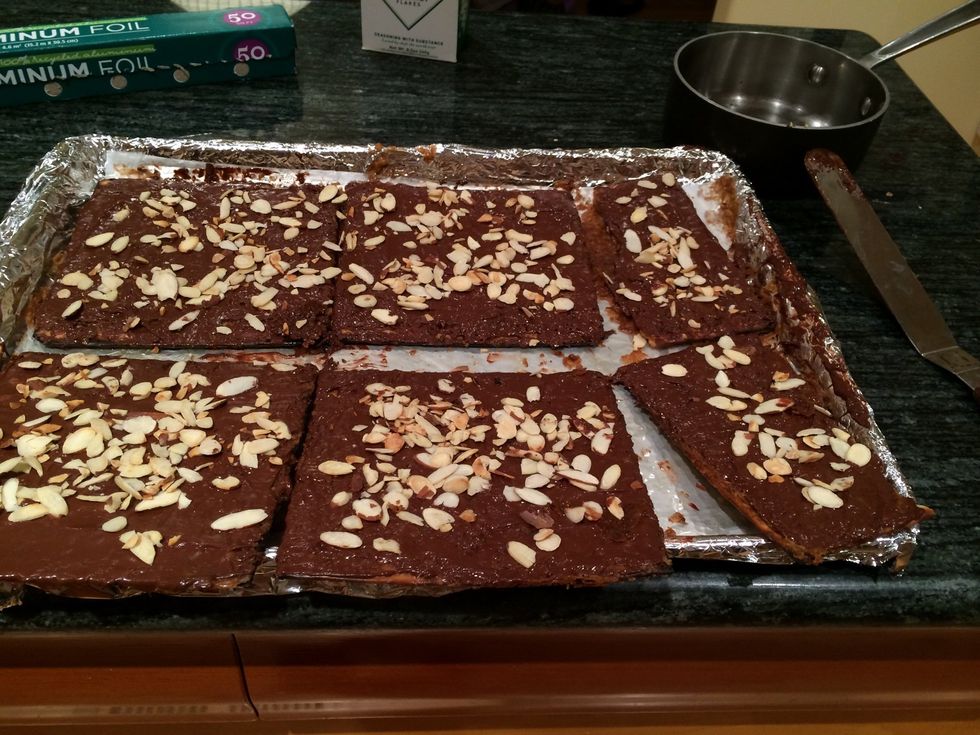 Sprinkle with the toasted almonds and some more of the flakey sea salt.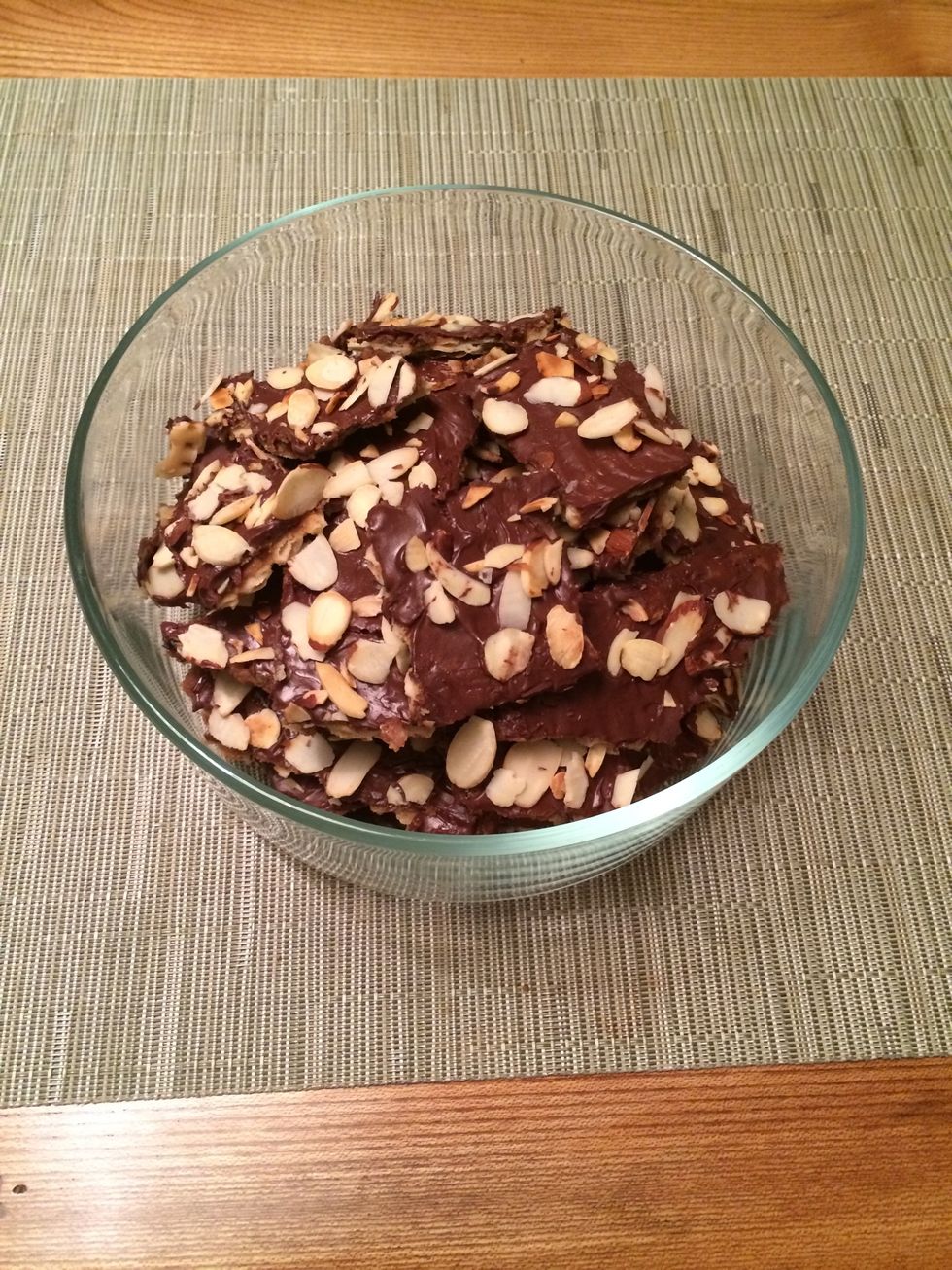 Break into pieces. The matzoh crunch can be stored in an airtight container for a week.
5.0 unsalted matzohs
1.0c unsalted butter, cut into chunks
1.0c firmly-packed light brown sugar
1.0pch sea salt
1/2tsp vanilla extract
1.0c bittersweet or semisweet chocolate
1.5c toasted sliced almonds
San Francisco, California