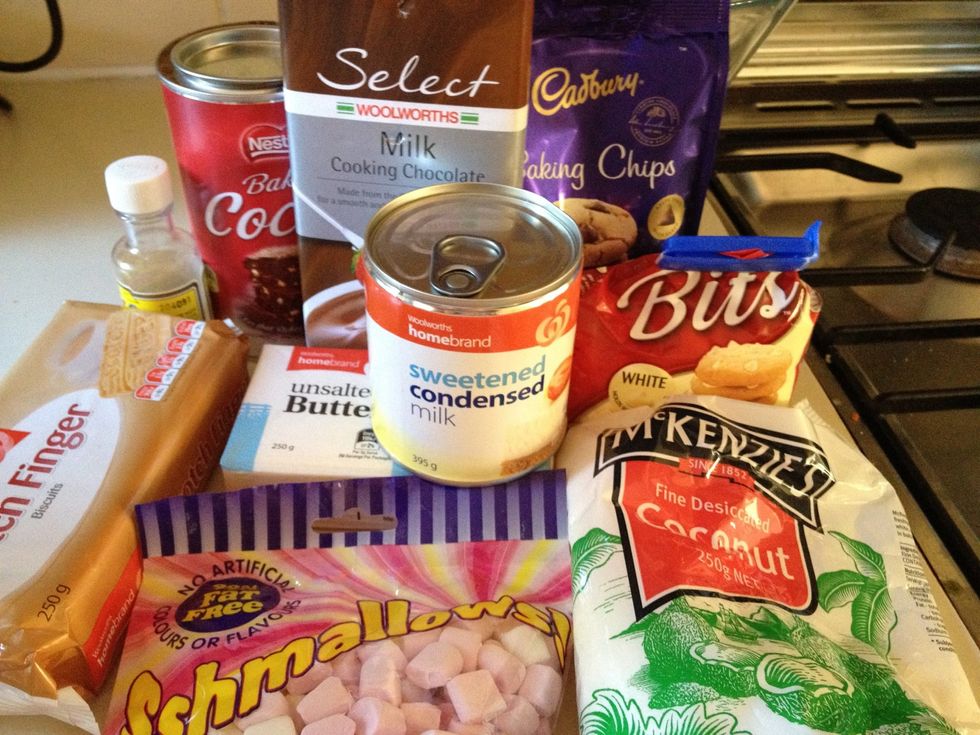 I don't use any particular brands, and sometimes I like to mix milk and white chocolate chips. You can use whichever you like - milk, white, dark or a mix!
My mix of white & milk chocolate chips which add up to the required 3/4 cup measurement.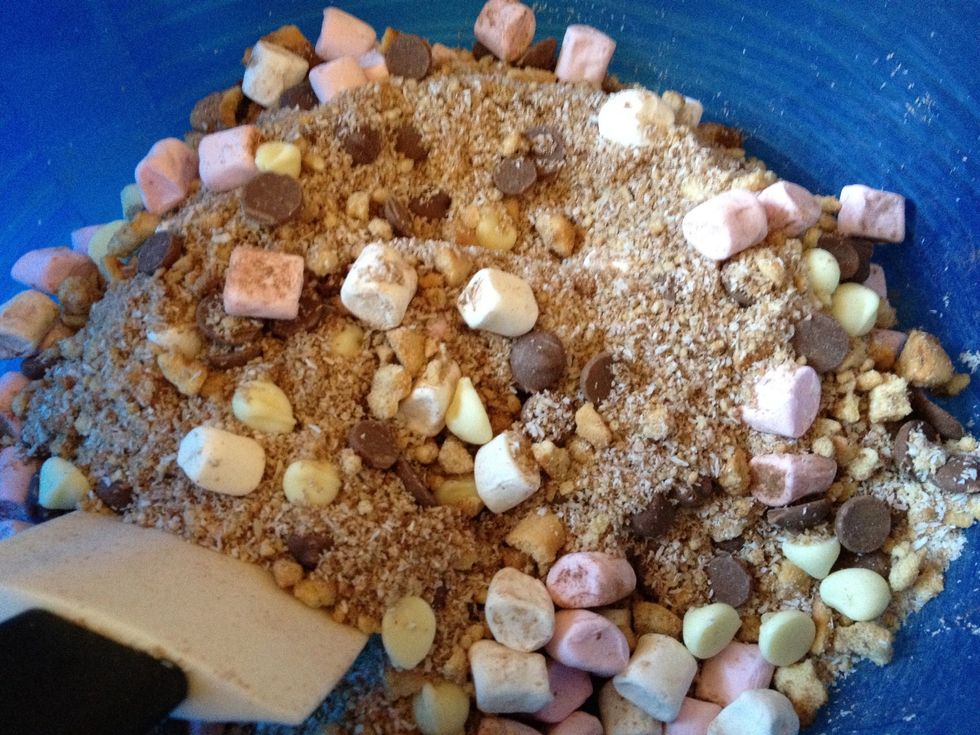 Mix all the dry ingredients together. I like to use scotch finger biscuits for this recipe but any sweet biscuits work. Stir everything so the dry ingredients are evenly mixed. Set aside.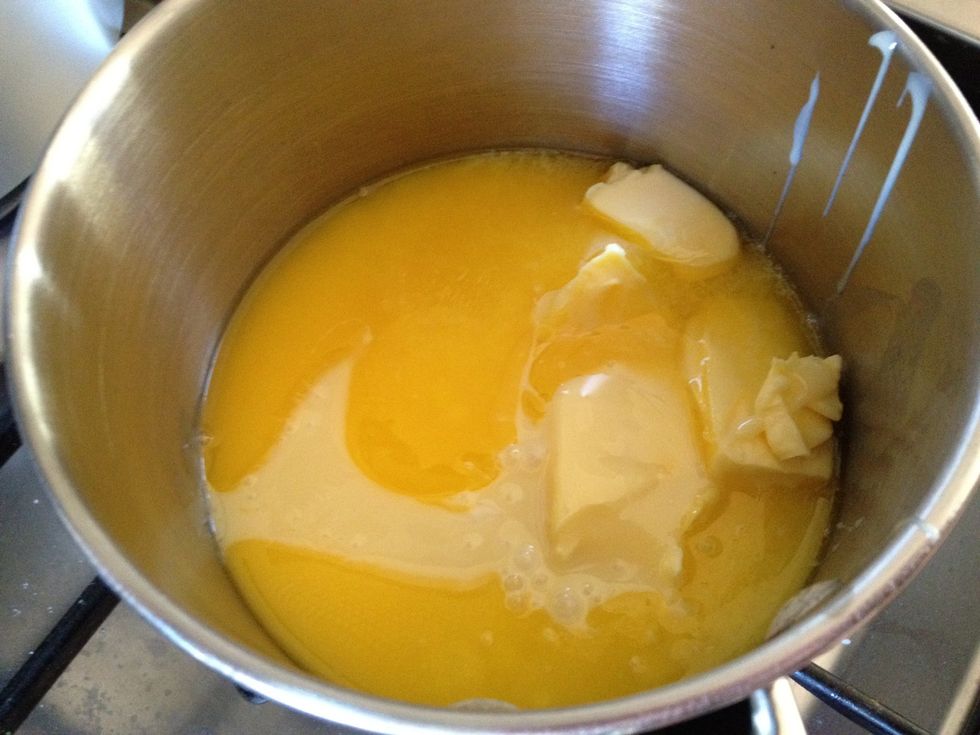 Add butter, condensed milk and vanilla essence to a small pot and stir over low heat. Ensure the mix doesn't boil.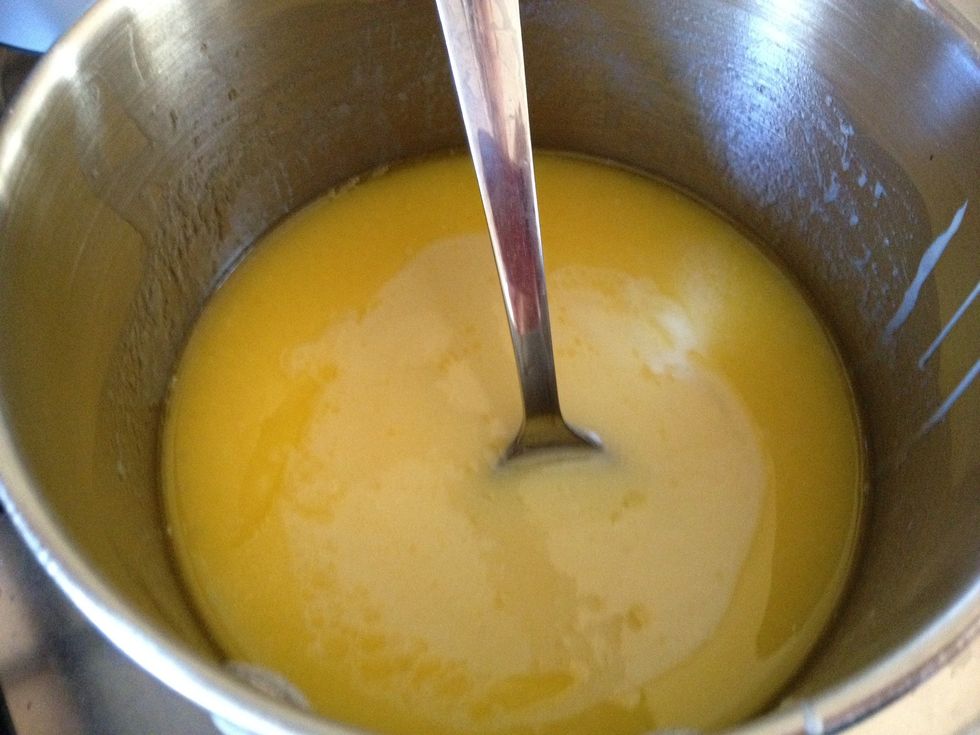 Once the butter has melted, remove from heat and quickly stir through the dry ingredients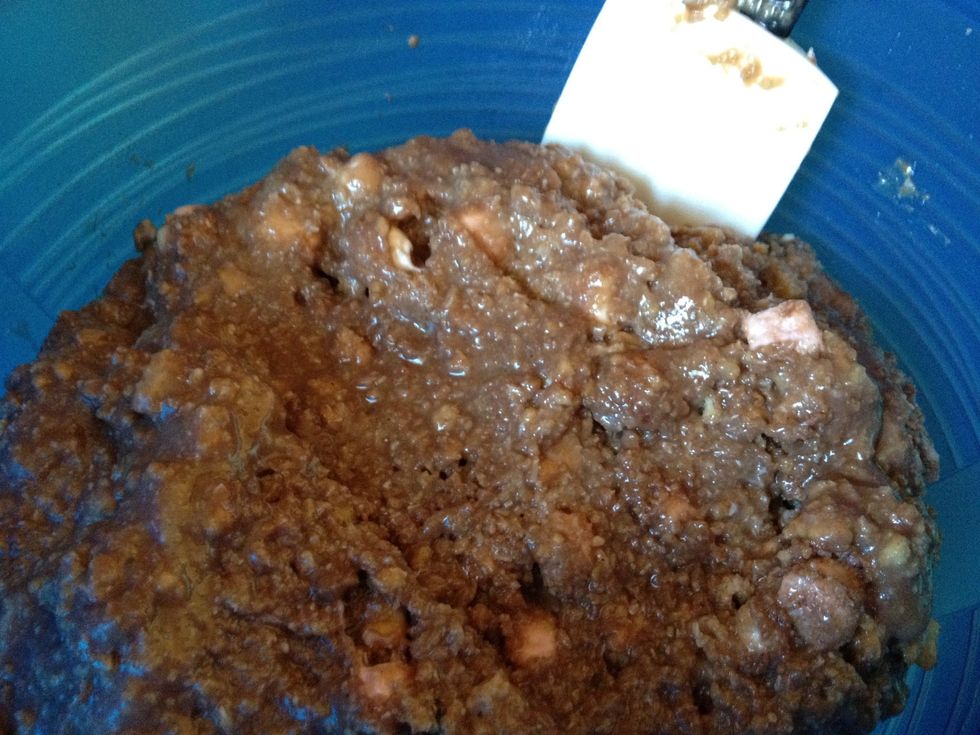 Once the dry and wet ingredients are thoroughly mixed, the mixture should look moist and a little sticky, like this.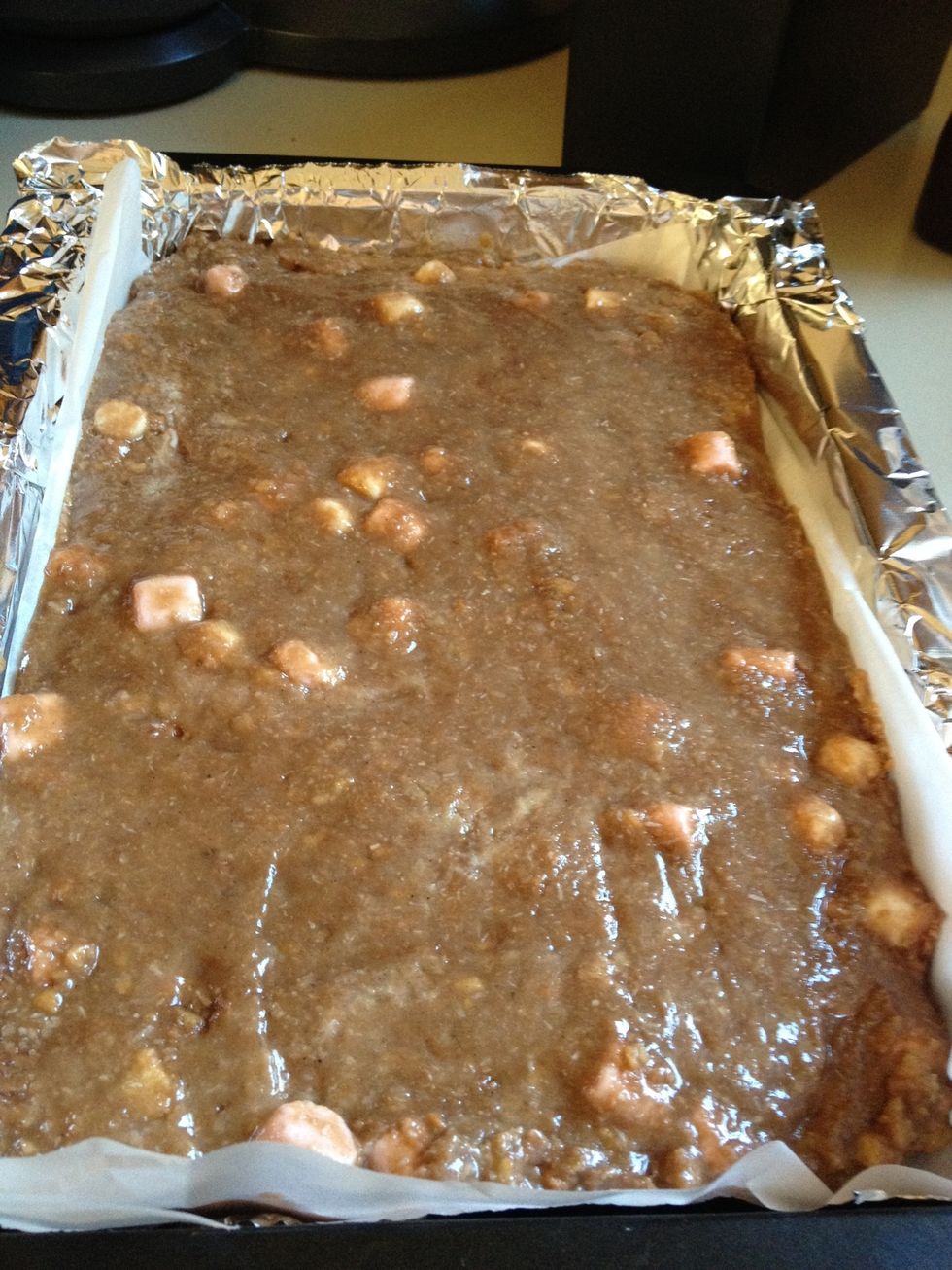 Press evenly into a small tray and refrigerate for 1.5hrs (minimum) or overnight.
When the slice has set in the fridge, it is time to melt the chocolate to top it off. I take the slow approach via microwave at 50% power. I stop and stir every 30 seconds, it probably takes 4-5mins.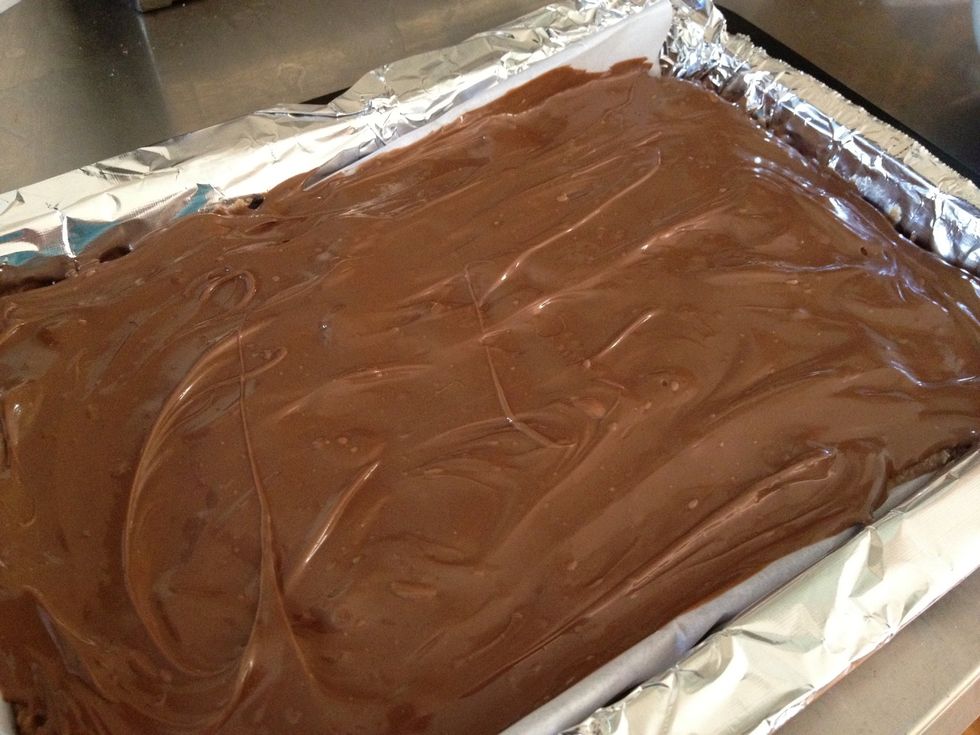 Spread the melted chocolate all over the top of the slice and return to the fridge for an hour or two (or longer)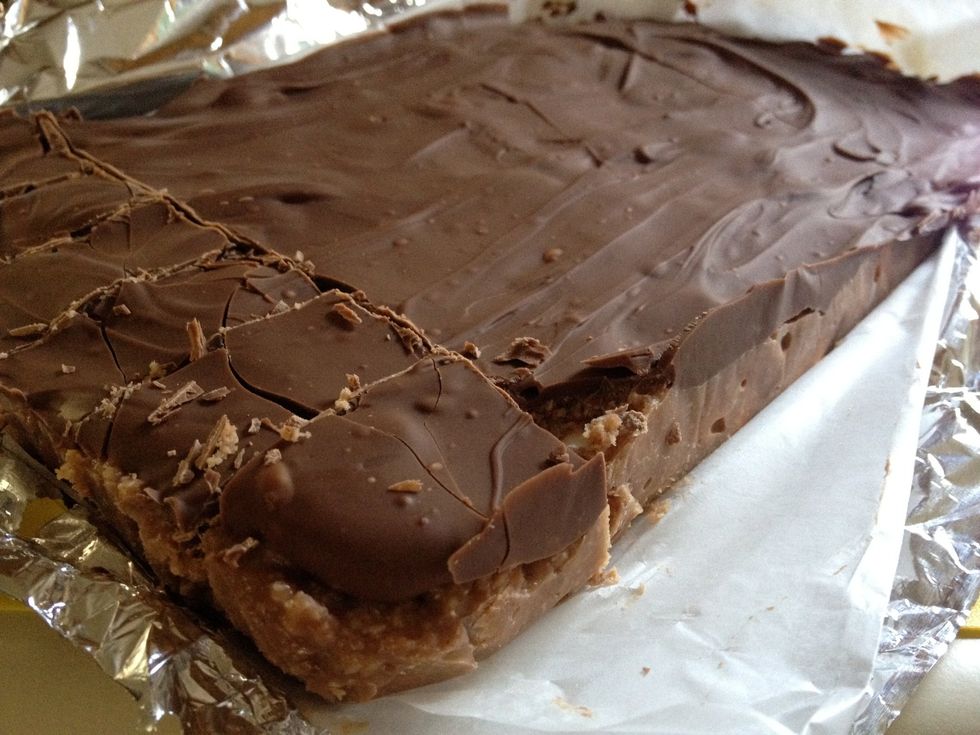 Once set, remove the marshmallow slab and slice into squares. Depending on how generous your squares are, you should get 40+ squares out of this mix
Store in an air-tight container in the fridge although it probably won't last long! Enjoy!!
250g packet of sweet biscuits crushed
3/4 cup mini marshmallows
3/4 cup desicated coconut
3/4 cup chocolate chips
1tsp cocoa powder
1tsp vanilla essence
100g butter, chopped
1 tin condensed milk (395g)
200g chocolate (to melt as topping)