Rich chocolate-y dough, chocolate chips and Valentine M&M's make these a favorite! I've made them for years and live how they stay soft on the inside, not crunchy
24
I dedicate this guide to my favorite Chocolate Lover, my high school sweetheart & husband of 40 years who just survived a bone marrow transplant for Non-Hodgkins Lymphoma. I'm glad he's still here!
Cream butter/margarine, eggs & vanilla till light and fluffy. Combine flour, cocoa, soda & salt and add to creamed mixture. Stir in desired amount of chocolate chips. Chill 1/2 hour till firm.
I stir in chocolate chips and save M&M's for tops after forming cookie balls.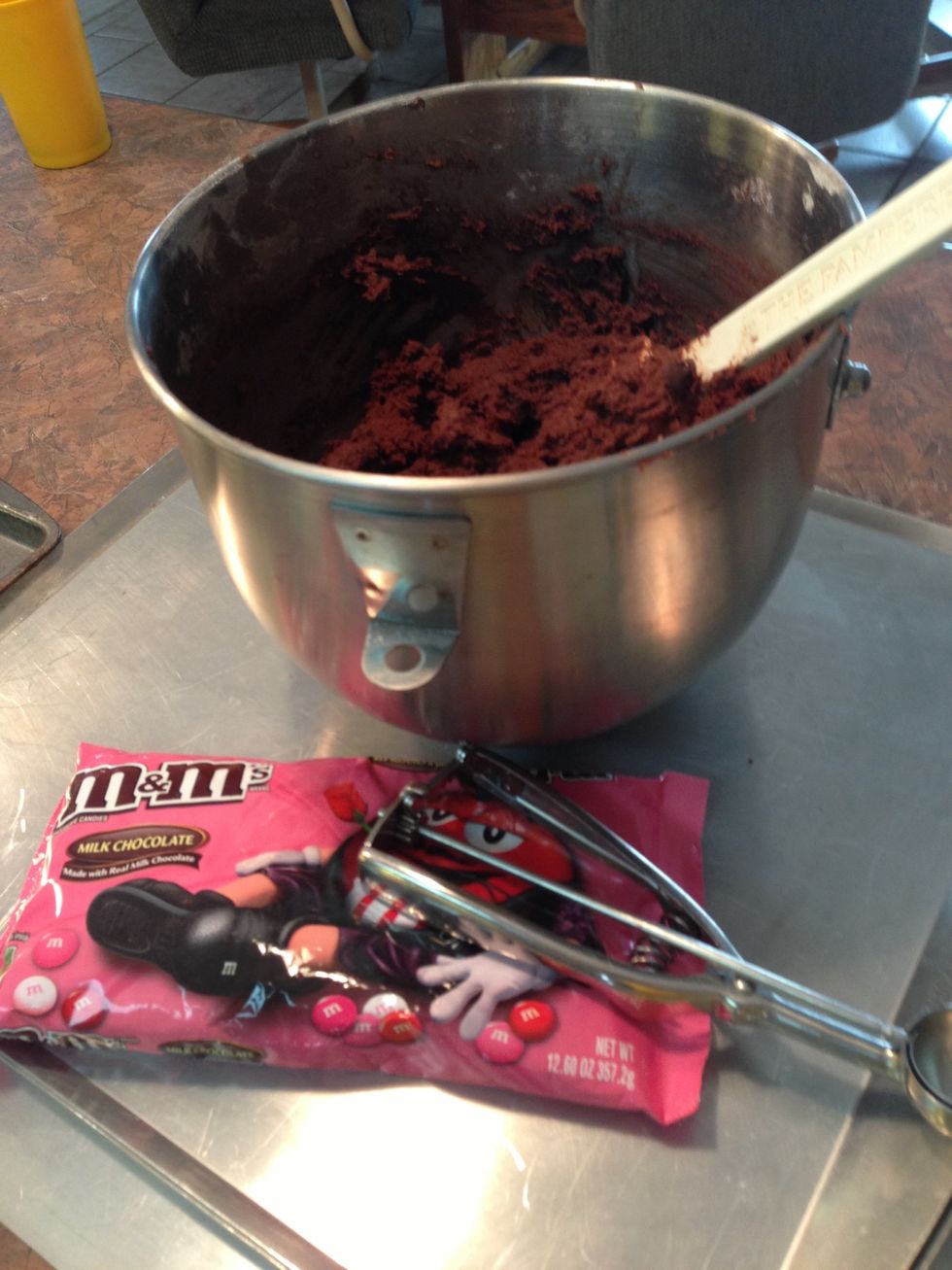 Note: this recipe can be used with other M&M's for any holiday or even just chocolate chips... And even peanut butter chips.
To make the heart shapes, I use my baking stone but a cookie sheet works too.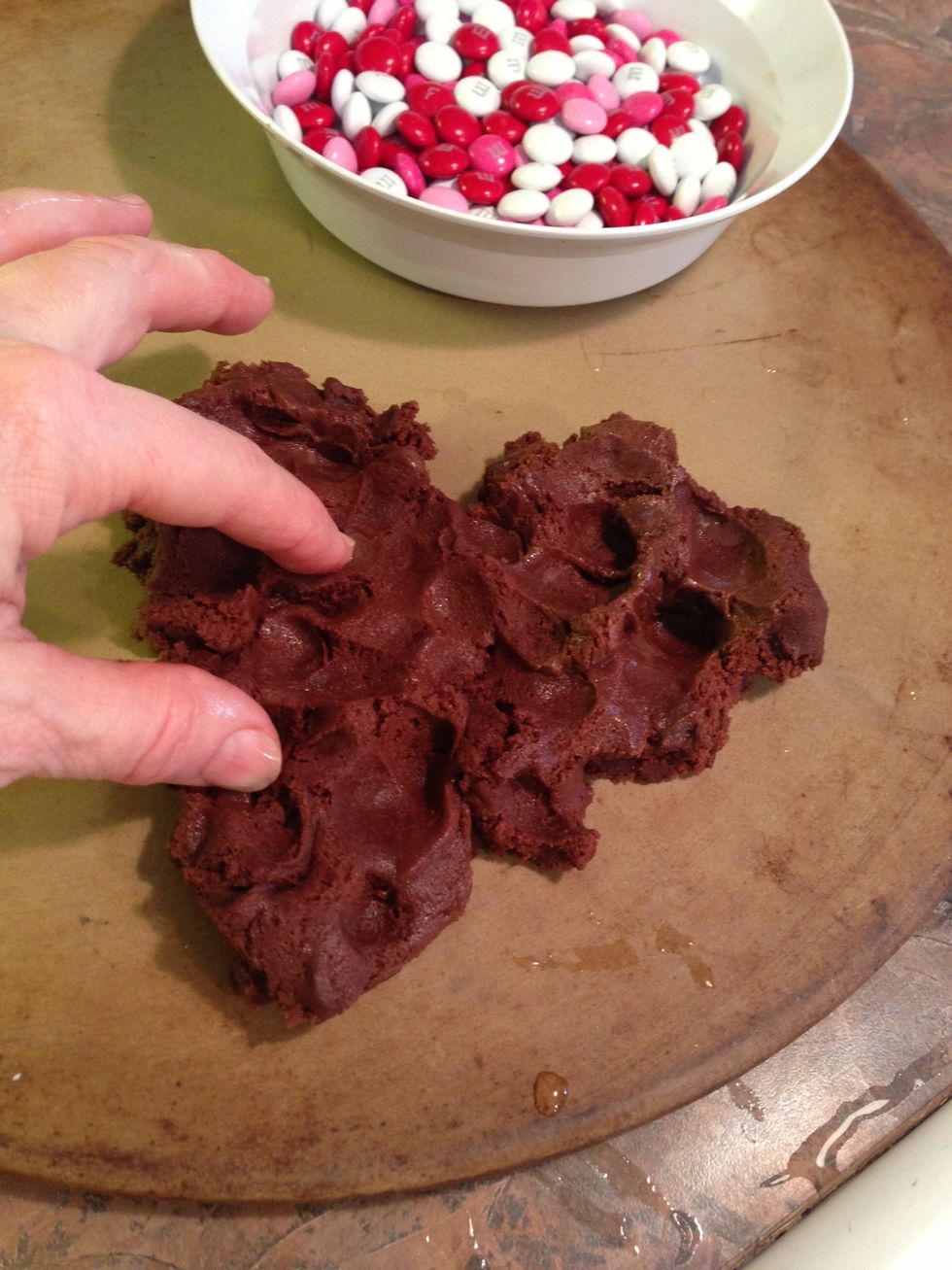 I use my fingers to shape cookies, dipping fingertips in water if dough sticks too much.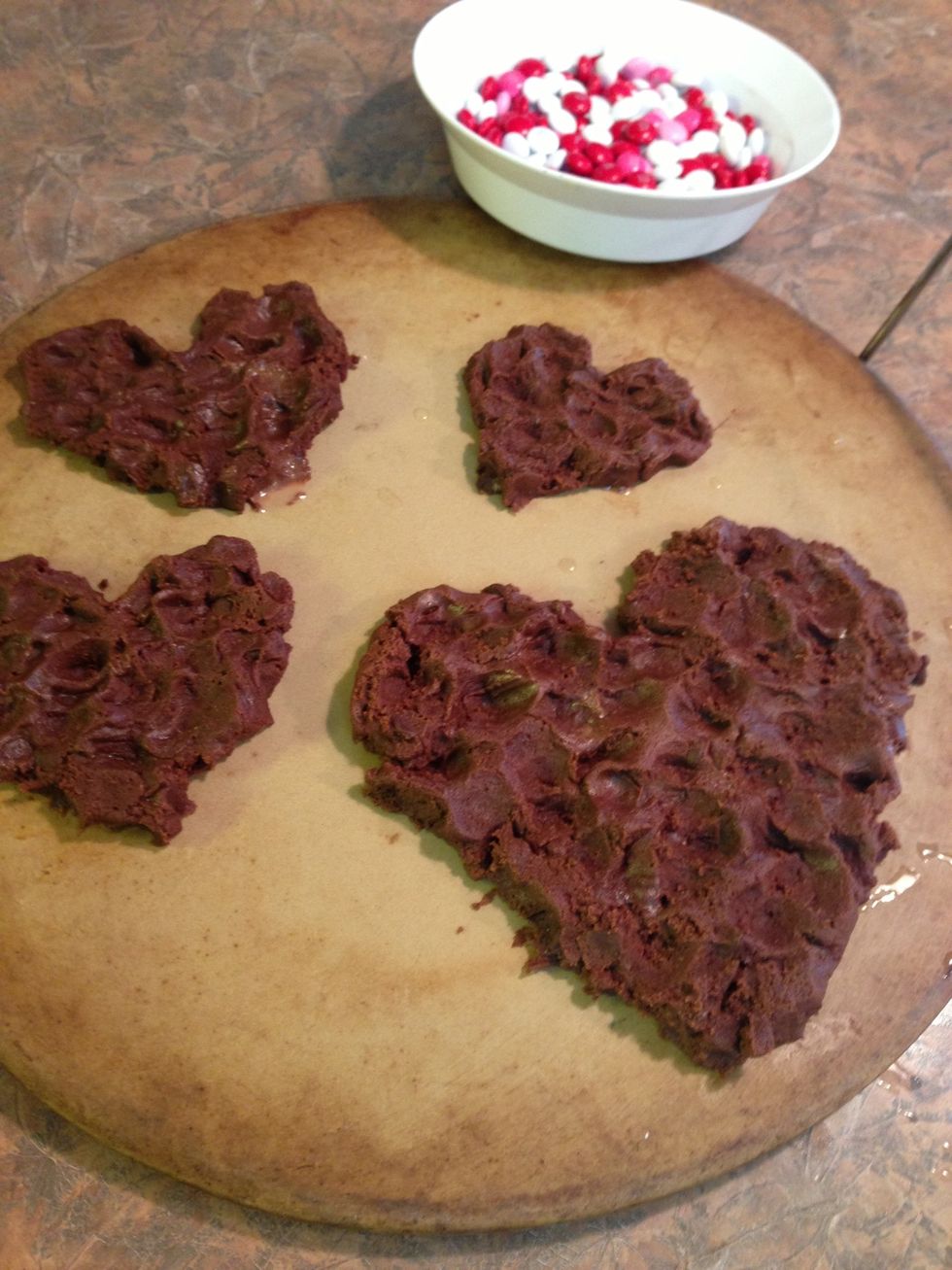 I poke holes when it's a larger cookie so they bake through.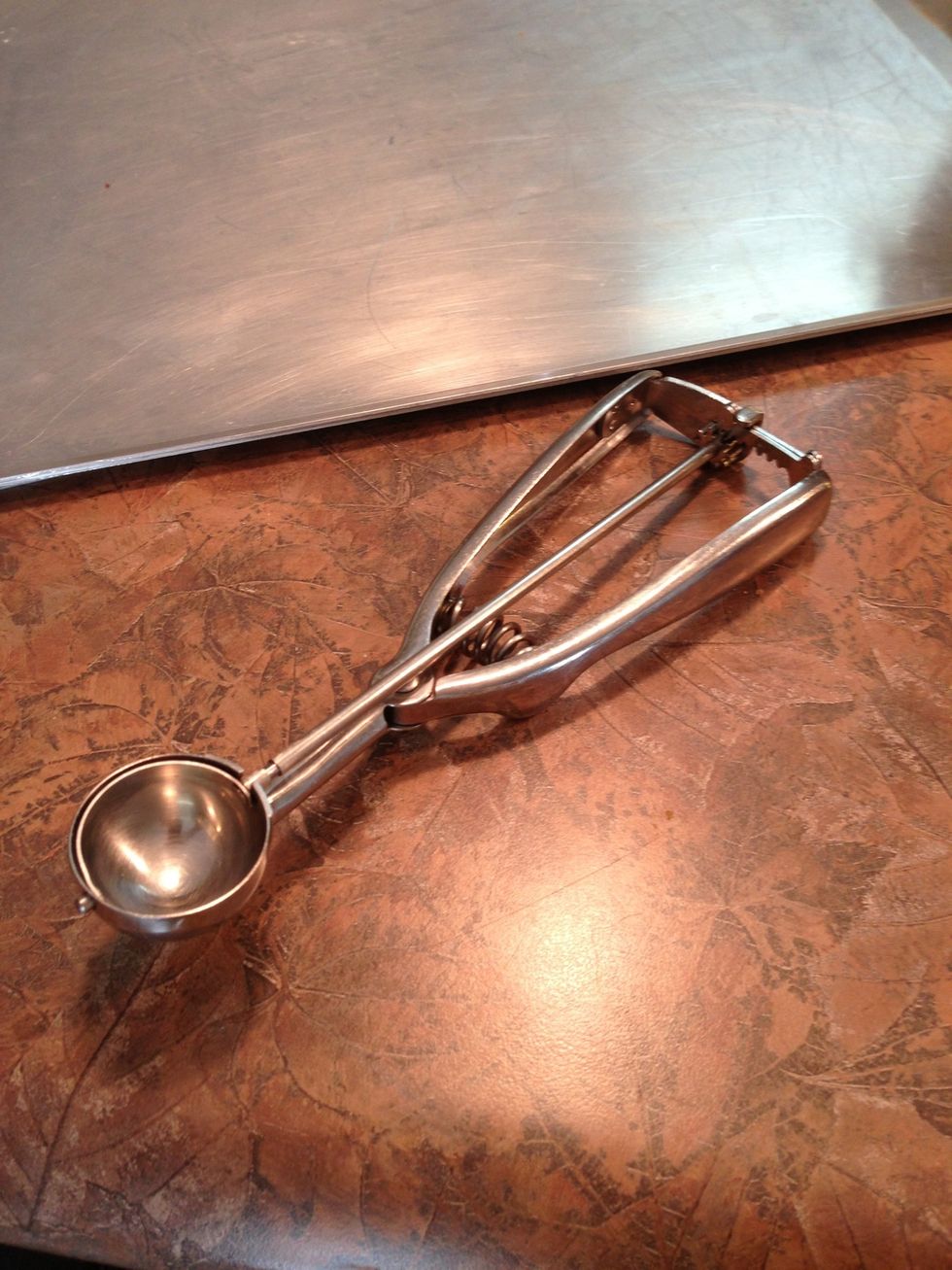 A melon baller tool works great for measuring / scooping out even amounts for each cookie.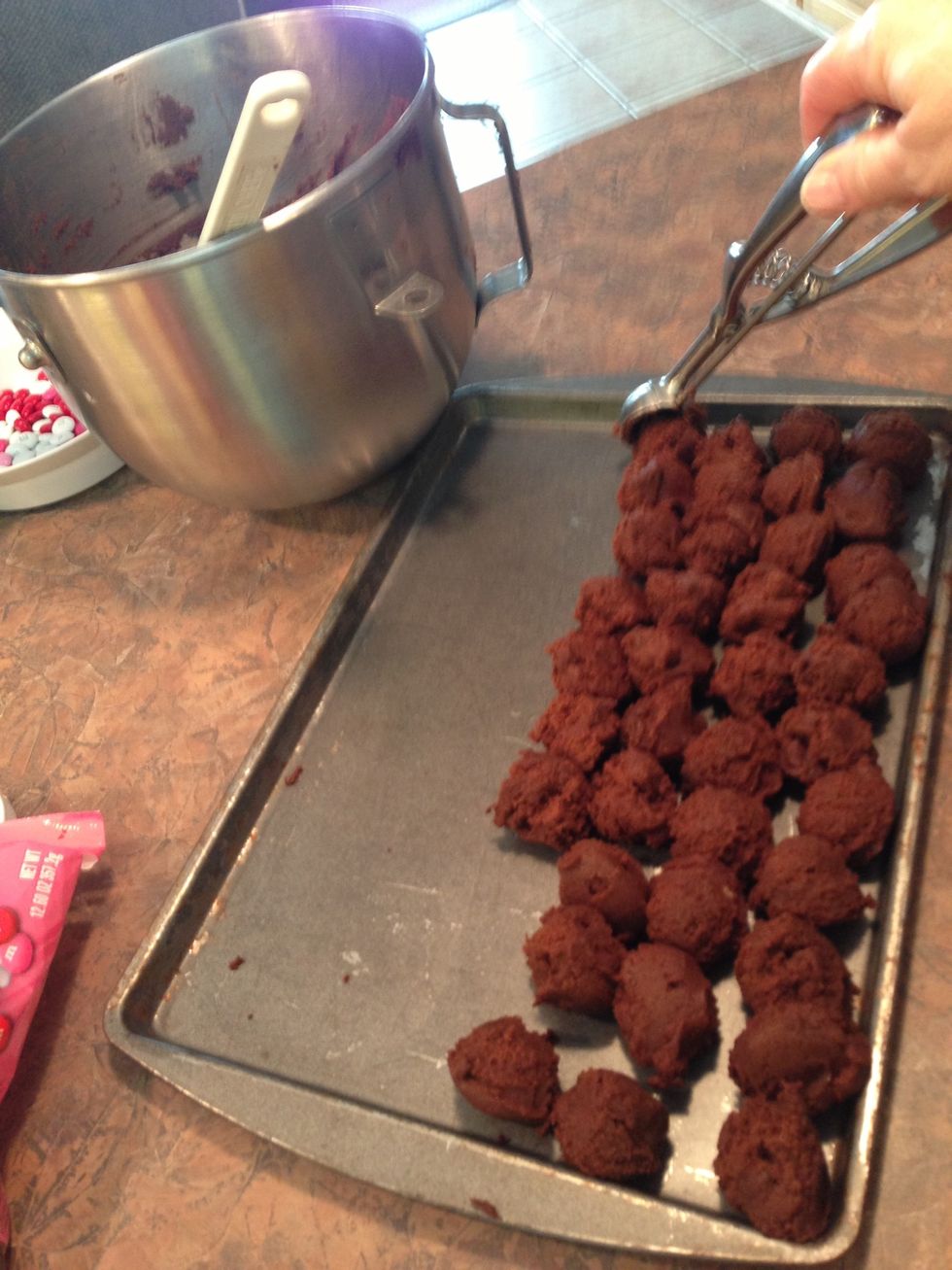 After portioning out each cookie, I roll smooth with my hands.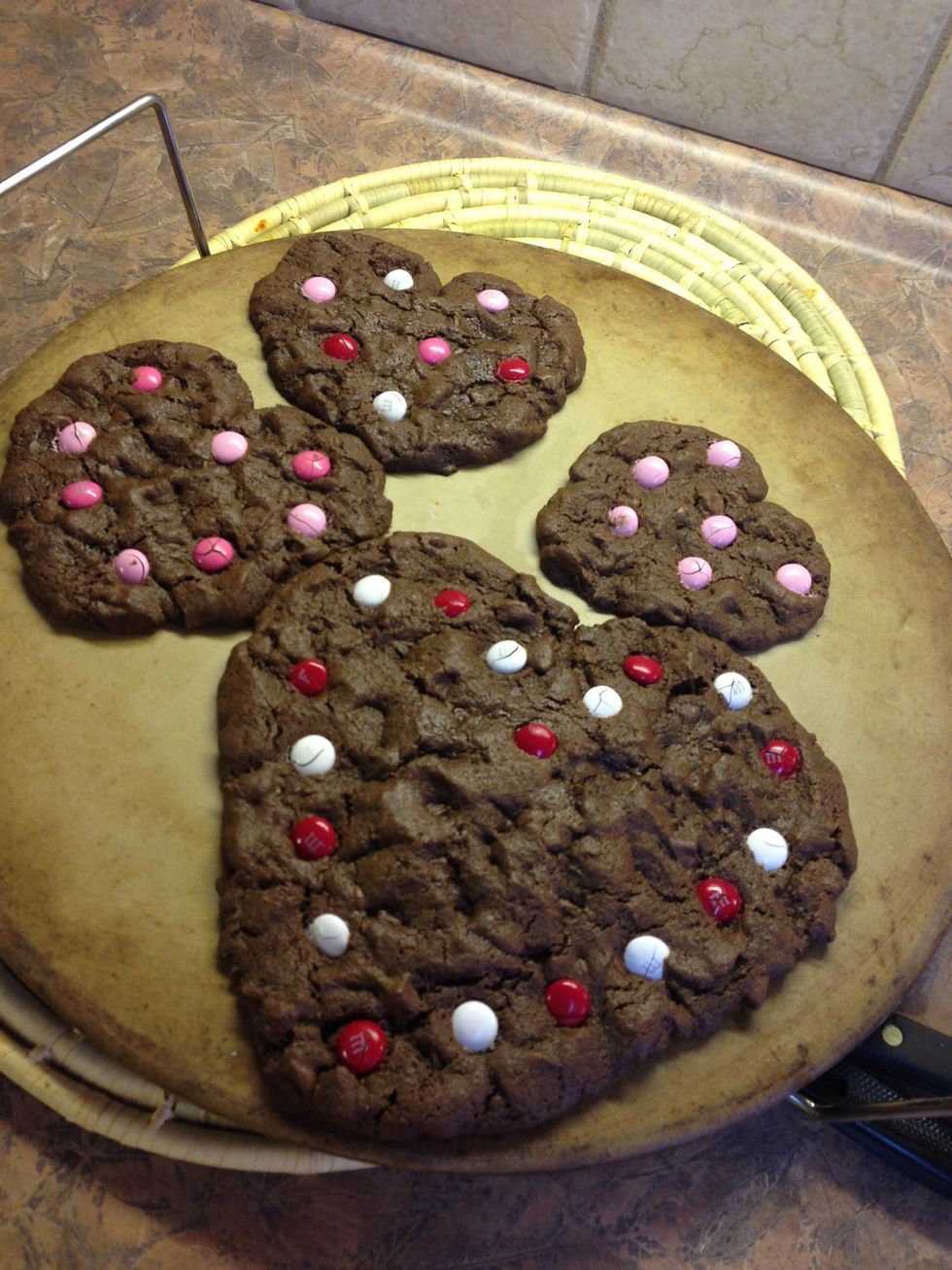 Bake a 350°. Watch the big ones. They take longer to bake.... Set for 10 minutes and check each minute after. I think these ended up taking 13-14 minutes.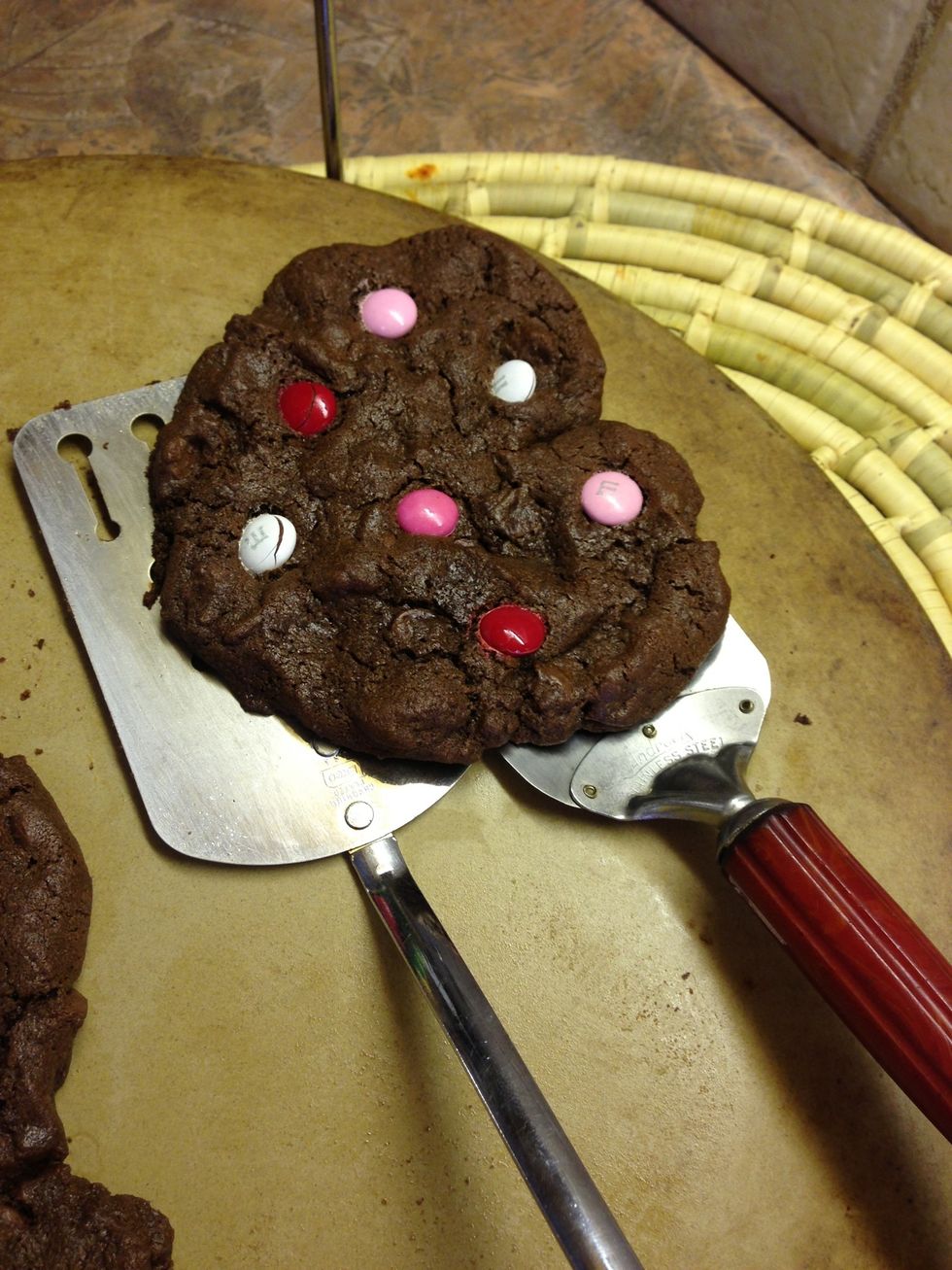 Try to slide a THIN spatula underneath to loosen. Then let cool before removing carefully. Sometimes the big ones break.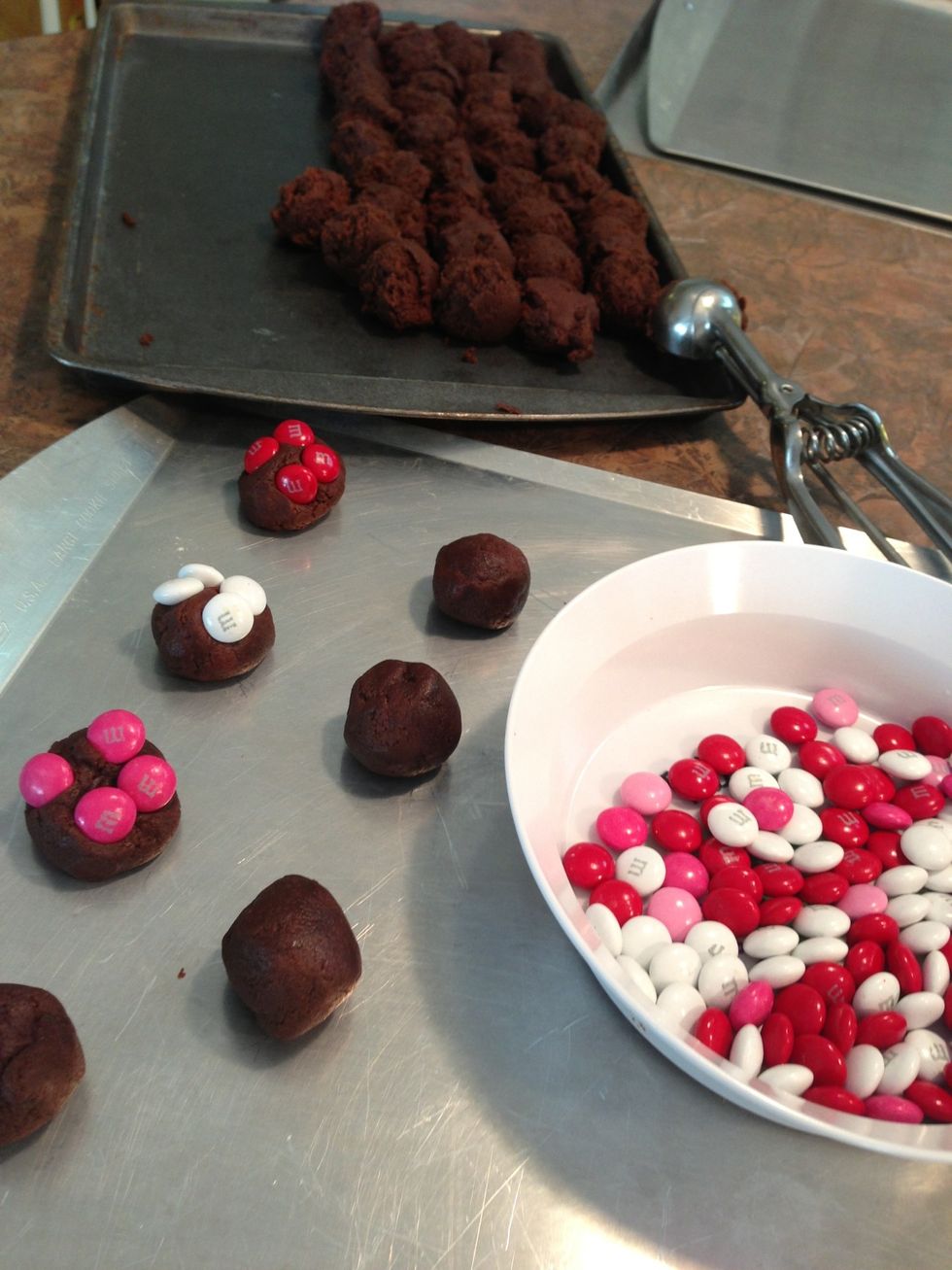 Make regular size cookies with the rest of dough. Roll each portion into smooth balls. Top with M&M's. Bake 350° 8-9 minutes.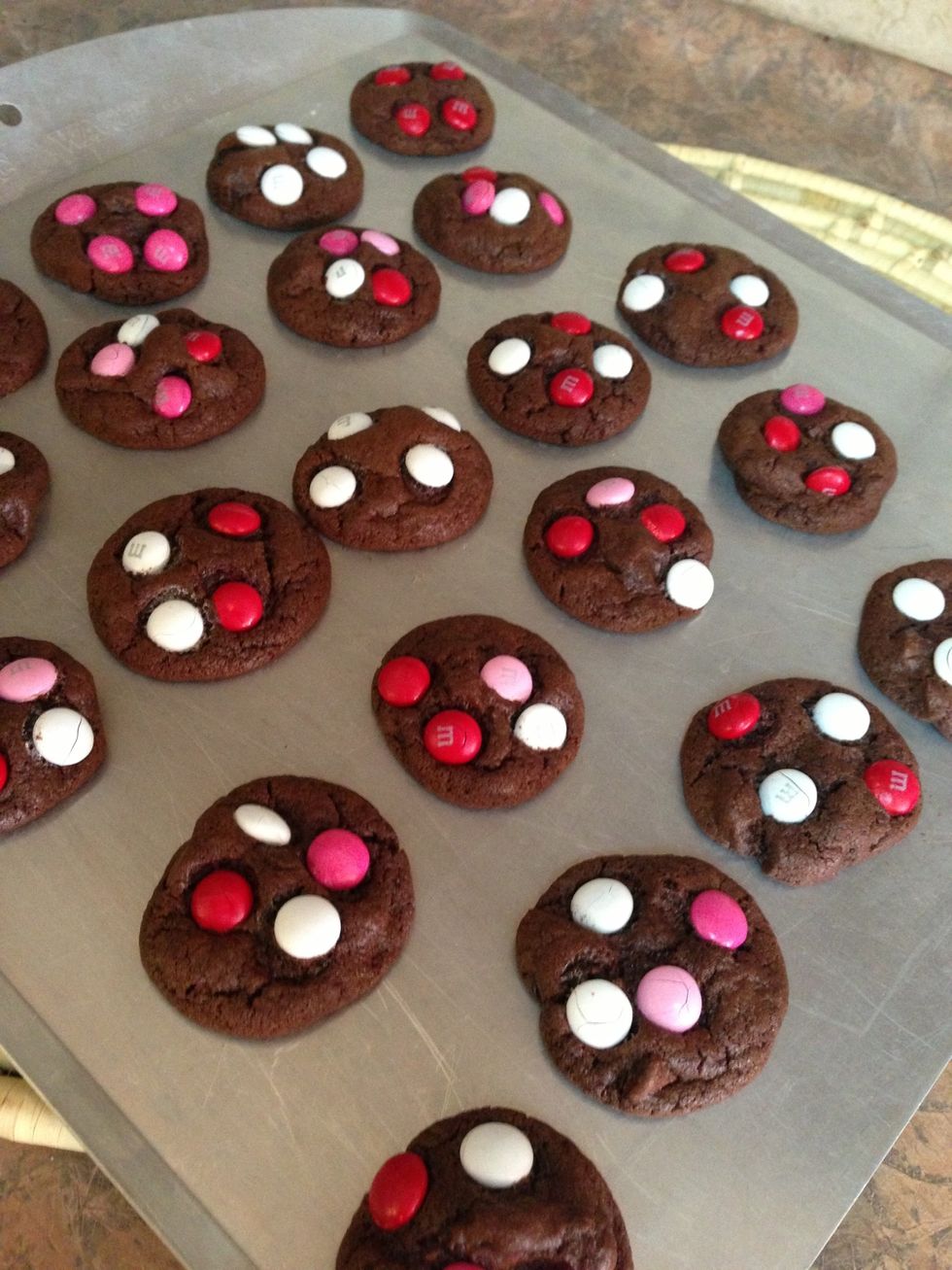 Cool 1-2 minutes on cookie sheet. Then remove to wire rack to finish cooling.
These are VERY chocolates. They stay nice and chewy.
1.0c Butter or margarine
1/2c Sugar
2.0 Eggs
2.0tsp Vanilla
2.0c Flour
2/3c Cocoa
3/4tsp Baking Soda
1/2tsp Salt
Chocolate chips
M&M's
Rollie Brandt
I've been an artist all my life and raised my children as a stay at home mom. Happily married 40 years. I love to share what I do...