These take a significant amount of time, but they are worth it. They're beautiful--definitely a head-turner at fall parties! I'm in the middle of making more different colors-stay tuned for more pics!
153
Go outside and collect some fall leaves.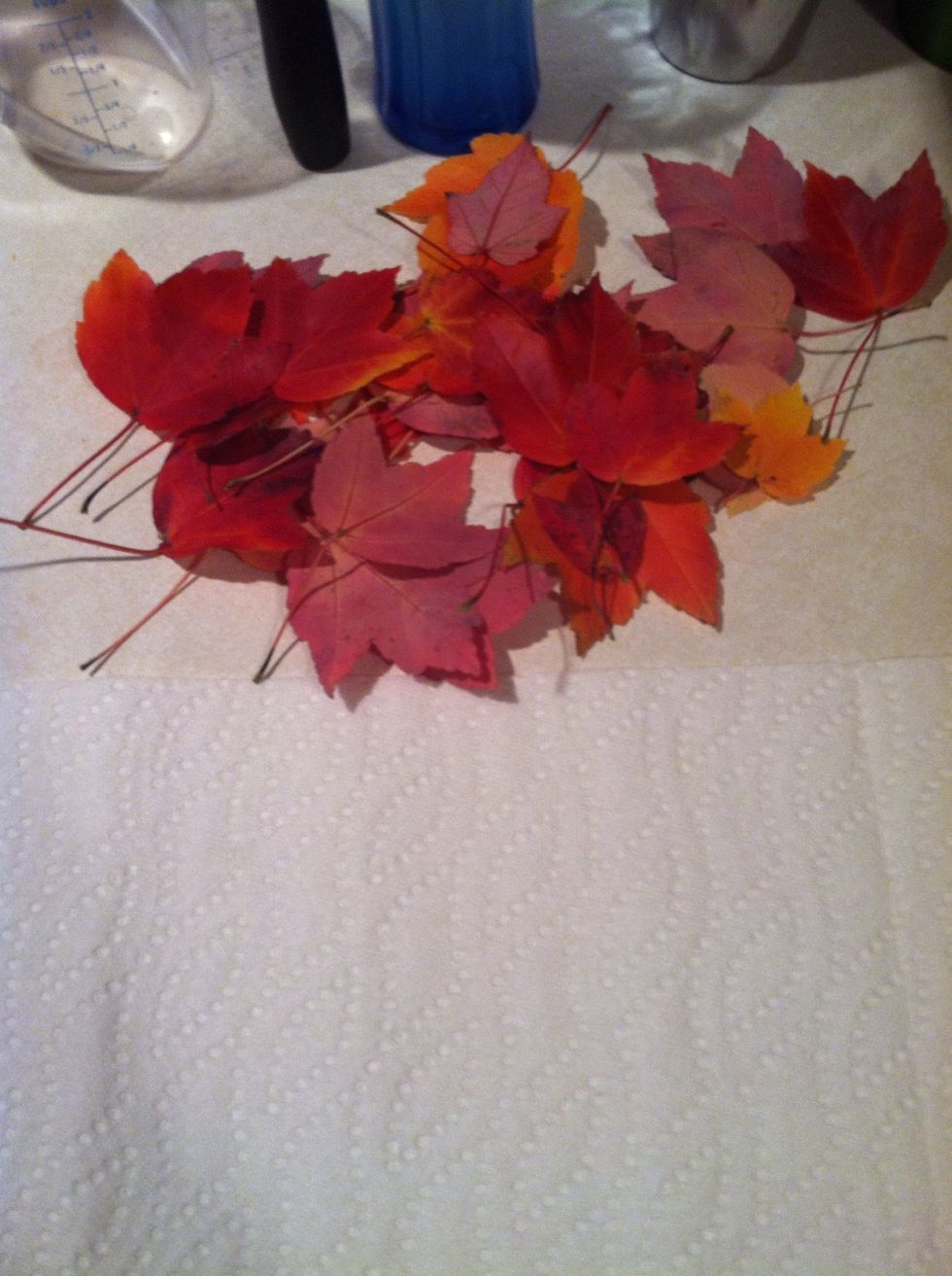 Set two paper towels on the counter.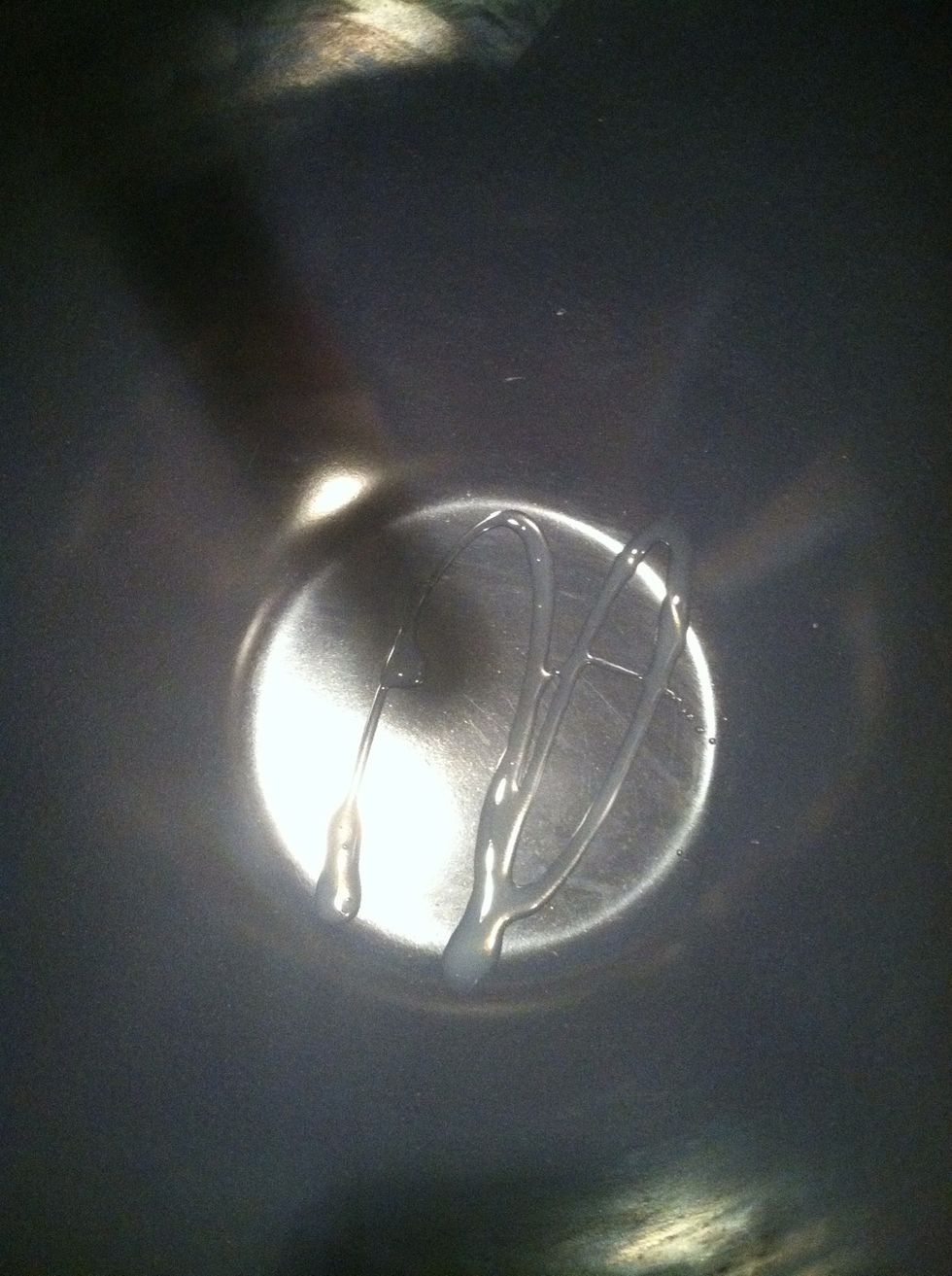 Put dish detergent in a bowl.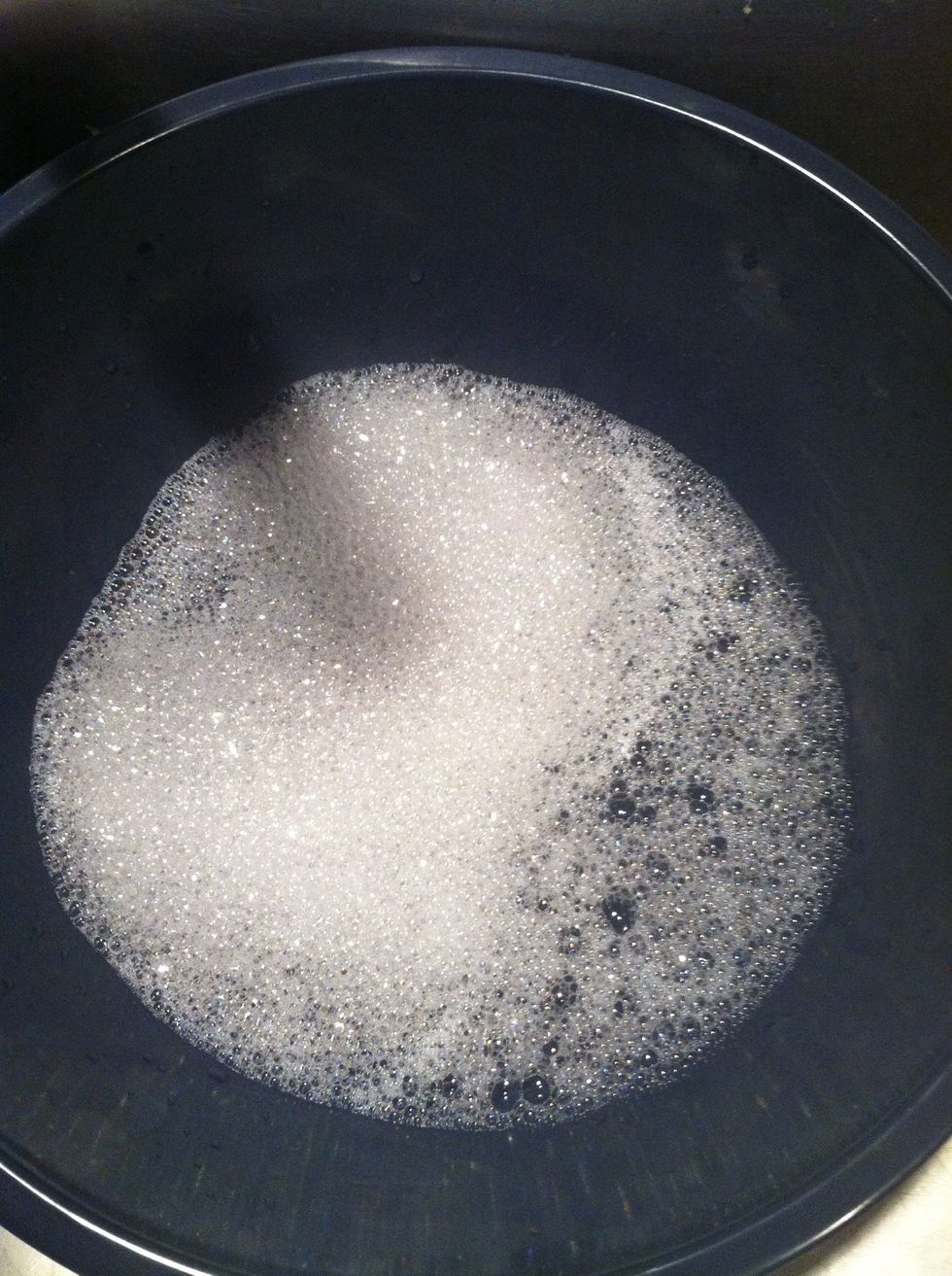 Fill the bowl with warm water.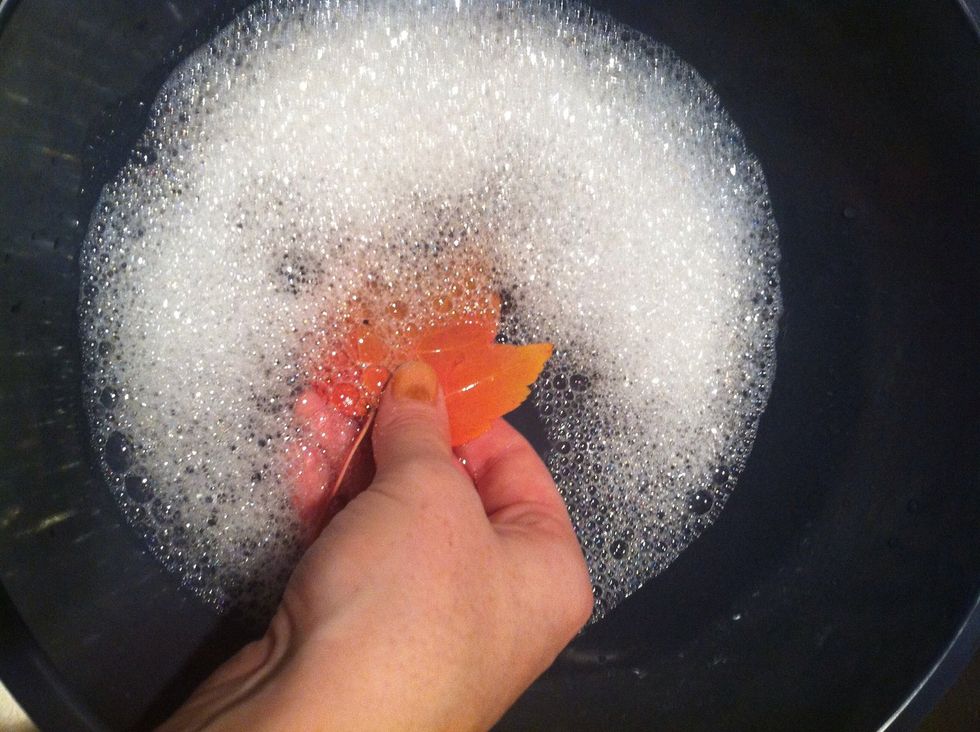 Wash each leaf. Do not skip this step!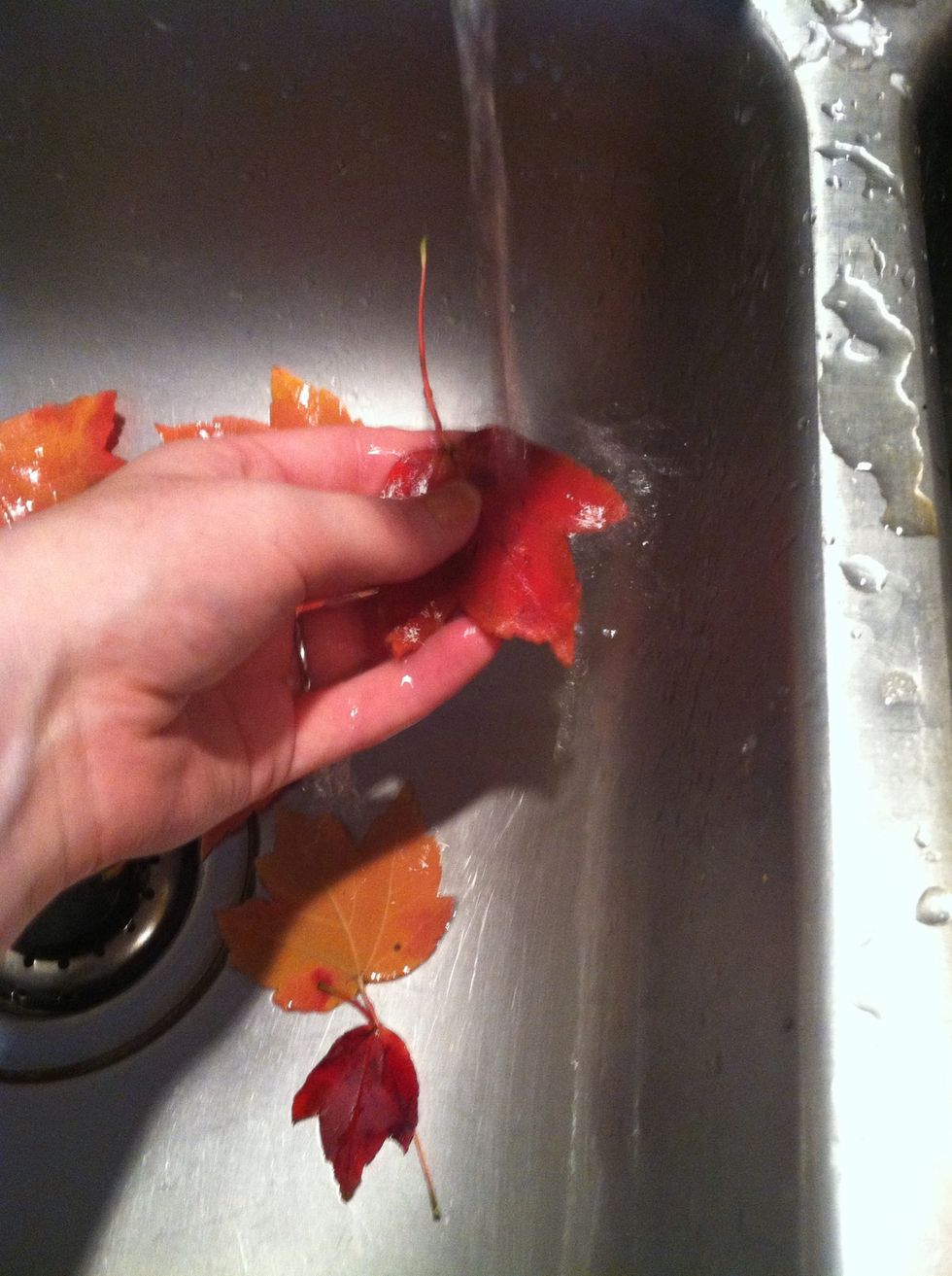 Rinse each leaf VERY thoroughly. Don't skip this step either!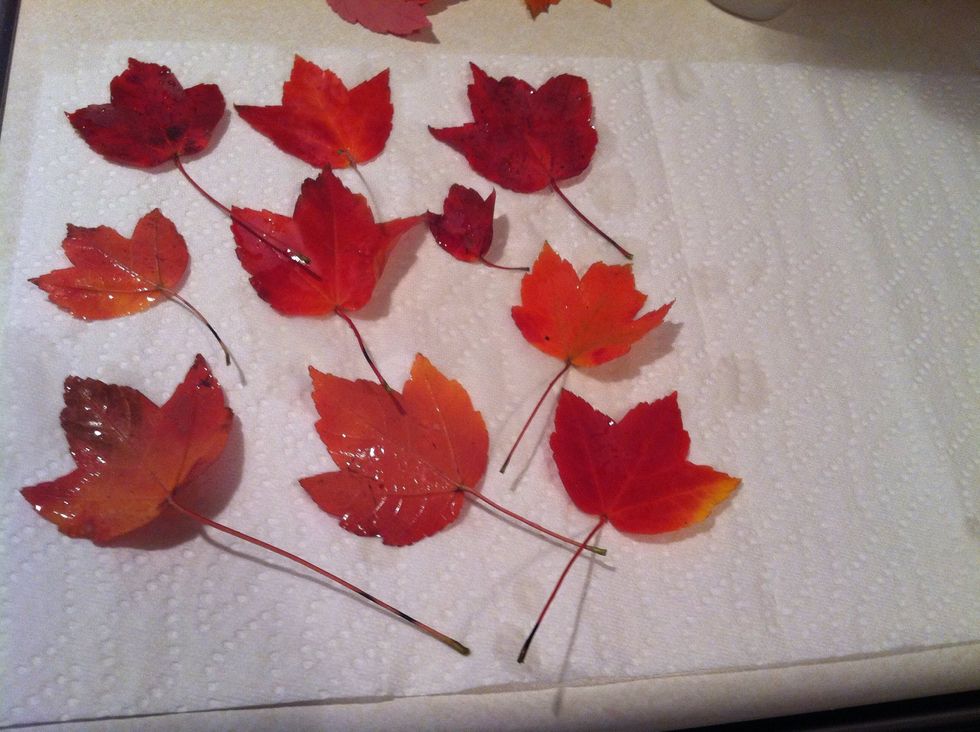 Lay the leaves on one paper towel.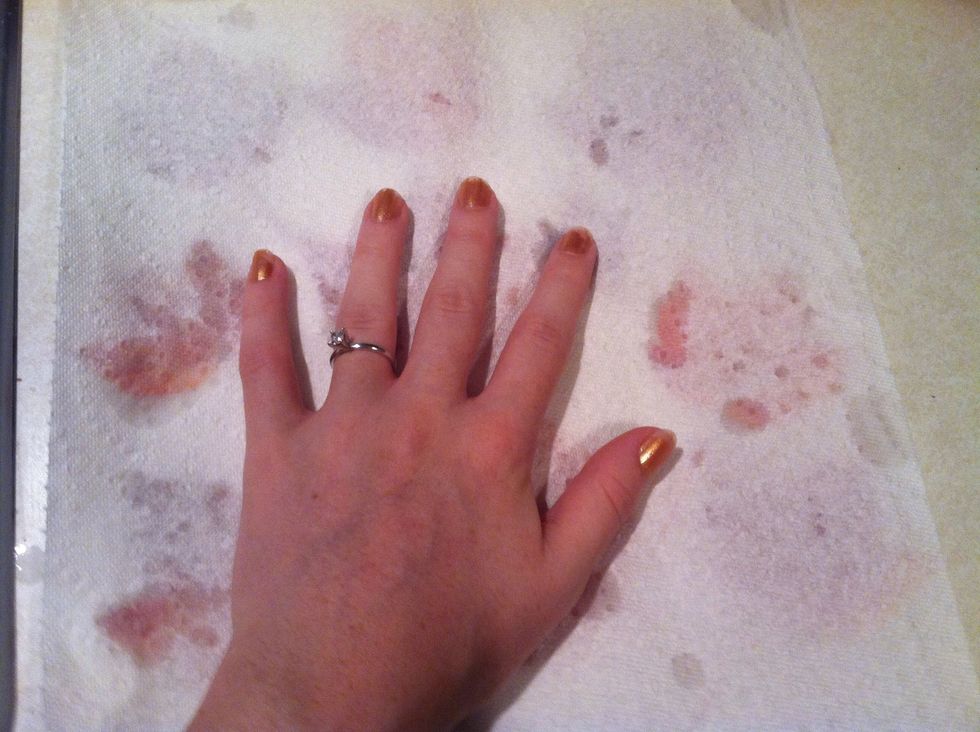 Fold the other one on top of the leaves and pat dry.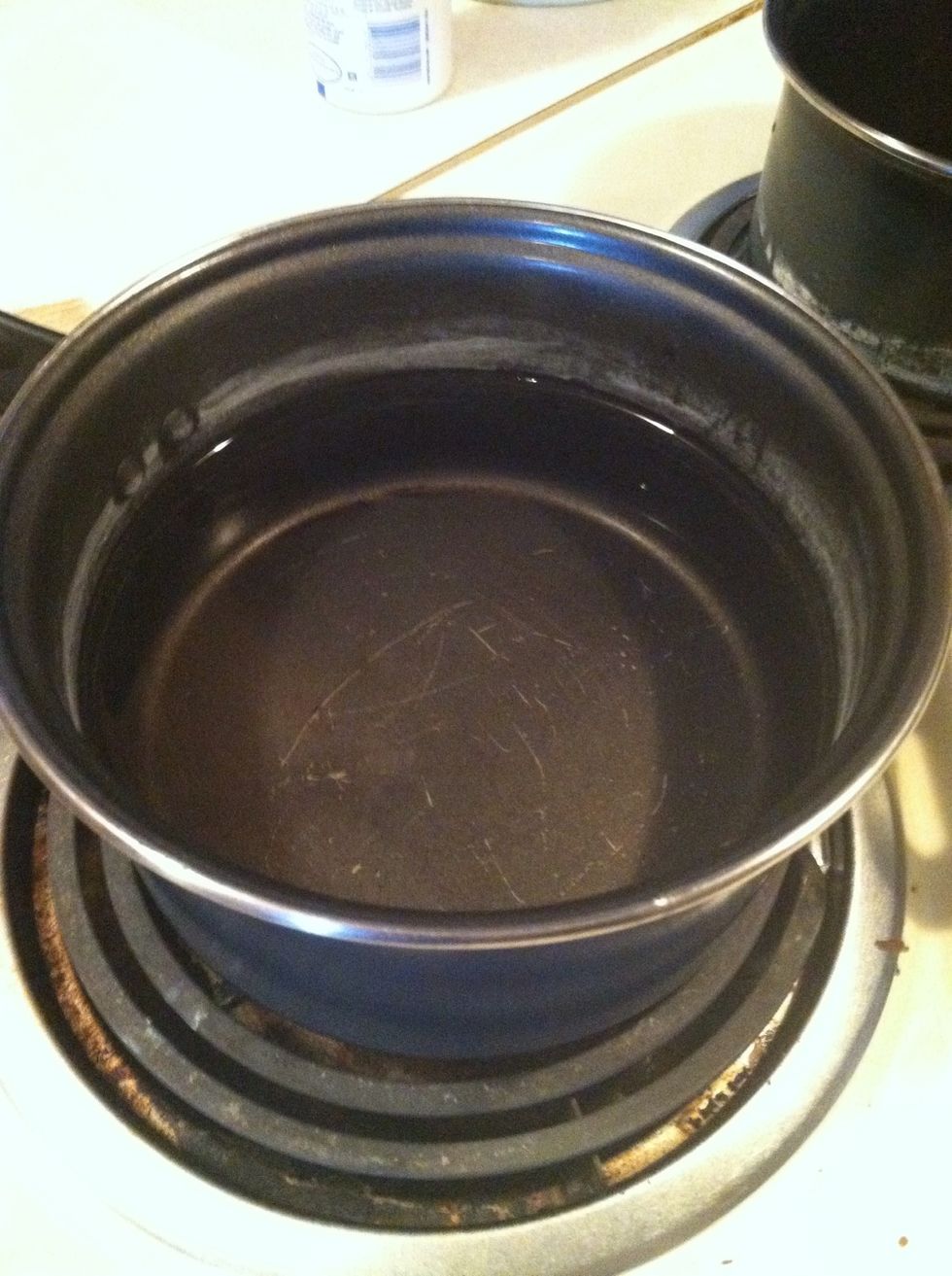 Put a medium sized sauce pan on the stove at a medium setting.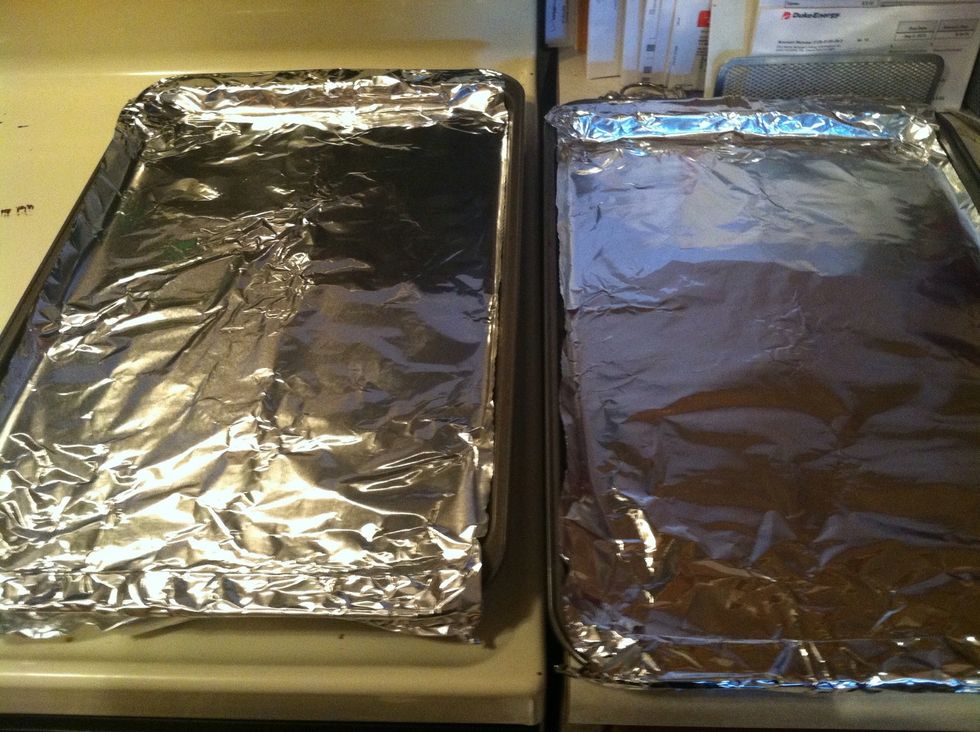 While the leaves are drying and the water is heating, line cookie sheets with aluminum foil or baking parchment.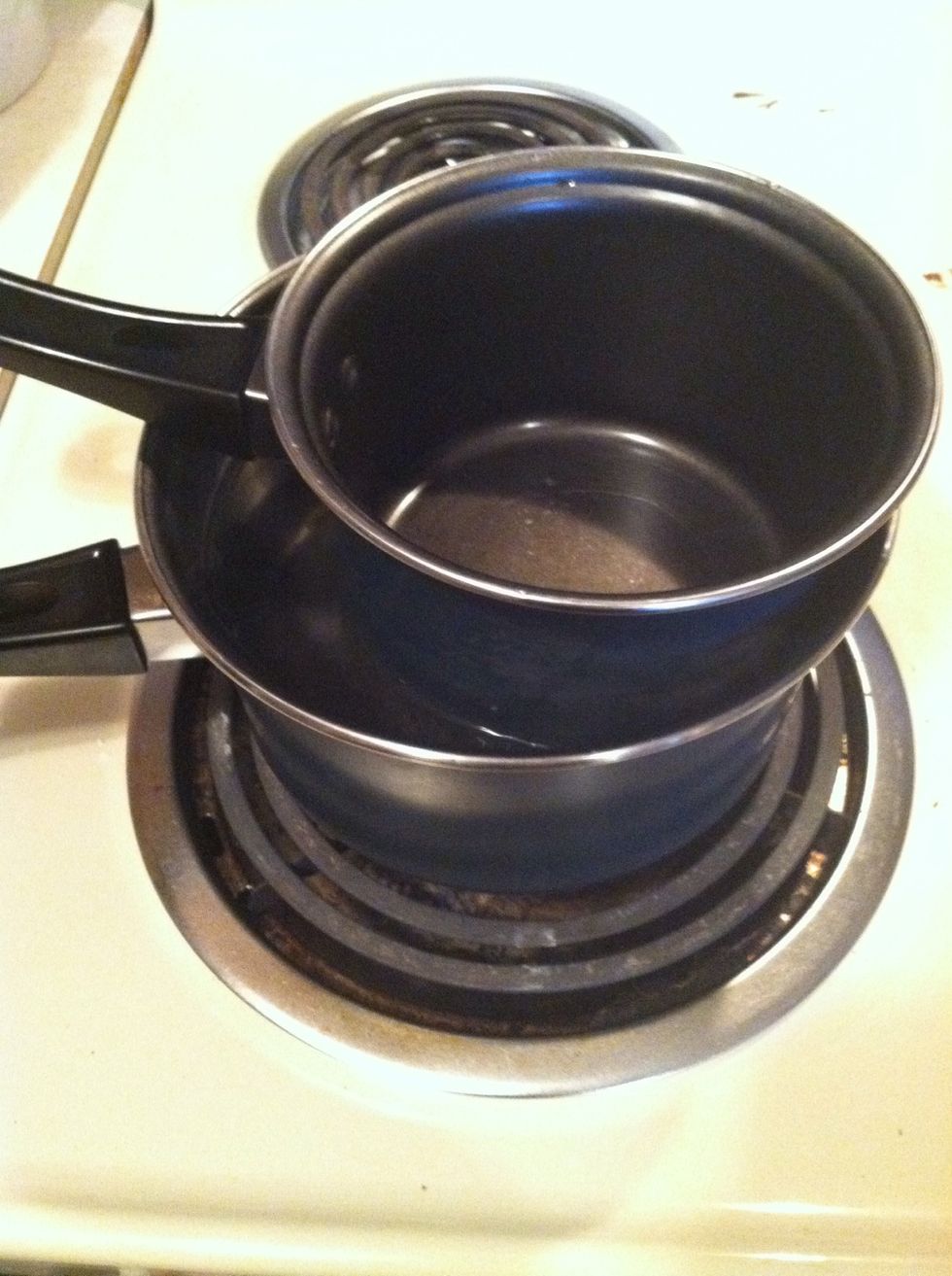 When the water gets close to boiling, place a small sauce pan inside it so the hot water is around the small pan. This is called a DIY double boiler!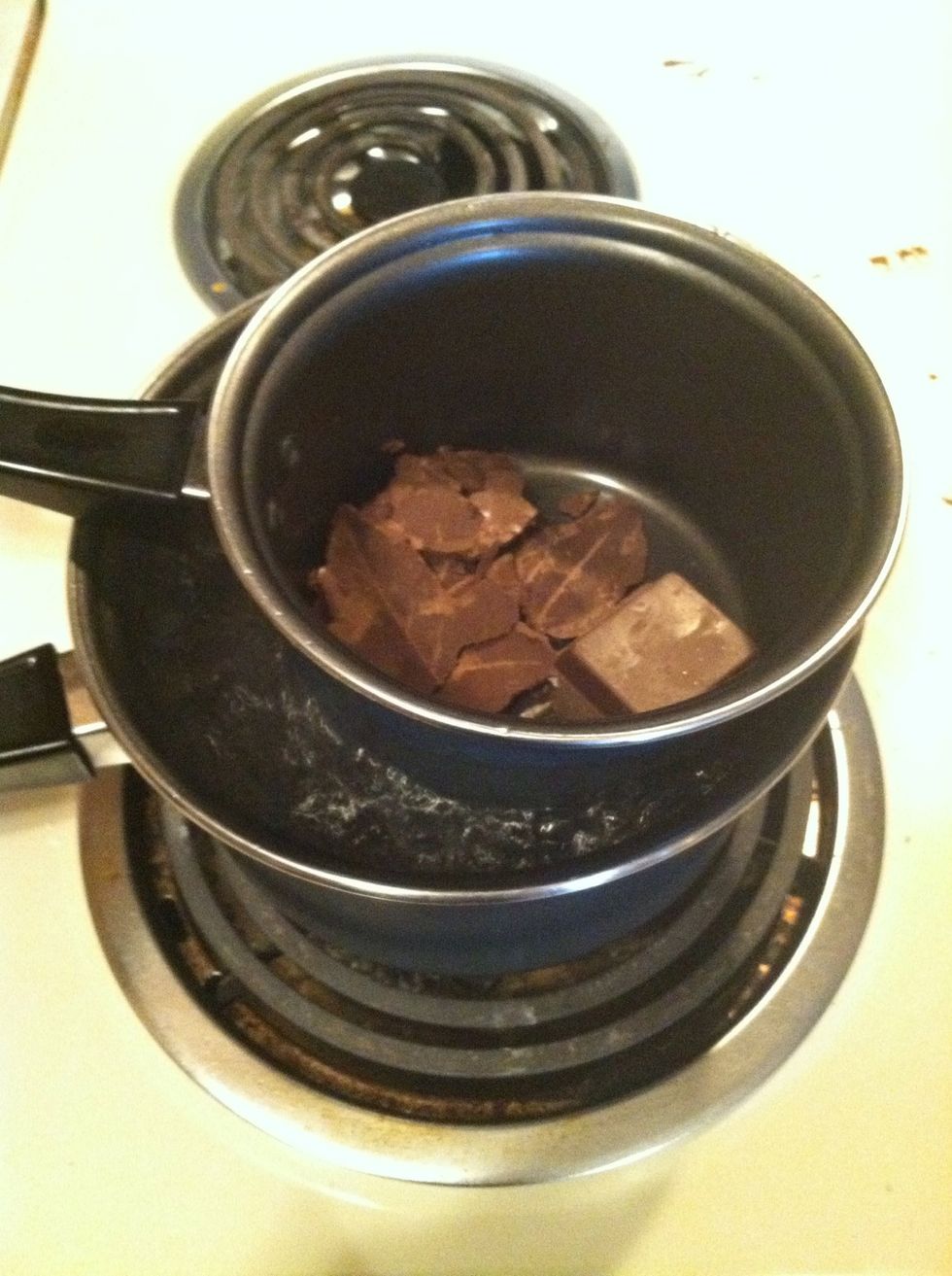 Put your melting chocolate in the small pan while allowing the water to simmer.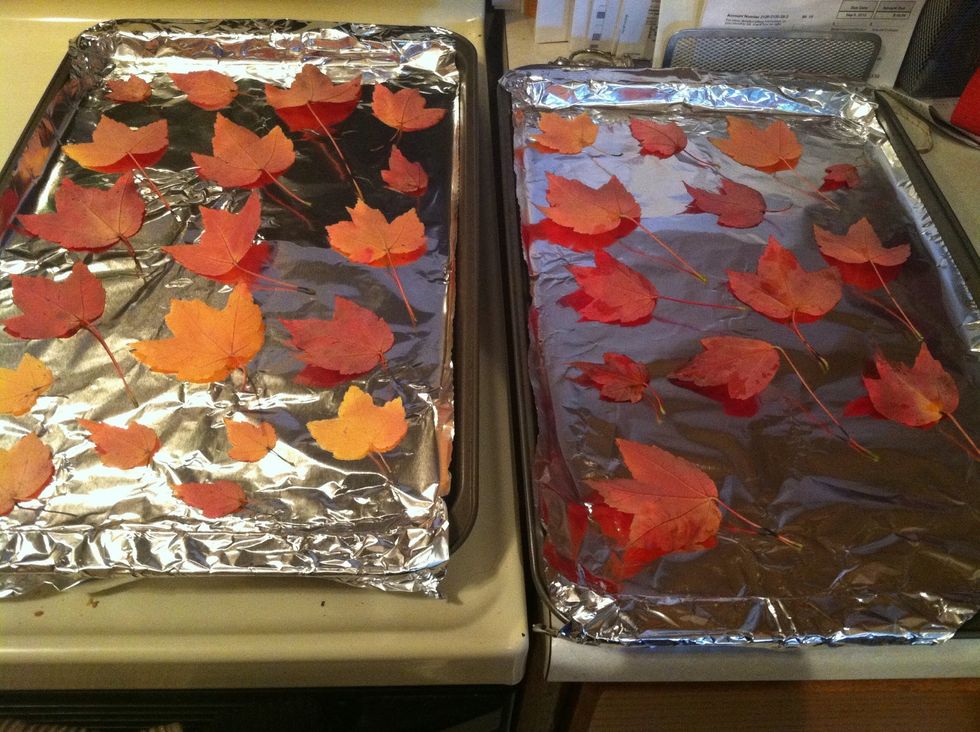 While your chocolate is melting, lay all your leaves out on the cookie sheets--face DOWN. I discovered that if you use the back of the leaves, you can see more of the veins.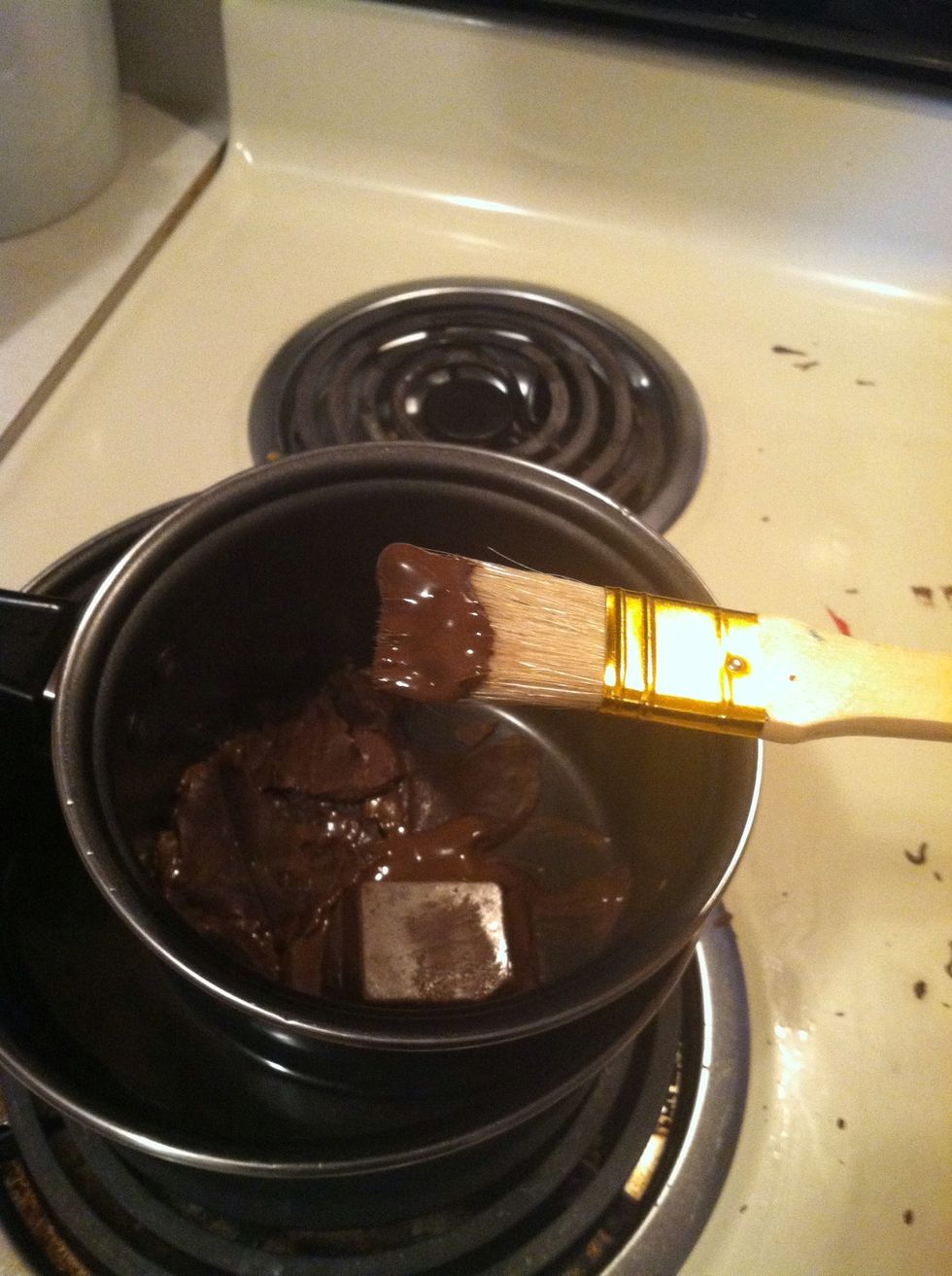 When enough chocolate has melted, get a liberal amount of the chocolate on your pastry brush.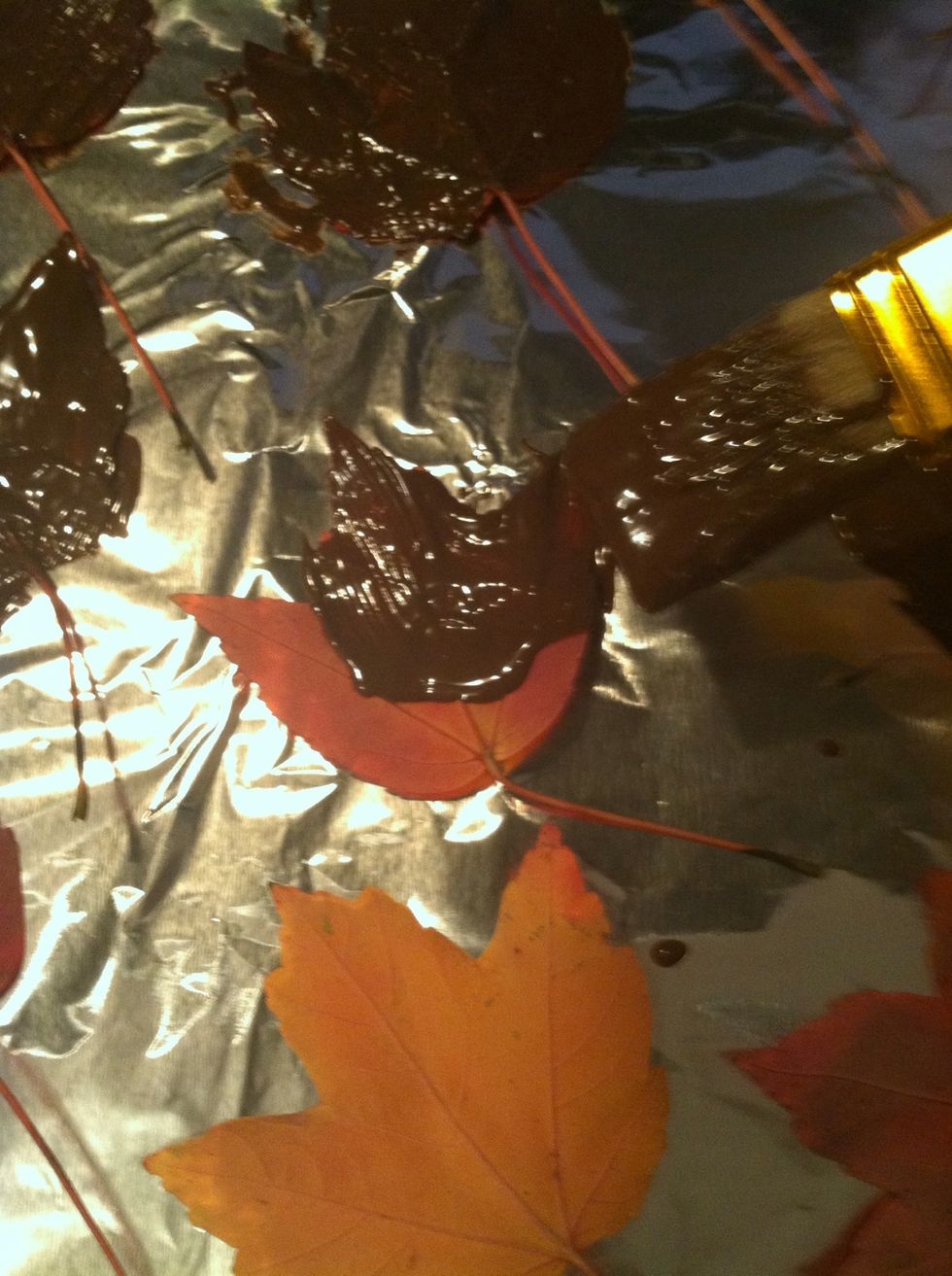 Brush it onto your leaves. Don't worry if you go off the edges.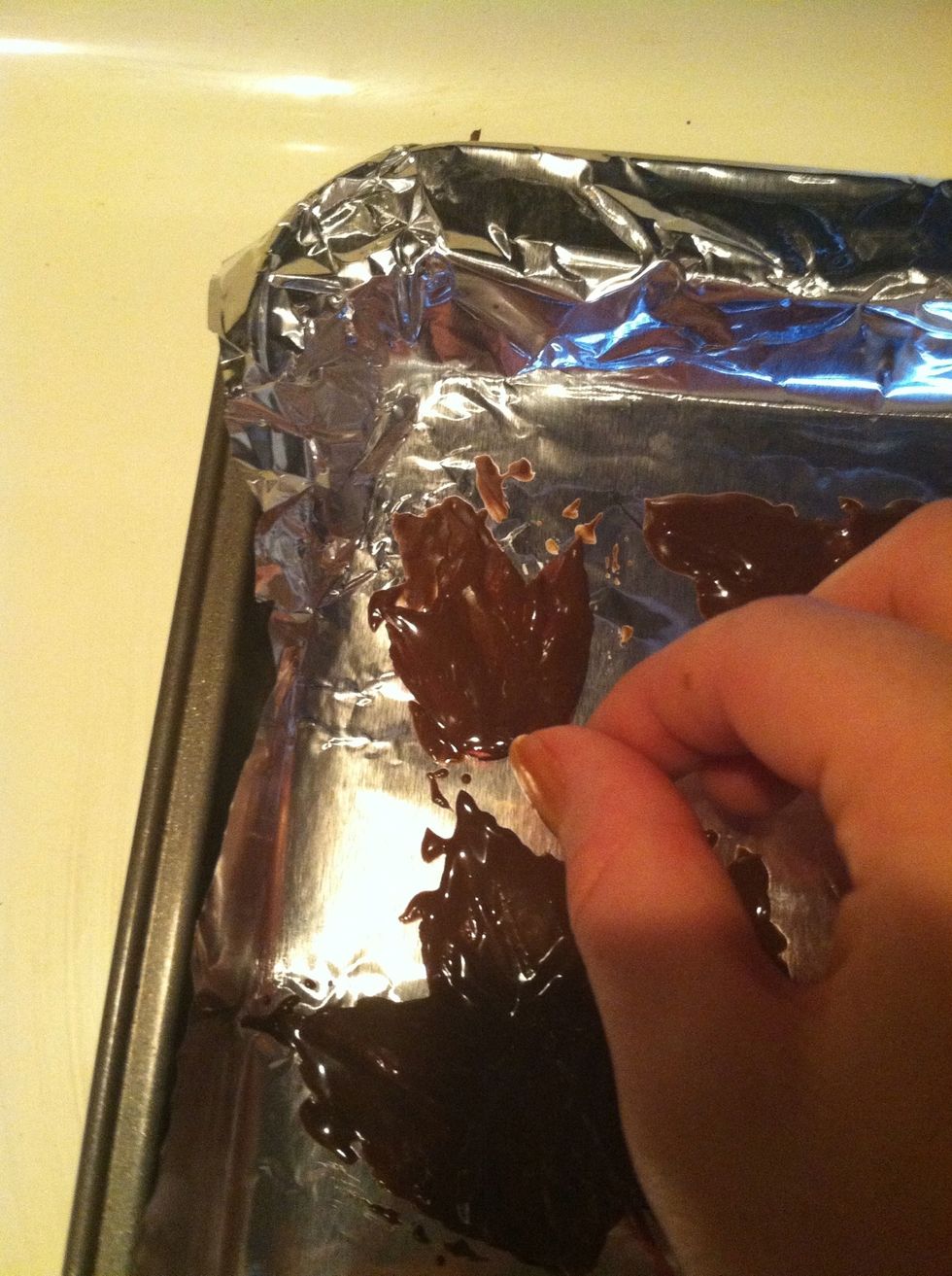 After you've finished all your leaves, go back to the first leaf you "painted." If it has turned partially matte (not shiny), keep going. If it hasn't, stop until the leaves are matte. Keep going!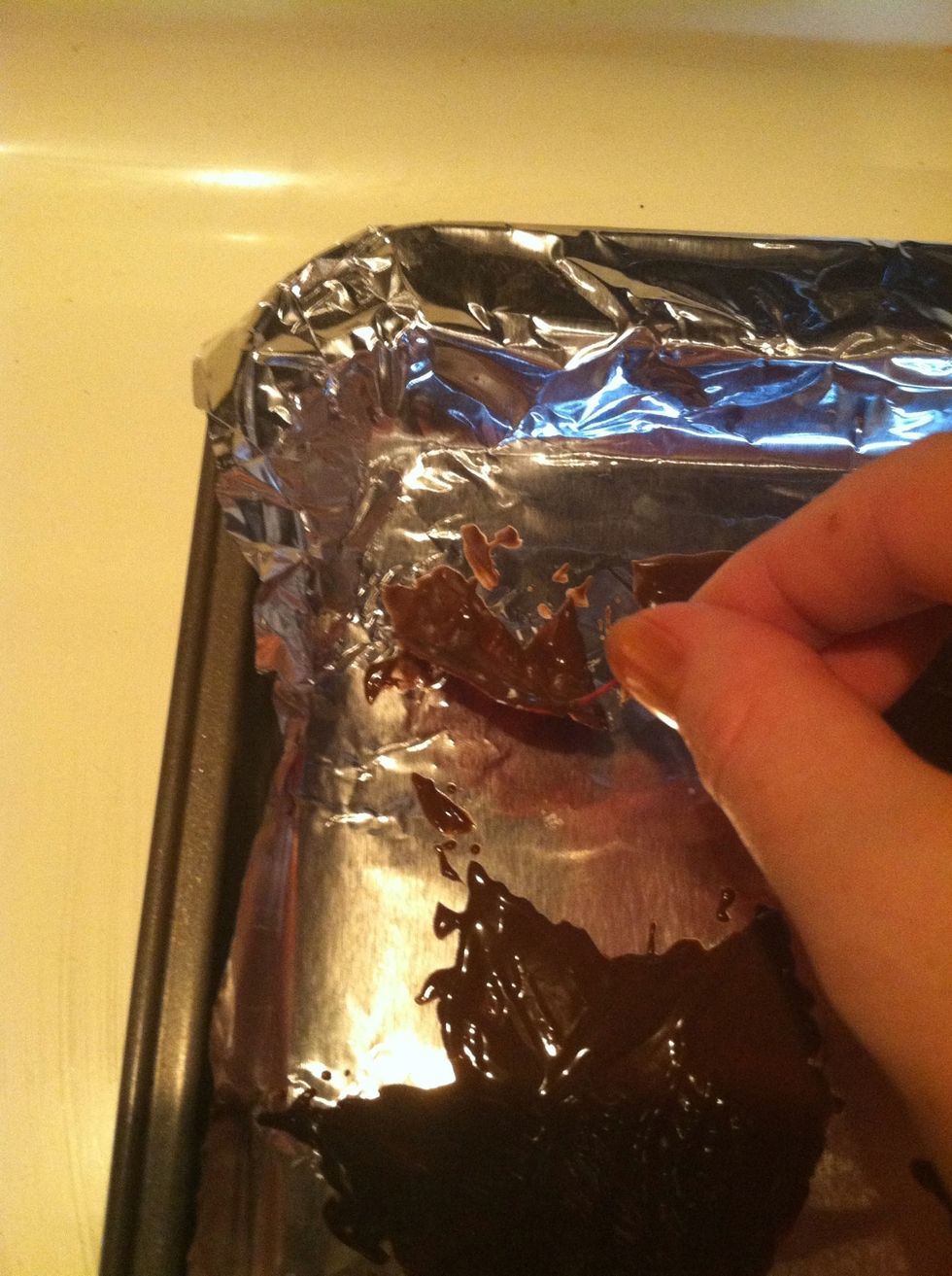 Pick the leaf up by the stem. It should still be pliable, but the chocolate shouldn't be runny.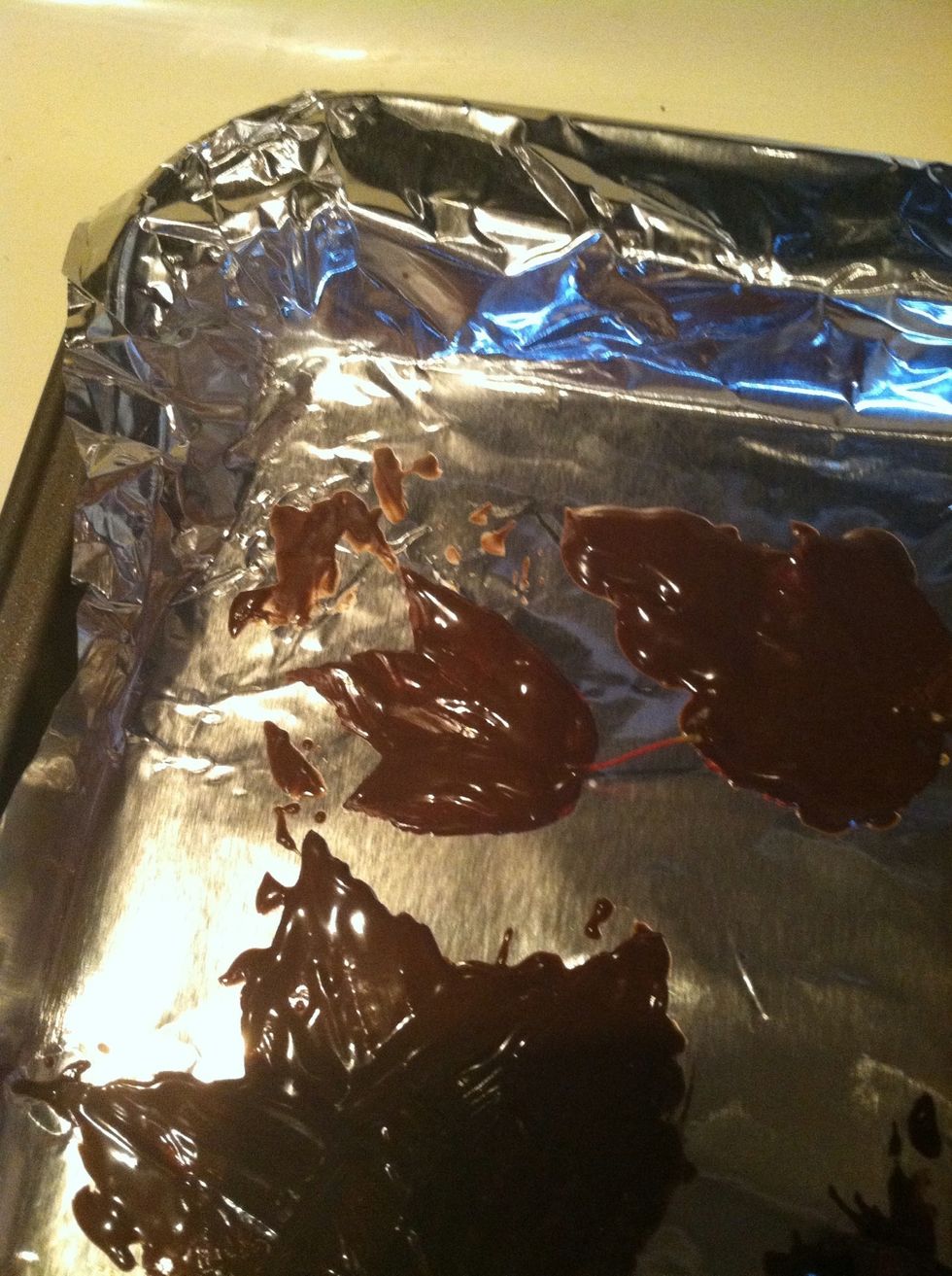 Move it just a few centimeters from where it was and set it back down. This keeps the edges of the lead sharp.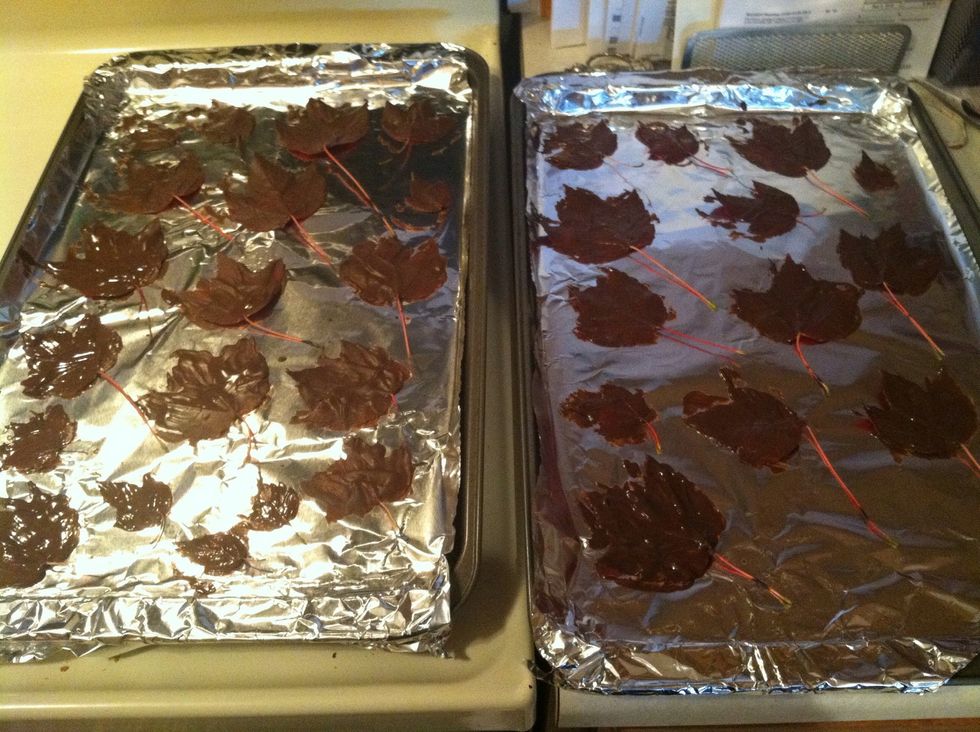 Repeat with all of them.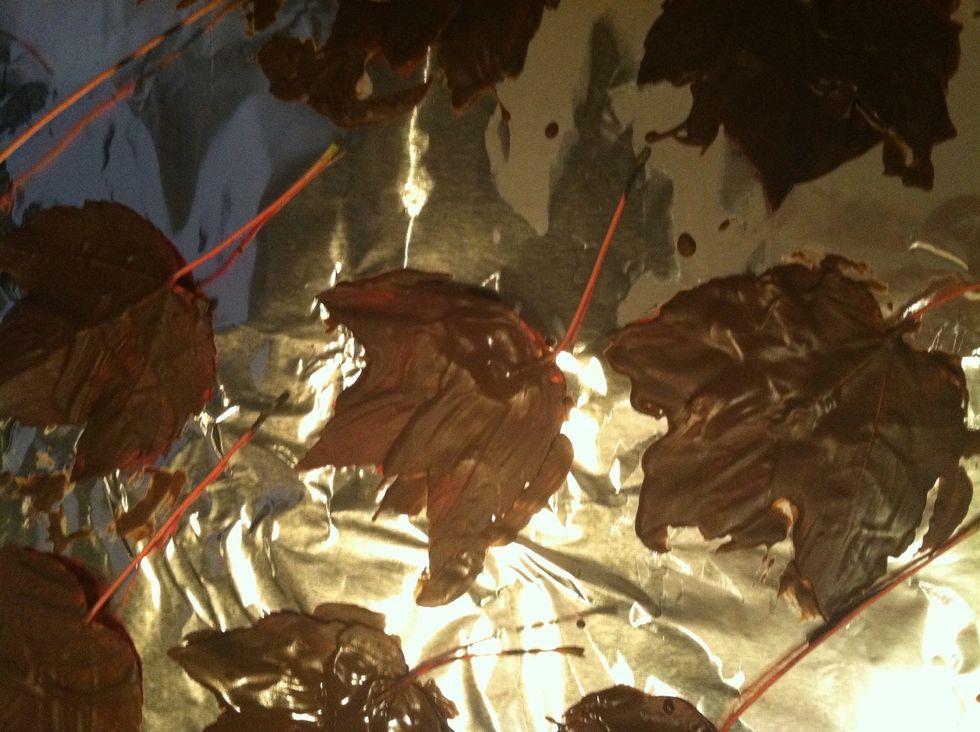 Paint with a second coat.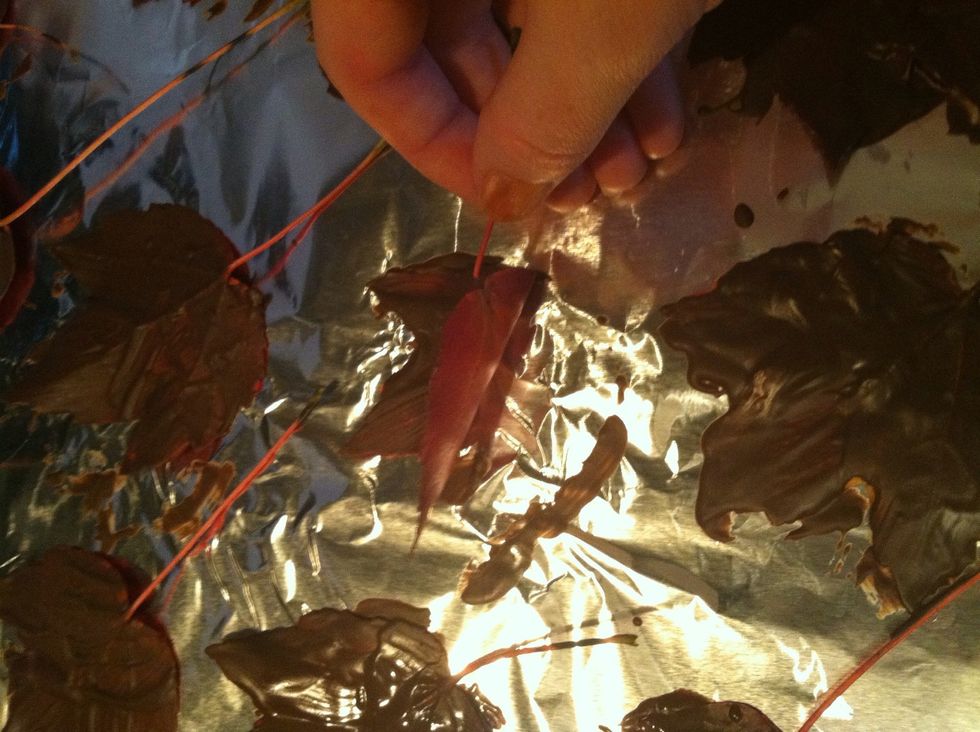 Pick the leaves up.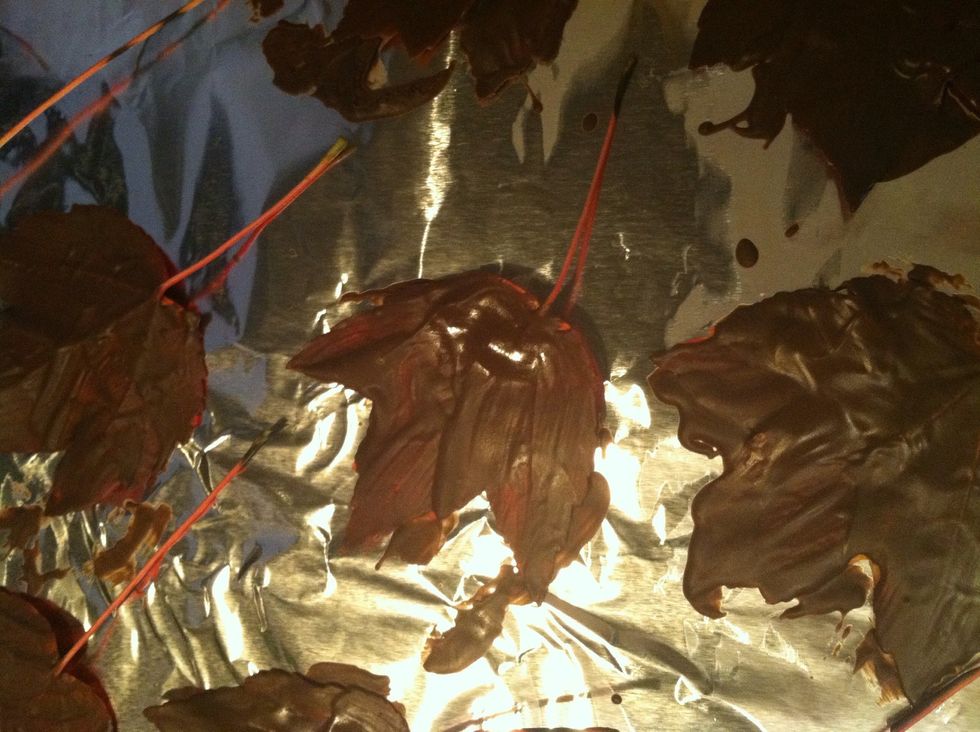 Move them just a little bit.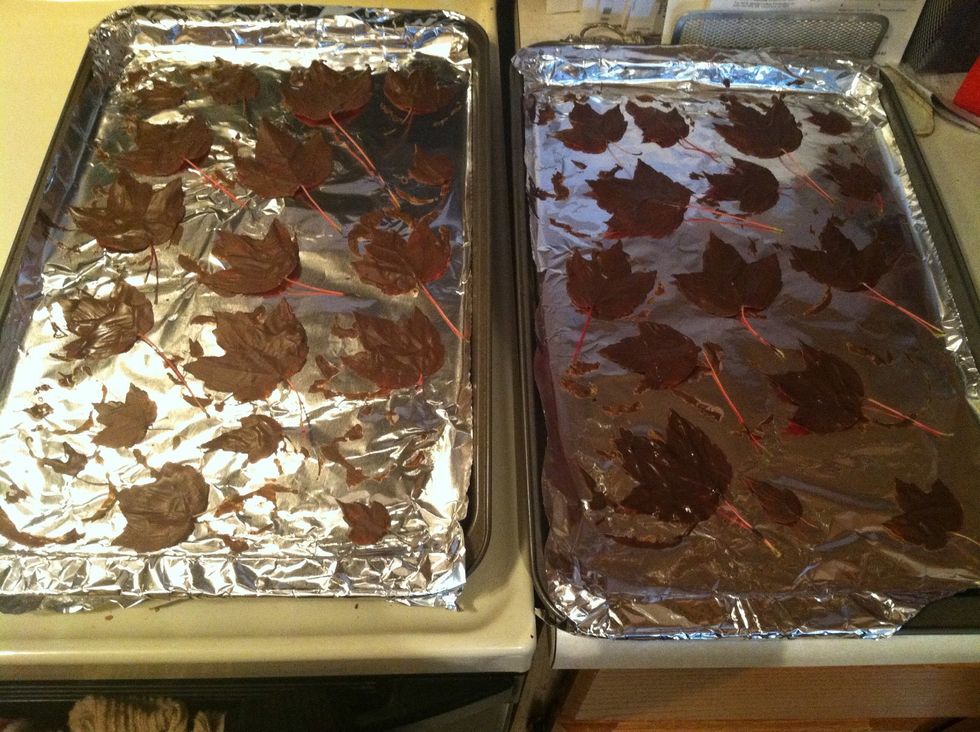 Repeat with all of them.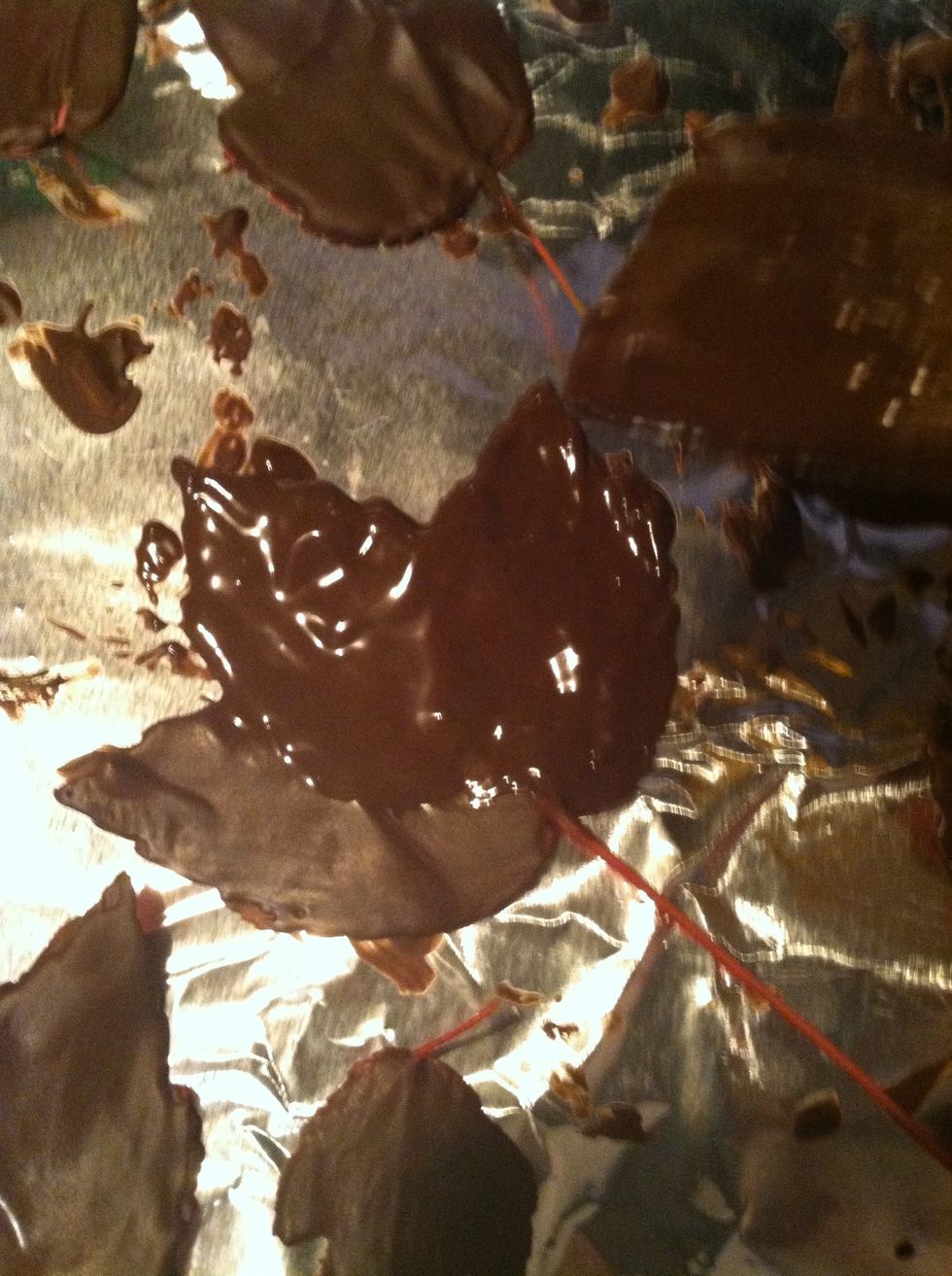 Paint all the leaves with a third coat of chocolate. You might think this is too much, but I've tried it with only two layers of chocolate and the leaves are much more brittle than if you use three.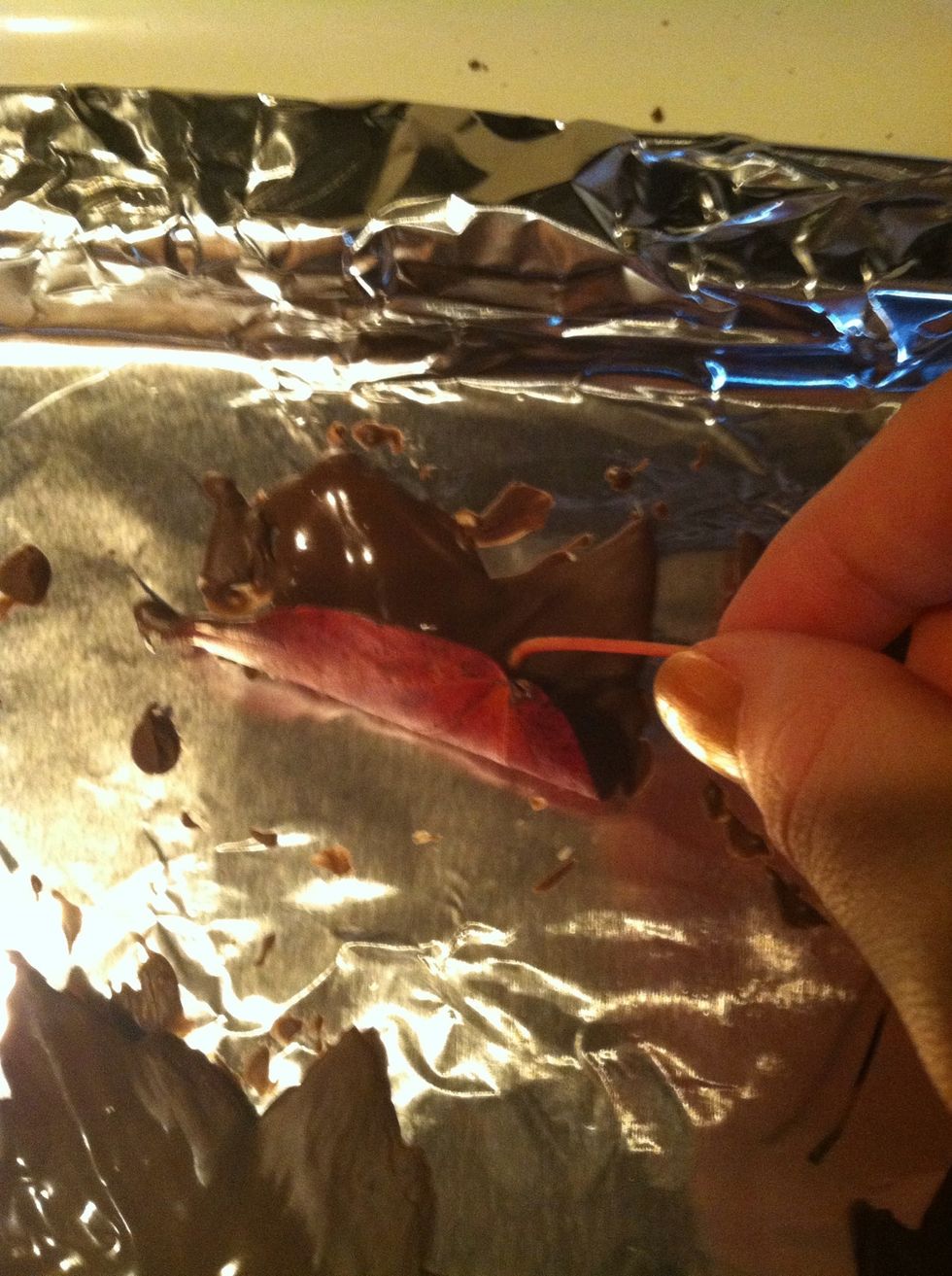 Again, lift and move.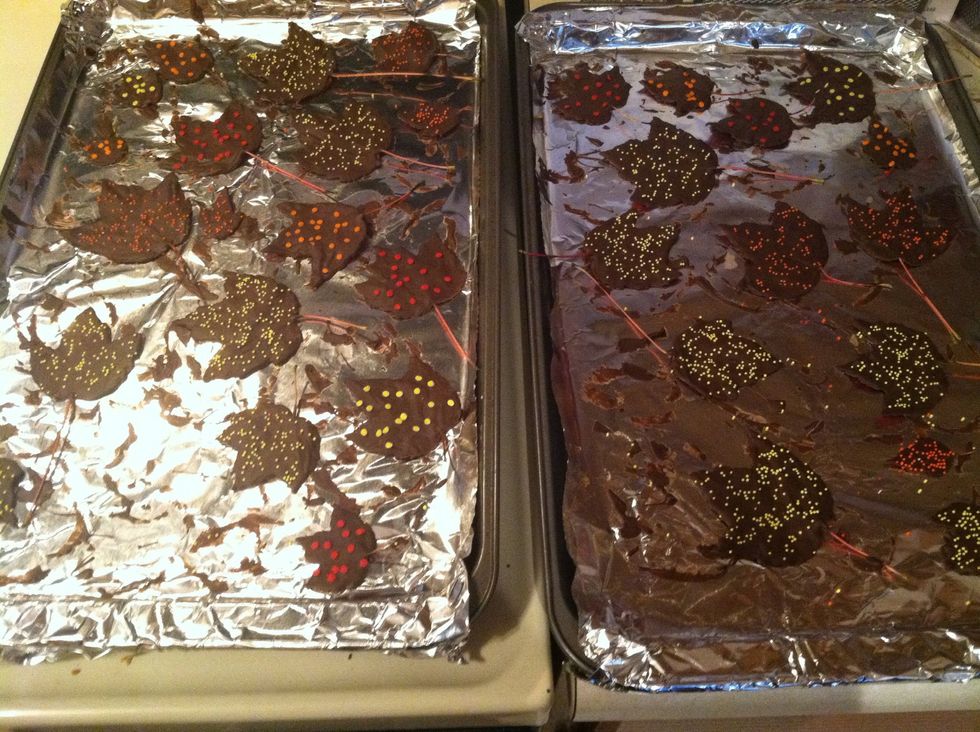 Before the leaves get too dry, decorate them! Obviously this is the back of the leaves, but I think it ads a "a little something!"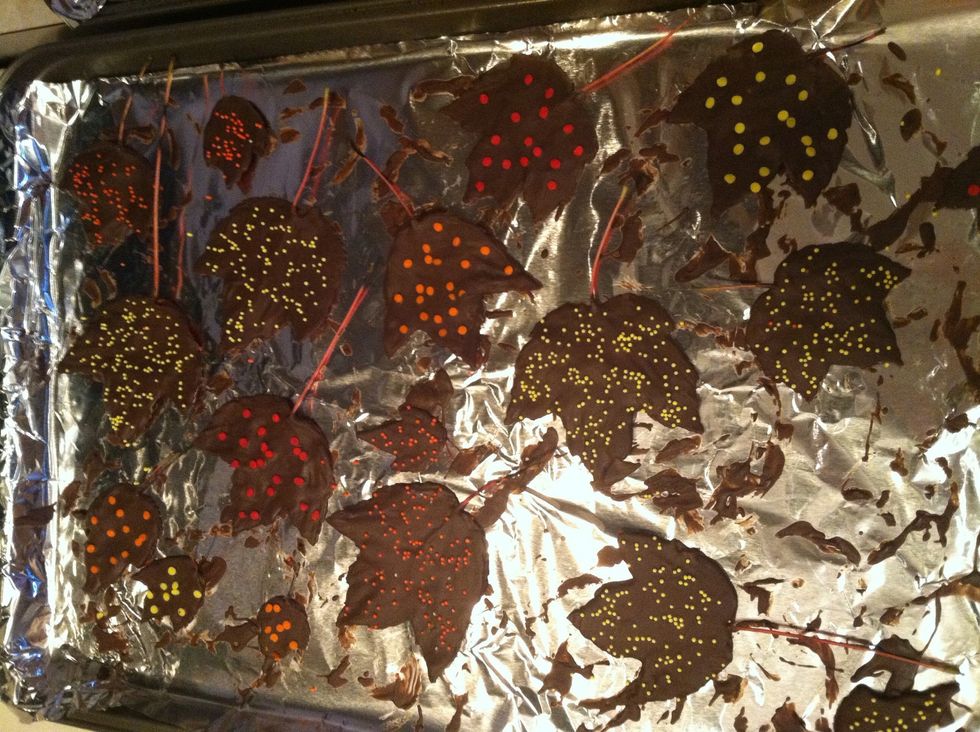 Allow the leaves to dry for at least SIX hours. It's a long time, but don't rush it. I did and broke one of my leaves. :-(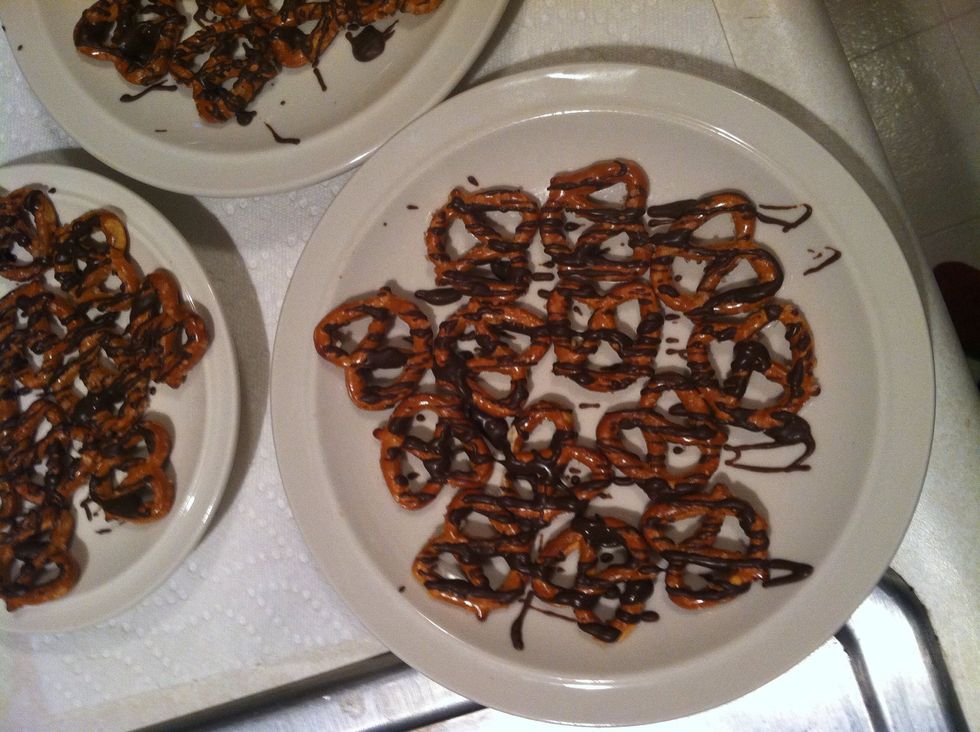 If you have extra chocolate, find something fun to do with it! I happened to have pretzels in my cupboard, and what's better than covering them with chocolate?
After SIX hours have passed, pick up one of the hardened leaves.
Gently, pull from the stem and slowly raise the leaf from the chocolate.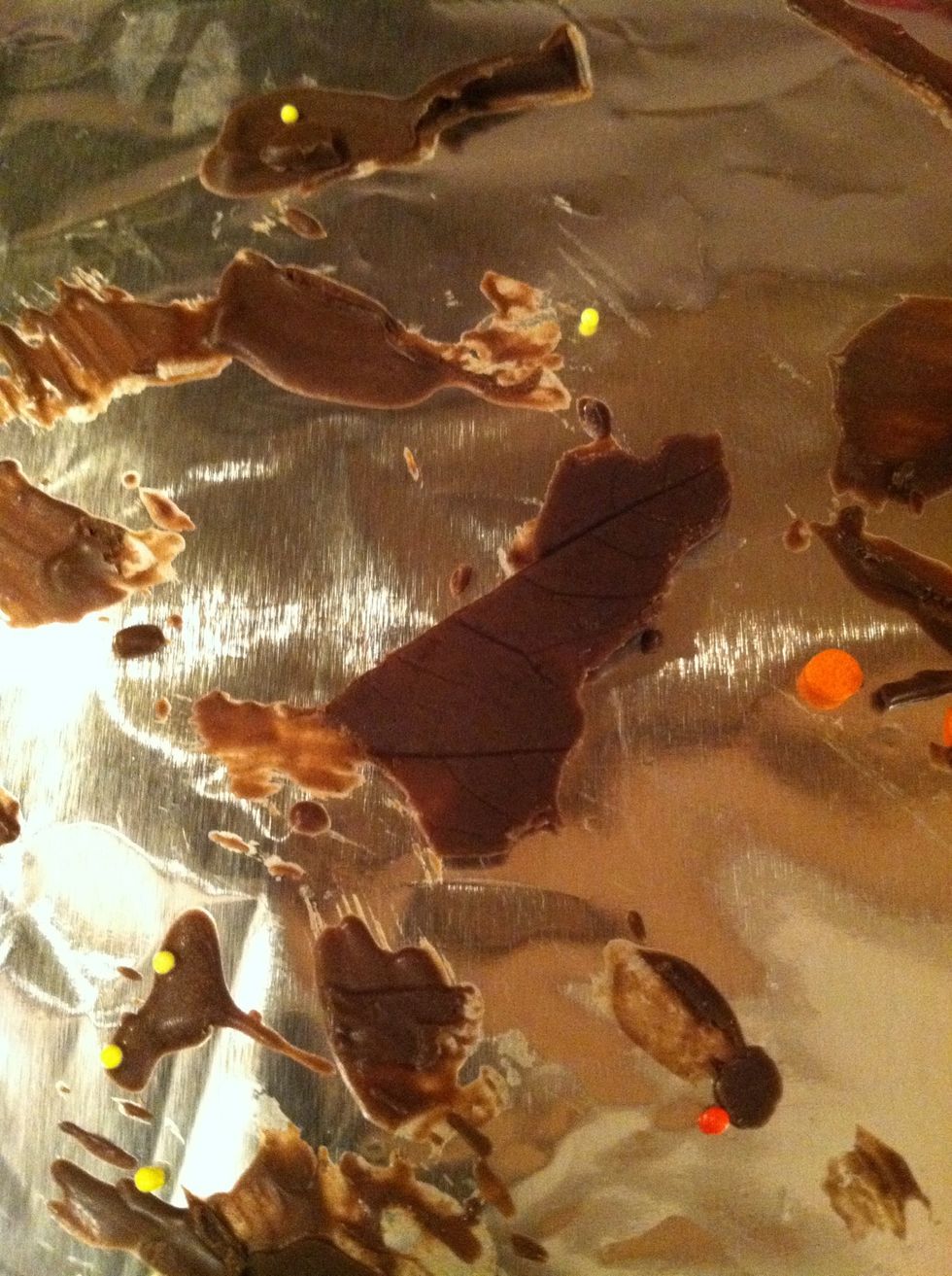 I broke another one...it's okay, tho!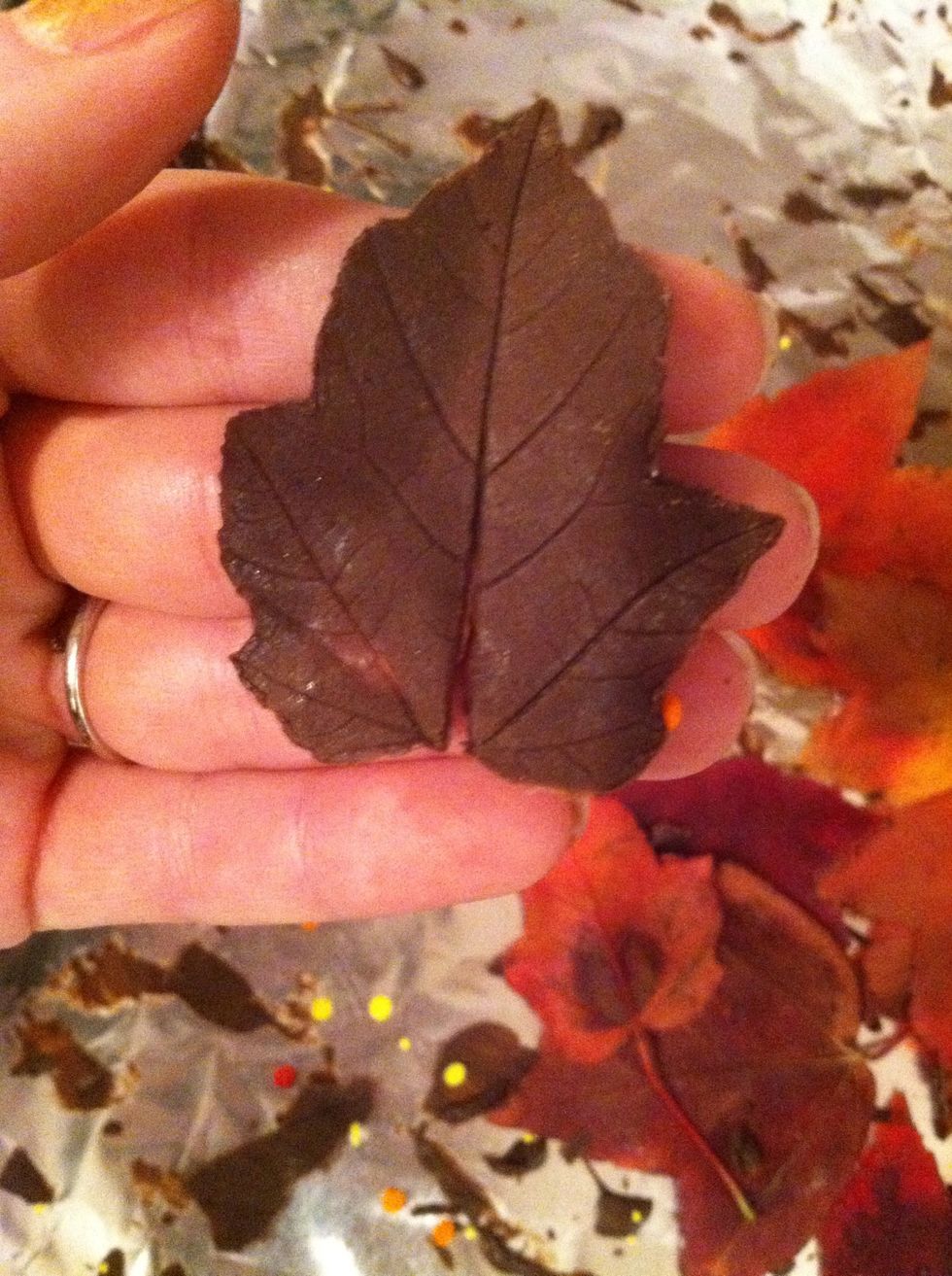 If the middle vein splits, it's okay. Put that one in your "good" pile, because once it hardens you won't even be able to see it.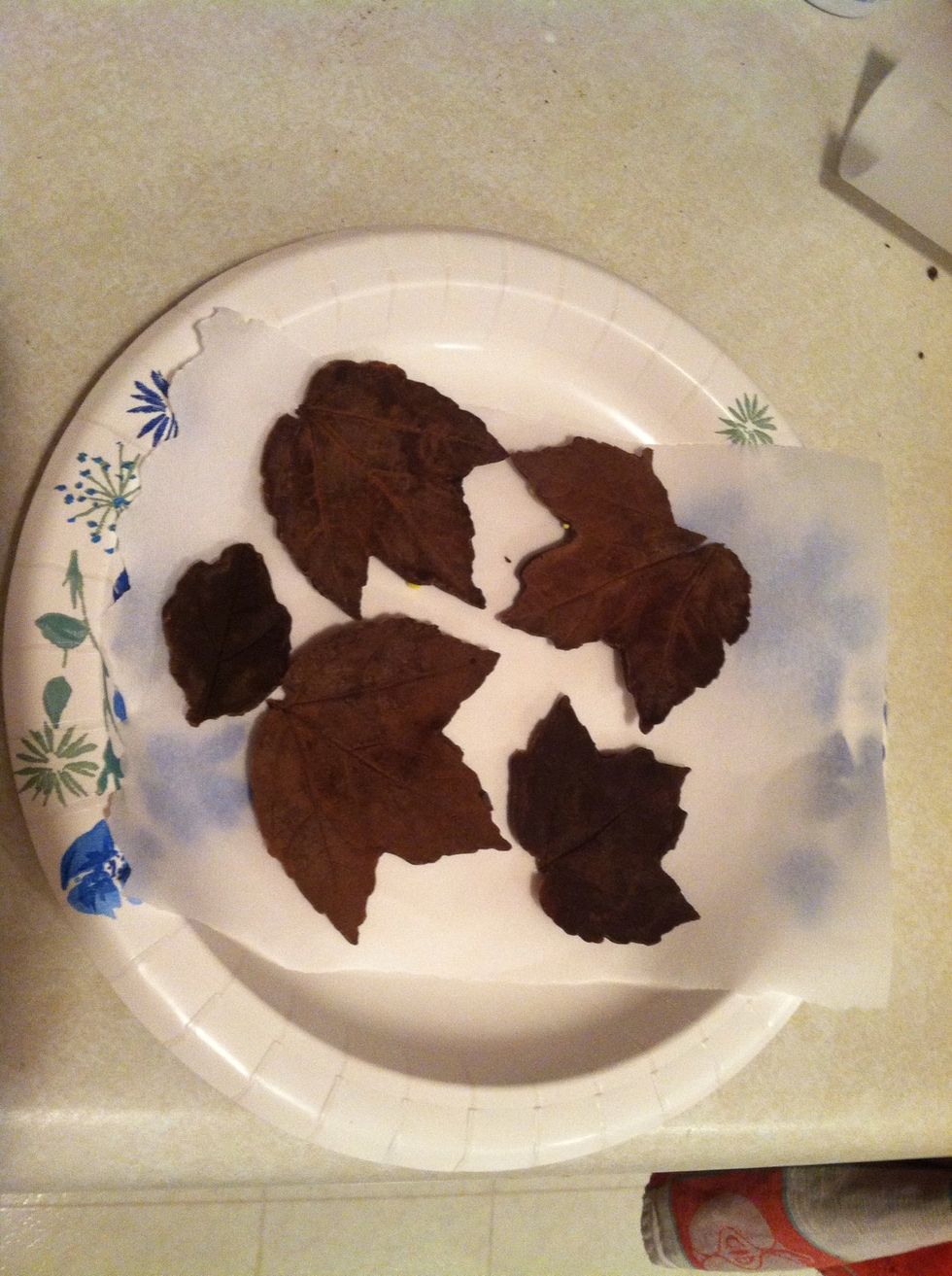 Put a piece of baking parchment on a paper plate. Layer the leaves, always having parchment between each layer.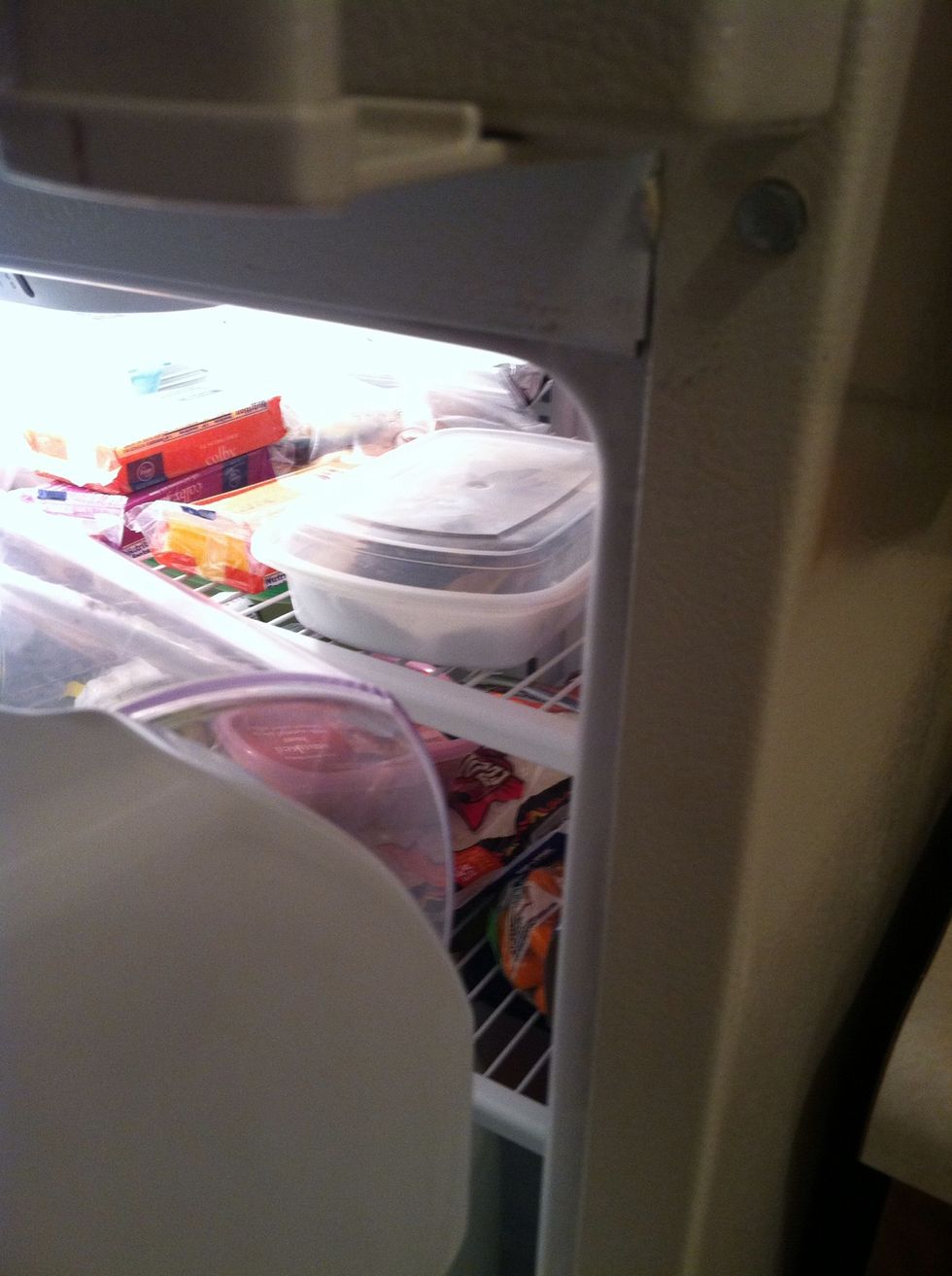 Refrigerate until you use them. They'll keep for about two weeks before getting weird.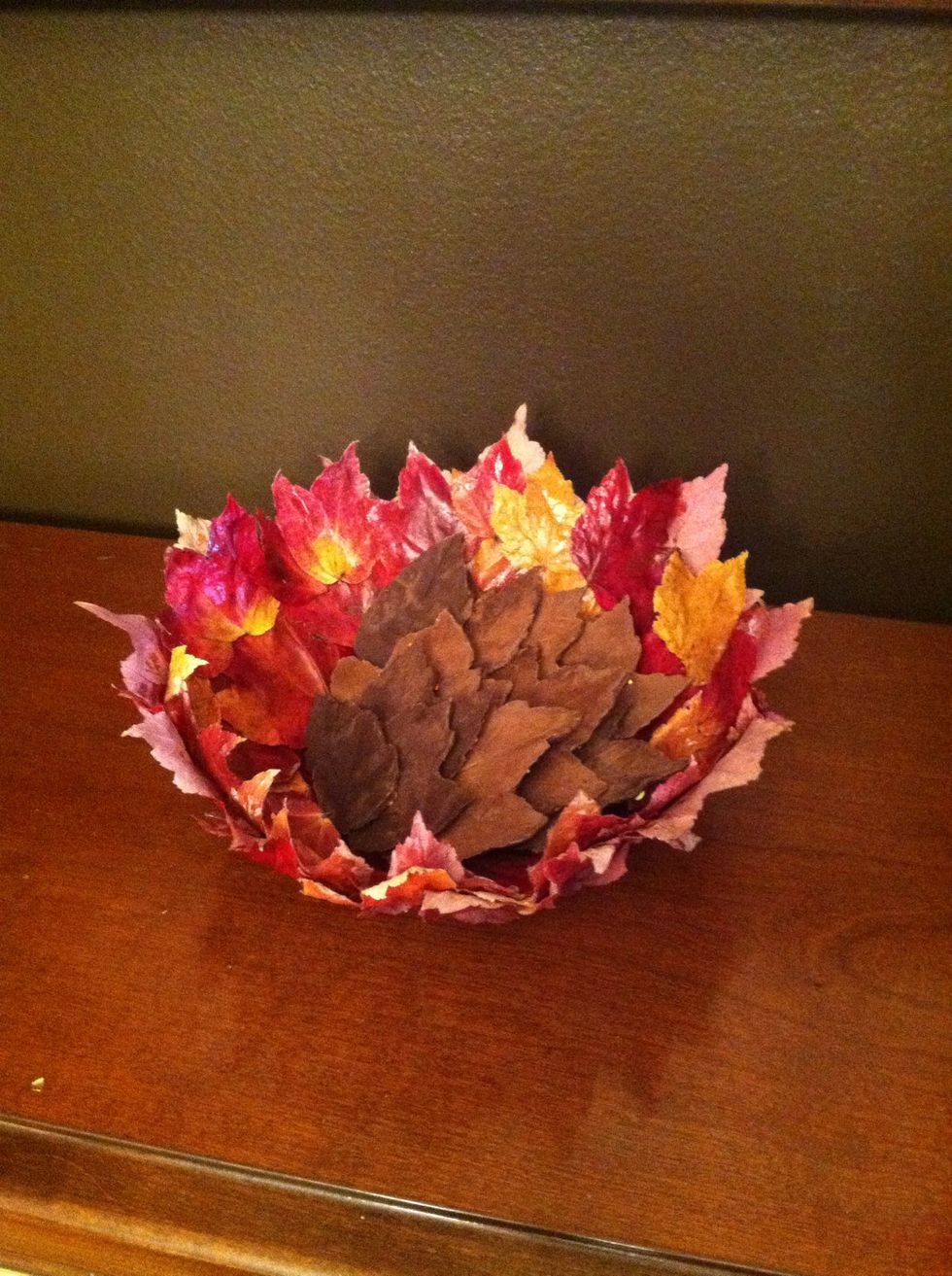 Enjoy!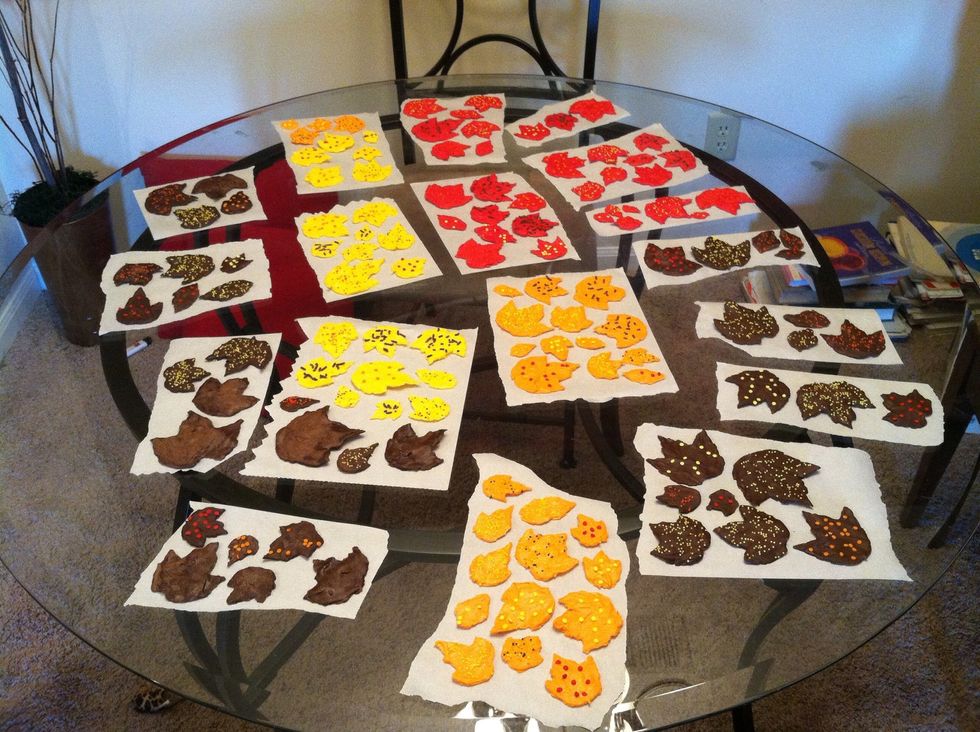 If you decide to make more than one color, set them all out before you start packaging them to make sure you know how many of each you should put in each package.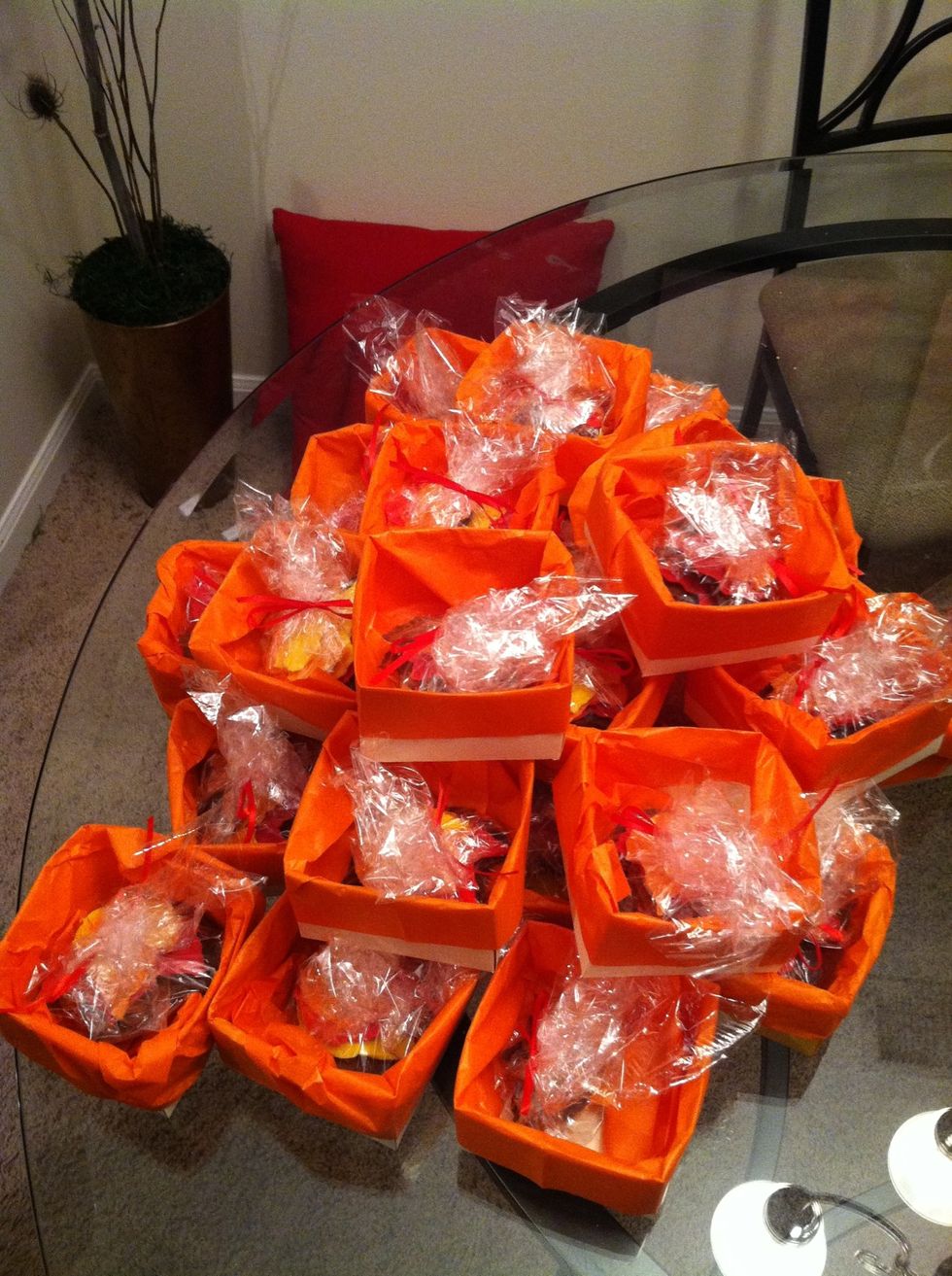 Wrap them however you like. These are for a bake sale, but they would also be great for a present or place card!
Leaves
Chocolate
Sprinkles (optional)
Paper towels
Parchment paper or aluminium foil
Medium saucepan
Small saucepan
Pastry brush