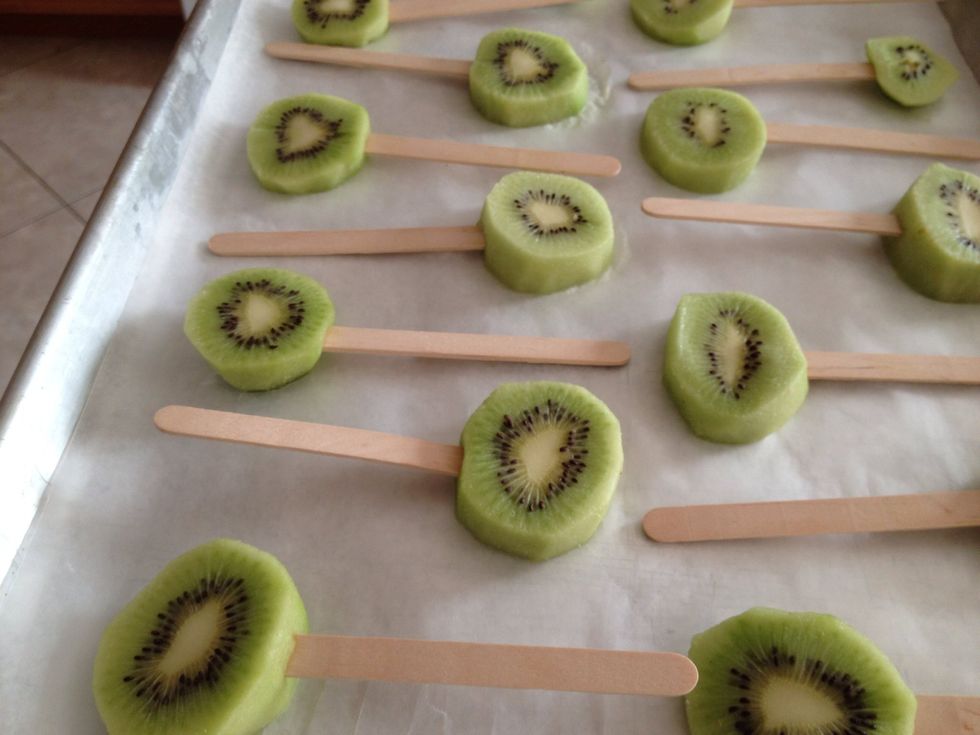 Peel and cut your kiwis. Stick a popsicle stick in each slice, and freeze in the freezer for 15 minutes on a lined baking sheet.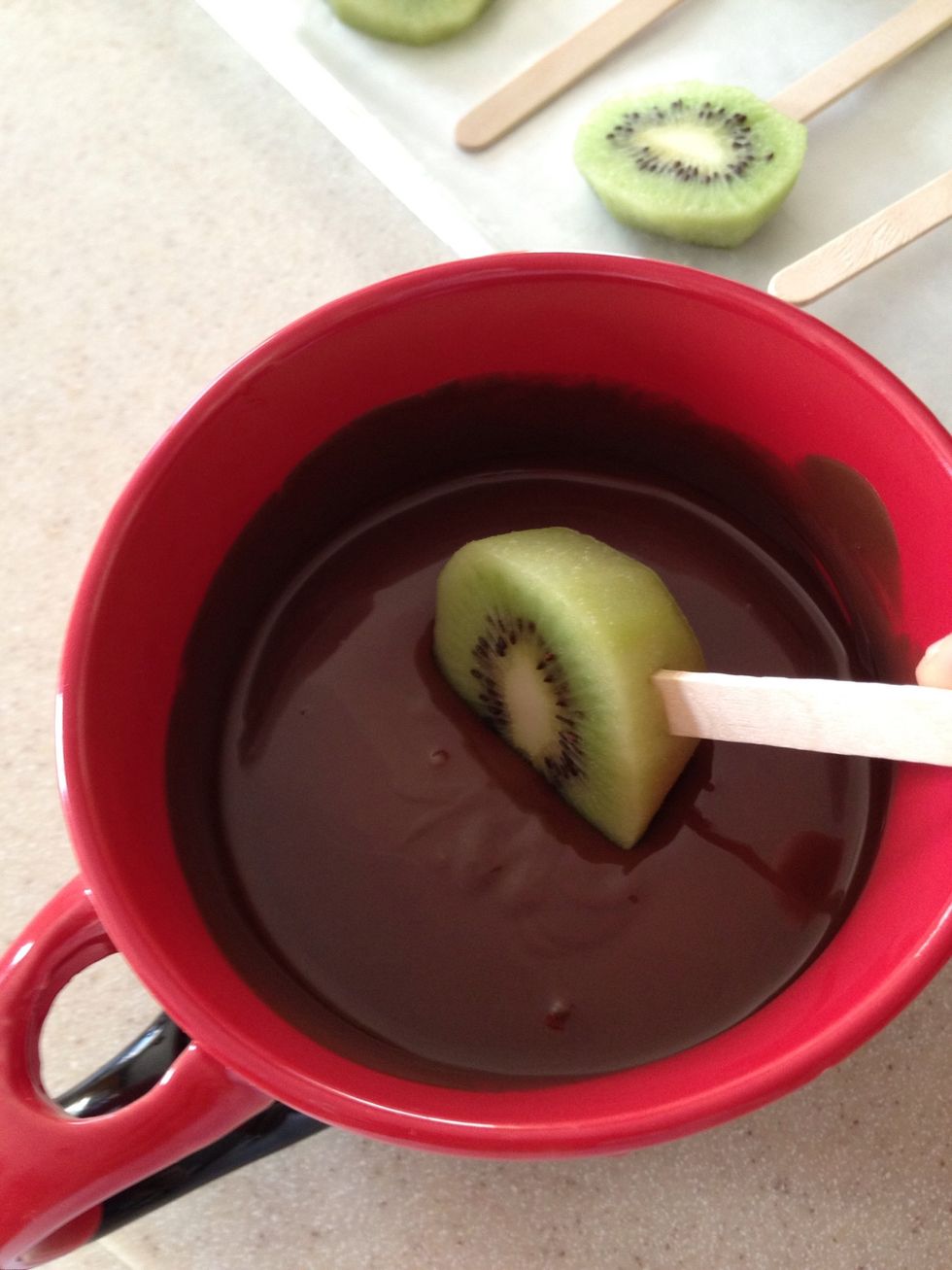 Melt chocolate and add in coconut oil to thin it slightly. Dip each kiwi pop in.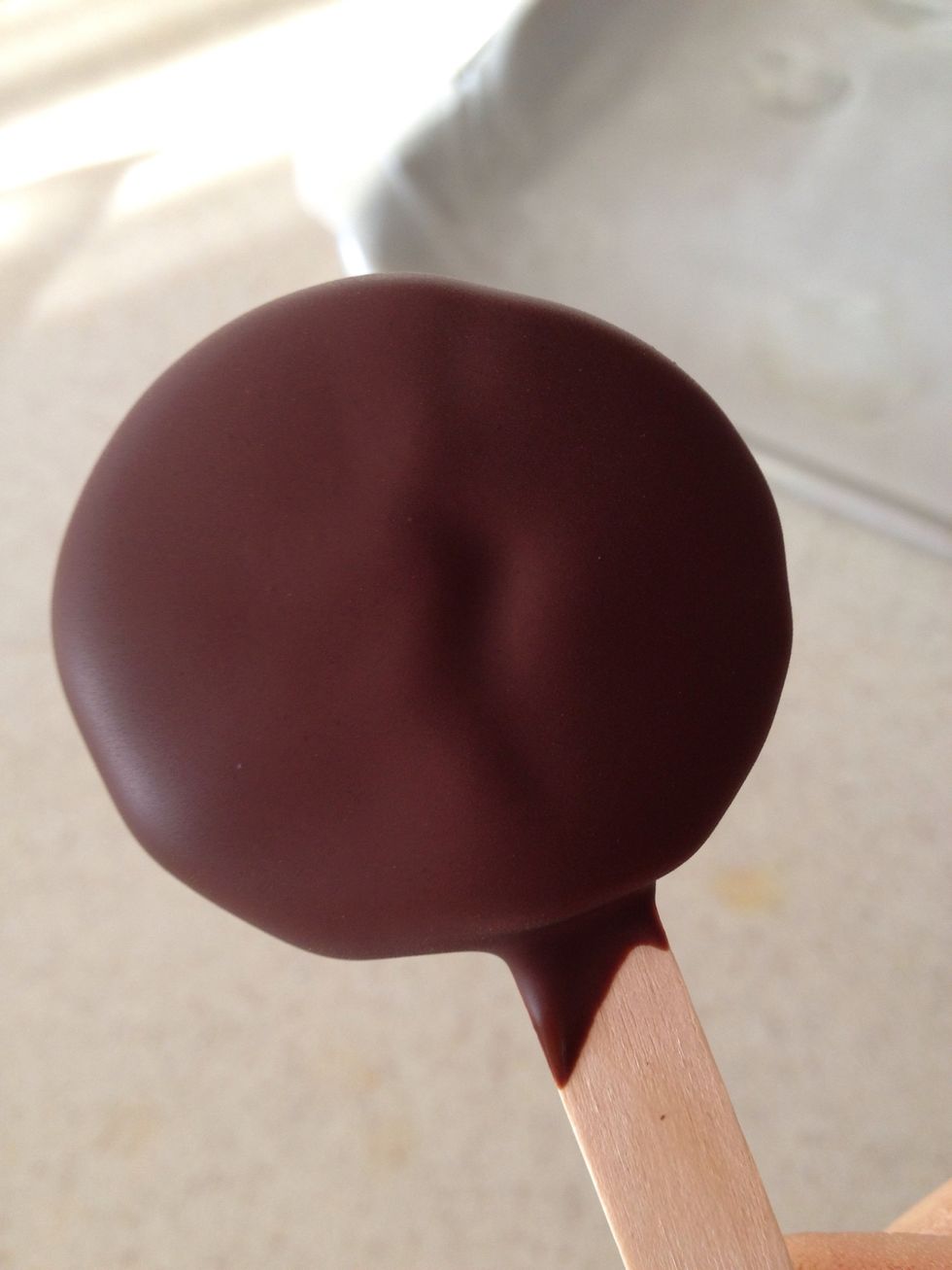 Submerge it past the kiwi and to the stick. This prevents the kiwi pop from falling apart.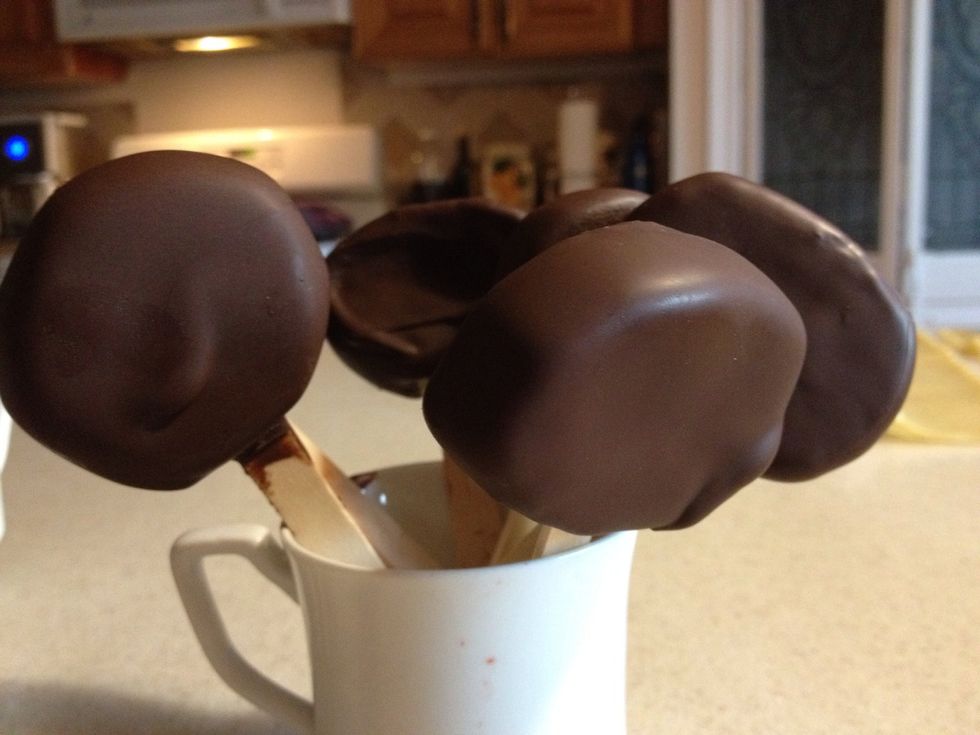 Refrigerate for at least 30 minutes to allow the chocolate to fully set.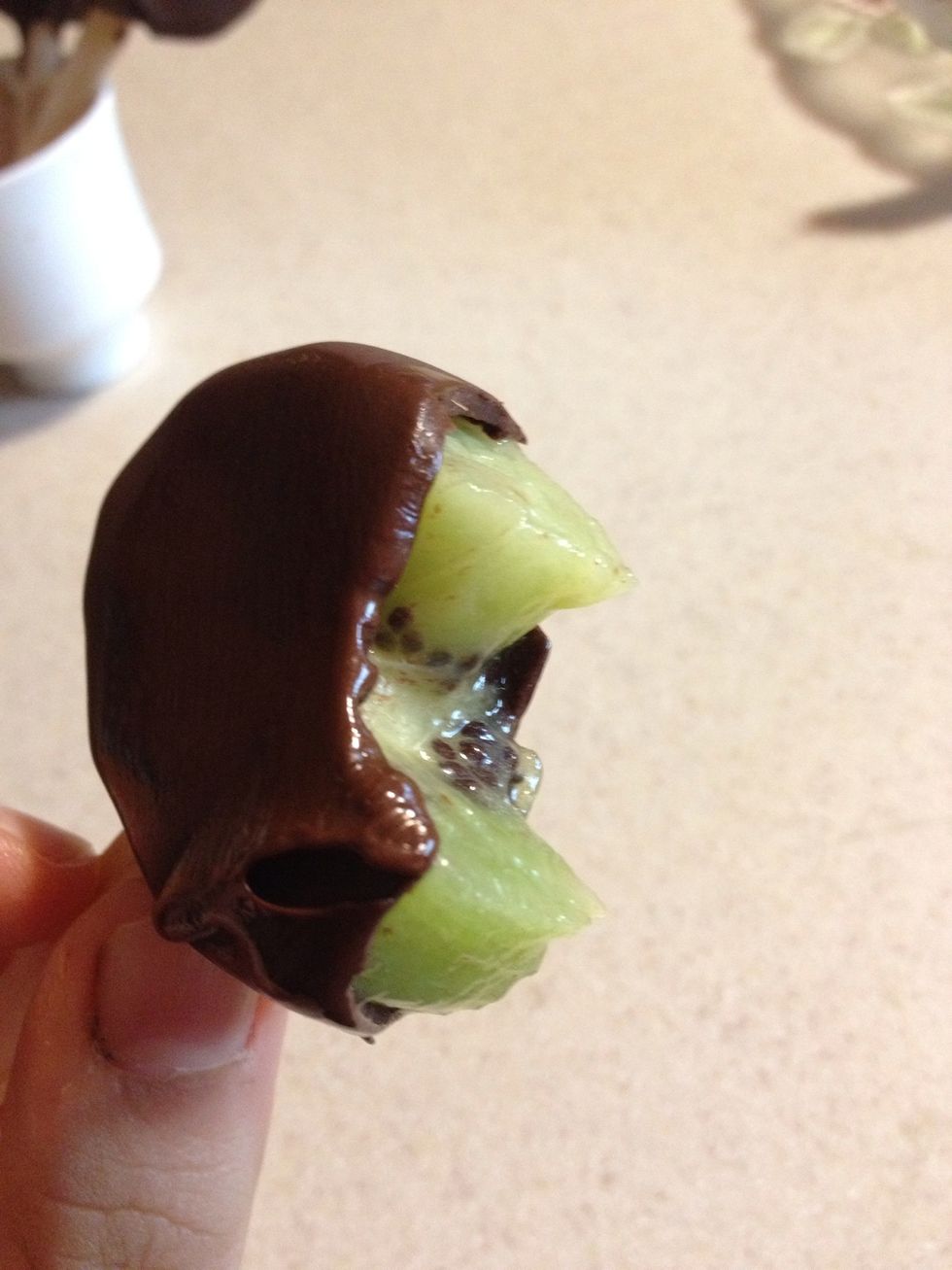 Enjoy!
Kiwis
Chocolate for melting
Coconut oil (to thin out chocolate, optional)
Popsicle sticks