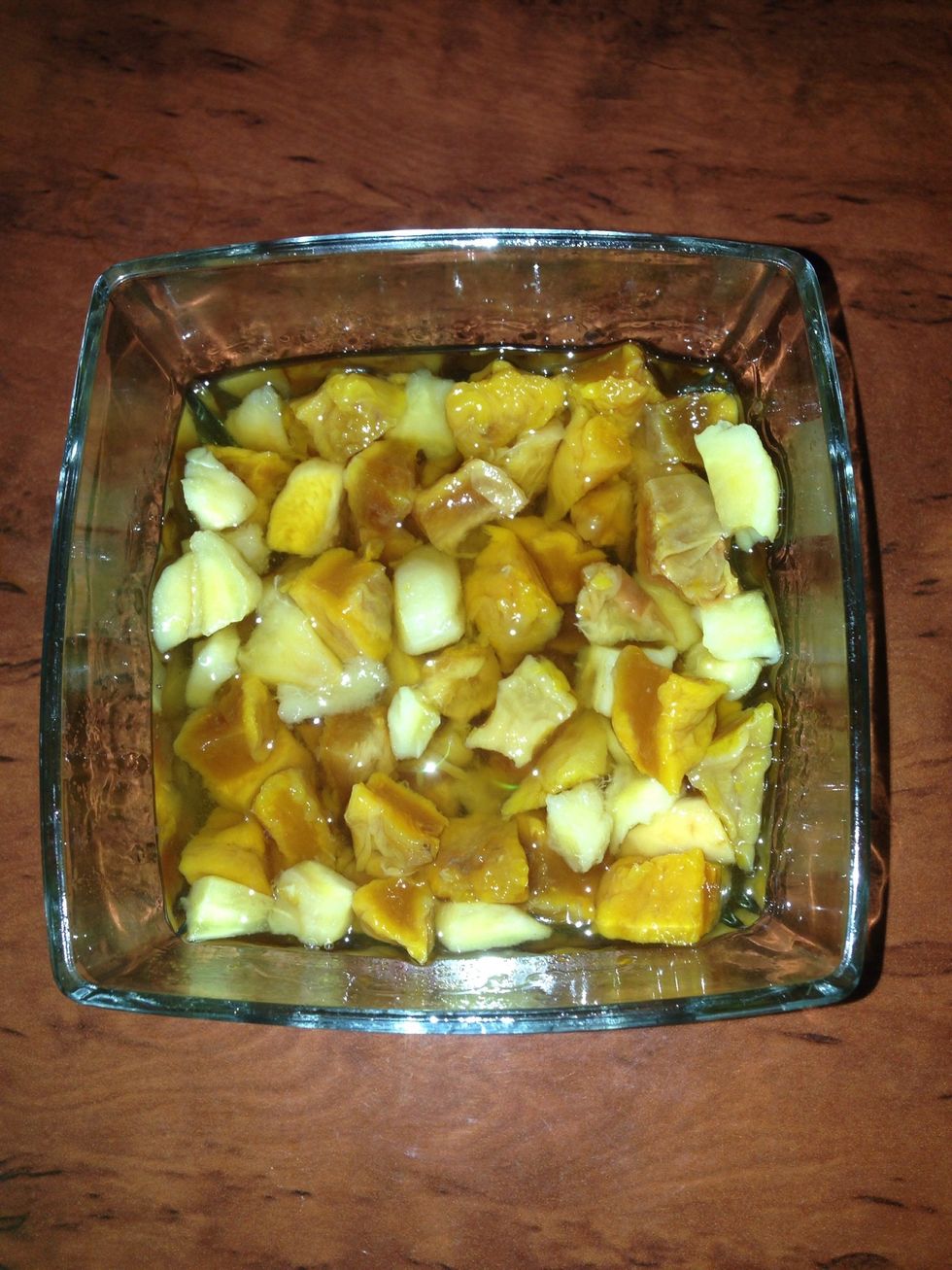 First put dry fruits into a pan and add some Brandy to soften them and to give the great flavour. Leave for 40 minutes, then dry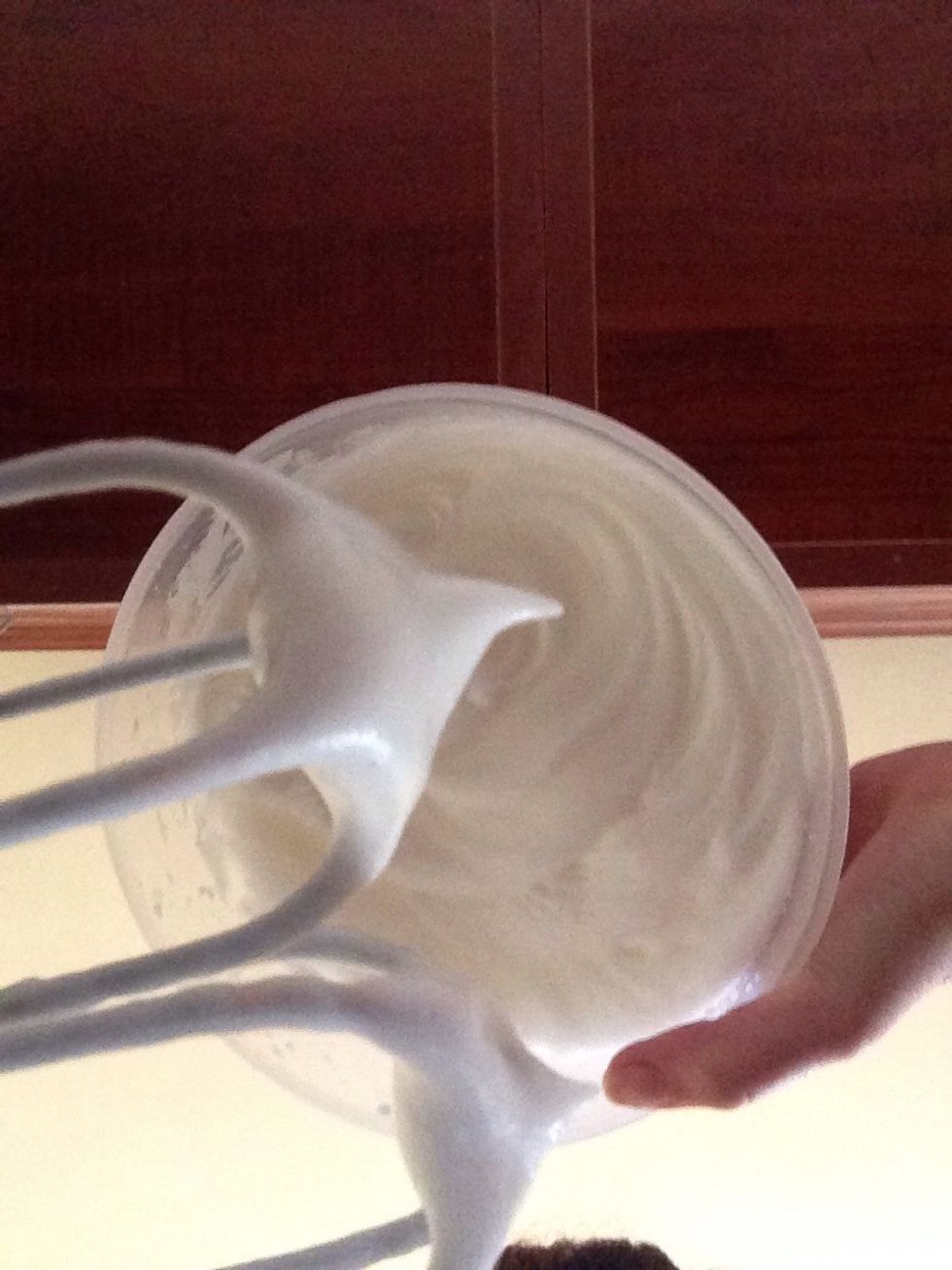 Beat the cold egg whites until soft picks. I have tuned it upside down to show how firm it is😊😊
Set them aside and in another bowl mix the butter, sugar and vanilla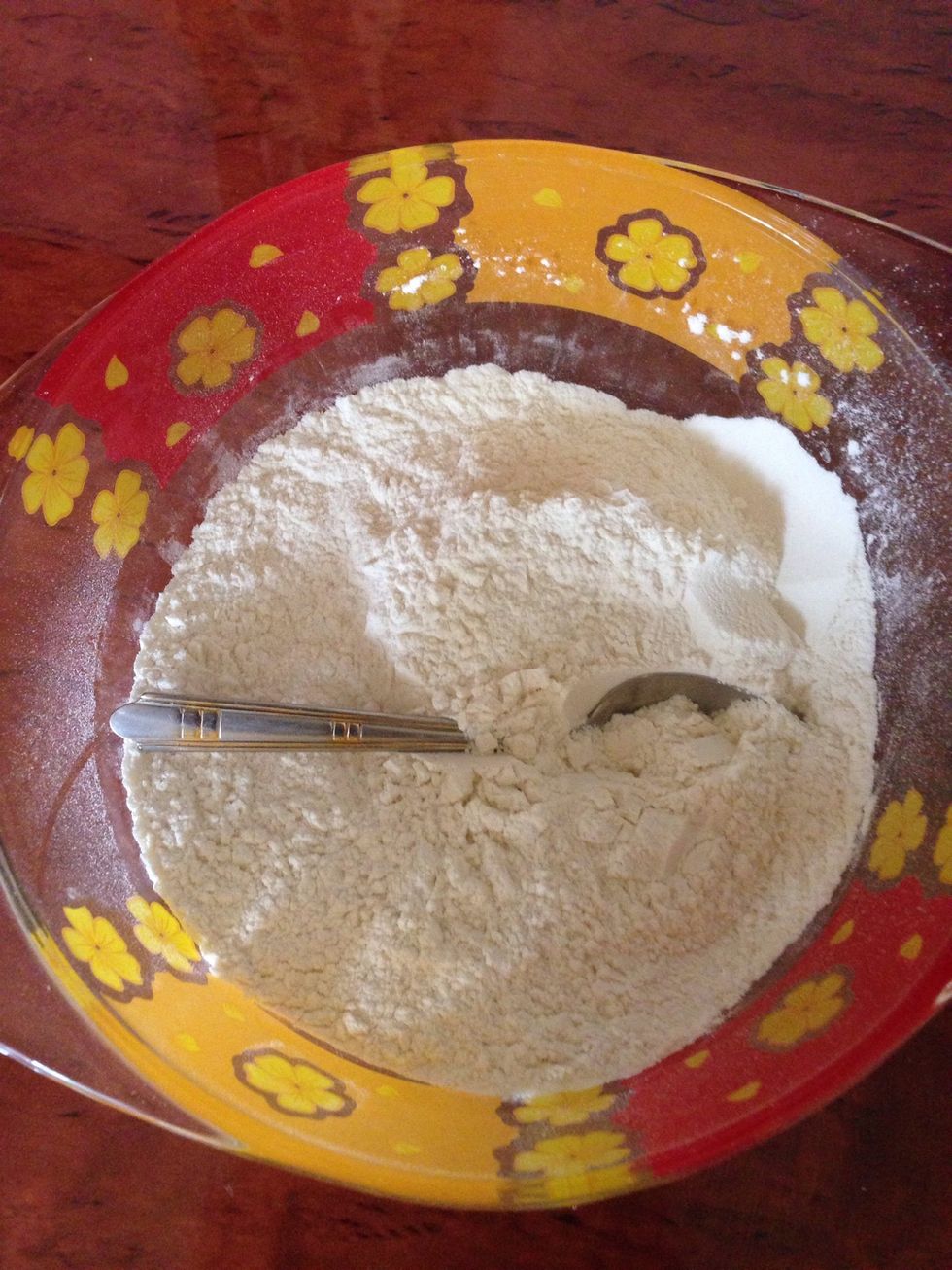 Sieve the flour with the baking powder, mix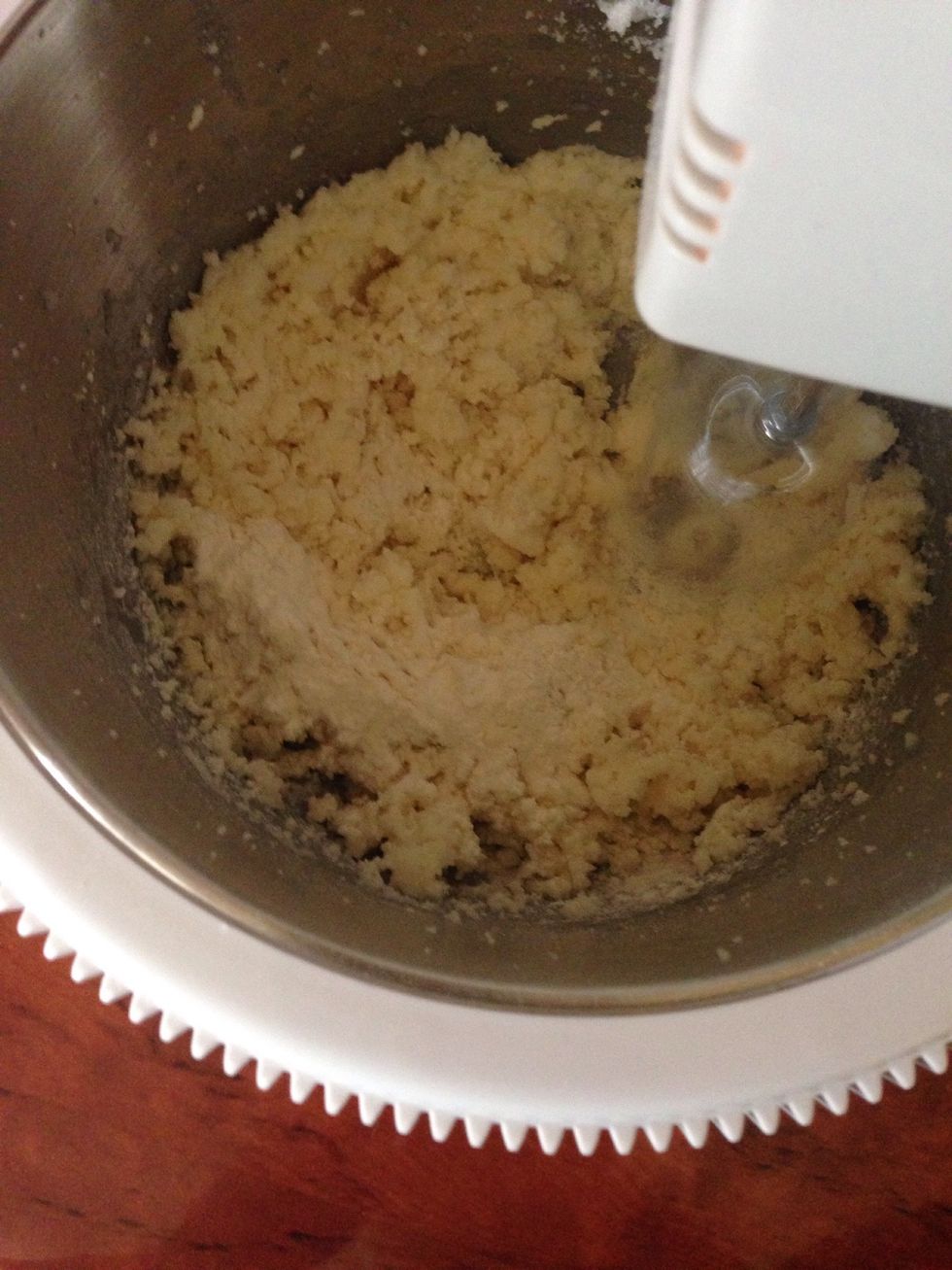 Now add the dry ingredients in three batches alternating with one cup of milk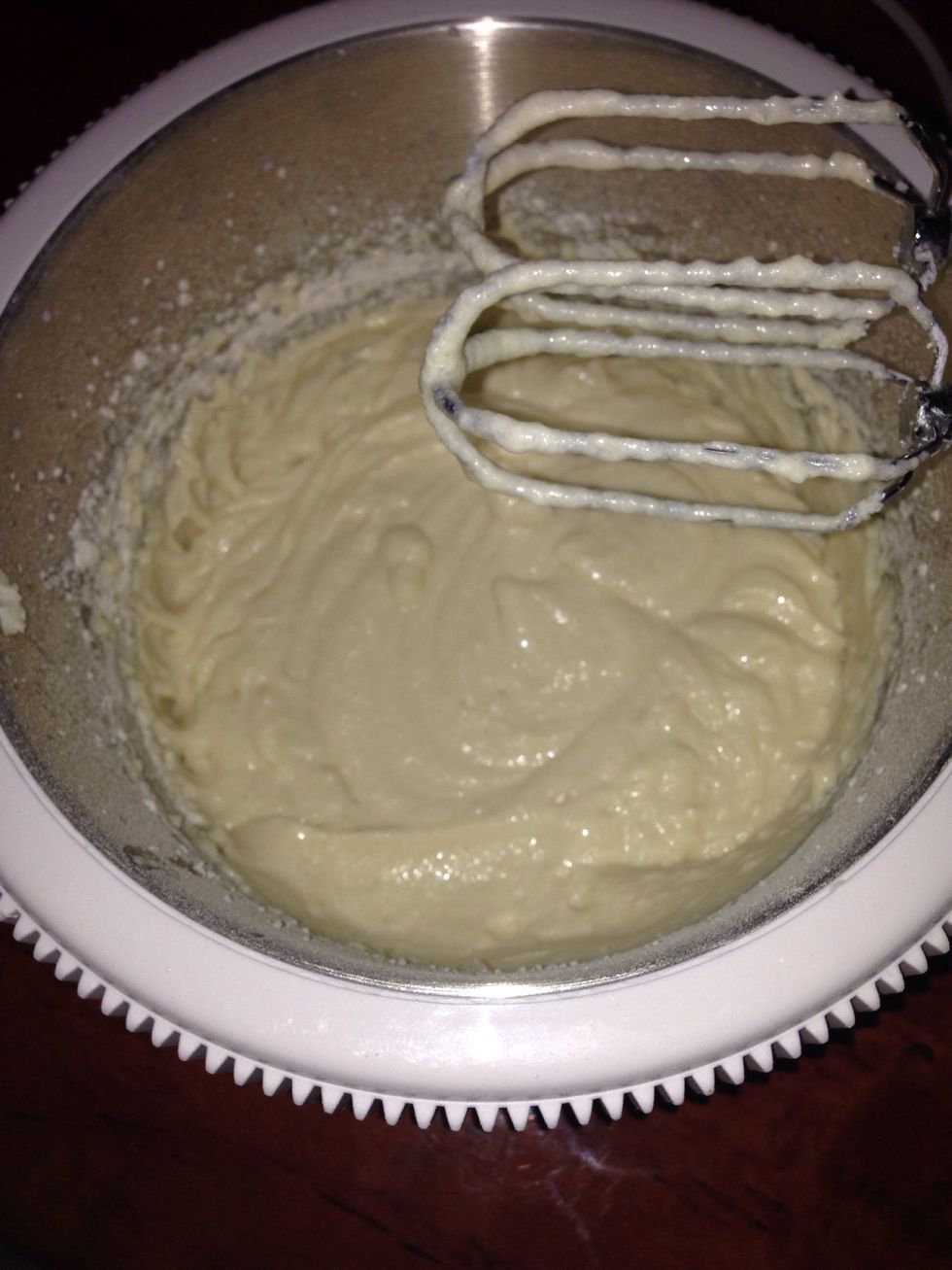 The batter should look like this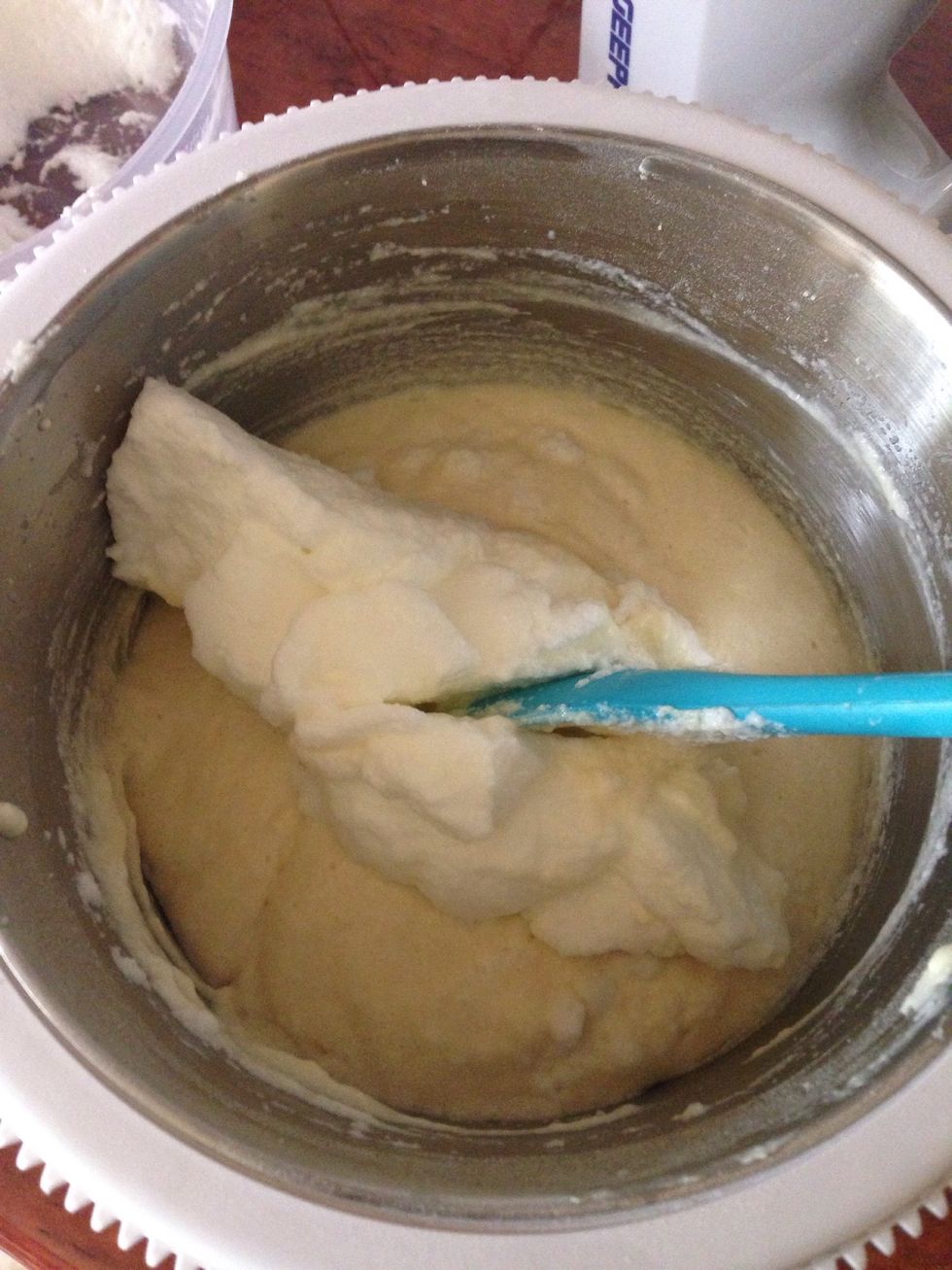 Carefully fold in the whites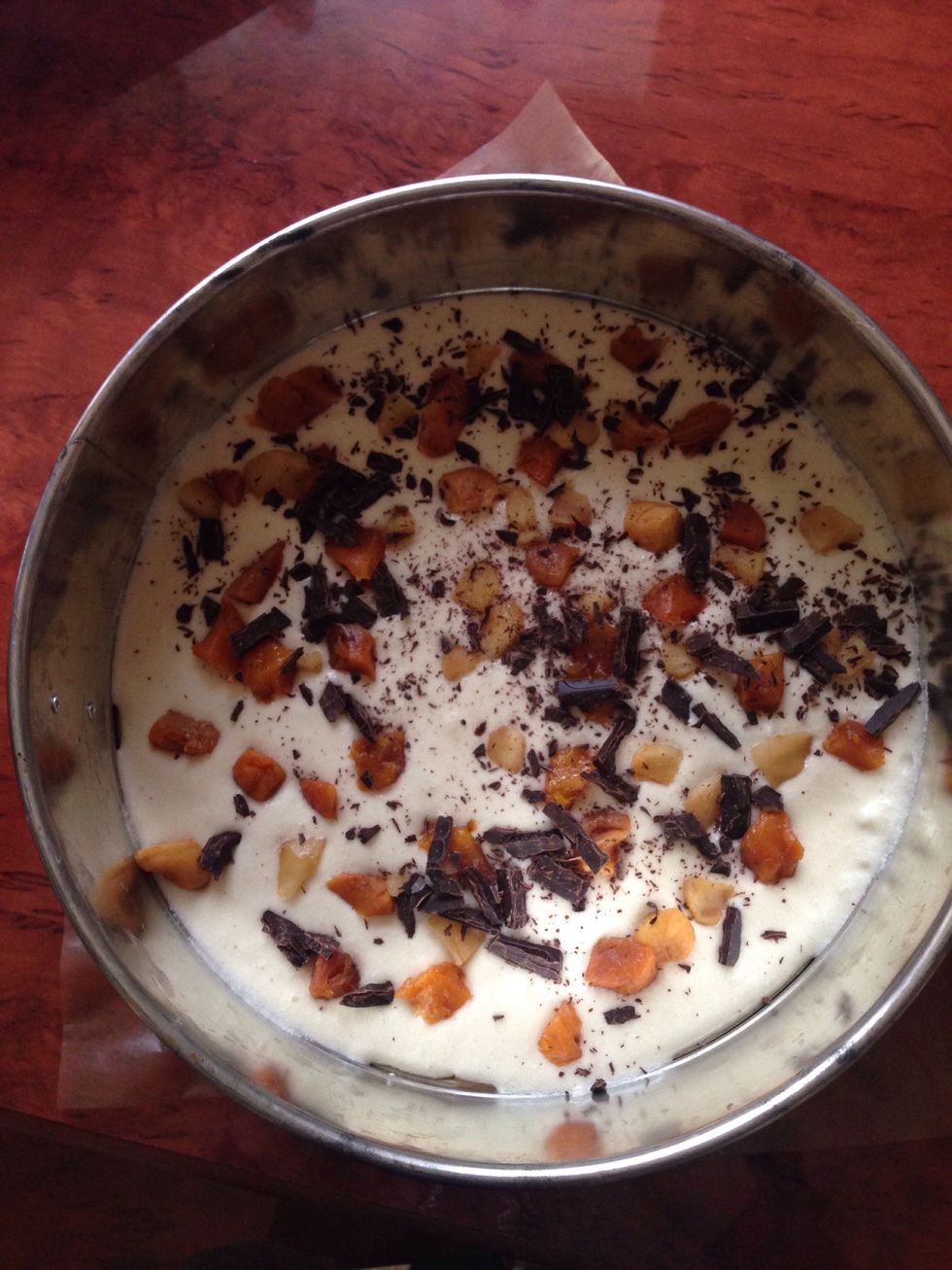 Now in a springform pan add half of the batter, then spread the filling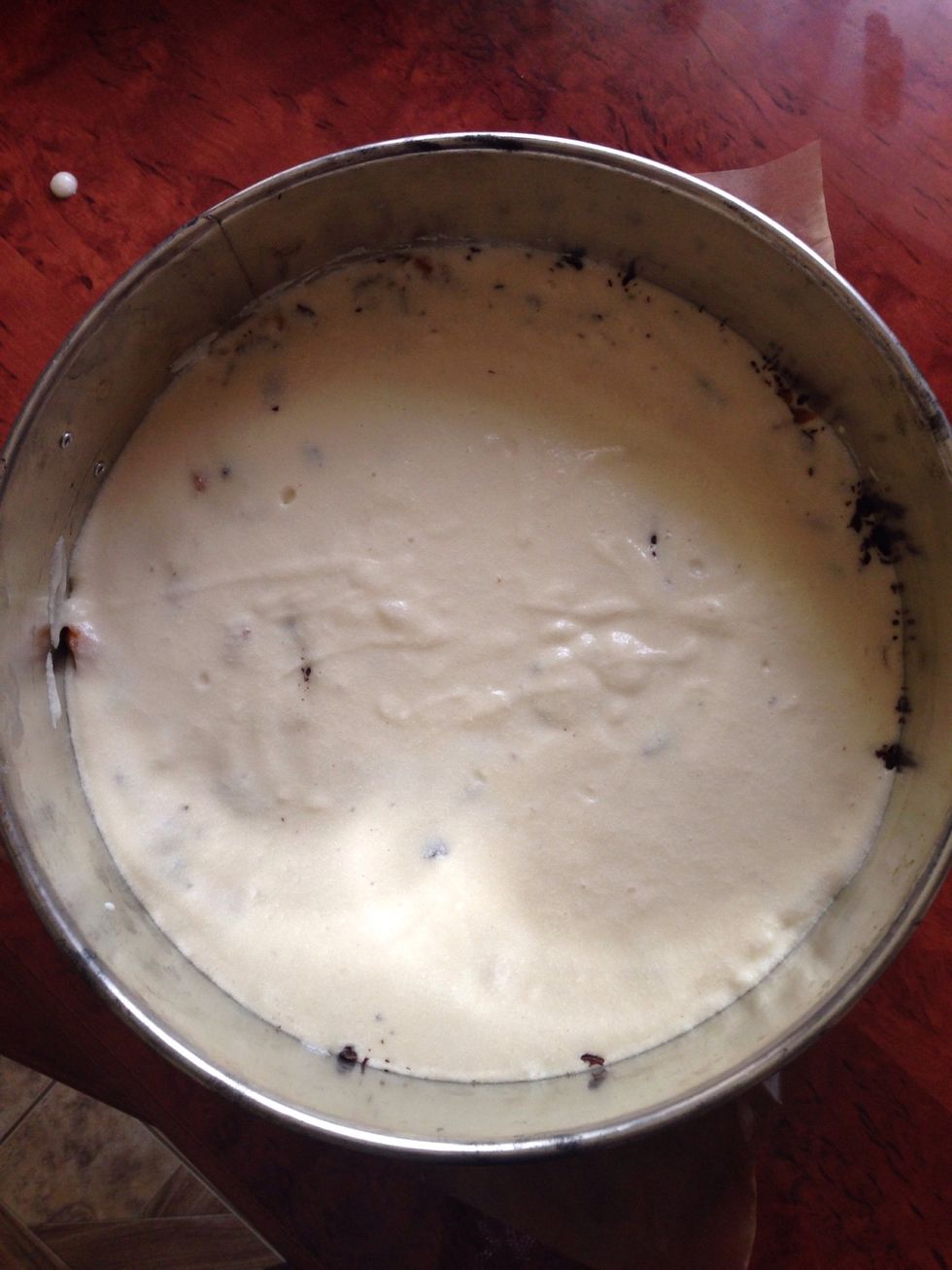 Cover it with the other half and take to the preheated oven 350F for about 35 minutes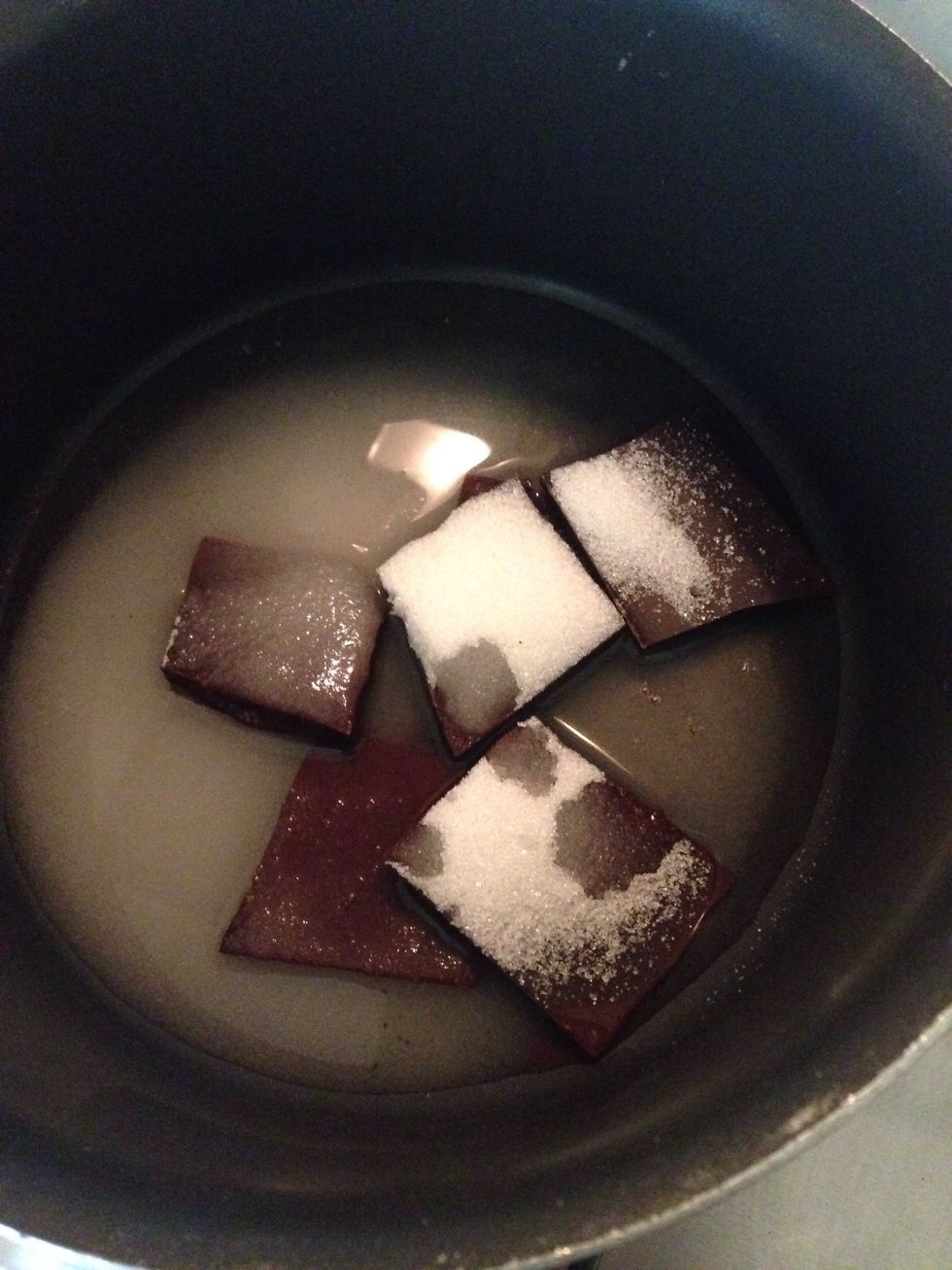 Meanwhile lets make the glaze. Put the sugar, chocolate and water into a pan ant heat until chocolate and sugar melts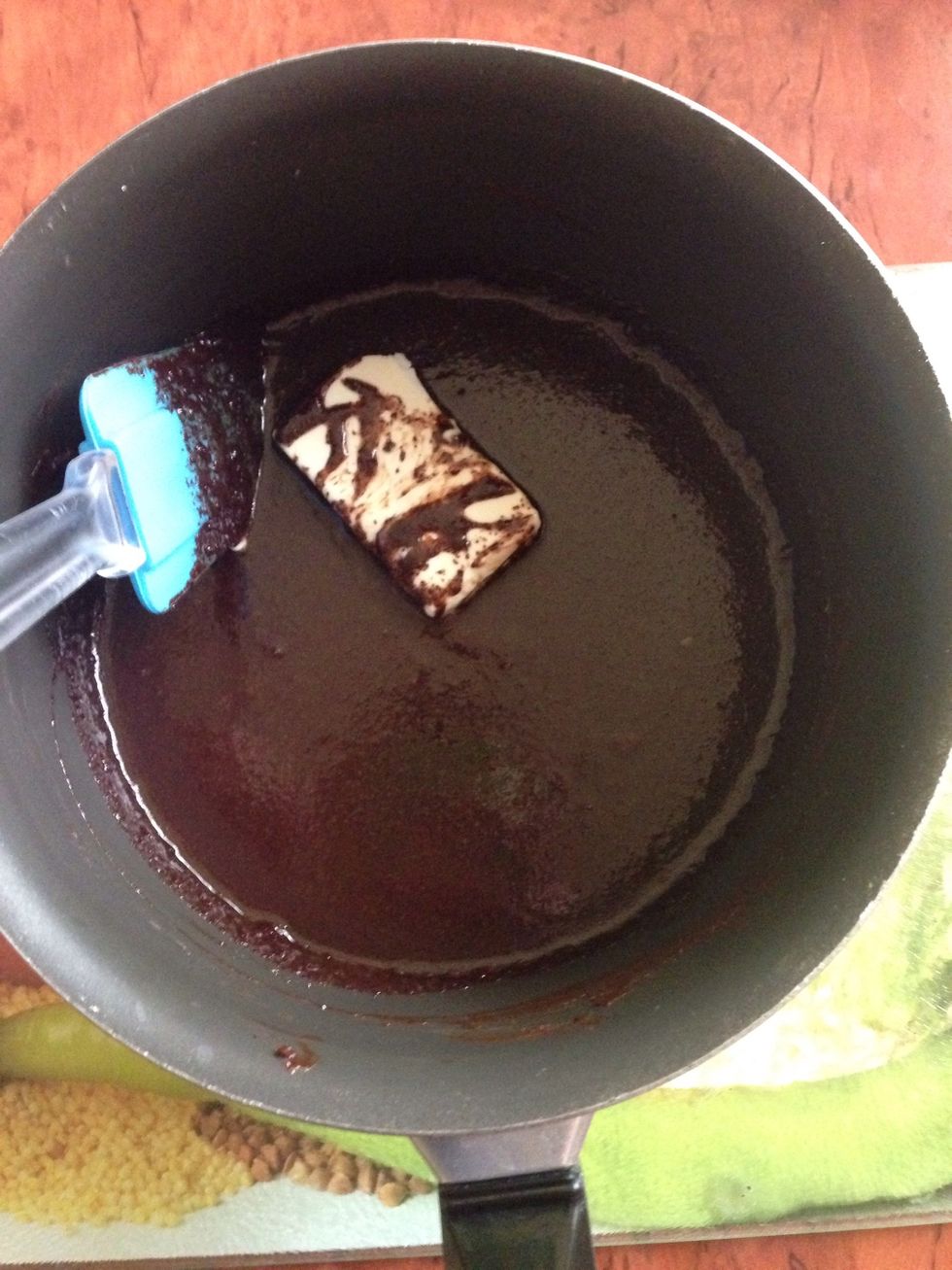 Take off the heat and add the butter.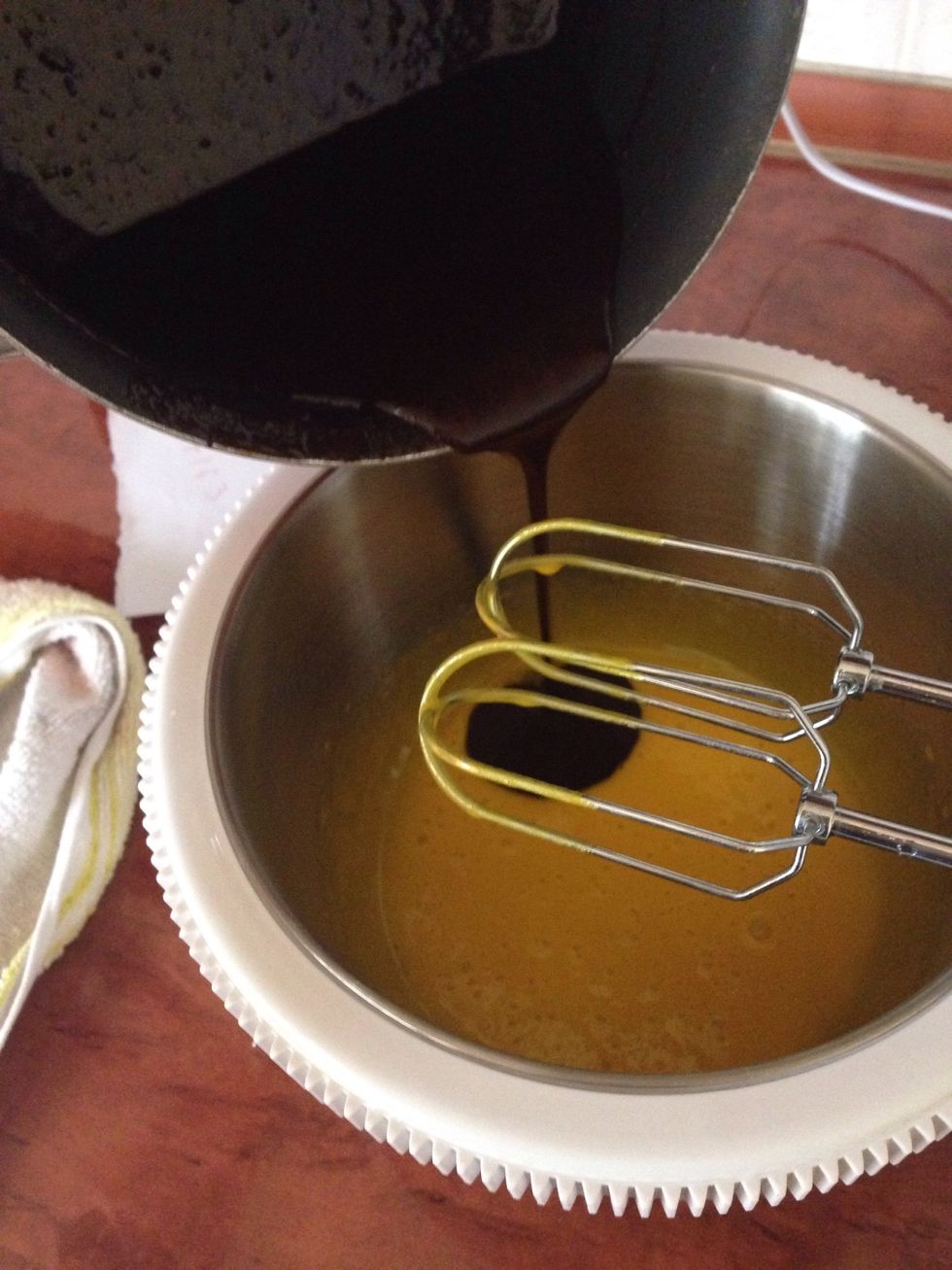 In a separate bowl mix the yolks until pale, then carefully add the warm glaze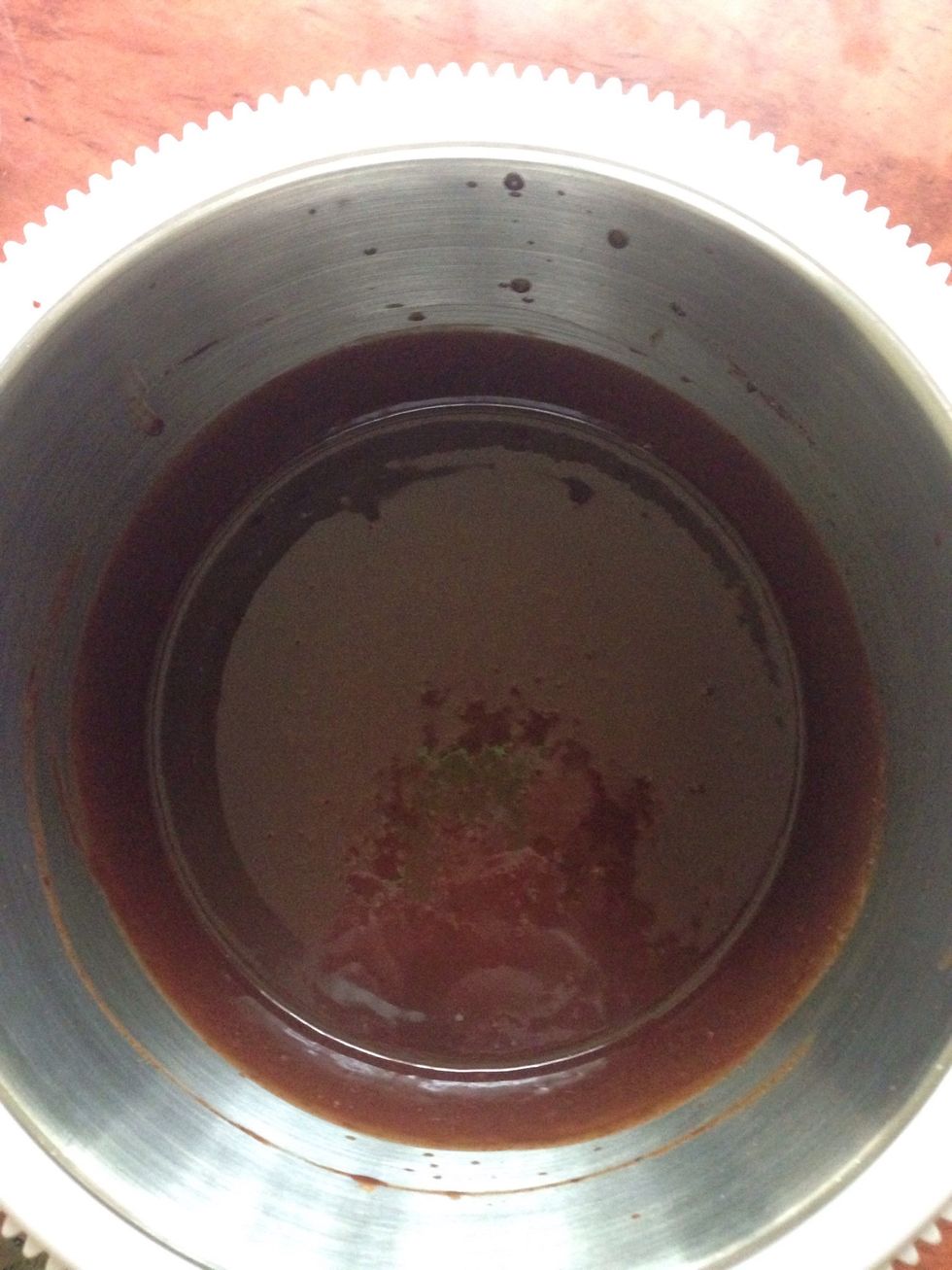 See how shiny it is✨✨✨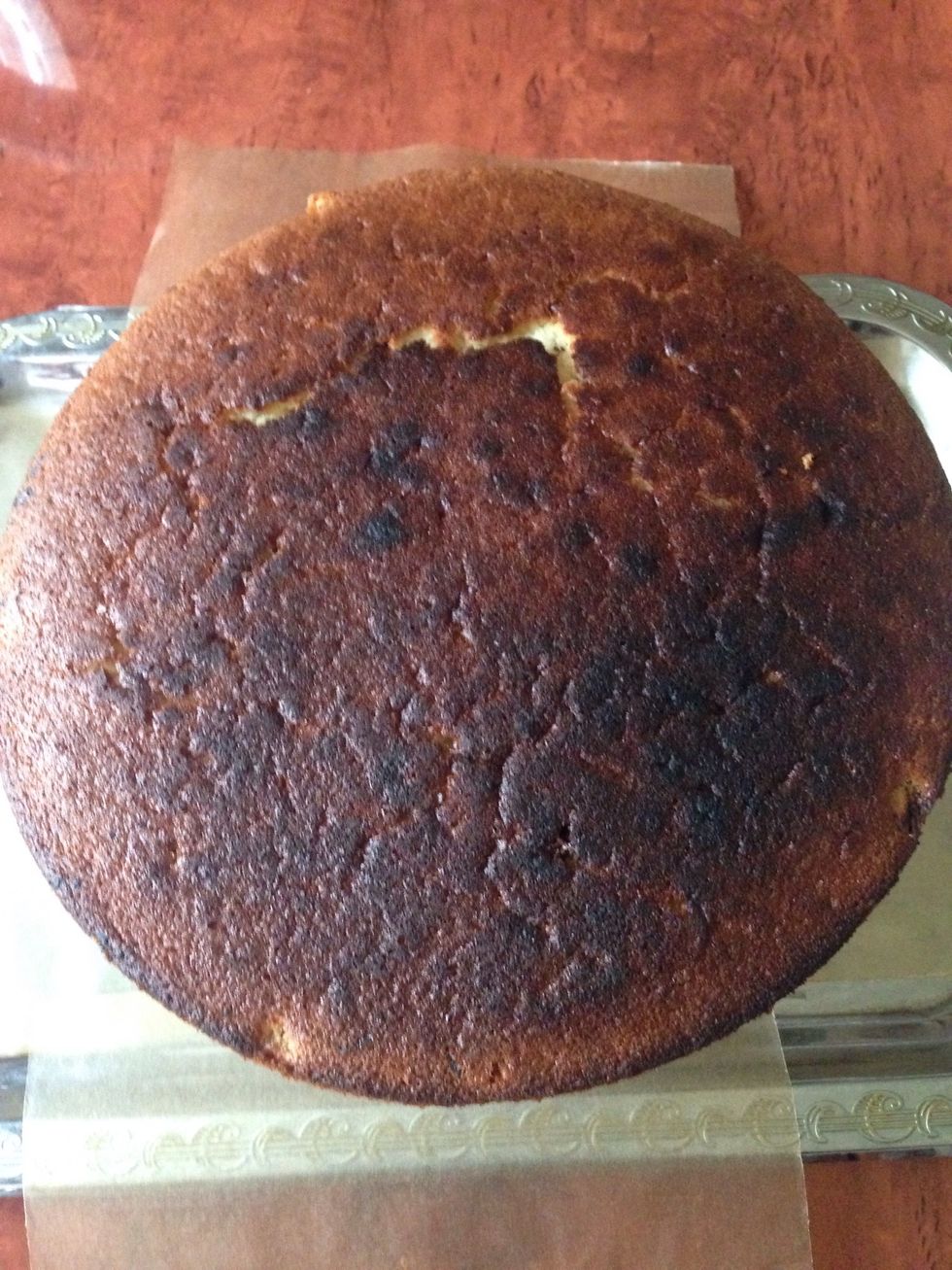 Take the cake out of the oven and ket it cool slightly.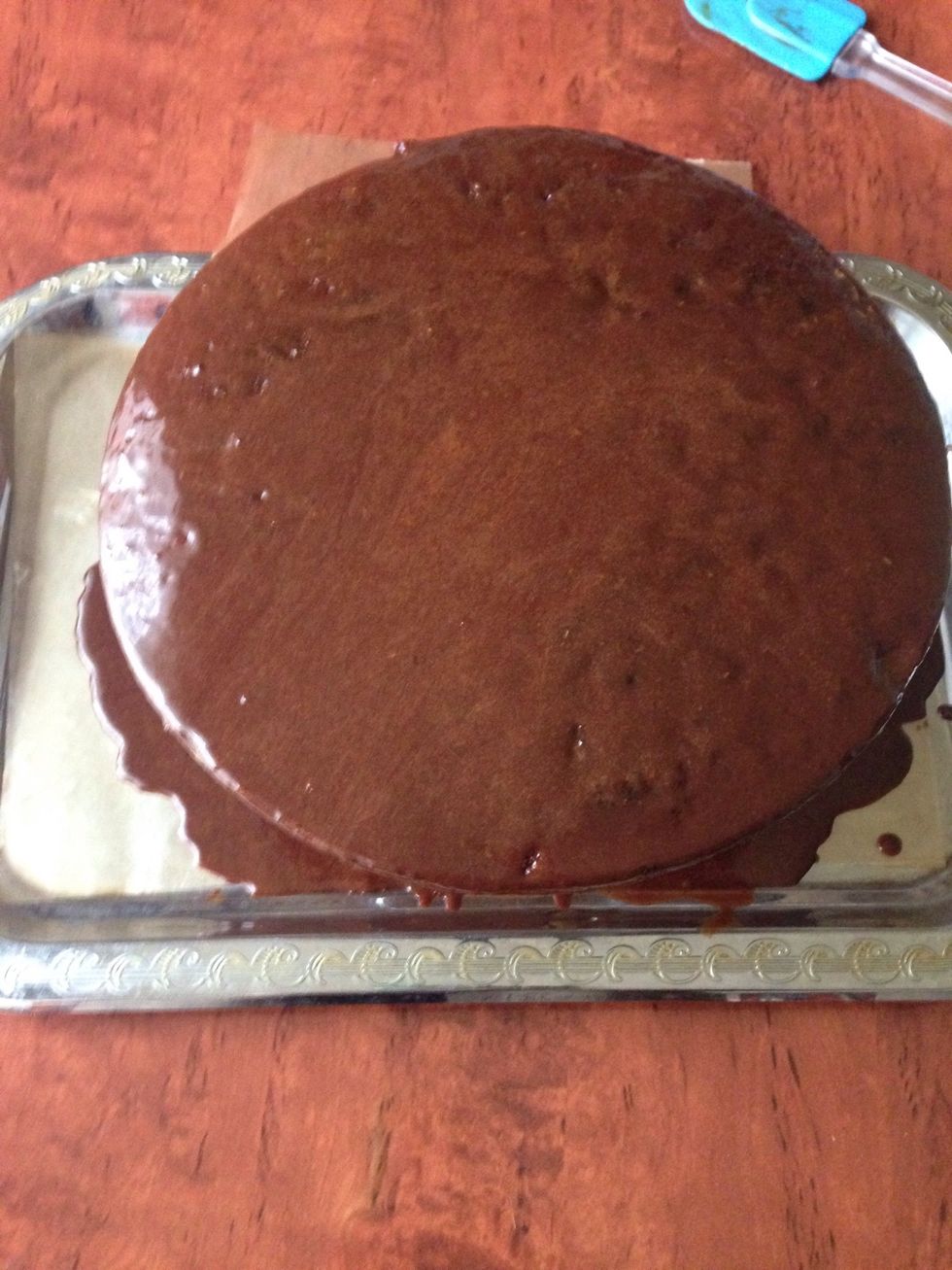 Put on a glass to make it easier to spread the glaze, like in the picture. Then take to fridge for about an hour.
And our cake is done... Hope you'll enjoy it😊😊😊
For the sponge cake
4.0 Egg whites
100.0g Butter
175.0g Sugar
1.0tsp Vanilla extract
2.0tsp Baking powder
230.0g Flour
1.0c Milk
For the filling
50.0g Dark chocolate
50.0g Dried fruit
For the glaze
50.0g Dark chocolate
3.0Tbsp Sugar
1/4c Warm water
30.0g Butter
3.0g Egg yolks