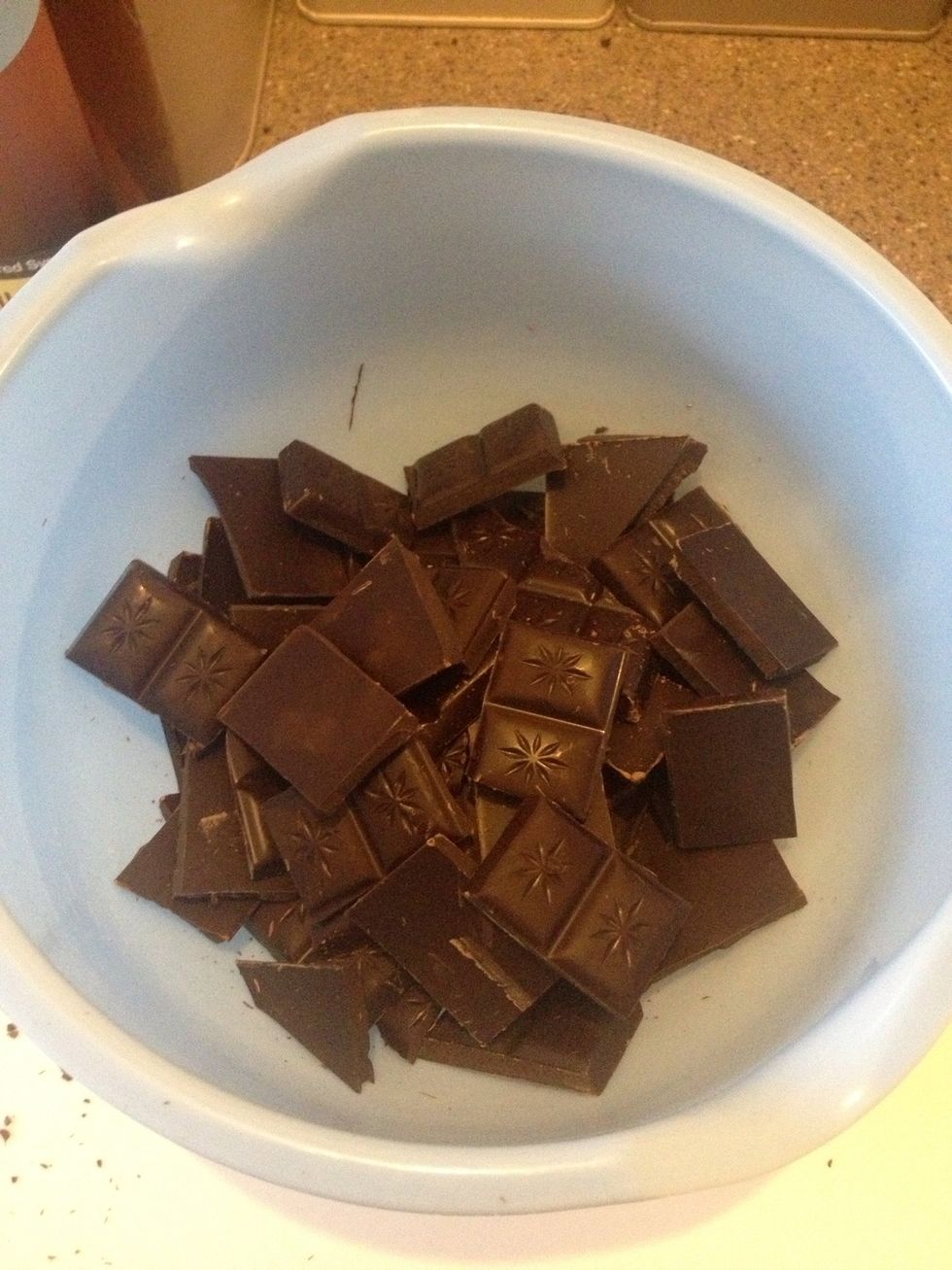 Start buy cracking the chocolate in a bowl.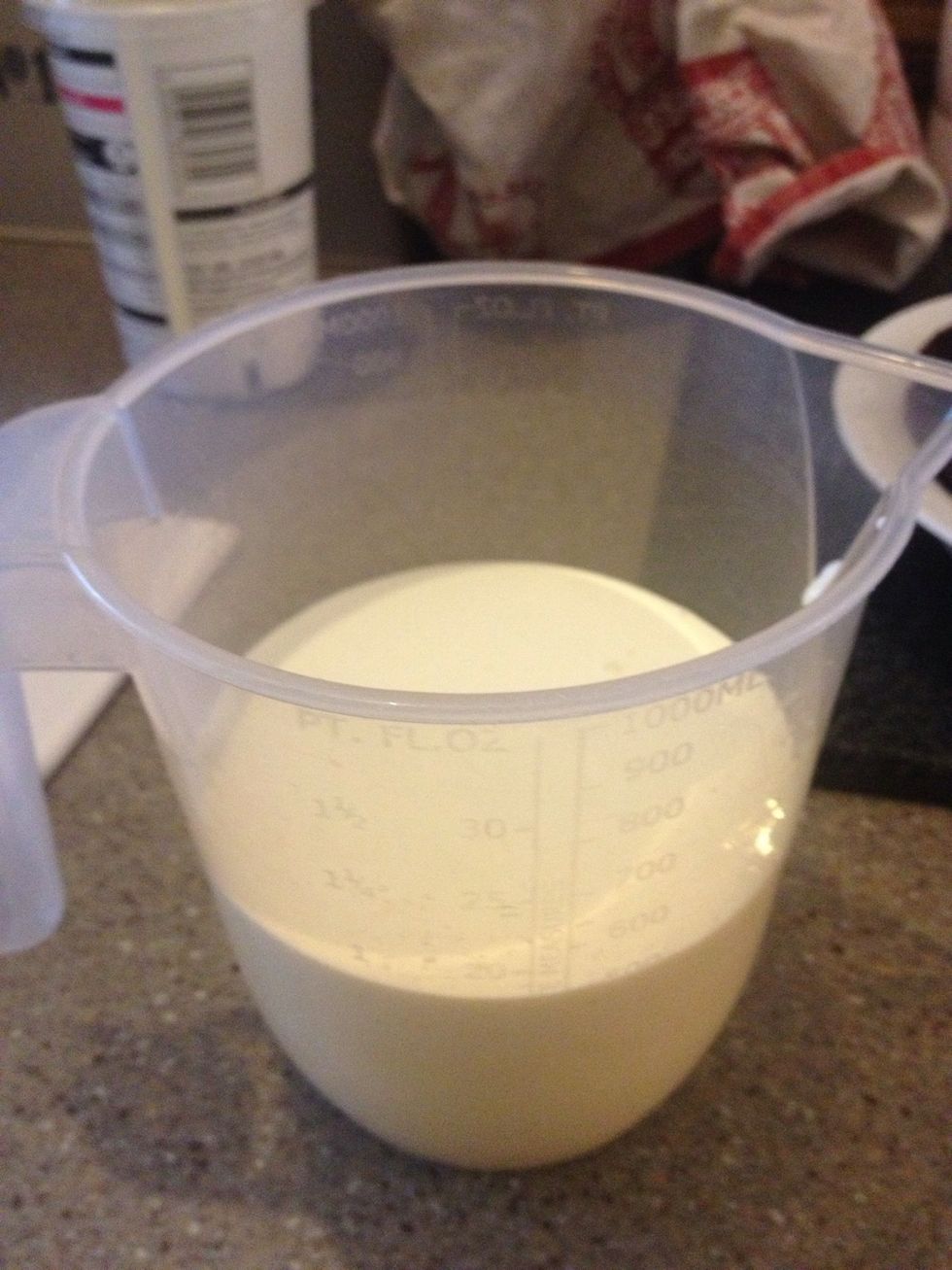 Take your double cream in a jug.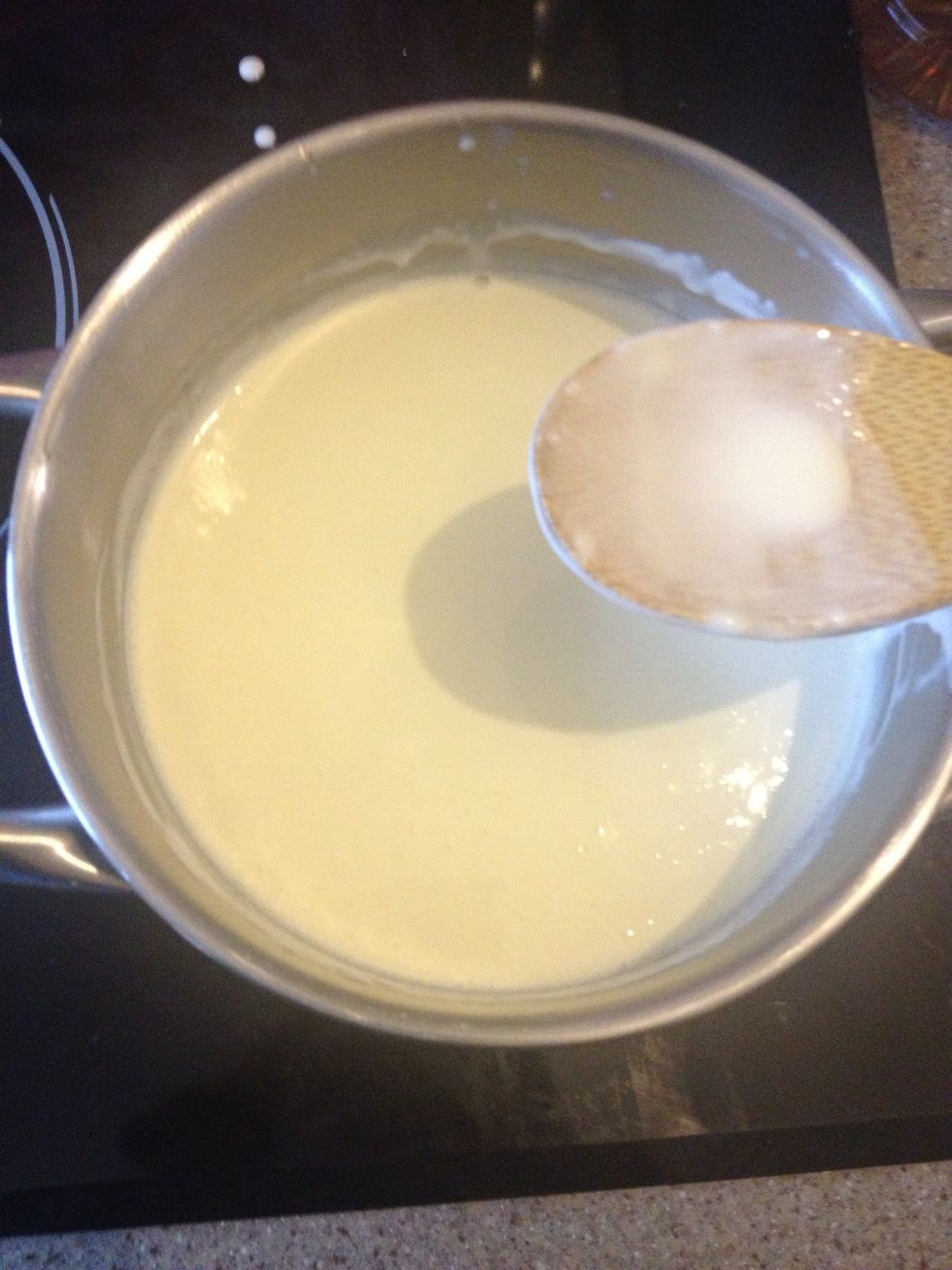 Start to heat up the cream on a medium heat.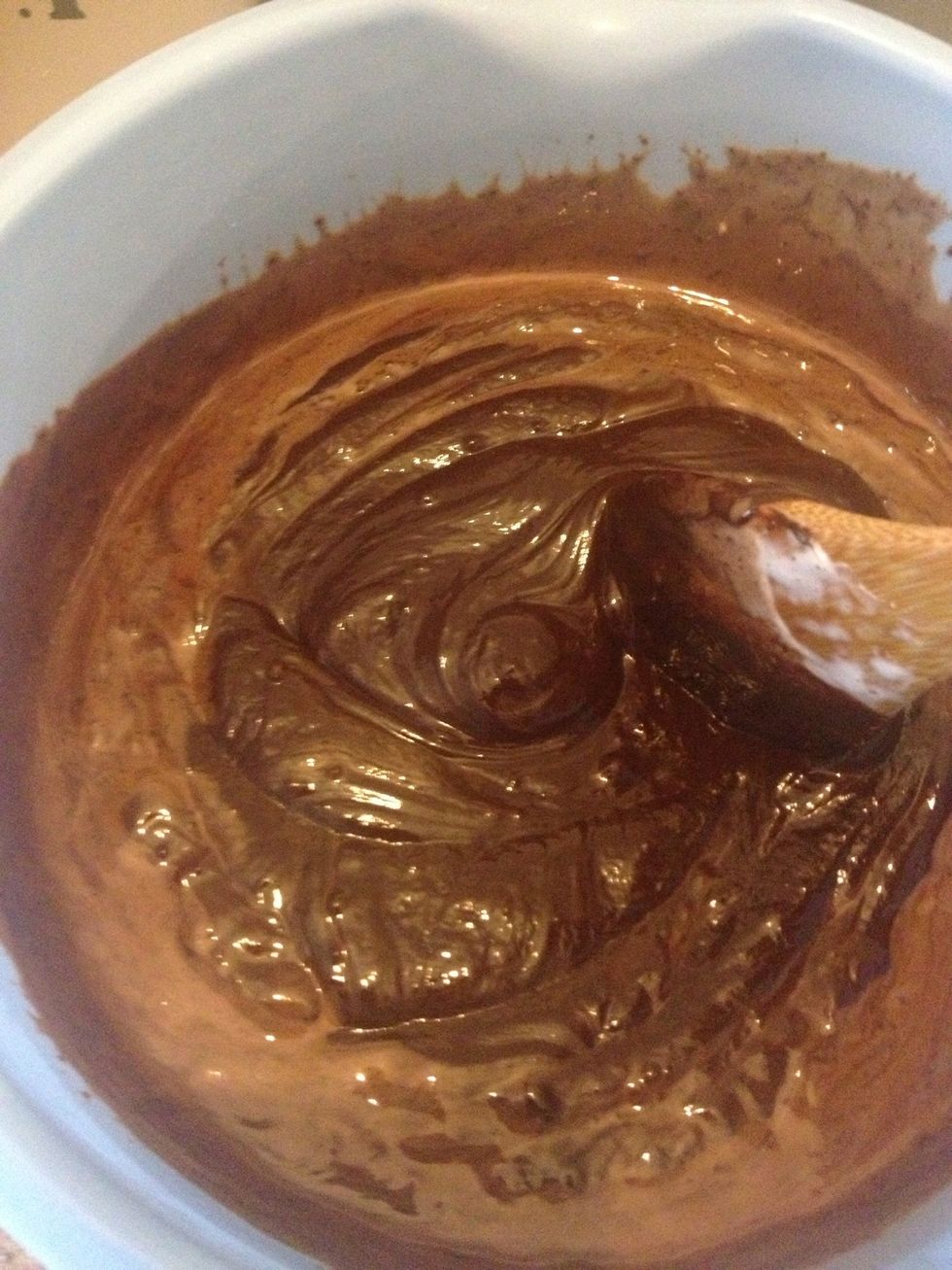 Pour over the chocolate and stir stir stir.
Till its like this.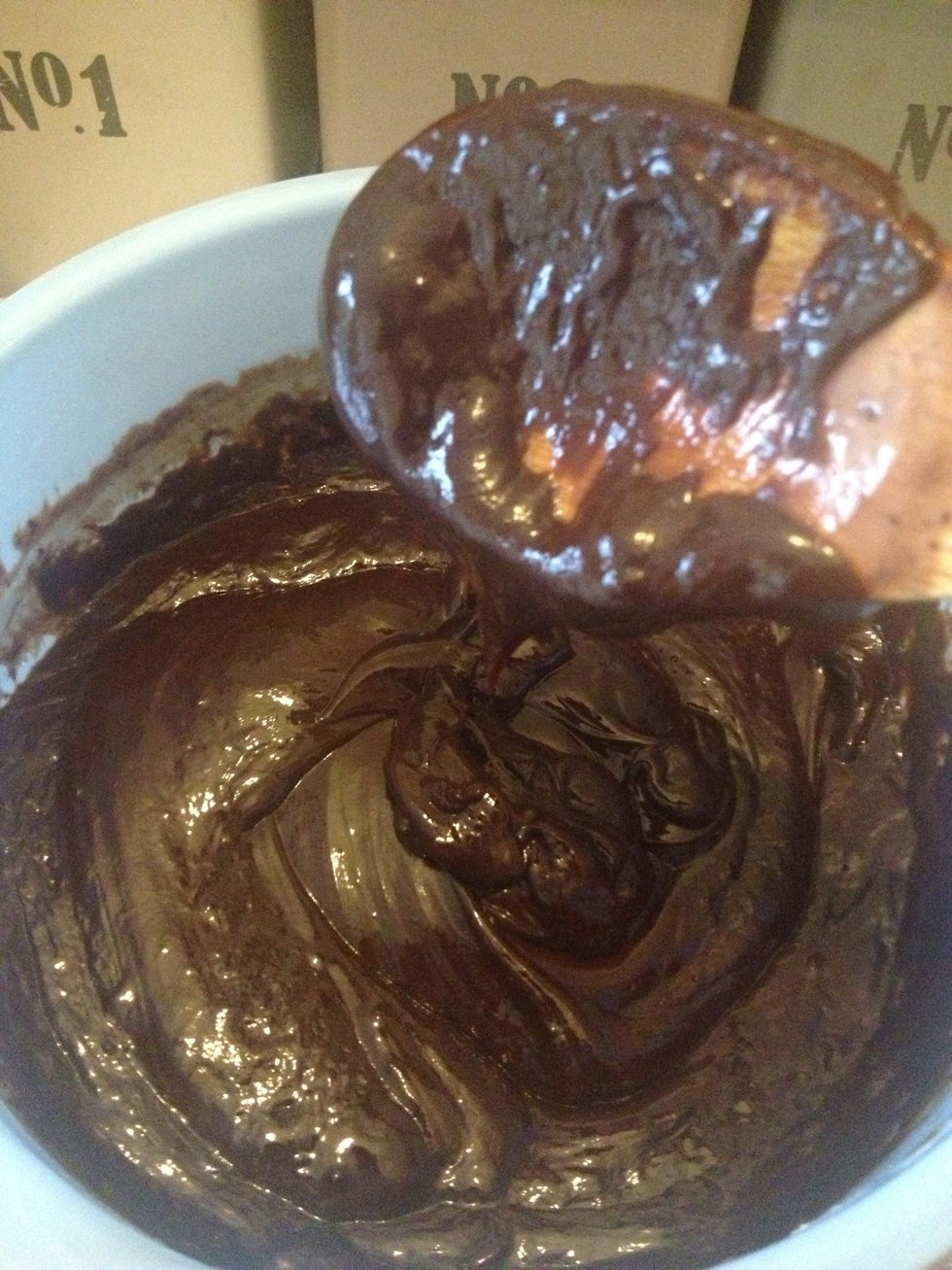 (Better image)
Leave to cool before using for about 5 minutes then use to your liking.
I made enough for 2 big chocolate cakes but I was left with at least more than half because you don't need it all. Please note the supplies list measurements are only for 1 big cake.
250g Dark chocolate
235ml Double Cream.