How to make chocolate eclairs
Approx 70 eclairs, 3.5hrs cooking time. Recipe includes, Pastry, Cream Filling and Chocolate Topping
46
Add water, oil and salt in a saucepan and bring to boiling point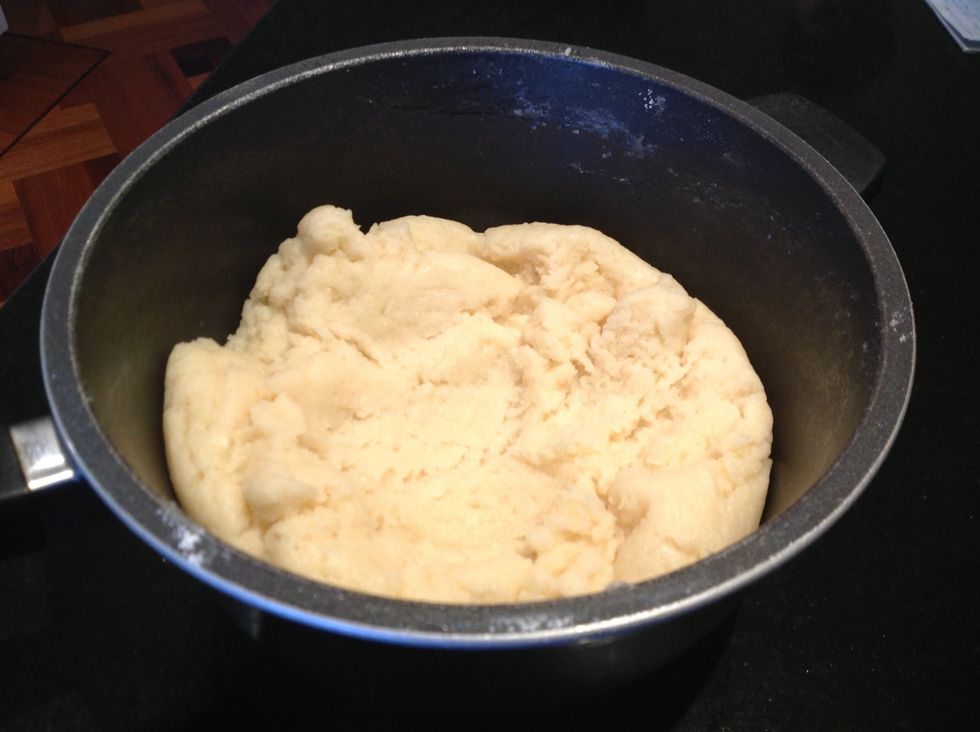 Once reached boiling point, take the saucepan off the stove, add 500g of flower and quickly stir using a wooden spoon until mixture forms a ball. Now, let the mixture cool down completely.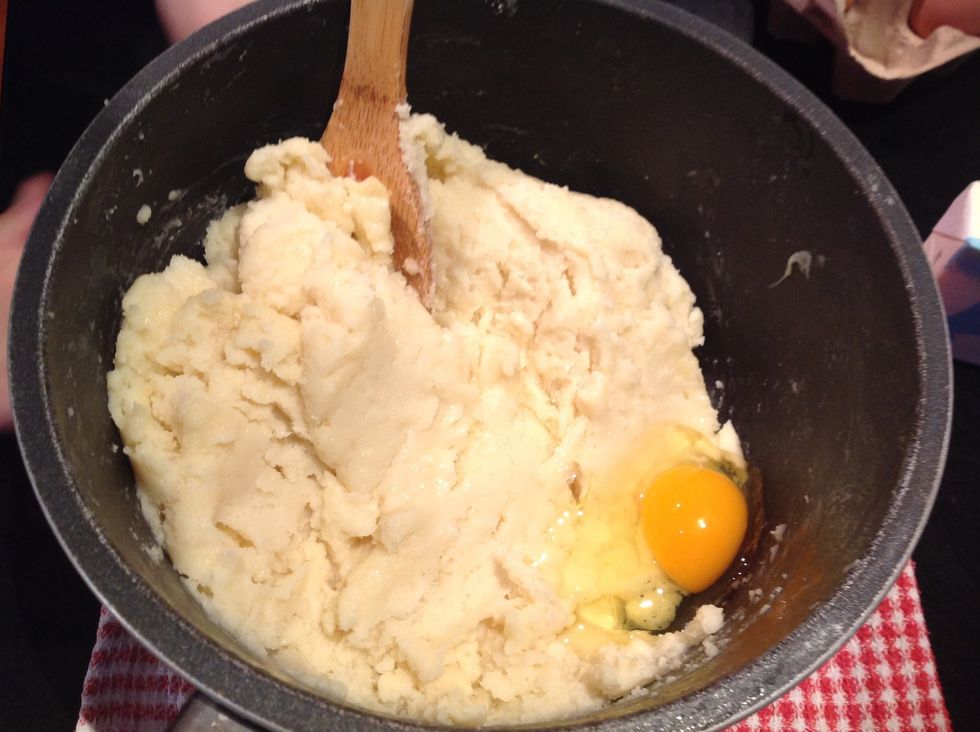 Once mixture has cooled down, add 1 egg and mix until it has all been absorbed by the flour, continue to do this one egg at a time until you have added 10 eggs.
Once you have mixed all 10 eggs one at a time, you are ready to place the mixture in a 2cm diameter plain nozzle piping bag.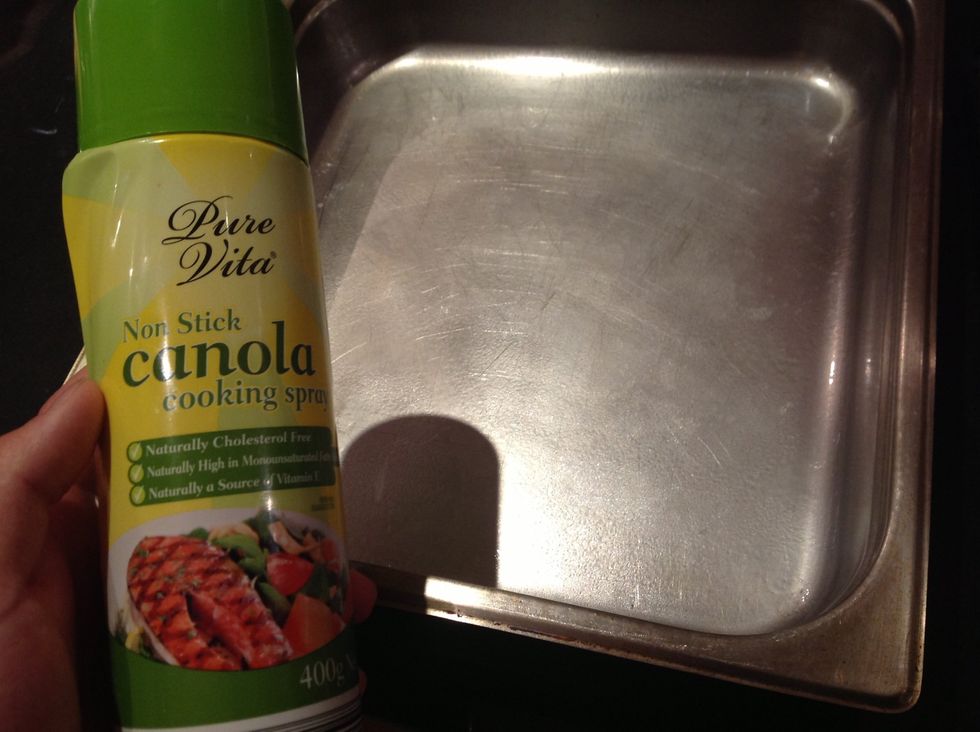 Spray cooking trays with cooking spray and preheat oven to 200 degrees Celsius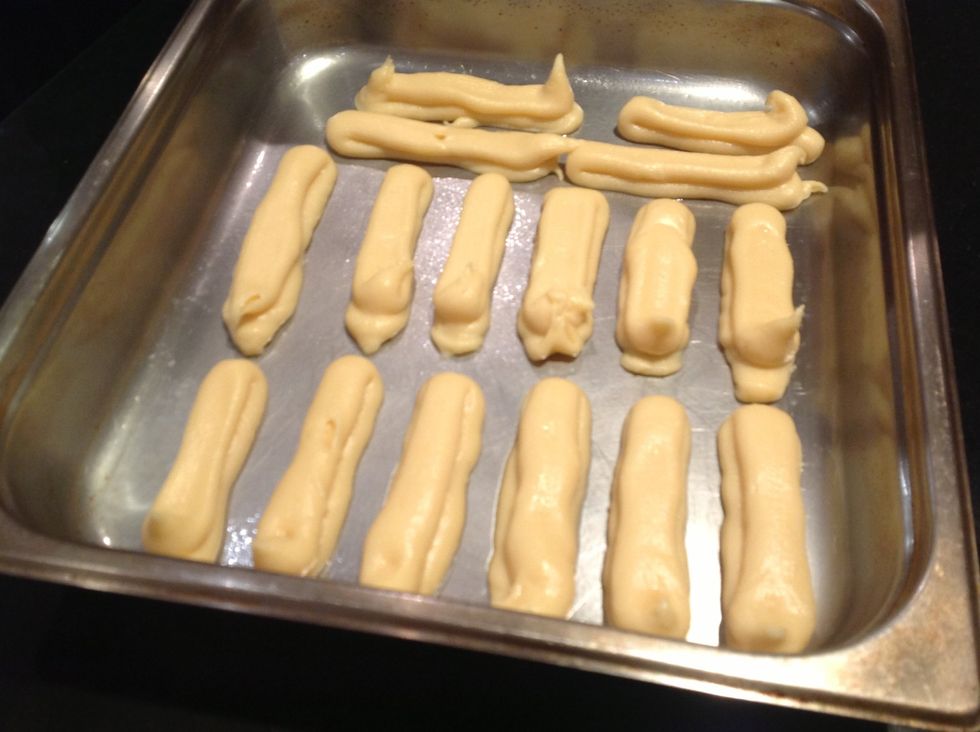 Pipe out 10cm long straight lines of mixture onto the sprayed tray like shown in the picture. Cook in oven at 200 degrees celsius for 20minutes or until puffed and golden brown.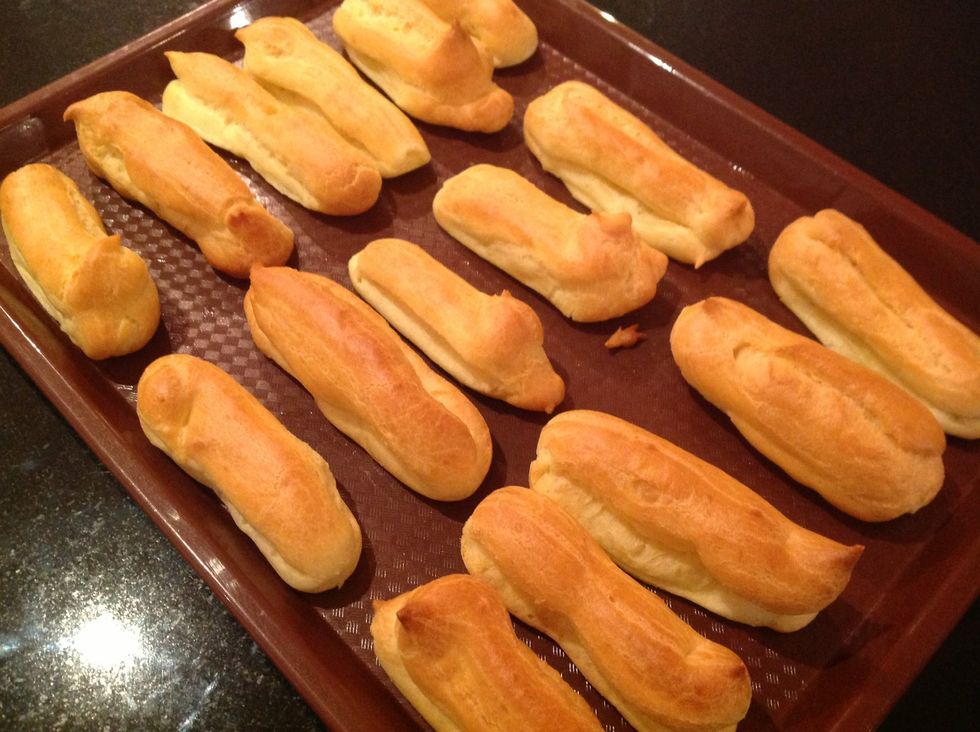 You are now finished making the Chocolate Eclair Pastry. Now onto the Filling.
Mix the icing sugar with 6 egg yolks in a saucepan.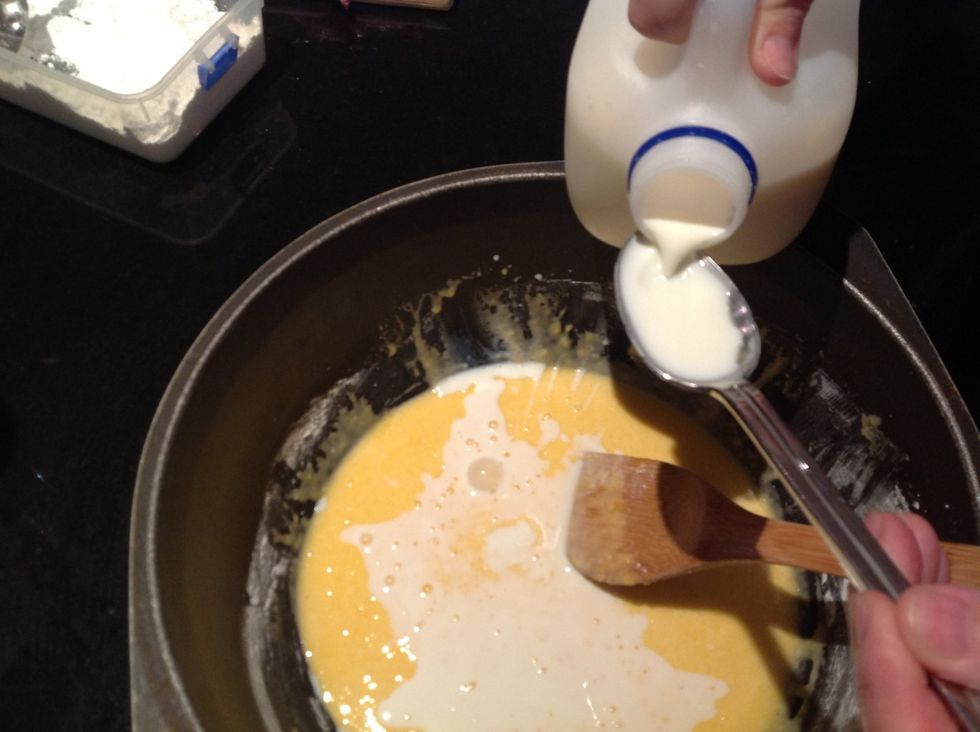 Add 10 table spoons of Full Cream Milk to the mixture and stir.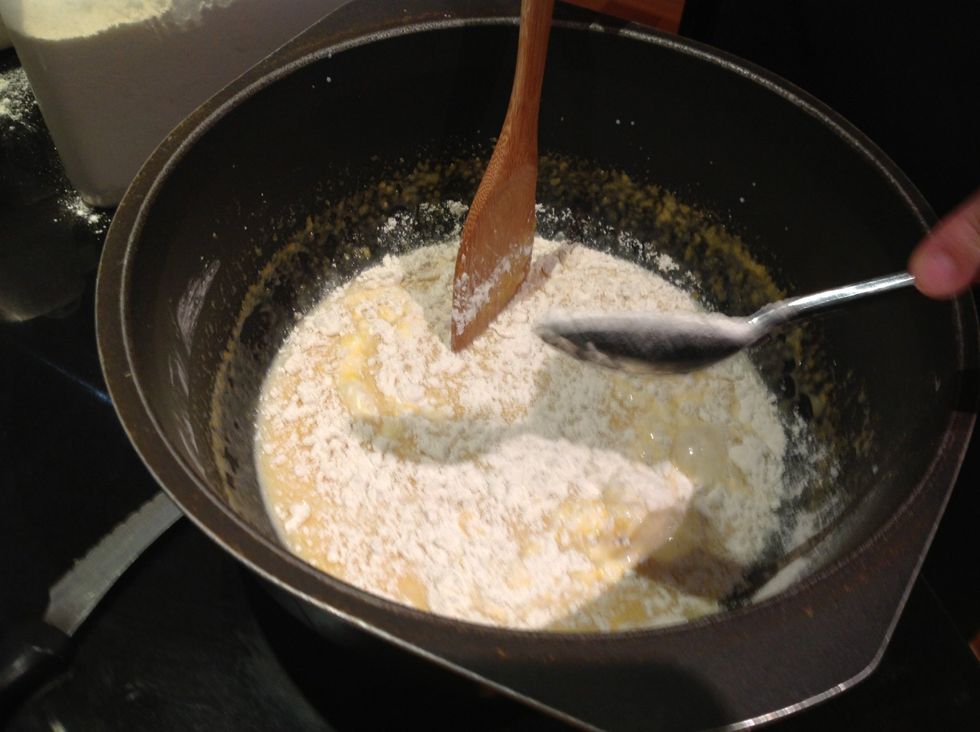 Gradually add 10 tablespoons of plain flour while continuously mixing the mixture.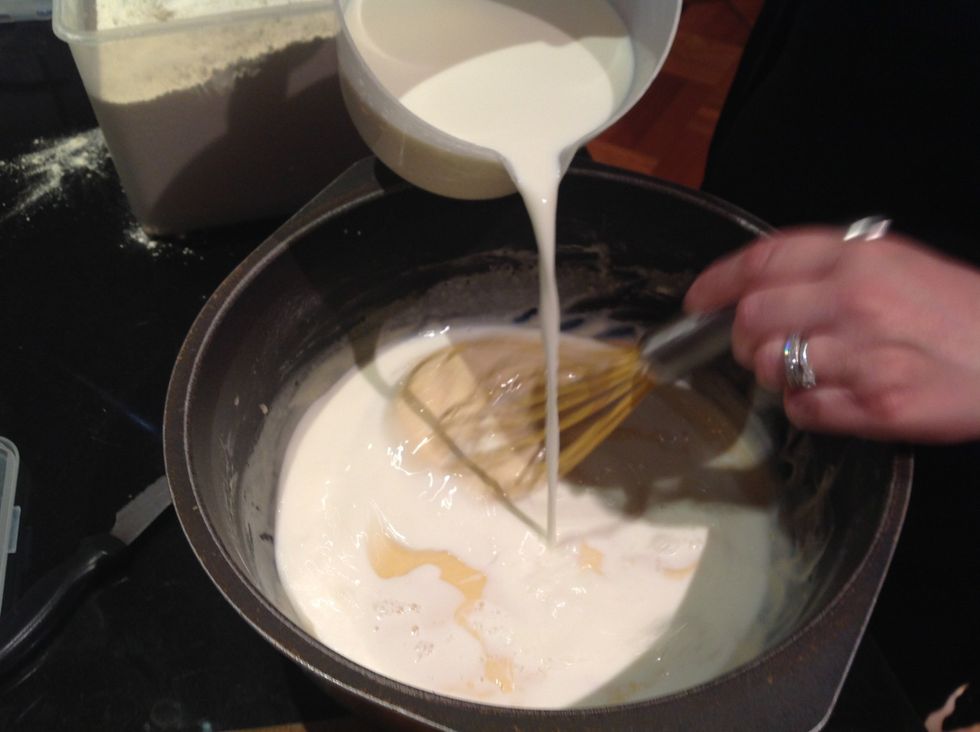 Once flour is completely mixed, add 1 litre of milk and bring to boiling point stirring continuously.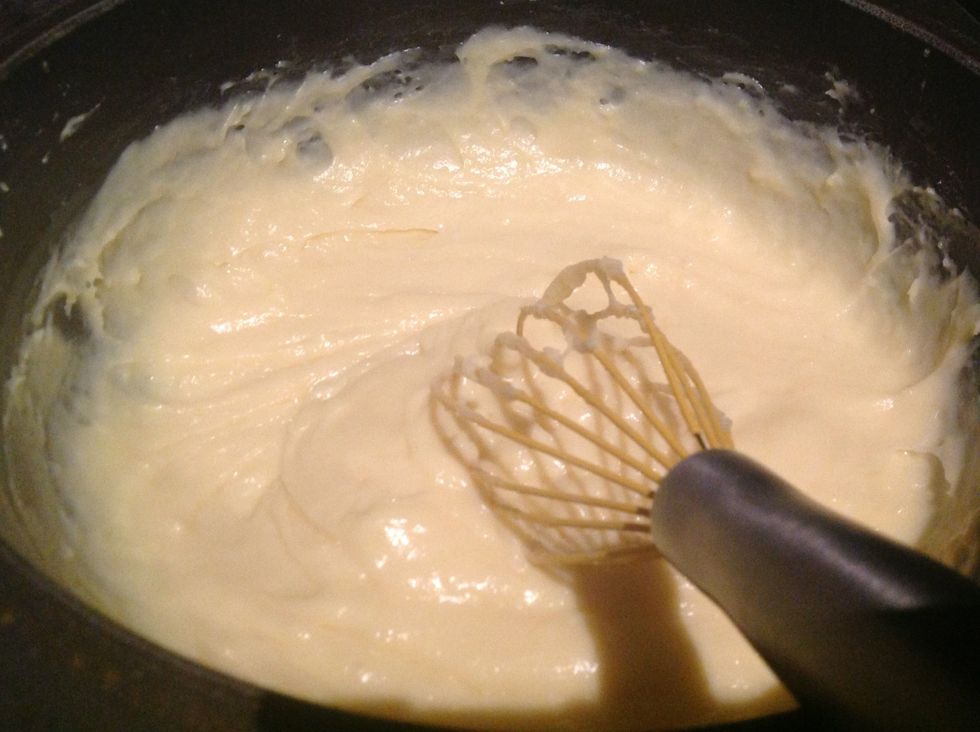 Once the mixture has thickened, let it cool down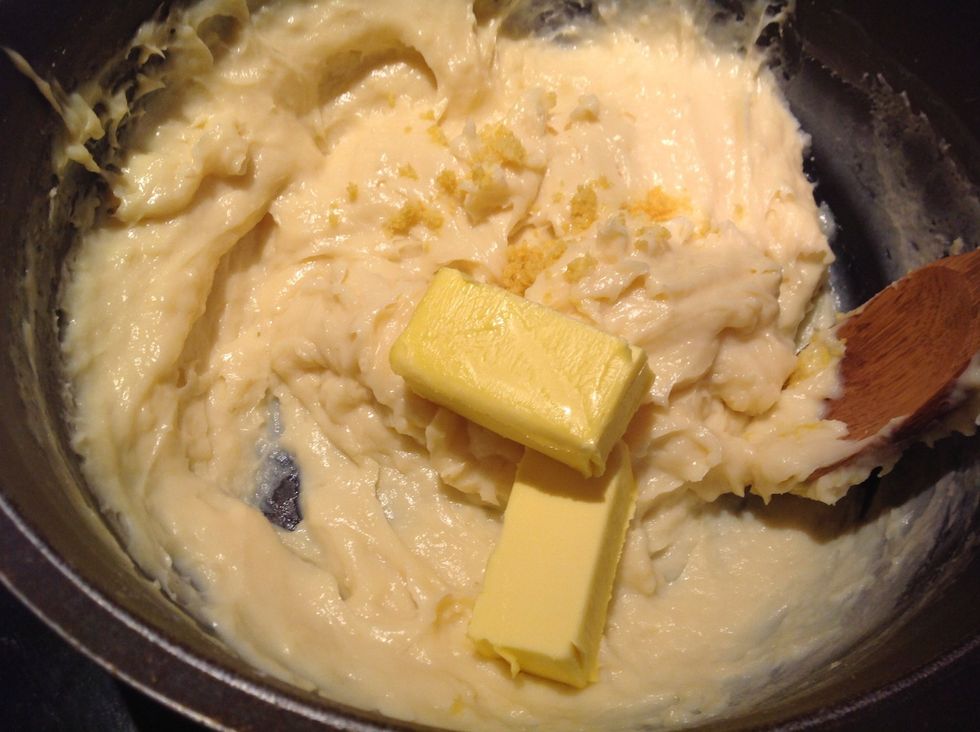 Now, add 125g of unsalted butter, 1 grated lemon and mix till the butter has melted completely.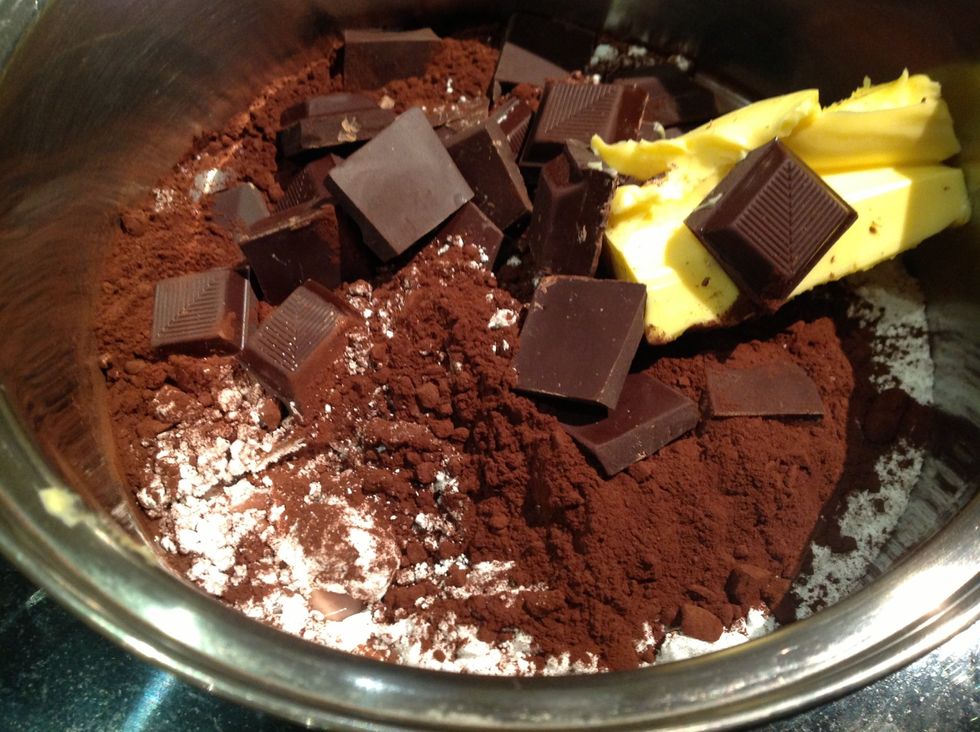 Now, to make the topping, in a different saucepan add 200g of dark cooking chocolate, 60g of unsalted butter, 8 tablespoons of icing sugar, 5 table spoons of Cocoa and 10 tablespoons of milk.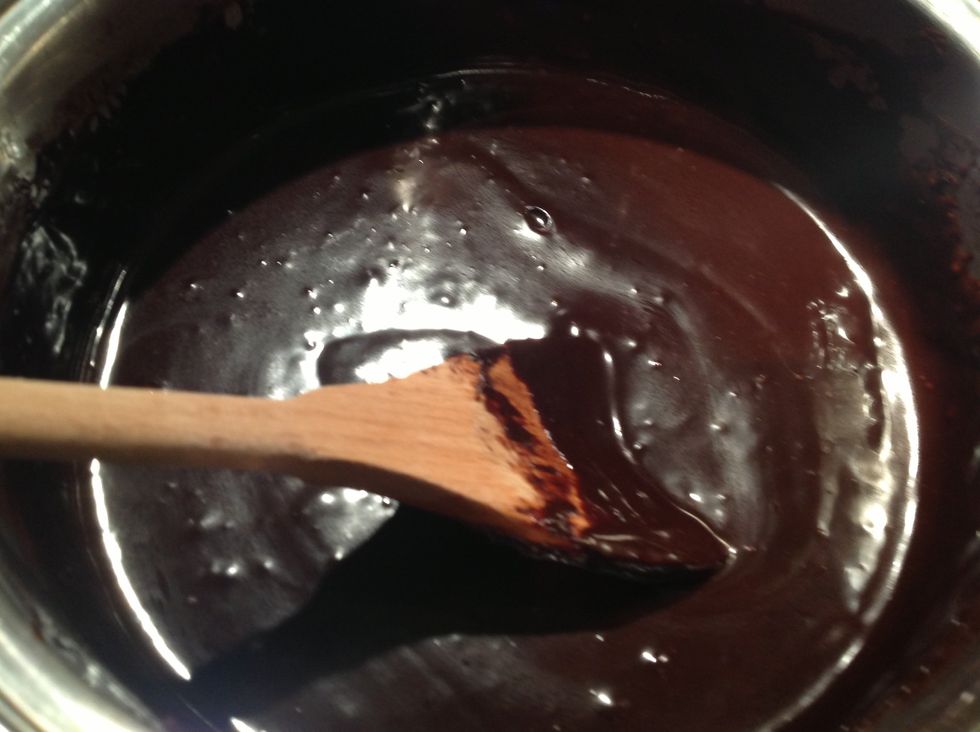 Bring it to boil and mix until it has completely melted.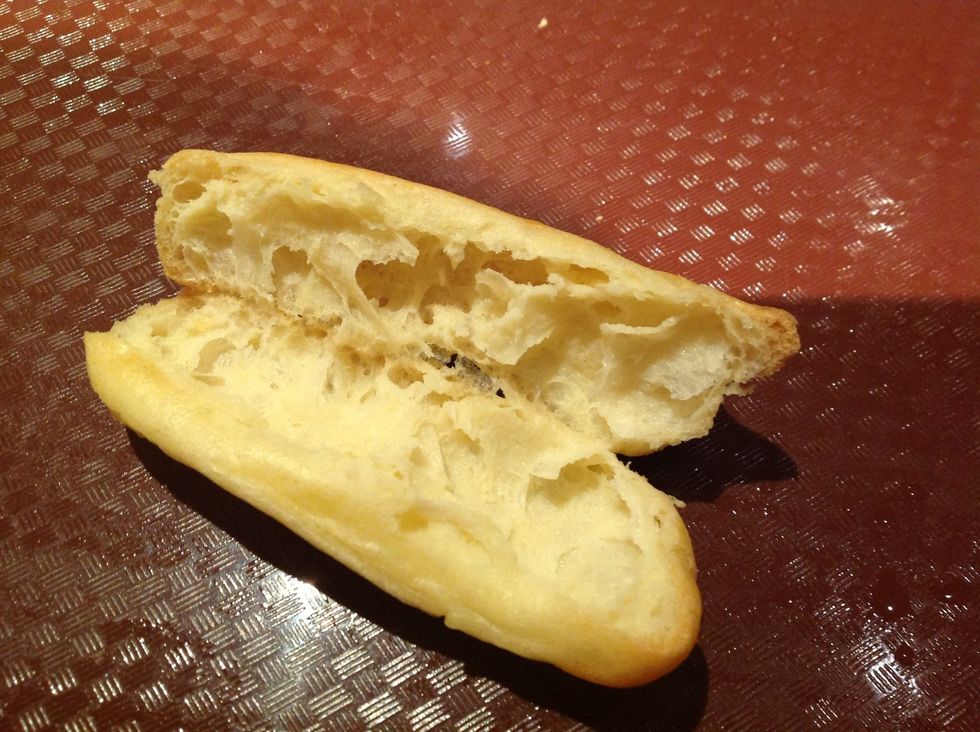 Cut the pastries in half, fill with the cream filling and then dip them in the chocolate topping.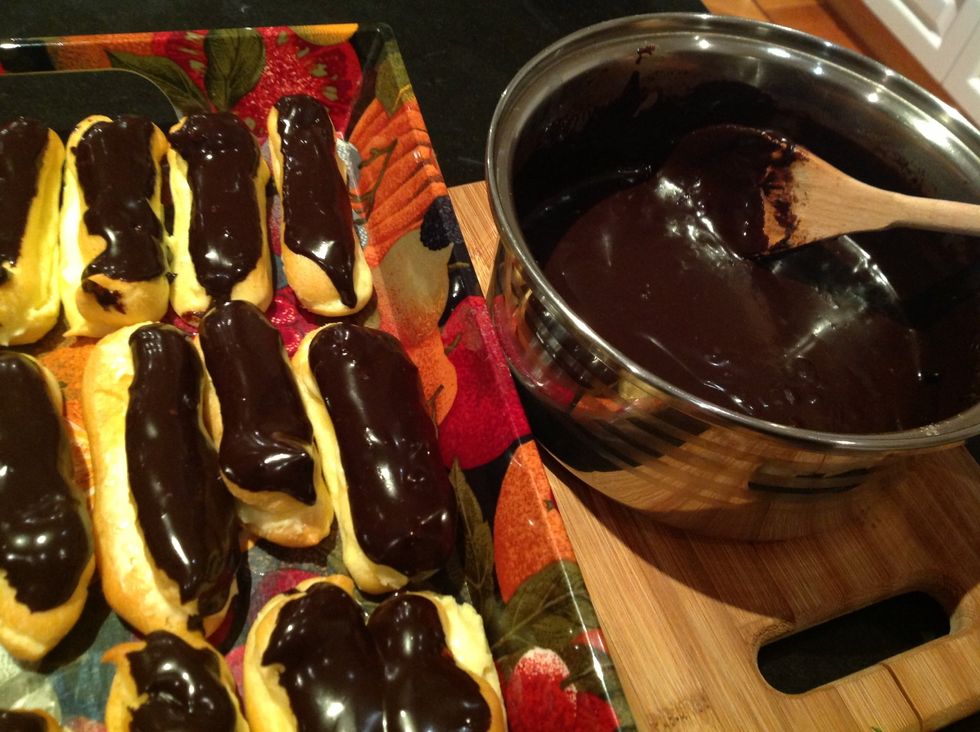 Make sure the chocolate is kept warm at all times when dipping the eclairs as it will be hard for the chocolate to stick to the eclairs. If the chocolate cools down just reheat it.
750.0ml water
300.0ml cooking oil
1.0pch Salt
1.0kg Plain Flour
16.0 Large sized eggs
Cooking spray can
Cooking trays
1.0 Saucepan
1.0 Wooden spoon
300.0g Icing Sugar
Full Cream Milk
1.0 Lemon
205.0g Unsalted Butter
200.0g Dark cooking chocolate
100.0g Cocoa