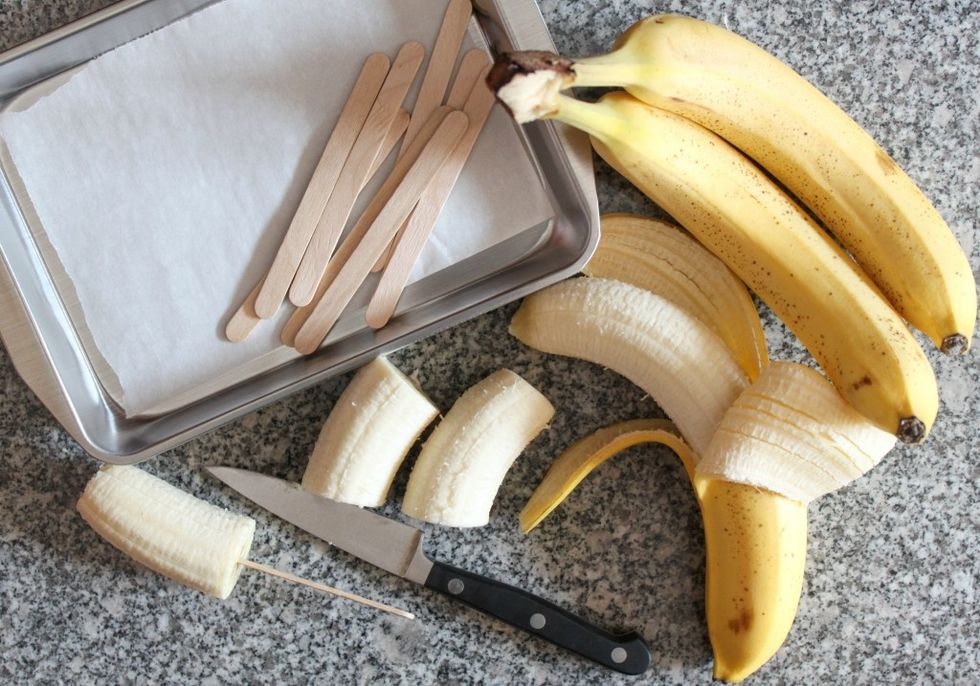 Cut the bananas into thirds. Insert wooden stick into one end of each banana piece. Place bananas on parchment lined plate or baking sheet and let chill in the freezer until stick is set in banana.
Place chocolate in microwave safe bowl. Heat in microwave on half power at 15 second intervals, stirring each time. Heat until melted and smooth. Set up station with toppings and frozen bananas.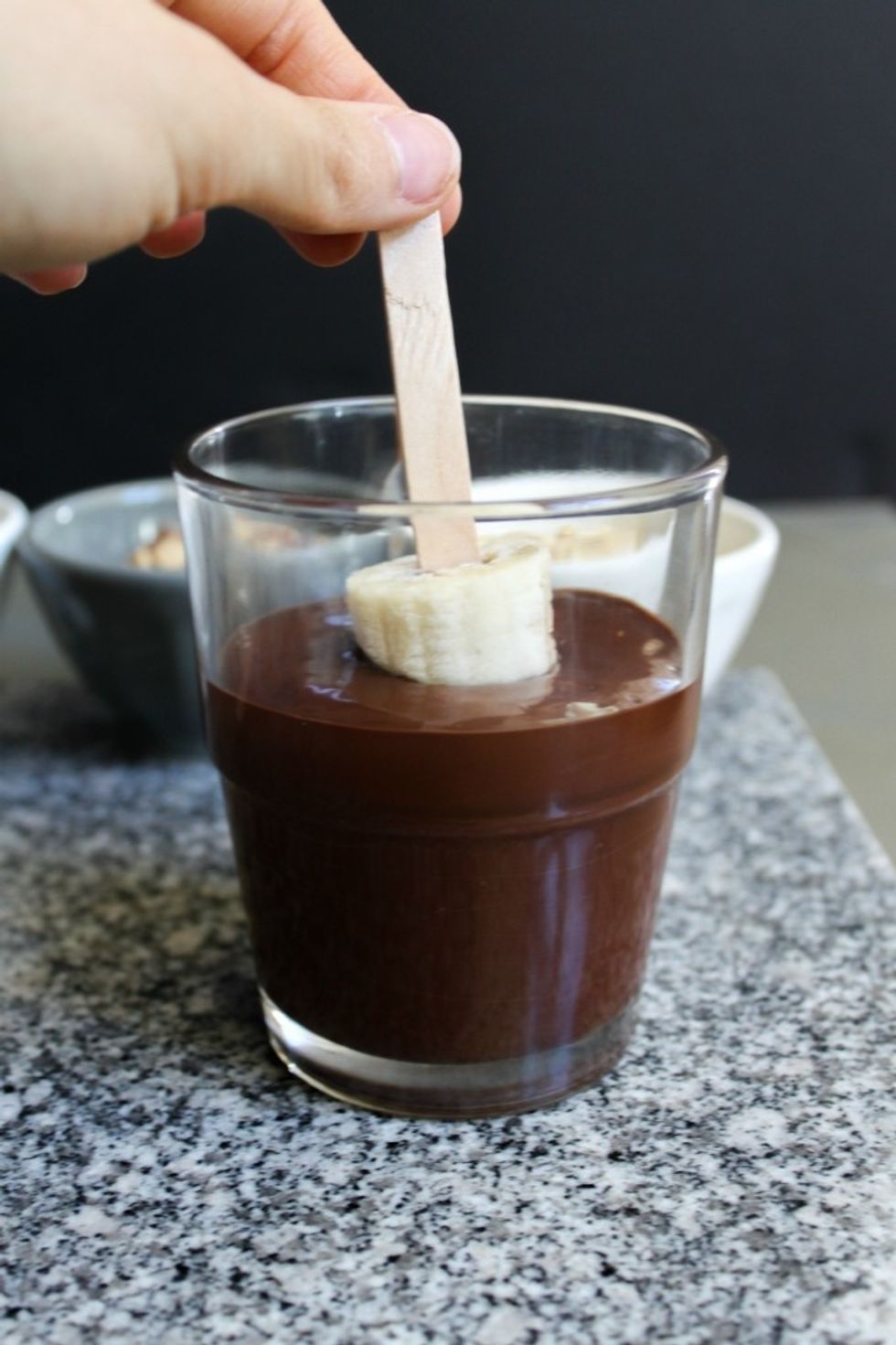 Working with one banana at a time, dip banana into warm chocolate. Let any excess chocolate drip off. Then sprinkle chosen topping all over. Let banana rest in the freezer to harden.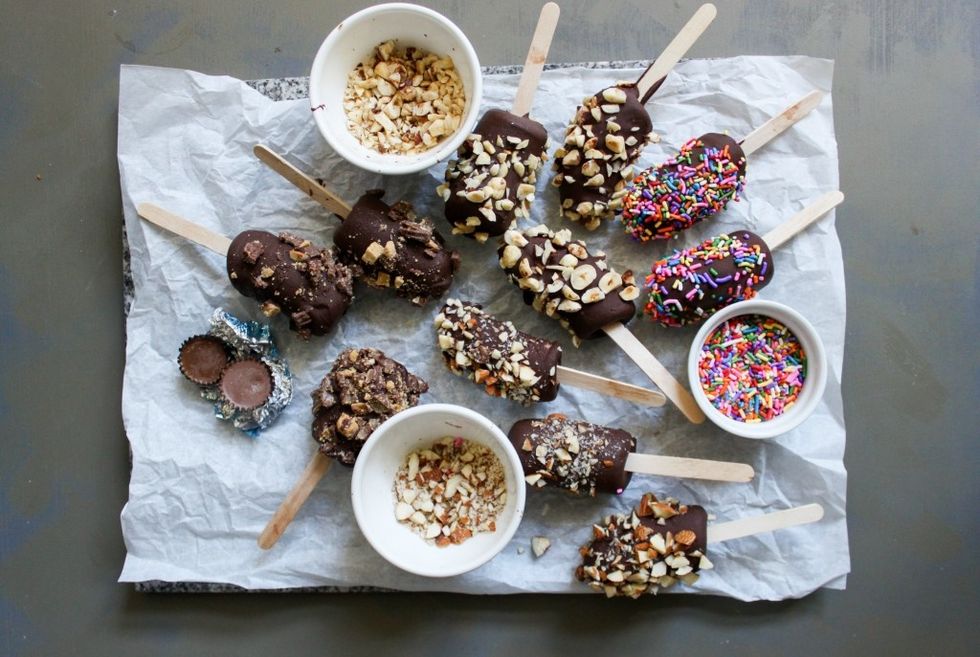 Continue to dip and top the remaining bananas, and ENJOY! For more detailed instructions, visit: TheLittleEpicurean.com
4.0 large ripe bananas, cut into thirds
12.0 wooden popsicle sticks
2.0c semi-sweet or dark chocolate, roughly chopped
rainbow sprinkles
chopped roasted hazelnuts
chopped roasted almonds
chopped mini Reese's cups