How to make chocolate cupcakes with strawberry frosting
Make Chocolate Cupcakes With Strawberry Frosting
13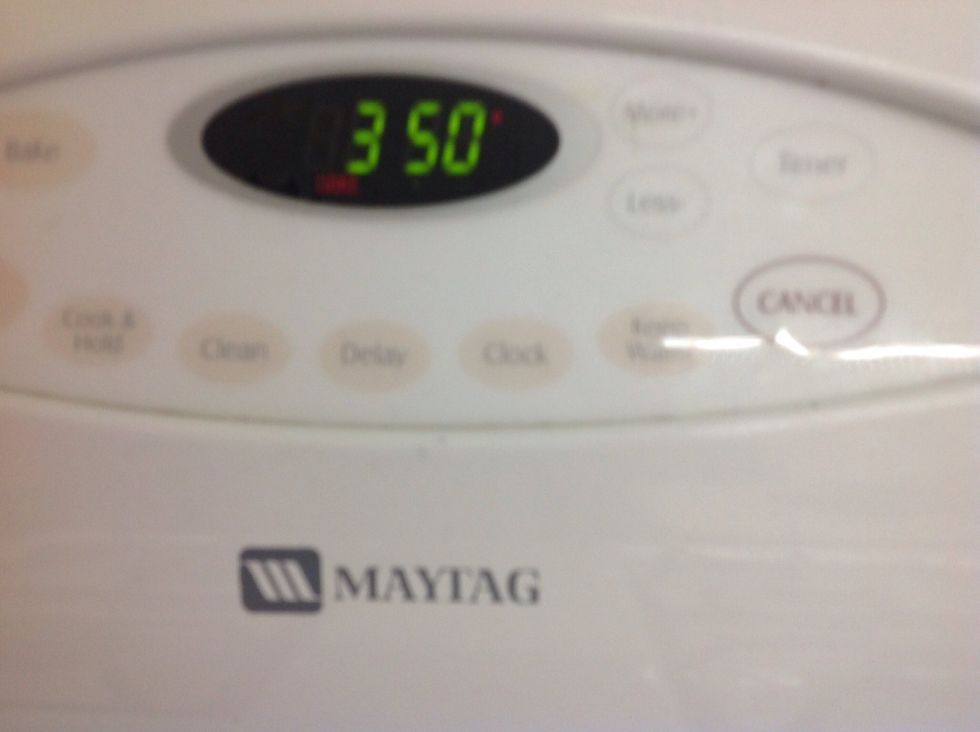 Preheat the oven to 350 degrees.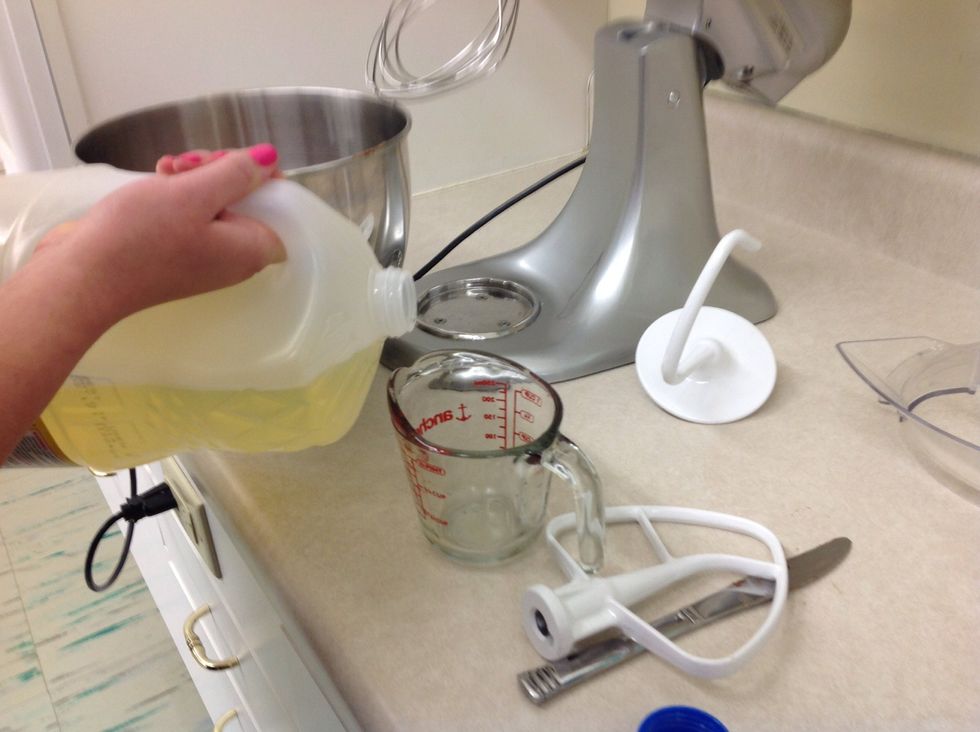 Measure 1/3 cup oil using a liquid measuring cup on a flat surface. Get down to eye level to make sure you have an accurate measurement.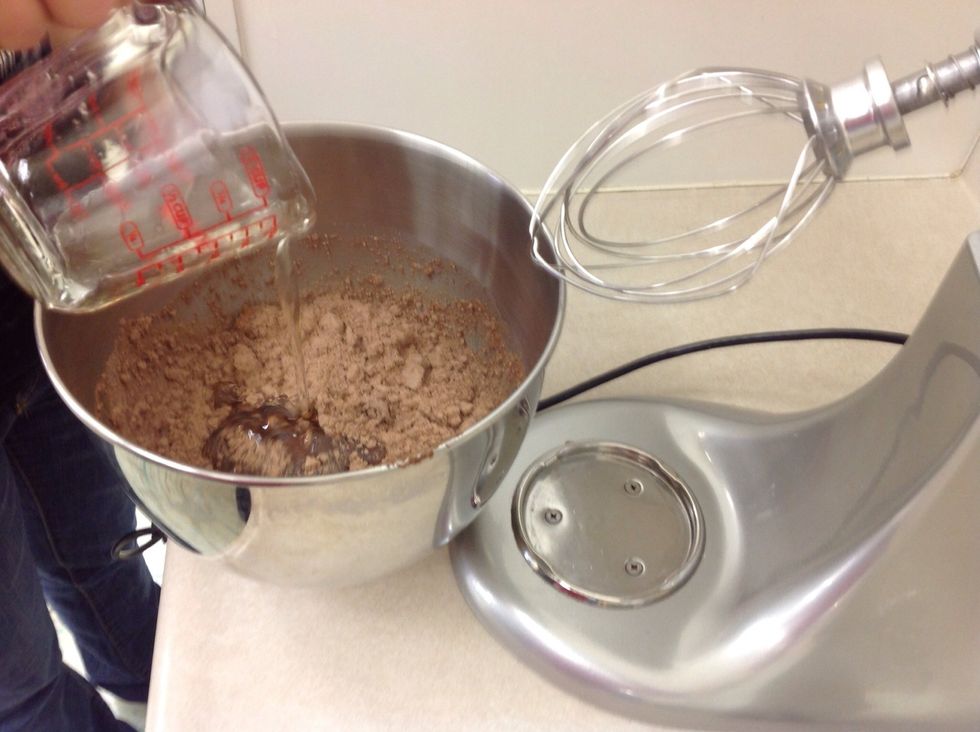 Crack eggs in separate bowl before adding to cake mix. Then add 1/3 cup oil.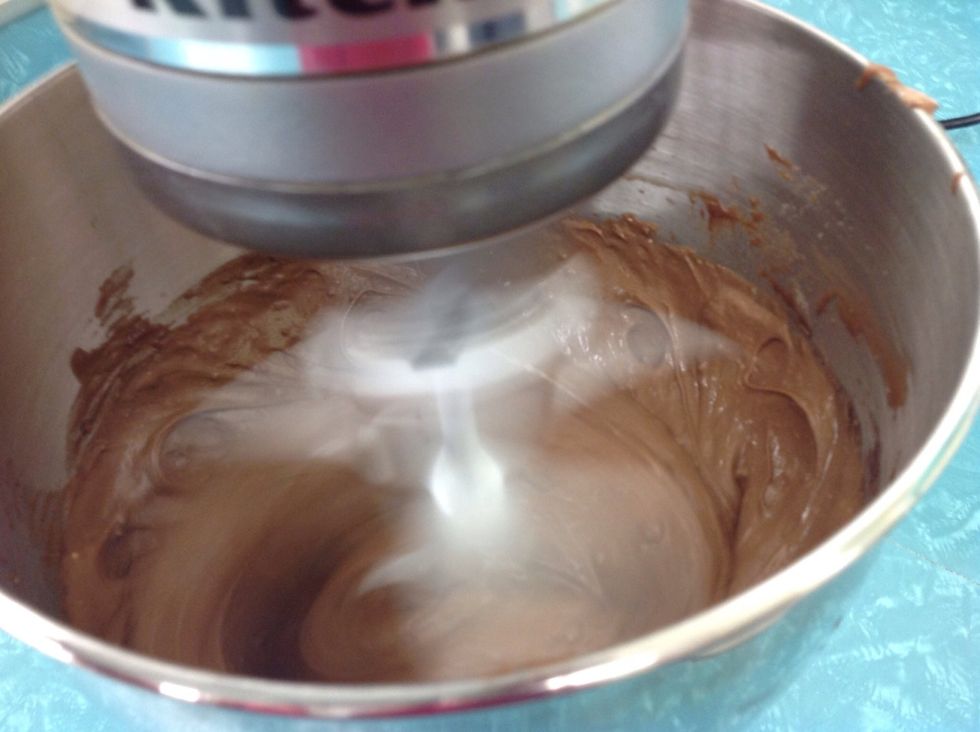 Mix the cake for 2 minutes on medium speed.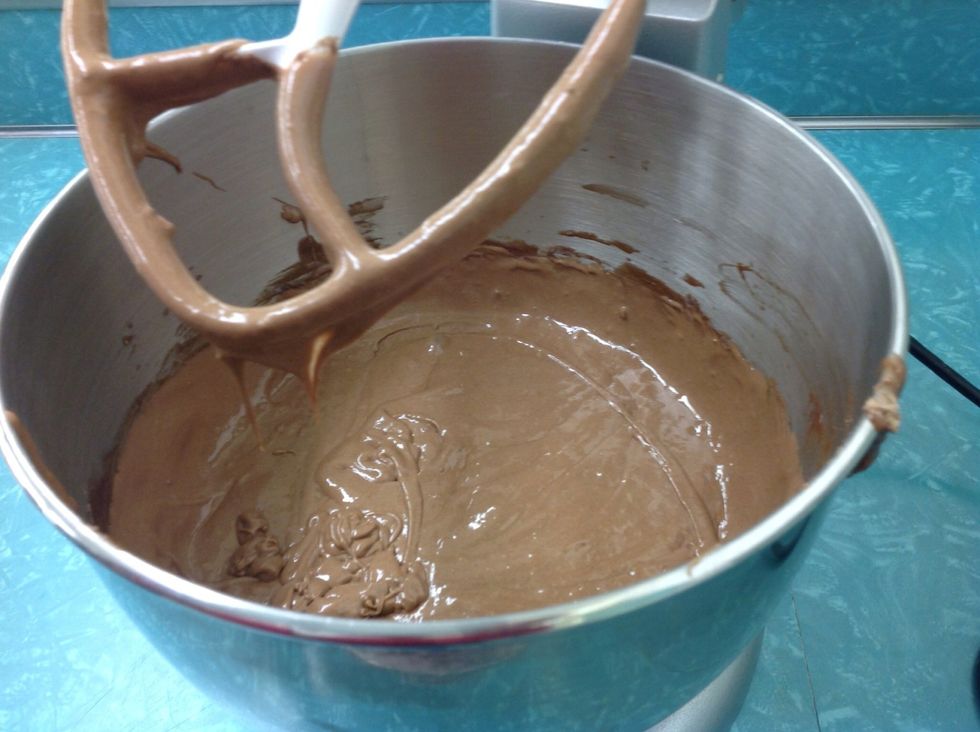 Cake mix is done.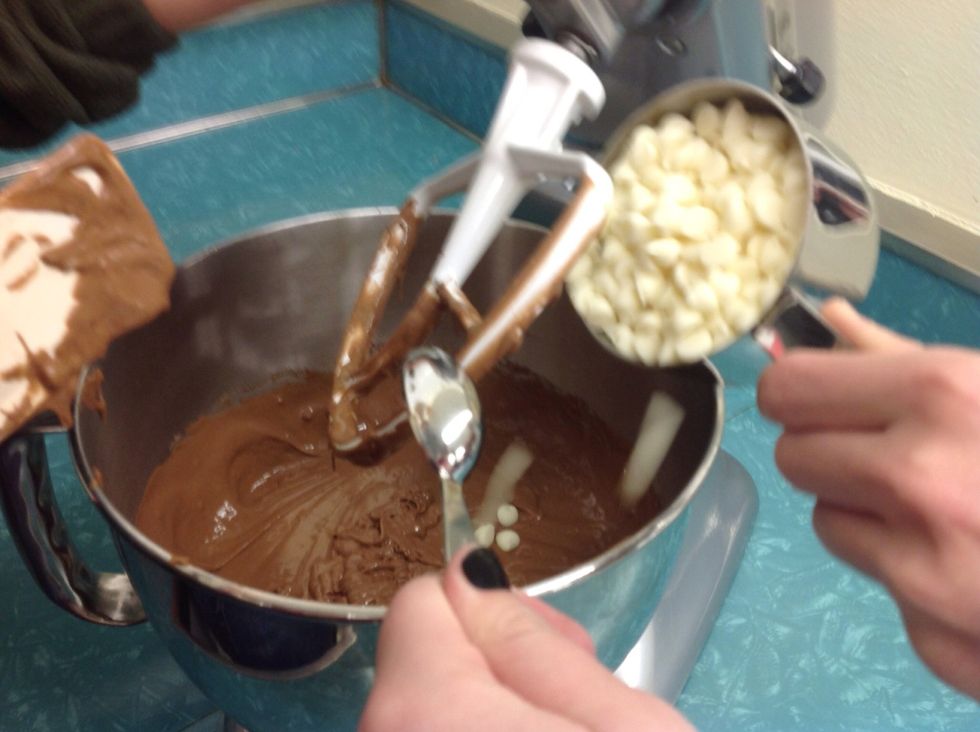 Add the almond extract and white chocolate chips into the cake mix. Gently fold them into the cake mix using a spoon.
Putting paper baking cups in the muffin tins.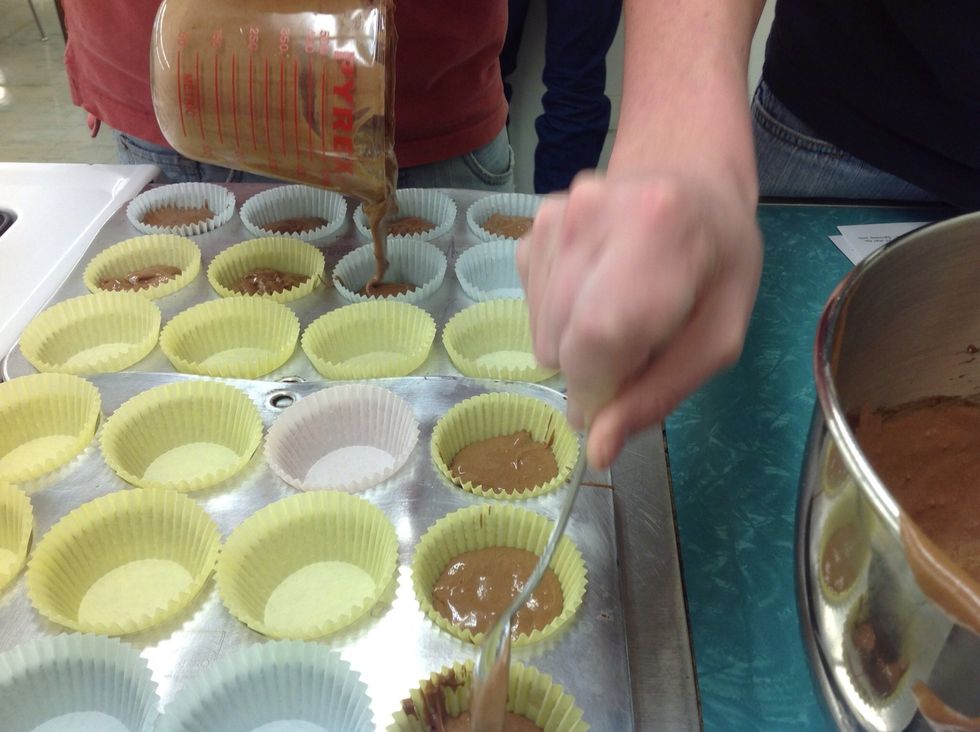 Fill the muffin cups 2/3 full making sure they are all the same size.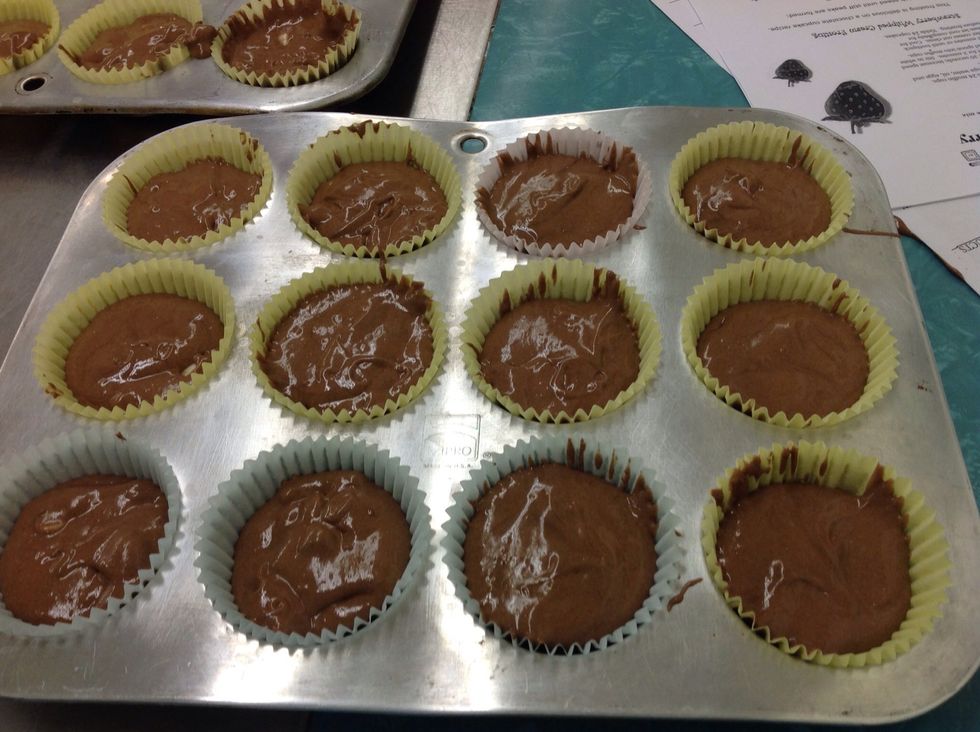 Cupcake liners are filled and ready for the oven.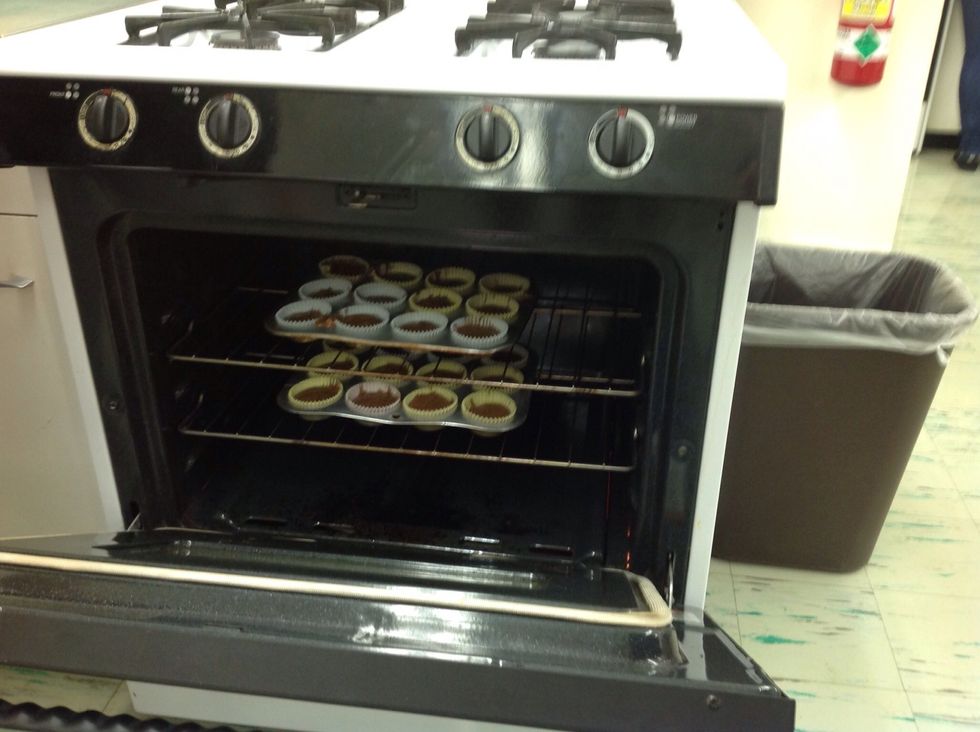 Place cupcakes on the racks in the middle of the oven. You can put them on the same rack if they don't touch each other.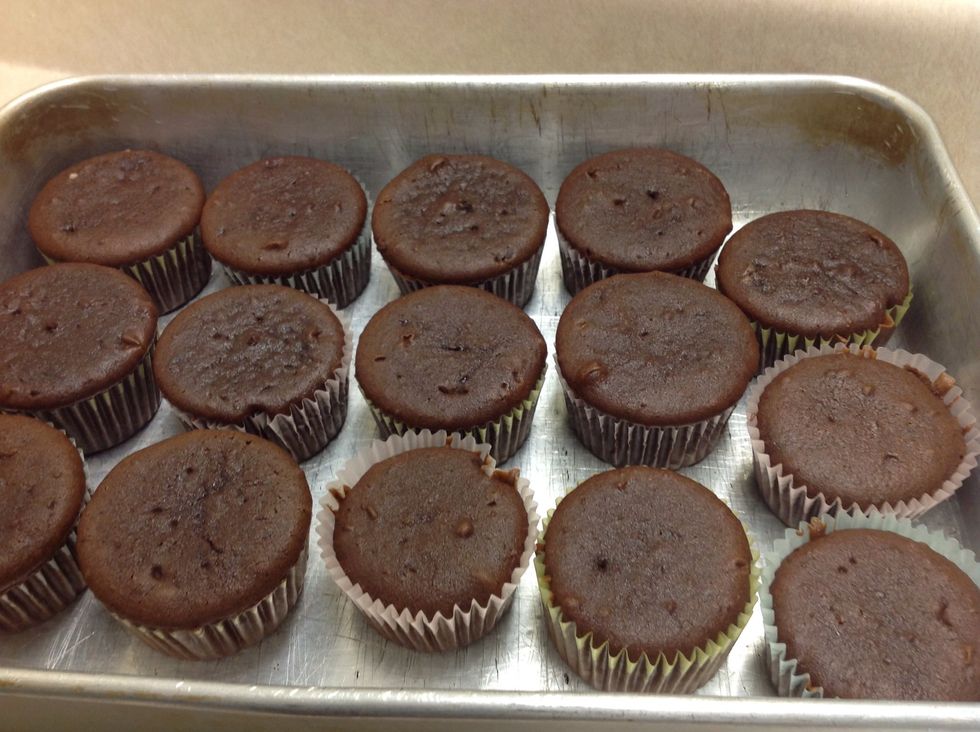 Cupcakes are baked and ready to frost.
Beat whipping cream on high until stiff peaks form.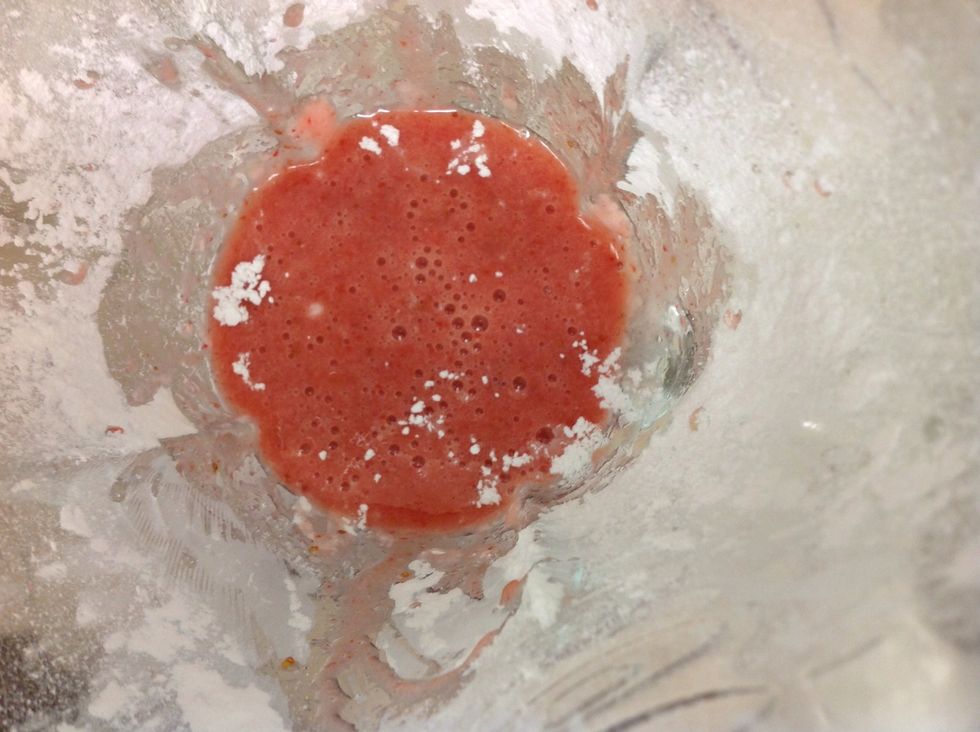 Put the powdered sugar, strawberries, and vanilla in the blender and liquefy.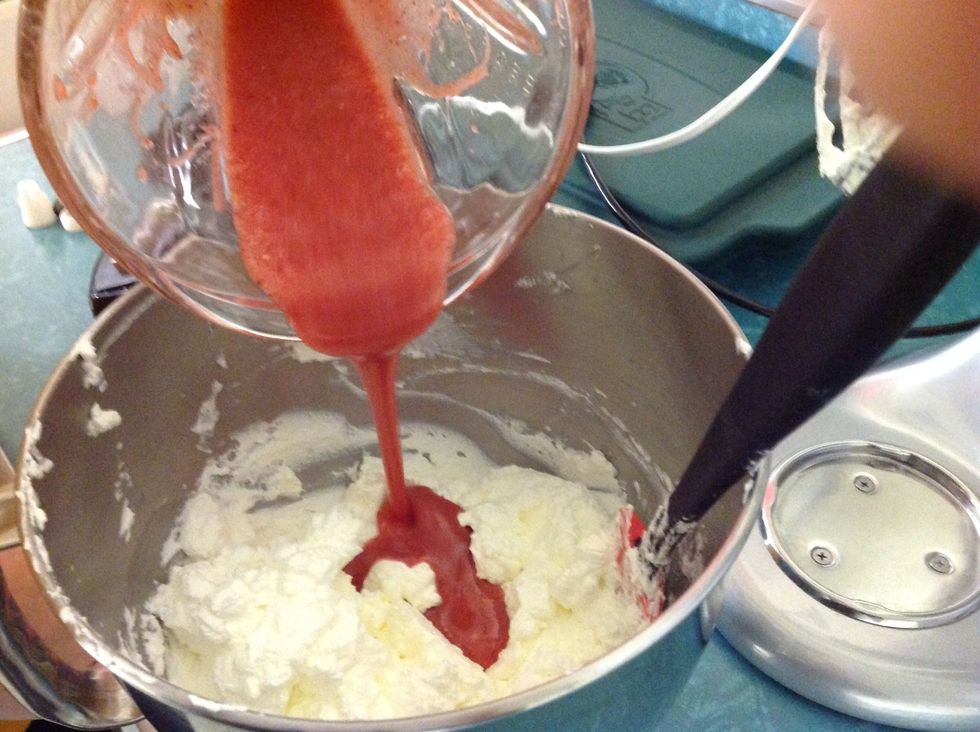 Add the strawberry mixture to the whipped cream and fold in gently.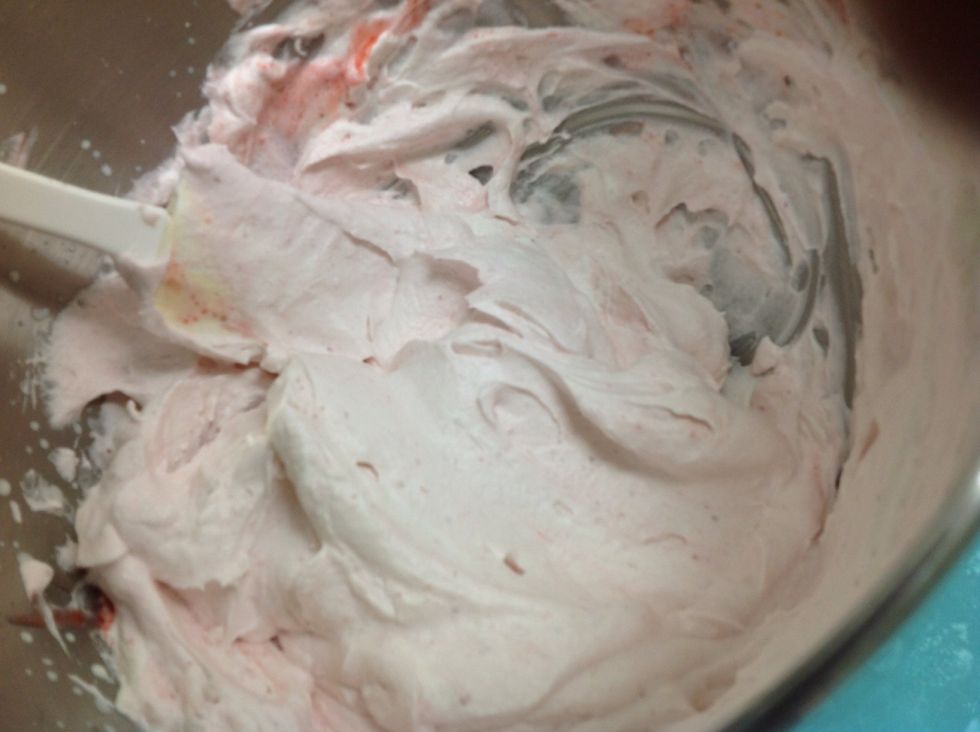 The strawberry whipped cream frosting is done.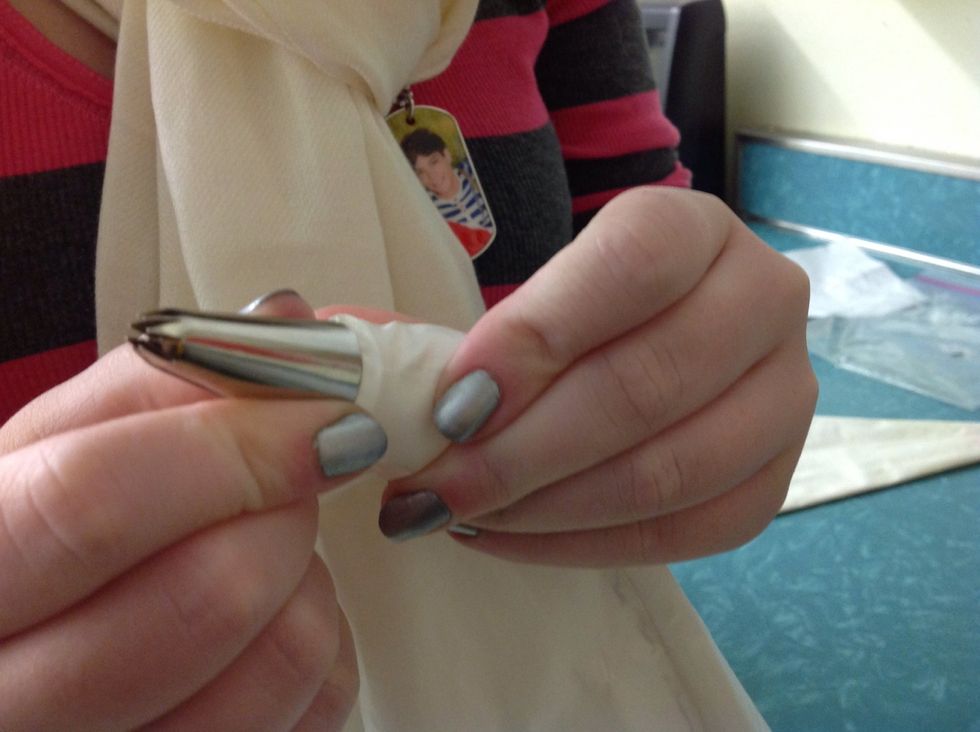 Preparing the bag for the frosting. Put the tip on the outside of the bag.
Wind the plastic coupler on top of the tip to hold it in place.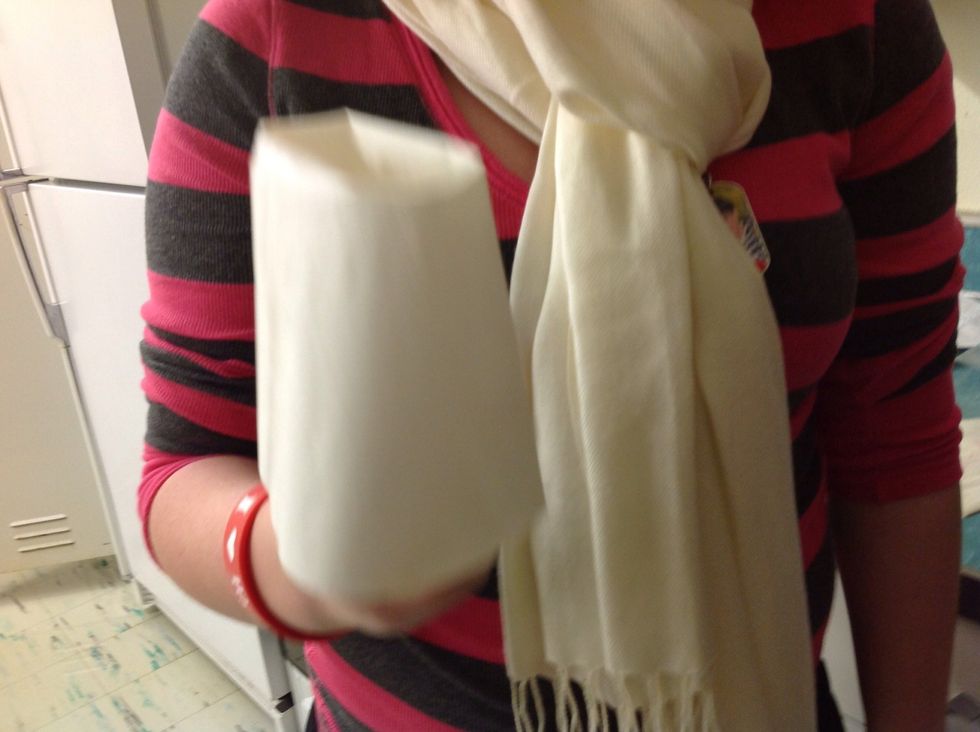 Then fold the bag down so you can get the frosting in more easily.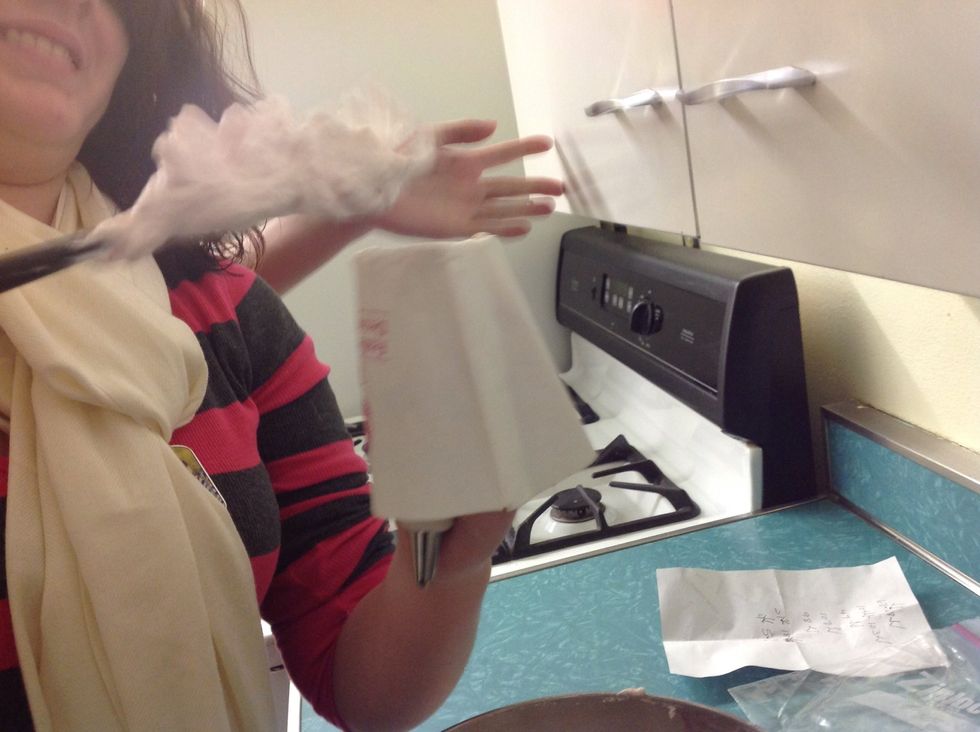 Scooping the frosting in with a spatula. Oops too big.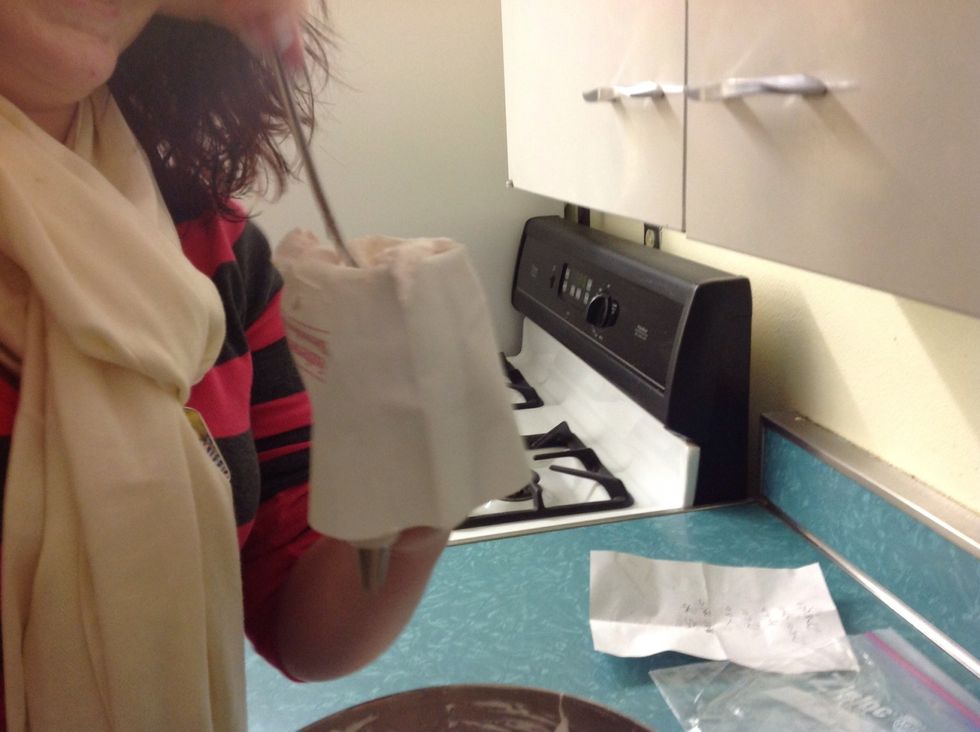 A kitchen spoon works better.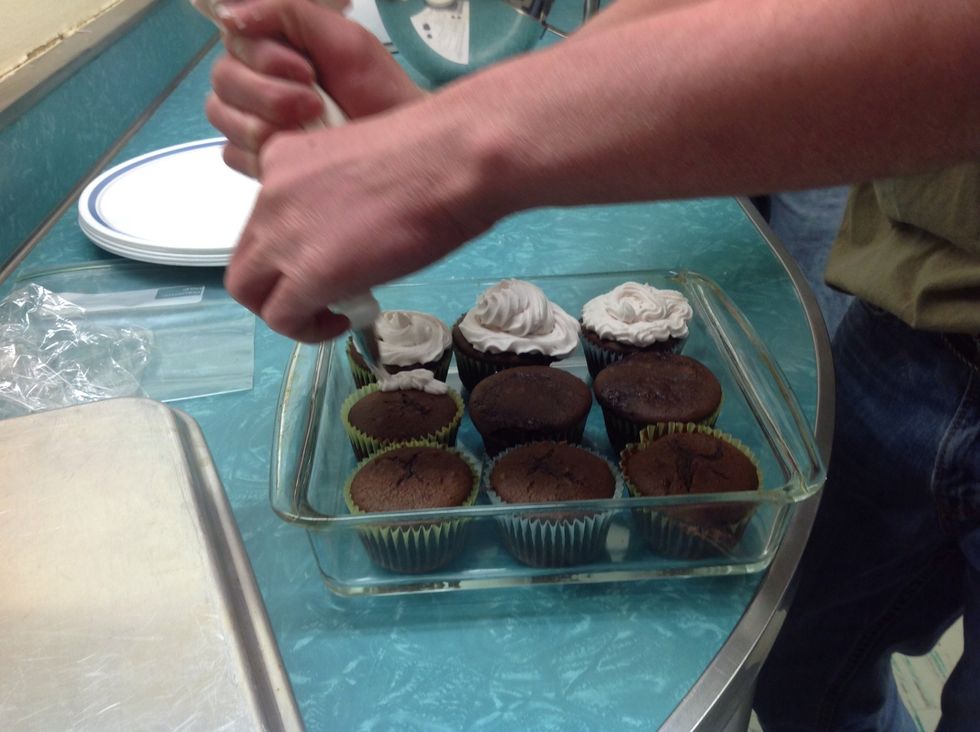 Decorating the cupcakes. Nice job!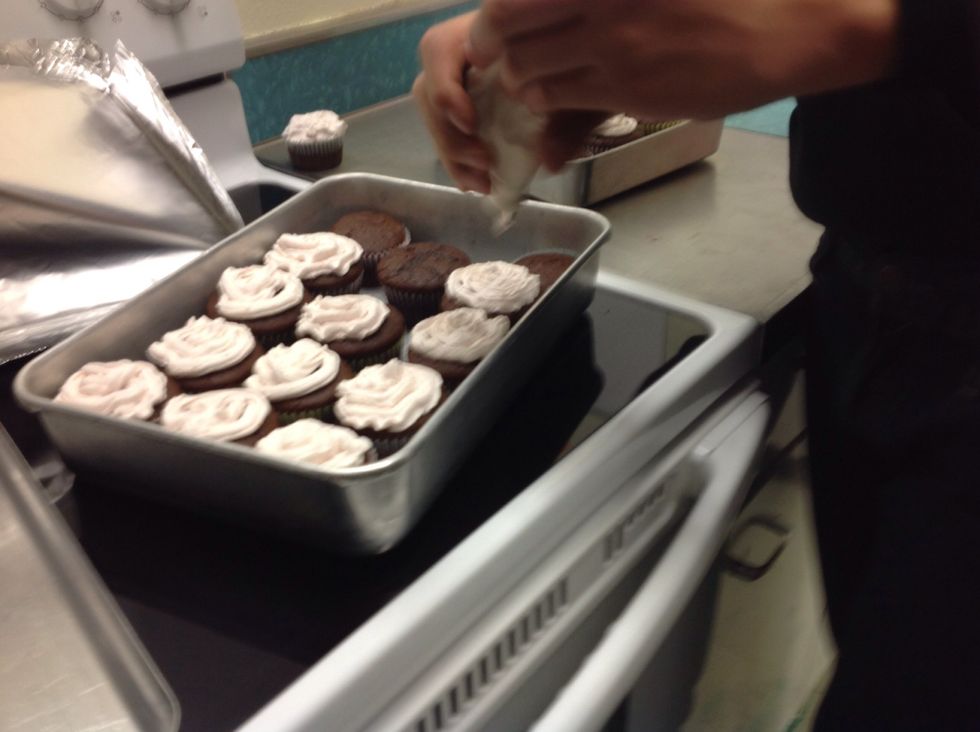 Practice makes perfect!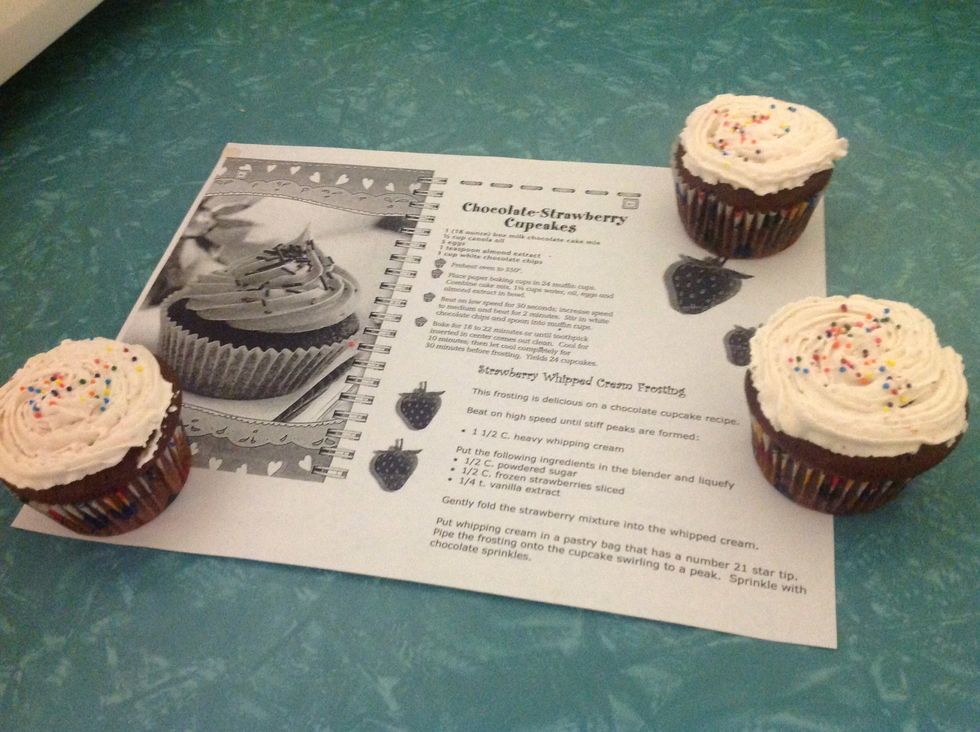 The recipe.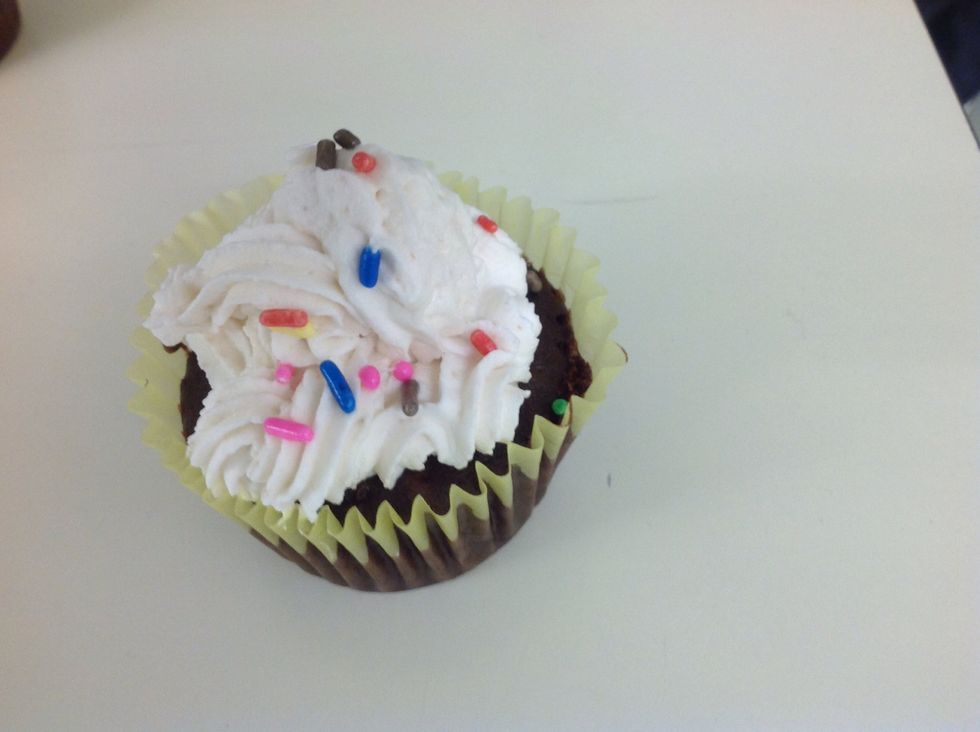 All done yum they are tasty!
1.0 Chocolate cake mix
3.0 Eggs
1/3c Oil
1.0tsp Almond extract
1.0c White chocolate chips
1.5c Heavy whipping cream
1/2c Powdered sugar
1/2c Frozen strawberries sliced
1/4tsp Vanilla