How to make chocolate covered strawberries (for cheap)
Make Chocolate Covered Strawberries (For Cheap)
135
First start by making a trip to the grocery store & picking up some strawberries and some dipping chocolate🍓🍫 (Brand: dolci frutta-hardening chocolate.) They usually have it near the fruit :)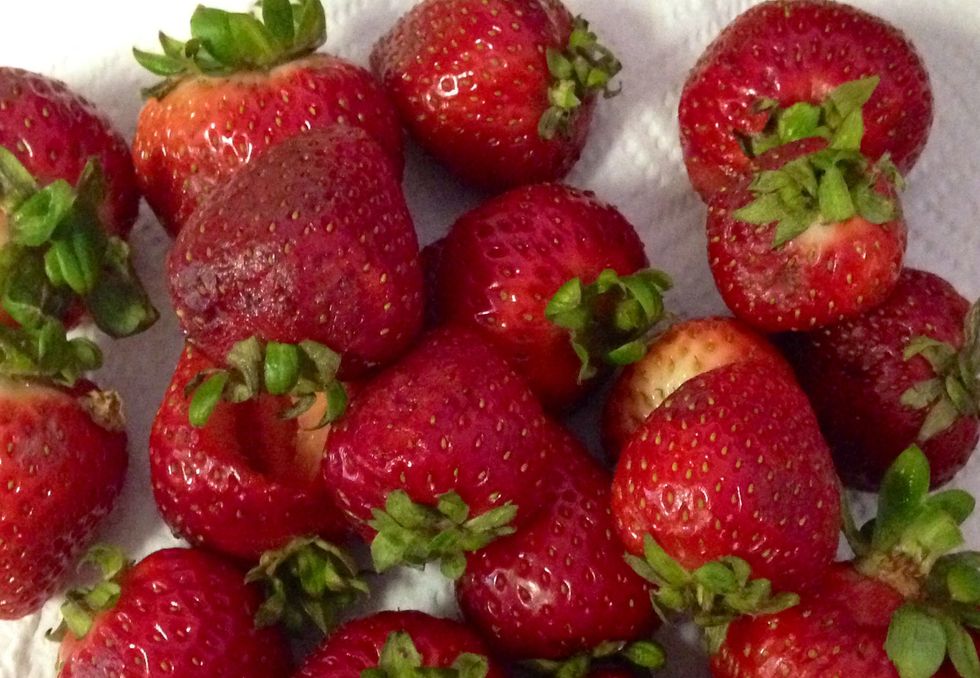 Wash the strawberries thoroughly & dry them off with a paper towel so the chocolate will stick!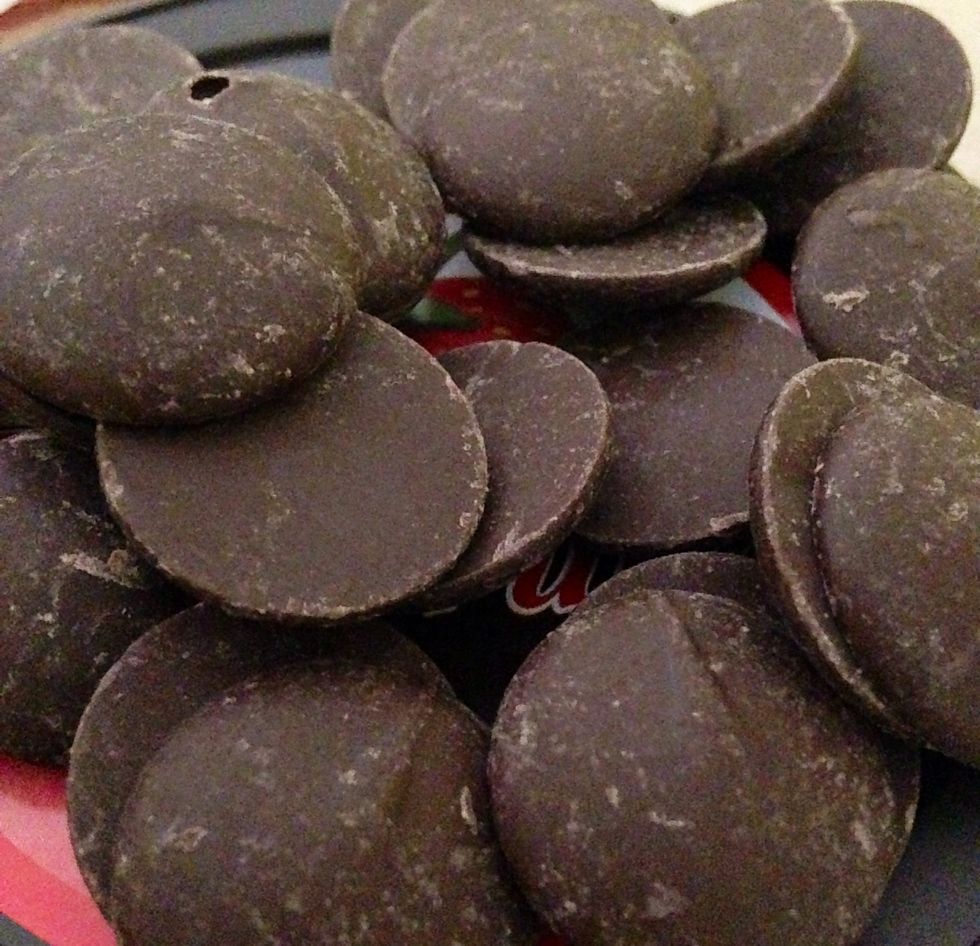 This is the brand: dolci frutta-hardening chocolate. Put it in the microwave on half power for around 30-45 seconds! The chocolate will keep shape until stirred.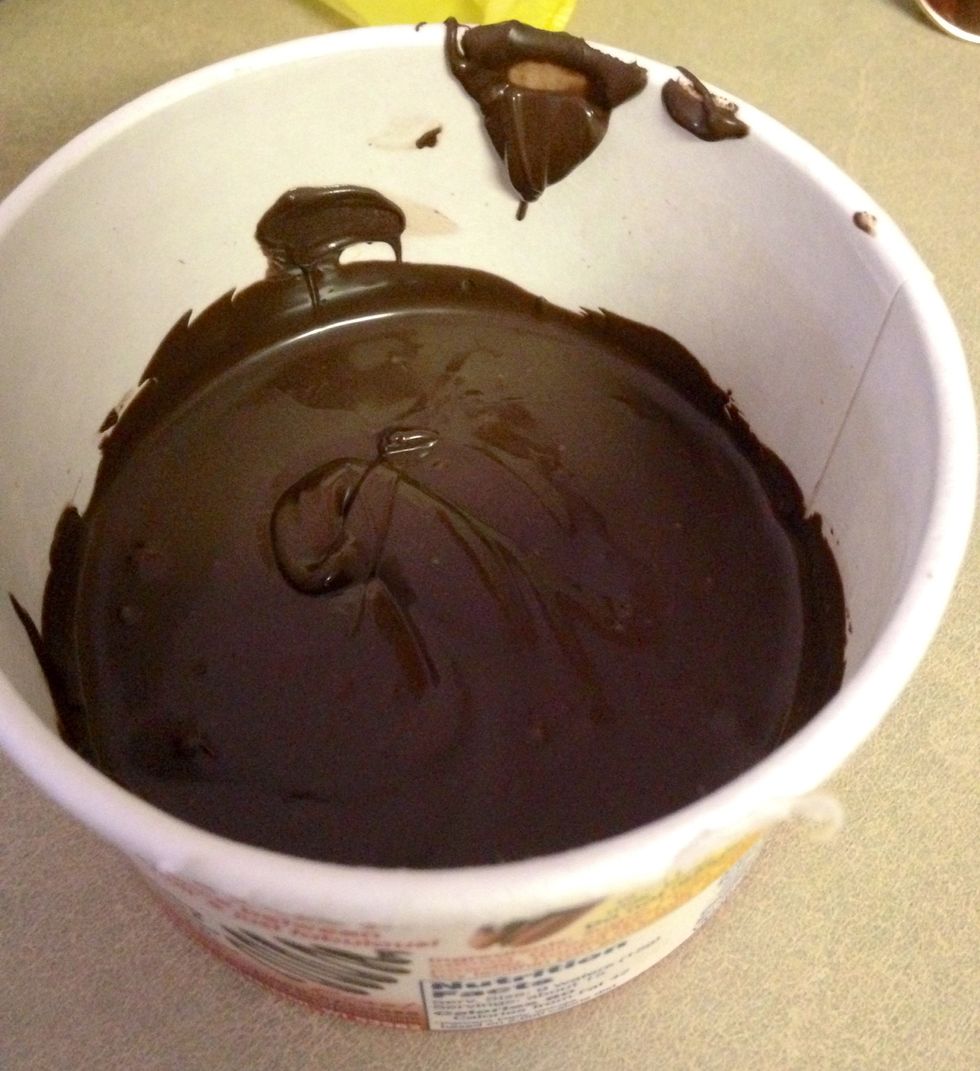 It will look something like this after you stir it!
Stir well. Hold the green leafs of the strawberry and begin to roll the strawberries until covered in the chocolate.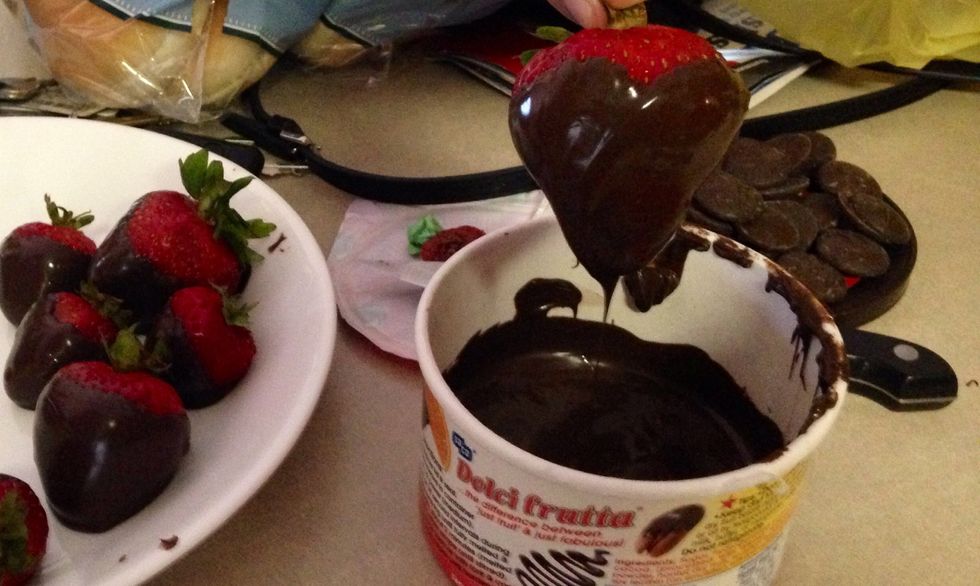 And the strawberries should look something like this!
Grab a serving plate from your cabinet and begin to place the dipped strawberries on the plate. They will begin to harden quickly! (Wait around 15 minutes at least)
If you want to save them for another night just throw them in the fridge :)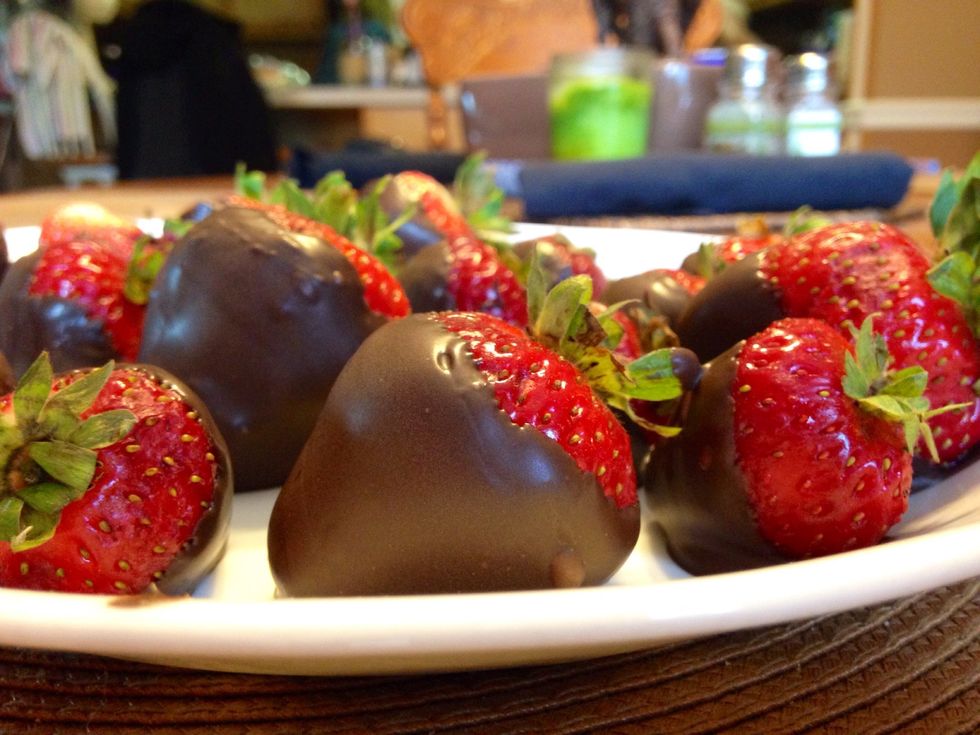 Voila! 👏
Strawberries
Dipping Chocolate