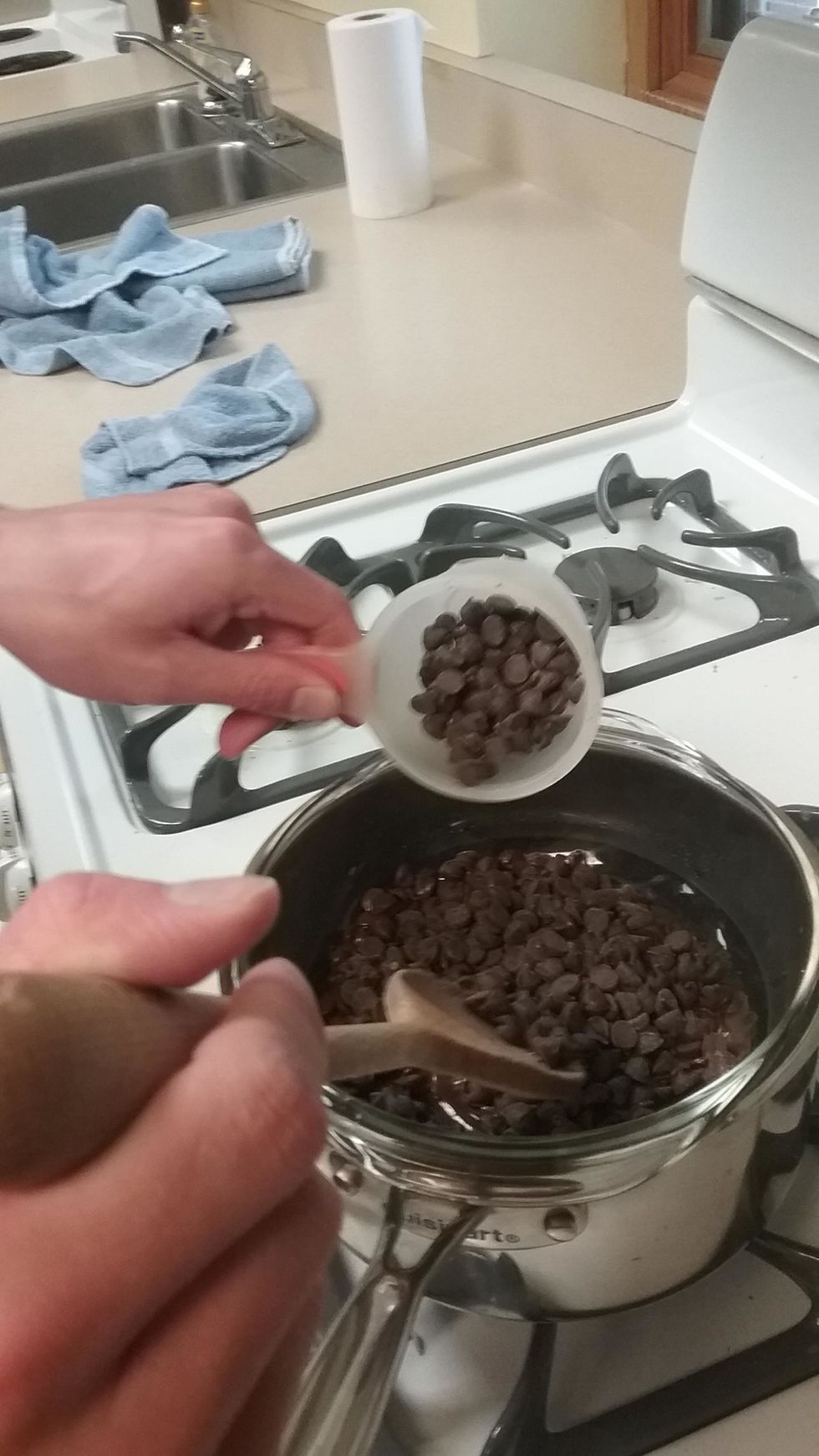 Boil water in double boiler with Chocolate chips over it.
Once the chocolate is melted add the 2 teaspoons of crisco into it and mix it in.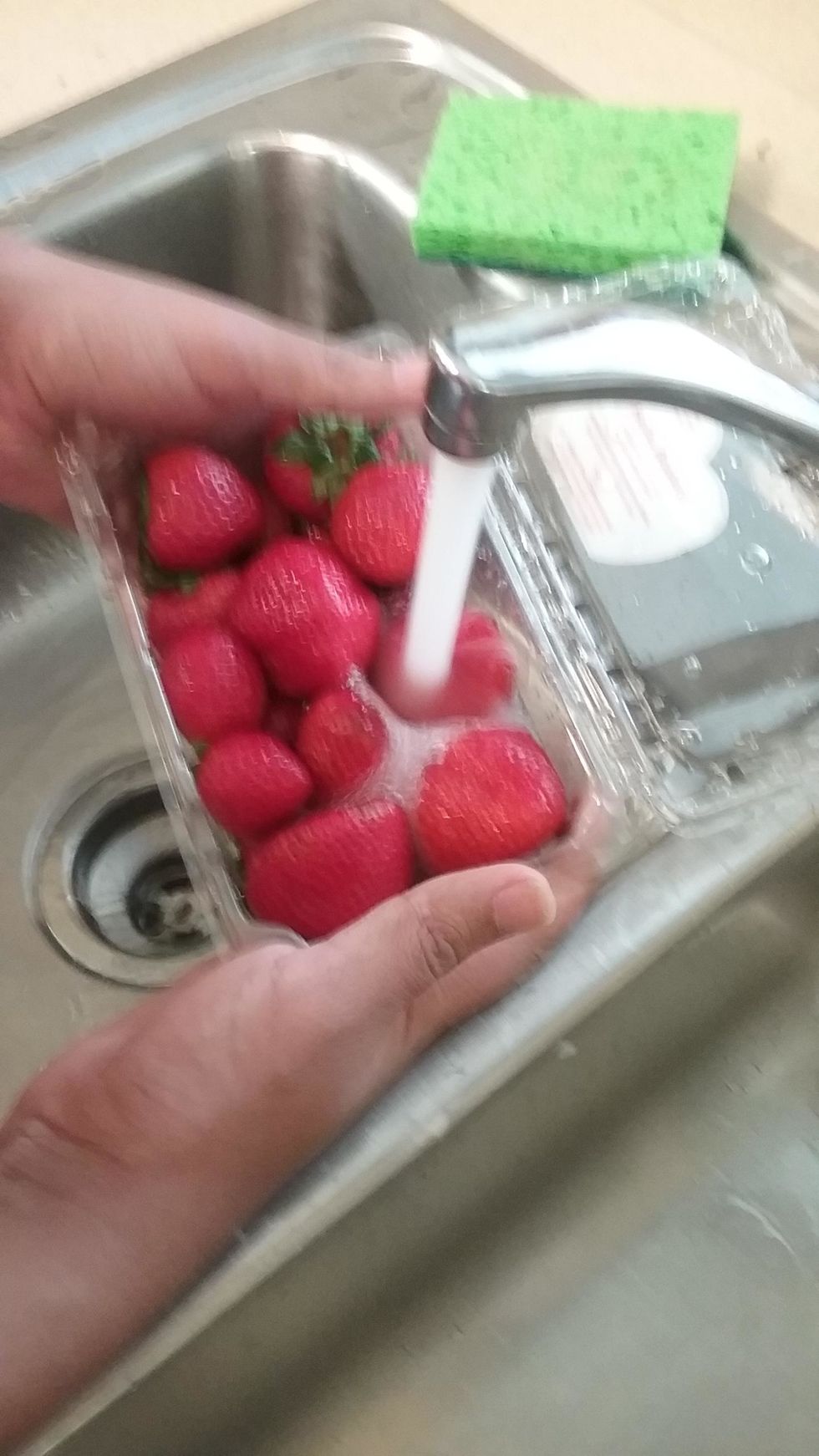 Wash strawberries before using them to bacteria off.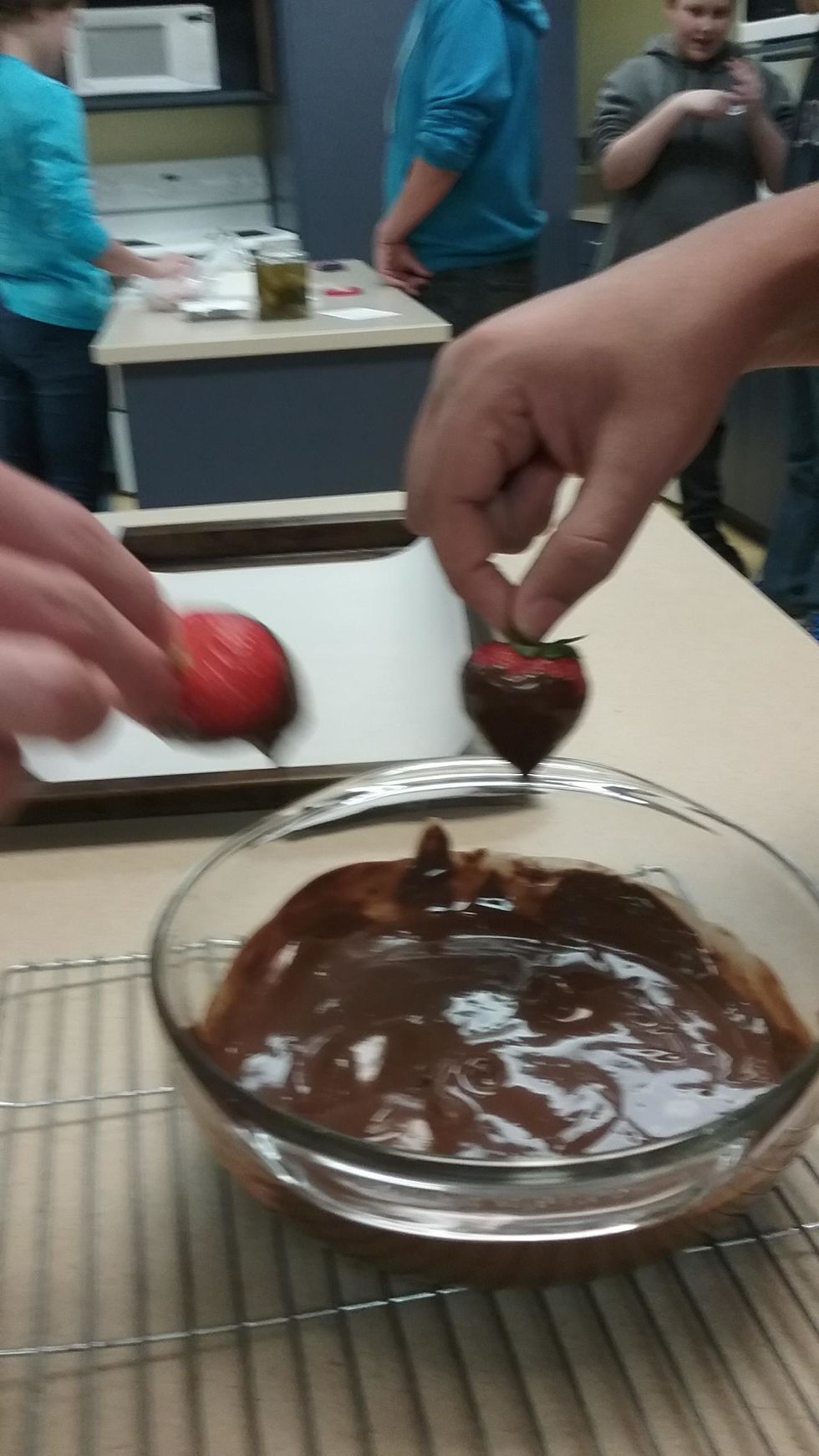 After fully mixing the chocolate with the crisco take the strawberries and dip them in the mix.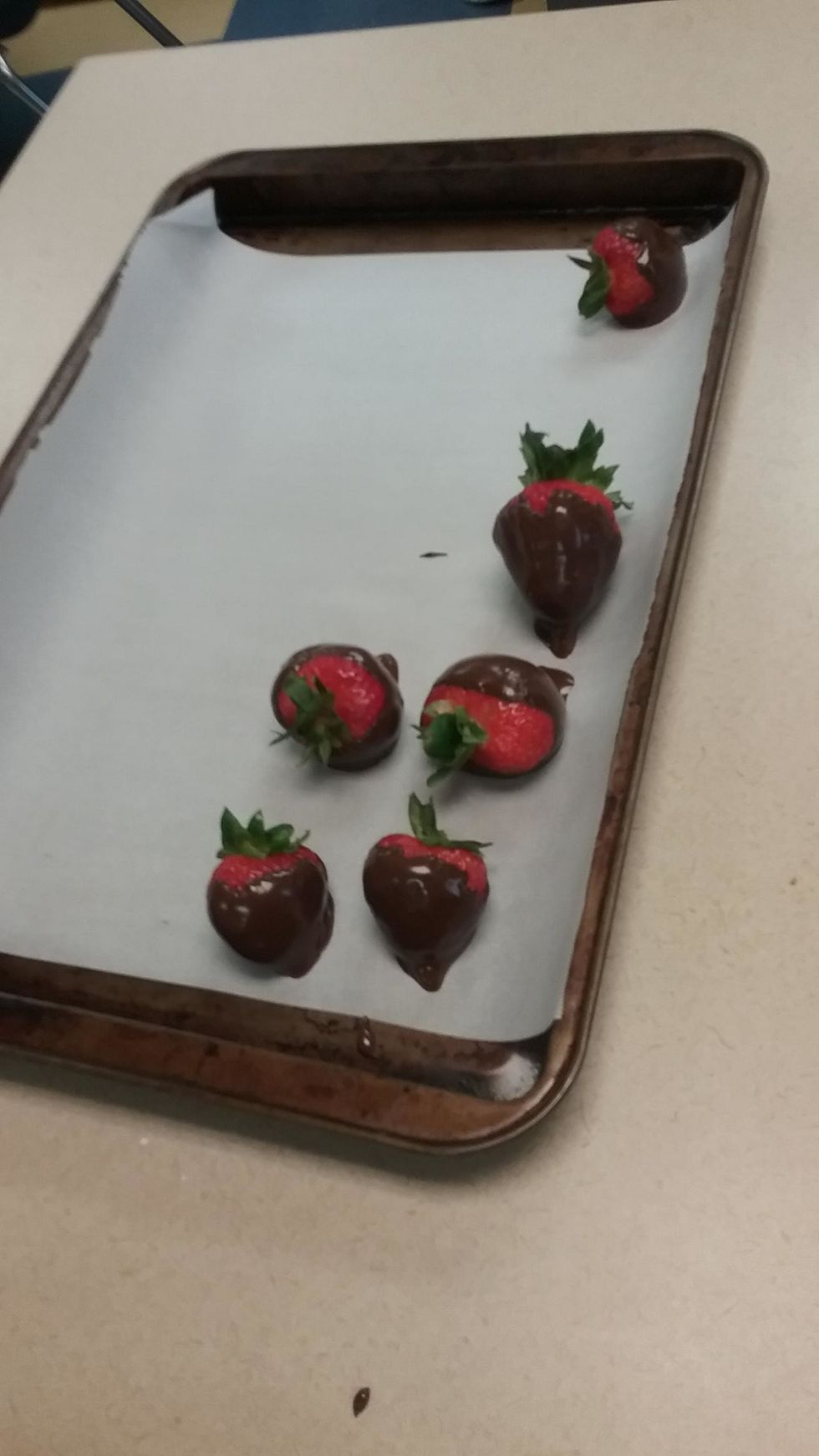 Lay the covered strawberries on the cookie sheet until the pan is full.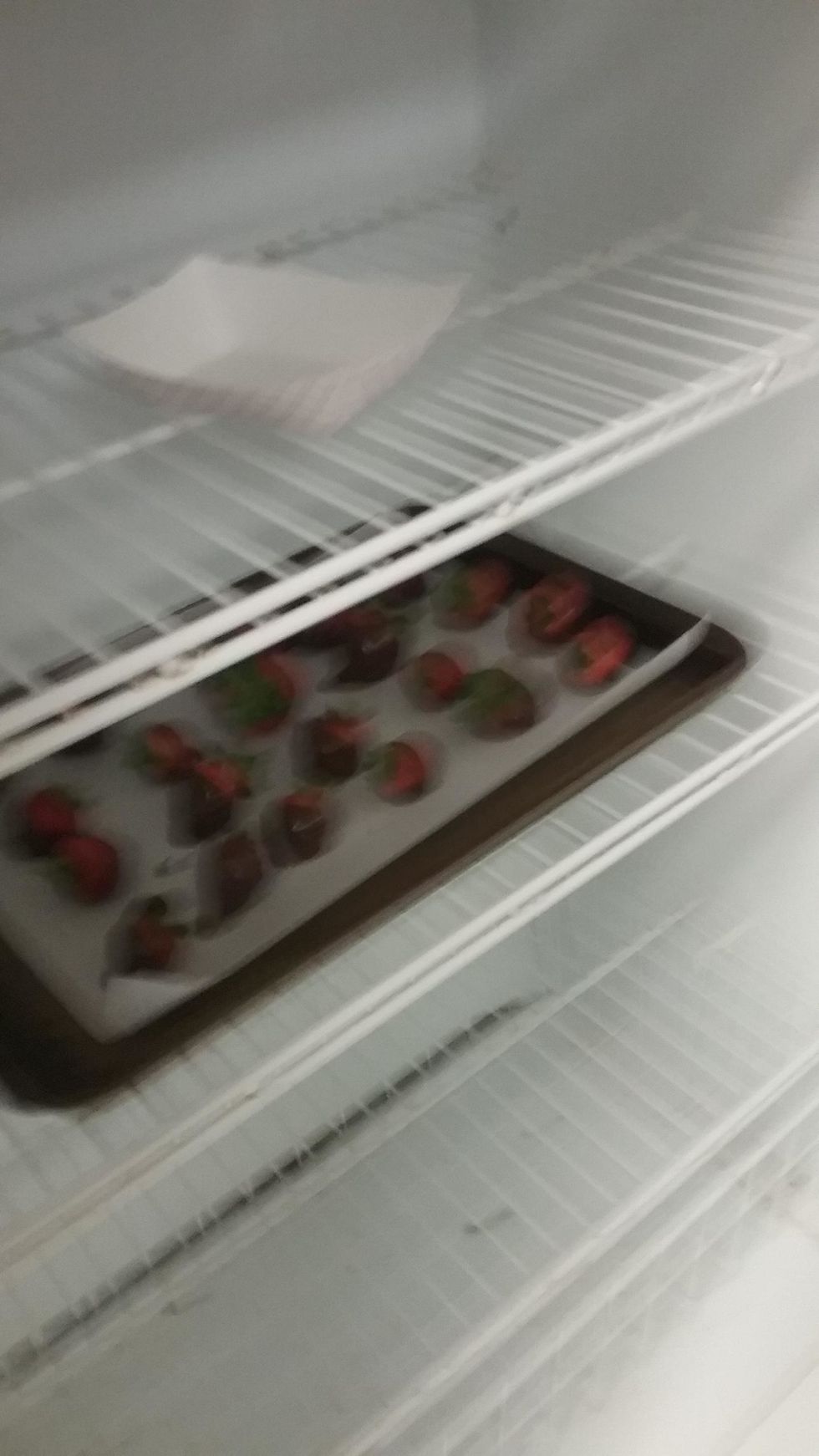 Once all is on sheet put the pan in the freezer for about 20-30 minutes.
2.0c Chocolate Chips
2.0tsp Crisco
1.0qt Strawberries
2.0c Water in a double boiler
1.0 Cookie sheet for strawberries