These are great for party snacks or just for anytime sweets!
12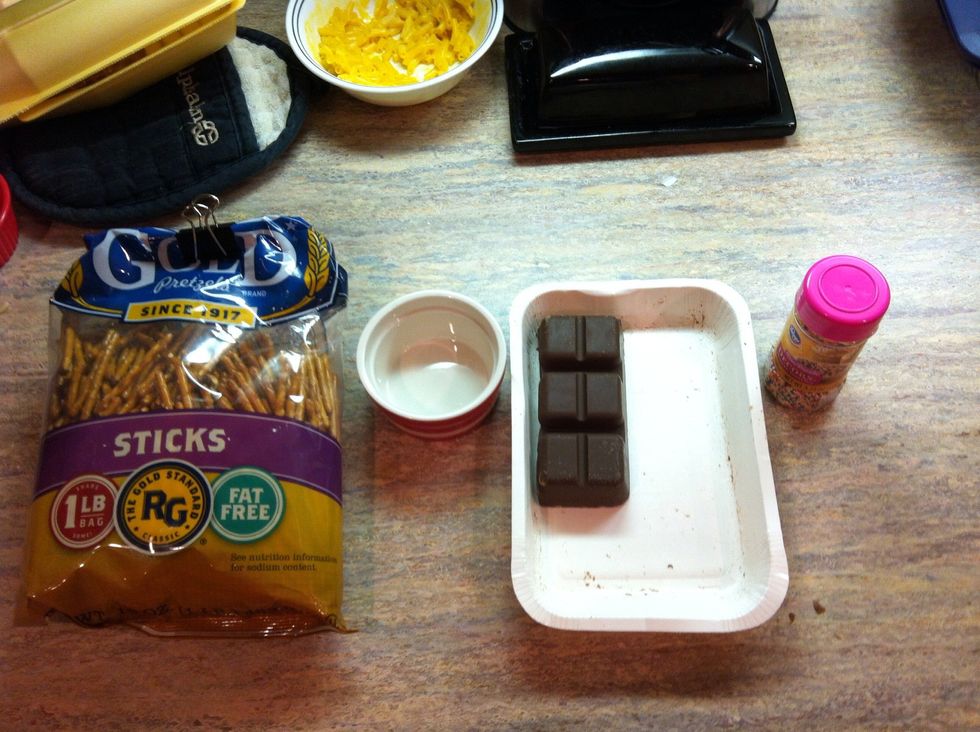 Get your supplies (please excuse the background Mac and cheese)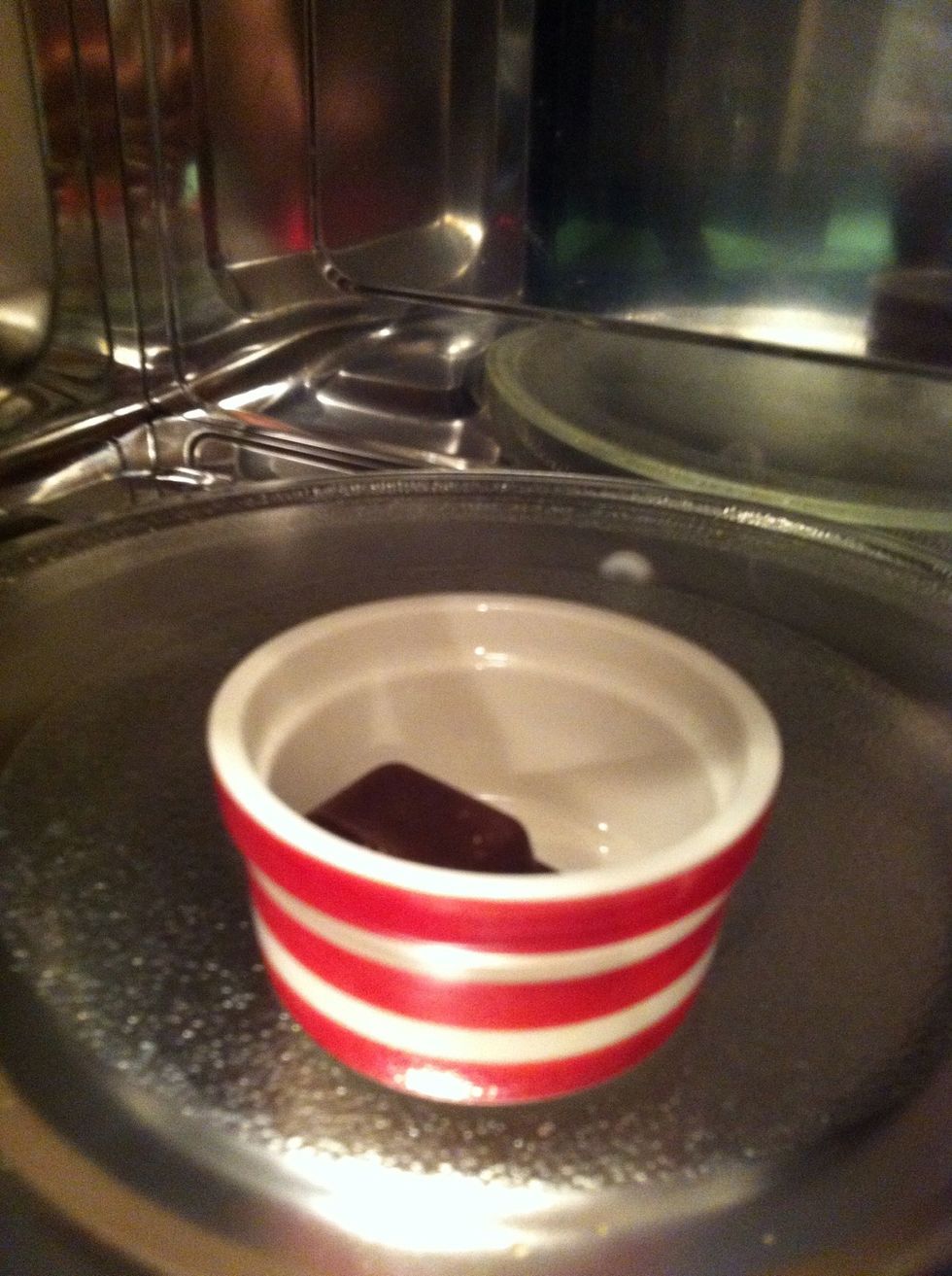 Take the chocolate and put it in the microwave (this much chocolate took about 2 min. To melt)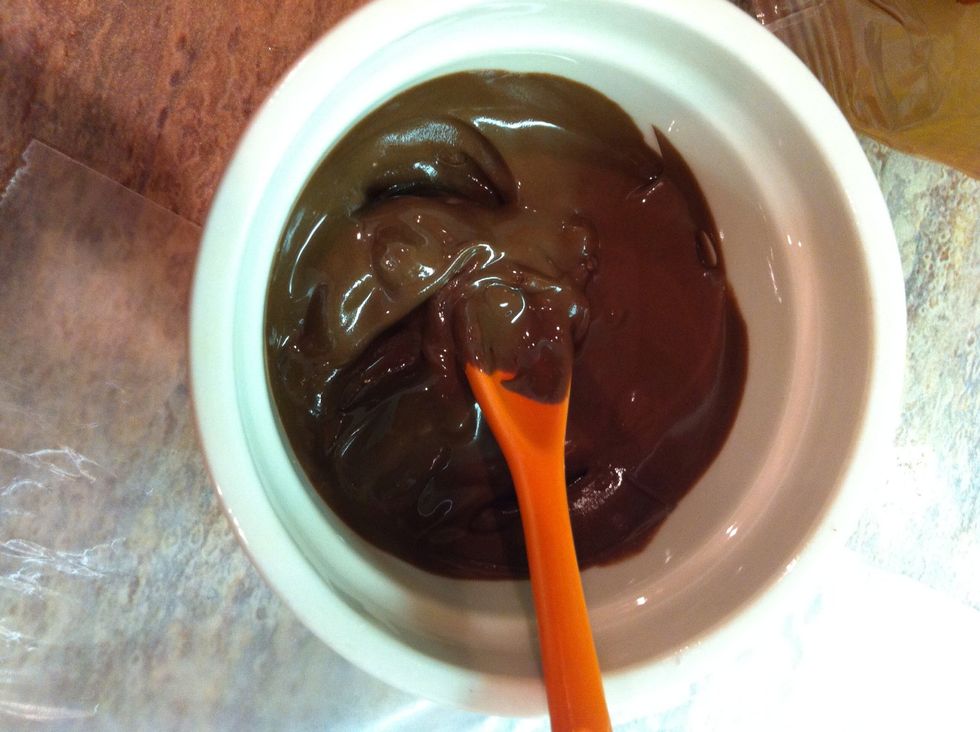 Stir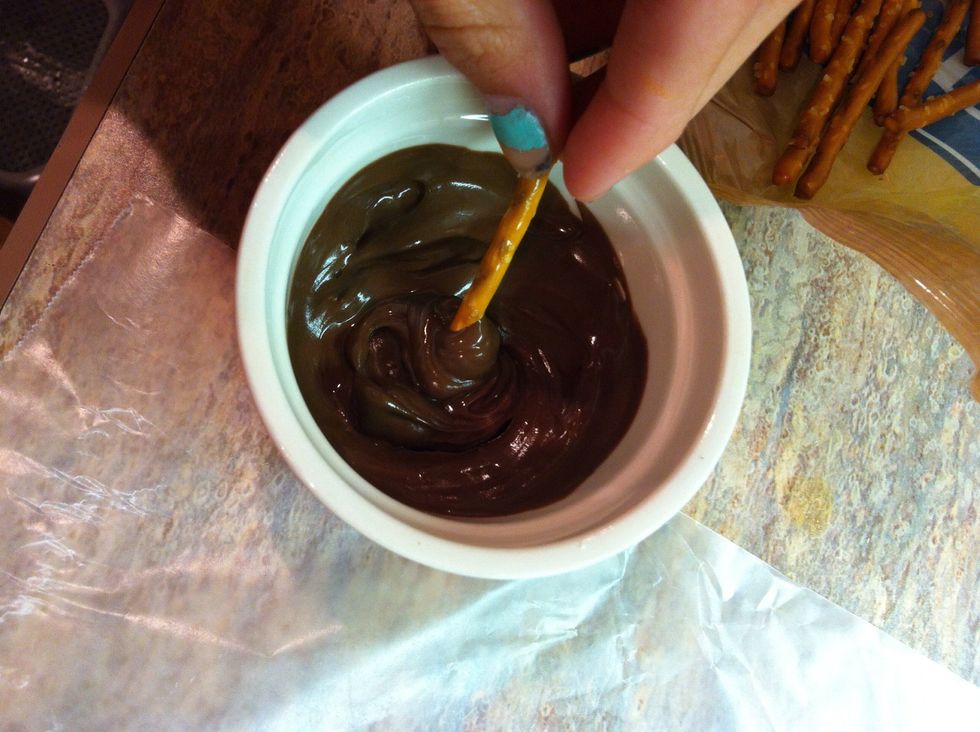 Take a pretzel and cover it with chocolate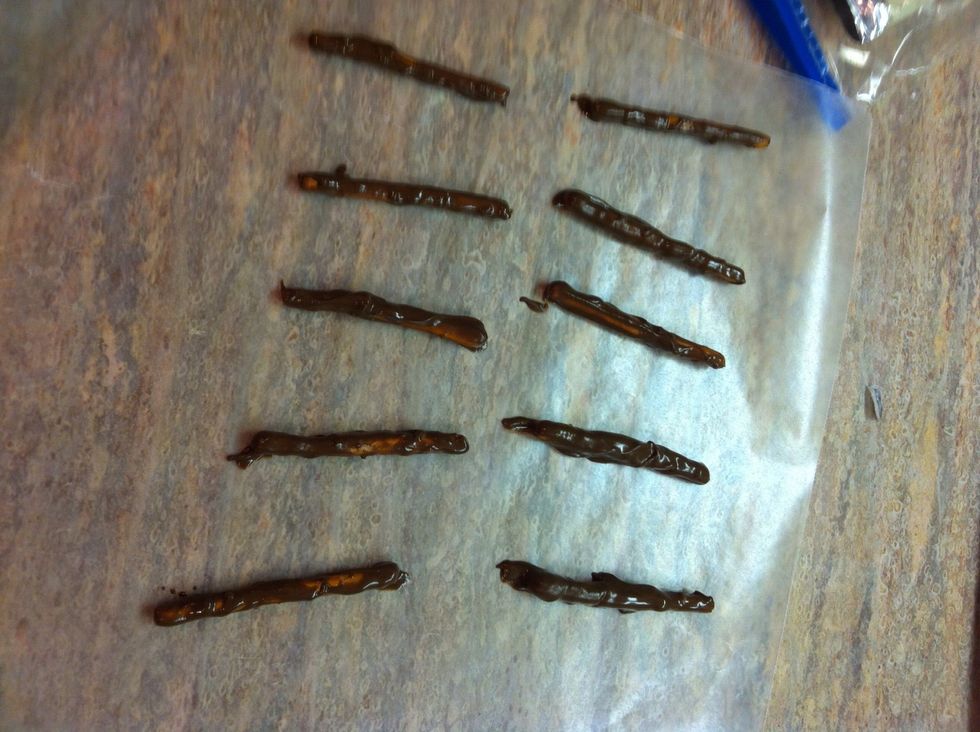 These don't look pretty at all, but they should be covered like this
Add sprinkles!!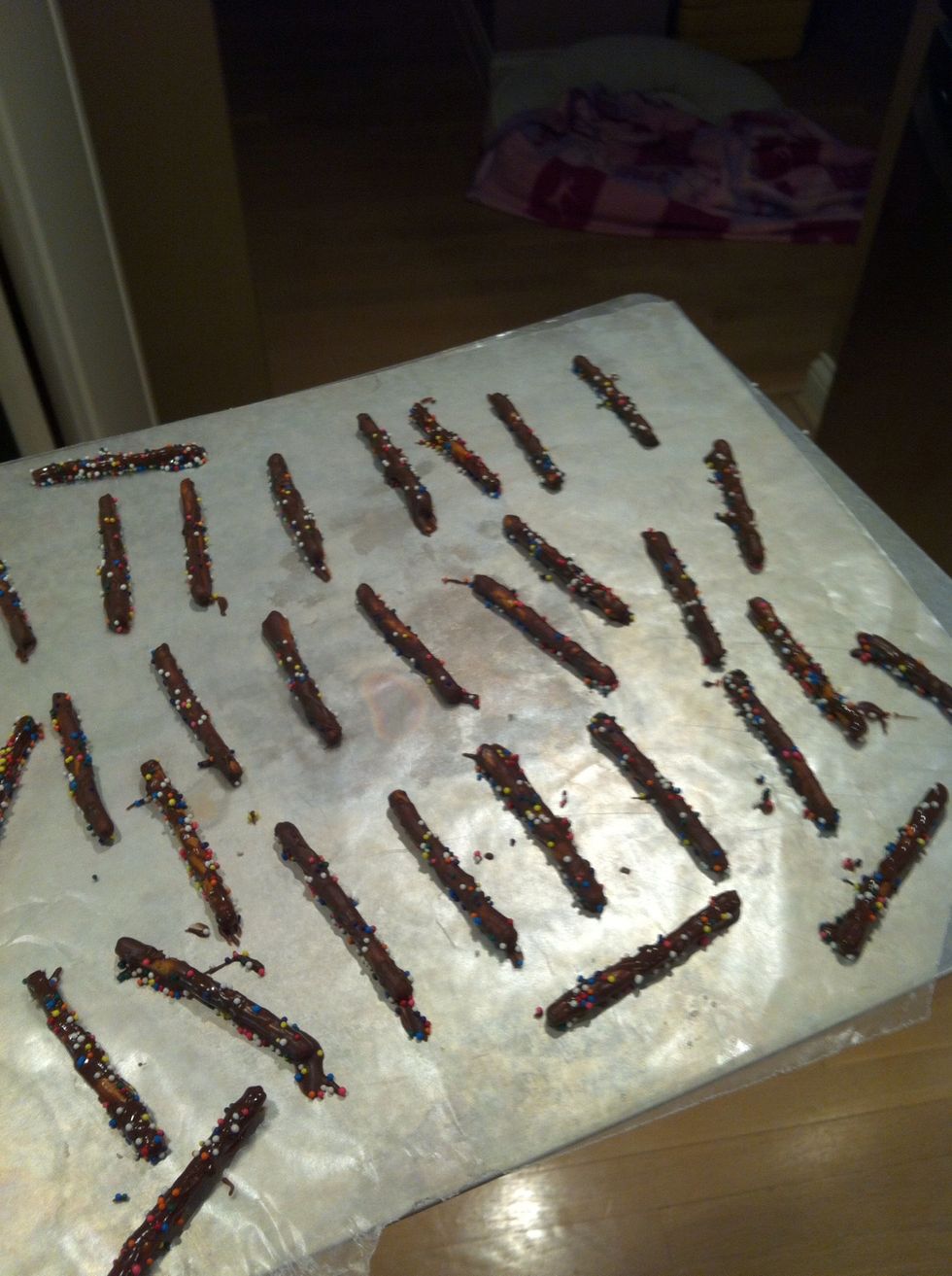 Put them on a pan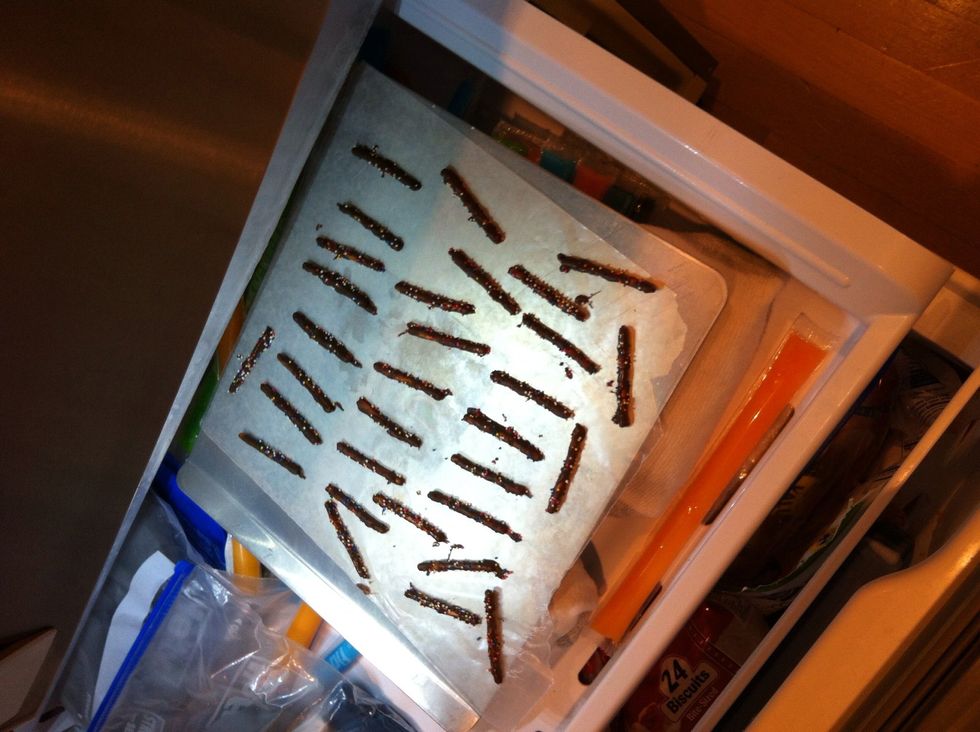 Place in the freezer for 2 hours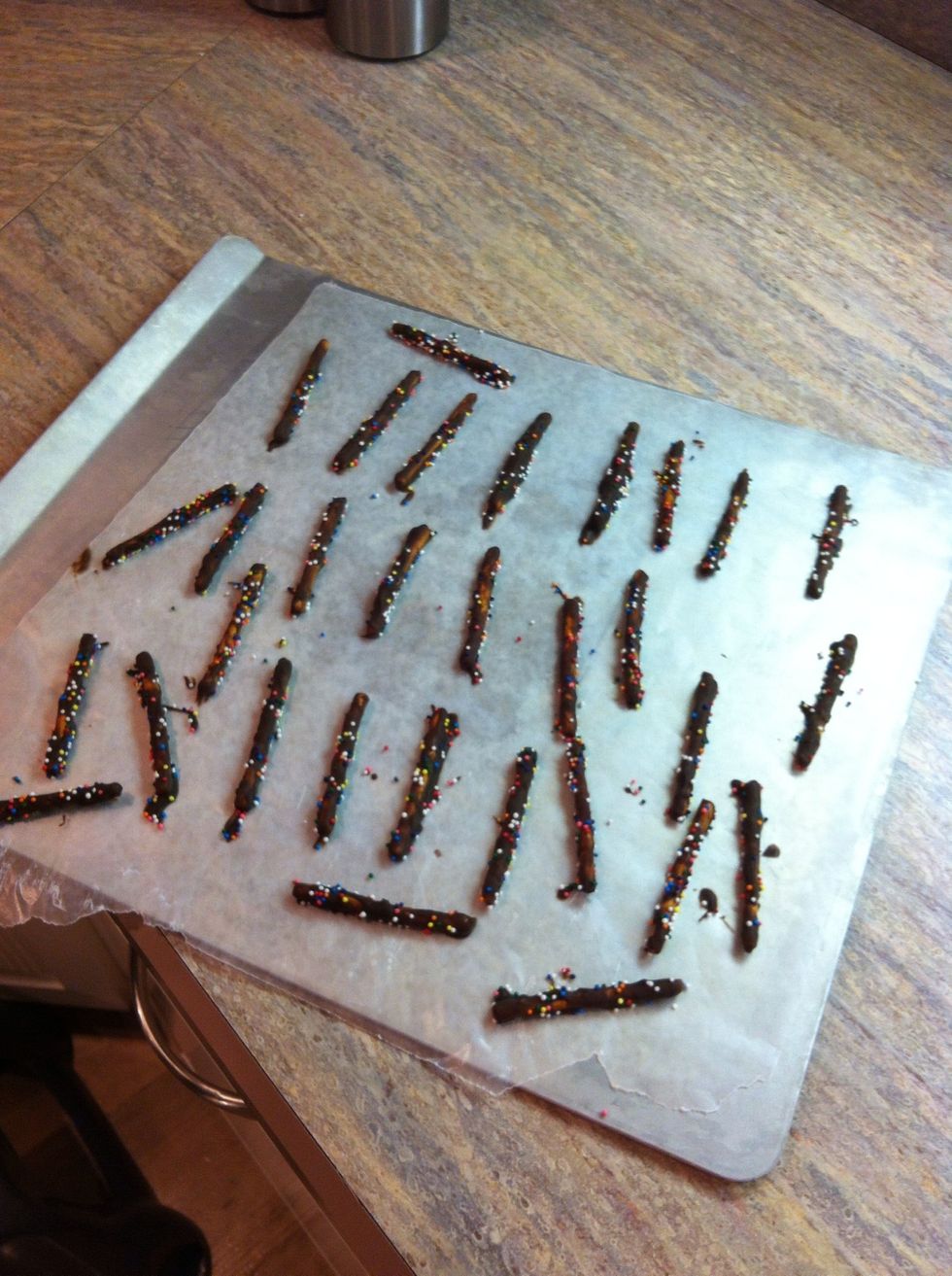 Get out of freezer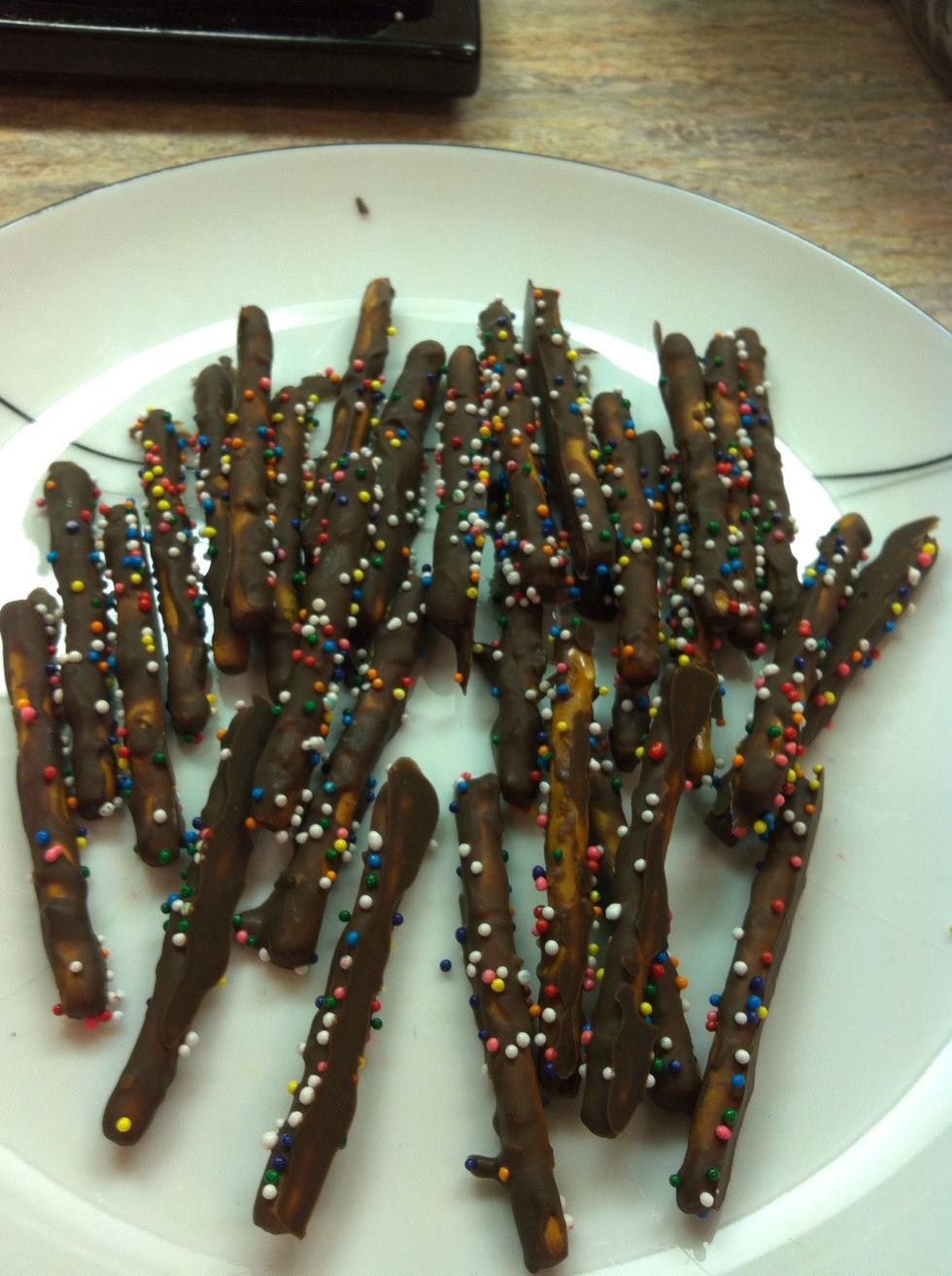 Add on a plate and ENJOY! Make sure to keep refrigerated
Pretzels
Sprinkles
Bakers chocolate