These are great for party snacks or just for anytime sweets!
4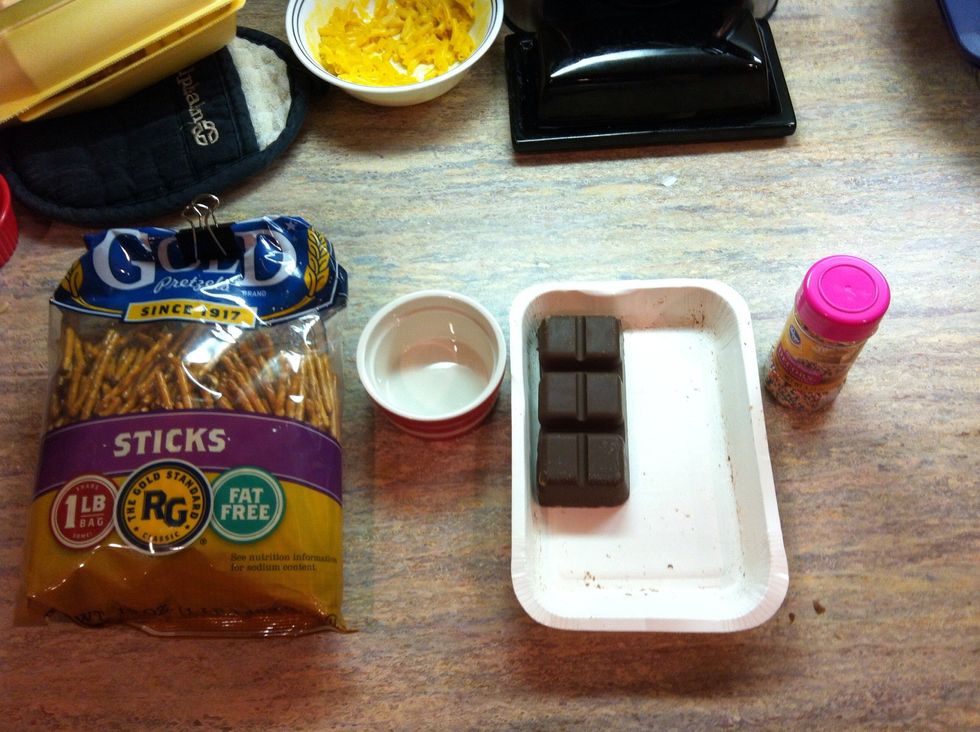 Get your supplies (please excuse the background Mac and cheese)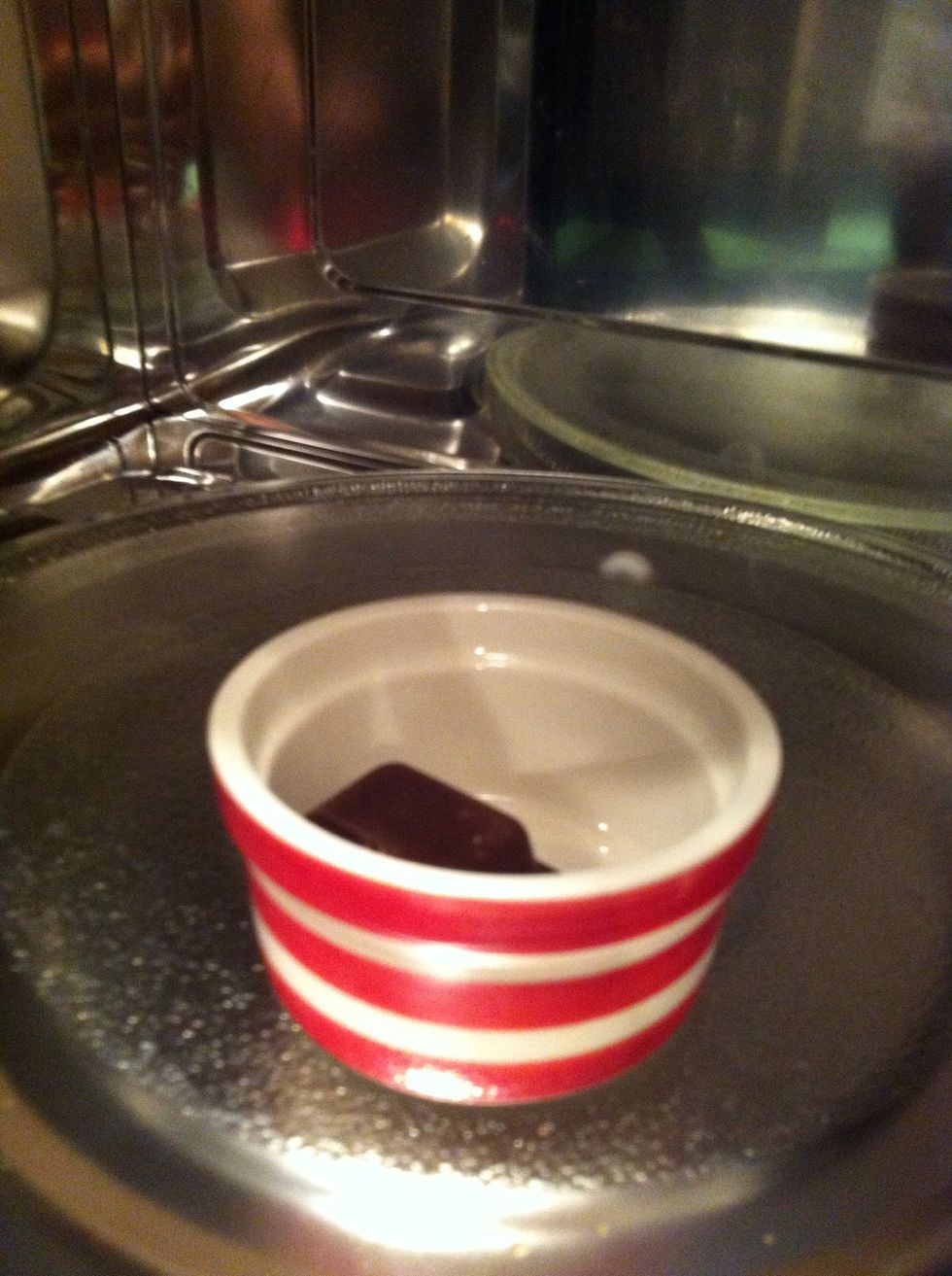 Take the chocolate and put it in the microwave (this much chocolate took about 2 min. To melt)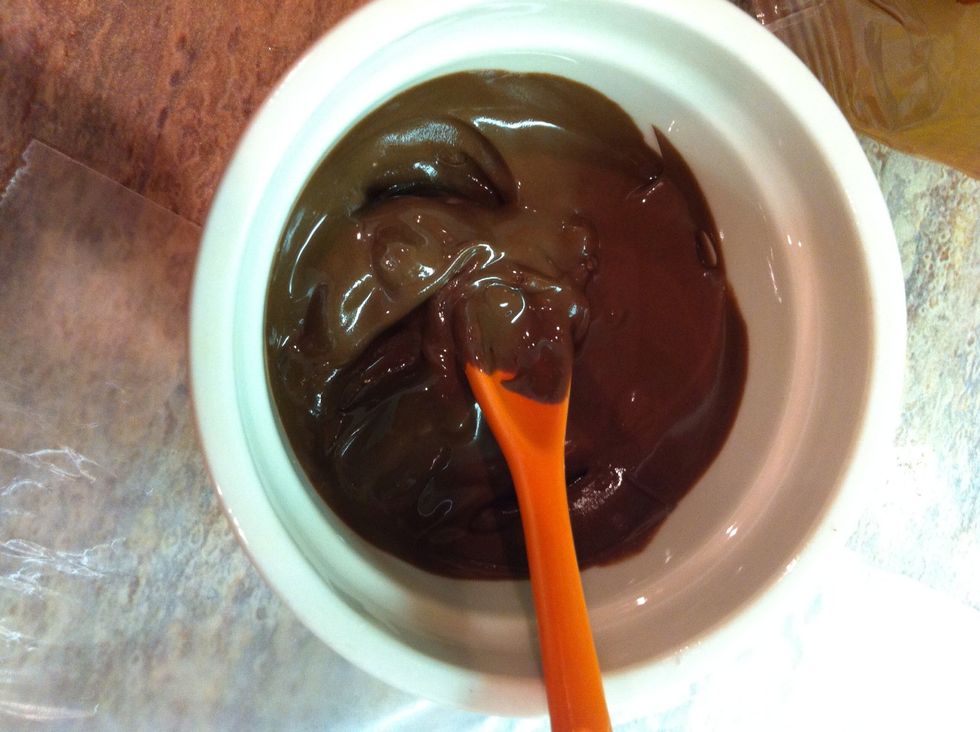 Stir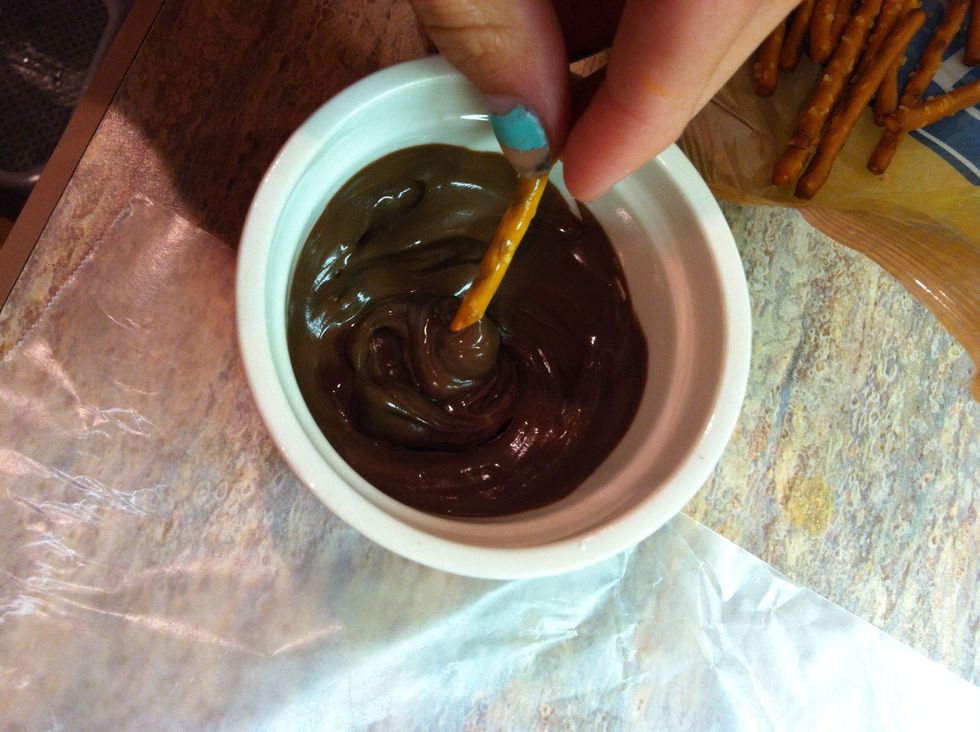 Take a pretzel and cover it with chocolate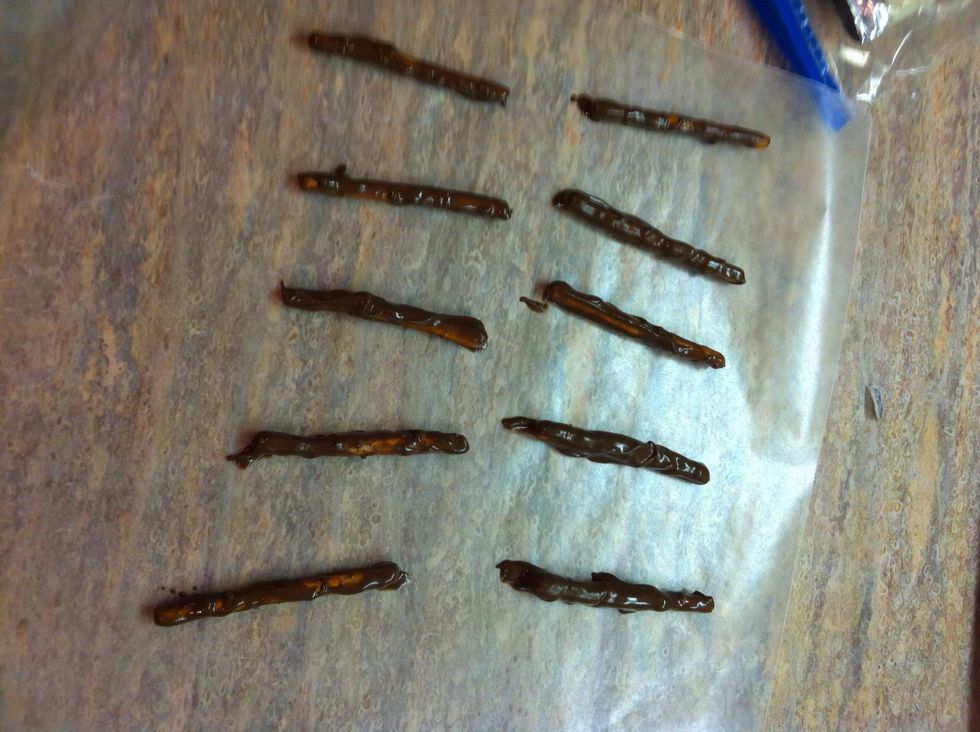 These don't look pretty at all, but they should be covered like this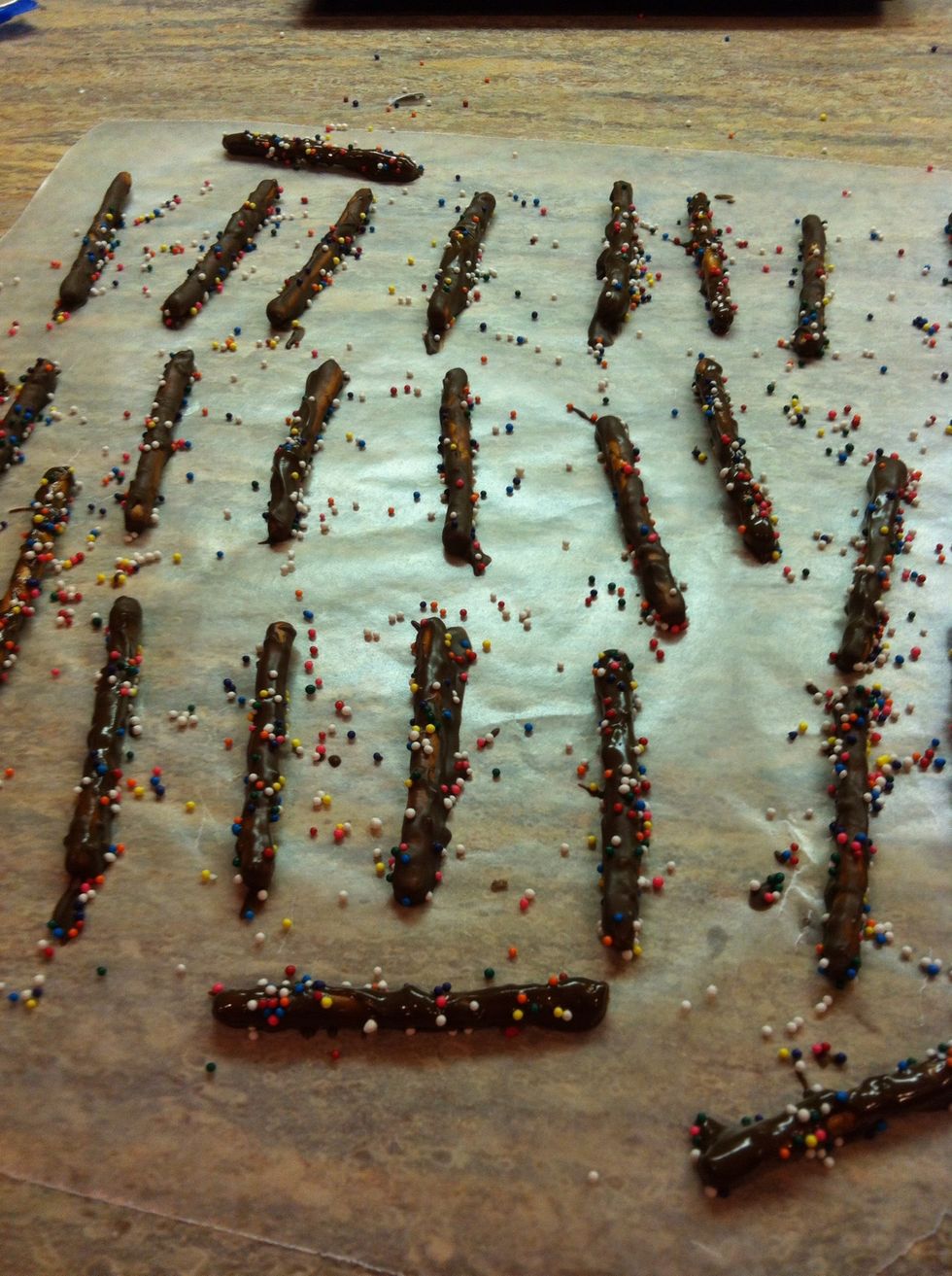 Add sprinkles!!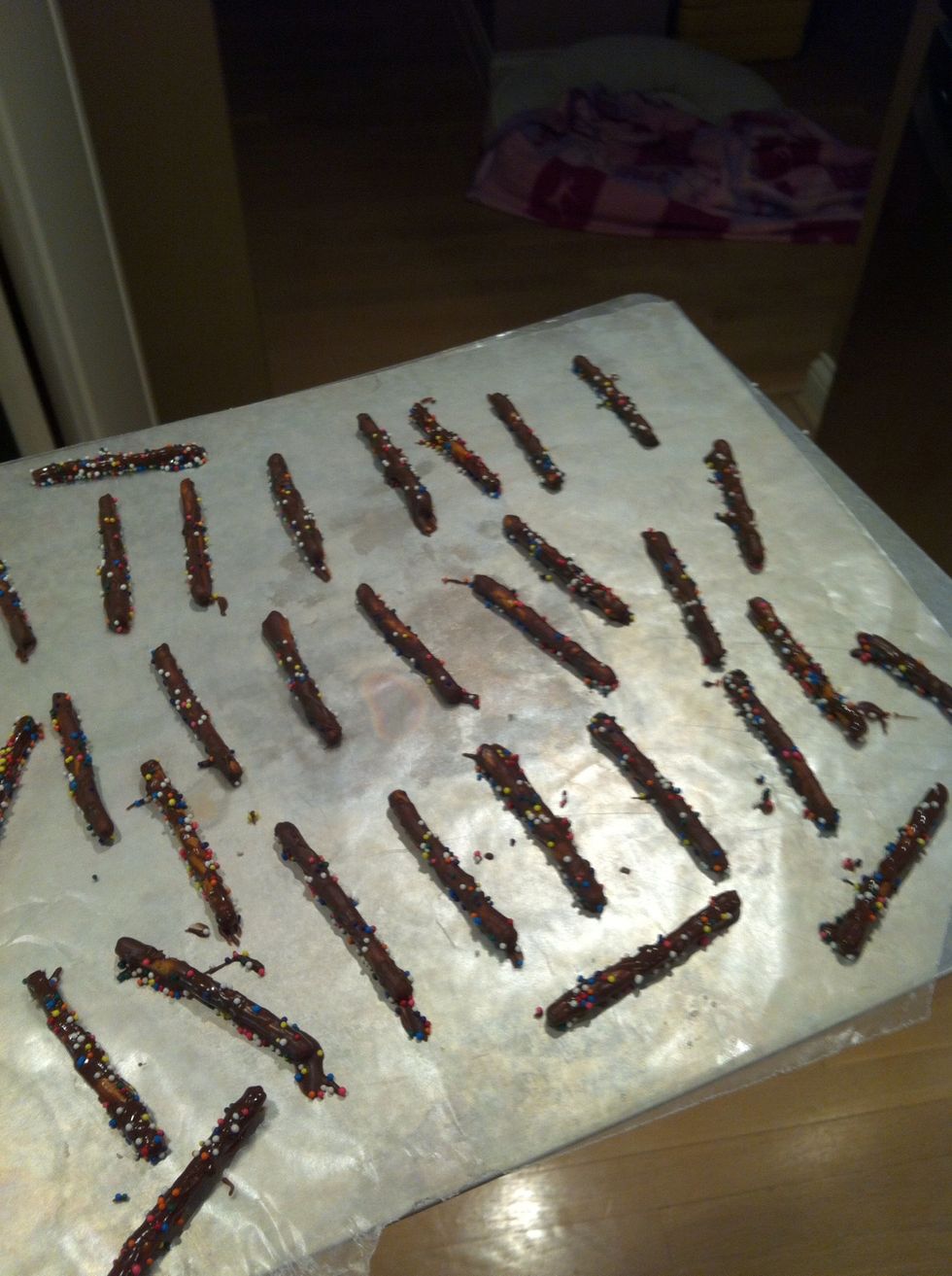 Put them on a pan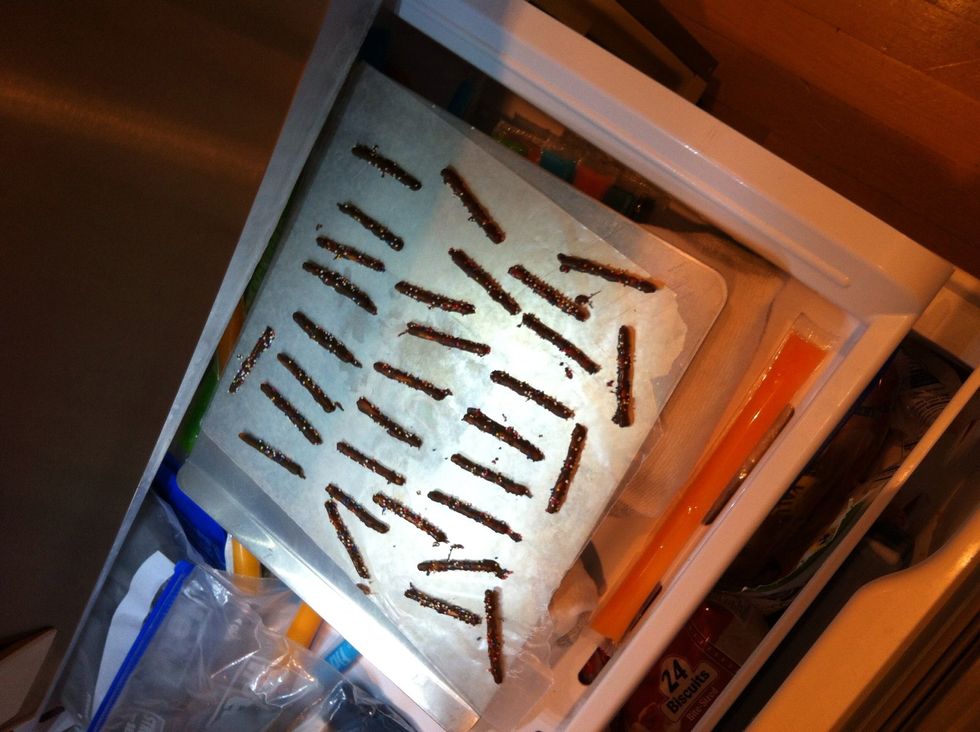 Place in the freezer for 2 hours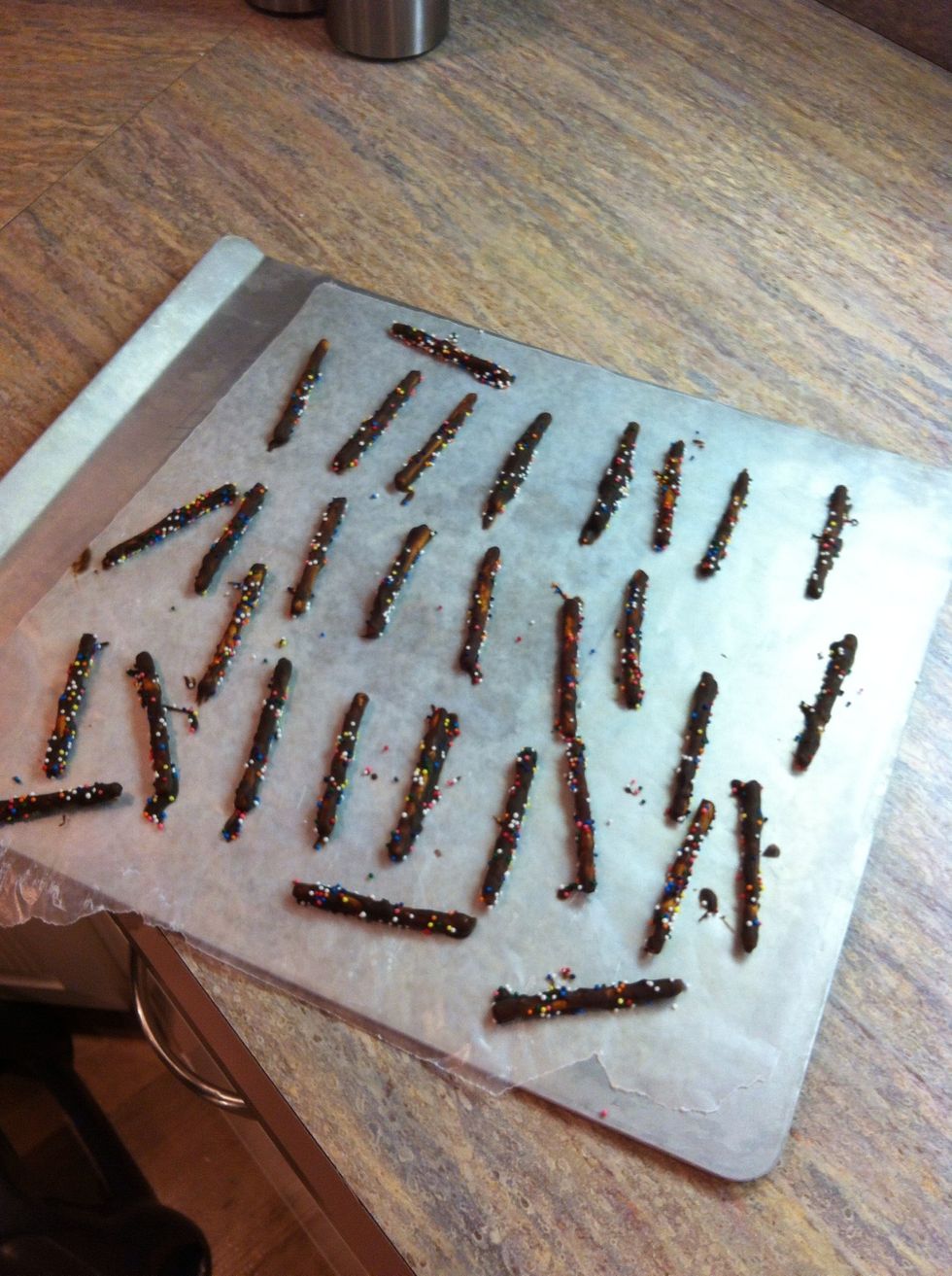 Get out of freezer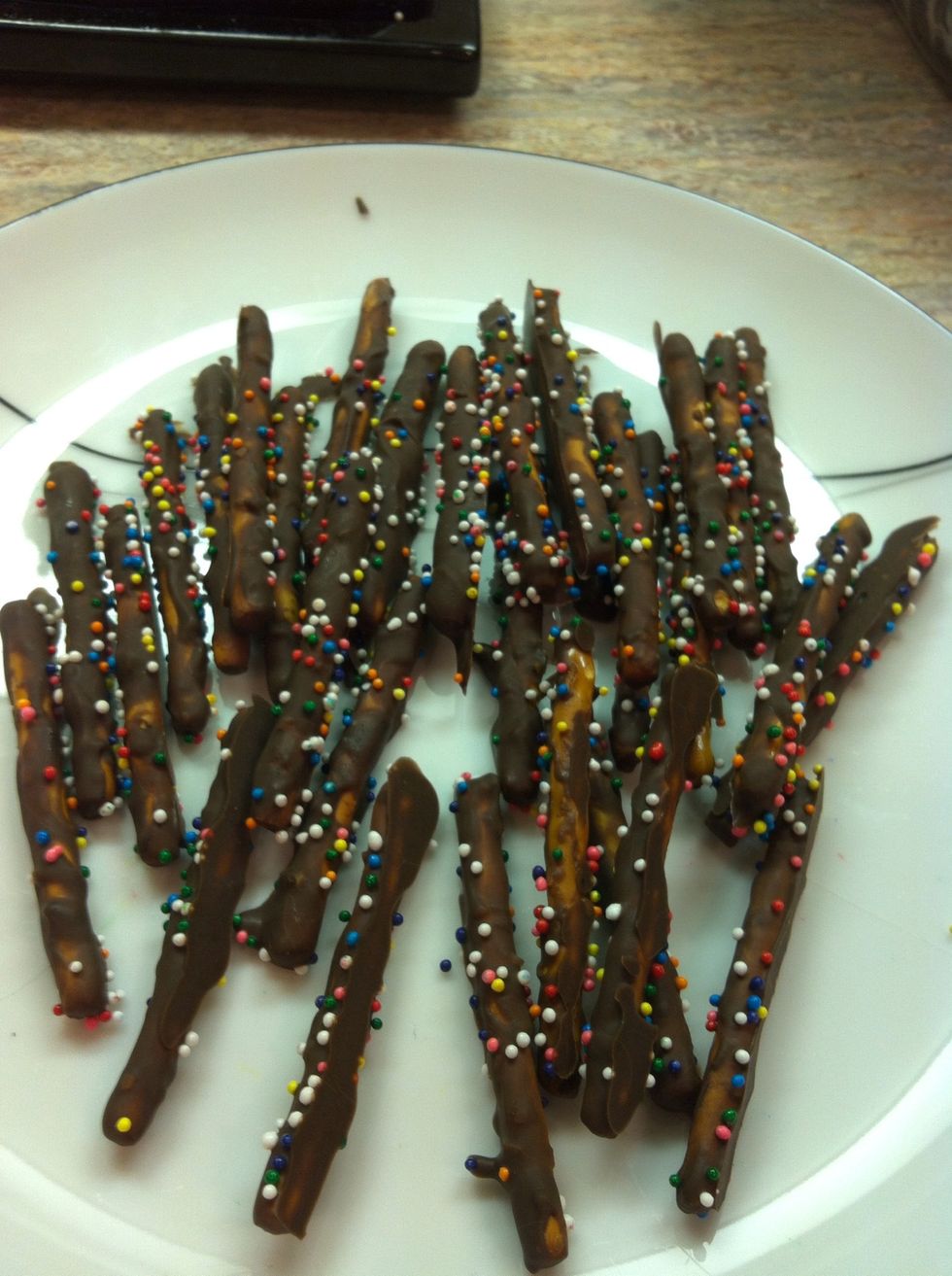 Add on a plate and ENJOY! Make sure to keep refrigerated
Pretzels
Sprinkles
Bakers chocolate