Dump all packaged Oreos in the plastic bag. Try to keep a minimal amount of air in bag. Seal bag completely.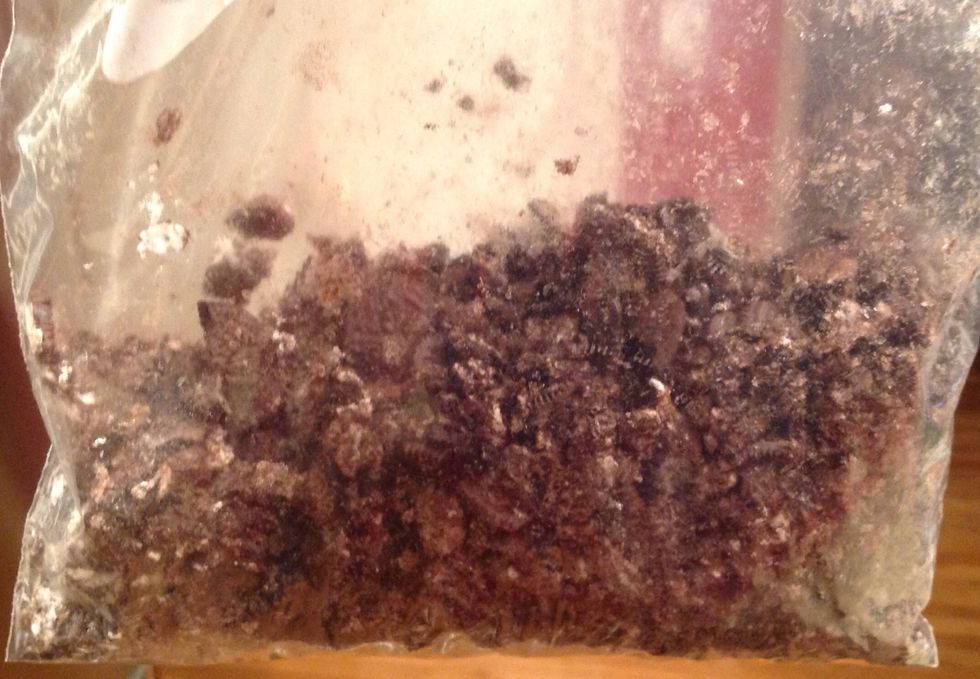 Use mallet and begin to tap the Oreos in the bag. There should not be any big chunks of Oreo in bag when done. I would suggest to perform this over a cutting board to prevent table top damage.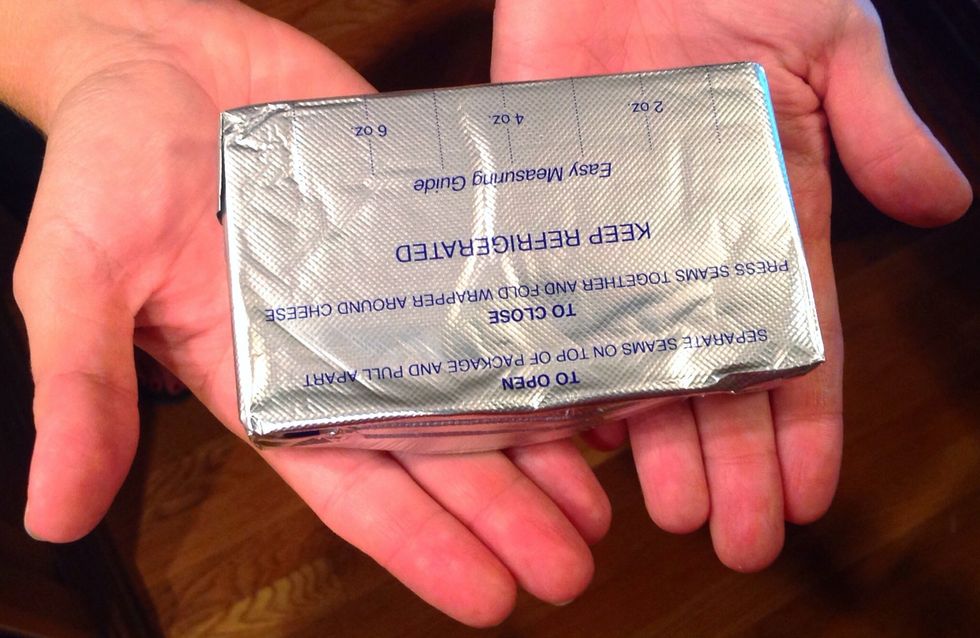 Take cream cheese package out and begin to warm it with hands. You want the cream cheese to be easy to mix with; a microwave could help soften, but only heat 10 seconds at a time. Do not melt.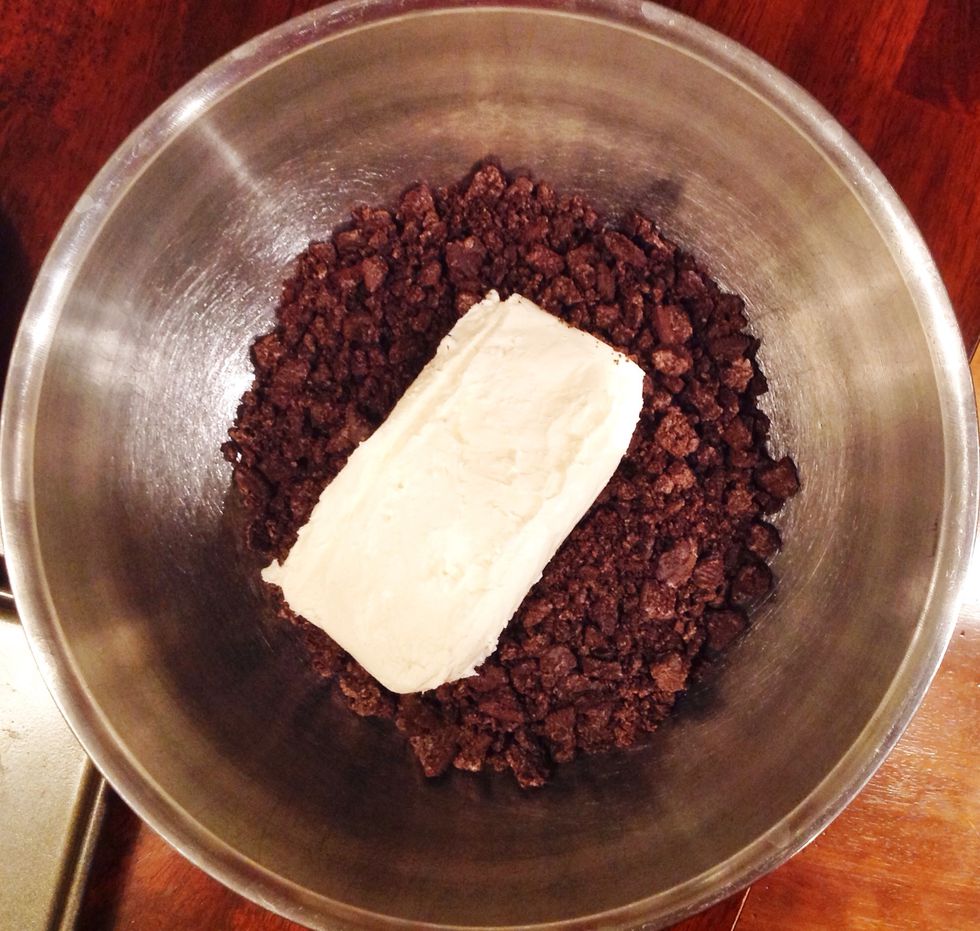 Put crushed Oreo bits and cream cheese in mixing bowl and begin to mix until both are combined completely together.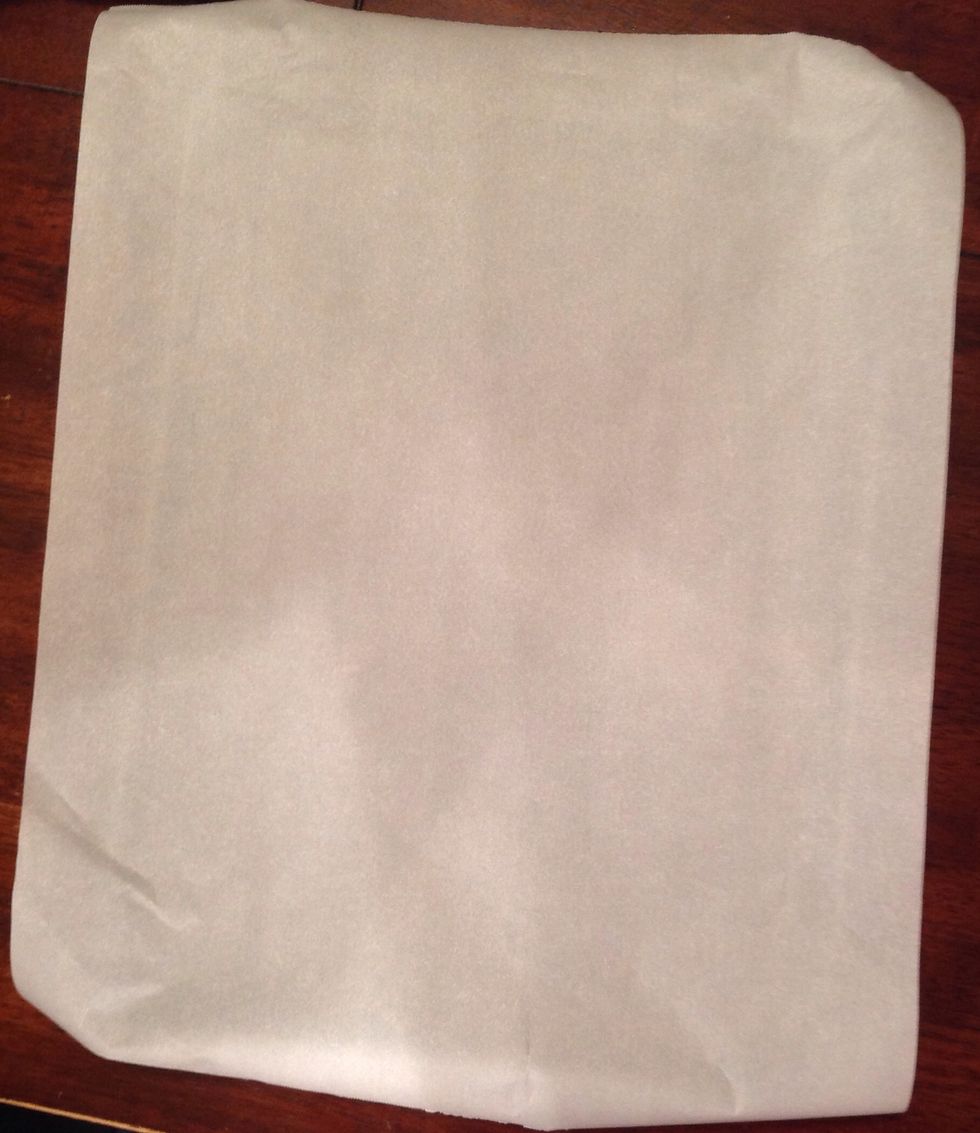 Lay parchment paper completely across oven tray.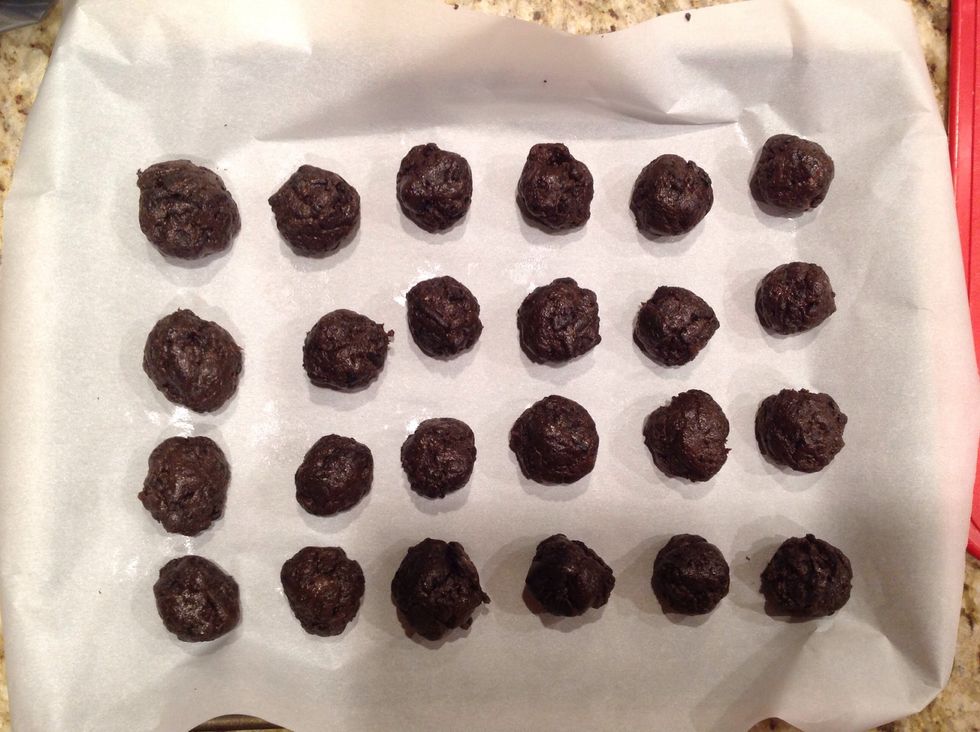 Begin to bunch the Oreo-cream cheese mixture into small balls. Place all Oreo balls onto tray. Spacing does not matter.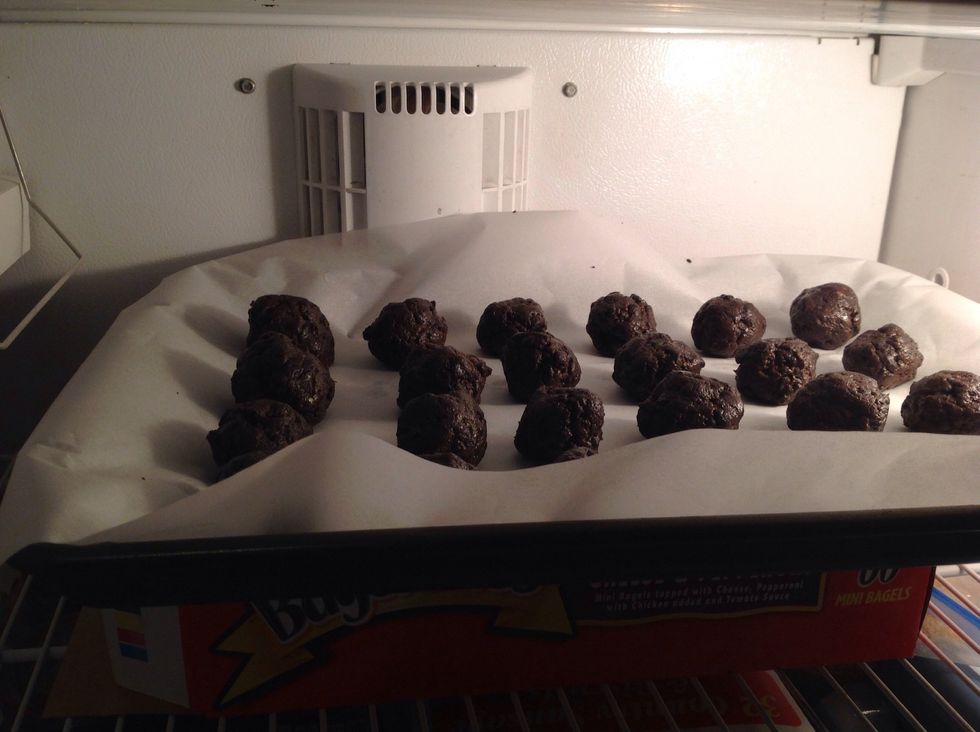 Put the Oreo balls in the freezer for 10 minutes which will allow them to be easy to dip into the chocolate.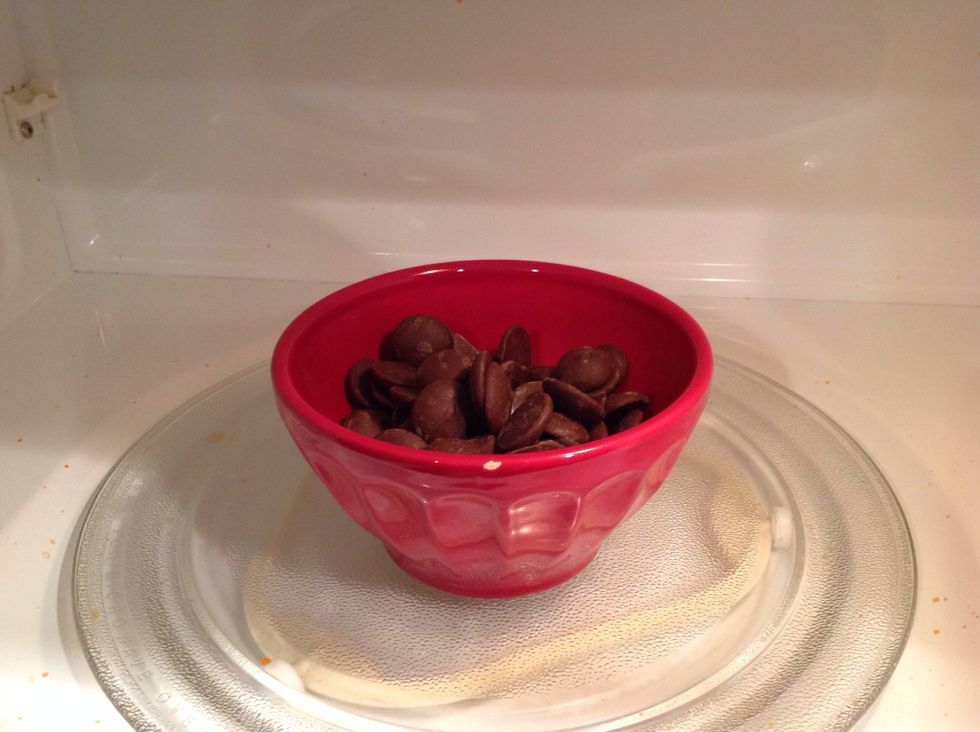 After you take the Oreo balls out of the freezer put the Ghirardelli chocolate in a microwave safe bowl. Heat for 25 seconds at a time then mix. Be careful to not burn the chocolate.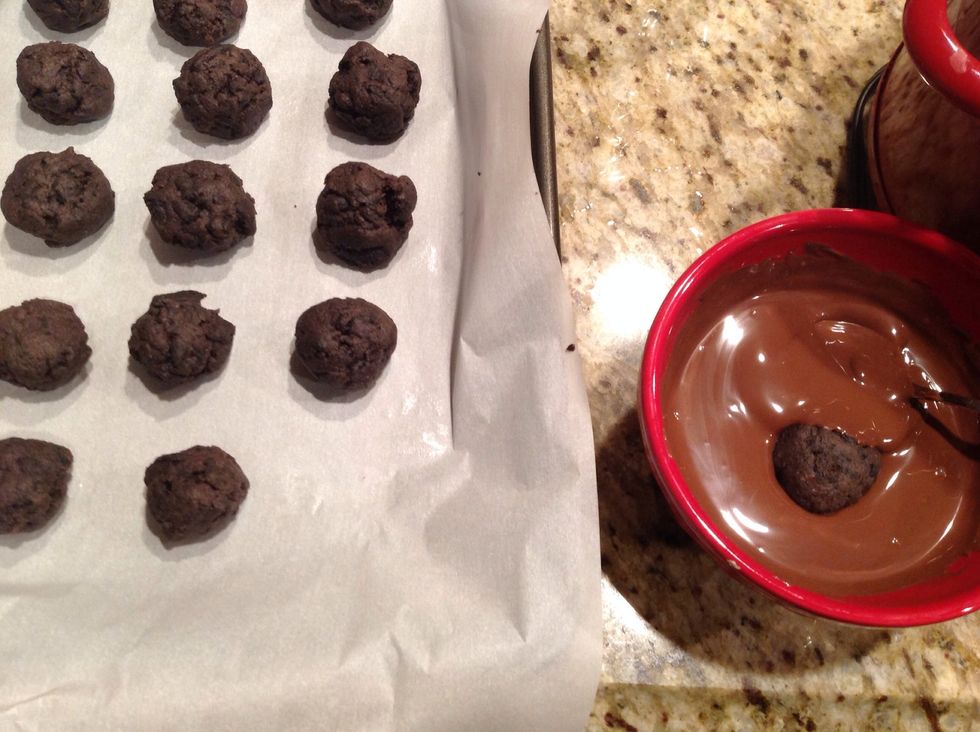 Dip the Oreo balls in the melted chocolate completely. Once they are completely covered with chocolate, put them back on the tray with parchment paper.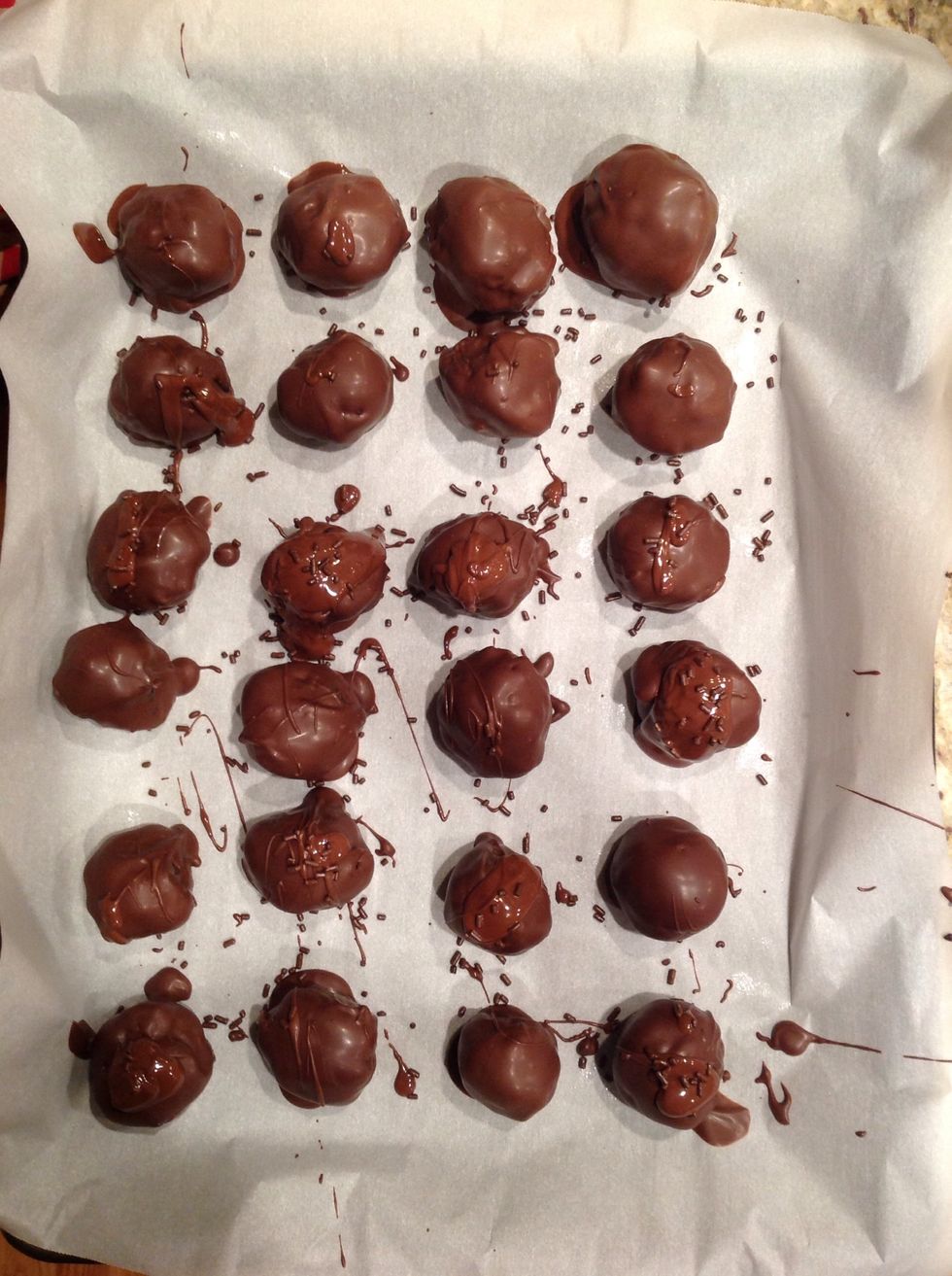 Once all the Oreo balls are dipped and back on the tray, you can add sprinkles for decoration. Put tray in the refrigerator for an hour to an hour and a half.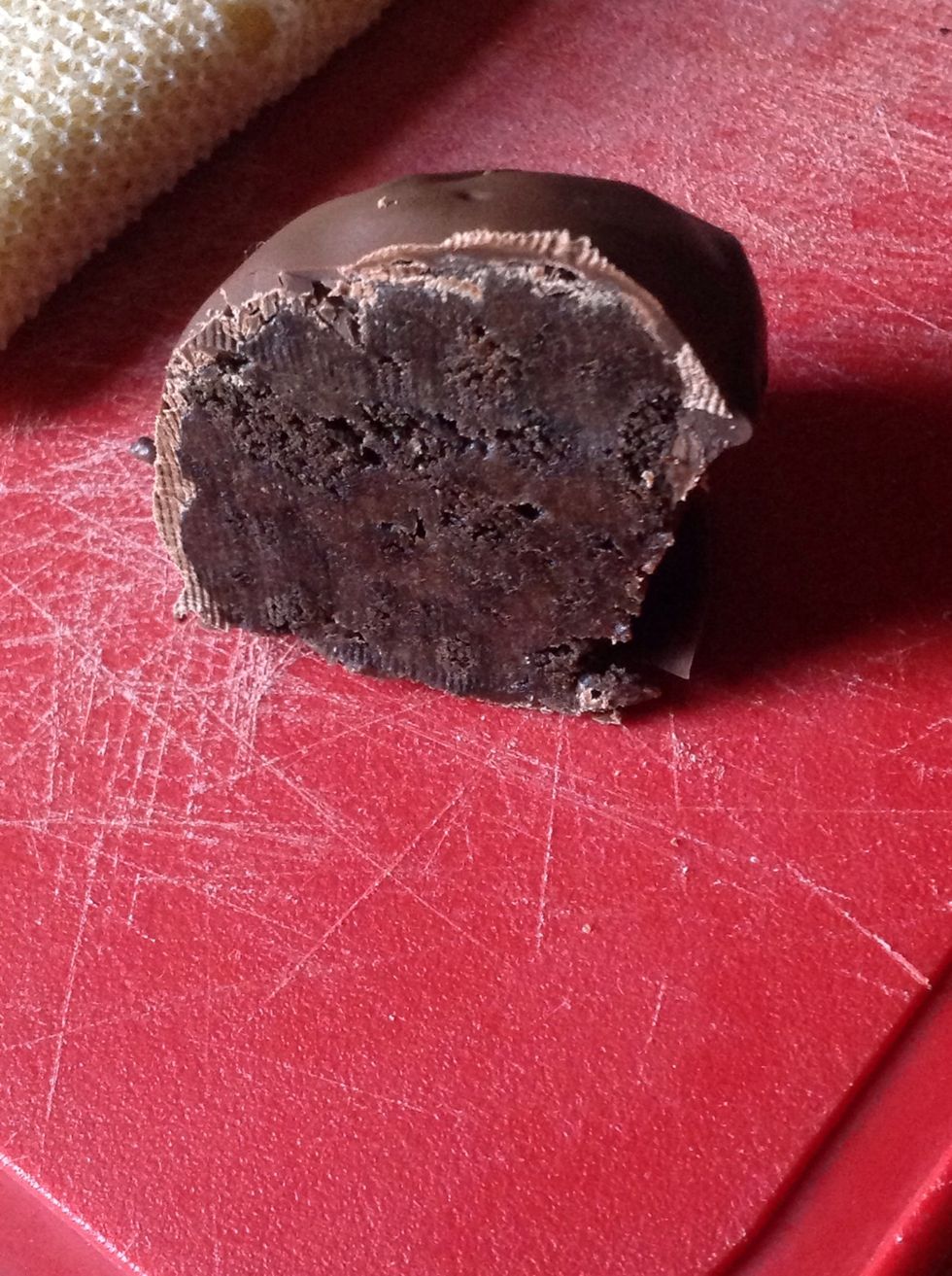 Take chocolate covered Oreo balls out of freezer. Enjoy chocolate Oreo goodness!
1.0 package Oreos
8.0oz Original Cream Cheese
12.0oz Ghirardelli Dark Chocolate
1.0 mixing bowl
1.0 microwave safe bowl
1.0 mallet
1.0 spoon
1.0 oven tray
1.0 parchment paper
1.0 large plastic bag