How to make chocolate covered deep fried oreos on a stick
Make Chocolate Covered Deep Fried Oreos on a Stick
318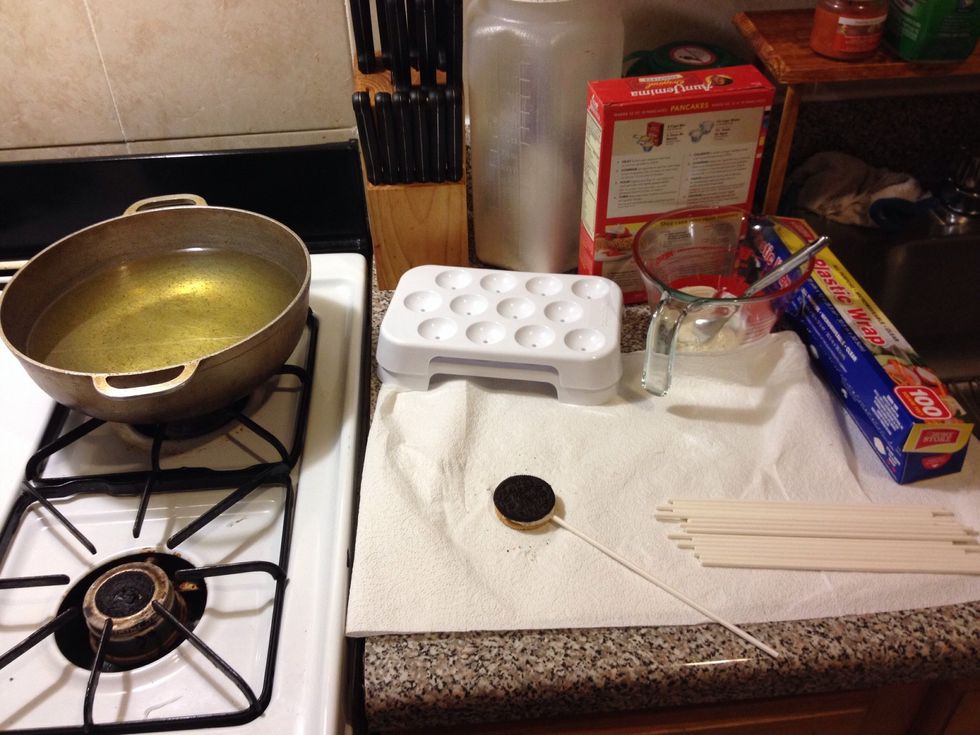 * open the Oreo make sure one end has cream only * melt a small amount of chocolate just to dip the tip of the stick . * place the tip of the stick into the cream. Then close the cookie freeze 5 mins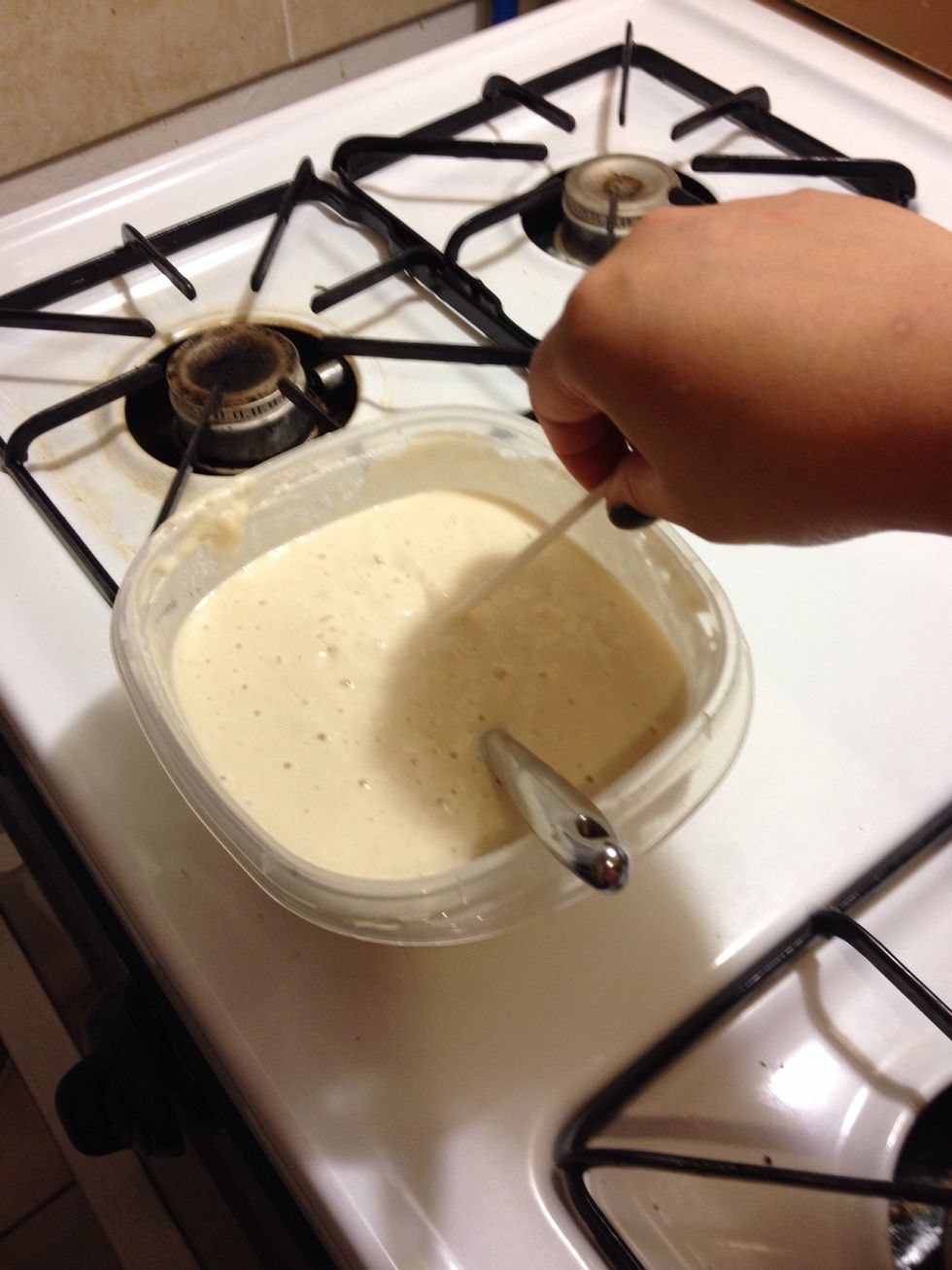 Make sure when your mixing batter that there is no lumps or bumps. Completely cover the Oreo with the pancake mix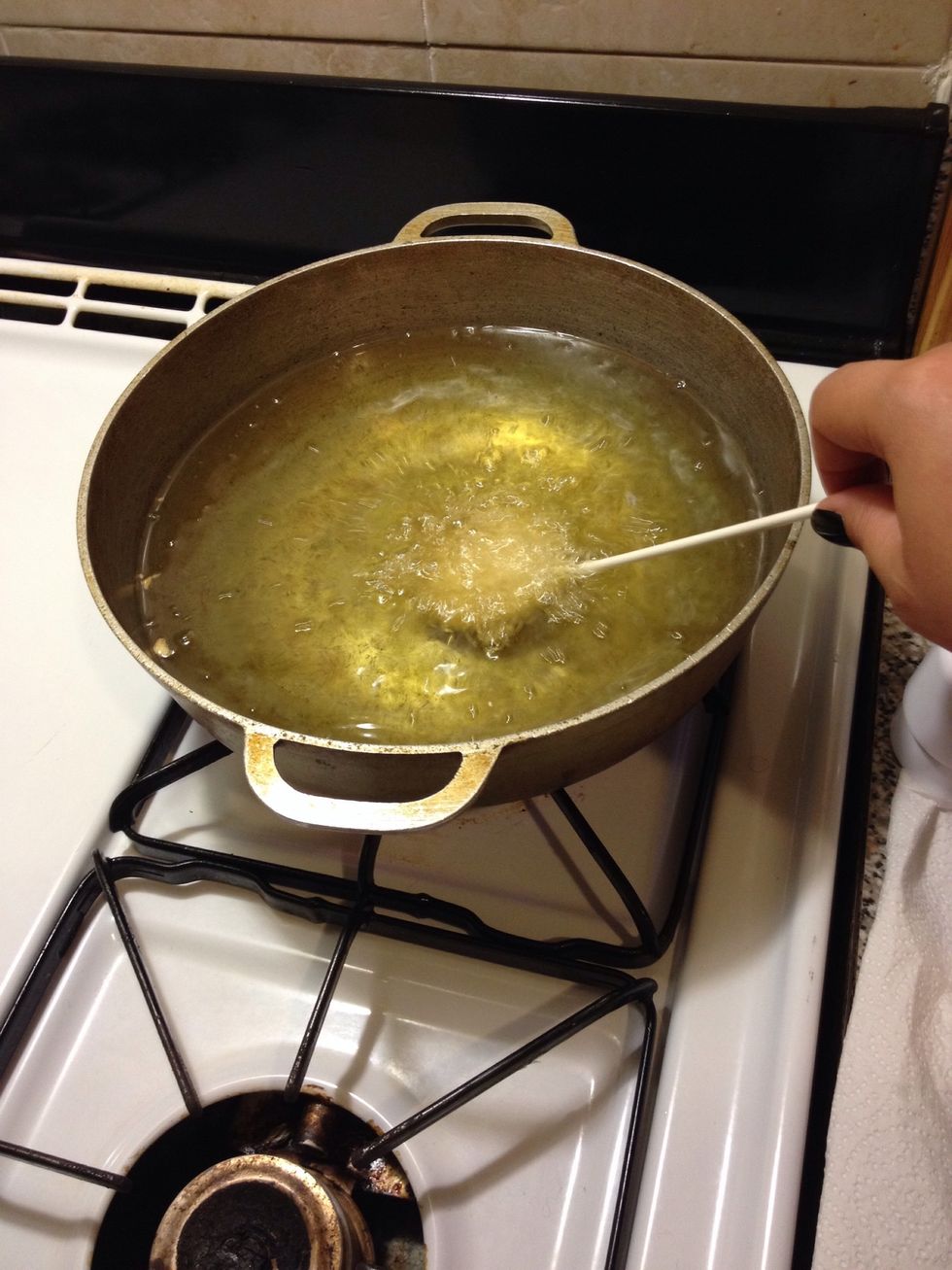 Test the oil make sure it's hot enough. Dip Oreo with batter in the oil until golden brown.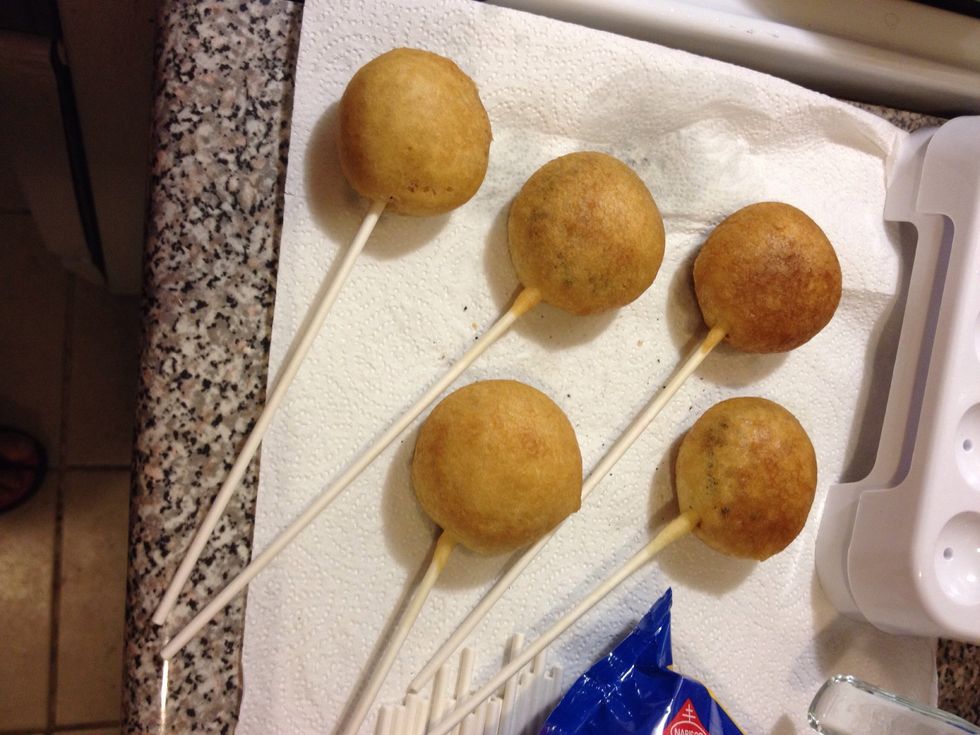 They are at a delicate stage at this point. GENTLY put them on a plate and put in freezer for 10 mins then in the fridge for another 15 min to let the chocolate harden inside again.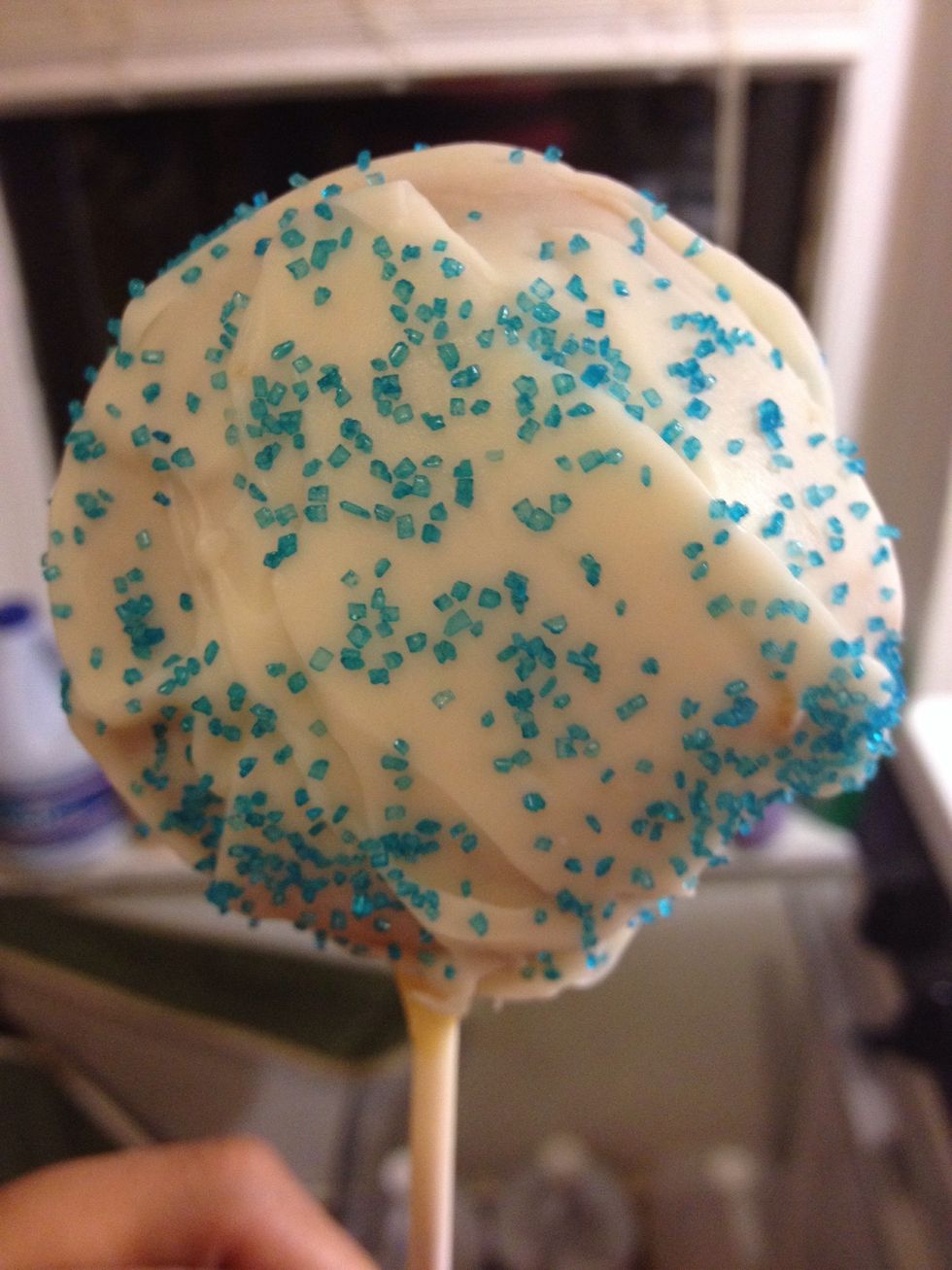 Then melt the rest of chocolate or as much as you need. And gently frost the chocolate onto the deep fried Oreo (DONT DIP) and decorate with sprinkles.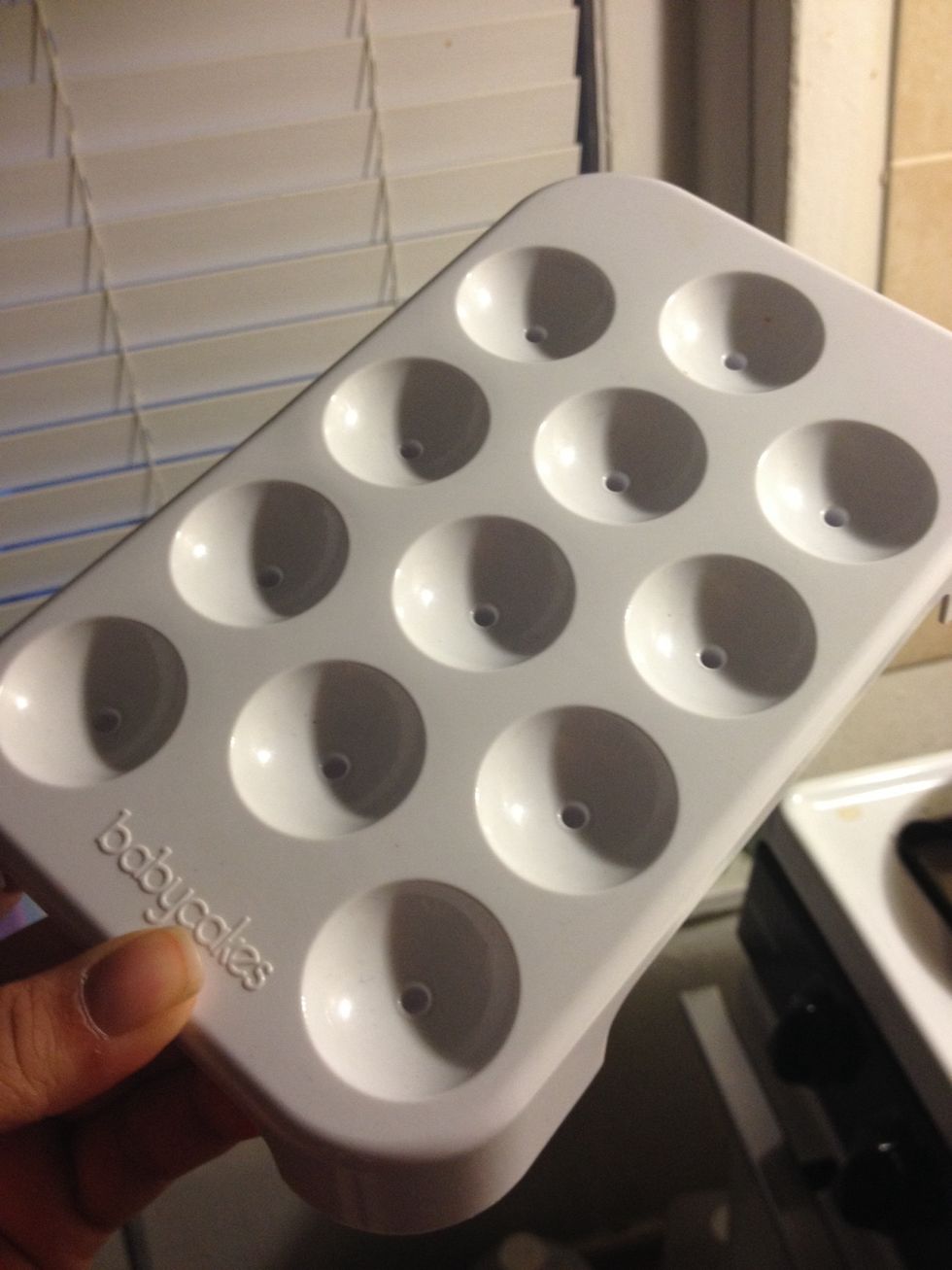 I like to use this to place them after they are frosted so that they stay round. Place the chocolate covered Oreos into the freezer so the chocolate hardens for 10-15 mins and your done!!! ENJOY
Oreos (double stuffed)
Pancake mix
Oil
Candy melts chocolate (whatever color you want
Lollipop sticks
Sprinkles for decor