How to make chocolate covered cookie dough footballs
Make Chocolate Covered Cookie Dough Footballs
6
Cream butter and sugar together until light and fluffy. Then, mix in vanilla extract.
Add flour and mix until well combined. Dough will be thick! Add 1-2 tablespoons of water if need to help dough come together. Stir in mini chocolate chips.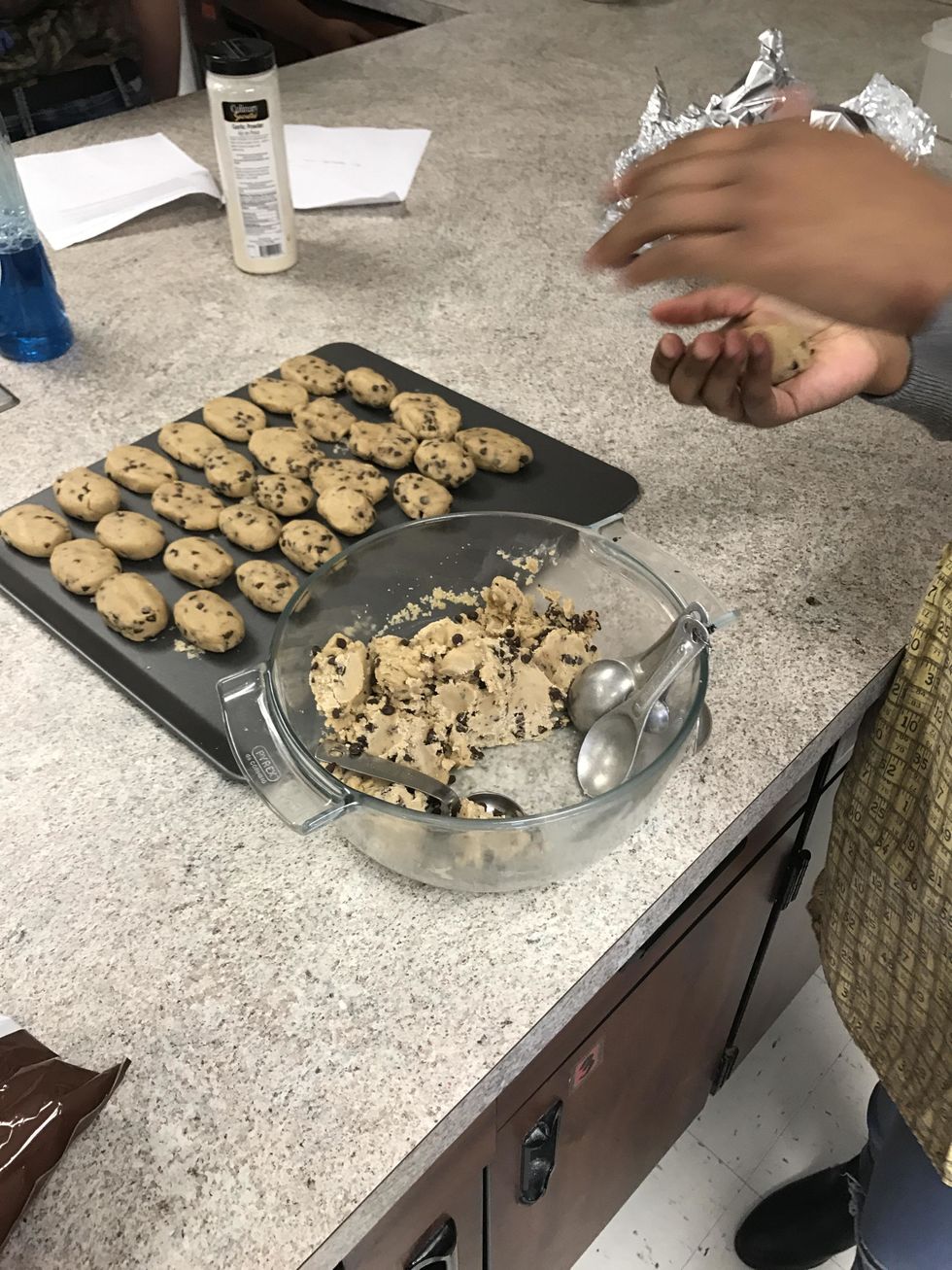 Make sure hands are clean then, shape balls of cookie dough about one table spoon in size into footballs, then place on a parchment lined cookie sheet.
Refrigerate balls for about 30 minutes or until firm, or cover and refrigerate over night.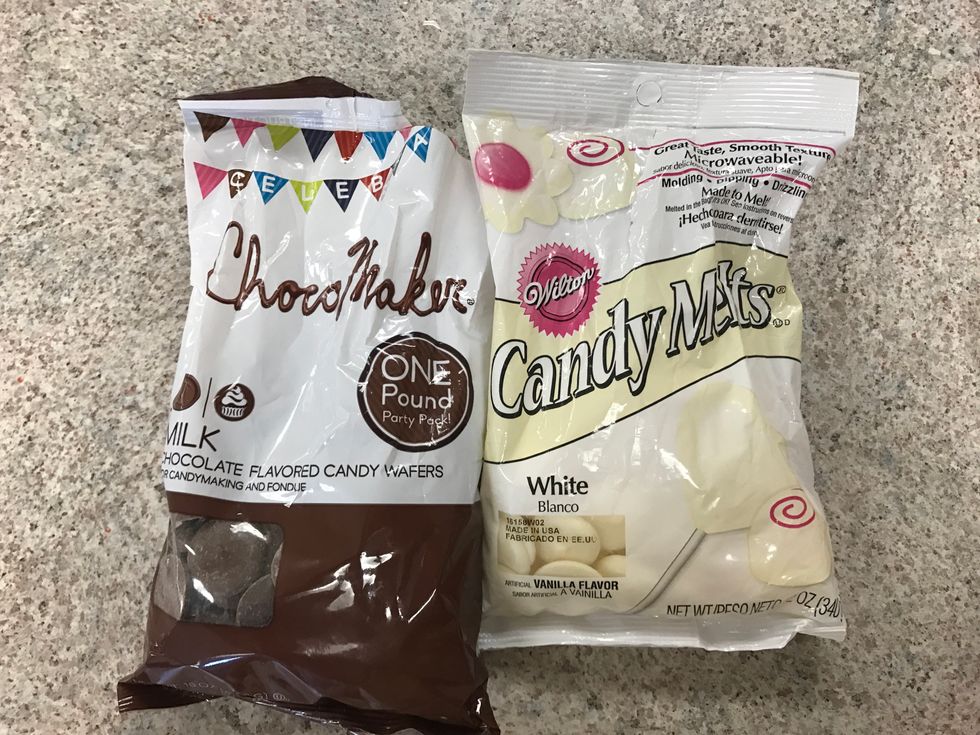 Melt chocolate candiquick or melting wafers in a bowl until smooth.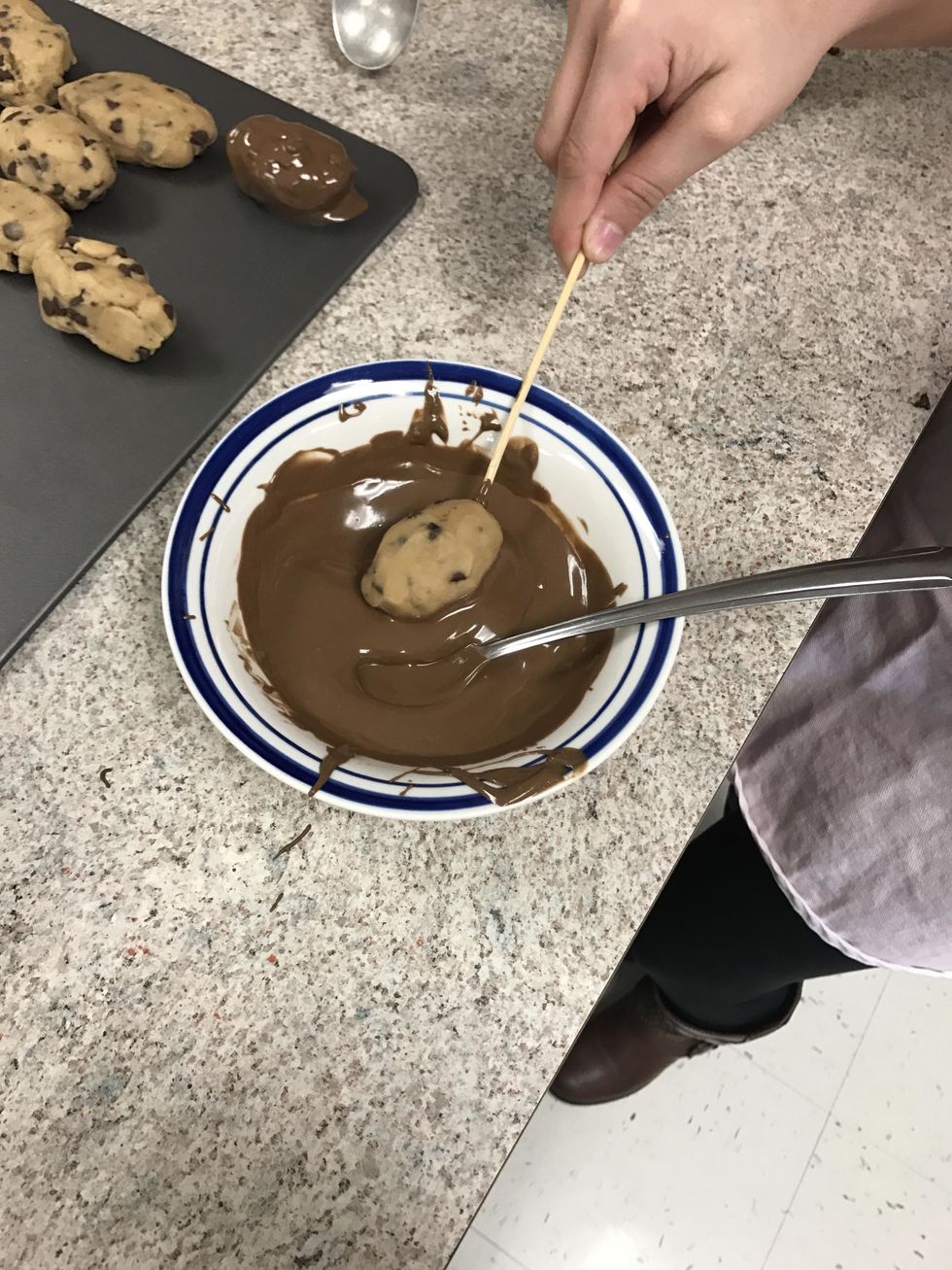 Use toothpick to dip footballs into melted chocolate. Then, tap to remove excess. *if chocolate starts to thicken, reheat.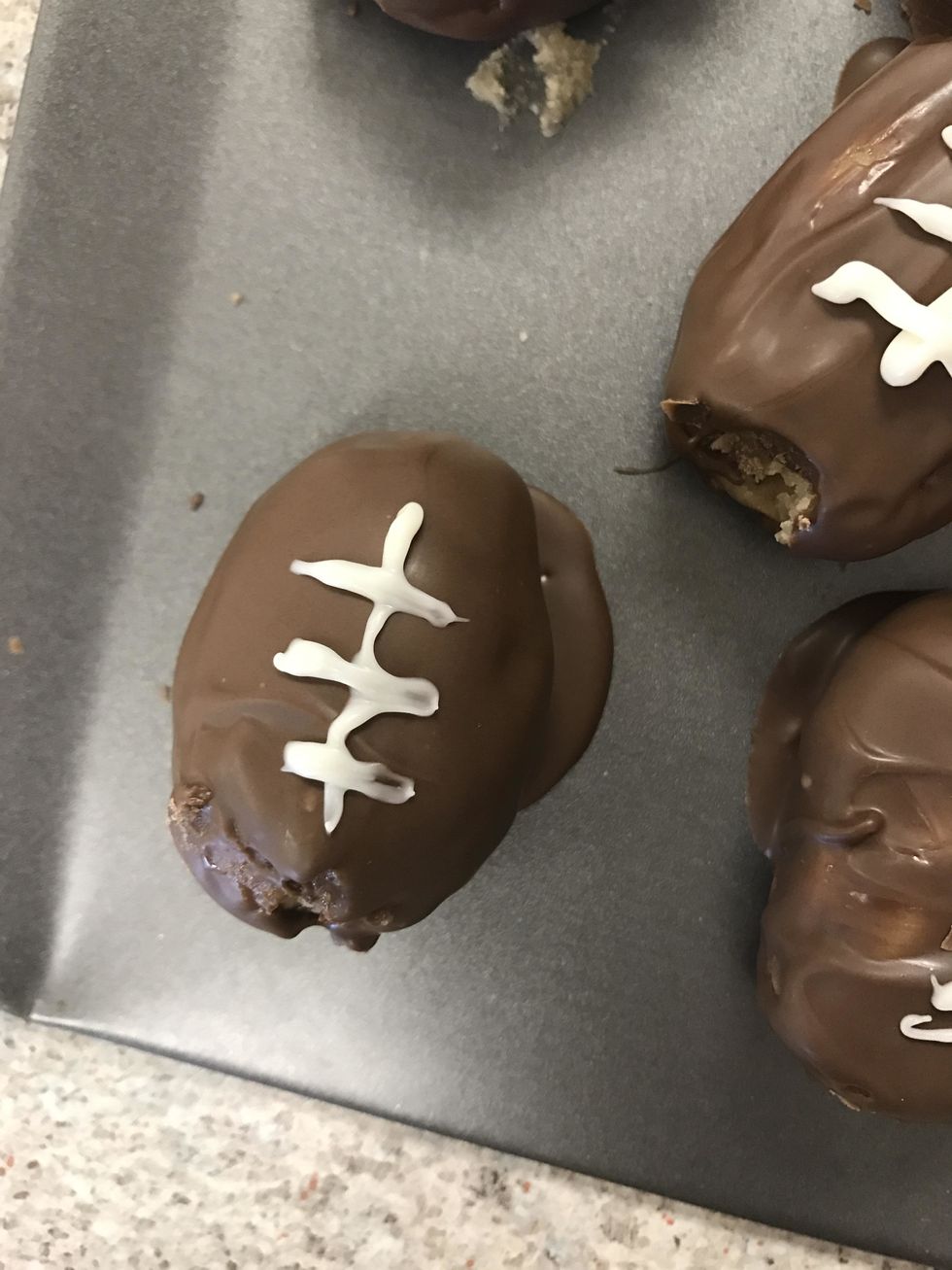 Place footballs back onto parchment lined cookie sheet to harden. Once they dry, melt vanilla candiquick or melting wafers and pipe the football lines onto the cookies. Allow to dry.
3/4c salted butter (room temp)
1/2c dark brown sugar
1/4c light brown sugar
1/4c sugar
2.0Tbsp vanilla extract
2.0c all purpose flour
1.0Tbsp water (if need)
3/4c mini chocolate chips
16.0oz chocolate candiquick or melting wafers
3.0oz vanilla candiquick melting wafers