a fun, simple way to make cake :). It's great for parties and snacks!
21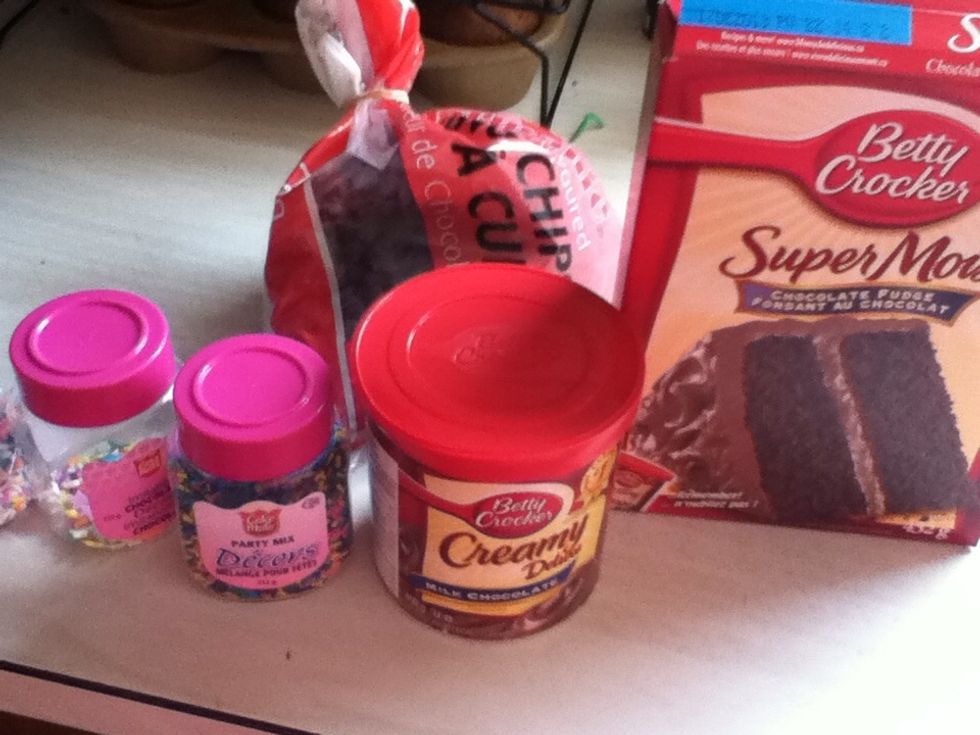 This is what you're going to need,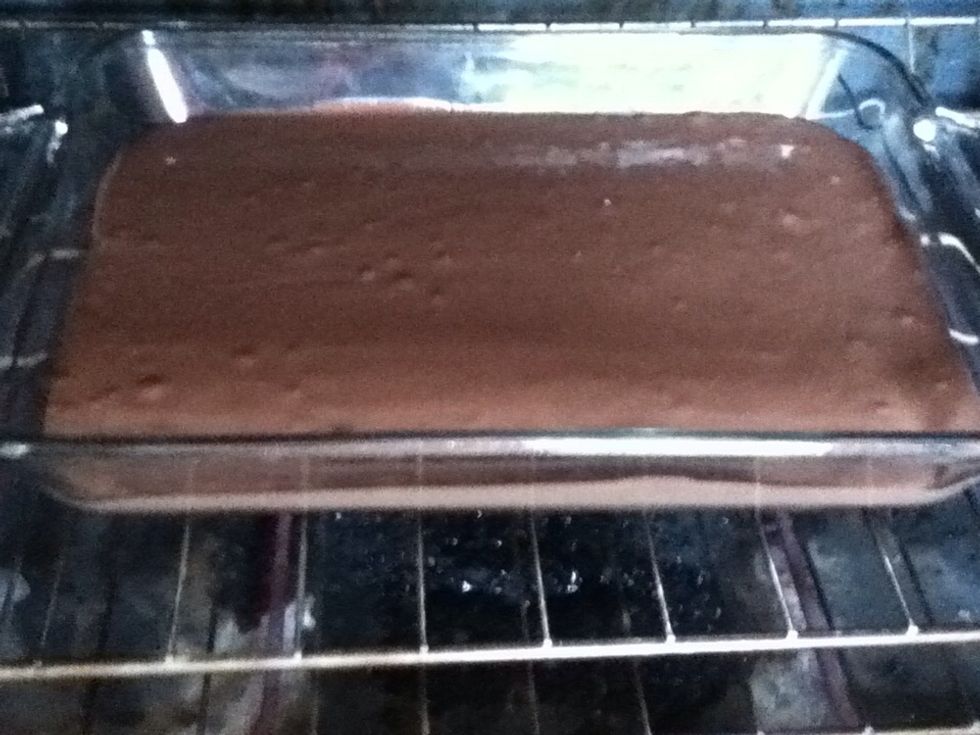 make your cake as directed, and bake it :)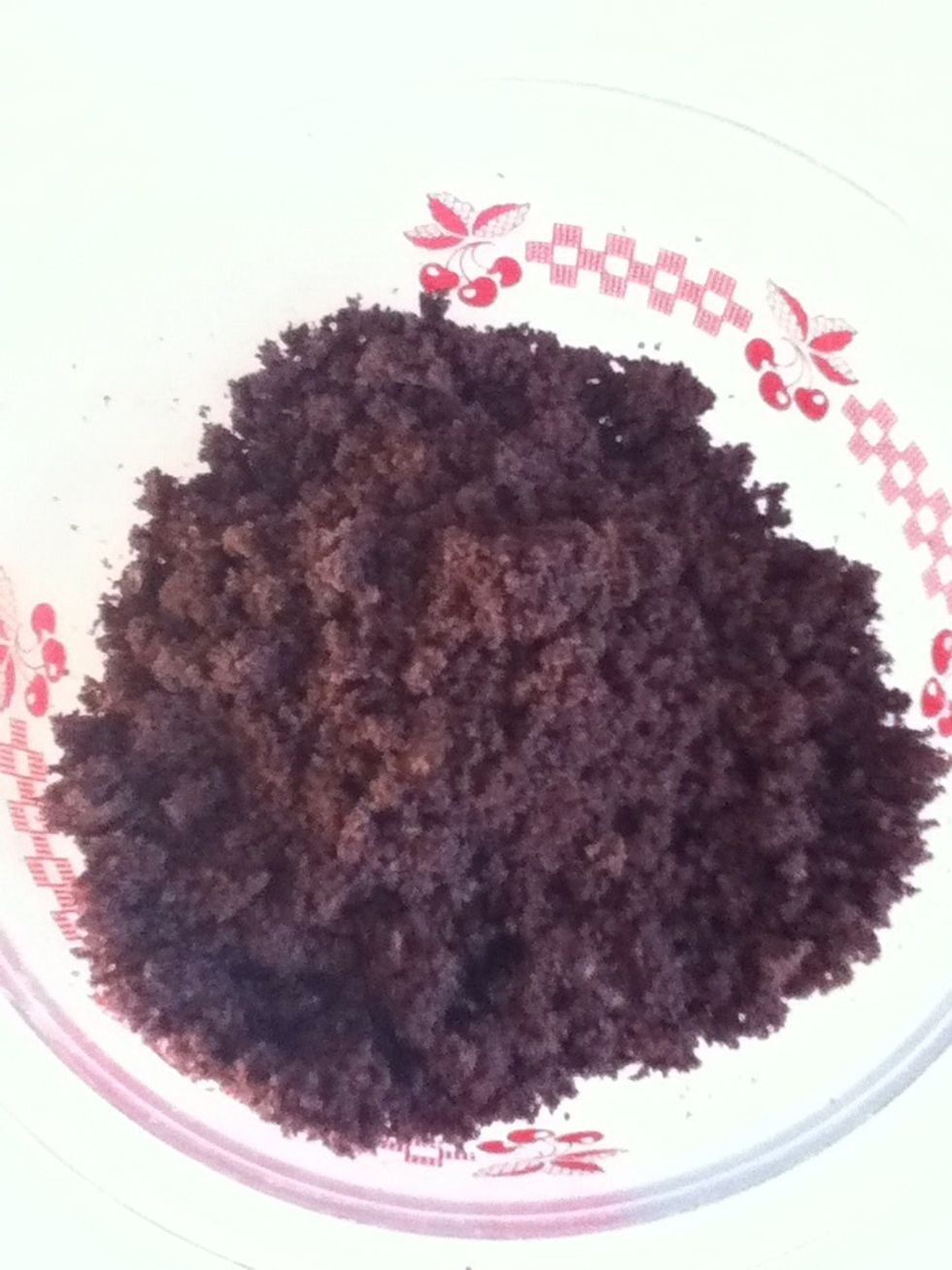 after you've made your cake and its cooled, put it in a bowl and crush it all up, ( I used my hands) so that it looks like this.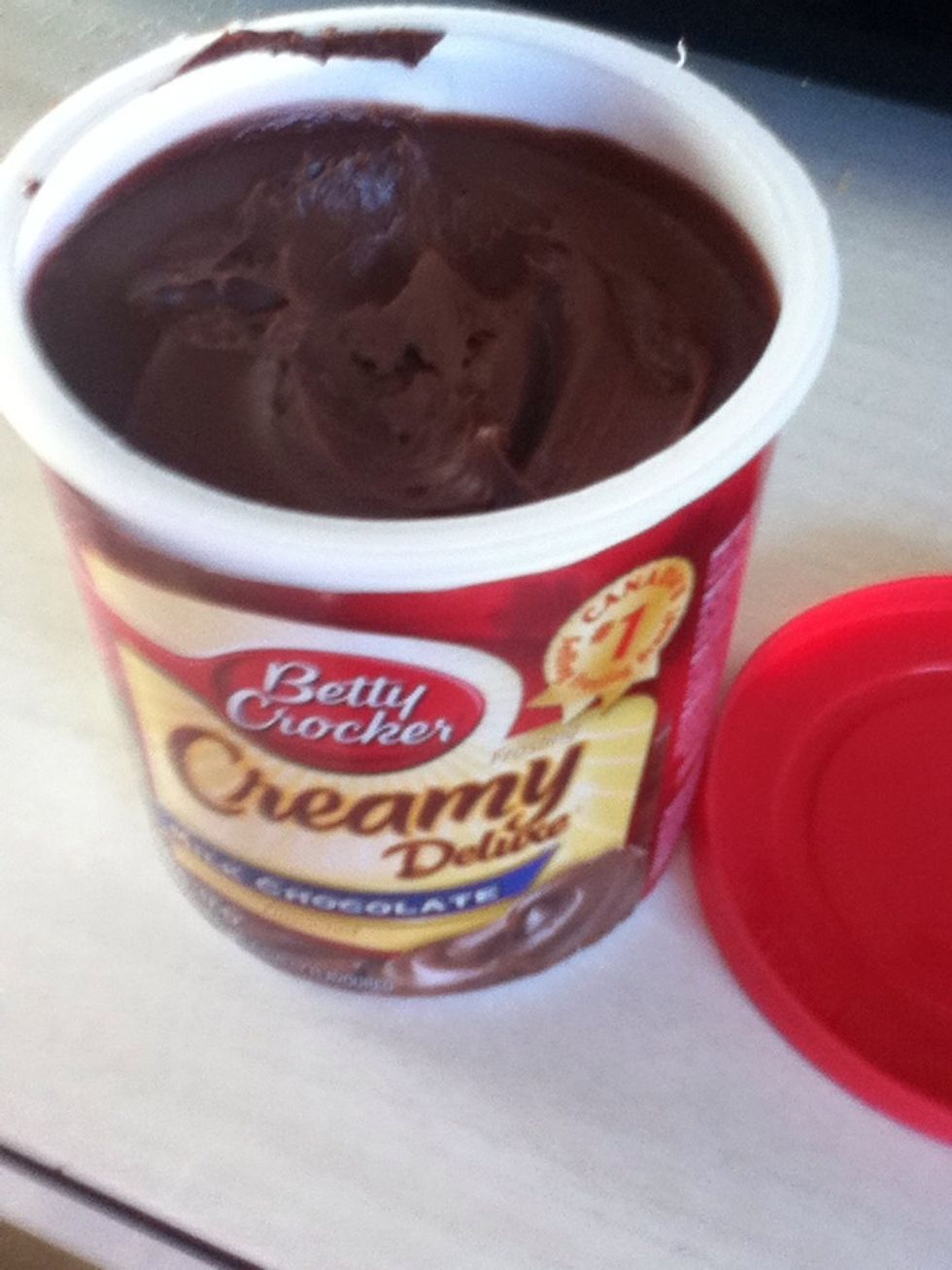 then open up your frosting,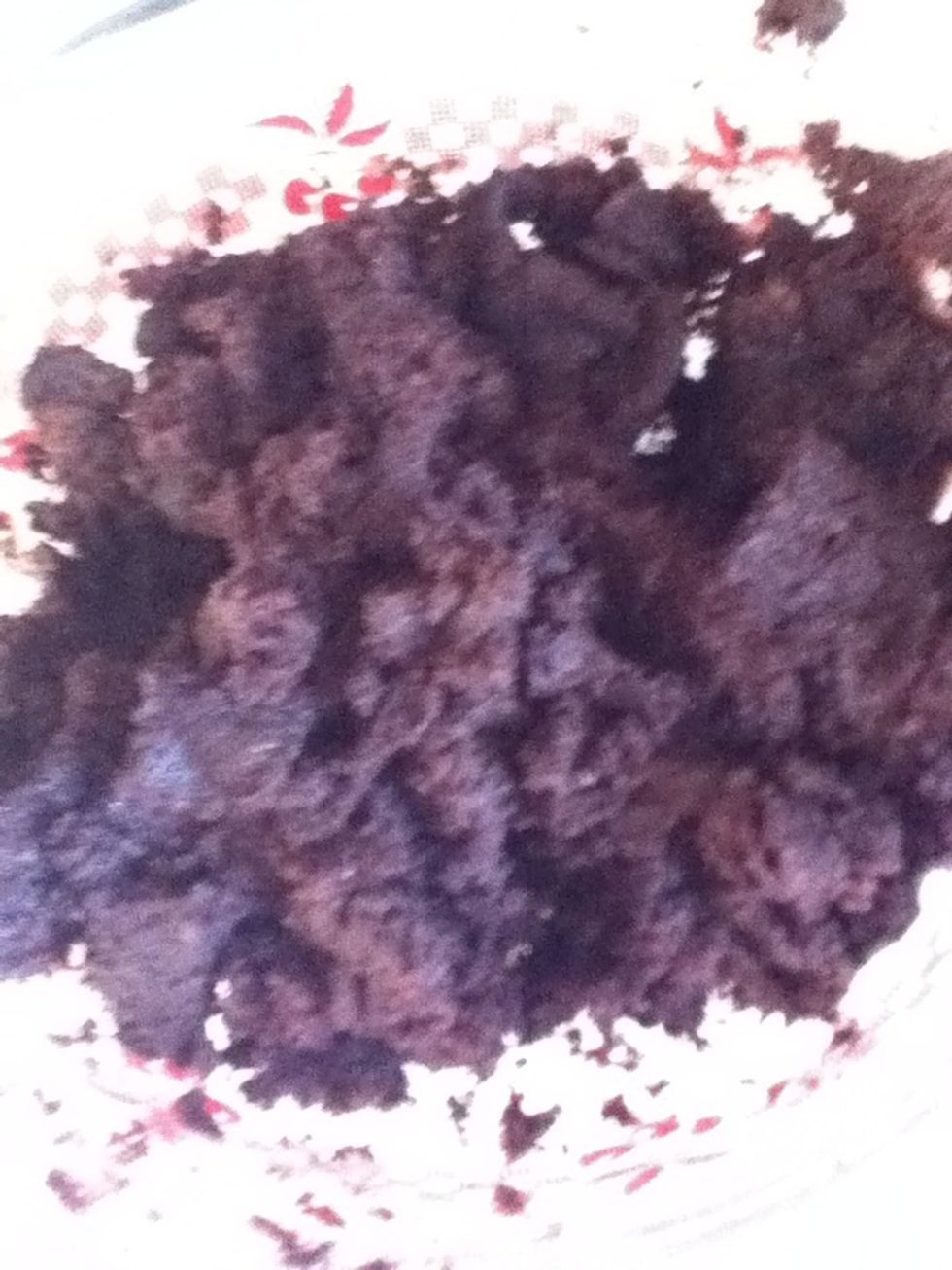 Use half of the container of frosting, and mix it into the cake. It should be squishy,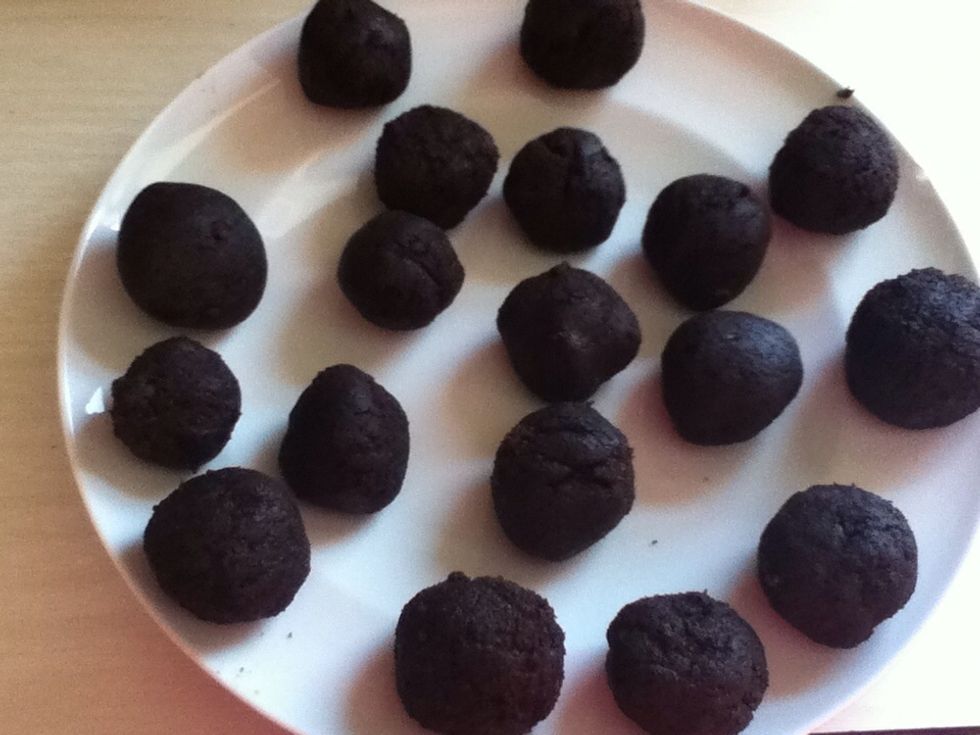 roll it into balls, and chill in fridge.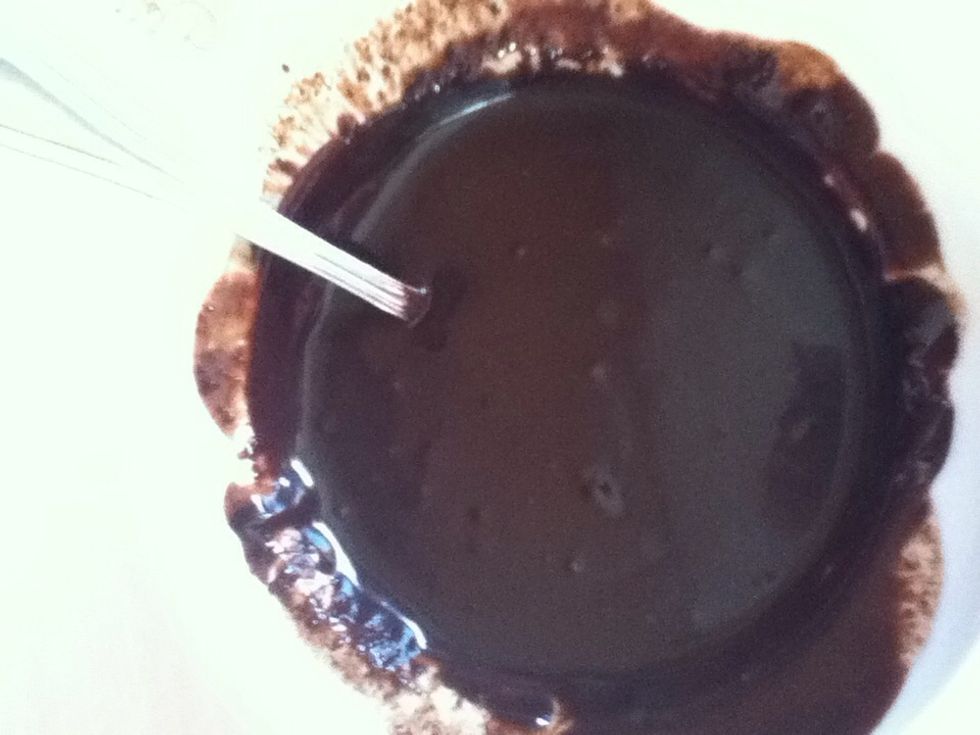 While the balls chill, ( I don't know why that sounds so weird...hahah ) put chocolate chips in a bowl, (with a bit of butter) for 20 seconds, take it out and stir, and put it back in for 30 seconds.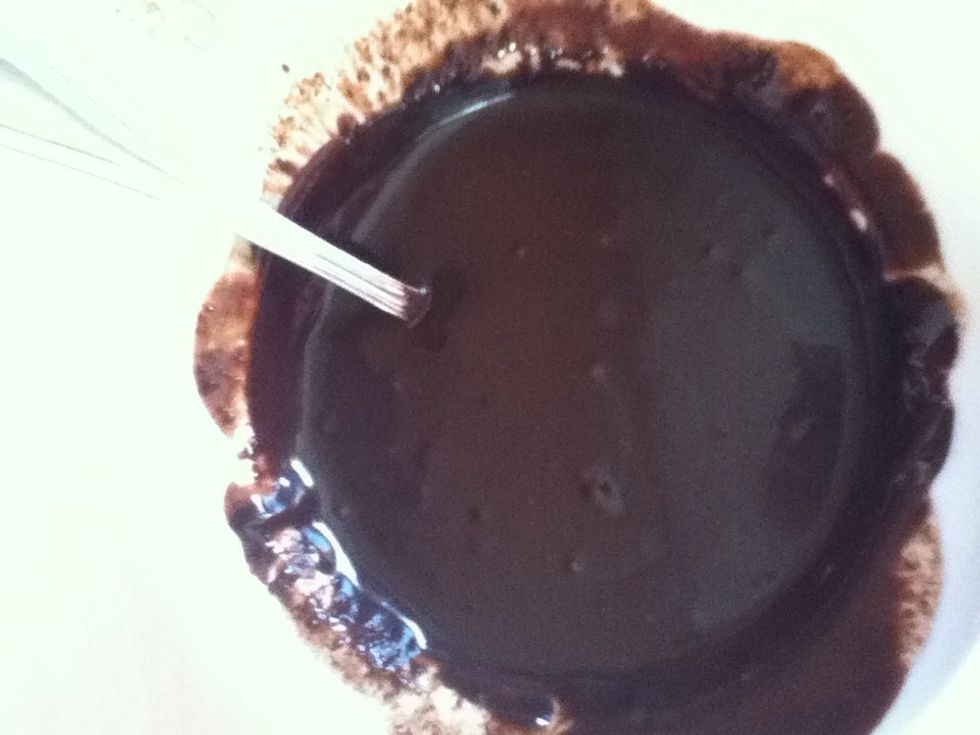 Also - add milk after you microwave the chocolate, it makes the chocolate runny for dipping. When you're done melting the chocolate, take out the choc balls.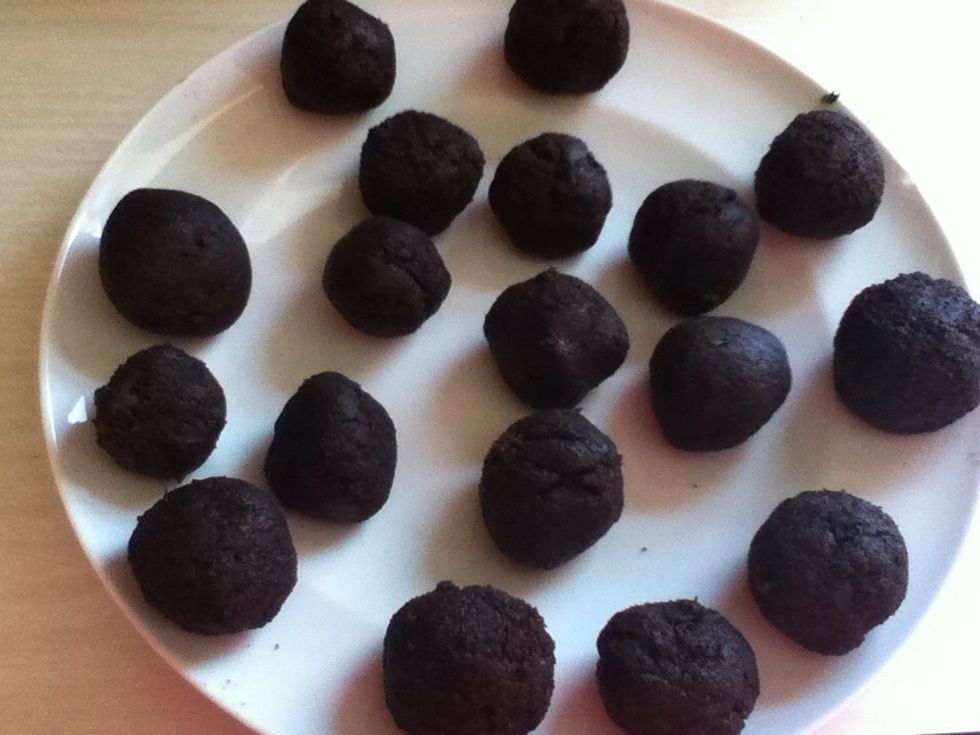 Take out toothpicks - and dip the end of them into the melted chocolate, and then put them into the balls. Then dip the balls into the melted chocolate, then sprinkle Sprinkles' onto them :)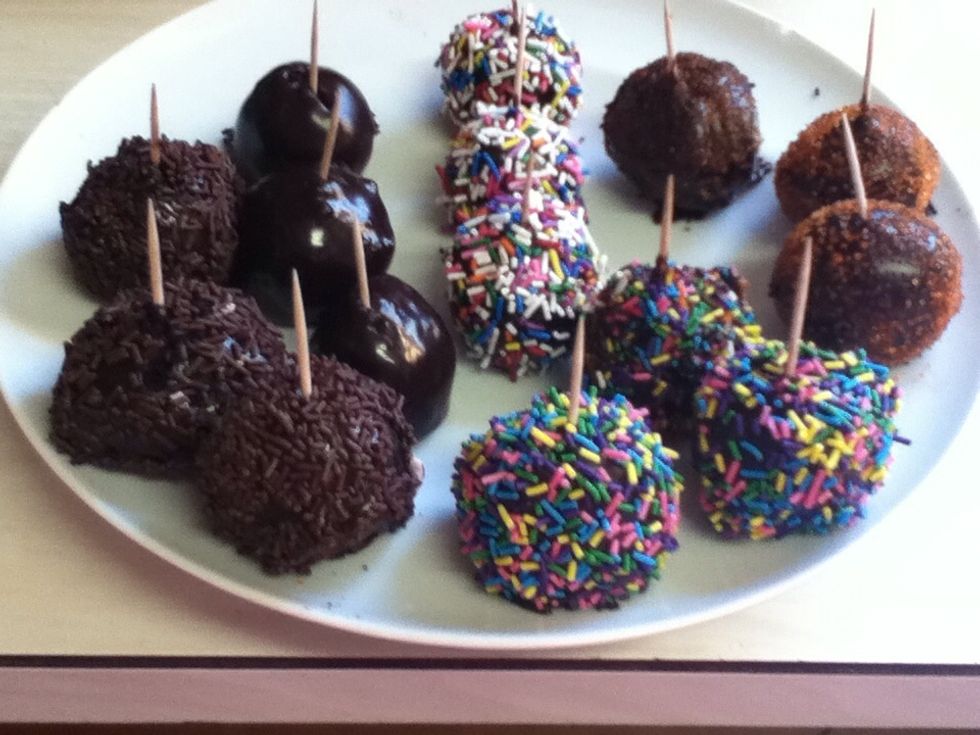 And voila! :)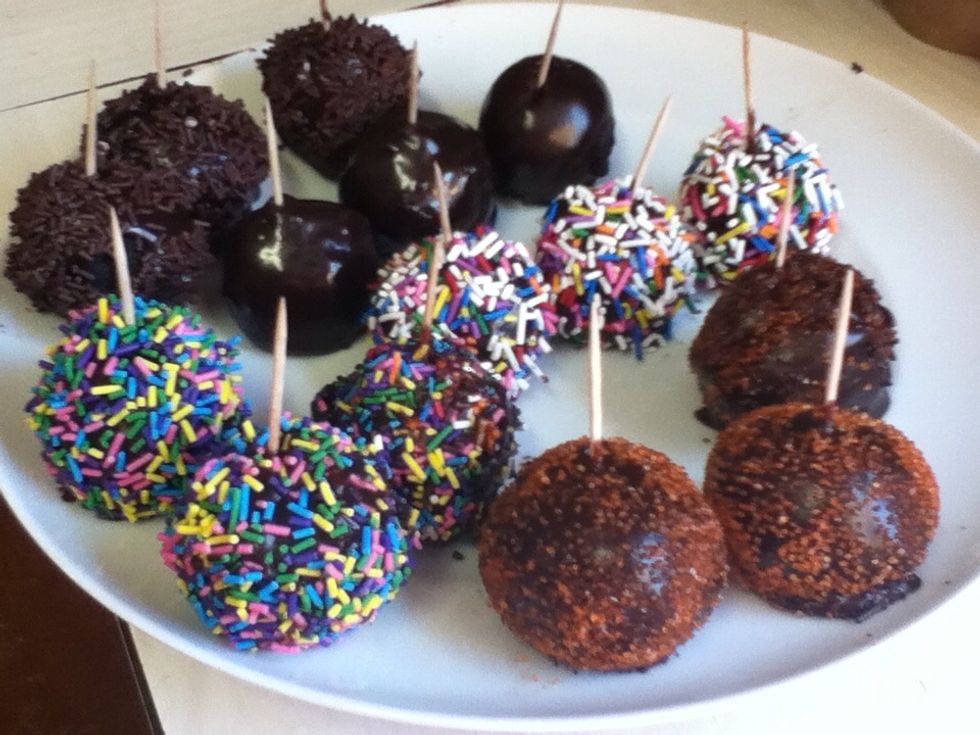 :)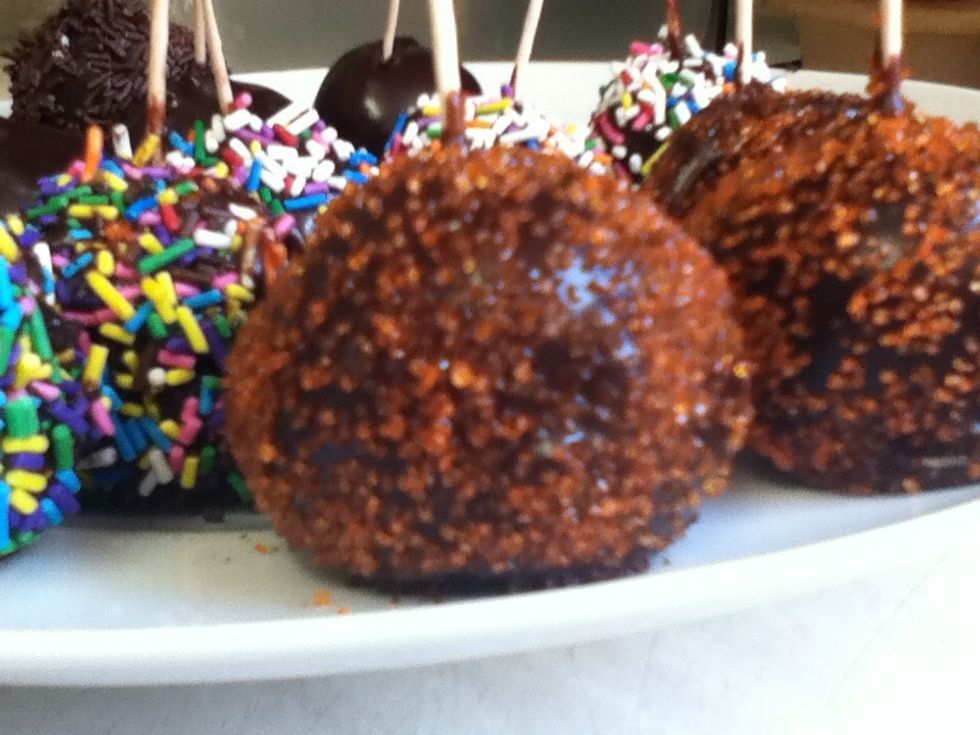 :)
Cake mix (chocolate)
( ingredients for cake mix eggs, water,etc)
Chocolate Frosting
Chocolate chips
Sprinkles