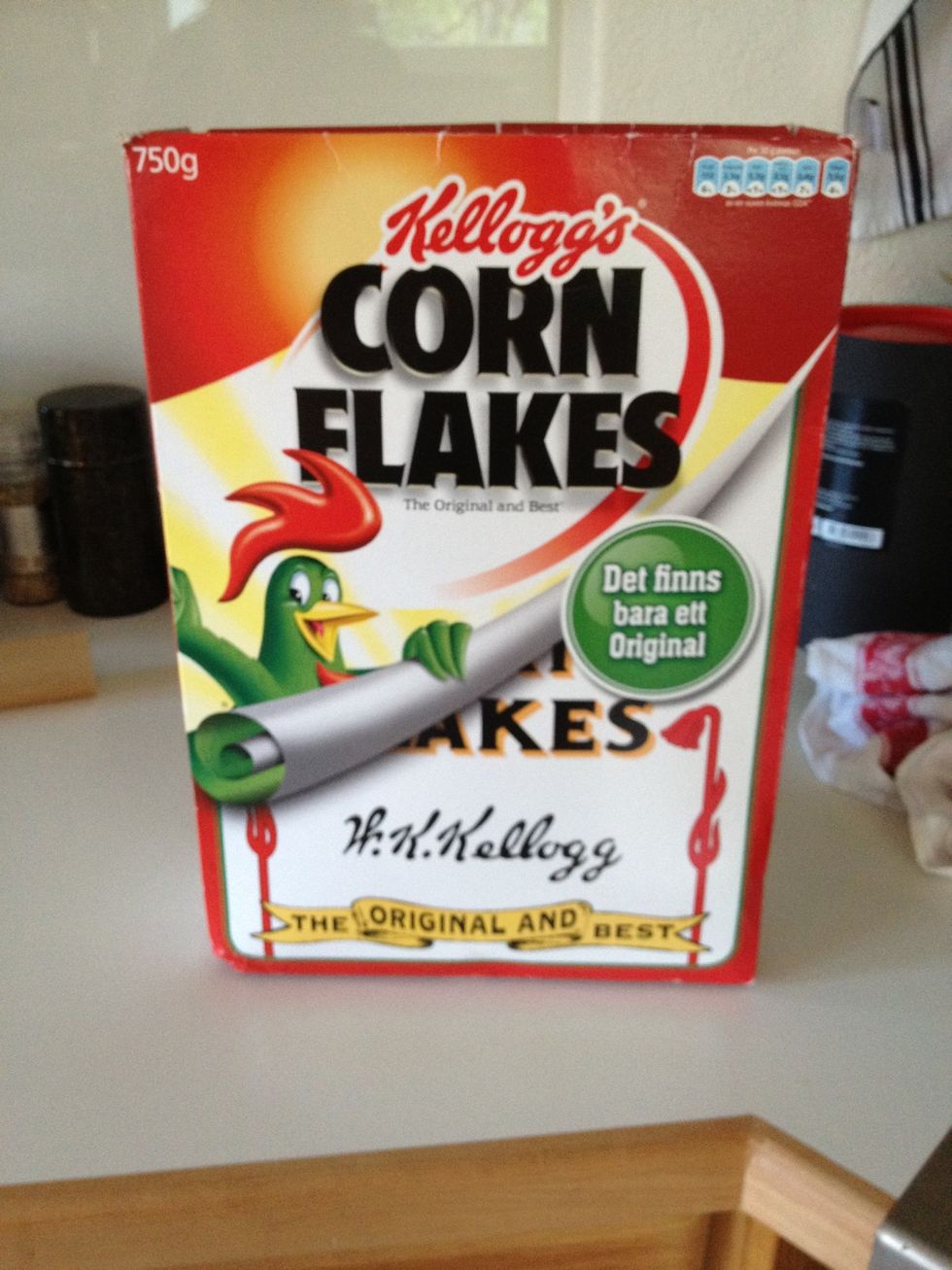 Take out that box of cornflakes nobody eats from😊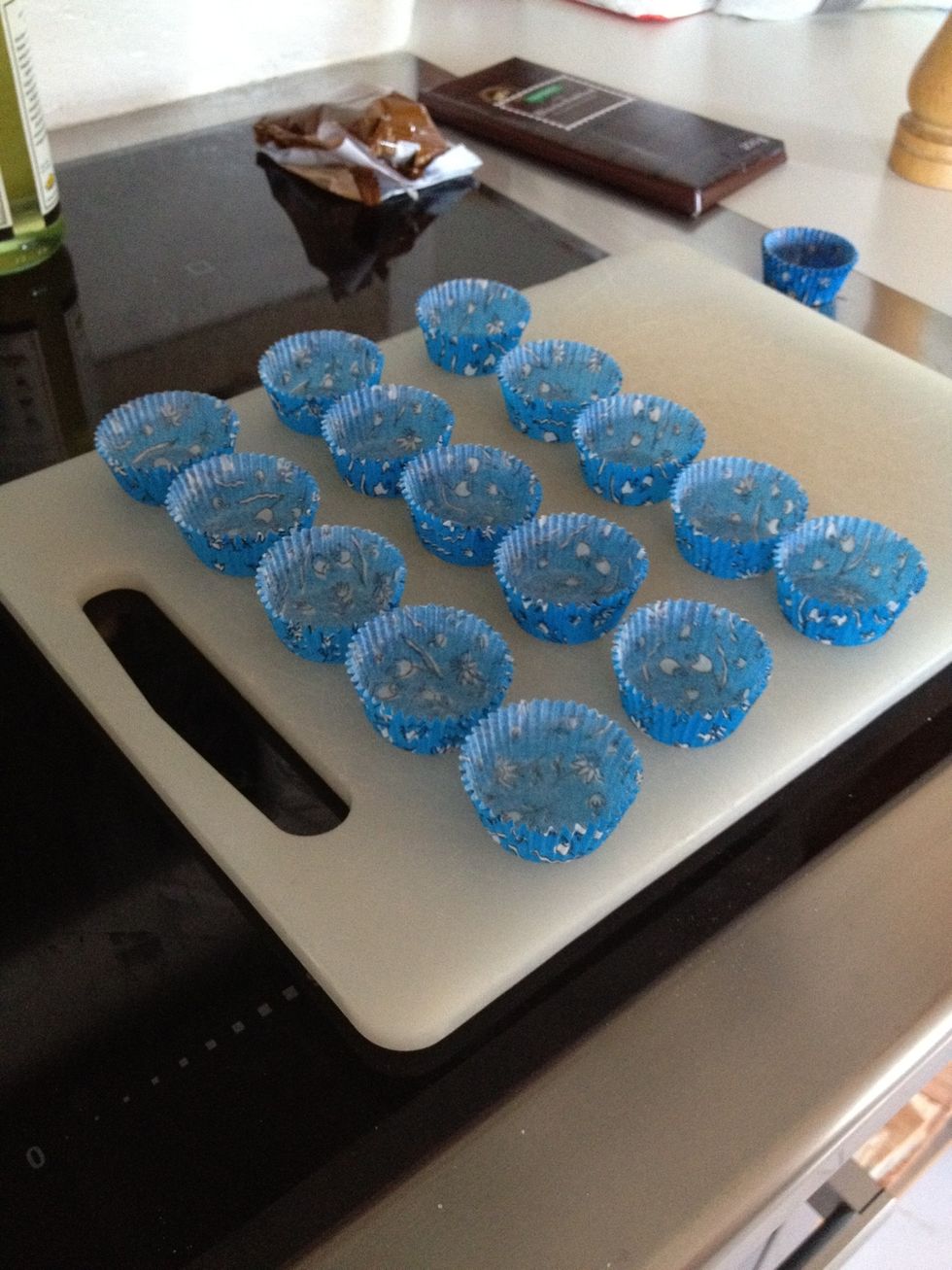 Put some mini muffins out on a board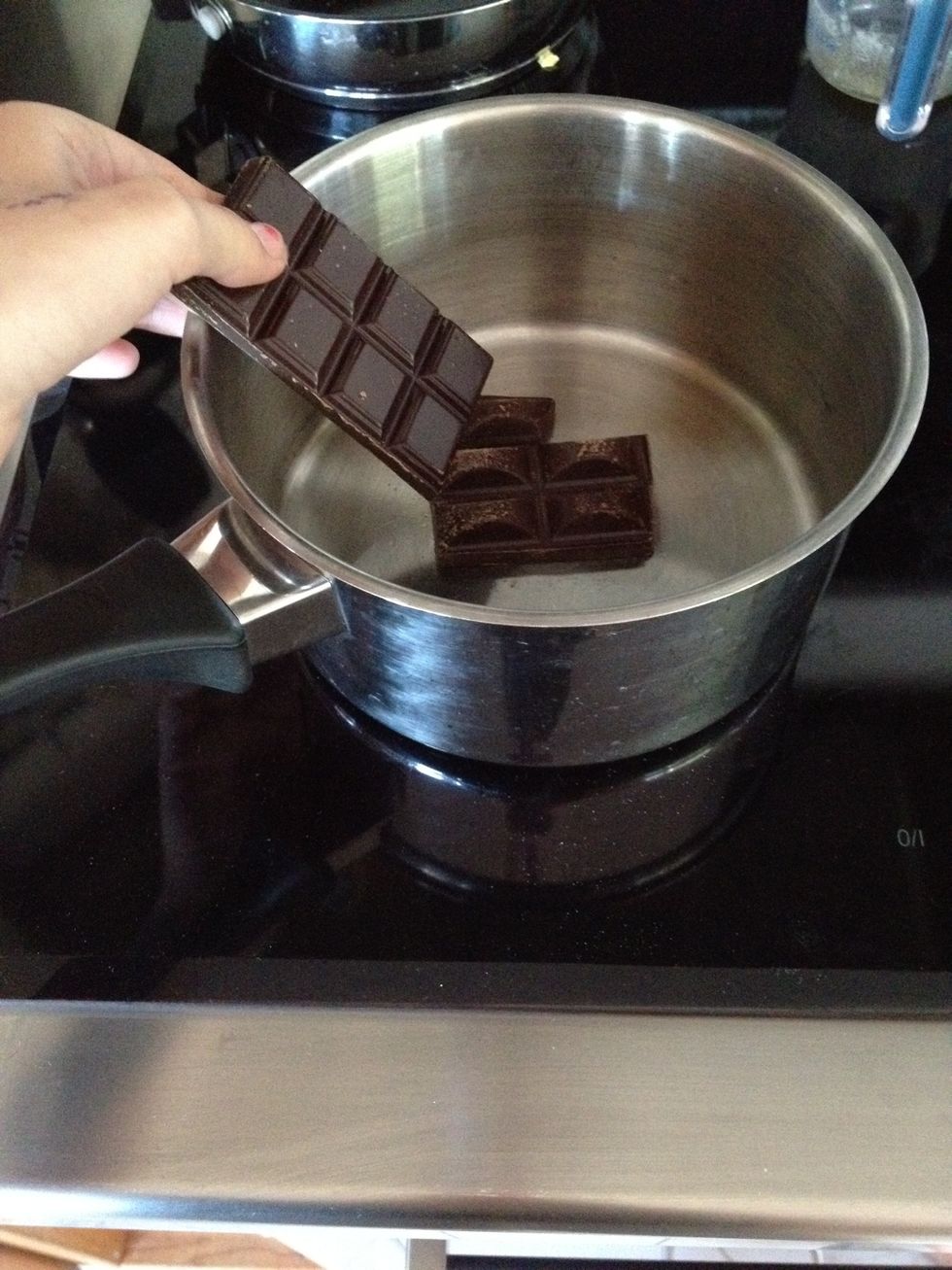 Melt the chocolate on low temp.
Nice and creamy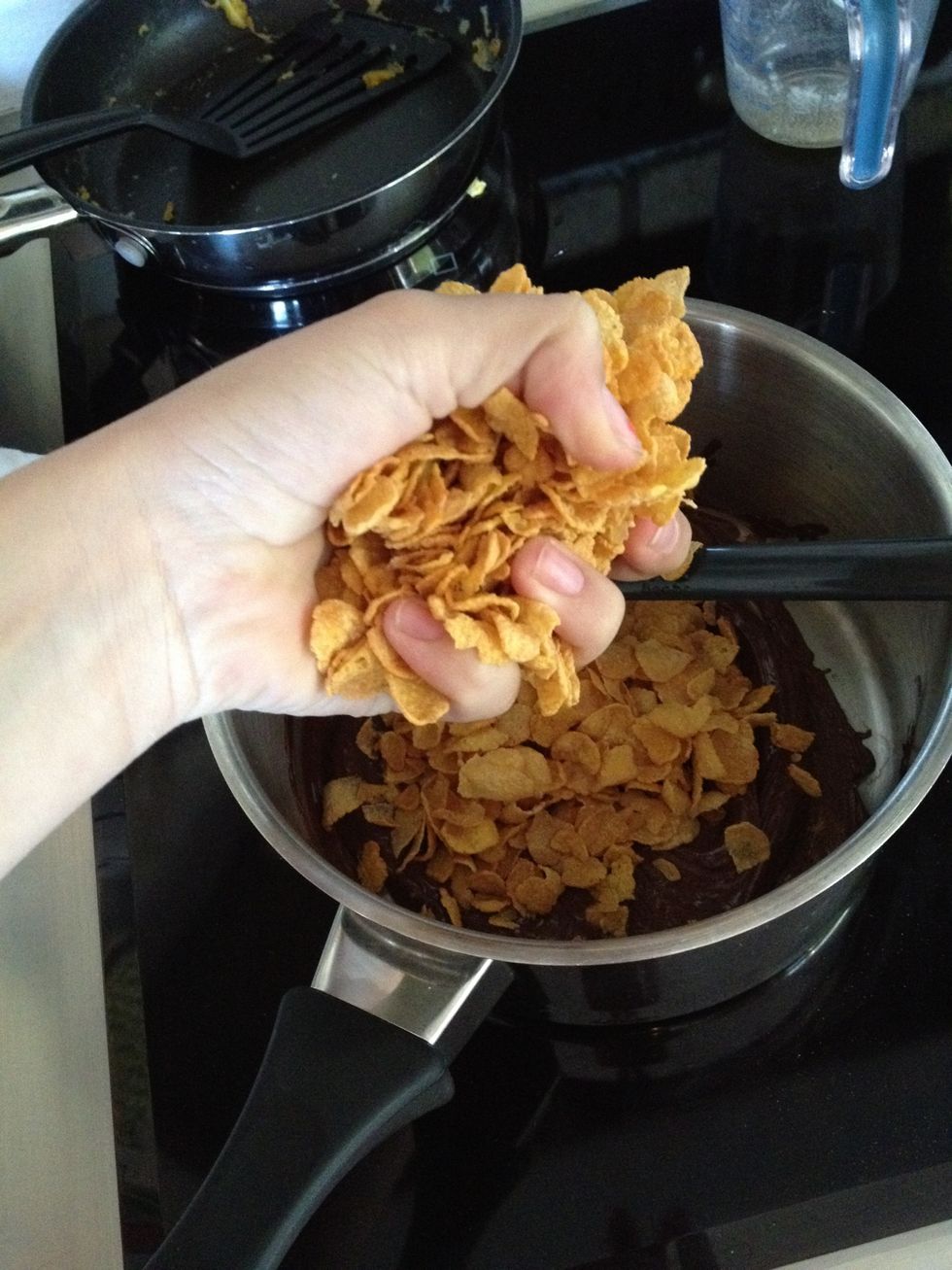 Pour in about 2-3 cups of cornflakes (my hands are perfect size)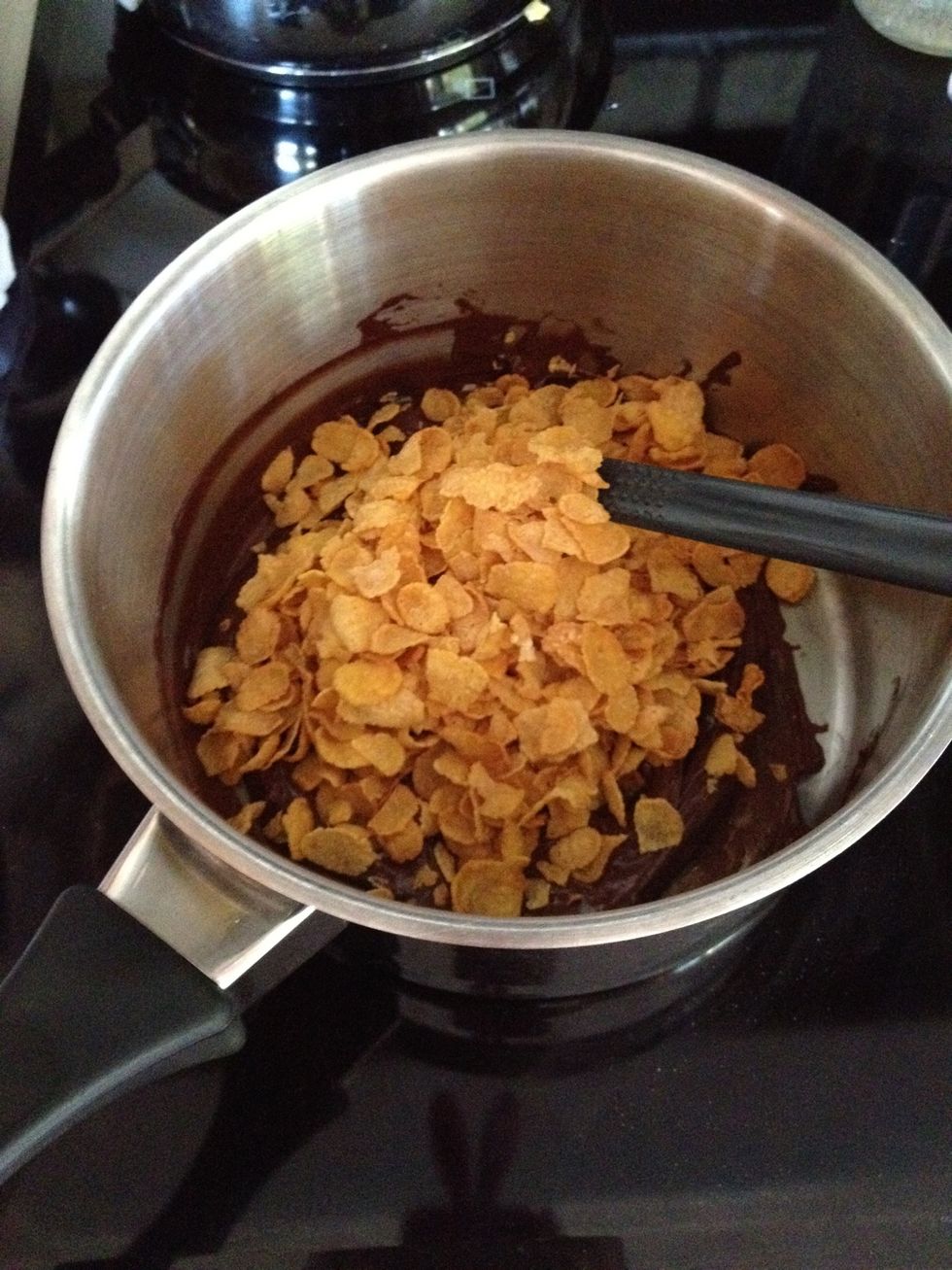 Like this:)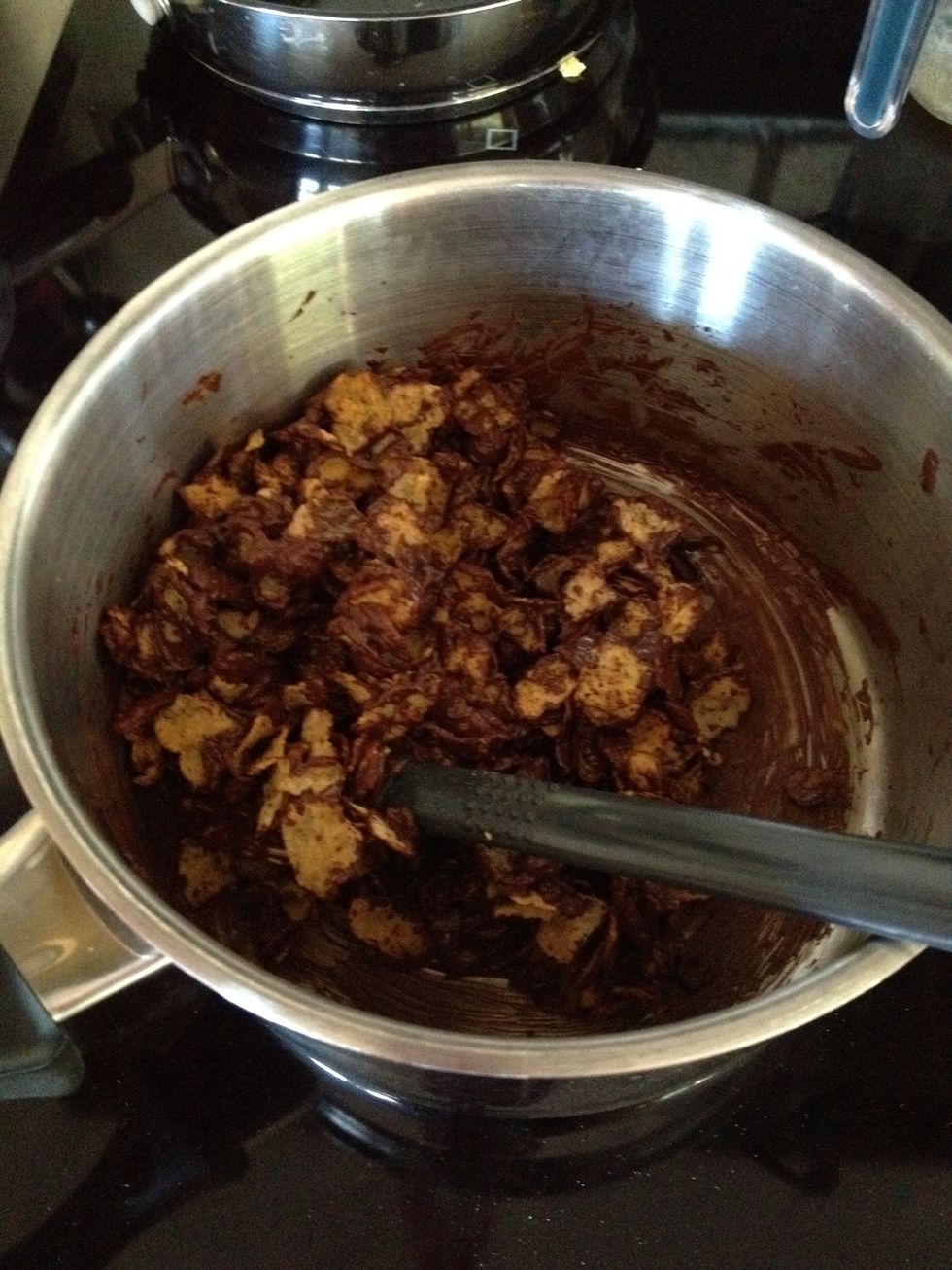 Mix easily but well... DO NOT CRUSH THE CORNFLAKES!!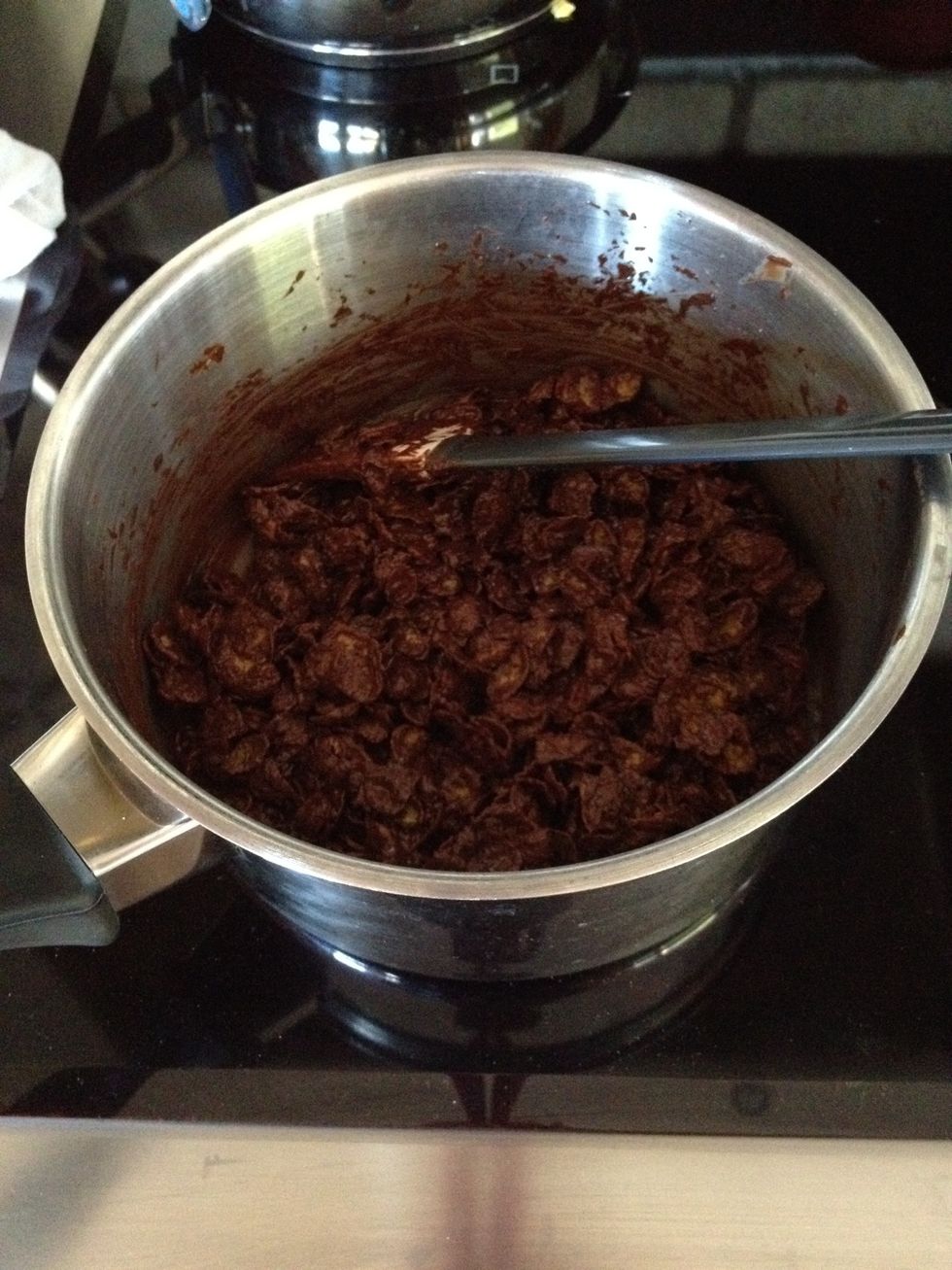 Woala!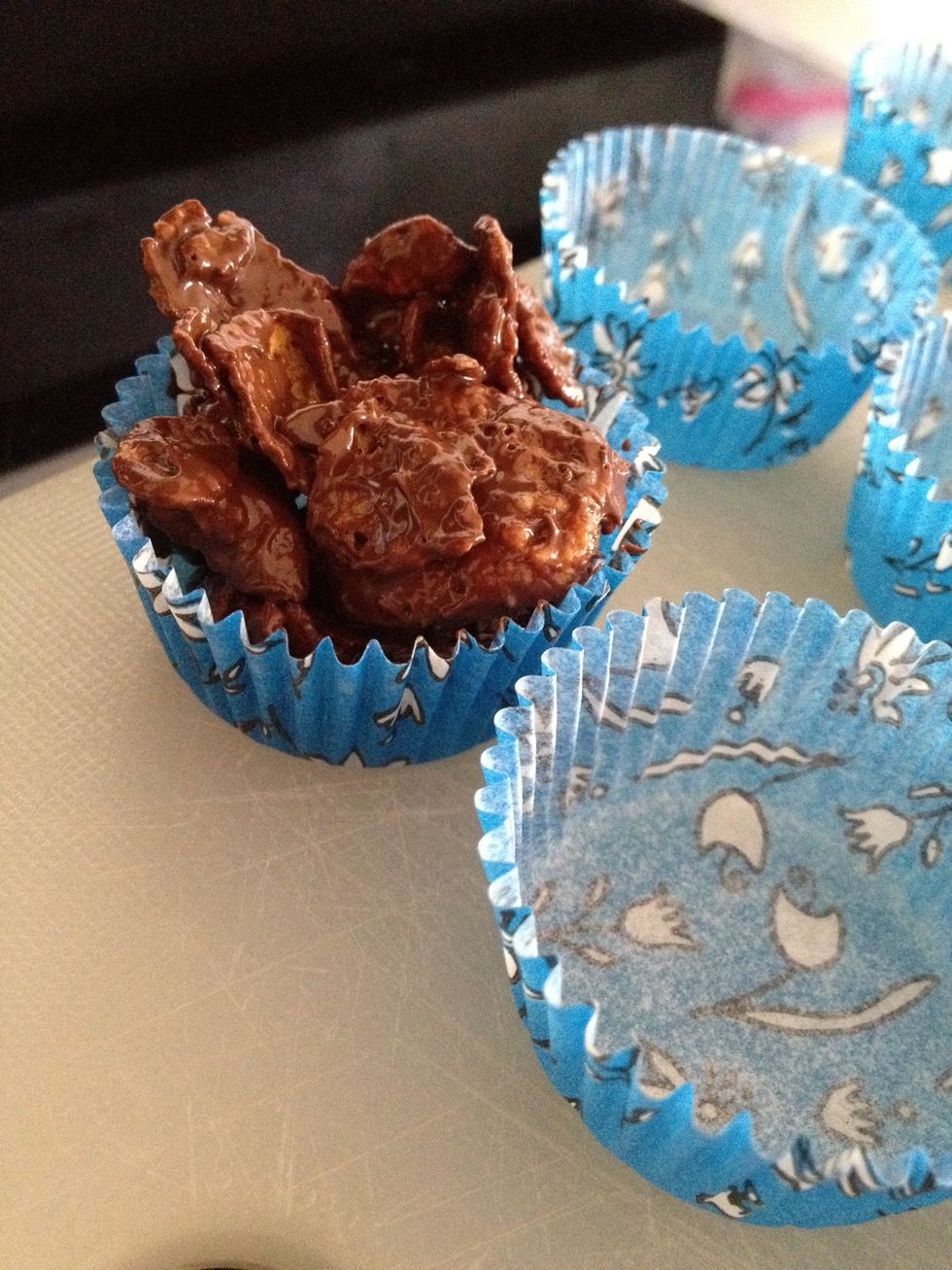 Add some in the small mini muffins holders:)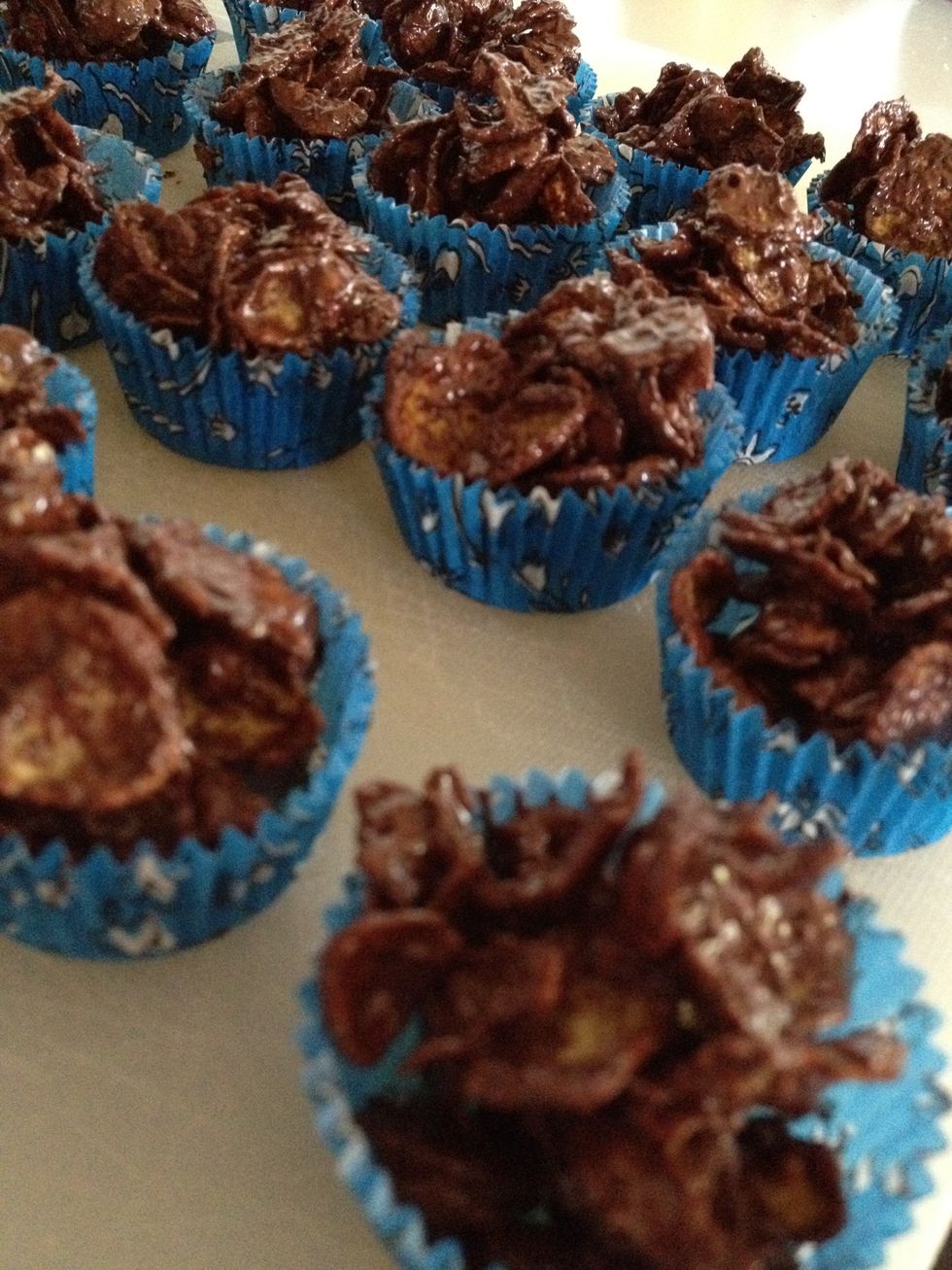 Like this
Put it in the fridge or freezer 5 min to cool the chocolate into a hard crispy feeling around the cornflake:)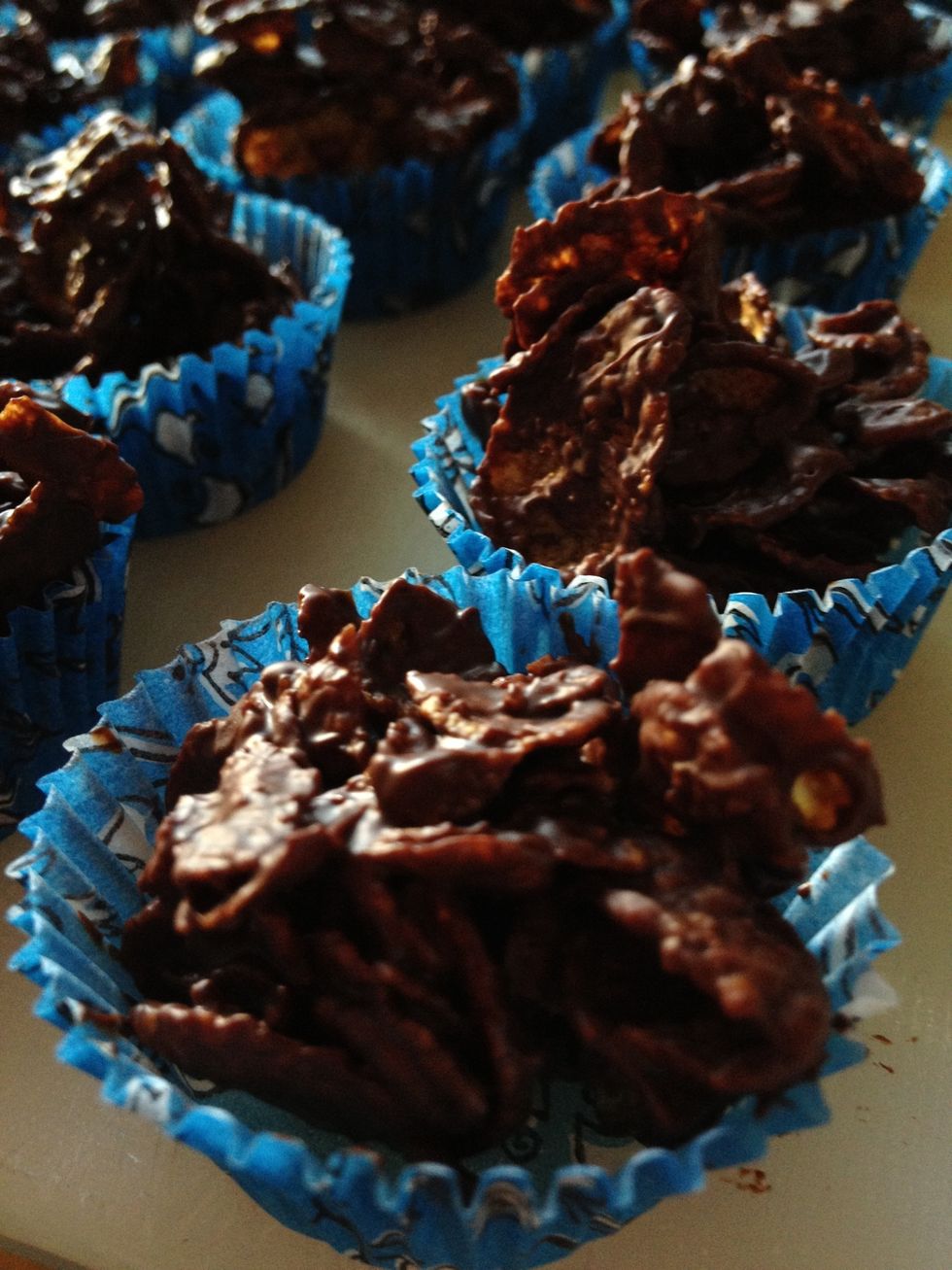 Take them out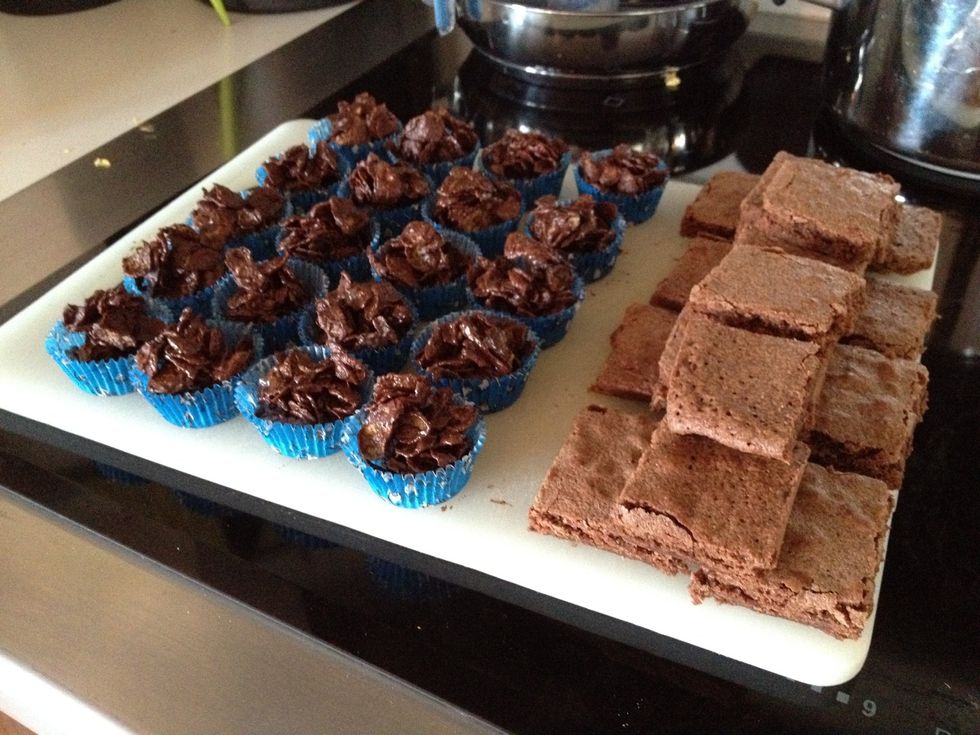 OMIGOD DELICIOUS!!!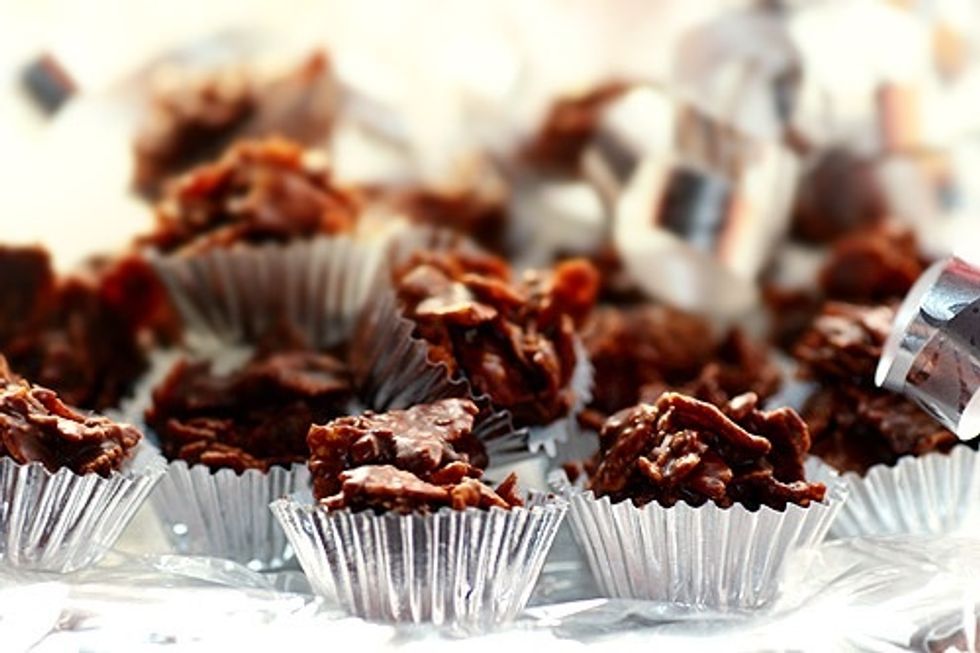 ❤❤❤
❤❤❤💗💗💗💜💜💜
200g chocolate/ cooking chocolate
3 cups (fist) Cornflakes