It is a classic French recipe, used in different deserts. Mainly the eclairs, choux a la creme and profito rolls. Also the dough is mixed with grated cheese to make gougierre. Eaten as an appetizer
22
For the pastry cream you can go to my guide 'make pastry cream; a French specialty' but here is a summary of making this 'custard'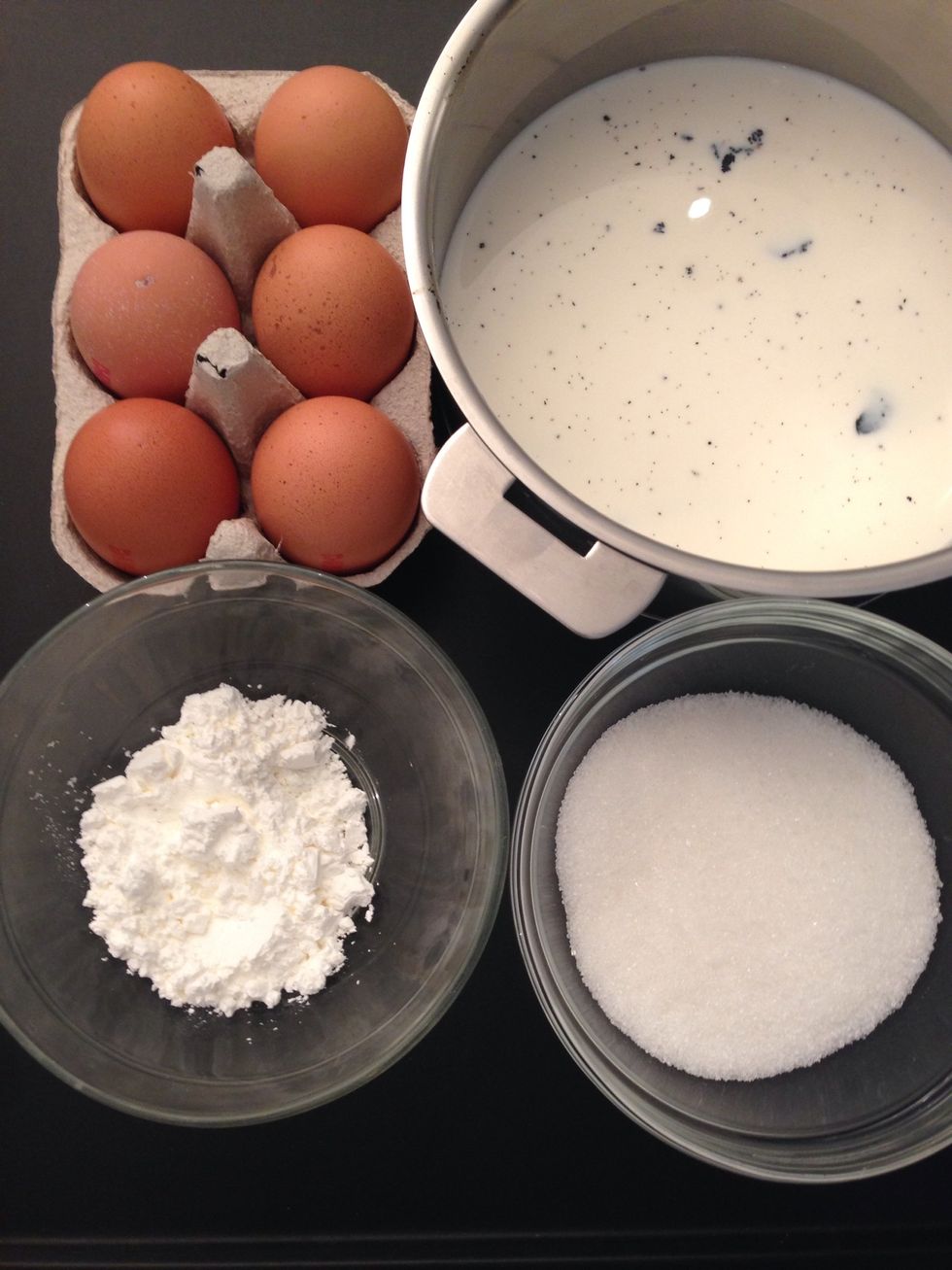 The ingredients do the pastry cream: milk 500 gm, a vanilla bean or vanilla extract, 6 egg Yola + 150 gm sugar + 40 gm corn flour.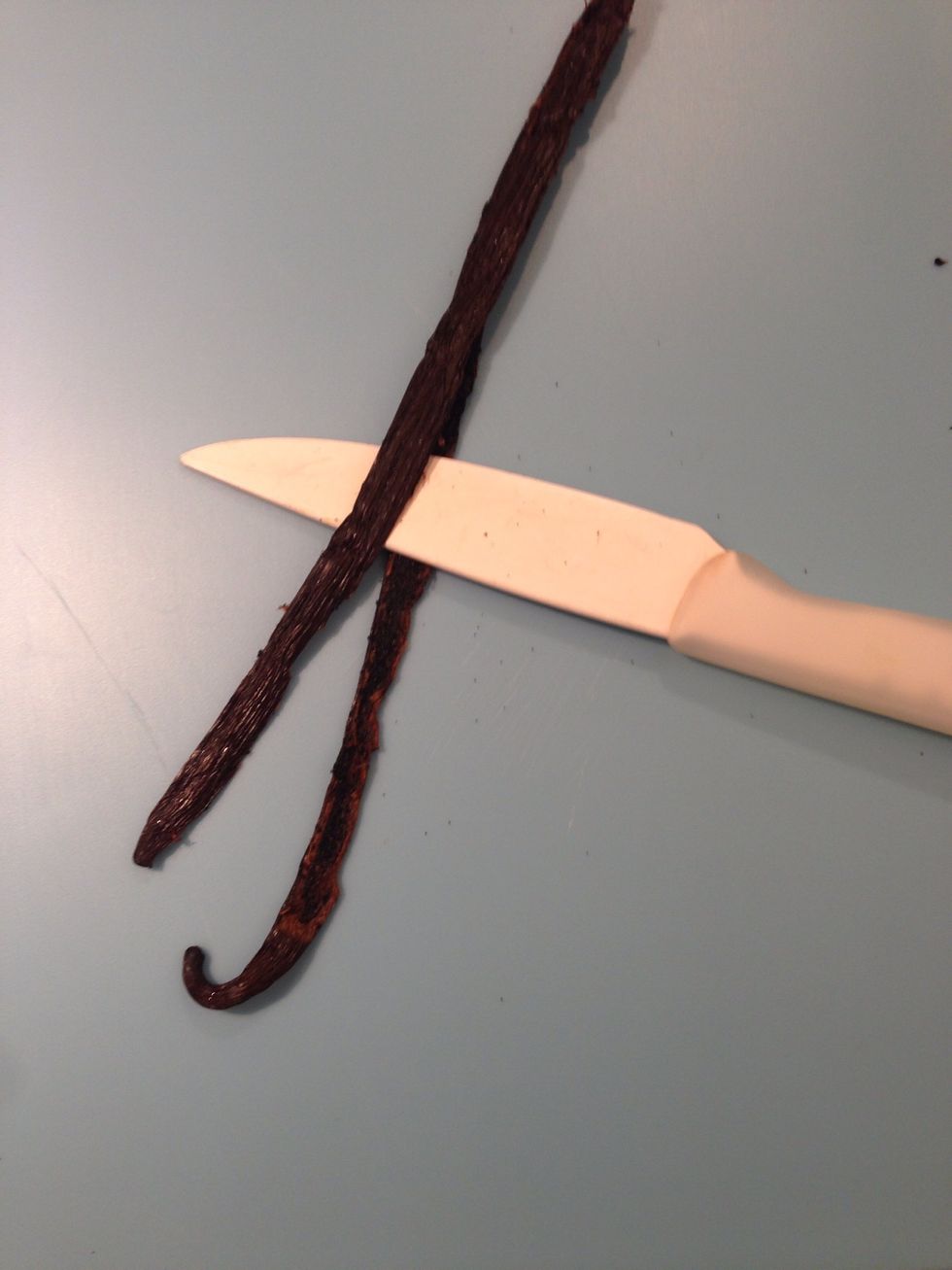 If you have a vanilla bean... Split it in half and scrape the inside add to the milk. If not, add aTsp of vanilla extract to the eggs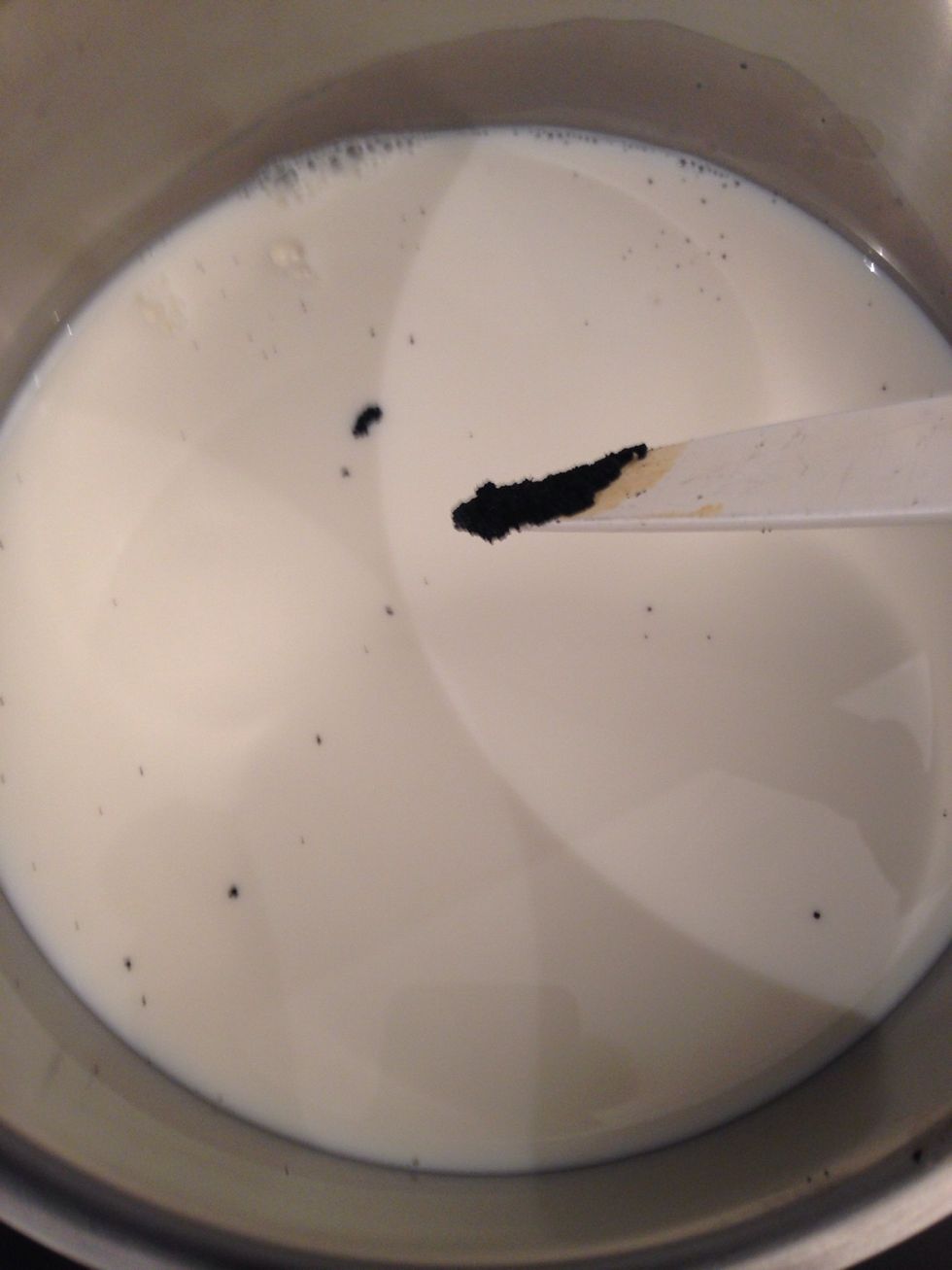 Put the milk to boil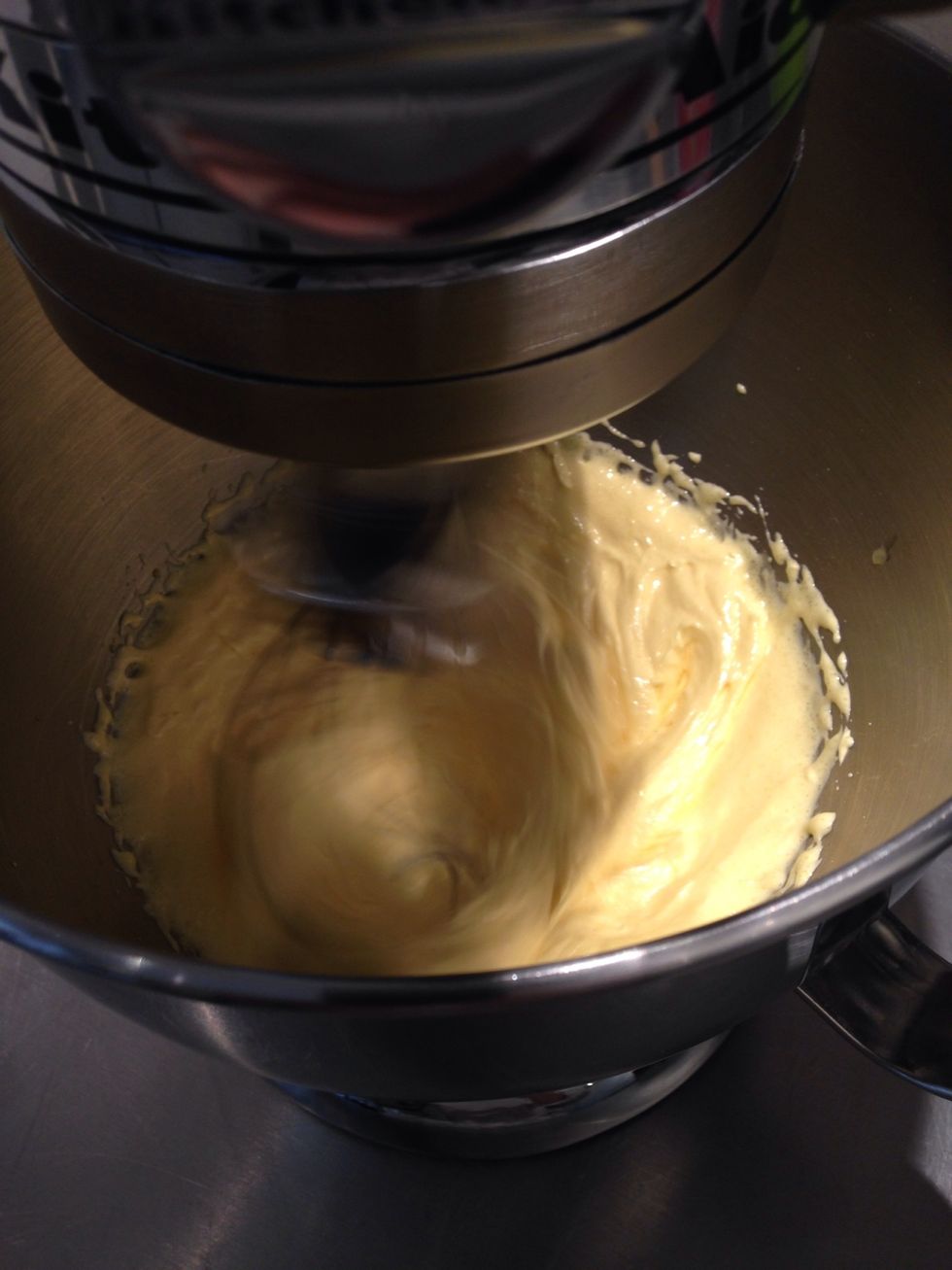 Beat egg yolks with the sugar untill white and fluffy add the corn flour and the vanilla extract
while the mixer is on add the boiling milk over the egg mixture. Then put all back in the casserole. let it become thick 'custard' stirring constantly, on very low fire. Add 160 gm chocolate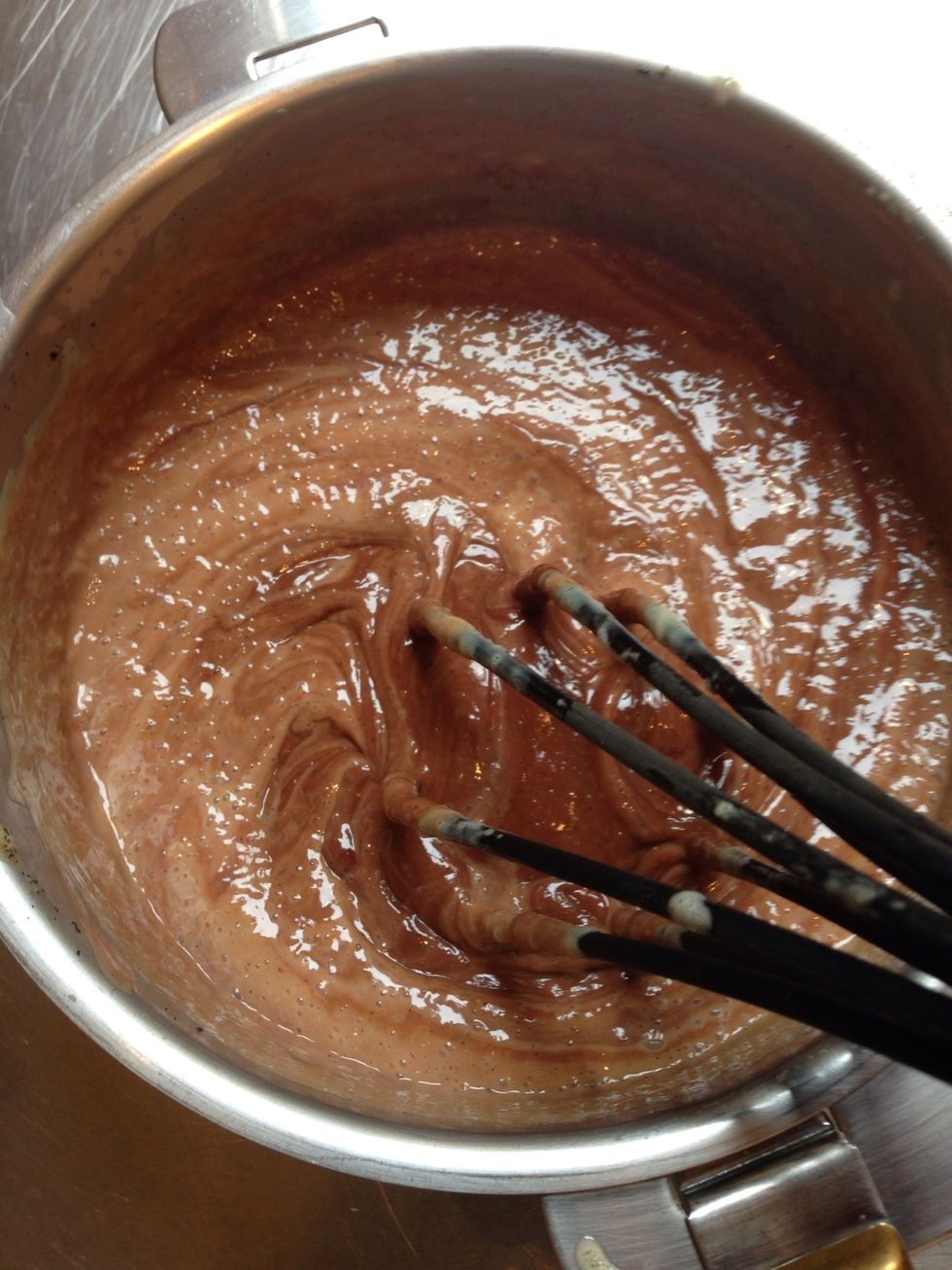 Add 160 gm of chocolate (70% or more)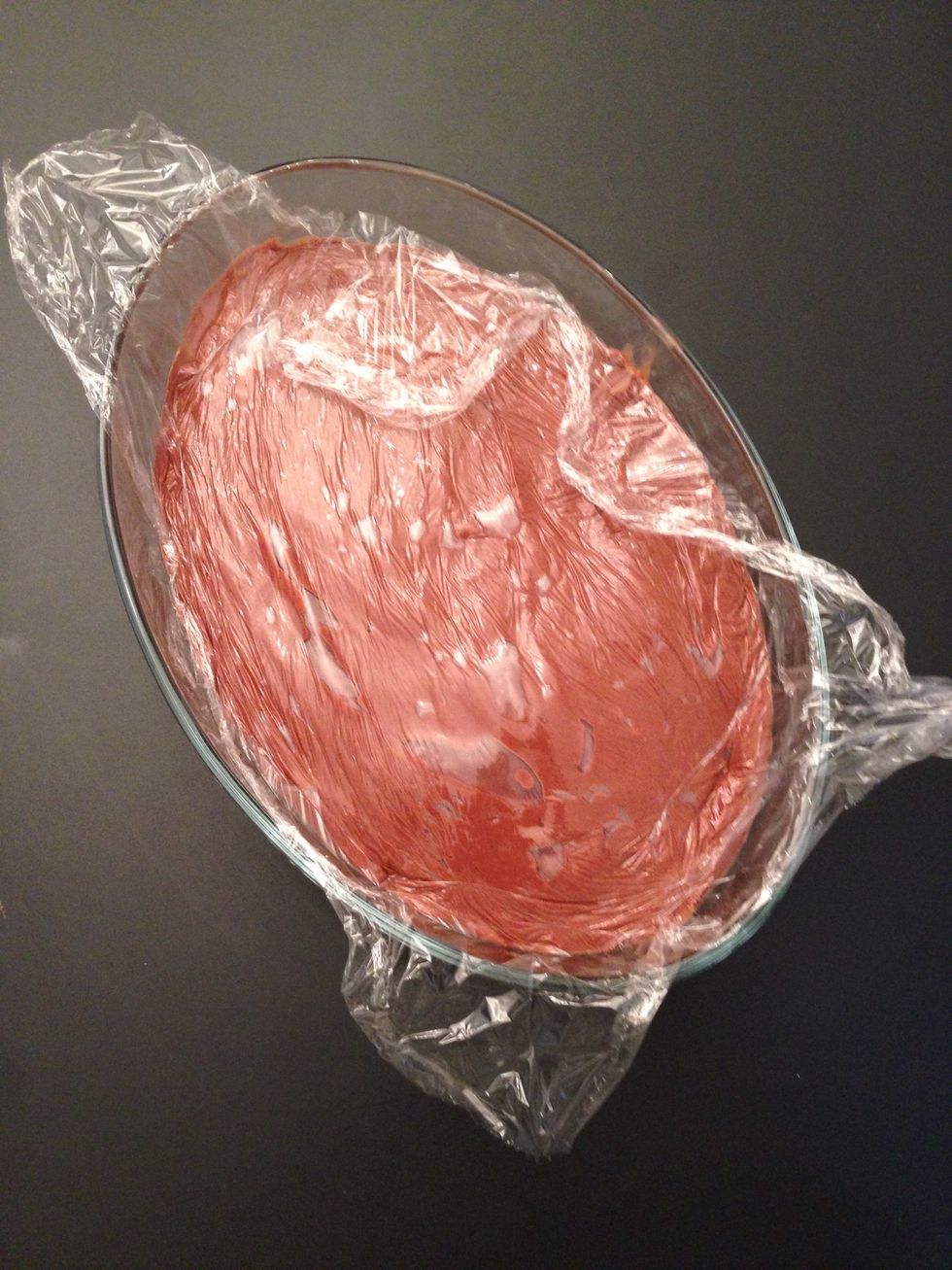 Put this chocolate pastry cream in recipient, cover with a kitchen film like in the photo. Leave to cool. It should b cold before using. So it could b done the day before
MAKING THE PUFF PASTRY DOUGH
Preheat oven 200C. Prepare the tray with a parchment paper.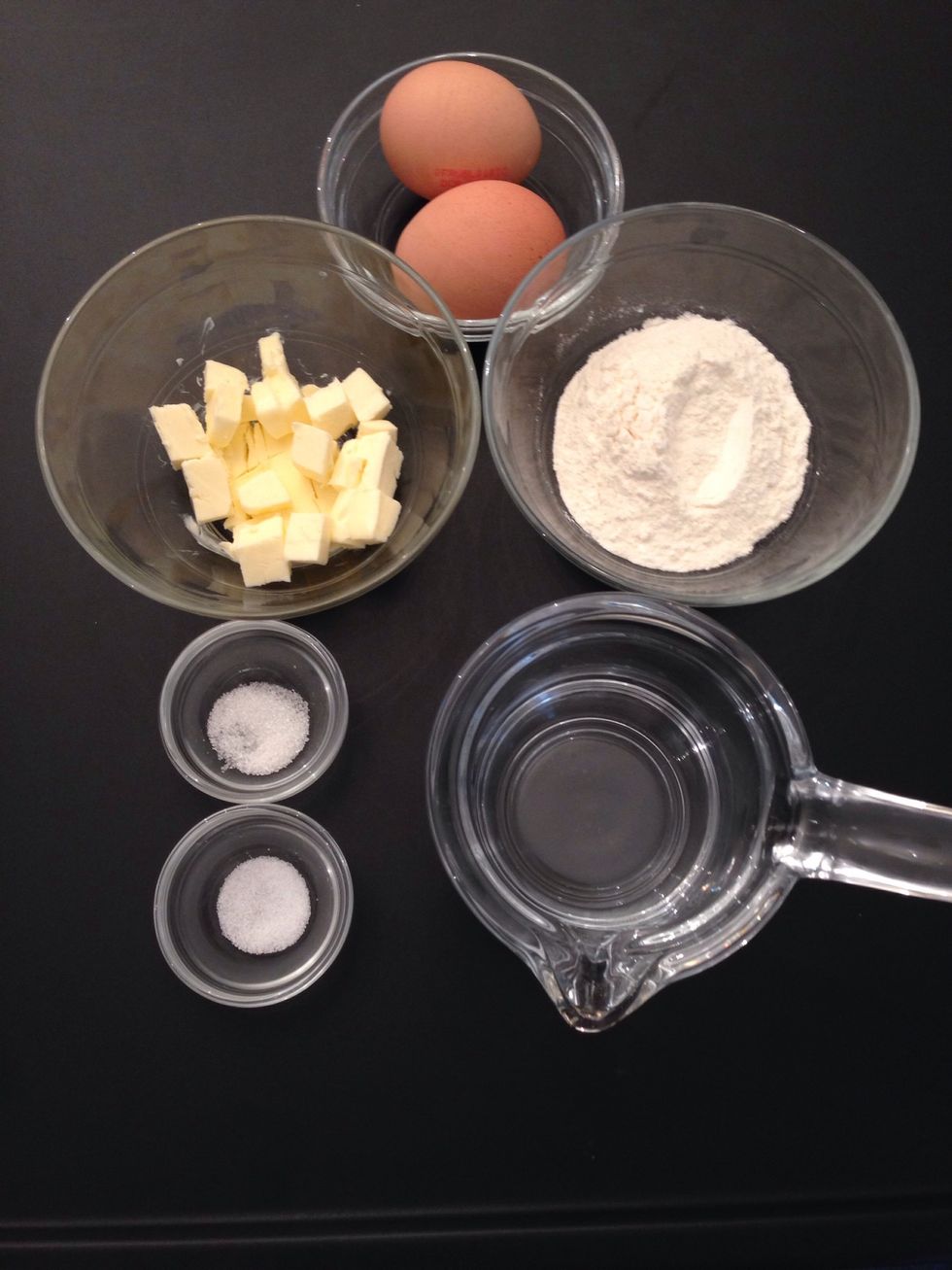 Ingredients for the dough
FOR THE PUFF PASTRY. put in a pot, Water+butter. Bring to a boil. Off the fire add flour + sugar+salt. Back on the fire turning constantly to cook the flour. First step is ready when it forms a ball.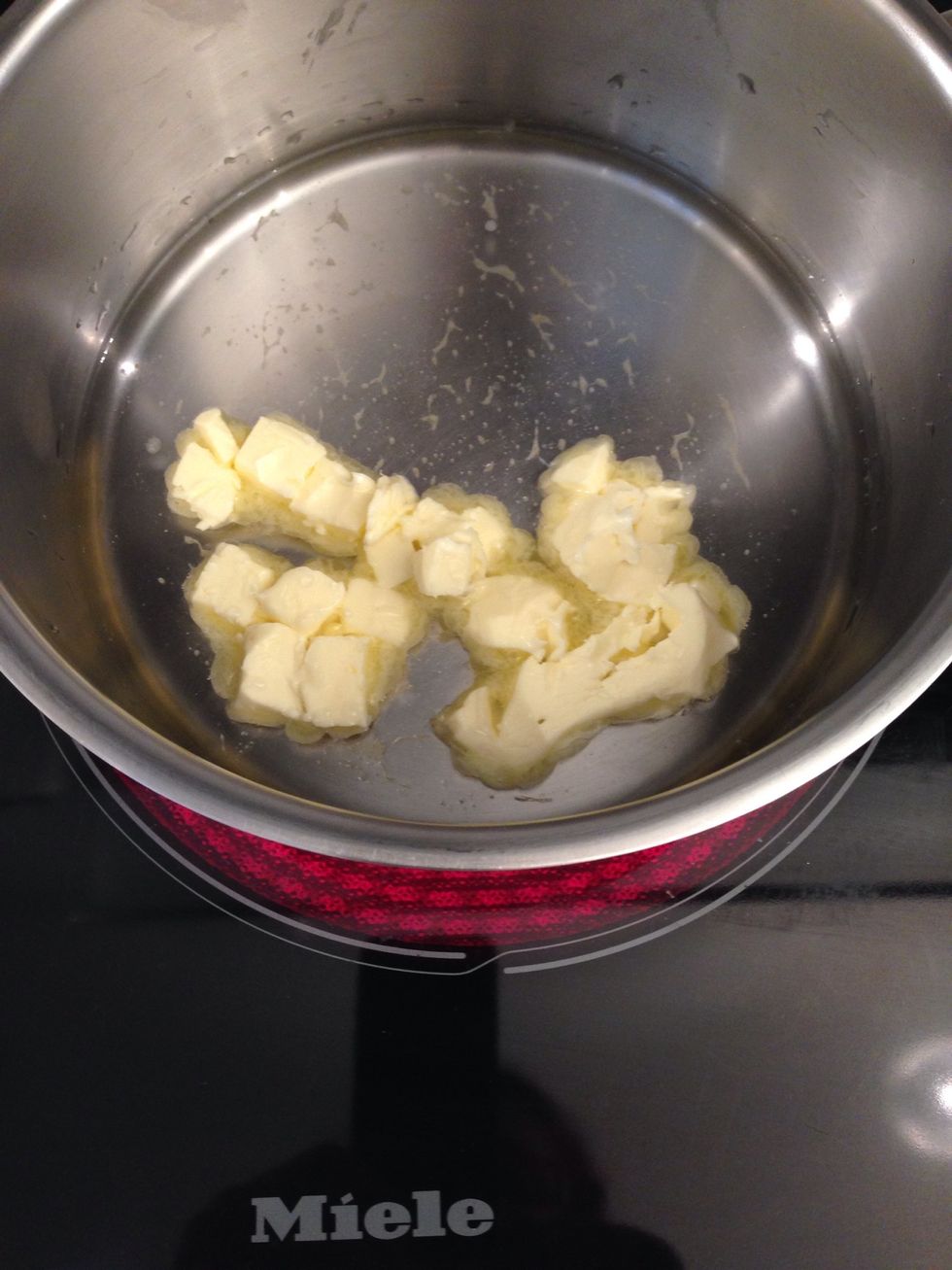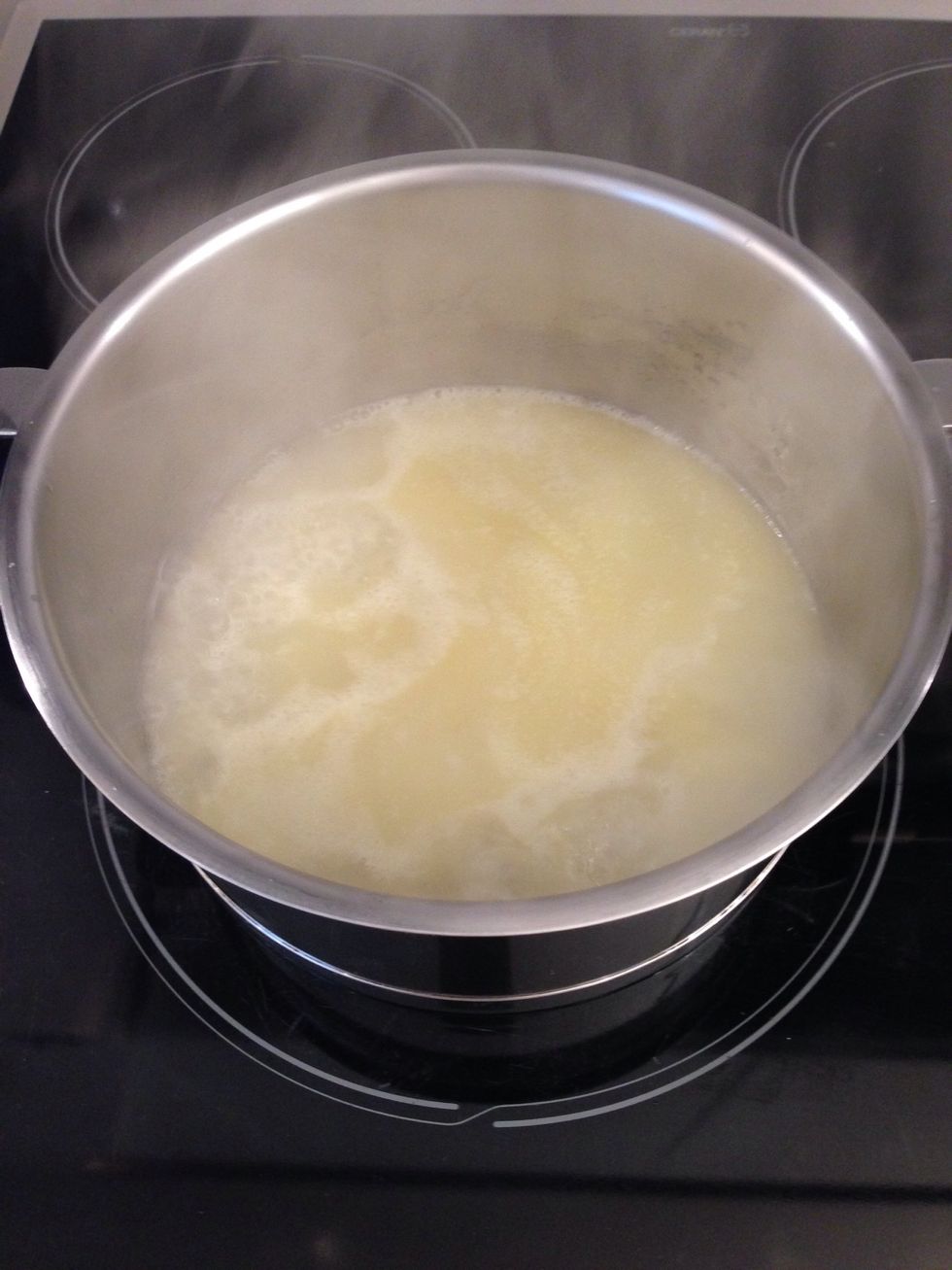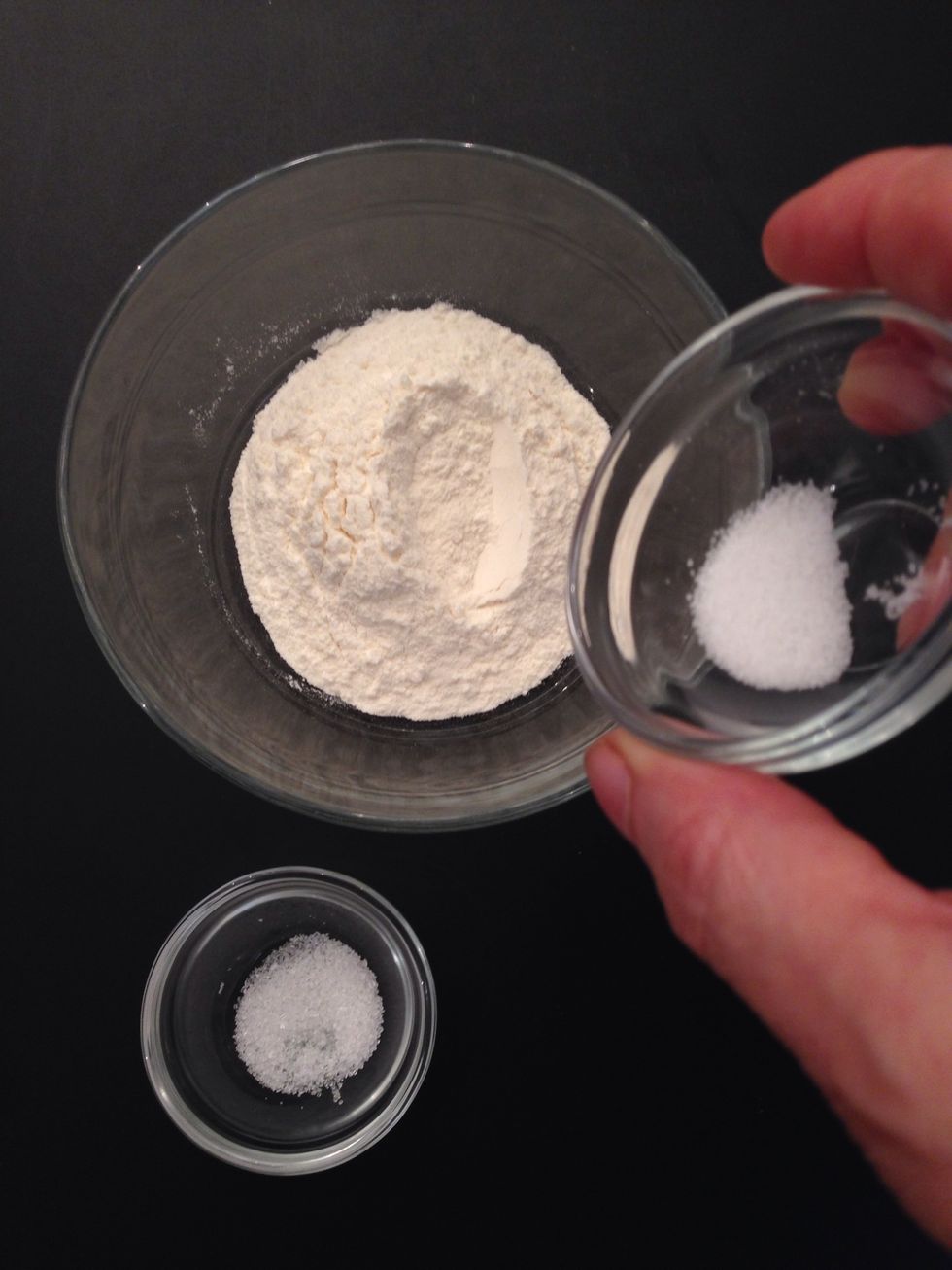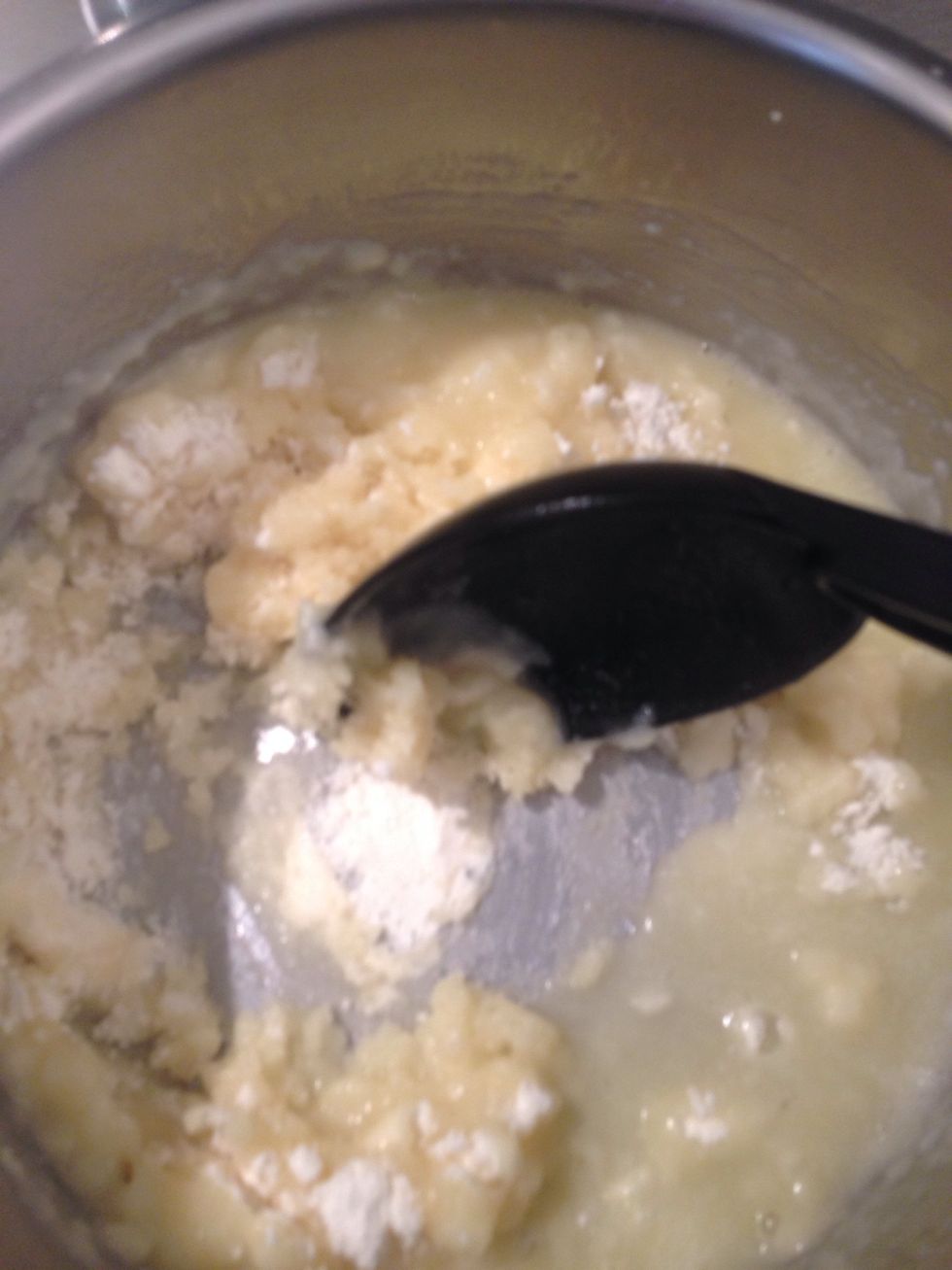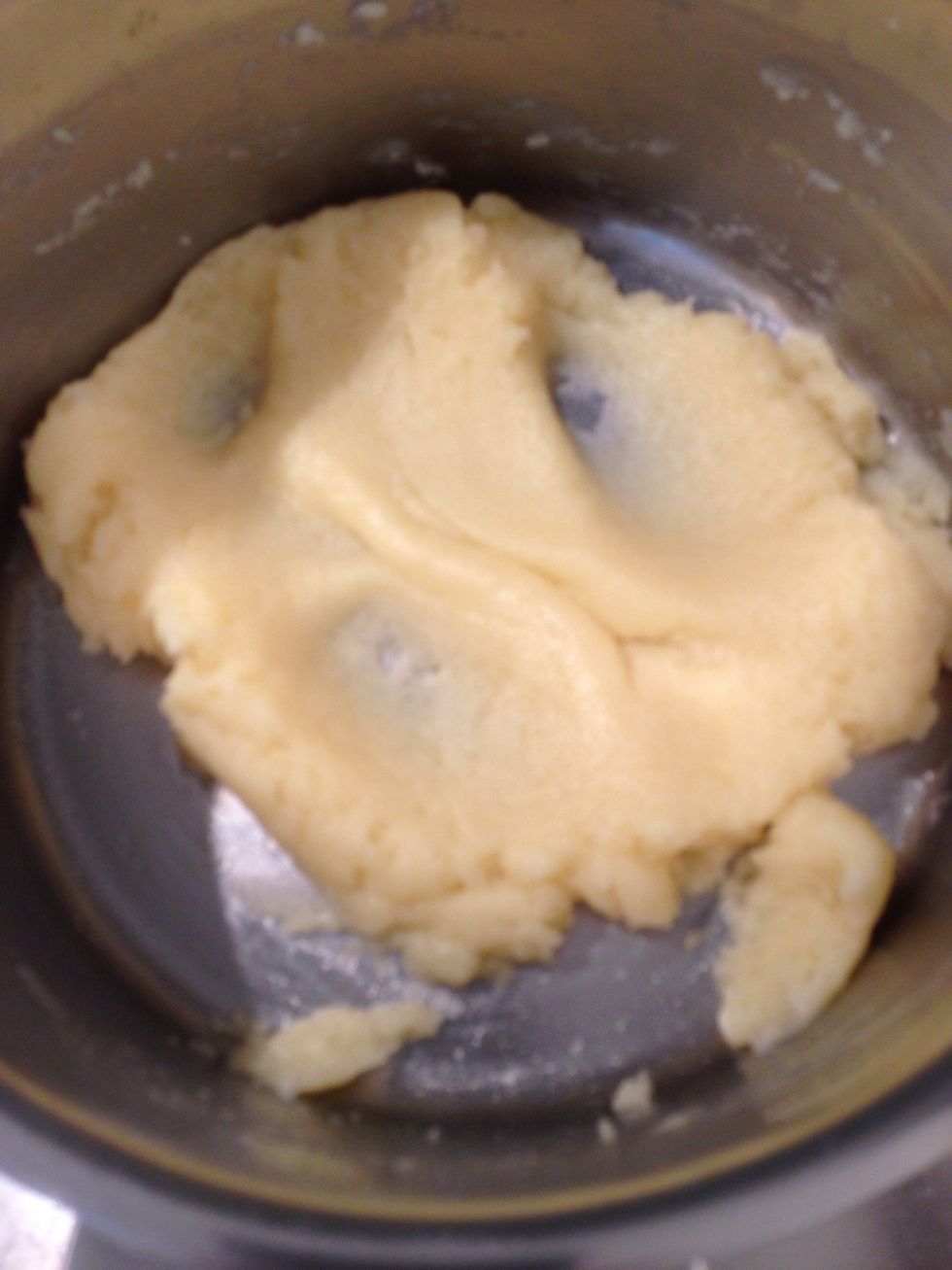 Off the fire. Mix vigorously with a spoon or?? Until it cools down to warm add the eggs and mix untill you get a shiny dough not too firm but not too runny.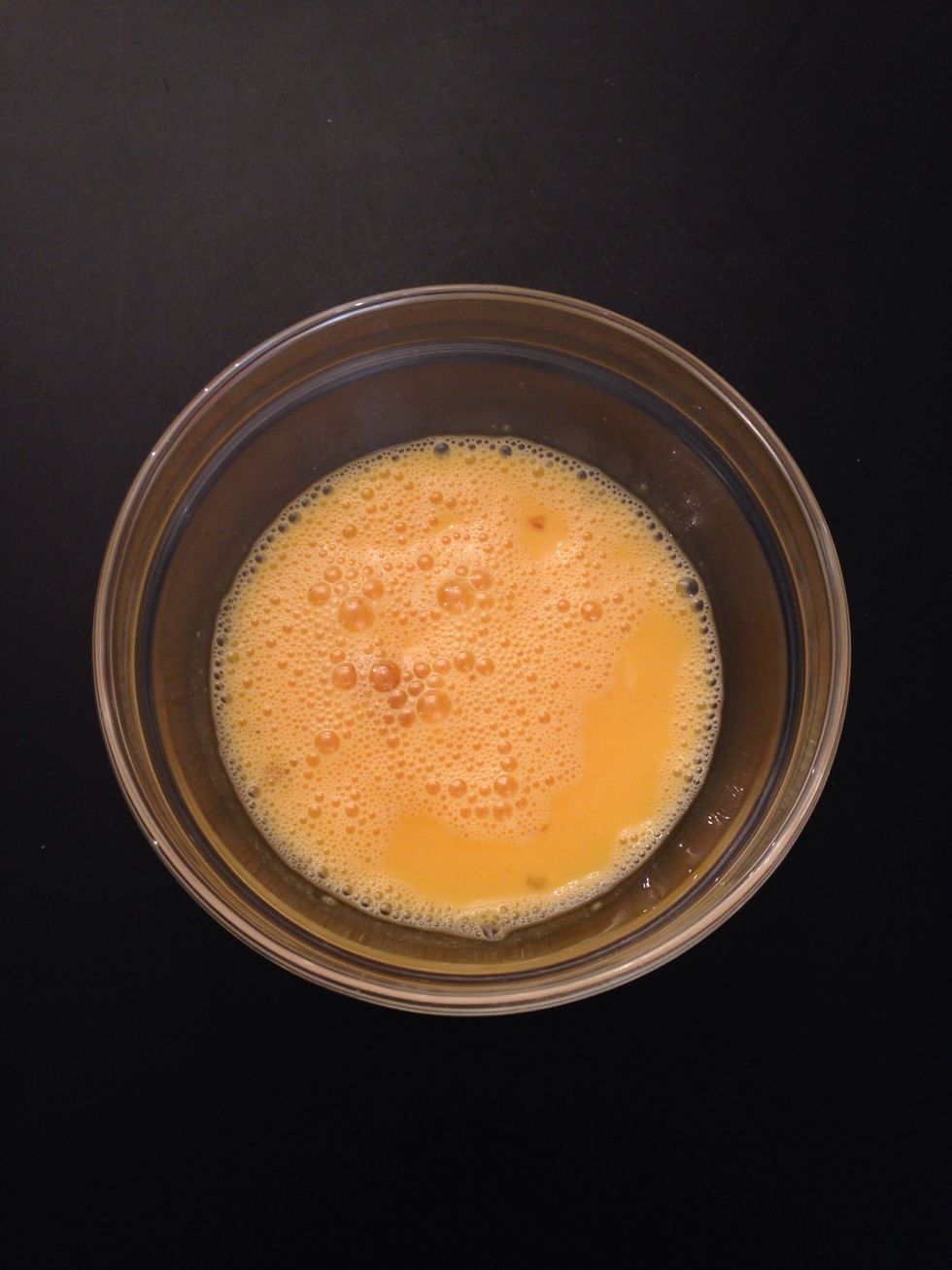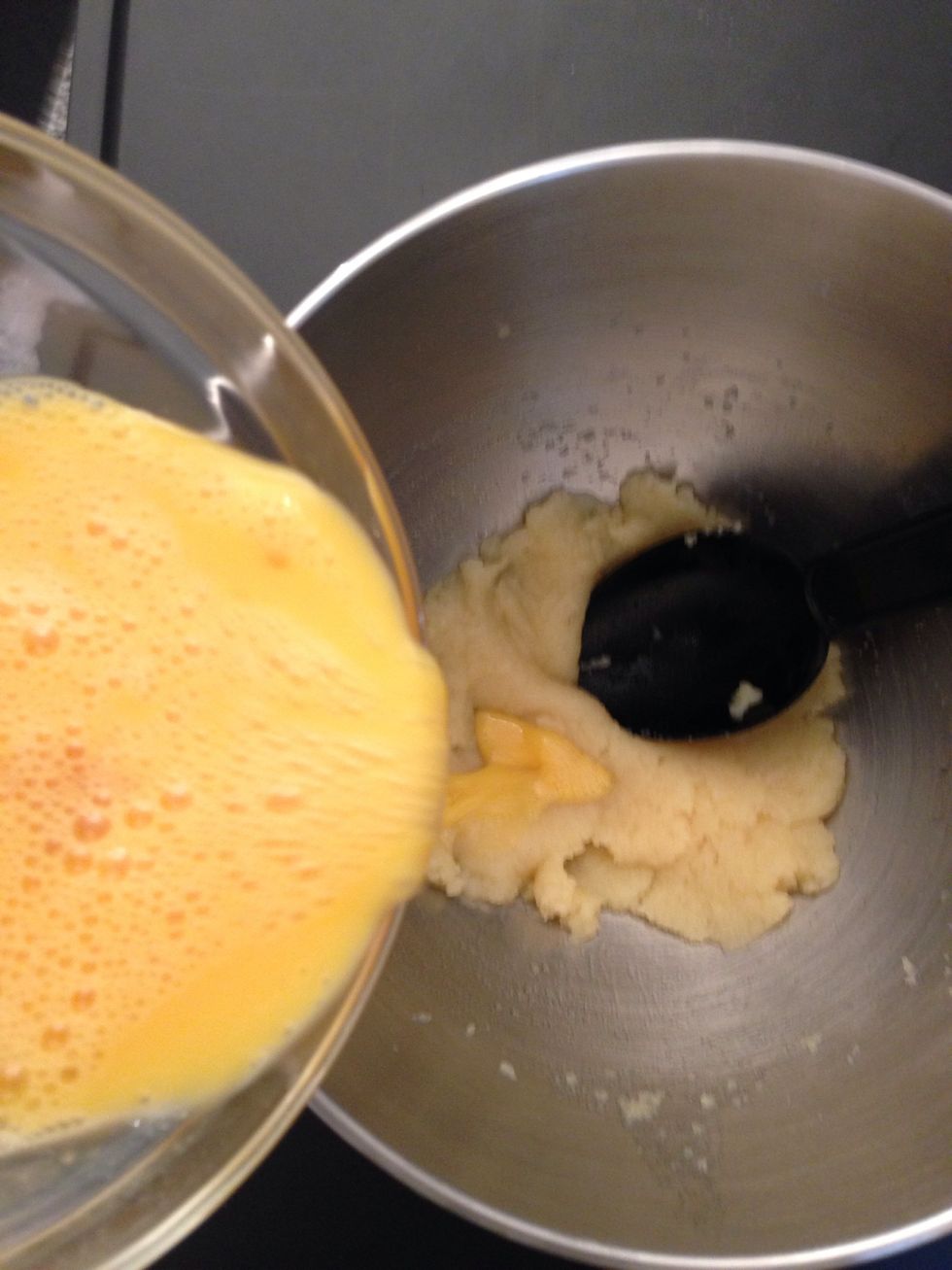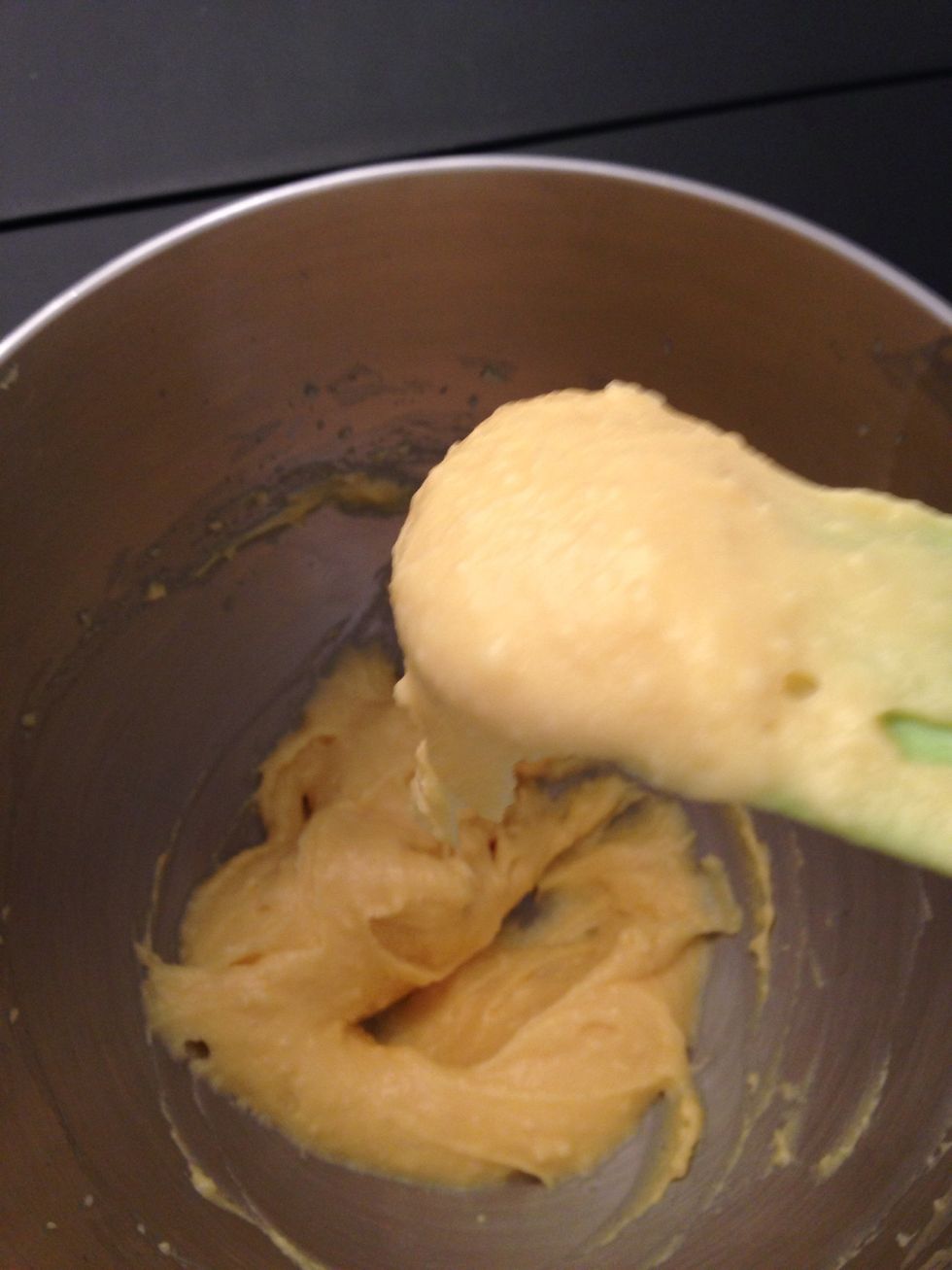 Form the mini choux. Simply spoon the dough on the tray. Bake at 200C 15 mins then lower the temp to 180C and leave them for another 20 mins or so.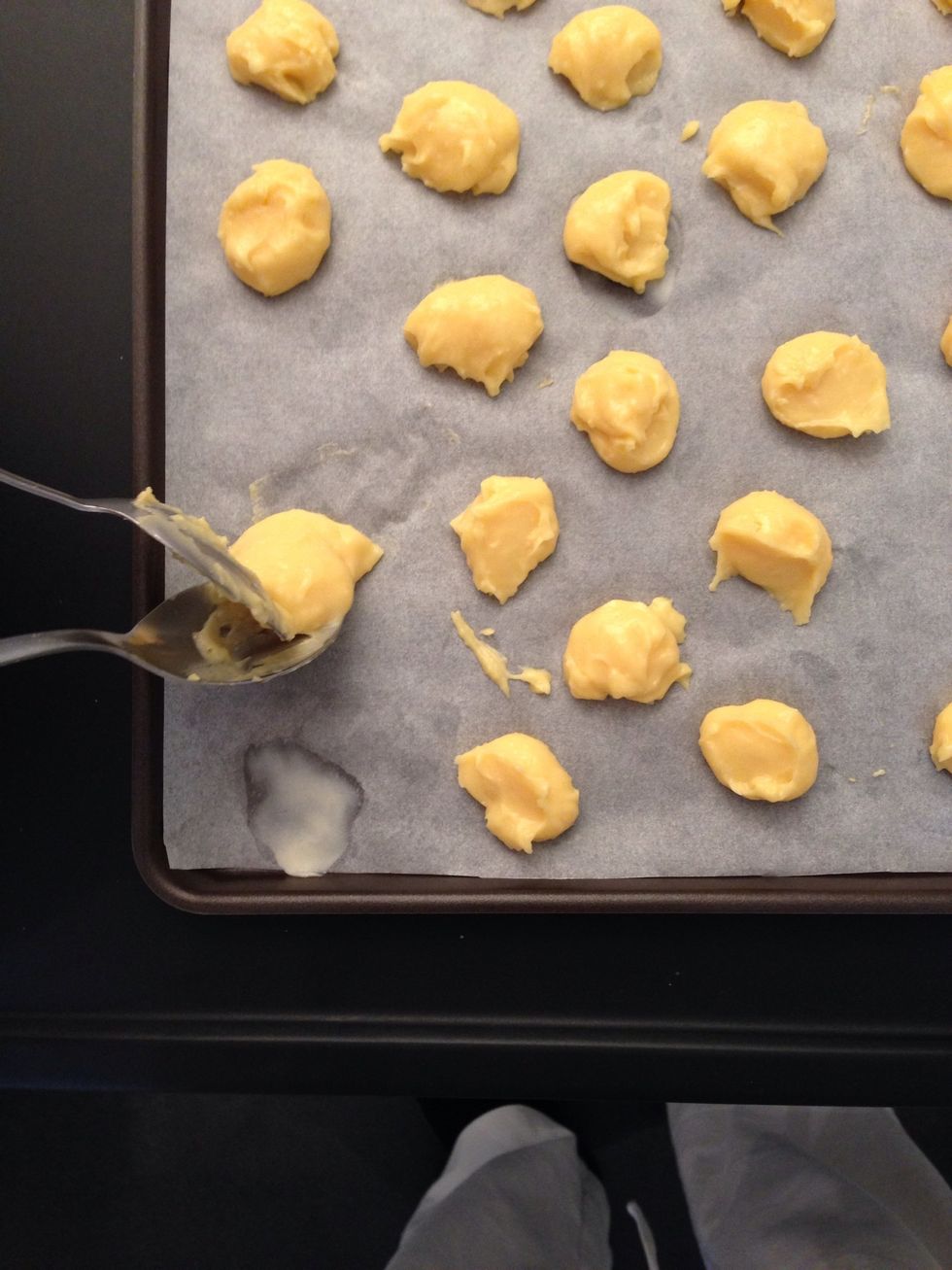 Spoon the dough on the tray like above. They will triple in size. I make them individual size. For bite size make them smaller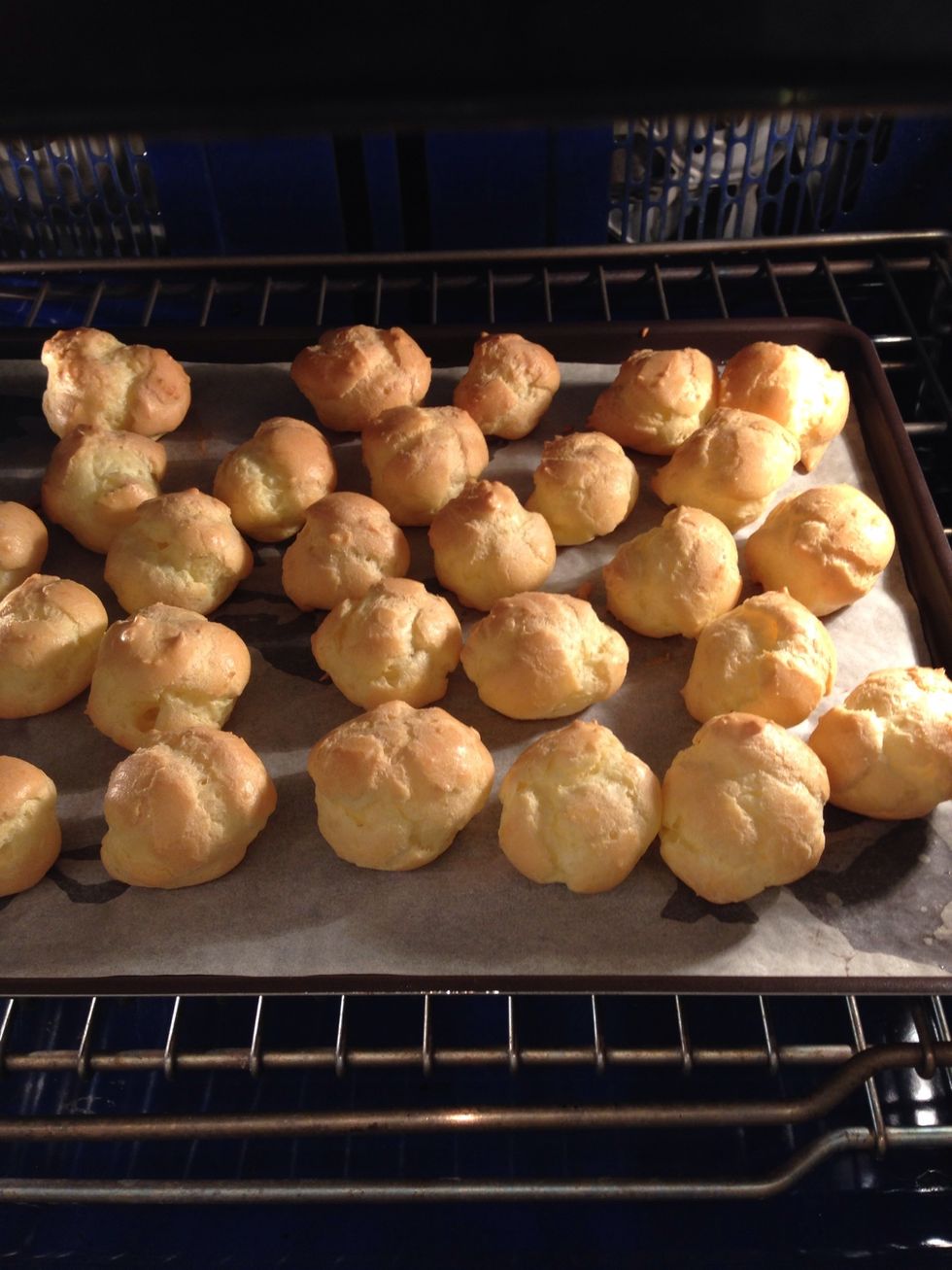 15ins after. Turn the tray for even backing. Lower the temp to 180-170 and keep them for another 20 mins to dry the inside.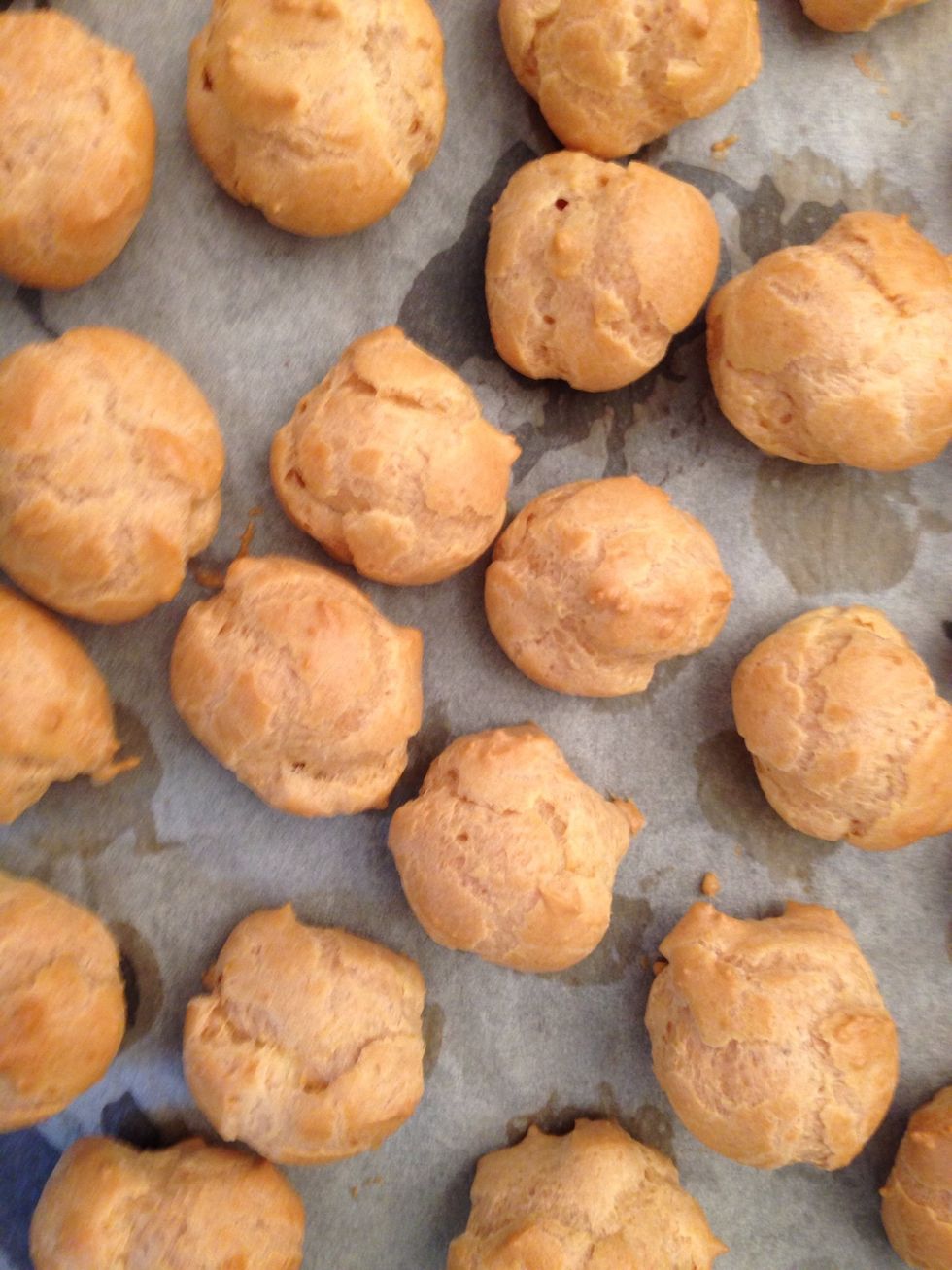 Done
Out from the oven. Cut them with a serrated knife, and very carefully as they are fragile. Fill them with a spoon cover and dip the top in the chocolate glaze. Refrigerate. Serve in 2 hrs or so
In the meantime prepare the glaze. The pastry cream should b prepared ahead of time. And cooled.
Glazing with shiny choclate 60 gms chocolate + 60 gms double cream. Melt and add a small Tsp of agave syrup or maple syrup. The ideal would be 1/2 Tsp of glucose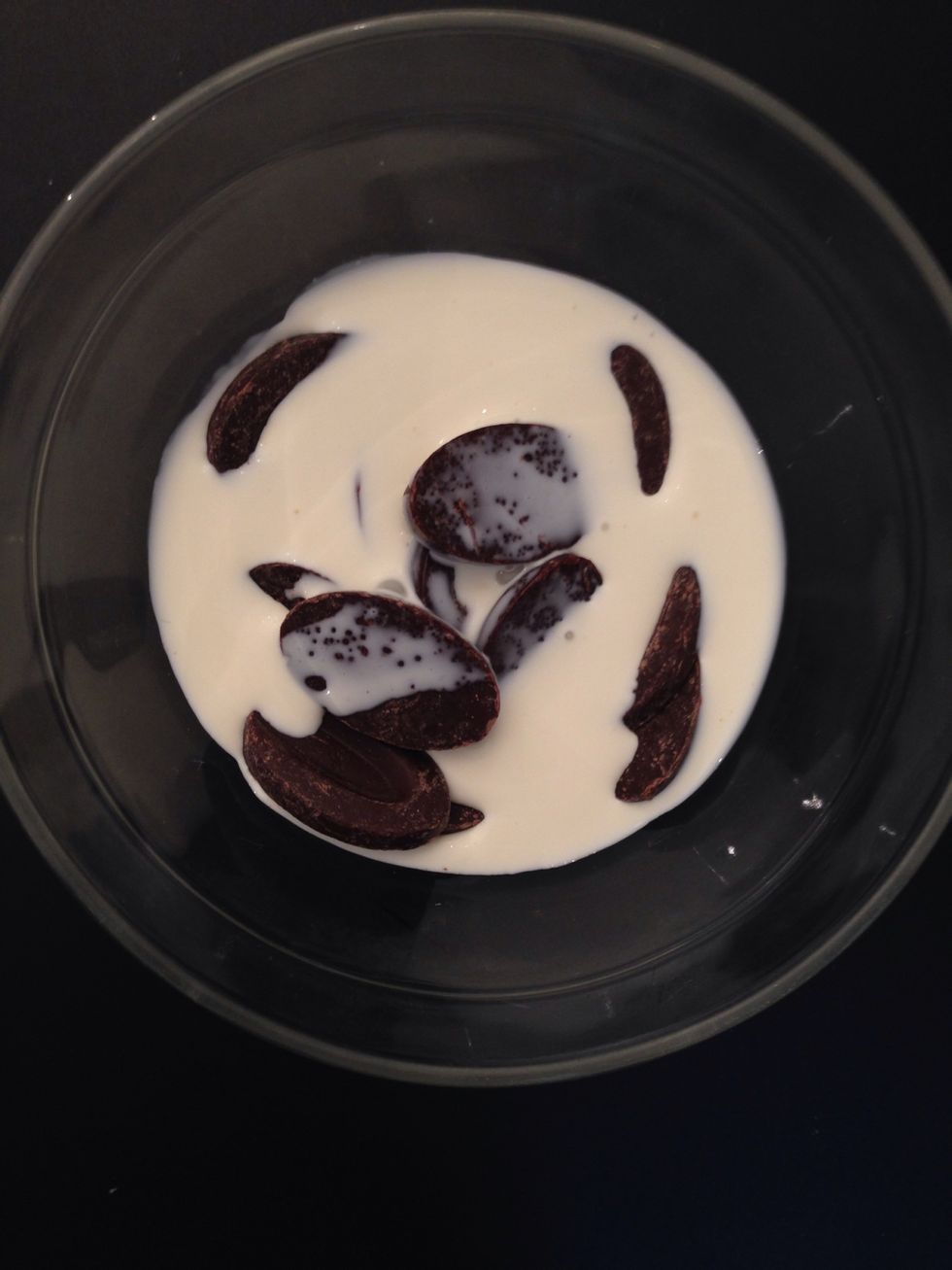 Glazing with shiny choclate 60 gms chocolate + 60 gms double cream. Melt and add a small Tsp of agave syrup or maple syrup. The ideal would be 1/2 Tsp of glucose.put together and melt in the microwave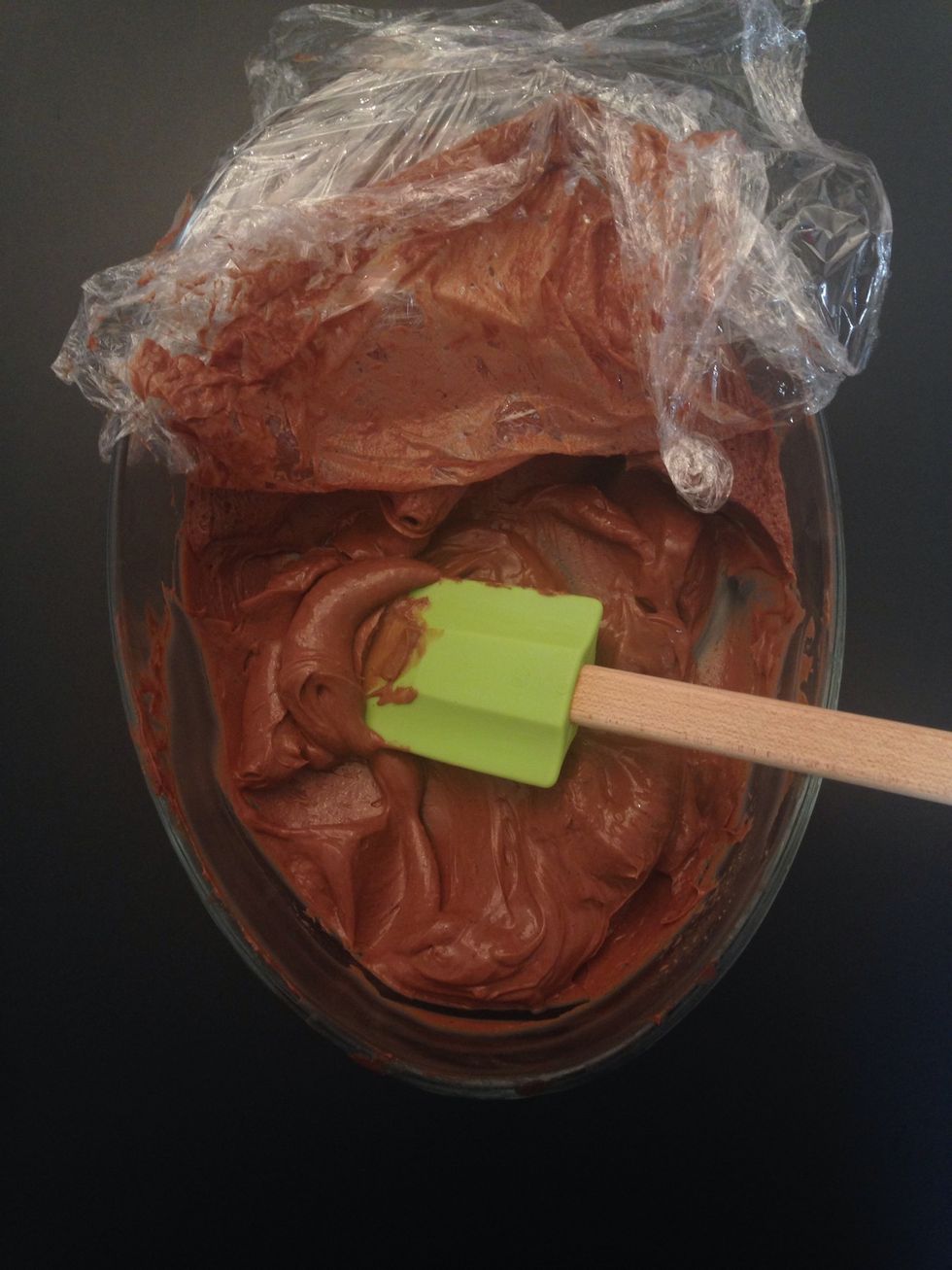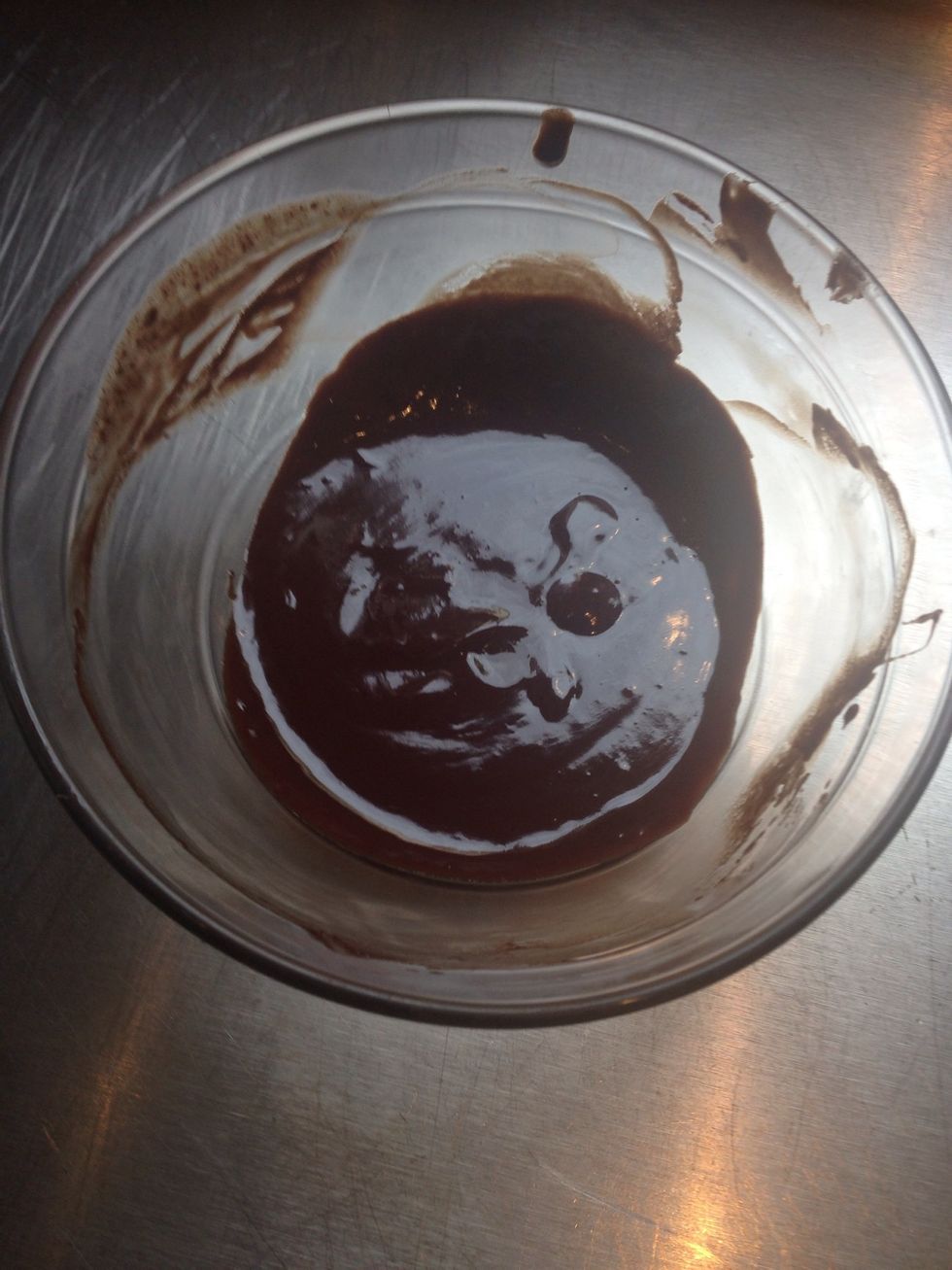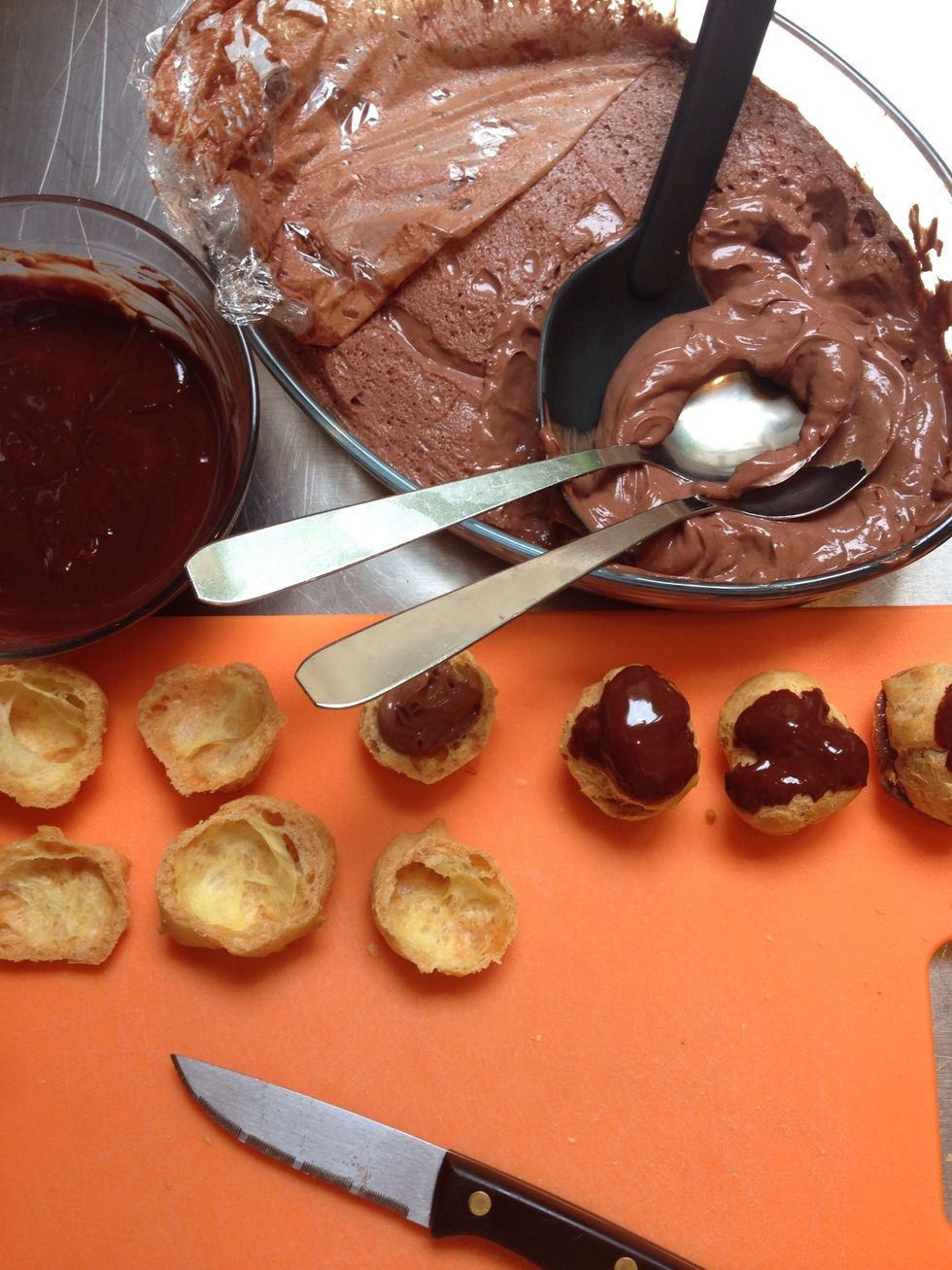 Fill, dip the top in the glaze. And let it set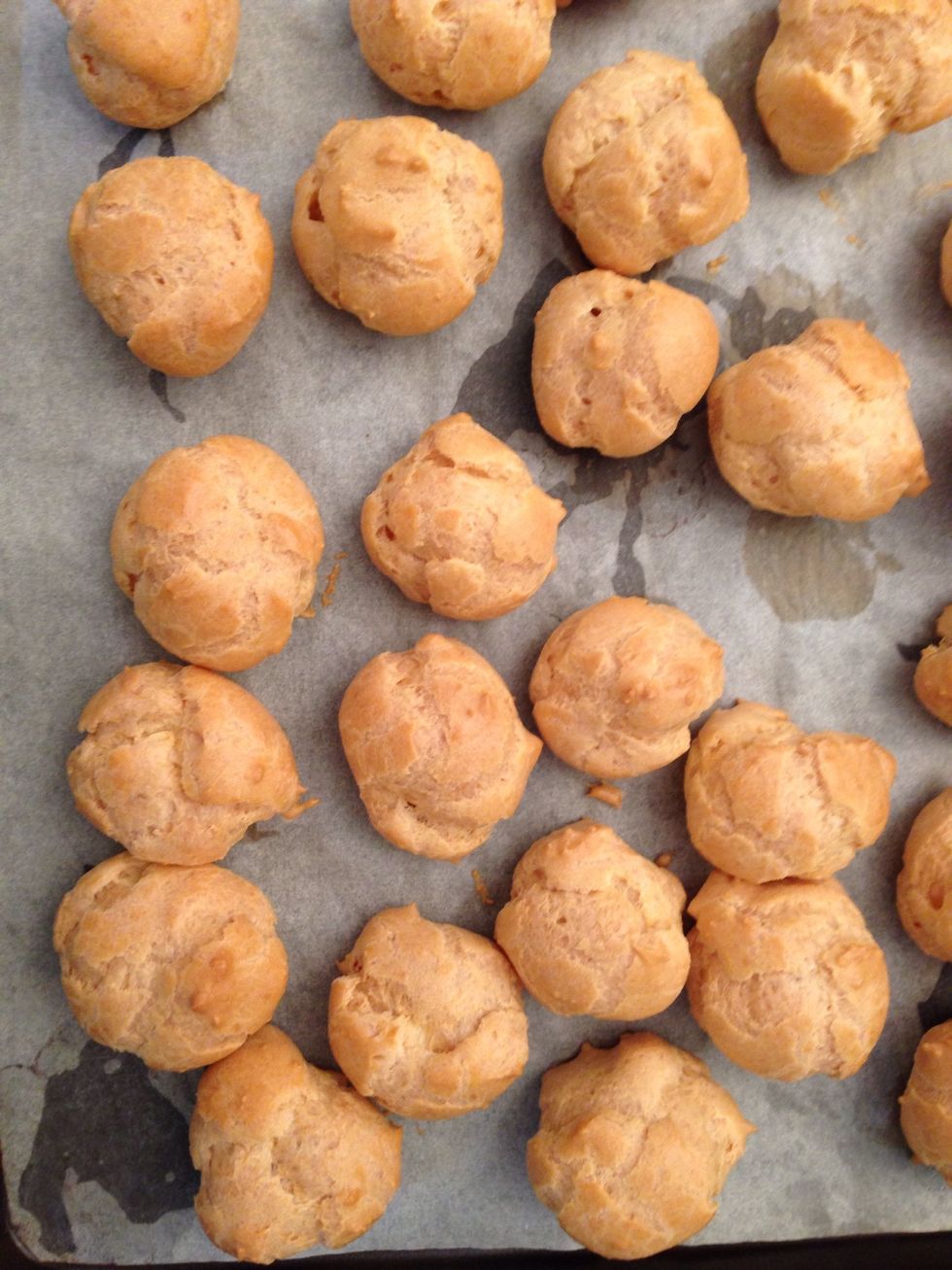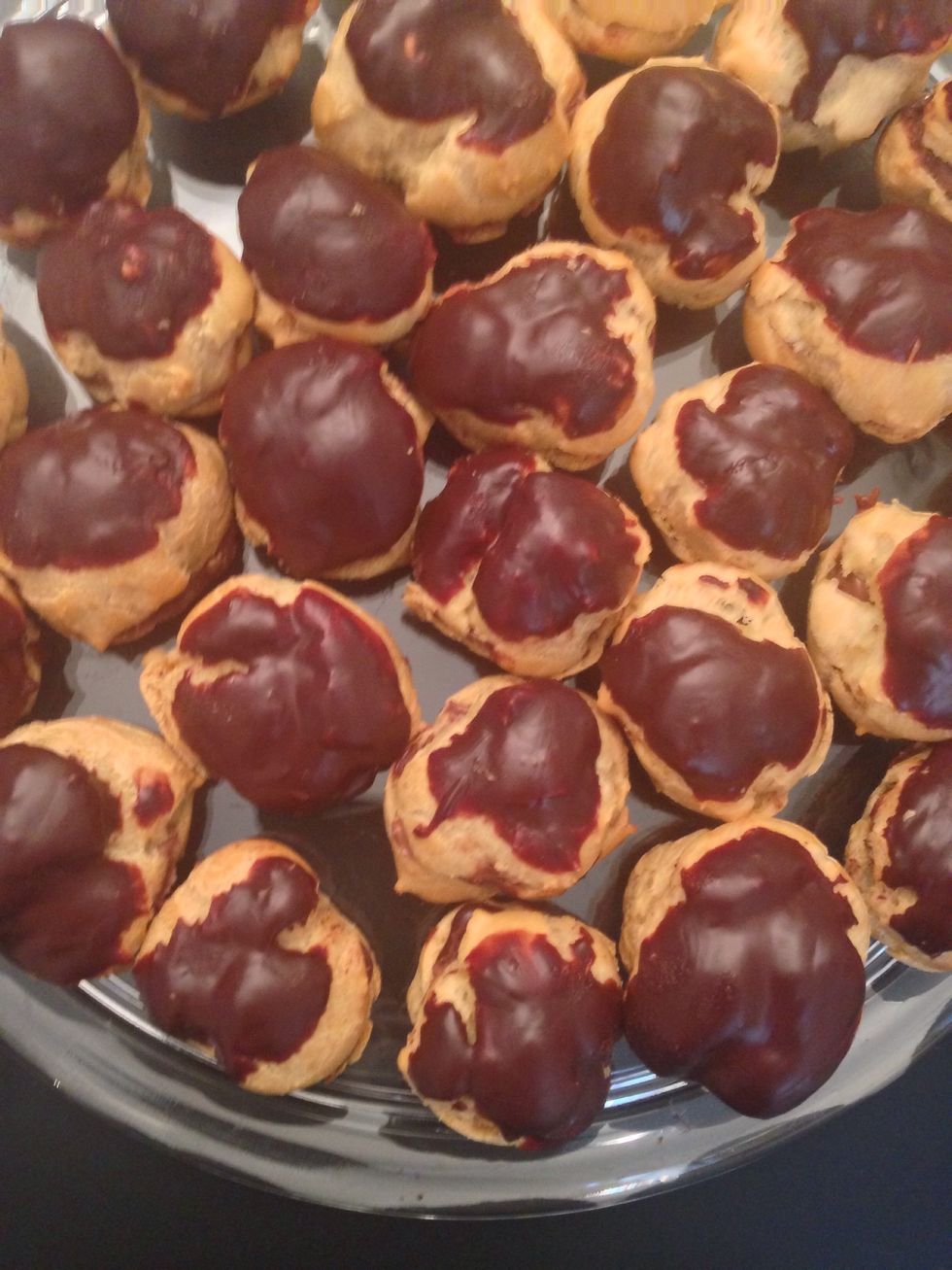 120.0g Water
60.0g Butter
60.0g Flour
1.0tsp Sugar
1/2tsp Salt
2.0 Eggs 110-120 gm
For the cream
1/2l Milk or 500 gm
1.0l Vanilla bean or extract
6.0 Egg yolks
150.0 Sugar
40.0g Corn flour