Make Chocolate Chip Peanut Butter Chunk Cookies :D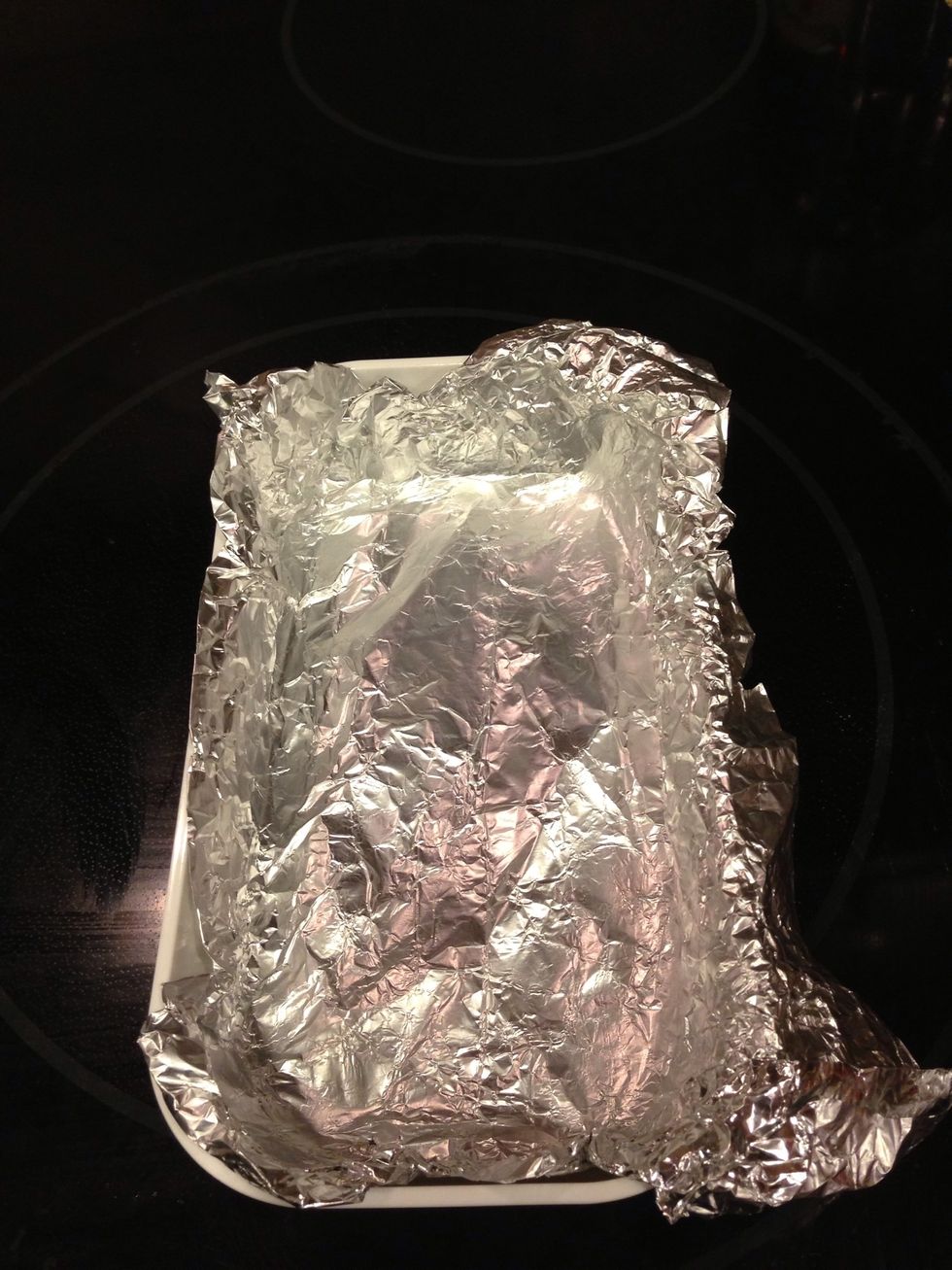 Make 2x5 inch mold from foil or line a container to pour peanut butter chunk in :)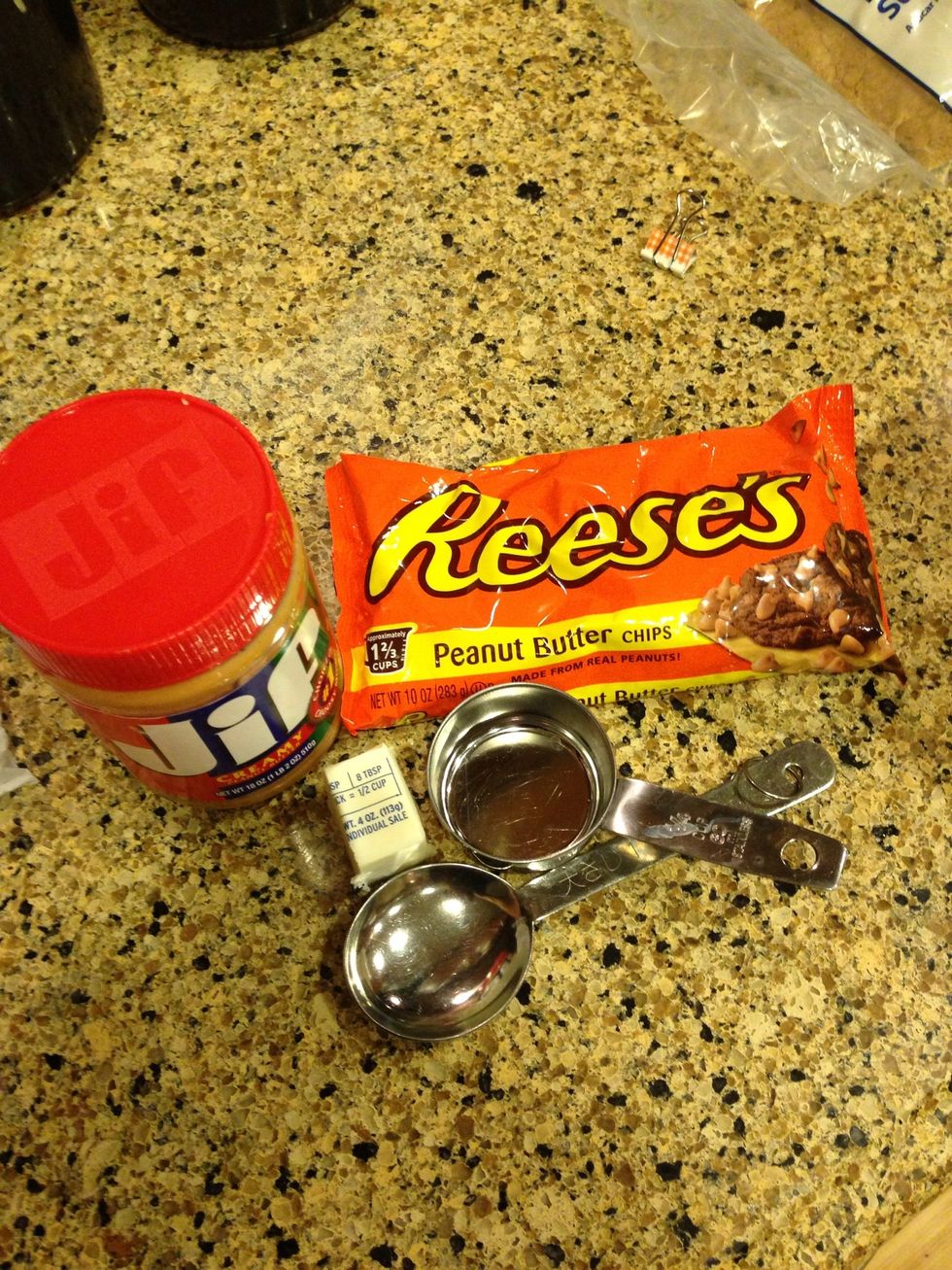 Make pb chucks: mix 1/4 c and 2T pb +1 1/2T butter+1/4 c and 2T peanut butter chips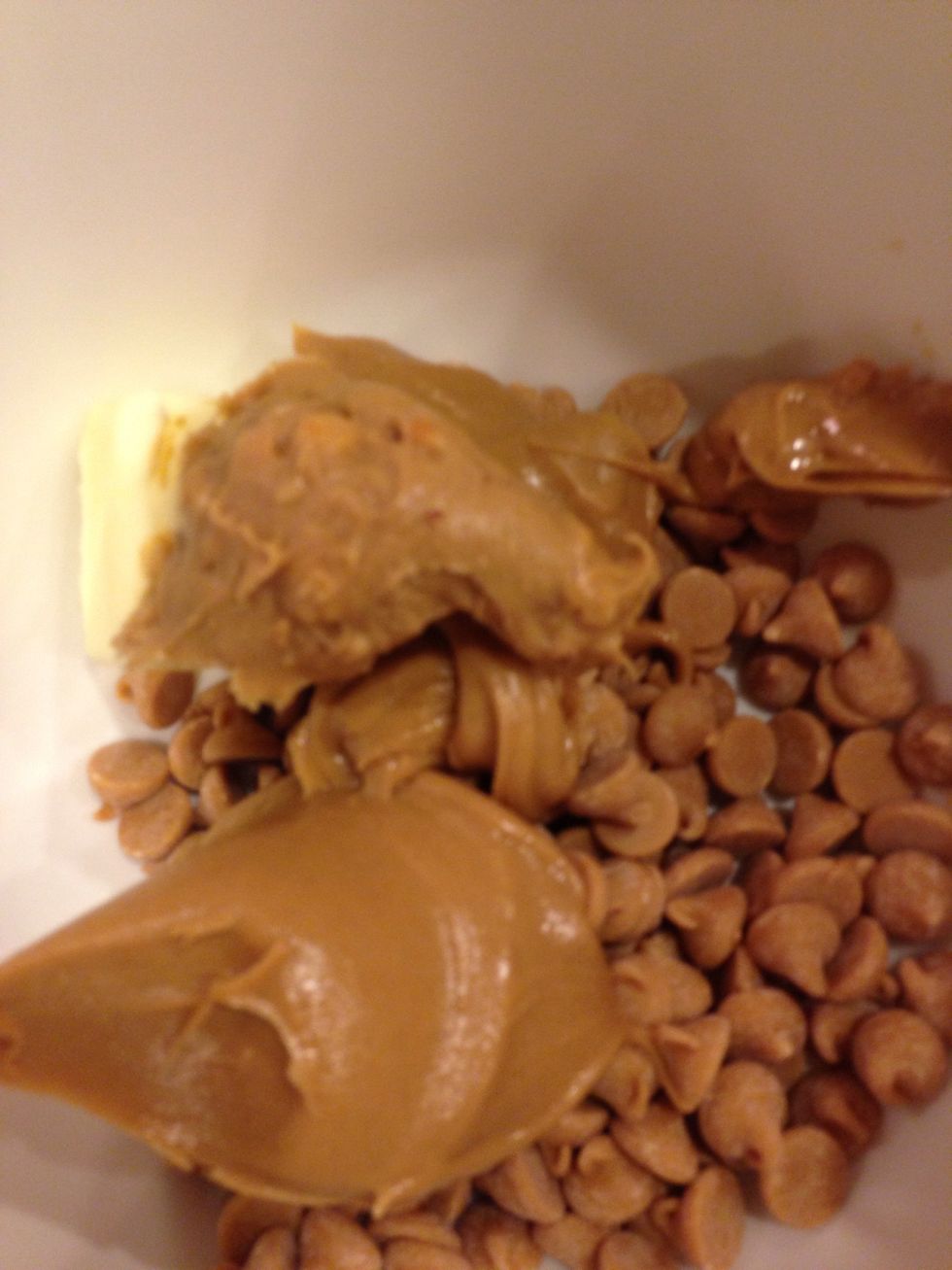 All the stuff in a bowl. Microwave for 30 secs or until chips are melted.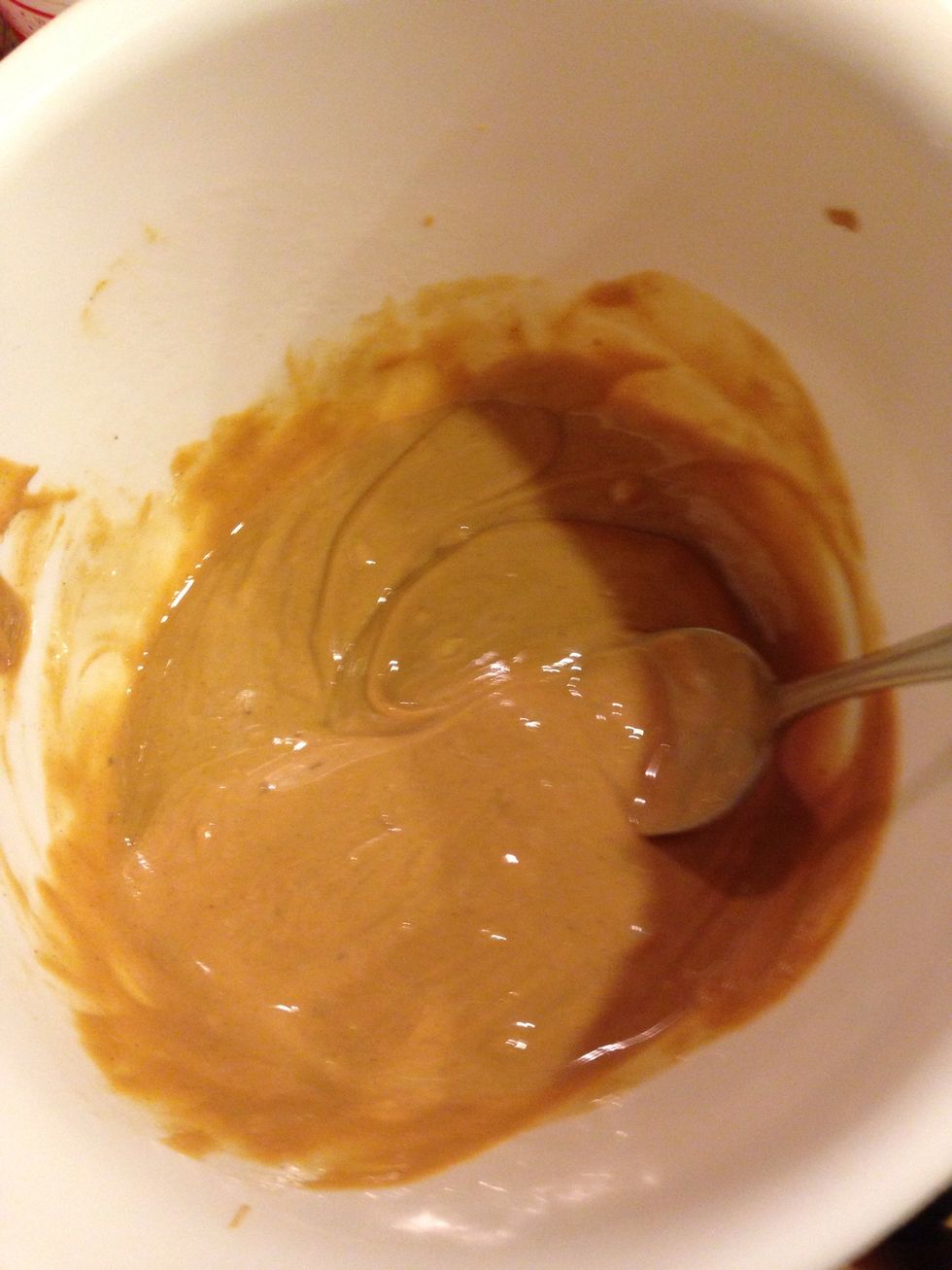 Stir!
Pour into mold and chill for 30 mins or until dough is ready!
Wisk 1 3/4c flour 1/2t baking soda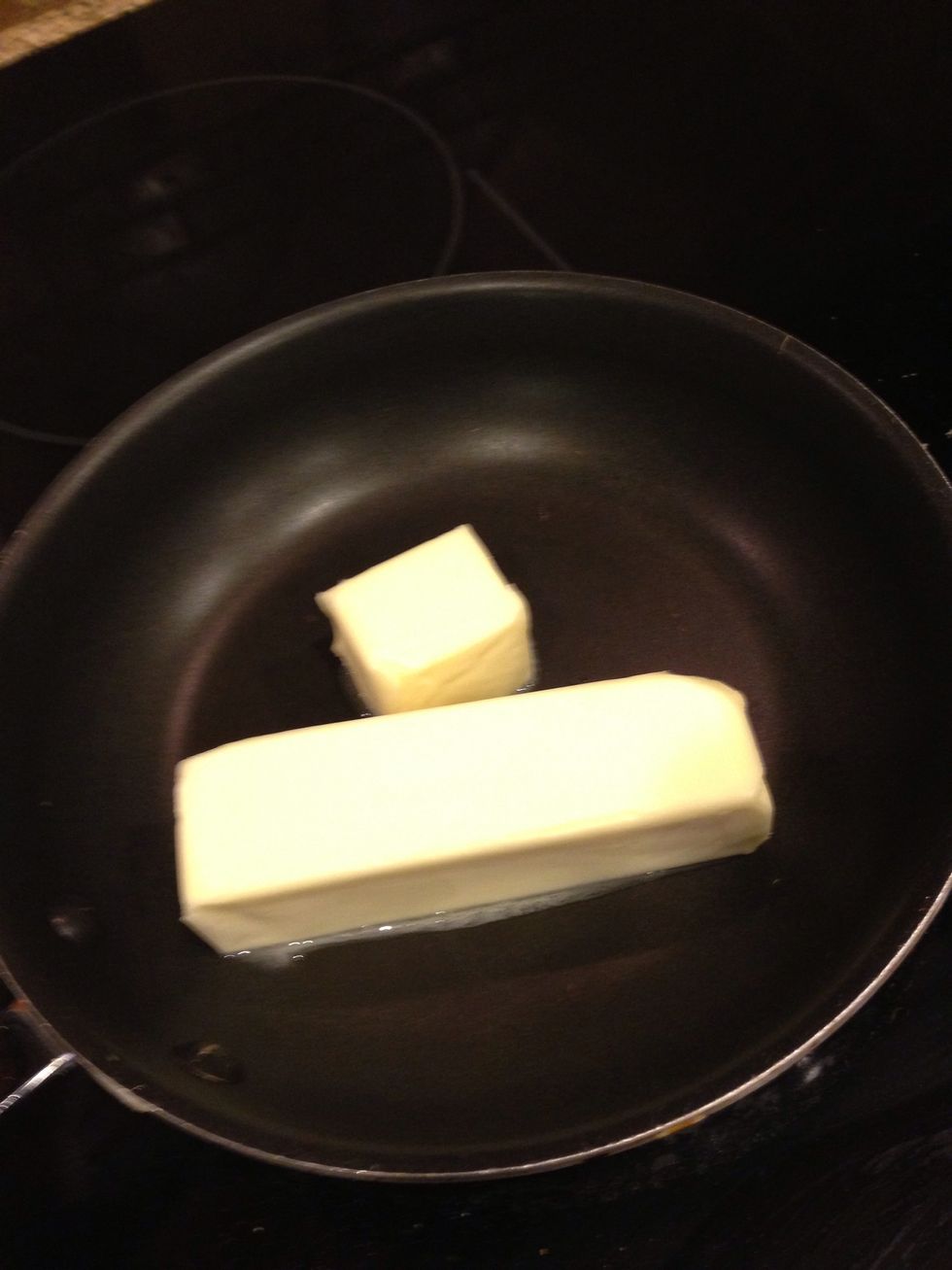 Melt 10T of butter until light brown and gives off nutty aroma. Don't burn it! Also easier if you have non coated pan to see color.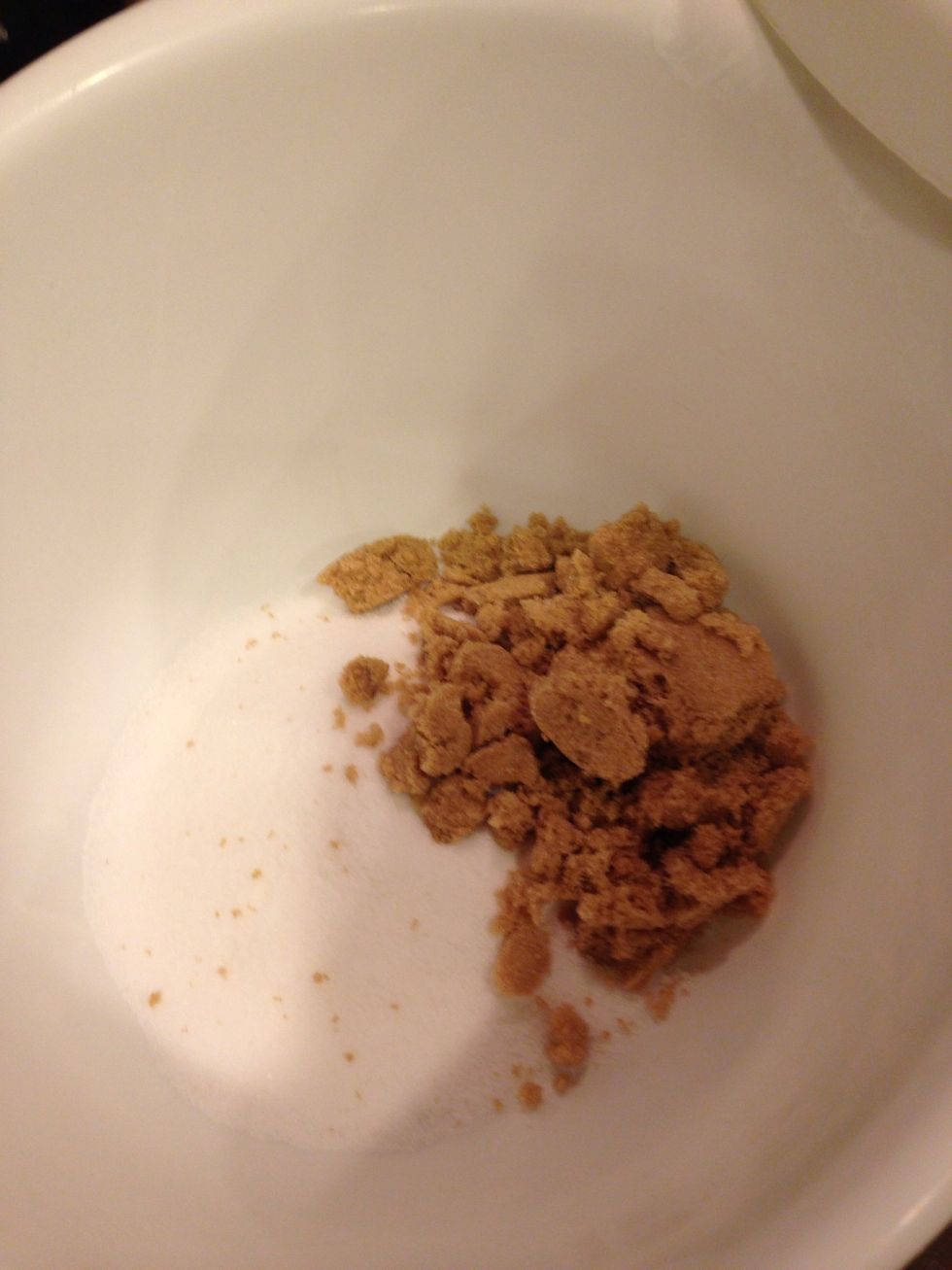 Mix 1/2 c of sugar 1/2 c of brown sugar 1/4 muscovado sugar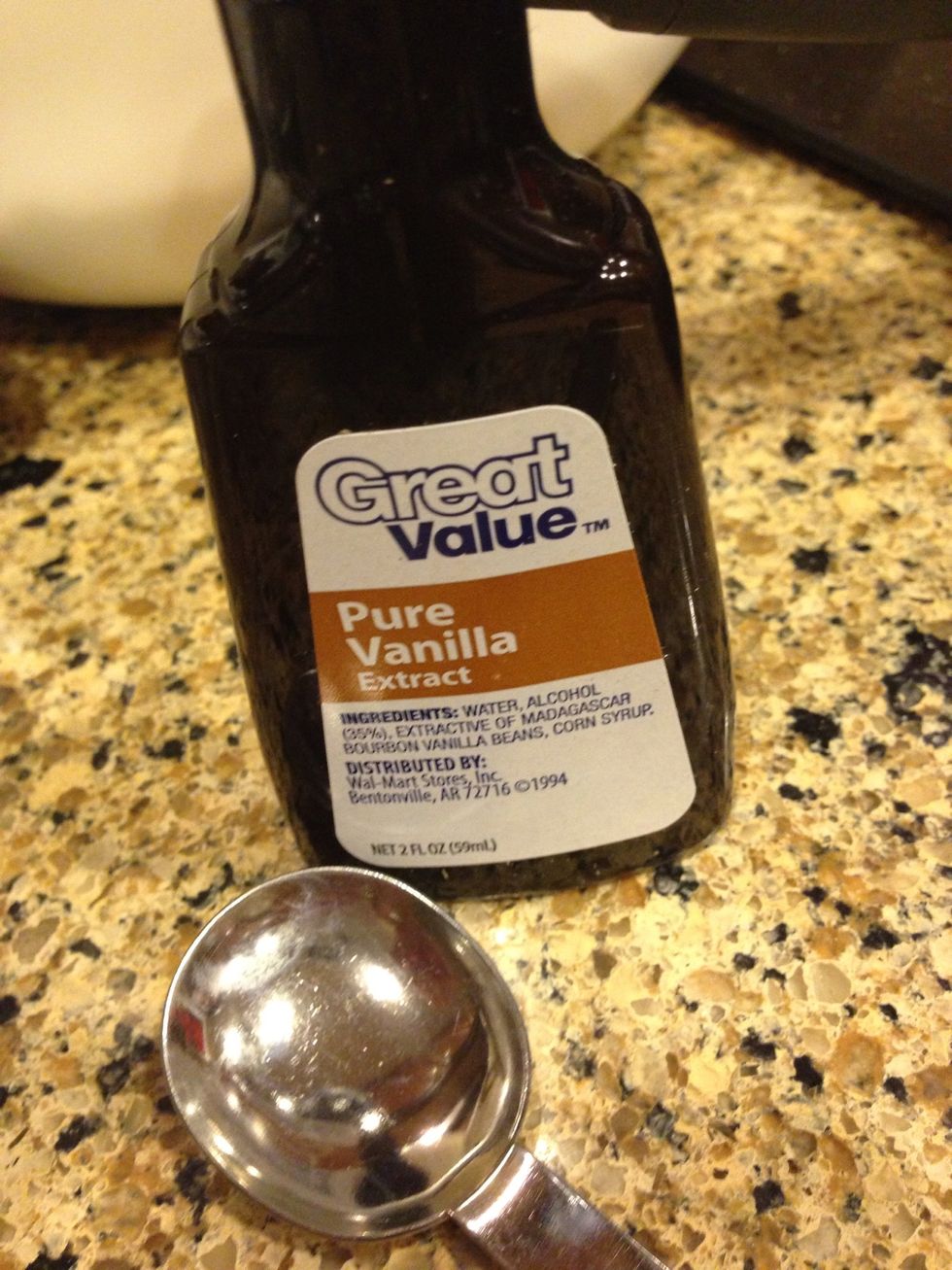 Add 3T to vanilla to sugars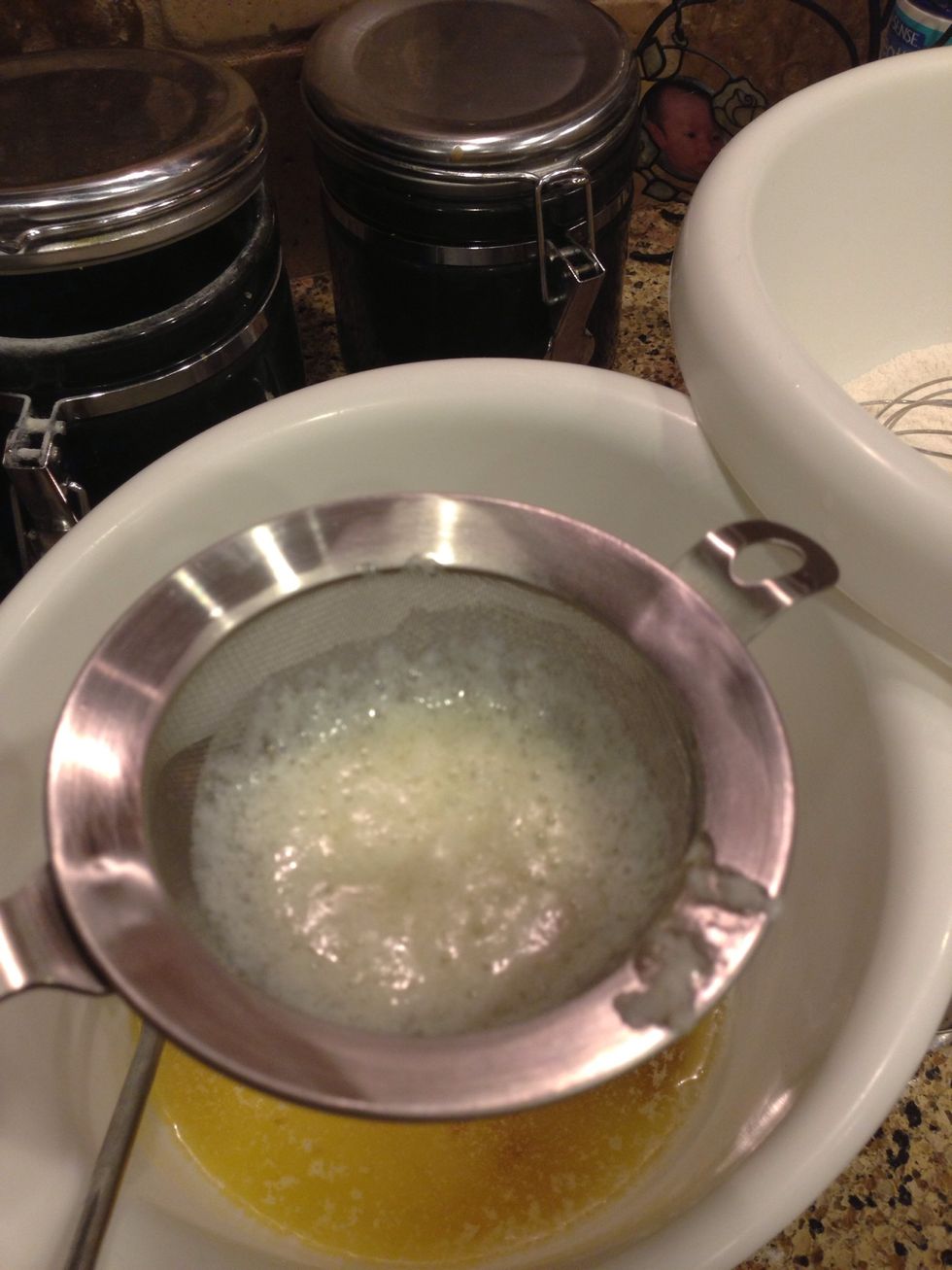 Sieve your butter into sugar vanilla mix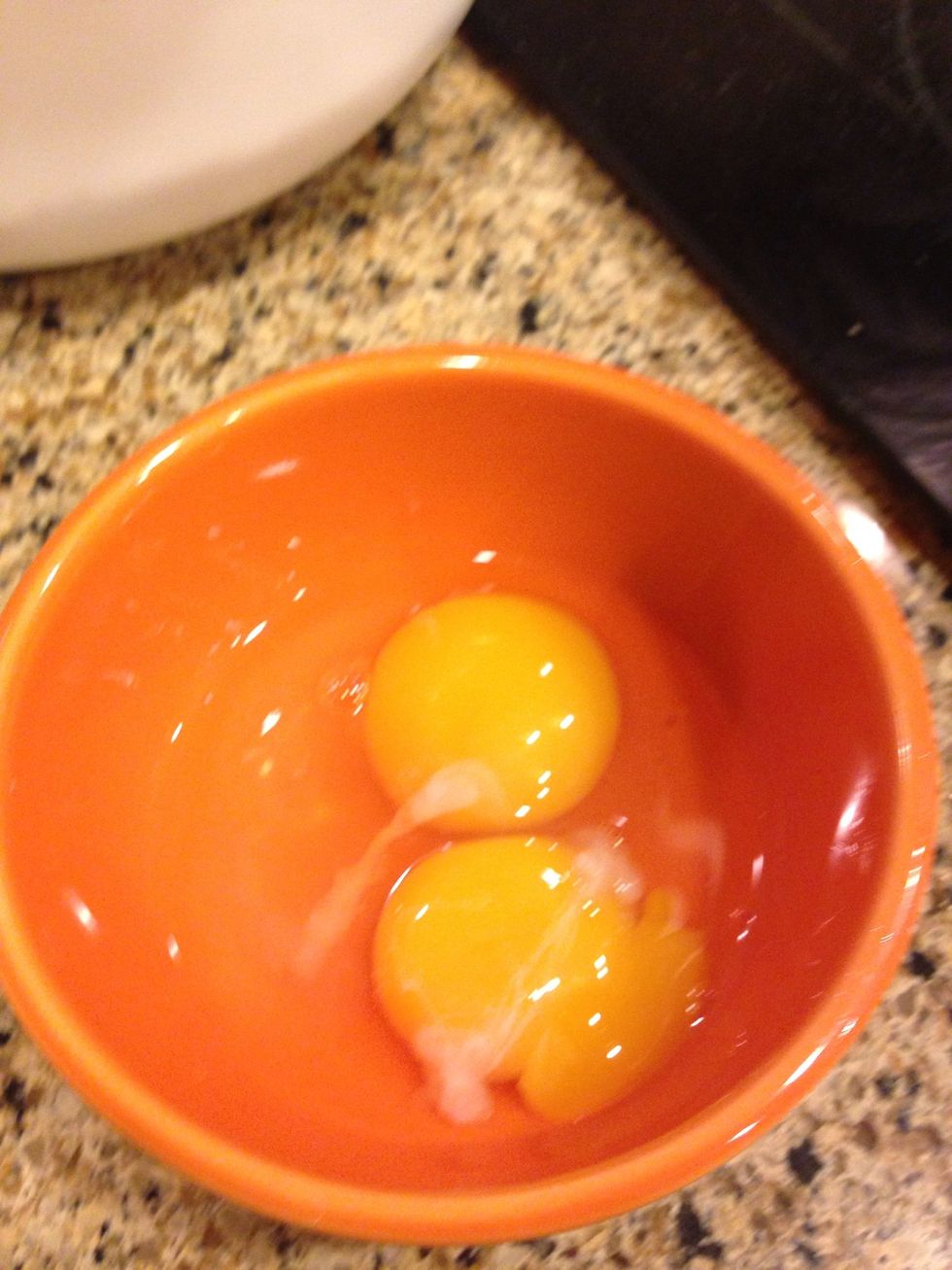 Add 1 egg and 1 egg yolk and remaining 4T of butter to sugar butter vanilla mix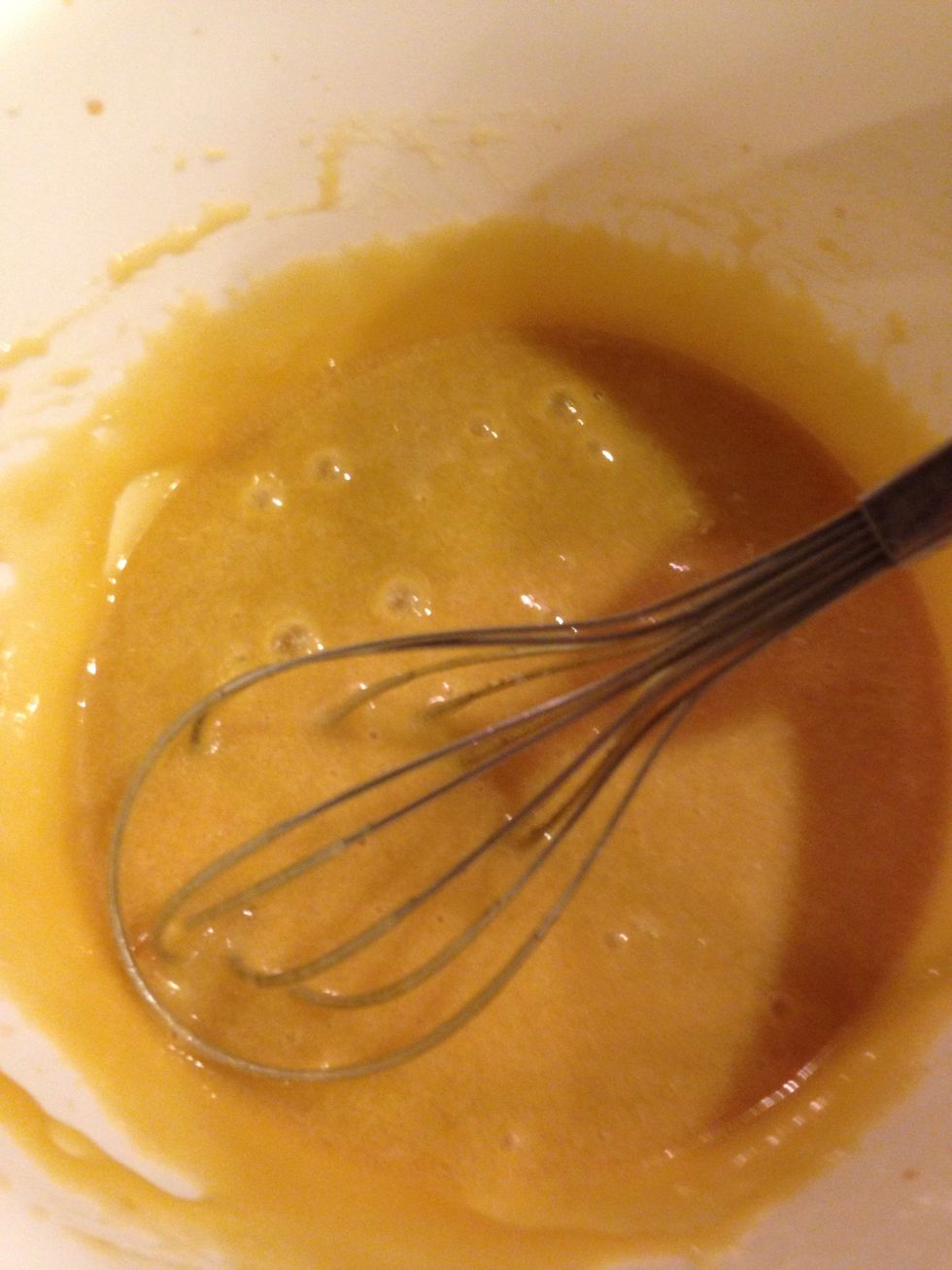 Wish until smooth. Let sit for a few mins wish again. Repeat until thick and shiny.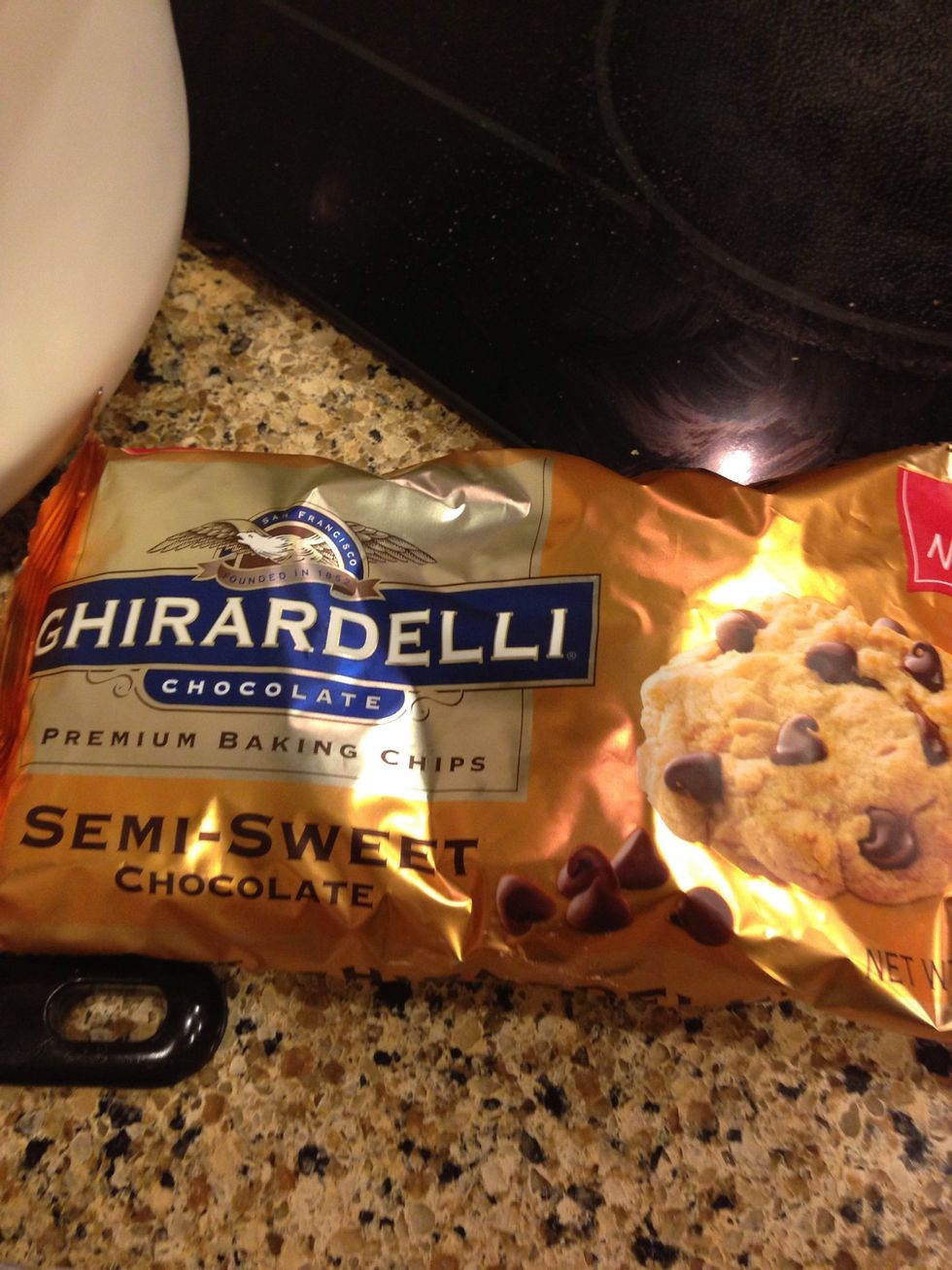 Add 1c of semi sweet chocolate chips.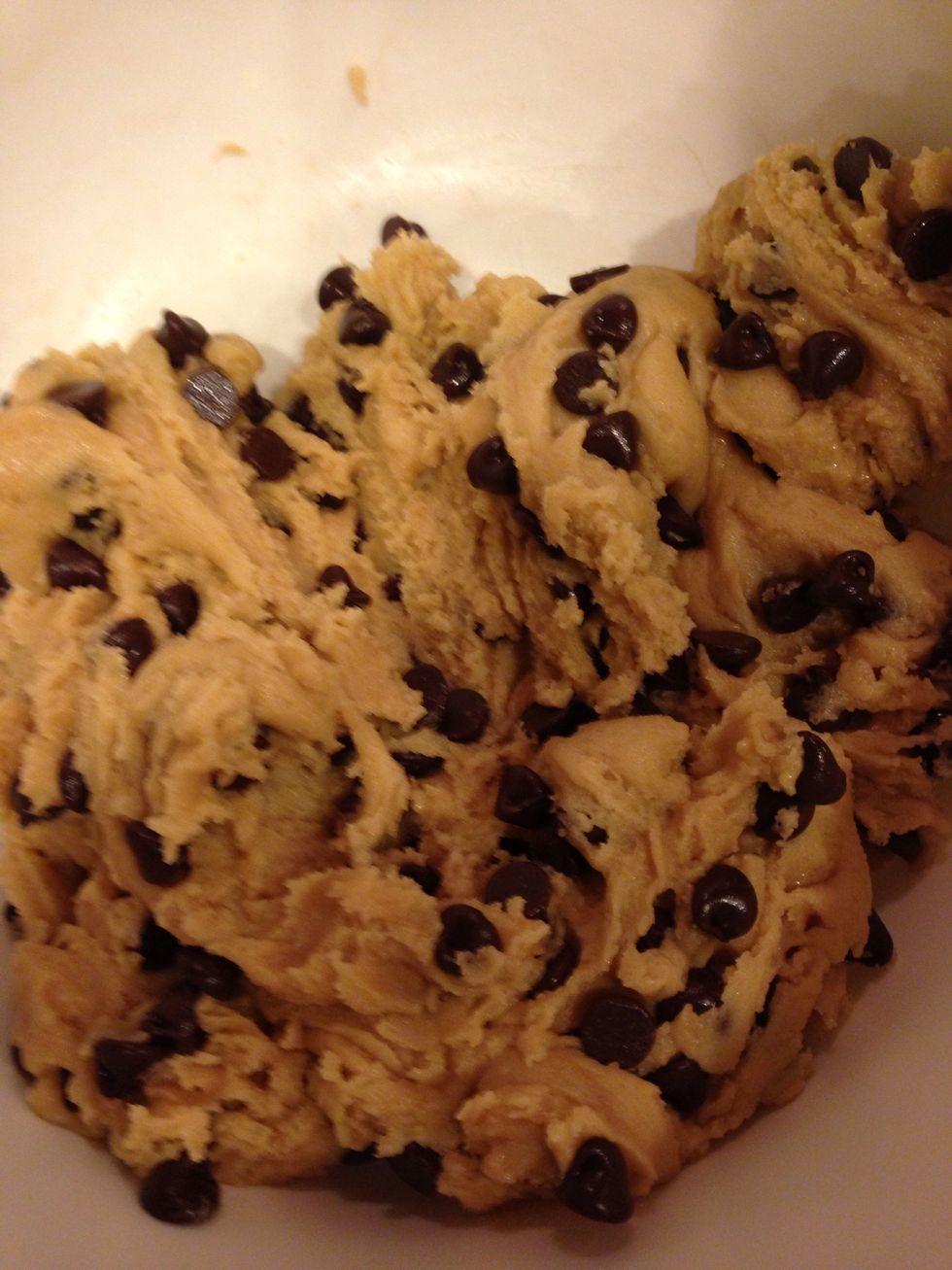 Mixed dough!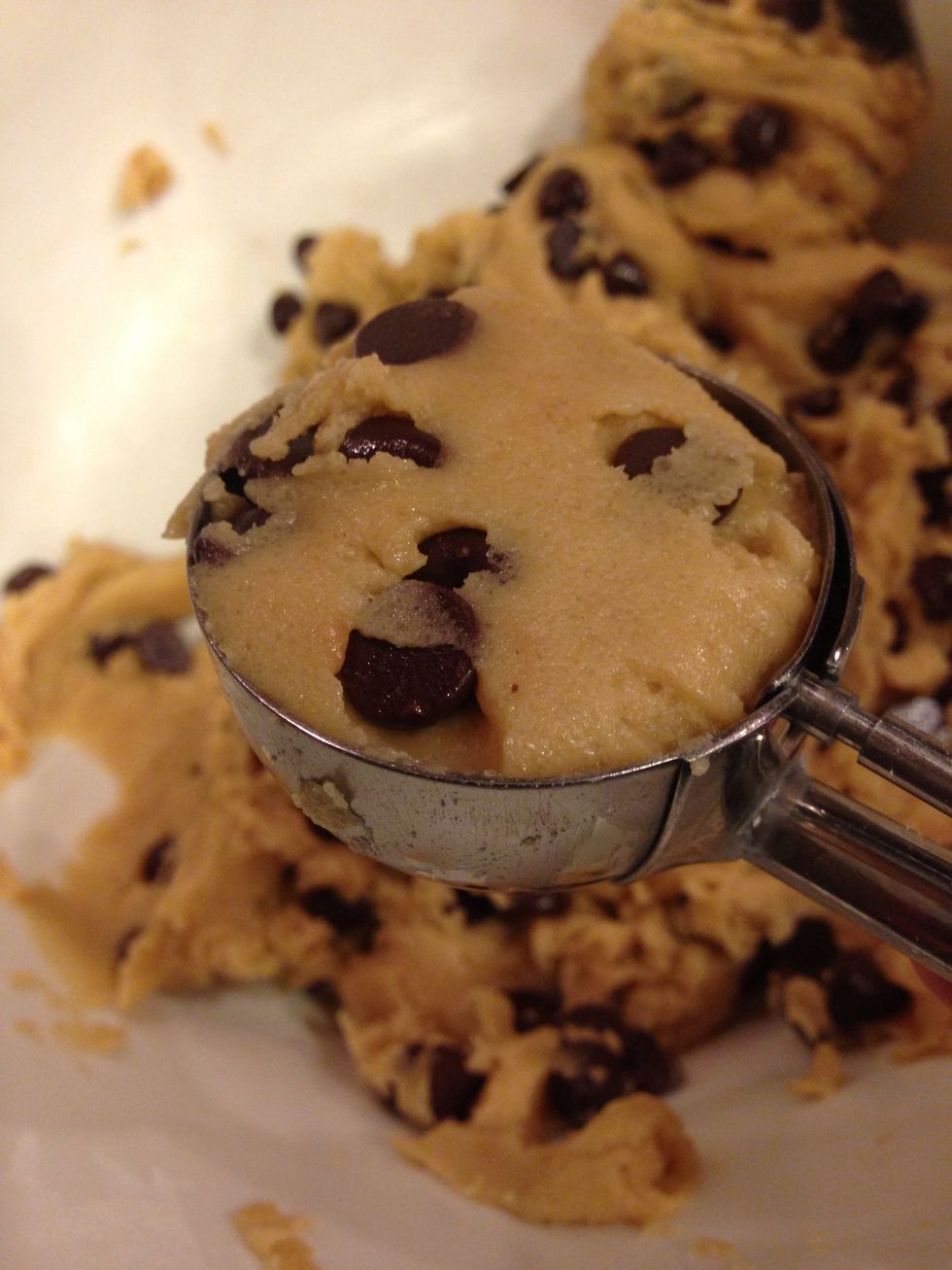 Scoop with ice cream scoop.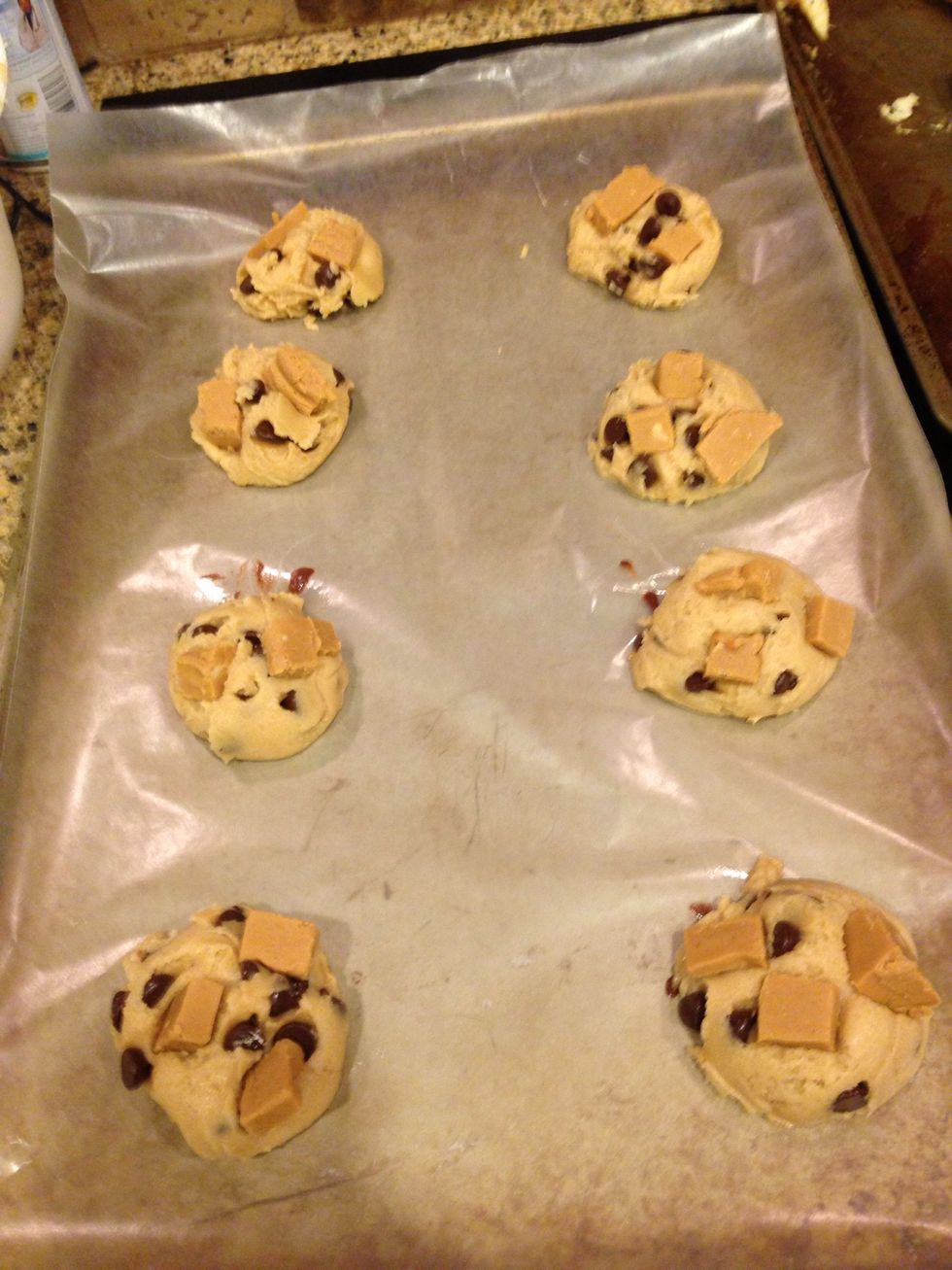 About 2 inches apart on wax paper or parchment papered baking pan.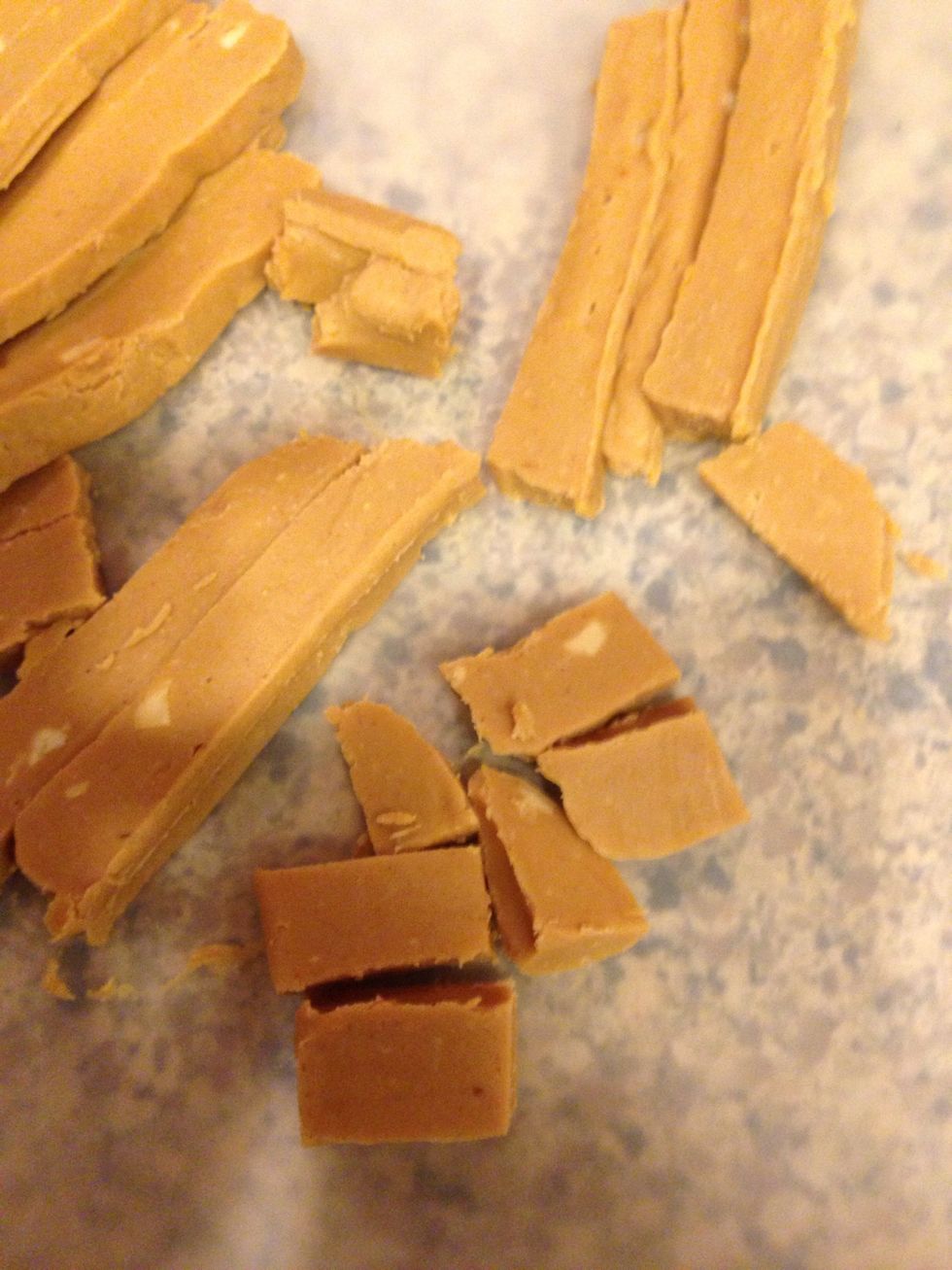 Take your peanut butter chunk out of the foil mold and cut into chunks.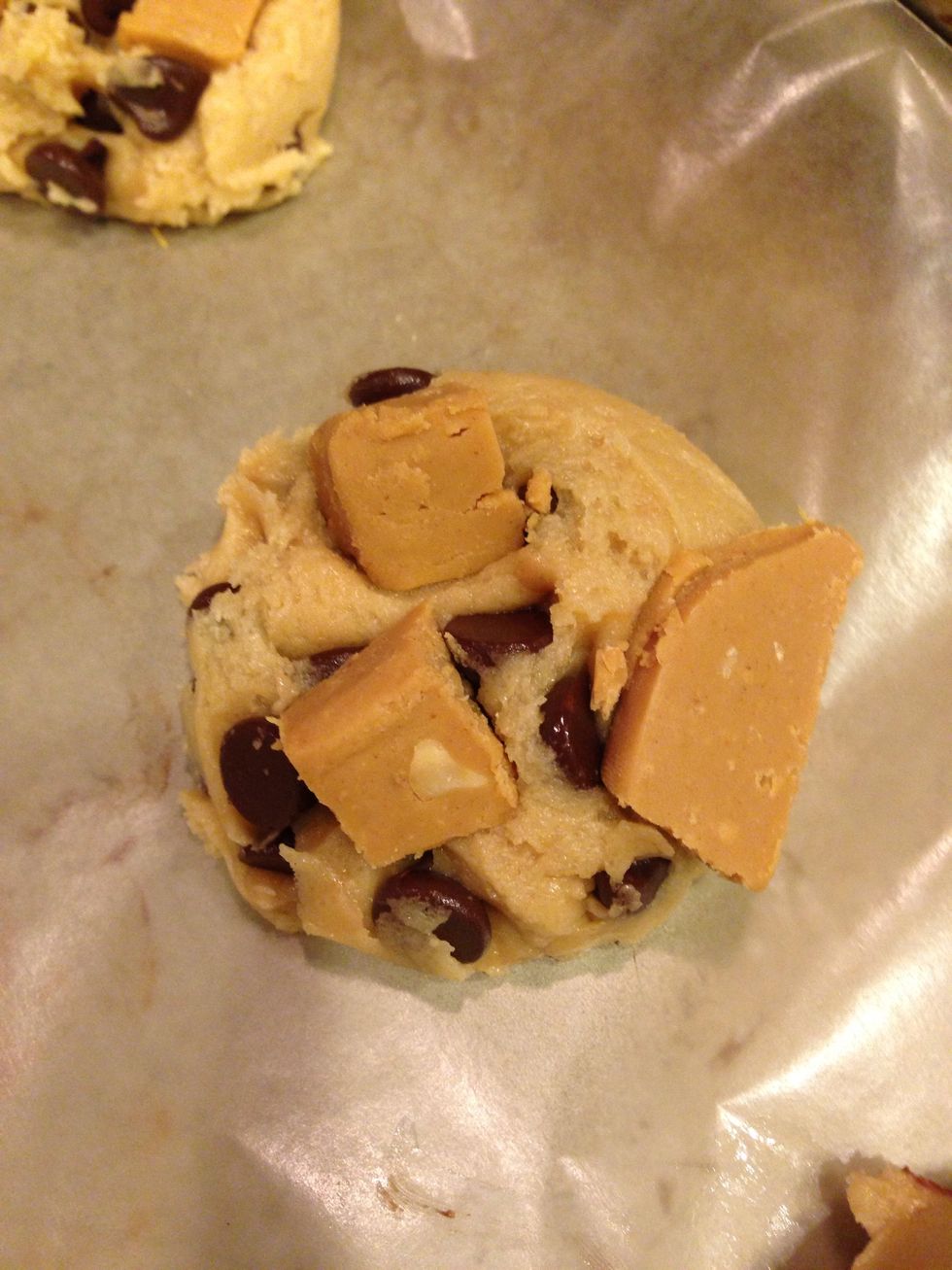 Press the chunks into the already scooped dough.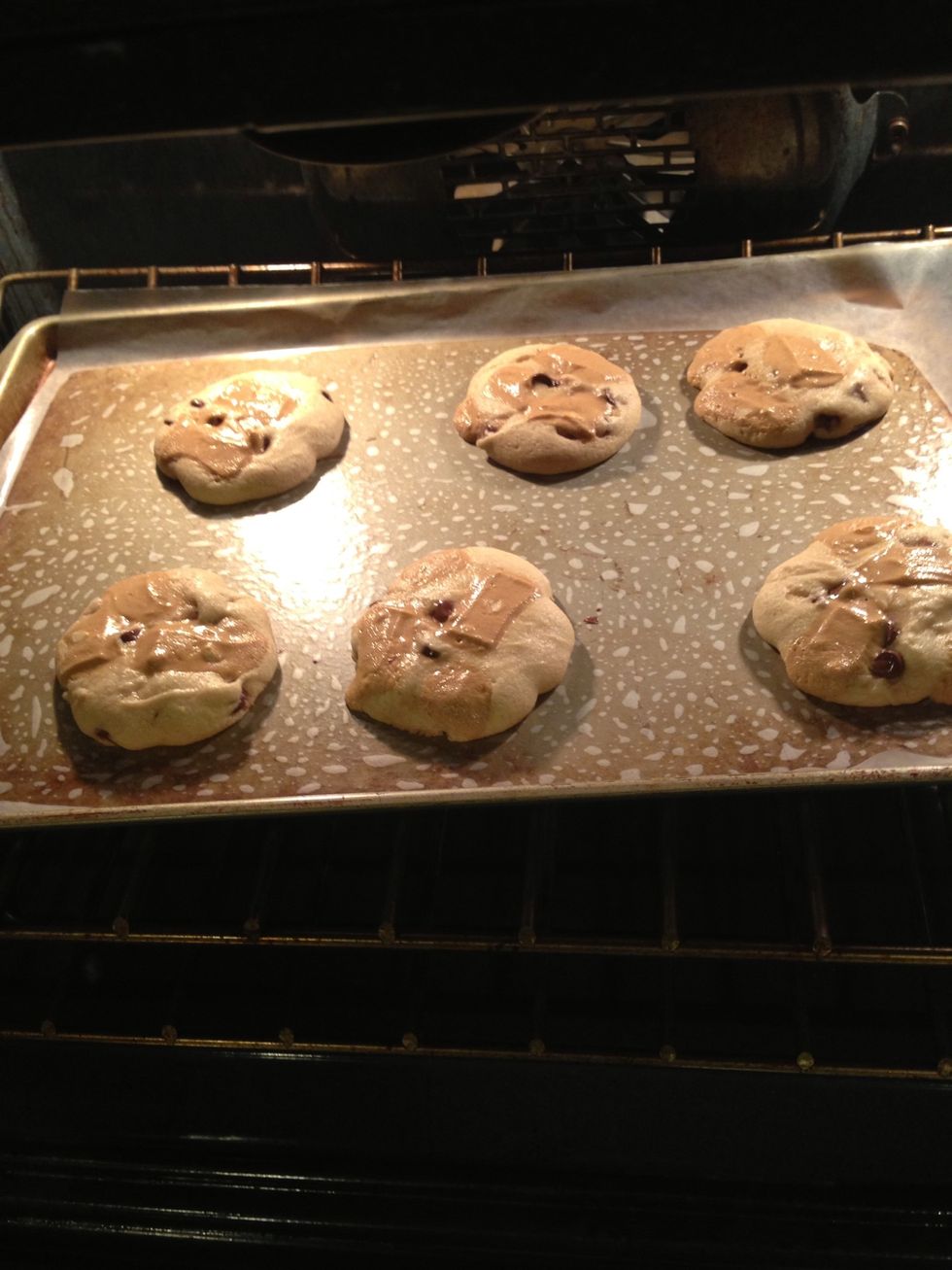 Bake 10-14 min turn pan 1/2 though. Make sure you don't overcook them. If you let them get golden brown in the over you've left them in too long they finish cooking after you take them out.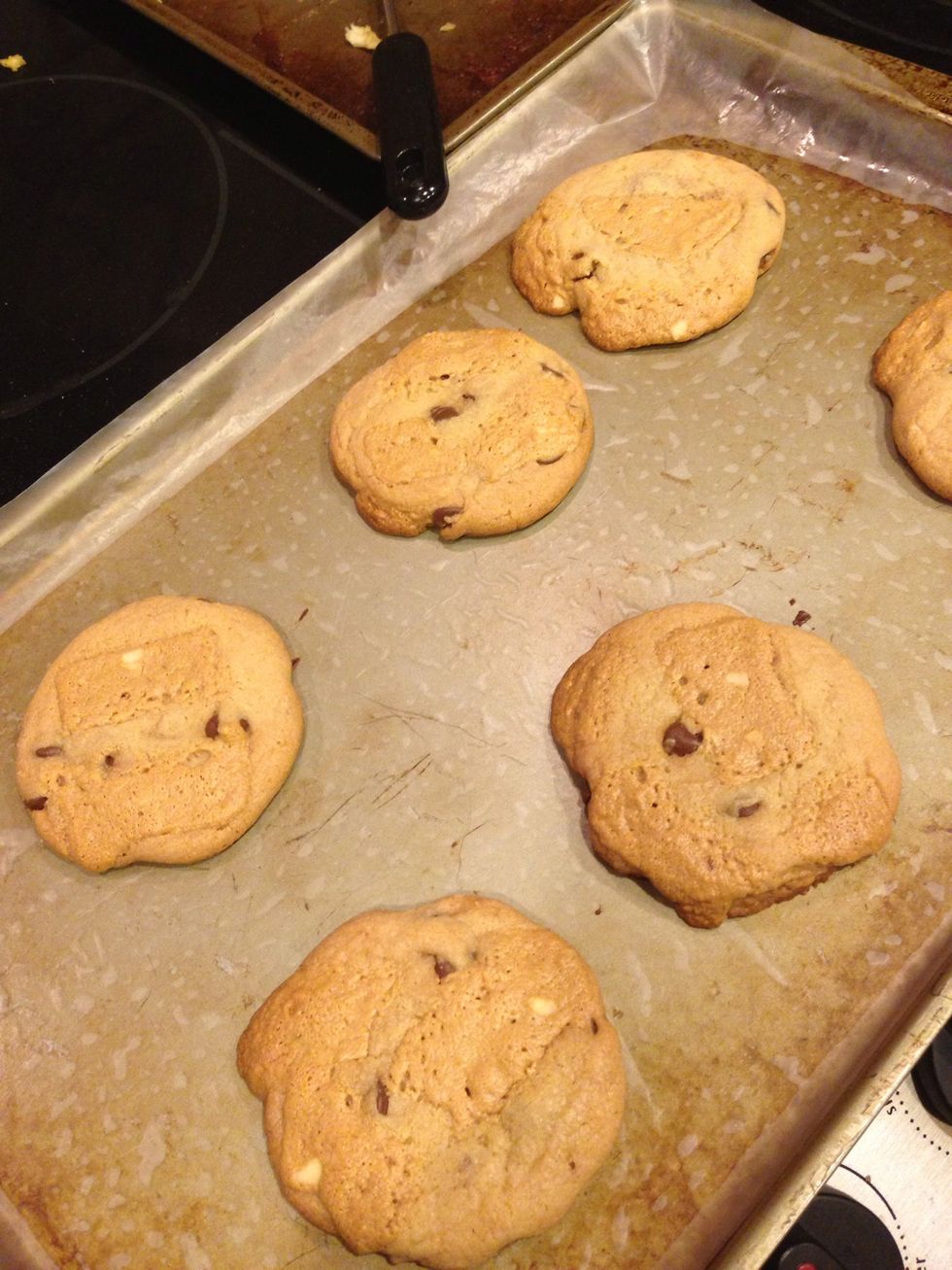 Let cool on pan about 10 mins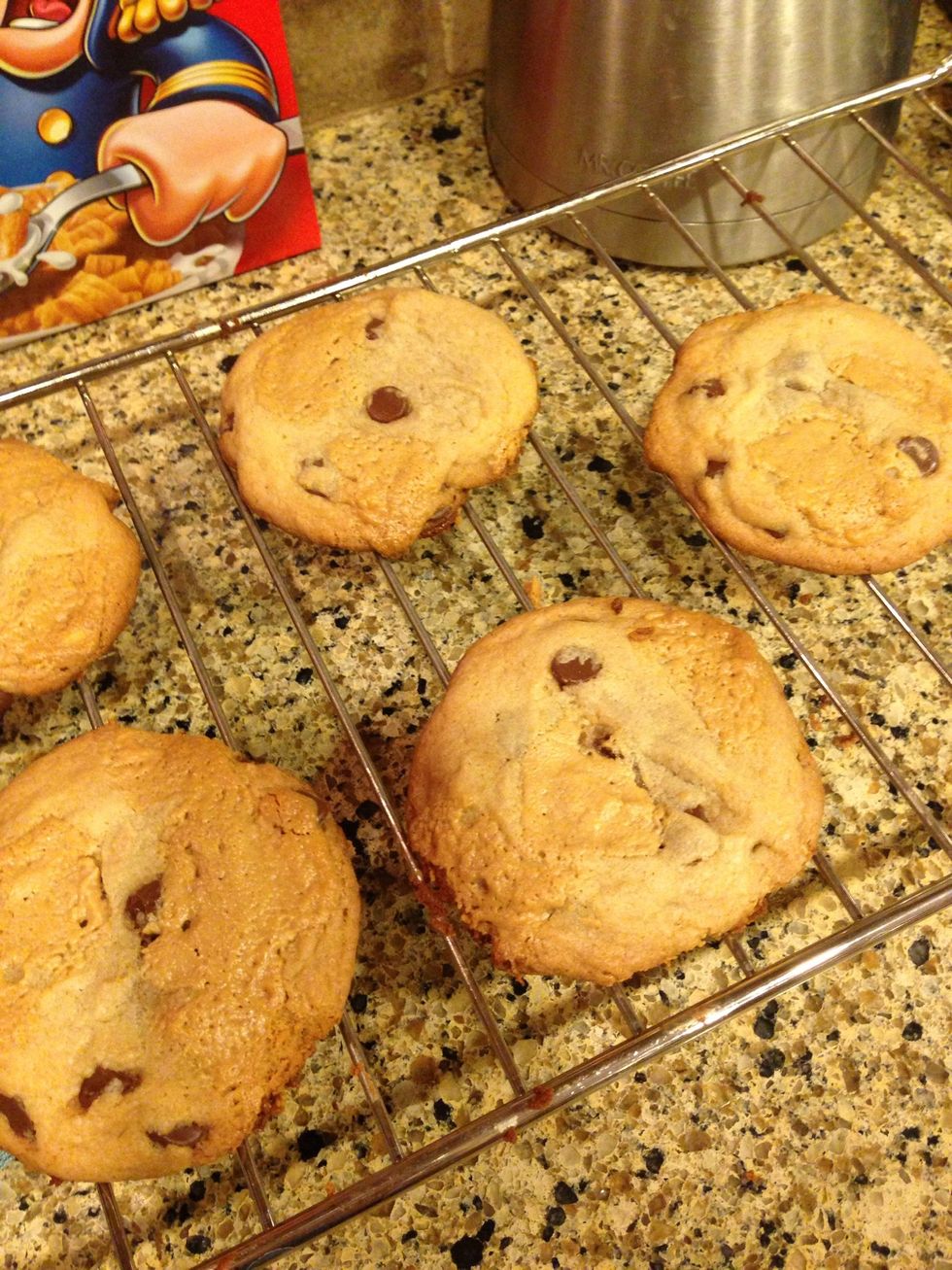 Finish cooling on rack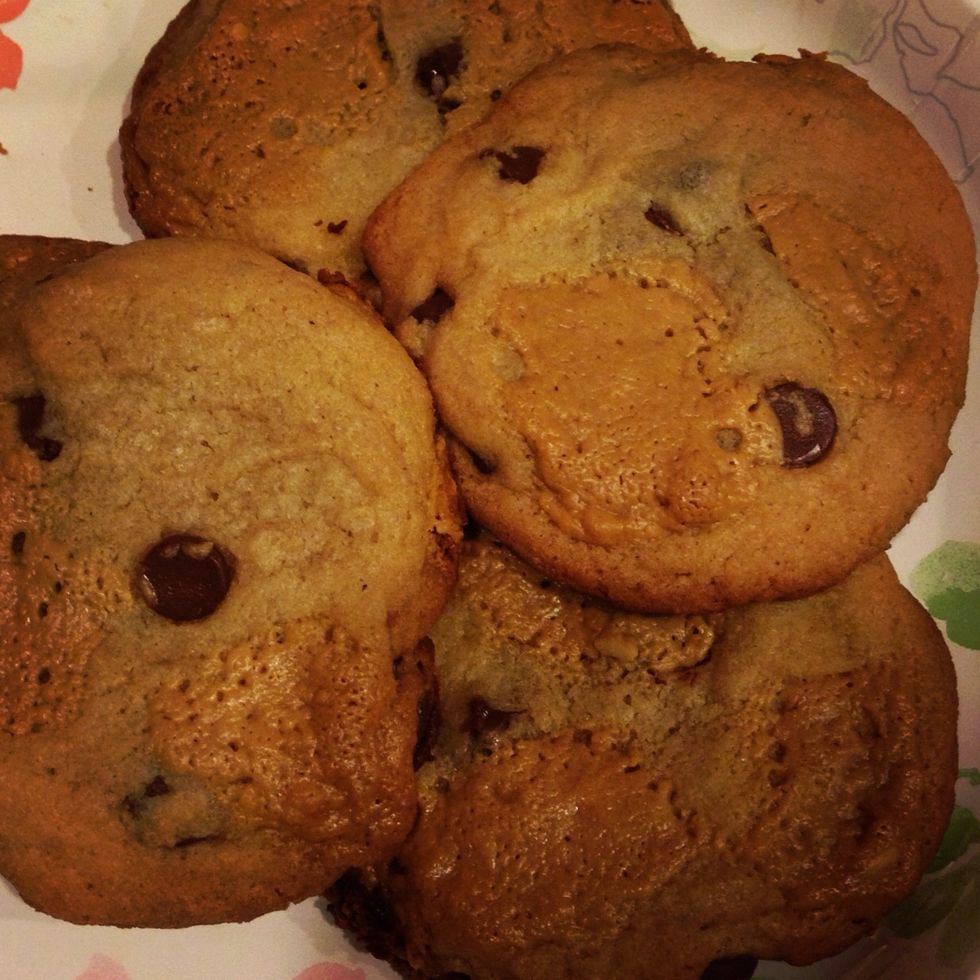 Enjoy with some milk!
0.0c + 2T peanut butter
0.0c +2T peanut butter chips
2.0Tbsp Butter
1.0c Flour
0.0tsp Baking soda
14.0Tbsp Butter
0.0c Sugar
0.0c Brown sugar
0.0c Muscovado sugar (can sub brown sugar)
1.0tsp Salt
3.0tsp Vanilla
1.0 Egg
1.0 Egg yolk
1.0 Semi sweet chocolate chips