Combine flour, baking soda, and salt into your small mixing bowl.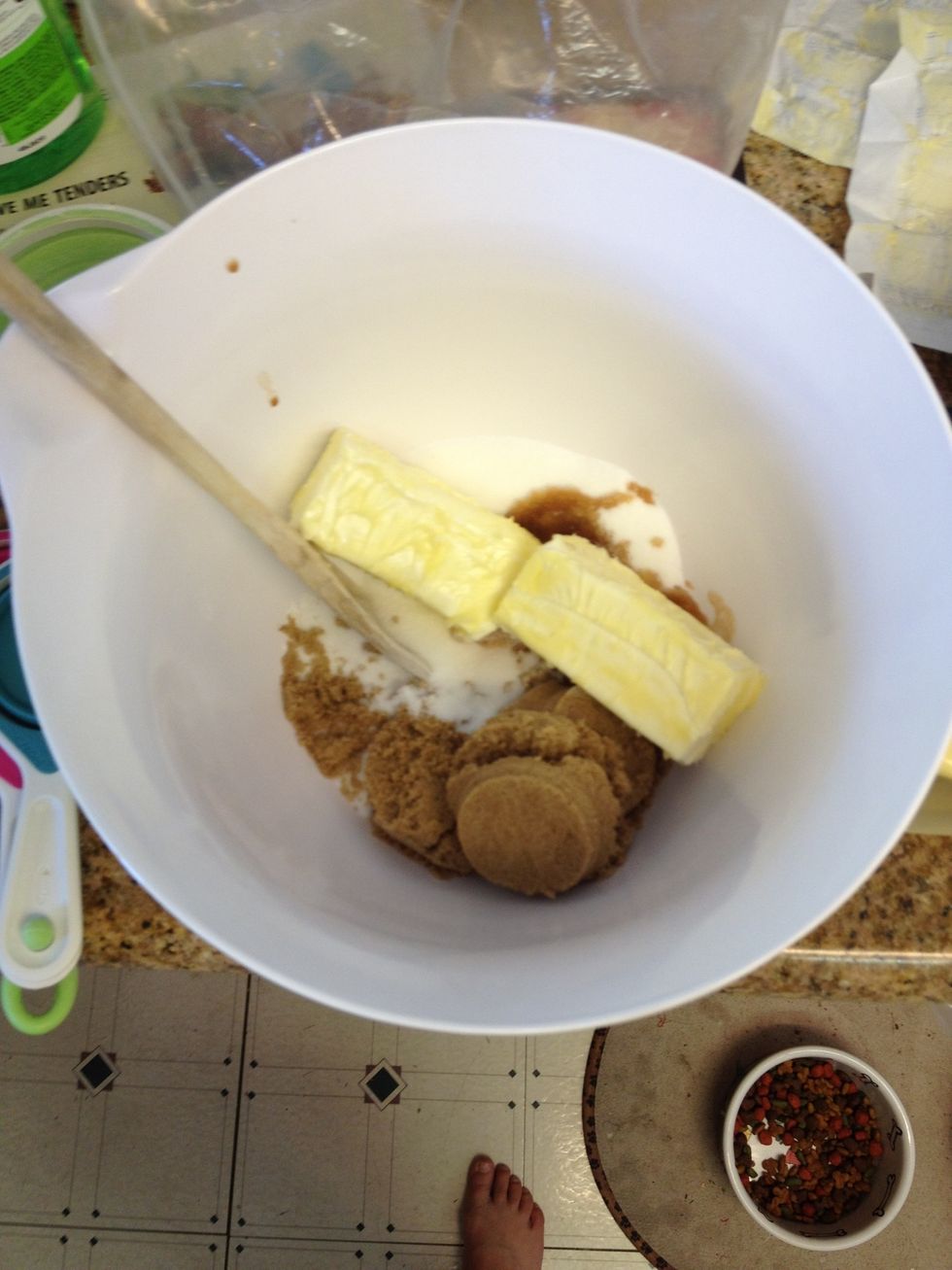 Mix butter(room temperature and soft enough to mix), granulated sugar, brown sugar, and vanilla extract into your large mixing bowl. Beat until creamy.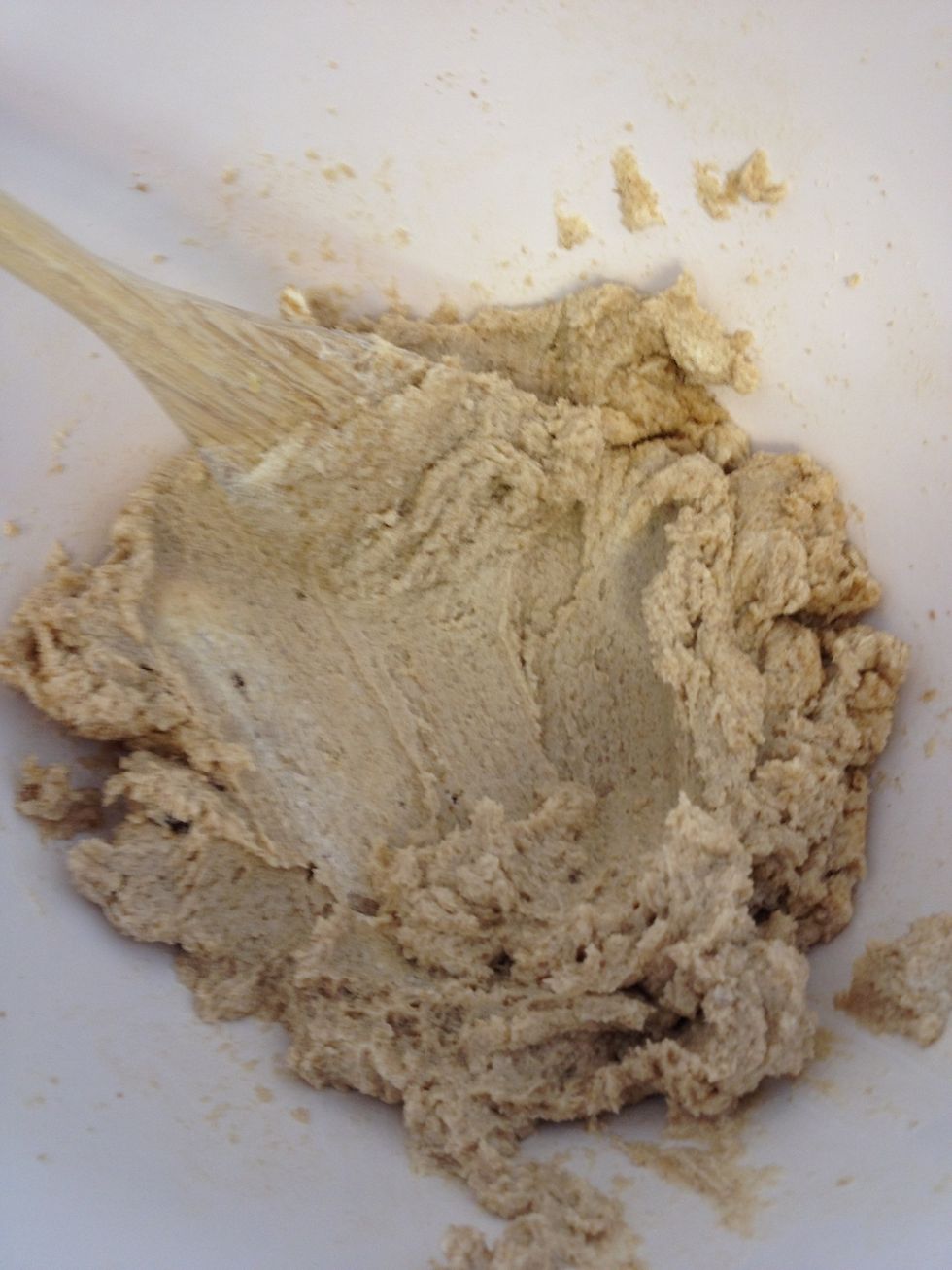 After beating well, the consistency should look like this, and be easy to mix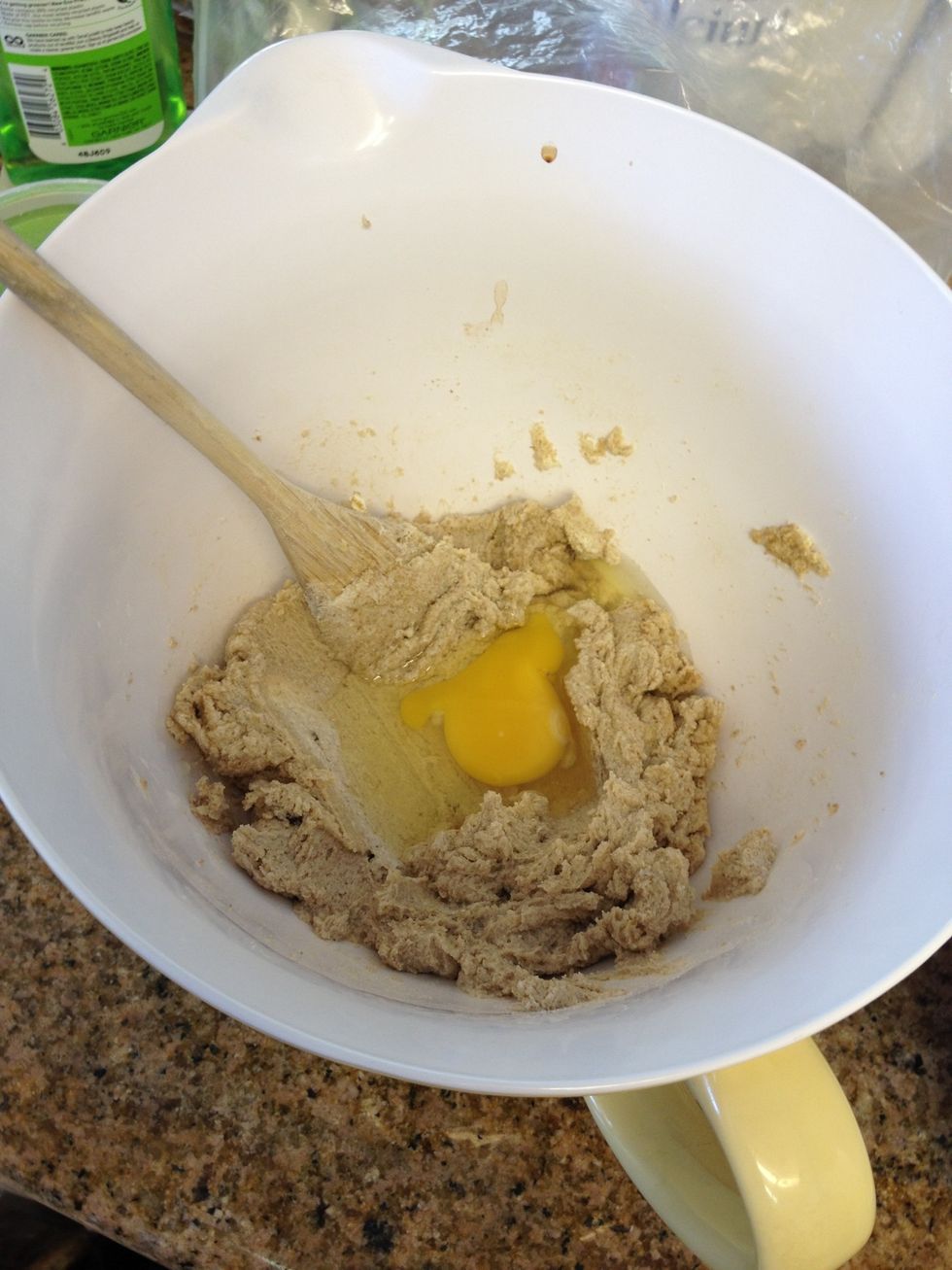 Beat the first egg into the mix.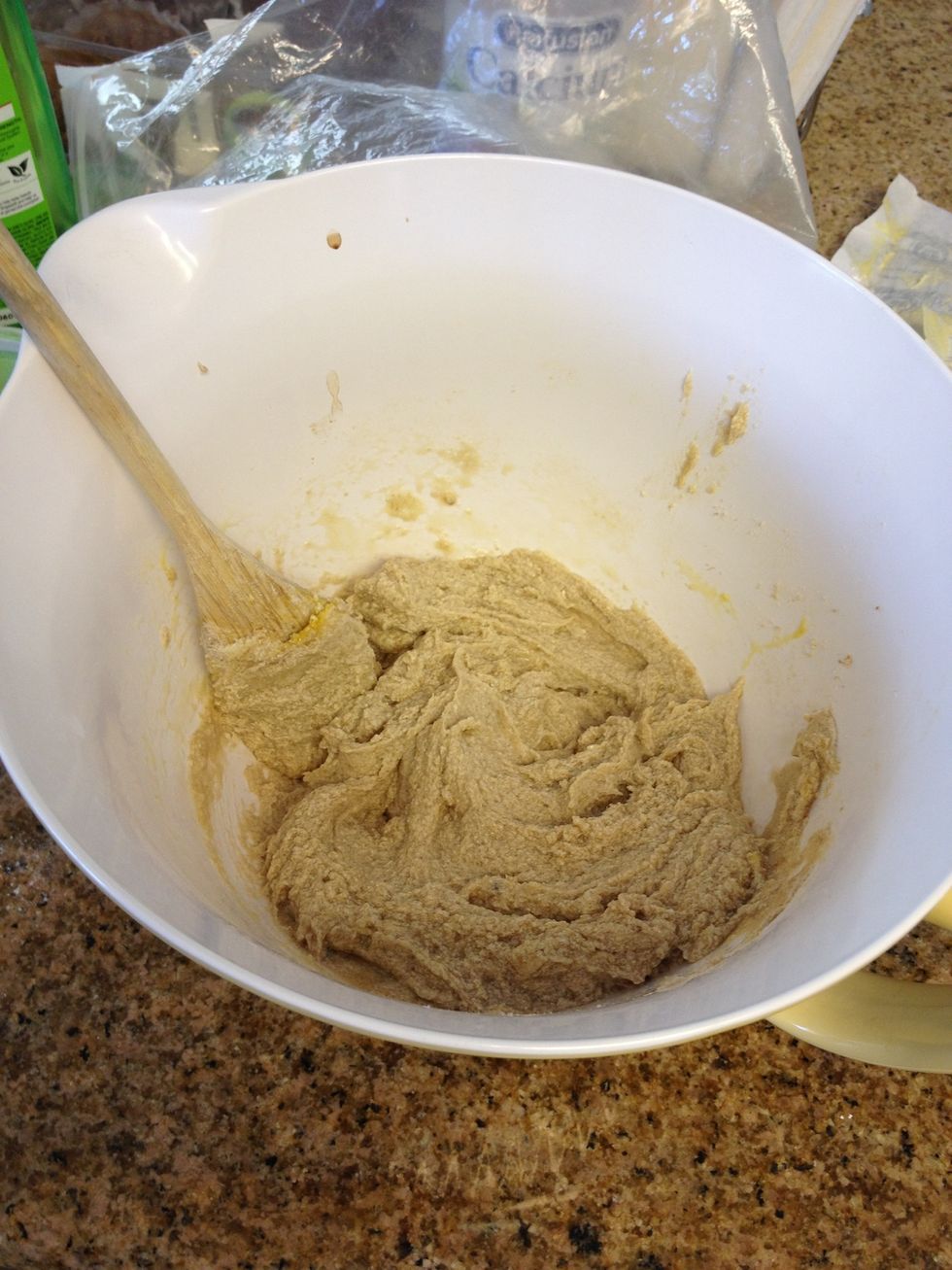 Mix throughly.
Next, add the second egg in and mix throughly.
Preheat your oven to 375.F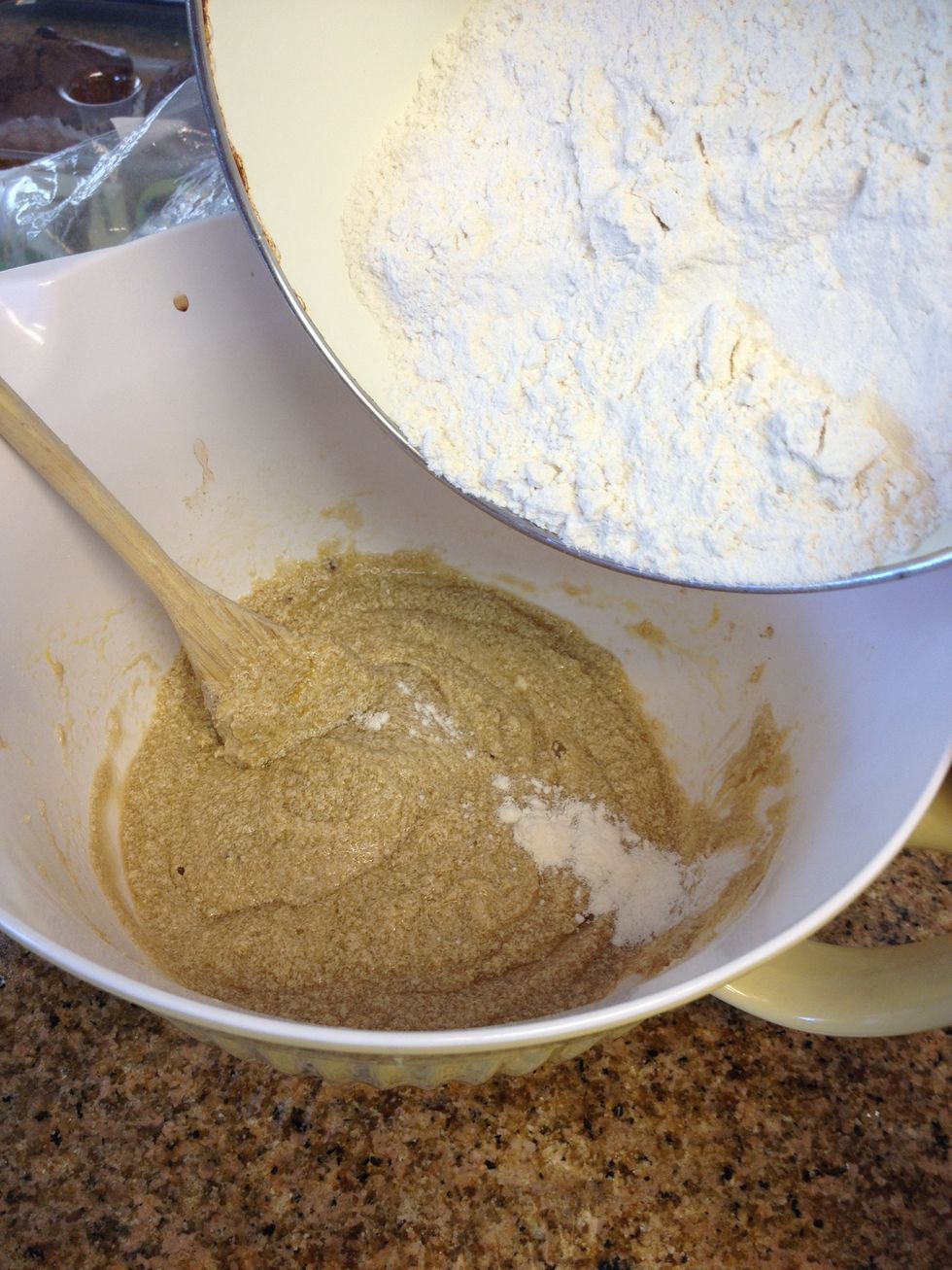 Mix in your flour mixture a little at a time, don't pour it all in at once. Stir in a little, and mix. Repeat this step until the texture is creamy and you have no flour mixture left.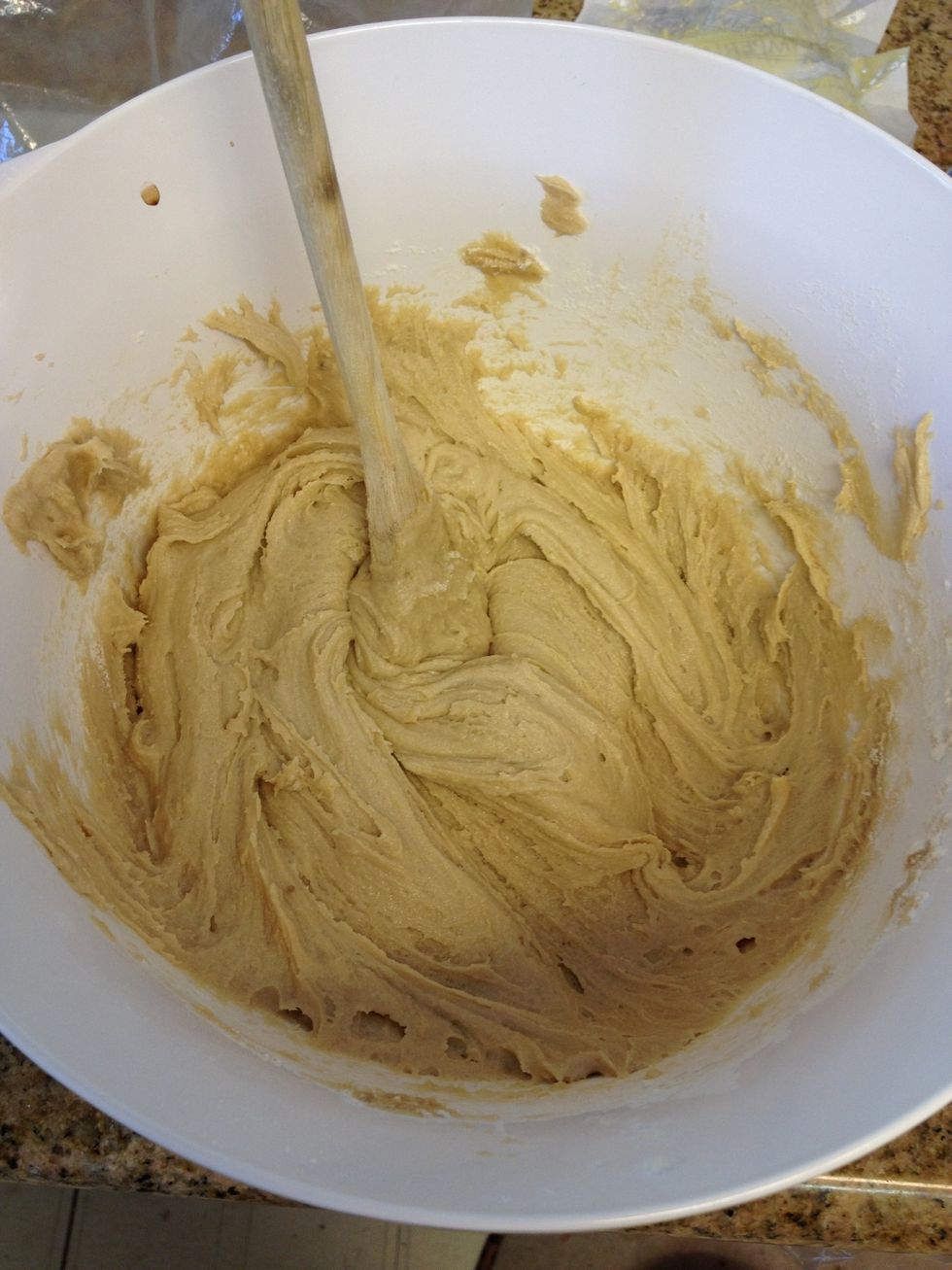 See?(: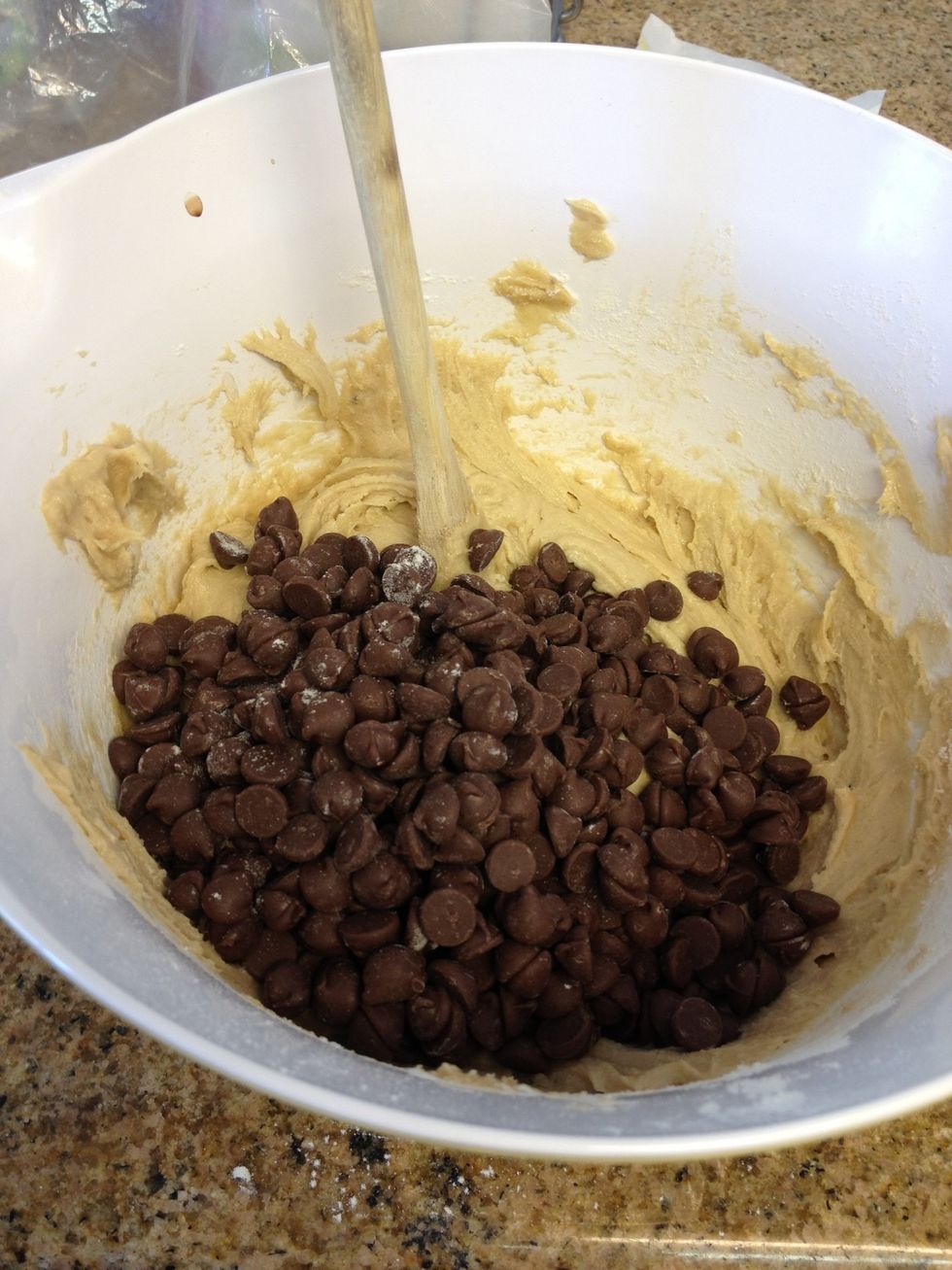 Finally, add in your chocolate chips and nuts if you added them.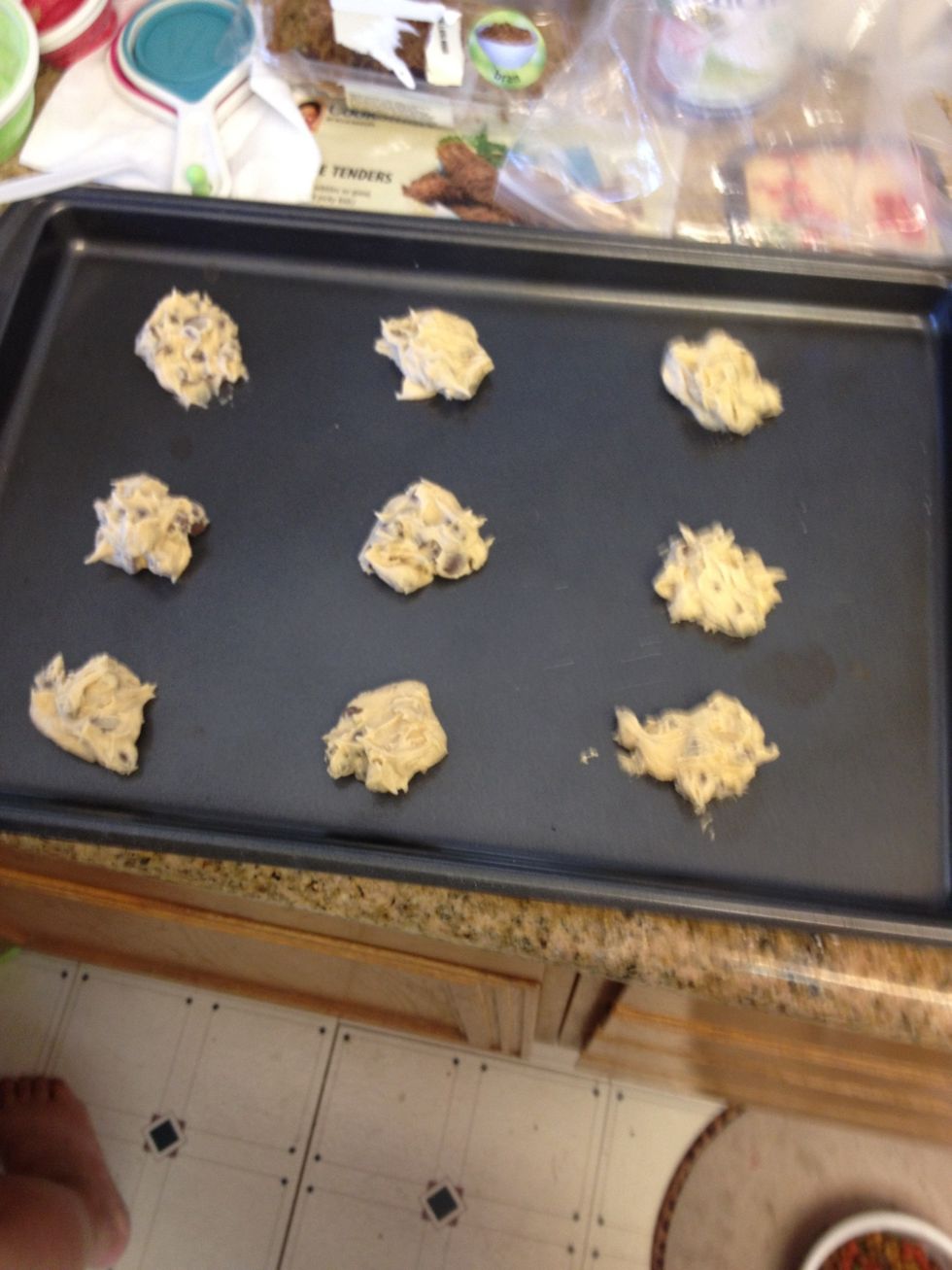 Sorry for the blurry picture, but drop in rounded table spoons on your UNGREASED cookie sheet.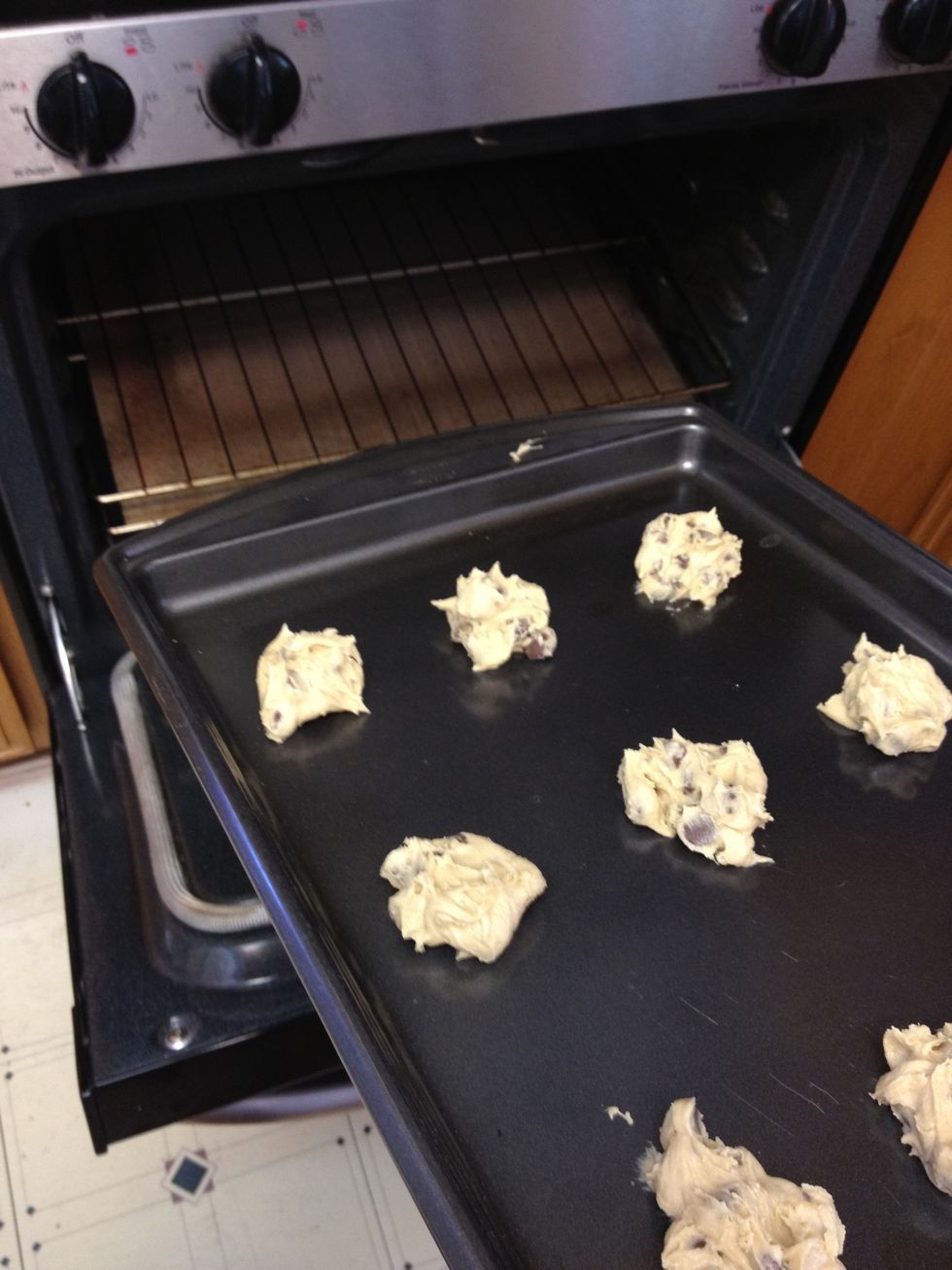 Place in oven.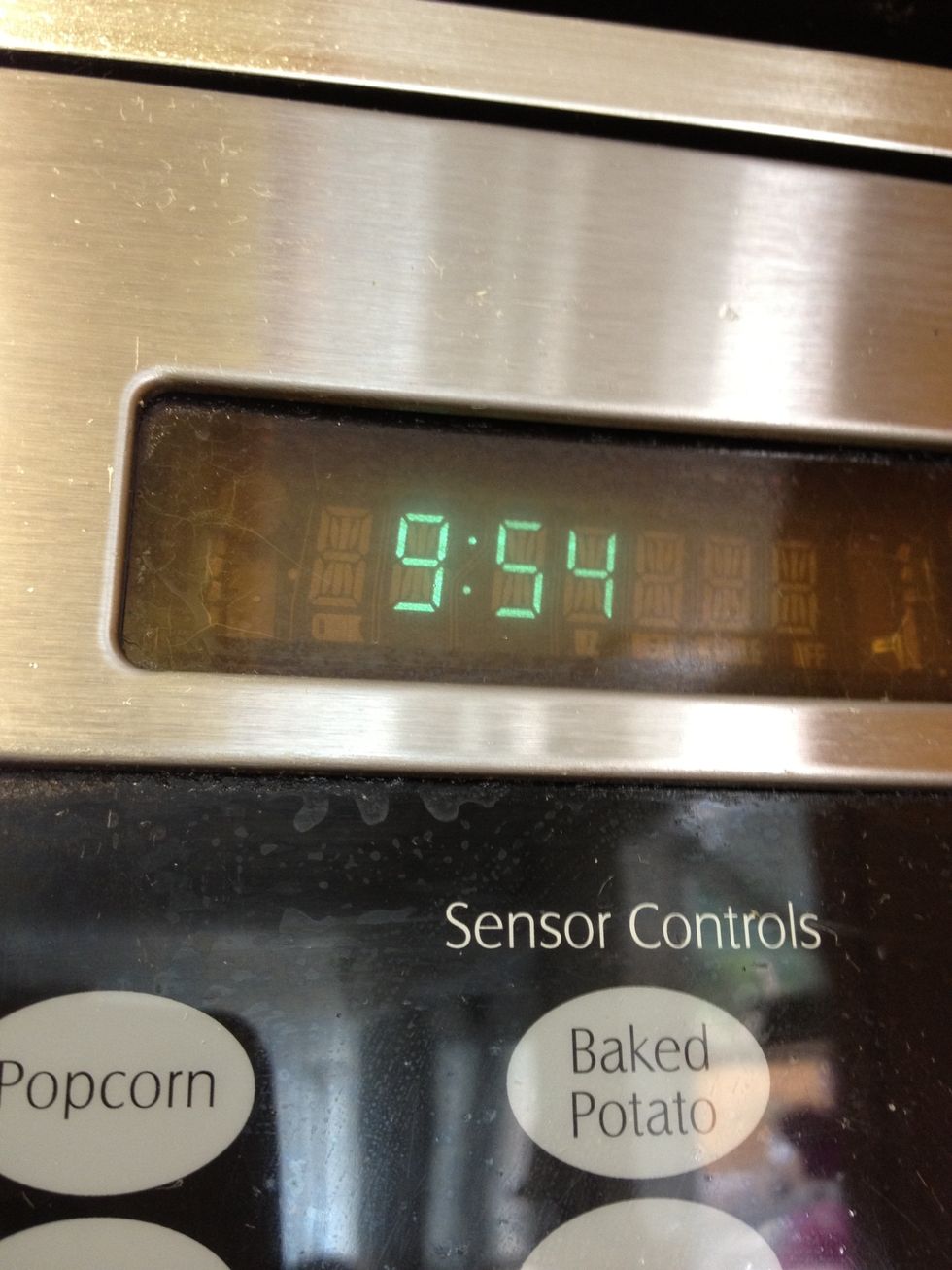 Set timer for 9-11 minutes.
And there you go! They're not perfectly rounded, but who cares. Let them cool for 2 minutes.
Small mixing bowl
Large mixing bowl
Ungreased cookie sheet
Something to stir with
Oven (obviously haha)
2 1/4 cups all-purpose flour
1 teaspoon baking soda
1 teaspoon salt
1 cup (2 sticks) butter or margarine, softened
3/4 cup granulated sugar
3/4 cup PACKED brown sugar
1 teaspoon vanilla extract
2 large eggs
1 3/4 cups Milk Chocolate morsels or chips
Optional (1 cup chopped nuts)