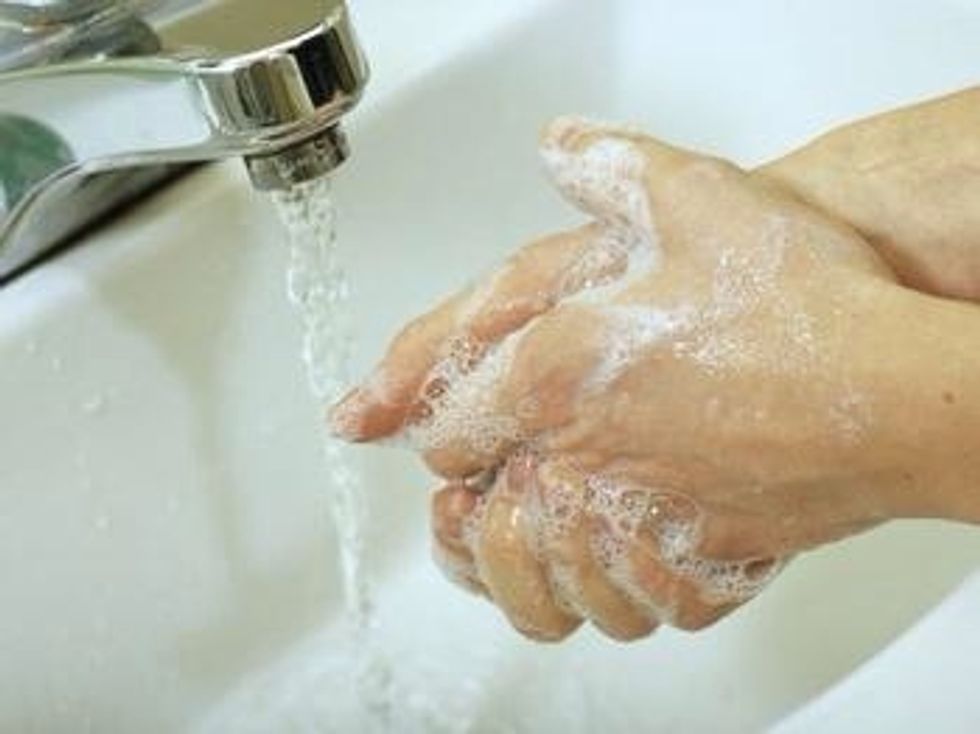 Wash your hands to prevent any germs or other unclean items from getting into your food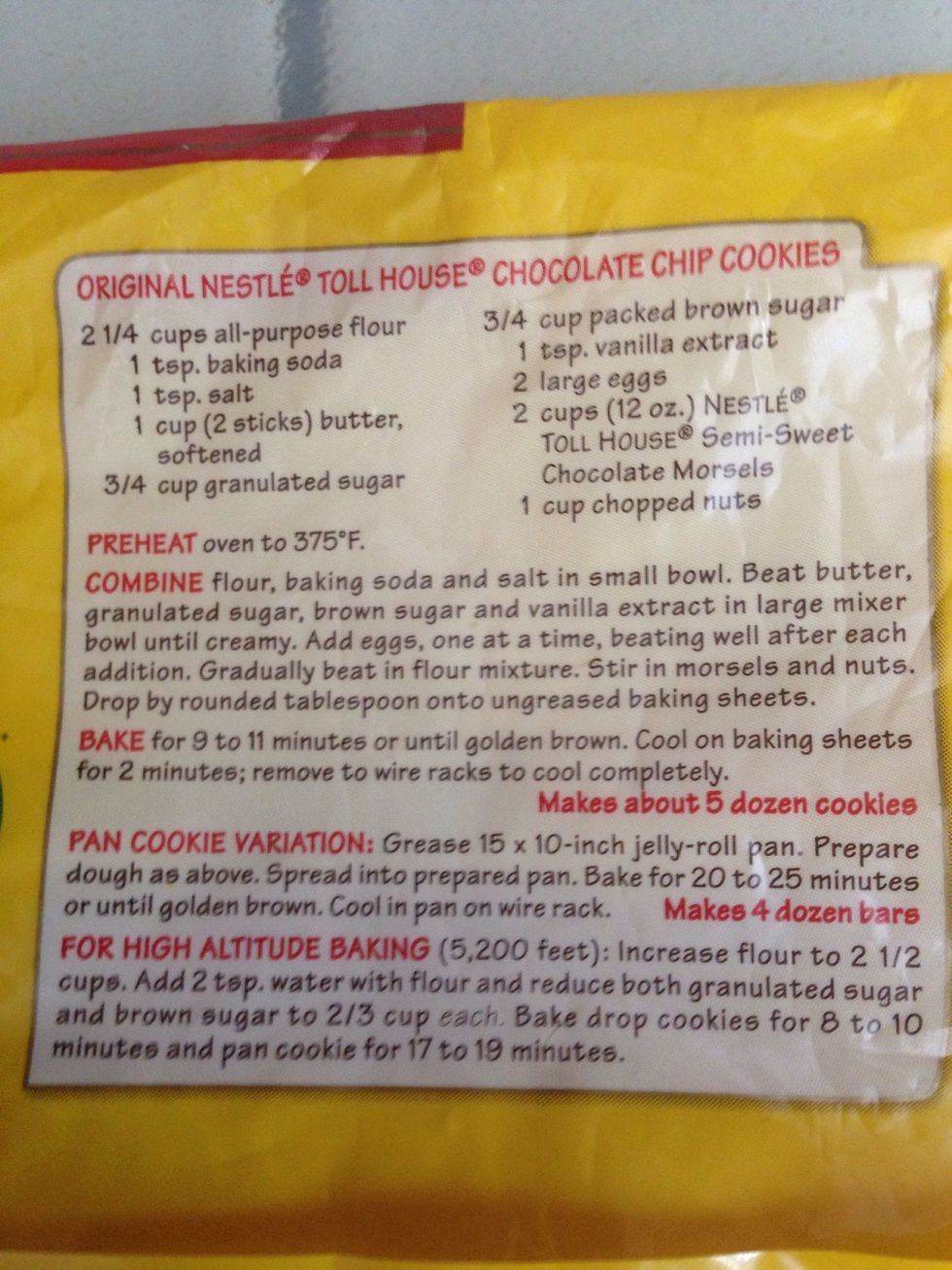 Read the directions carefully before getting started so you don't miss any key ingredients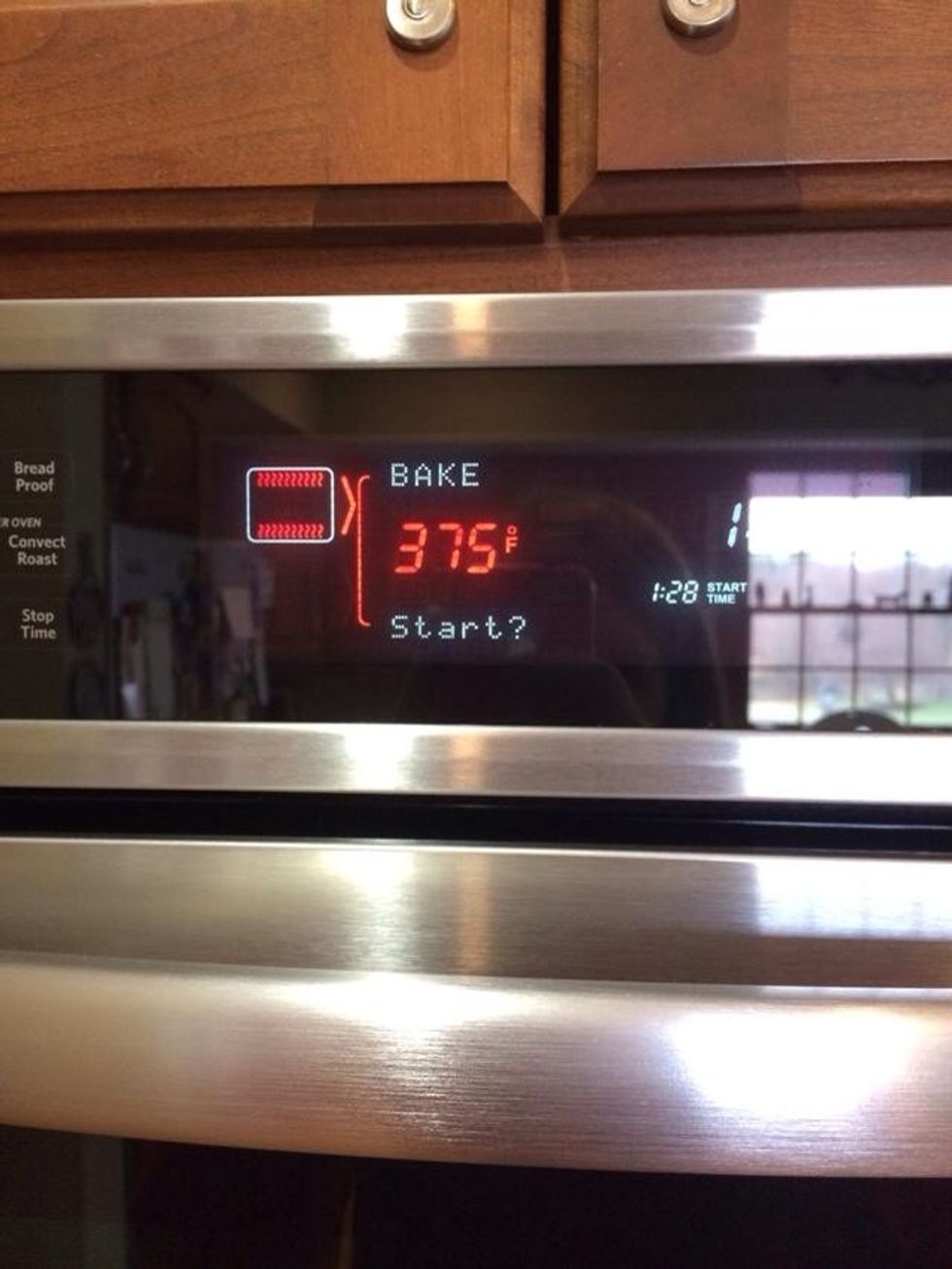 Preheat oven to 375 degrees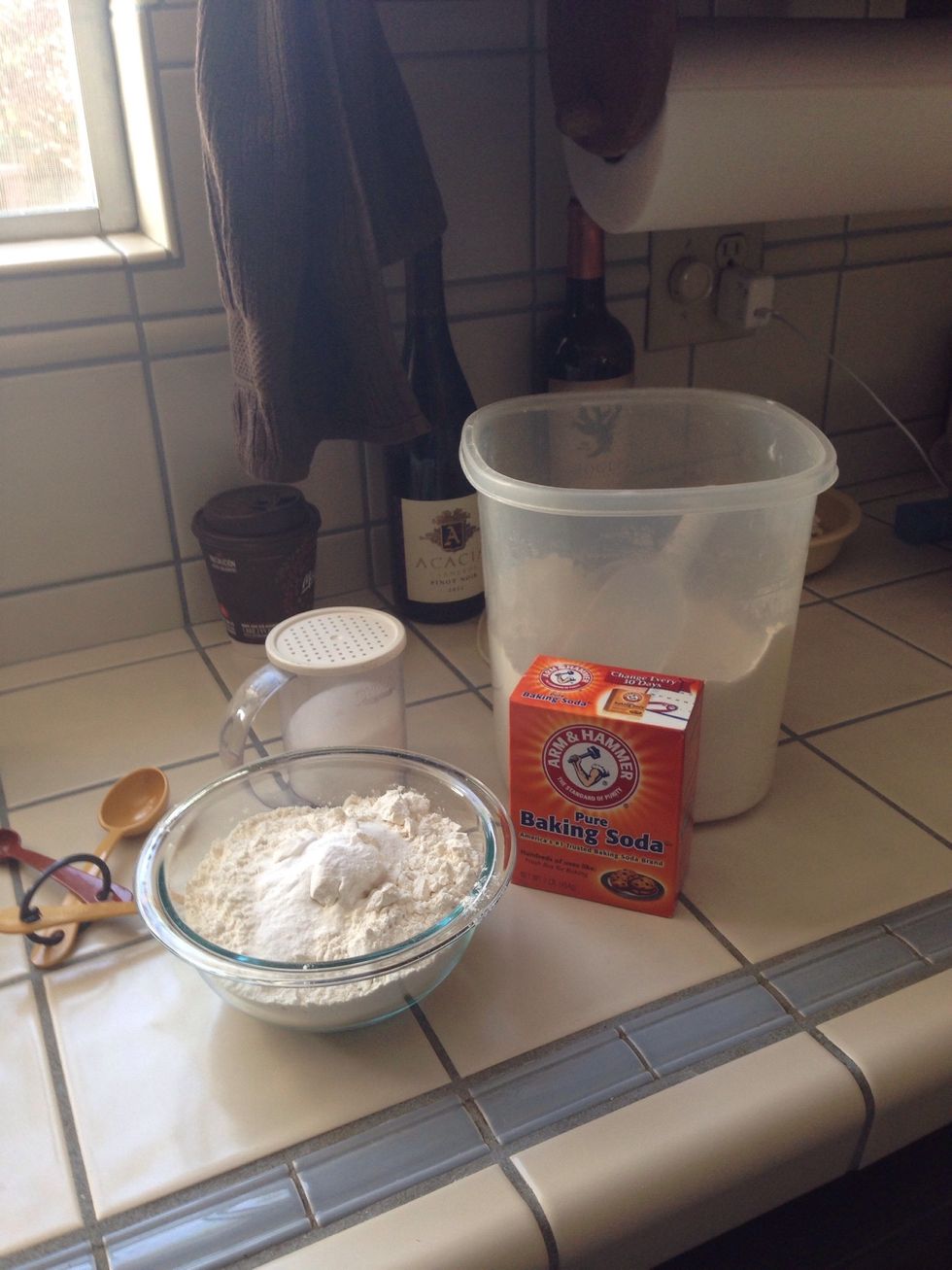 Add all the dry ingredients: flour, salt, and baking soda into a bowl and keep it off to the side for now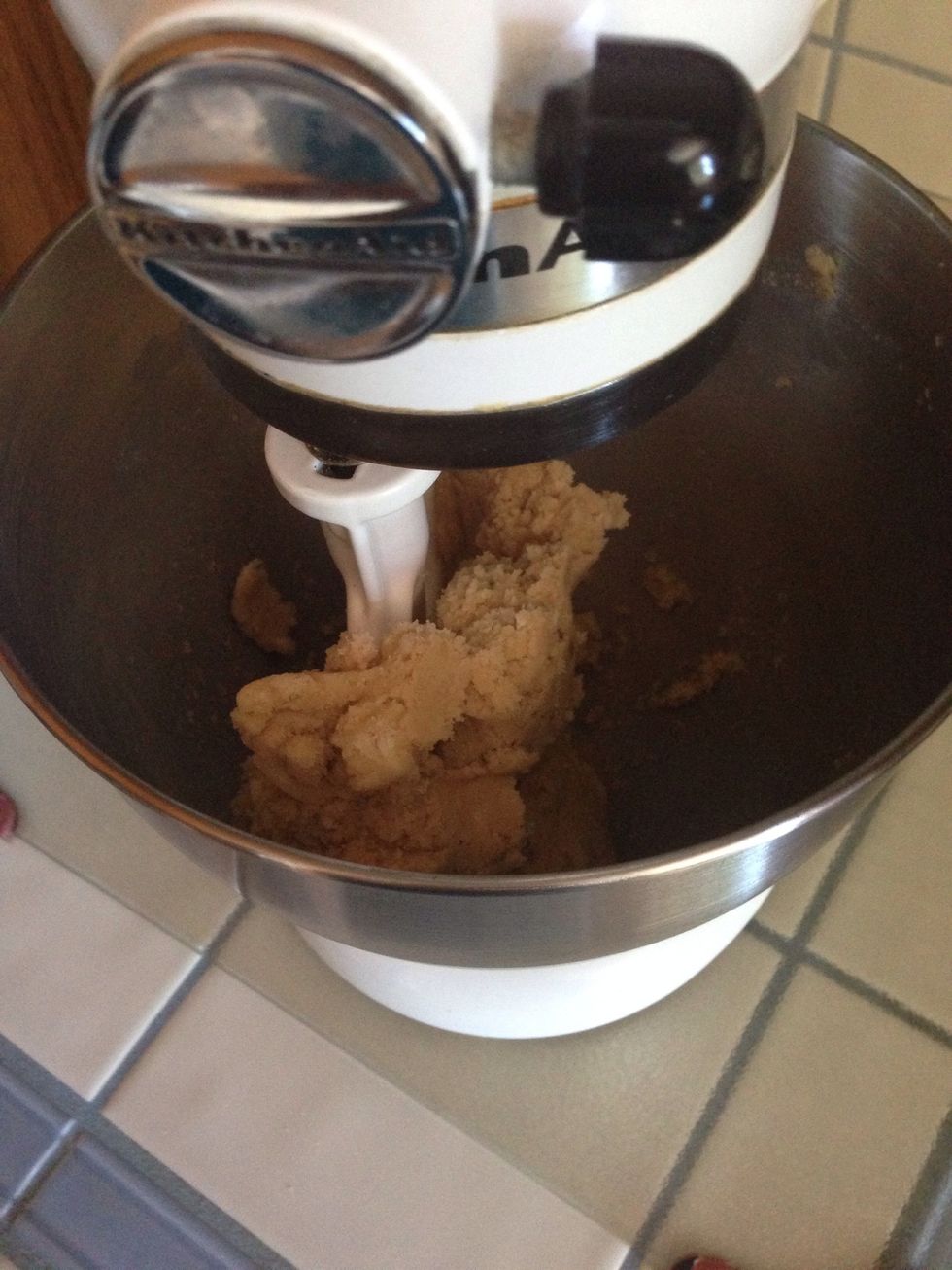 Mix 2 sticks of butter, sugar, and some kind of liquid ( I used vanilla extract).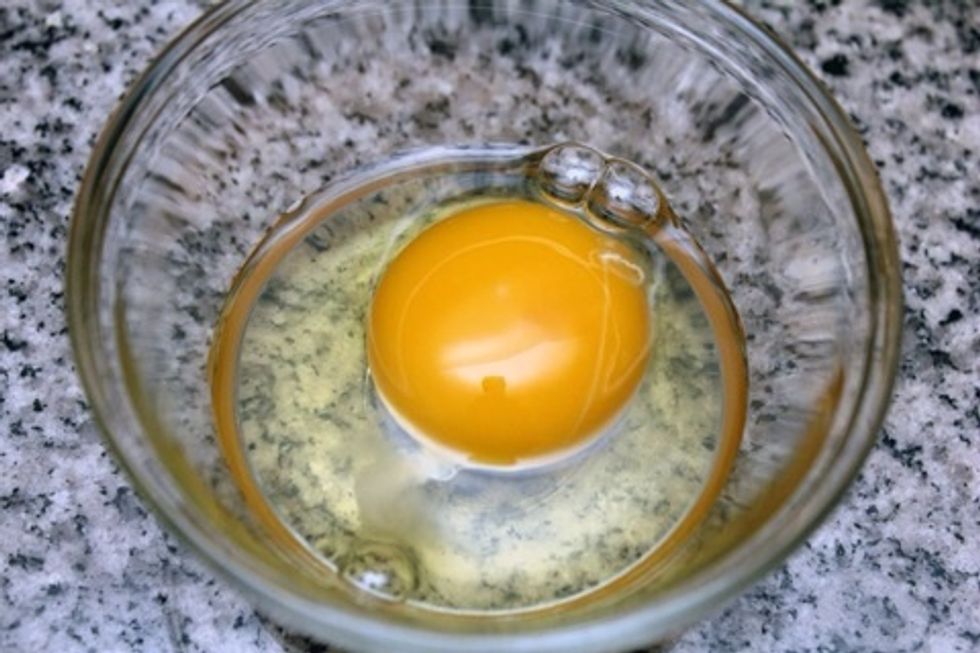 I like to crack eggs into a seperate bowl just in case it happens to get some egg shell in there. You can put it straight into the mixing bowl if you want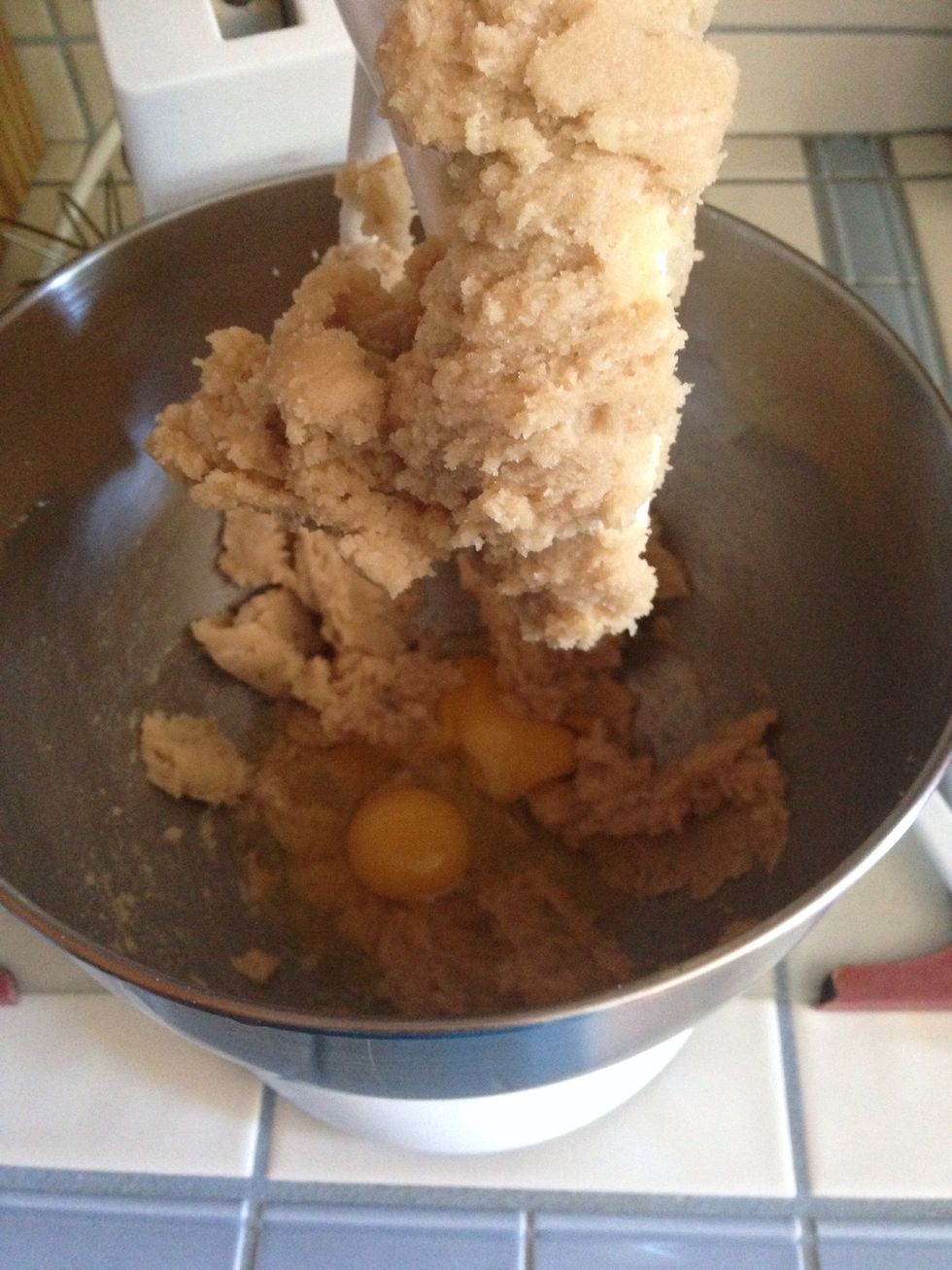 Then mix the eggs into the dough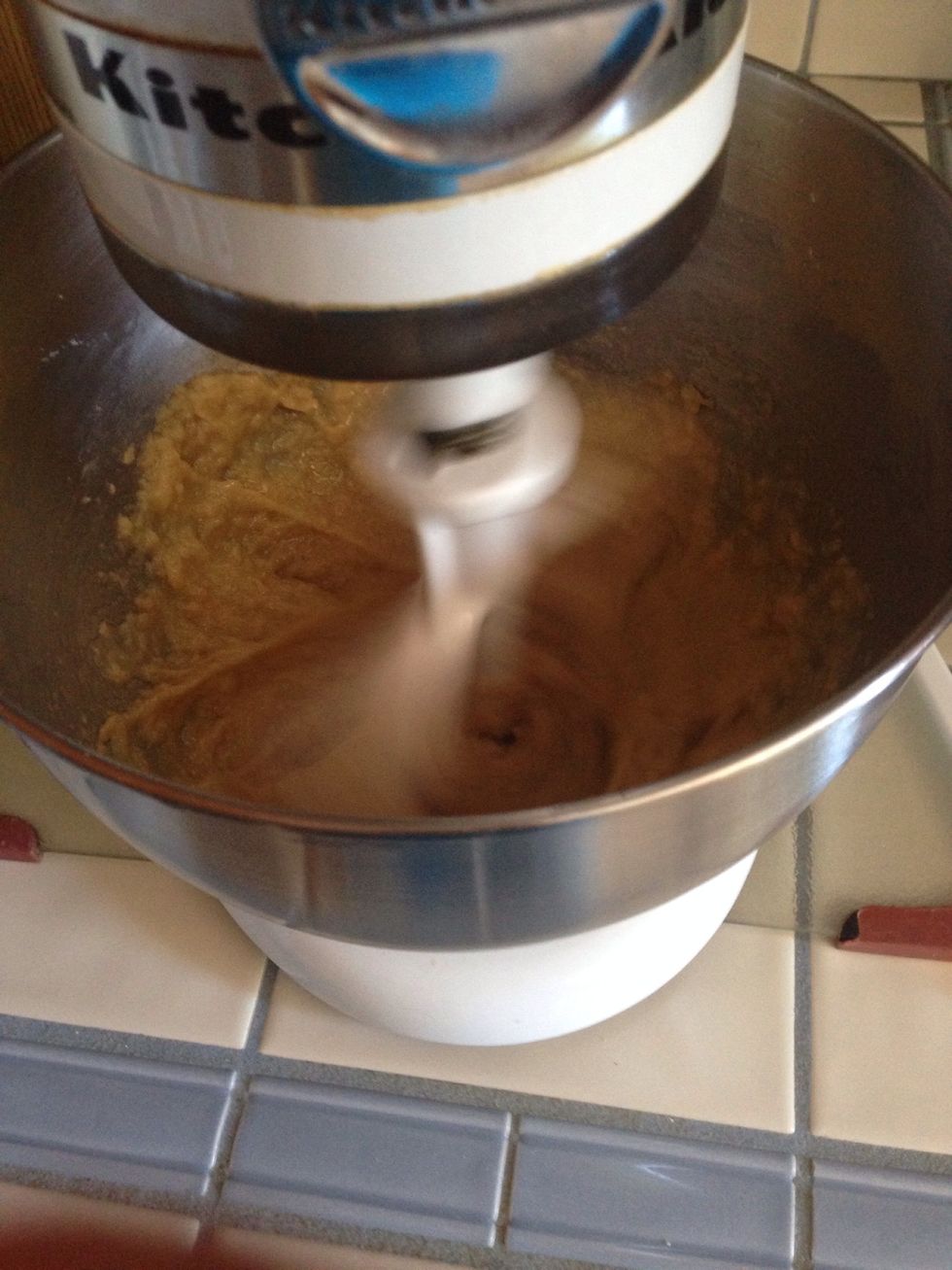 Make sure to keep mixing it until it becomes creamy. If it seems to wet and sticky, then don't be afraid to add a bit of extra flour. Or if you put to much flour, add some more water/ liquid.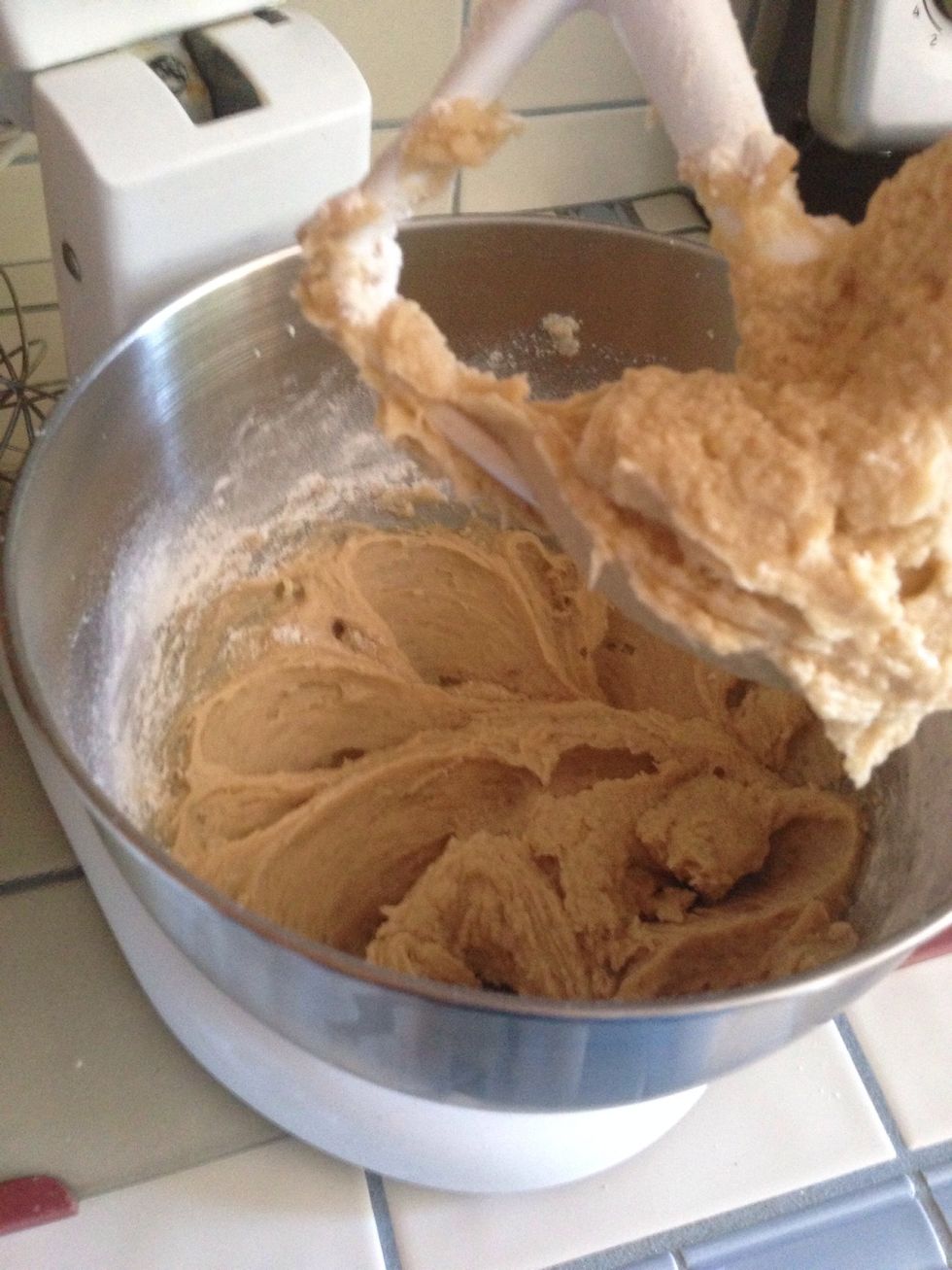 Now add all the dry ingredients you put off to the side and mix it into the dough until the dough doesn't stick to your hands when you try to pick it up.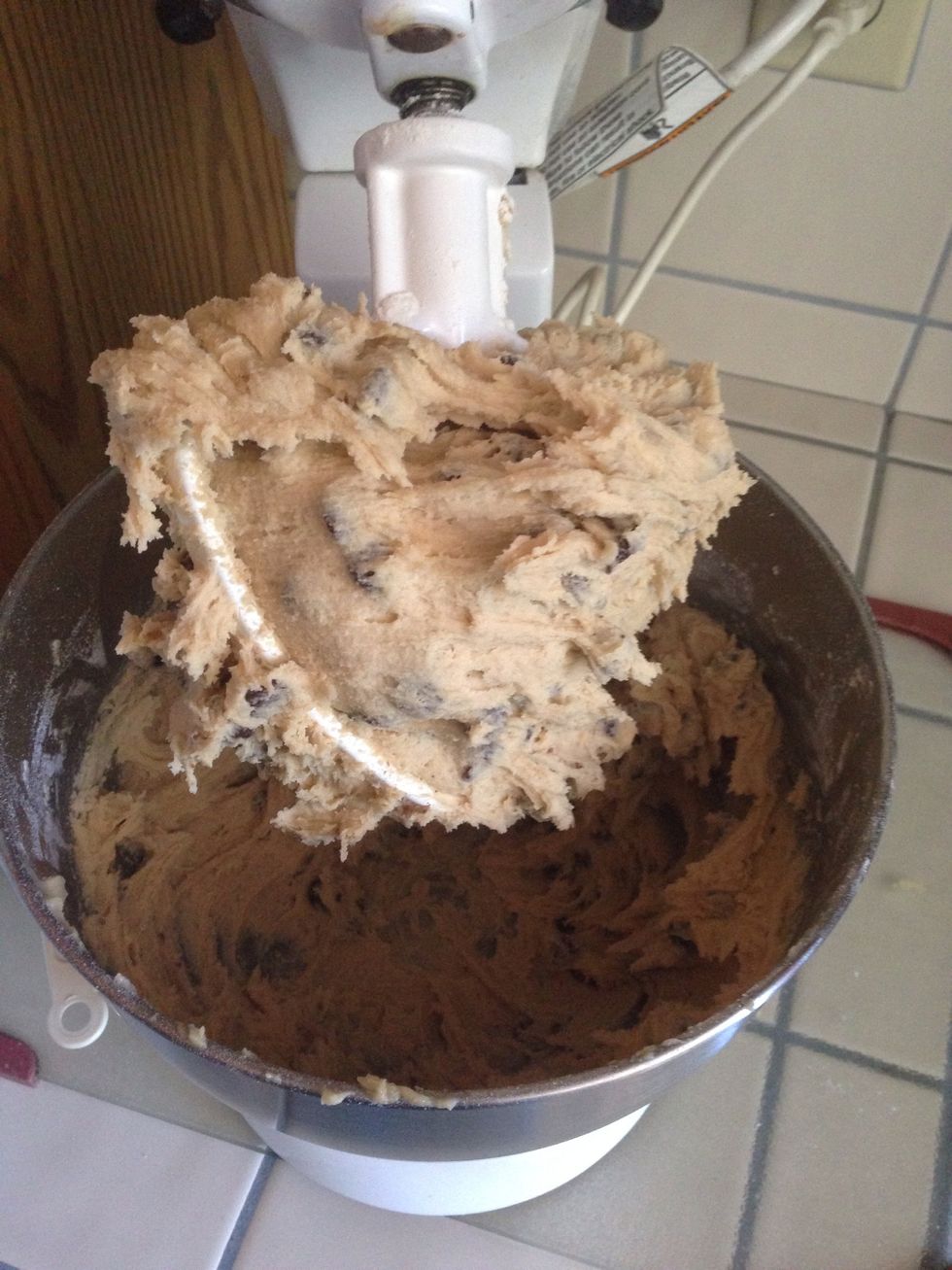 Add the 2 cups of chocolate chips. Only mix for about 7-10 seconds because you don't want the chocolate chips to split into little pieces in your dough.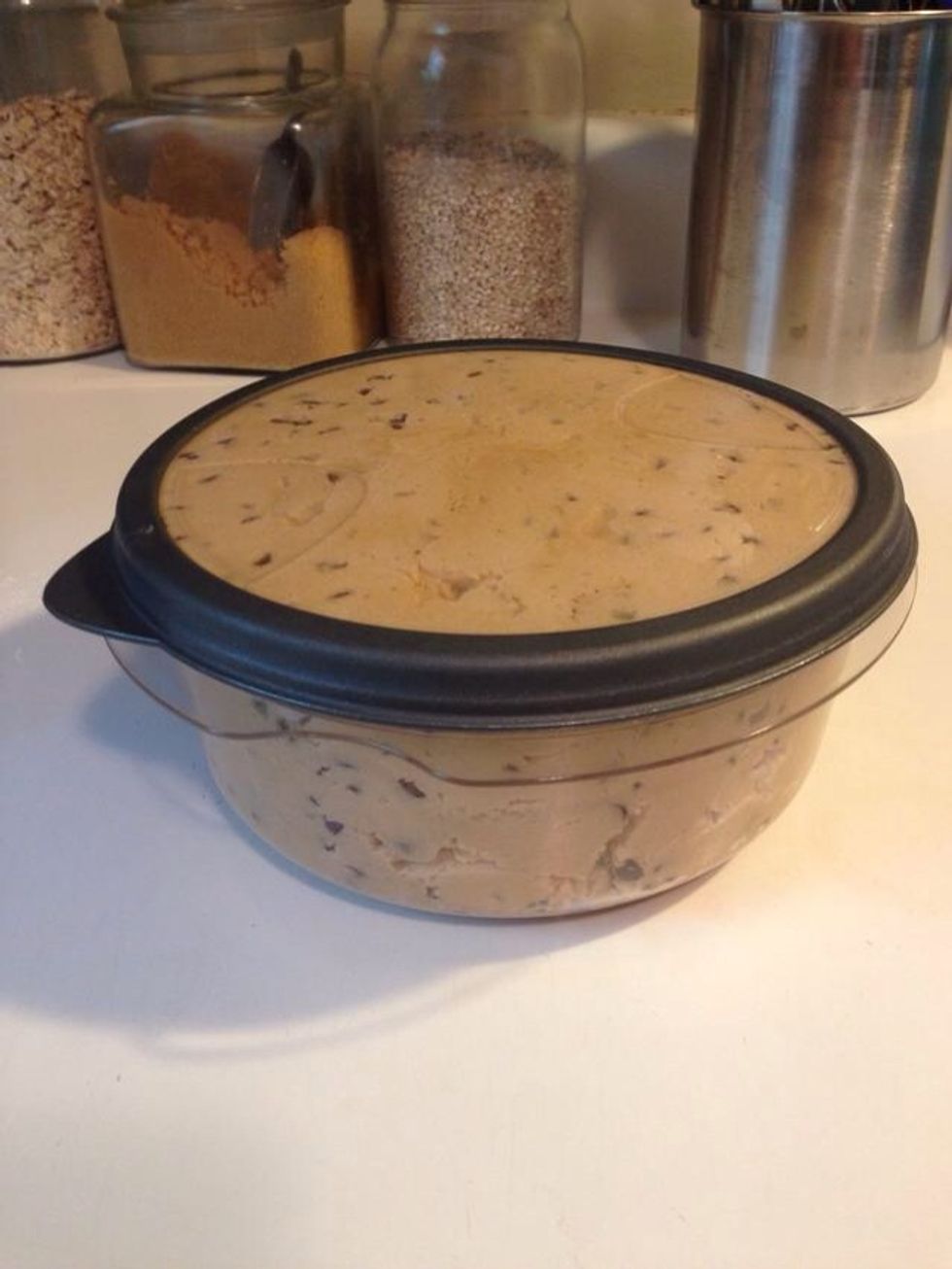 You don't have to do this, but I like to put my dough in a container and stick it in the refrigerator for about an hour so it is not as wet and sticky when you lay them on the baking sheet.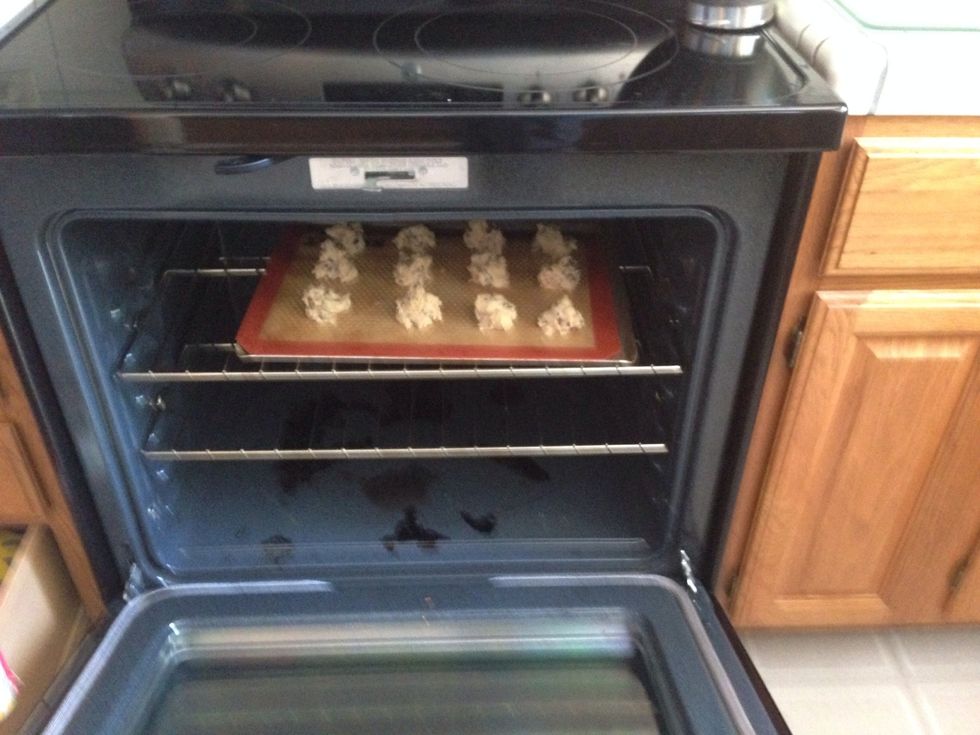 After that roll the dough into little balls and stick onto a baking sheet. I usually put 12 so they don't run into each other when there baking.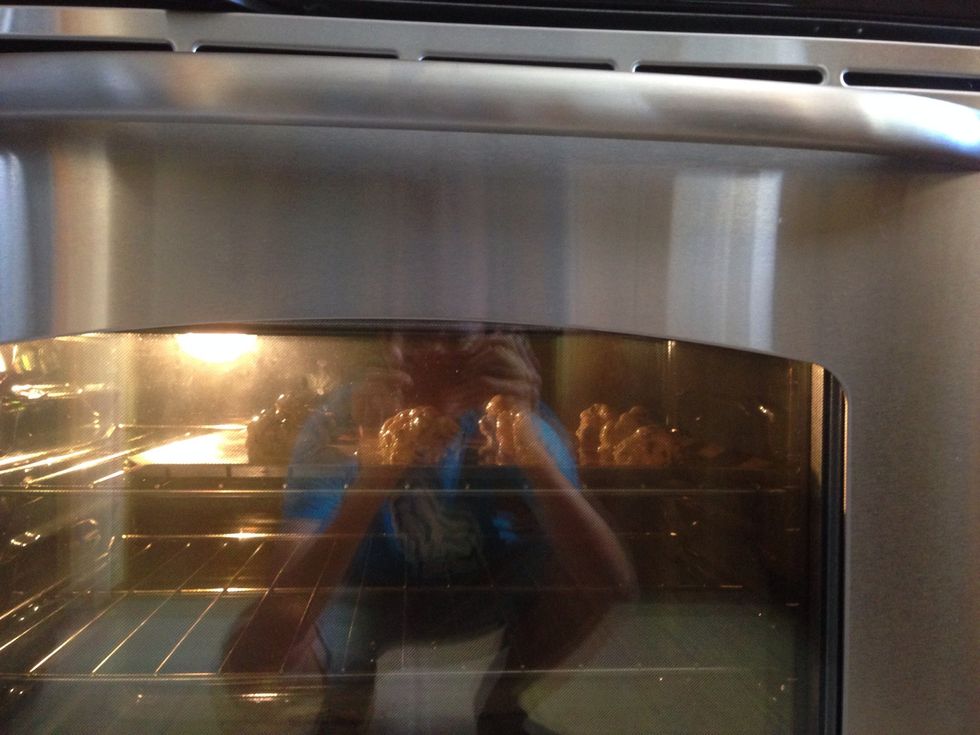 Let them bake at 375 degrees for 10-11 minutes.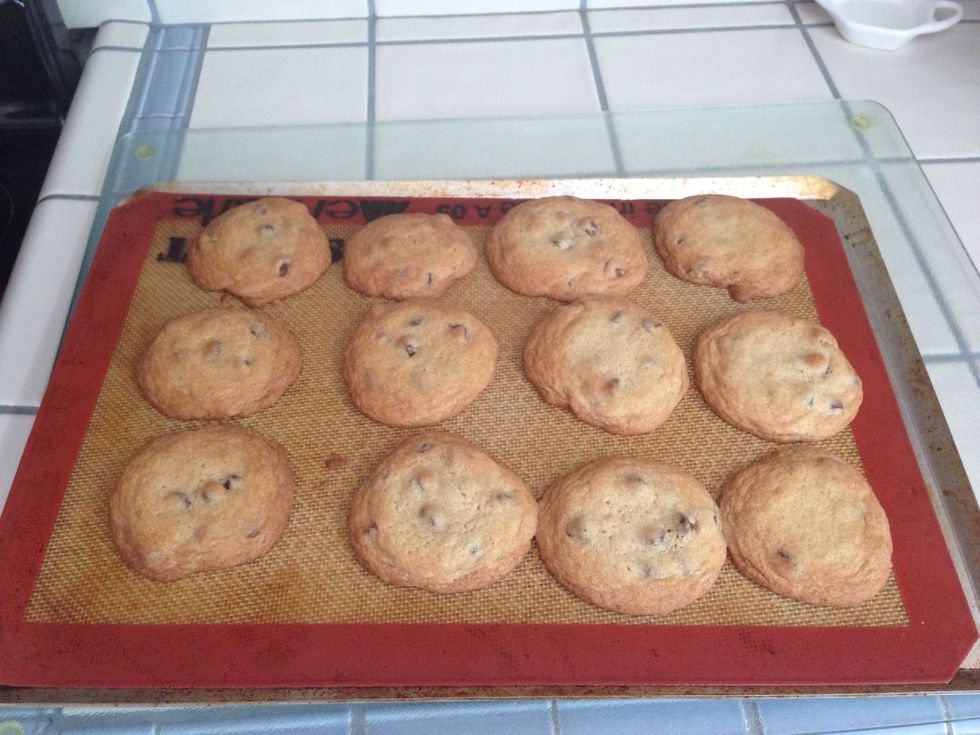 Take them out when they look golden brown and let them sit for a couple minutes. To test to see if the inside is ready you can stick a toothpick in the middle of one of the cookies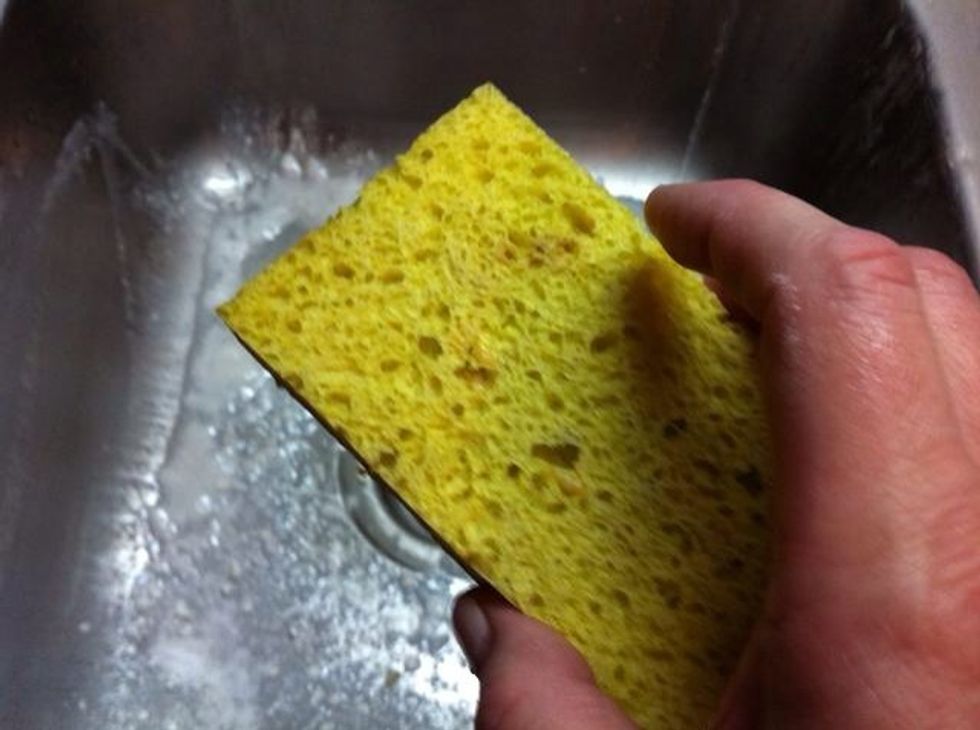 Remember to clean up as you go along!
The creator of this guide has not included ingredients