How to make chocolate chip cookie dough bites
Make Chocolate Chip Cookie Dough Bites
82
Beat together the butter and sugars.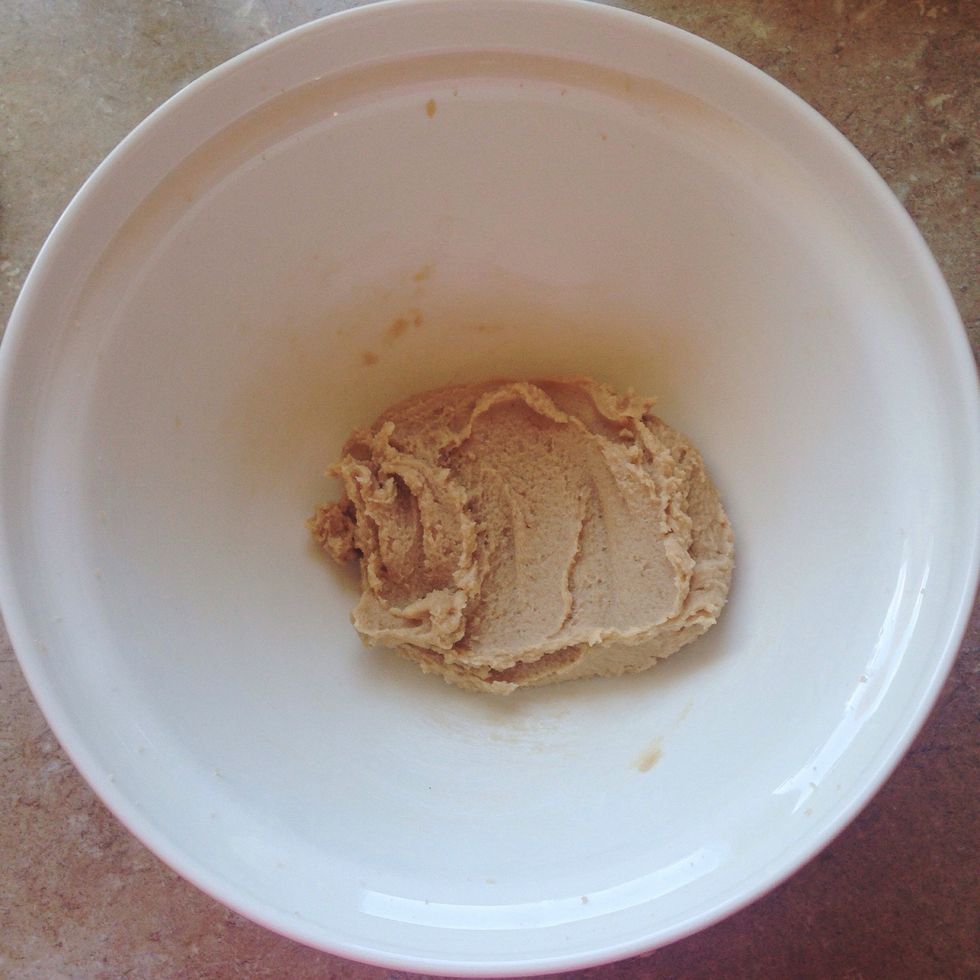 This will take about 2-3 mins. It should be nice and smooth.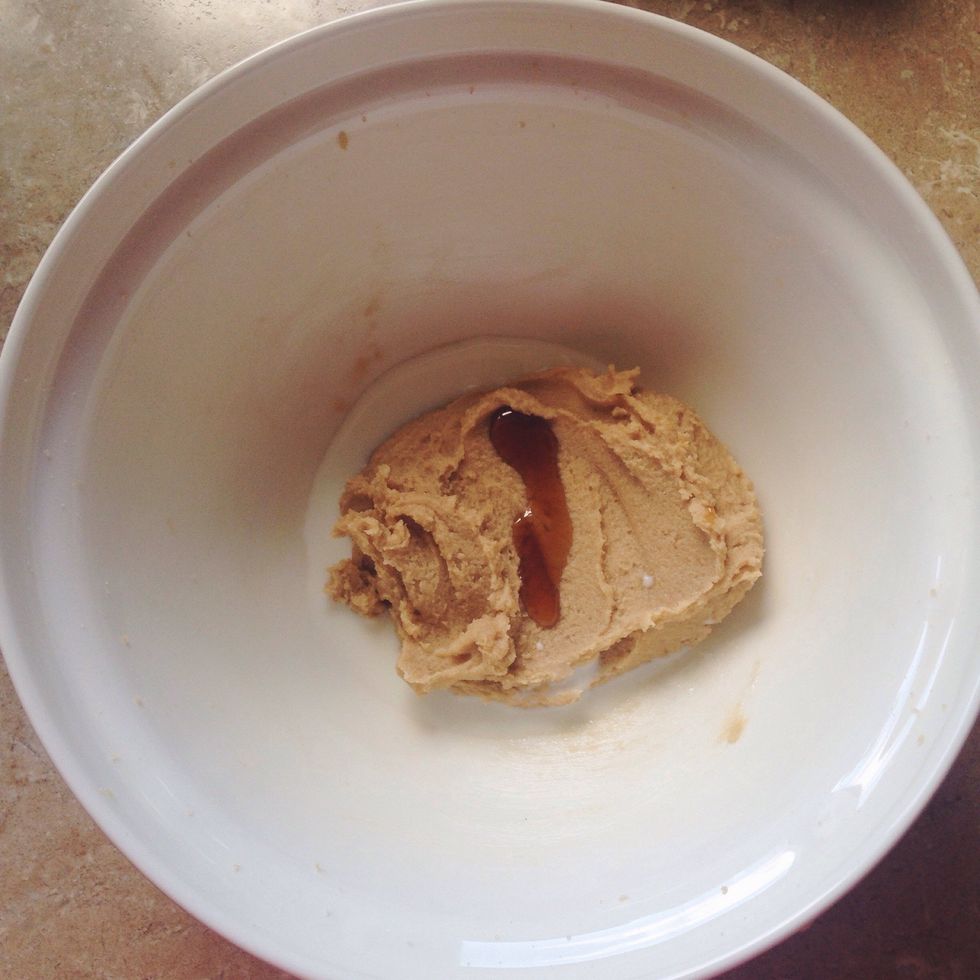 Next add the milk and vanilla and mix.
This makes the mix lighter and more creamy.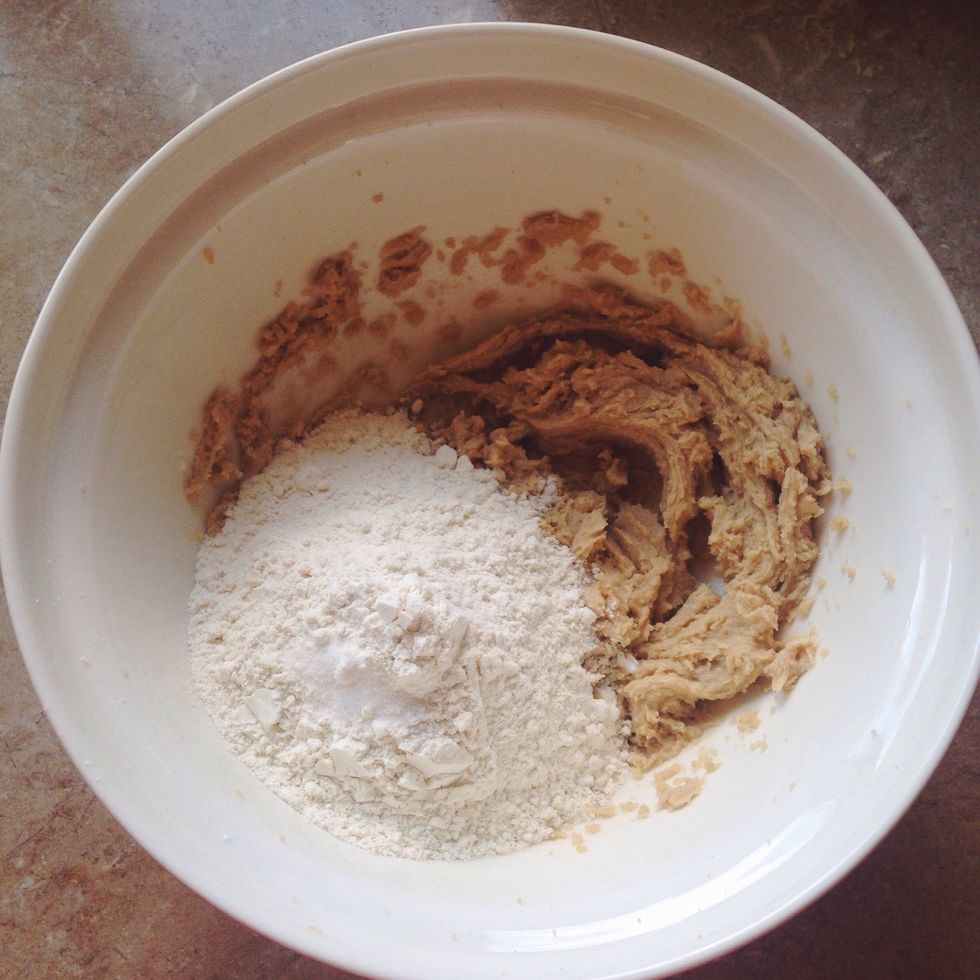 Add the flour and salt, and mix together.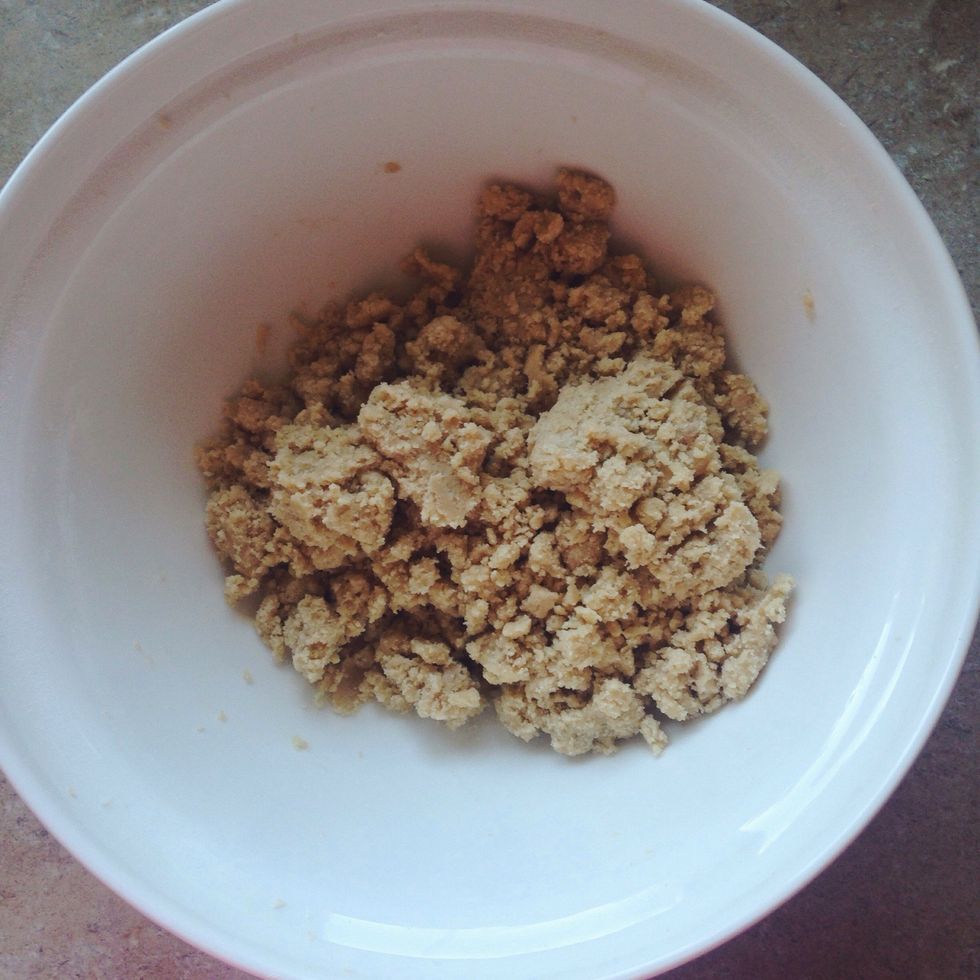 You may want to taste a little at this stage, just try not to eat it all!
Add in the chocolate chips and mix with a spatula.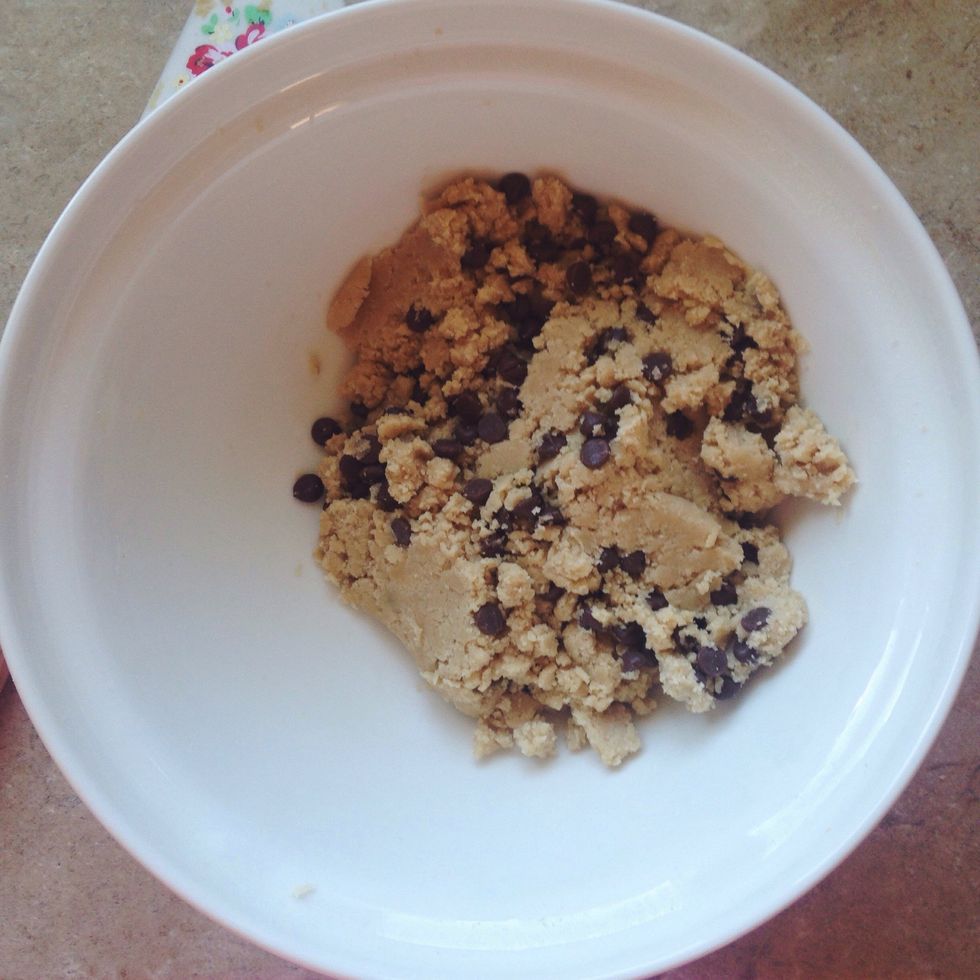 Although it's reeeally tempting to just dive in and eat it all, put the dough in the fridge before scooping it into balls. I promise it's worth the wait!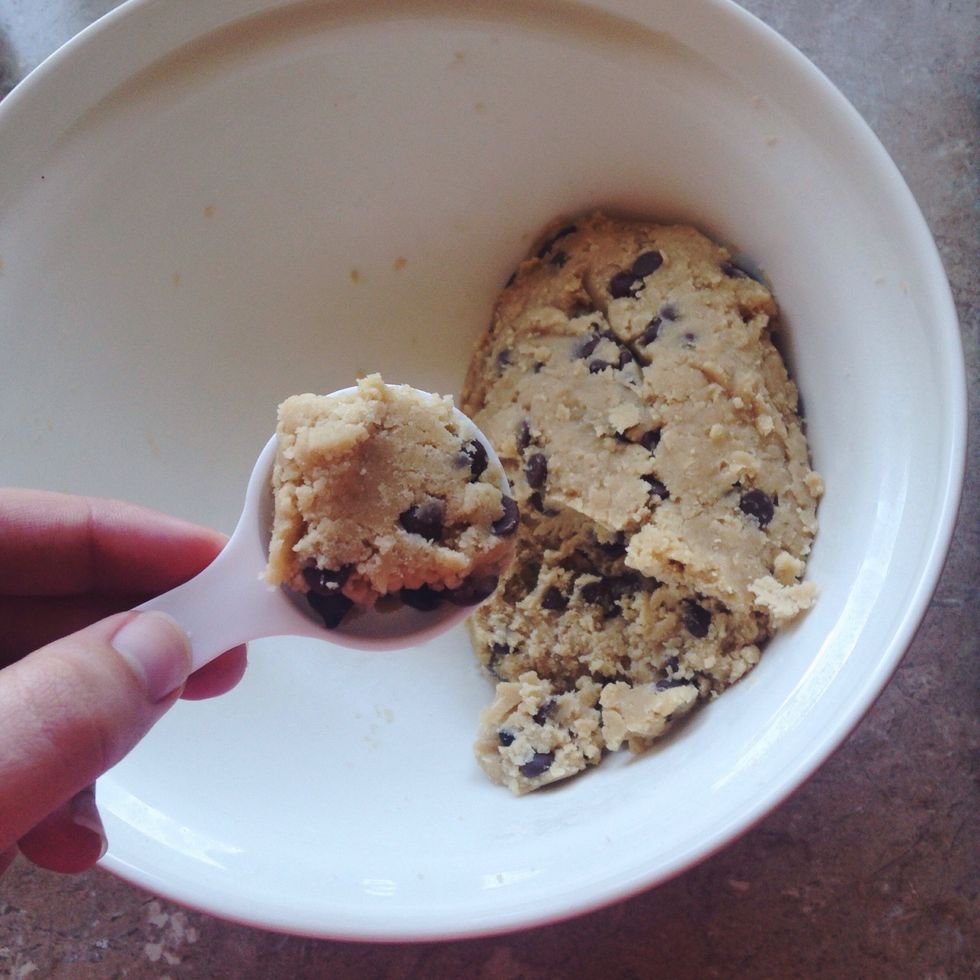 I use my measuring tablespoon to scoop the dough into balls.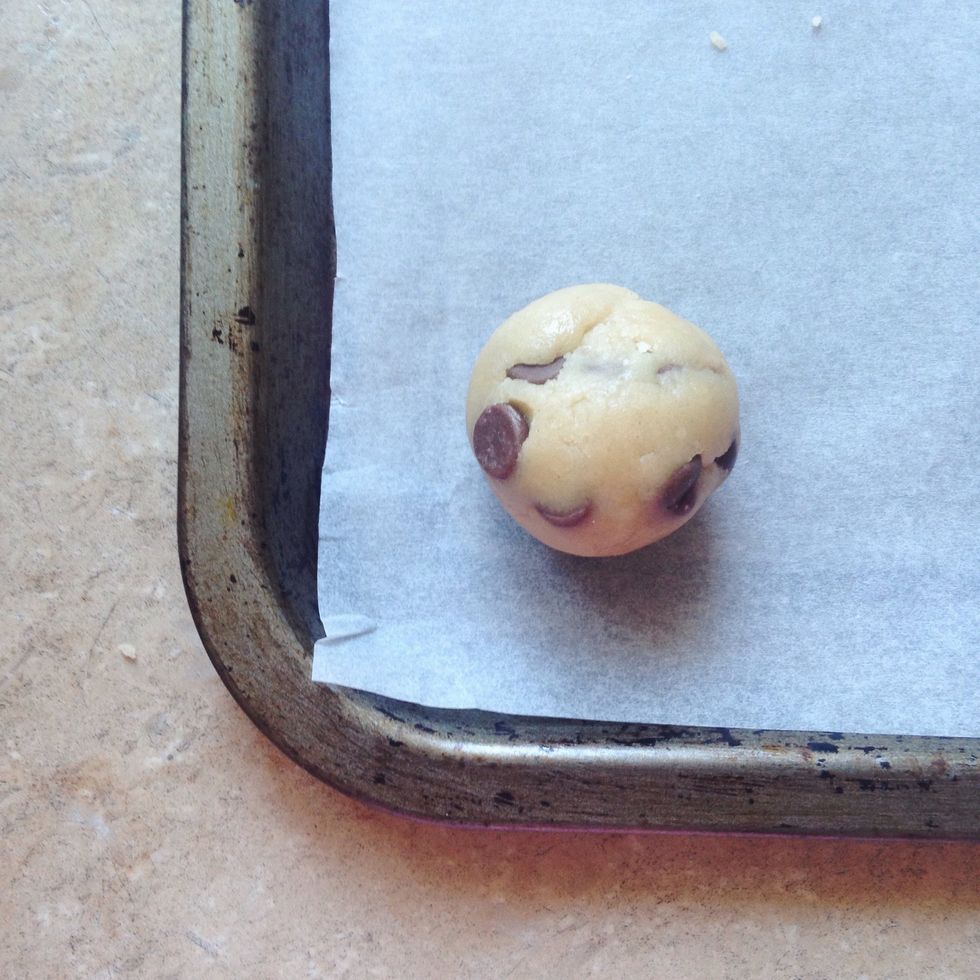 Roll the ball in your hands to make it smooth. This will make it easier to cover. Place the balls on grease proof paper.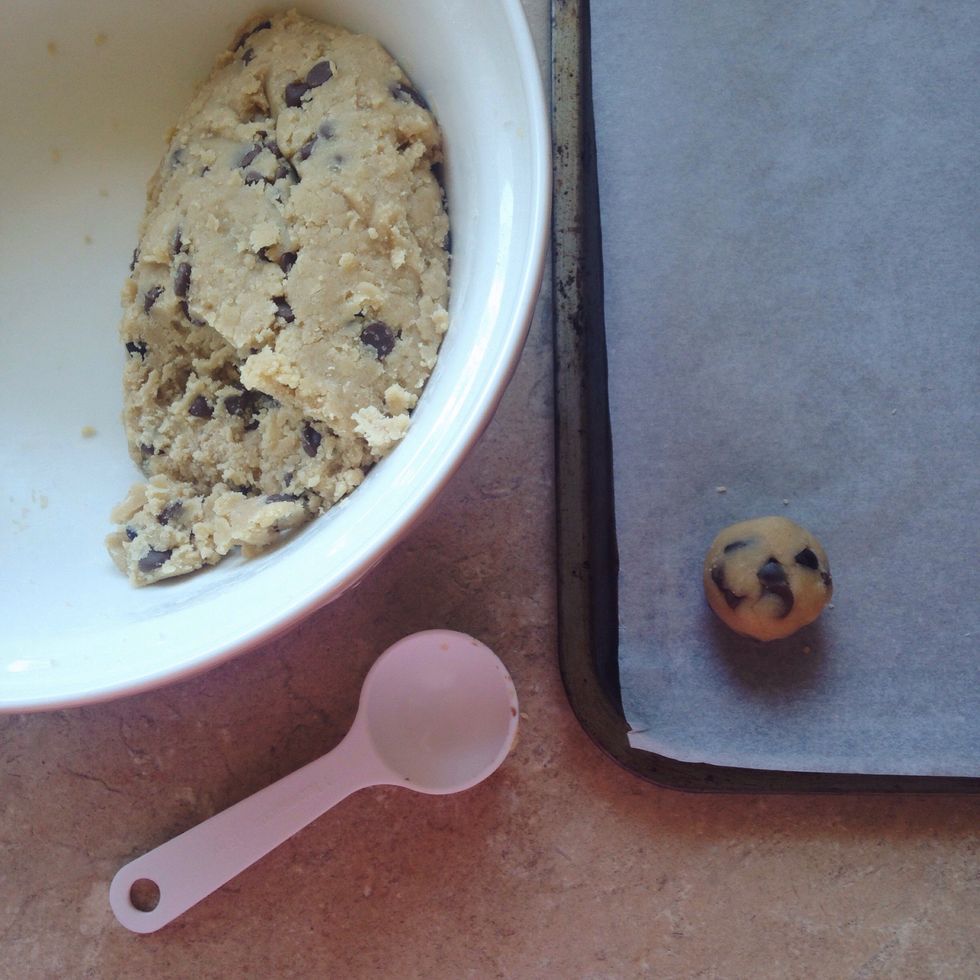 Repeat this until all of the dough is used.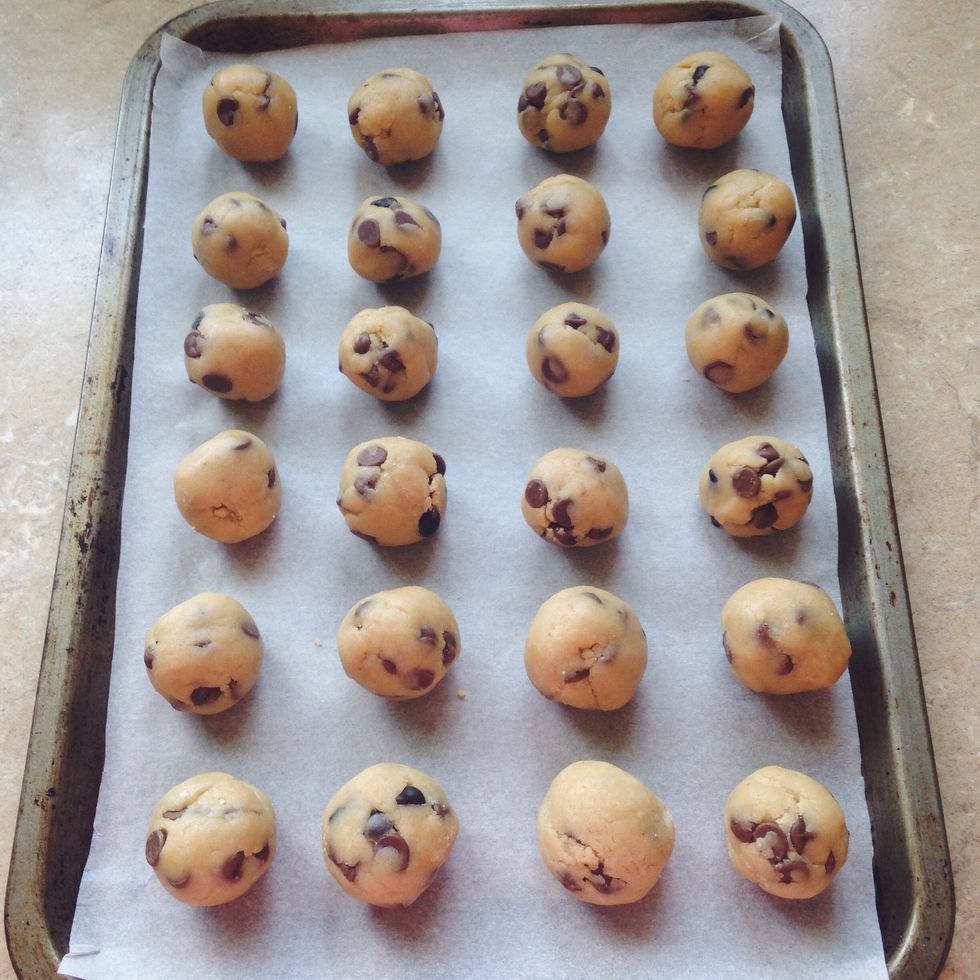 Ta dah! Put in the fridge for a further 10 mins.
Melt your chocolate ready to cover the balls. I have used dark and white chocolate.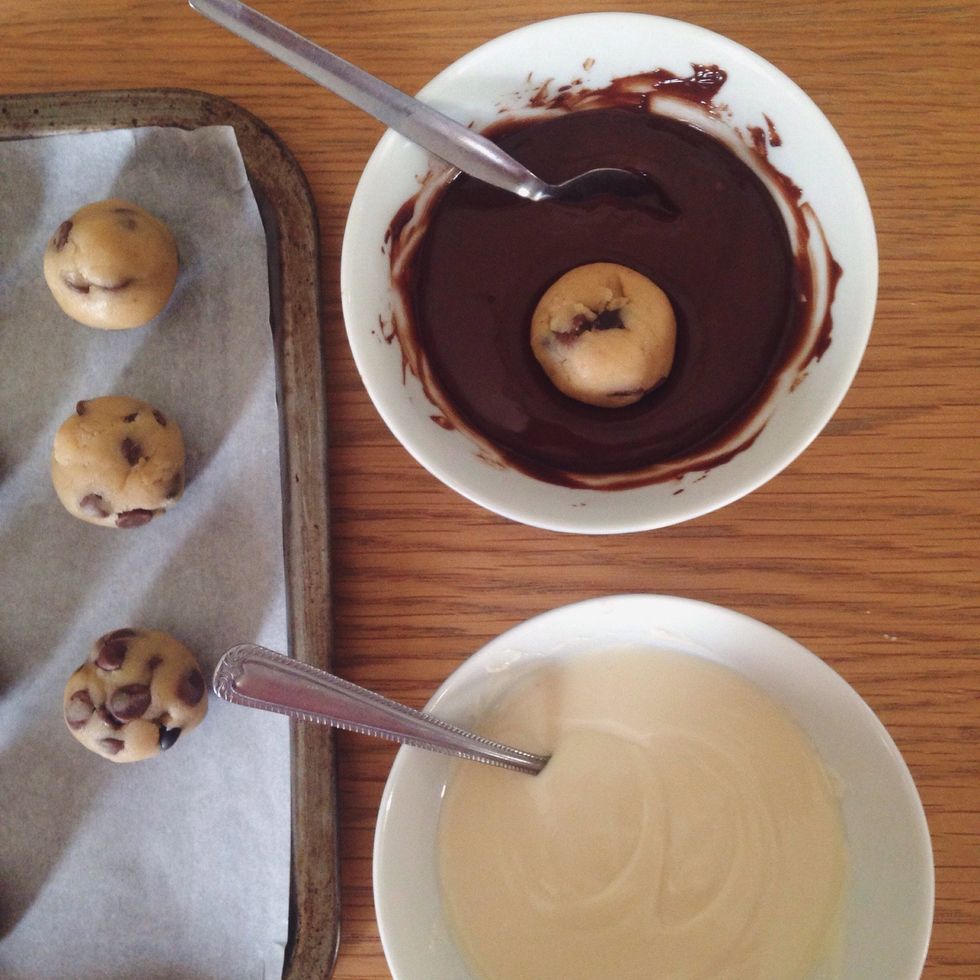 First place the cookie dough ball in the chocolate.
Use a spoon to cover the ball with chocolate.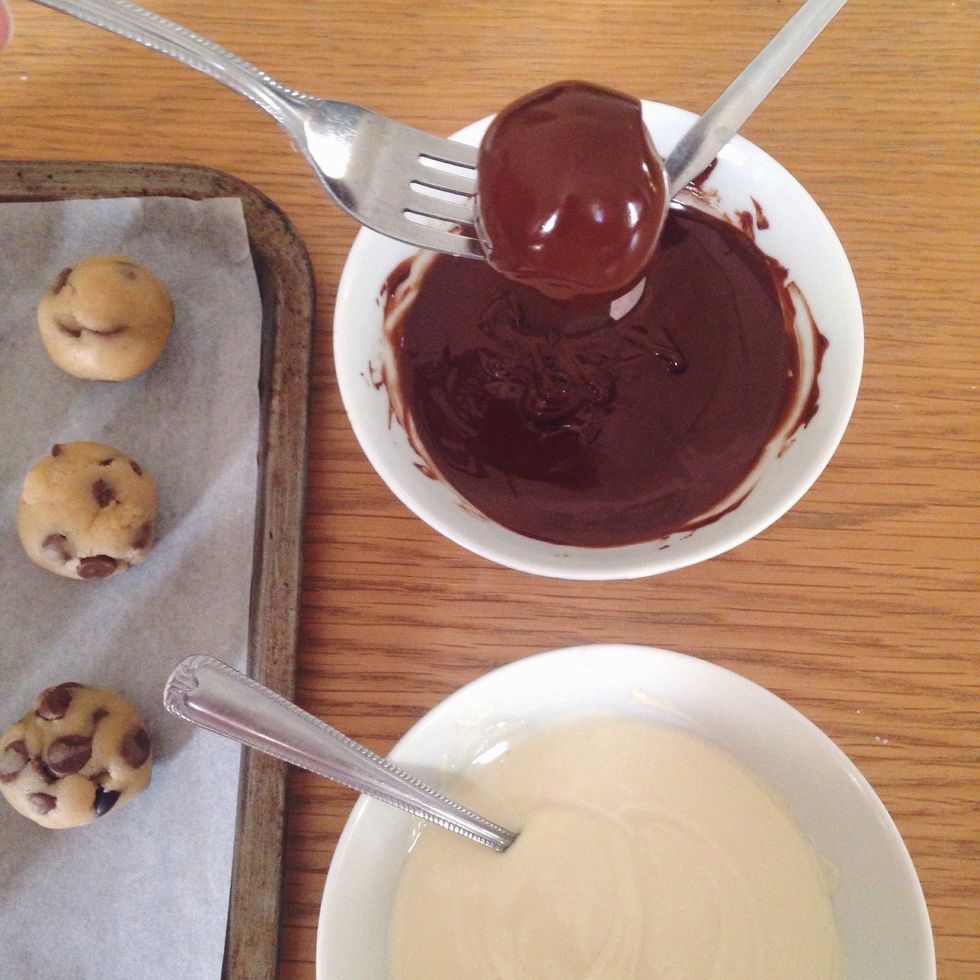 Lift the ball on a fork, allowing any excess chocolate to fall off.
Return to the tray and leave to dry.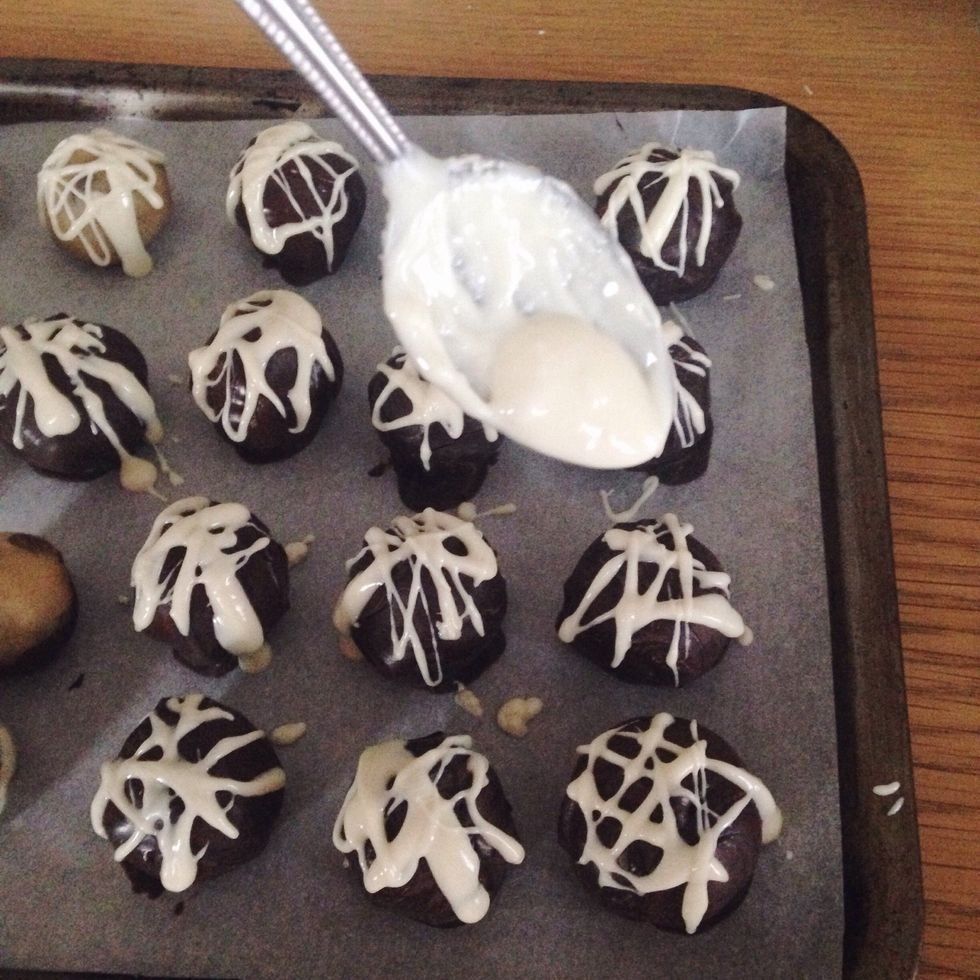 Drizzle white chocolate over the covered dough bites.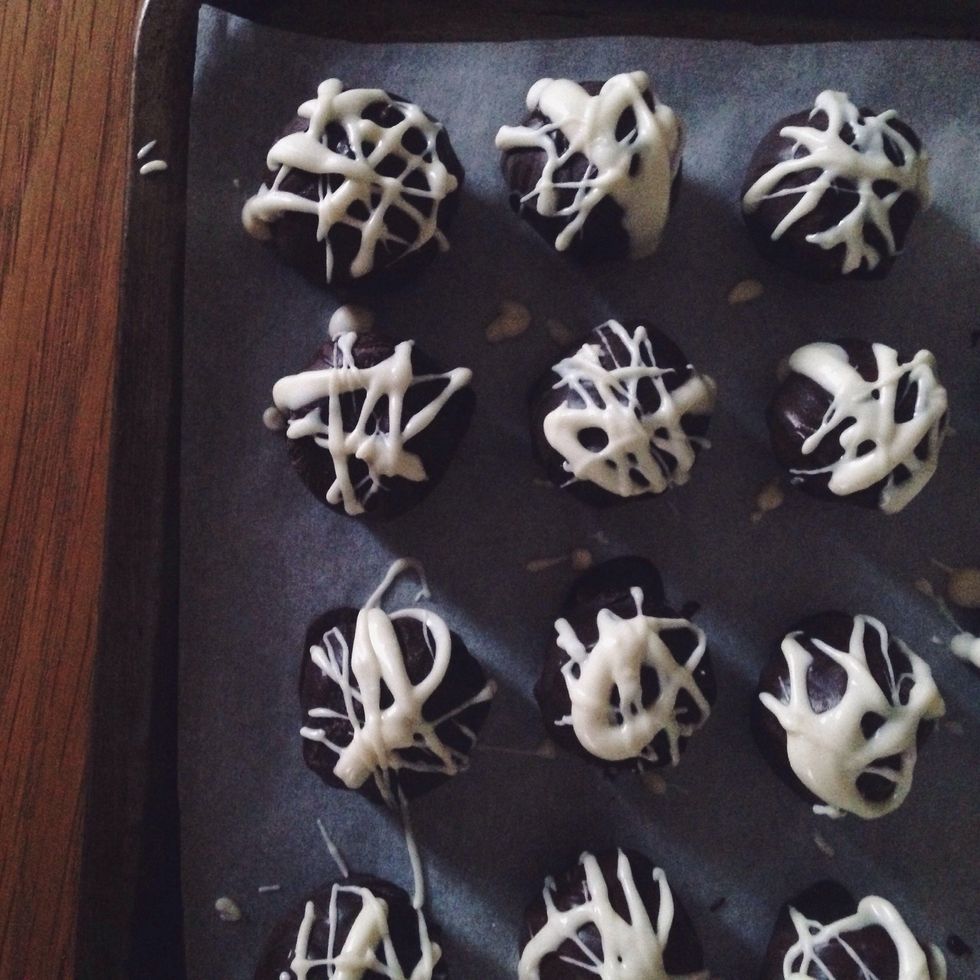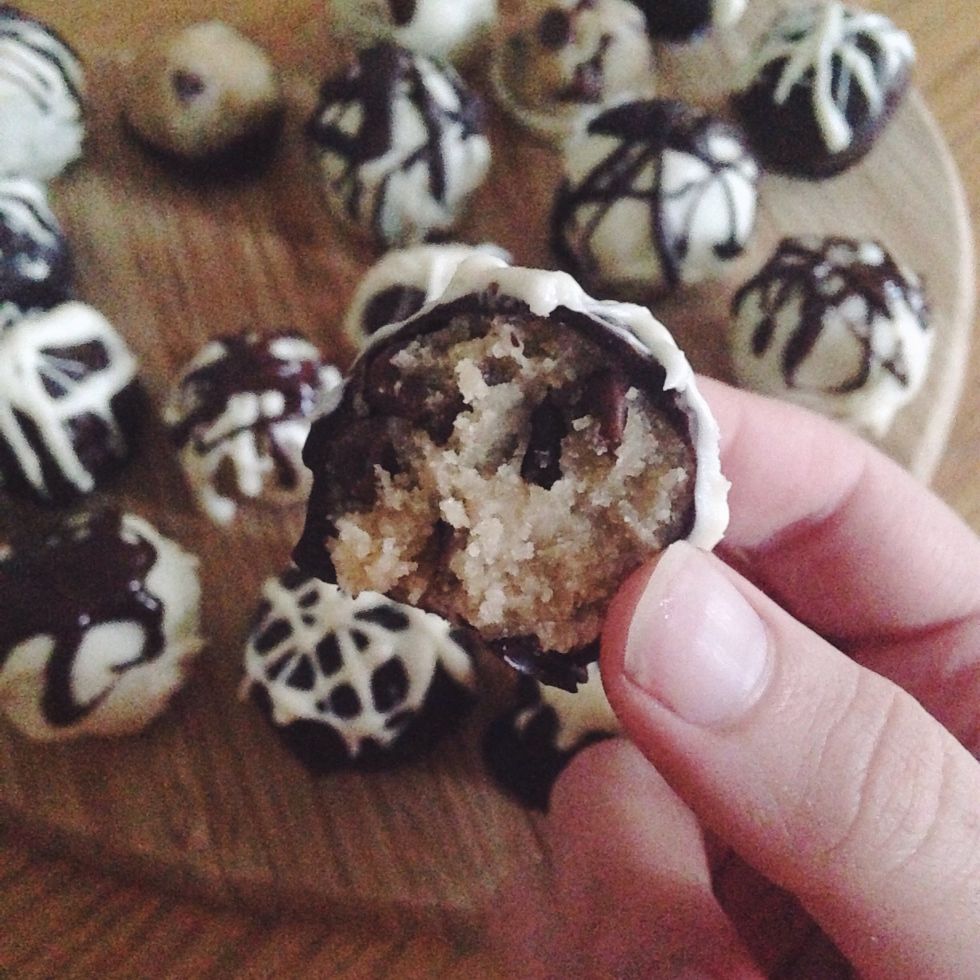 Store in the fridge for up to a week... if they last that long!
1/2c Butter
1/4c Caster sugar
1/2c Light brown sugar
2.0Tbsp Milk
1/2tsp Vanilla
1/4c Plain flour
1/2tsp Salt
1/2c Chocolate chips
Chocolate for decoration