How to make chocolate caramel pretzel bites
A very quick, fun, and easy pretzel snack! Great for the kids to make too! 😊
274
Heat oven to 250 degrees. Take your cookie sheet, line it w/ foil or parchment, line up pretzels & place rolos on the pretzels. Bake for 4 minutes.
You don't want the candy to be melted completely. Just have them soft enough to "squish" down on with remaining pretzels from the bag.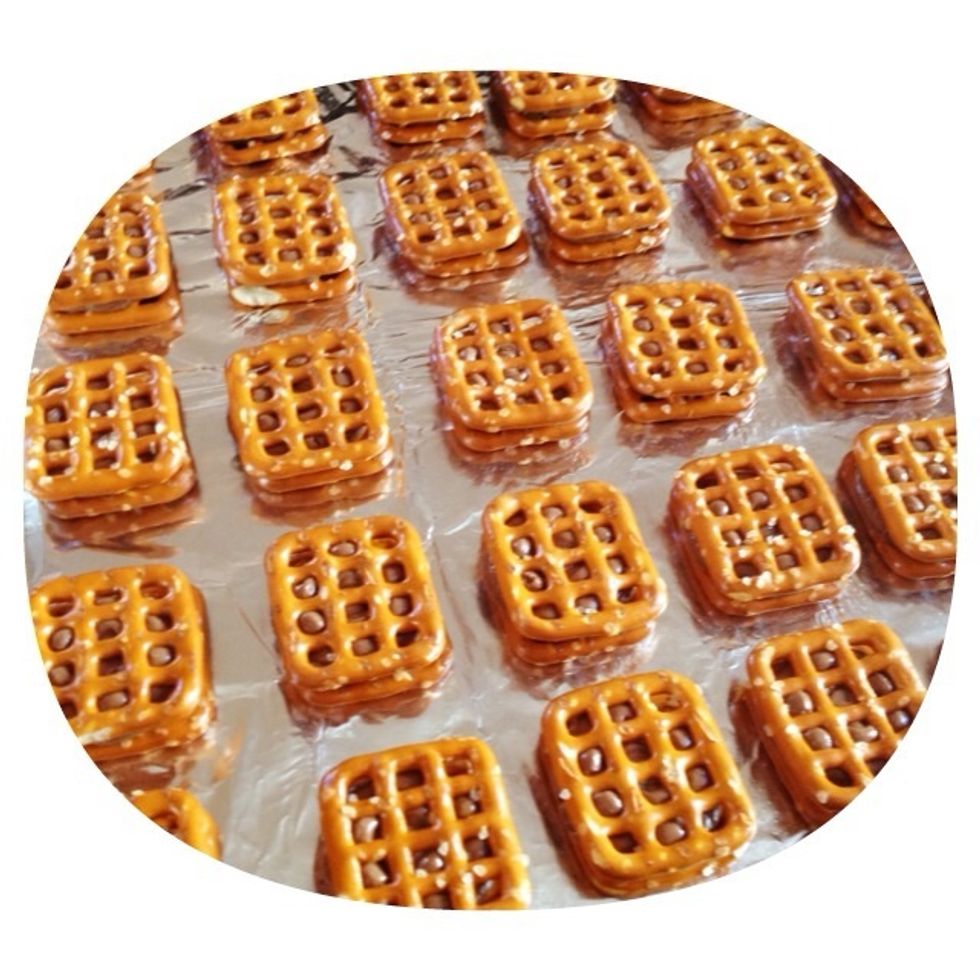 After removing from the oven, place remaining pretzels from the bag on top of the candies, "squishing" them into a sandwich.
Cool pretzels in fridge for 10-15 min and they're ready to enjoy! For more variation: add M&M's or nuts on top of the Rolos prior to baking or drizzle melted chocolate on the pretzels after complete.
Great for dessert tables, holiday gift tins, or a "just because" snack for everyday! You can never go wrong with pretzels, chocolate, and caramel - perfect blending of sweet n' salty!
1 bag - Snyder's of Hanover Butter Snaps Pretzels
1 bag - Rolo's bites (unwrapped)
Oven
Parchment paper or foil
Cookie sheet
? Cyndetails ?
Mom • Wife • Musician • Paper crafter • Sweets stylist • view more of my work on Instagram @cyndetails