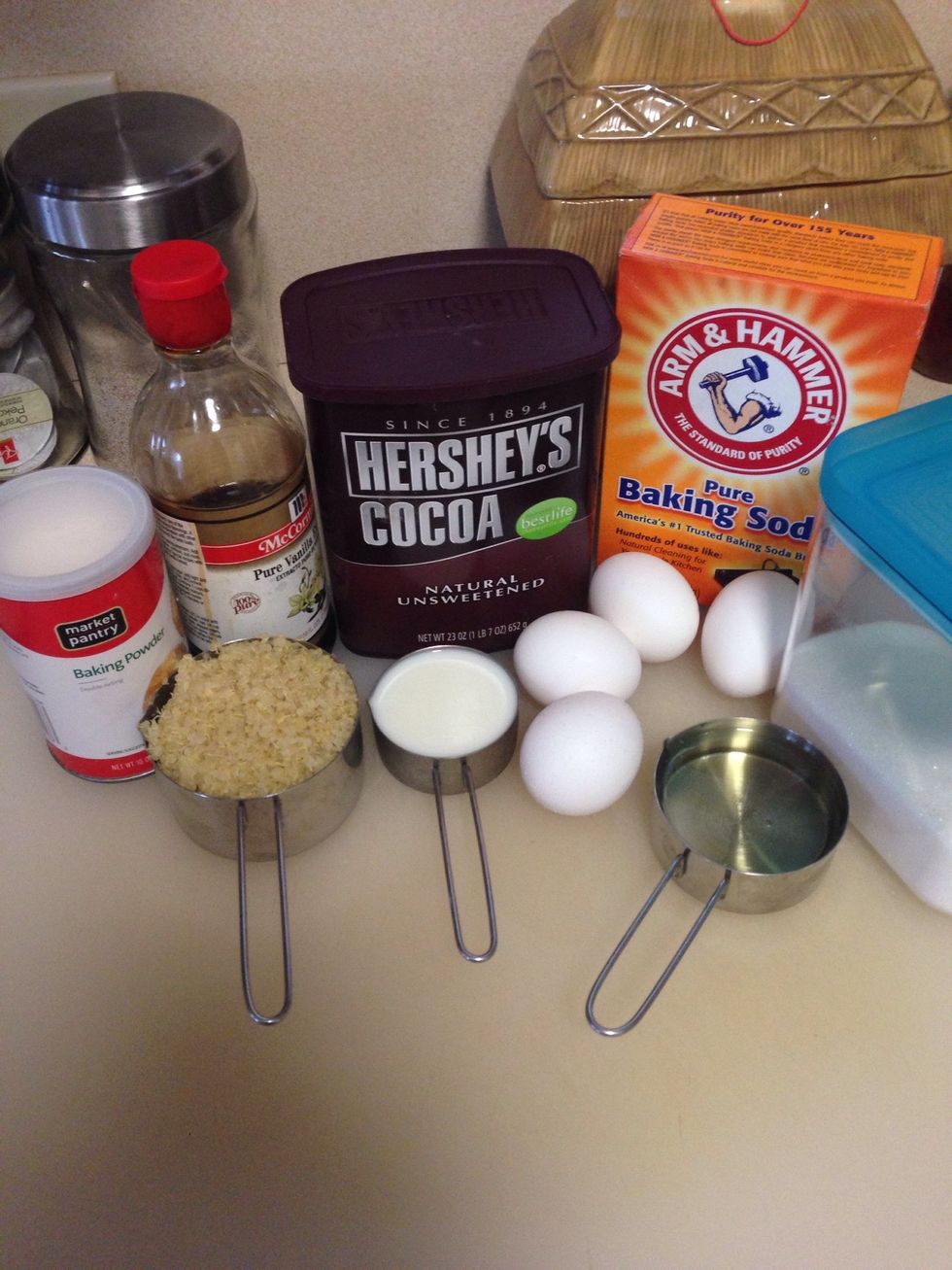 To get 2 cups of cooked quinoa boil 1/2 cup + 2 tbsp of quinoa.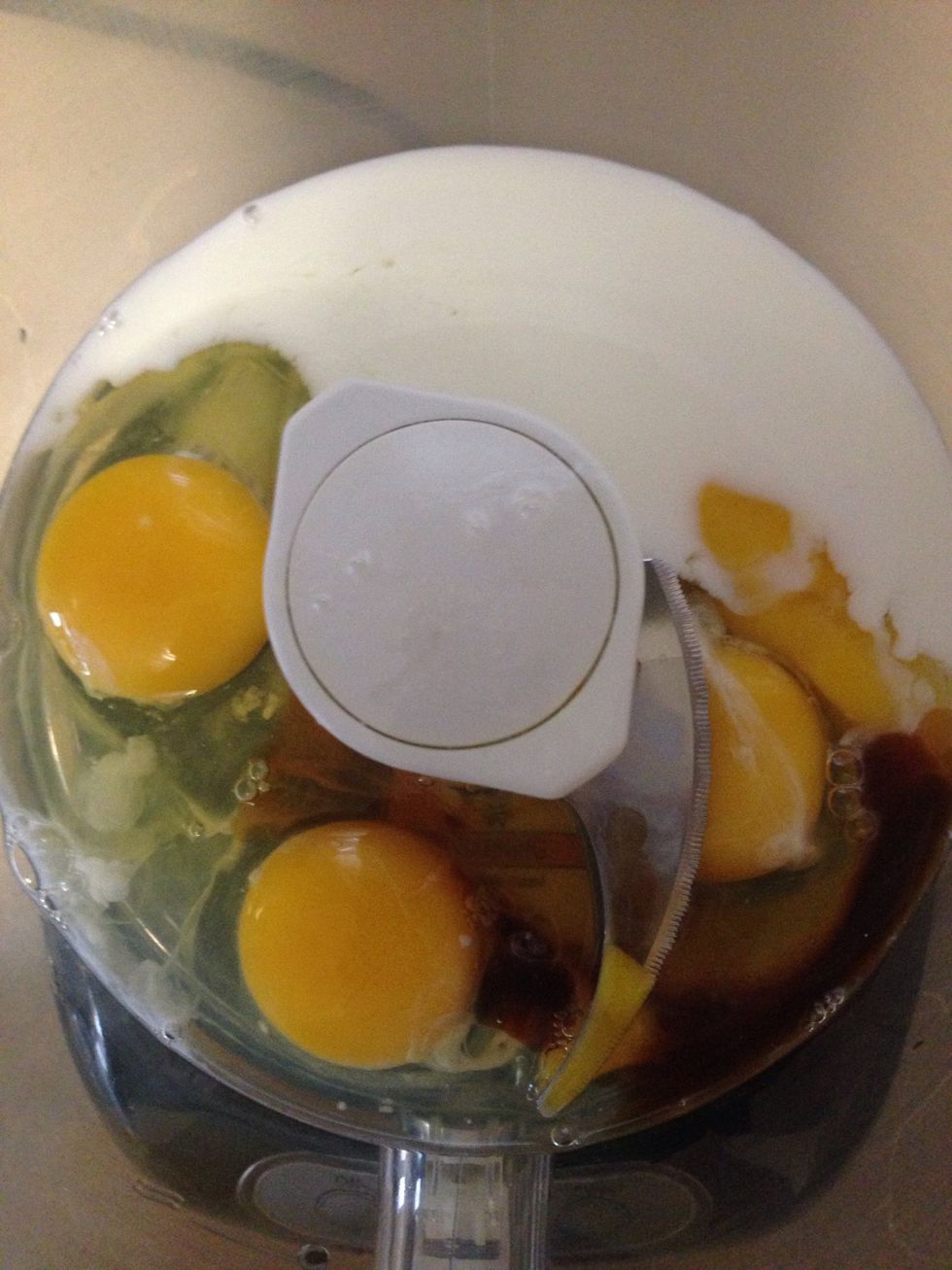 In a blender or food processor blend together eggs, vanilla and milk.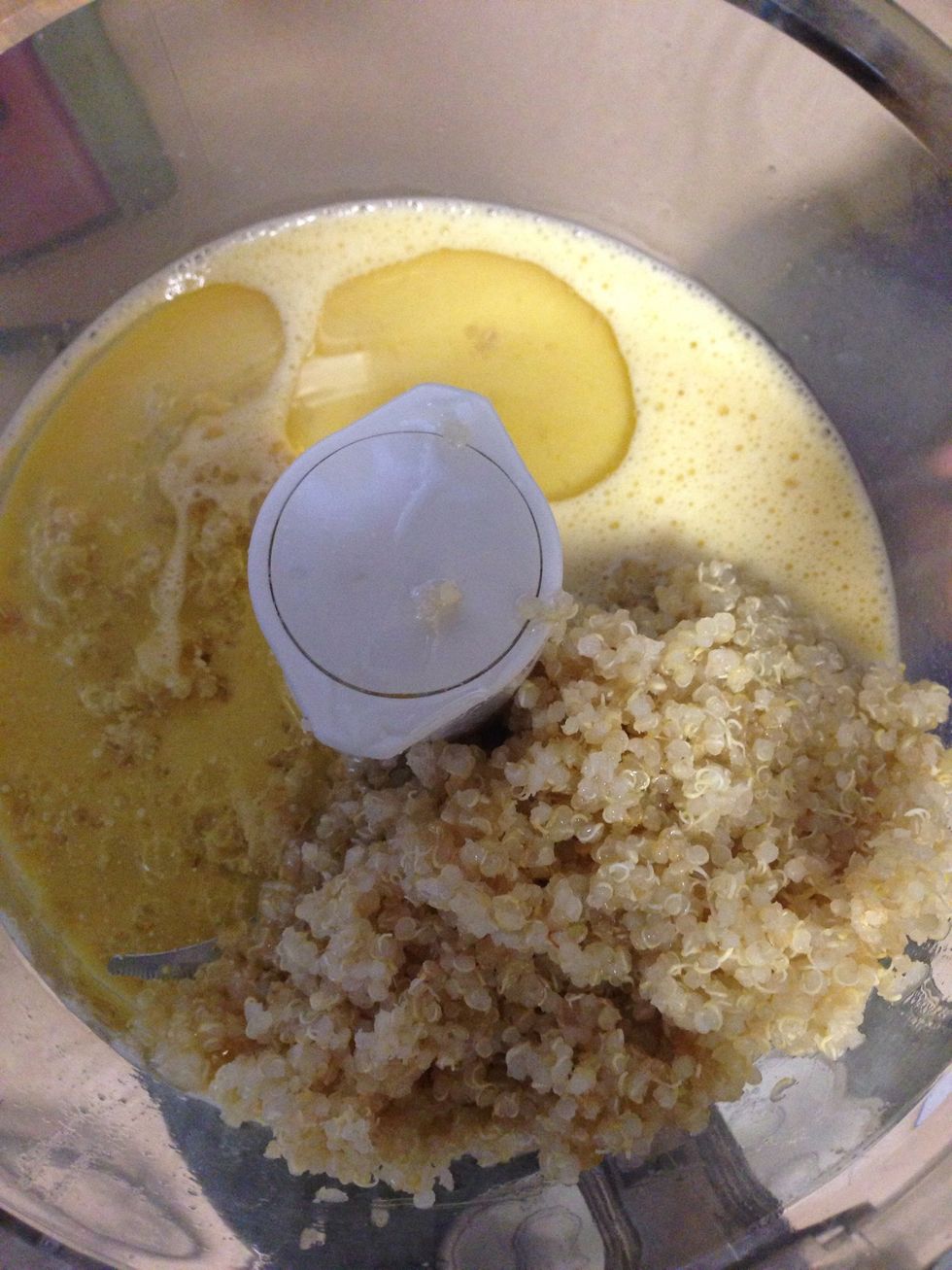 Then add cooked quinoa and blend.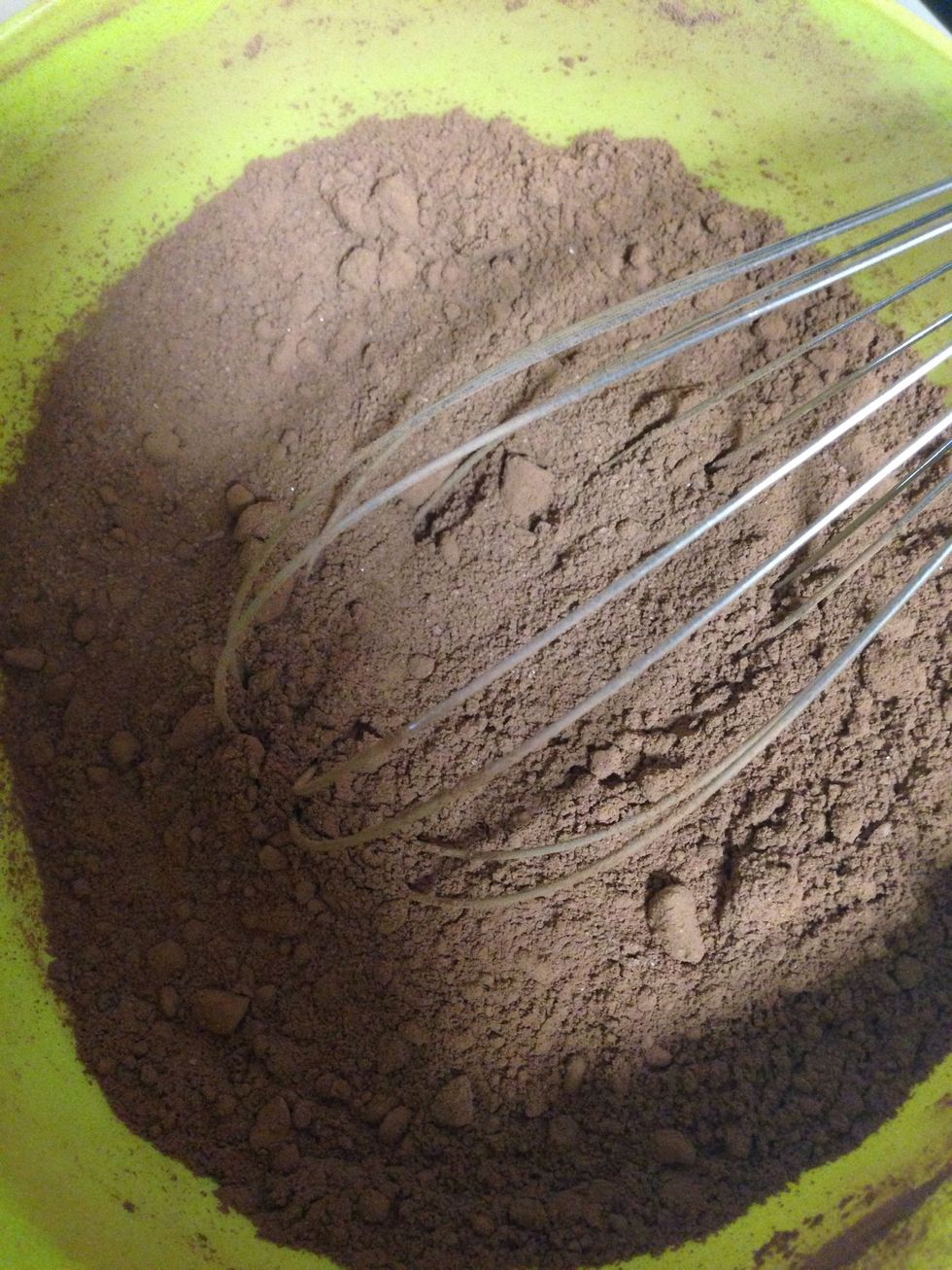 In a separate bowl whisk together cocoa powder, palm sugar, baking powder, baking soda, and salt. And add to the egg mixture, blend for a good 2-3 mins. And pour in your baking dish.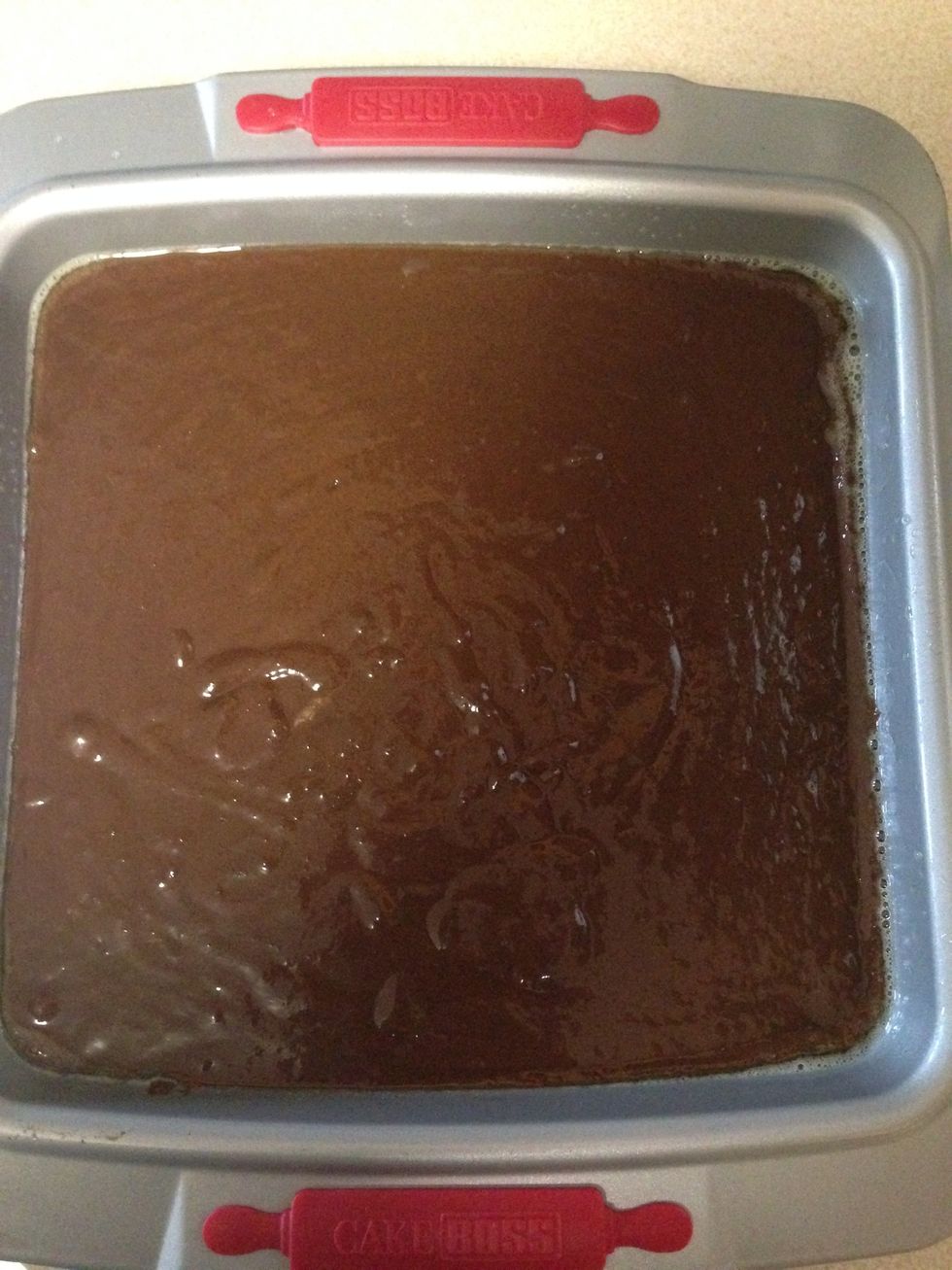 I'm using a 9 by 9 cake pan. Bake at 350 for 25-30 mins or until a knife comes out clean.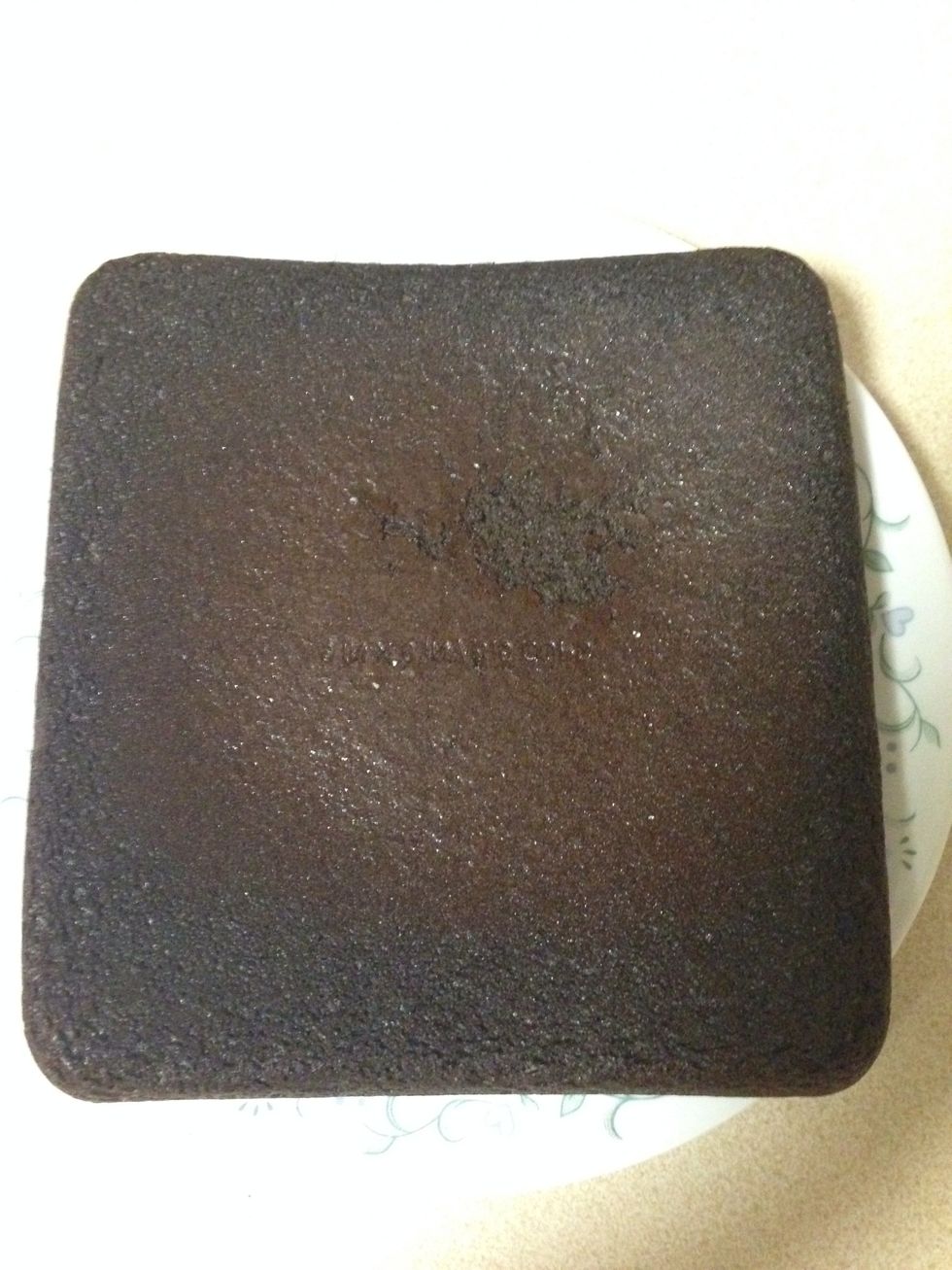 Take the cake out of the hot baking dish to stop additional cooking.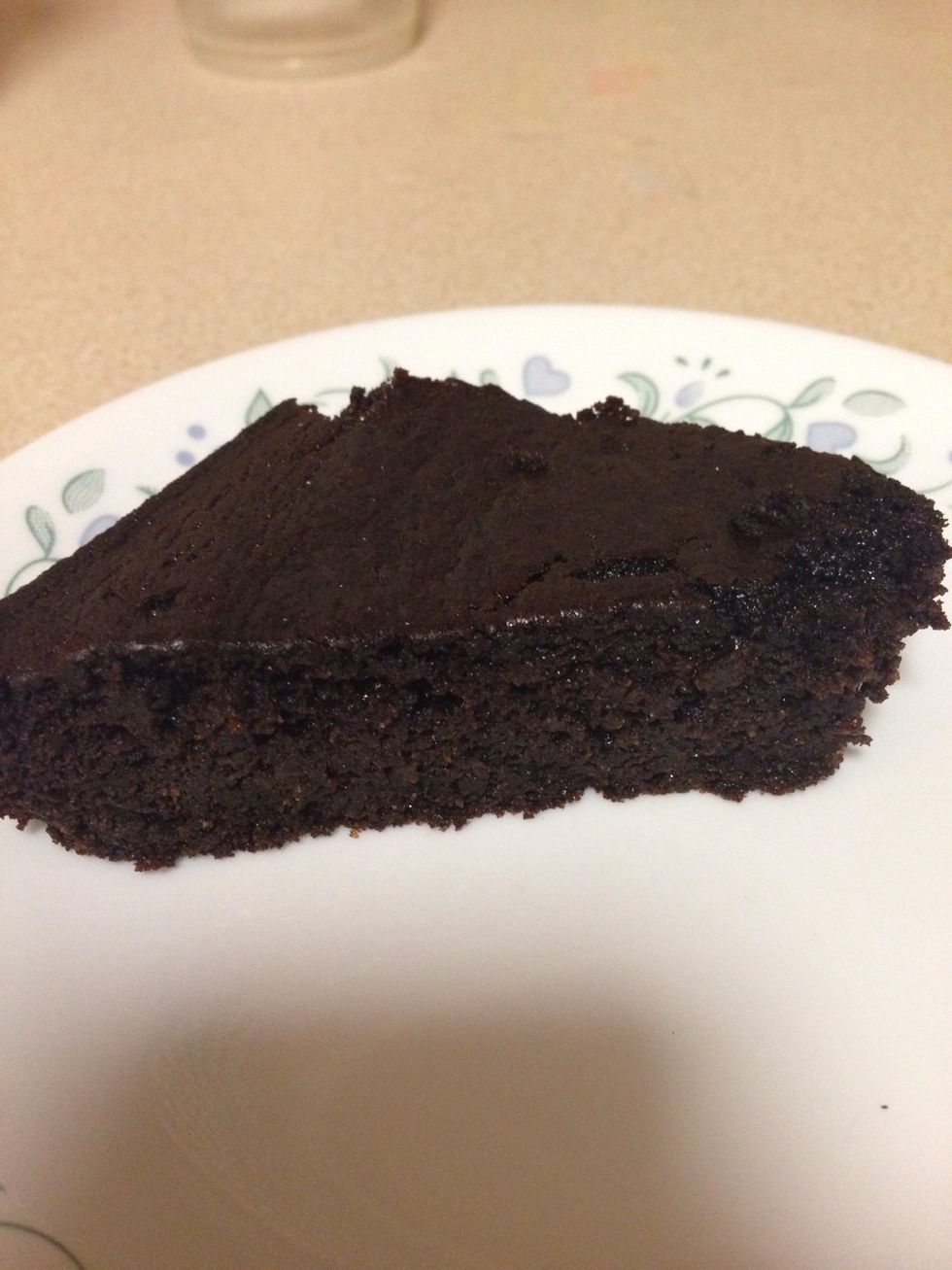 Here's a slice of heaven. Its absolutely guilt free, gluten free. My 3 year old daughter went nuts for it. Give it a try, you wont be disappointed.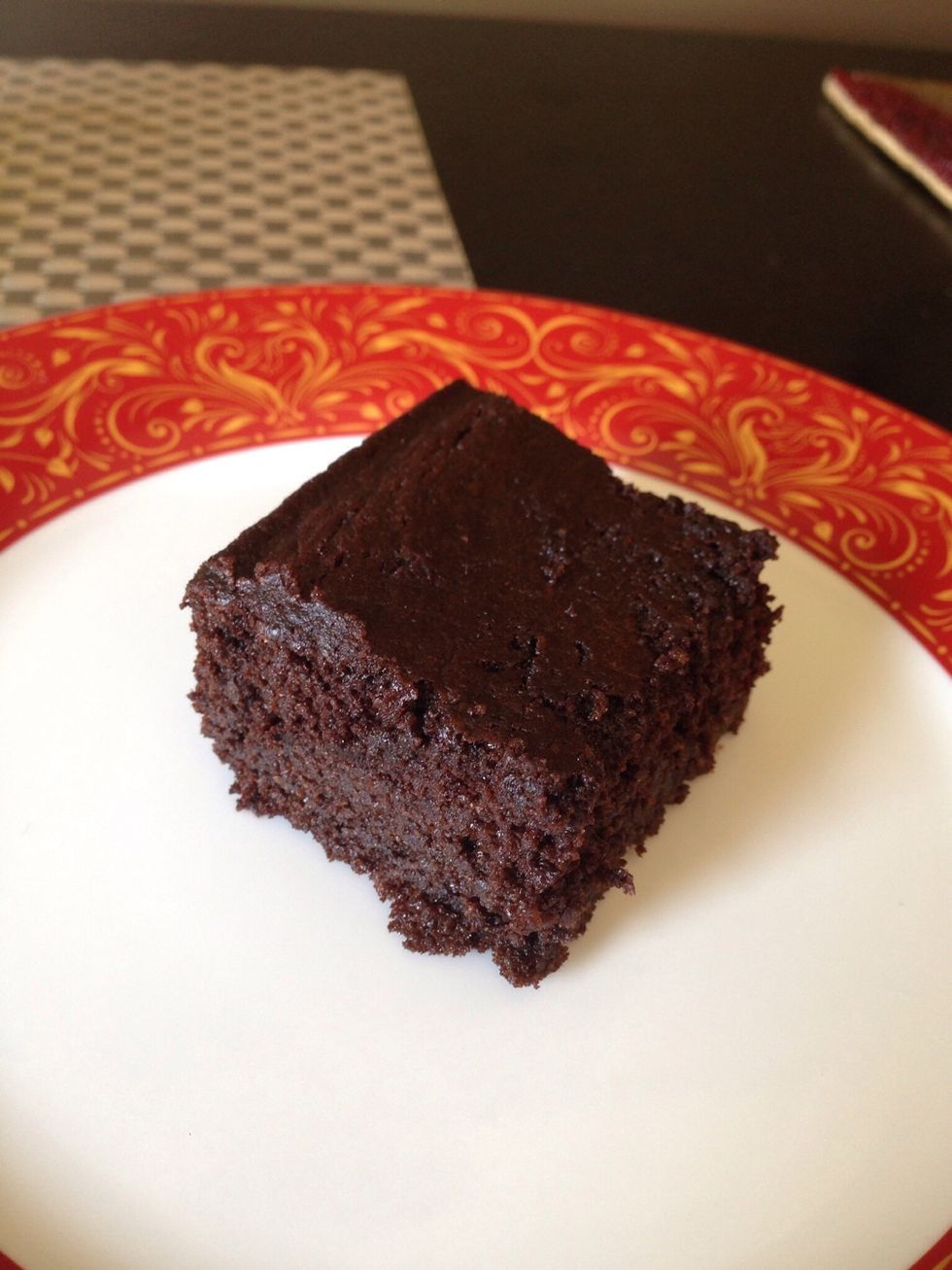 2.0c Cooked and cooled quinoa
4.0 Large eggs
1/2c Grape seed oil/canola oil/ coconut oil
1/2c Coconut palm sugar/stevia/agave syrup
1/2c Soy/coconut/skim milk
1.0c Unsweetened cocoa powder
1/2tsp Baking powder
1/2tsp Baking soda
1.0Tbsp Vanilla extract
1.0tsp Kosher salt