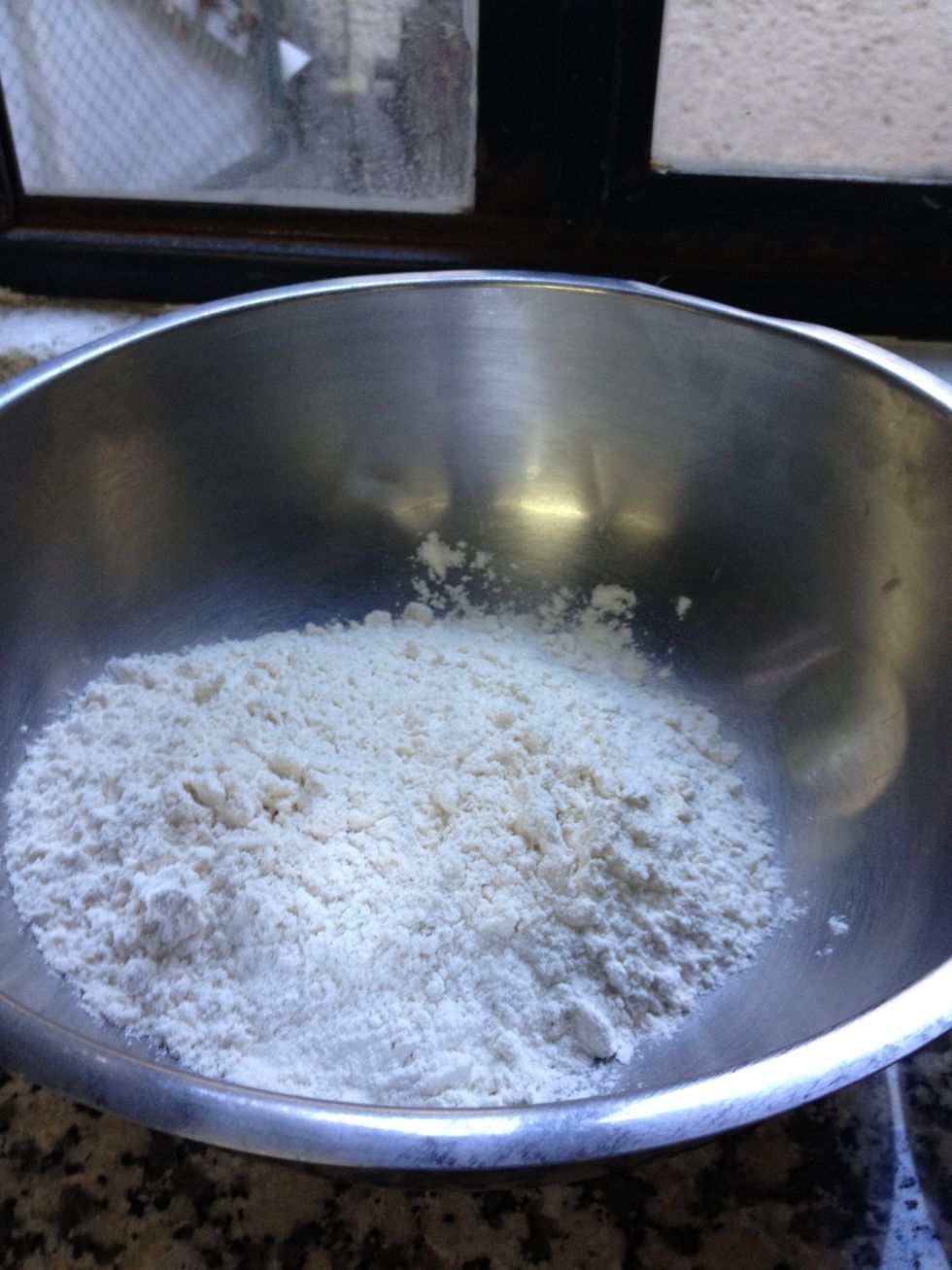 Prepare the Mise en Place ( put in a container each of the ingredients with the already mentioned measures)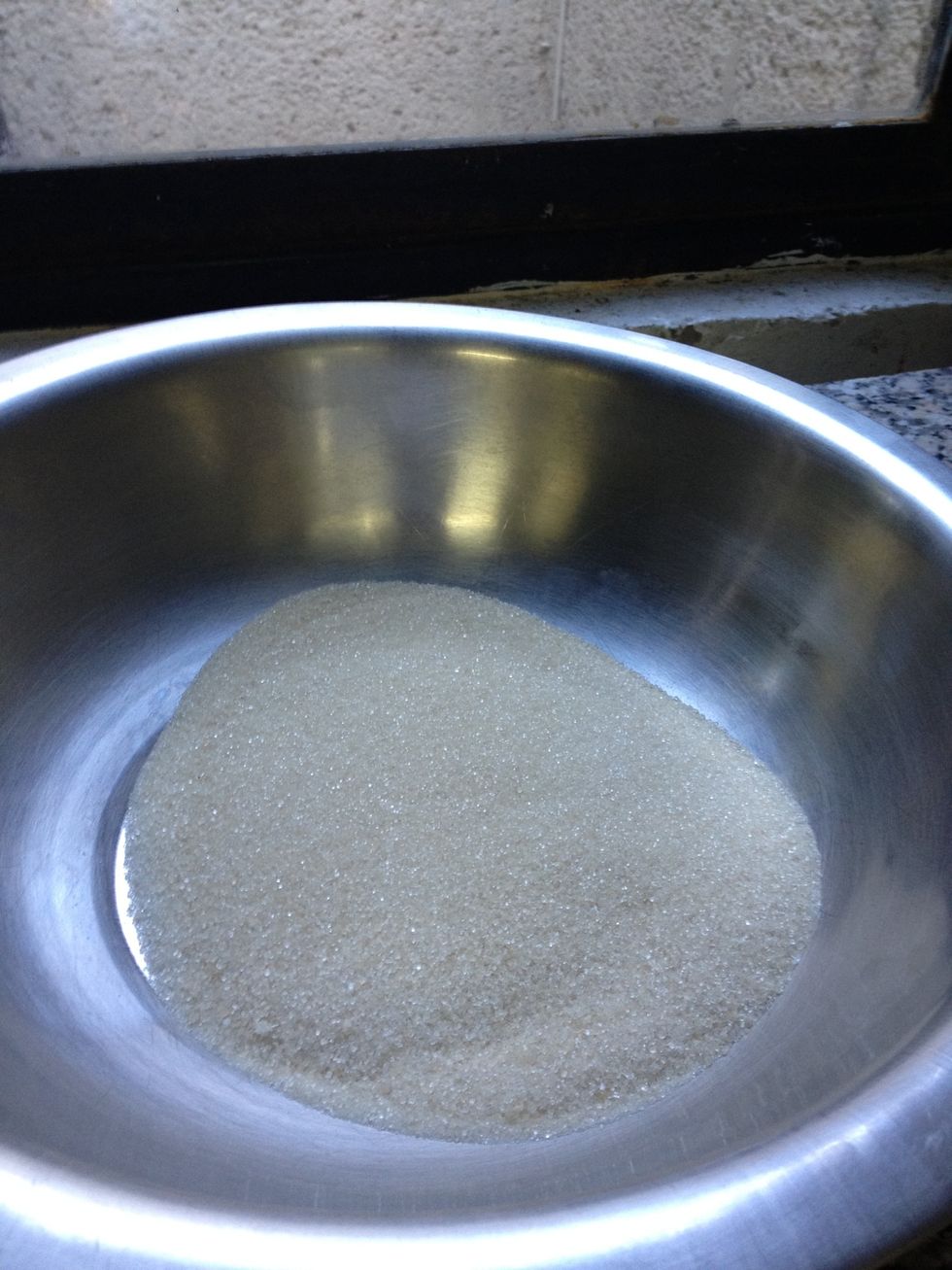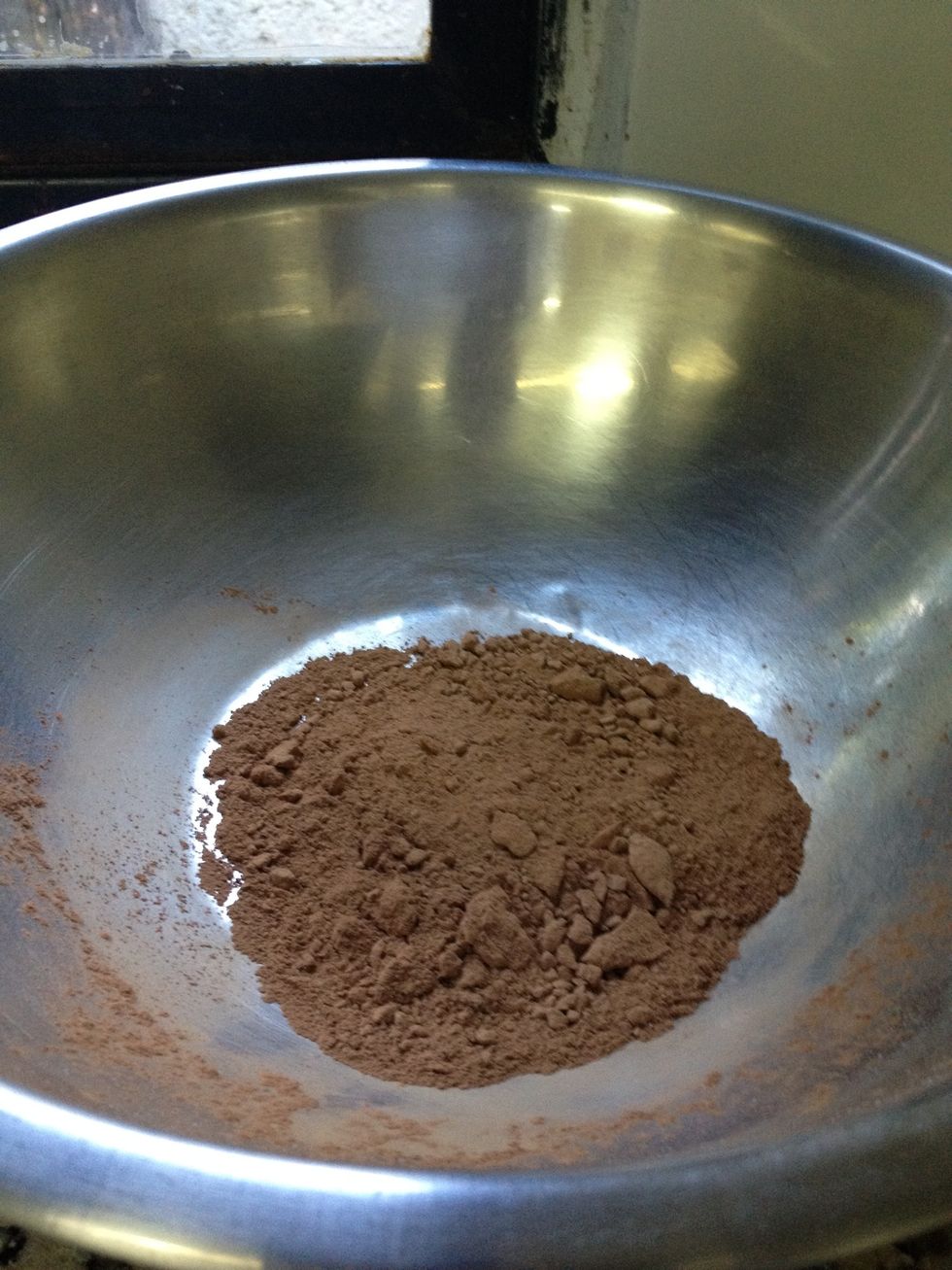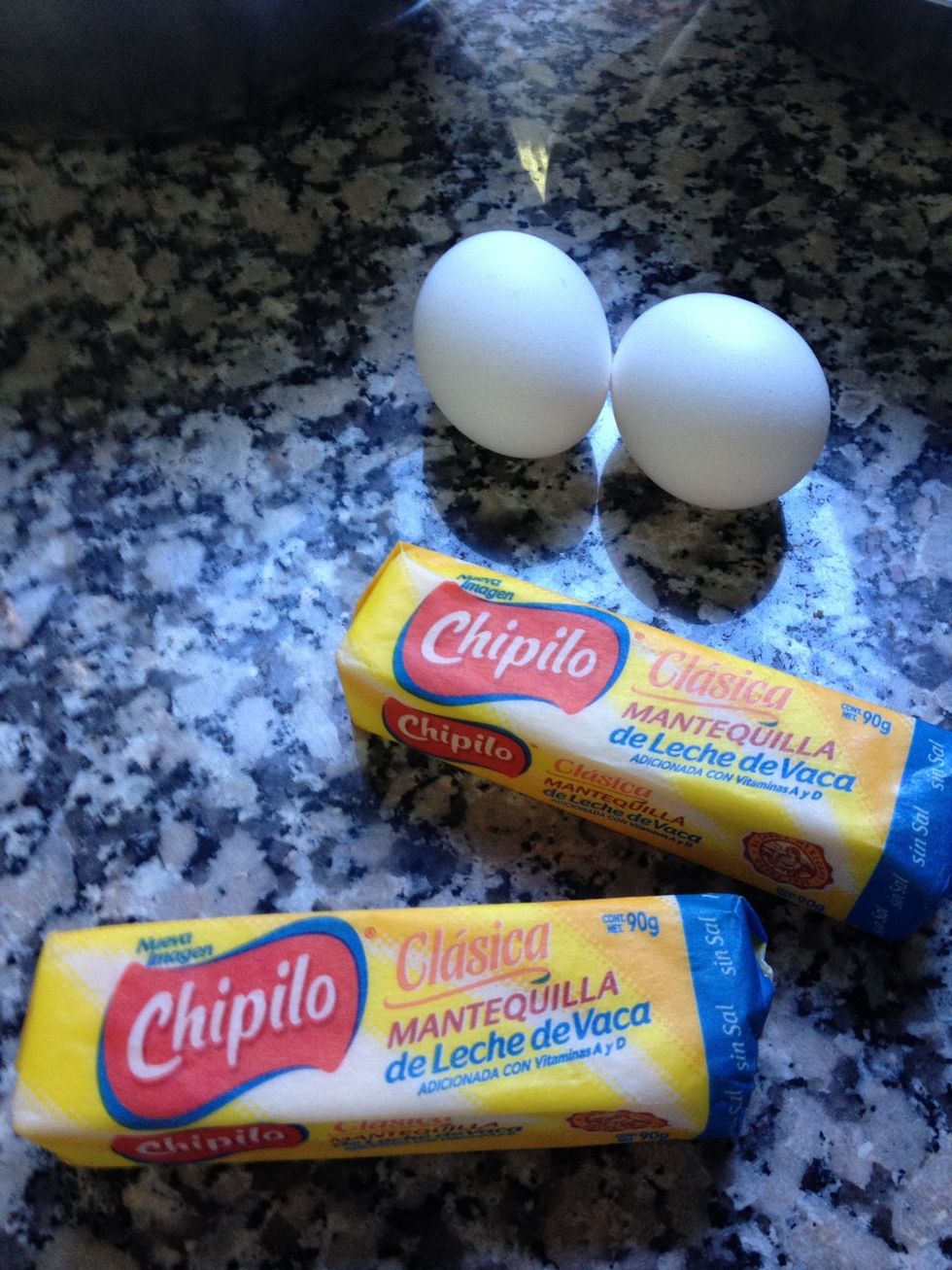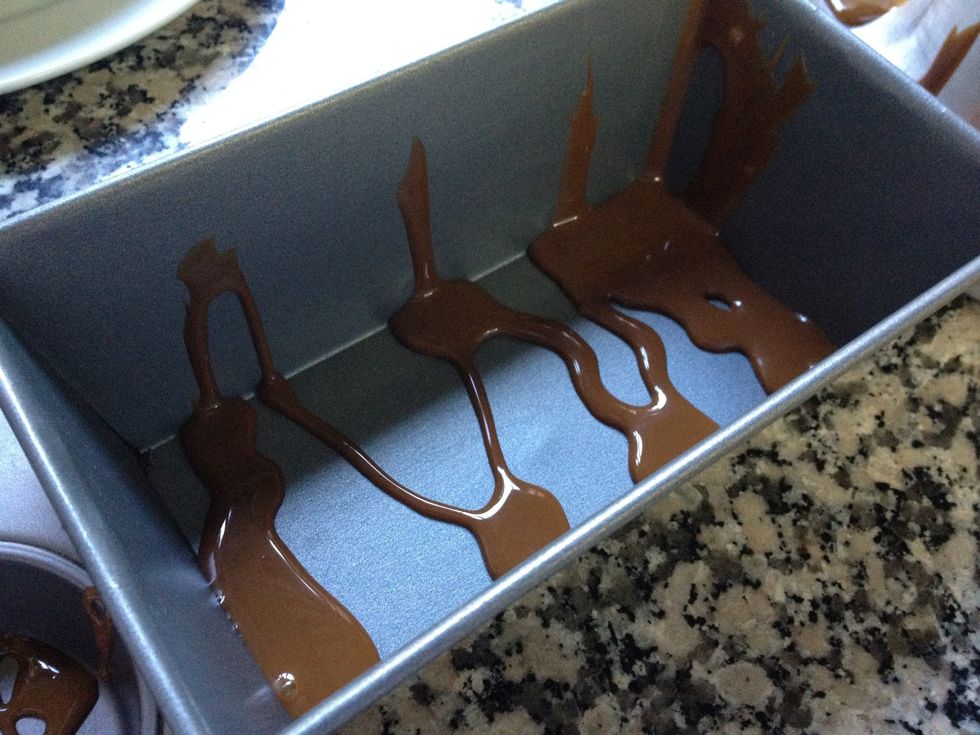 Poner la cajeta en el fondo de los moldes directamente. // Add the caramel in the bottom of the baking pan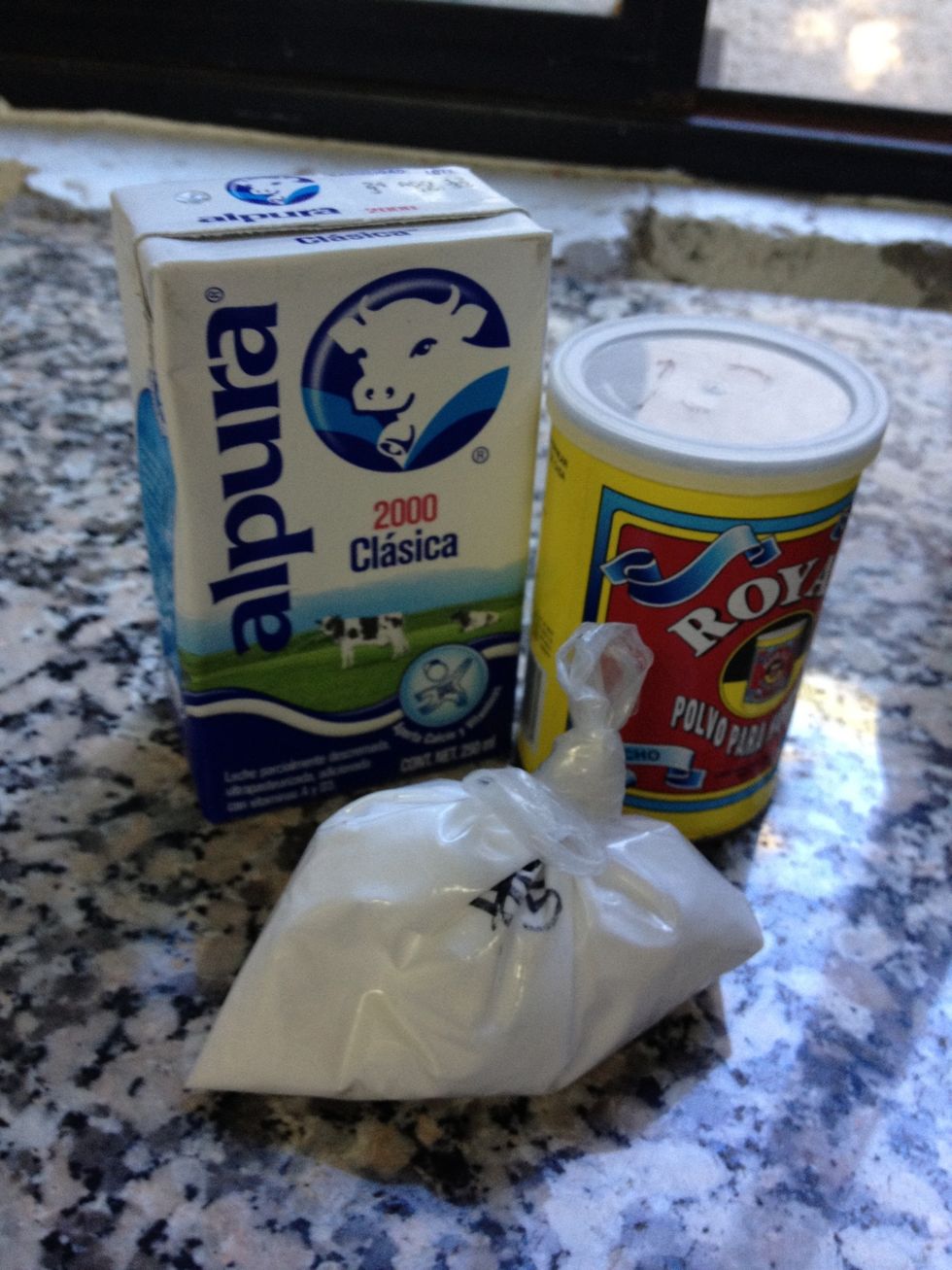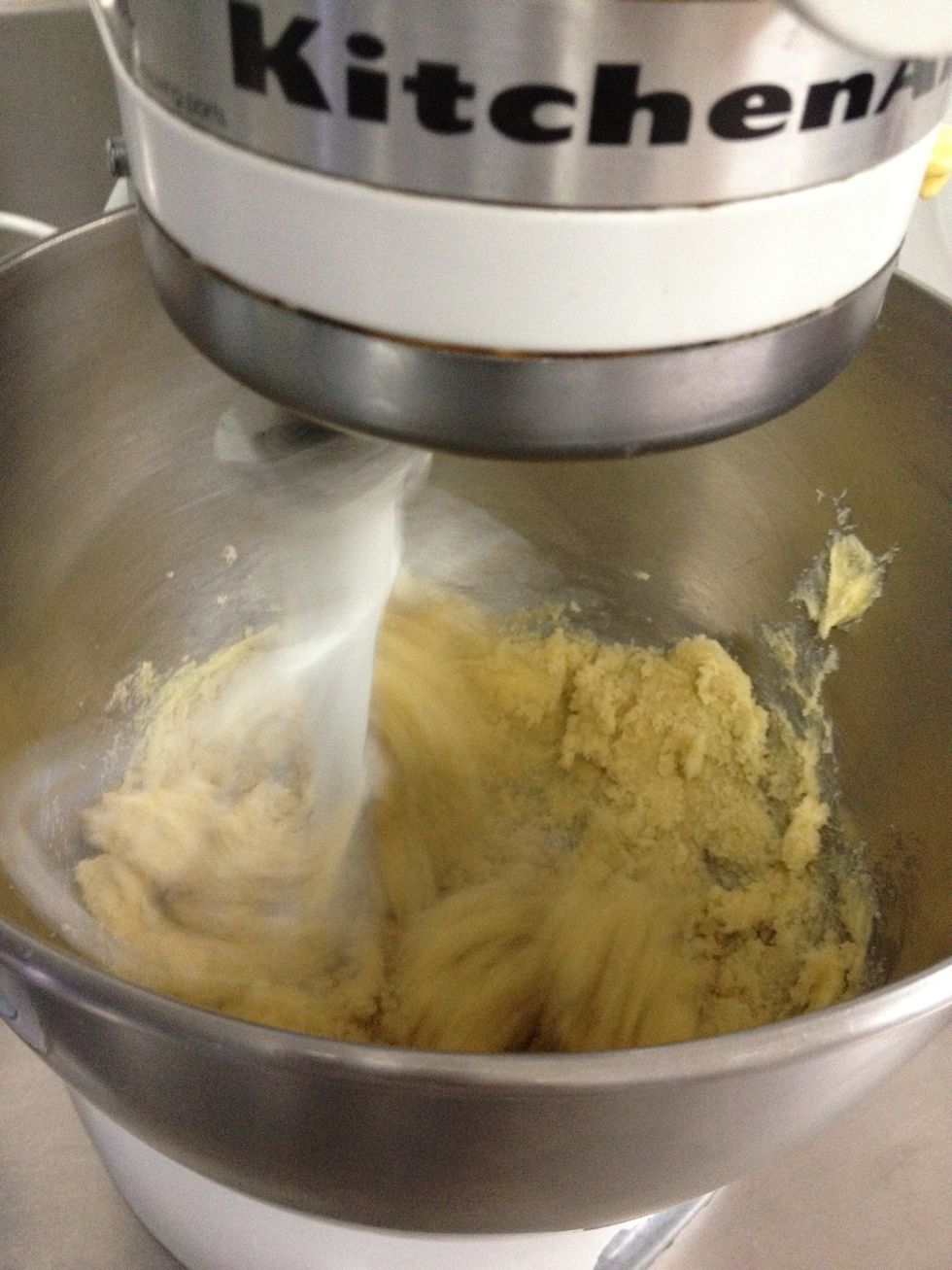 Batir la mantequilla y el azucar hasta hacer una masa. // Mix the butter and the sugar until a mass is made.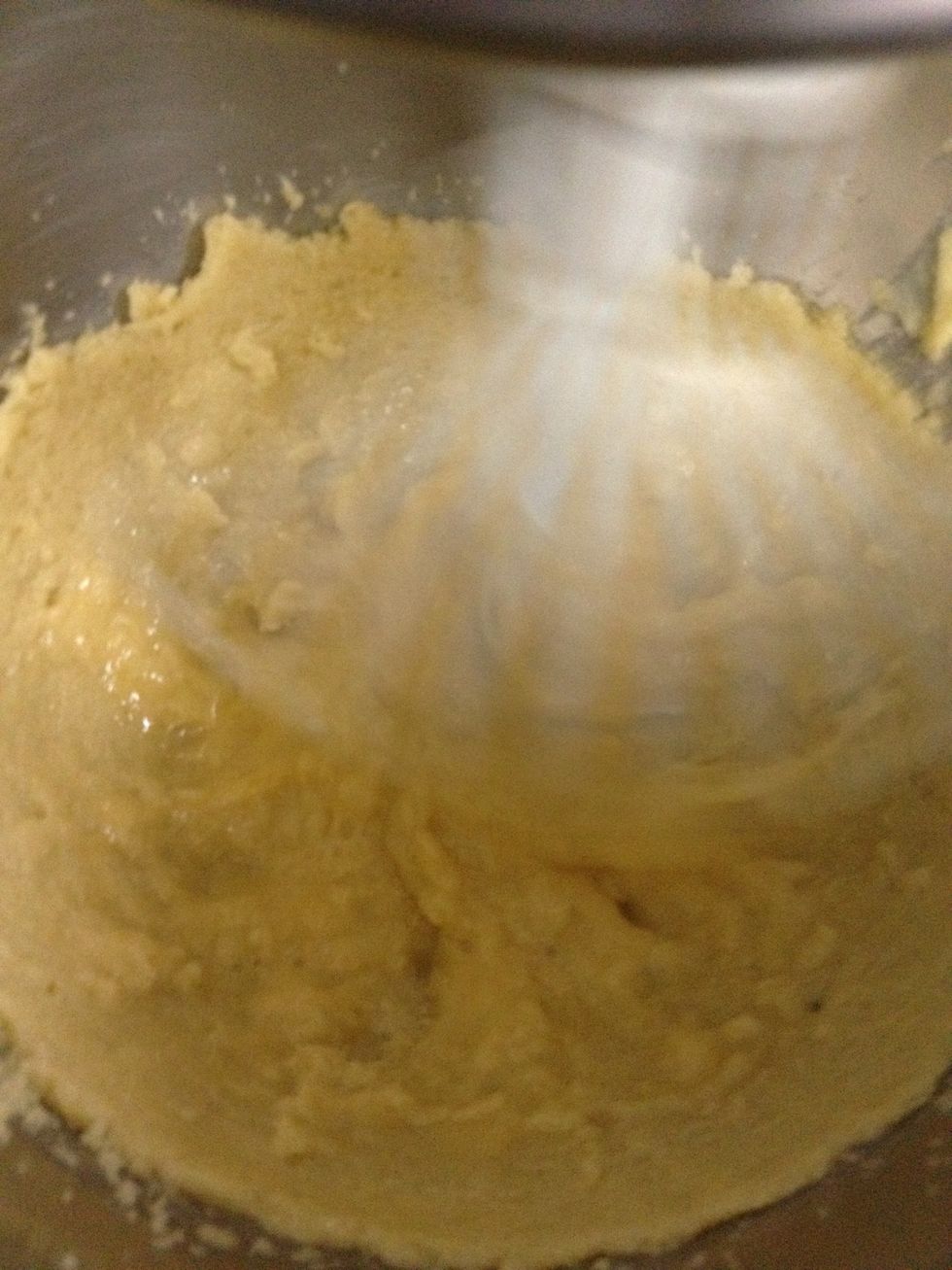 Agregar 1 huevo // Add 1 egg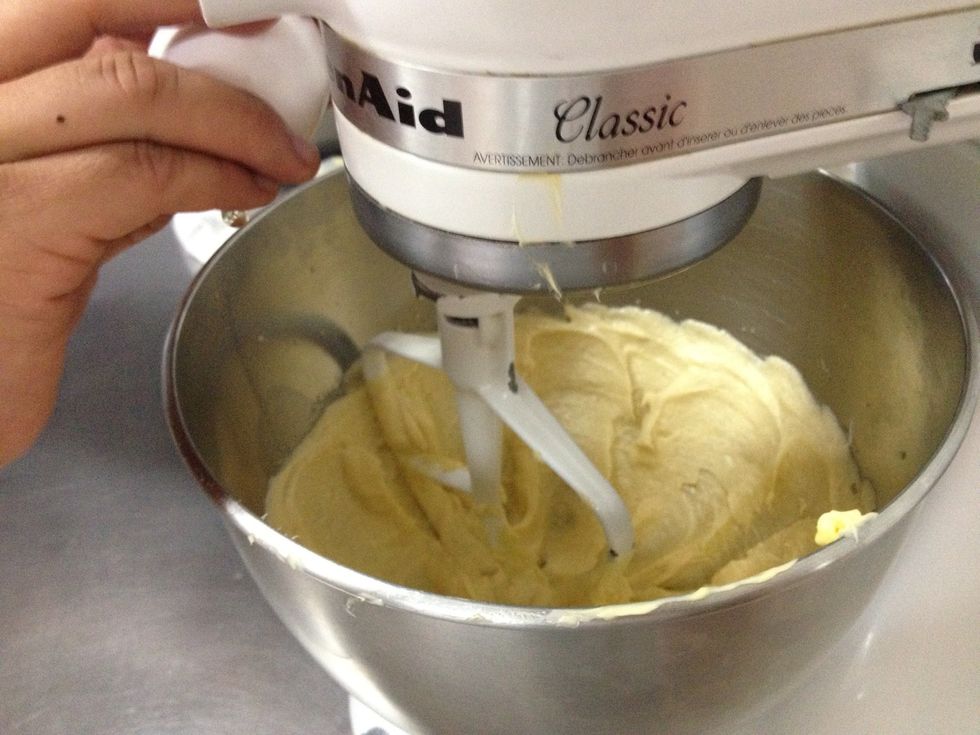 Batir un poco hasta que se integre// Mix a bit until it integrates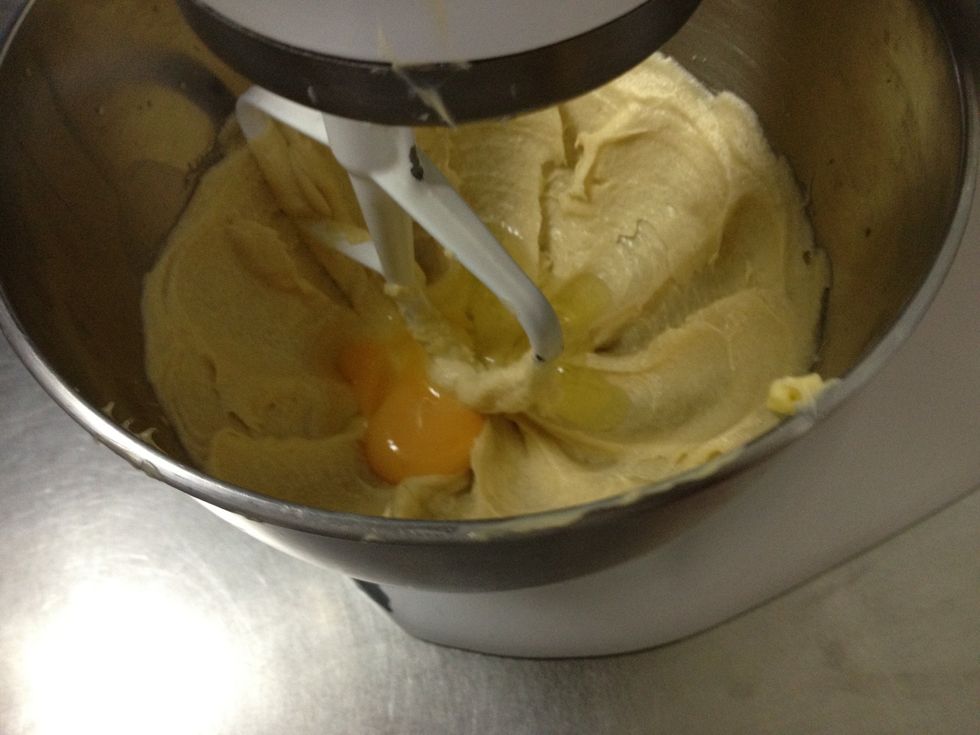 Agregar el segundo huevo e integrar// Add the second egg and mix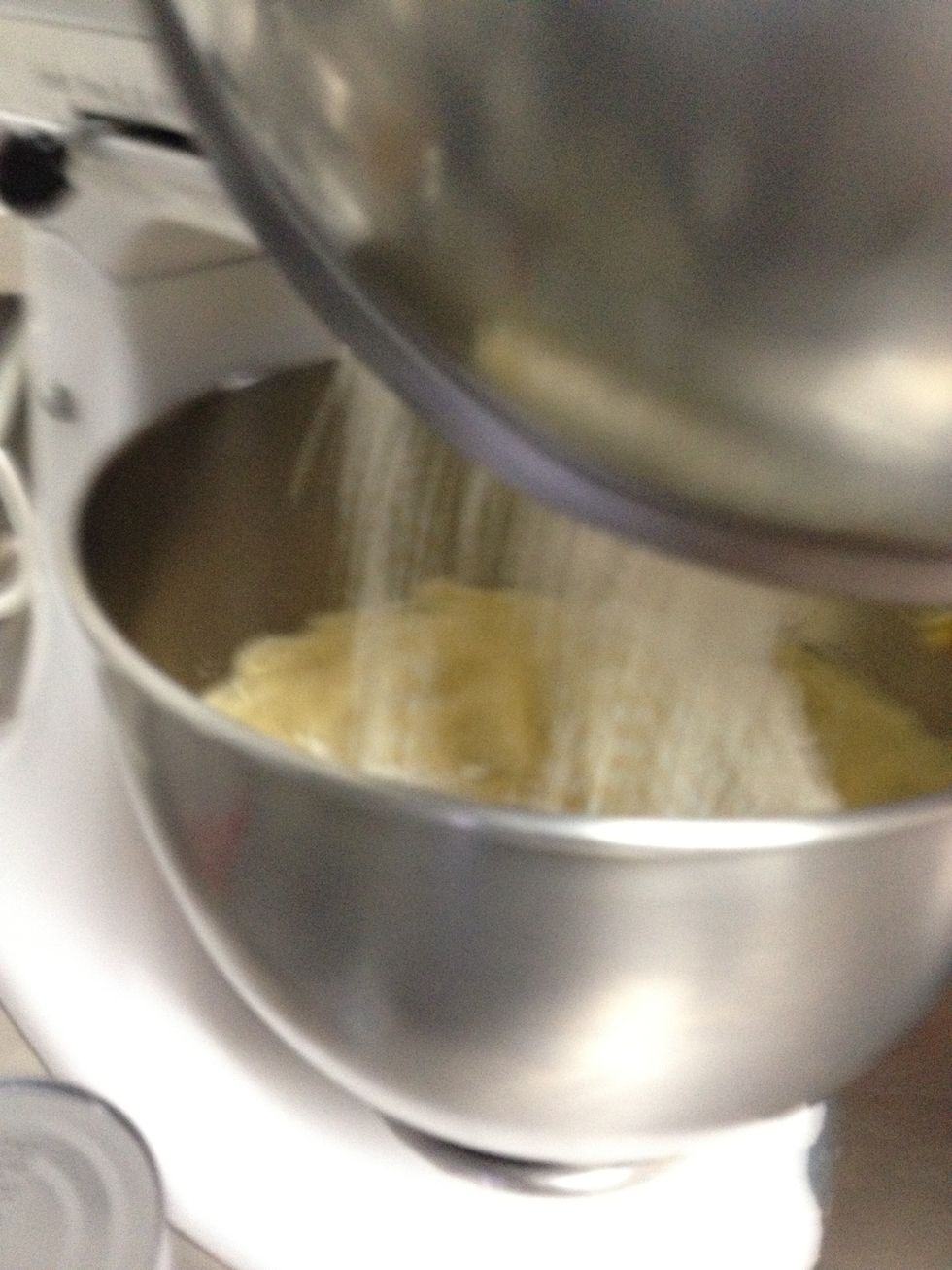 Parar la batidora y Agregar el harina //Stop the mixer and Add the flour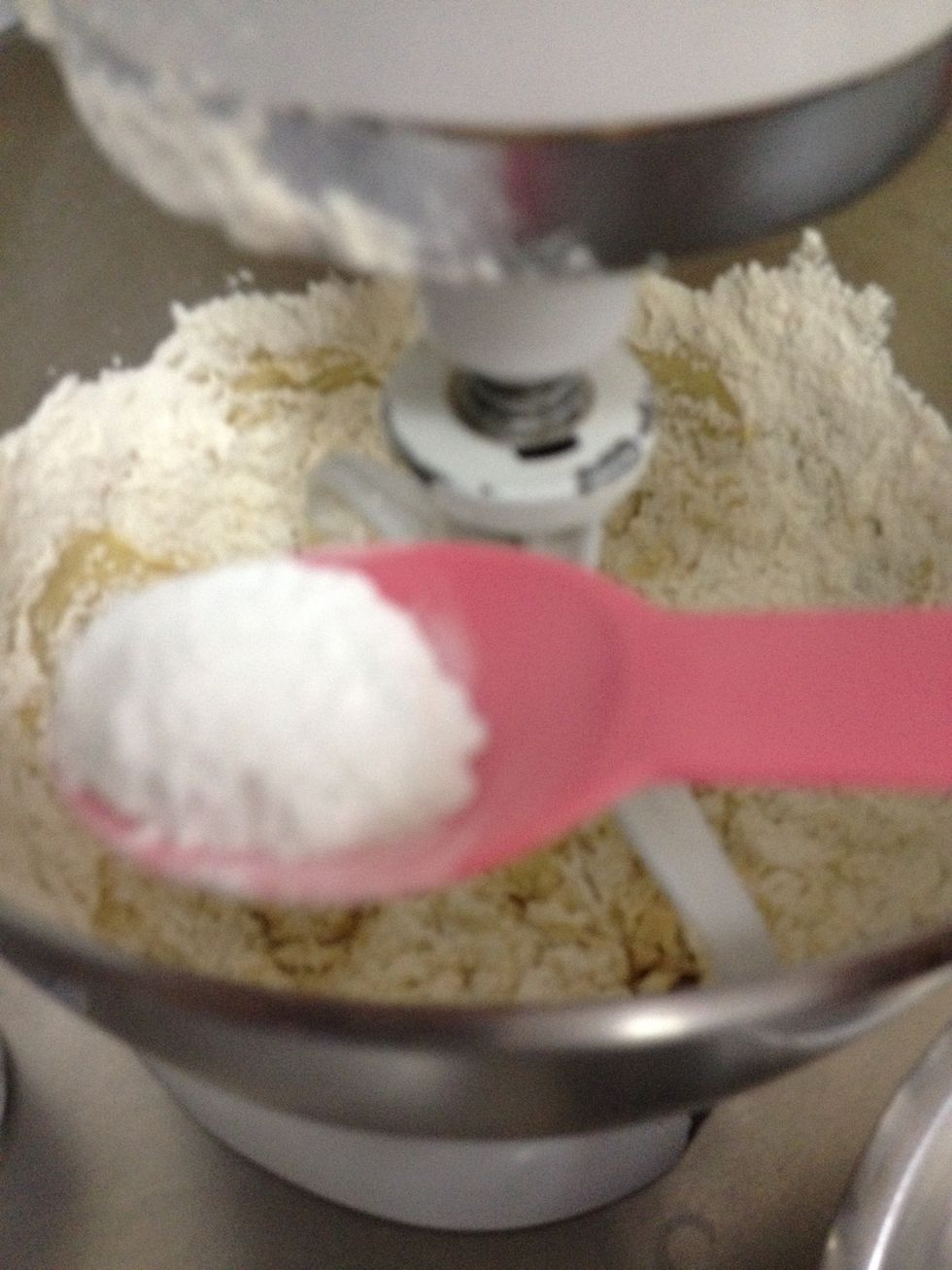 Polvo para hornear// Add the baking powder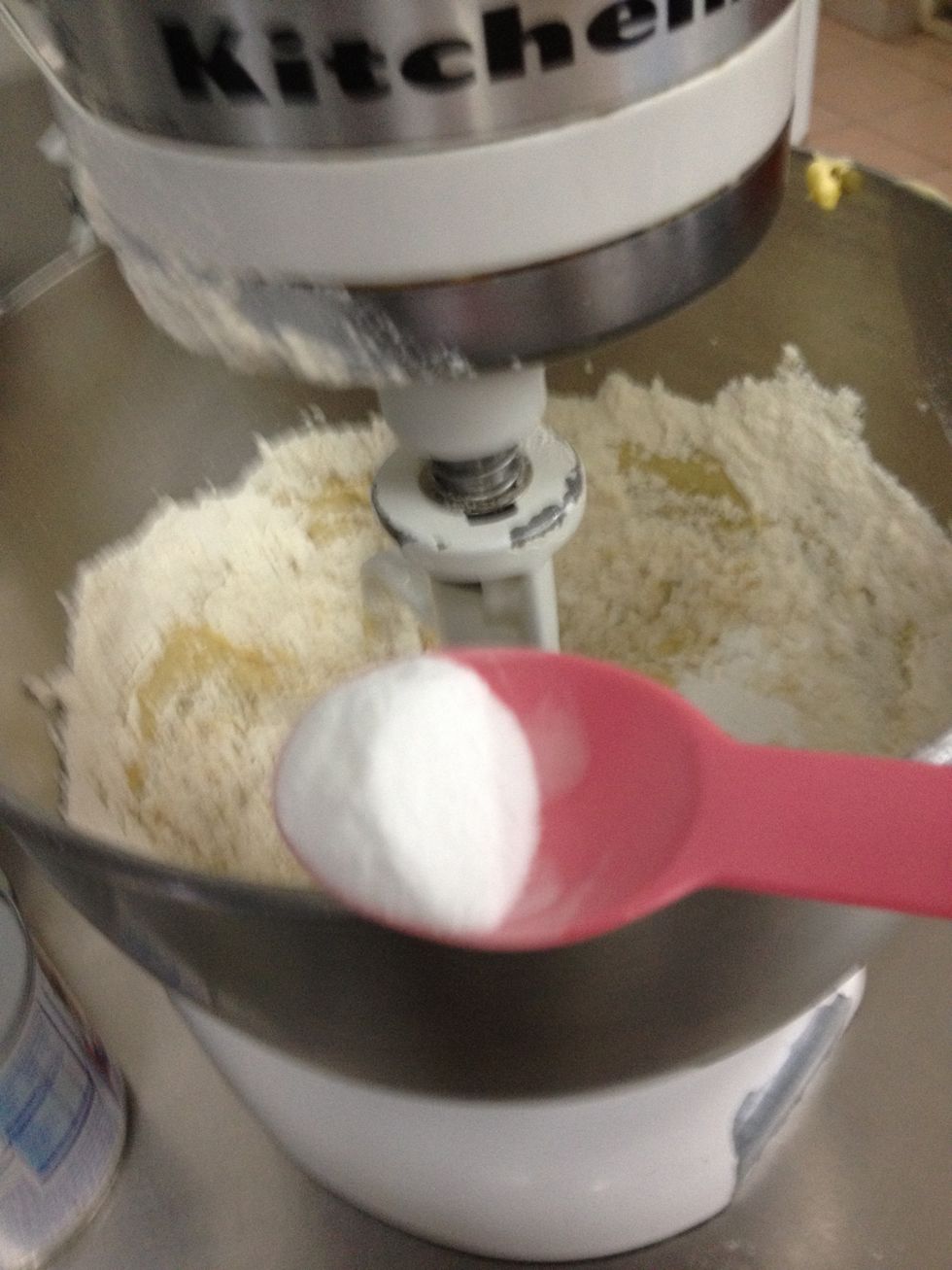 Bicarbonato de Sodio// sodium bicarbonate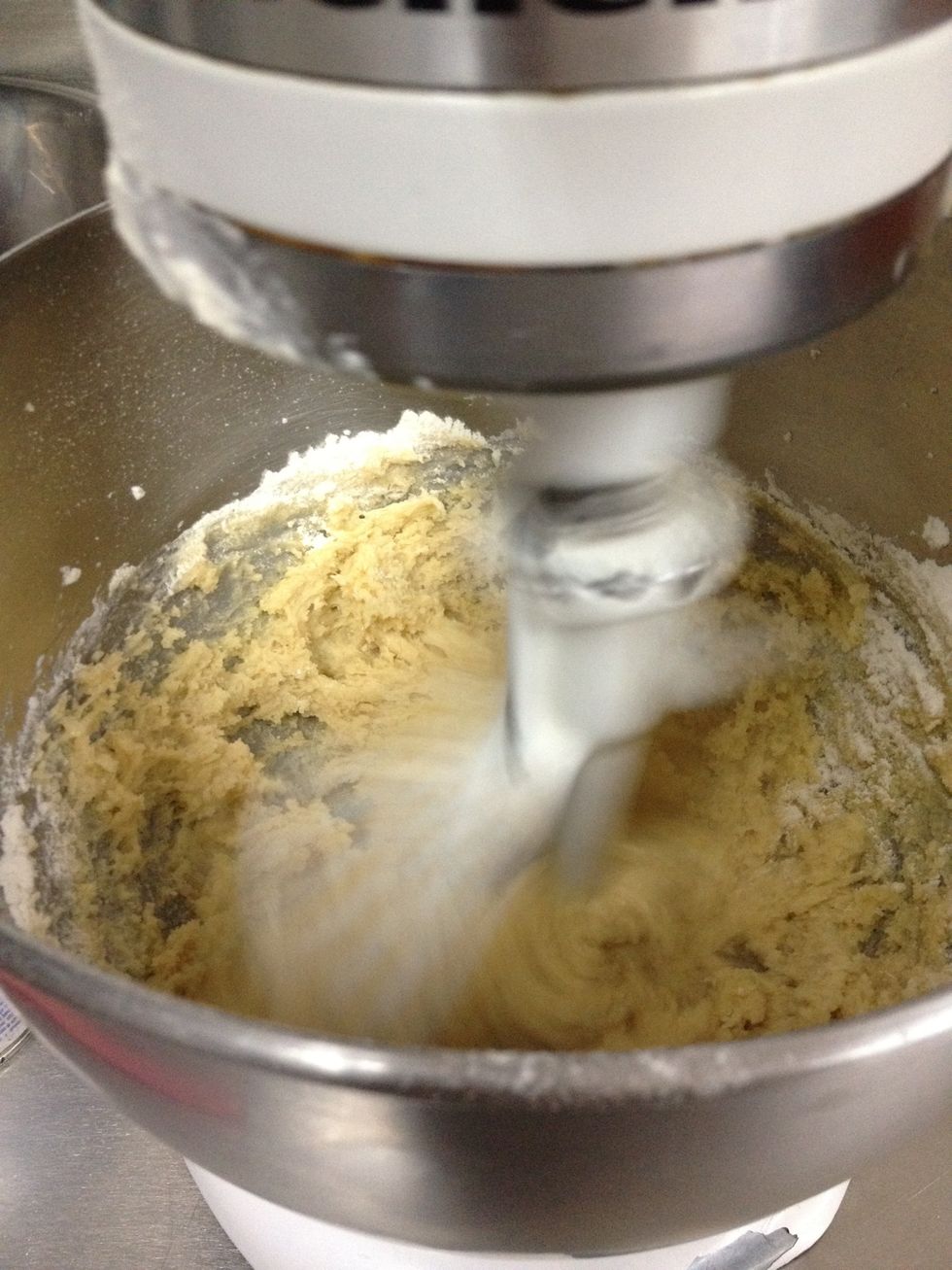 Pizca de sal y batir poco a poco para que no salte.// add a pinch of salt and beat slowly , being careful 'cause it could get out of the bowl.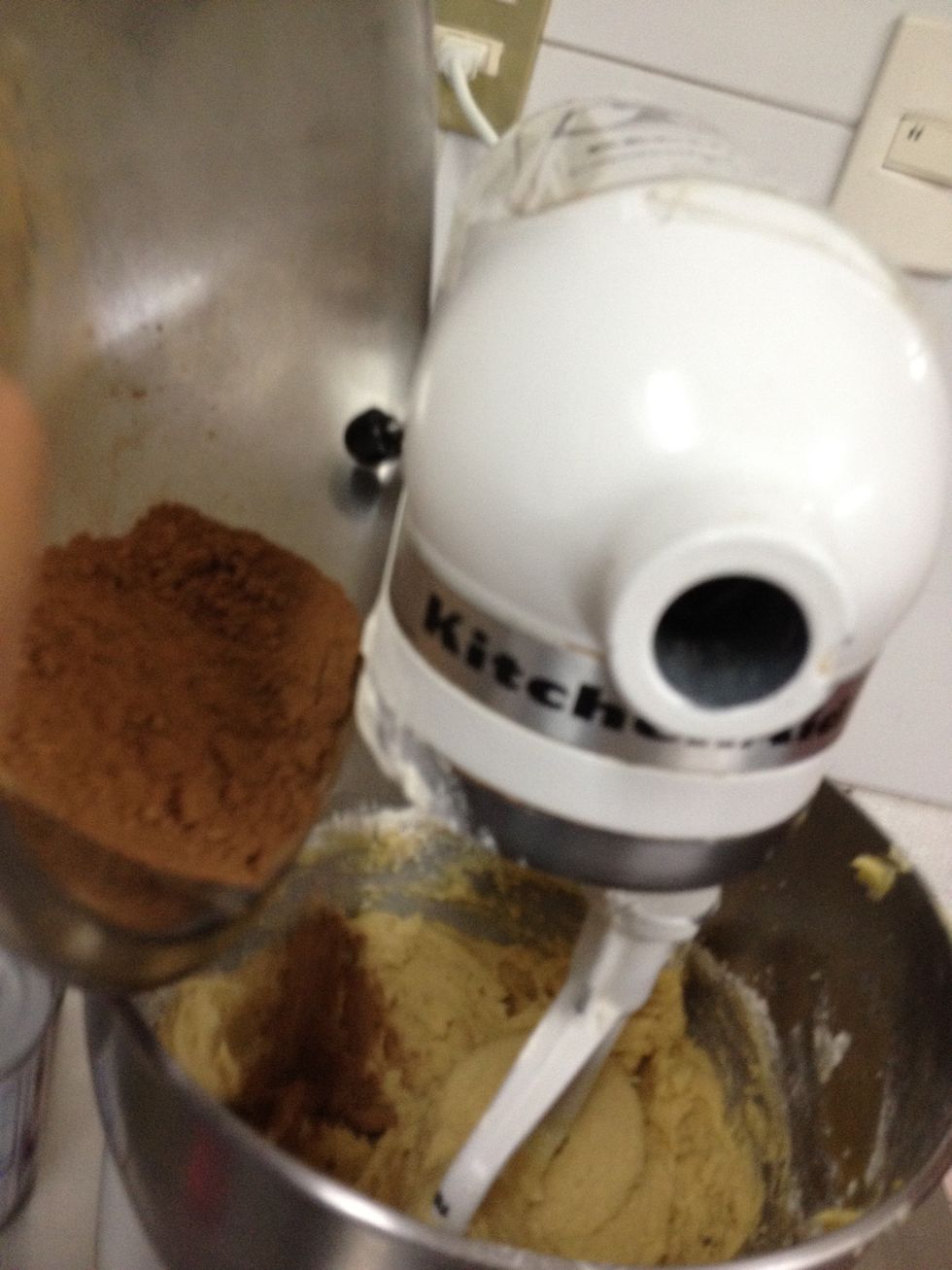 Agregar la cocoa y mezclar// add the cocoa and mix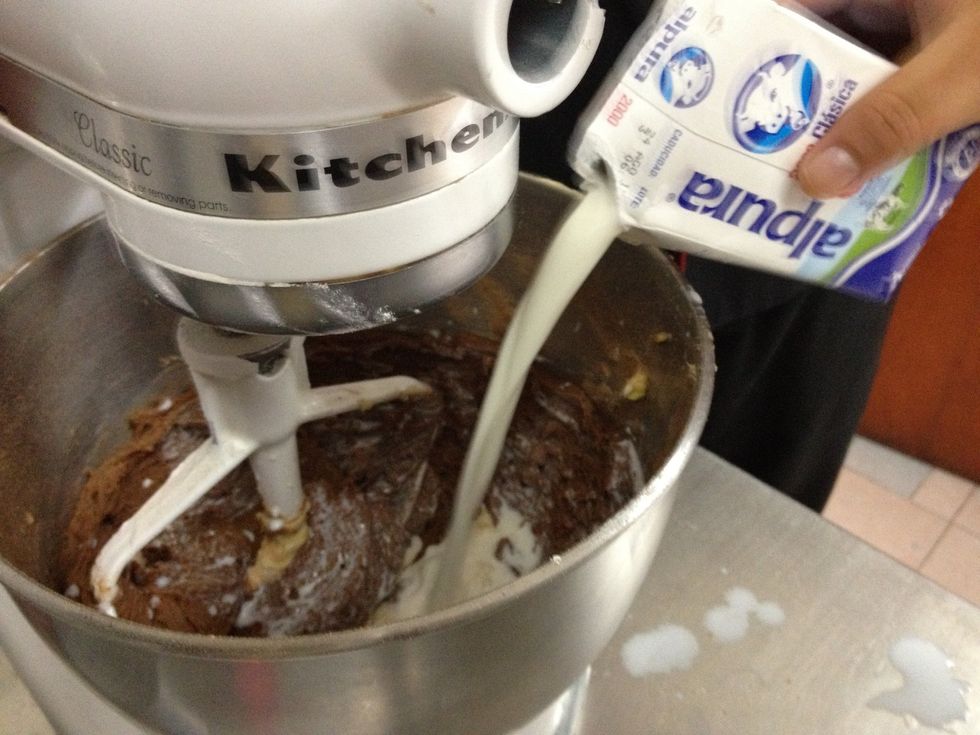 Hidratar la masa con leche sn que quede muy liquido// Hidratate the mass with milk, it doesn't have to be to liquid.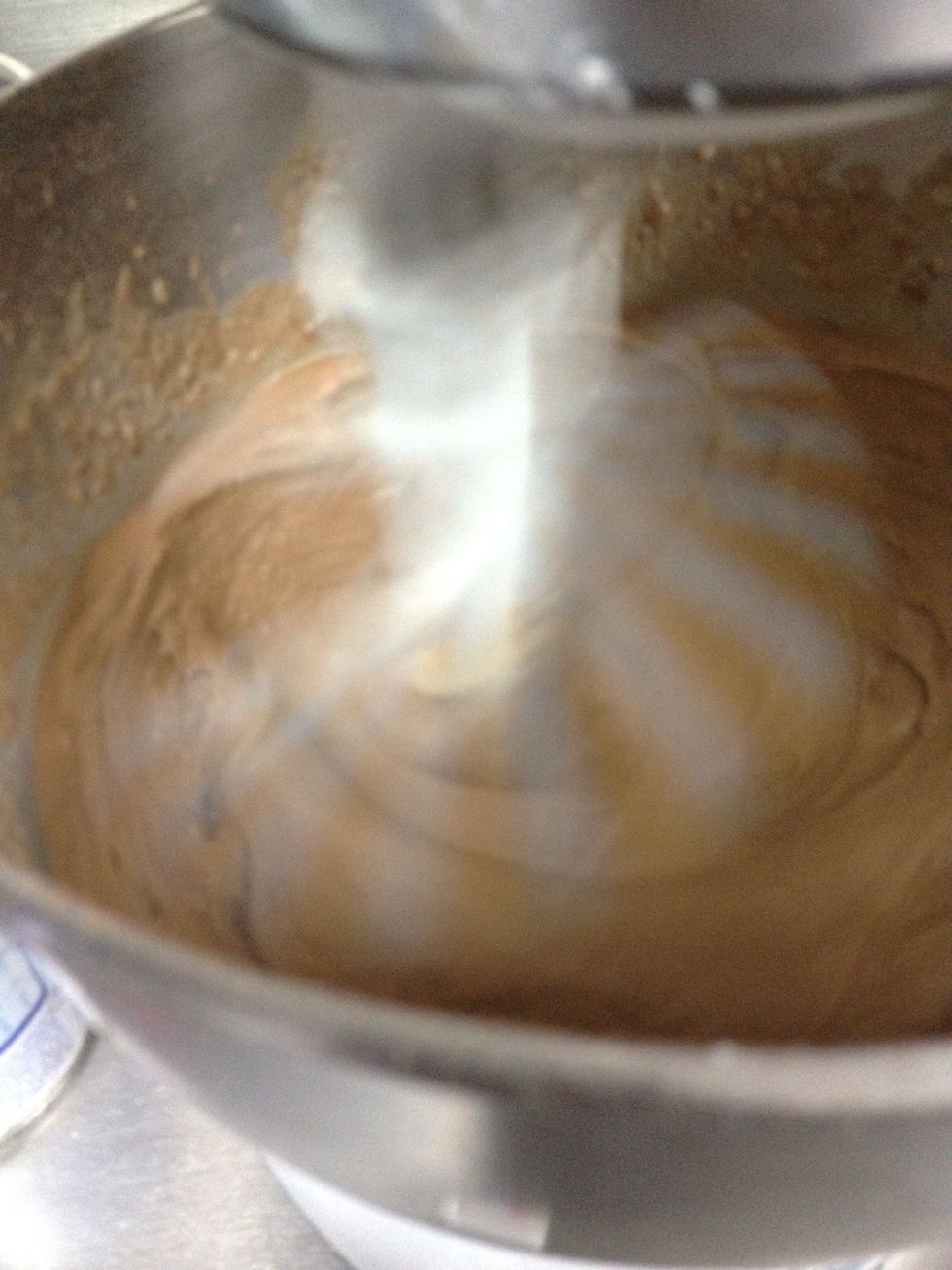 Batir // Mix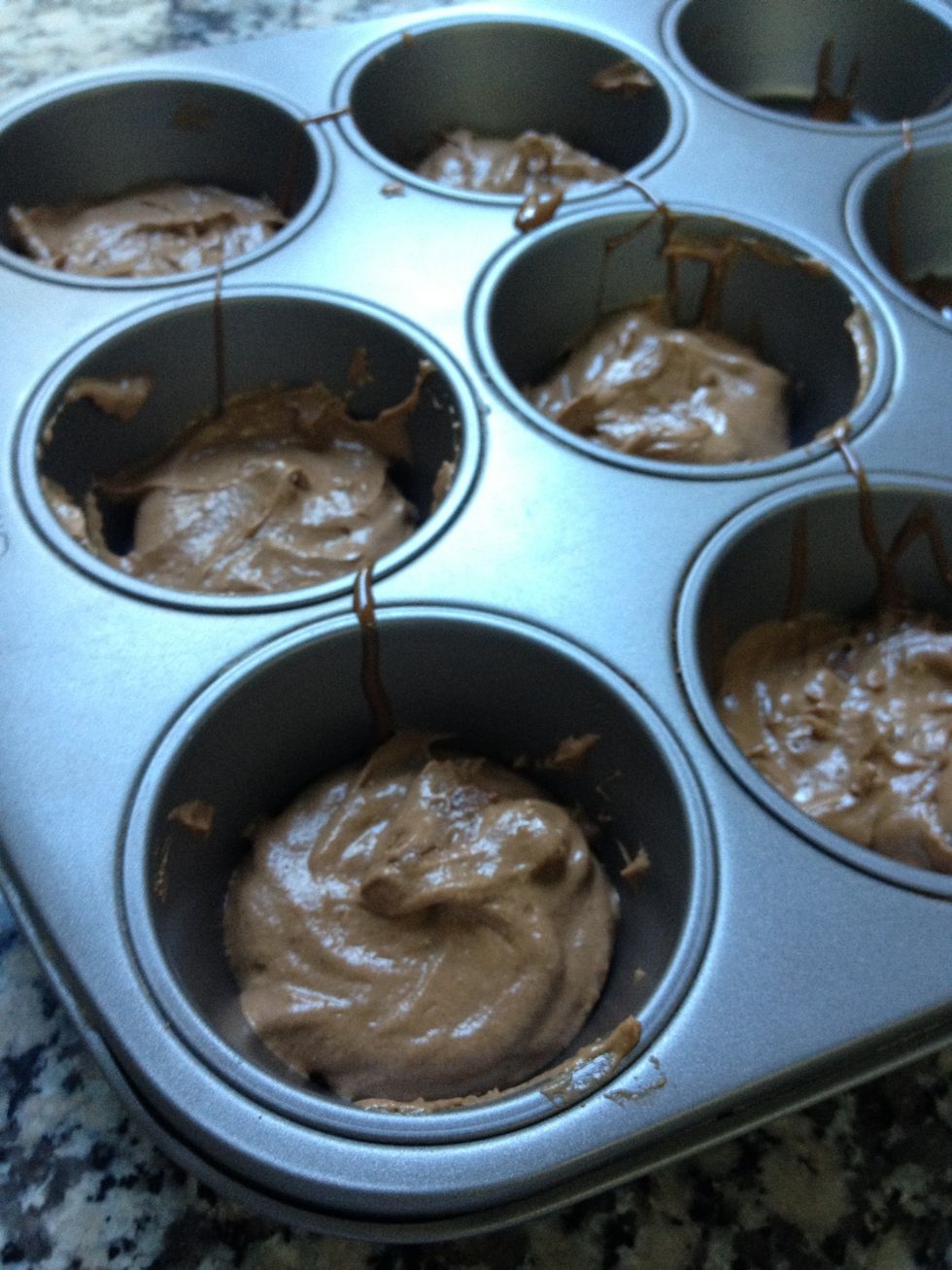 Agregar la mezcla en los moldes// Add the mass in the baling pan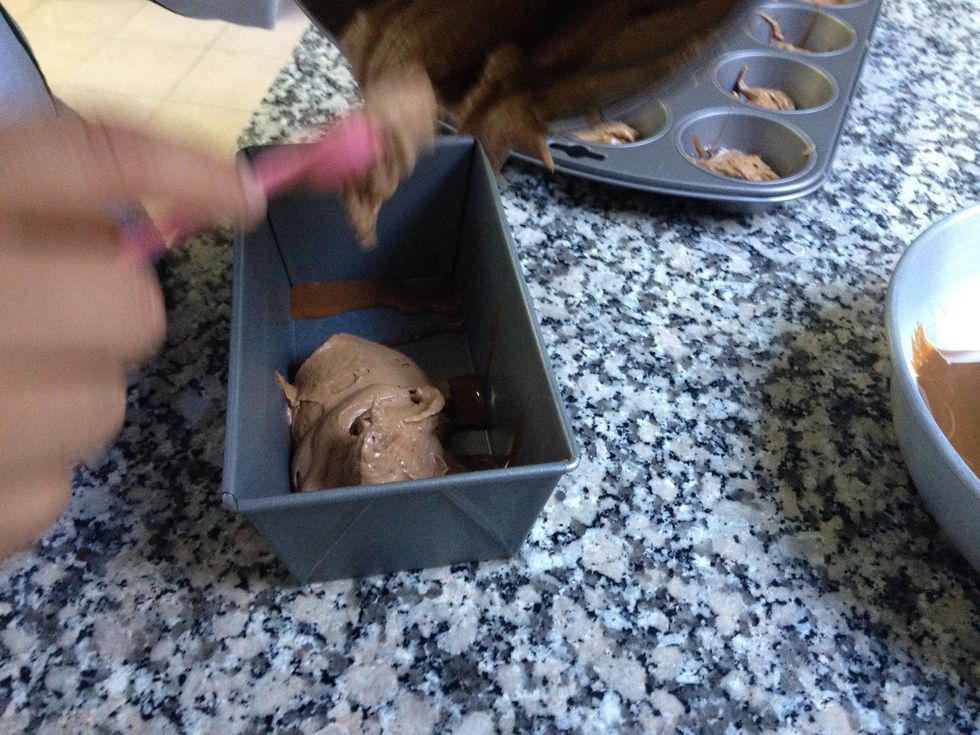 Puede presentarse en moldes pequeños o en moldes grandes// you can use any kind of baking pan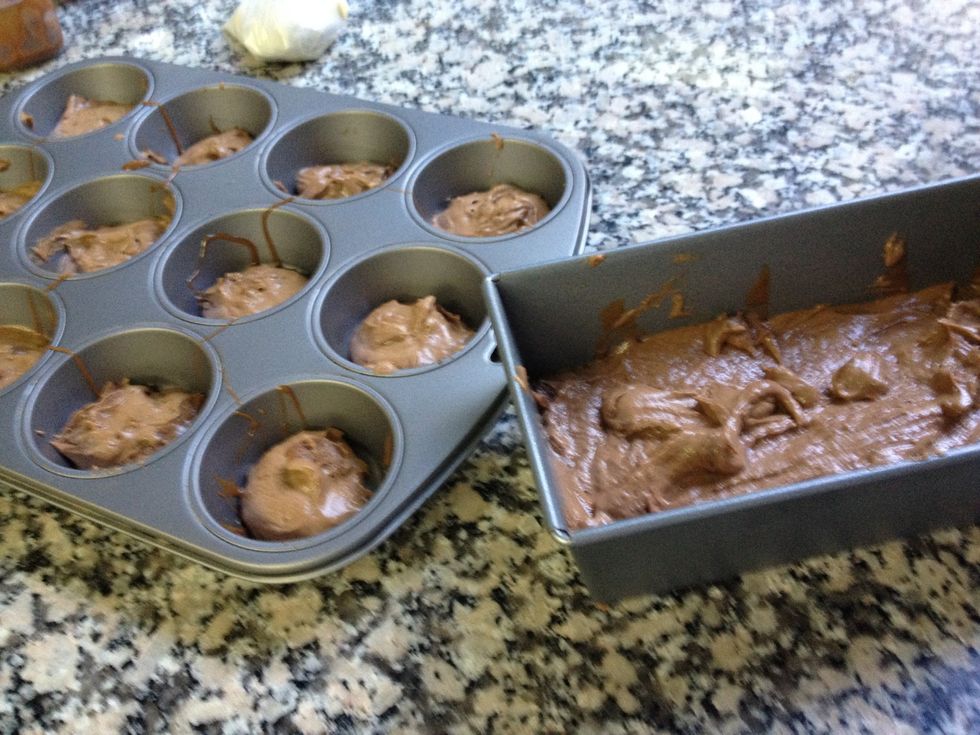 Reservar// set aside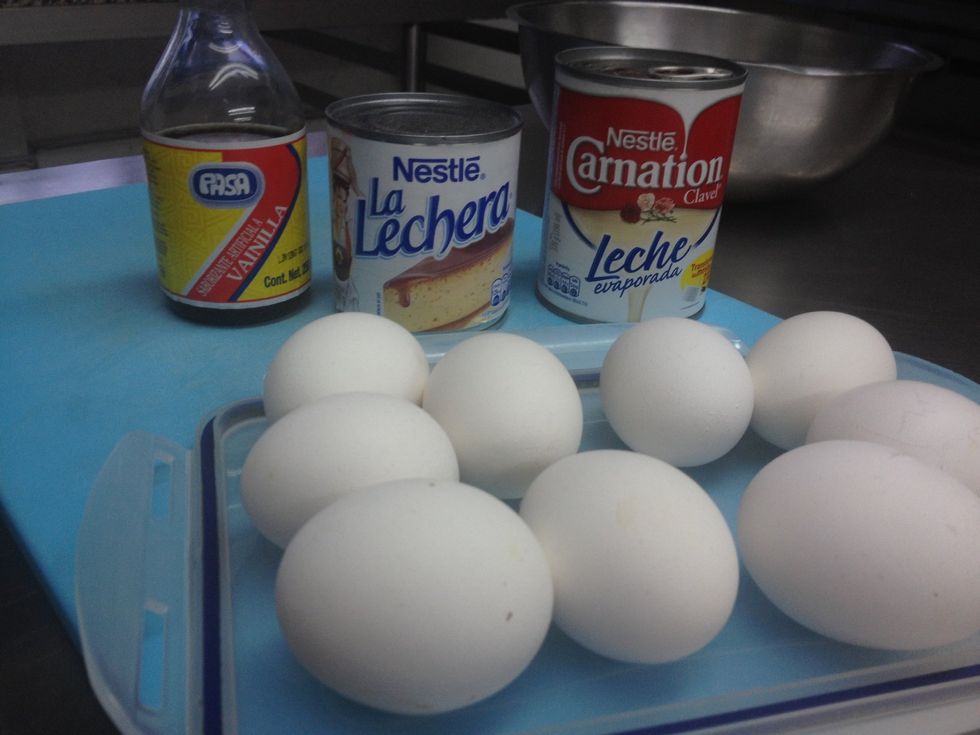 Para el flan...// for the flan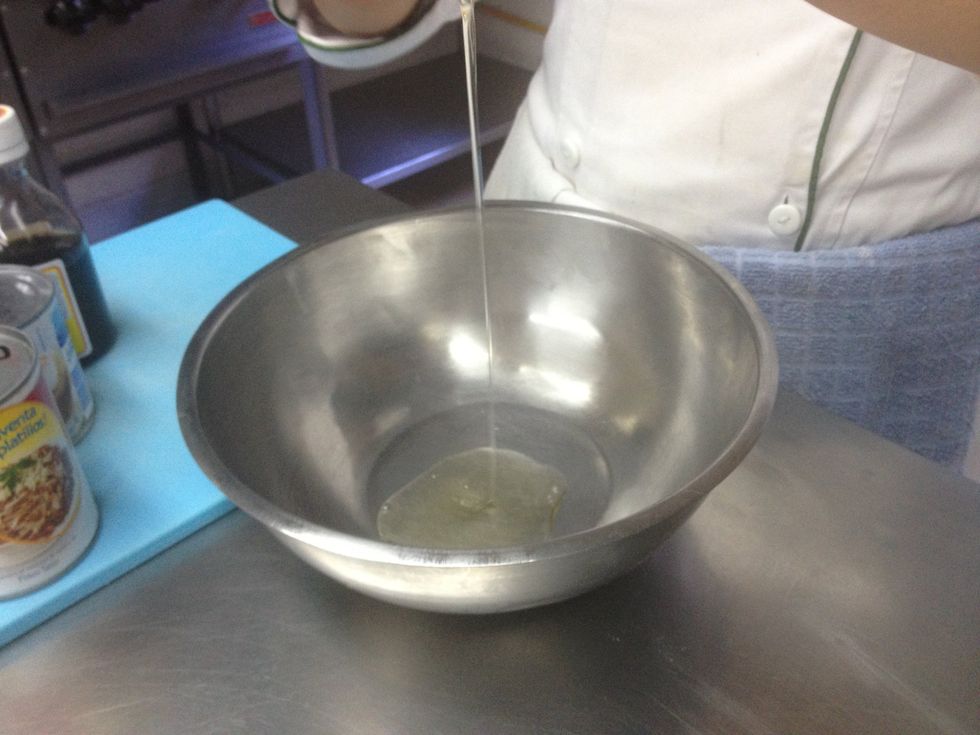 En un bowl mezclar los ingredientes// mix all the ingredients in a bowl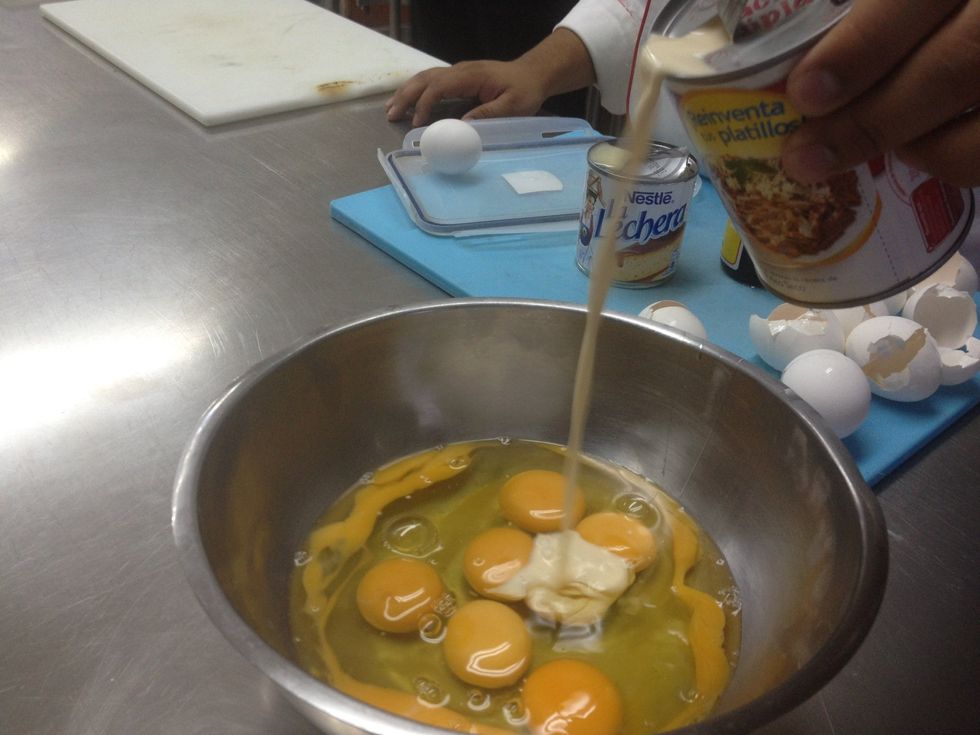 Huevos y leche evaporada// eggs and evaporated milk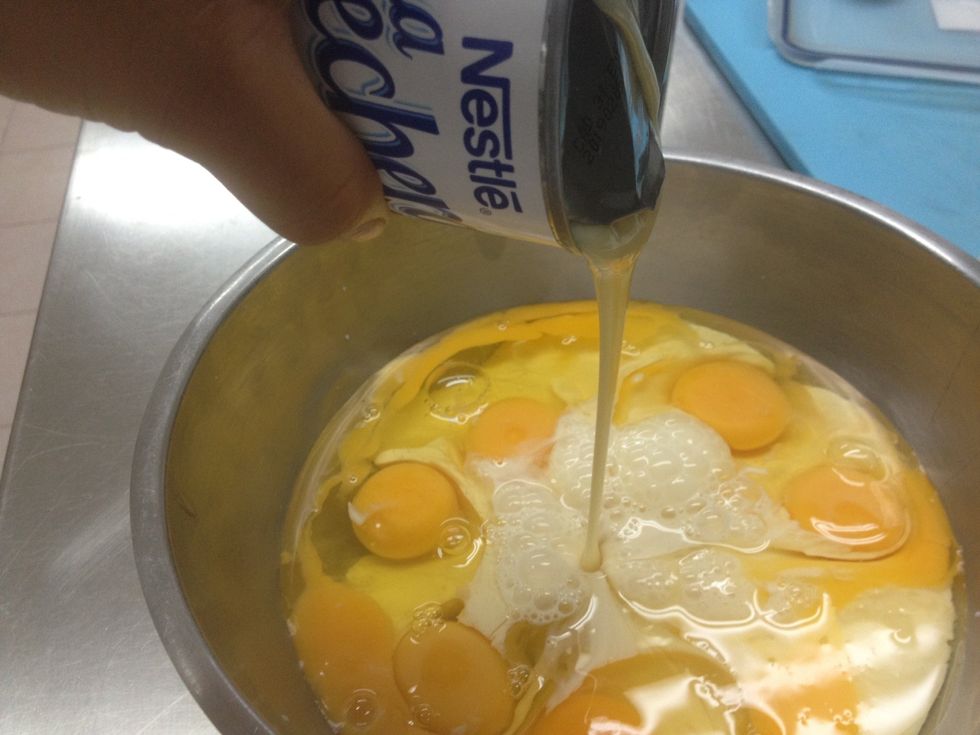 Leche condensada// condensated milk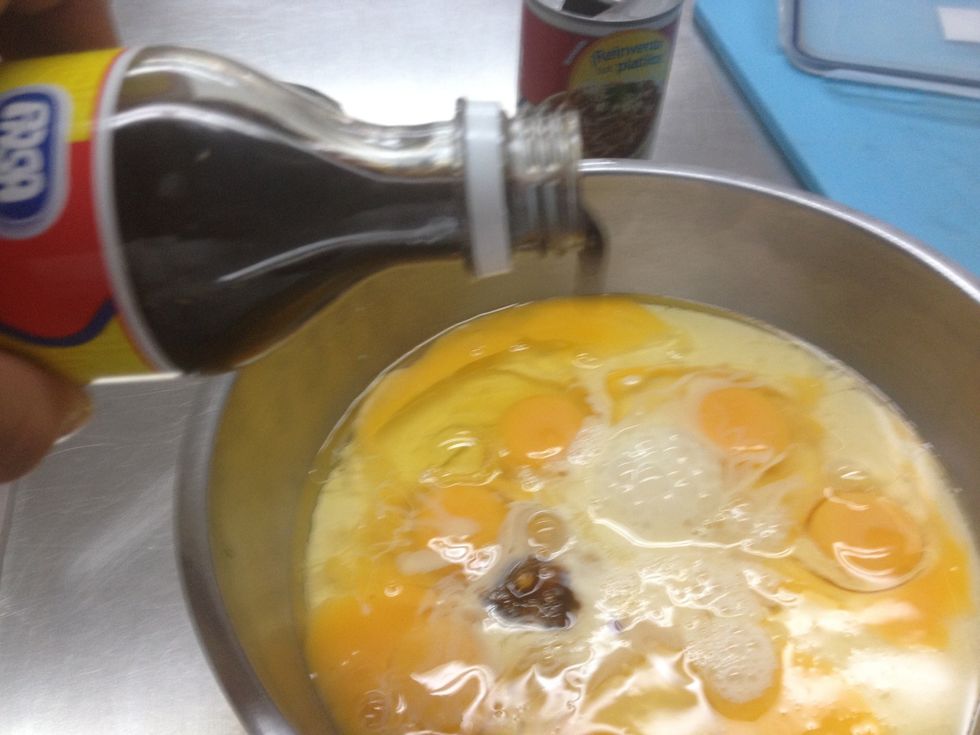 Vainilla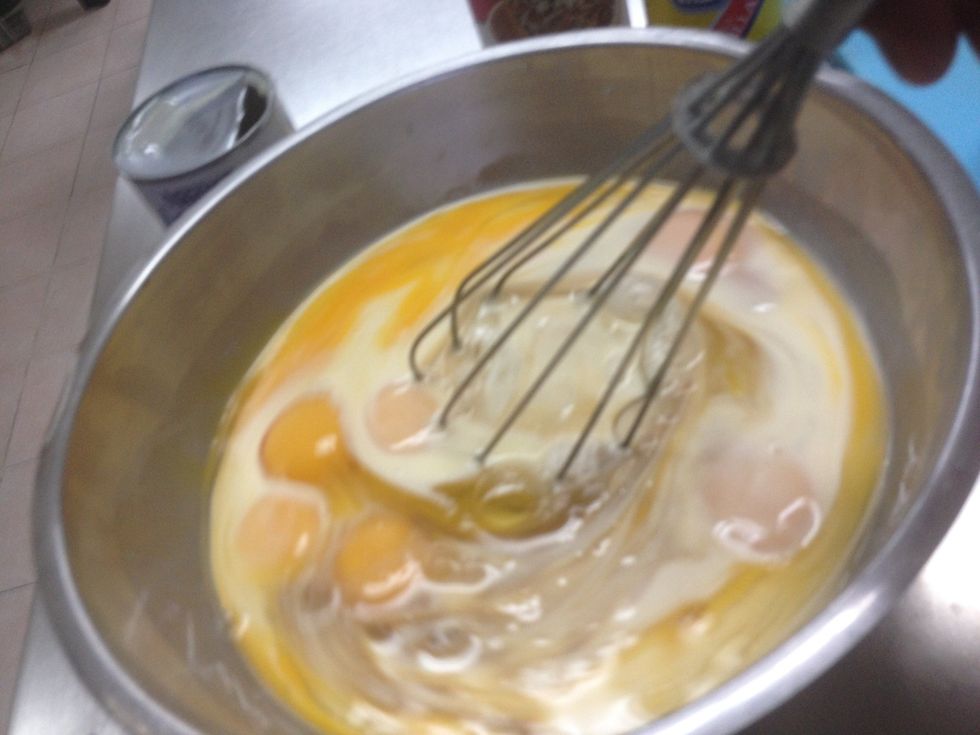 Mezclar con batidor globo// mix with whisk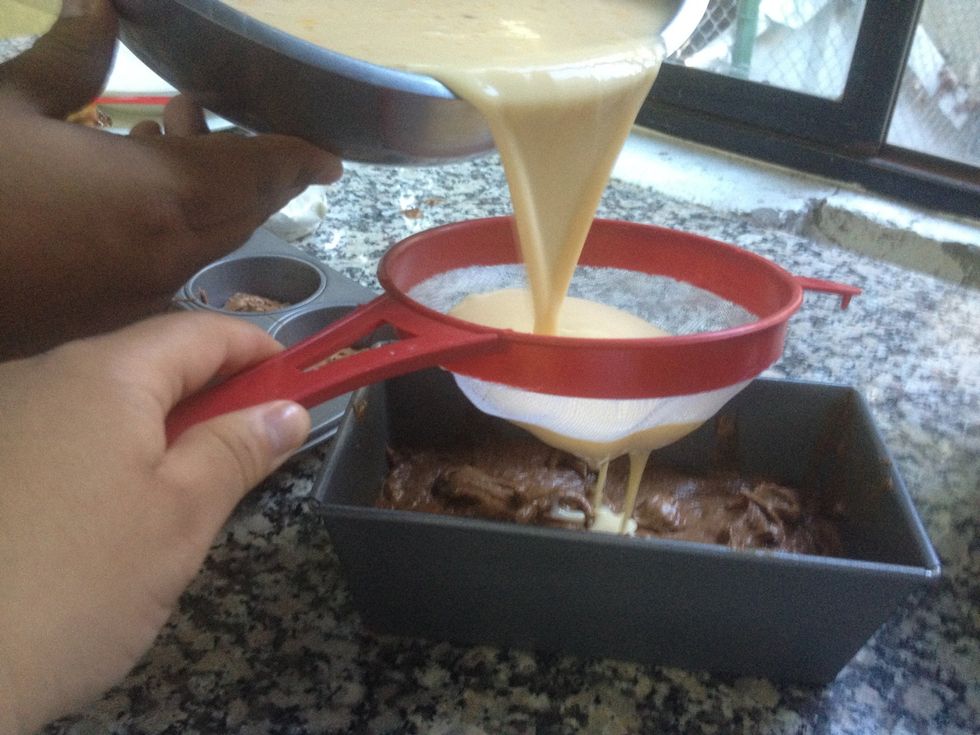 Agregar la mezcla del flan en los moldes, encima de la mezcla de chocolate// Add the flan mix over the cake mix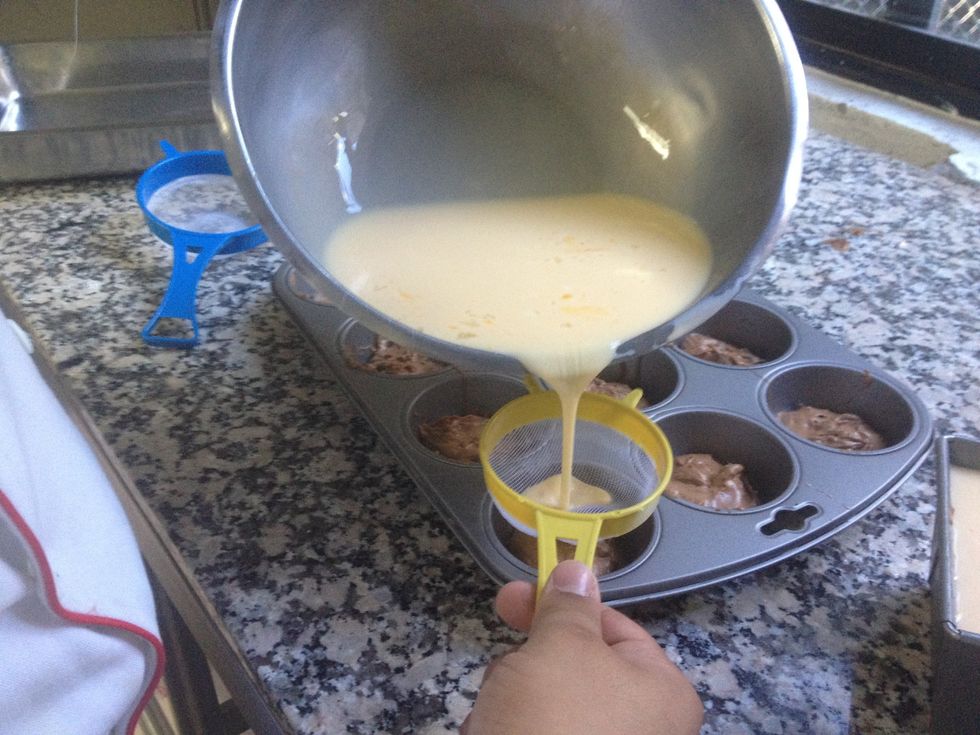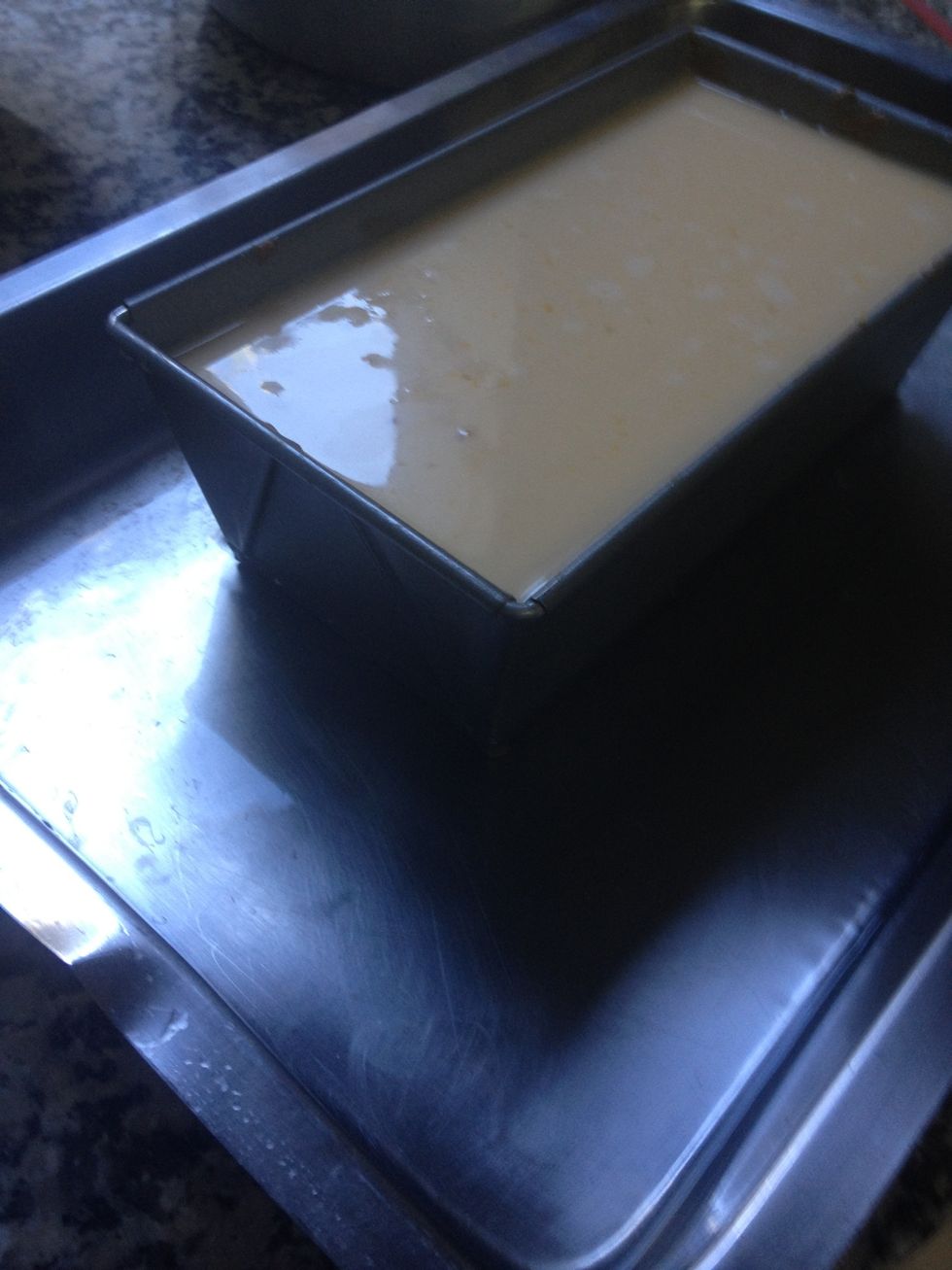 Poner los moldes en una charola con agua.Deben quedar en baño maria// put the baking pan into another recipient with water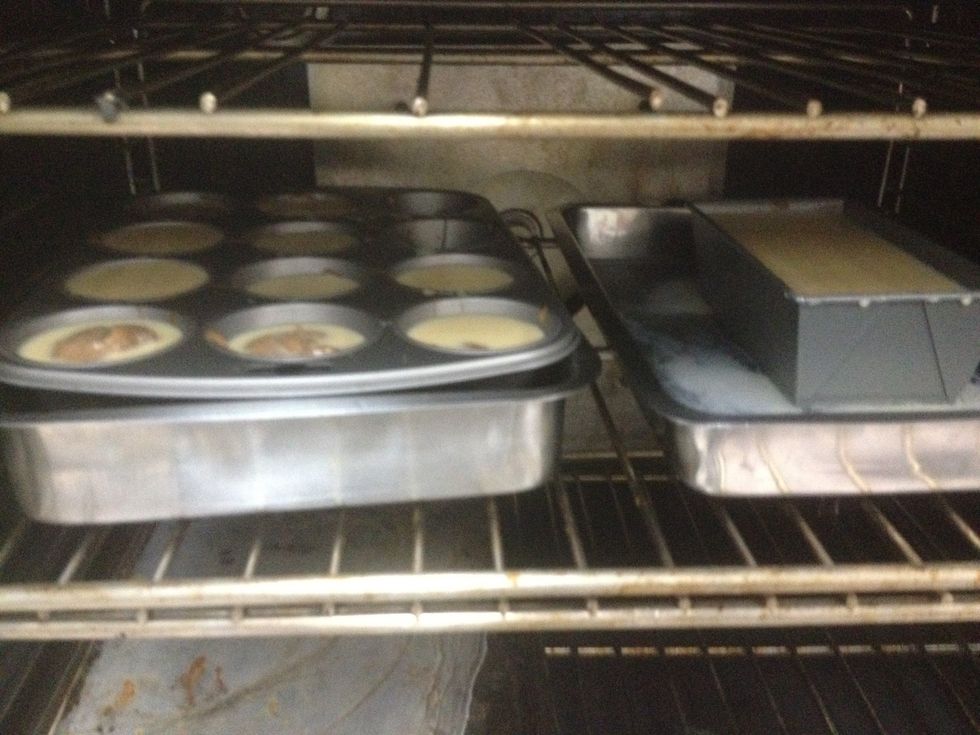 Preheat the oven 356°F ,put the baking pan in the oven, wait 40 min.After that, check the cake inserting a knife in the center, take it out, if it's dry then it's ready, if not wait 'til that happens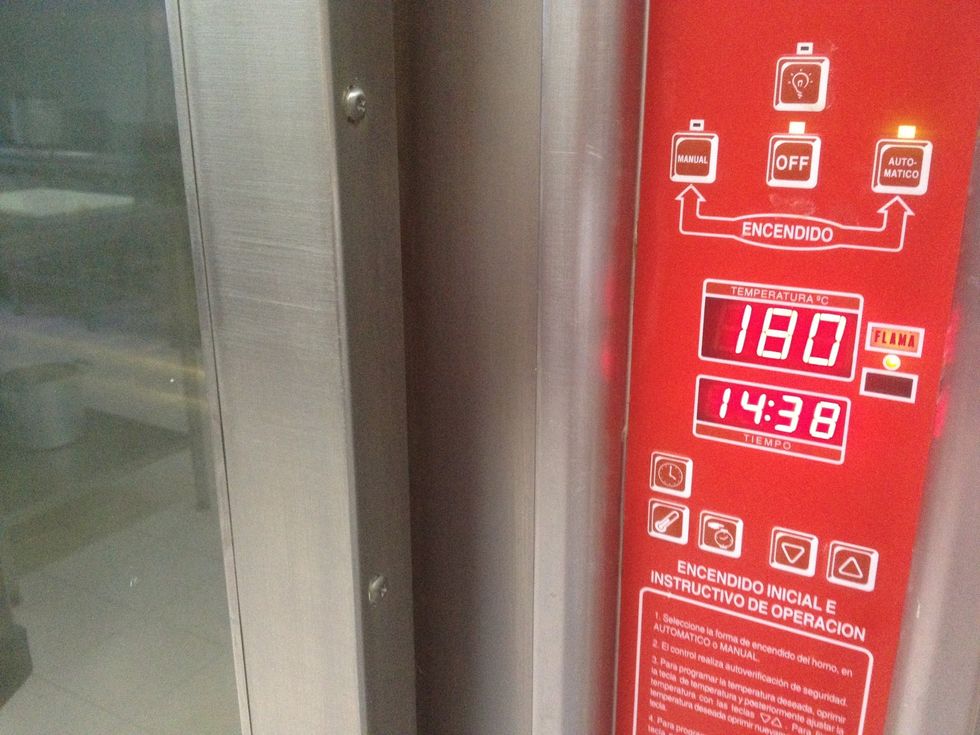 Precalentar horno a 180 ºC, Introducir los moldes en el horno, Hornear por 40 minutos. Meter un cuchillo en el centro del pastel, si al sacarlo este esta seco ya esta listo, si no, esperar.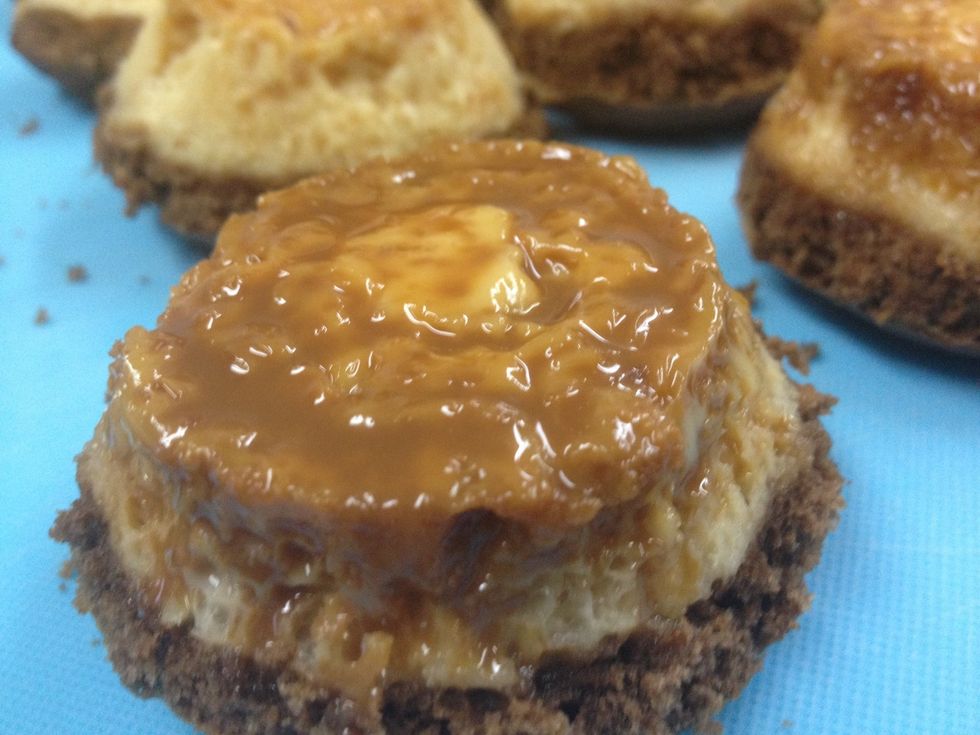 Desmoldar cuidadosamente pasando una espatula alrededor del pastel.// Remove the cake carefully with a spatula.
X cierto, ¿notaron q el flan y el pastel cambiaron de posicion? Esto es xq mientras se hornea el pastel se contrae dando paso al flan hacia abajo x ser liquido. X eso el nombre de "Pastel Imposible"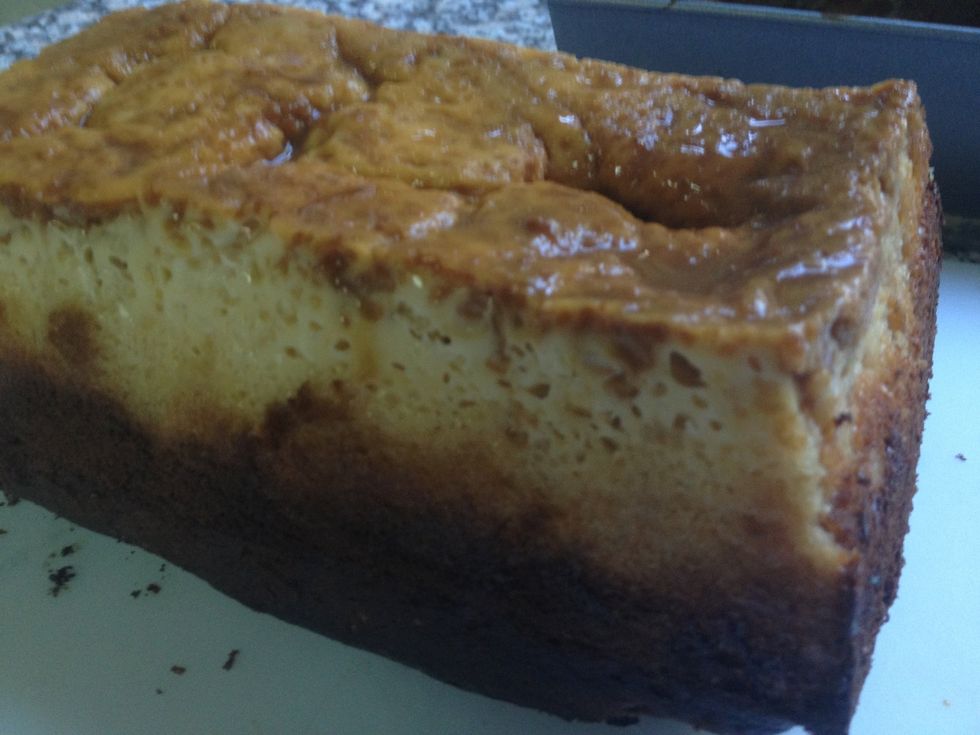 BTW Note that the cake and the flan changed position. This is because while baking, the cake contracts and the flan goes down 'cause it's liquid.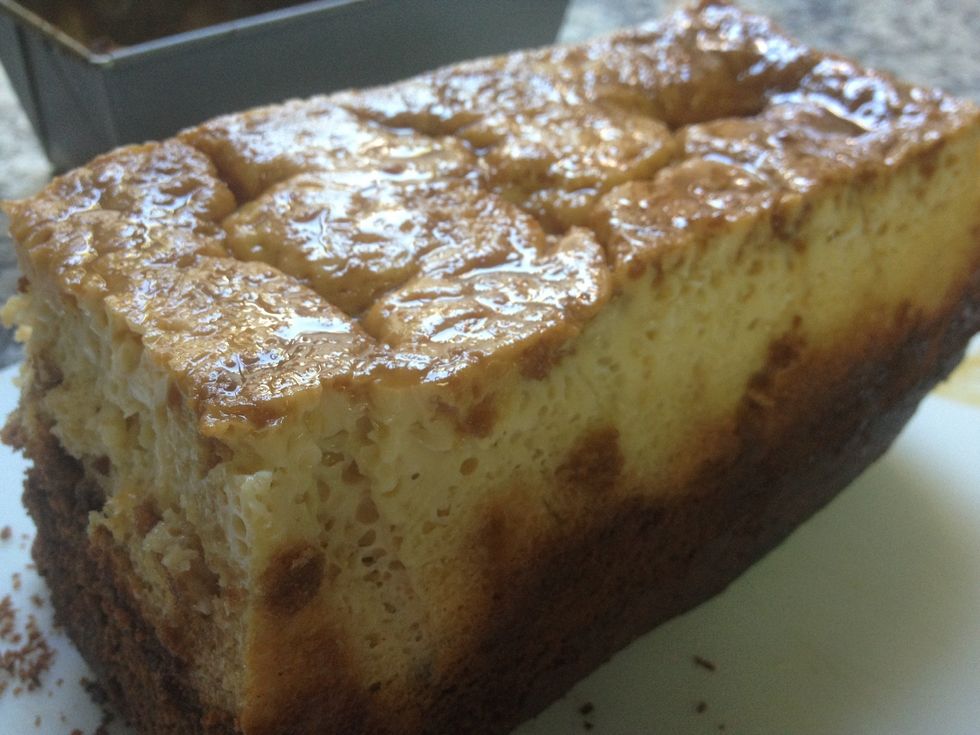 DISFRUTAR DE UN RICO PASTEL!// ENJOY THIS TASTY CAKE!
200.0g Harina/Flour
200.0g Azucar/Sugar
3.0g Royal/Baking Powder
30.0g Cocoa
2.0 Huevos /Eggs
120.0g Mantequilla/Butter
200.0g Cajeta/Caramel
150.0ml Leche/Milk
30.0g Bicarbonato de Sodio/ Sodium bicarbonate
1.0pch Sal /Salt
10.0 Huevos / Eggs
1.0Tbsp Vainilla
1.0 Leche condensada / condensed milk
1.0 Leche evaporada/ Evaporated milk