How to make chocolate buttermilk cake with strawberries
Make Chocolate Buttermilk Cake With Strawberries
46
For this recipe, a kitchen scale is important! If you don't have a specific kitchen scale, you can use a grams converter online!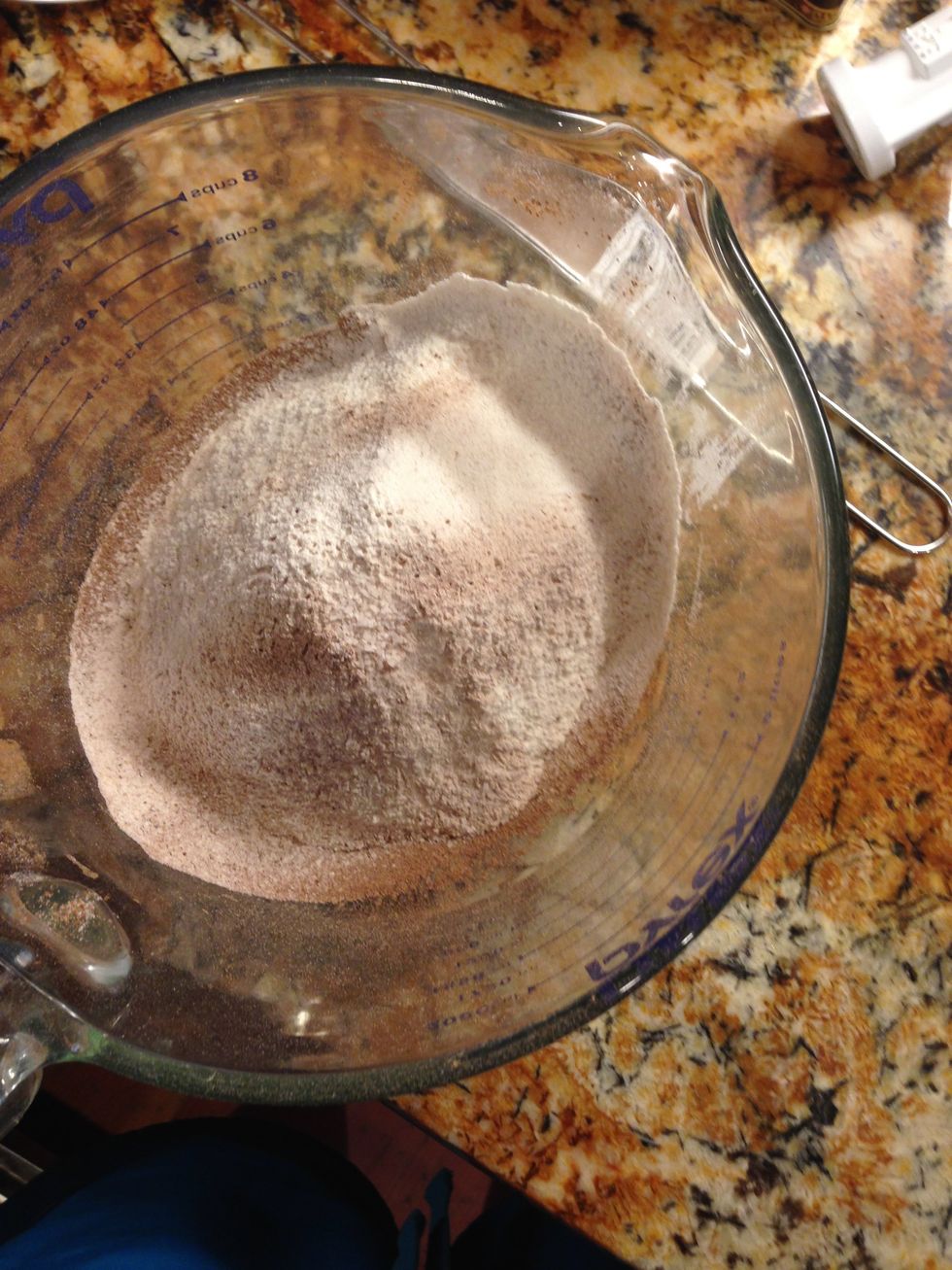 Sift together your flour, baking soda, salt, and cocoa powder.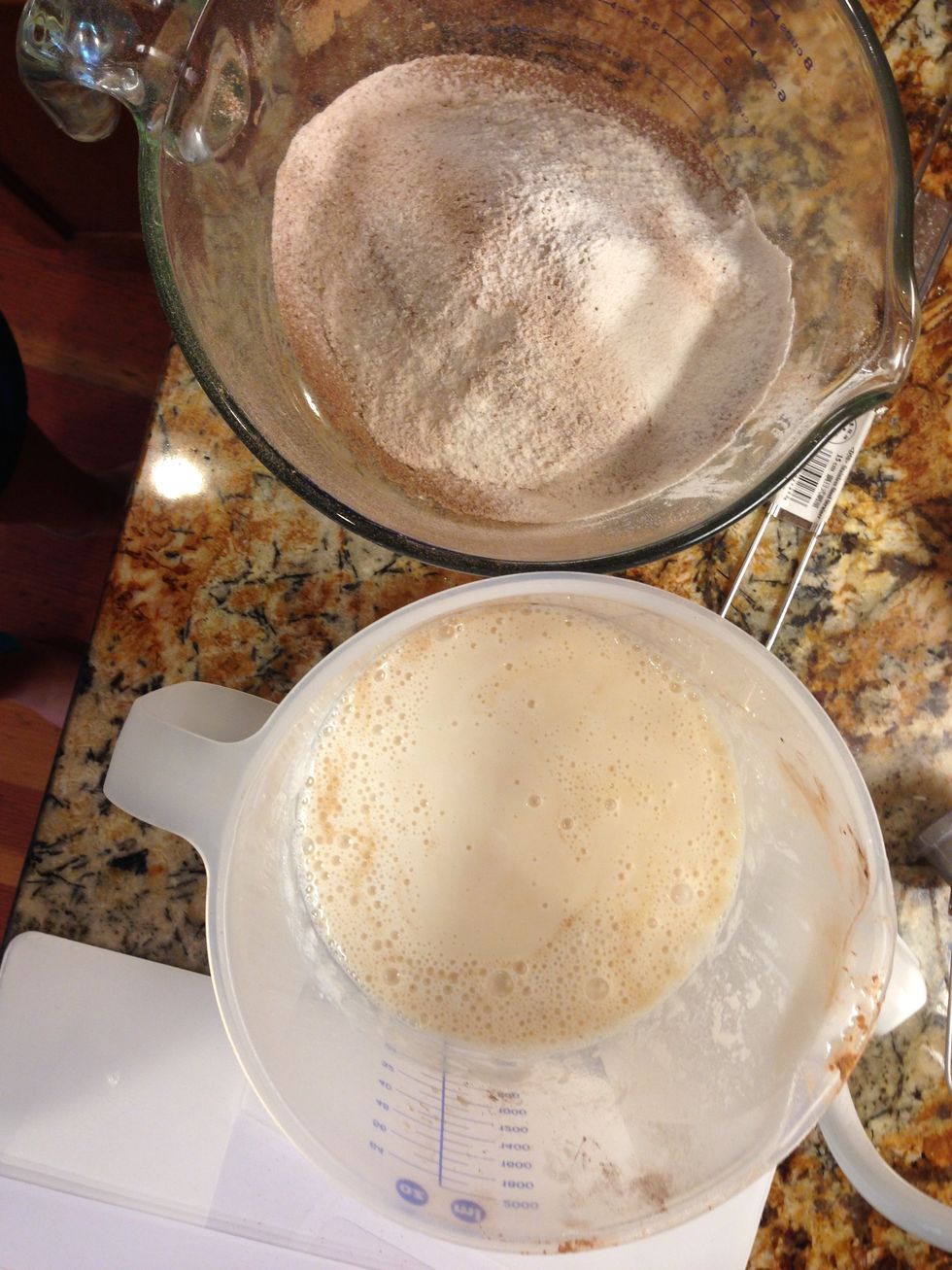 Combine your buttermilk and vanilla extract!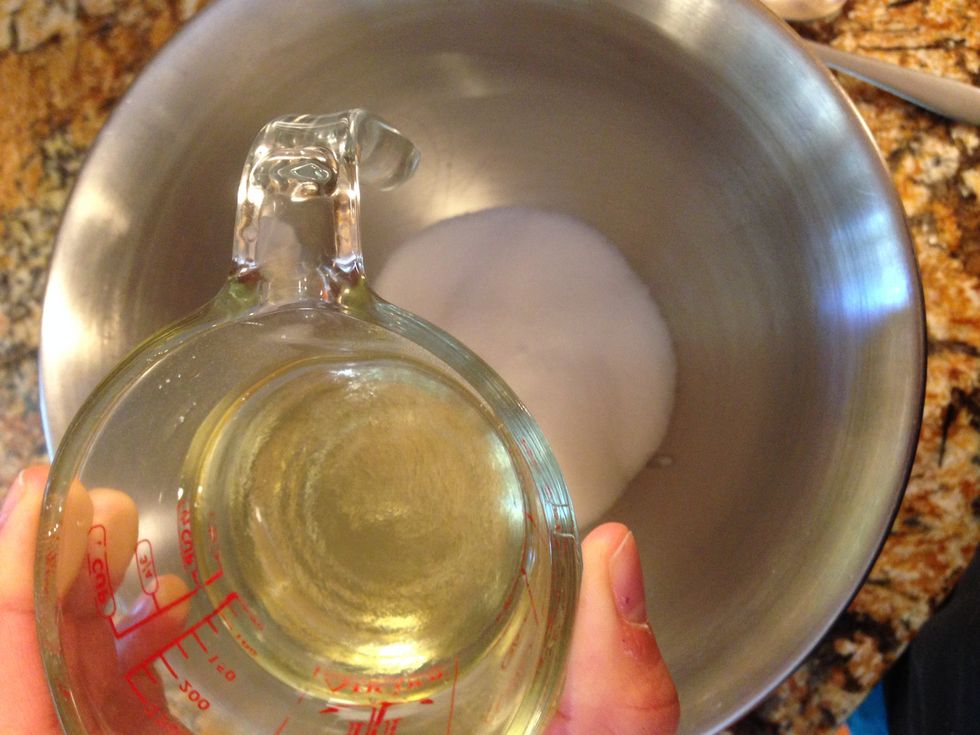 Add both oils to your sugar….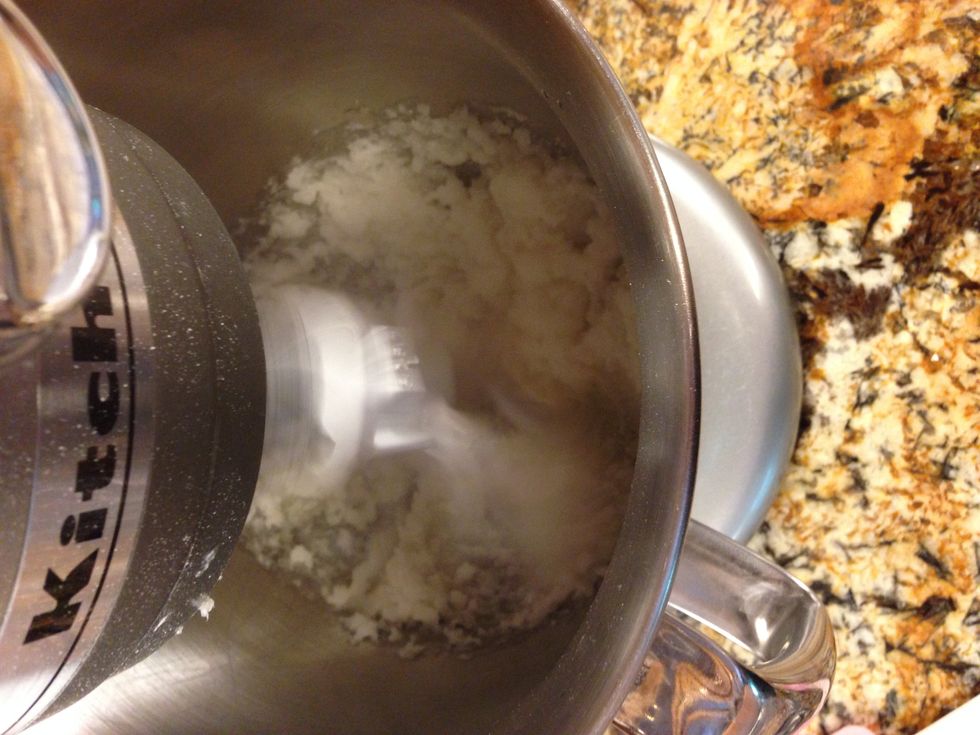 …. and beat on high for 5 minutes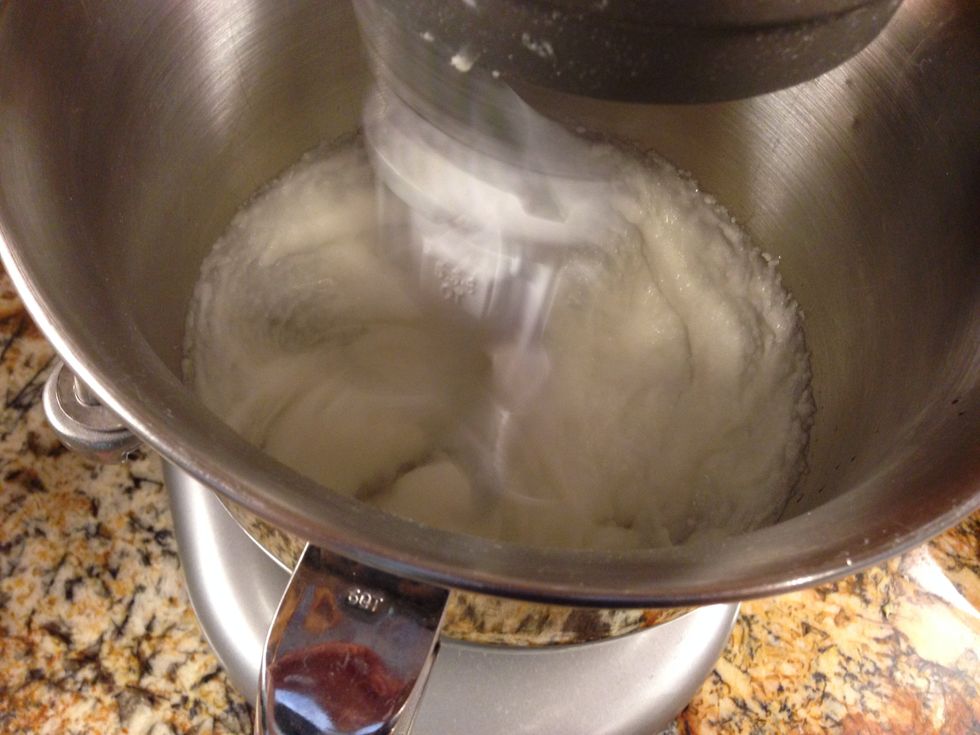 Until its creamed to perfection! :) Then add the eggs one at a time.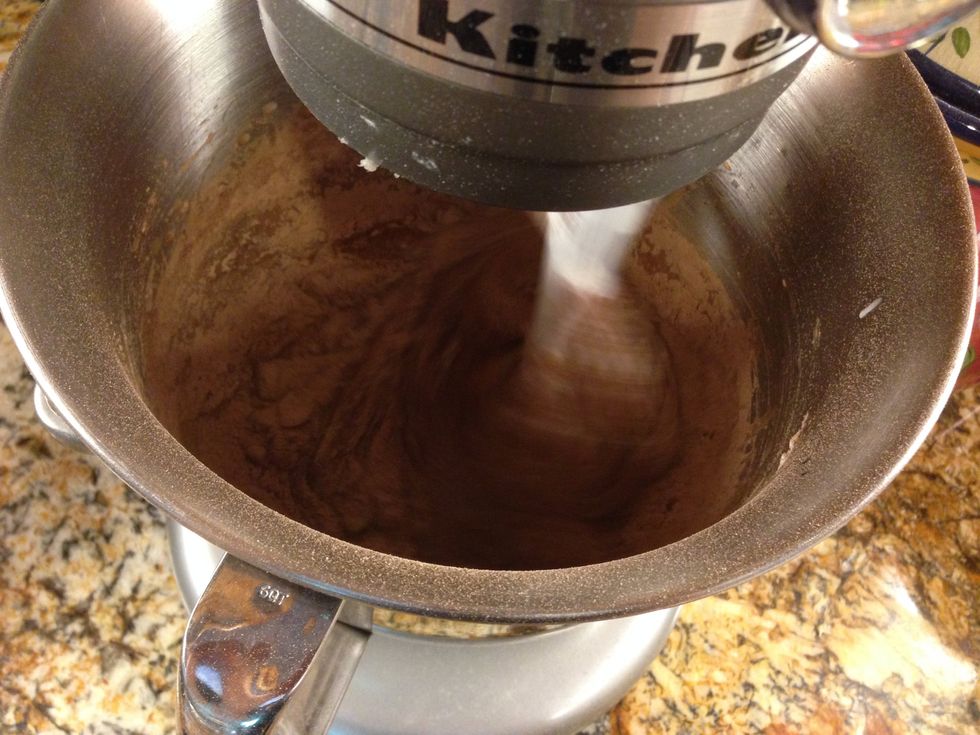 Slowly add buttermilk mixture, and flour mixture, alternating dry and wet ingredients in 3 additions.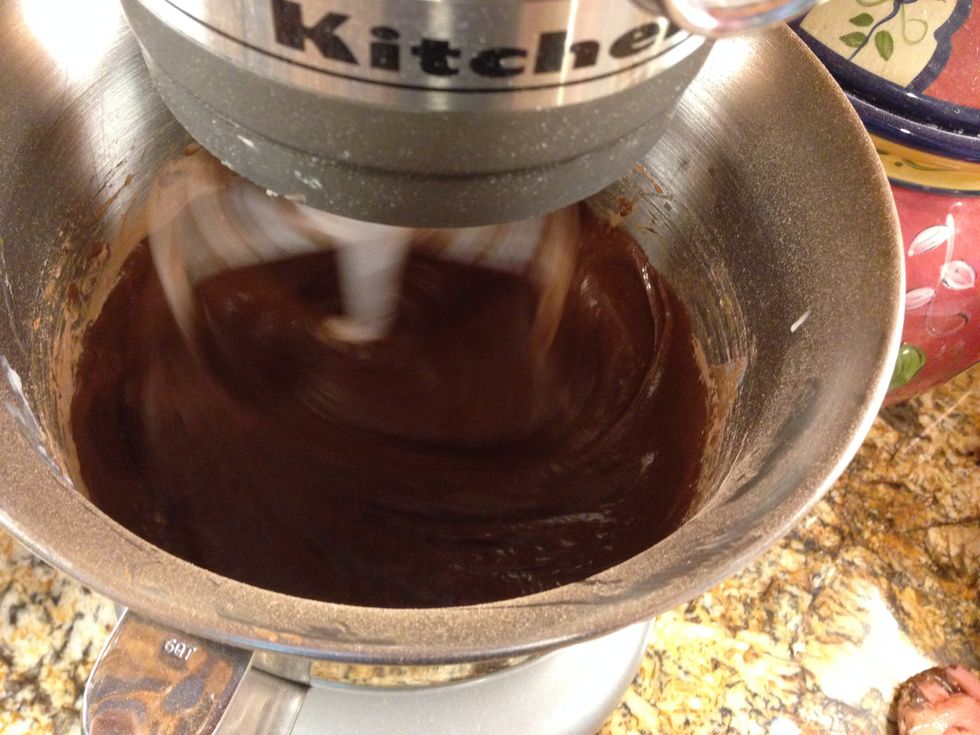 beat until smooth, don't forget to scrape down the side of the bowl!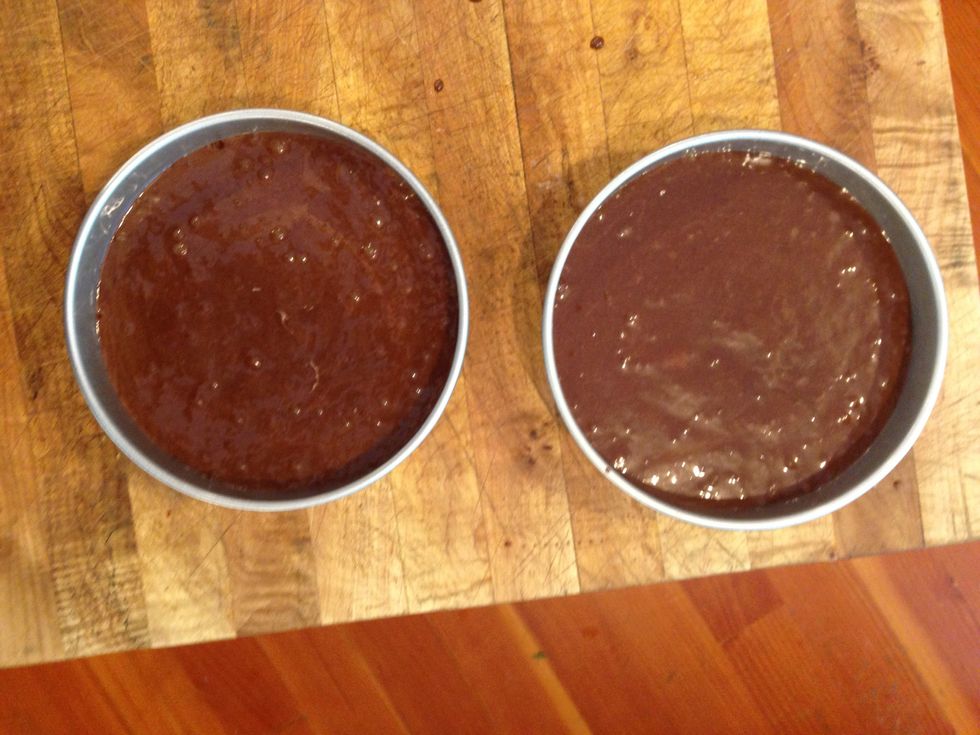 Divide batter evenly into two 7" pans lined with parchment circles!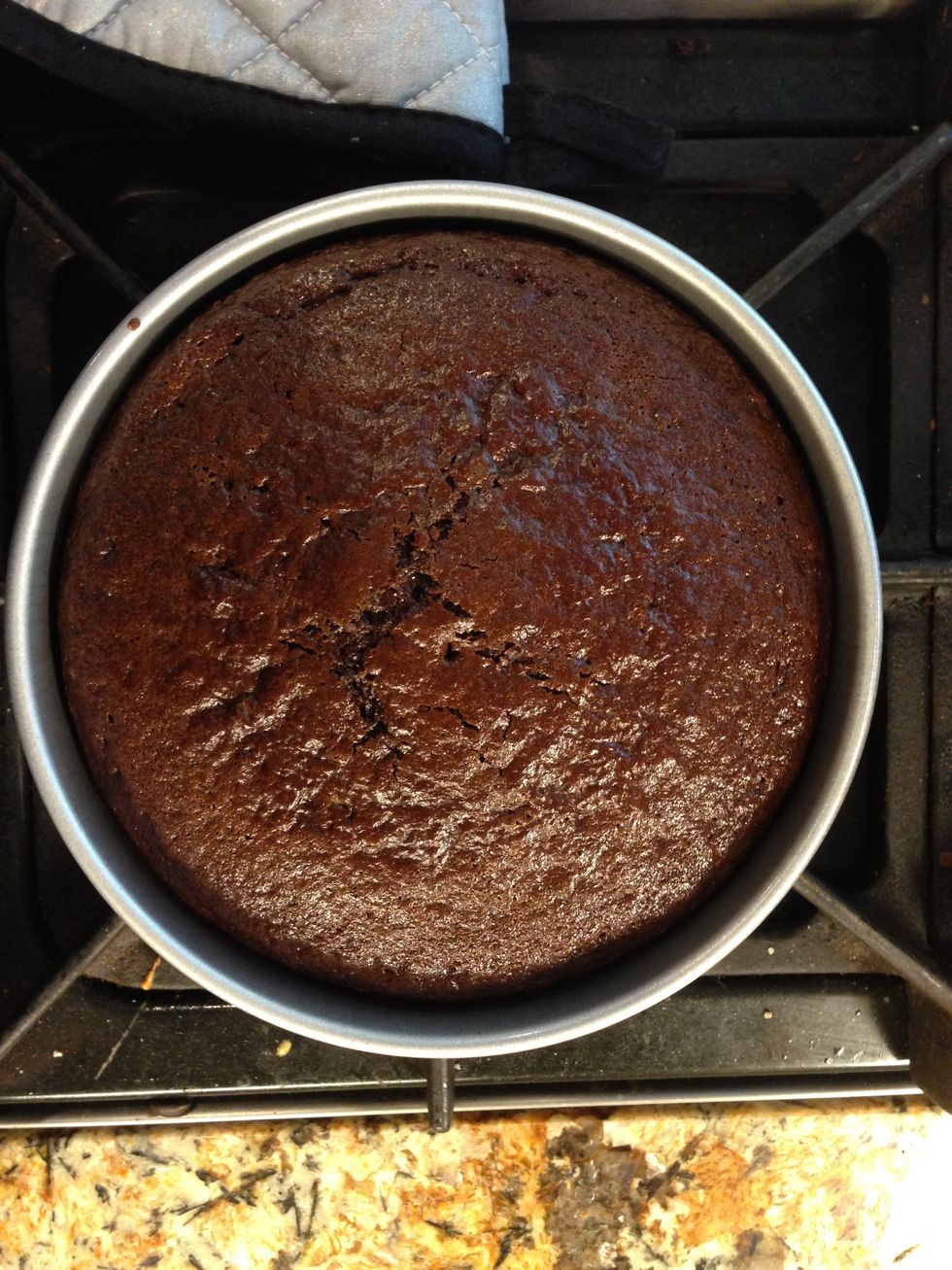 Bake for 40-50 minutes until toothpick inserted in center comes out clean!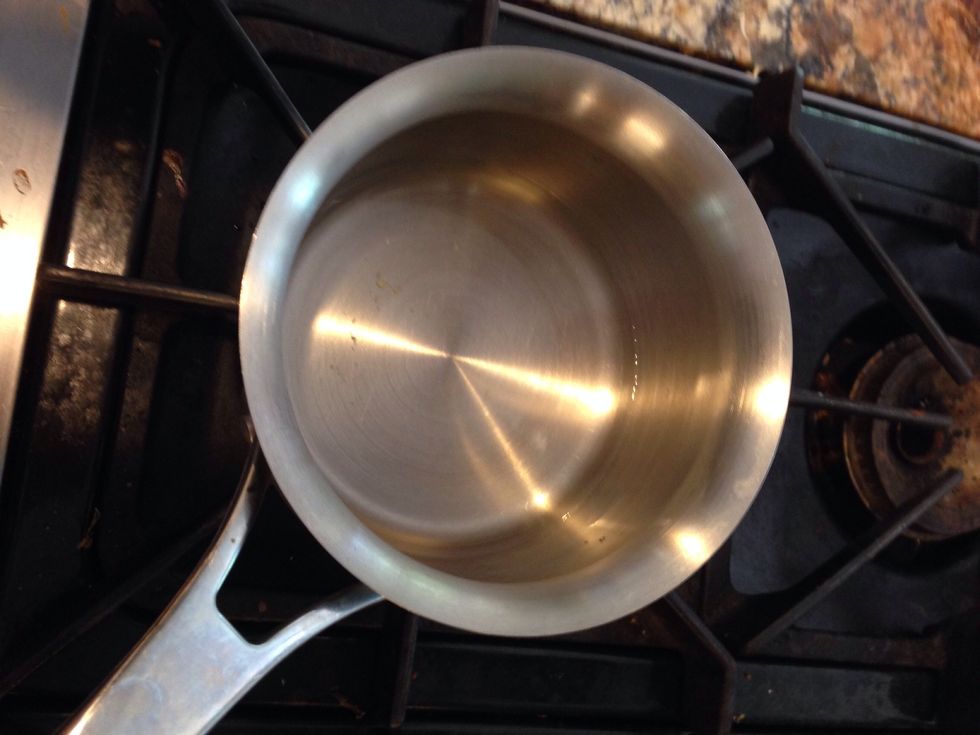 To make the frosting begin by putting two inches of water in the bottom of sauce pan.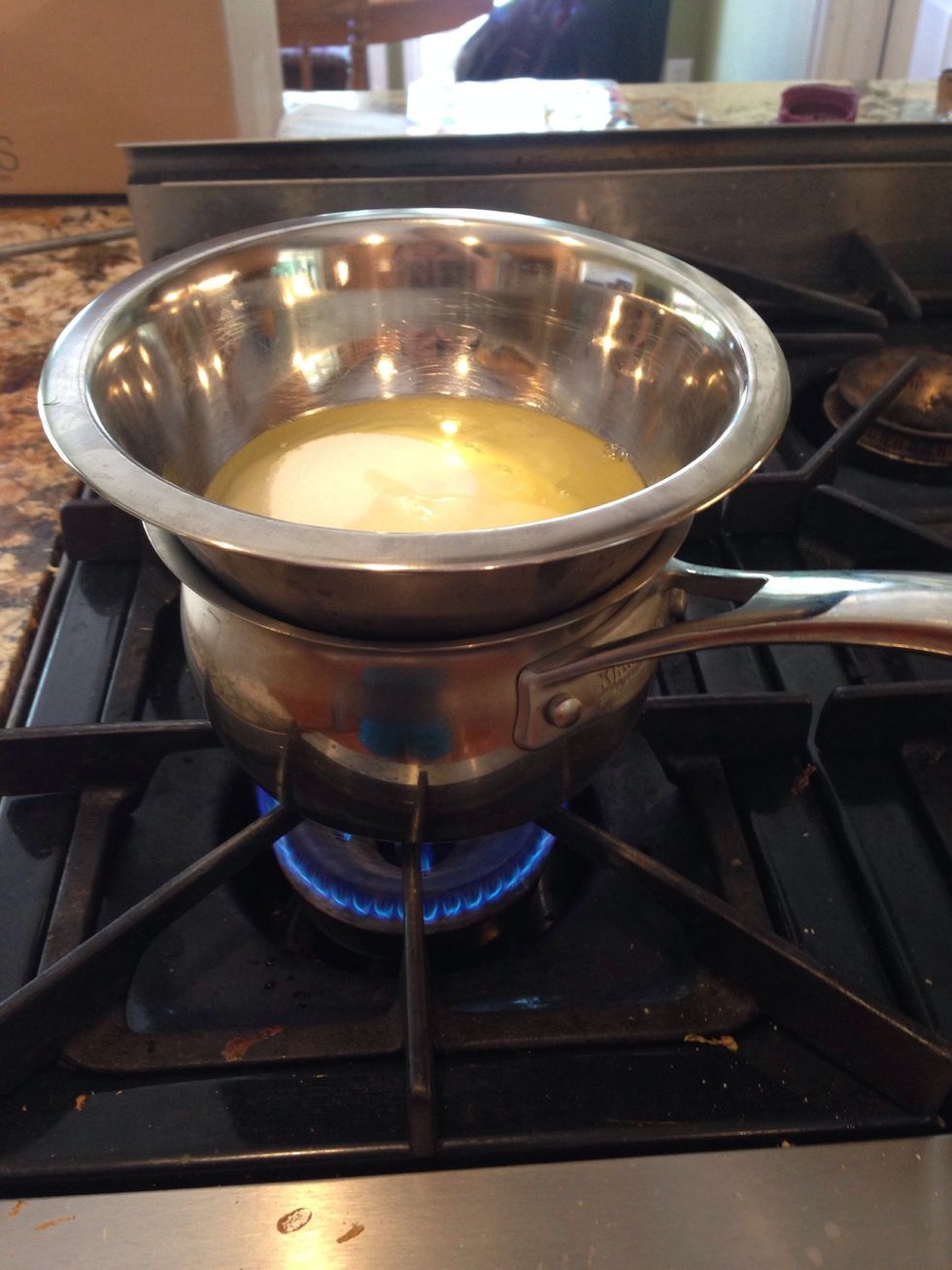 Place the sugar and egg white into a bowl, and place that over the sauce pan.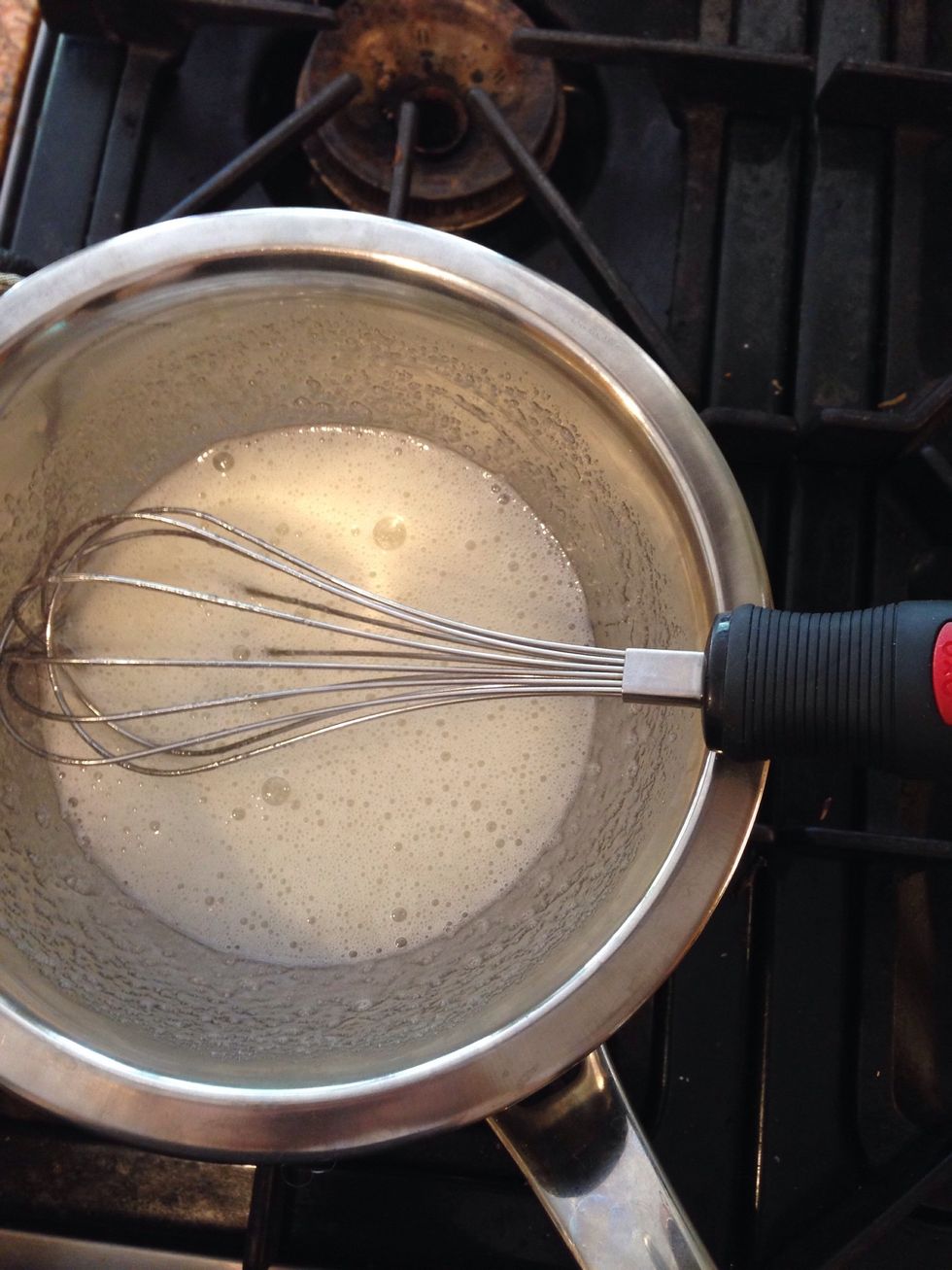 Keep whisking the sugar and egg whites, until mixture reaches 120 degrees Fahrenheit.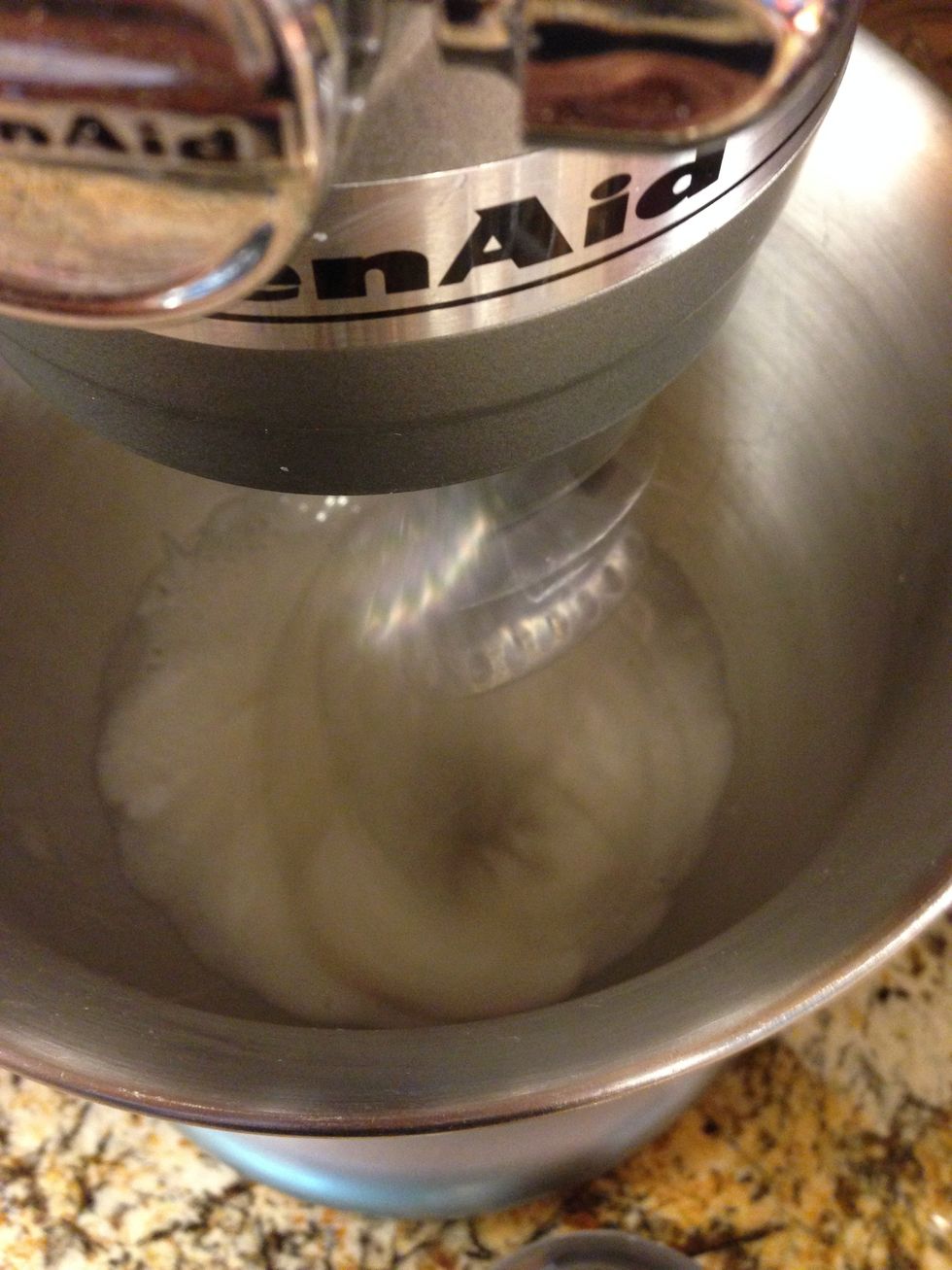 Beat egg white, sugar mixture on high until stiff peaks form, this will probably take up to 10 minutes!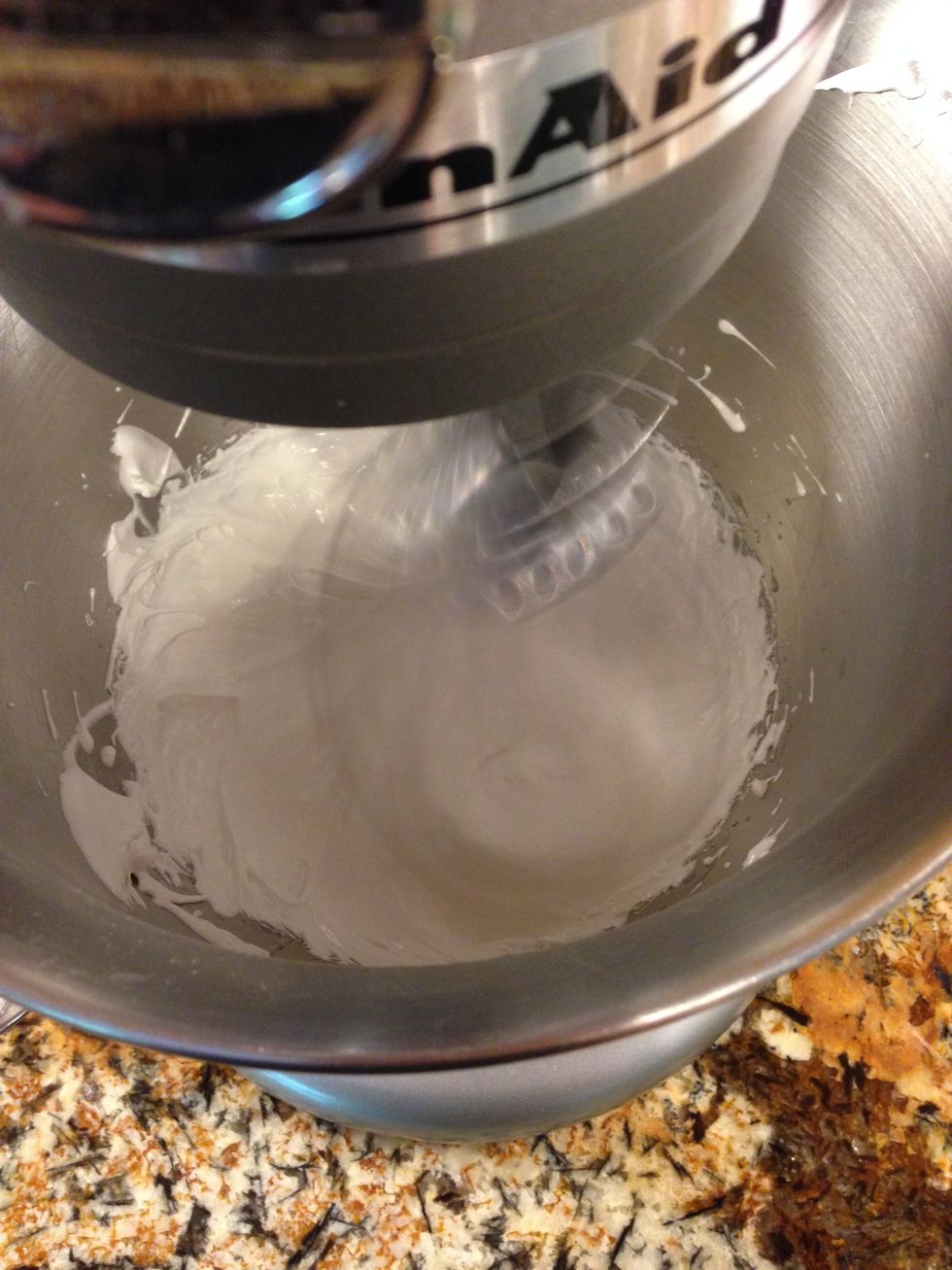 Whip whip whip! When it reaches firm peaks, add the room temperature butter and continue to whip.
add a touch of vanilla extract!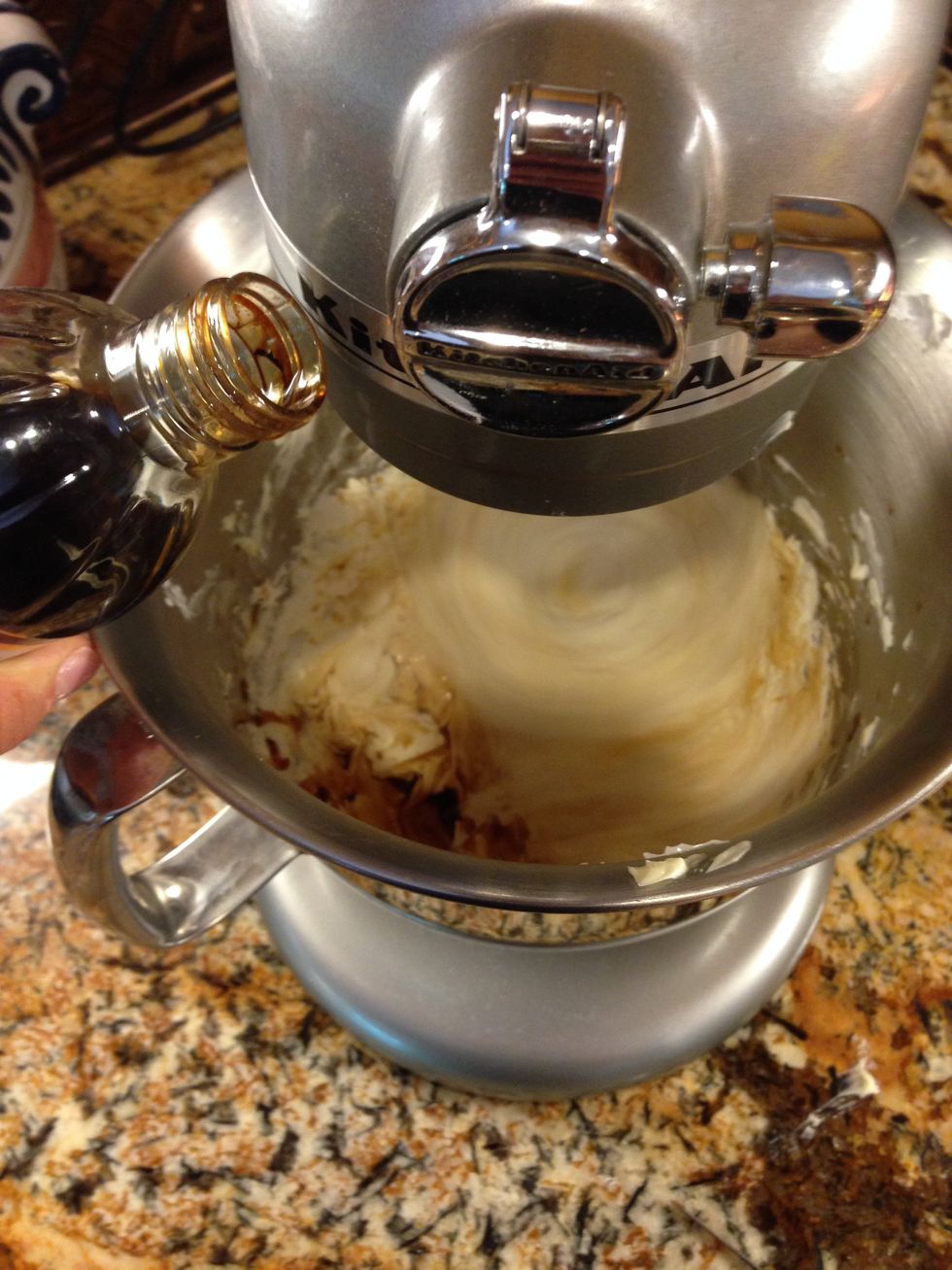 Let it beat! :)
Now its time to build the cake, start by cutting up fresh strawberries for the filling, and decoration!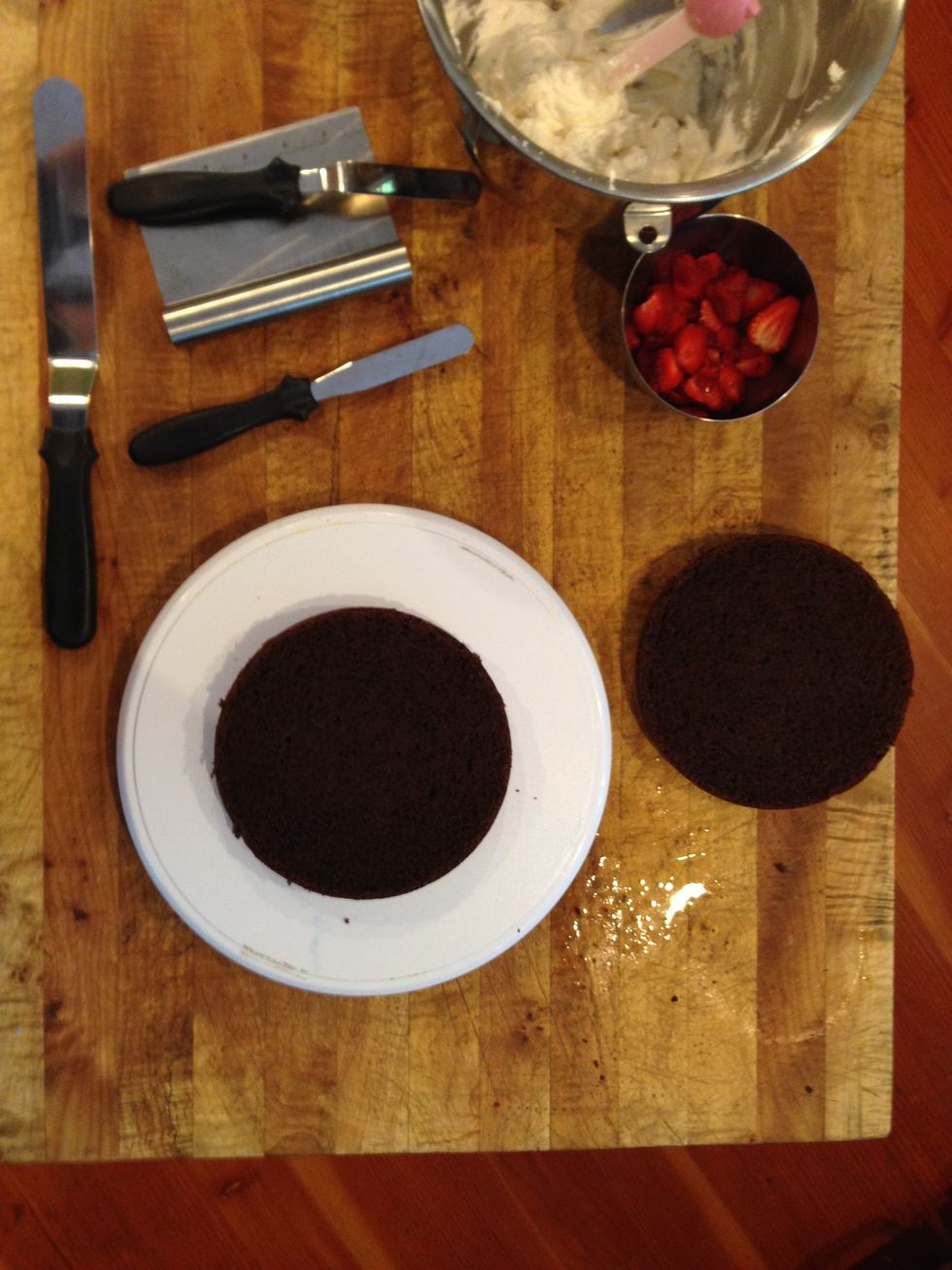 Then cut each cake in half and stack your cake, filling strawberries in-between each layer.
Once you stacked all the layers, give it a crumb coat, and pop it in the fridge for at least 10 minutes!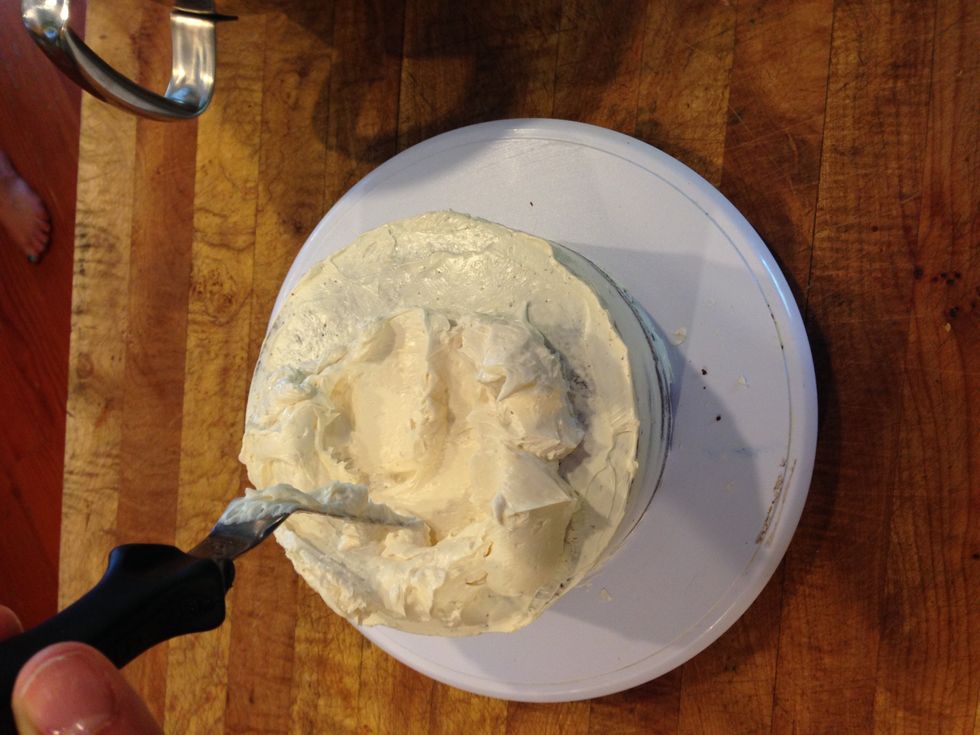 once its properly firm, test it by removing it from the fridge and if it doesn't stick to your finger, you're good! To finish off frosting, start by plopping a good amount on top, and work it around.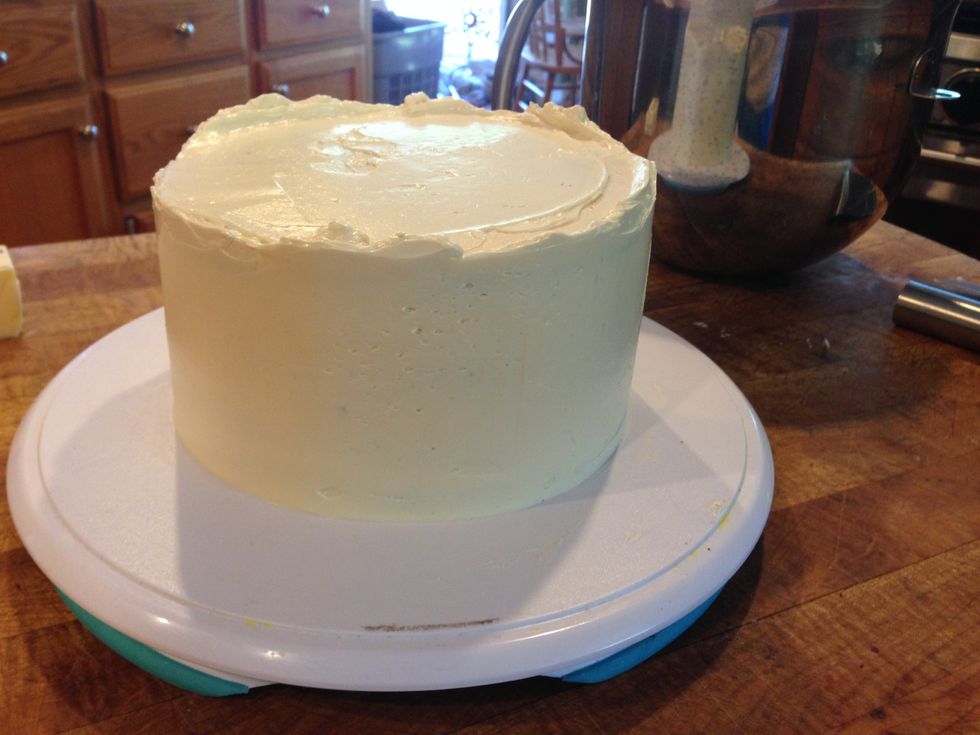 smooth out the edges….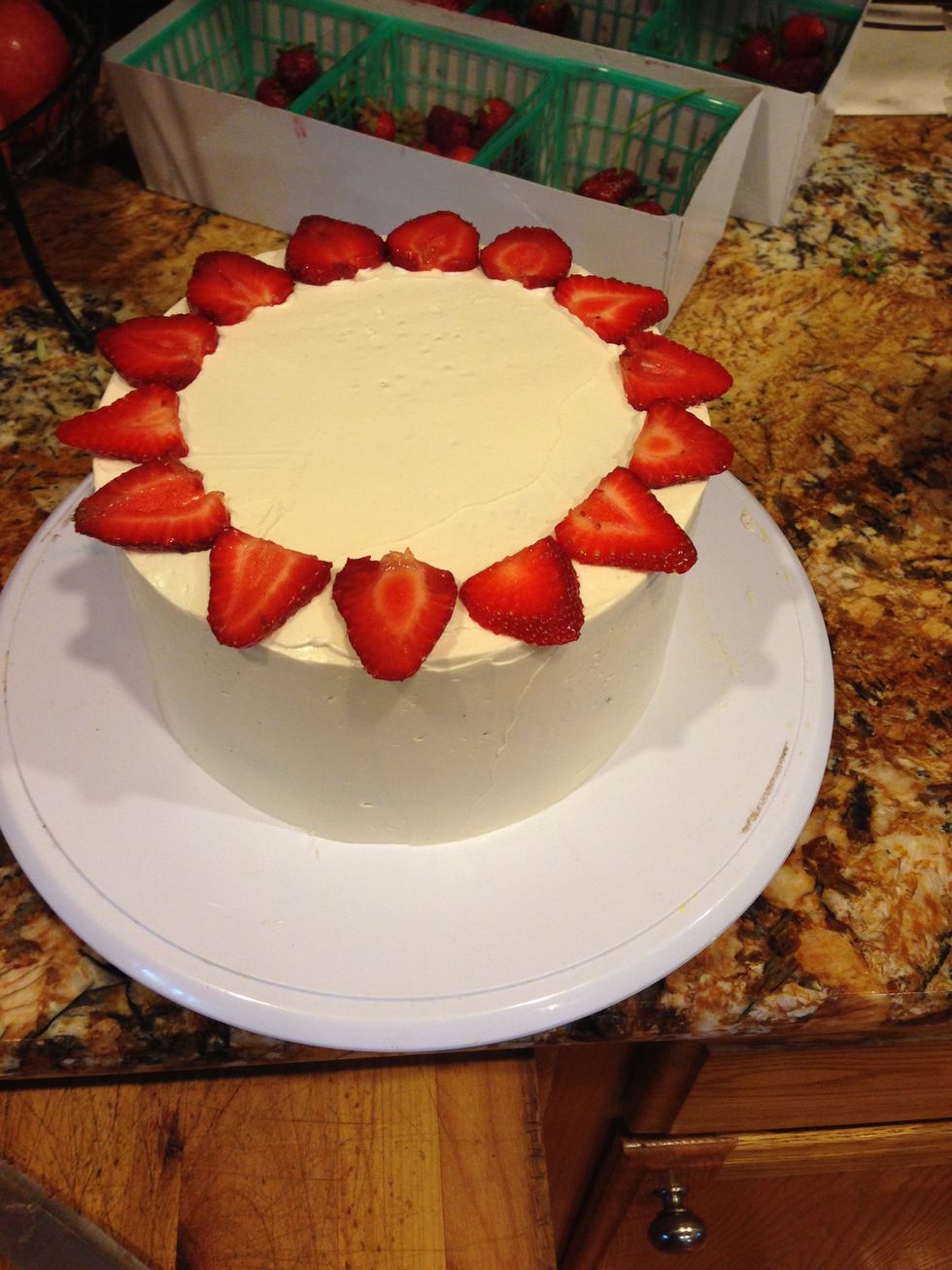 … and the top! Start by decorating with strawberries! (or whatever you'd like!)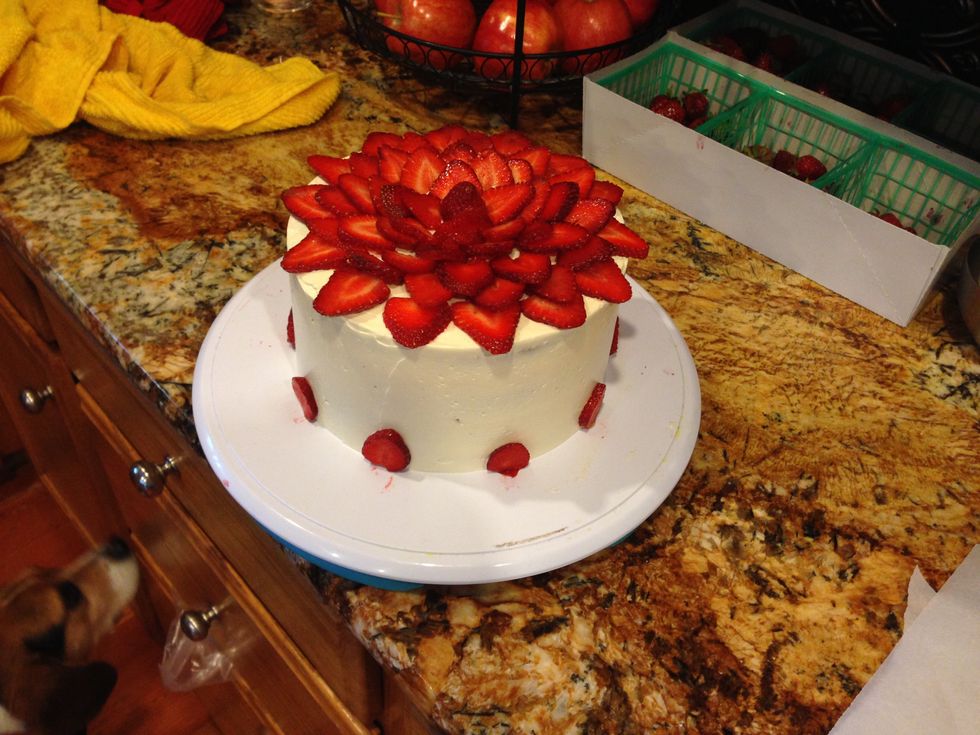 Here's what I did… :)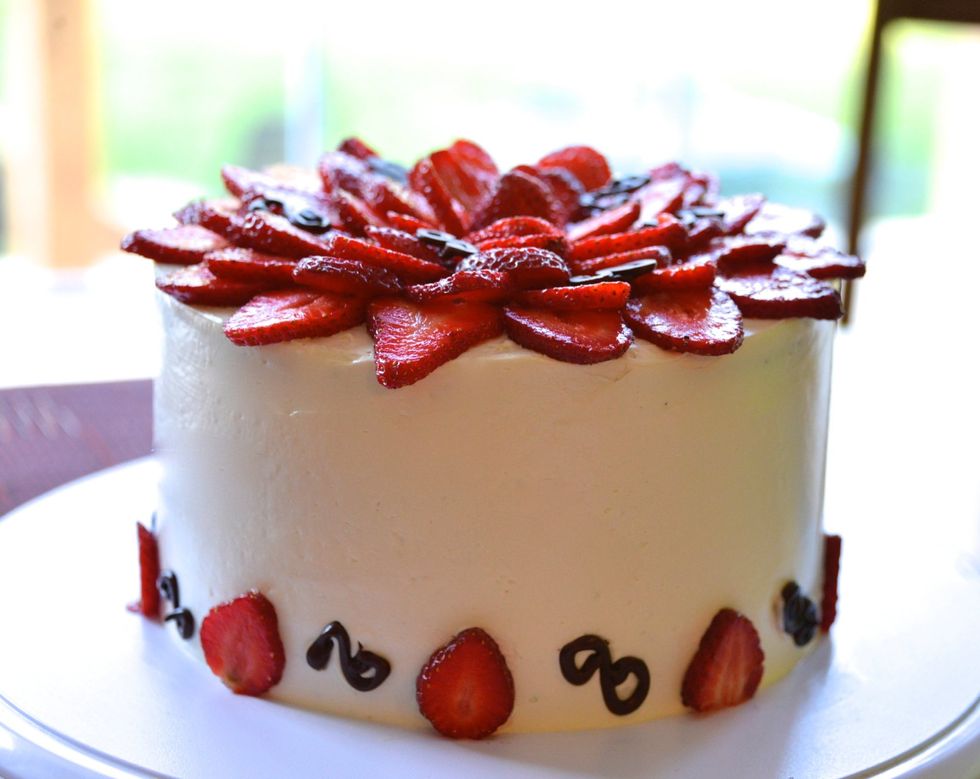 And take creative license with it! Cake decorating is fun! :)
Thank you to all my wonderful followers for being so supportive! :)
Happy Baking!! xoxoxo - Rikki
192.0g Flour all purpose
60.0g Canola oil
60.0g Coconut oil
130.0g Eggs (about 2)
307.0g Sugar
67.0g cocoa powder
7.0g baking soda
3.0g salt
363.0g Buttermilk
6.0g vanilla extract
For the swiss buttercream
250.0g Room temperature butter
80.0g egg whites
150.0g sugar
Rikki Kazmierowicz
My name is Rikki. I love to bake. I'm a little sister, and sweet maker. Follow me! ❤️\n